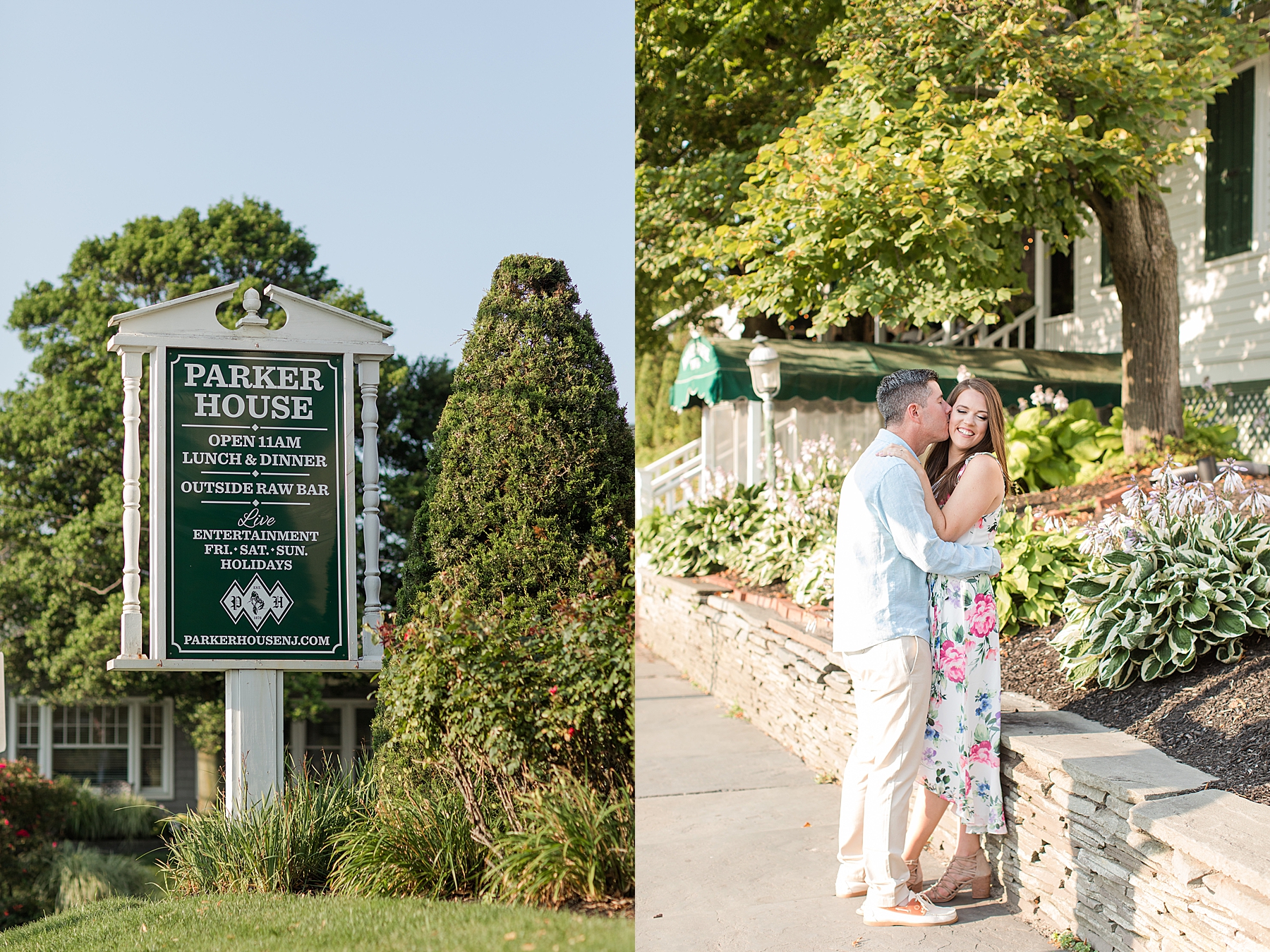 Photographer: Jackie Marino of Limelight Entertainment
Photographer: Correy DeWindt of Limelight Entertainment
Photo Location: Sea Girt, Parker House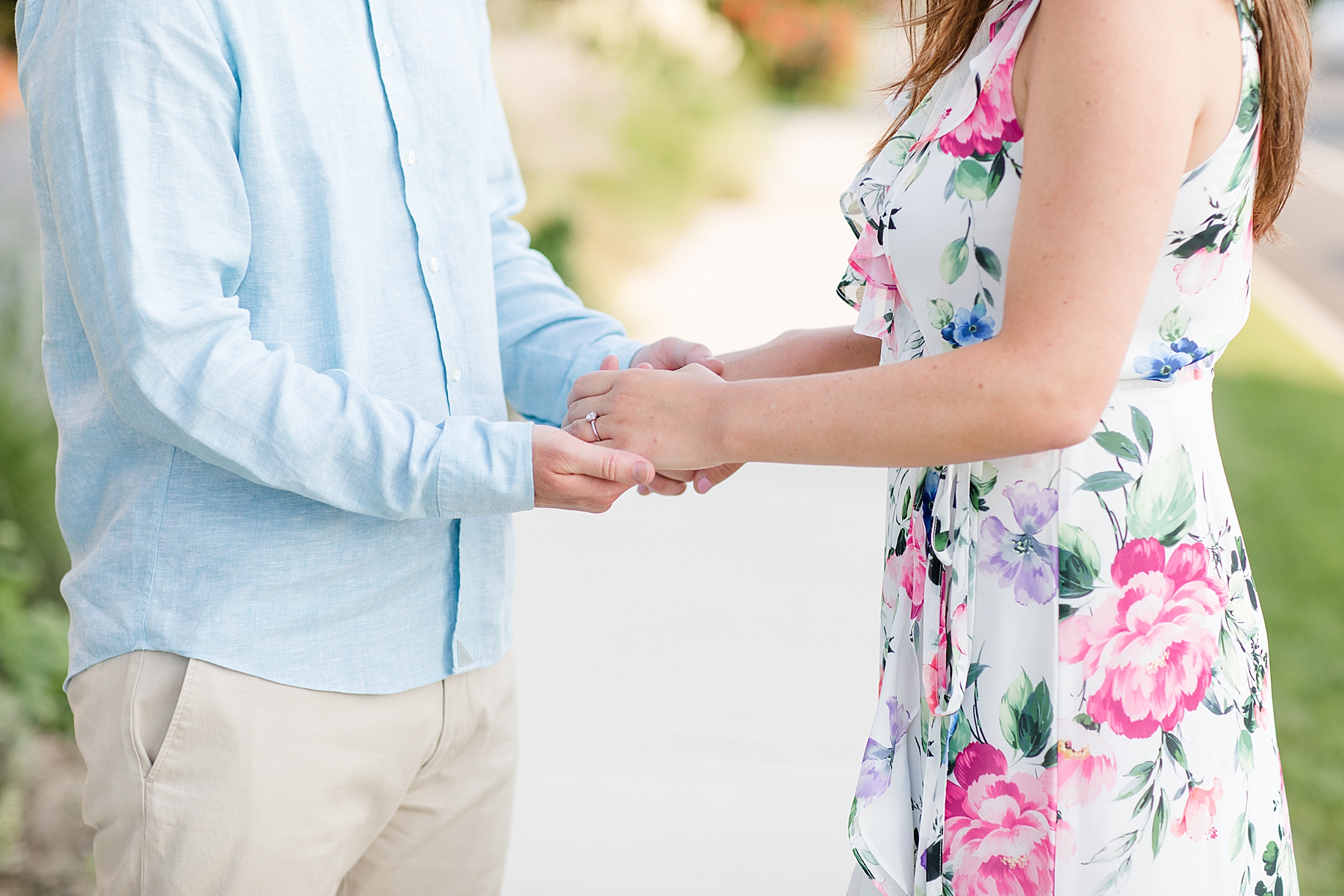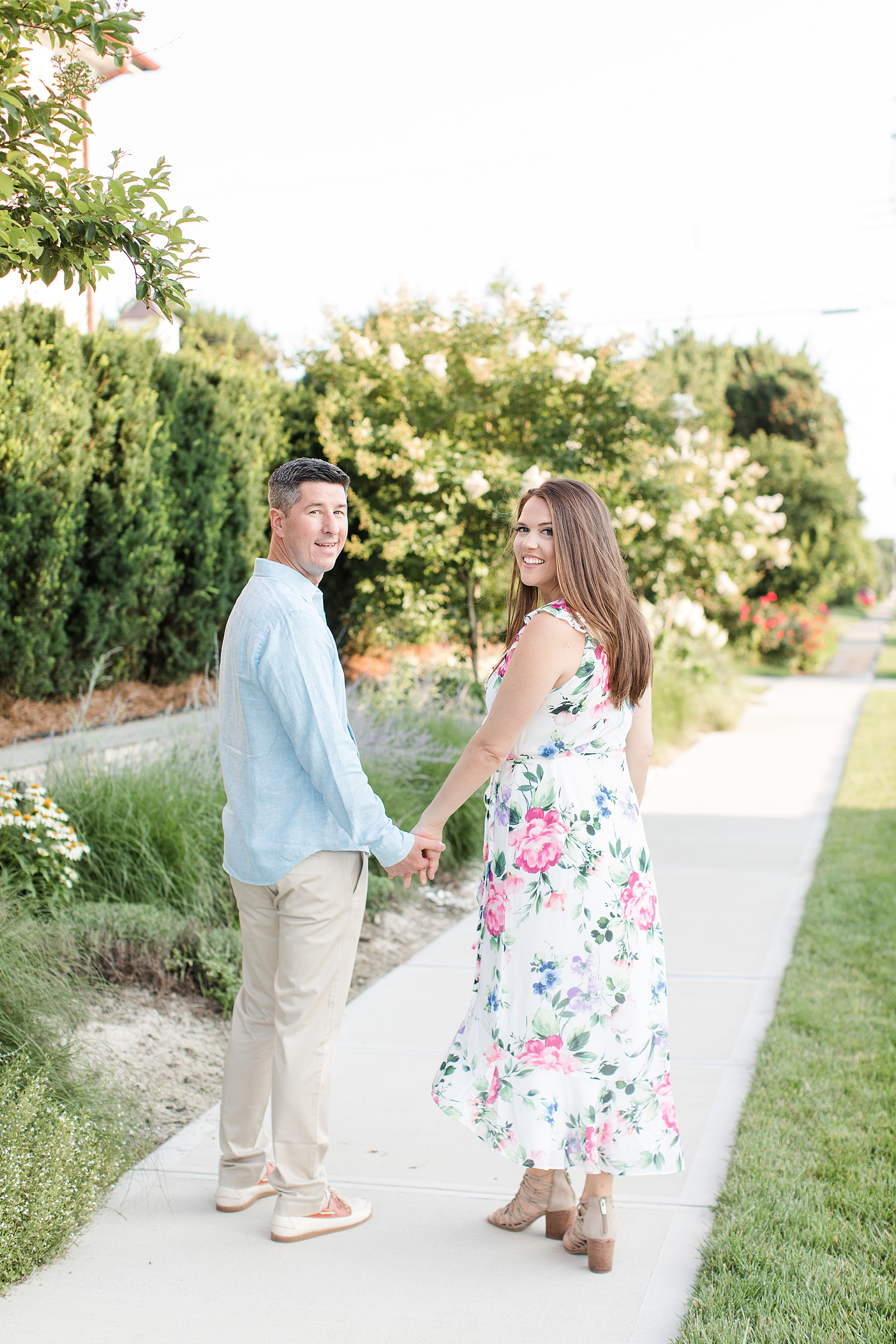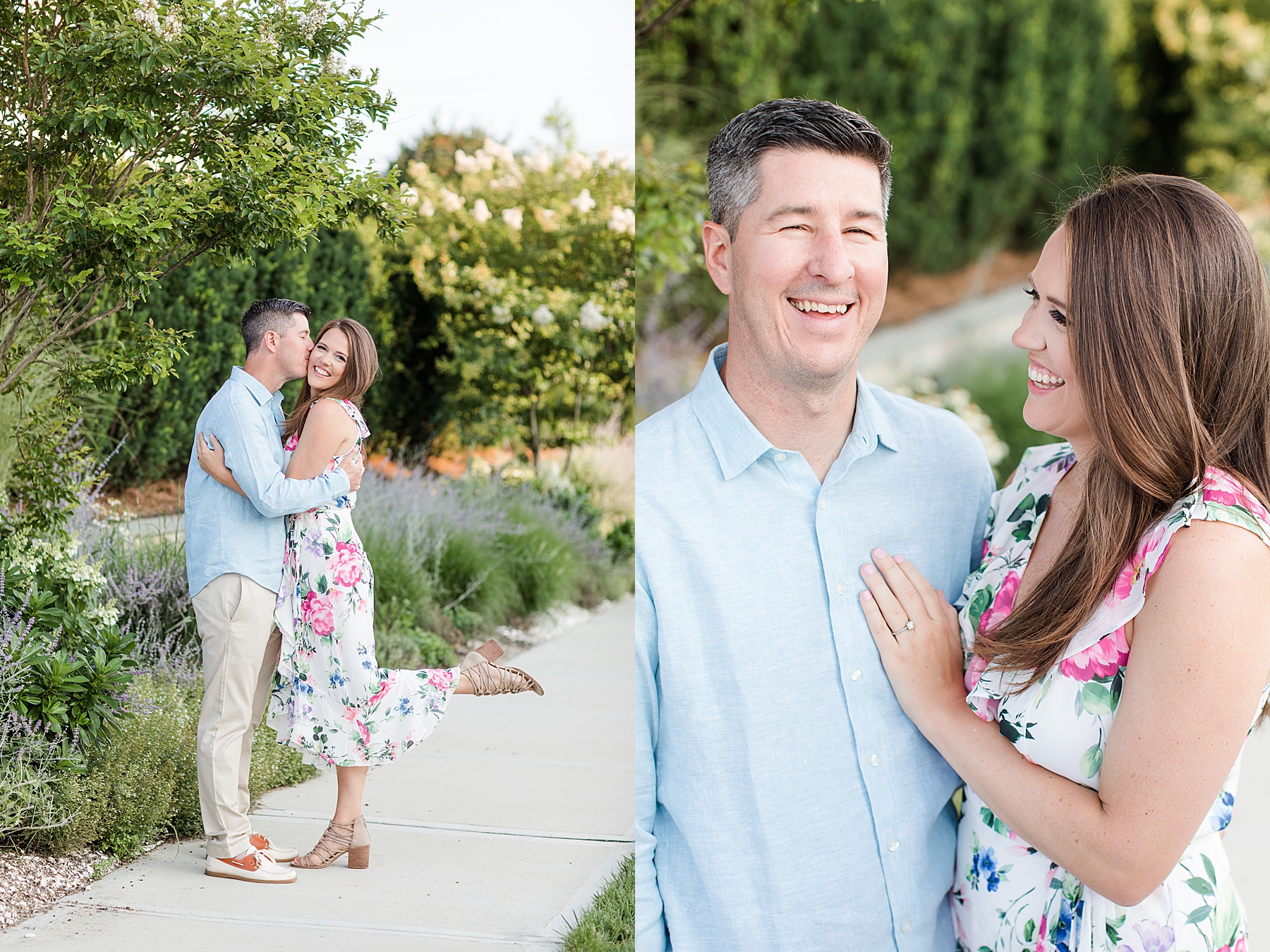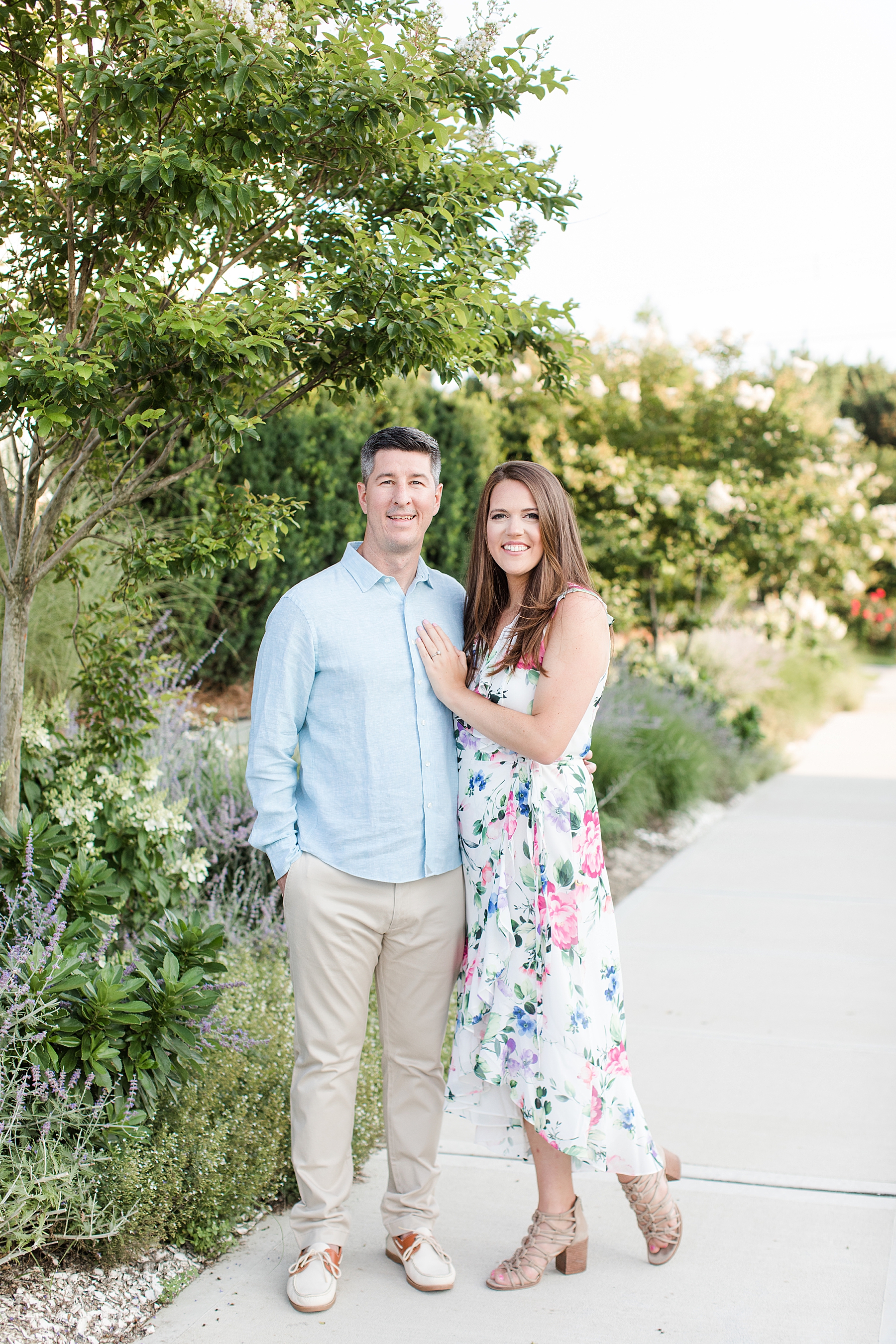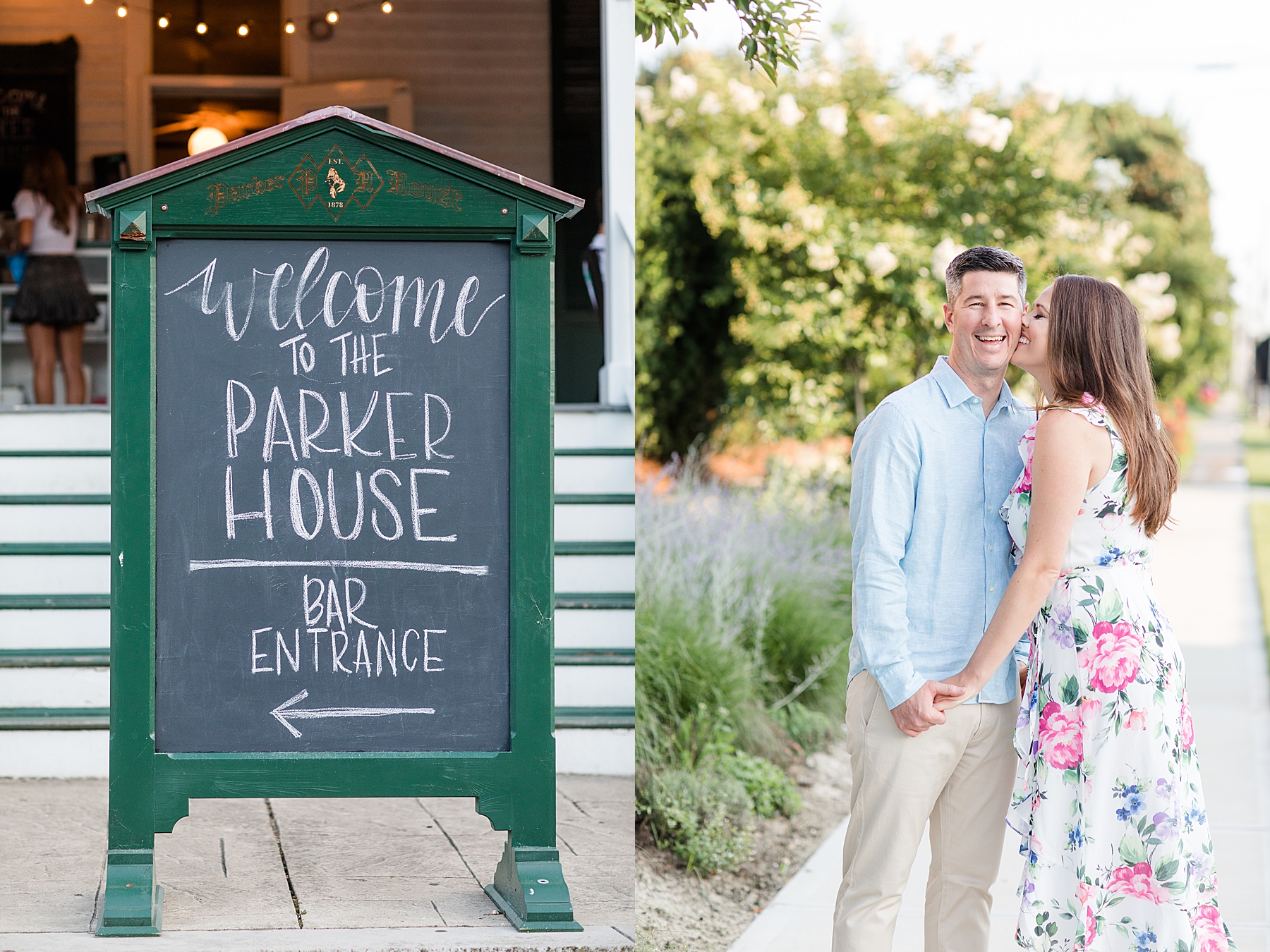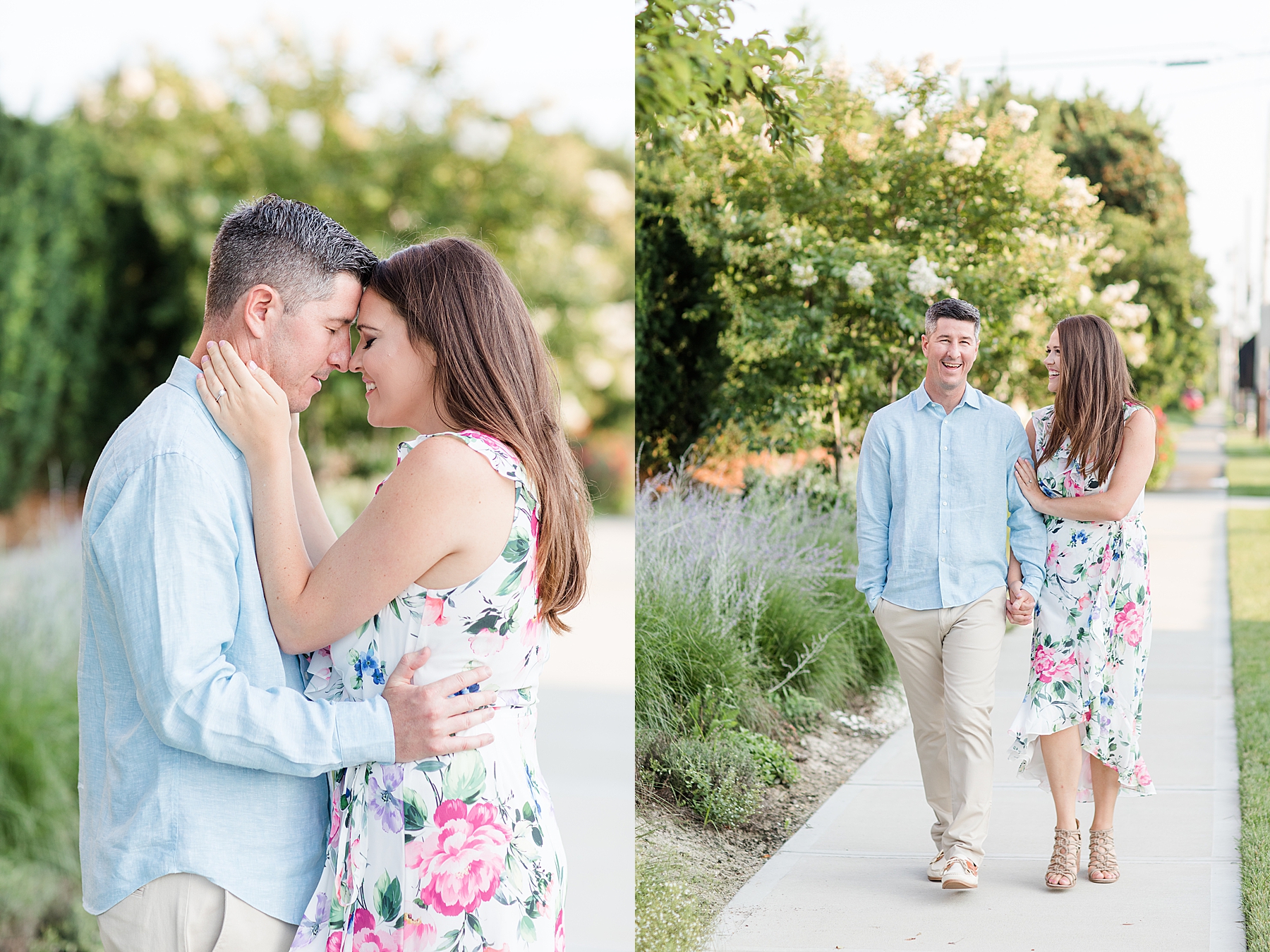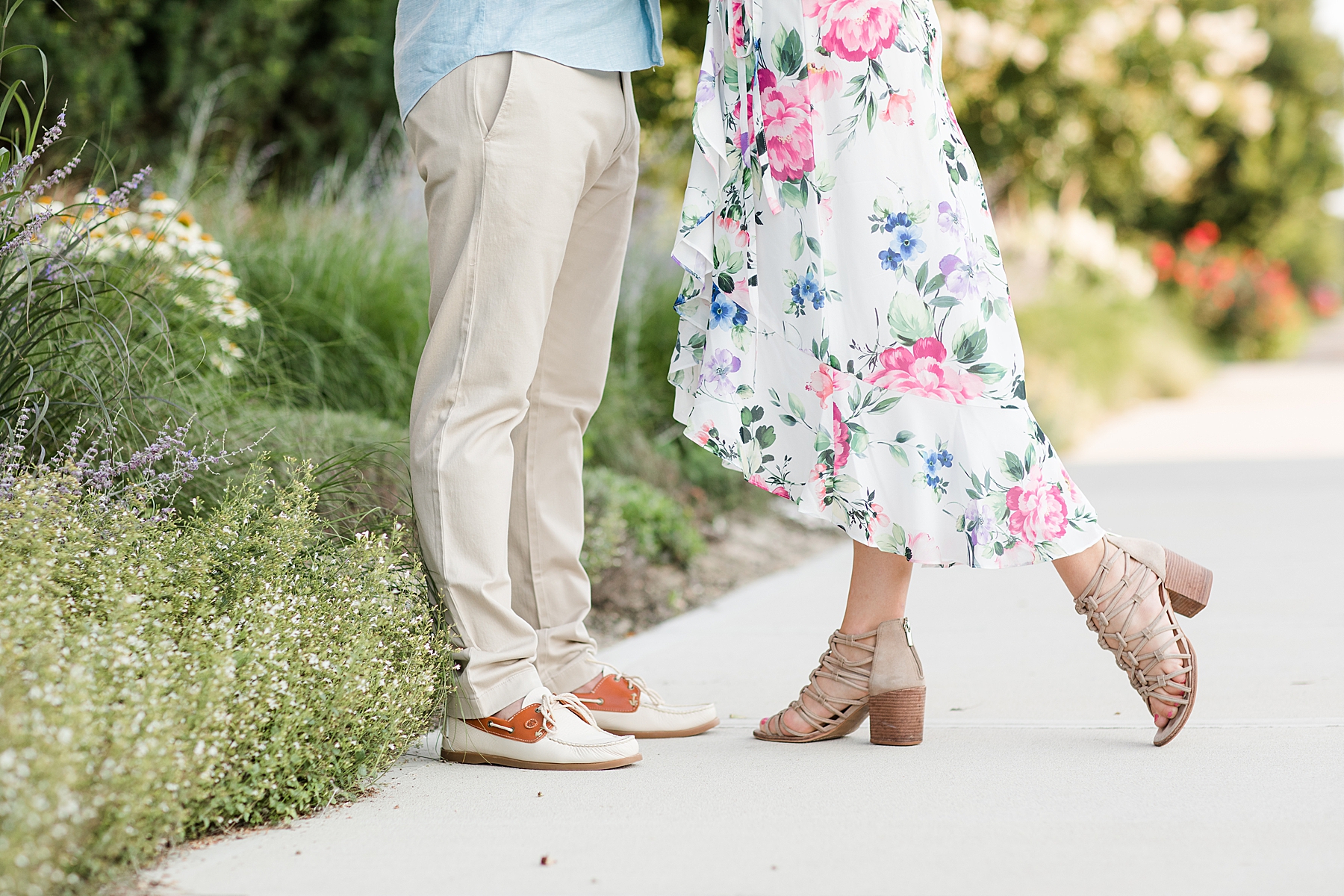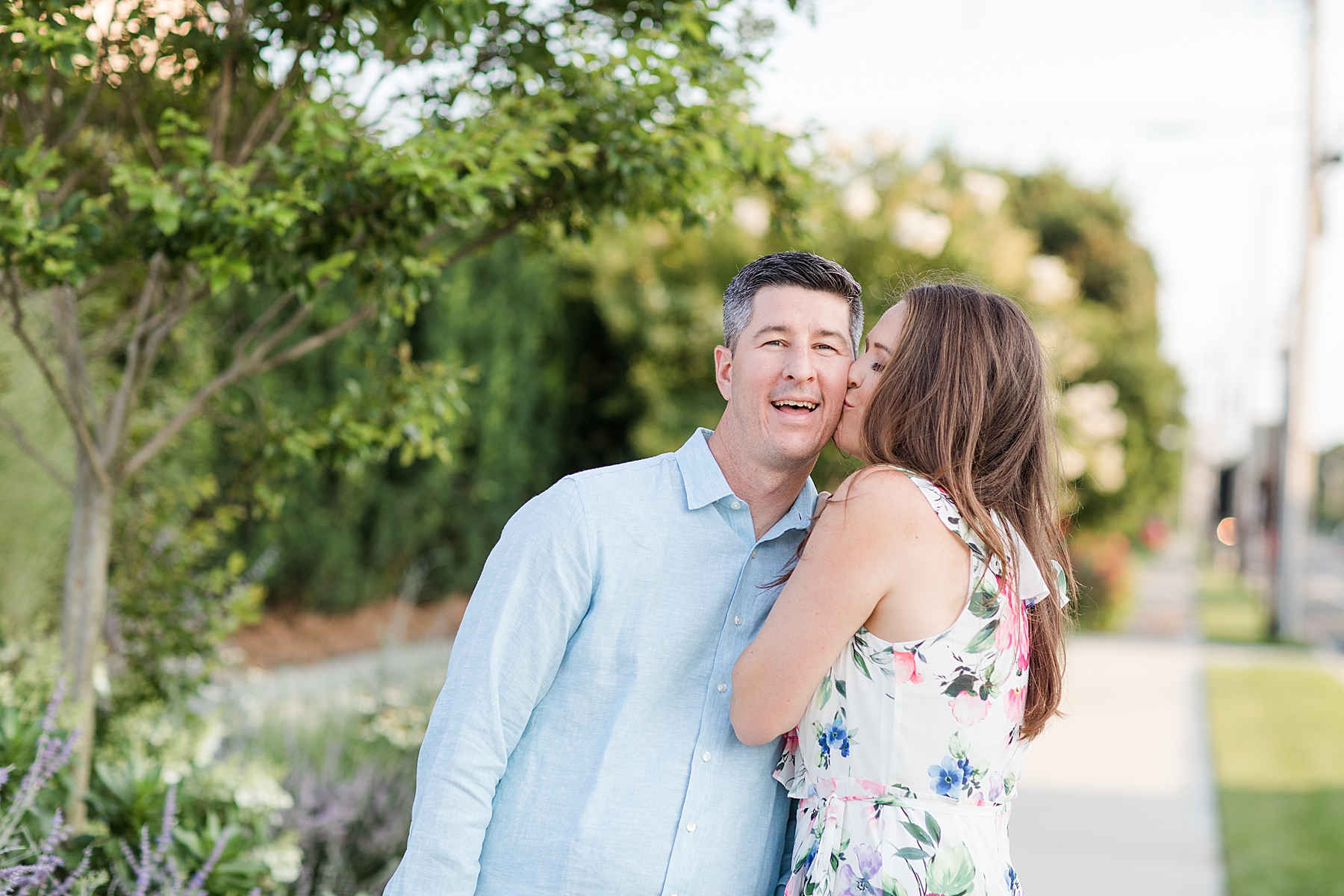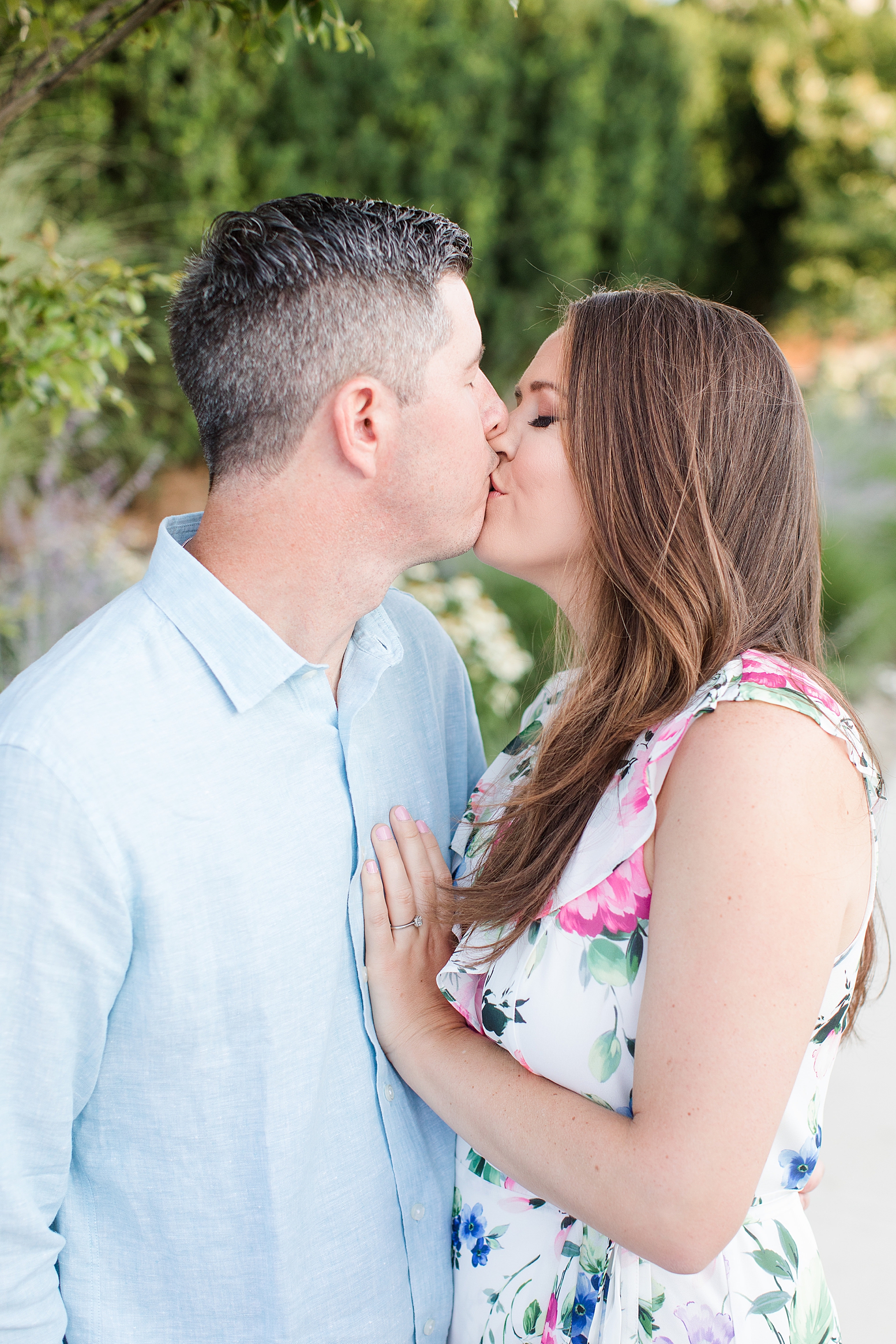 We photographed Molly and Rooney's engagement photography at the Parker House in Sea Girt. They actually met here! "We both happened to have summer rentals in Manasquan and bumped into each other over Labor Day Weekend! The rest is history!" says Molly. What a beautiful couple and so much fun to photograph. Molly and Rooney wanted a relaxed engagement session and just to capture their love for one another. Molly wore a beautiful colorful floral flowy dress with nude pumps and Rooney had on tan slacks paired with tan and brown color-block dress shoes, and a baby blue button-down dress shirt. They both looked soo amazing!
What do you like to do together?
"We love to have fun! Whether it's going to concerts, sporting events, or grabbing dinner and drinks on the town! Our favorite date night is going to Roman Nose and having delicious pasta and wine."
How did your fiancé propose?
"Rooney proposed to me on my 30th birthday. It was in the middle of the pandemic so we decided to drive down to the Outer Banks in North Carolina and have a relaxing vacation. He proposed on the beach! It was romantic and I was totally surprised."
What is something that the two of you are most excited about for your wedding day?
"We are excited to have all of our friends and family around to celebrate… and dance!"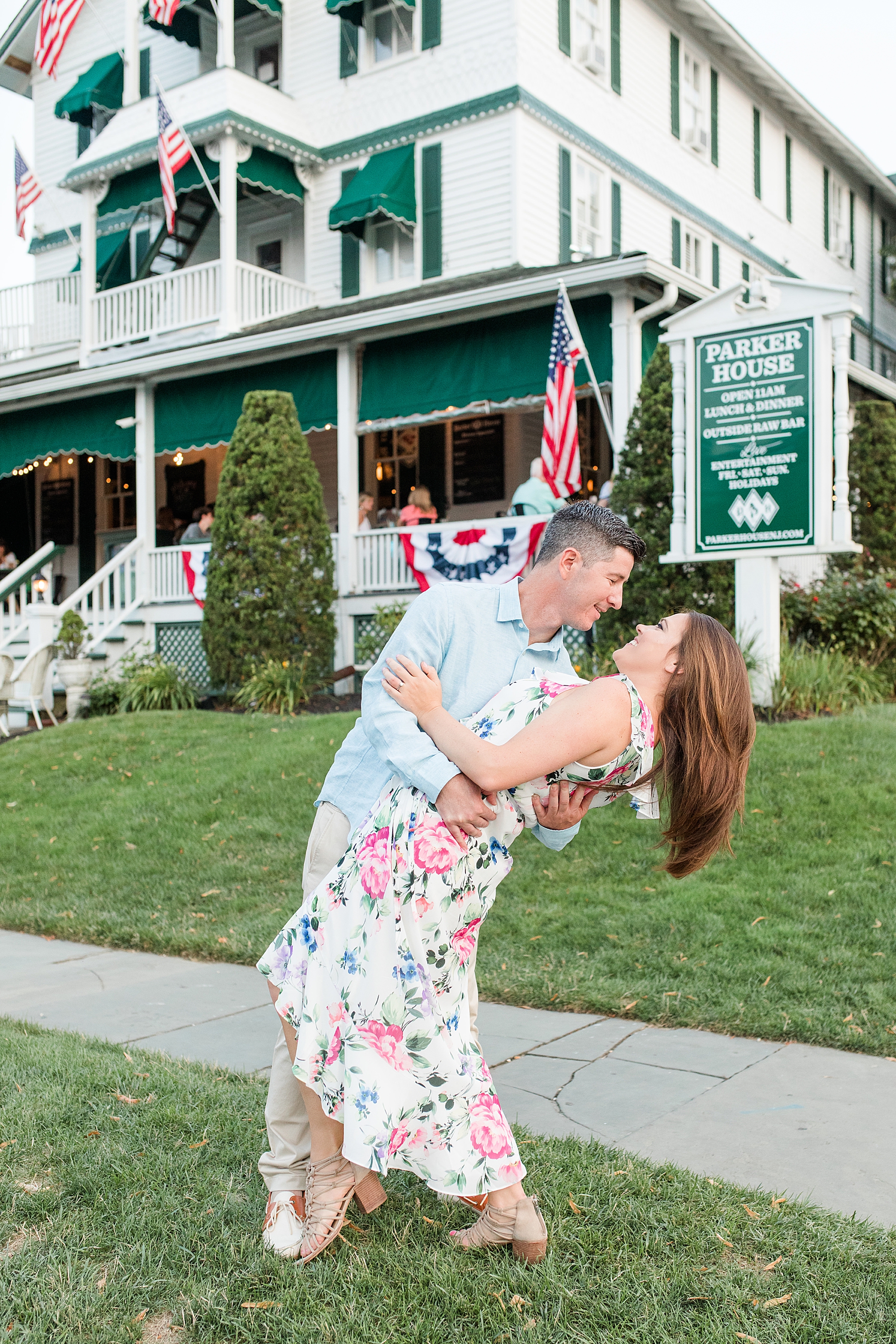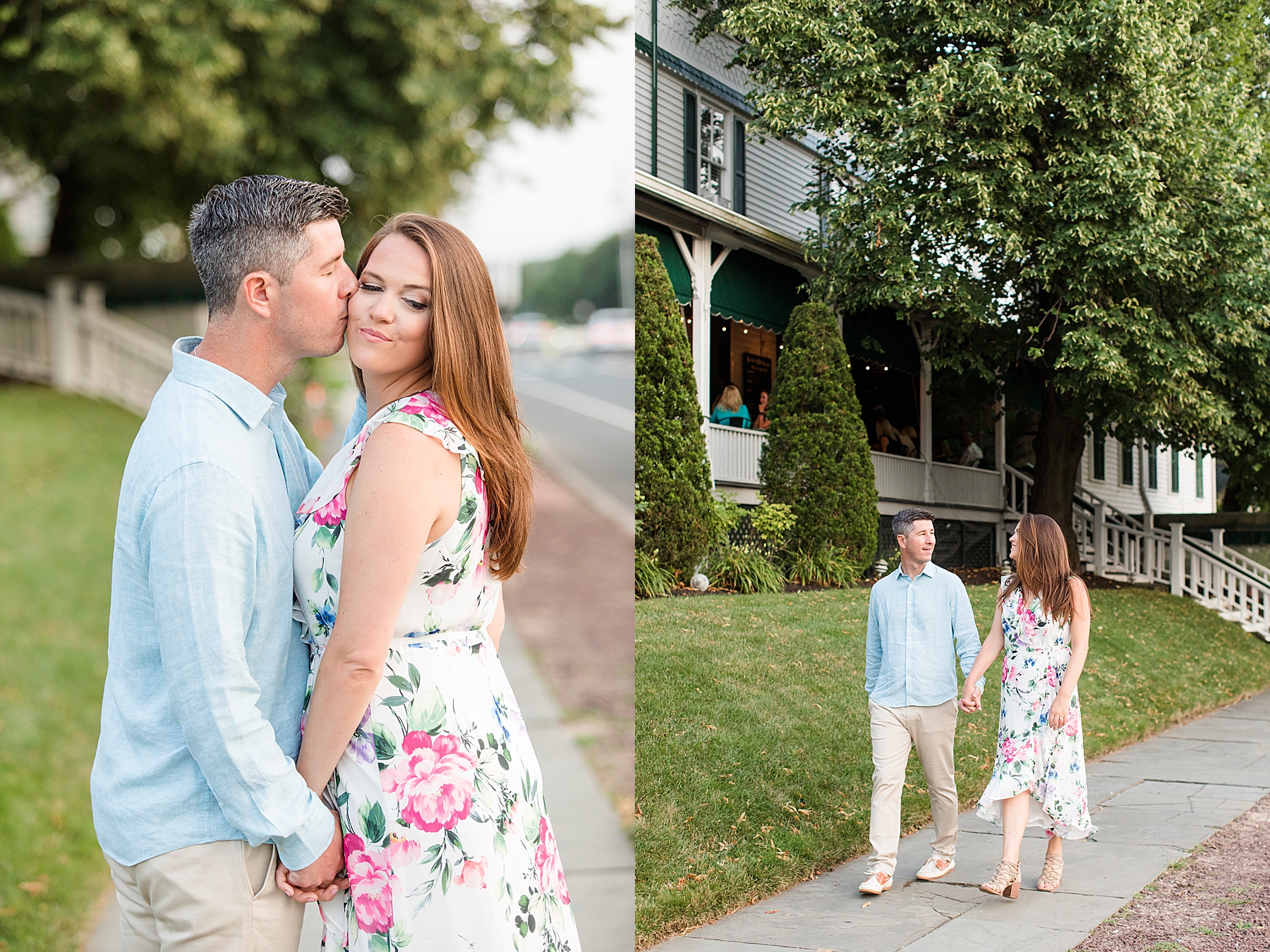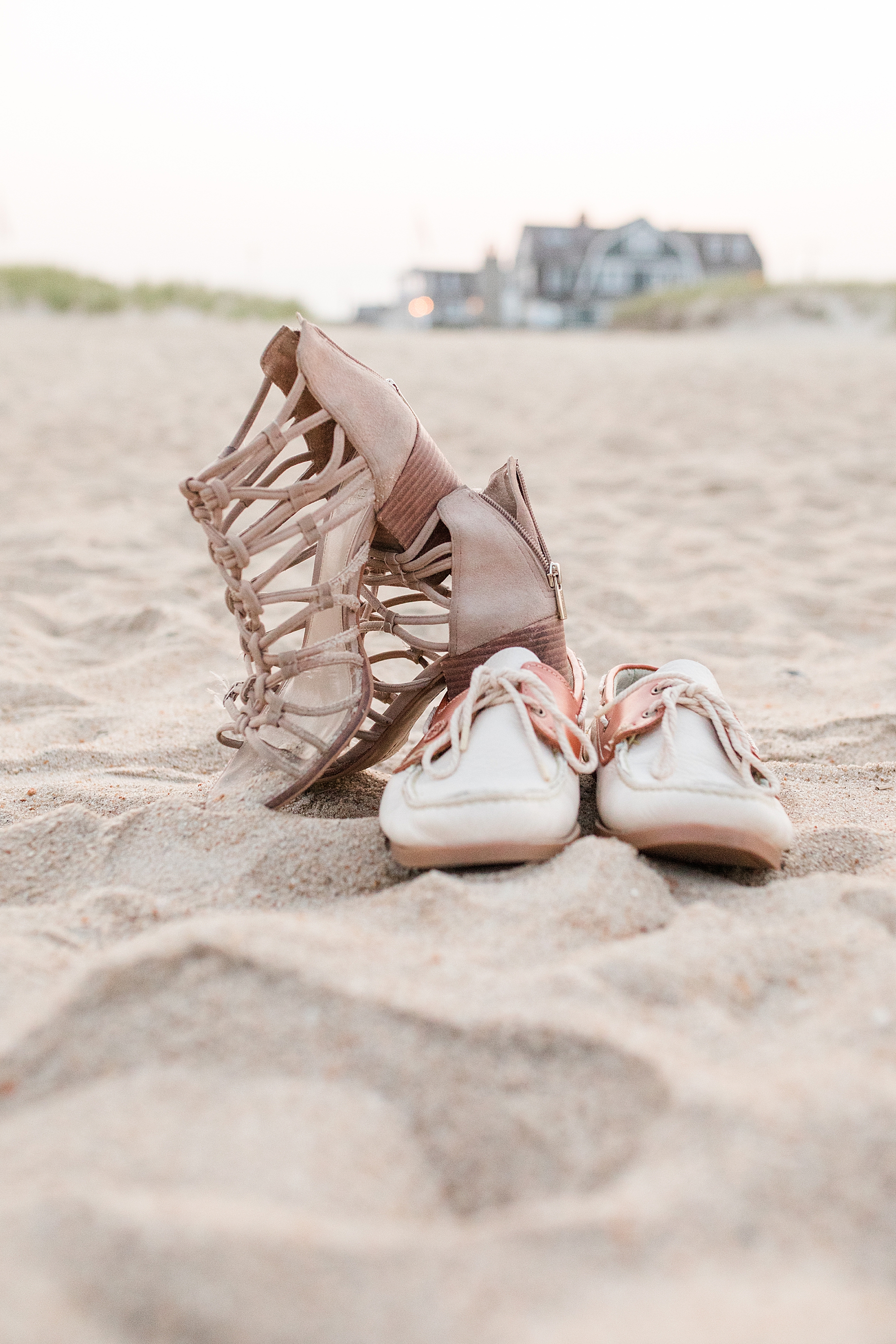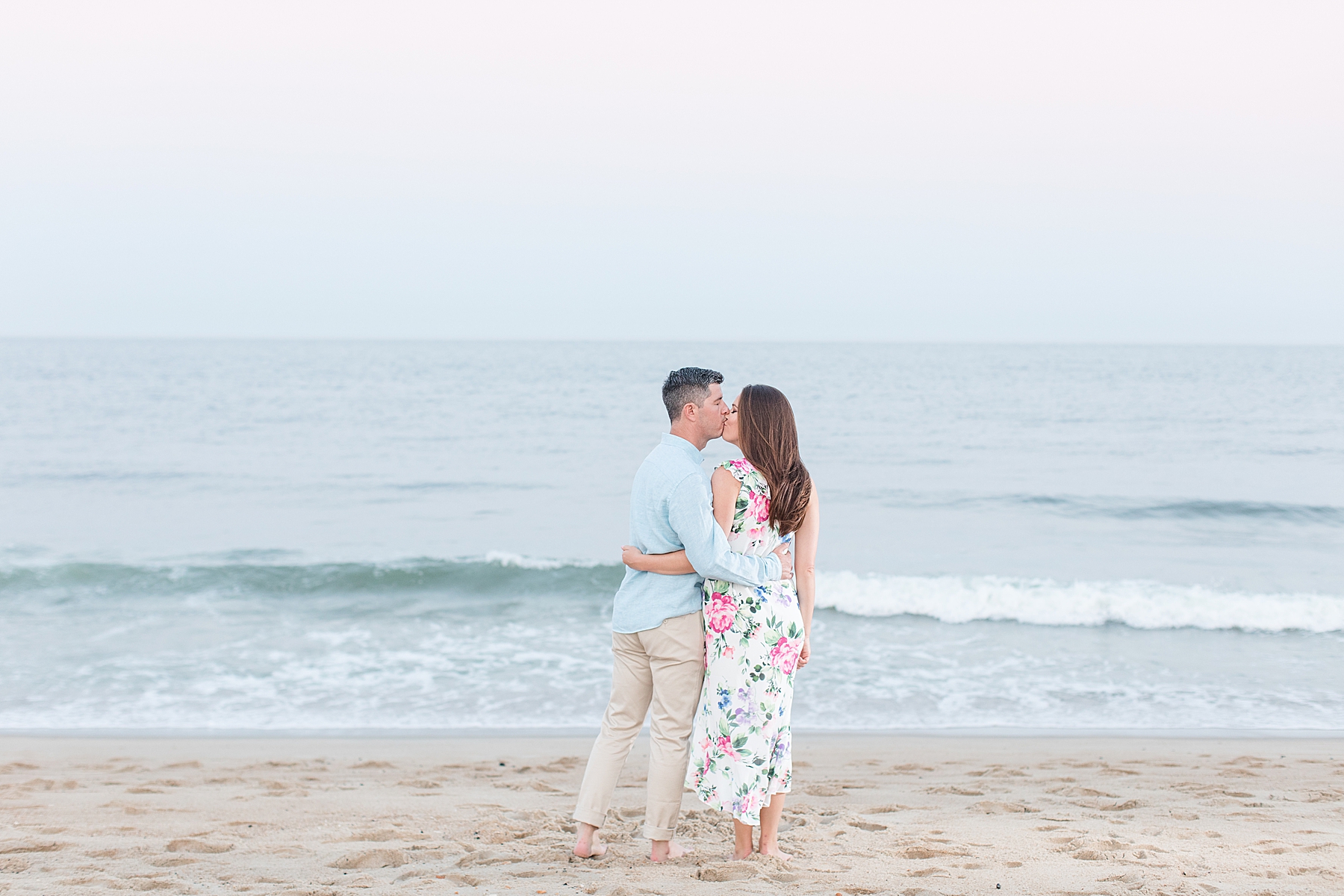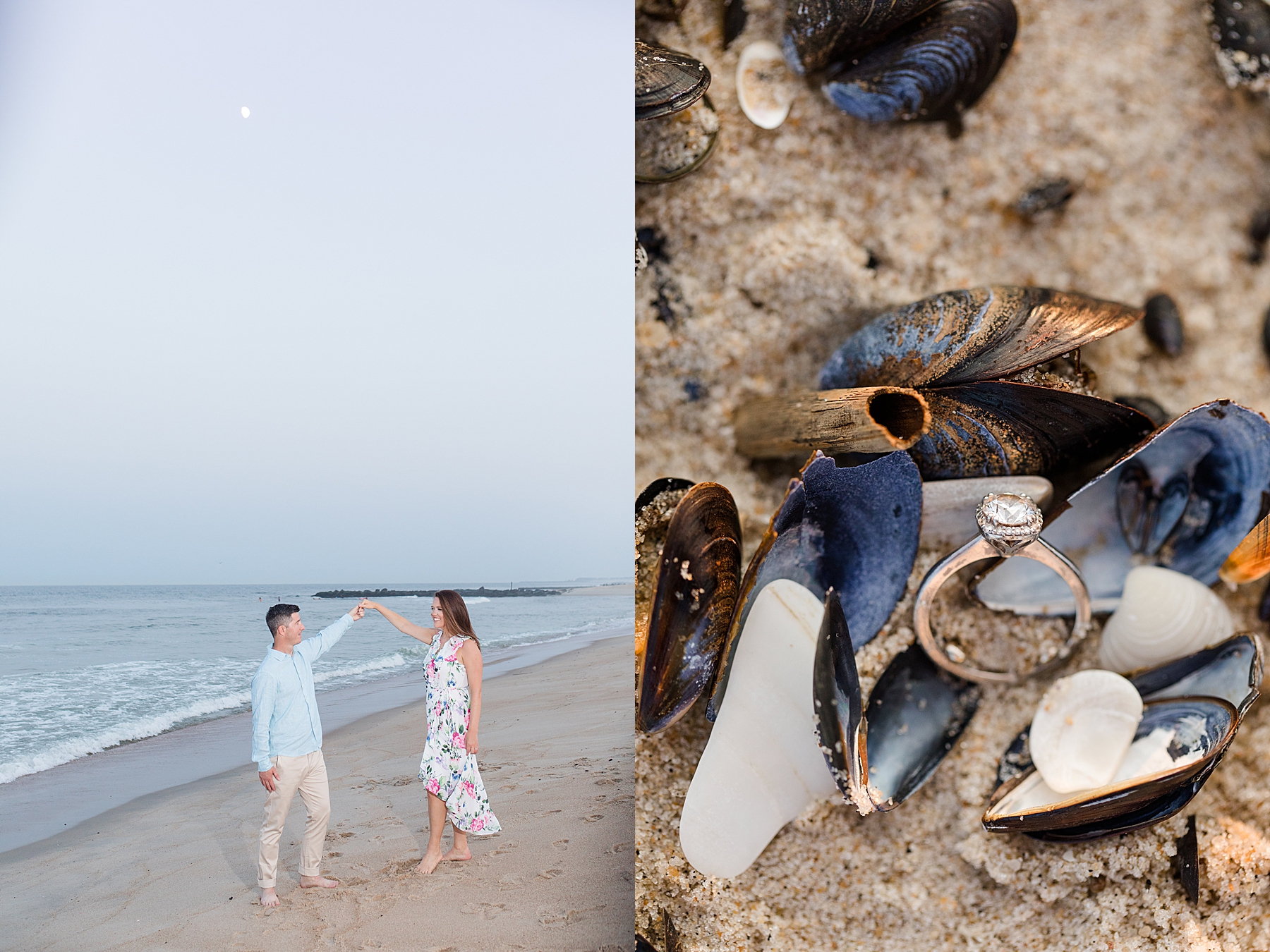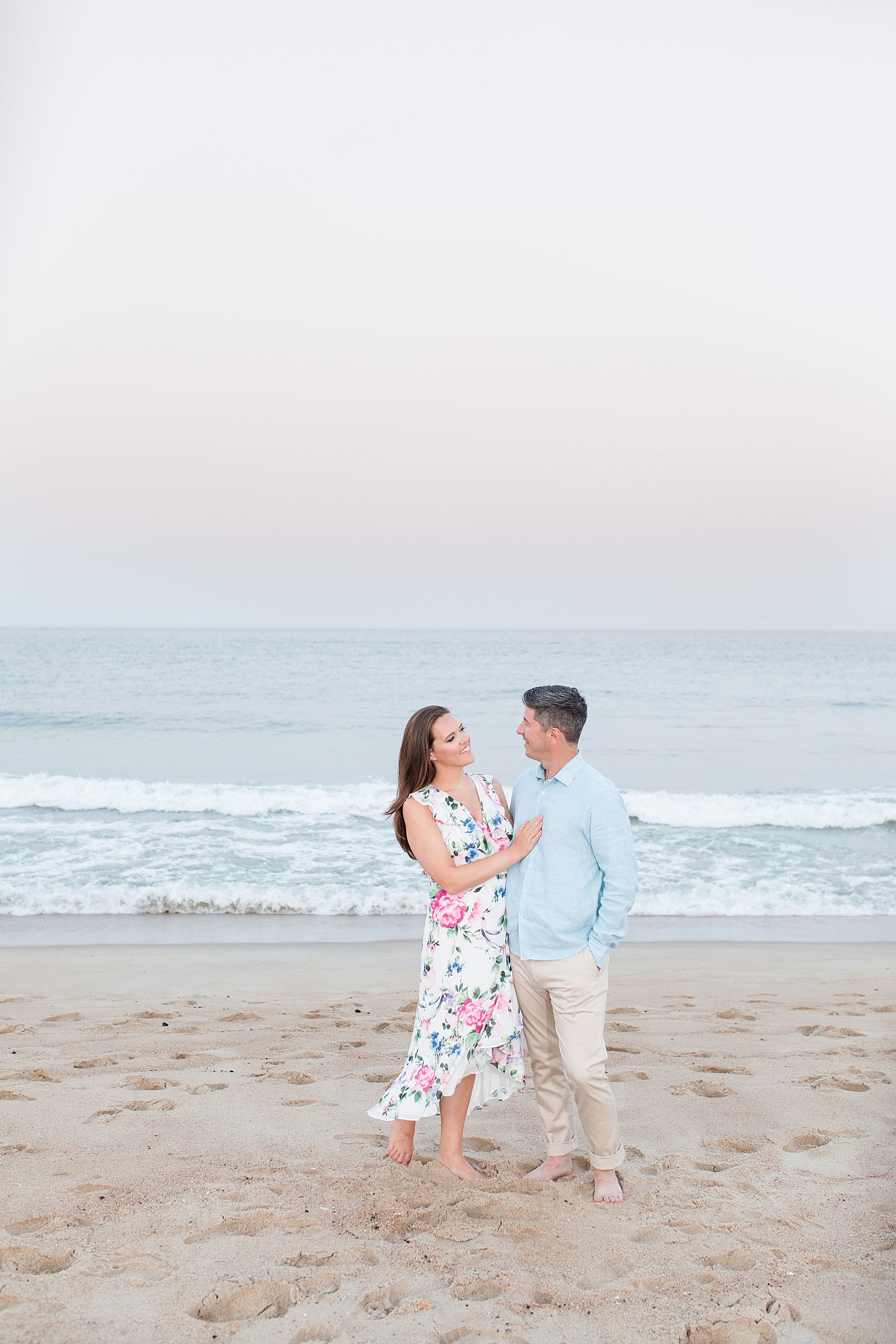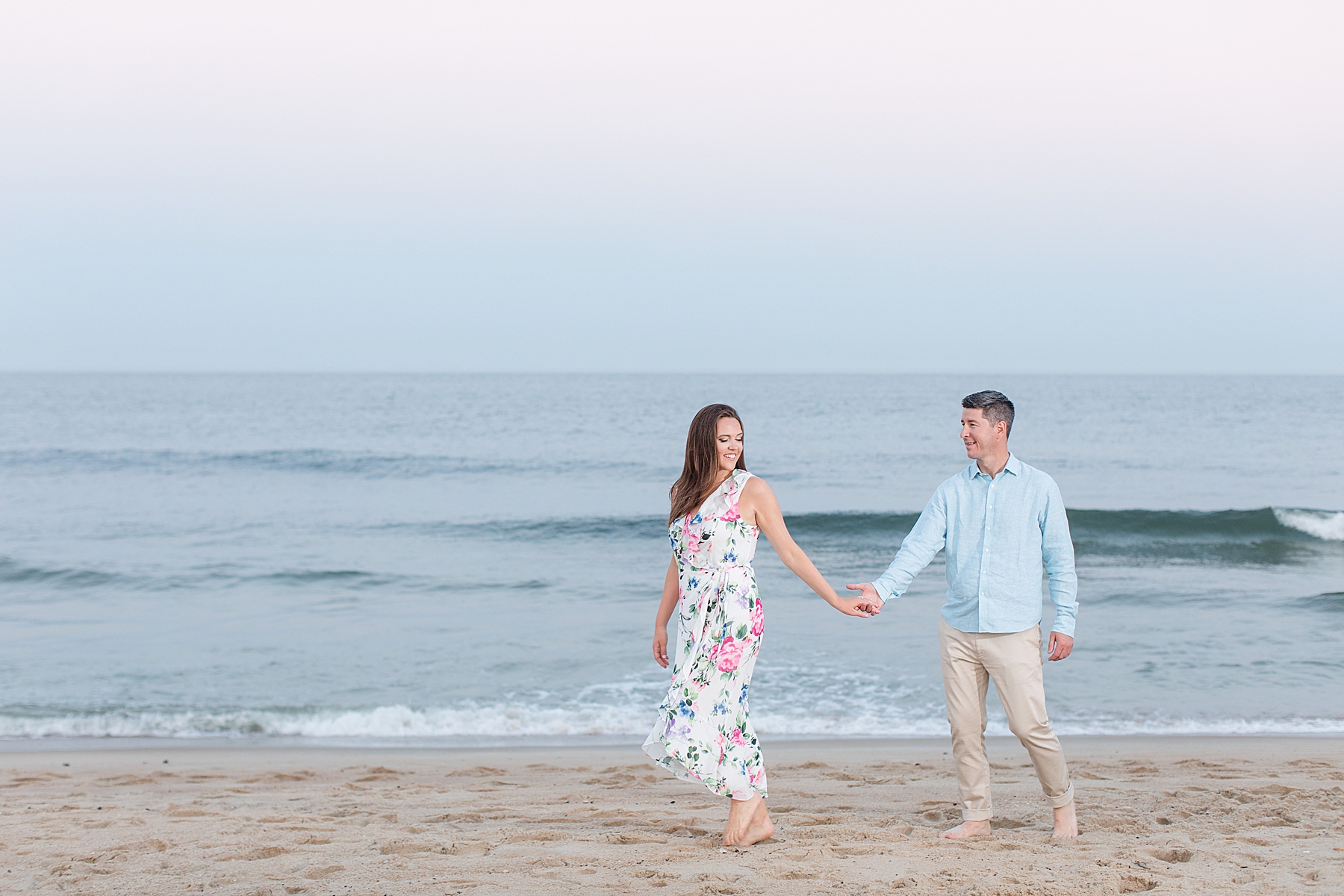 Congratulations to you Molly and Rooney on your engagement! We are so excited and cannot wait to capture more memories at your wedding at the Crystal Point Yacht Club in June 2022.