Lighting Enhancements
Your wedding is all about creating the perfect atmosphere – and lighting can completely transform every aspect of your big day. From custom-color uplighting and personalized monograms that elevate and enhance your venue architecture, to next-level dance floor lighting and even black light to make your dance floor explode – lighting enhancements transform your wedding and turn it into an unforgettable experience.
Intelligent Dance Floor Lighting
Amplify the vibe on the dance floor with Limelight's intelligent dance floor lighting options. No standard, one-dimensional lights here – with an experienced lighting tech at the controls, we'll create a grand entrance for you and your wedding party, spotlight you and your new spouse during your first dance, then switch it up to get your guests out of their seats and onto the floor – and once they're there, we'll crank it up to 11 with custom lighting that matches the excitement of the floor to keep your guests dancing all night.
See More Lighting Options
Uplighting
Want to bring the room to life and set a truly unique atmosphere for your wedding, no matter which venue you choose? Uplighting from Limelight makes it happen. Custom-colored and designed uplighting not only accents your venue's best assets and brings energy to the room, but changes with your wedding activities as the night progresses – so you'll get elegant lighting to welcome guests and set the tone for an incredible night ahead, then transition to a vibrant setting that irresistibly draws people onto the dance floor.
See More Uplighting Examples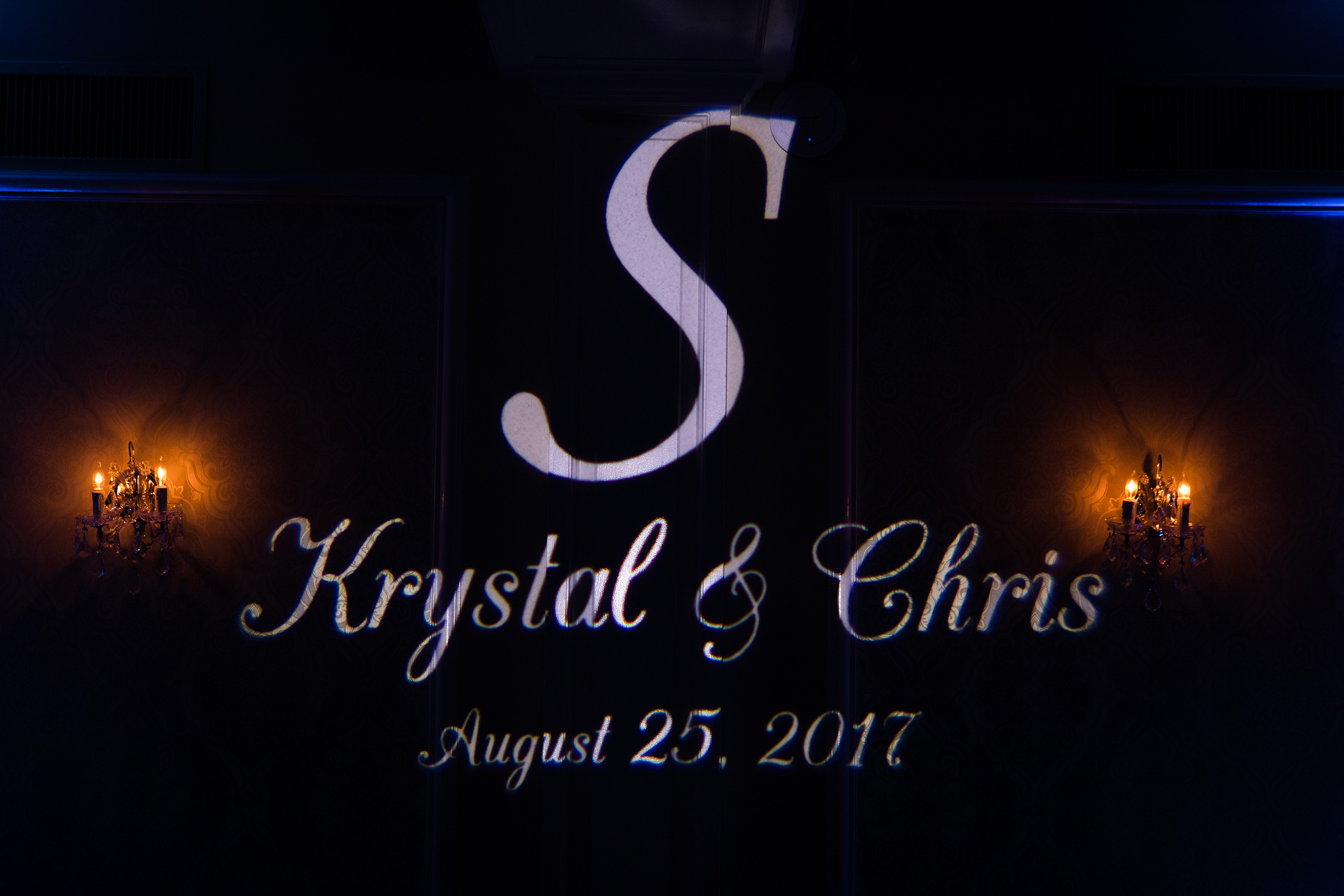 Monogram Lighting
Nothing is more exciting than seeing your names together for the first time as newlyweds! Welcome guests to your reception and personalize your wedding with monogram lighting. Set your name in lights to display at your wedding and create a larger-than-life presence that sets the tone for a celebration of your new life together.
Black Light Party
Want to bring a totally unexpected element to your dance floor? Kick your wedding entertainment into overdrive with a black light party! Once we get the floor packed and the party is in full swing, white gloves and sunglasses are handed out to your guests – and suddenly, the room comes alive with a new and completely unique glow that sends the excitement through the roof! From the bride's glowing wedding dress to an electrified dance floor, Limelight's black light party brings a whole new level that your guests have never seen before!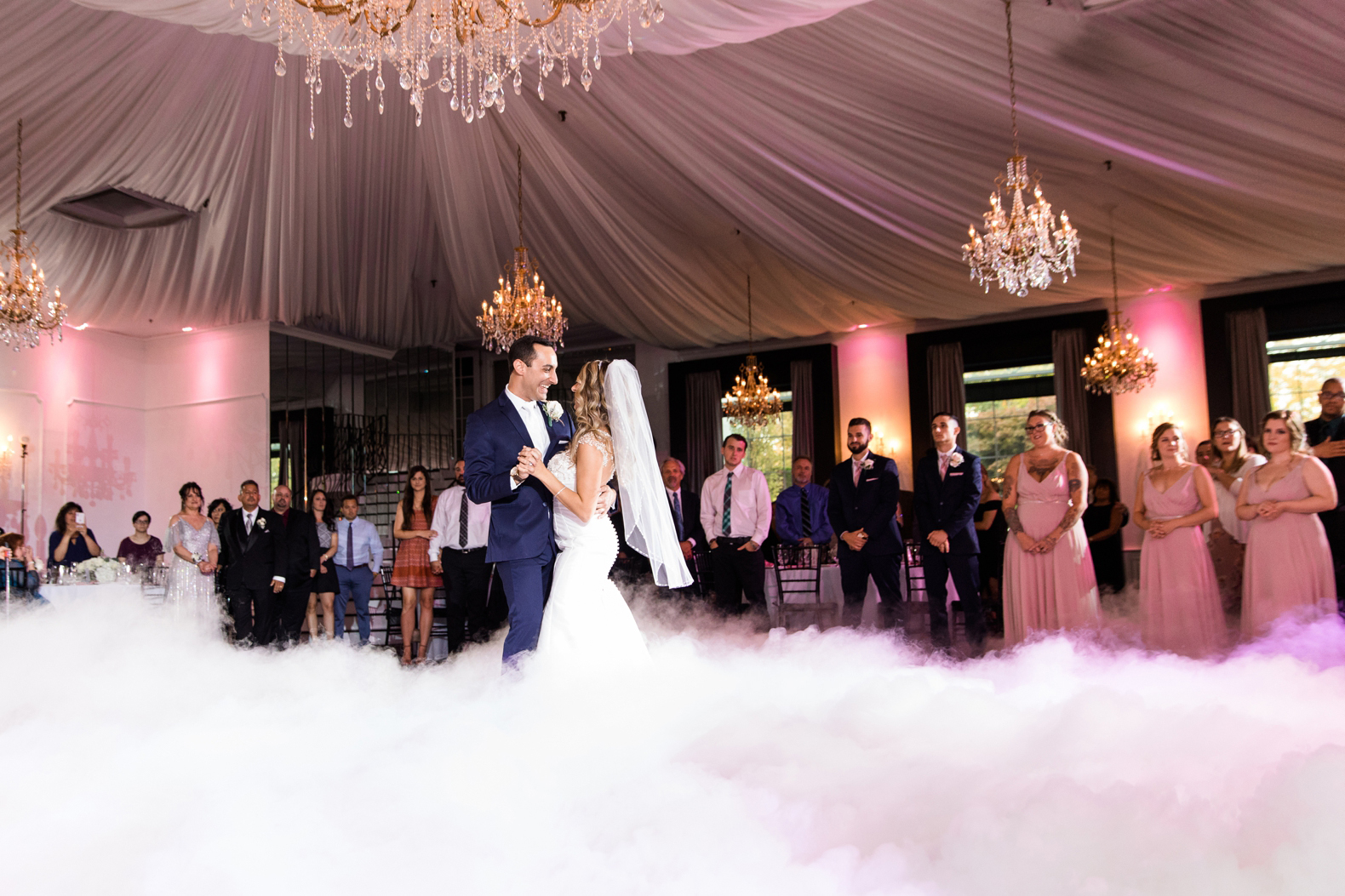 Dancing on the Clouds
It's the moment you've been waiting for – your first dance as newlyweds. As you hear the first notes of that perfectly chosen song that means so much to the two of you, imagine stepping into the spotlight as a gentle mist rolls onto the floor, creating a magical moment that looks and feels as though you're dancing on clouds. Create an unforgettable moment and take your first dance experience to new heights with this unique option.
Learn more
Smoke Shot
Combine lighting and smoke into one incredible experience with Smoke Shot. Create a super-fun (and super-safe) experience at your wedding with our CO2 simulators, which bring a new dimension to your event lighting and atmosphere. Whether it's for statement-making wedding party introductions or taking your dance sets to another level, Smoke Shot will make you and your guests feel like superstars.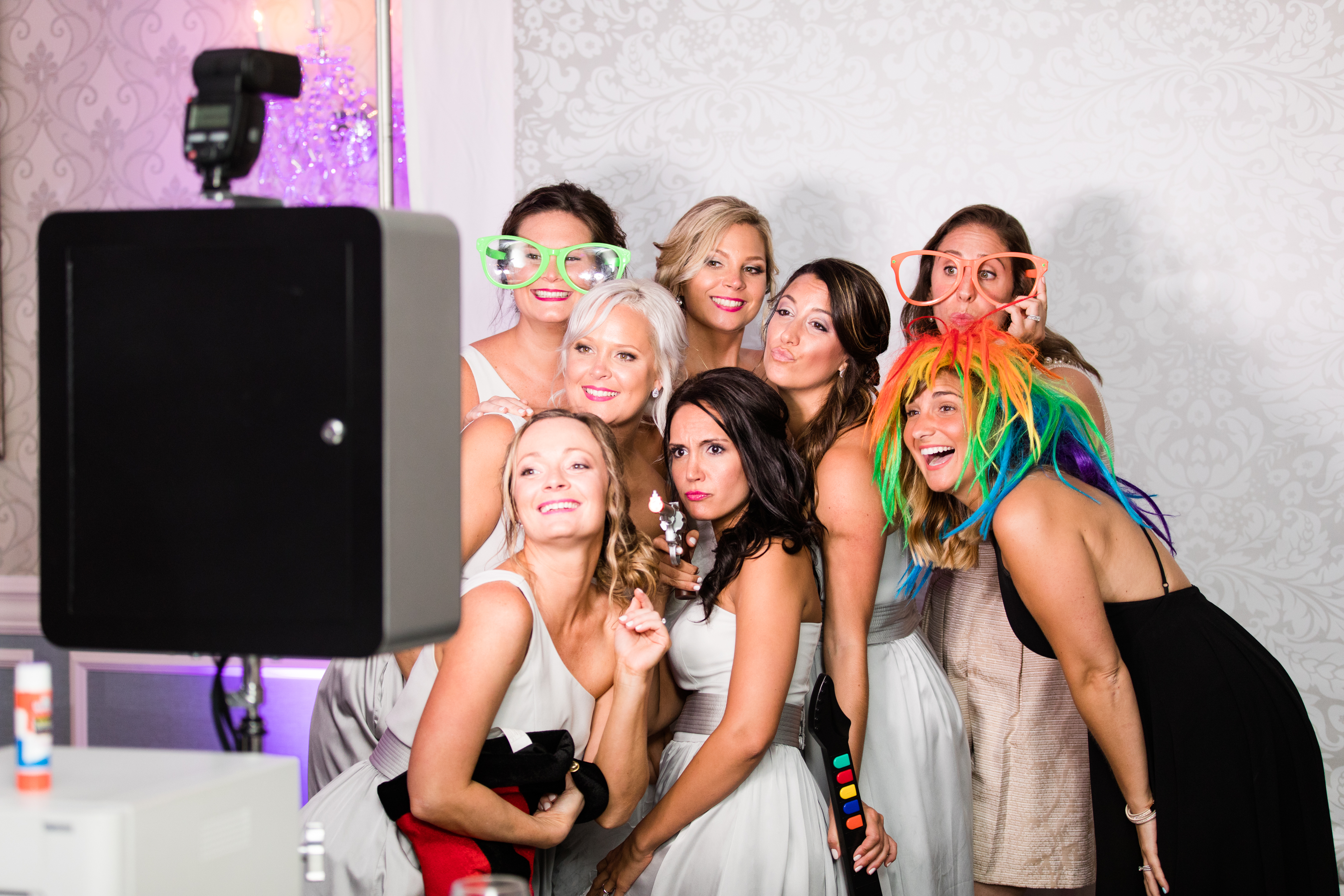 Photo Booths
Capture all the fun of your wedding day with our sleek photo booth option. When they need to take a breather from the dance floor action, your guests – even large groups! – can step in front of our open, state-of-the-art camera setup with tons of fun props provided. Our photo booth creates even more opportunities for you and your guests to have a great time, as well as capture the often-hilarious moments for you and your new spouse to look back on and remember all the fun of your wedding.
Learn more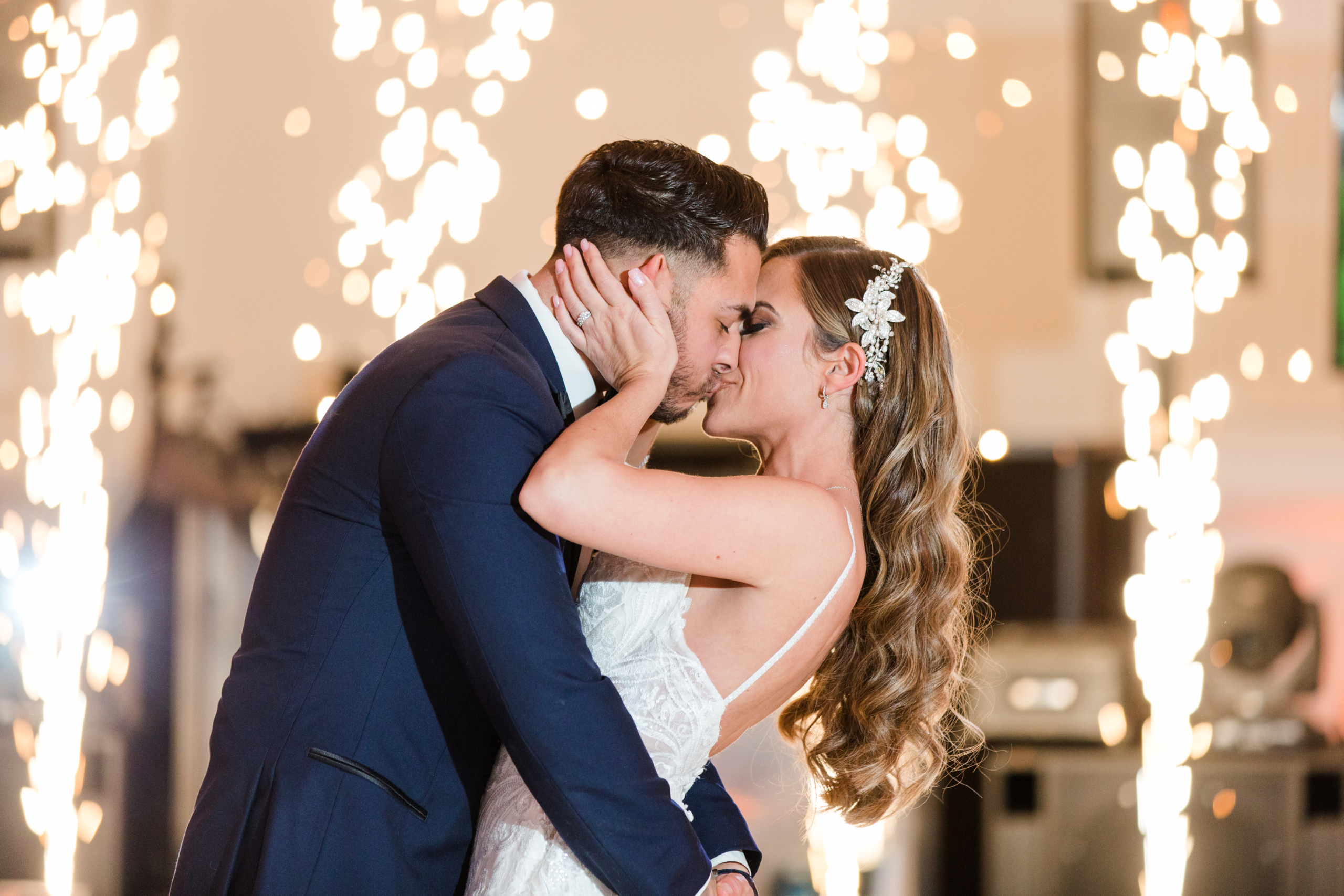 Indoor Sparkler Fountains
Bring that "wow" factor to your introductions, first dance and more with indoor sparkler fountains. At key points throughout your entire night, cold-spark, 100%-safe sparkler fountains create a burst of exciting and attention-getting light for an impact that won't soon be forgotten.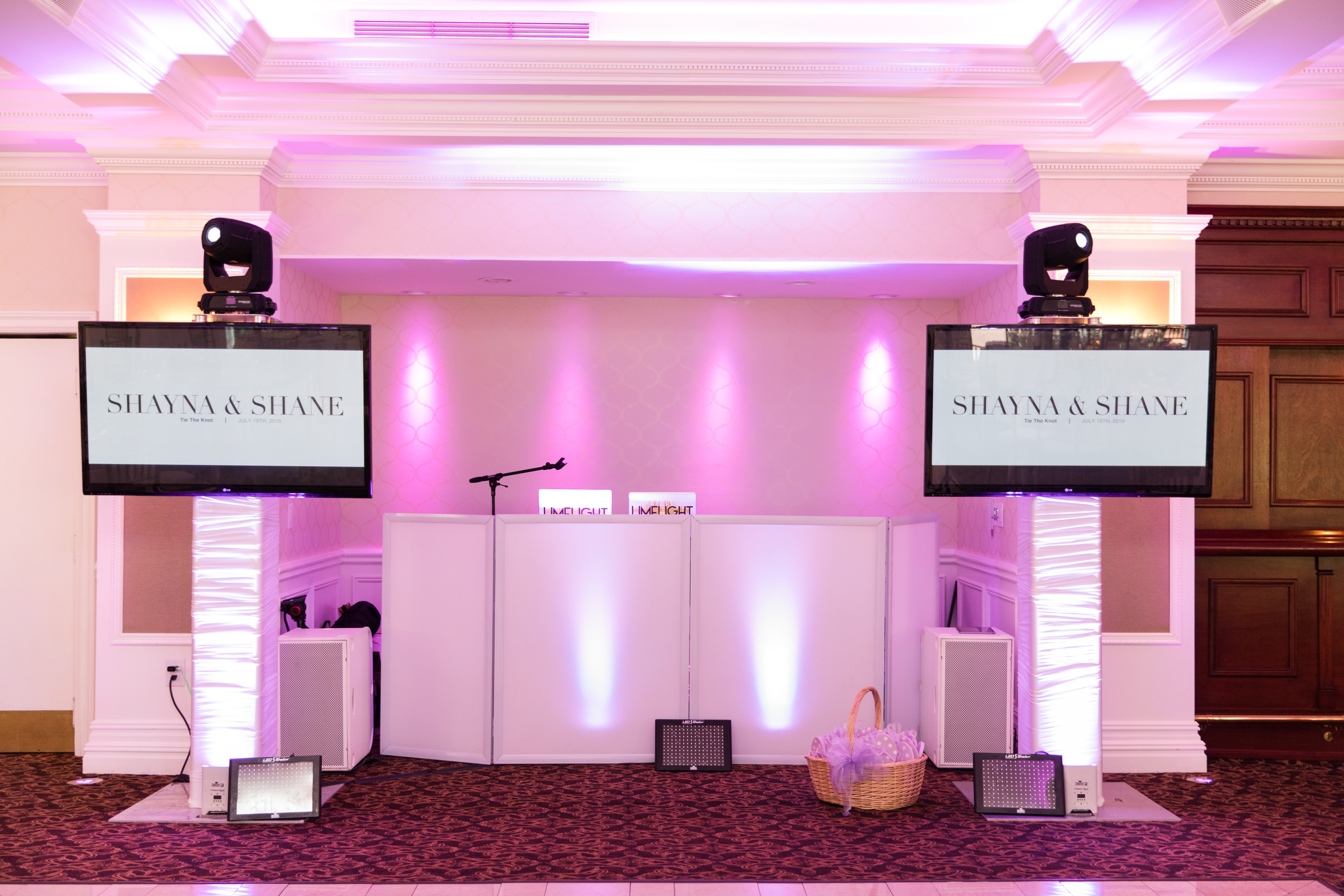 Video Entertainment
Want to share the history of your relationship, or honor a special person on your wedding day? Our multifaceted, multi-screen video displays offer a wealth of options to amp up the entertainment during your reception. Some of the ways our couples love to use Video Entertainment include:
Photo montages displaying the milestones that brought you to this moment
Couple interviews where you individually share the history of your love story – or at least how you *maybe* remember them! – edited into an often-hilarious re-telling of your relationship
Sweet video or photo introductions for the father/daughter or mother/son dances
No matter how you choose to use it, this engaging option keeps your guests entertained and brings an even more personal touch to your wedding day.
See More Video Entertainment Options
Reception Percussionist
Want your wedding to be one big party? Combine live music with DJ entertainment to create one incredible experience. Limelight Entertainment's Reception percussionists will help pack your dance floor, fill the room with excitement, and create an incredible vibe that your guests will love.
Personalized Audio Message
You've chosen someone special to share a dance with…imagine their delight and surprise to hear you telling them just how much they mean to you with a heartfelt audio message right in the song. We work with you to pre-record your message ahead of time for your parent, child or whoever you wish to honor, and then expertly blend that touching message with your selected song as you share this special moment on the dance floor.