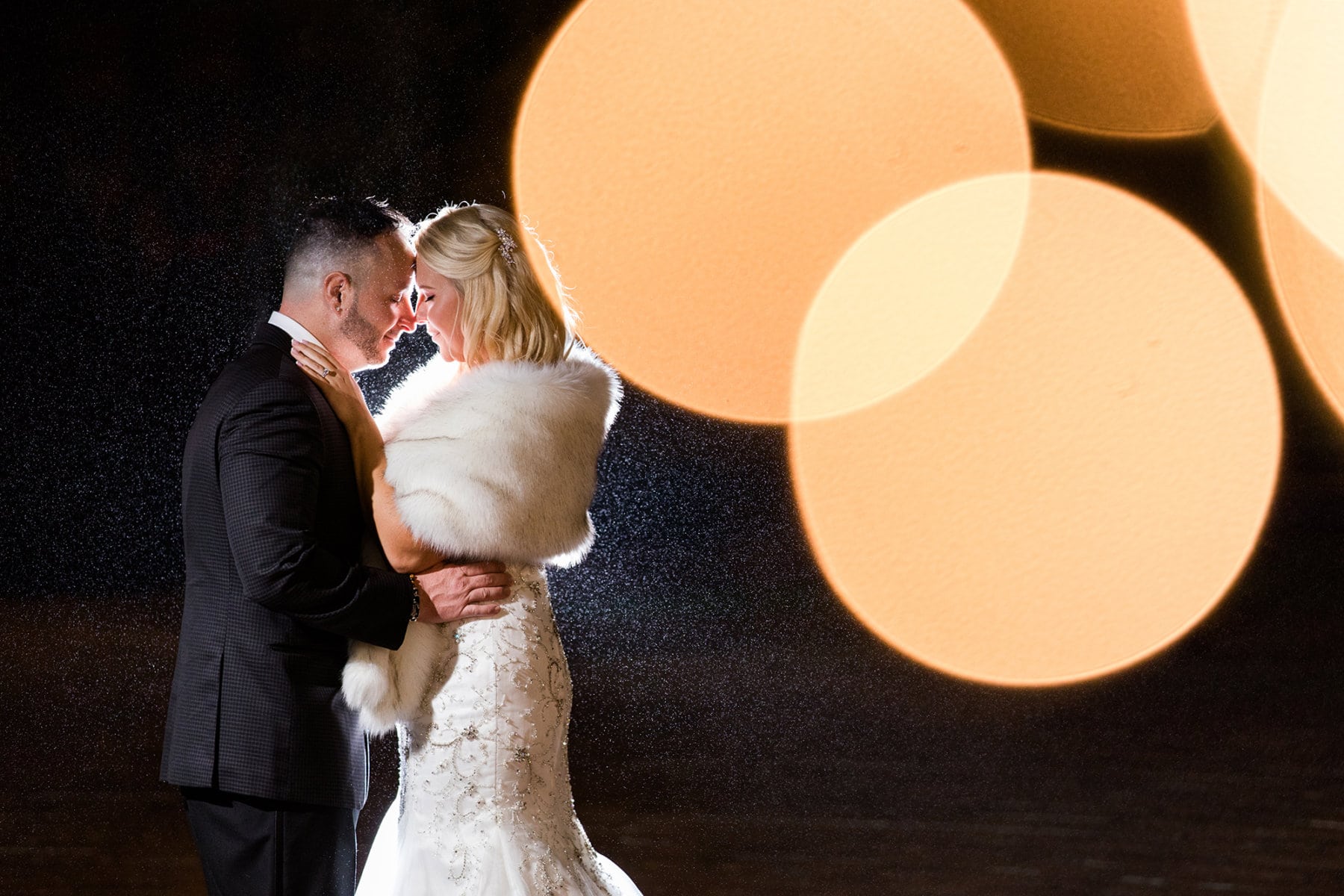 Timelines are super important when it comes to planning out your wedding reception.  They create great flow and avoid awkward, stale moments.  From us to you – here's an example timeline that will set you up for a successful wedding reception.
5:00 PM Prelude: Expect guests to arrive 30 minutes prior to your ceremony time. Plan on having light background music playing to set the mood.
5:30 PM Ceremony: With no ceremony, what are you celebrating? The music will play a big part in bringing out all the feelings and emotions. Think about what your style is and what mood you want to set during this time.
6:00 PM Cocktail Hour: Start the newly wed celebrations with appetizers and drinks. When picking the music, keep it fun and upbeat but not overpowering. Suggestions would include: Rat Pack, Vocal Jazz, Country, and Contemporary Pop all depending on your style.
7:00 PM Introductions: Introductions set the tone for the night. If you are looking for a fun dance party make this as high energy as possible.
7:15 PM First Dance: No choreographed dance is necessary, just come together on the dance floor and your love will spiral with the music. However, you should practice your first dance a couple times before the big day.
7:20 PM Father/Daughter Dance: This is a very special moment. This can be a very emotional time for the bride and her father. If you want to keep it light, have the DJ cut from a slow song to a fast song half way through the dance. Could be really fun too!
7:25 PM Mother/Daughter Dance: You are all grown up! Your mom will be in awe, it's your special day, but it is a very special moment for her as well. You can keep this song short and sweet if you'd like, but let your mom enjoy the moment. Let your mom have a say in picking the song.
7:30 PM Blessing: A blessing can be a great transition from formal dances to dinner.
7:35 PM Toasts: While everyone is enjoying their first course it's usually a good time to have toasts. If there are more than 2 or 3 toasts guests could become uninterested. Keep it short and sweet.
7:45 PM Dance Set: Everyone will follow the bride and grooms lead. So, make sure to step out and hit the dance floor. It's your night – just go for it!
8:30 PM Dinner: Whether you are having a sit-down dinner or a buffet, the meal is a big part of the wedding reception. Usually set aside about a half hour for dinner. We like to keep people bopping in their seats, light sing-a-longs are always a good choice.
9:00 – 9:45 PM Dance: It's time to party! Obviously you want to play some of your favorite songs, but don't forget about your guests. We want to make sure everyone has fun. The music should be highly energetic and appeal to guests of all ages.
9:45 PM Cake Cutting: I suggest cutting the cake later in the evening, so you have more time to have fun and dance.
9:50 PM Garter and Bouquet: This could be a fun event that gets the guests involved. If you decide that the garter and bouquet toss is right for you, definitely do it directly following the cake cutting.
9:55 PM Dessert: Guests will need a 10-minute breather from all the dancing they been doing. Throw in some sing-a-longs to keep the mood uplifting and get guests ready for the final dance set.
10:00 PM Last Dance Set: Keep it fun and energetic. A good mix of popular dance songs, throwbacks, and classic sing-a-longs will guarantee a packed dance floor.
11:00 PM You've officially had the time of your life! Enjoy the many future years together.
If you're planning a wedding we would love to hear from you. Please contact us today.