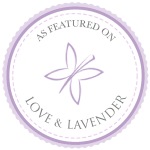 Limelight Entertainment is very excited to announce that Jessica and Chris's Springtime Wedding of Blush Pinks and Cornflower Blues has been published by Love and Lavender!! We are so honored!! Jessica and Chris had the most gorgeous Spring day for their wedding. They were married at Elberon Memorial Church in Long Branch and celebrated at the gorgeous English Manor!!
Love and Lavender are a husband and wife team presenting a balanced view on wedding planning and styling through their eyes. A leading voice in the wedding industry, their blog focuses on unique how-to guides, product reviews, and roundup lists on topics such as bridal fashion, jewelry, decor ideas, wedding stationery & honeymoons. They feature gorgeous real weddings and inspirational styled weddings. We are so honored to be featured on the pages of their wedding blog!! Congrats to Jessica and Chris!!
To see Jess and Chris on Love and Lavender click here!!!