Photographer: Jackie Marino of Limelight Entertainment
Photo Location: Island Beach State Park

Nikki and Mike's maternity session took place at Island Beach State Park right on the beach and the dunes along the ocean. It was the perfect setting for a maternity photo session! 
We cannot resist these two! From their virtual wedding… to their reception – from family portraits… and now to their maternity… It's a blessing to capture their life's journey and celebrate with them. It was all smiles and happiness throughout their maternity session. They are such sweethearts and care deeply about one another. Nikki and Mike cannot wait to bring their little bundle of joy into the world. WE ARE SO EXCITED!! They're going to be the best parents in the world!!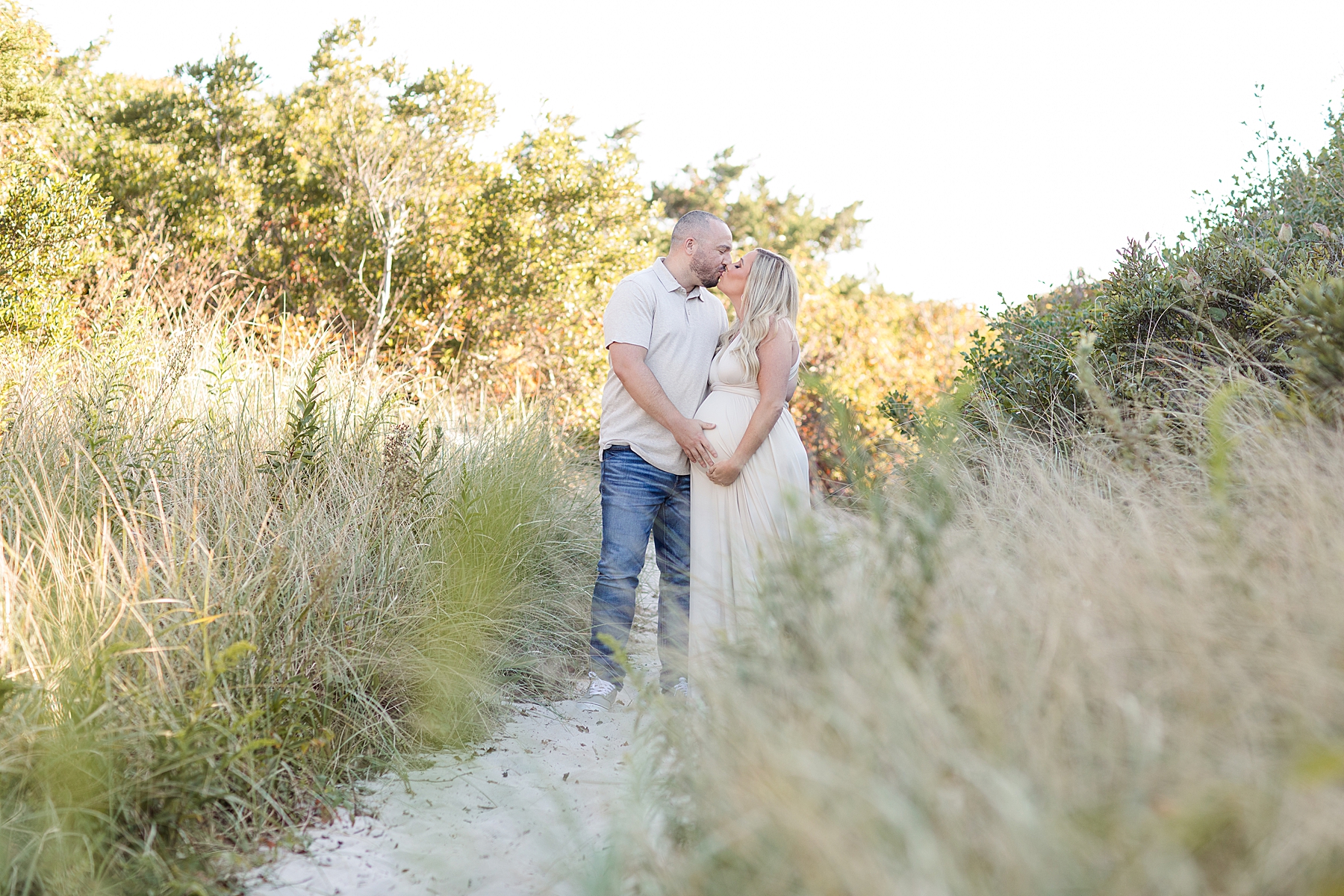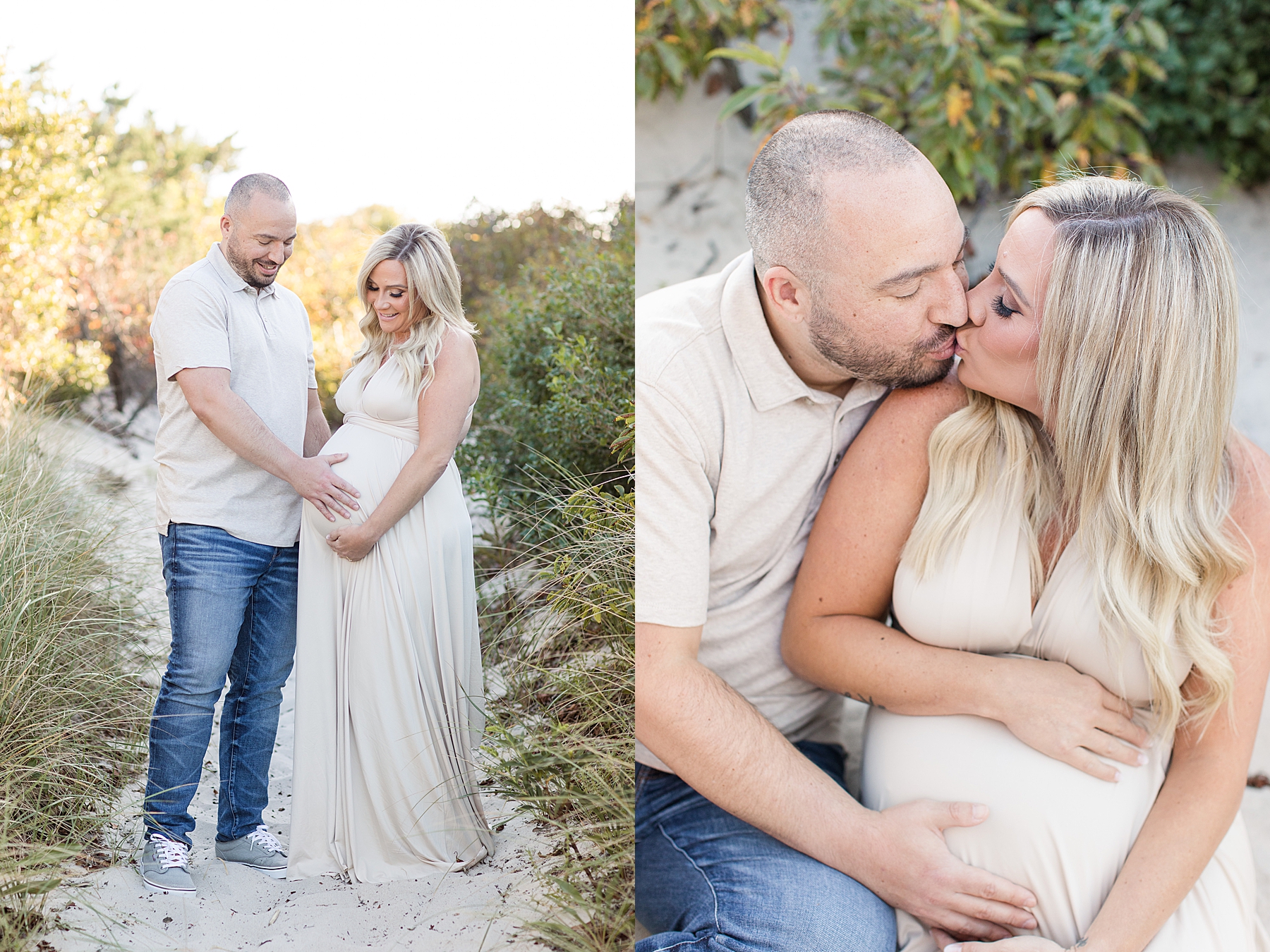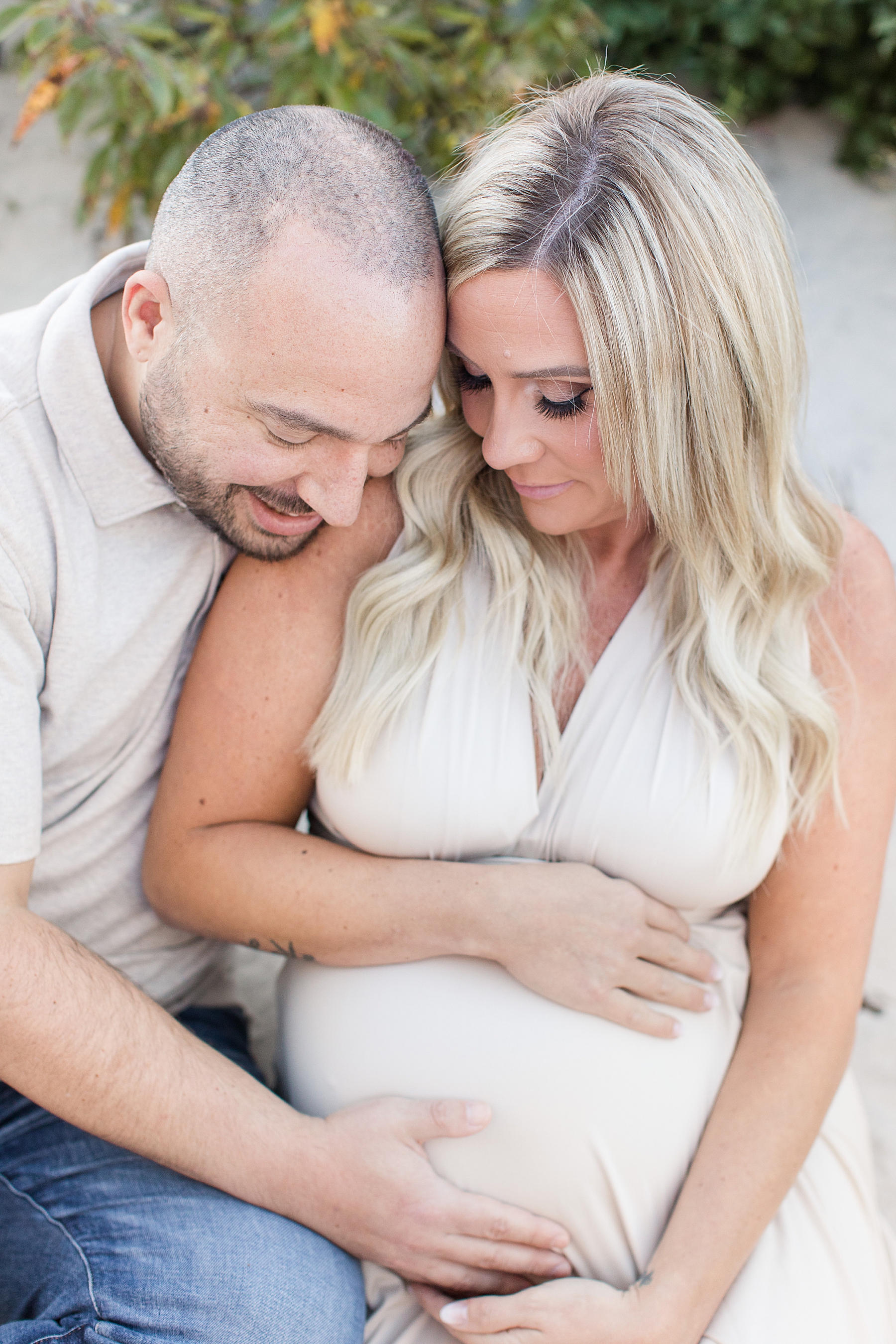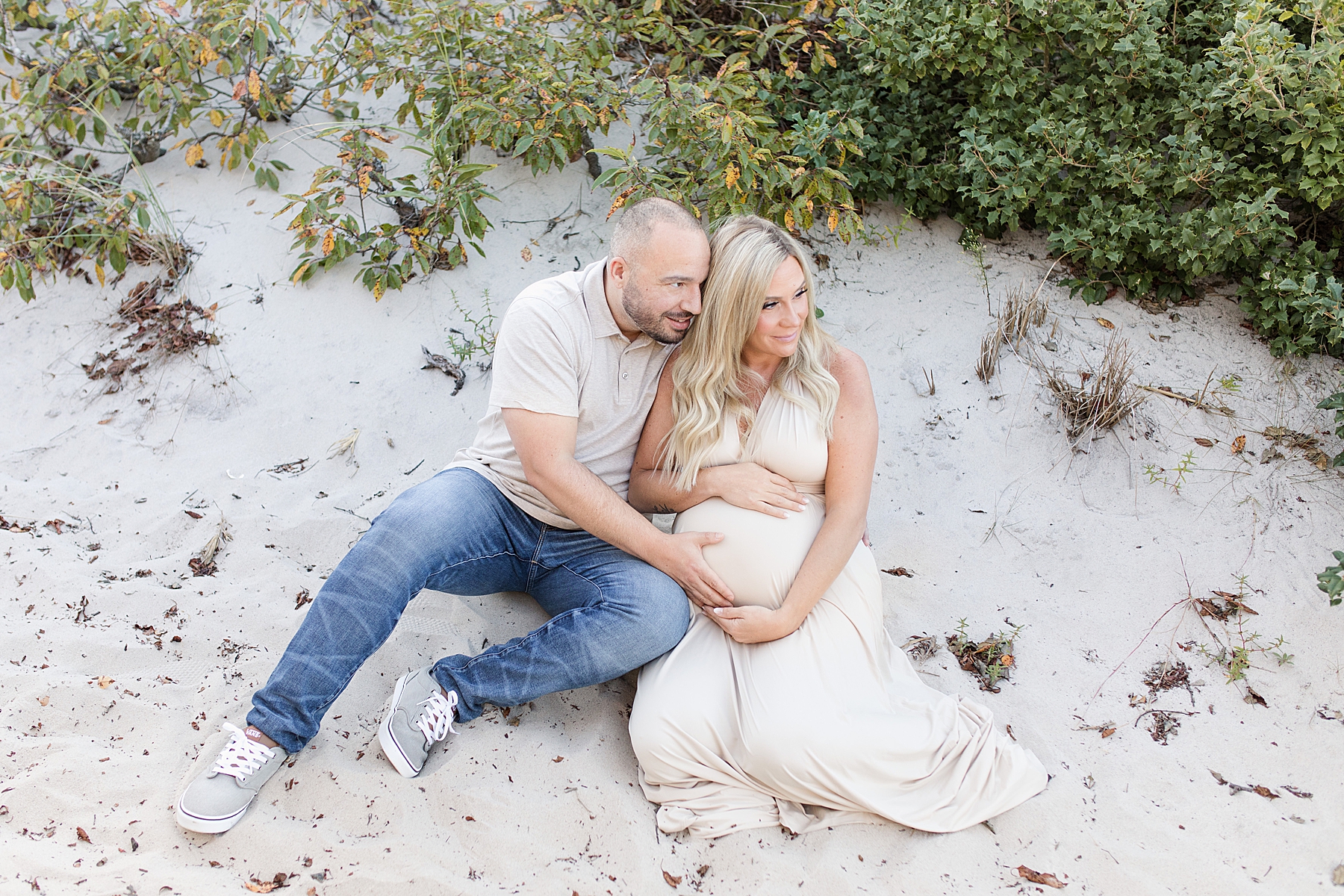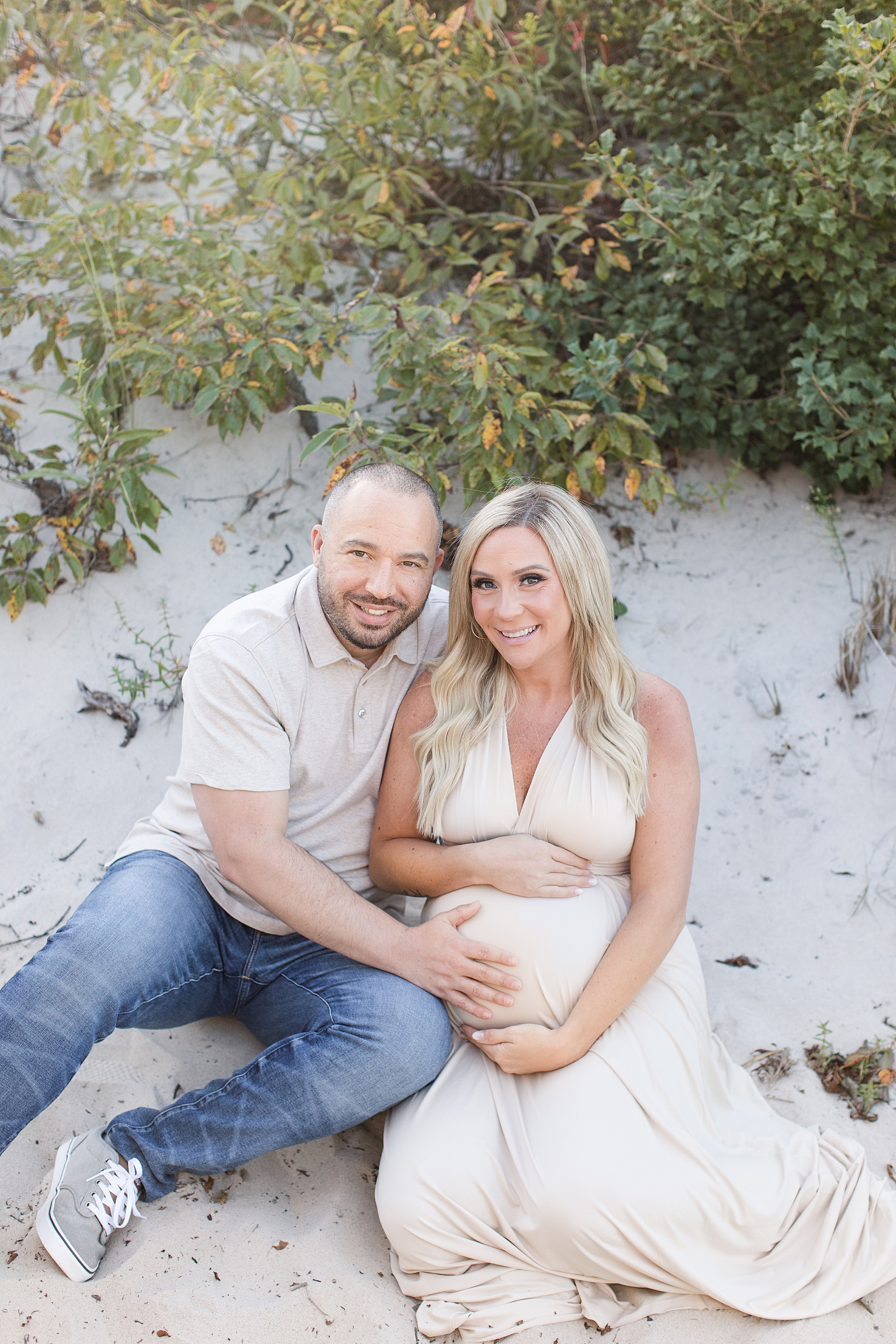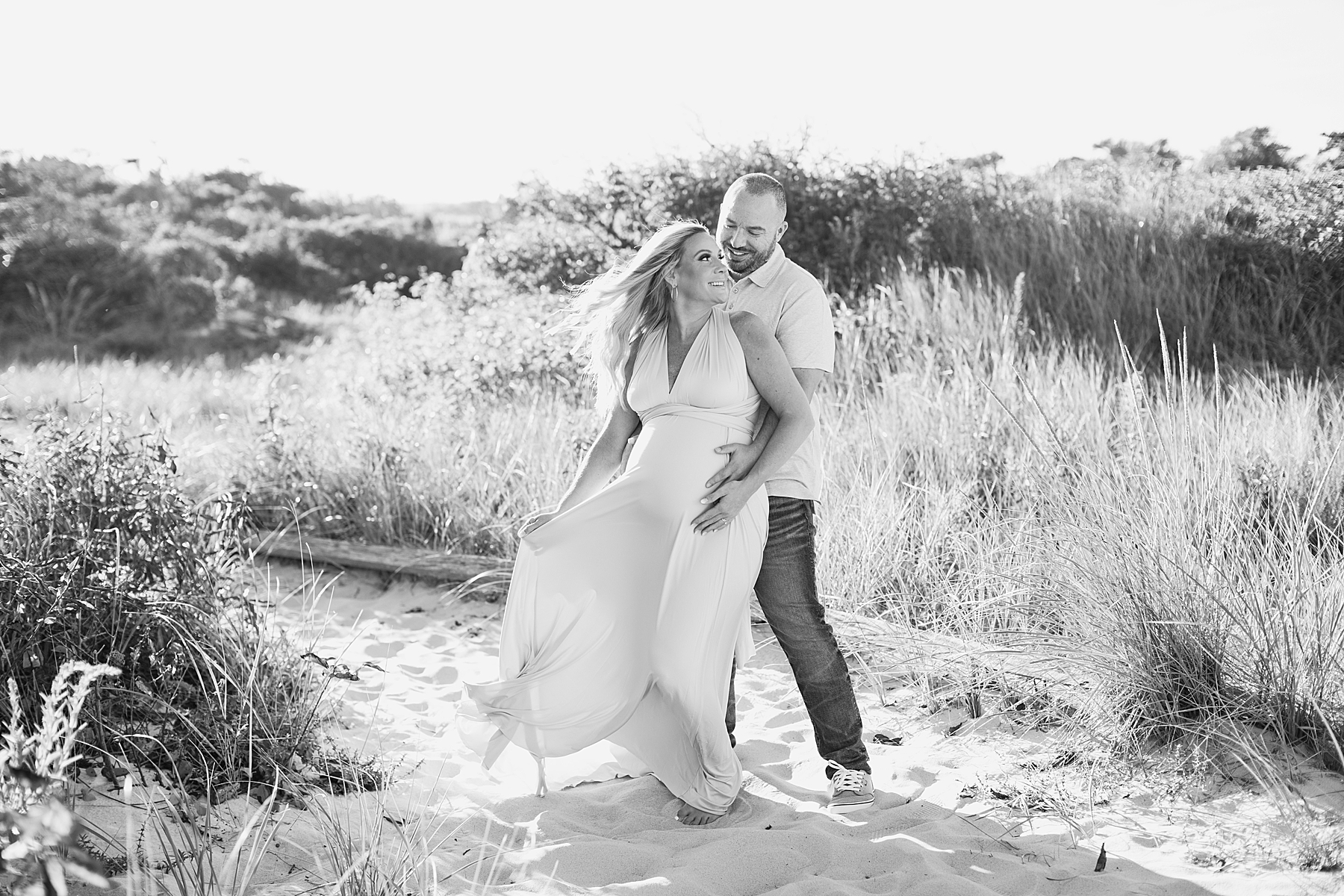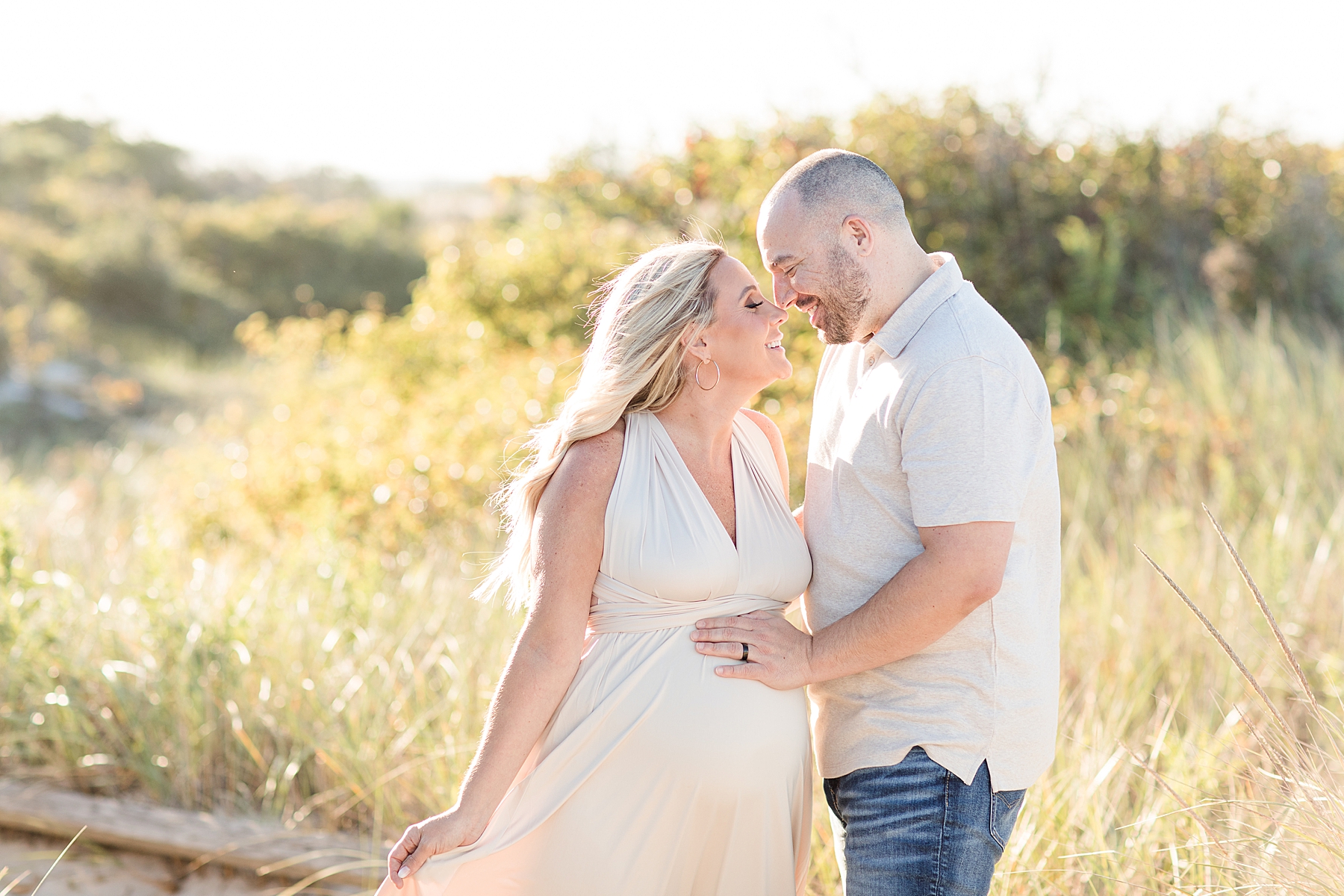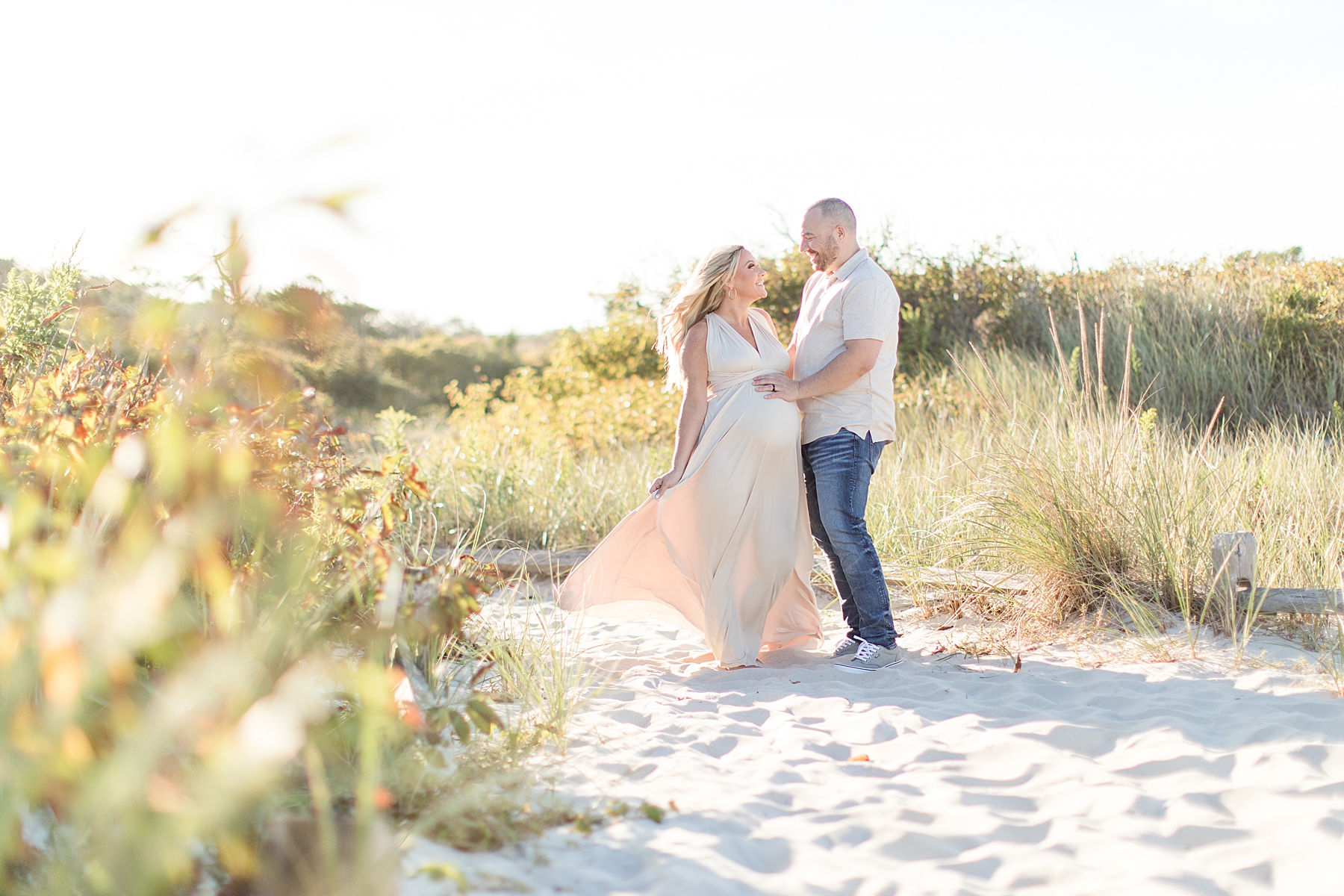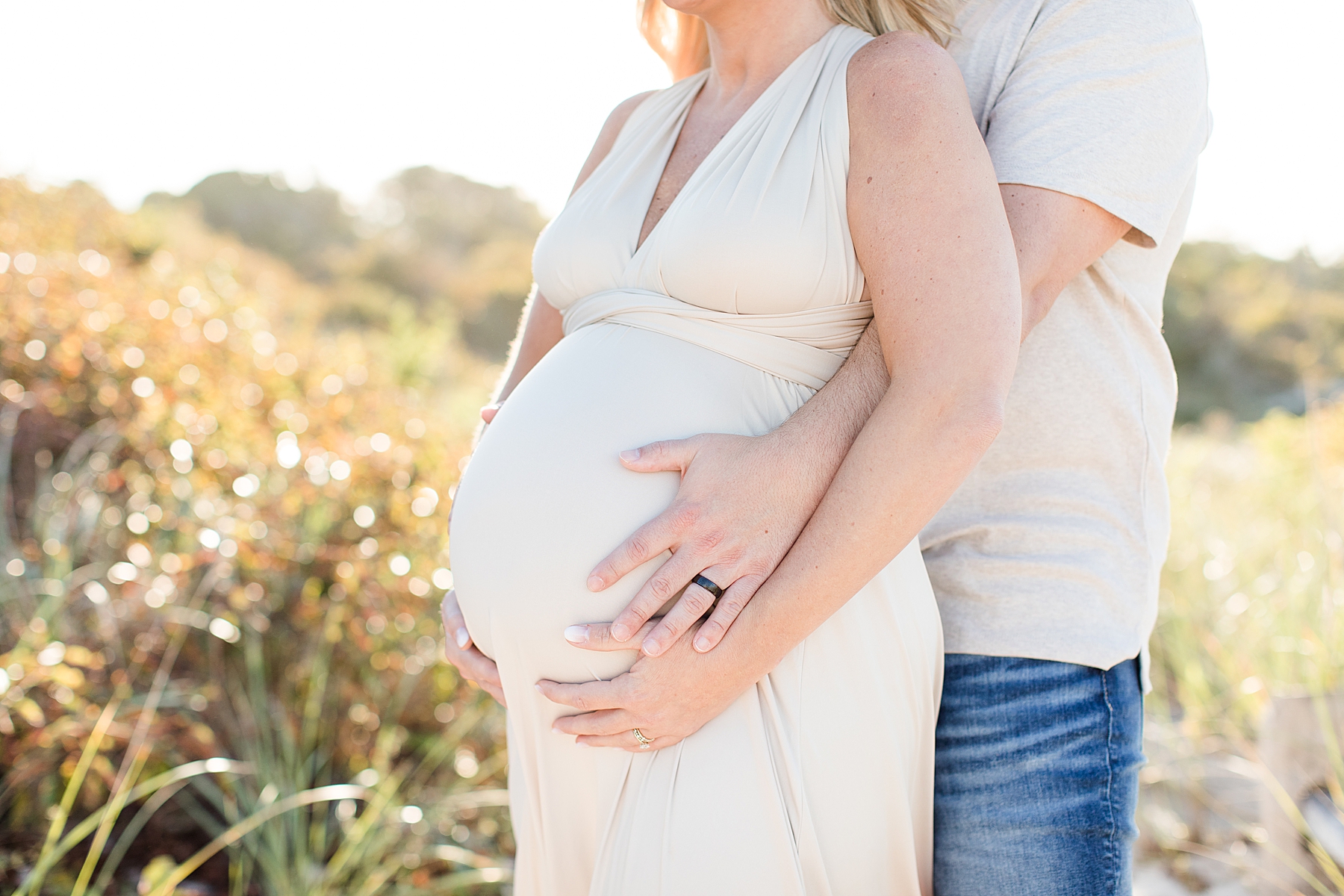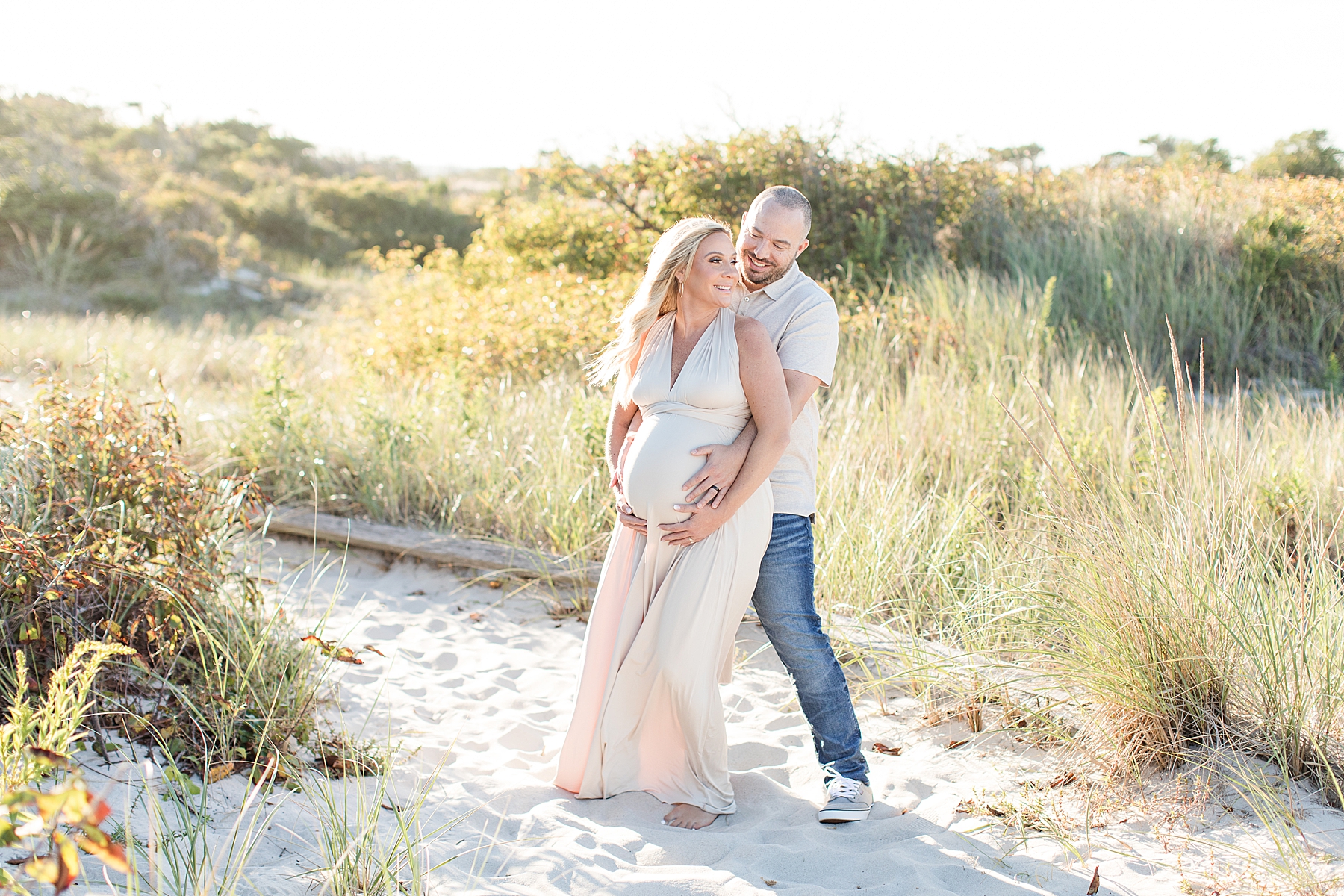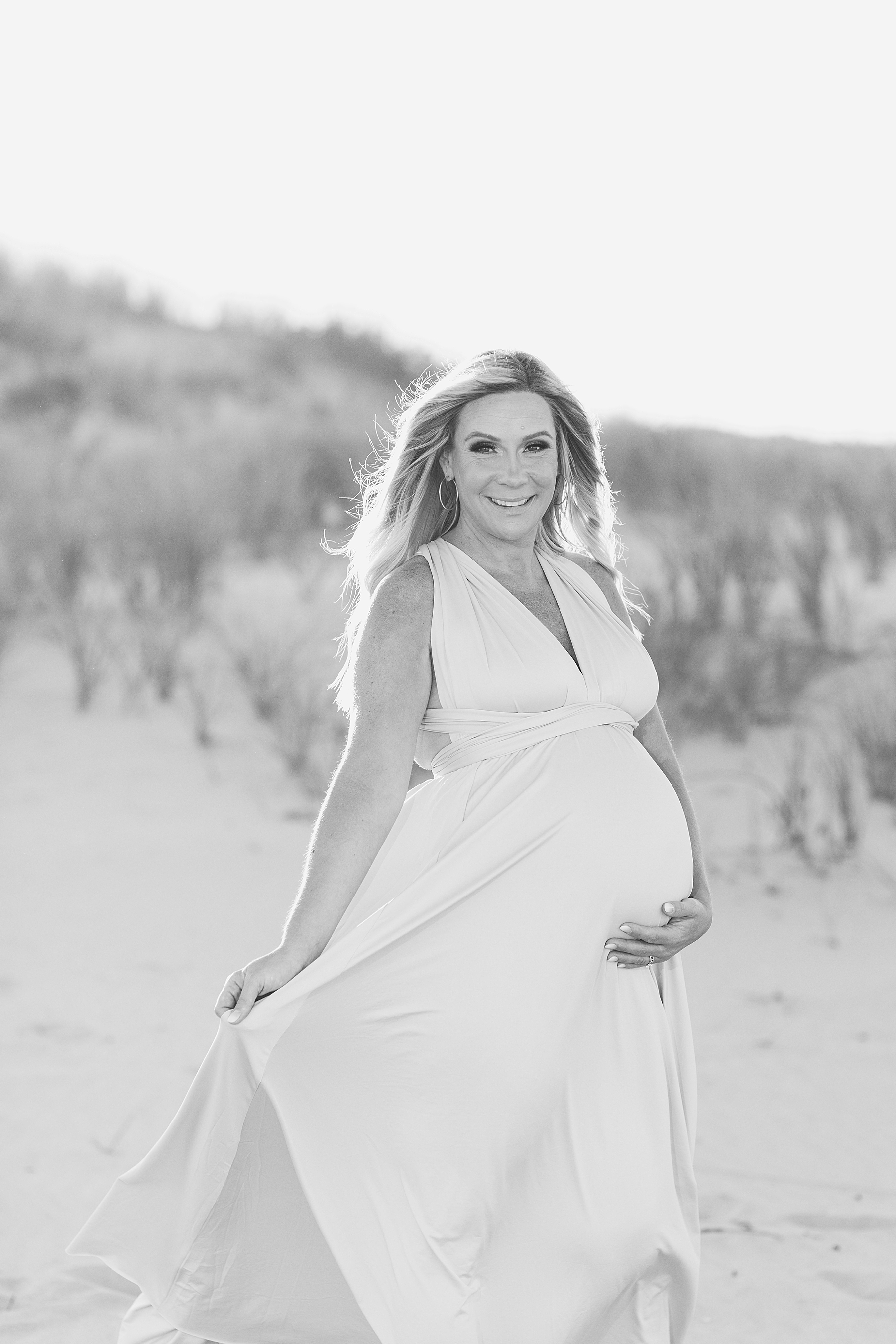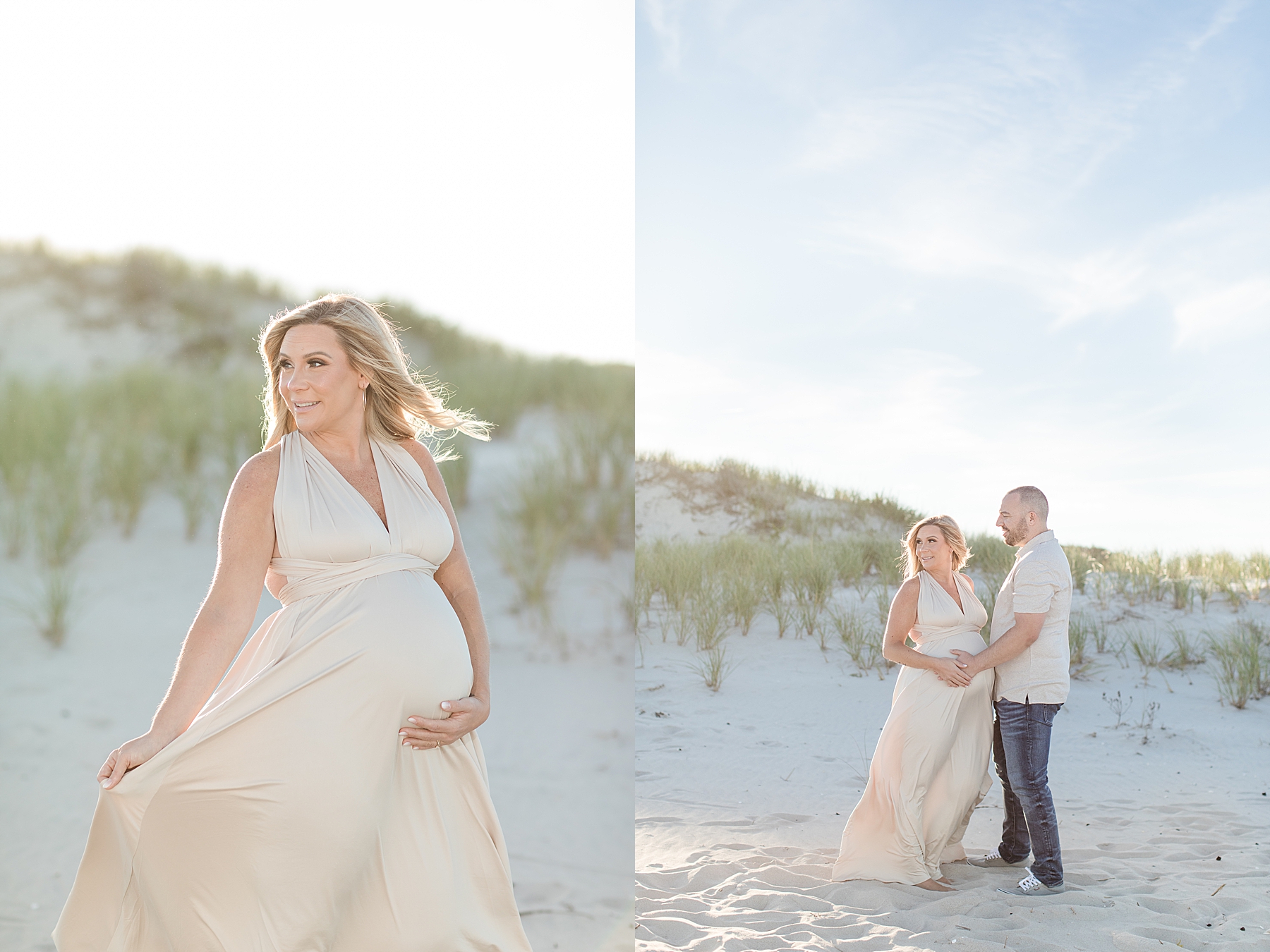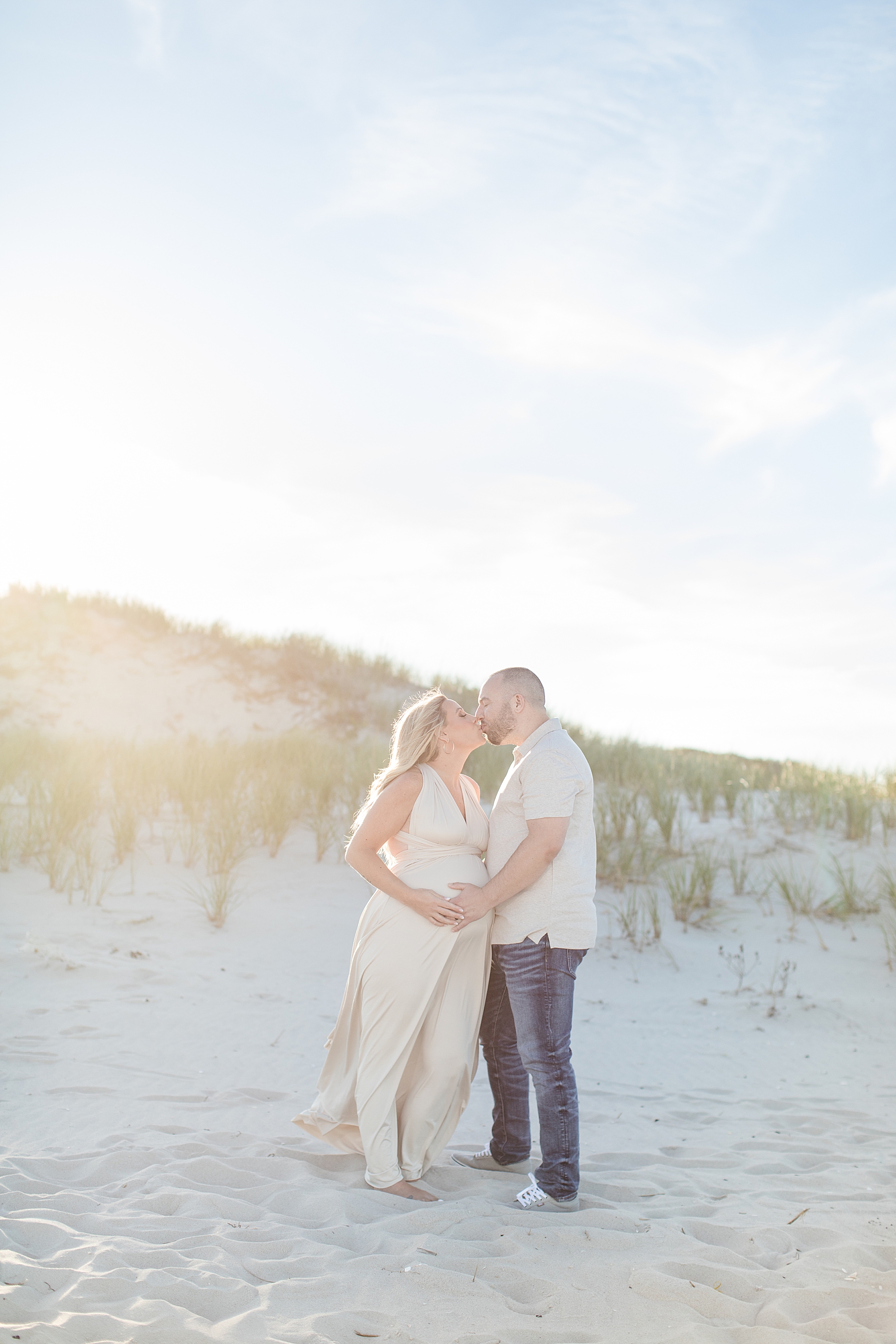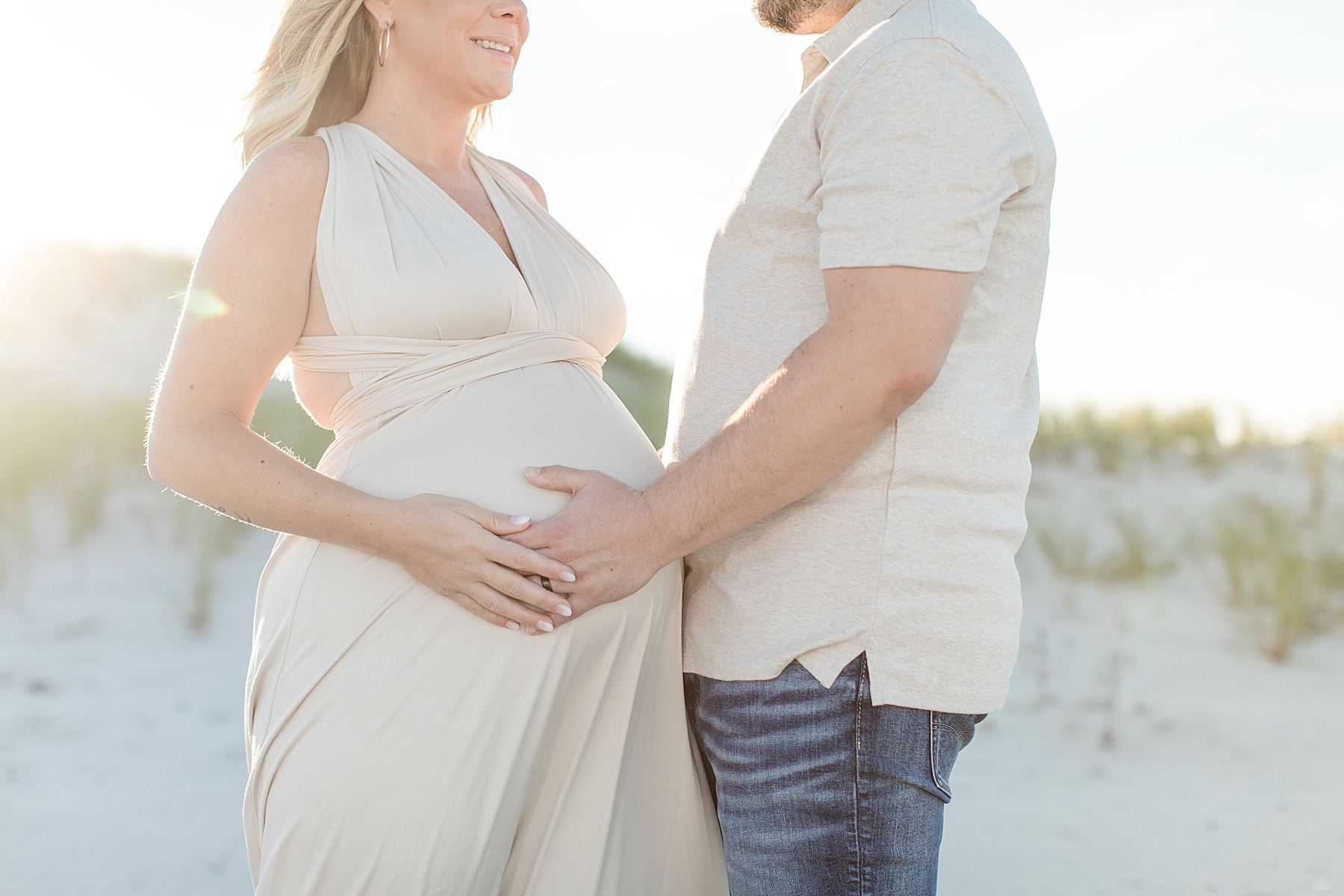 They went with two different outfits for their maternity session – one fancier and one more relaxed. Nikki's first look was a beautiful beige-colored floor-length dress. She looked stunning!! Nikki kept her hair down over her shoulders and added slight beachy waves to give it some texture. Mike wore a matching beige polo shirt with denim jeans and gray shoes. They looked amazing! These neutral tones went exceptionally well with the beach-y hues around them.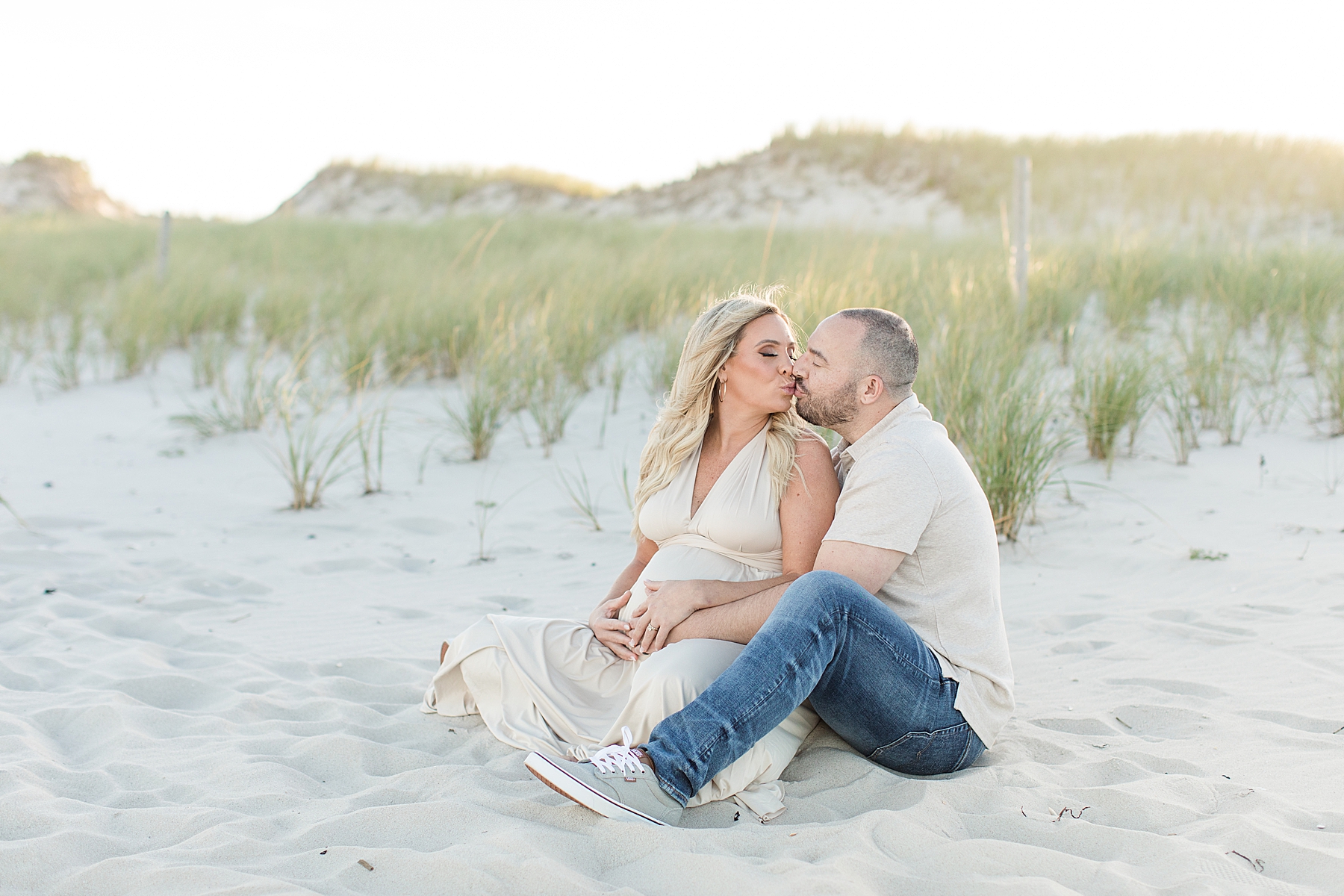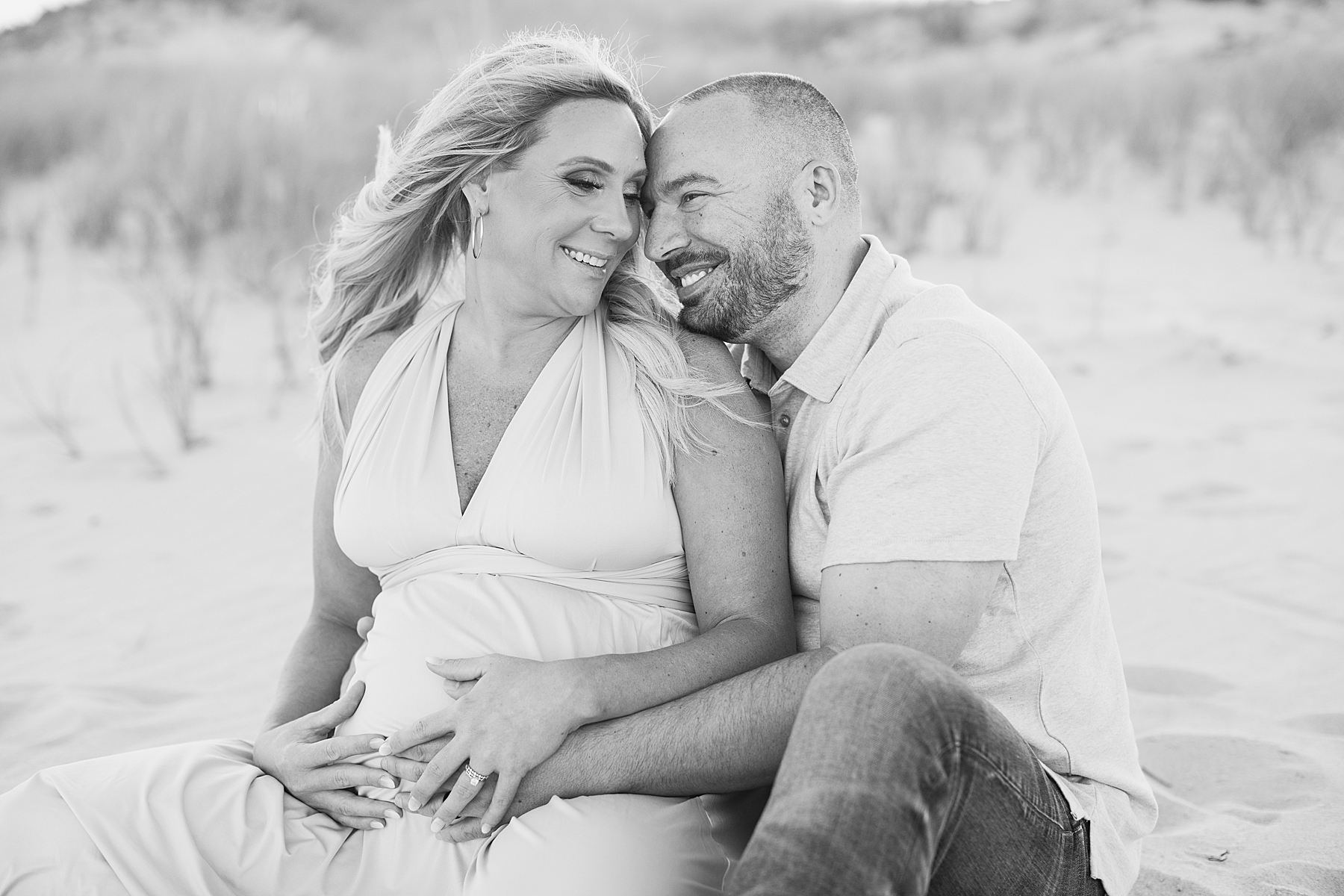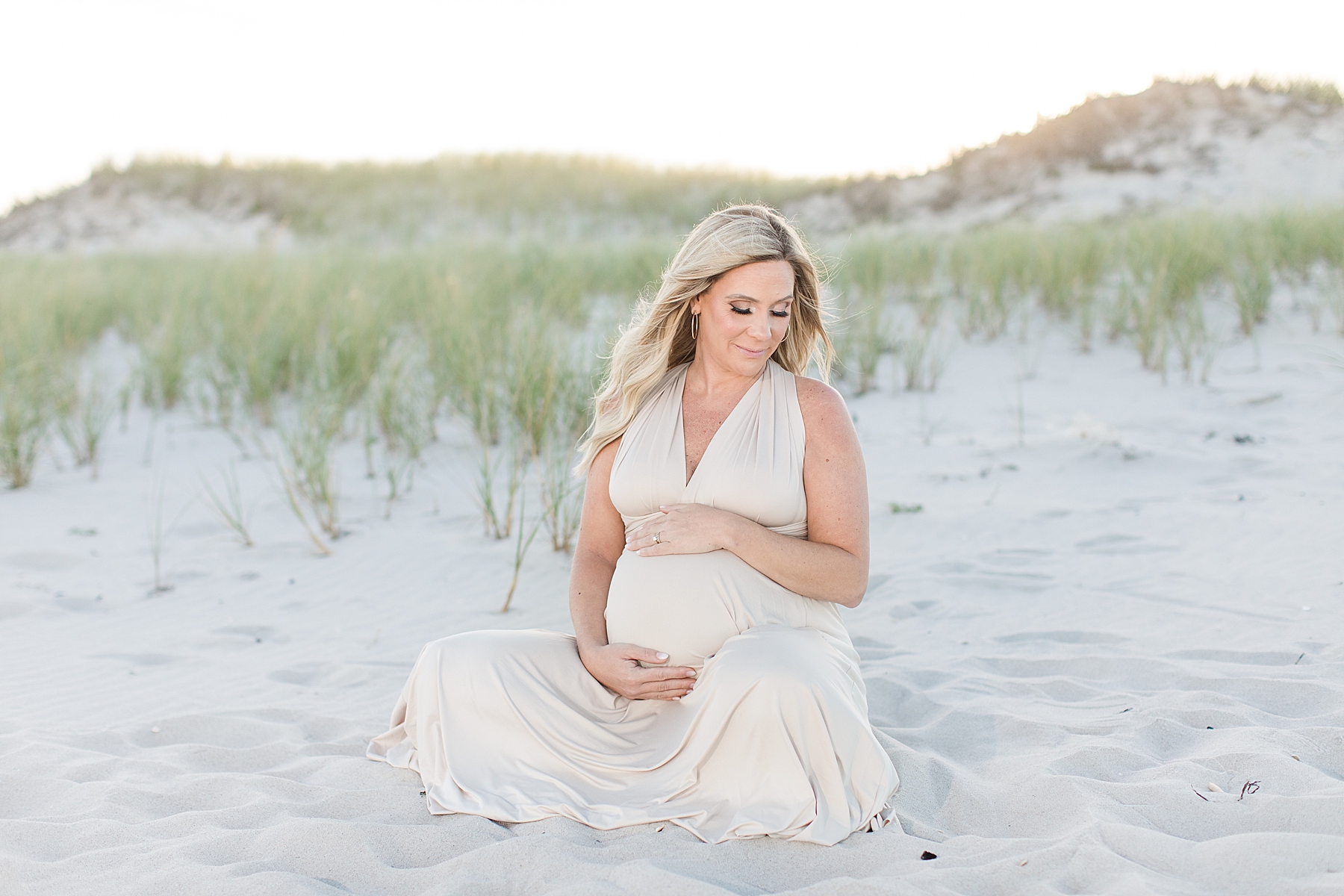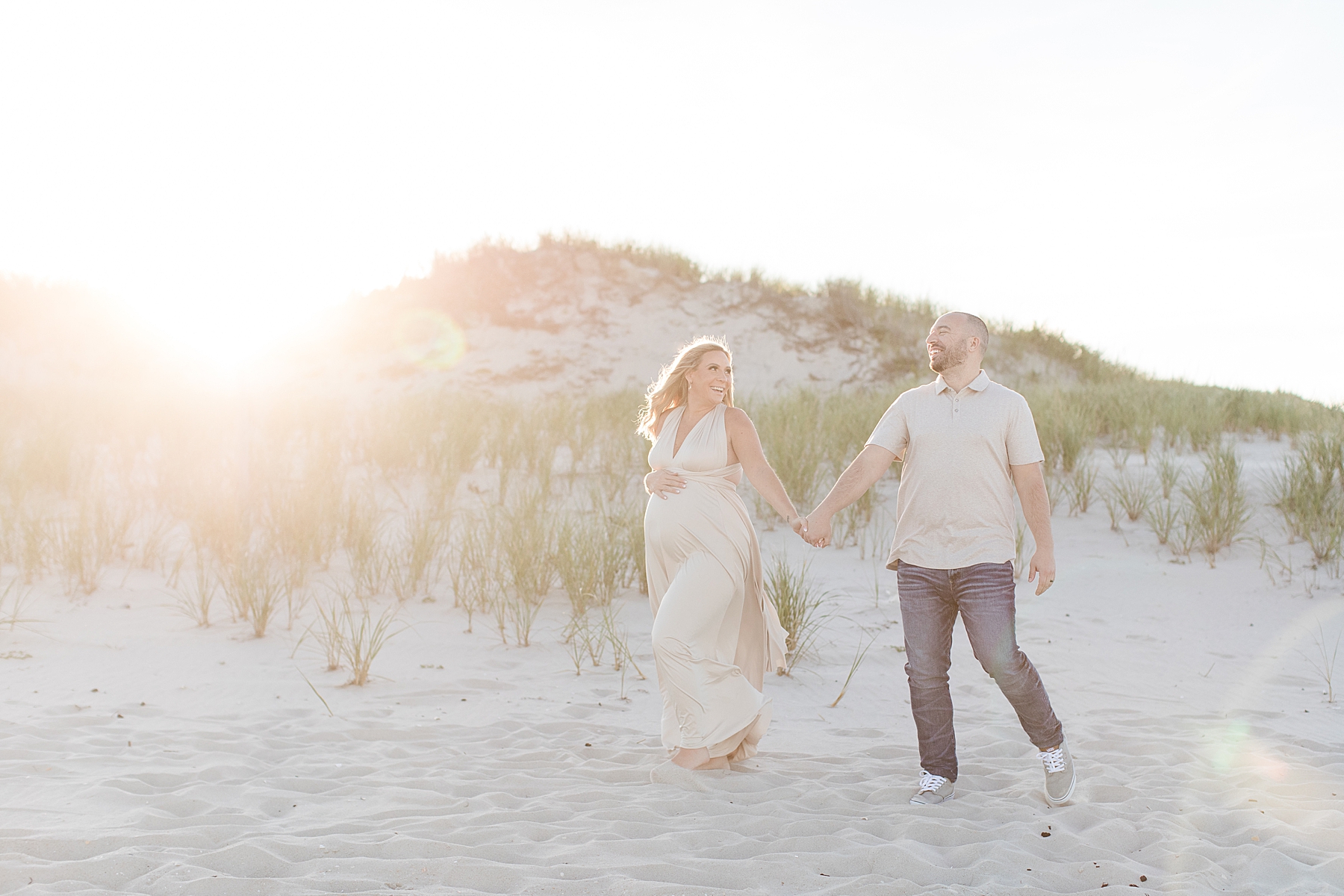 We started by the grassy dunes and captured a few very romantic photographs of the two of them. Nikki and Mike put their second outfits on for a few more "relaxed" portraits. Nikki wore a white crop top with a white-colored cardigan over her shoulders and ripped jeans that she kept unbuttoned to show off her baby bump. Mike had on dark jeans and a white T-shirt. The wind on the beach blew the cardigan ever so slightly which added beautiful movement to the images.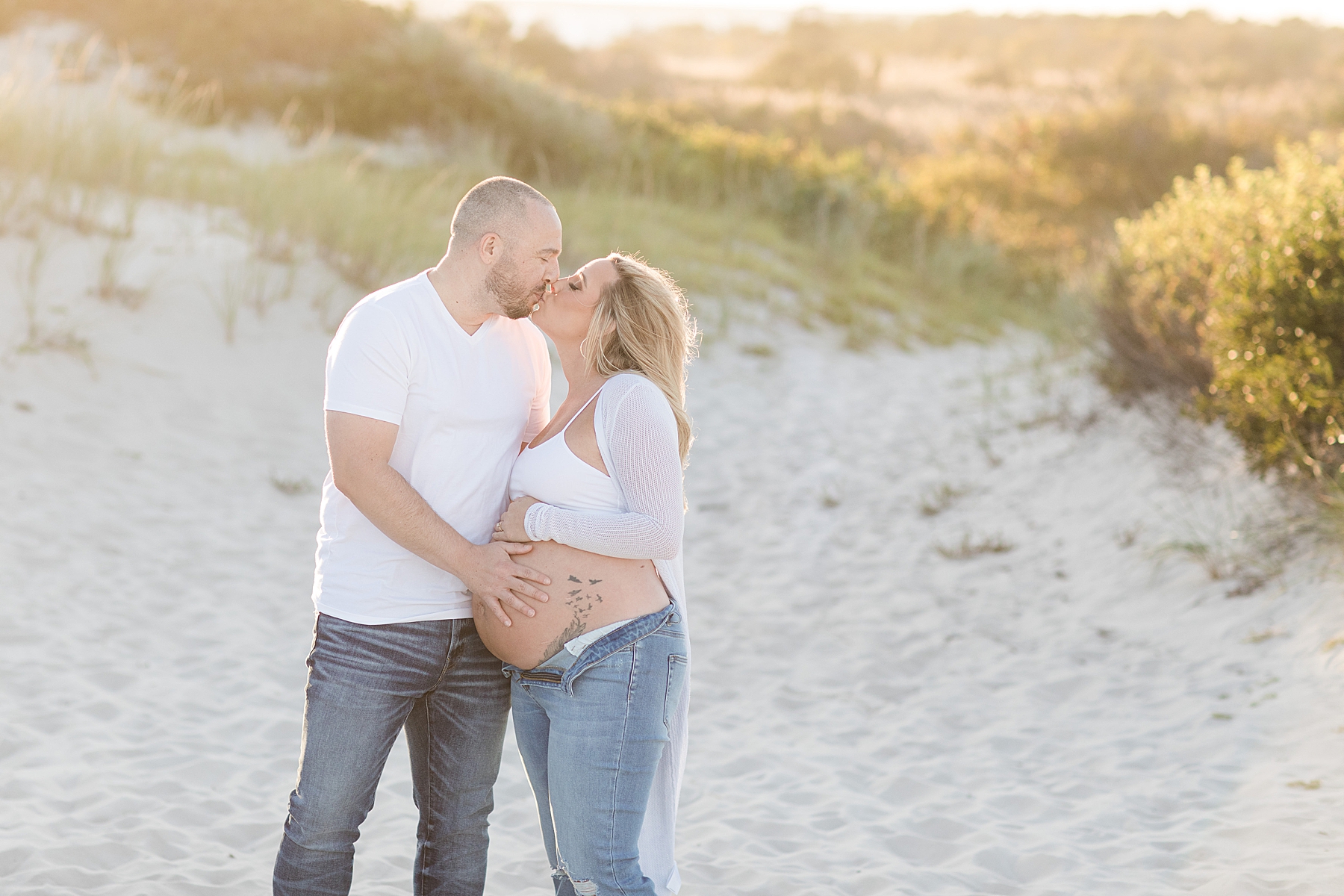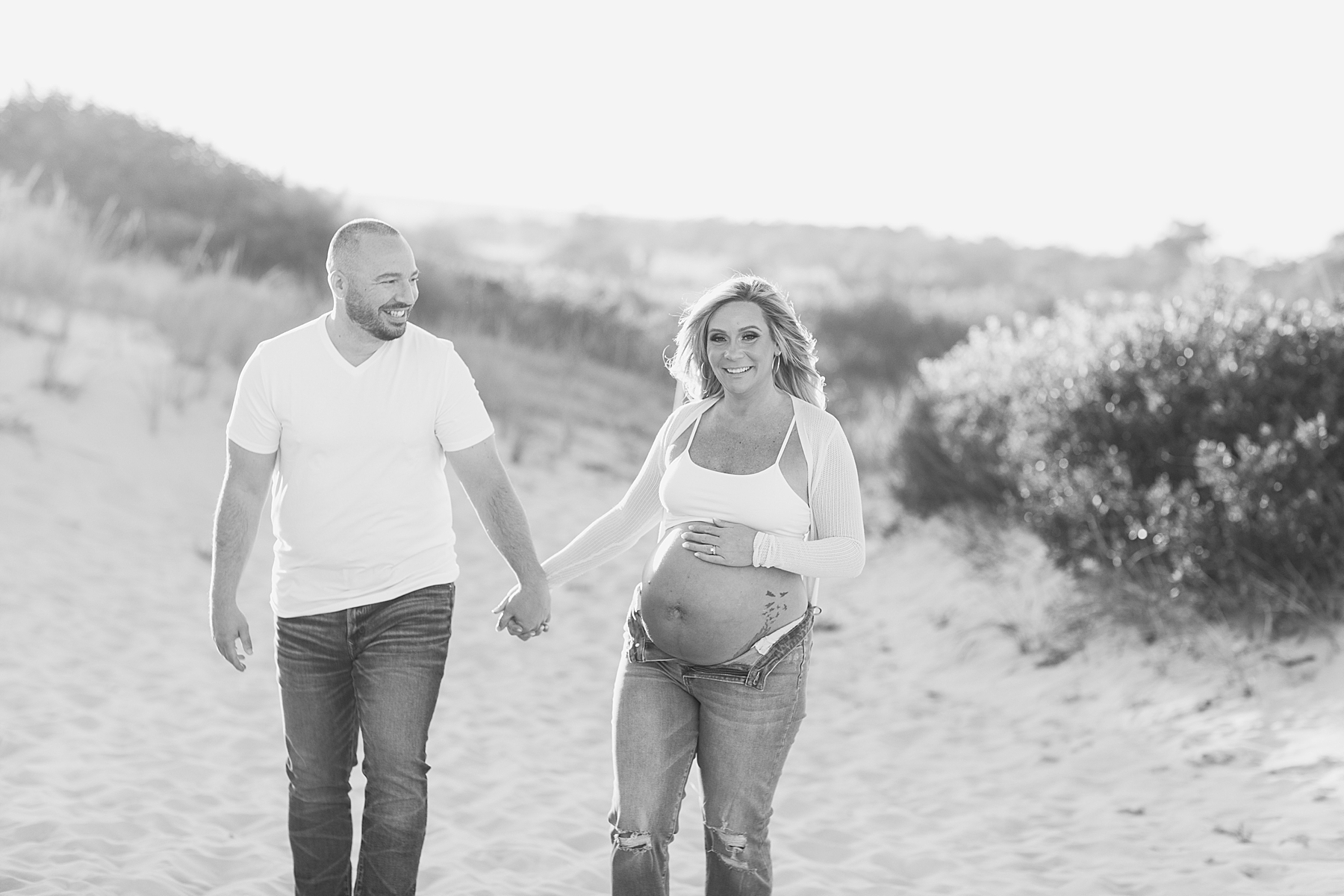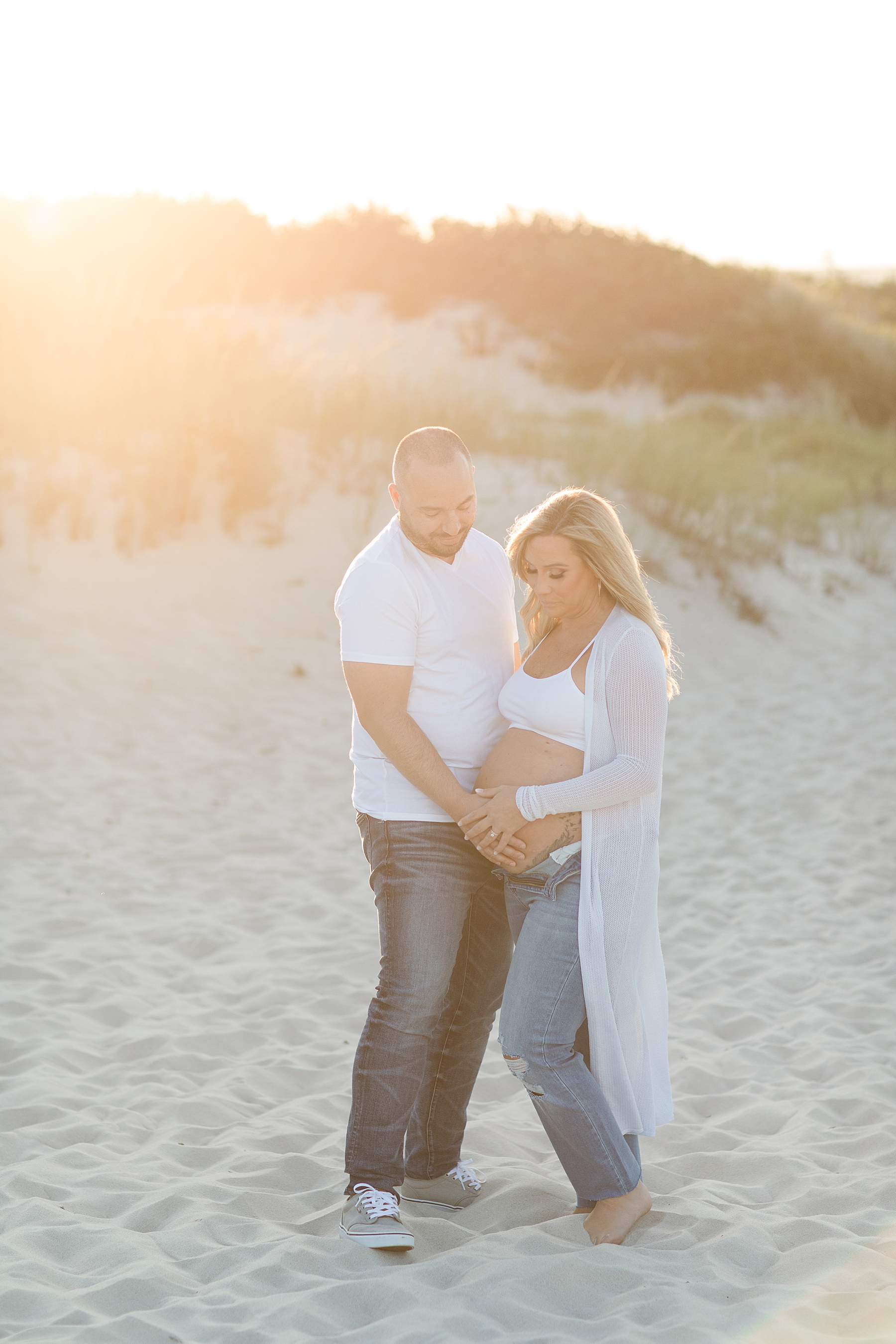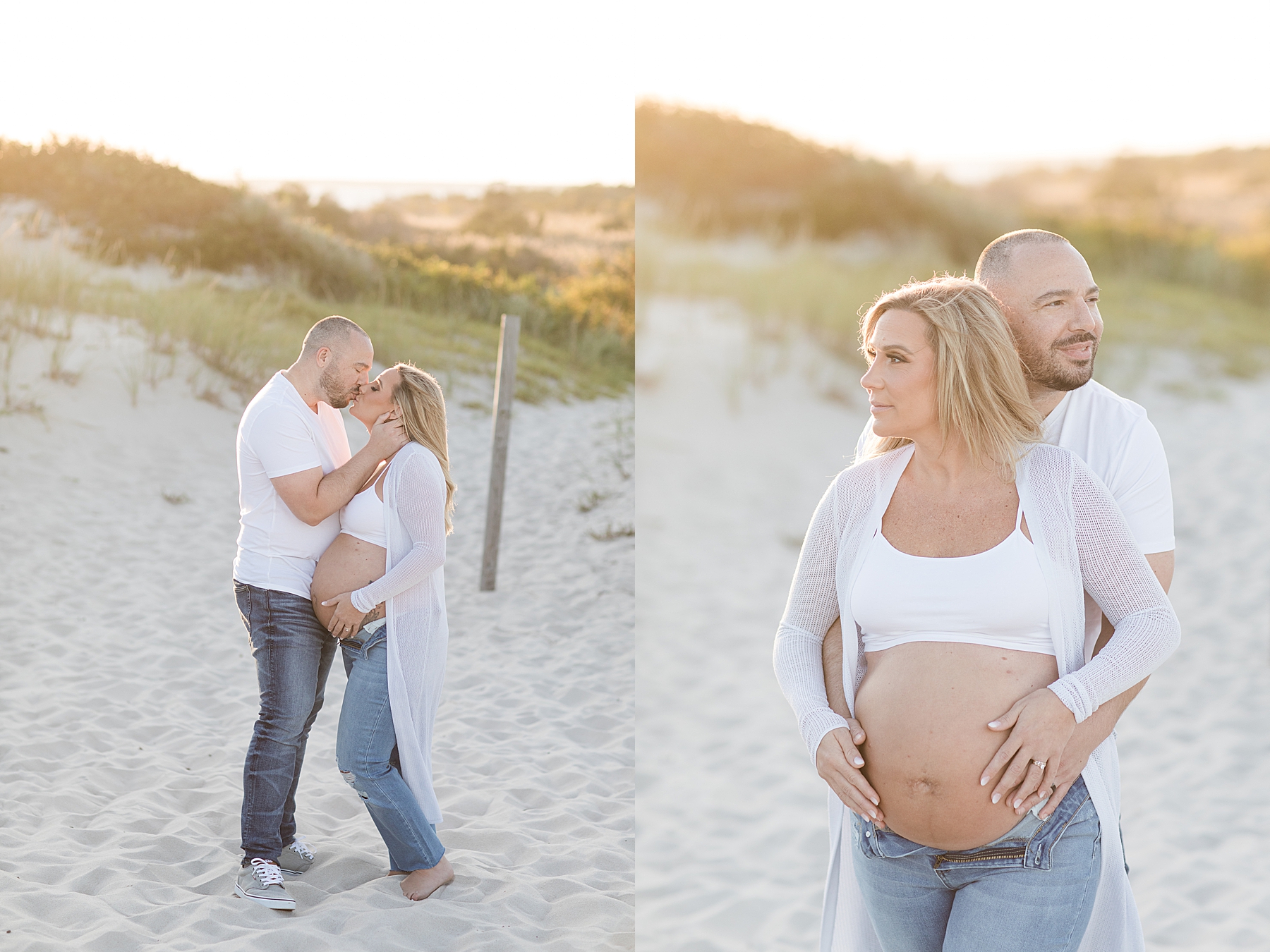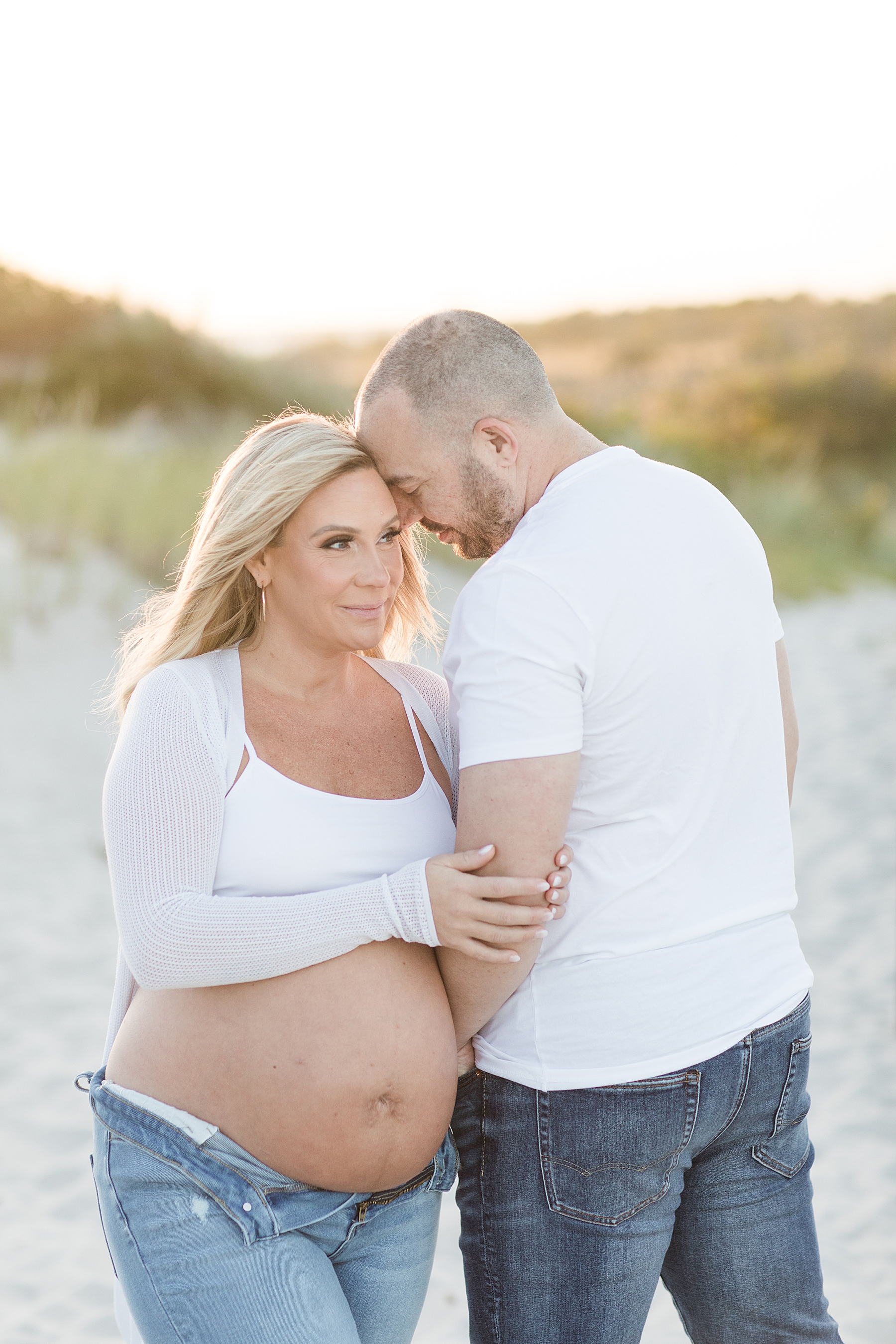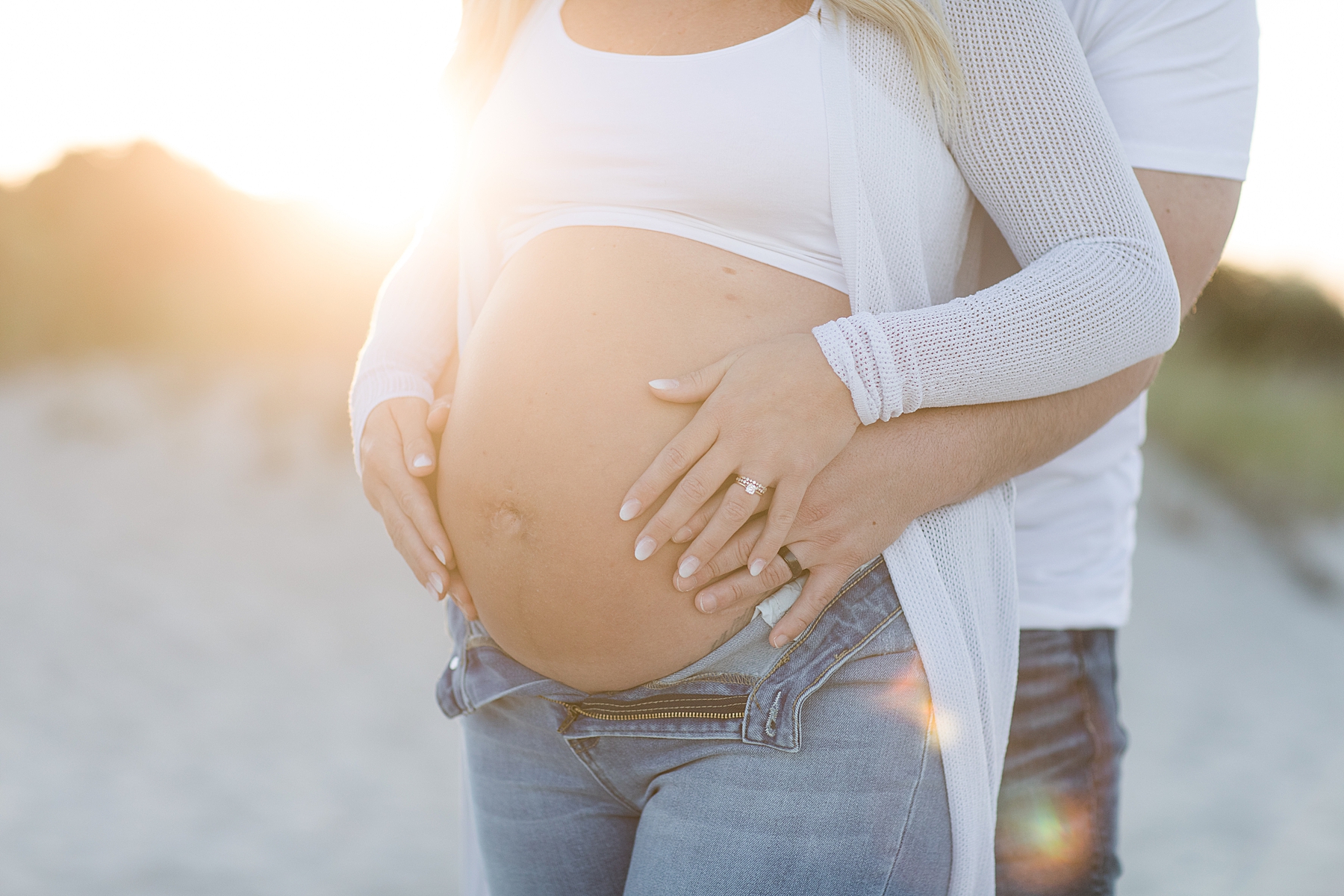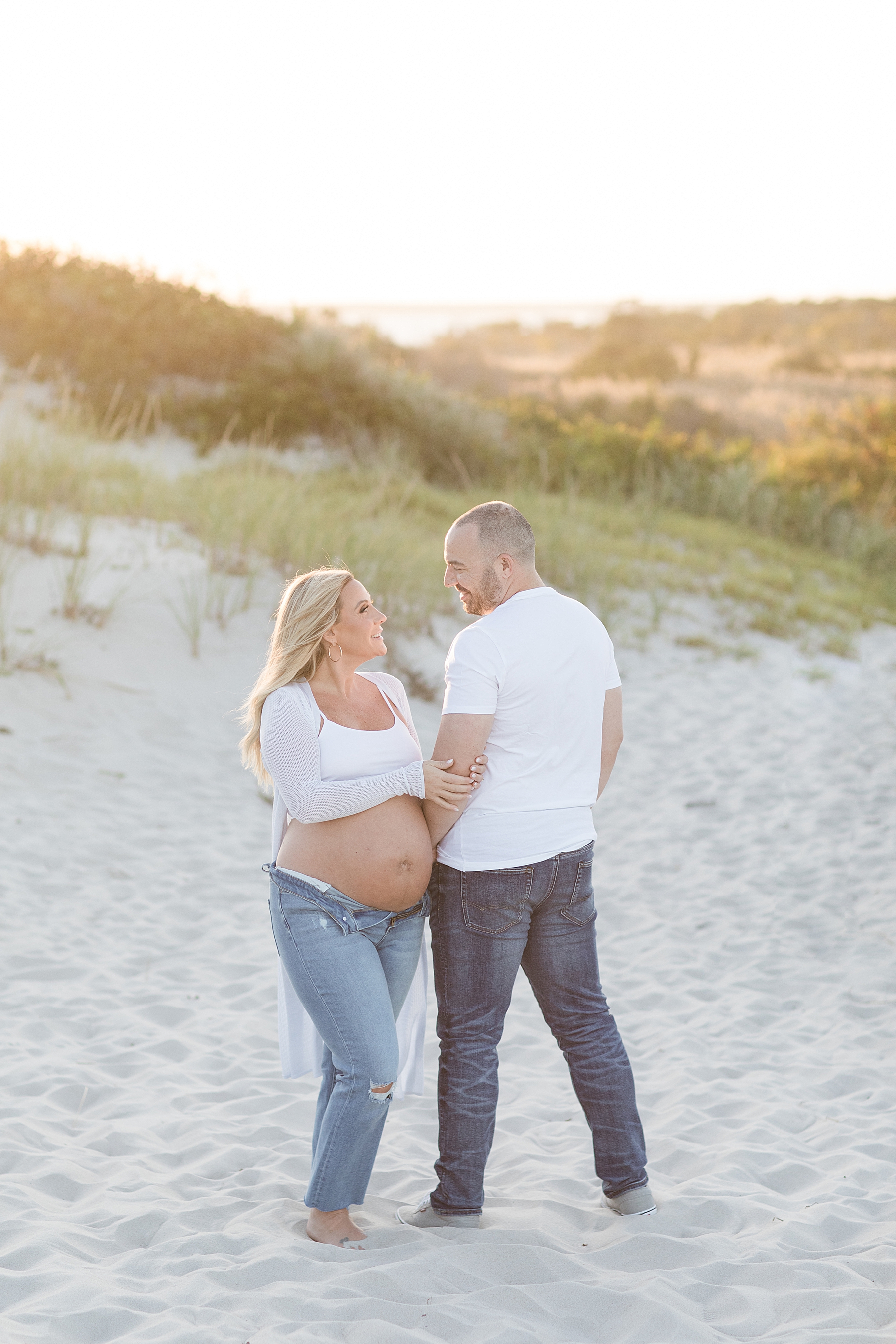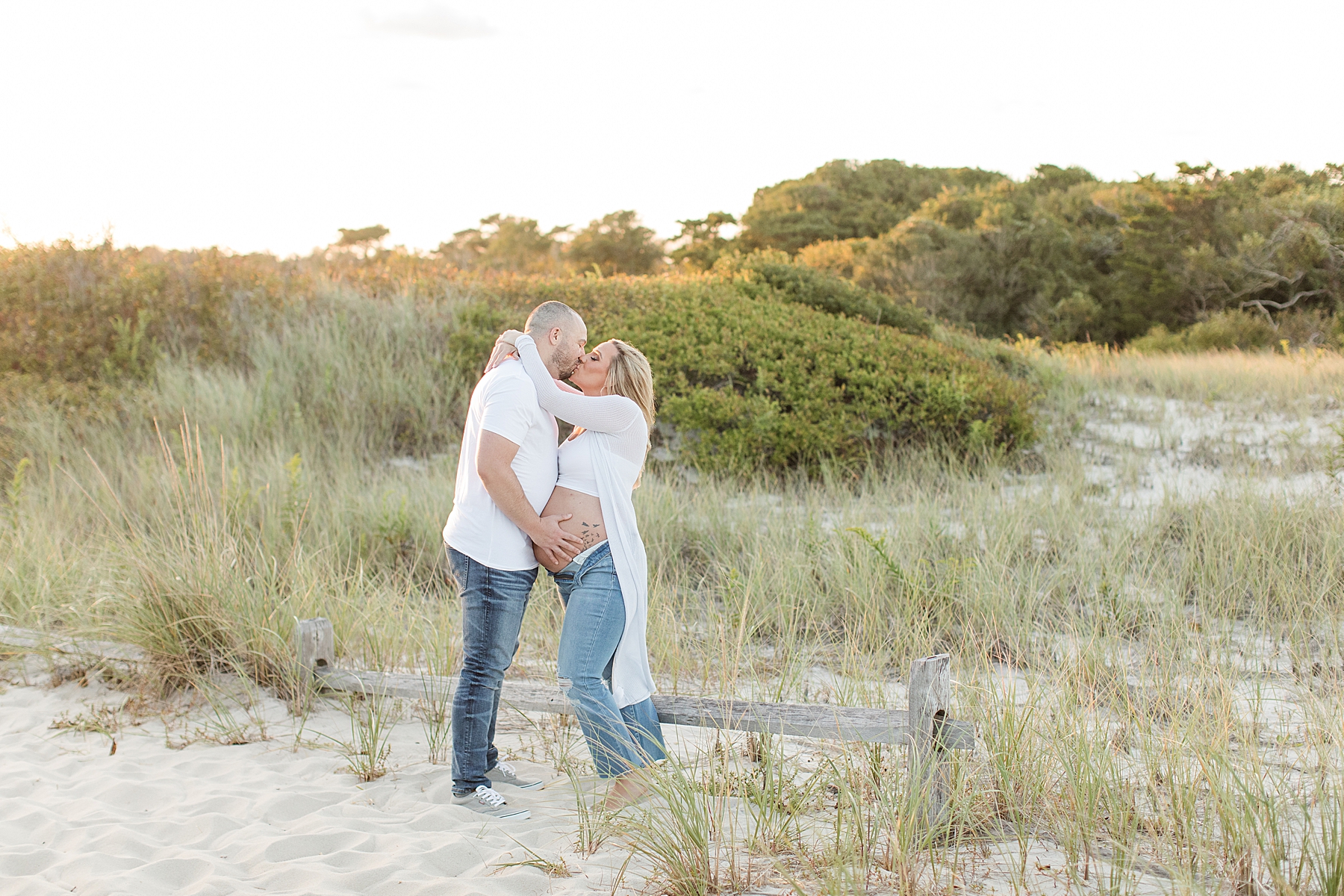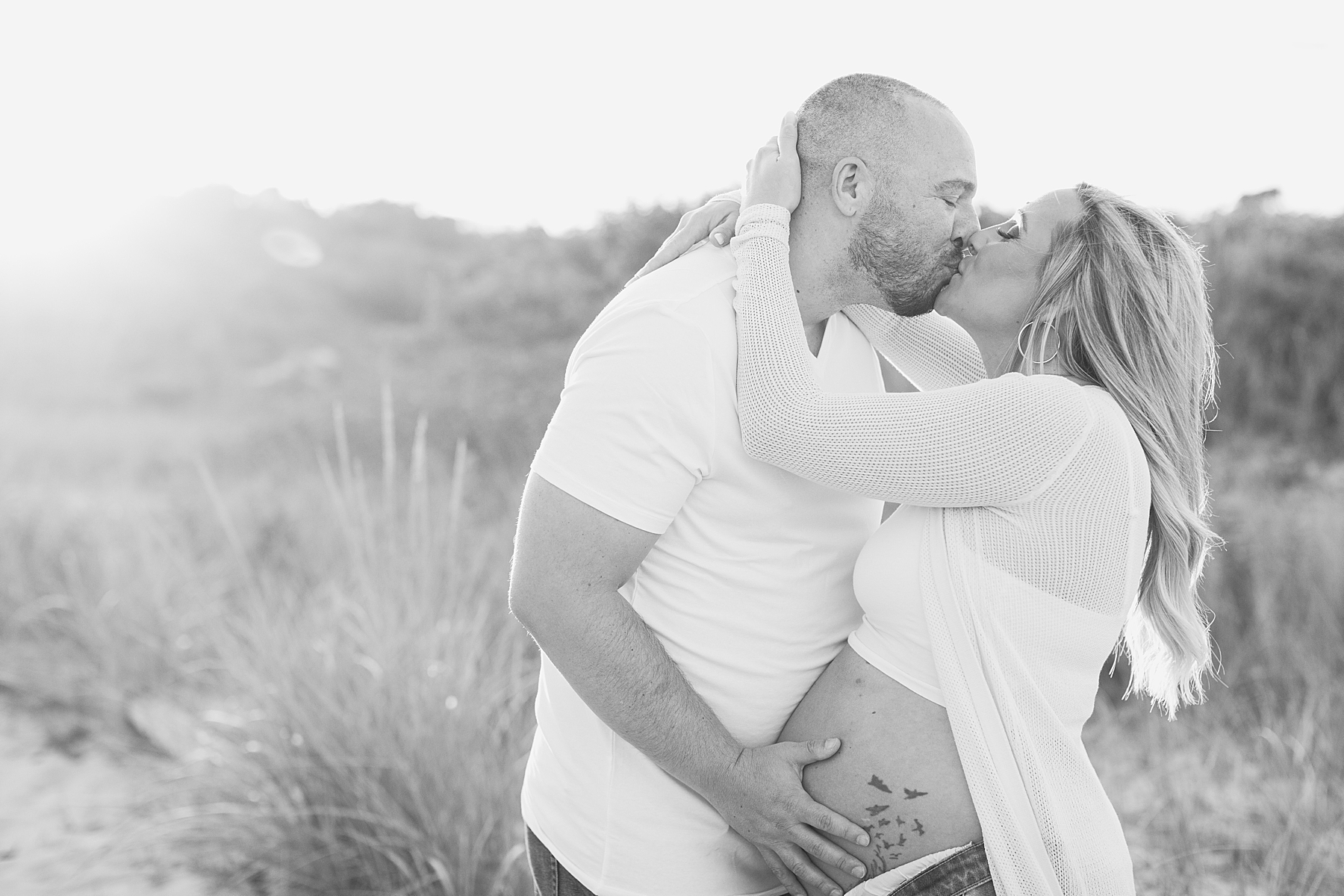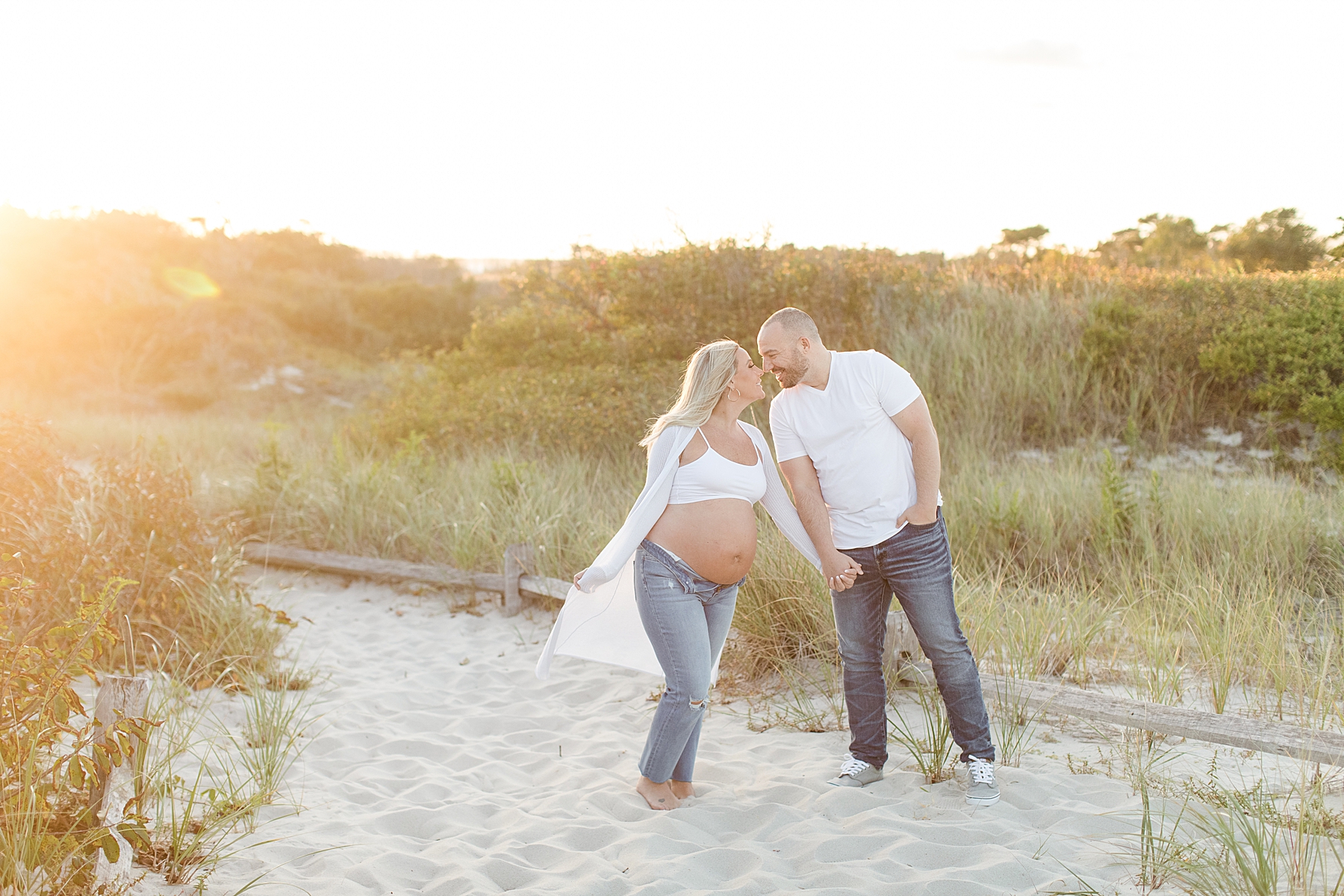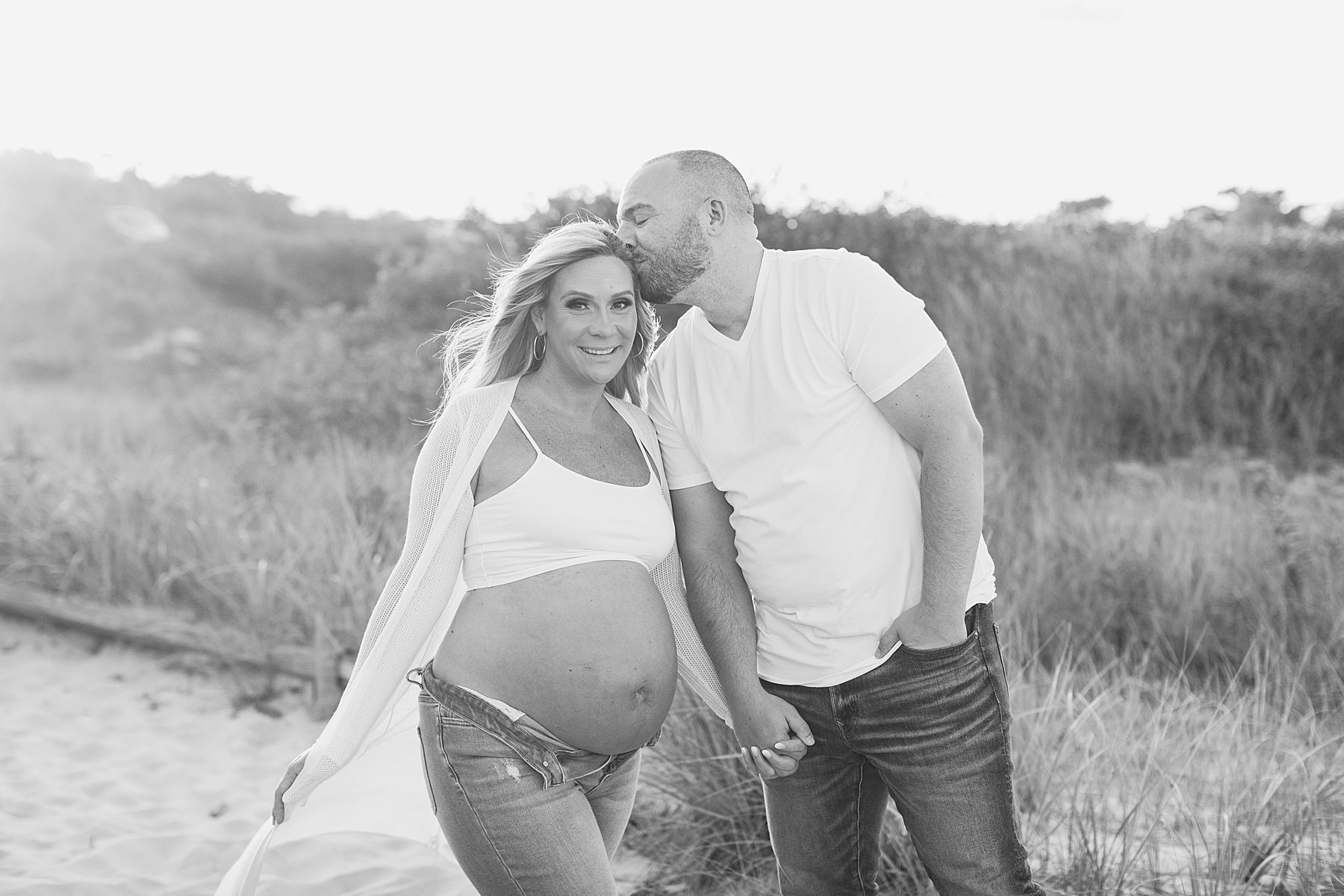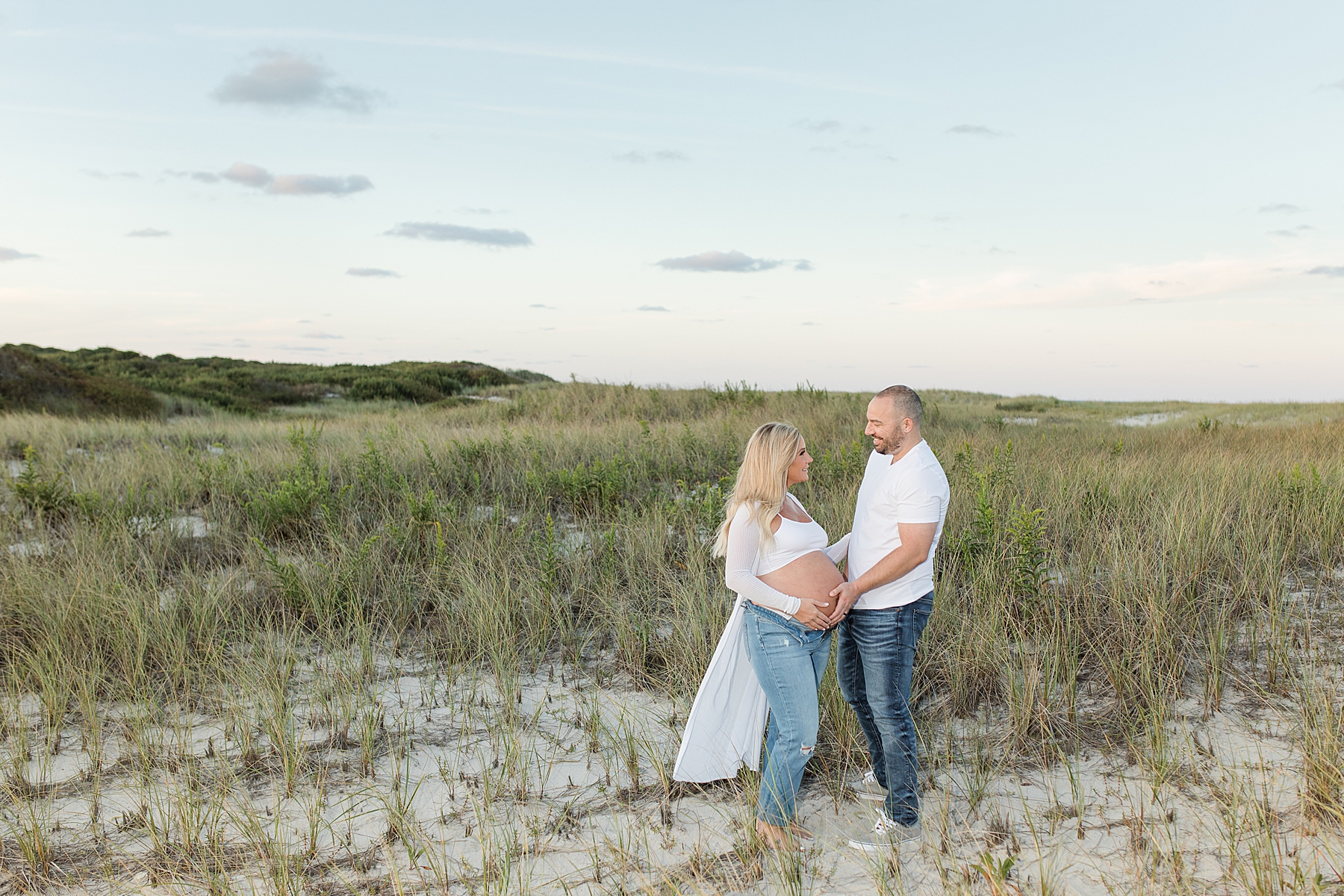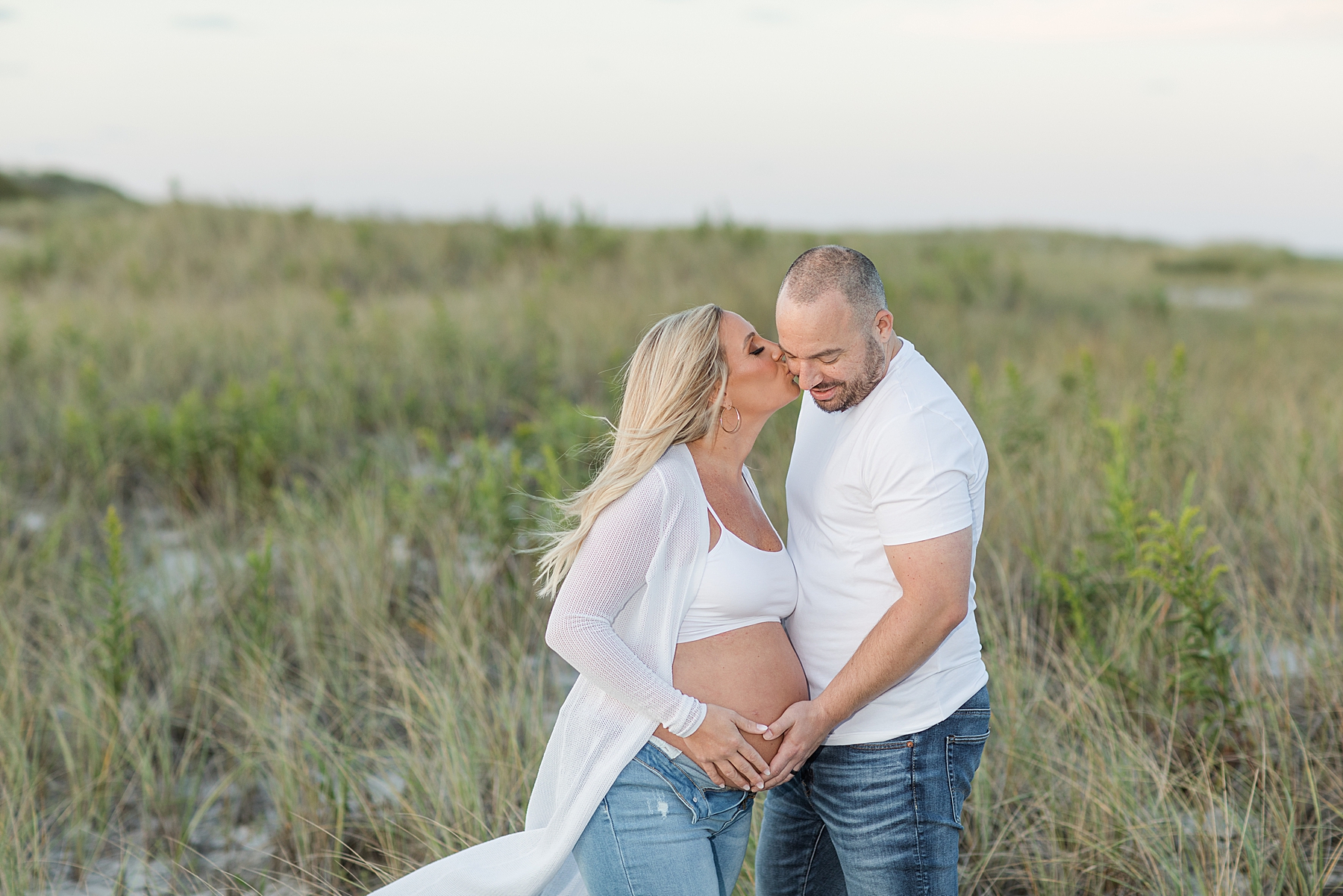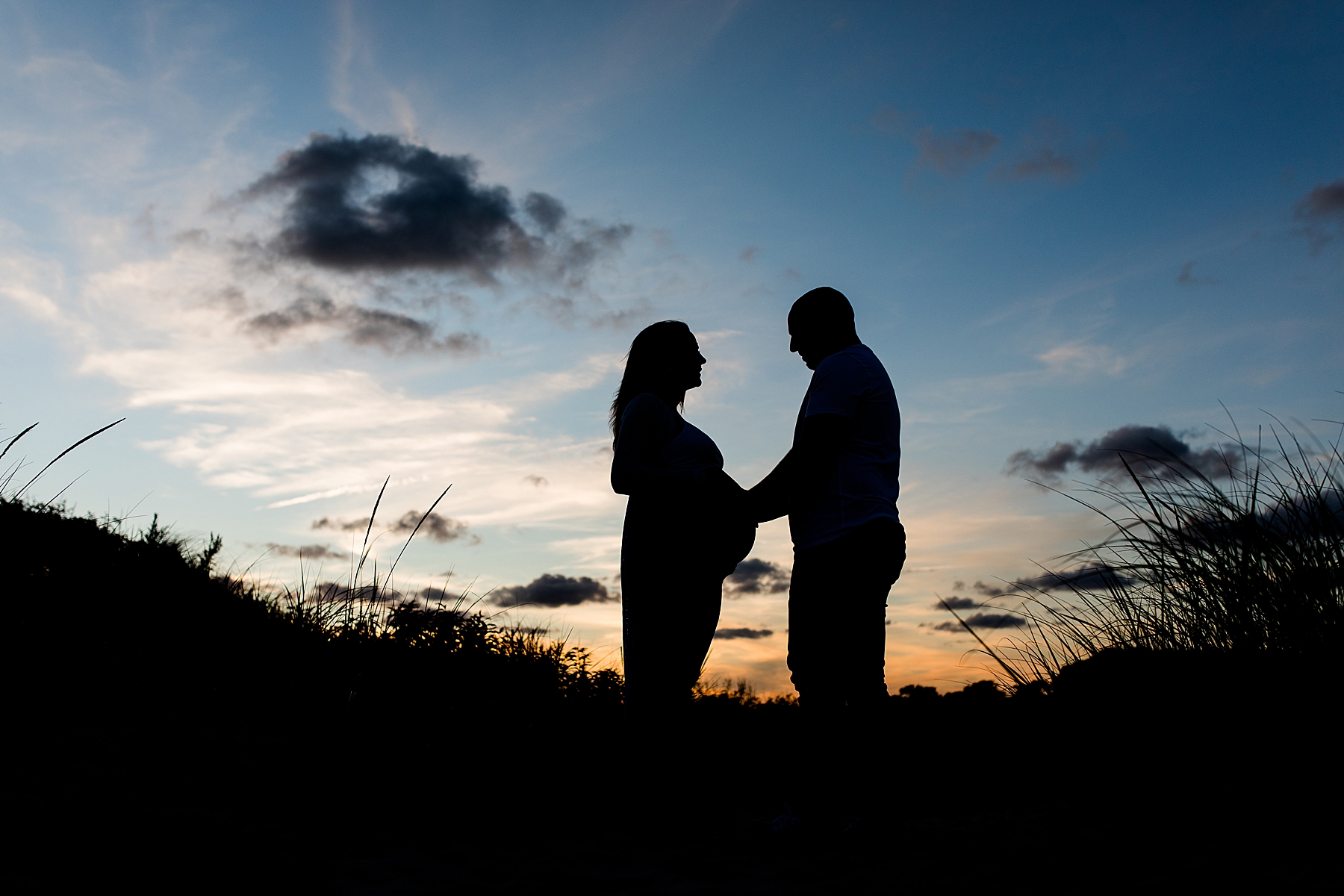 Thank you for choosing Limelight Entertainment to capture this special moment in both of your lives. You two are going to be the best parents ever! Congratulations, you two, and best of luck with the new little one!!