Gushing over these two lovebirds and their beautiful Sea Girt Beach engagement photos! Brittany and Alan chose this location for their engagement session because they love the beach! Brittany shared with us, "Beaches are a symbol of relationships. The waves are sometimes rough, like issues during a relationship, but there will always be calmness that washes over."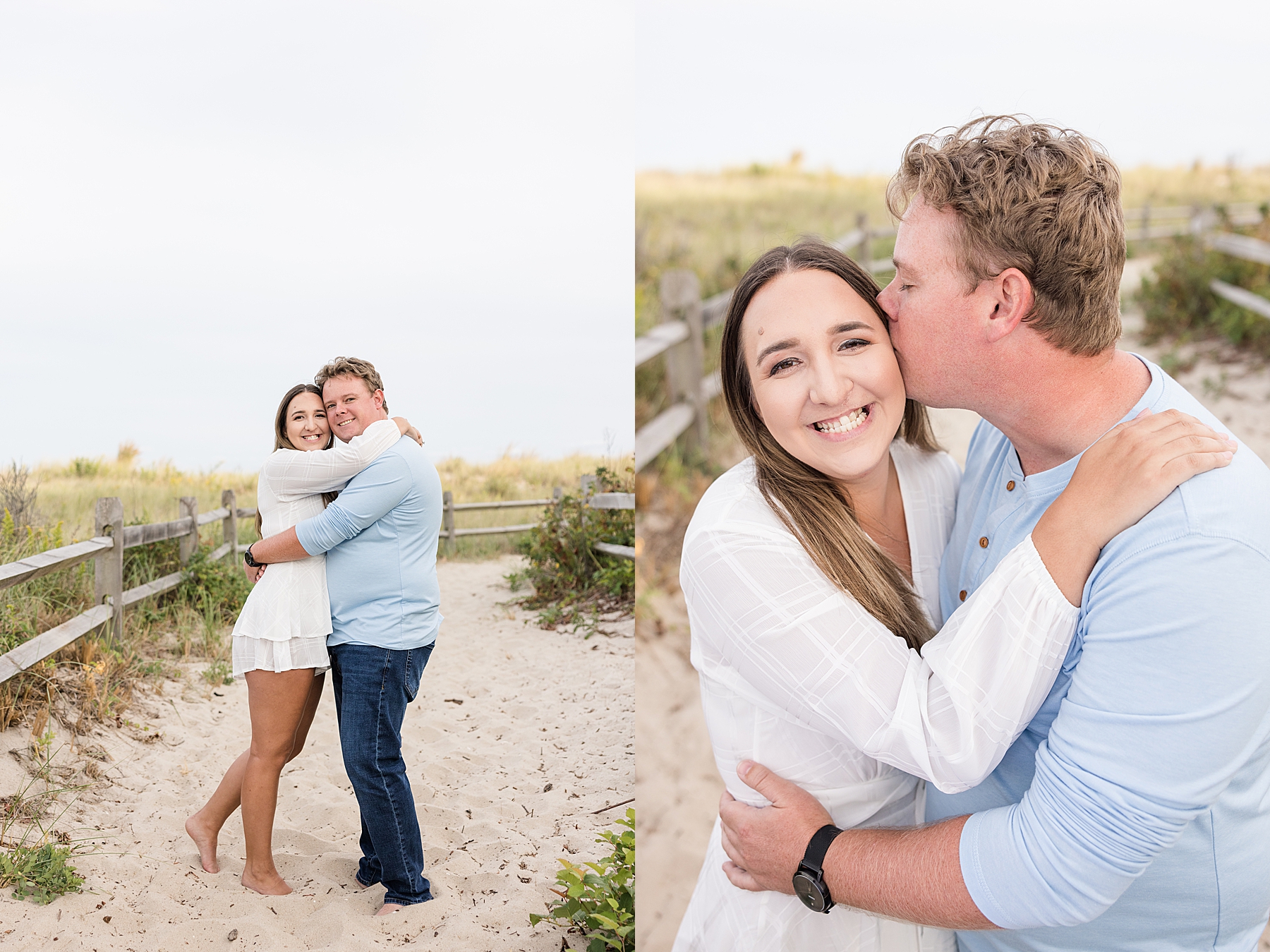 Sea Girt is a great choice for engagement sessions or any portrait session!! There are several scenic nooks and crannies along the walk to the actual shore itself. Here you will find a touch of greenery and tons of beachy sand to sink your toes into.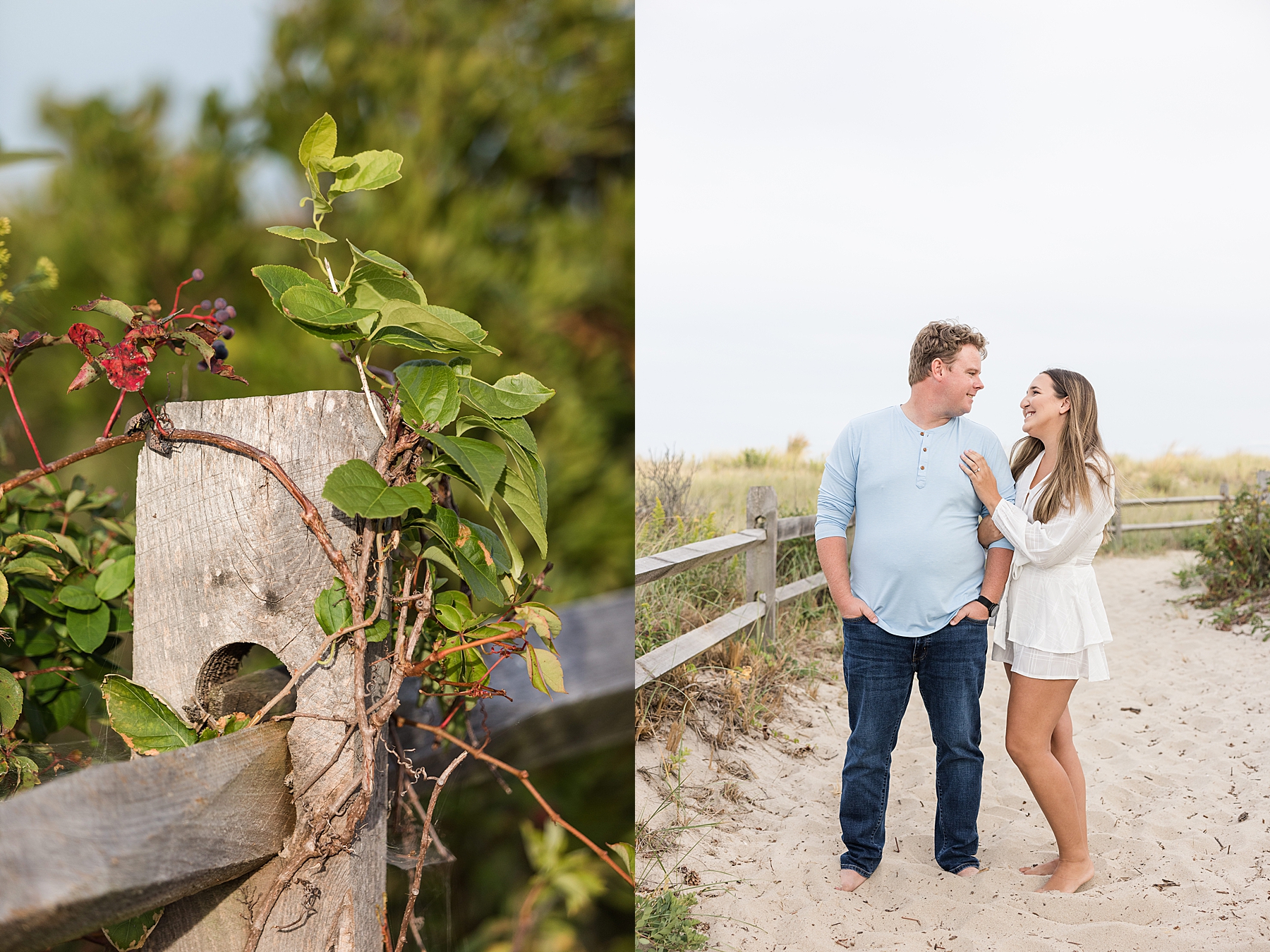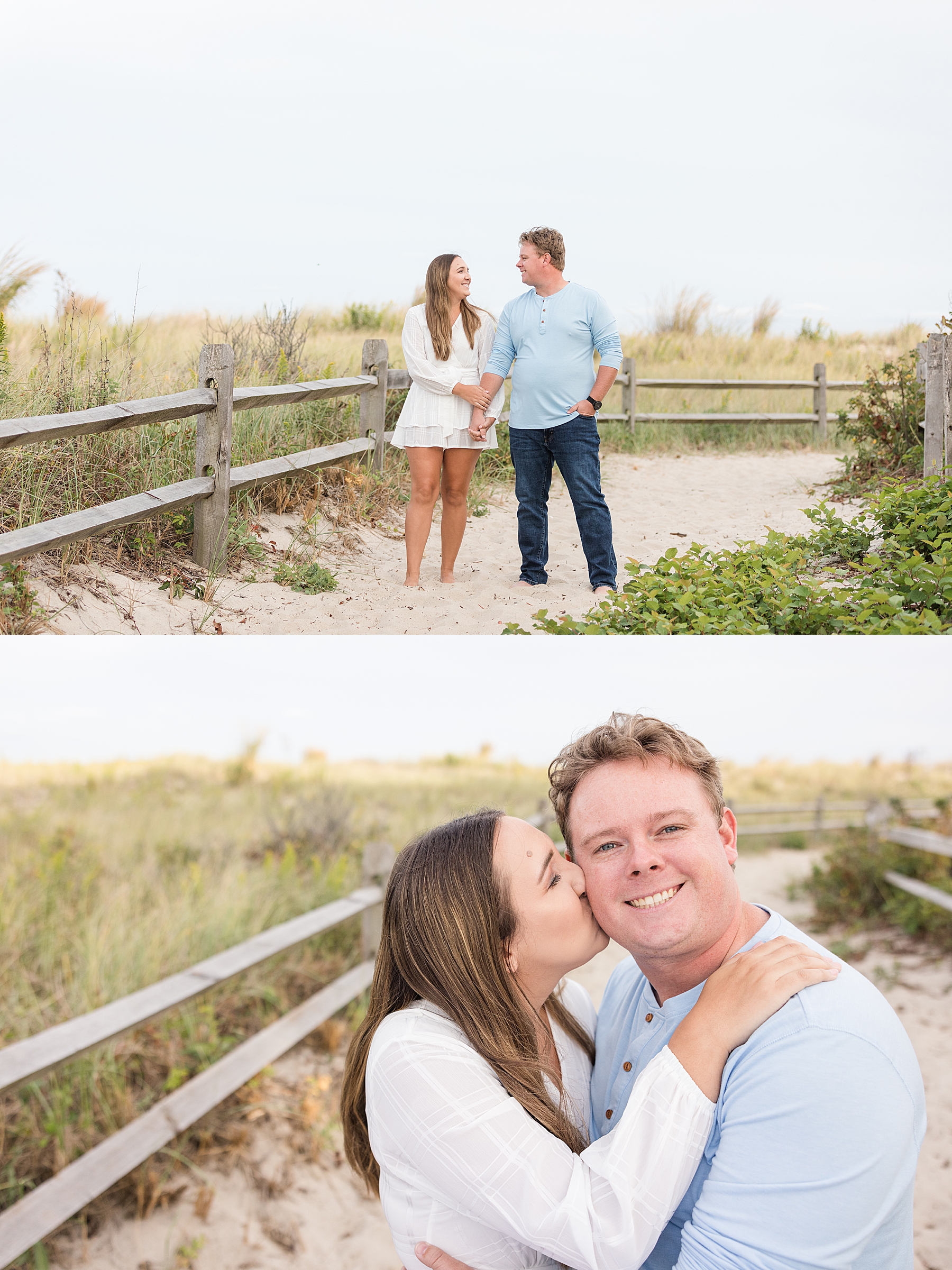 Brittany: "My favorite thing about Alan is how much he cares and tries his best with everything he does. And of course his amazing blue eyes!"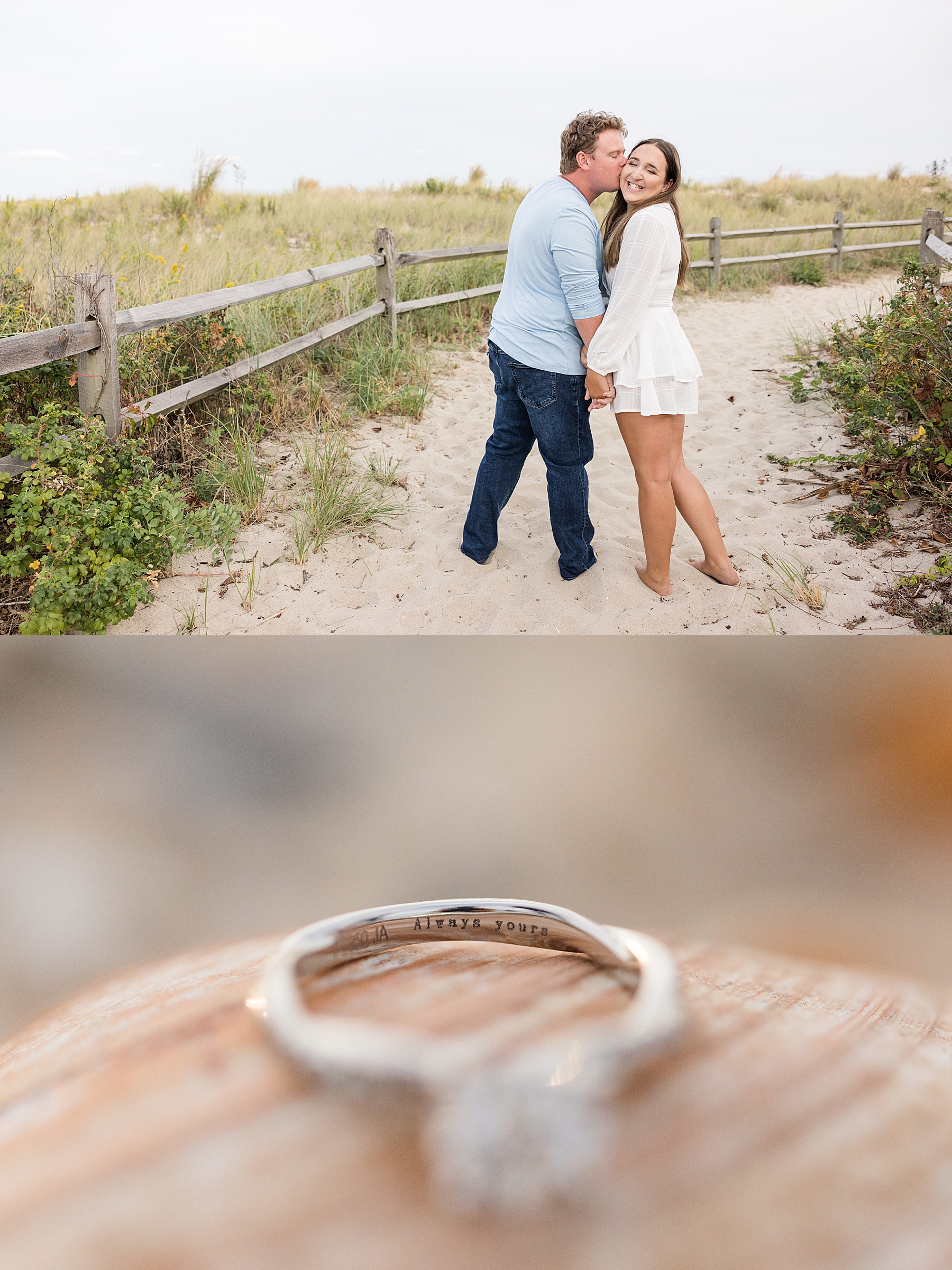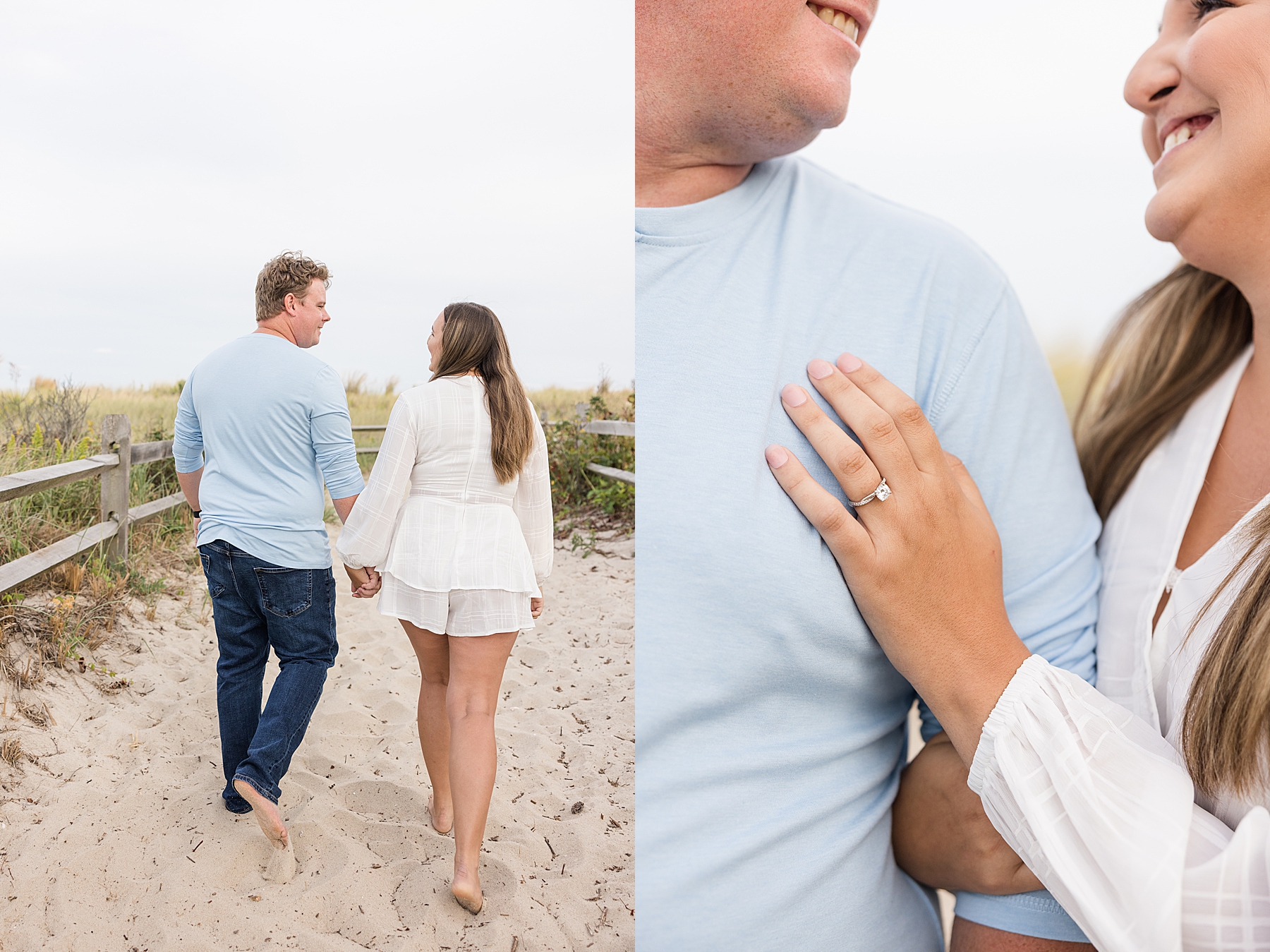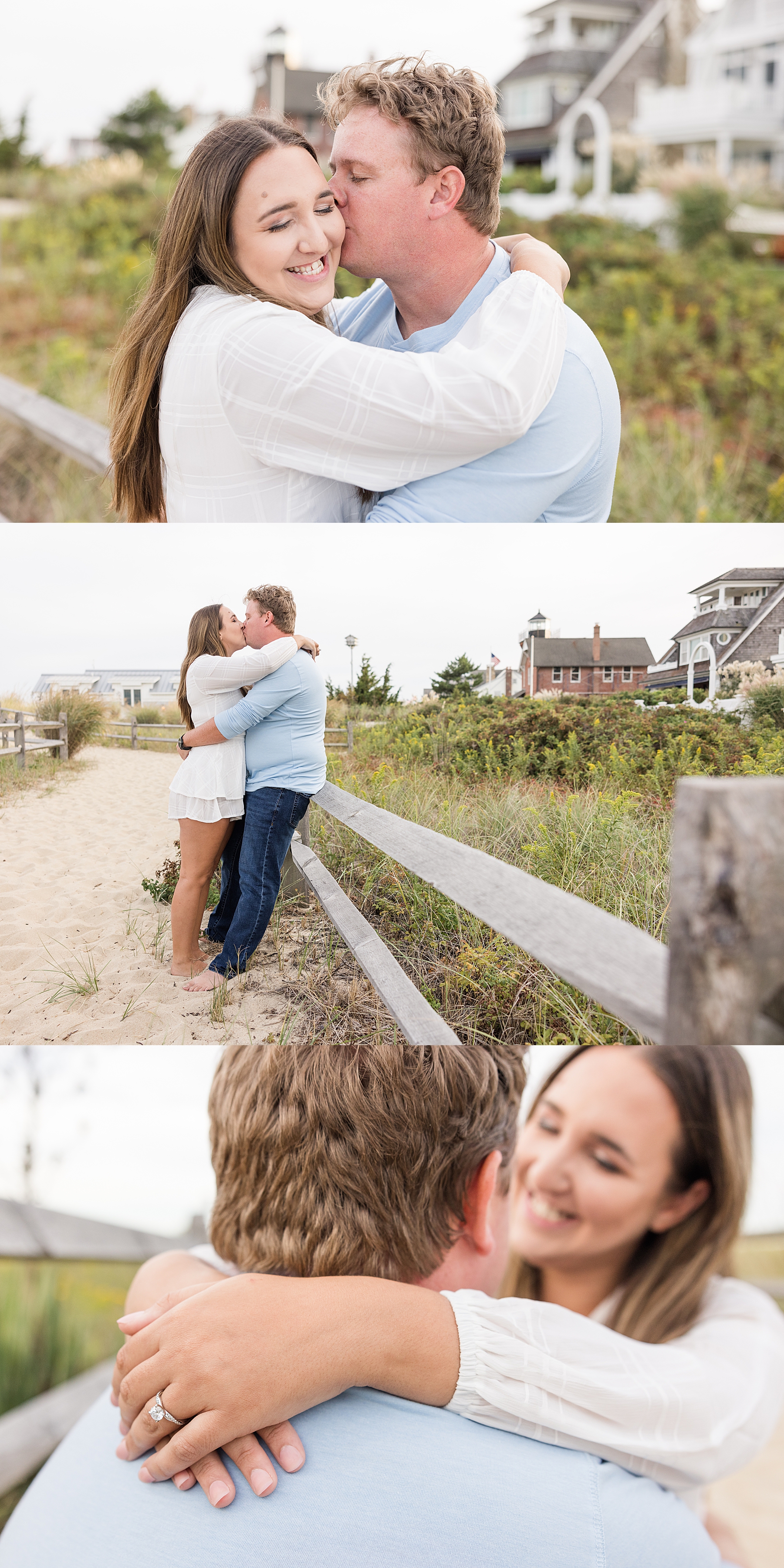 Brittany wore an adorable white linen romper. She styled her hair down and over her shoulders, and her makeup looked incredible! Alan wore a light blue shirt paired with blue jeans. Both looked amazing and in style for a session on the beach!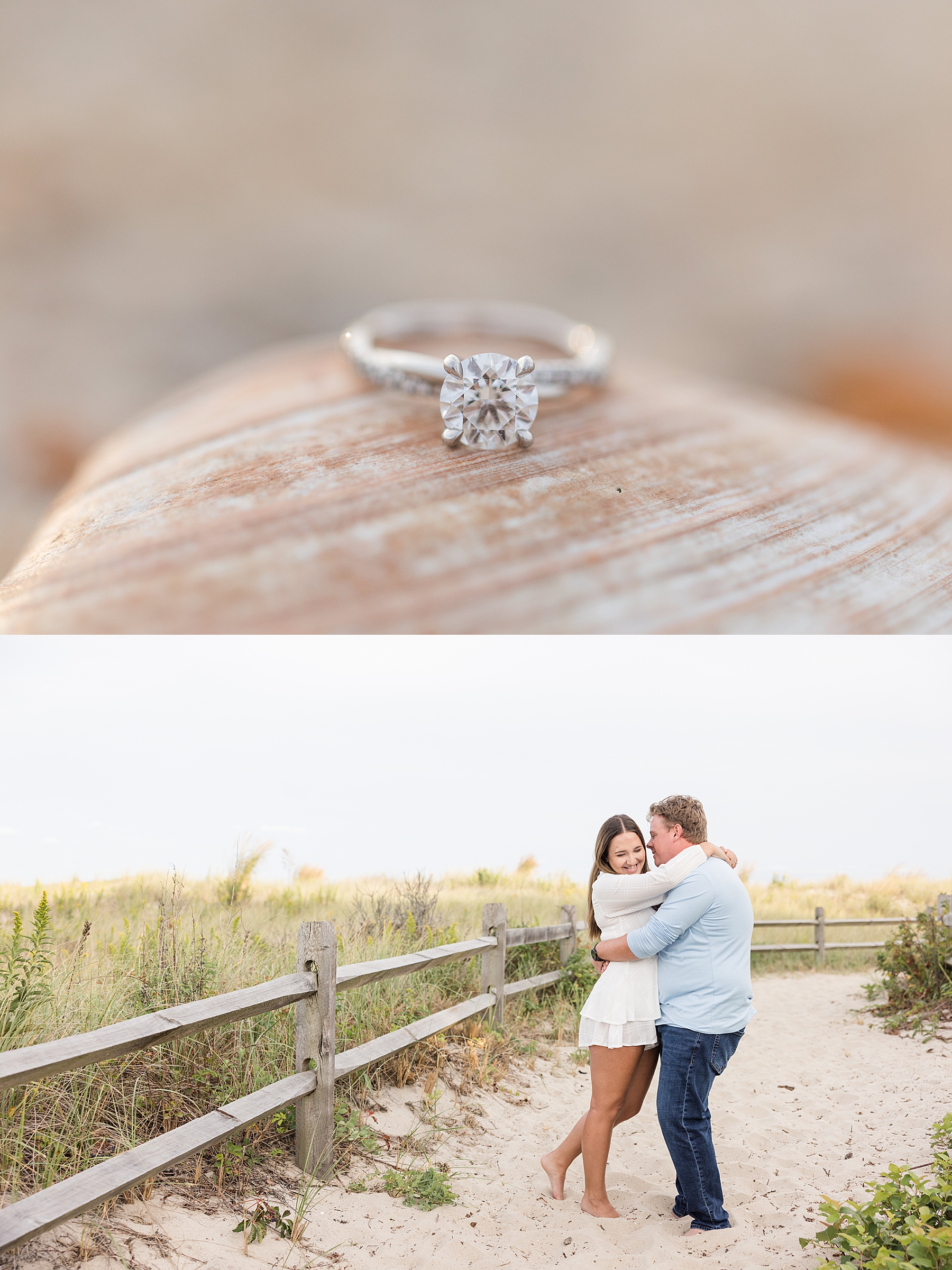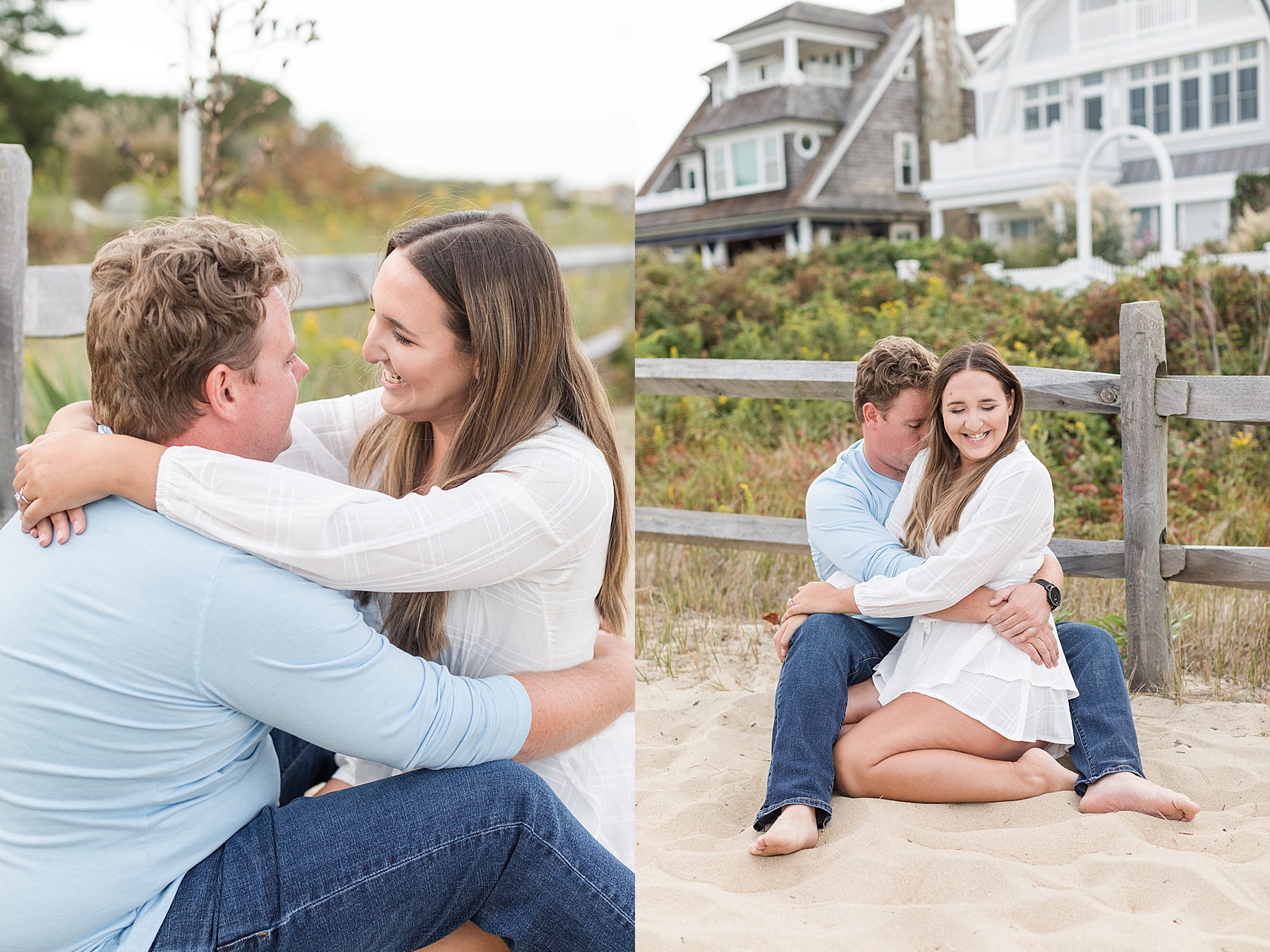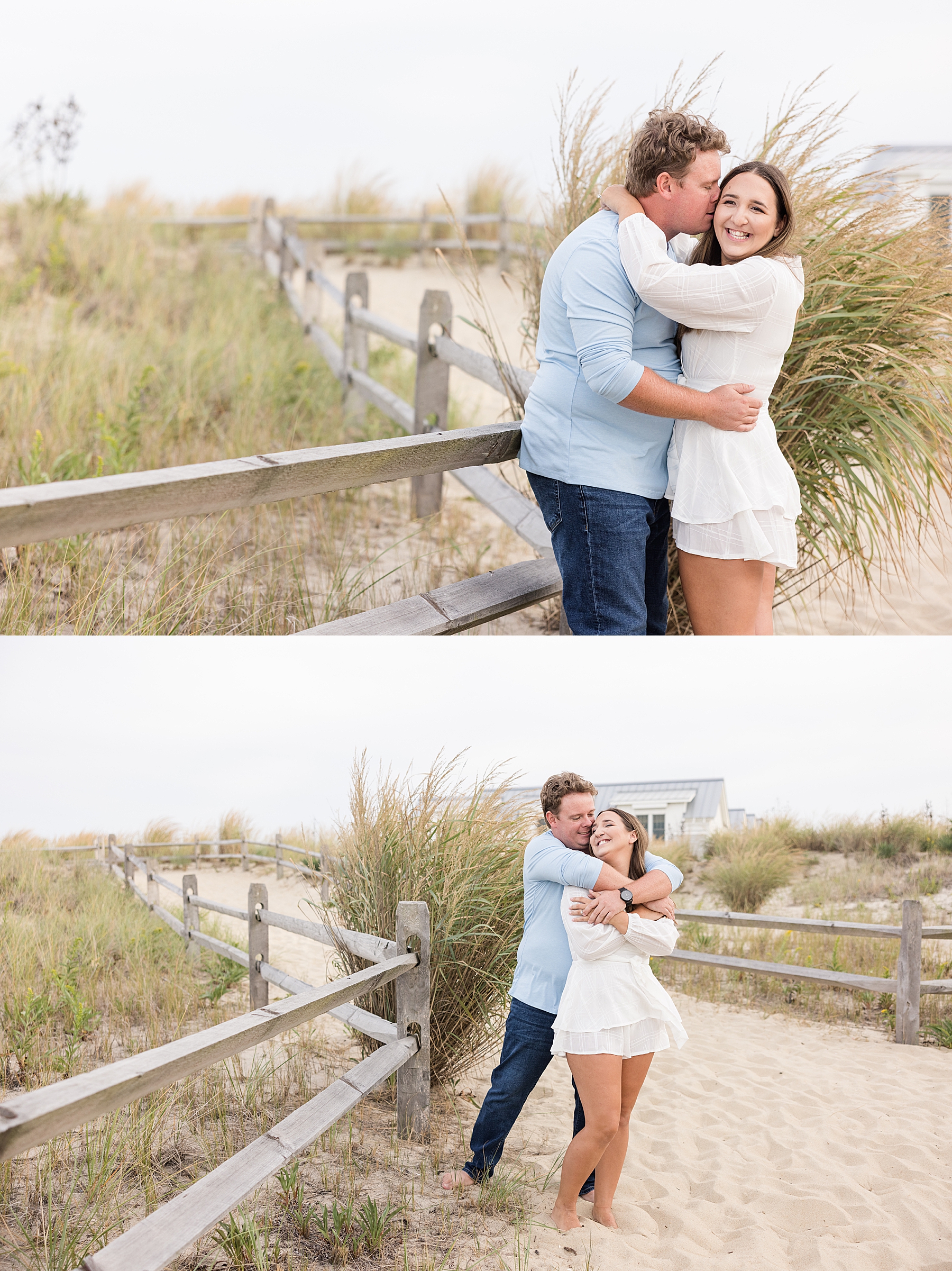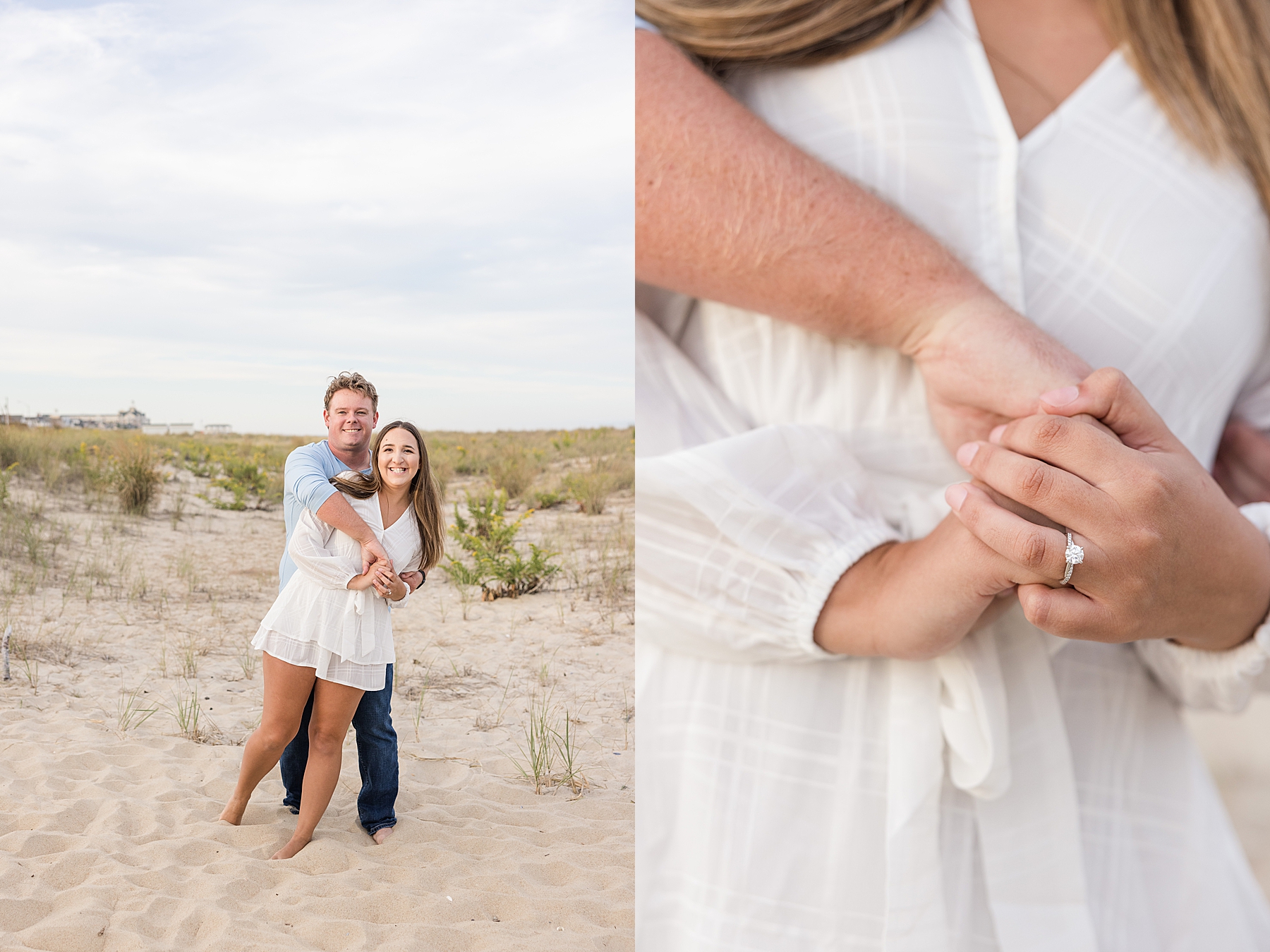 Alan: "My favorite thing about Brittany is how nice and warm she is and her kindness even after a long day. She is someone with who I could fall in love with again and again forever."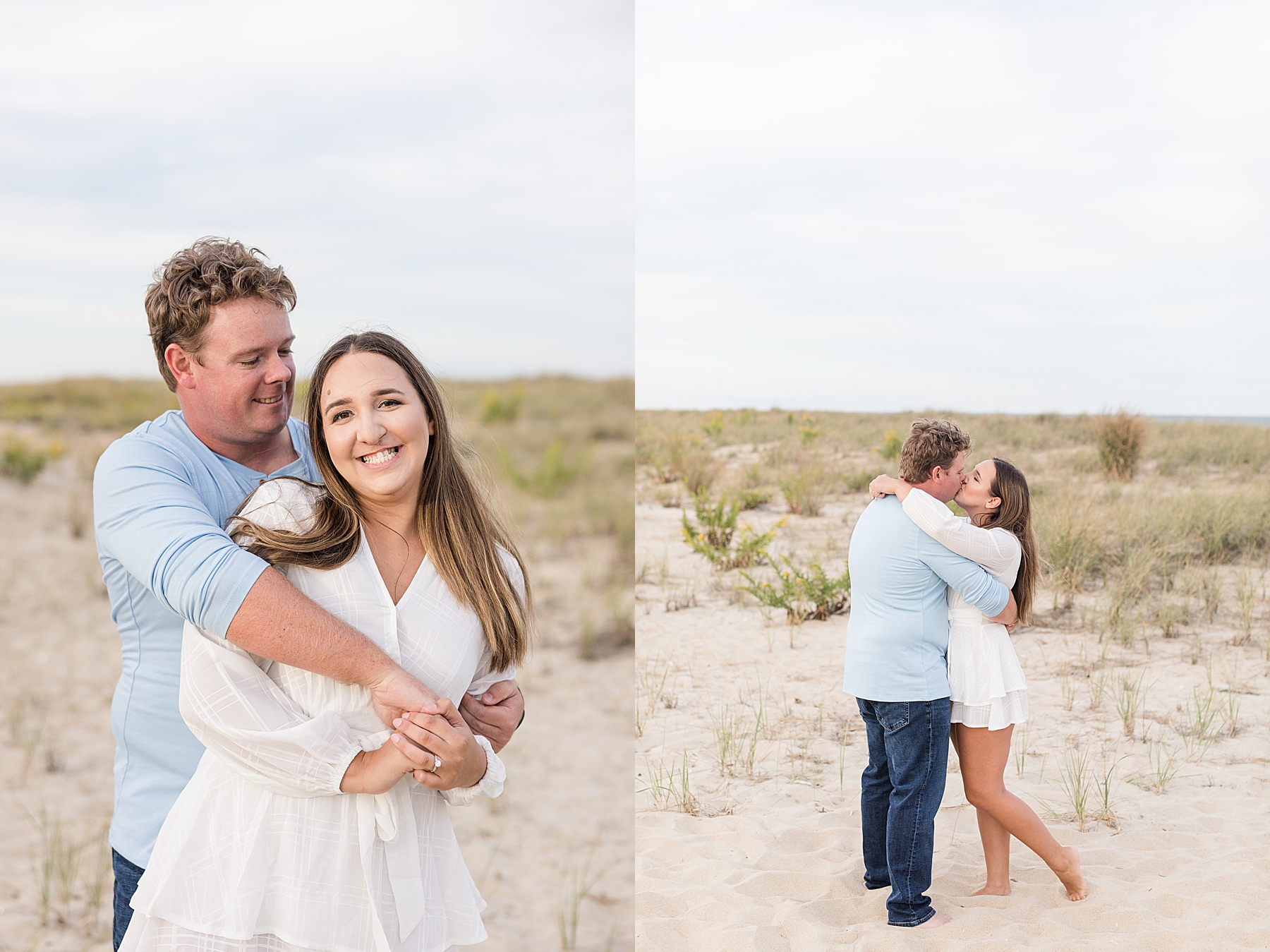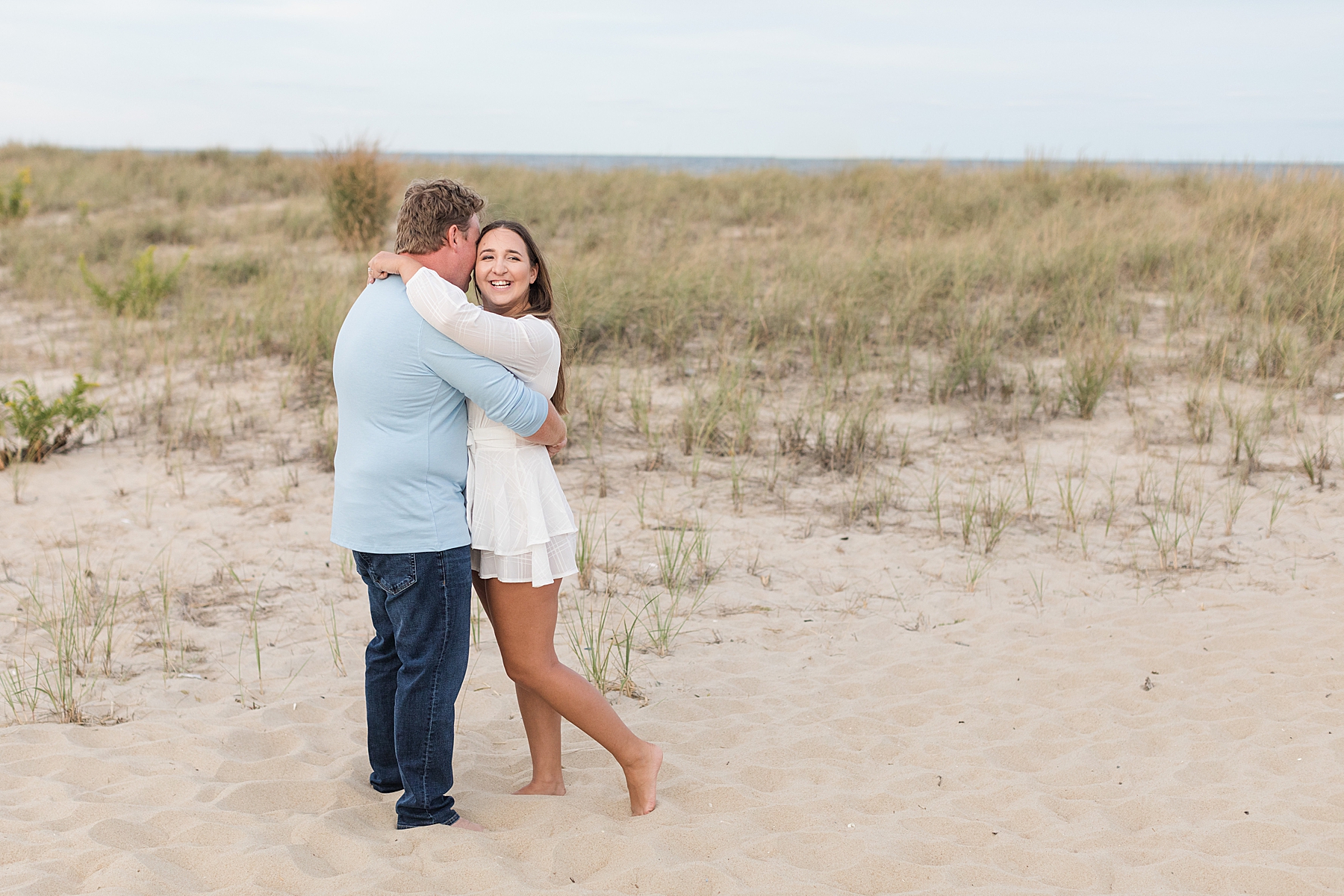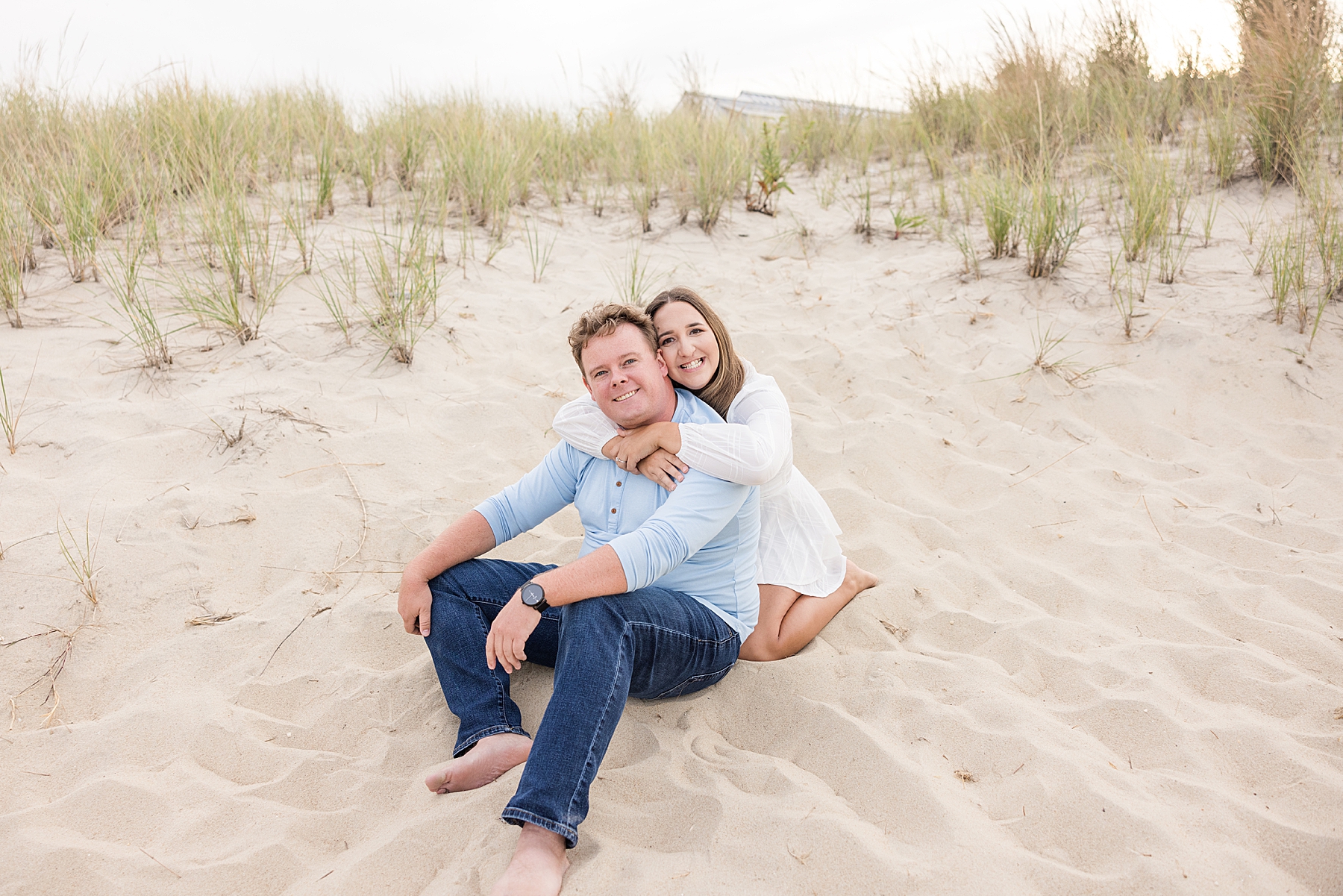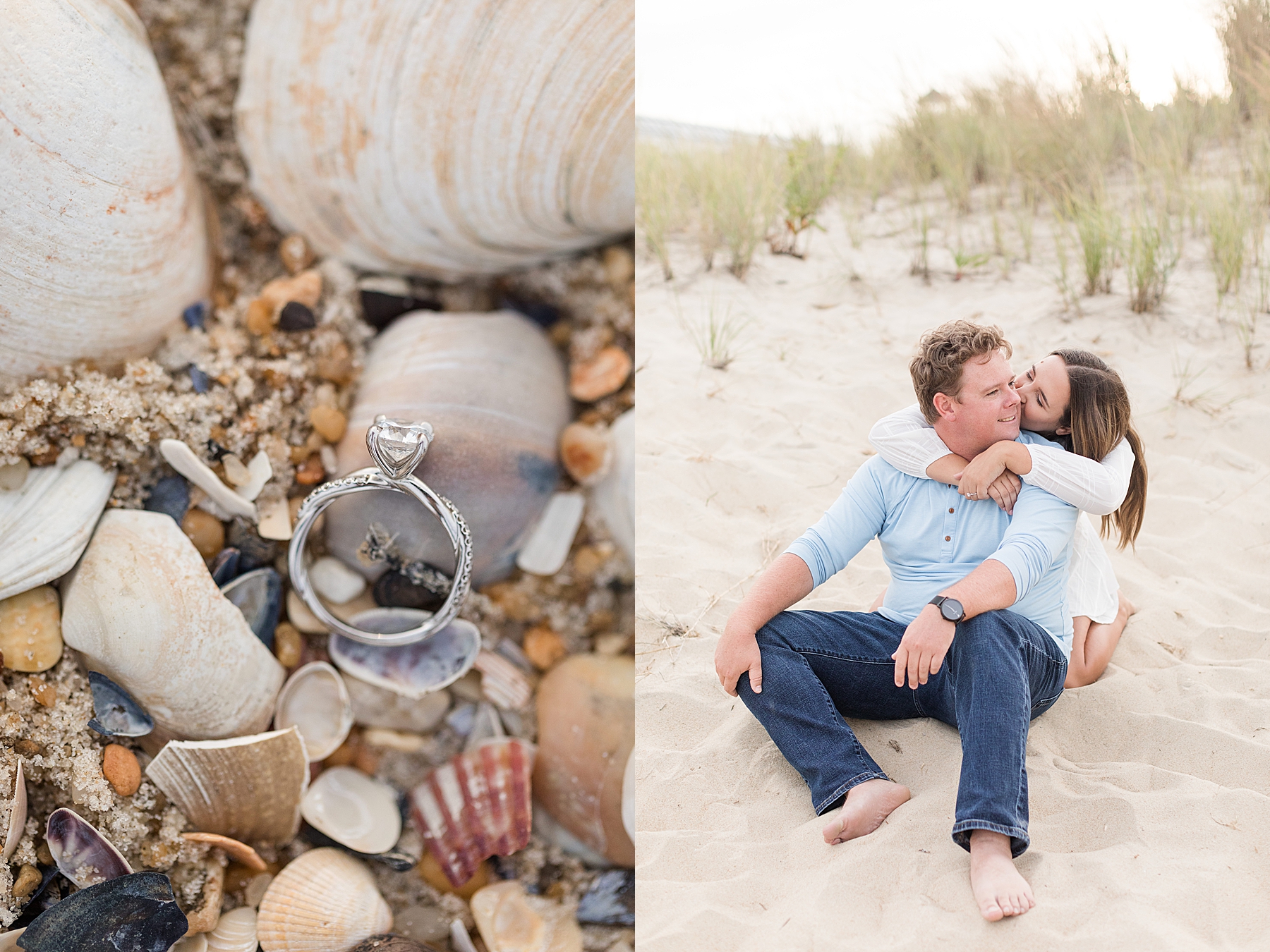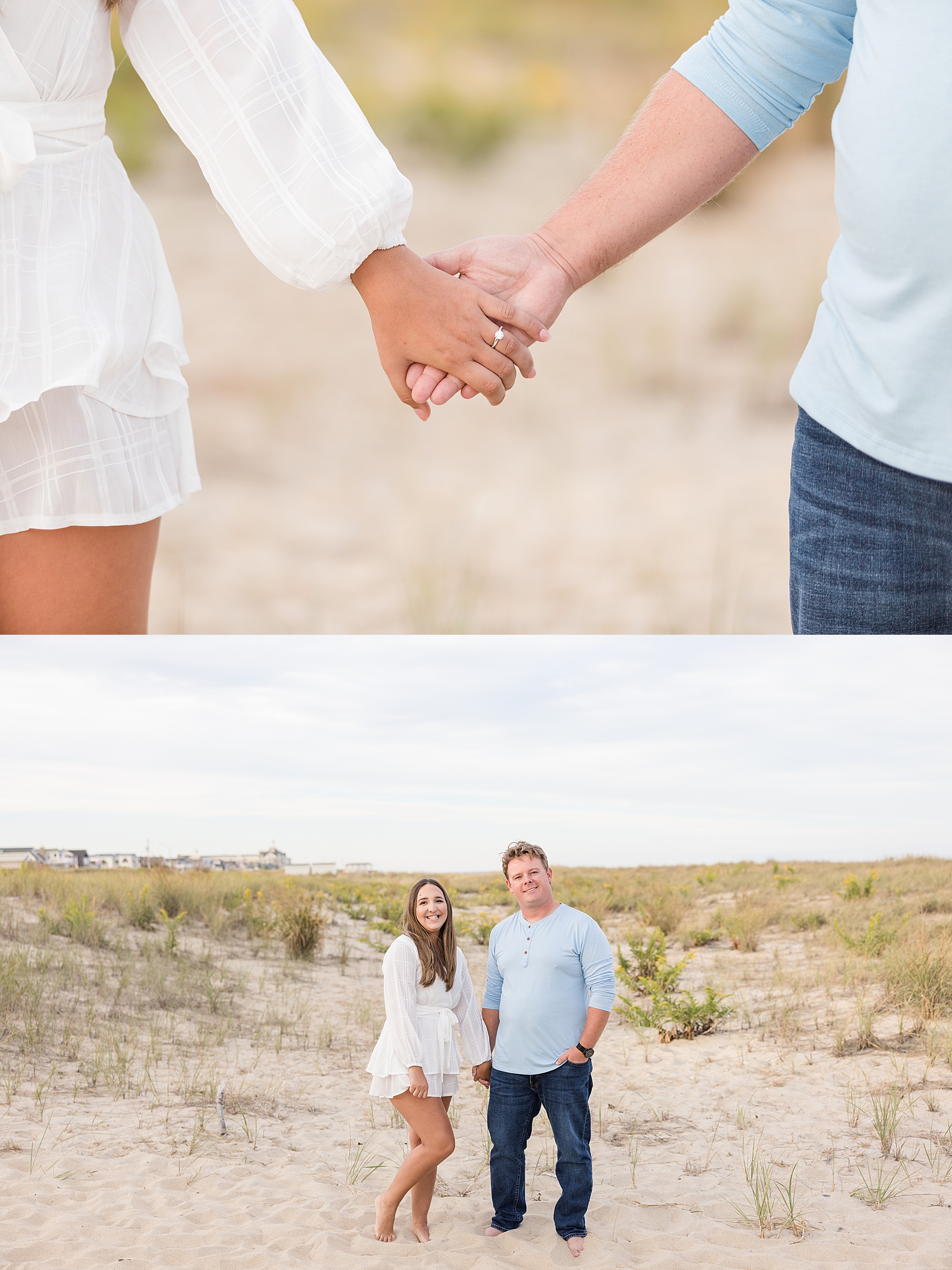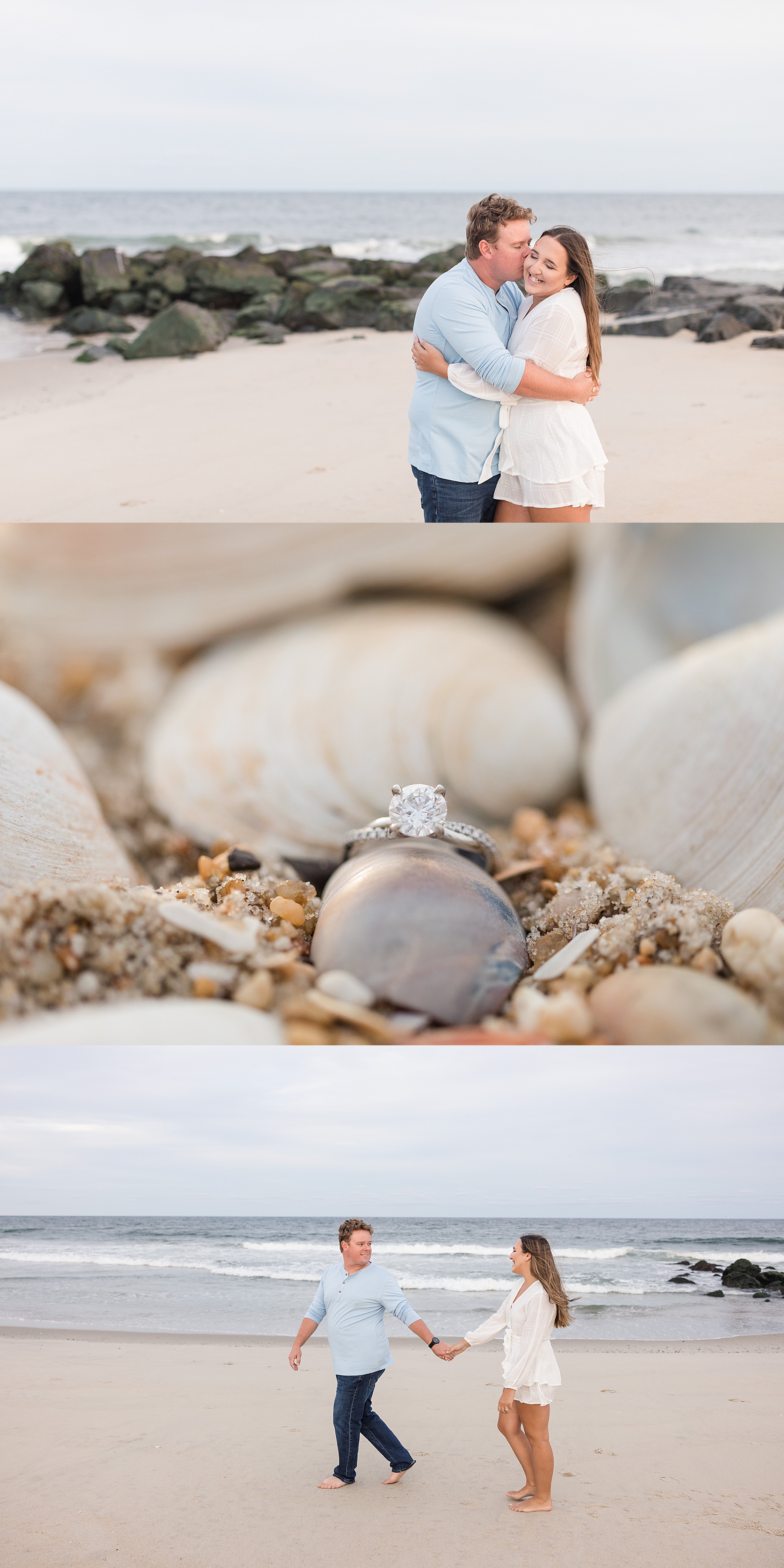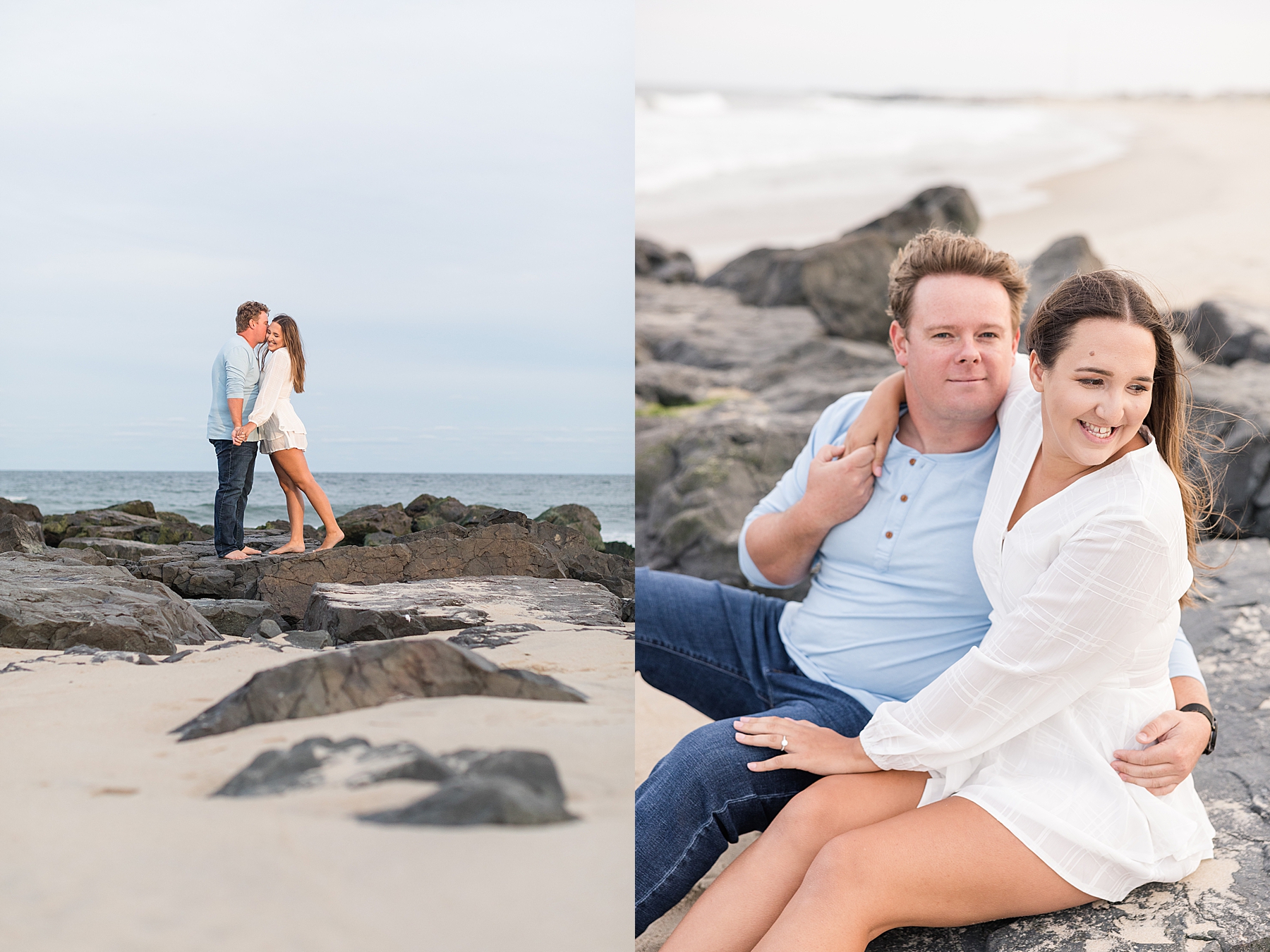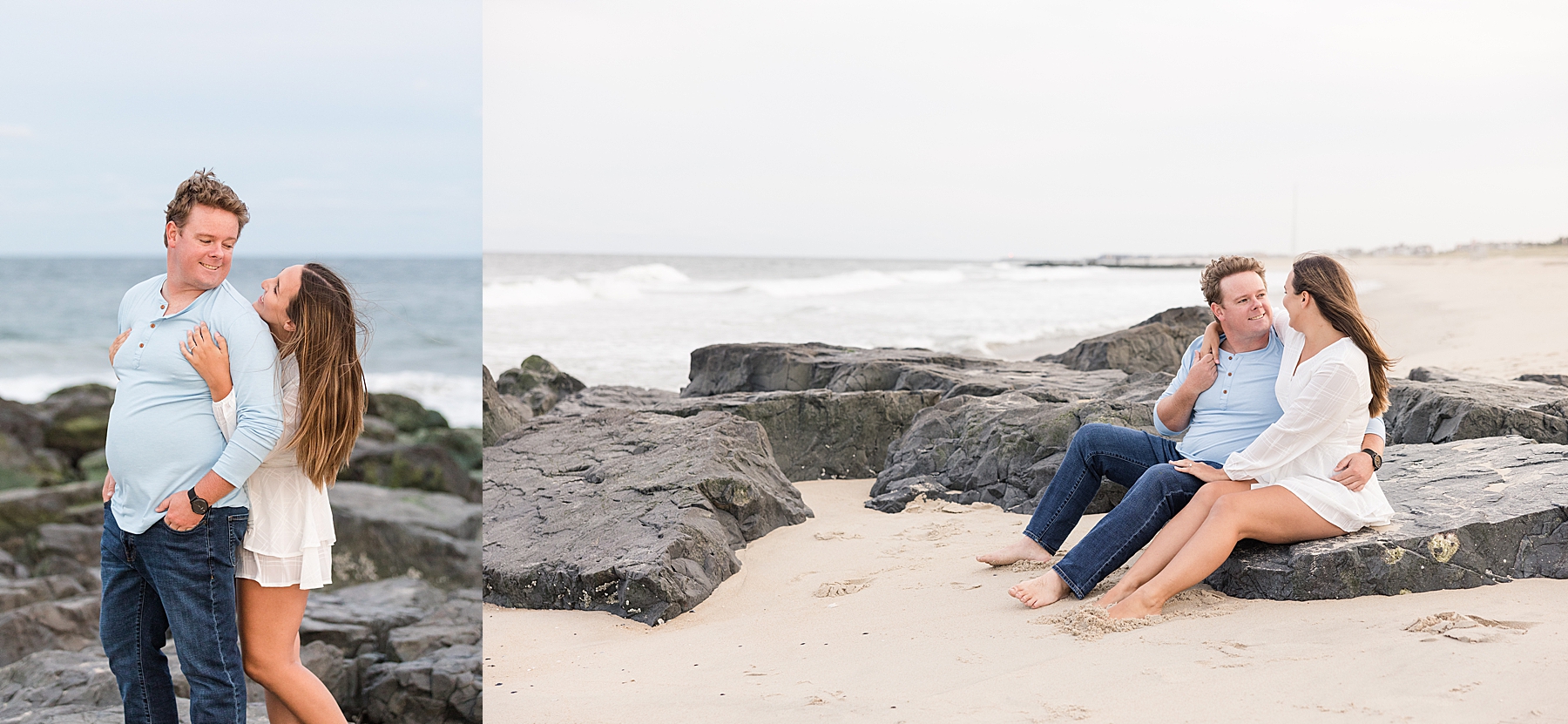 Proposal Story Alert!
"He proposed during a weekend trip in Atlanta. He had me convinced that it wouldn't happen during the trip and on the first night he hugged me from behind being cute. When I asked him what he was doing all he said was he wanted a hug. So when I turned around he opened his hand, and I was shocked!" 

"We are most excited about being surrounded by the people who matter most to us and celebrating with everyone. The food is definitely a top contender too!" – Brittany and Alan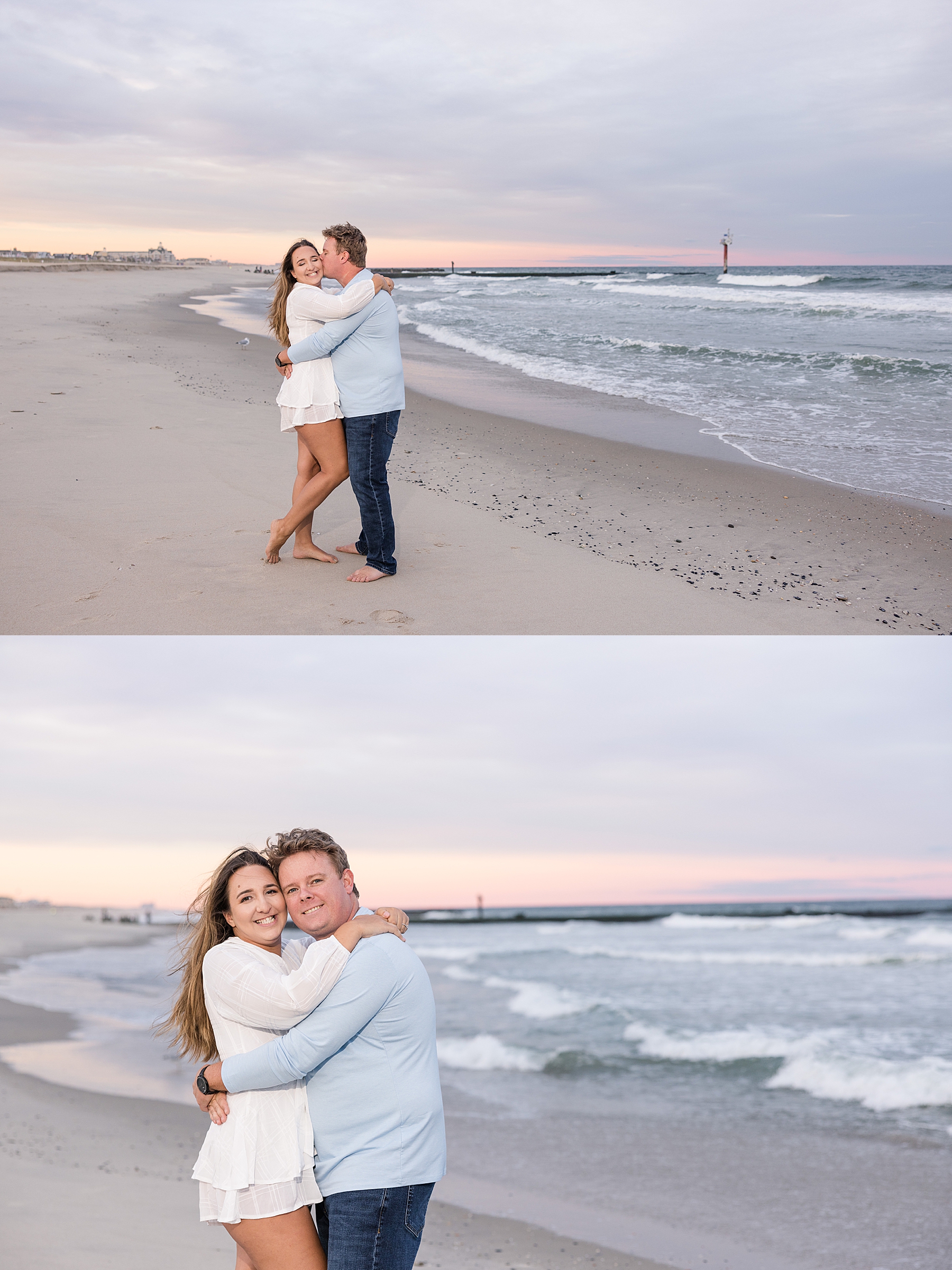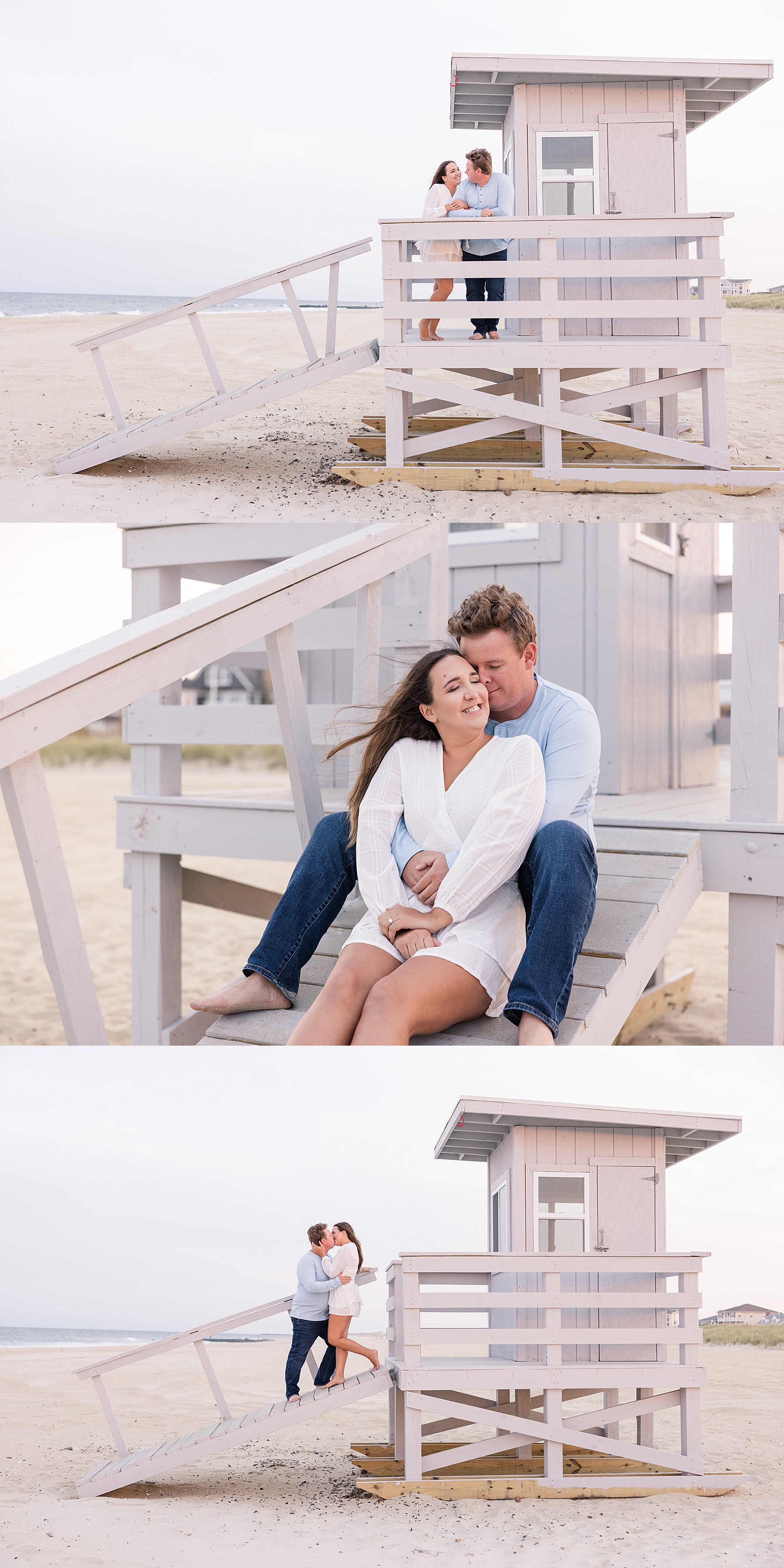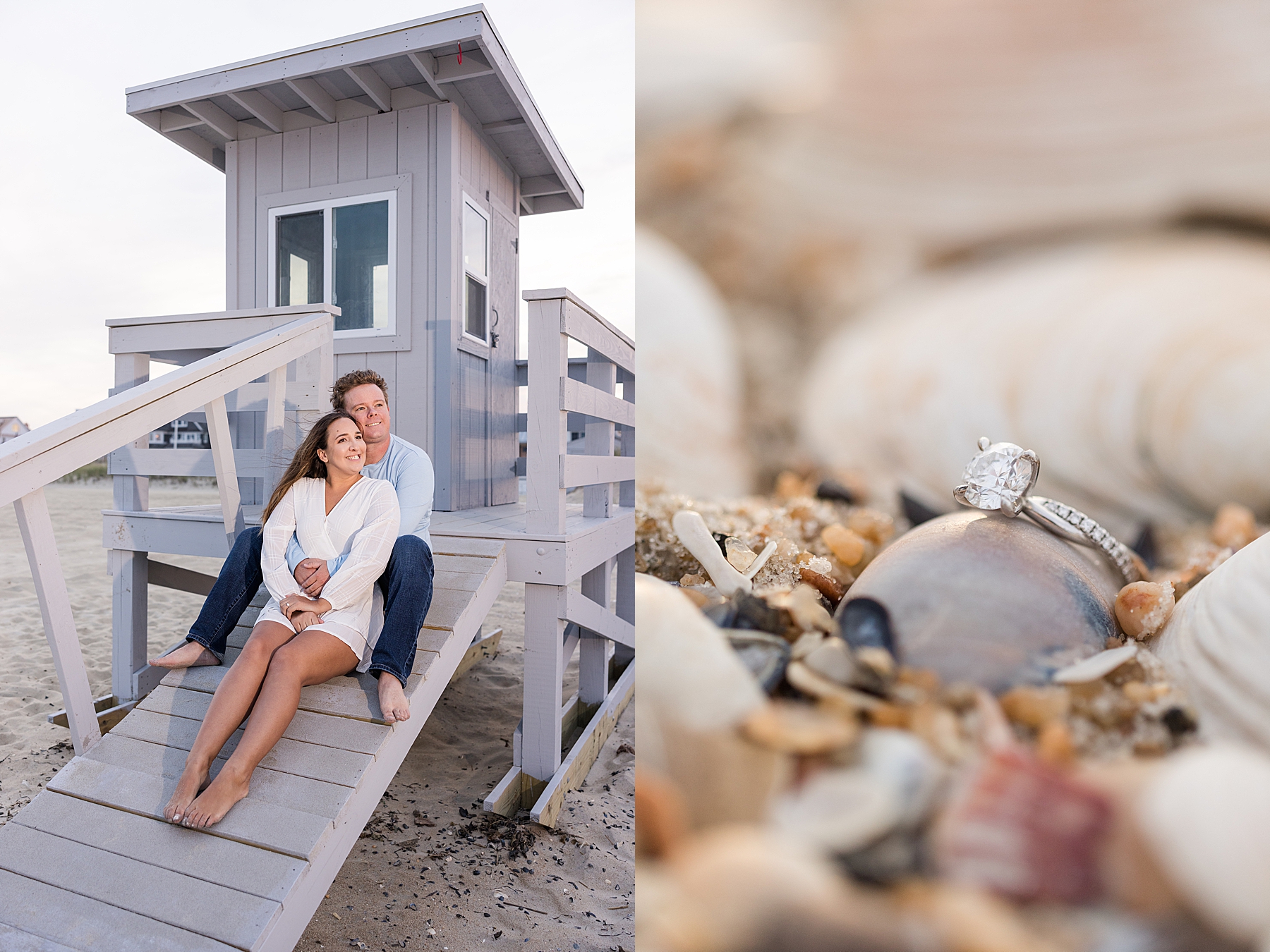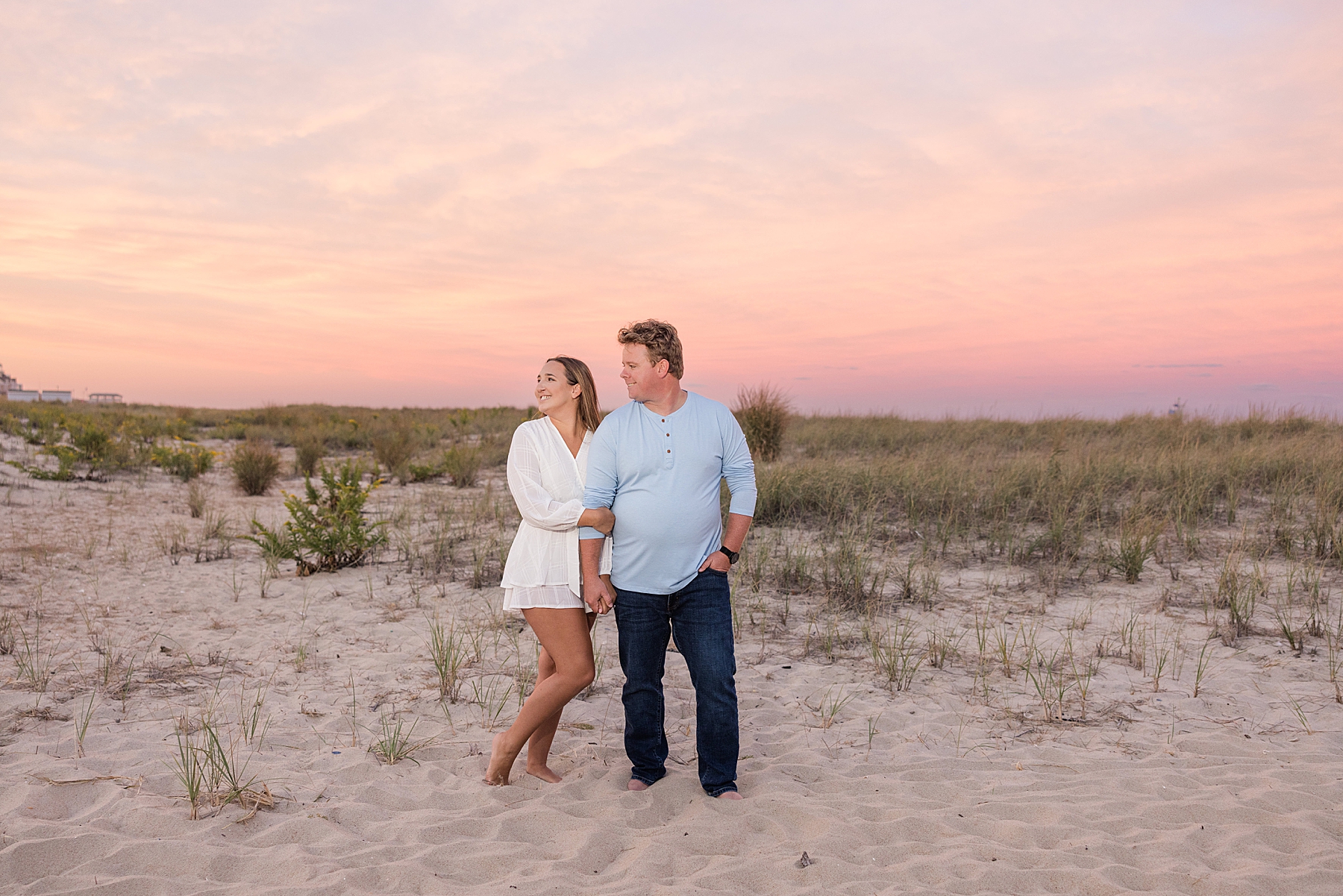 Congratulations to Brittany and Alan on their engagement! We cannot wait to capture your wedding at Oyster Point Hotel in June! Thank you for choosing Limelight Entertainment Photography to capture these special moments!