The White Lounge Photo Booth
This is the number one seller for weddings.  Its classy and elegant style compliments any wedding decor perfectly.  The high quality white drapery forms an enclosure that adds privacy for your guests while still looking elegant and classy.  Chat with us today about options.  This photo booth is adjustable in size can accommodate a lot of people!  We also offer several different color options for your entrance drapes.  Chat with us today about options.
The White Photo Booth Lounge is absolutely breathtaking.  The 14 pt white velour drapery is extremely elegant and just perfect for any wedding.  This booth just like the Black Photo Booth Lounge can accommodate may guests at once.
Pricing:
3 Hour Rental: $899 + tax – Sale $850 + tax
4 Hour Rental: $995 + tax – Sale $950 + tax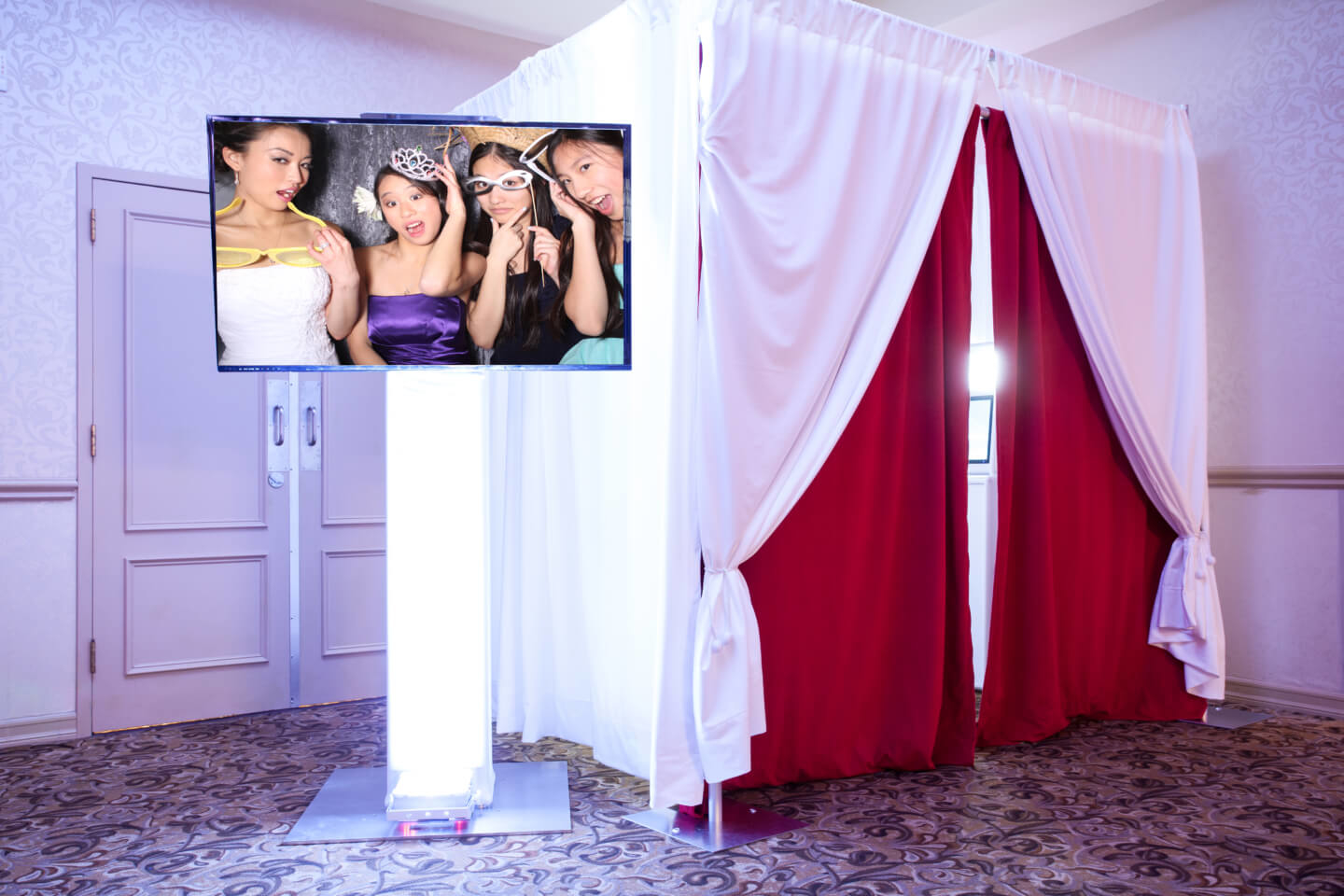 What's included with my Photo Booth?
Unlimited Custom Prints – Memory Book Full of Photos – Insane Amounts Of Fun – Custom Screens – Two Prints Per Sitting – Color or Black and White Photo's (Guests Choice) – Delivery/Set Up/and Break Down – Onsite Booth Attendant – Lots Of Fun Props – Digital Copy Of All Pictures.  TV Not Included.
You'll Never Understand The True Value Of A Moment Until It Becomes A Memory.