What a foggy day in Asbury Park it was for Katie and Mark's engagement session, but that did not stop us from capturing the love between these two. Obviously a beautiful, warm, sunny day is what everyone dreams about when they choose to take their engagement or wedding photos, however, the reality is that is not always possible. But keep in mind, a great photographer will capture amazing photos no matter what the weather is like. And we are obsessed with how this foggy photo session came out!
How would you describe your relationship?
"Easy, fun, adventurous, and spontaneous!"
Katie and Mark looked stunning! They wore complementing outfits for their engagement session. Katie had a cute babydoll blue dress that looked beautiful on her that she paired with nude pumps. Mark wore a blue blazer, dark denim jeans, and brown suede dress shoes. They looked so handsome together!
What is something that the two of you are most excited about for your wedding day?
"We are most excited about bringing our families together to celebrate us and, of course, the dance party!"
What do you like to do together? What does your favorite date night look like?
"We love making dinner together (or ordering pizza – big weakness), sharing a bottle of red wine, cuddling on the couch, and binging our favorite shows/movie."
We had so much fun with Katie and Mark on this session. They were so flexible and easy going. We played around with the architecture on the boardwalk and the fog gave the photos such a cool vibe.
Happy engagement Katie and Mark! Congratulations to both of you. Thank you for choosing Limelight Entertainment; we cannot wait to photograph your wedding at the English Manor in June!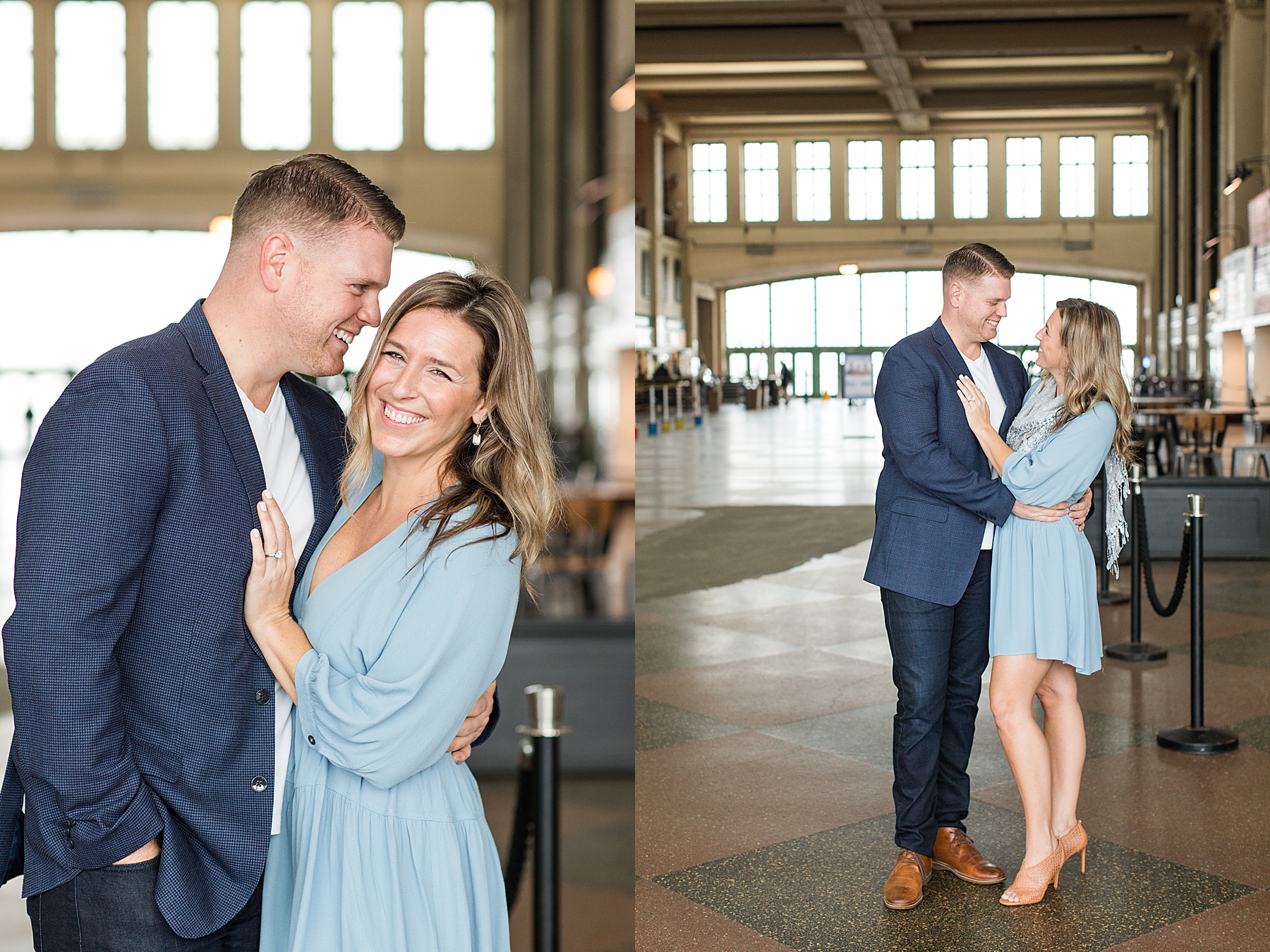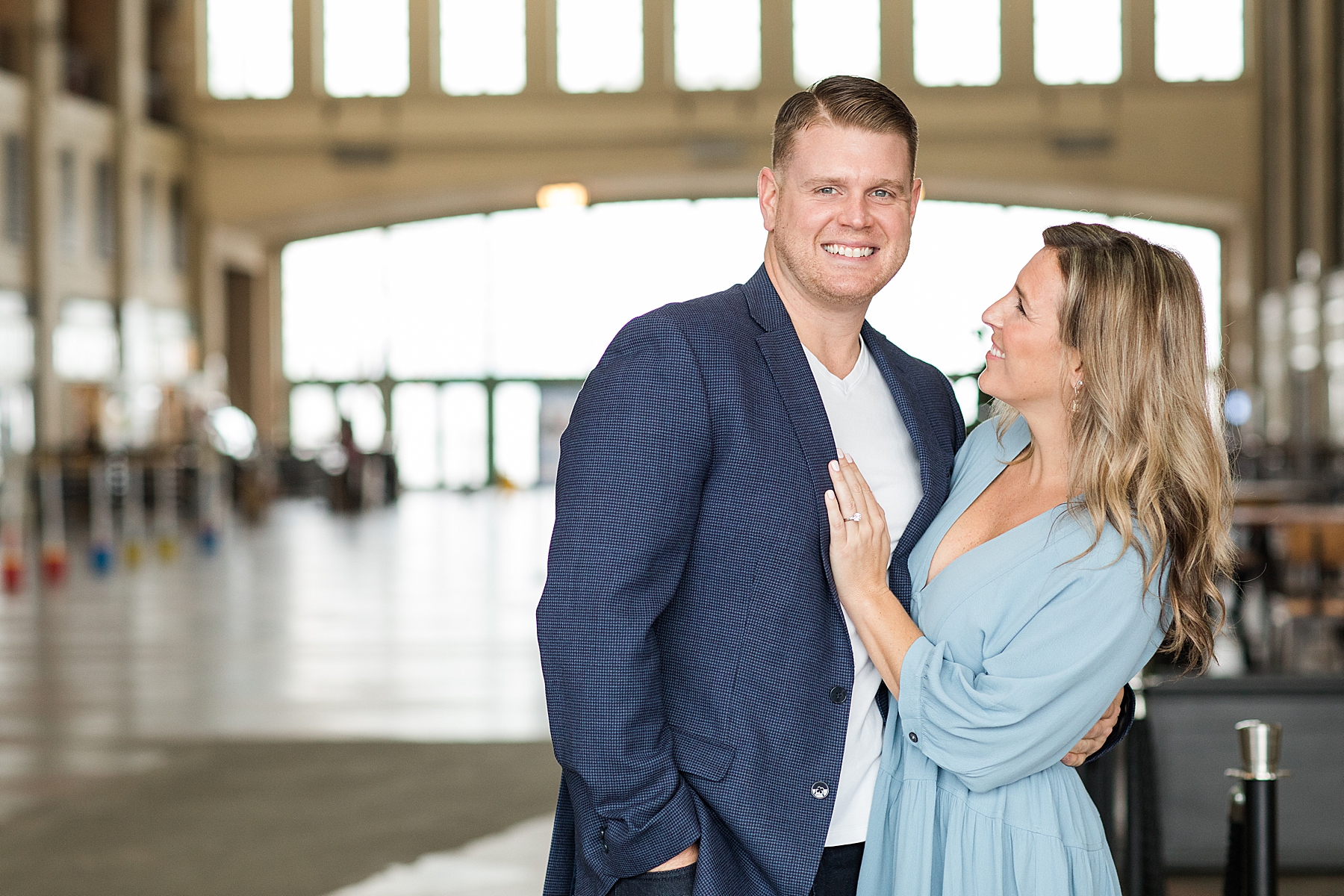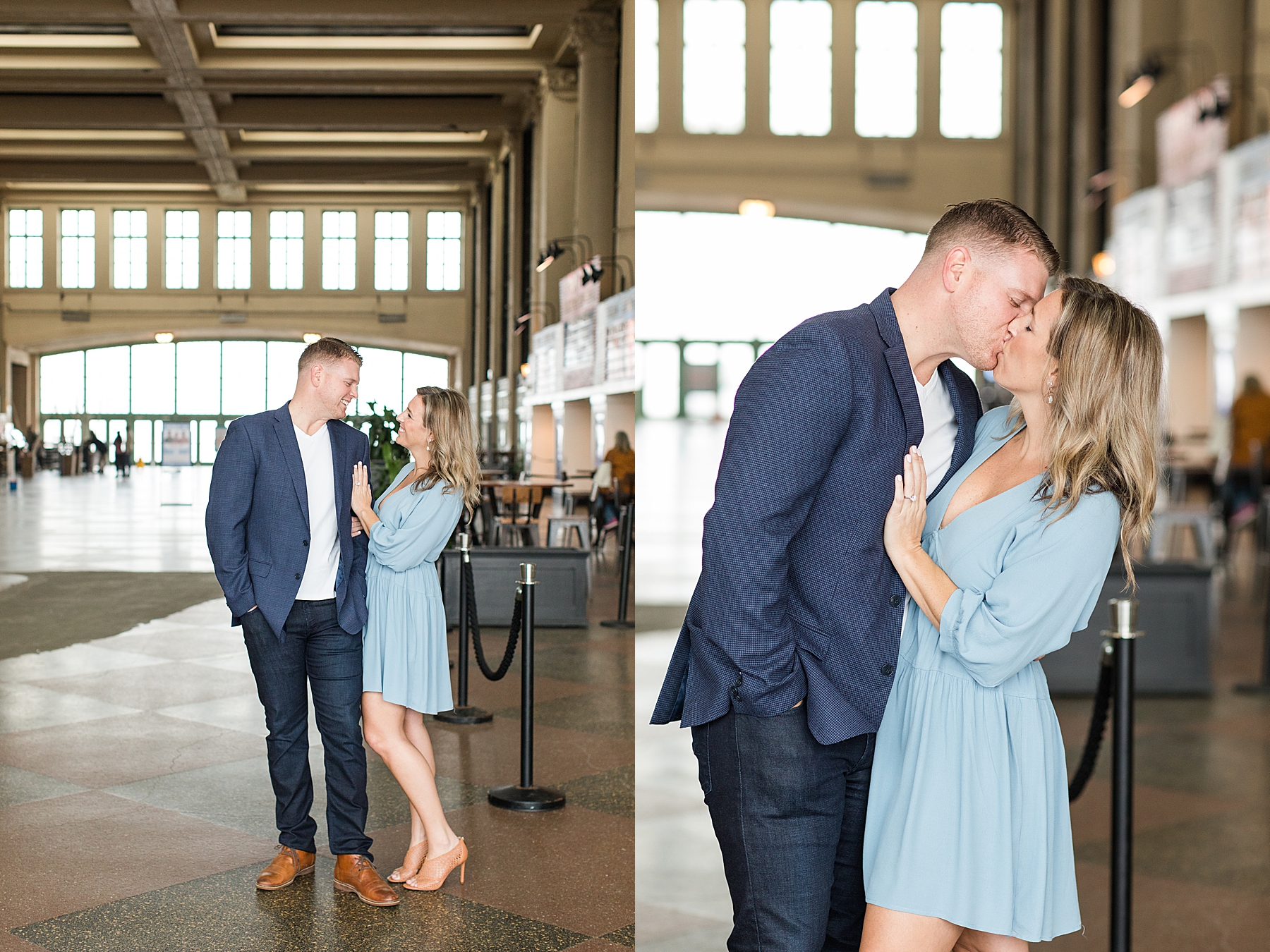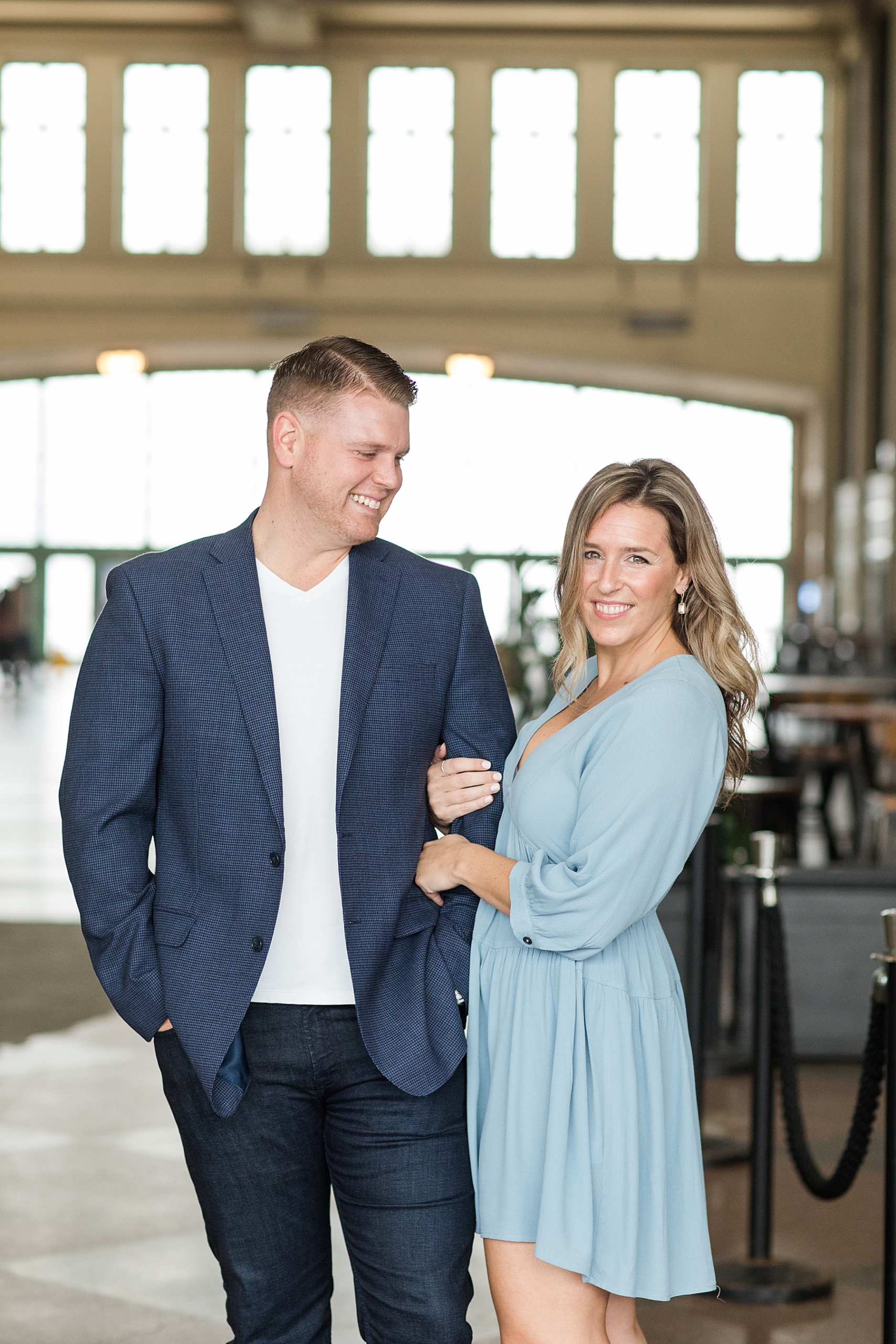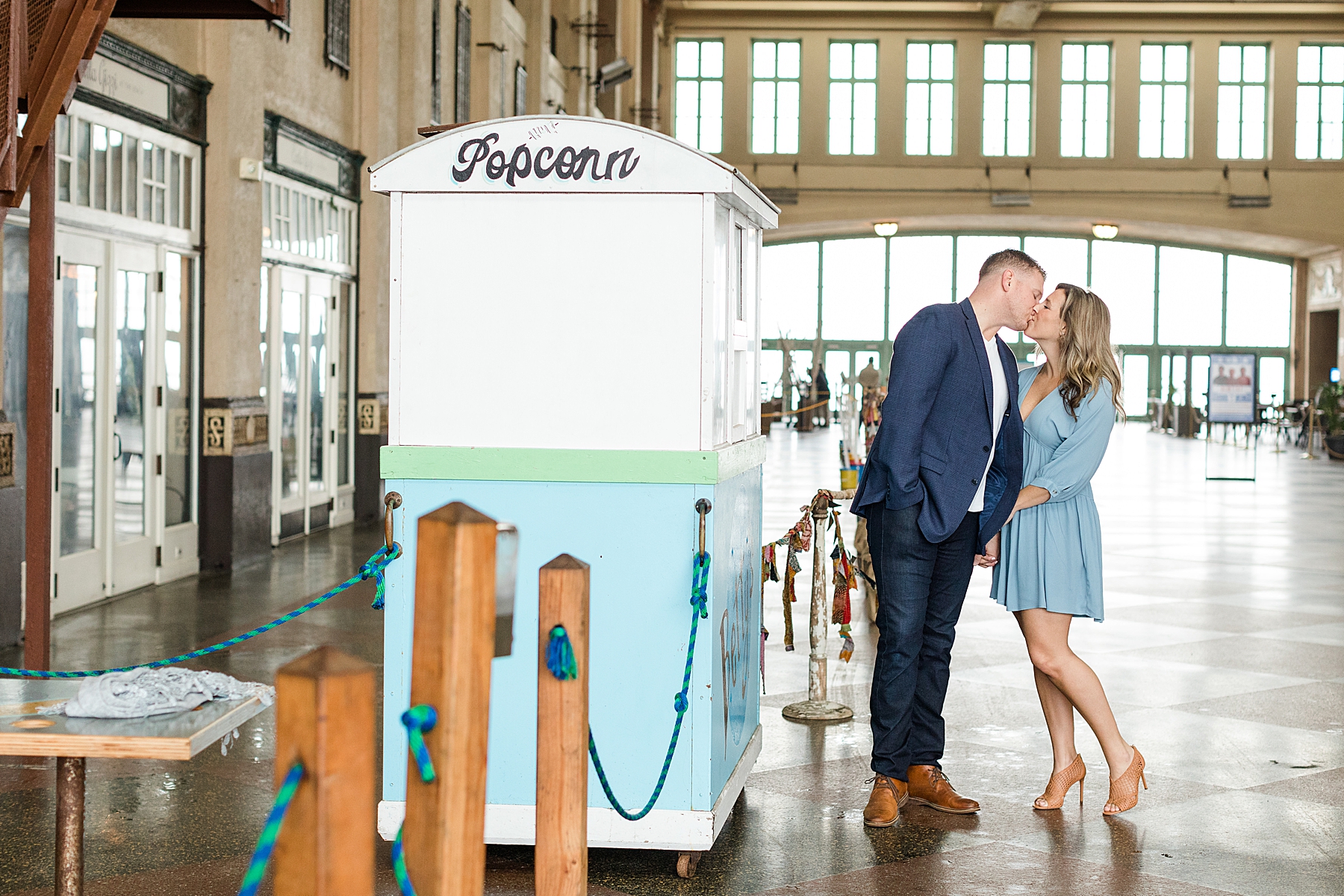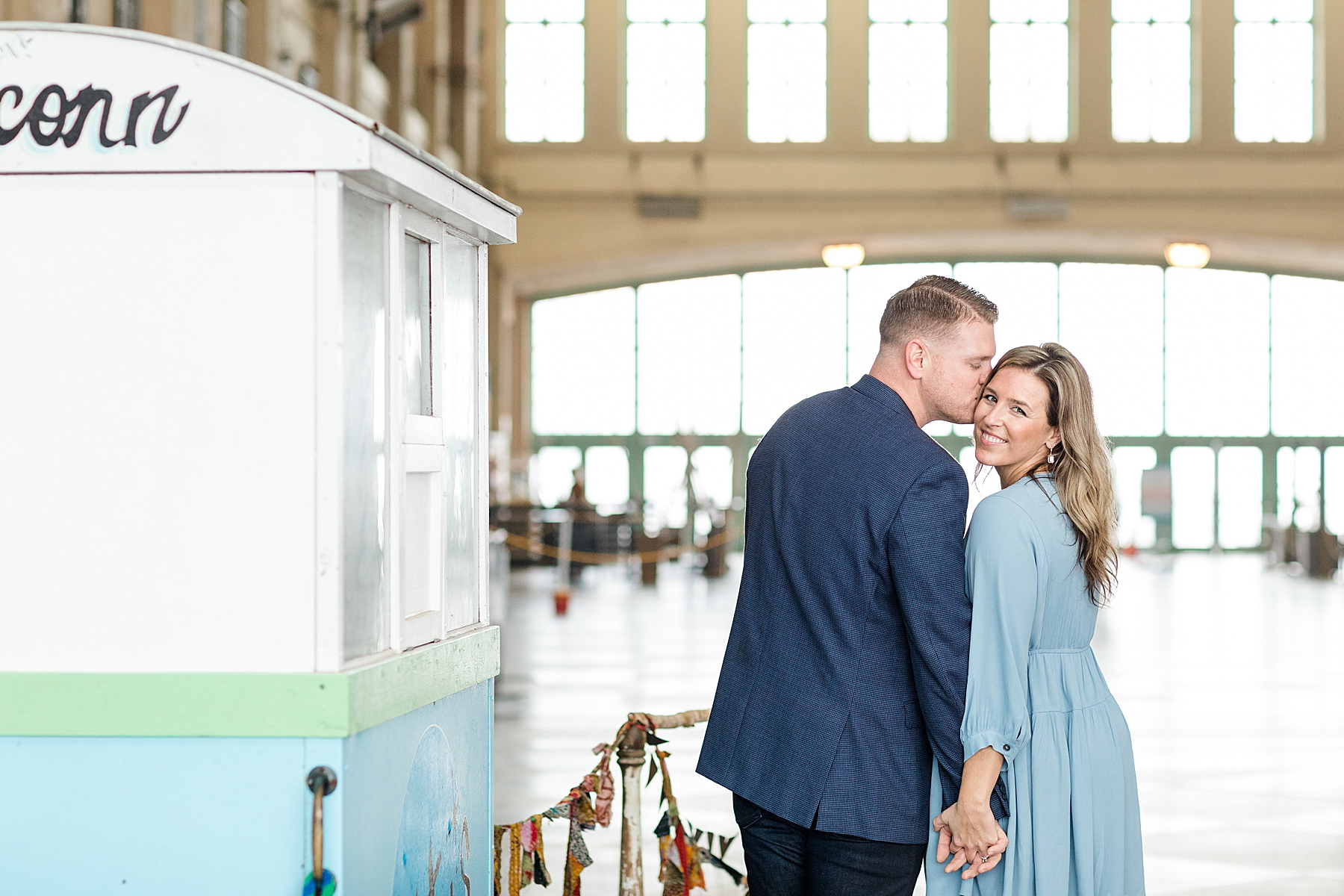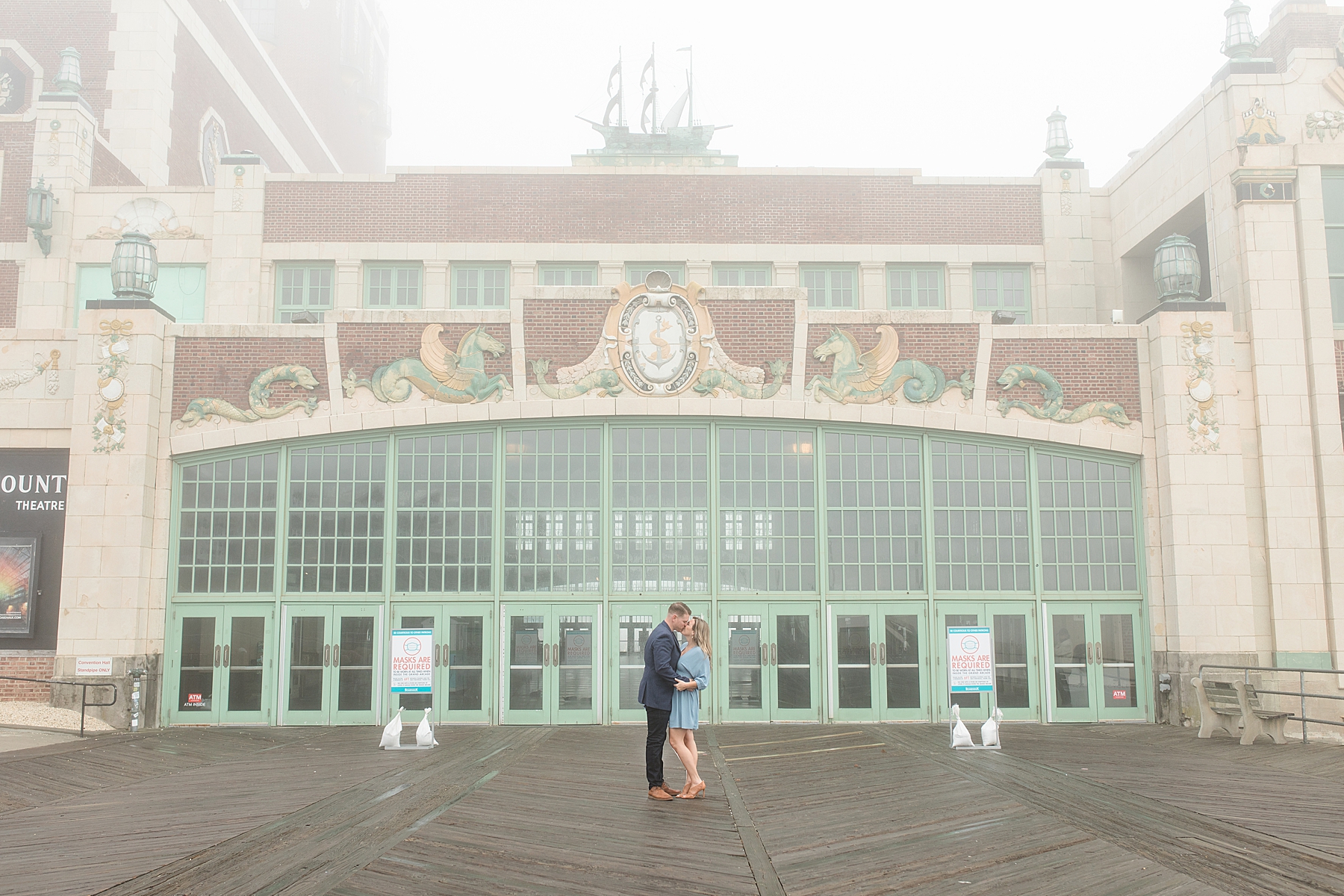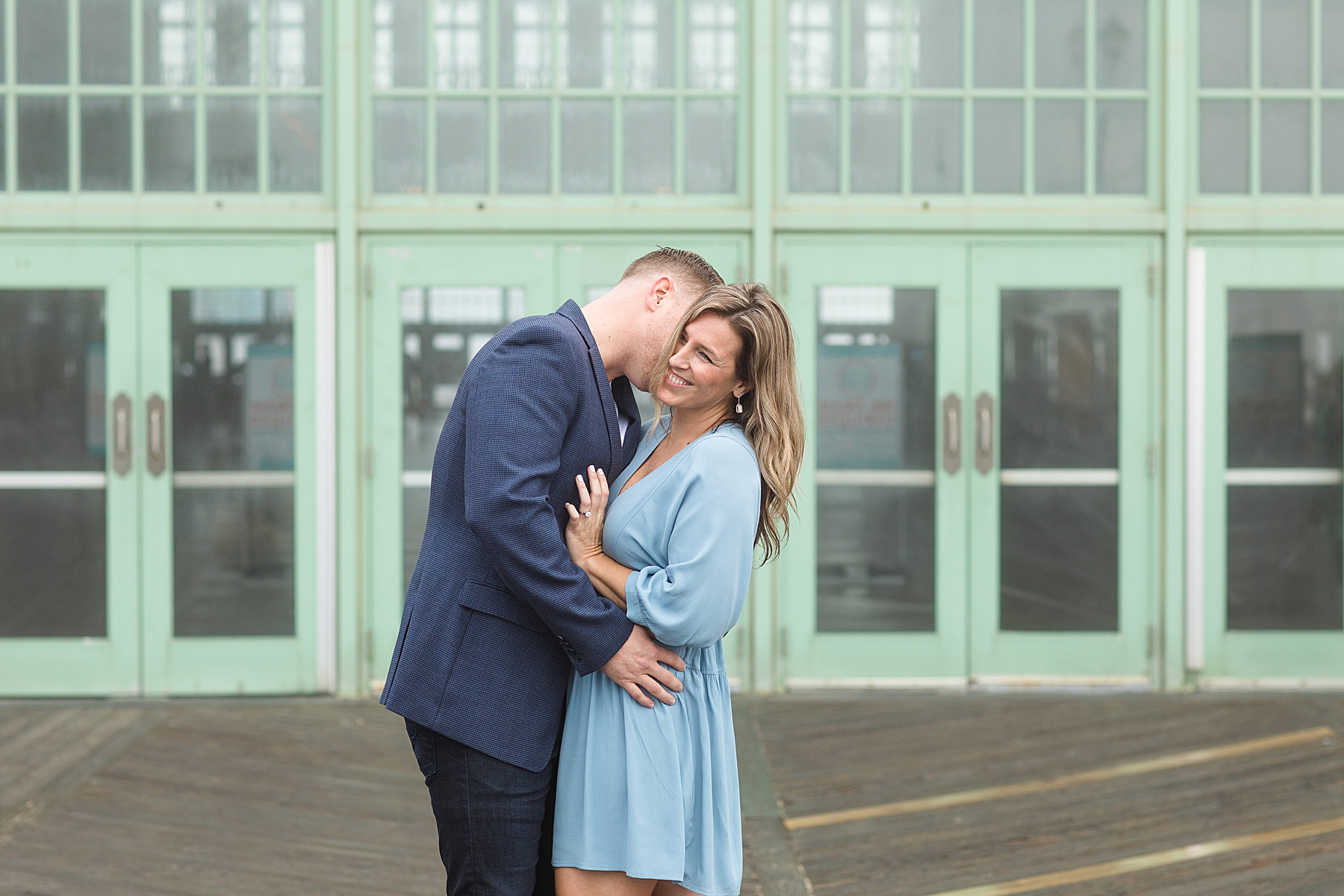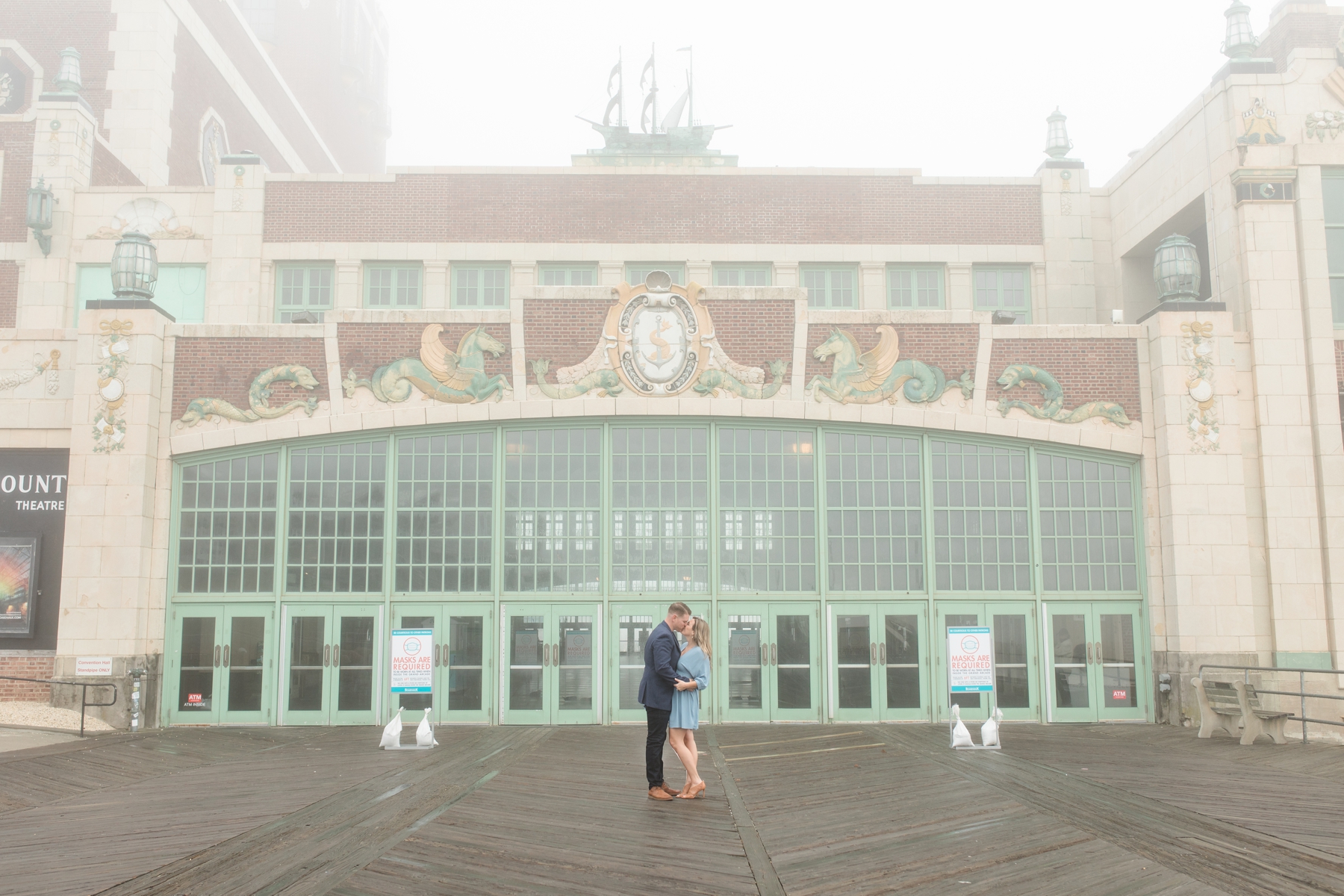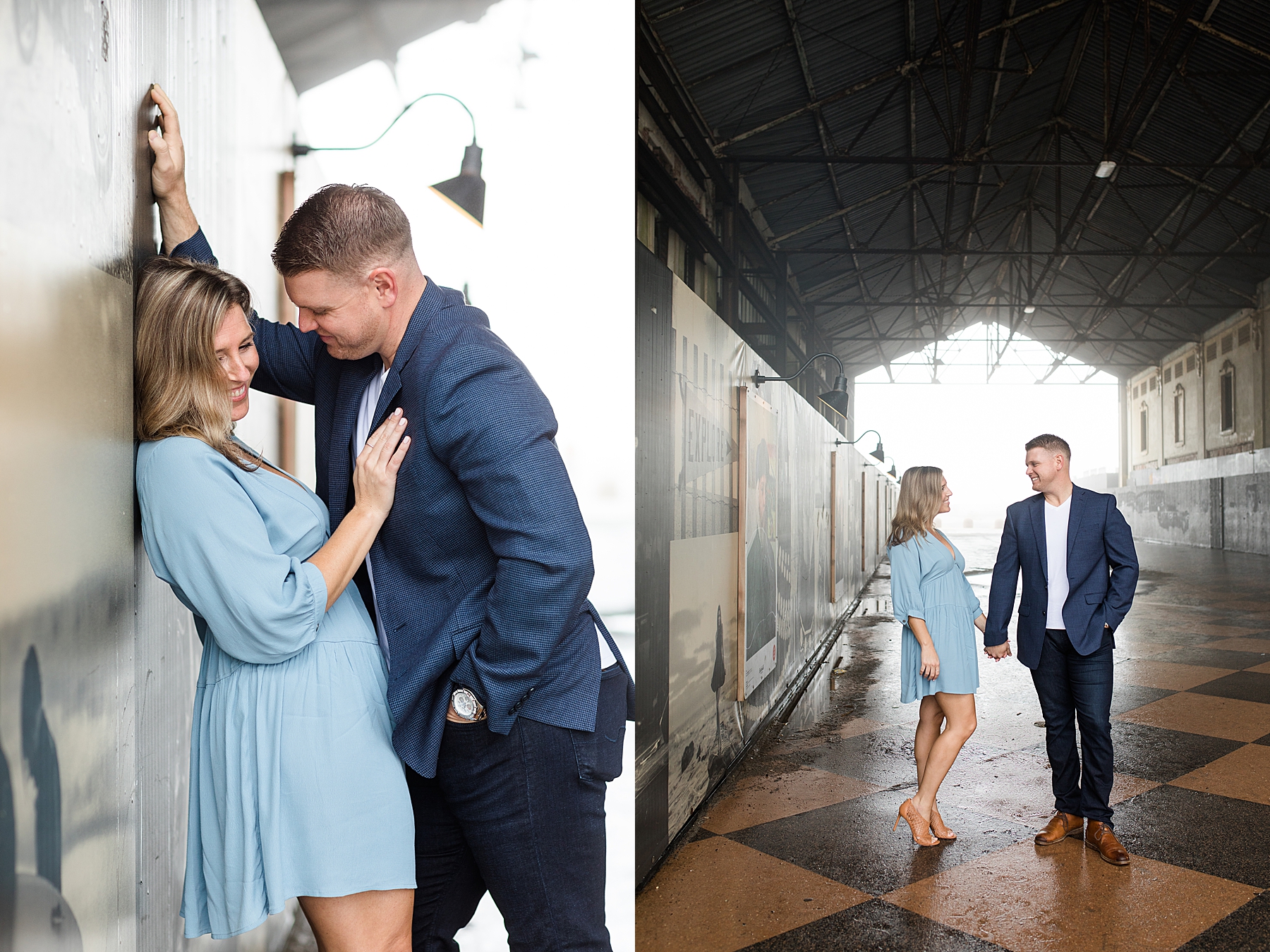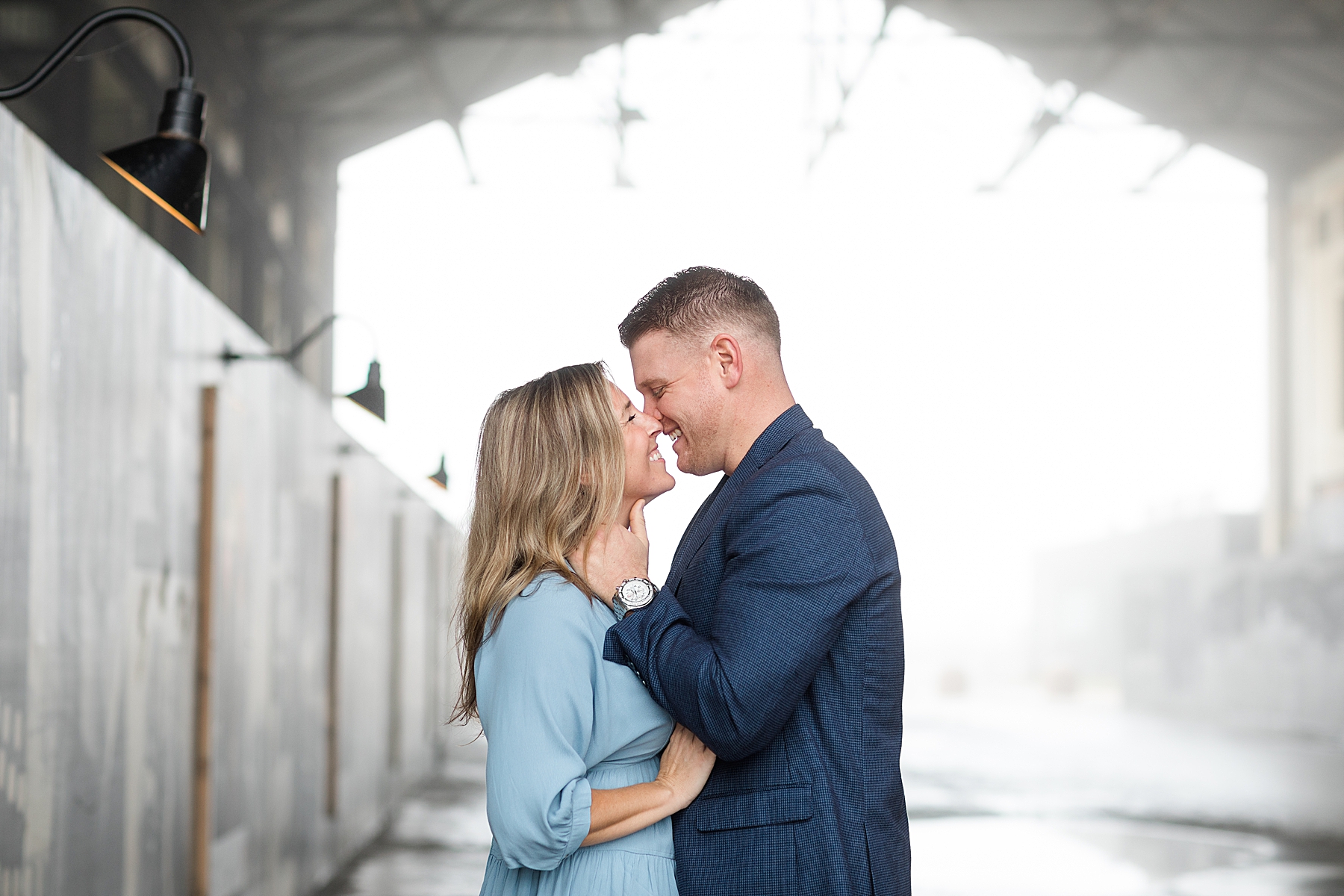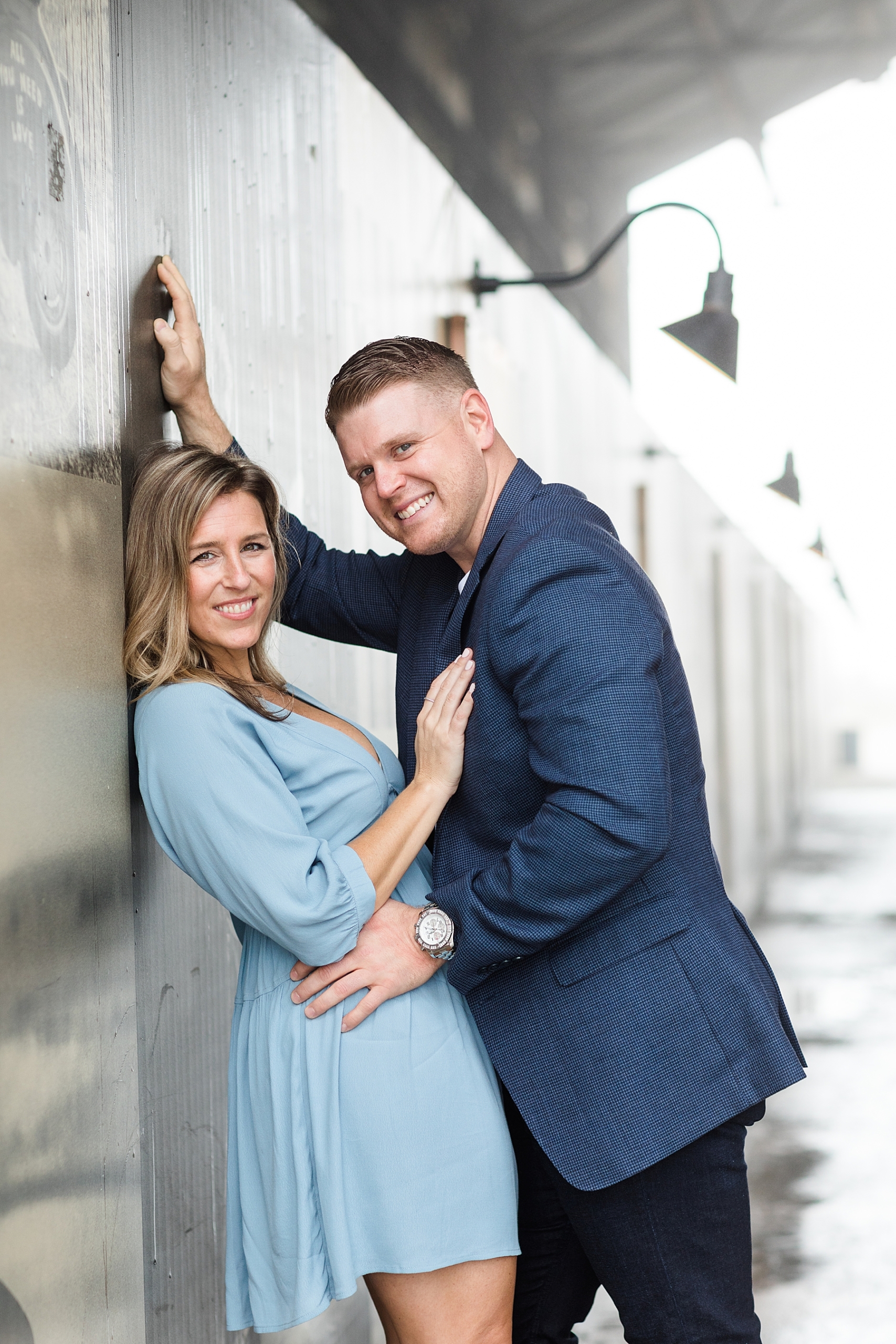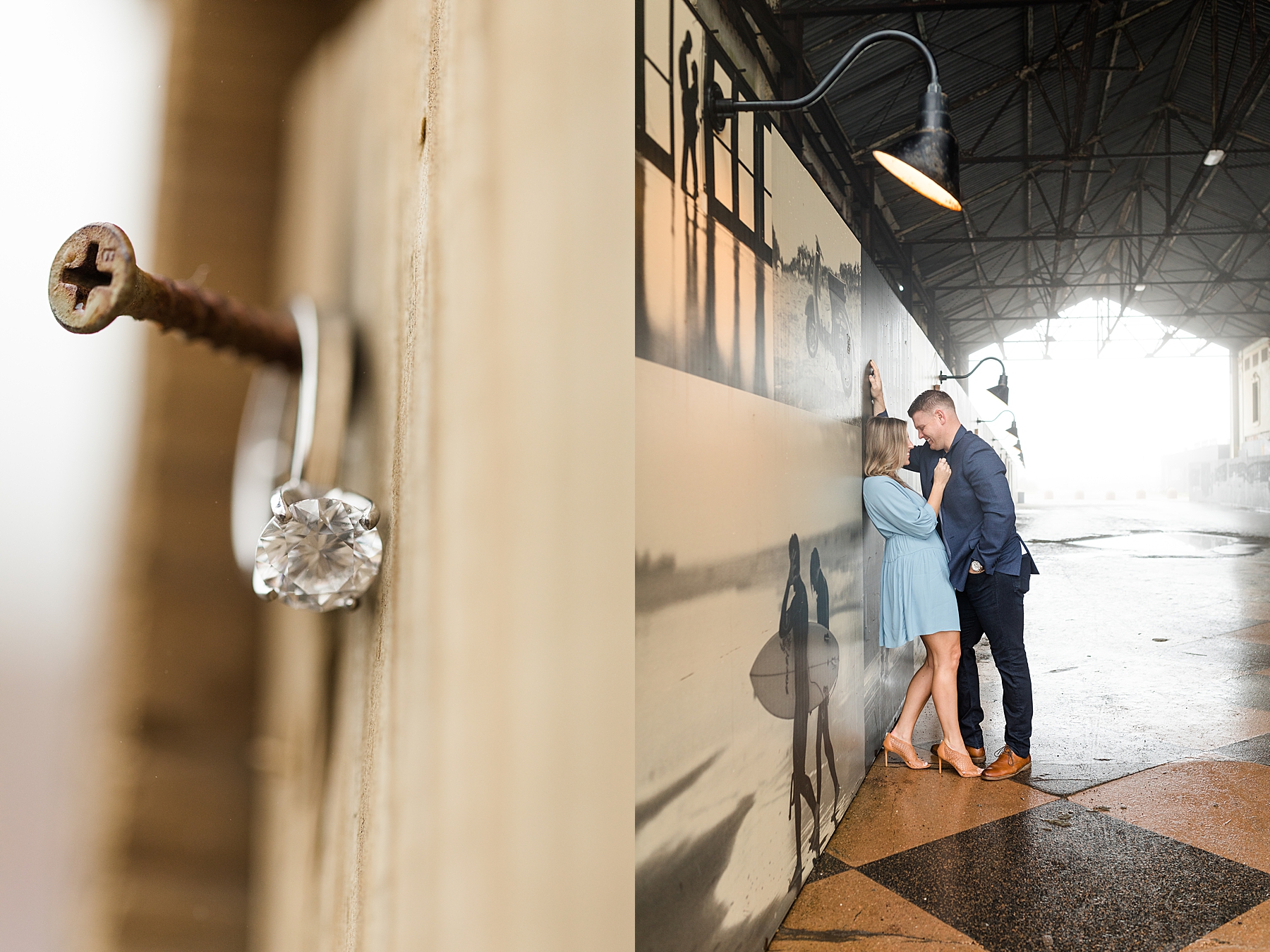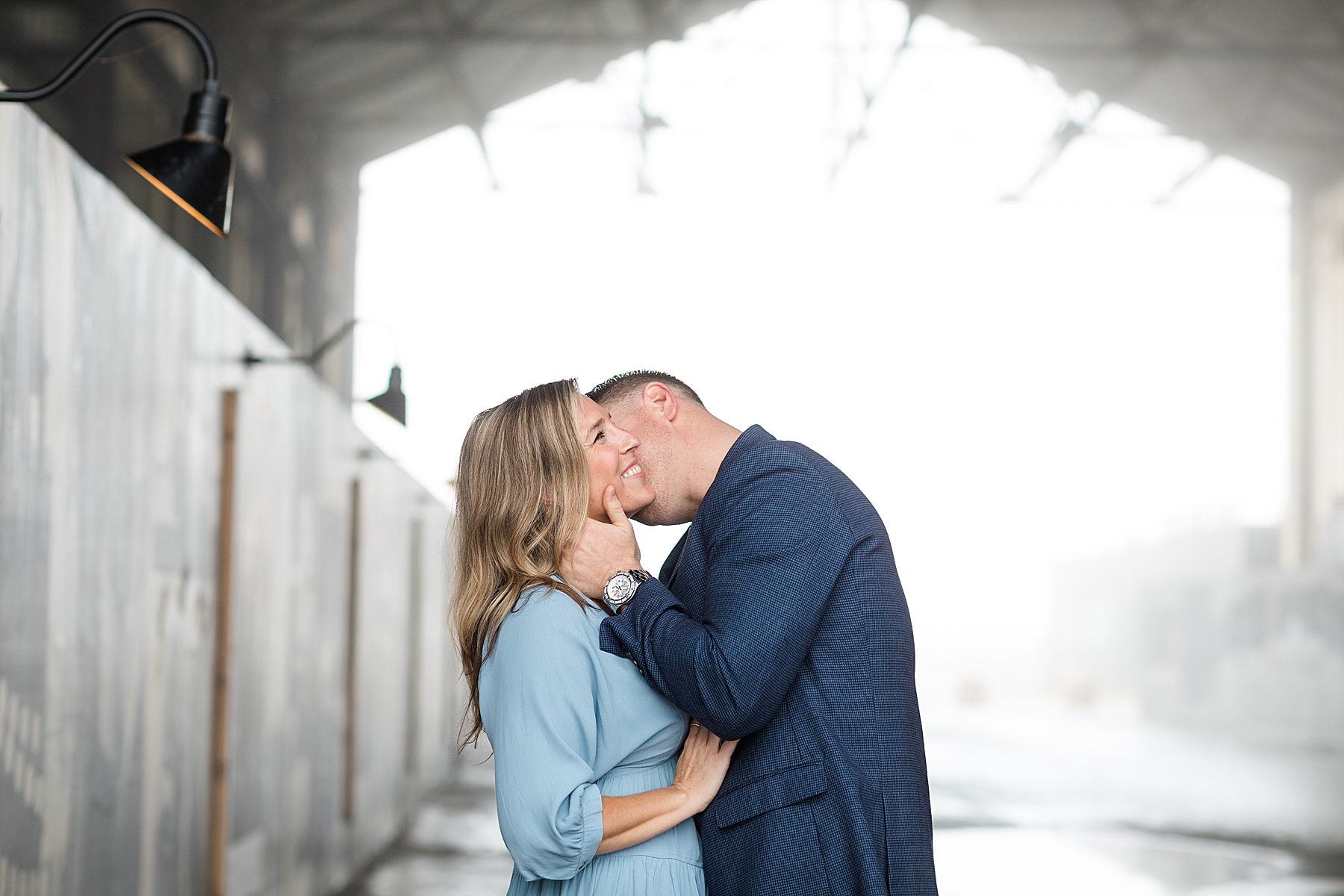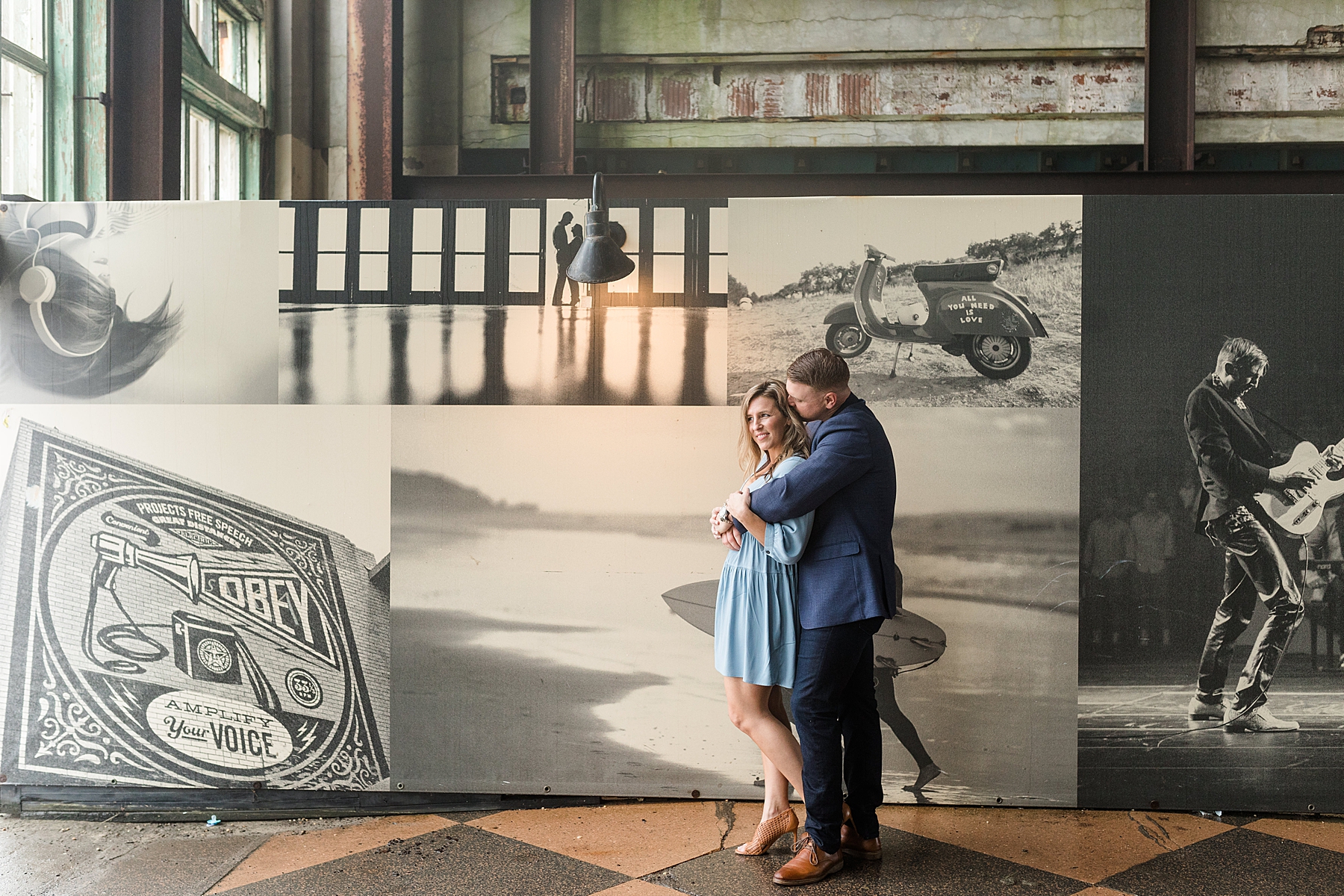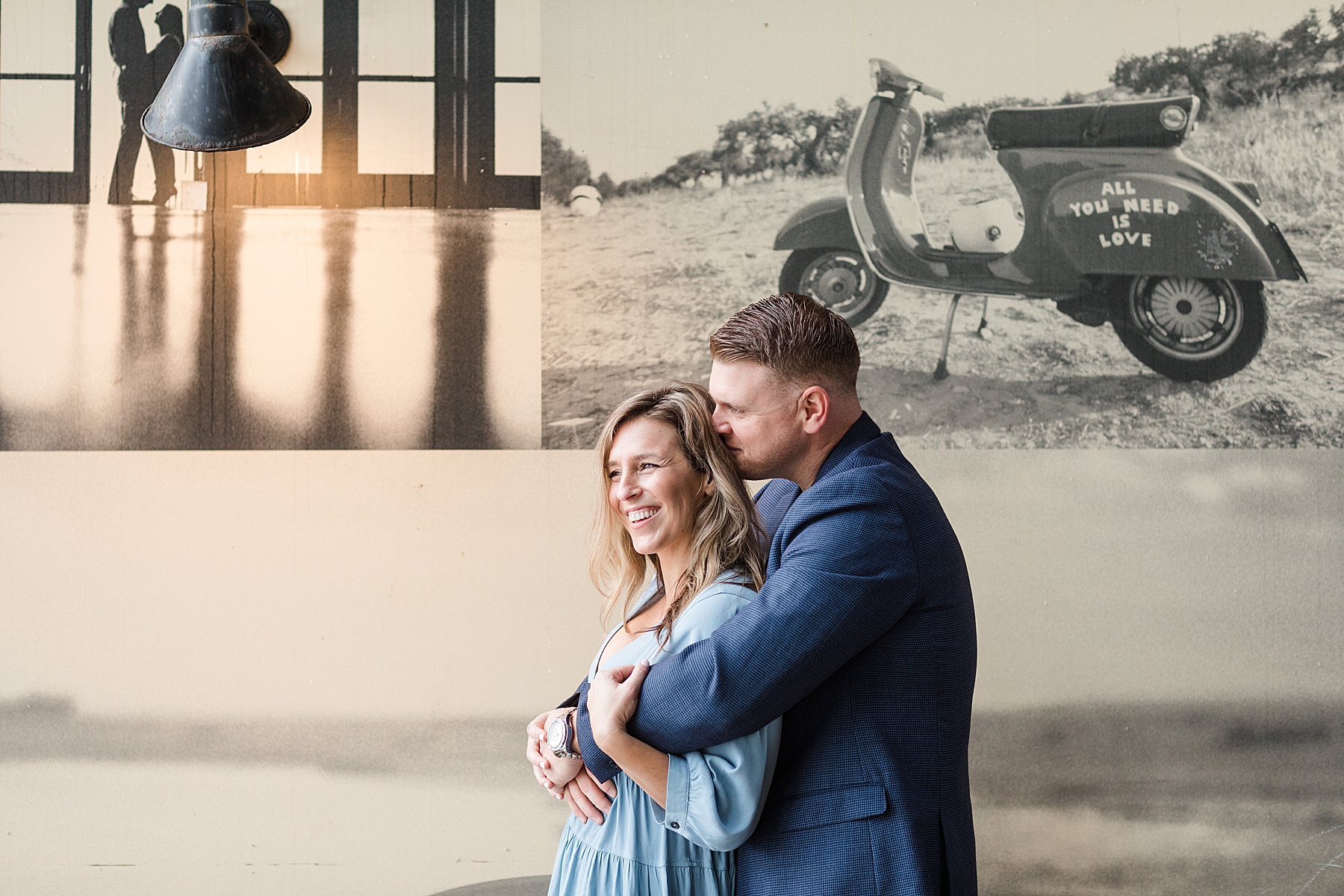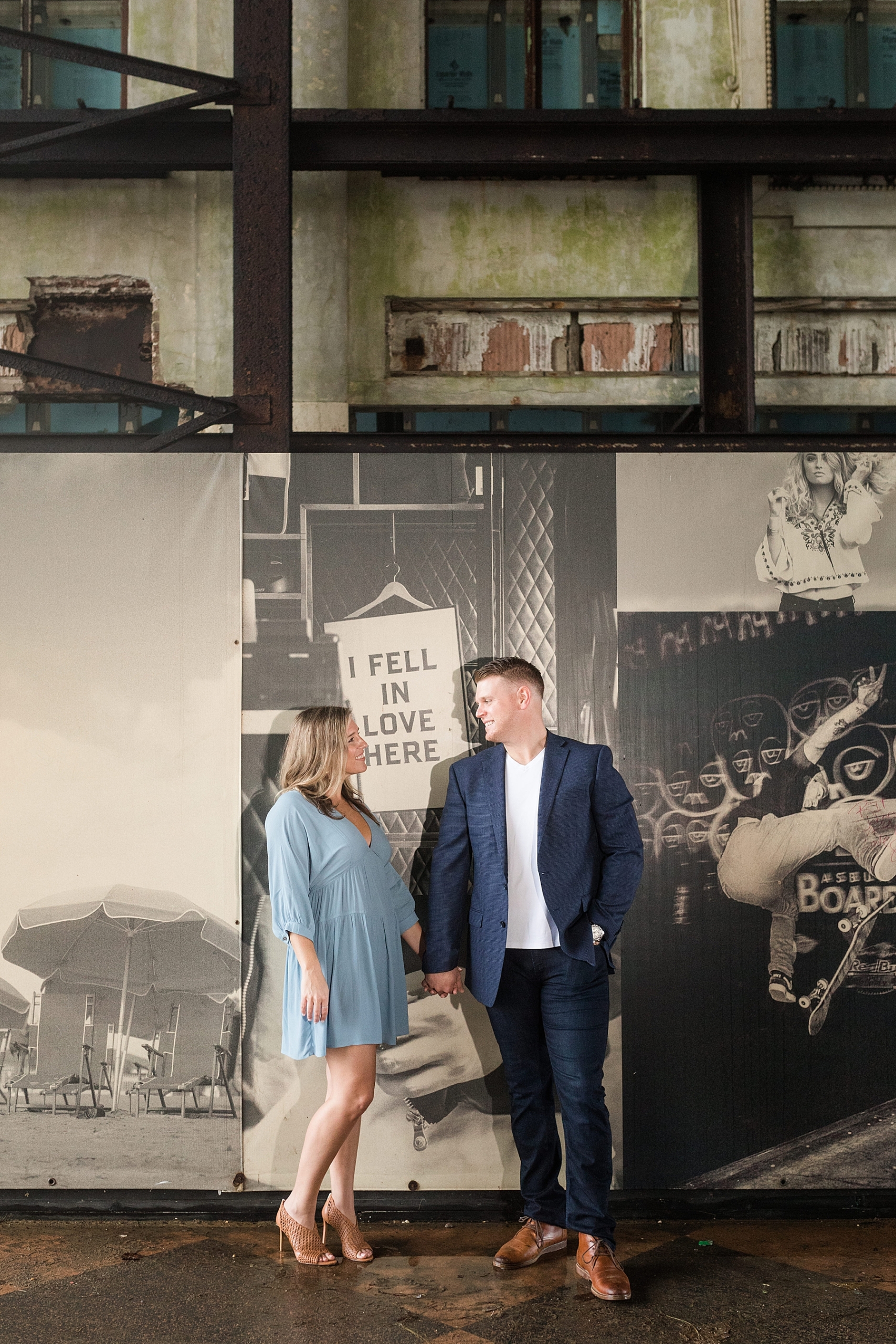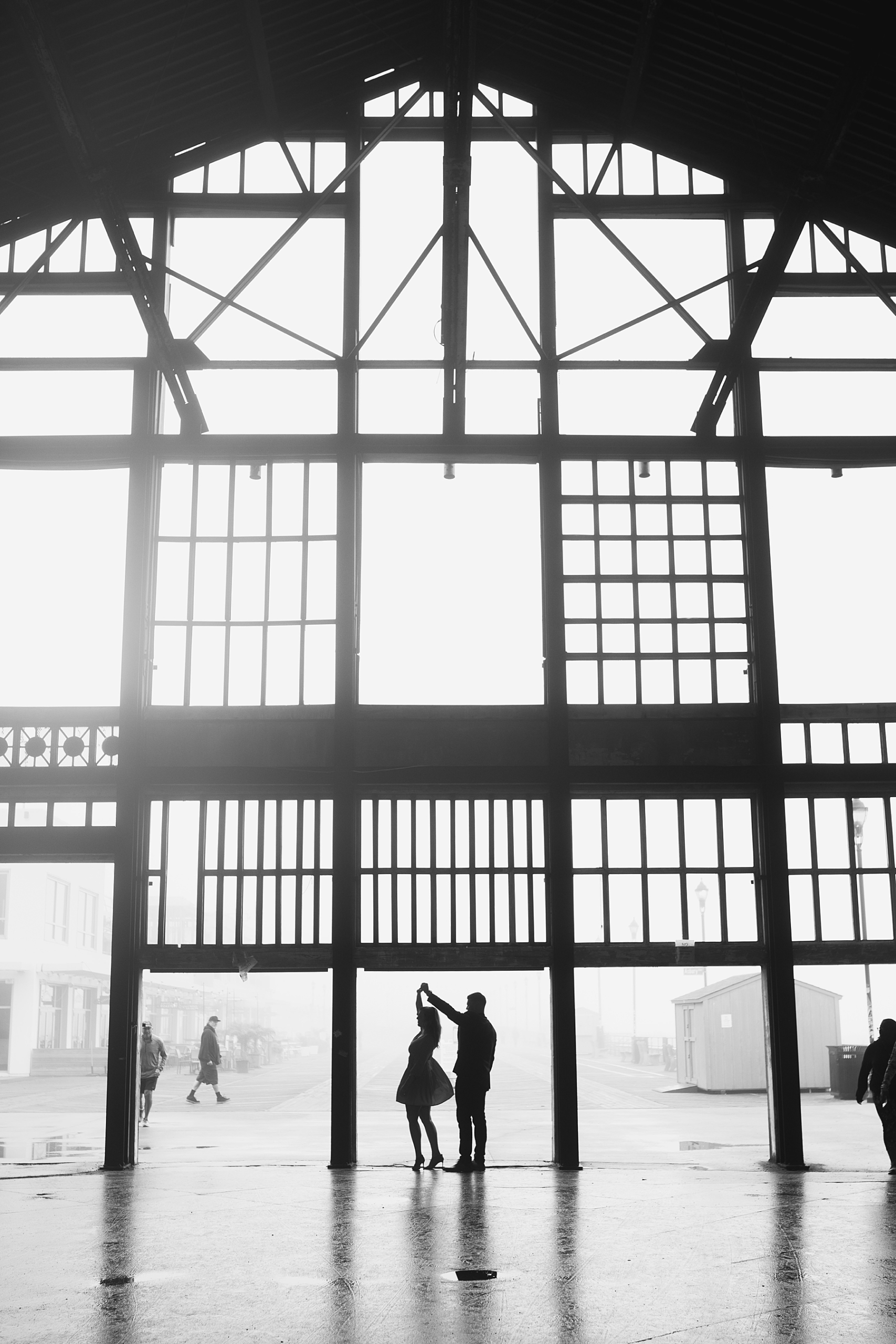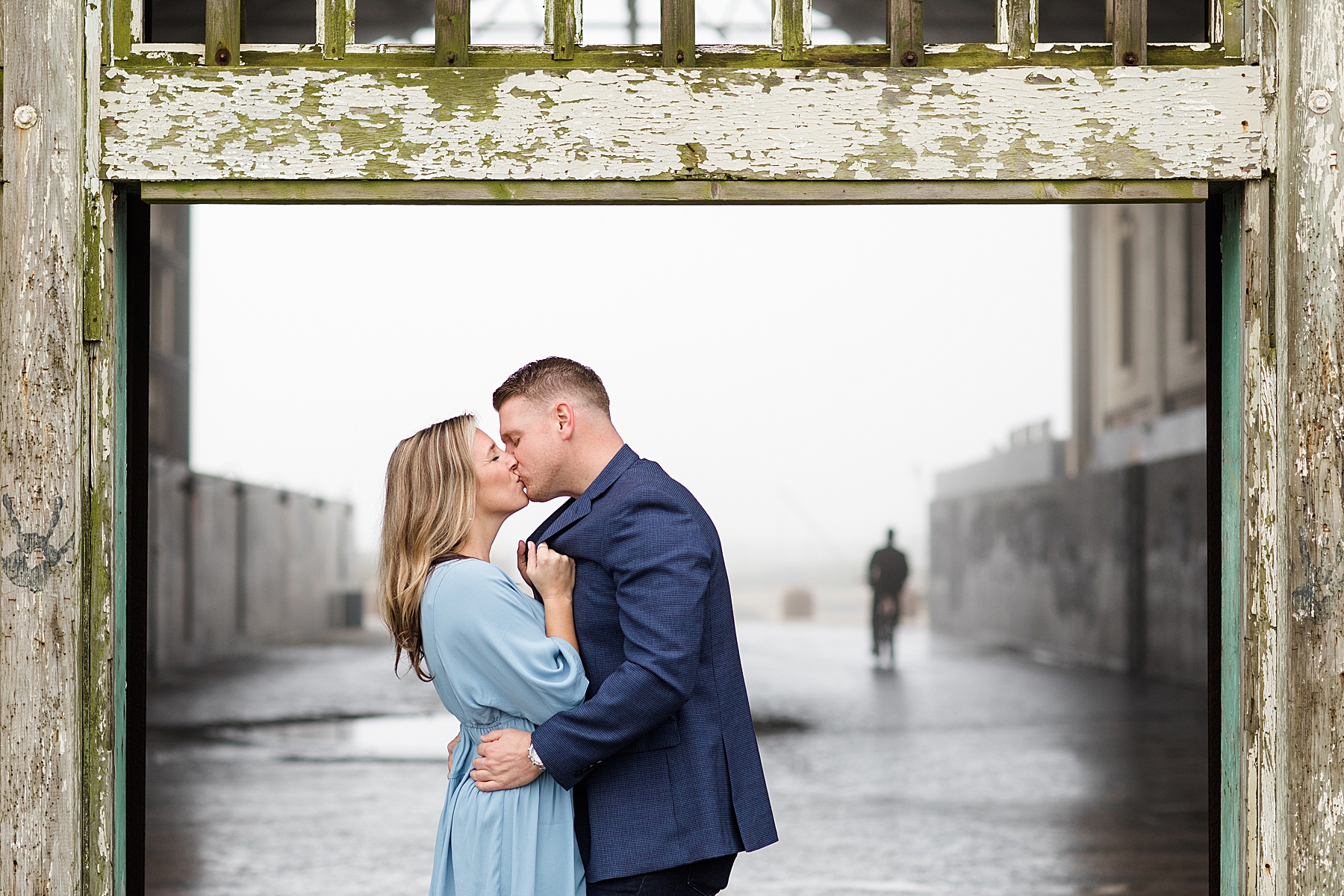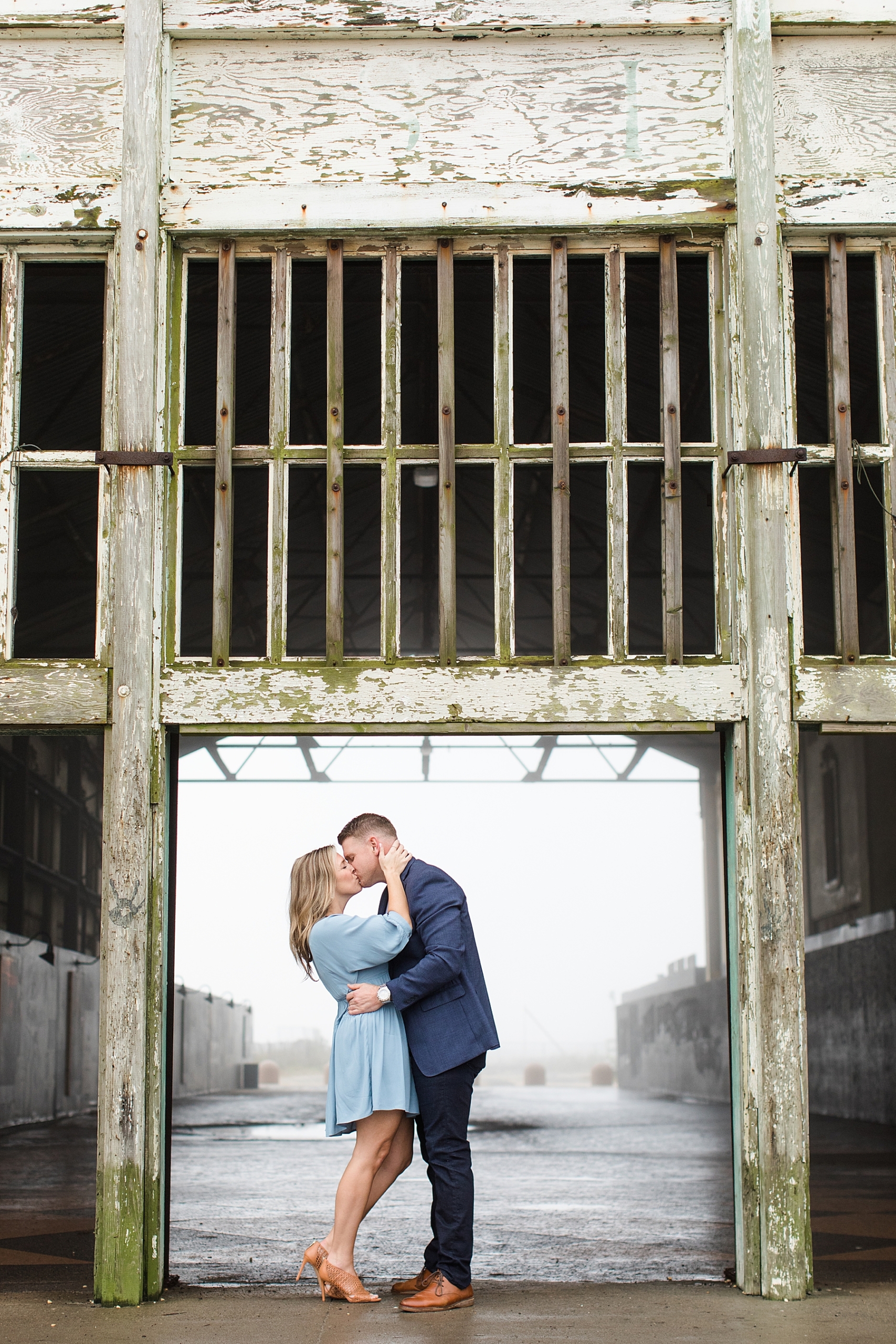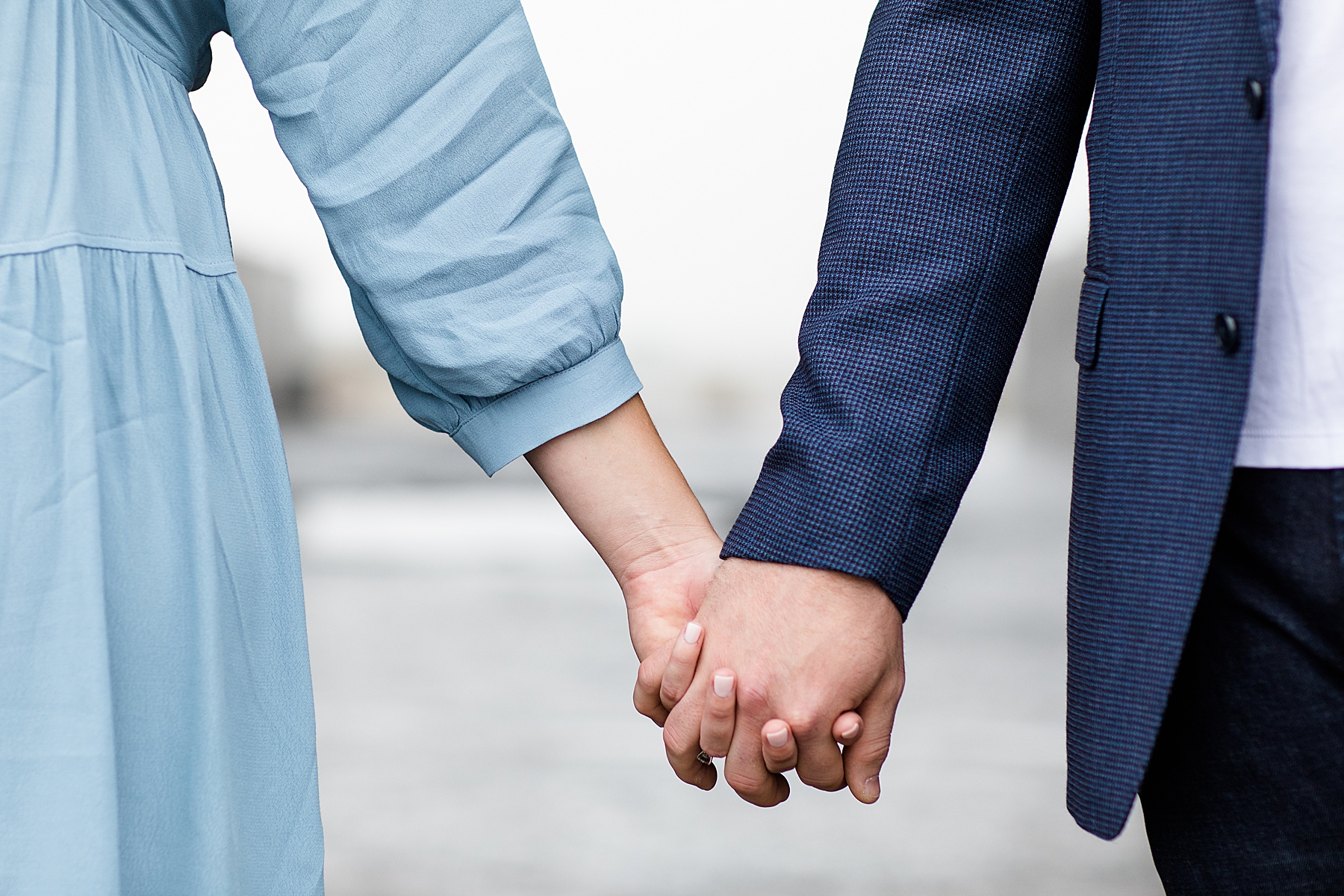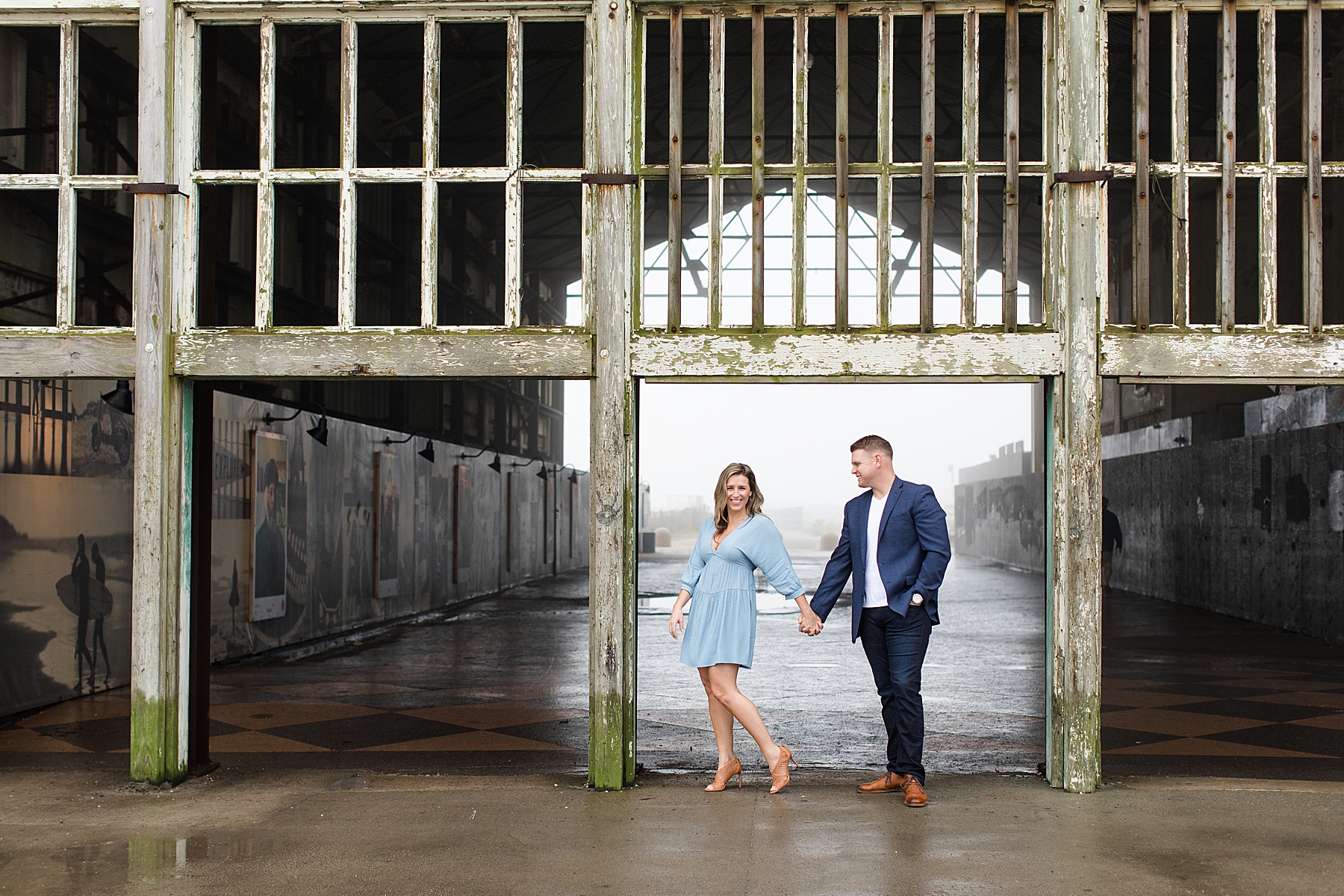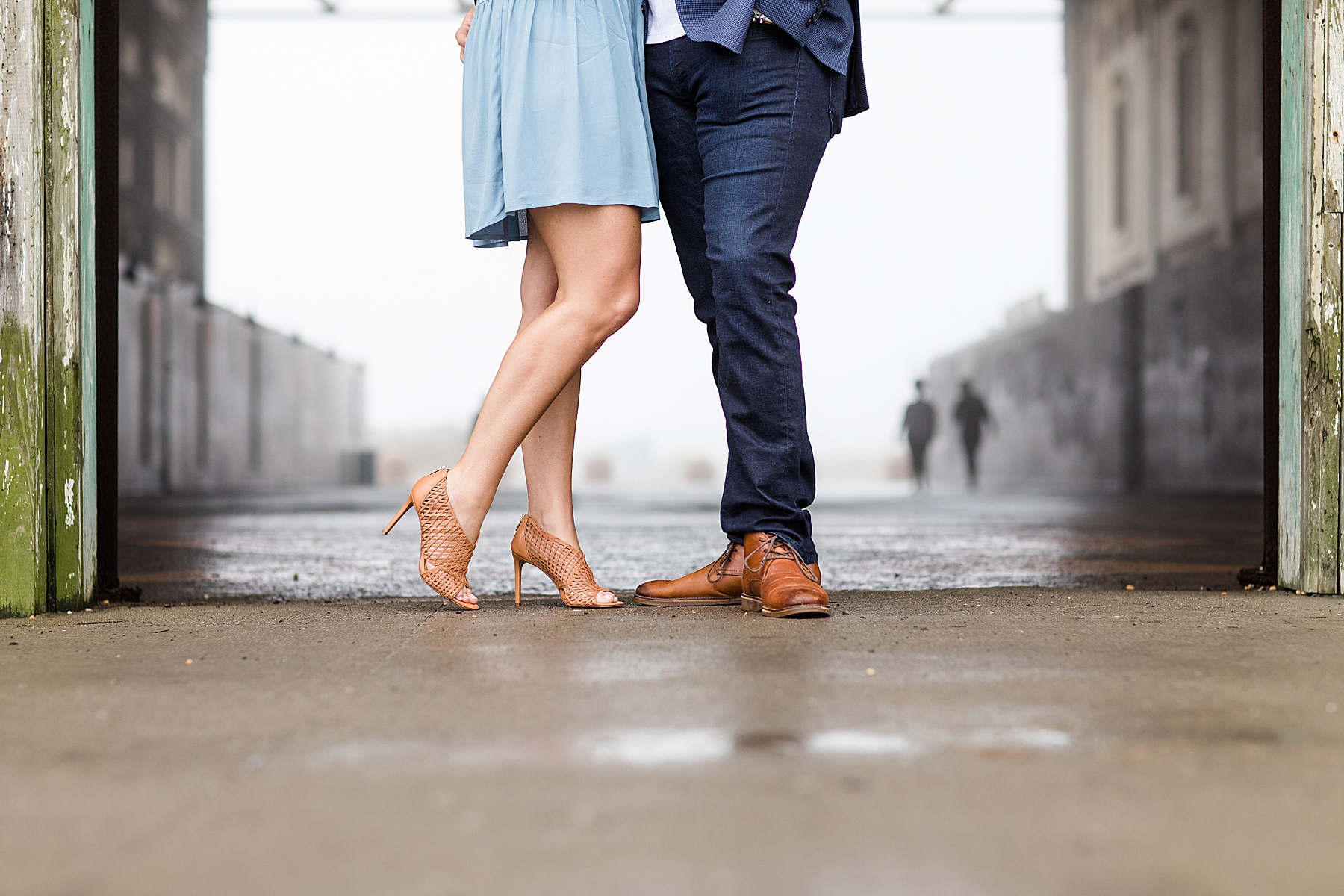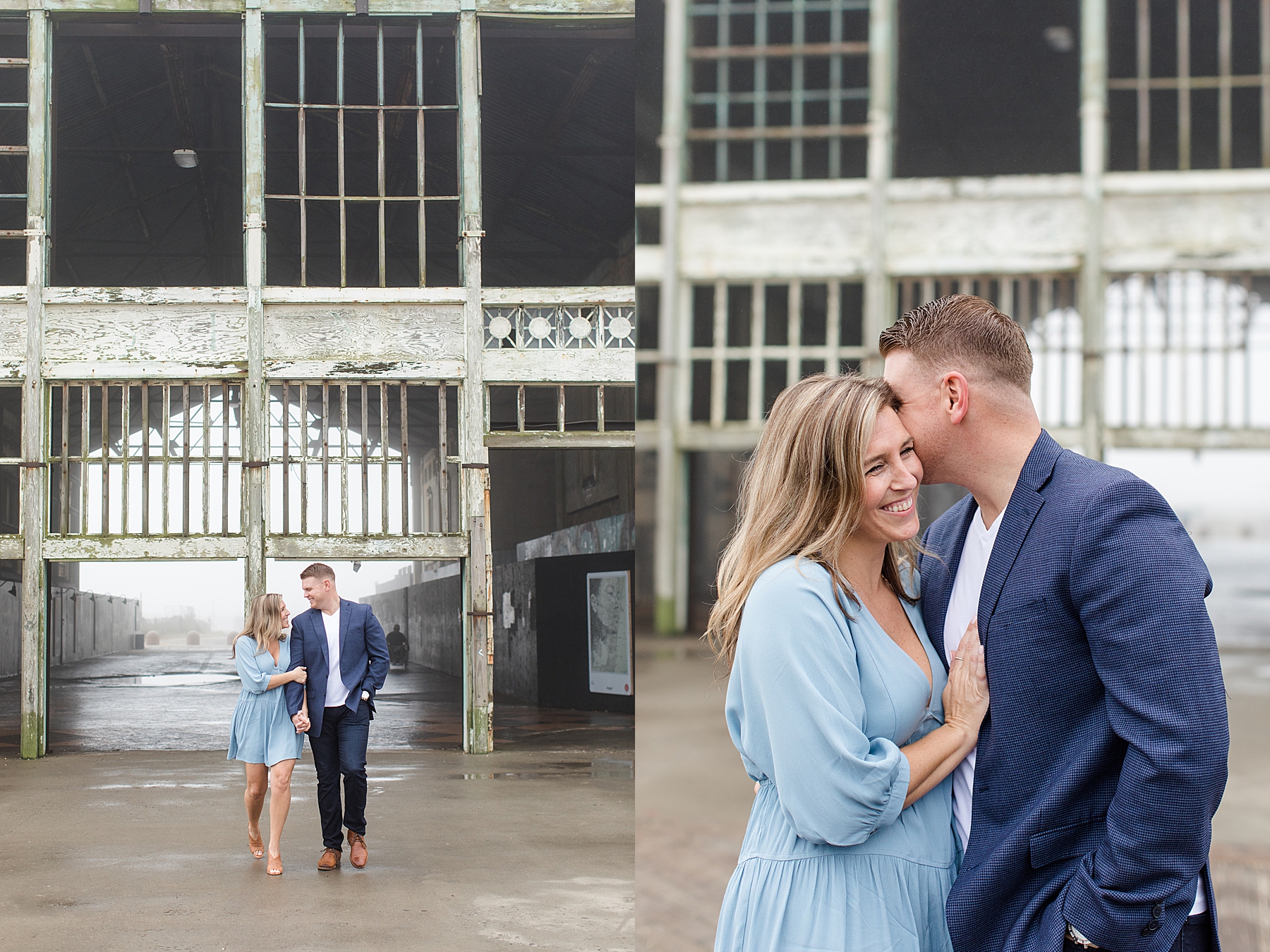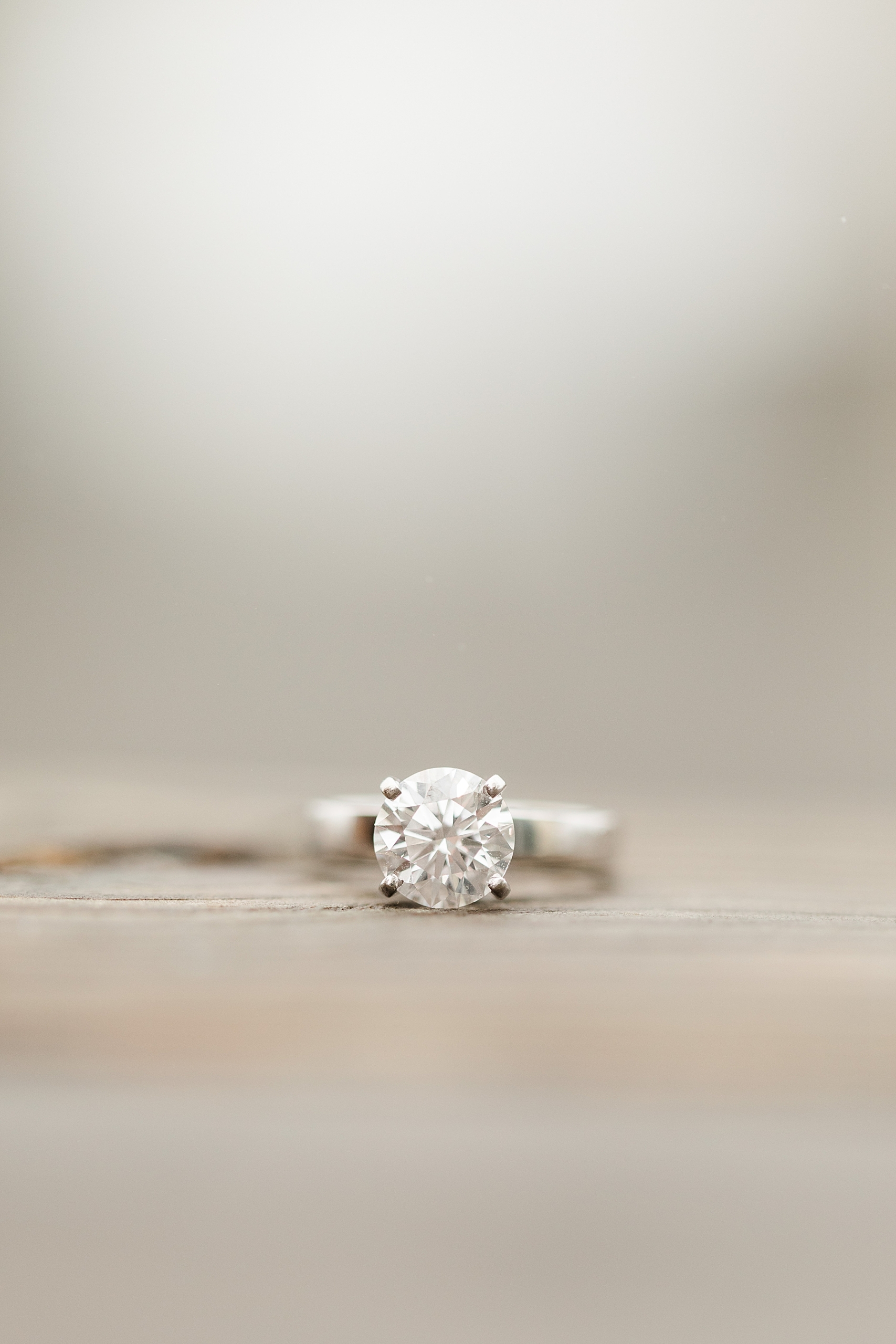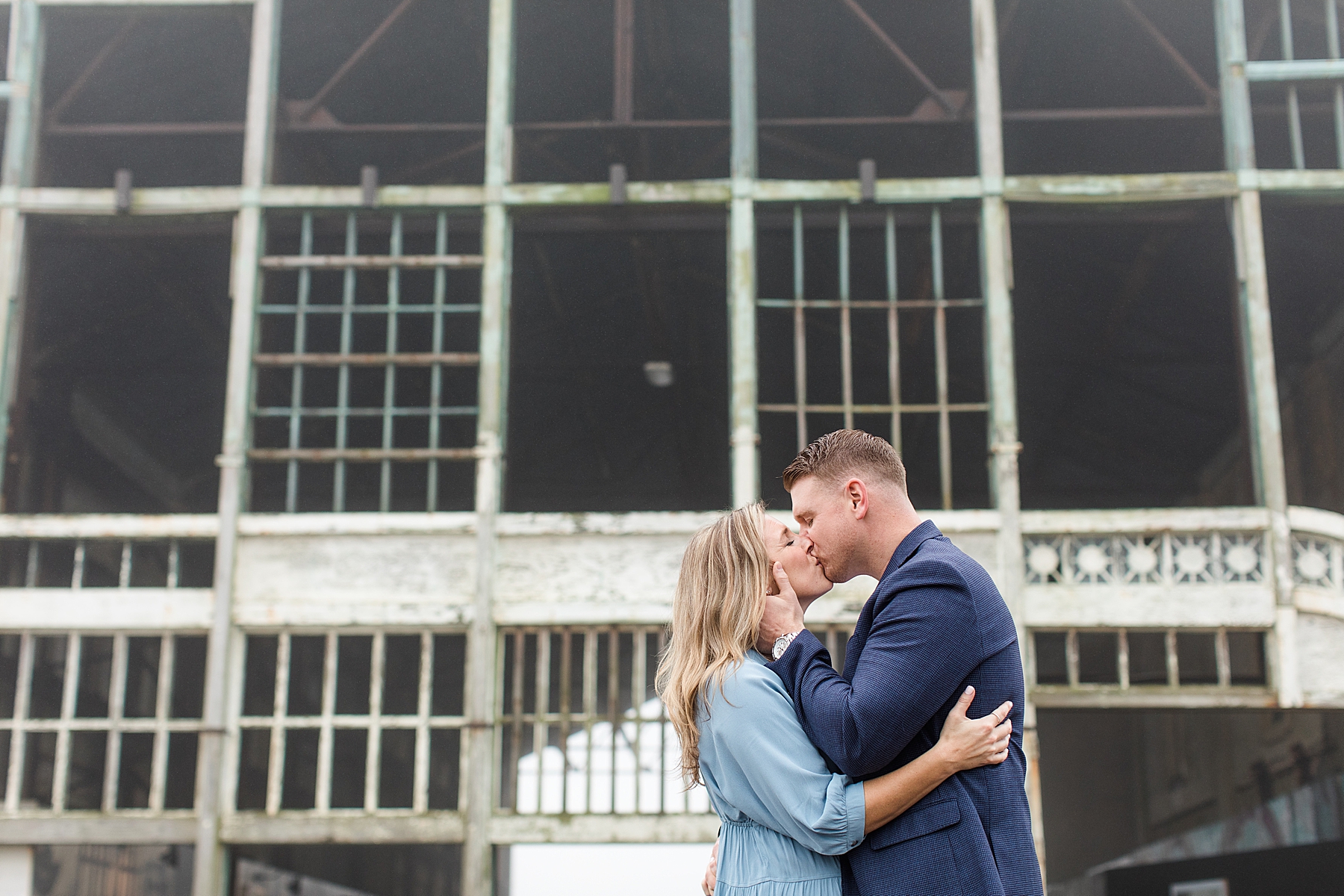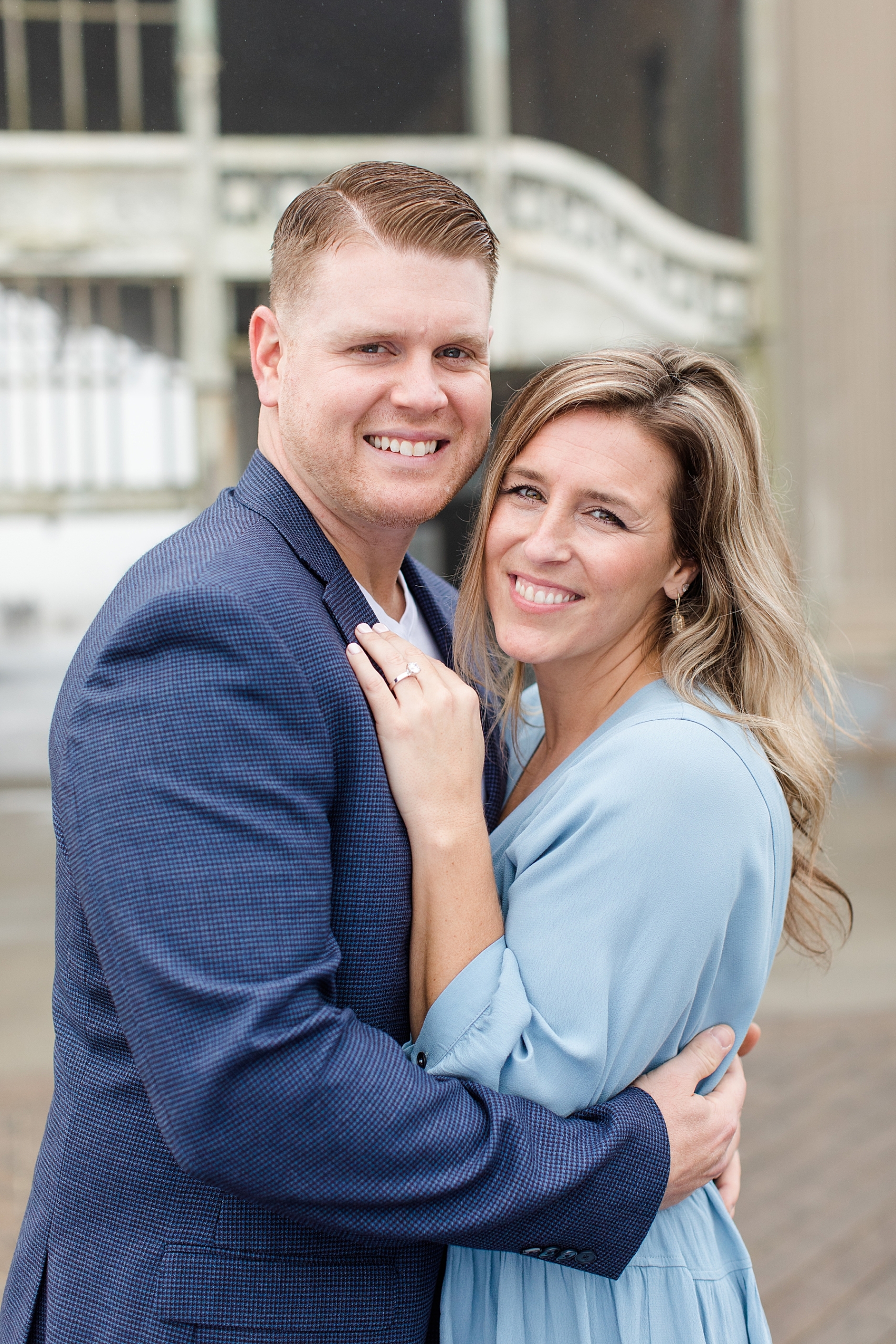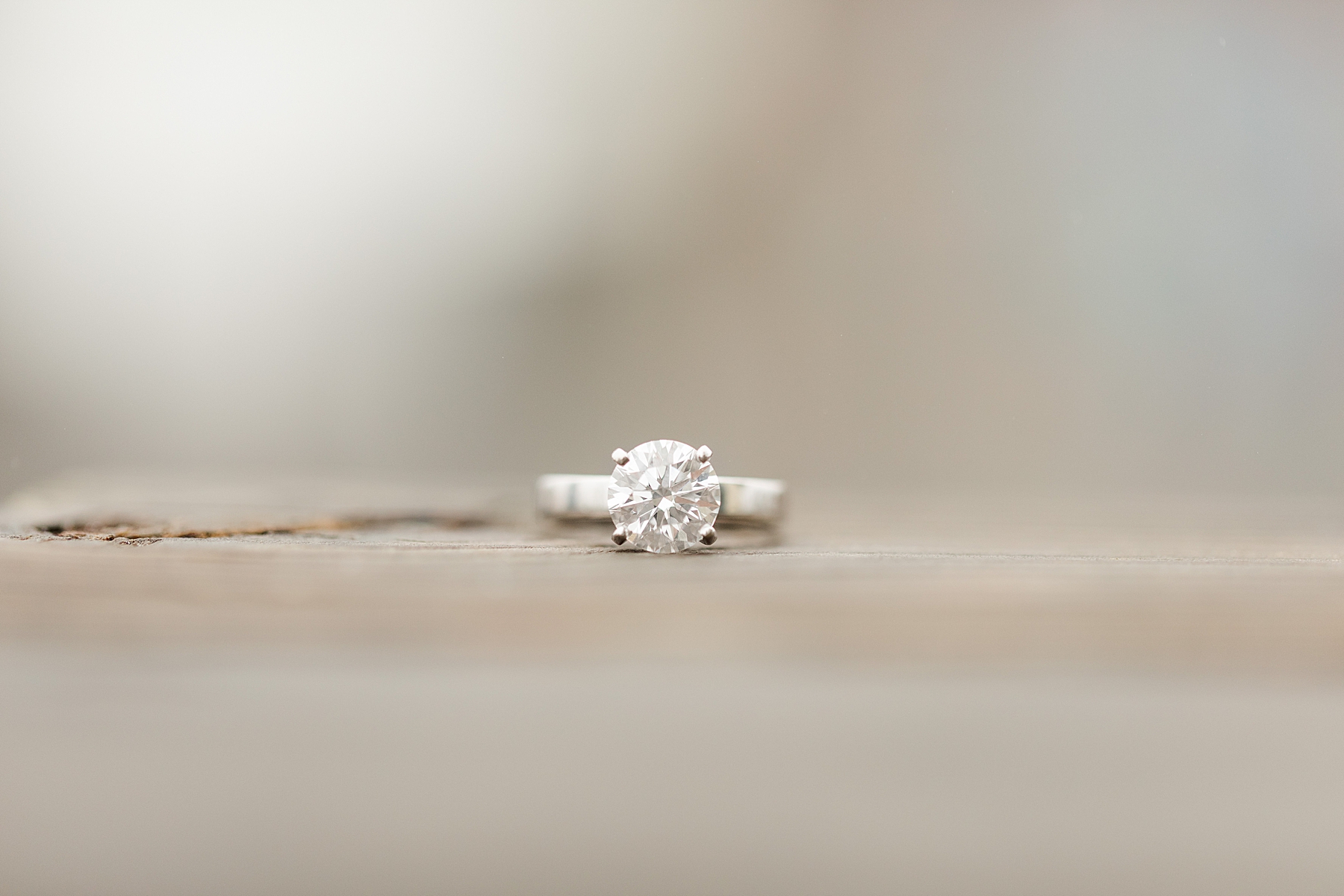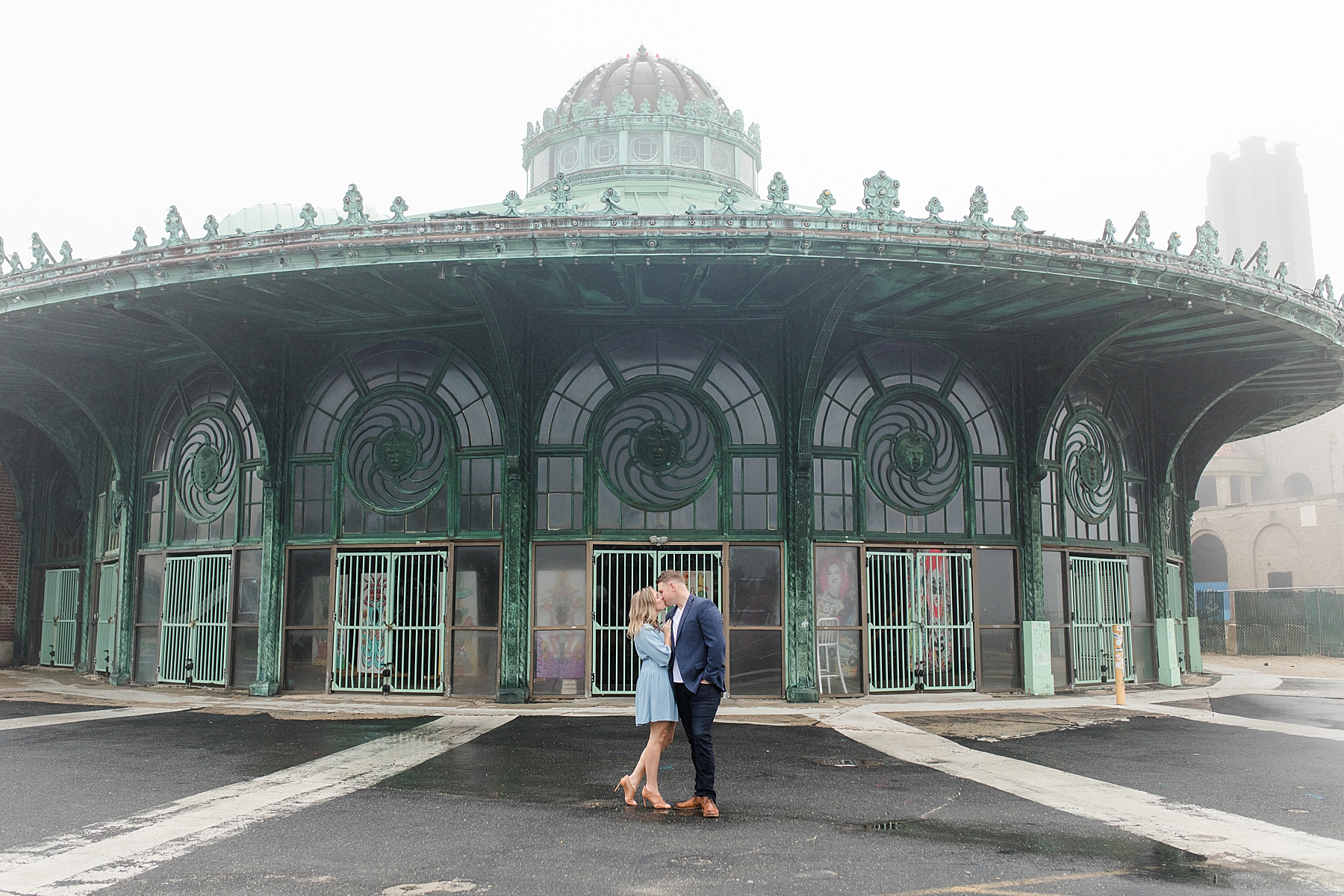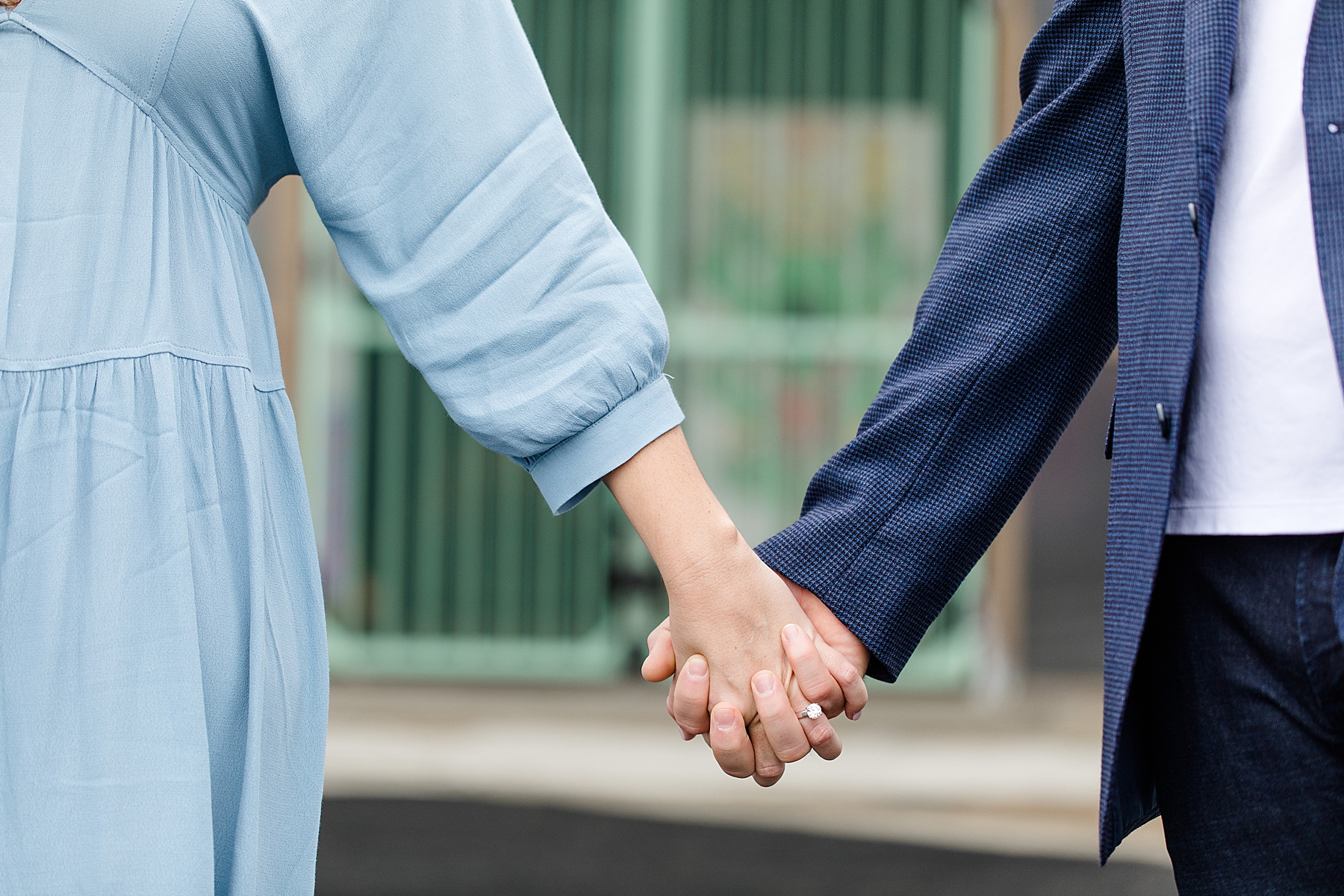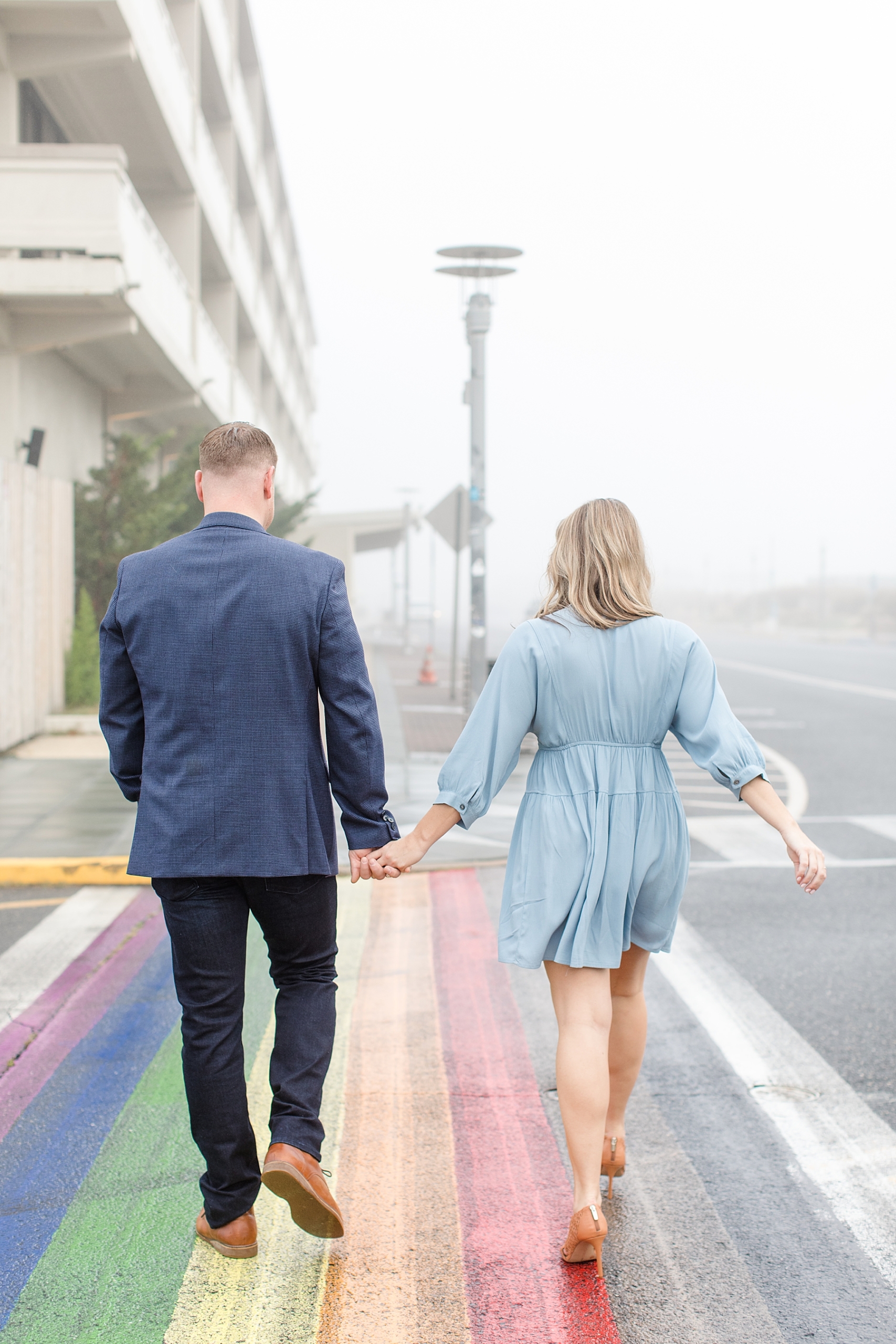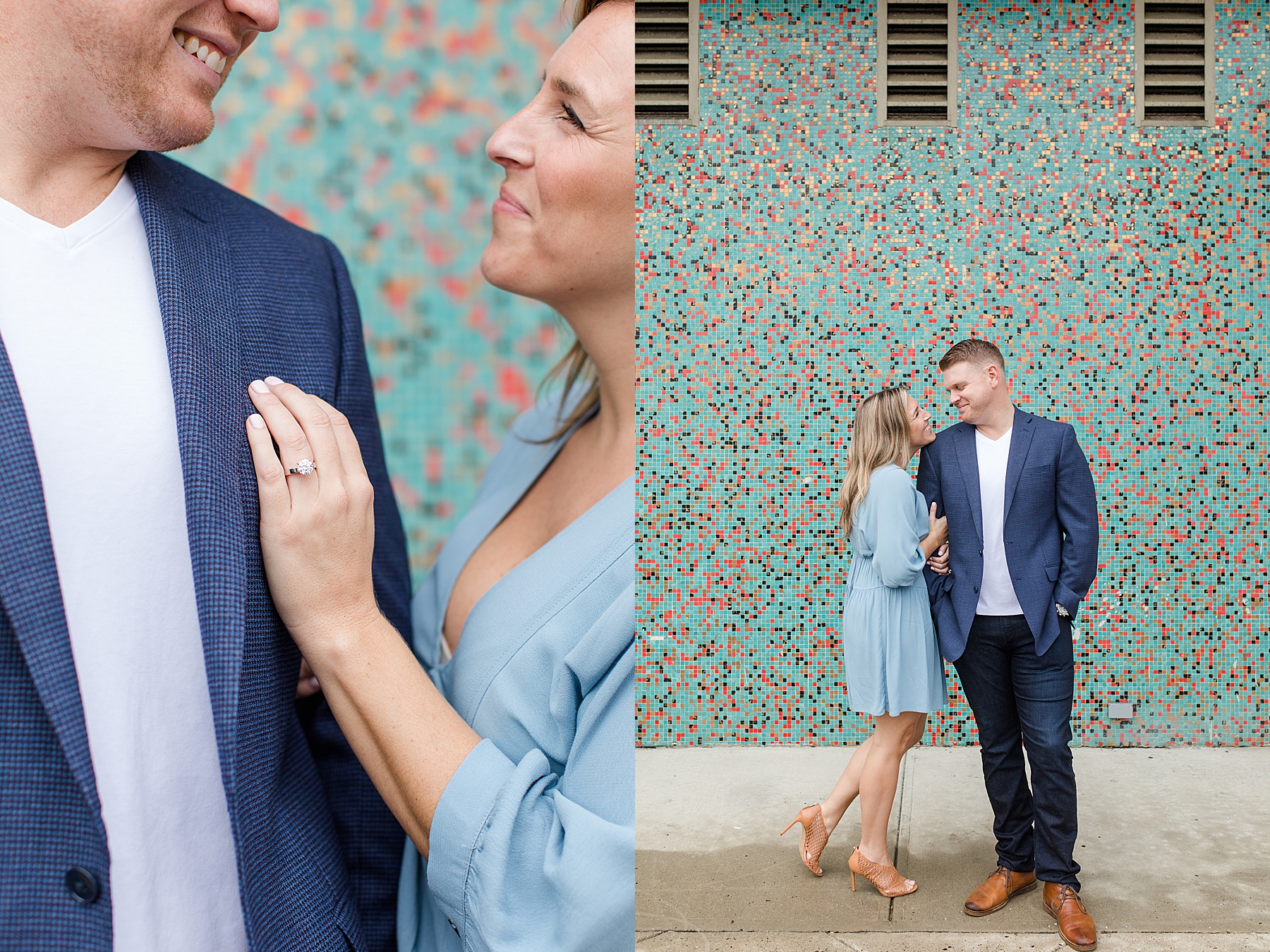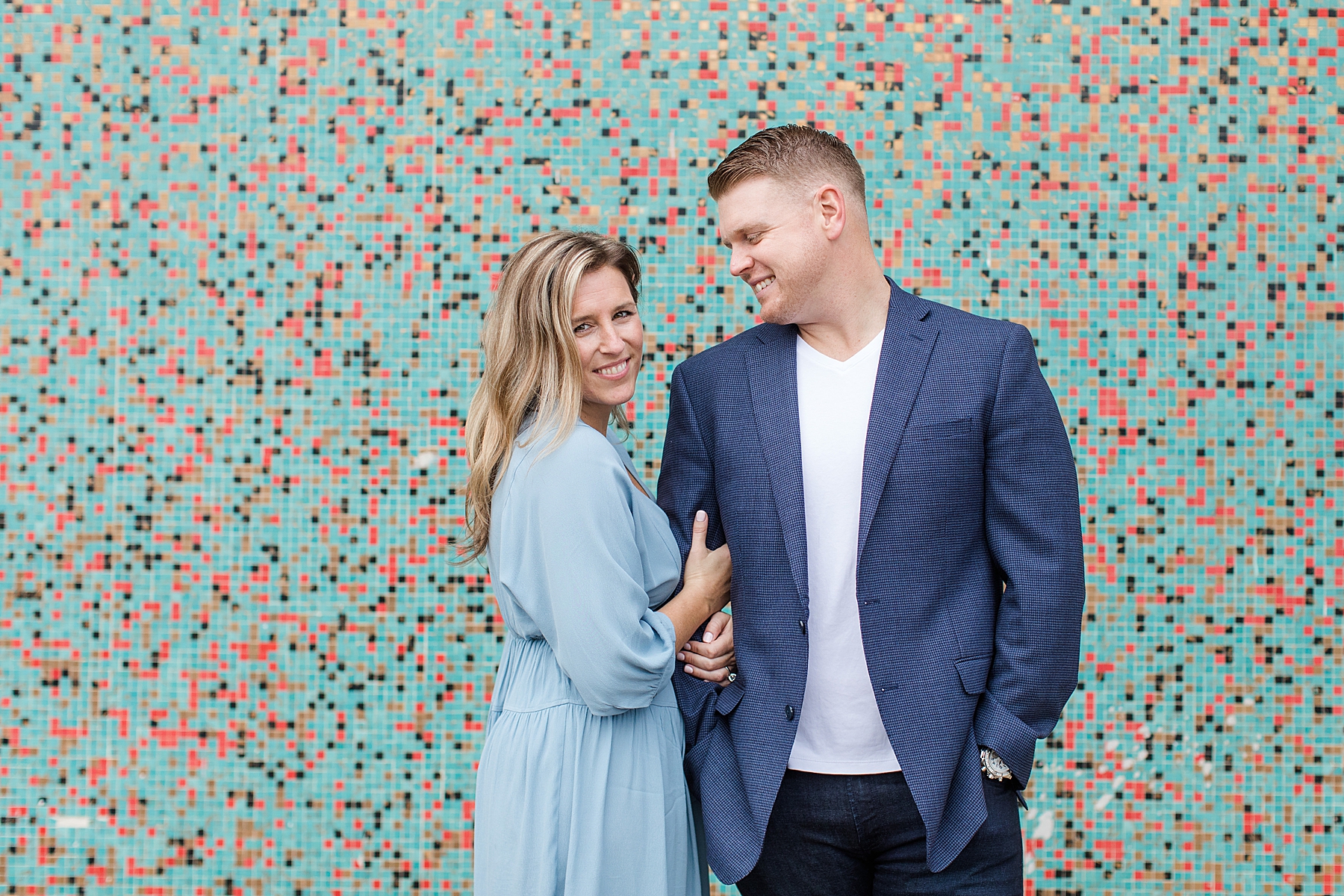 Photographer: Jackie Marino of Limelight Entertainment
Photo Location: Hoboken, New Jersey