Allaire State Park is an incredible place for engagement photography. There are a ton of great locations to photograph at. With the tree lined trails, outdoorsy brush, brick buildings, and open fields, there is a spot for everyone at Allaire State Park. The trails are great to explore, and with sunshine, these paths create beautiful romantic twinkling light in your photographs. The vastness of Allaire State Park ensures a variety of photo locations for your portrait session.
Samantha + Roman
Roman wore a button-down navy and red long-sleeved shirt with dark denim jeans, and black suede dress shoes. Samantha wore a super cute floral print dress! She paired the dress with navy tights and brown decorative booties. Grace had on a super cute colorful floral print bandana with a beautiful little bow on her collar.
Congratulations, Samantha + Roman!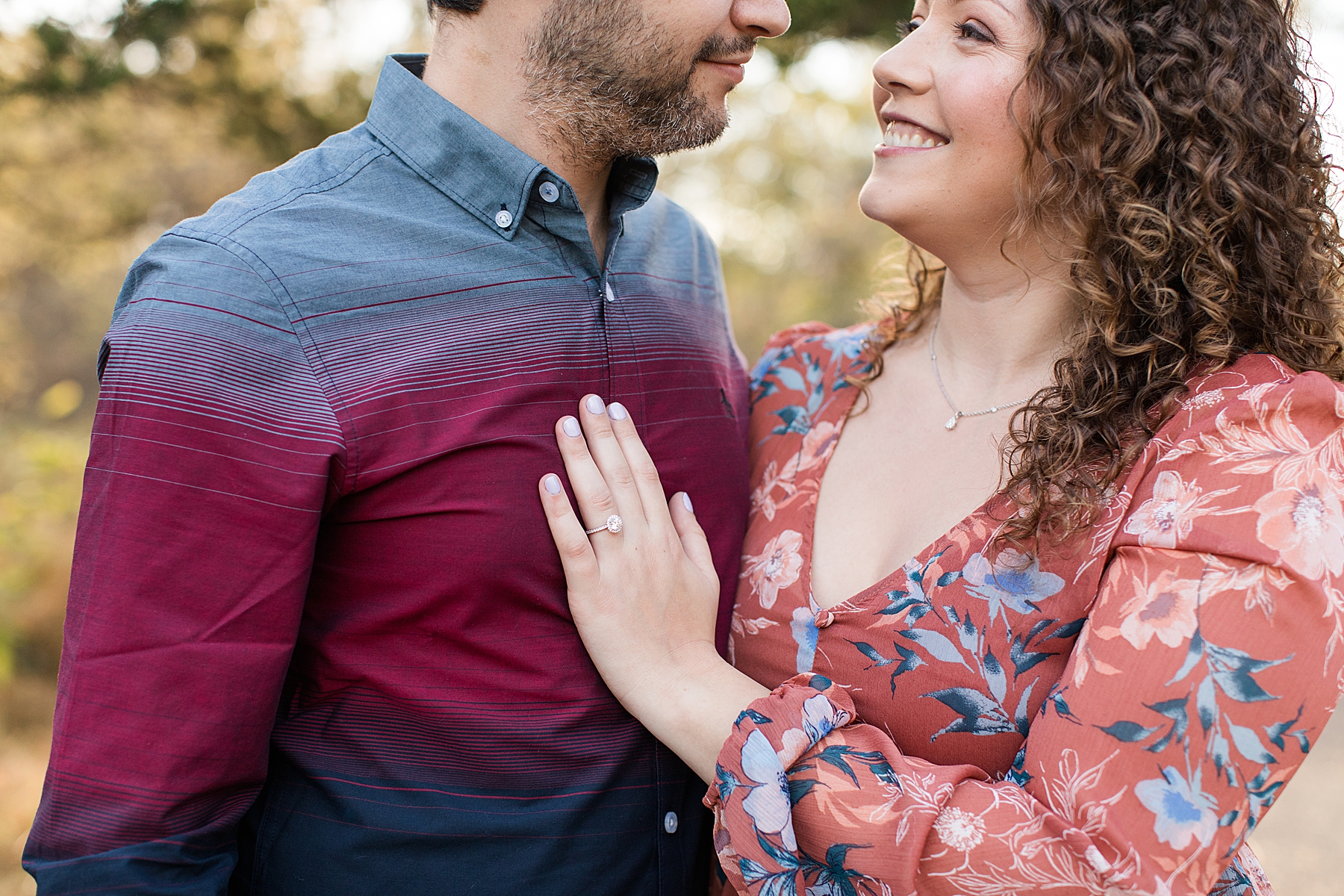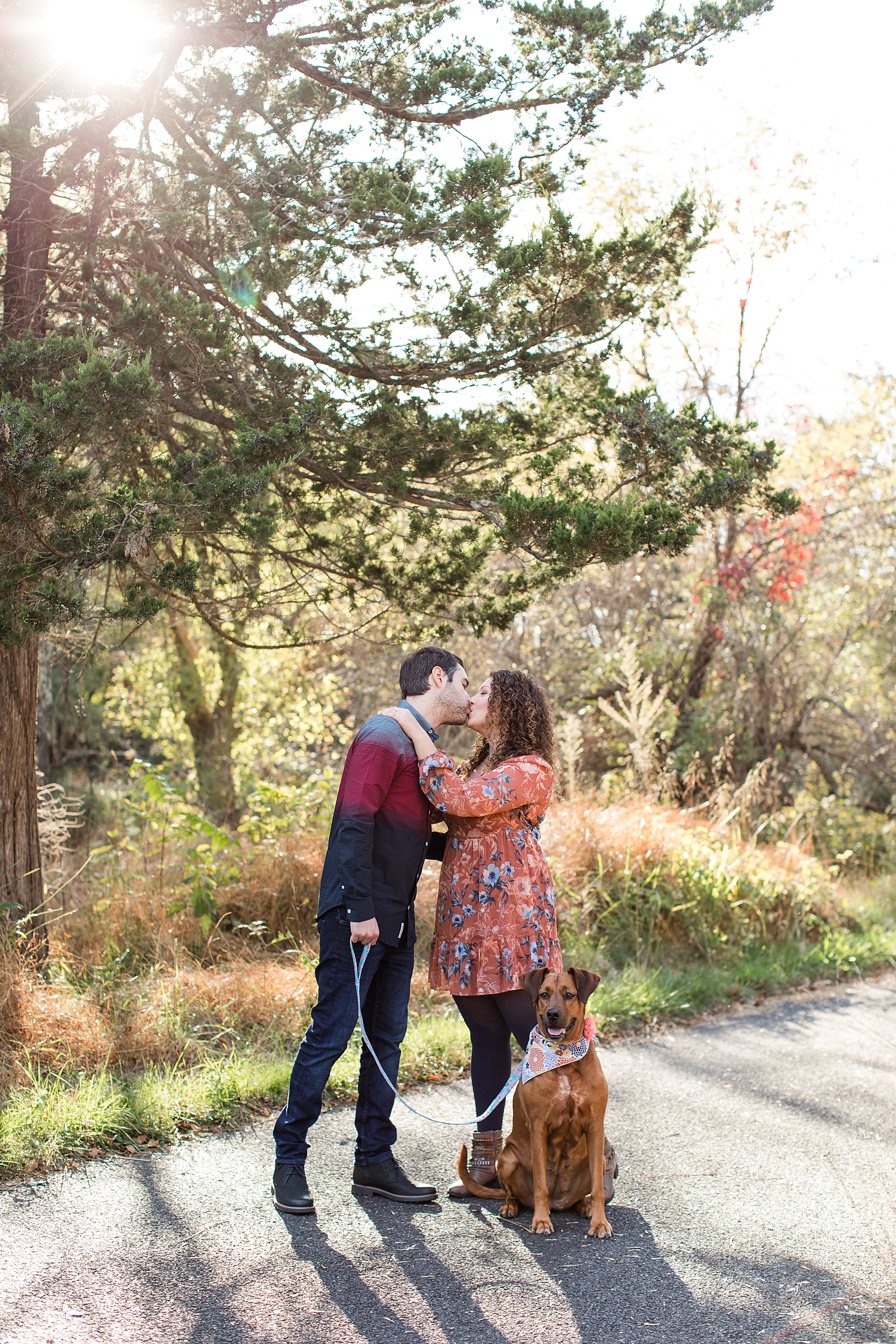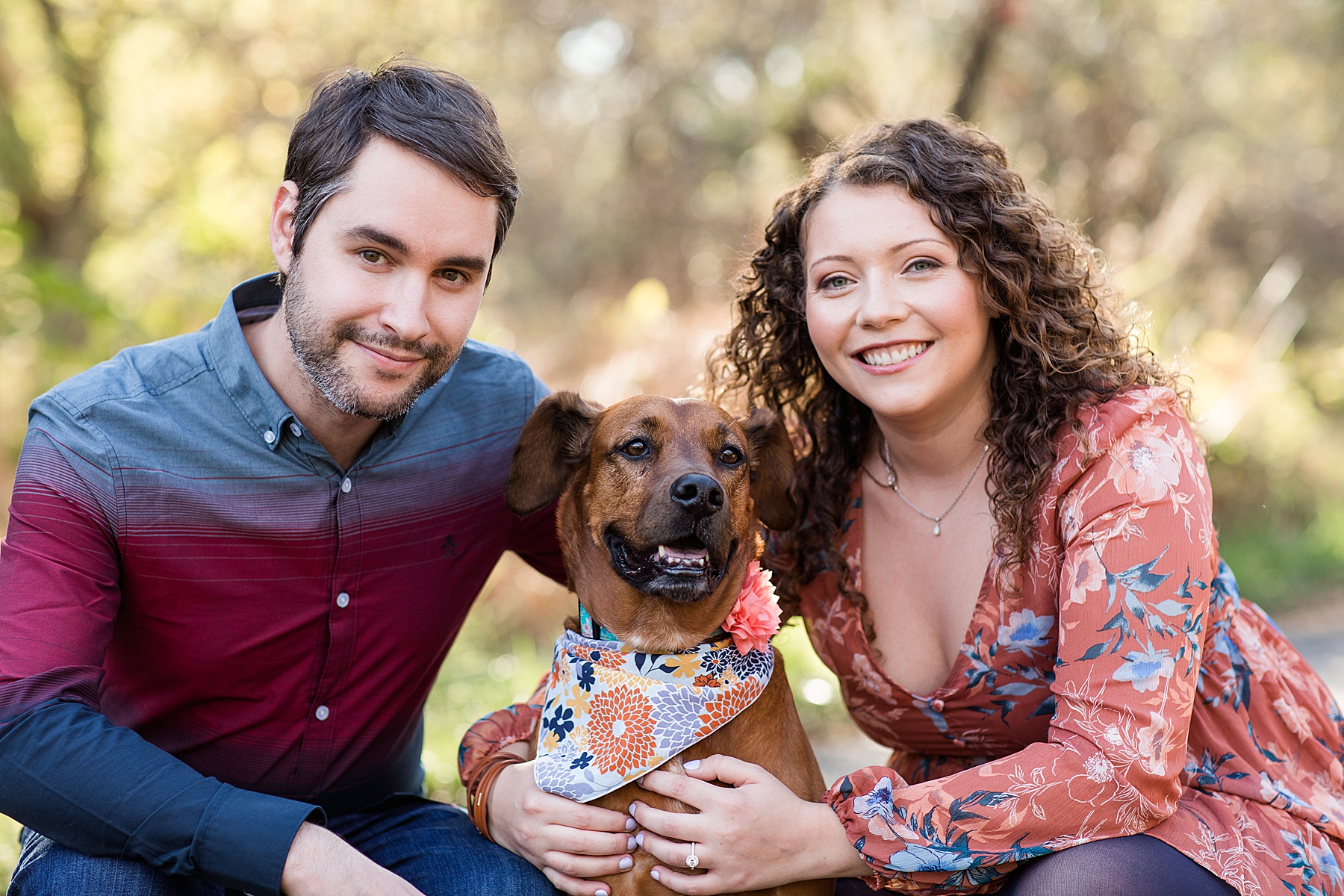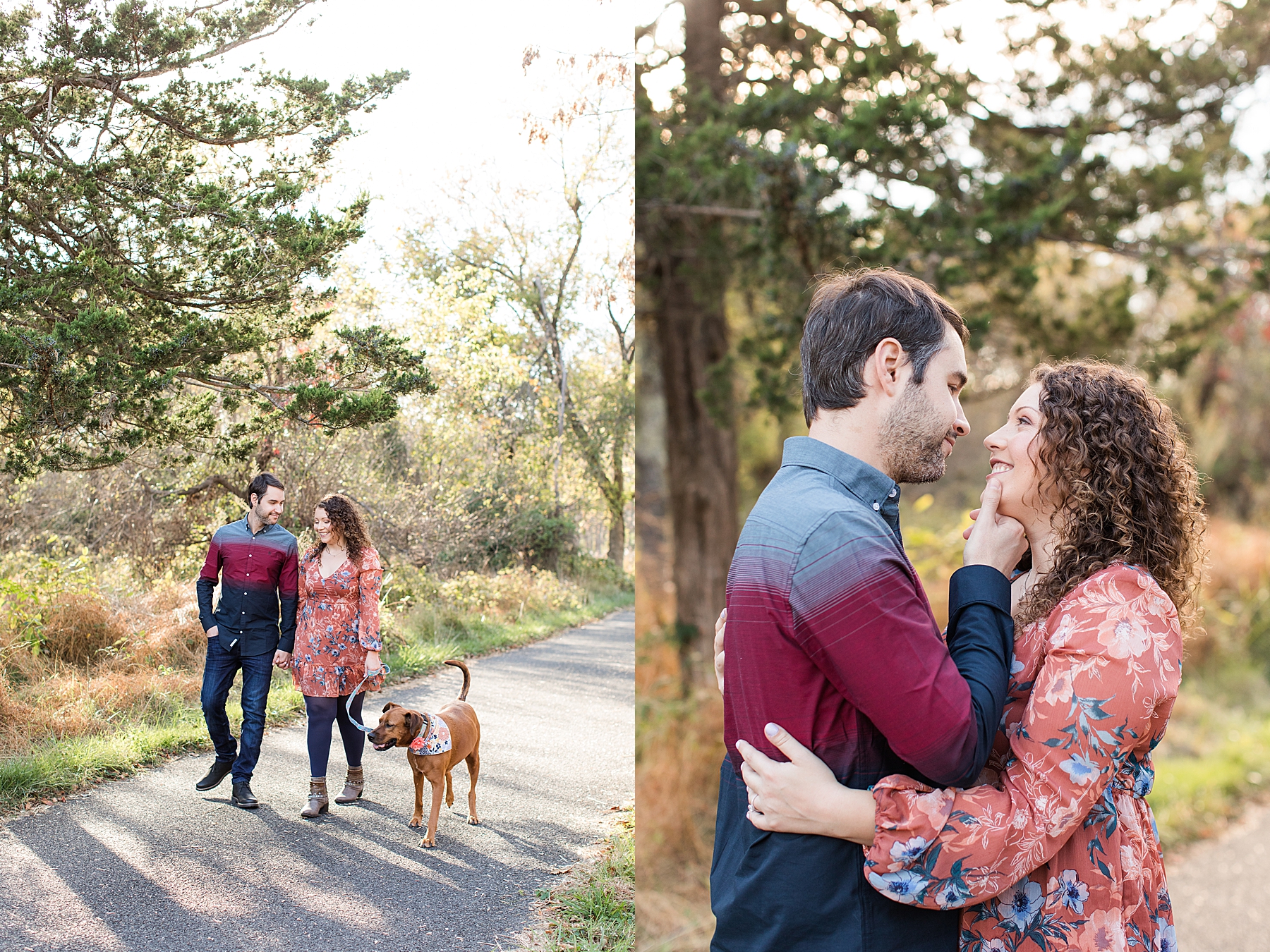 What is your favorite thing about your significant other?
"I love how kind and sweet Roman is, and that he's just as immature as me and loves fart humor!" – Samantha about Roman
"What I love most about Samantha is her incredible ability to brighten up any room she walks into. I am truly lucky to have her in my life." – Roman about Samantha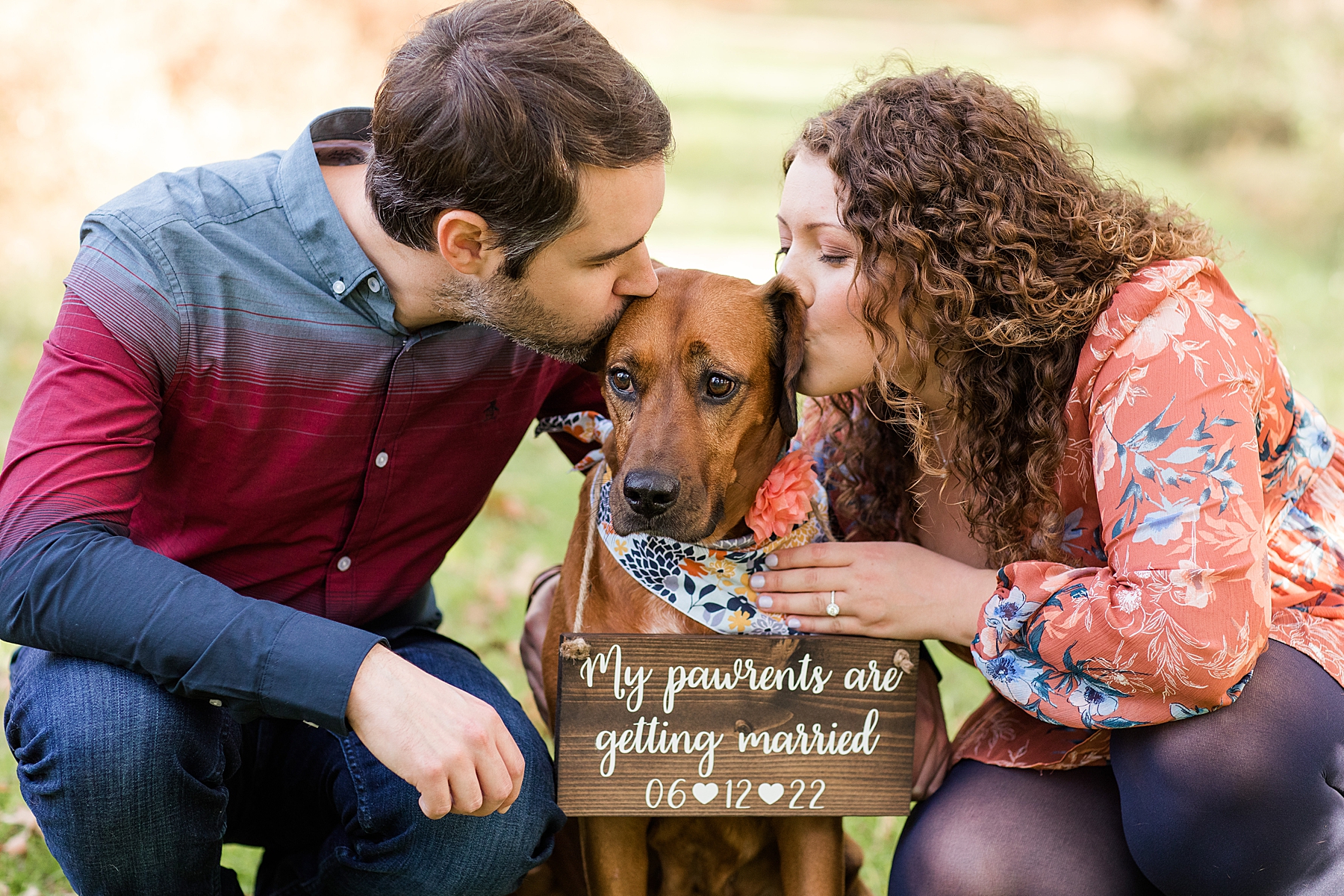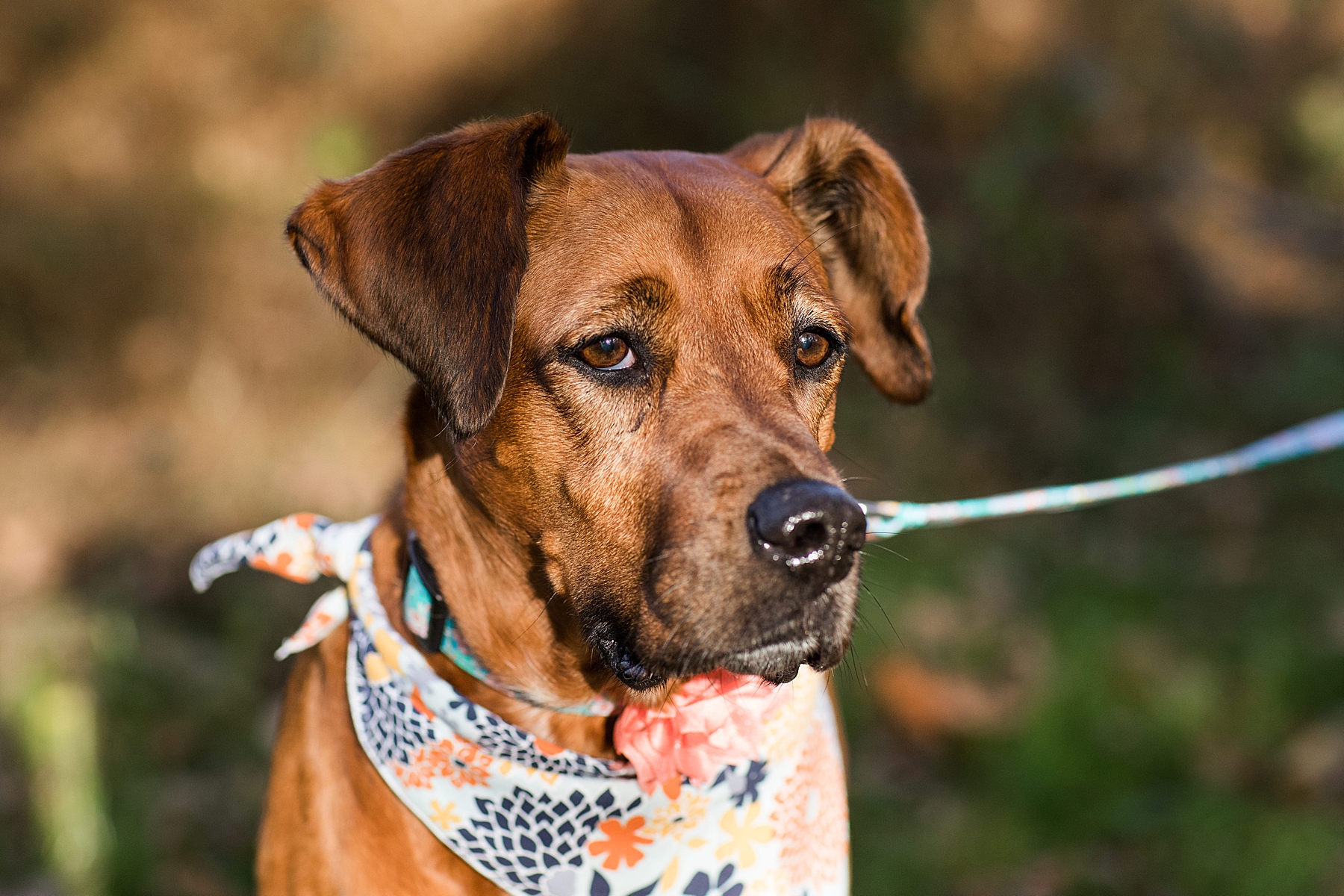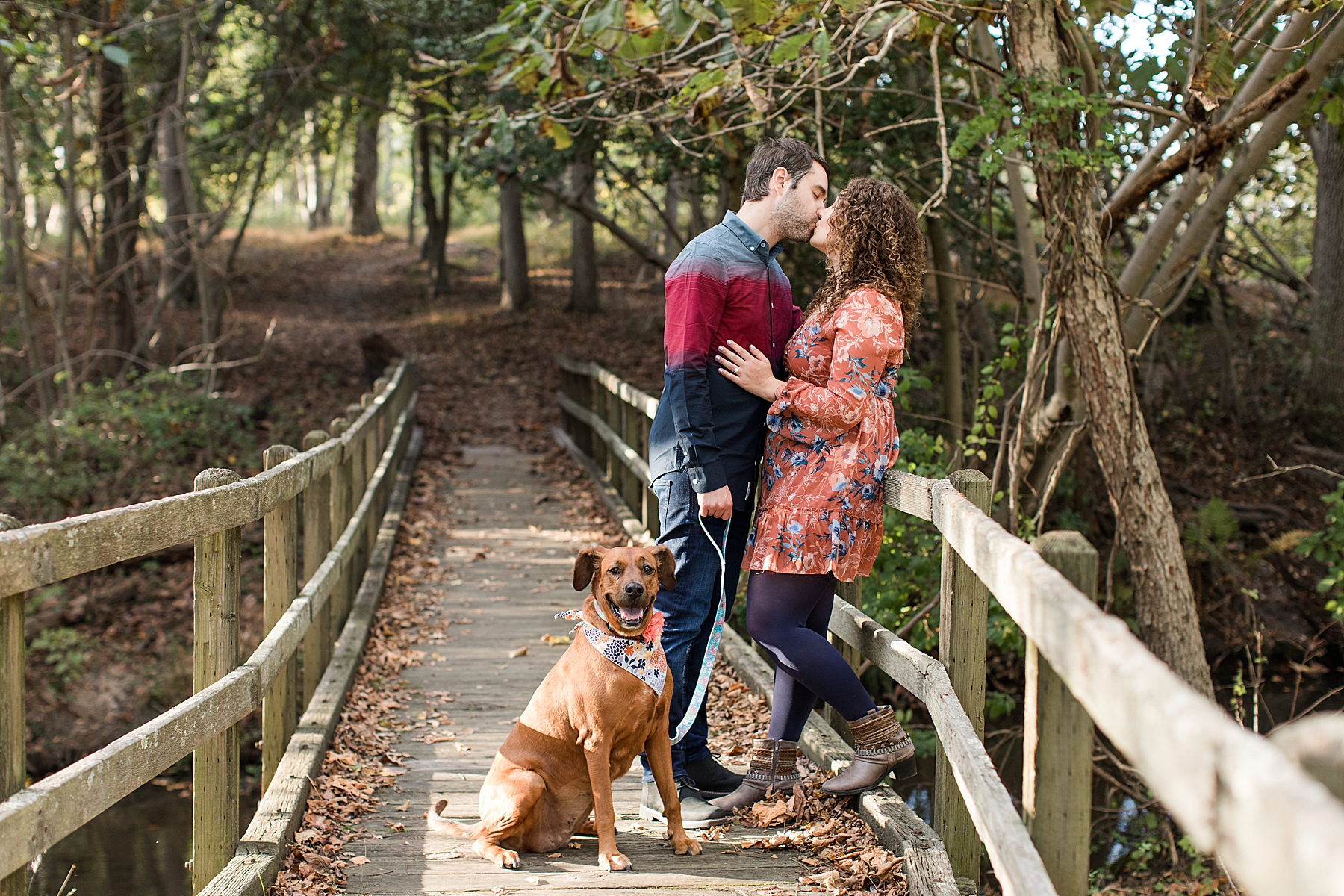 Samantha and Roman LOVE to go hiking with their adorable furbaby Grace. Which just made Allaire State Park the best location for their photography. It was so natural for the couple to walk these trails with their rescue pooch. We are obsessed with the natural fall vibes of this location. The fall leaves, the rusty trees, and the color tones are incredible!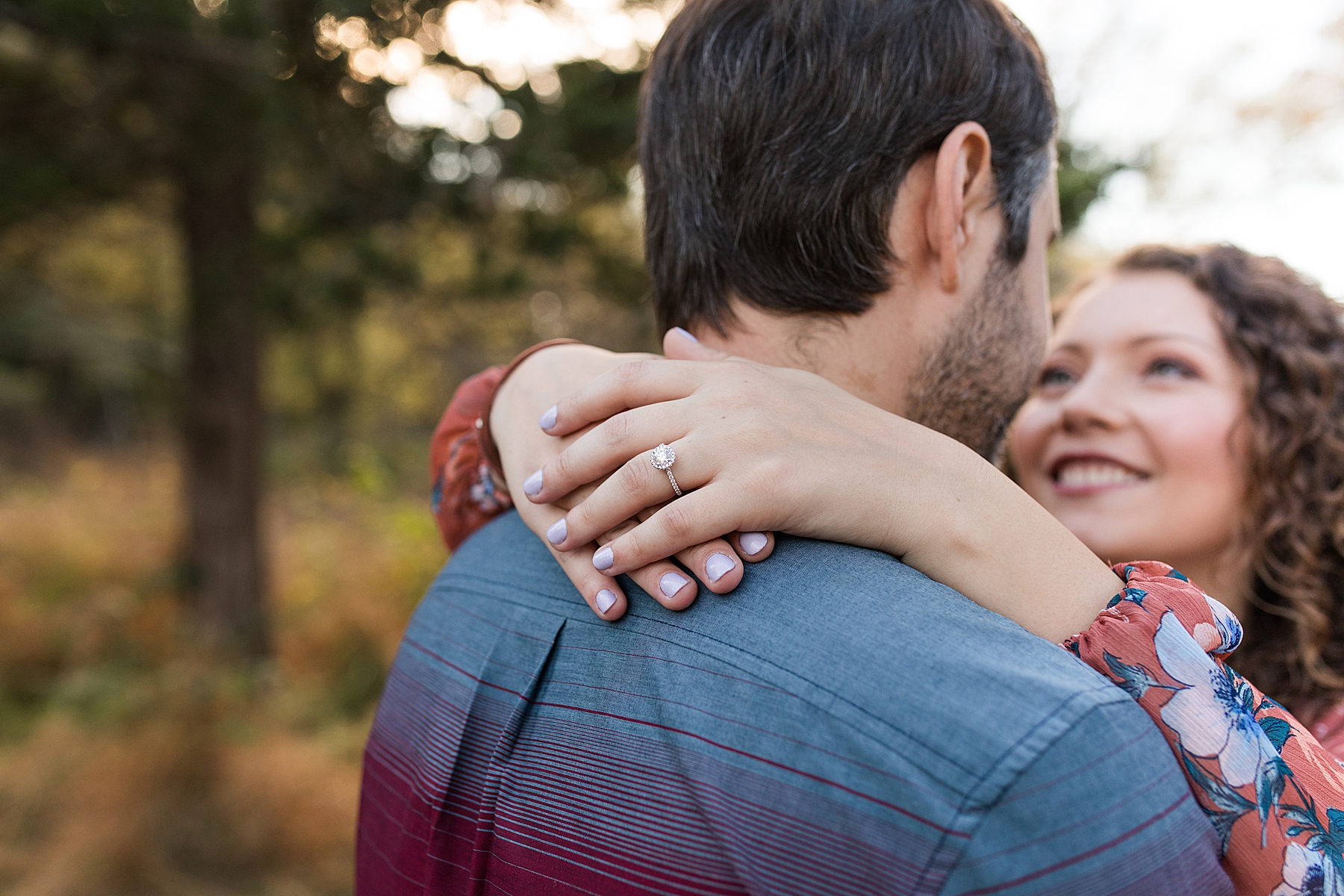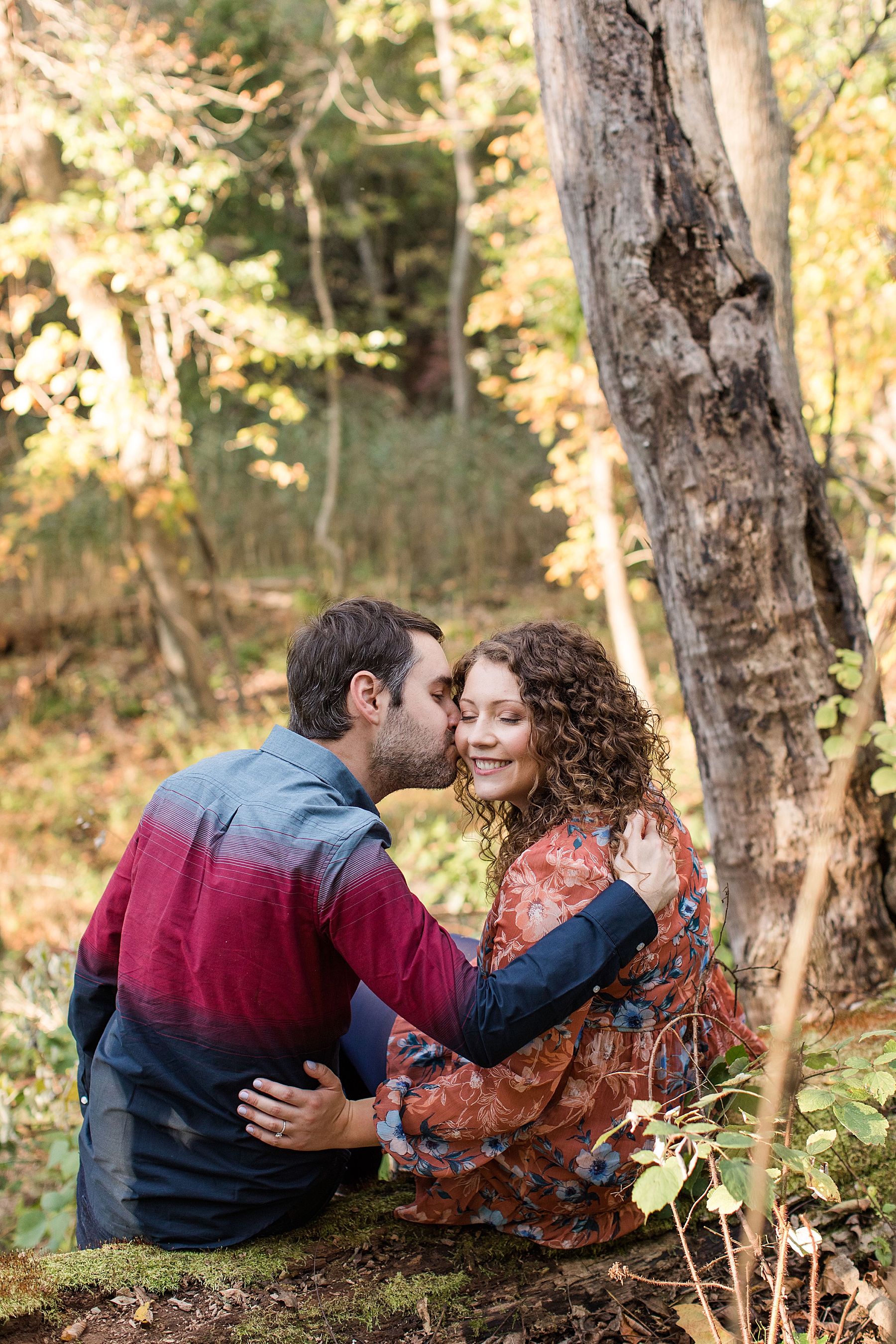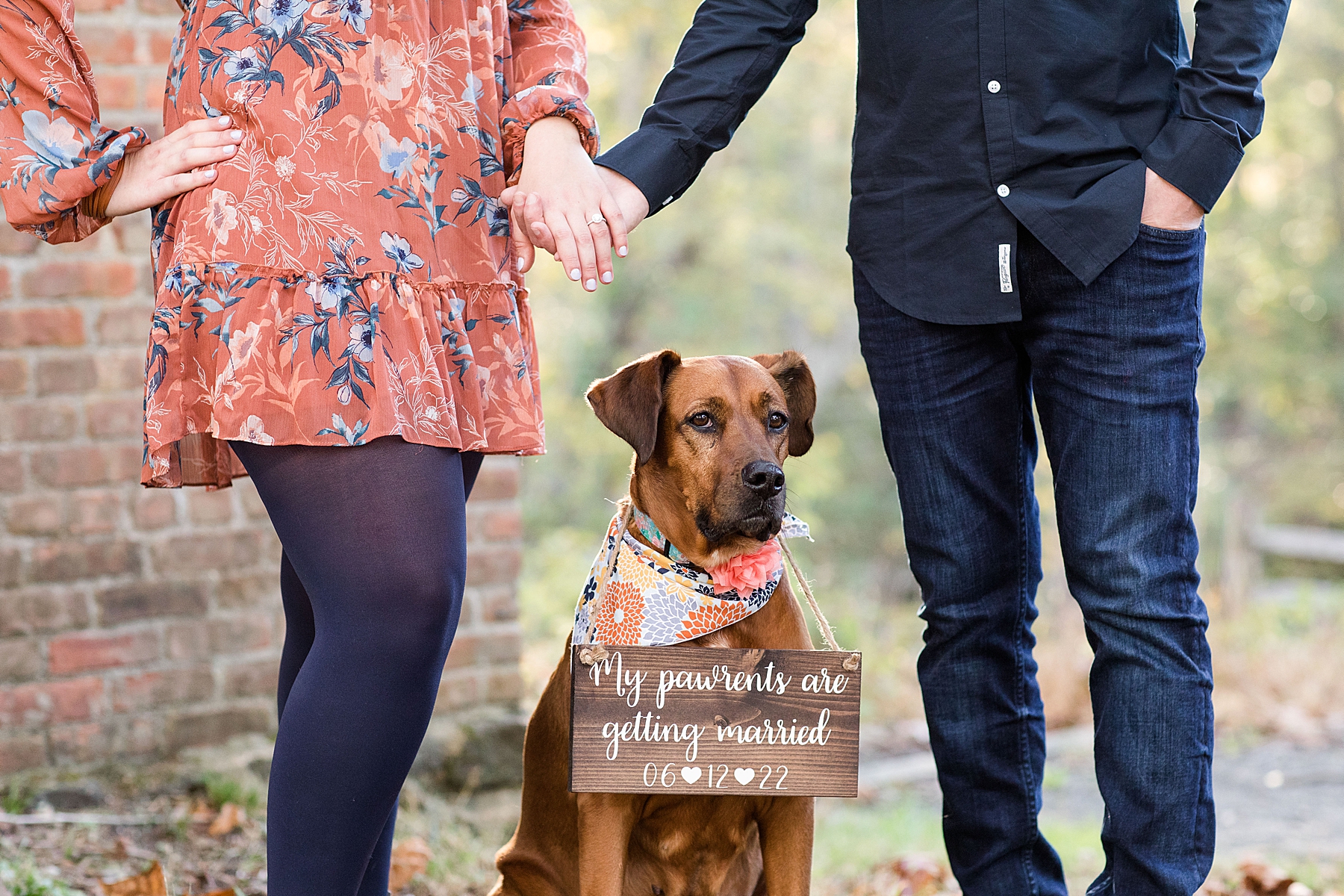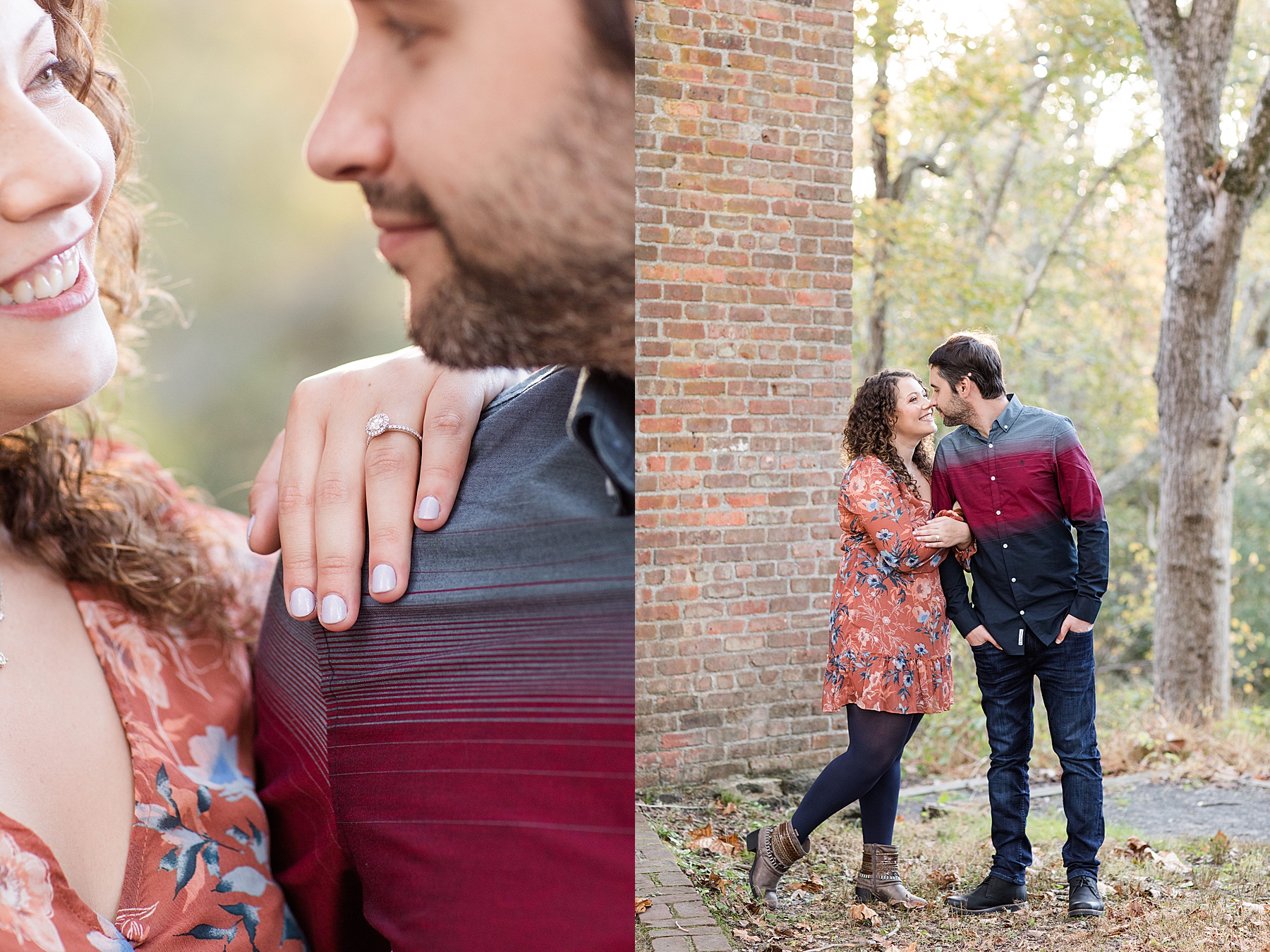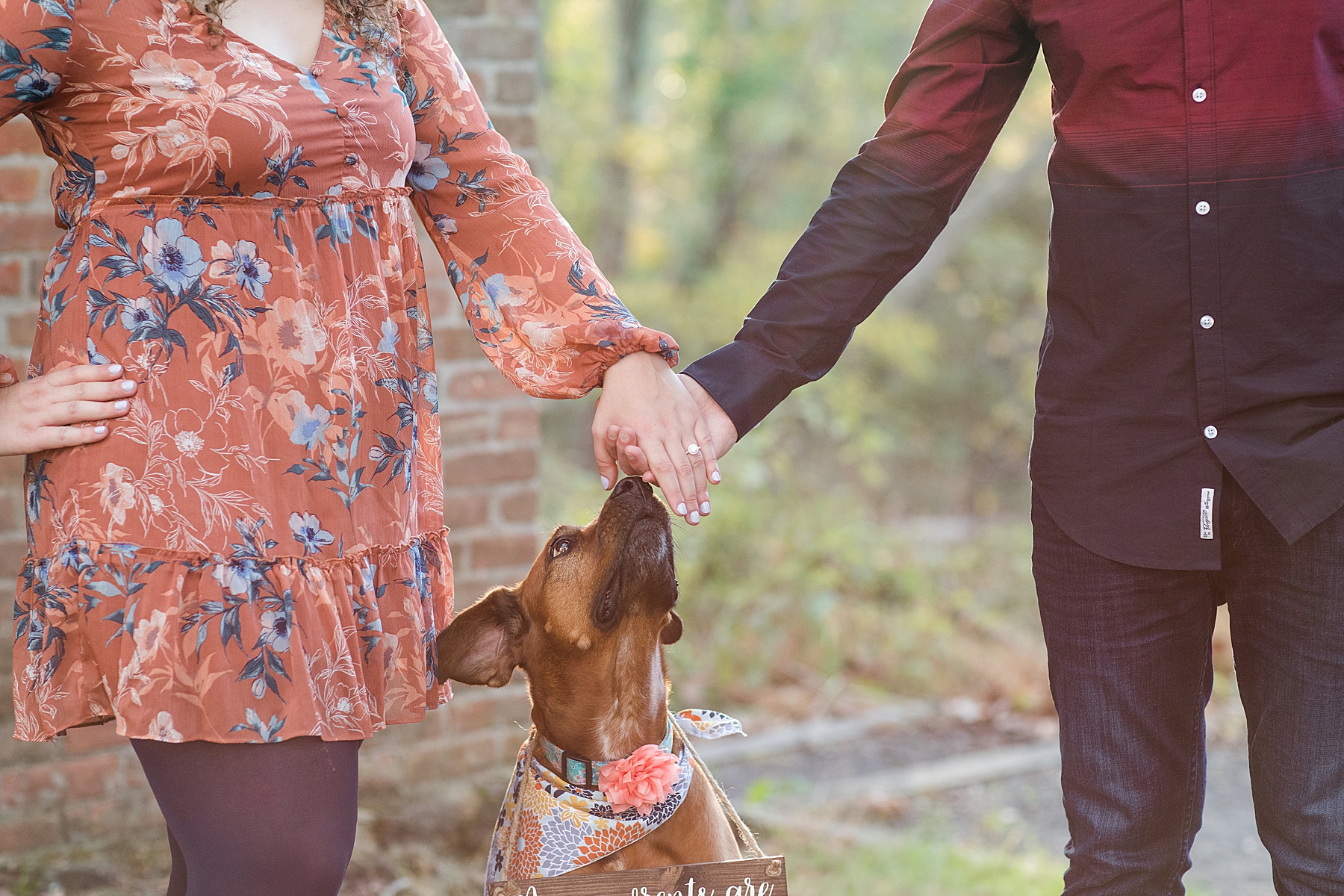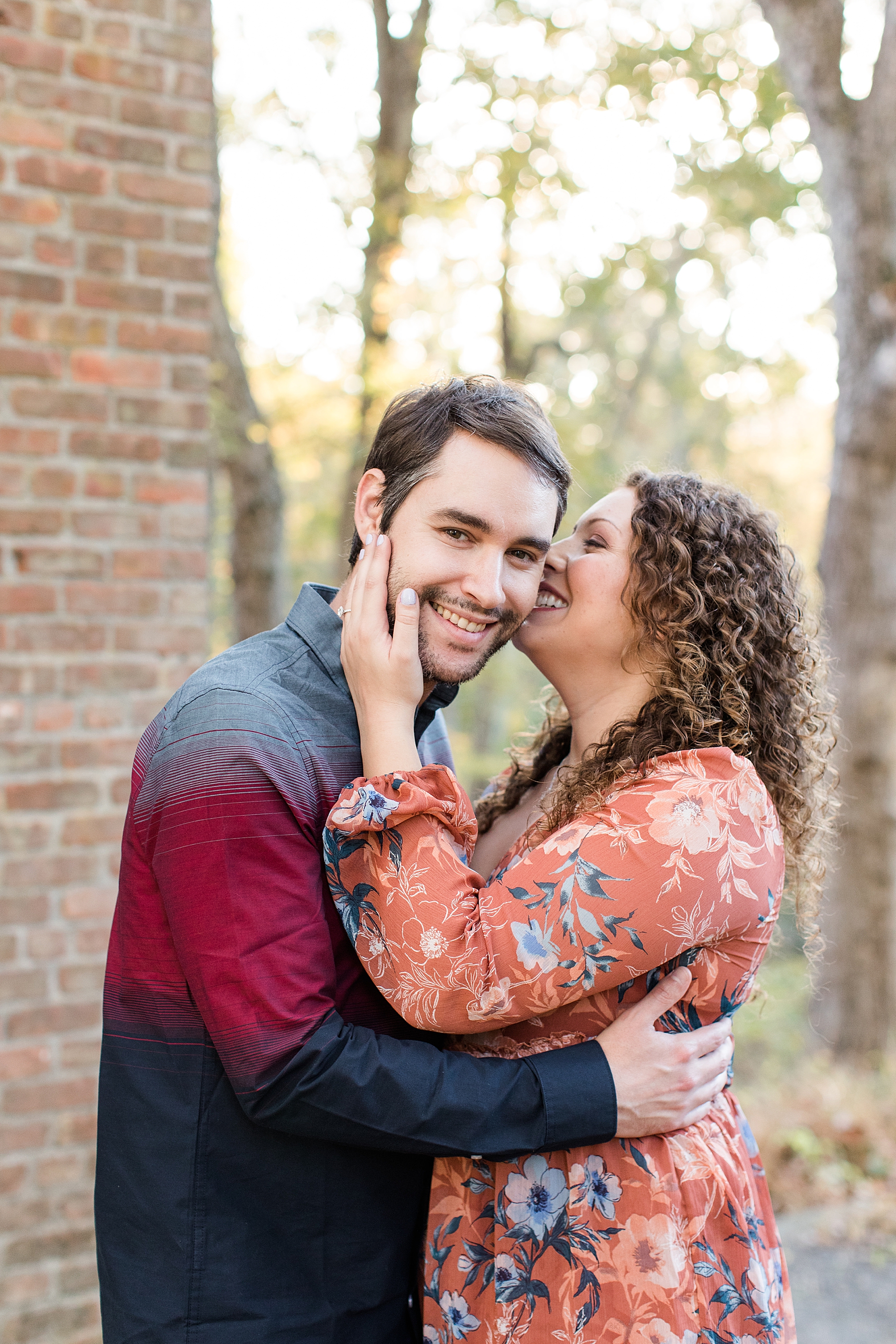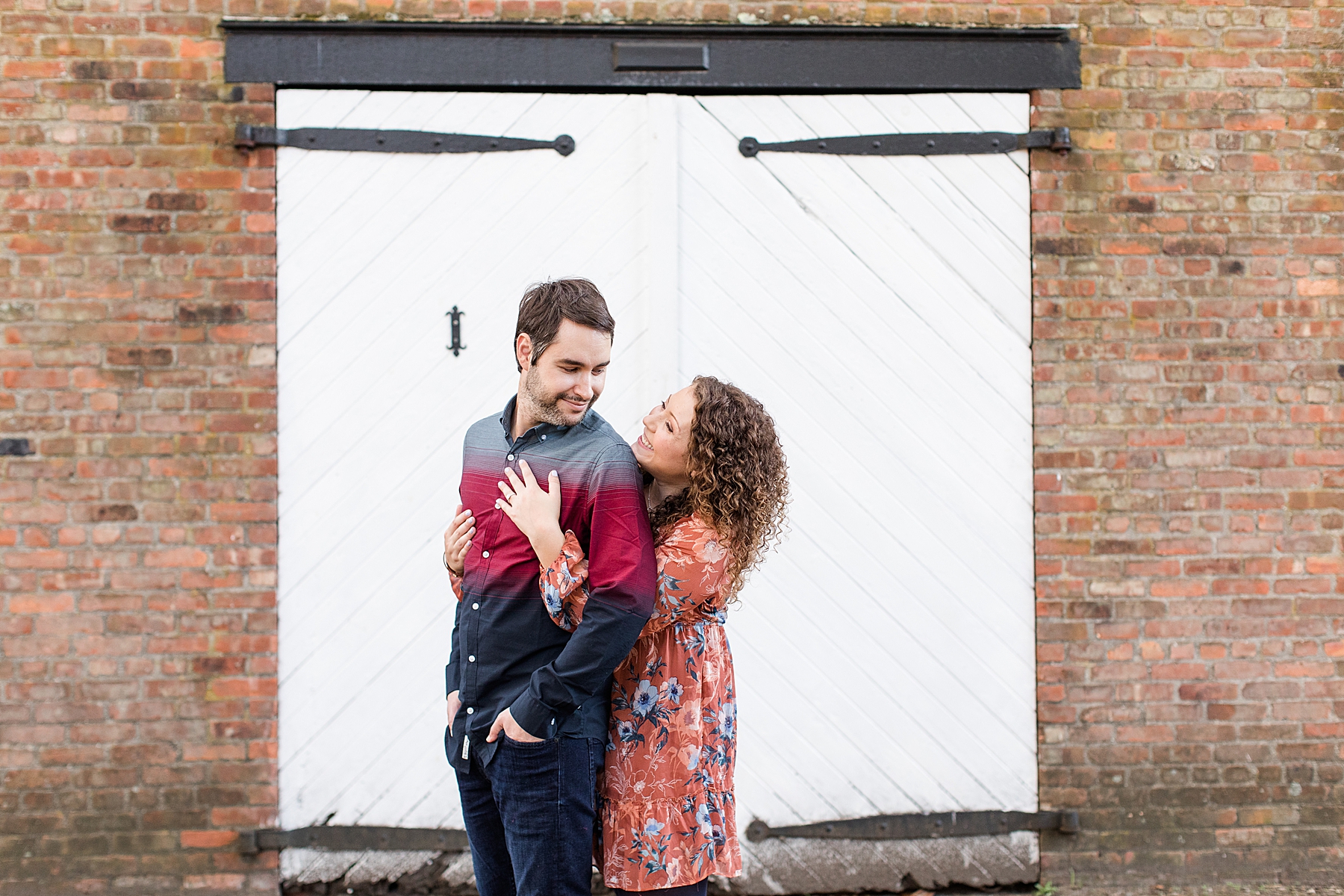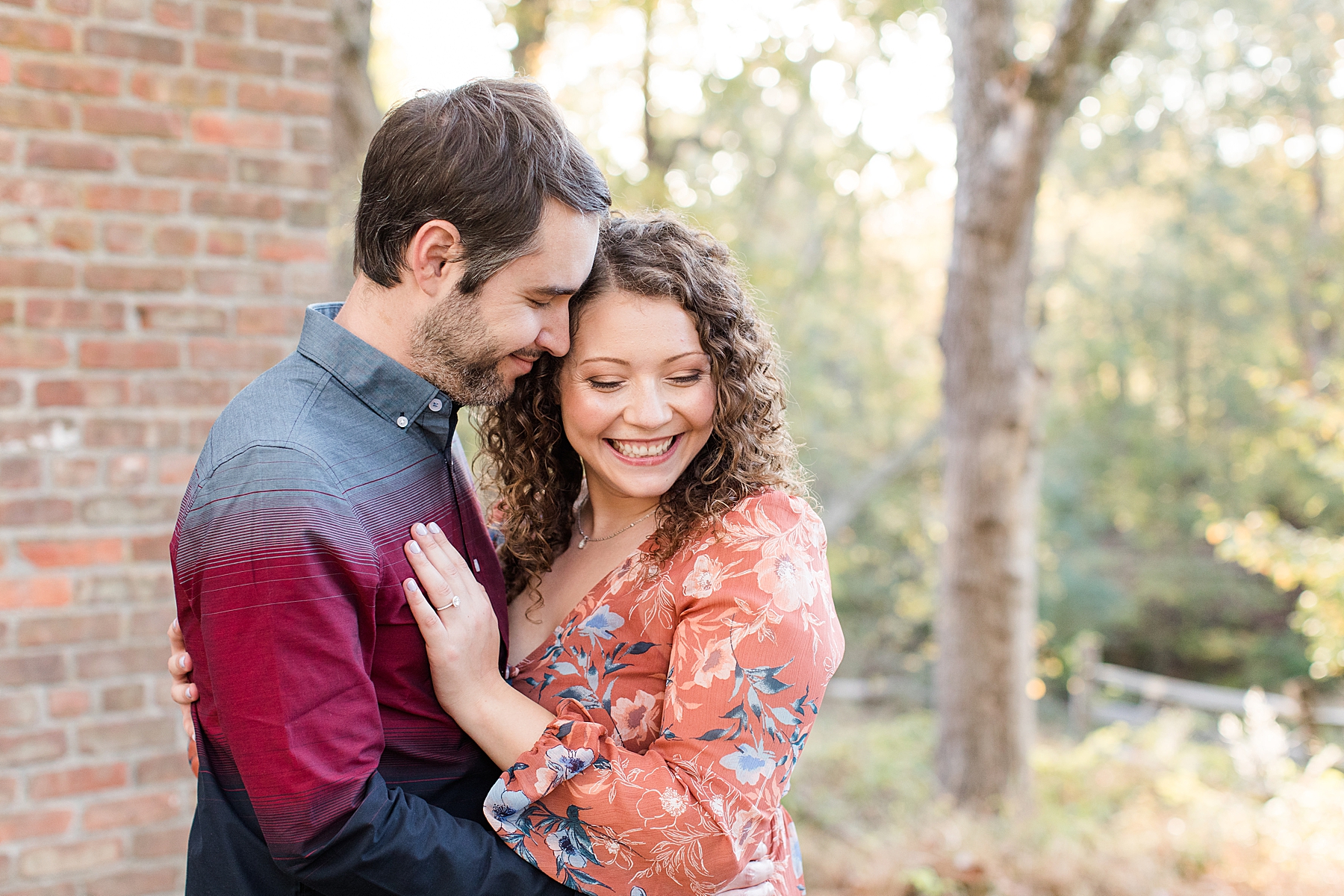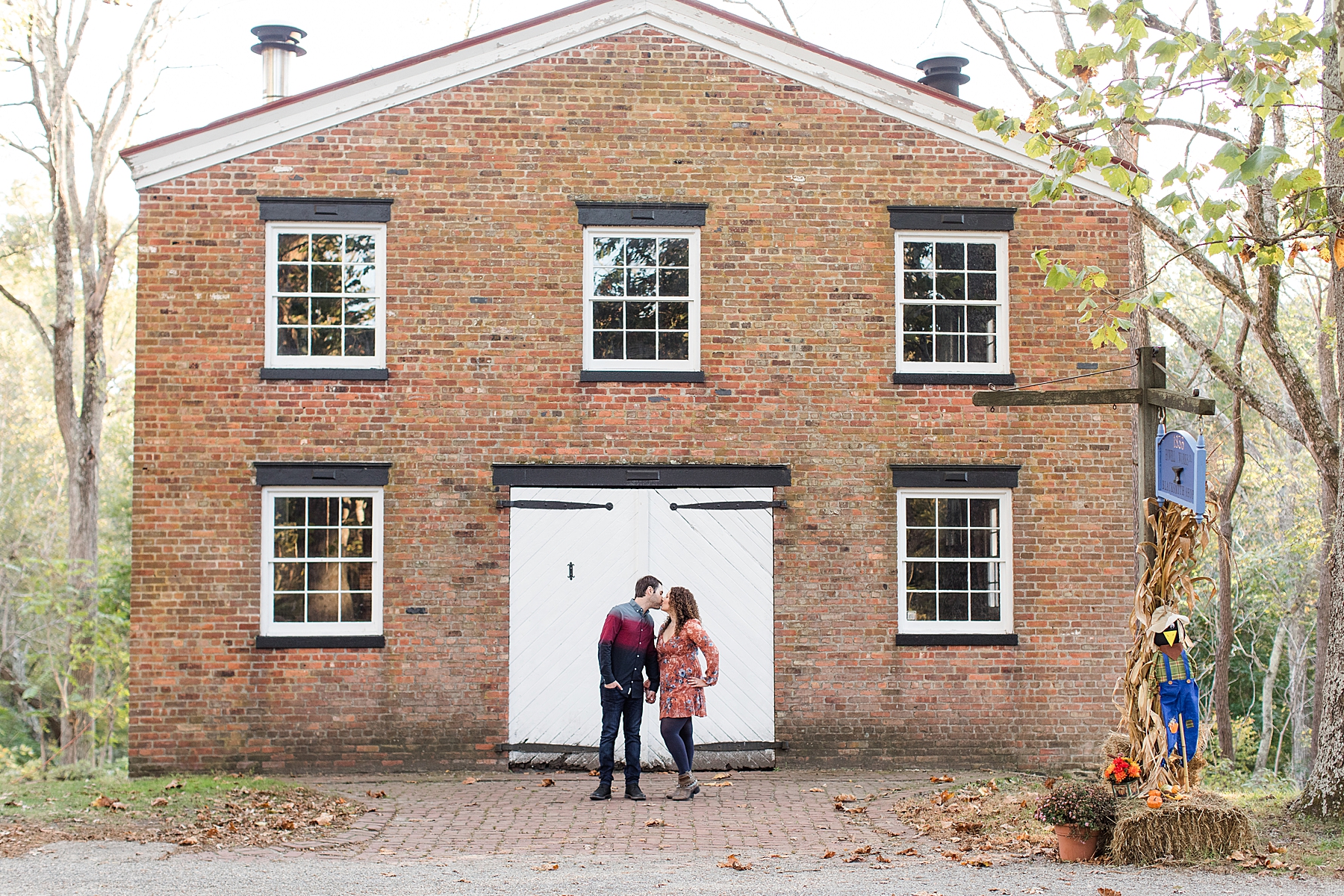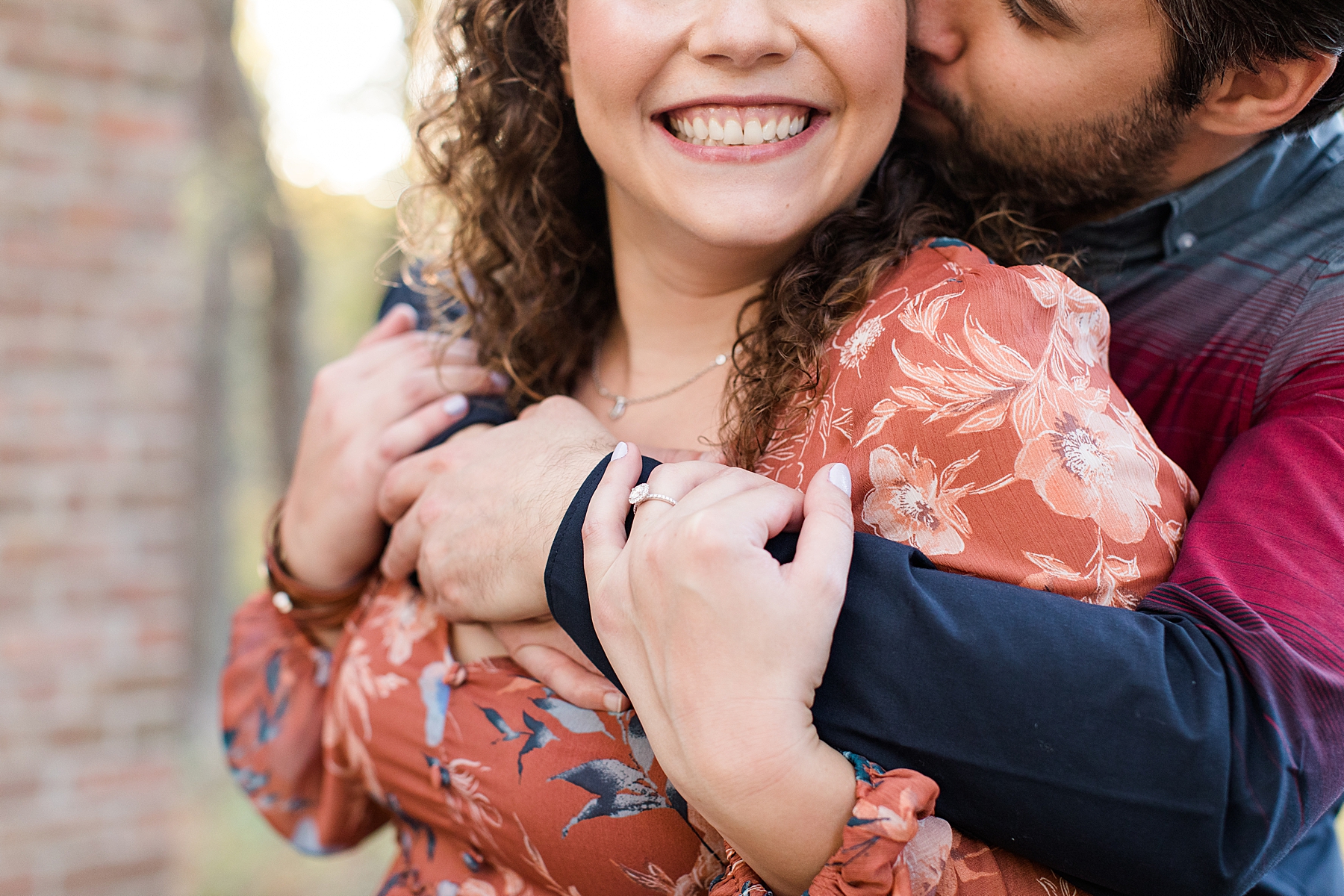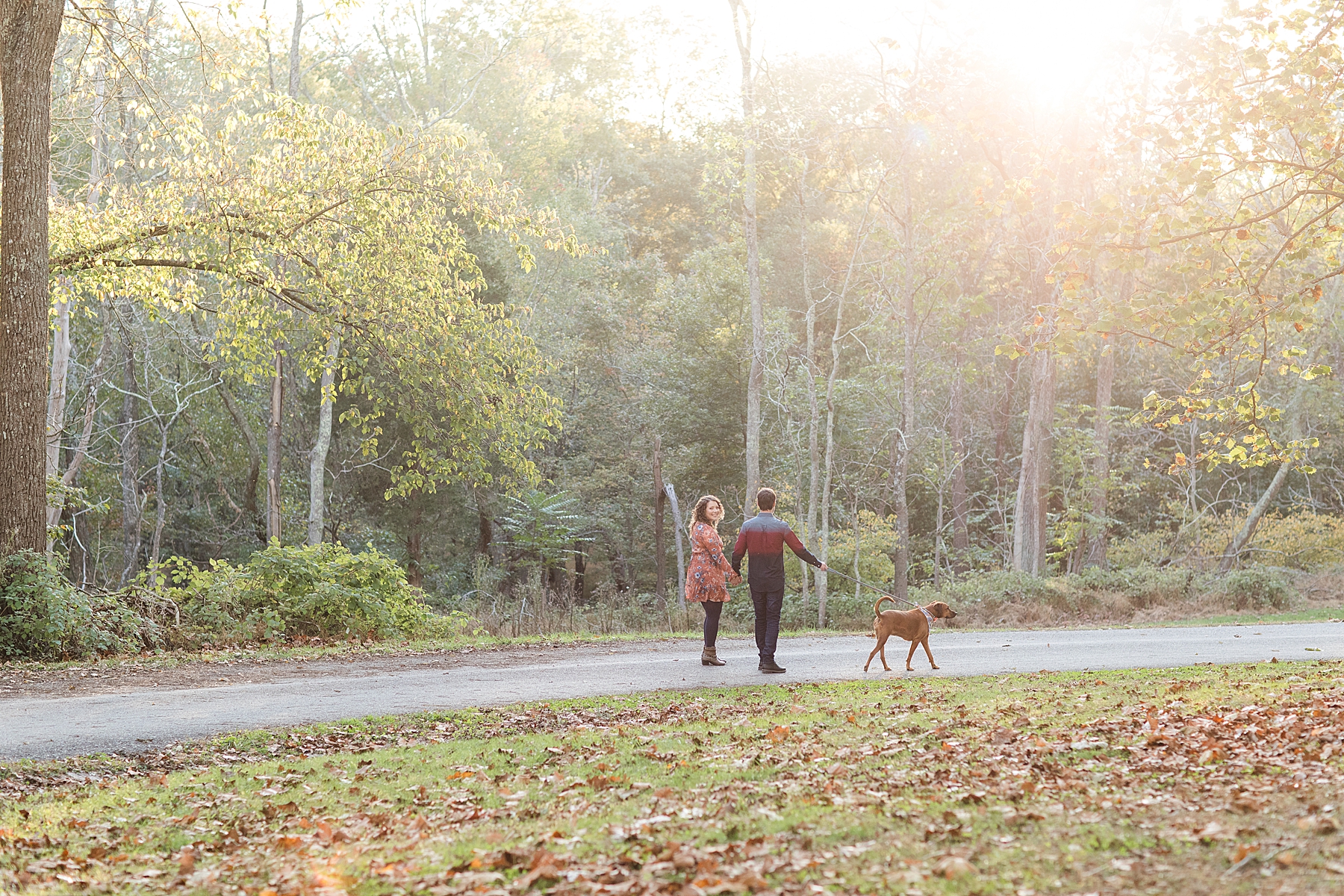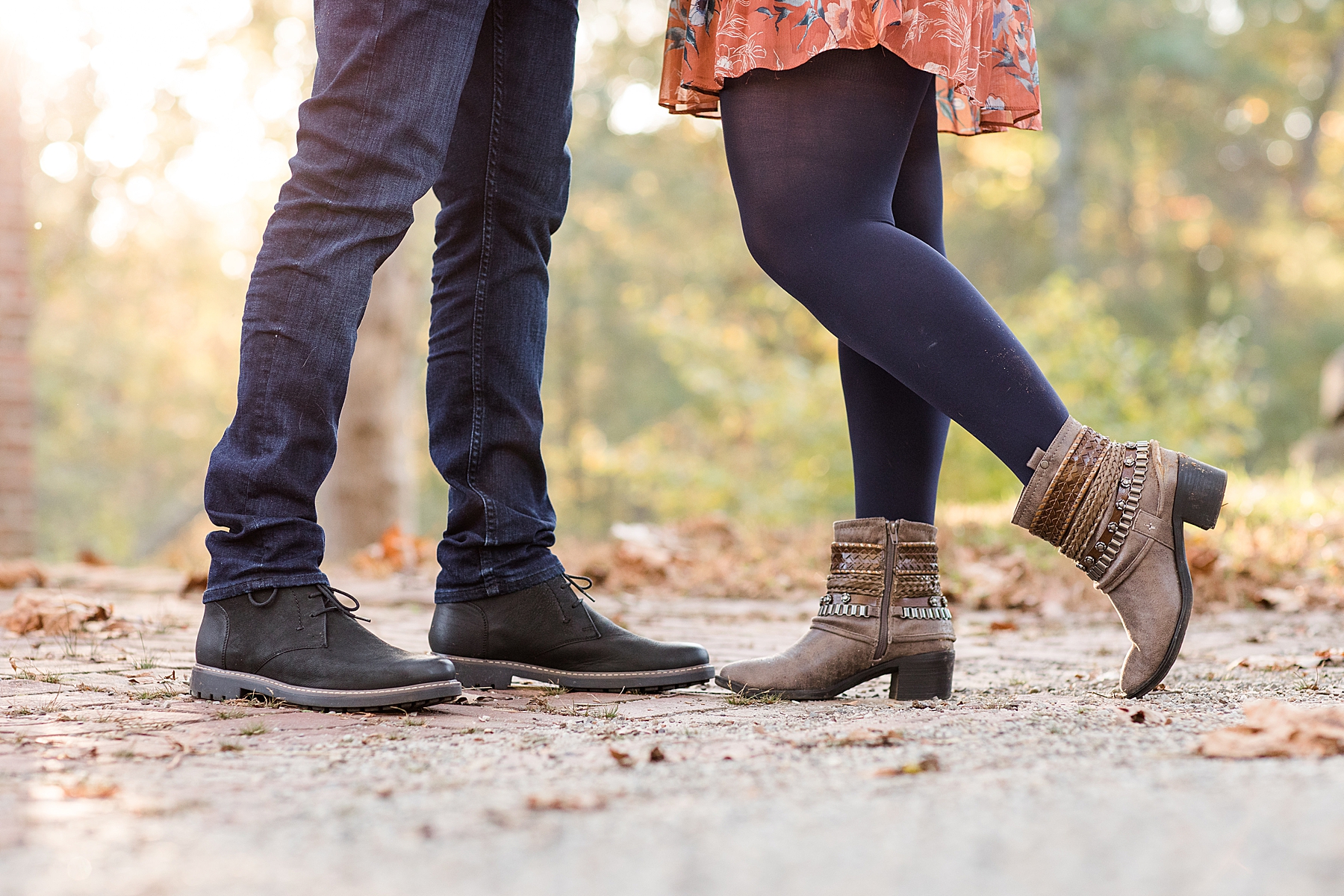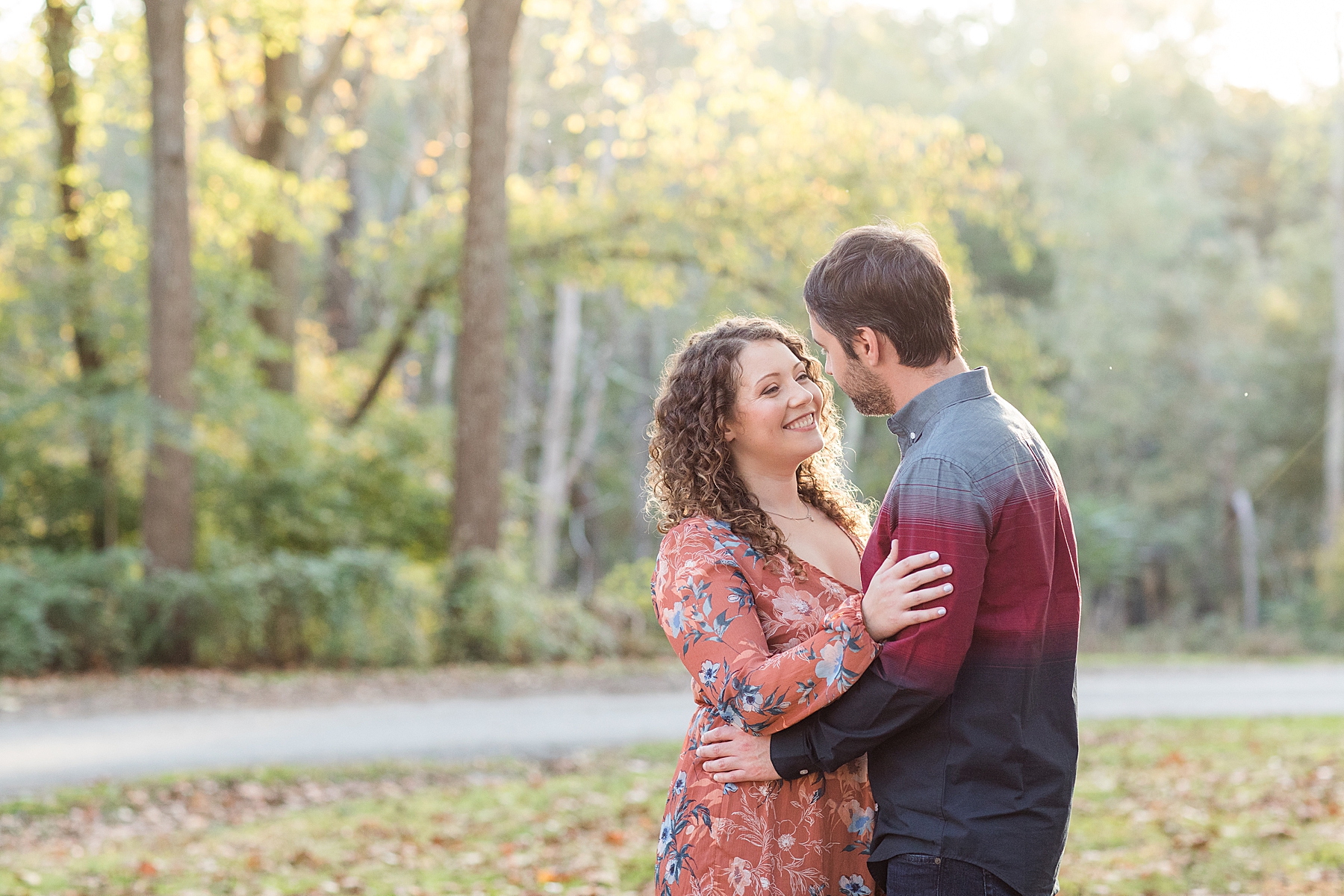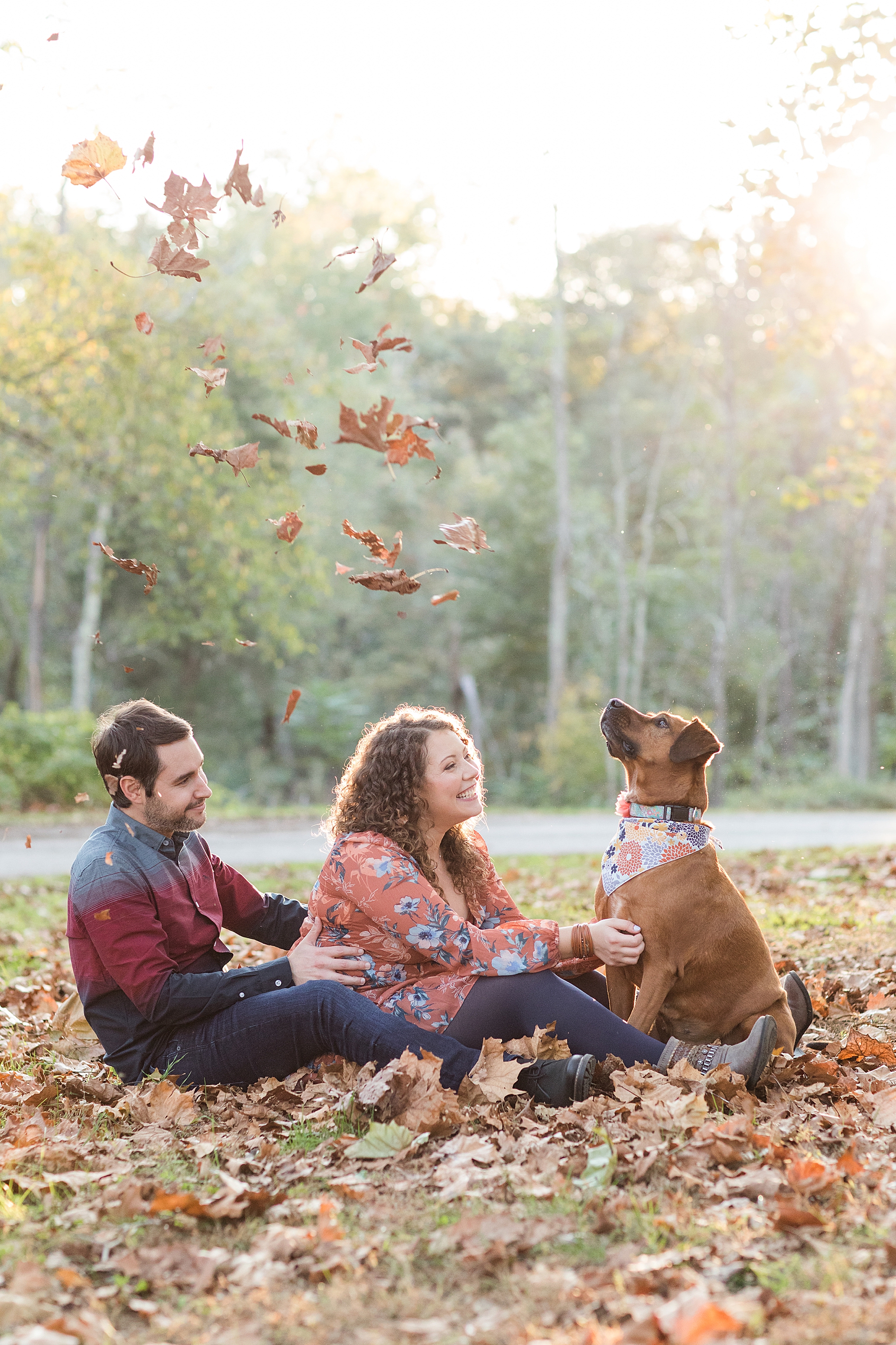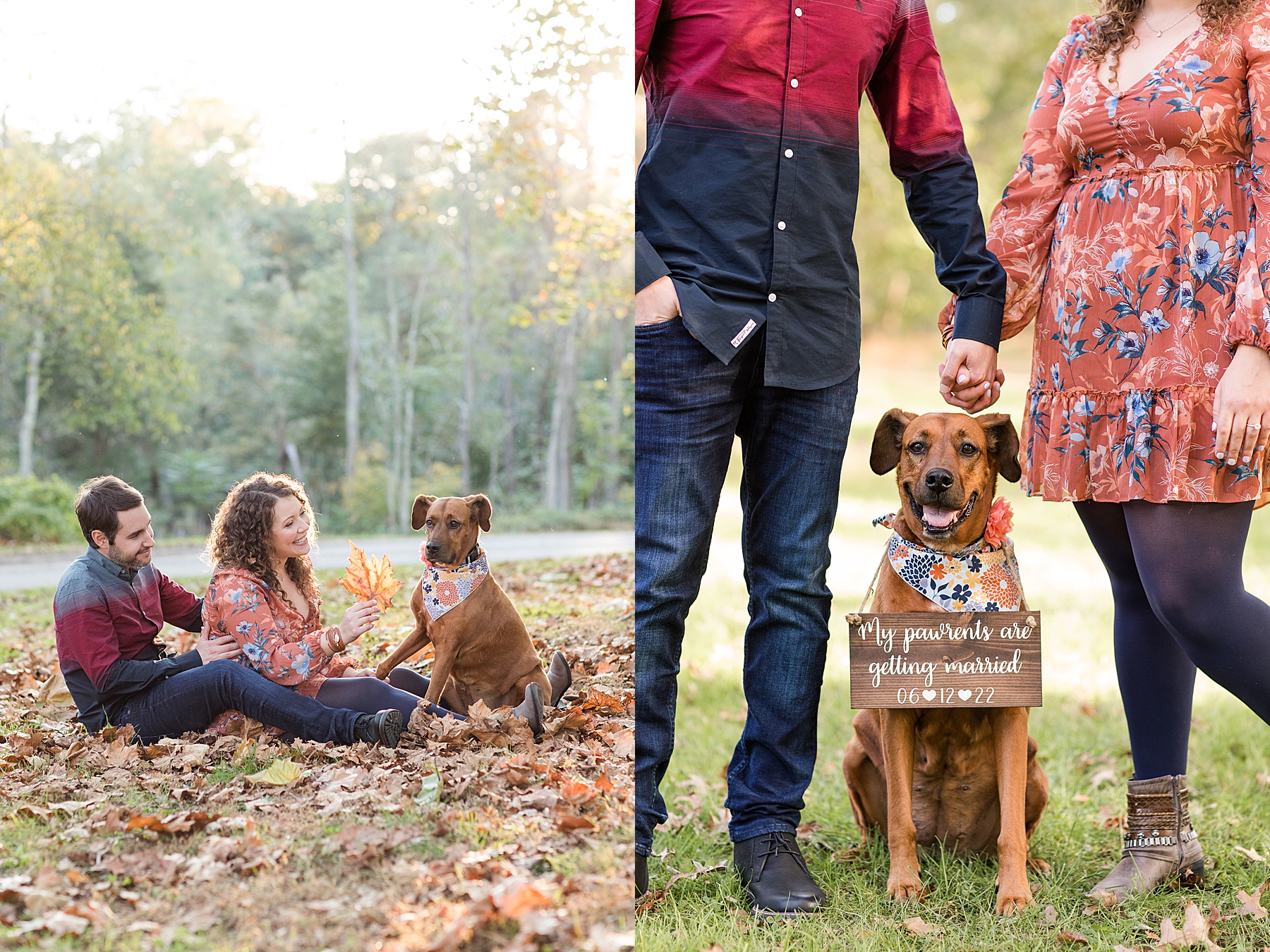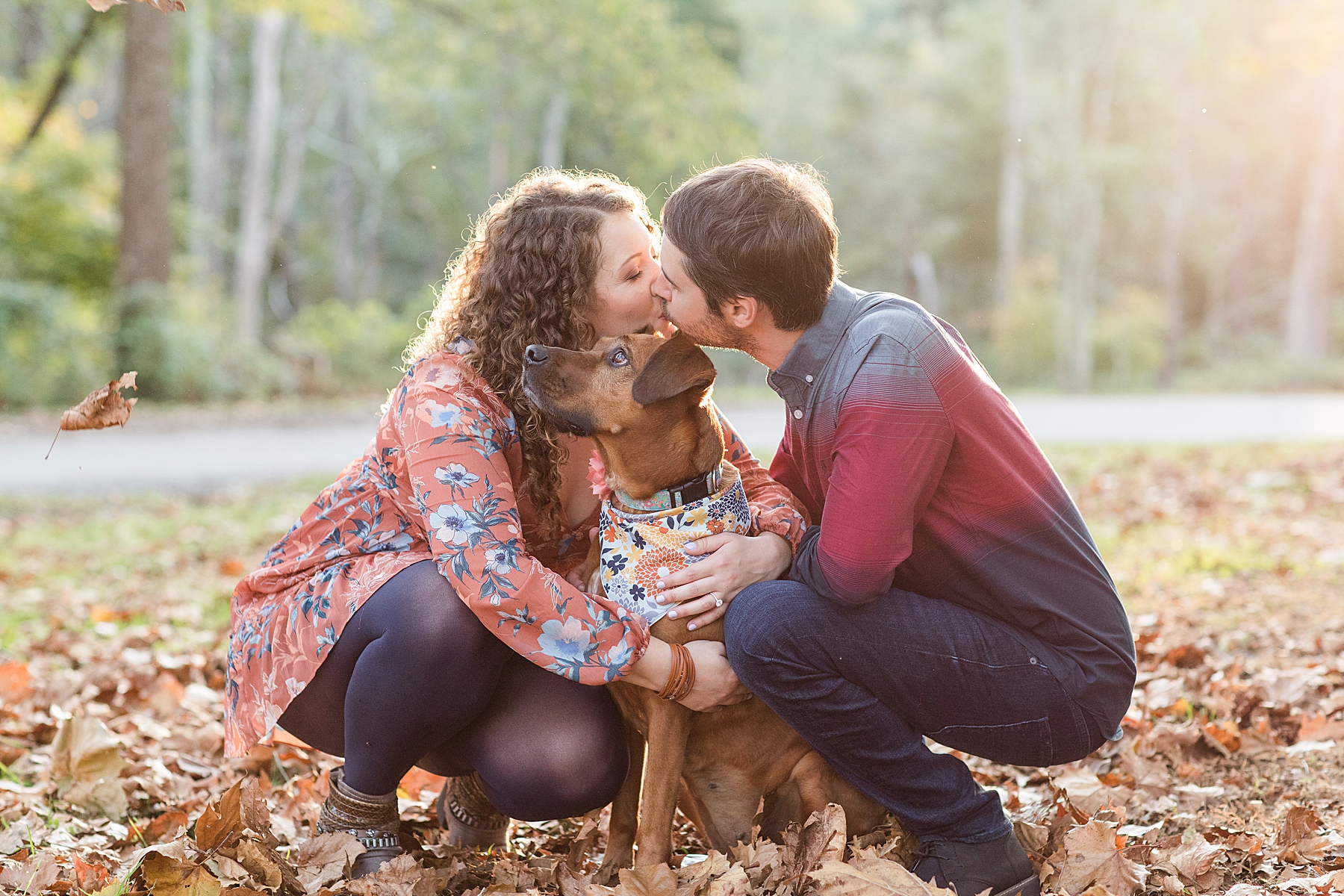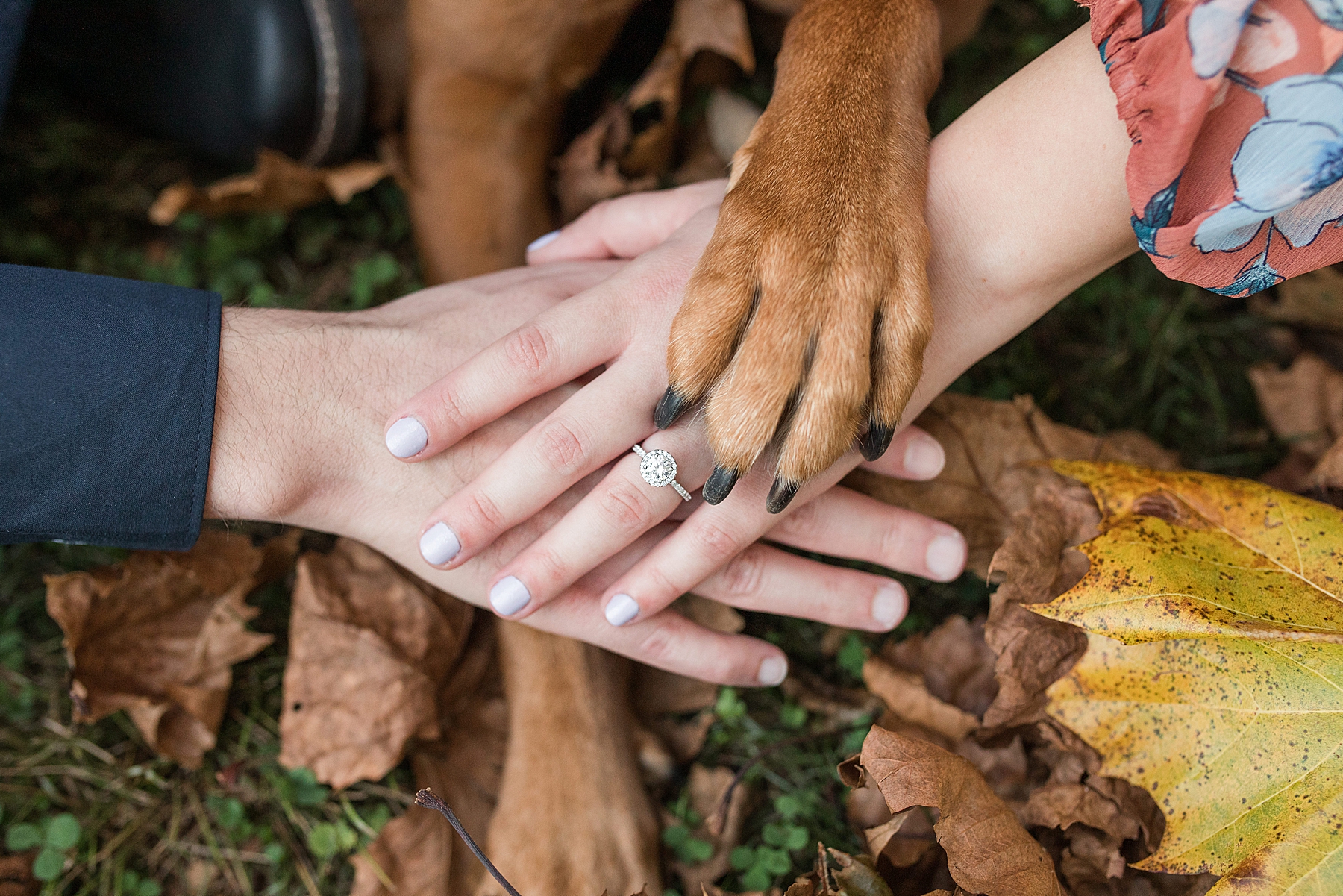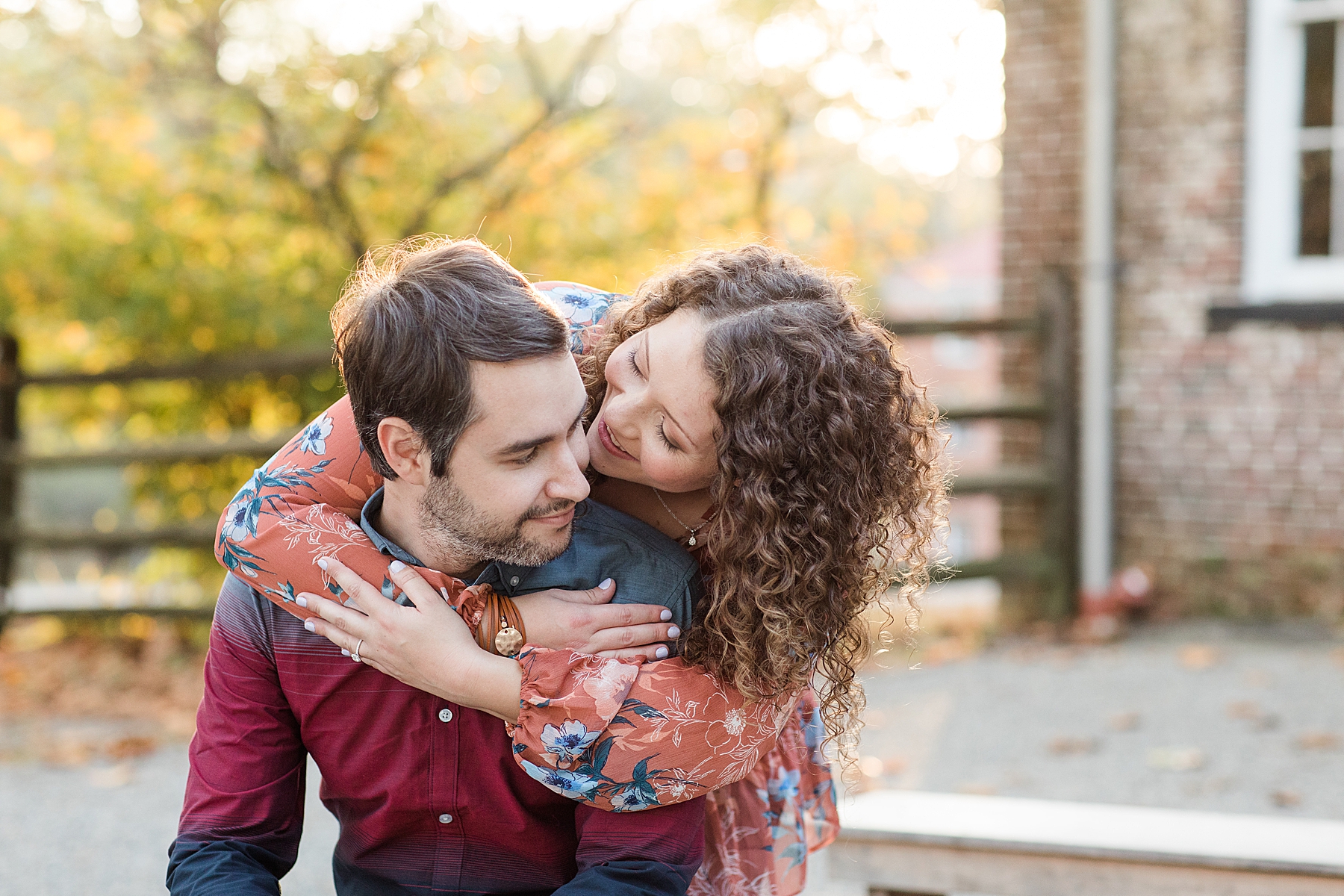 Erin + Sal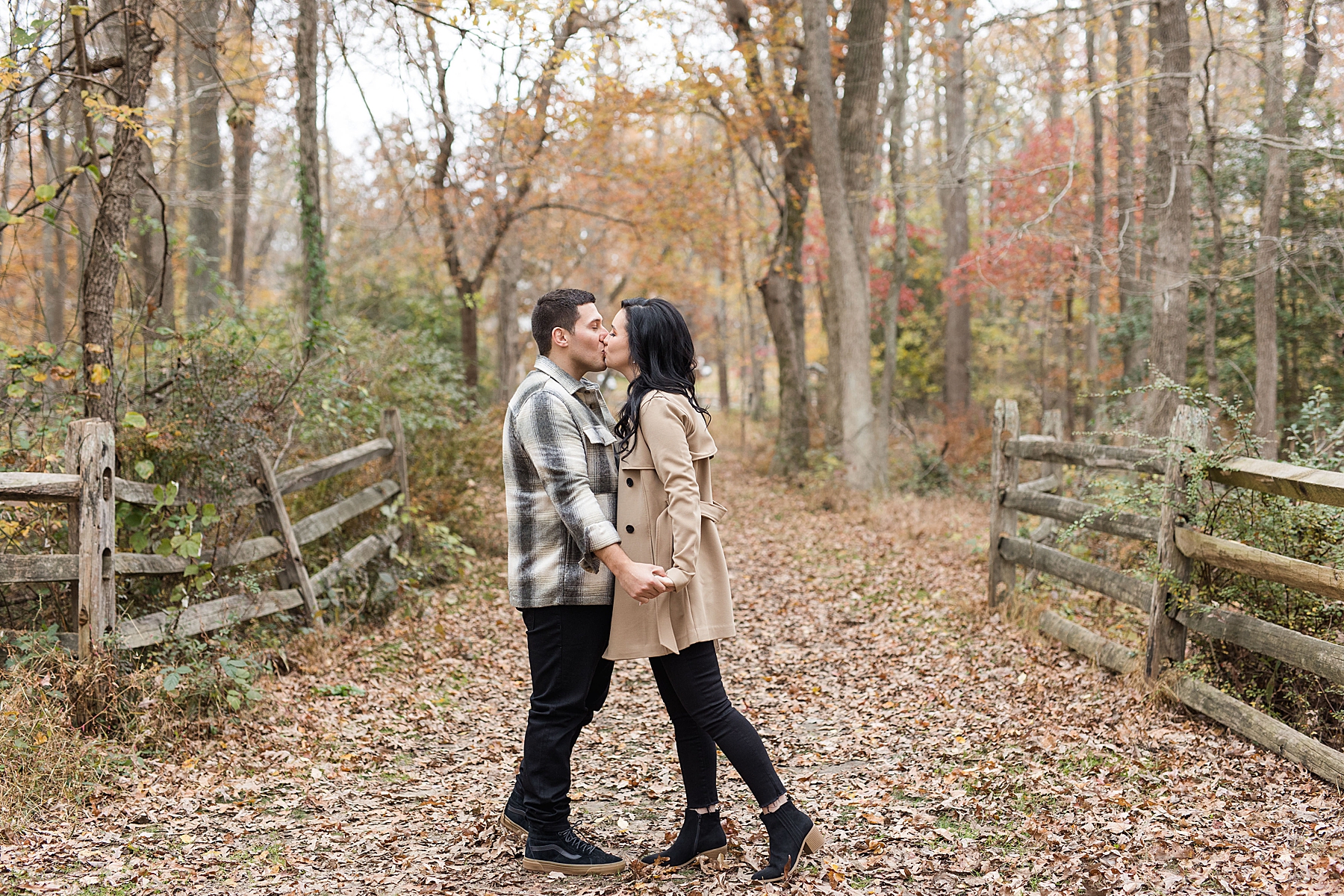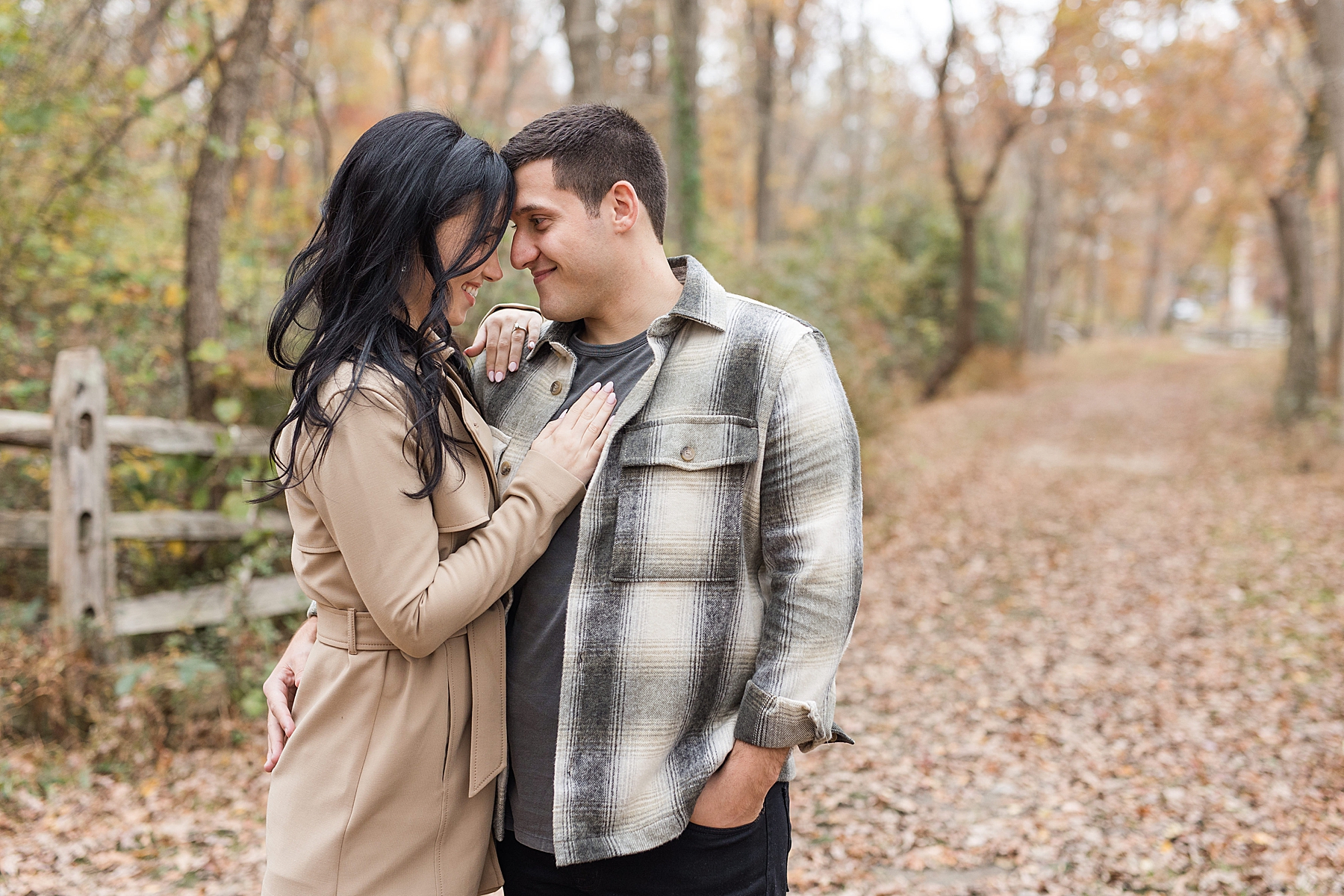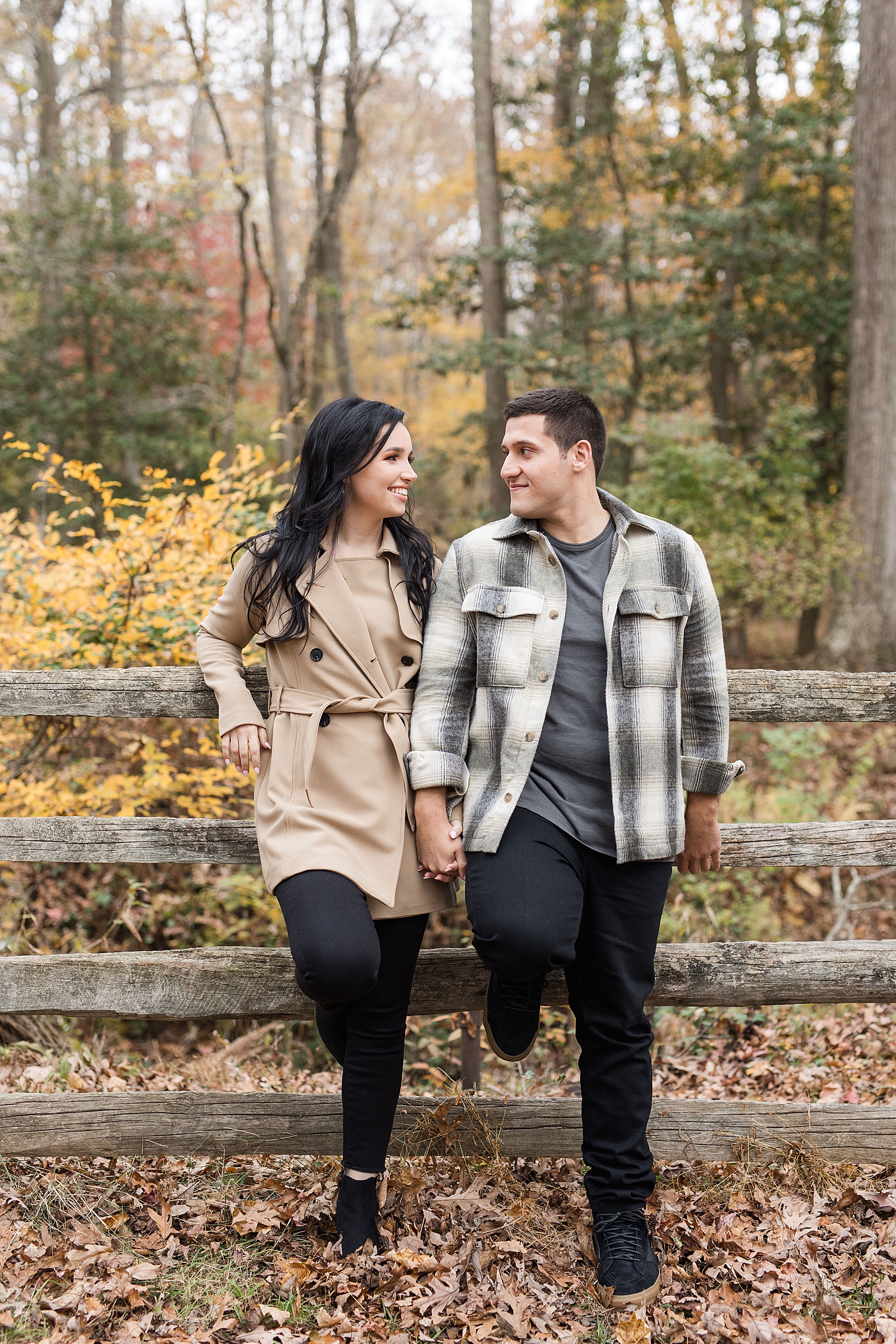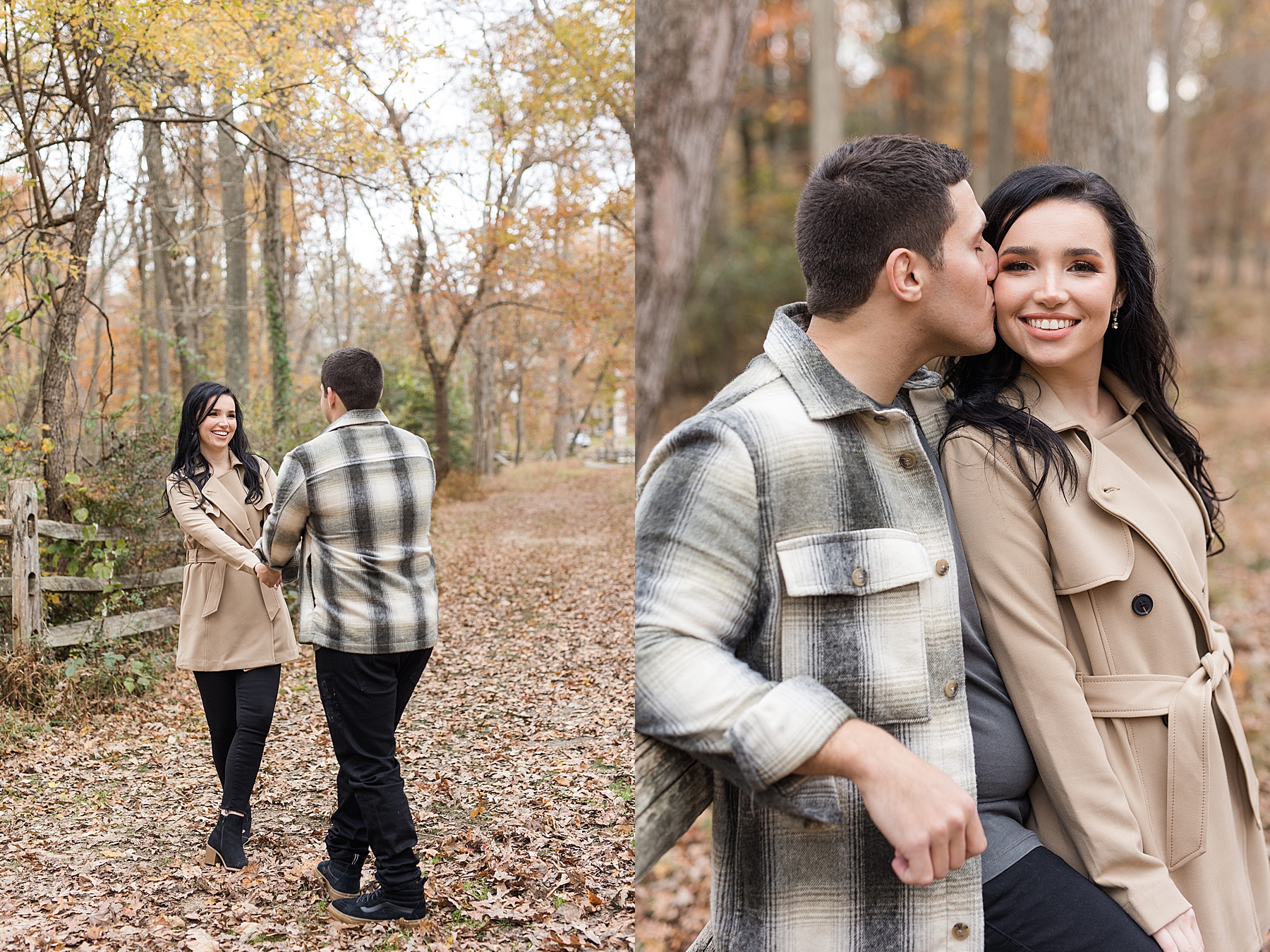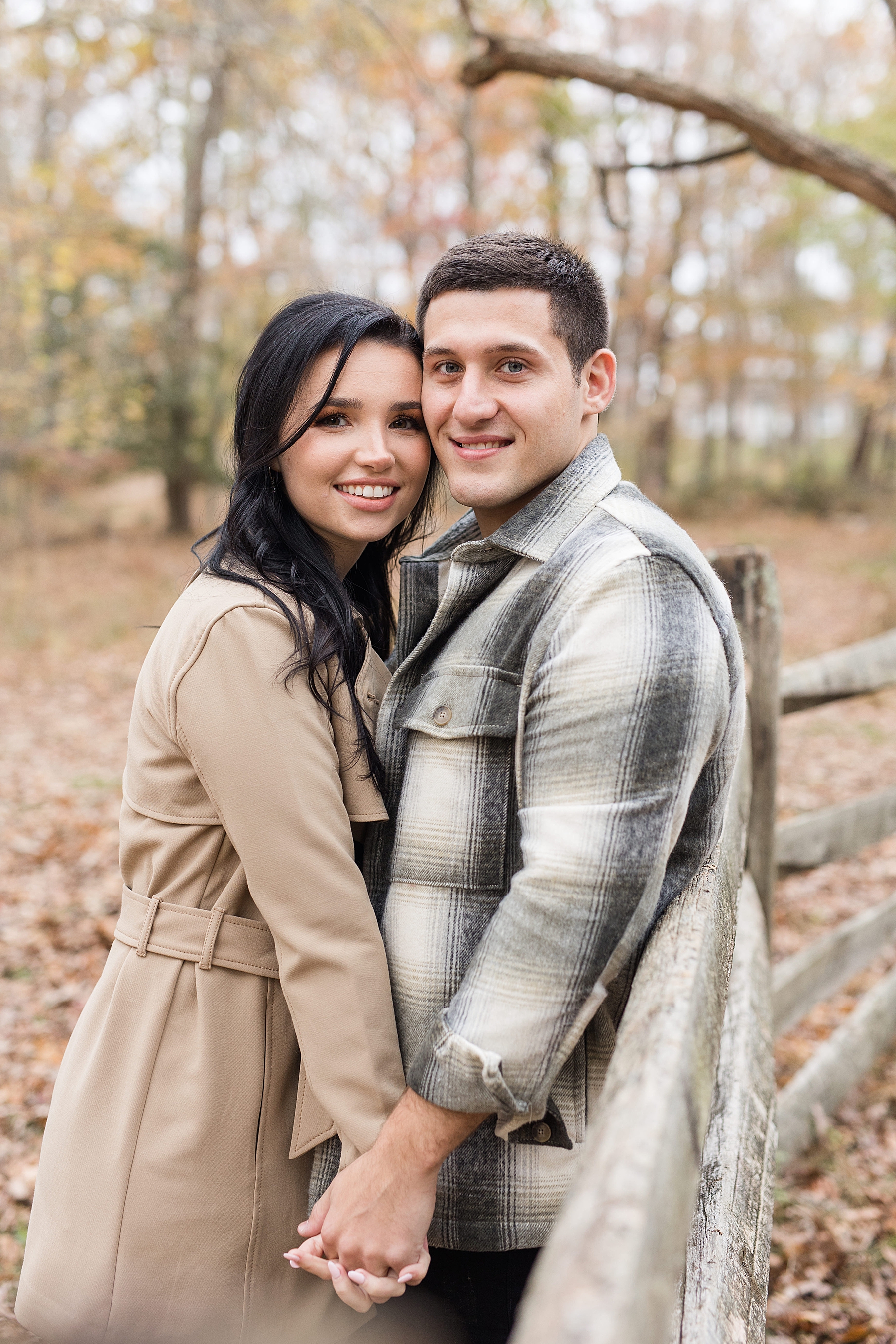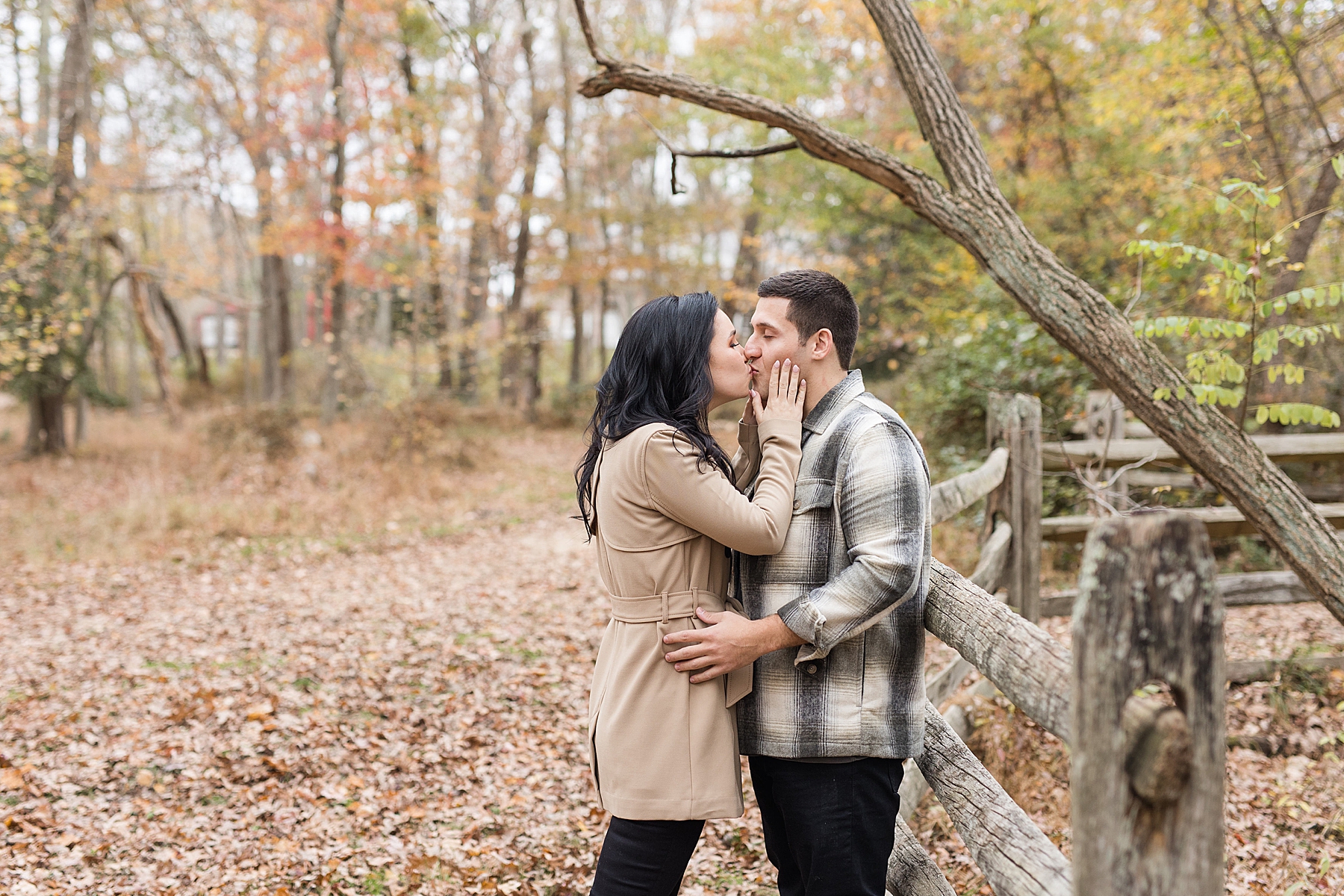 The colors of Fall were all around us. During Erin and Sal's engagement photography at Allaire State Park, Leaves were covering the ground. Dressed in the coziest fall vibes, Erin wore black jeans with a tan coat and black booties. Sal wore a grey flannel with black jeans and black sneakers. Halfway through the session, Erin replaced her tan jacket with a bedazzled jean jacket with her soon-to-be new last name on the back of it.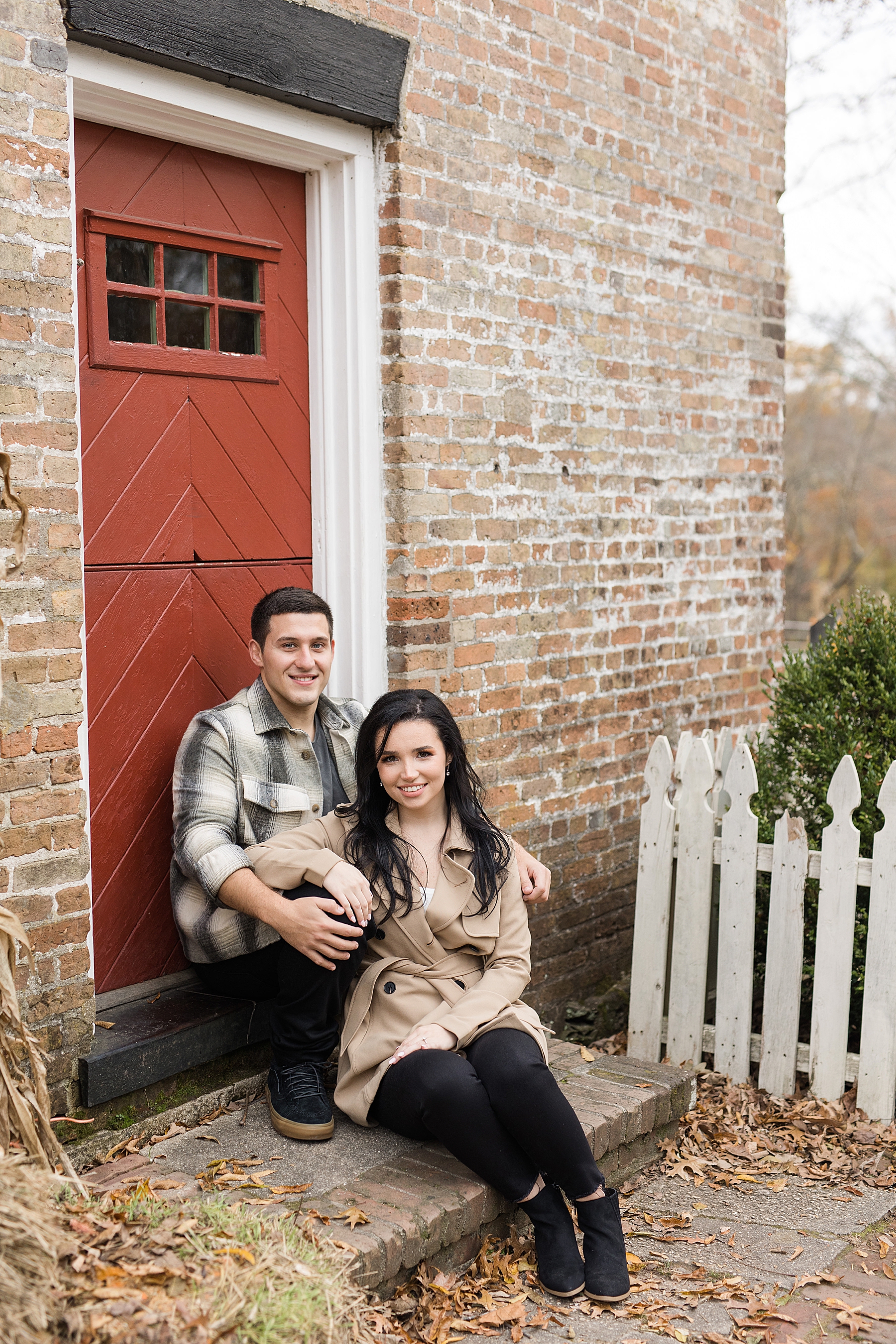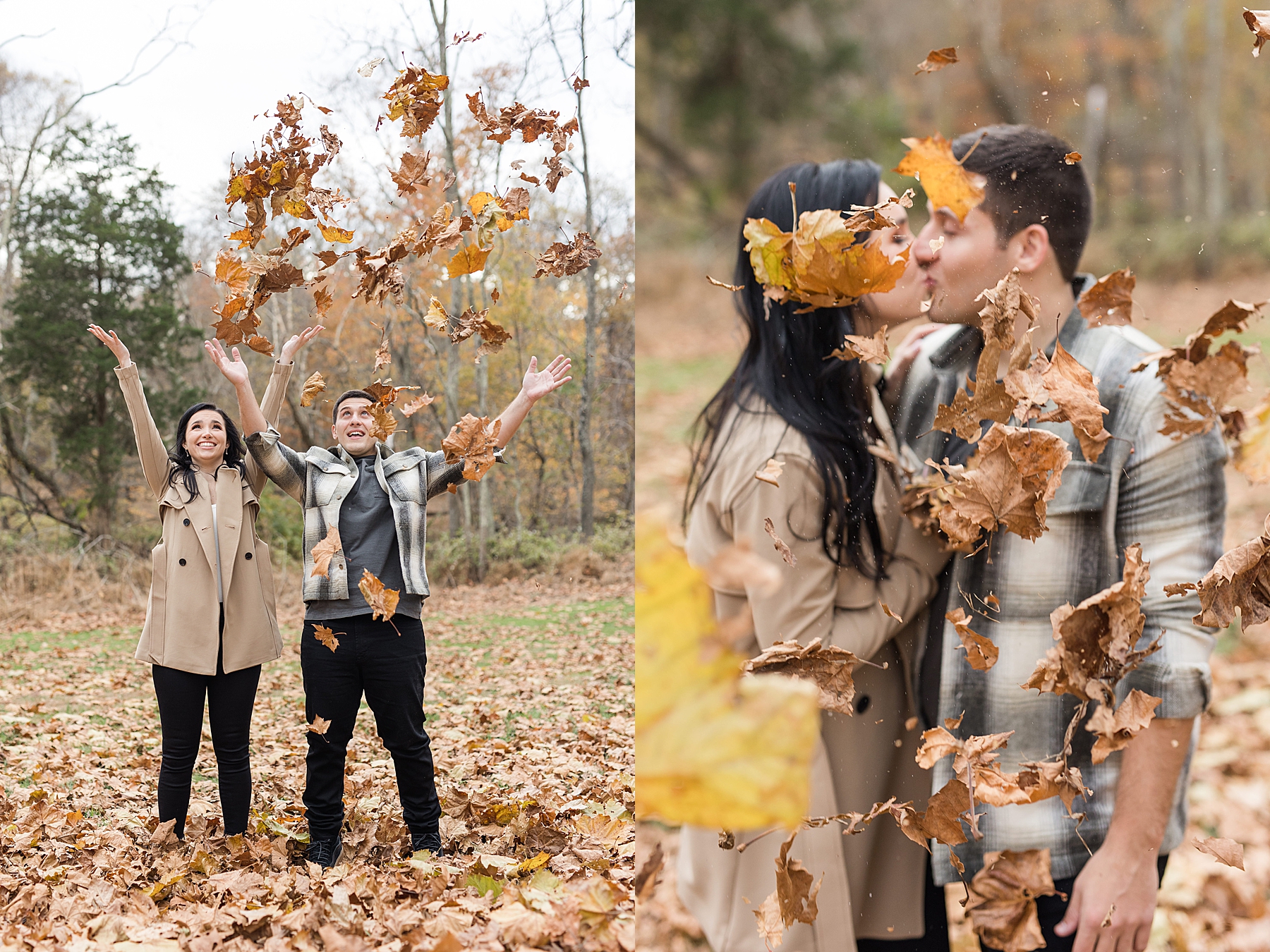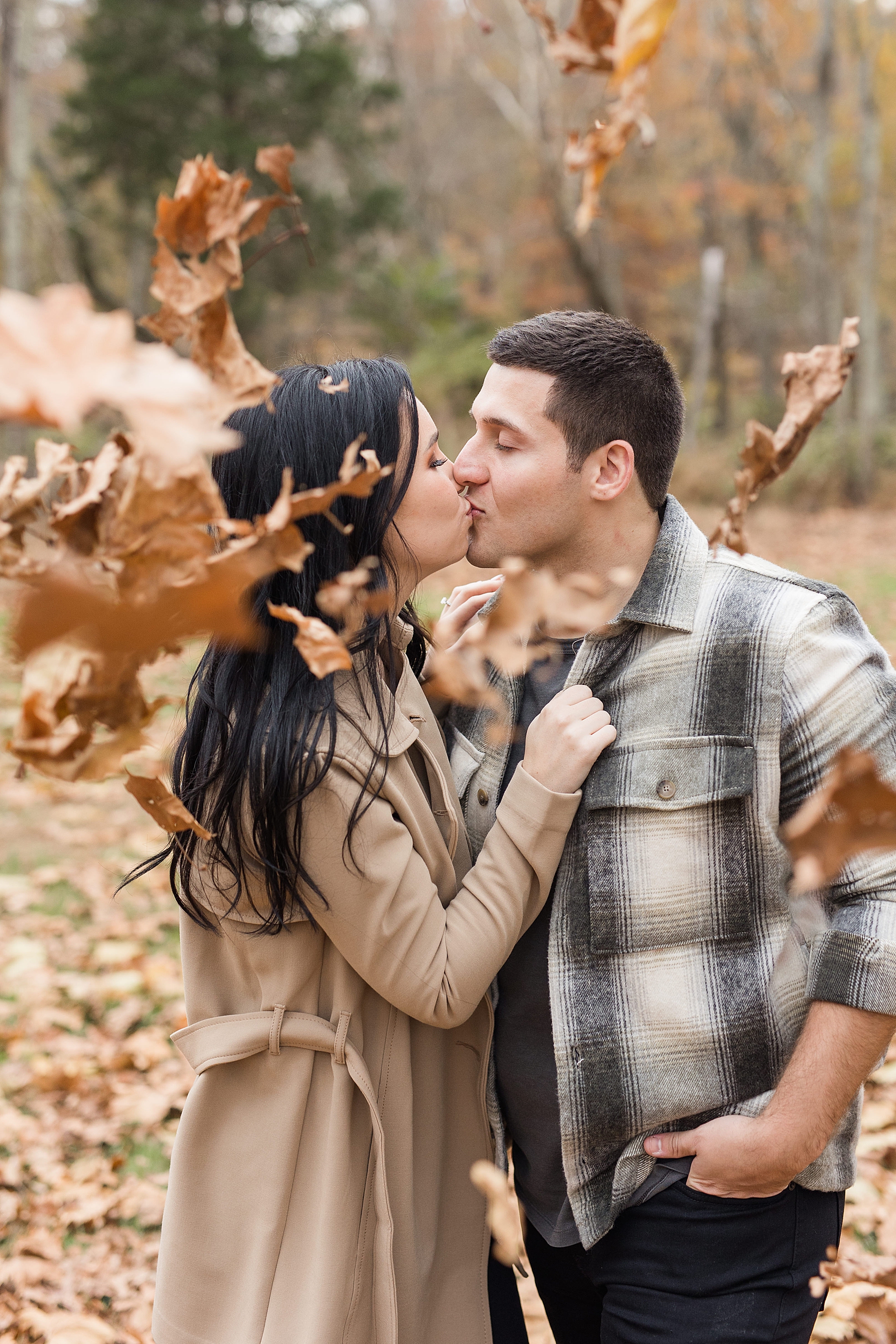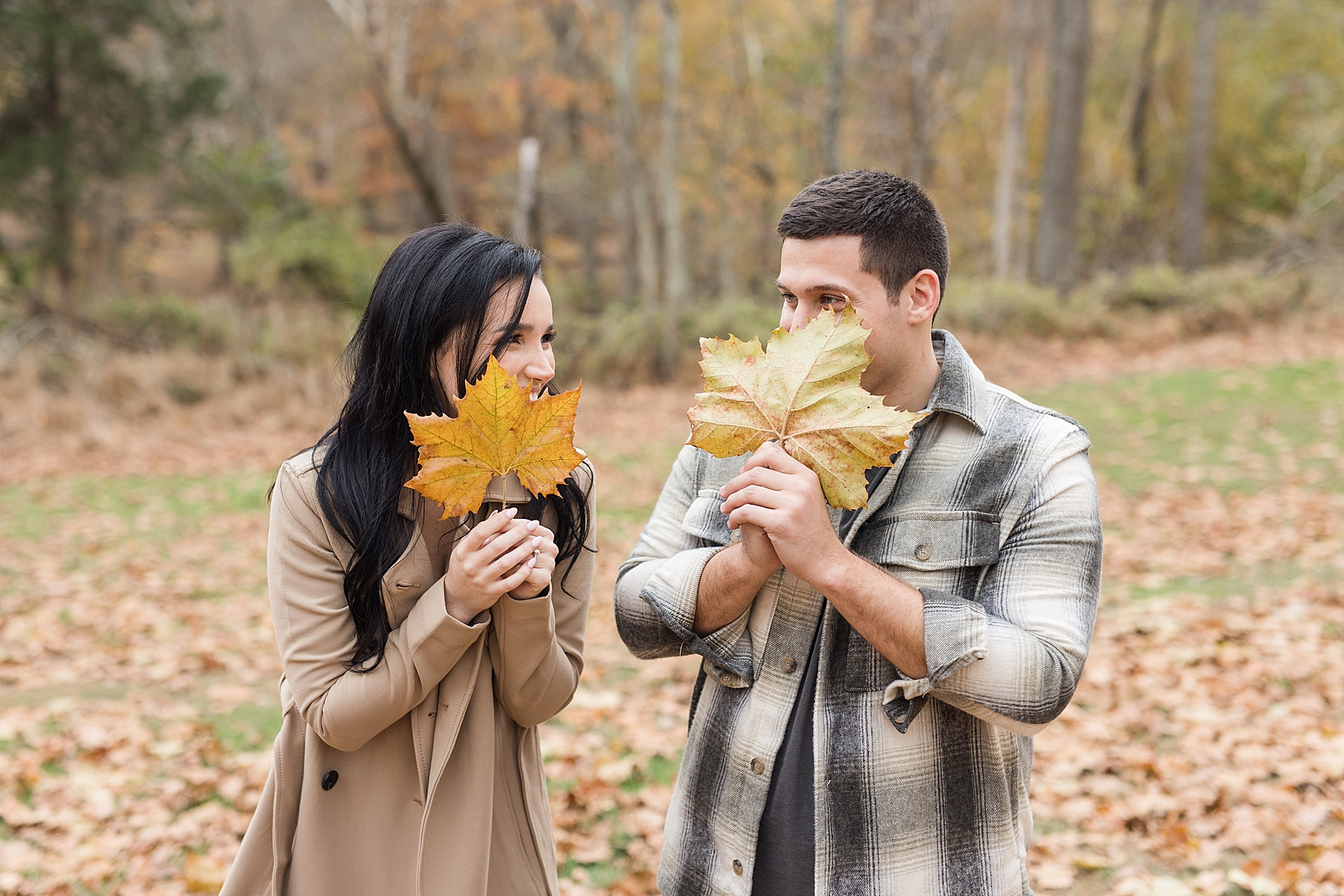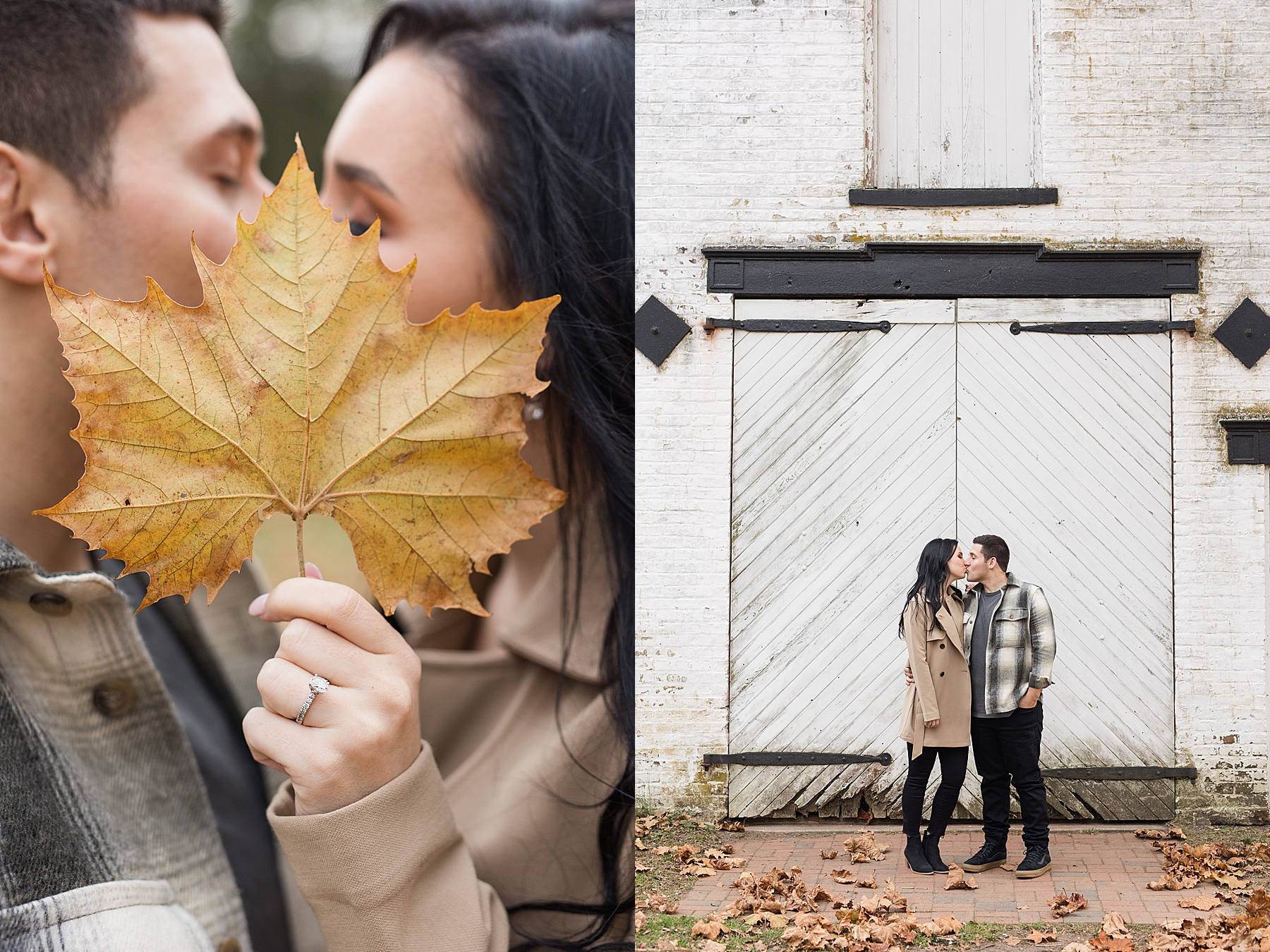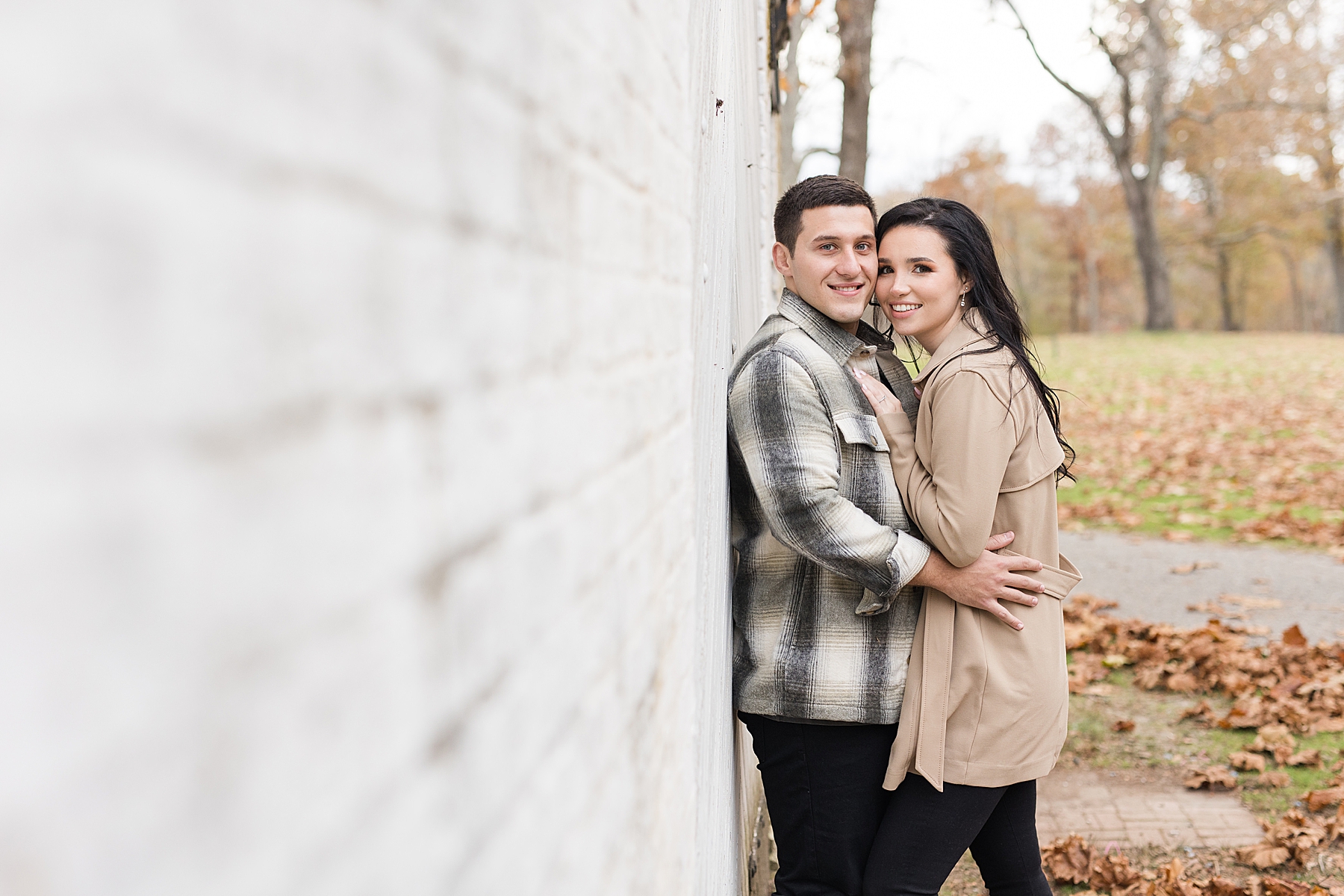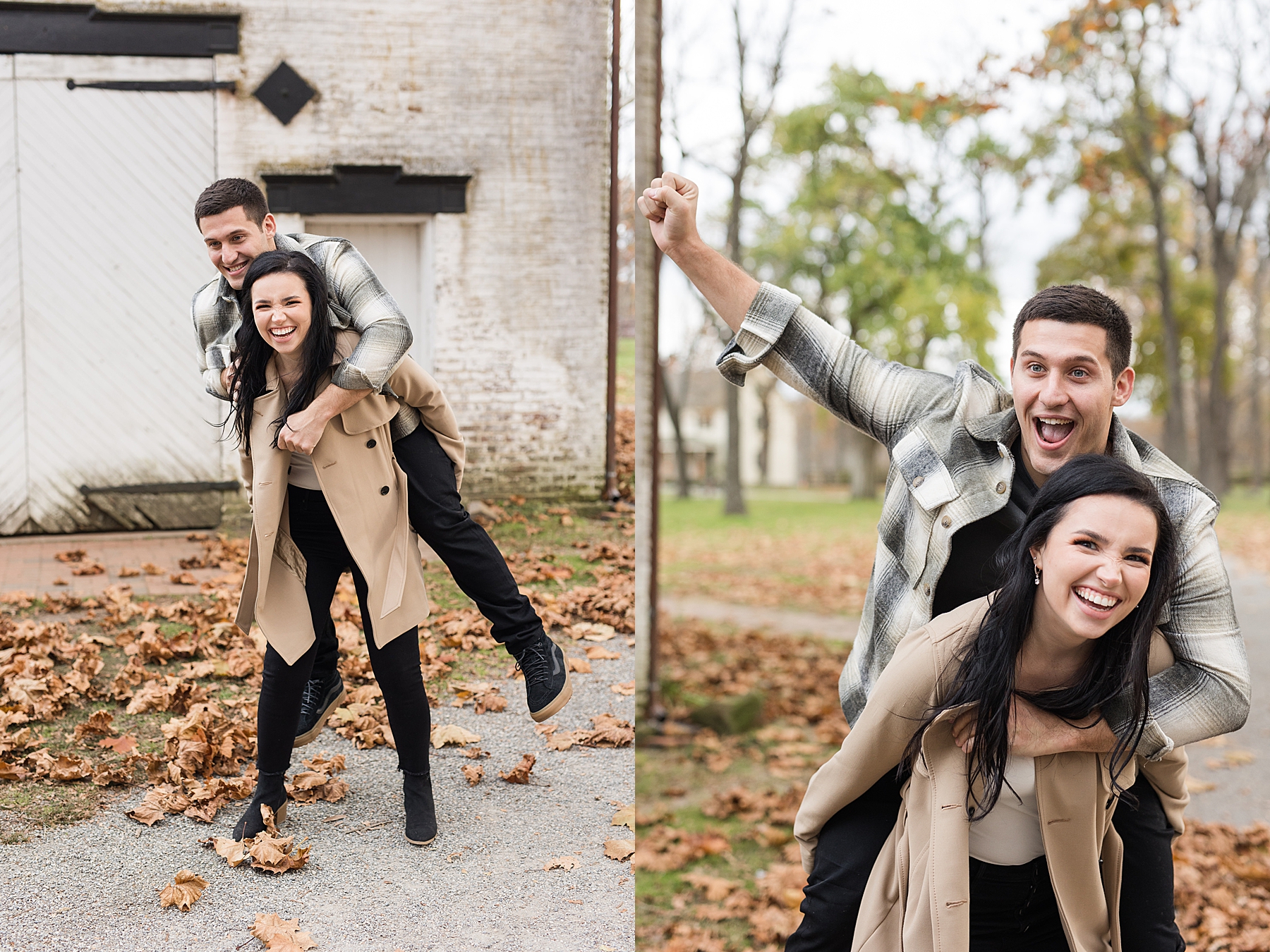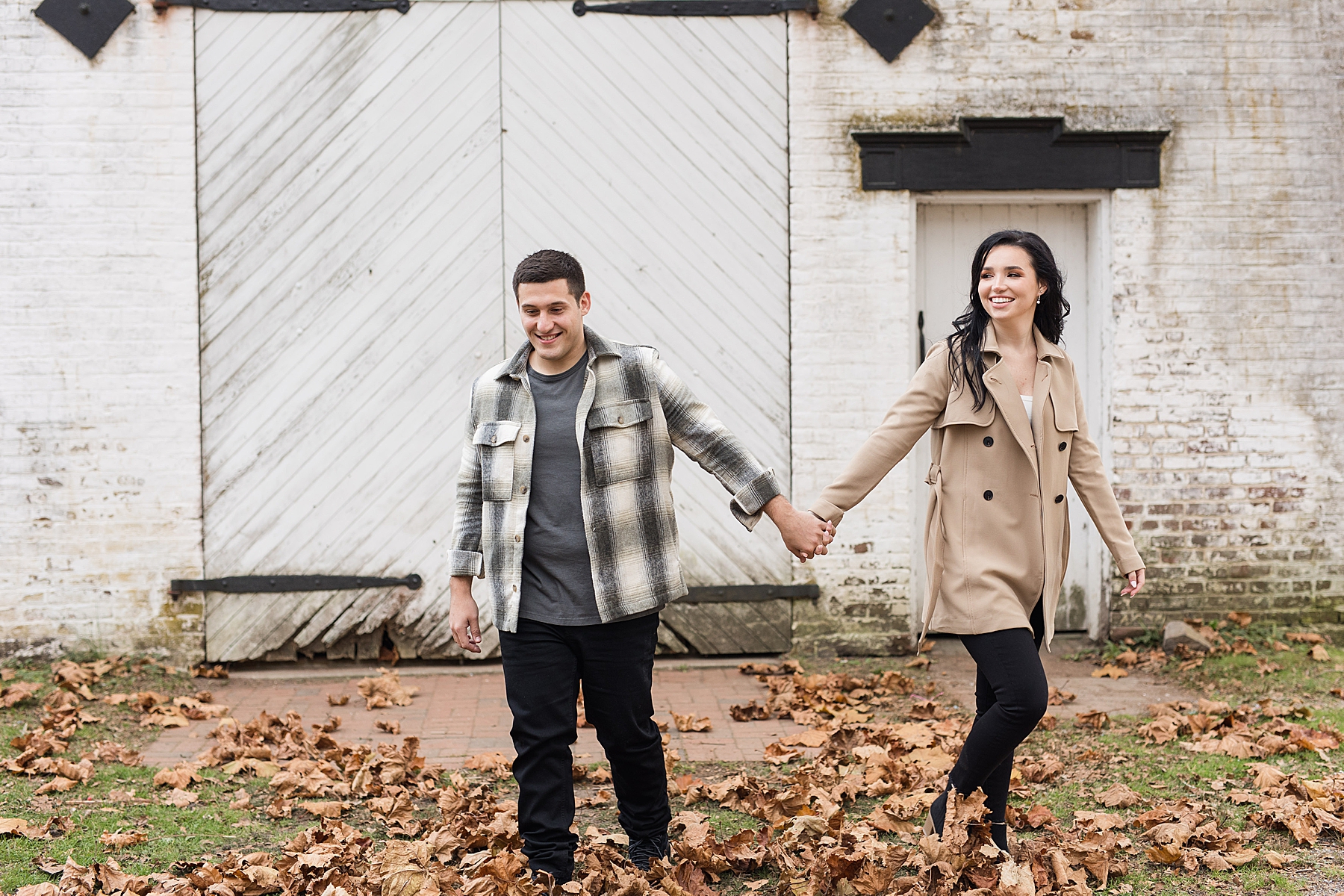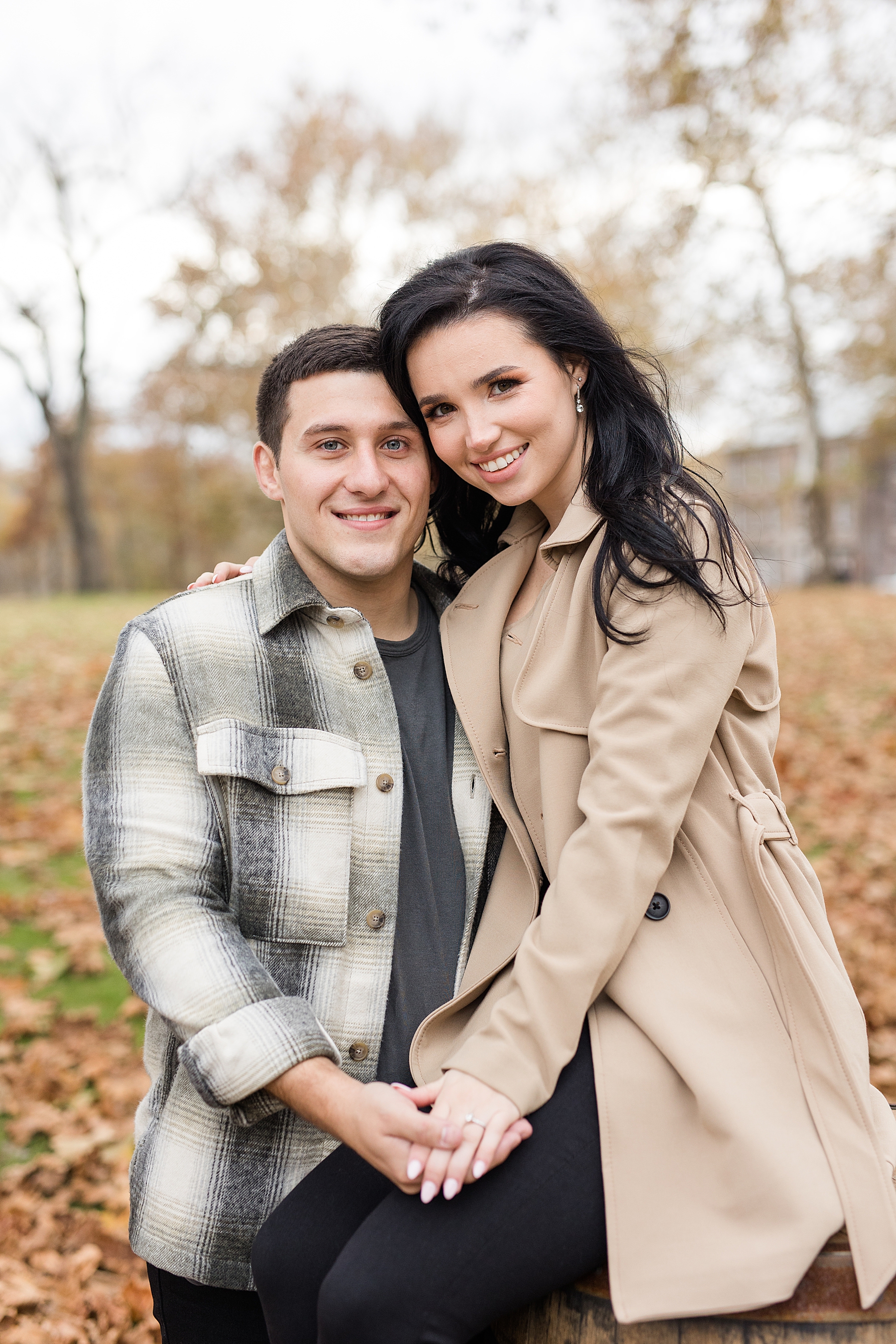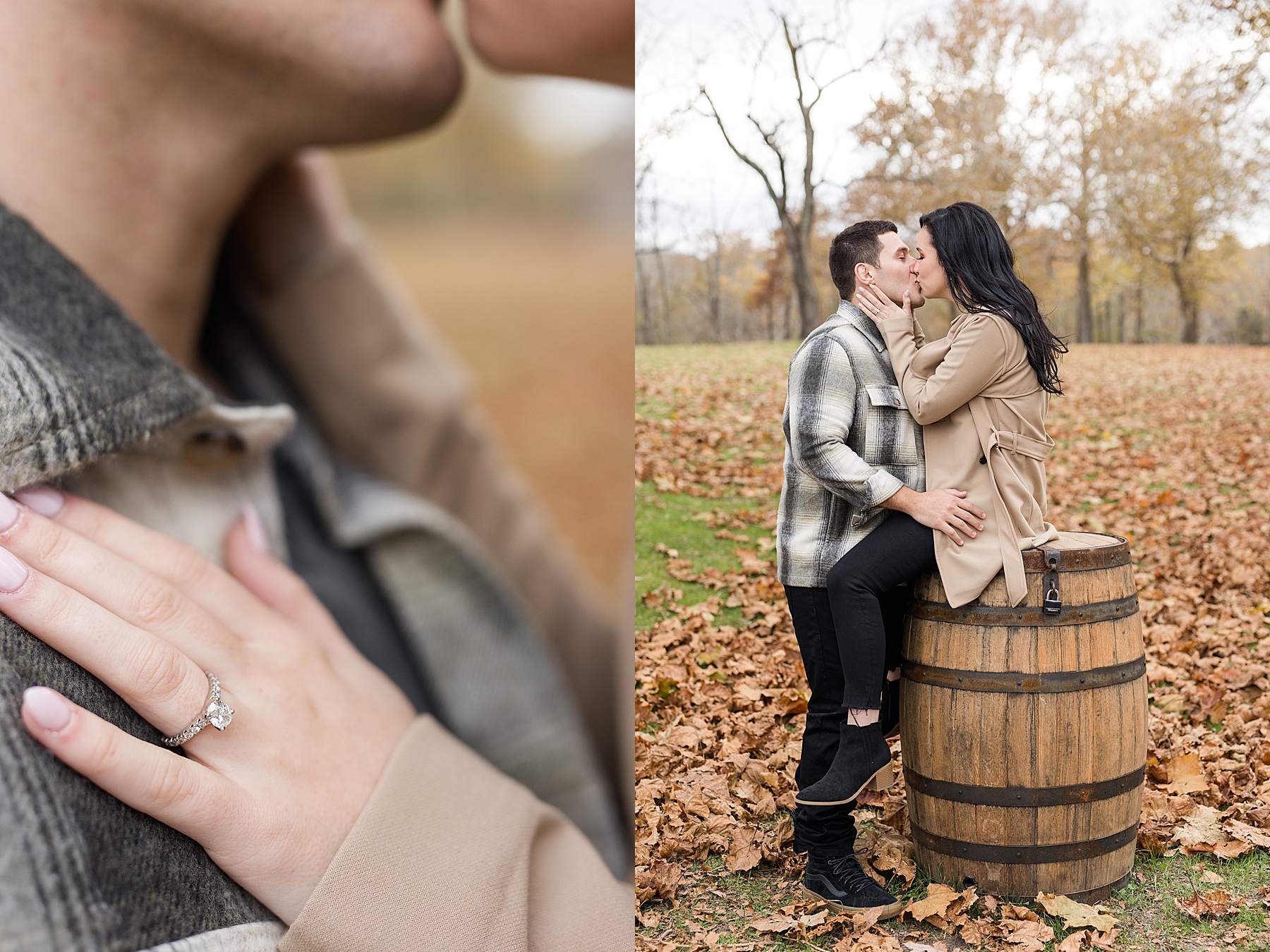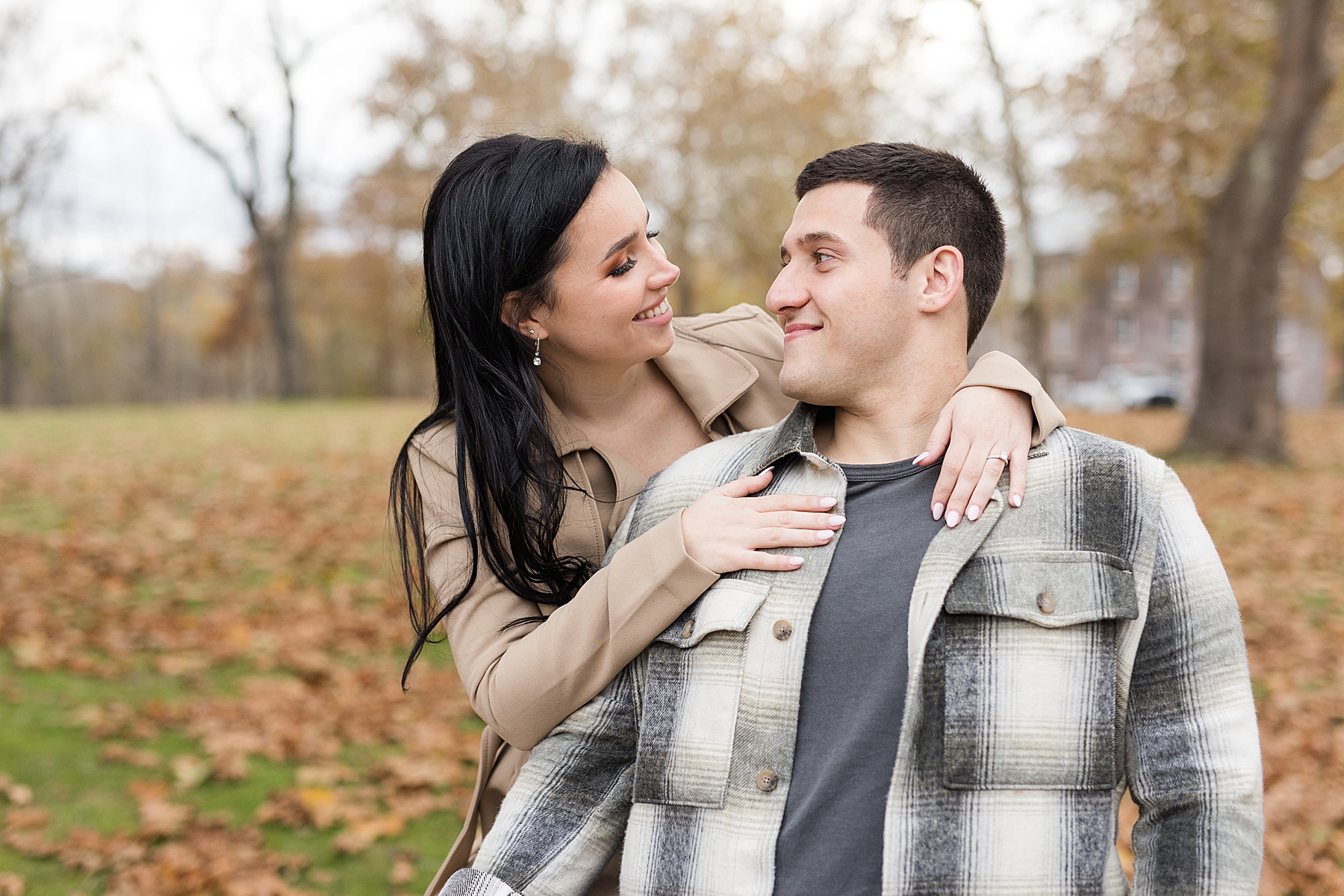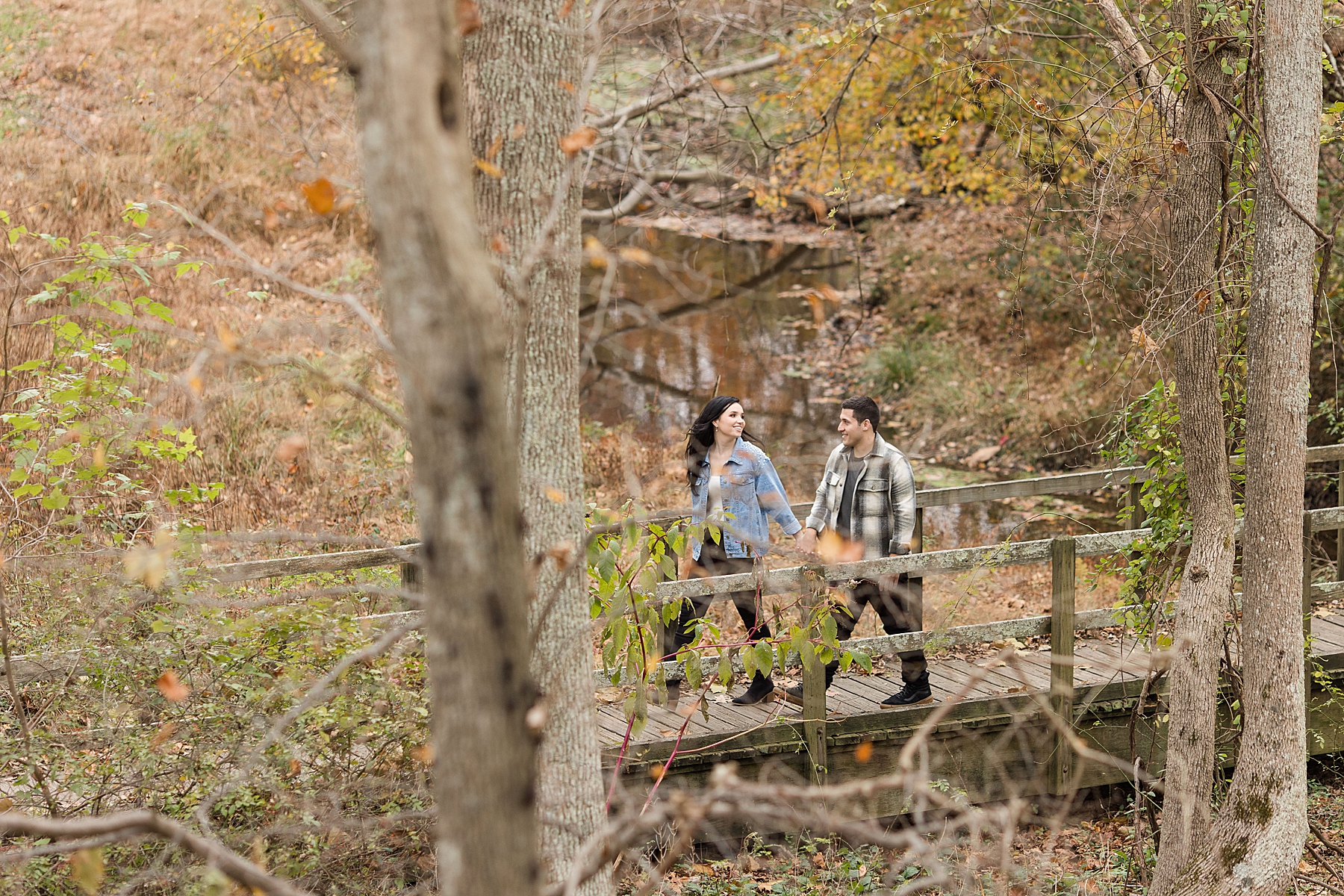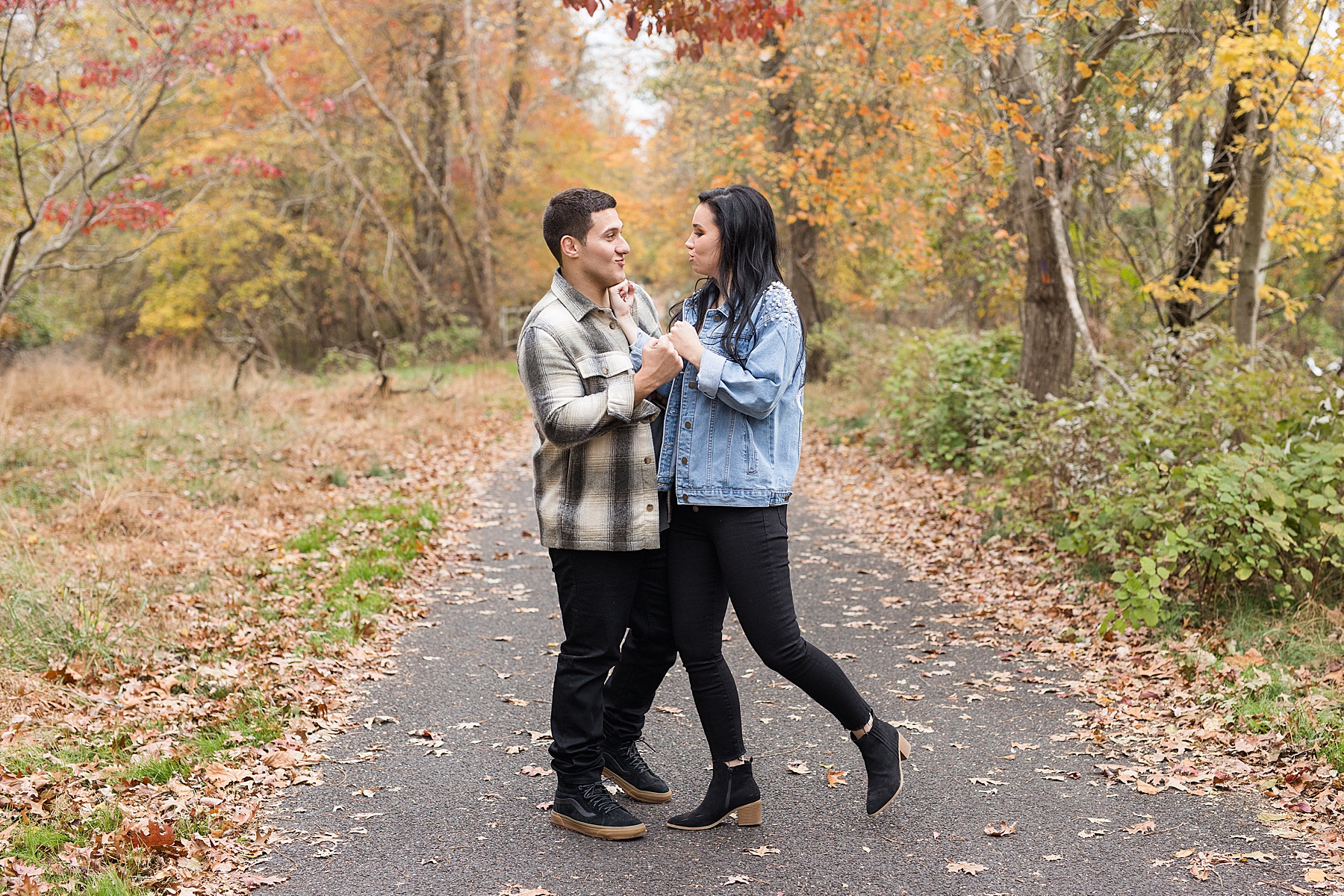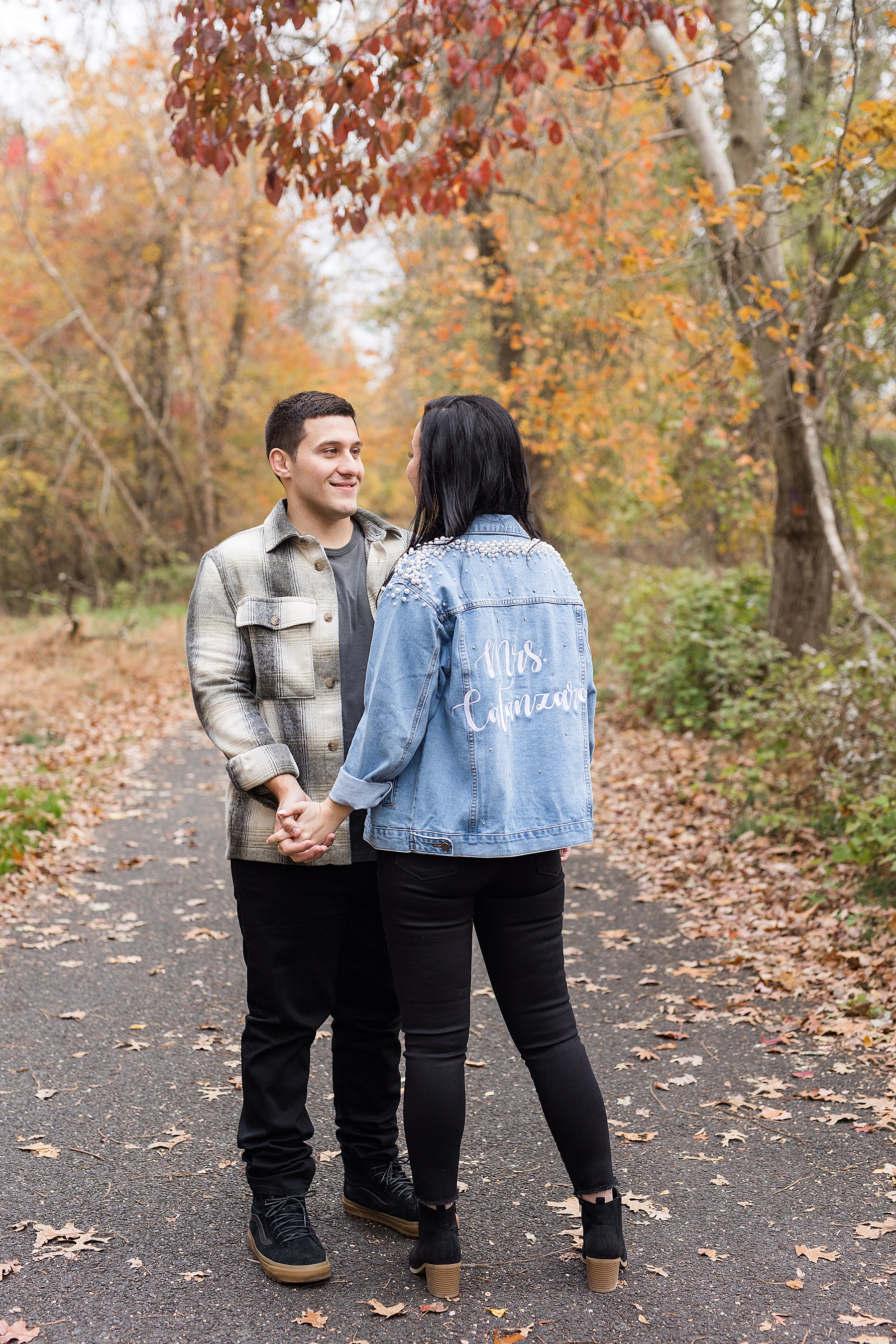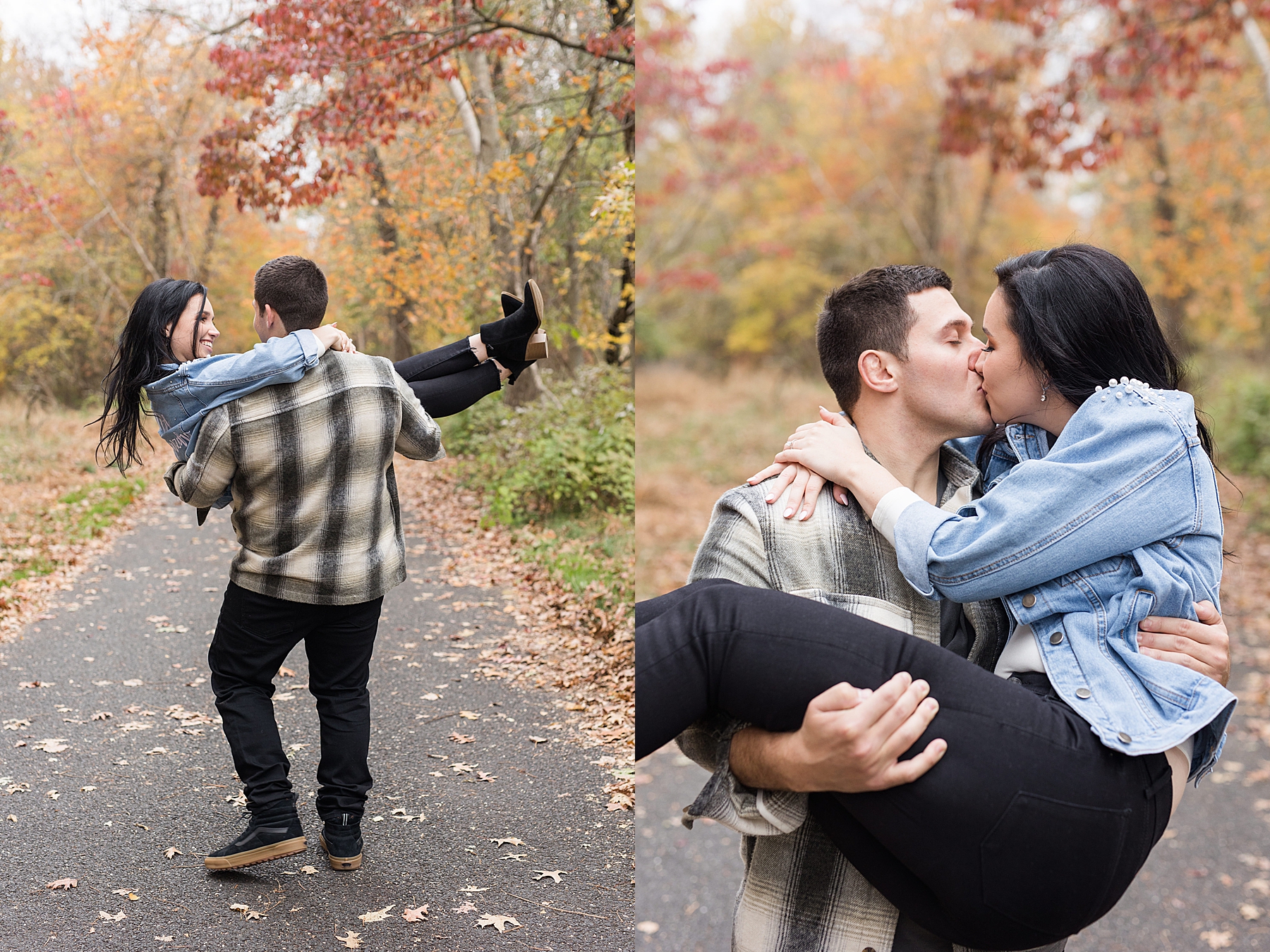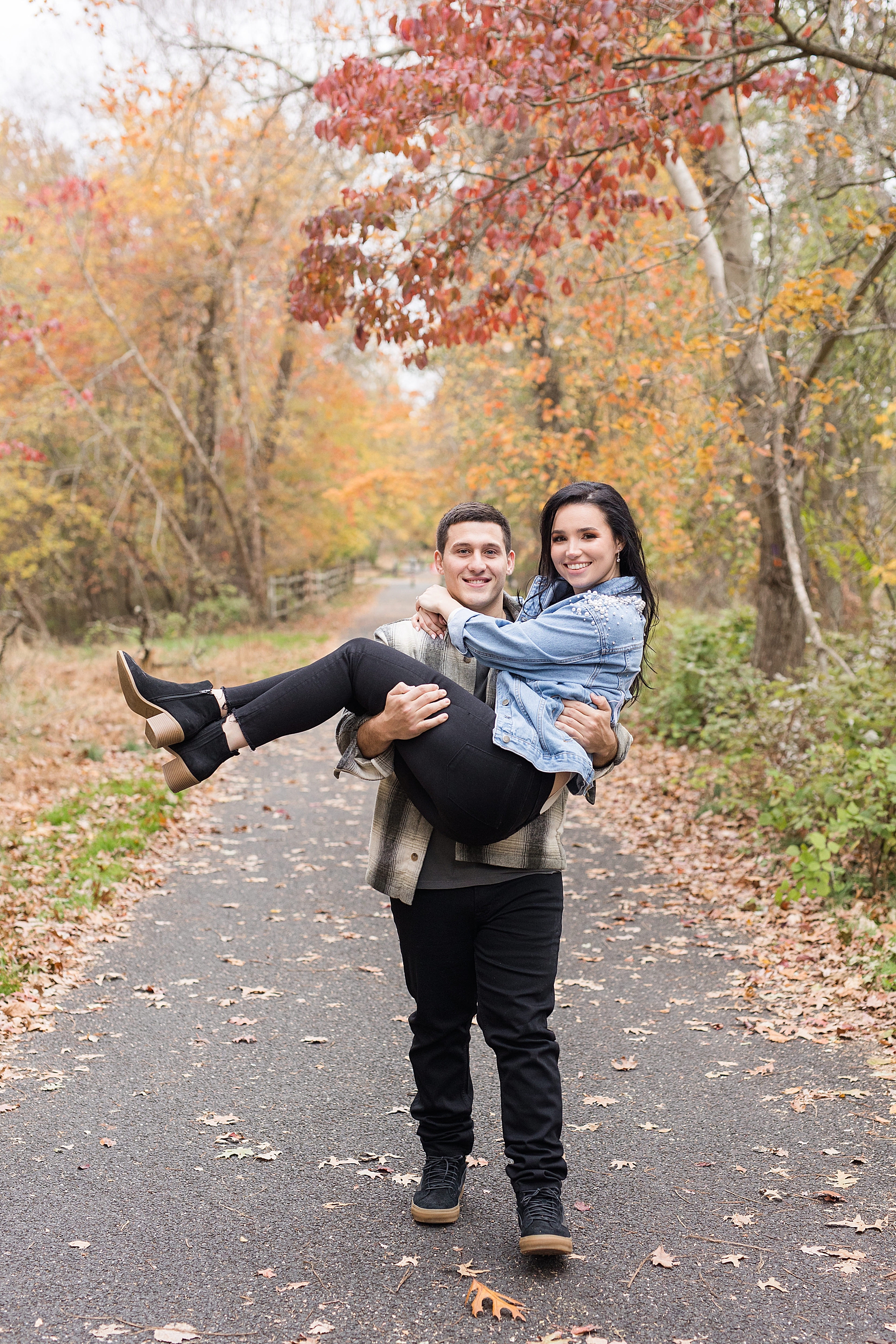 We headed over to the old train station area. We captured a few silly portraits by the old trains, which was cute considering Sal is an engineer! Congratulations, Erin + Sal! We are looking forward to photographing your wedding at The English Manor this November!