What better way to bring in the New Year with a wedding!! Holly and Shaun celebrated their New Year's Eve wedding at
Laurita Winery
. This magical day was filled with love, laughs, and tons of confetti!! What a lovely venue,
Laurita Winery is magical and romantic with their landscaping and their unique architecture. We found so many wonderful places to photograph the beautiful couple on their wedding celebration day.
All smiles when we walked into bride prep, as Holly and her girls were getting ready for the big day. The girls were finishing up their glam and completing their ready looks.
Eva Gerapetritis of Make Me Up Eva
never seems to disappoint, she did an incredible job on Holly and the girls makeup. The girls looked so beautiful!!
Samantha Clinger of Sweet Hair Peace
gave the girls up-do's that looked gorgeous and stayed in place all night. They had on beautiful black robes with delicate lace on the flare style sleeves, THEY LOOKED SO, SO PRETTY! Each robe had this gorgeous gold script that read: bride, maid of honor, bridesmaid, or mother of the bride. The detailing was amazing!! Holly and her girls popped some confetti as we photographed their laughs and smiles. POP! Colorful fun confetti splattered all over! Then everyone began getting dressed for the ceremony. The bridesmaids looked incredible in classy black floor length dresses. We did not plan a father daughter first look – but we did improv one and dad was so sweet and excited to see his daughter in her dress ready togged married. *tears* It was a beautiful moment for the two to share with each other.
After a couple more photo-ops, we headed to
Laurita Winery for Holly and Shaun's first look. Deep breath, it was time for the lovely couple to see each other for the first time on their special day. Shaun looked handsome in his black tuxedo from Men's Wearhouse and deep red bowtie. 1, 2, 3… Shaun could not stop smiling when he turned around, I mean who could blame him? Holly looked stunning in her Vera Wang wedding gown from David's Bridal. Shaun gushed over his soon-to-be wife, he had to take a step back to really take it all in. AW!! The handsome couple embraced one another and took in their moment. It was so sweet to see these two laughing and smiling together.
The ceremony was beautiful and personal with Holly's Uncle Tom being their officiant. The ceremony took place in the loft of
Laurita Winery. It was so romantic, with l
ots of lanterns and candles. What a wonderful atmosphere to be in! The vibes were just so pure and filled with love and happiness. The florals were absolutely gorgeous.
Donna Sierchio did a great job at creating the perfect floral arrangements that Holly and Shaun envisioned for their big day. The neutral tones with hints of deep red really complemented each other and added a pop of color to the flowers. The overall color scheme of the wedding was blacks, golds, with pops of deep reds here and there in a few details.
Holly and Shaun's loved ones cheered as the newly weds walked hand-in-hand down the aisle as husband and wife.
Colorful confetti made another appearance during Holly and Shaun's introduction into their reception space. It was surreal and such a fun added moment. We went downstairs to the distillery to take fun portraits of Holly and Shaun in between the wine barrels. It was so much fun photographing in this amazing space, playing around with lighting and shadows.
Laurita Winery had up pretty string lights all over, which created a beautiful ambiance throughout. Back out on the dance floor,
it was time to party into the New Year!!! What a wonderful celebration!
Glitz and glam filled the room, ready to party – their guests hit the dance floor. Phil Zanardi of Limelight Entertainment really brought in the celebration and rocked in the New Year with music that got everyone up and moving. Holly, Shaun, and their guests had an awesome time!! Such a great crowd! The amazing details and colors from earlier were seen in the space. P
inecones made an appearance throughout the wedding and were in the centerpieces on each table. Chocolate Carousel made delicious desserts and party favors, including their yummy cake pops.
At the stroke of midnight… you guessed it… there was confetti! SO. MUCH. CONFETTI. when the ball dropped. At 12am on New Year's Day, Holly and Shaun shared a sweet kiss and everyone cheered as 2019 came to be. Happy New Year newly weds!! May you always laugh, smile, and cheer, for this is your year. Thank you for choosing Limelight Entertainment to capture your confetti filled day.
Photographer: Jessica Halas
Photographer: Marlena Becker
Officiant: Uncle Tom Vanduyne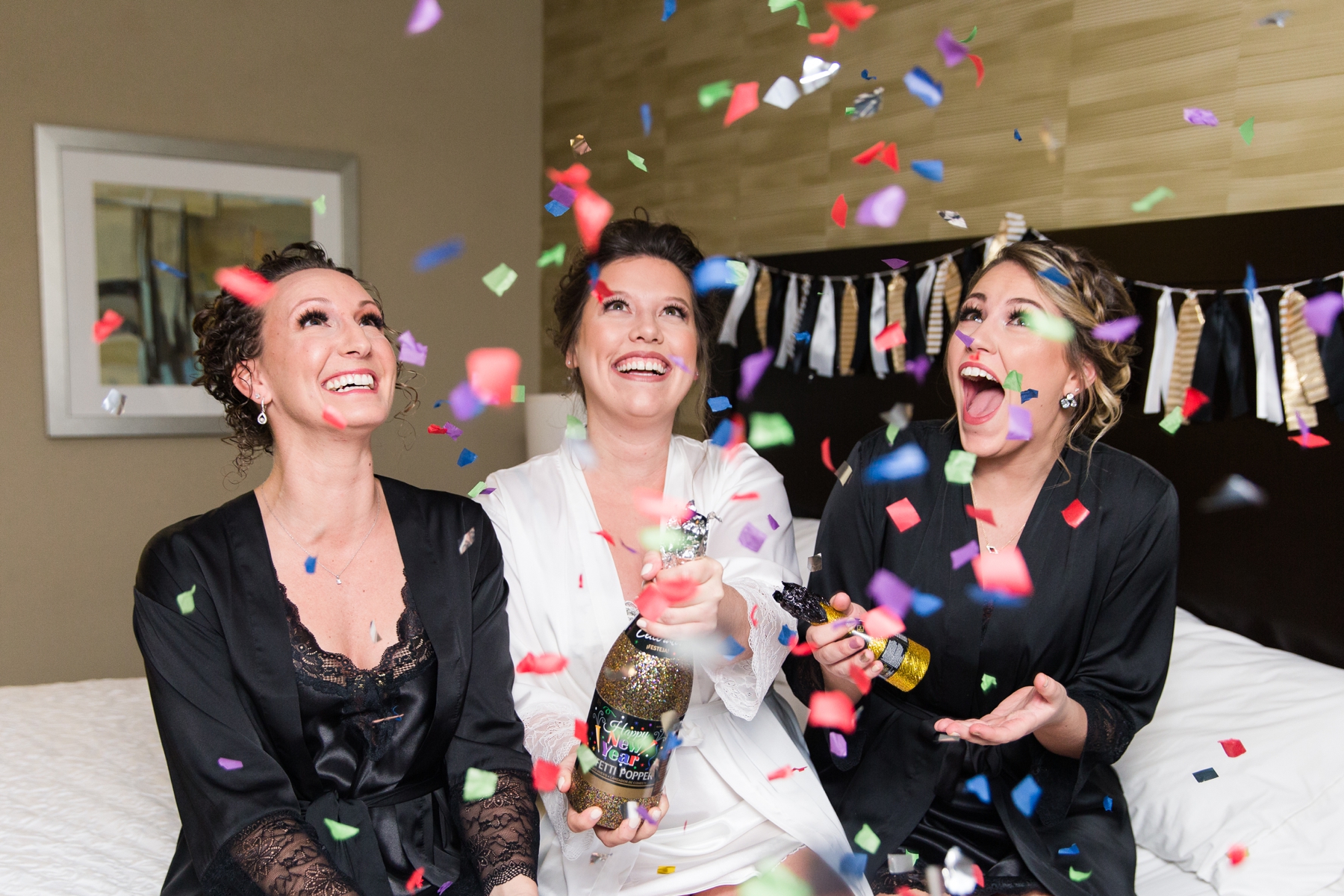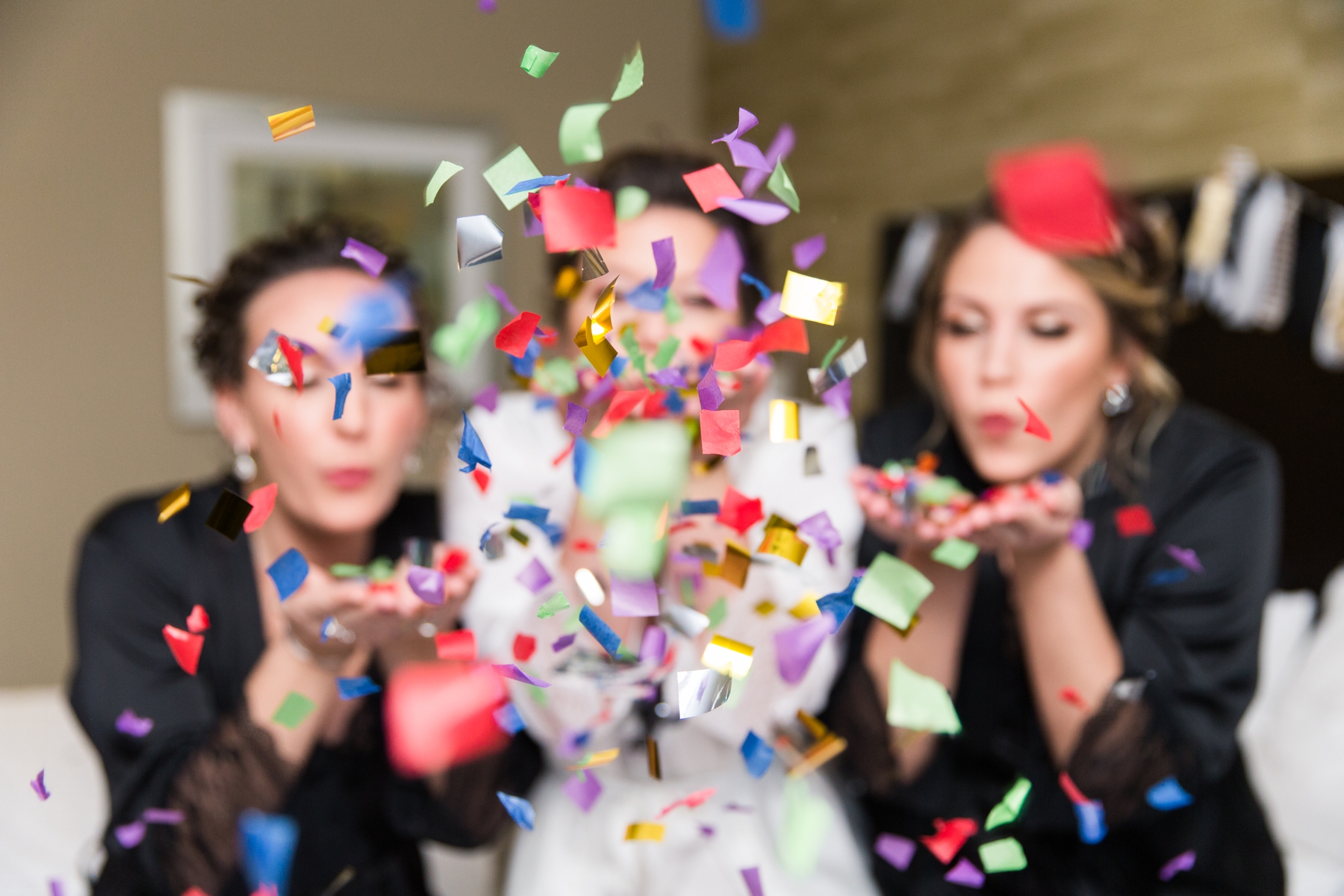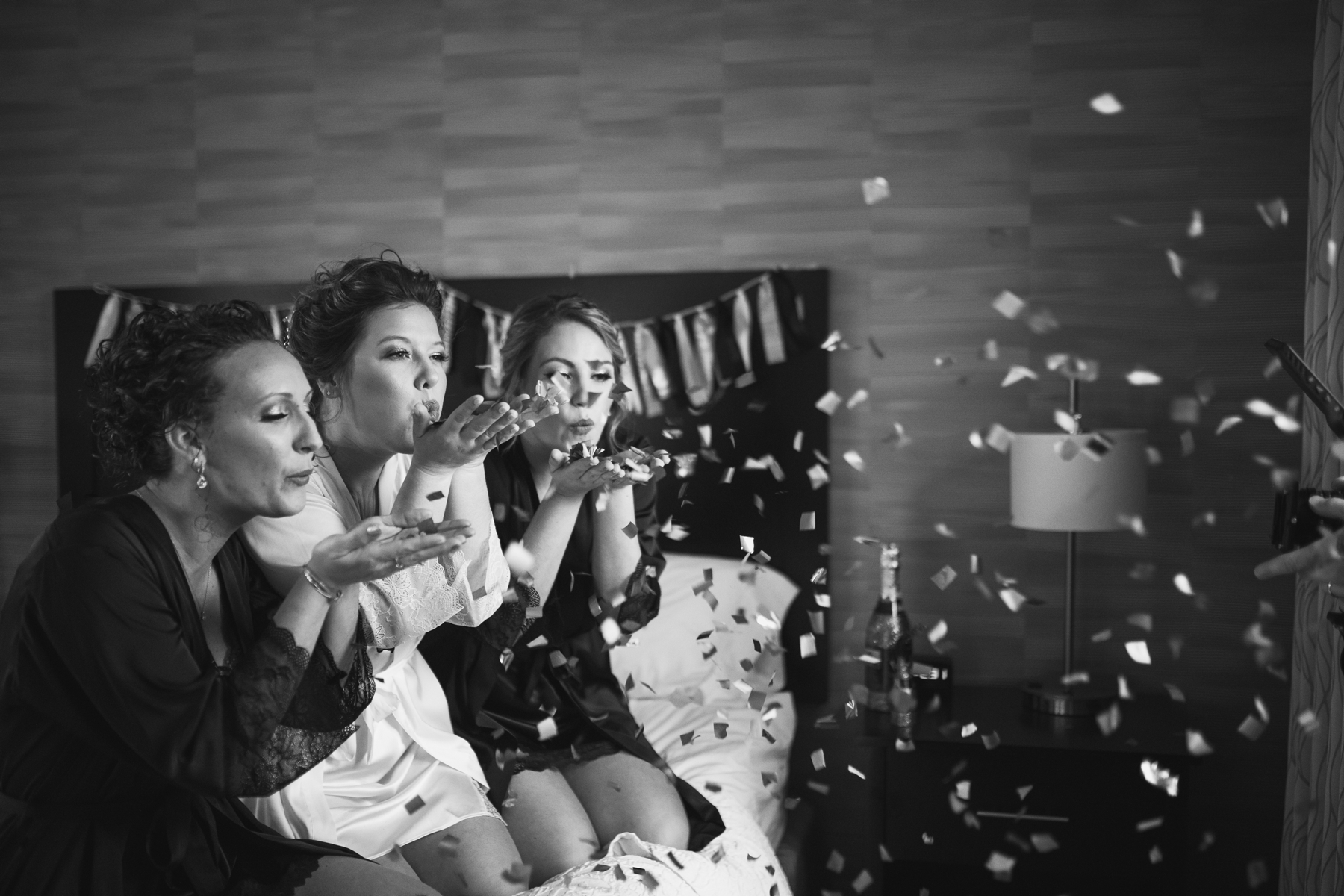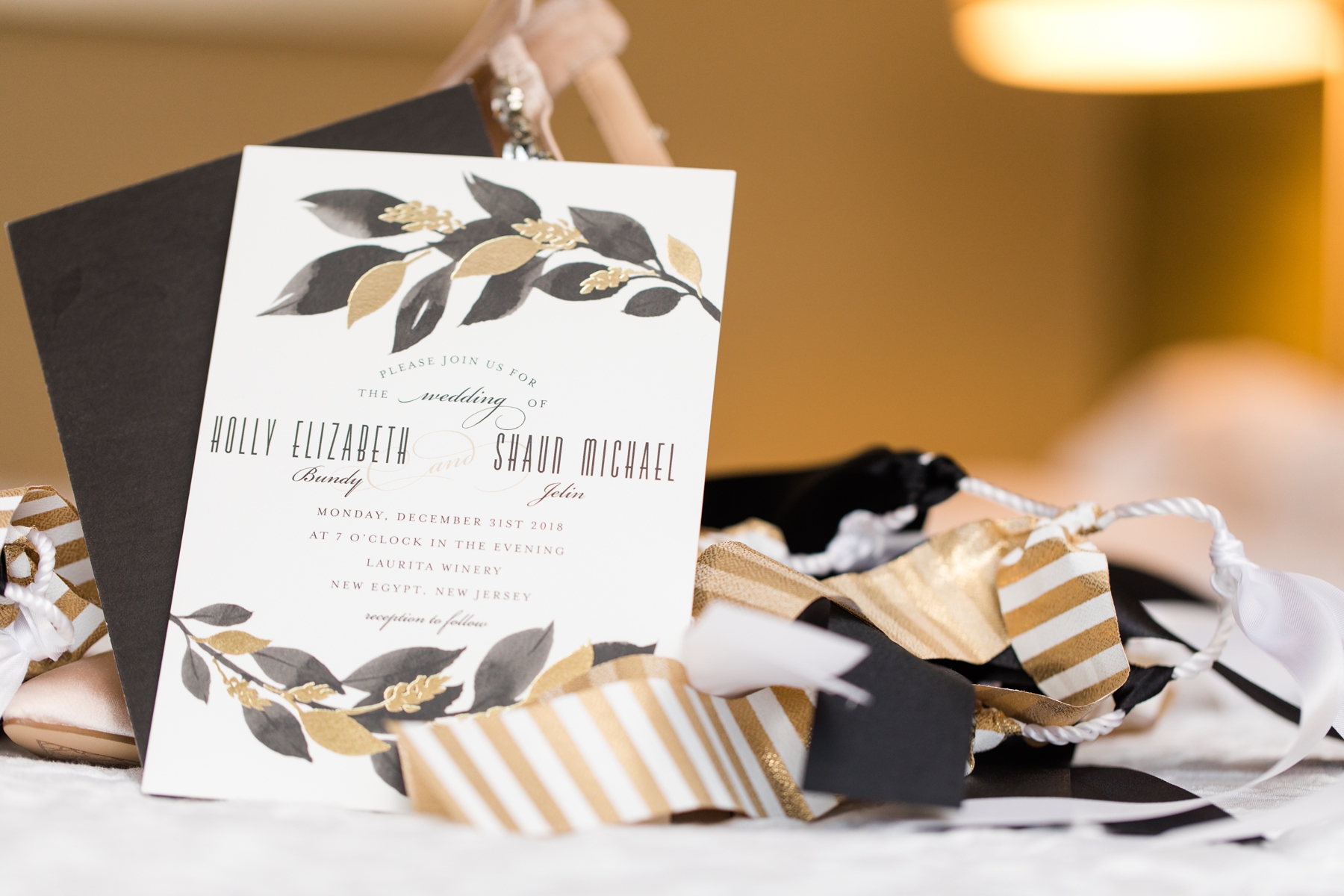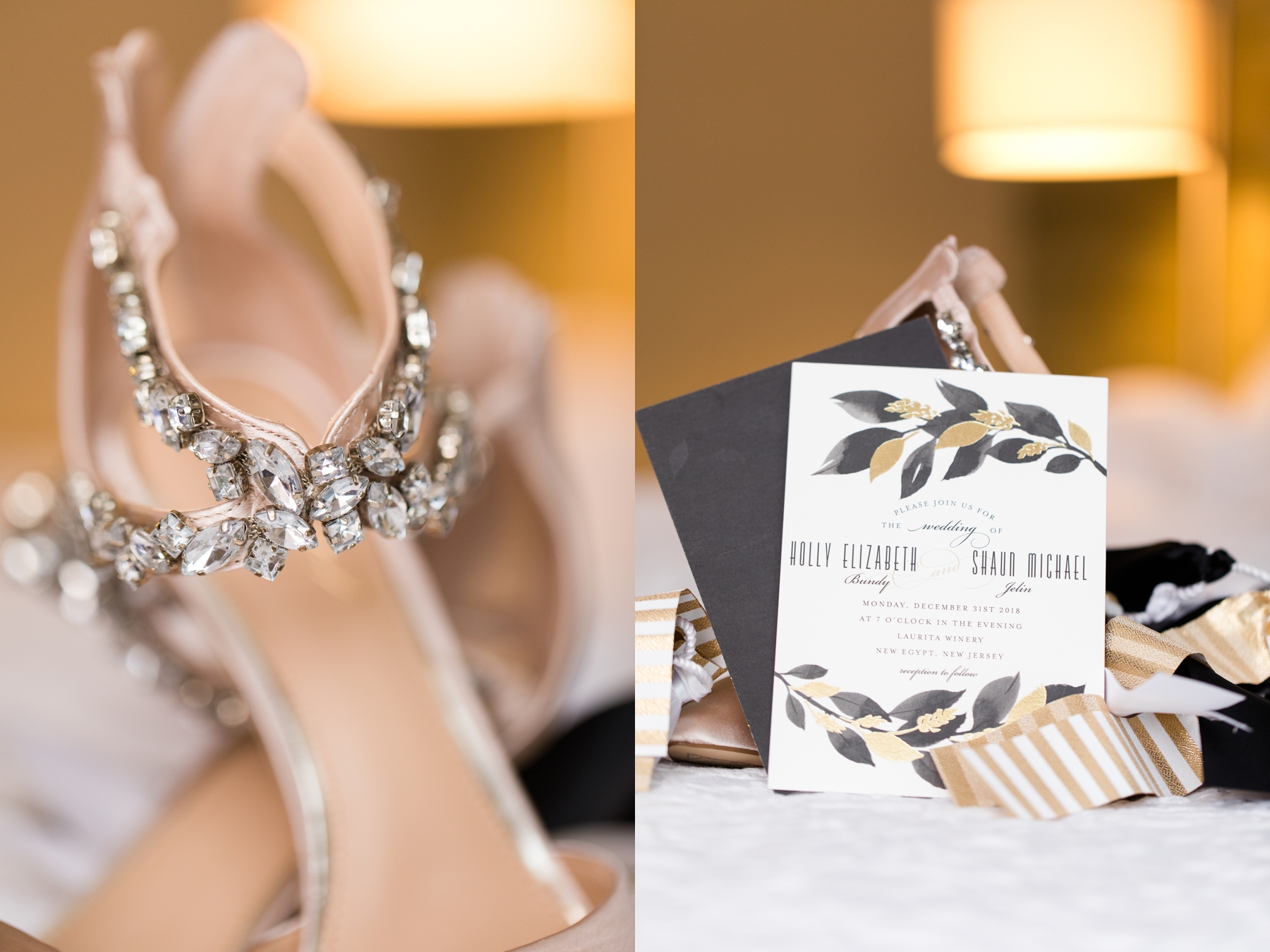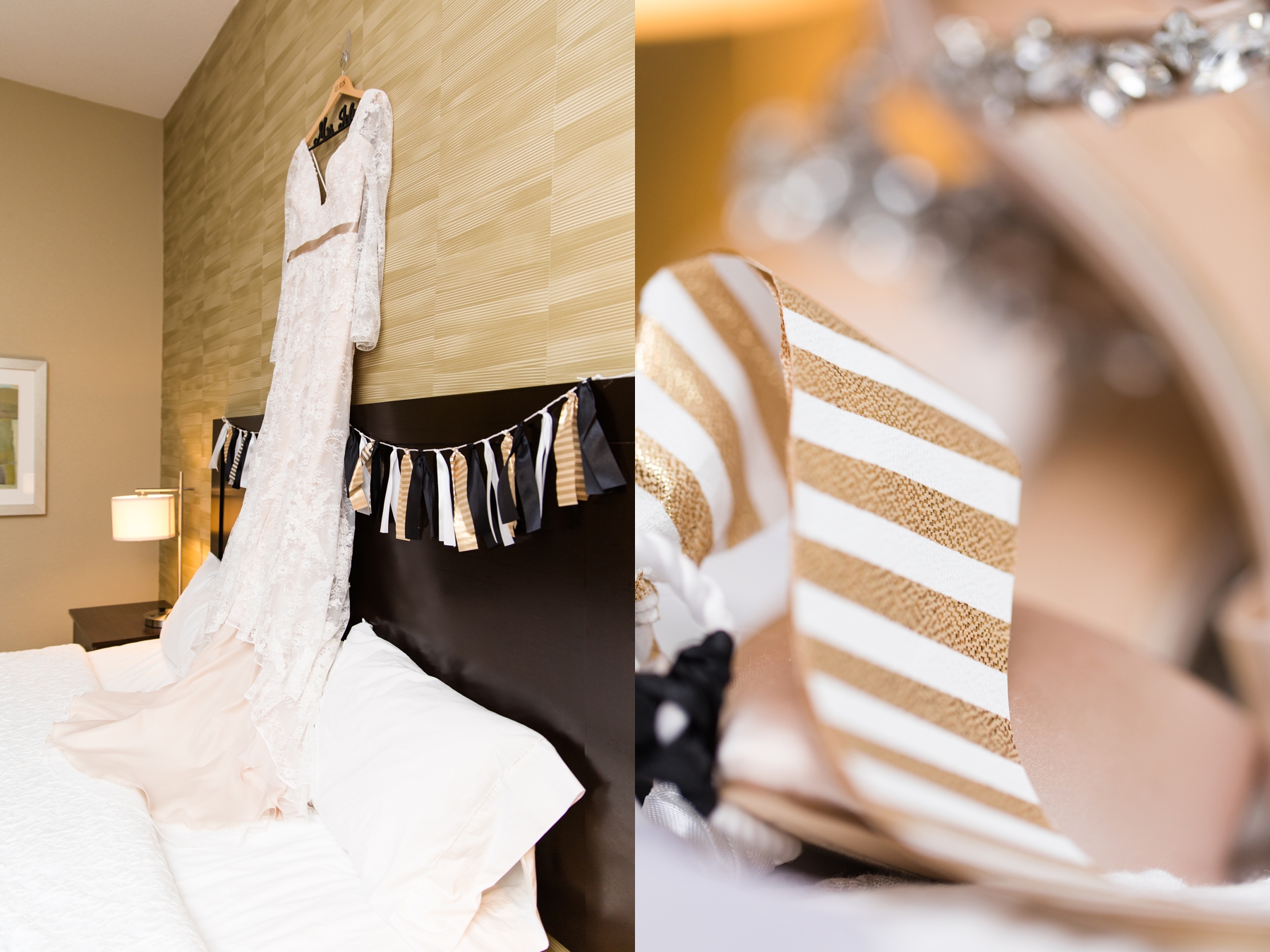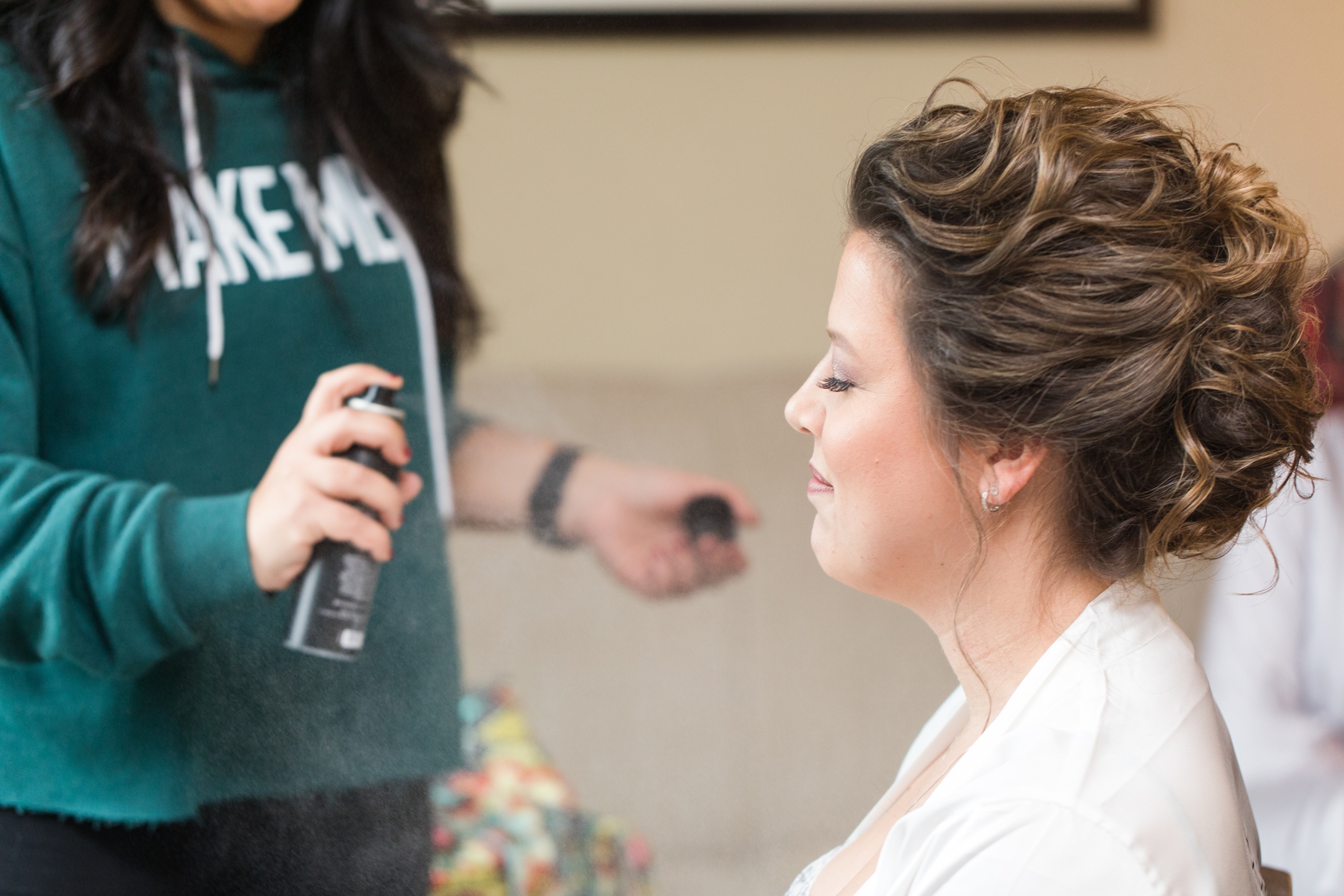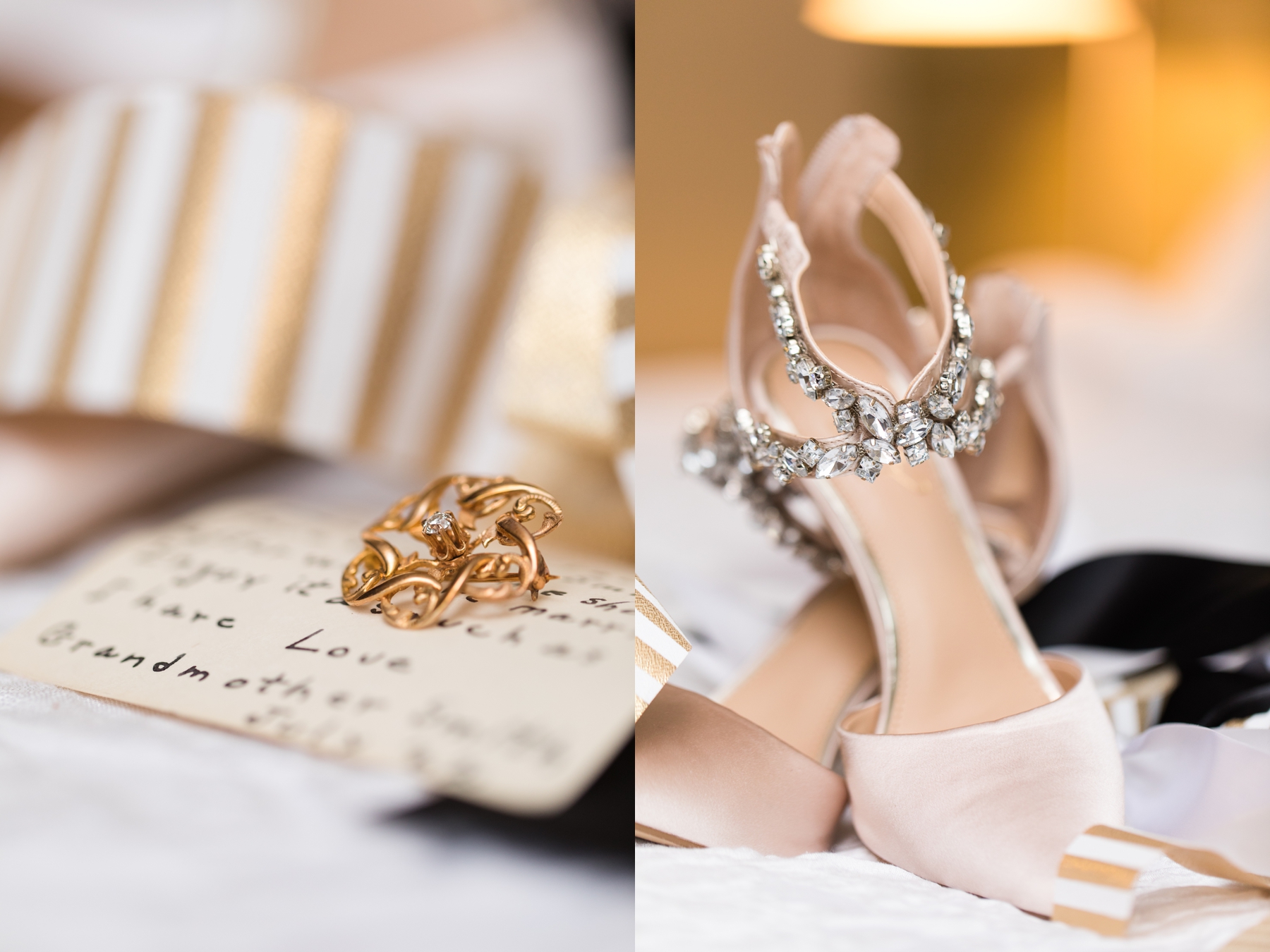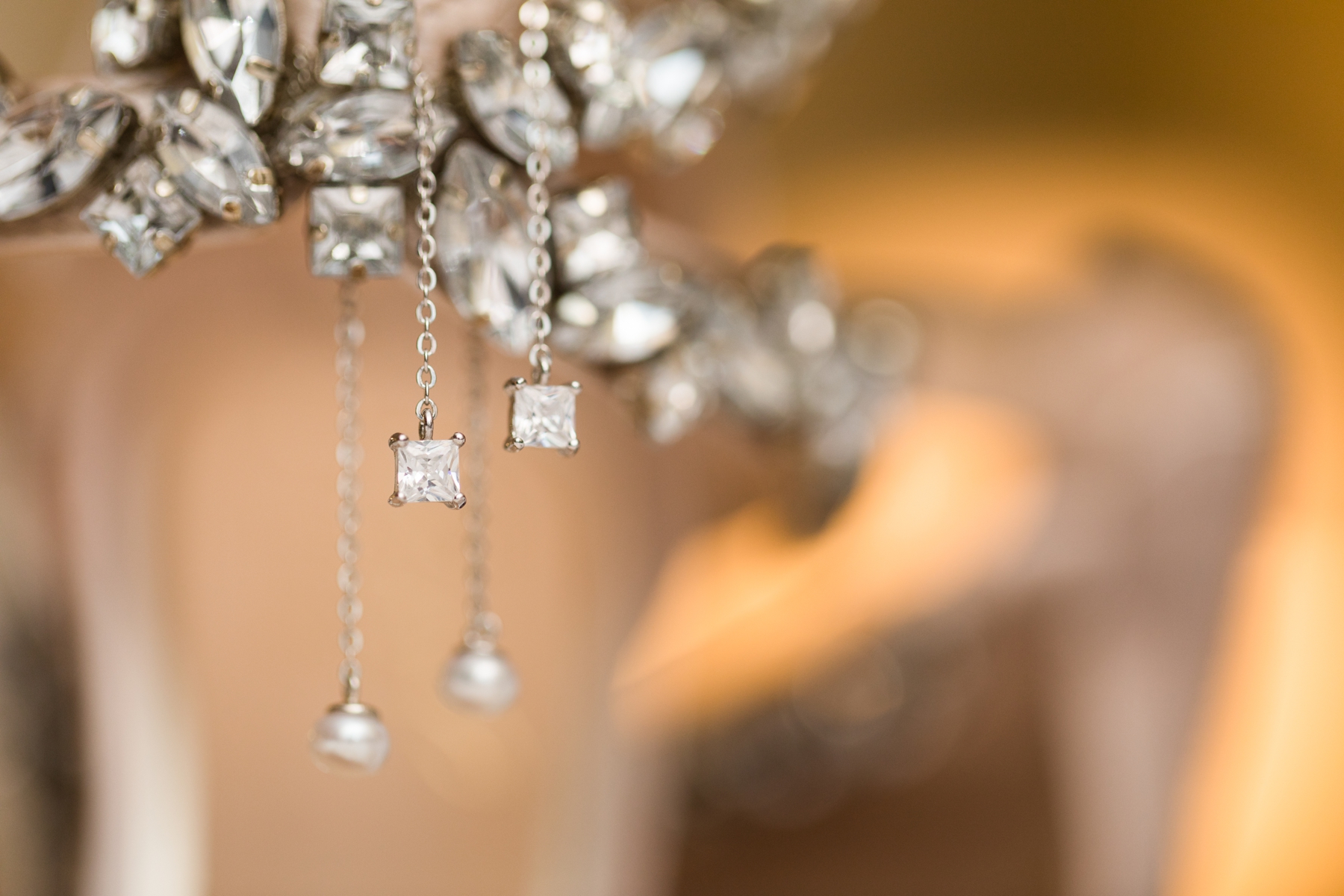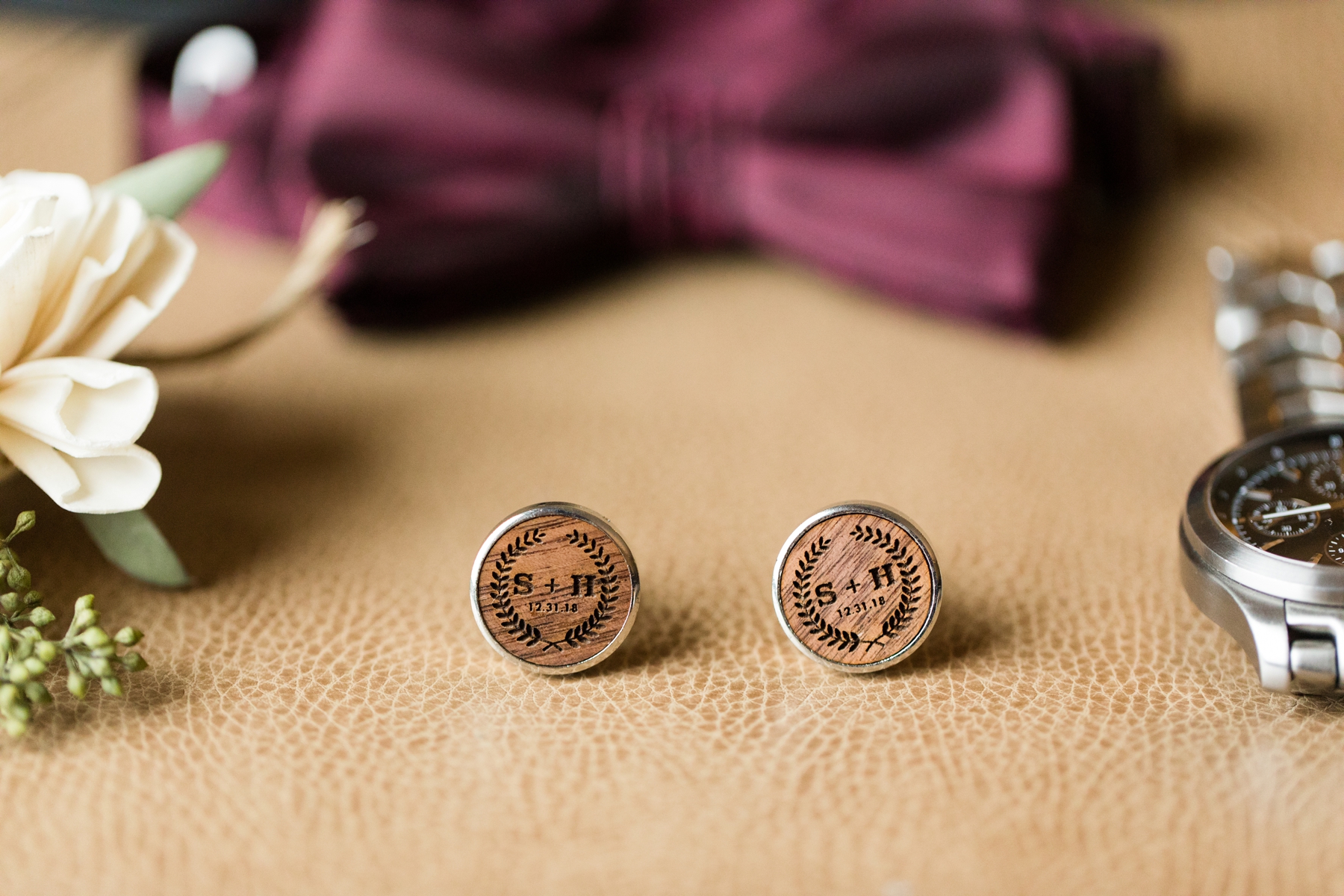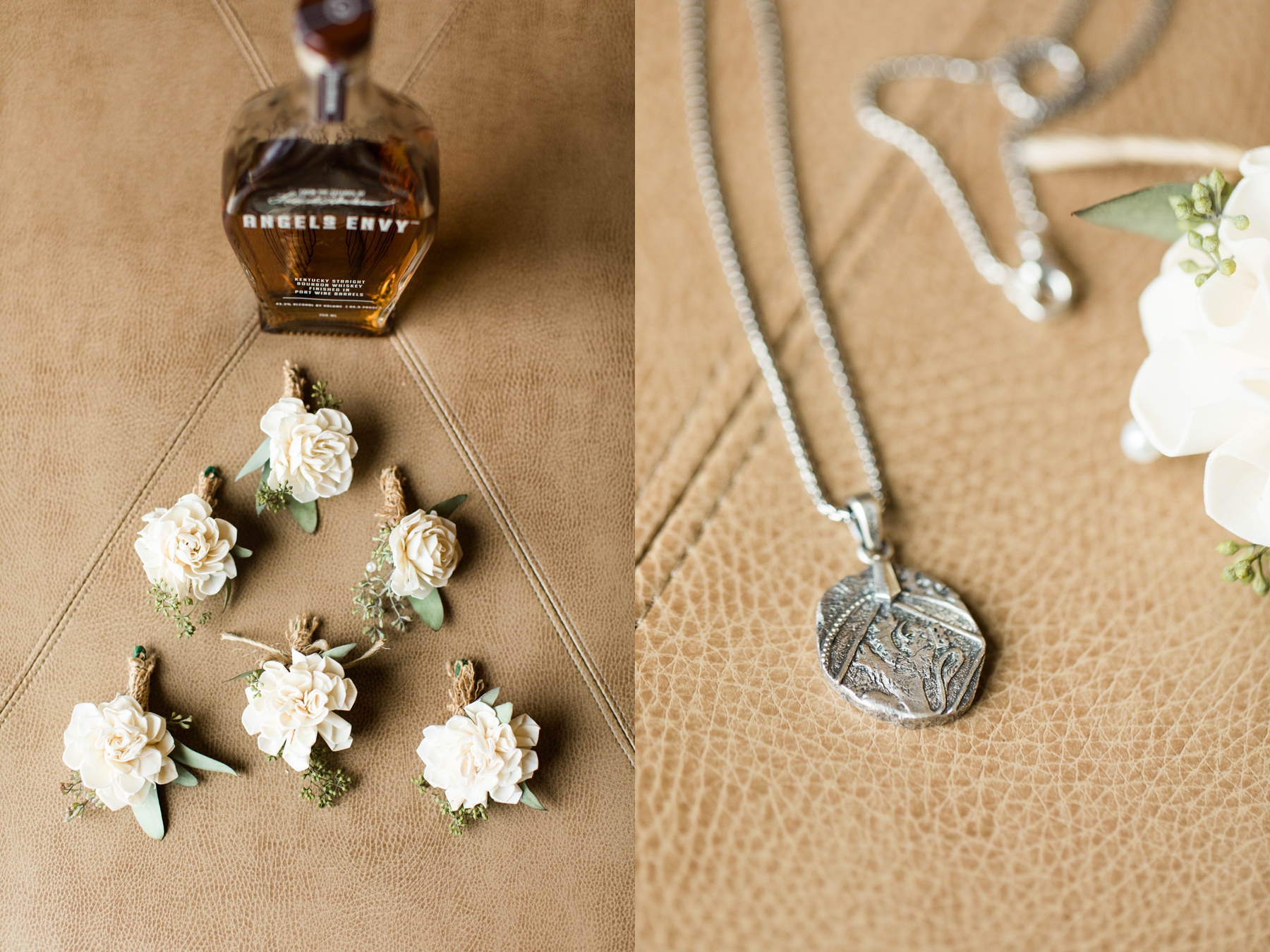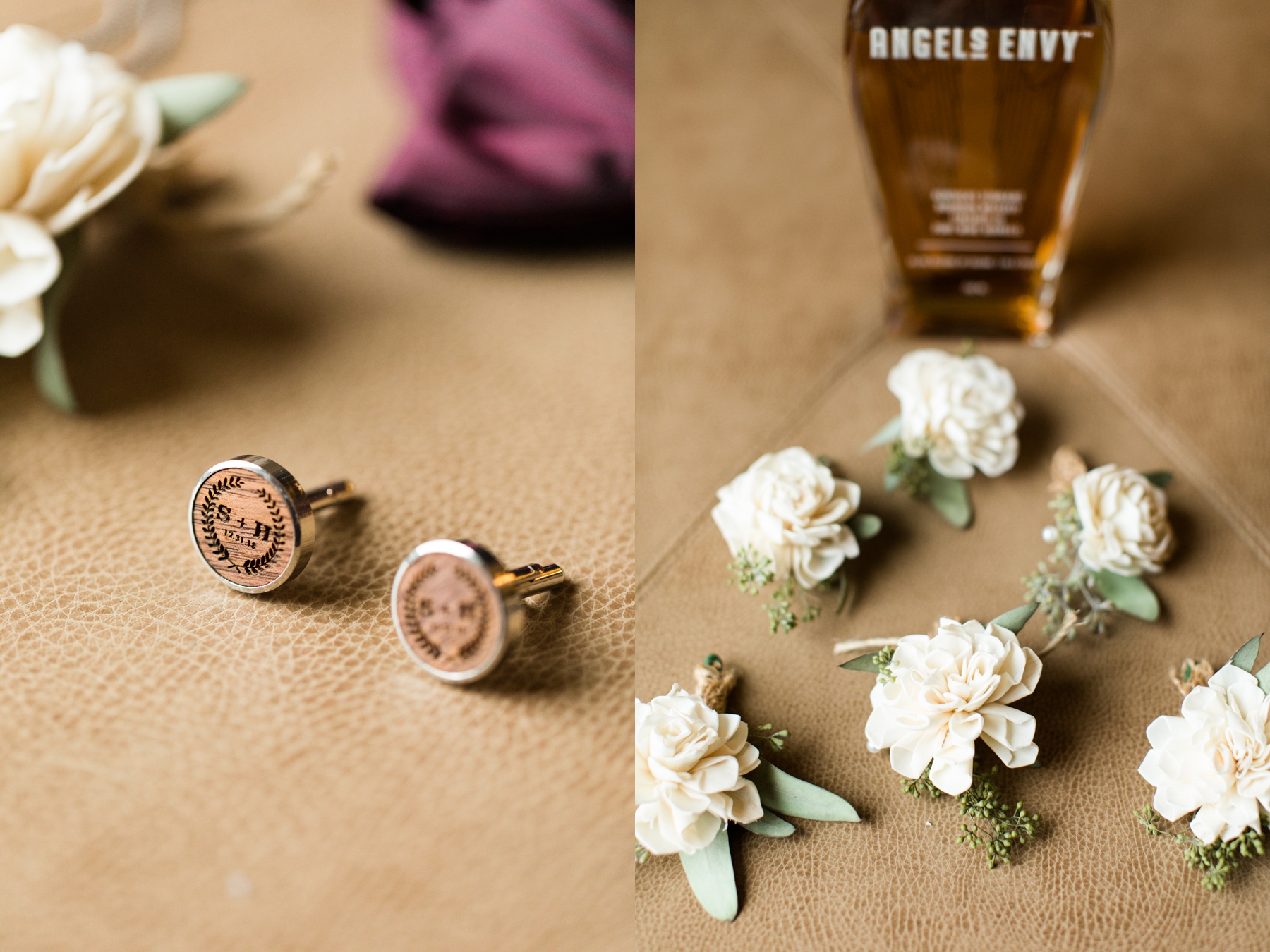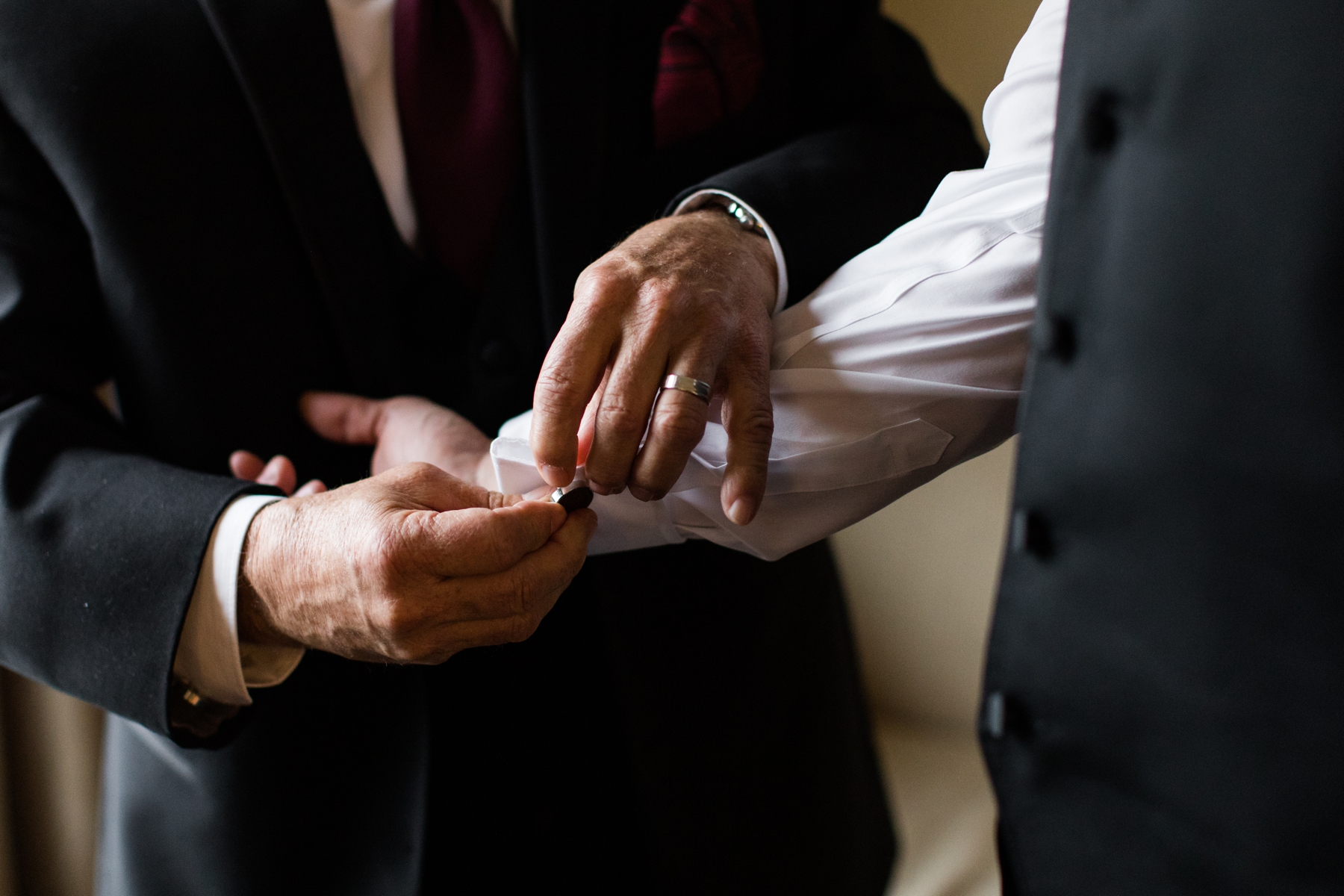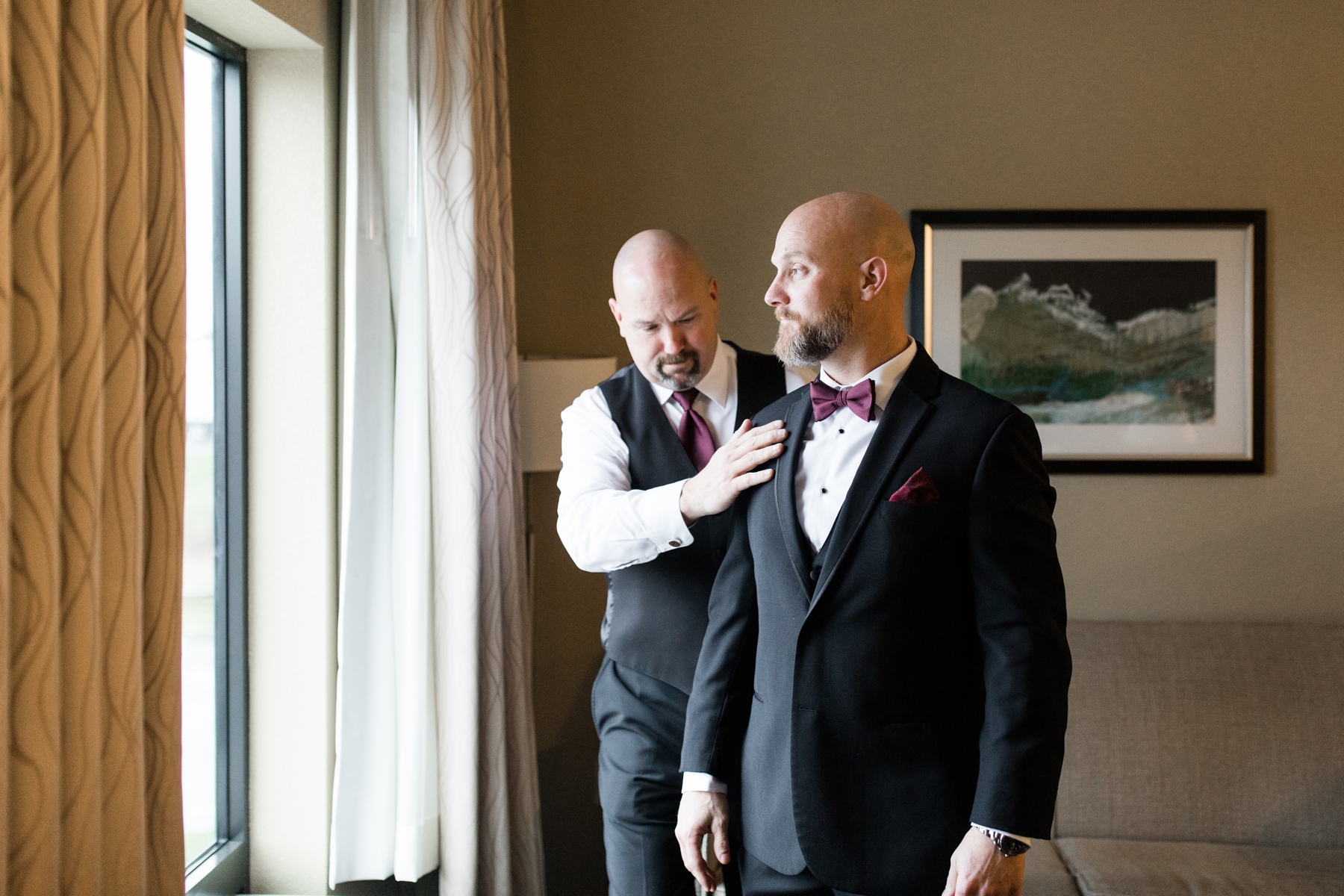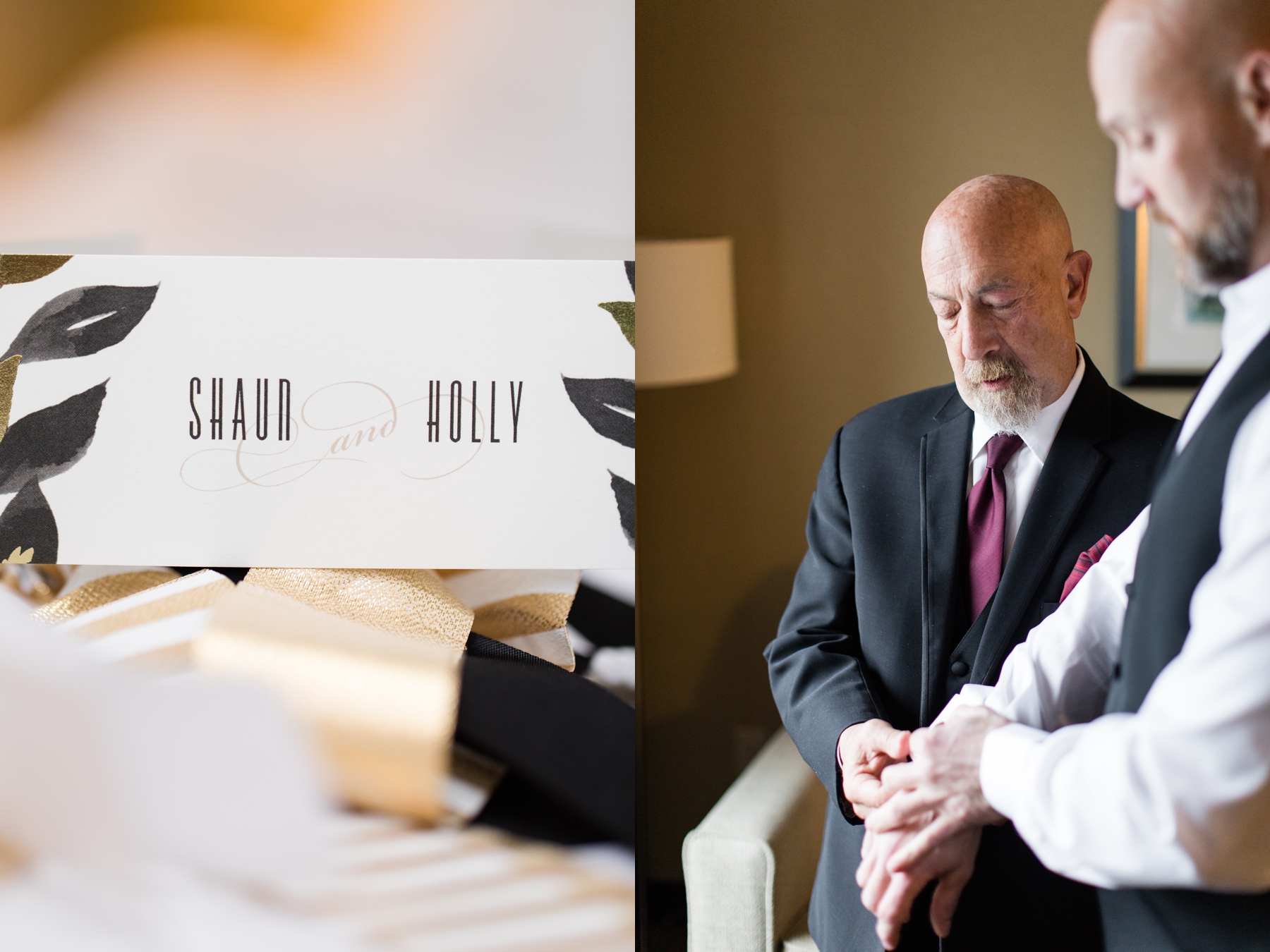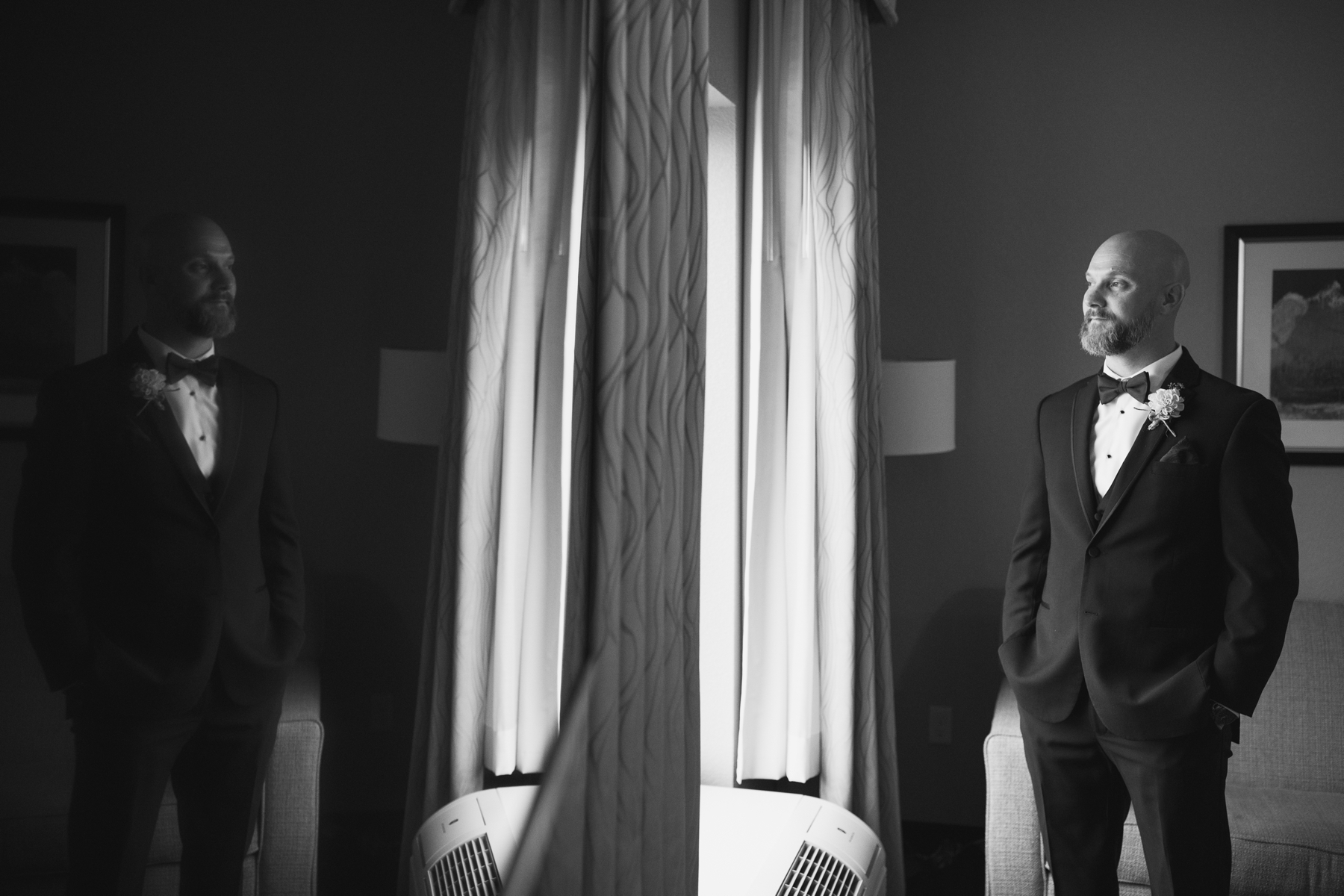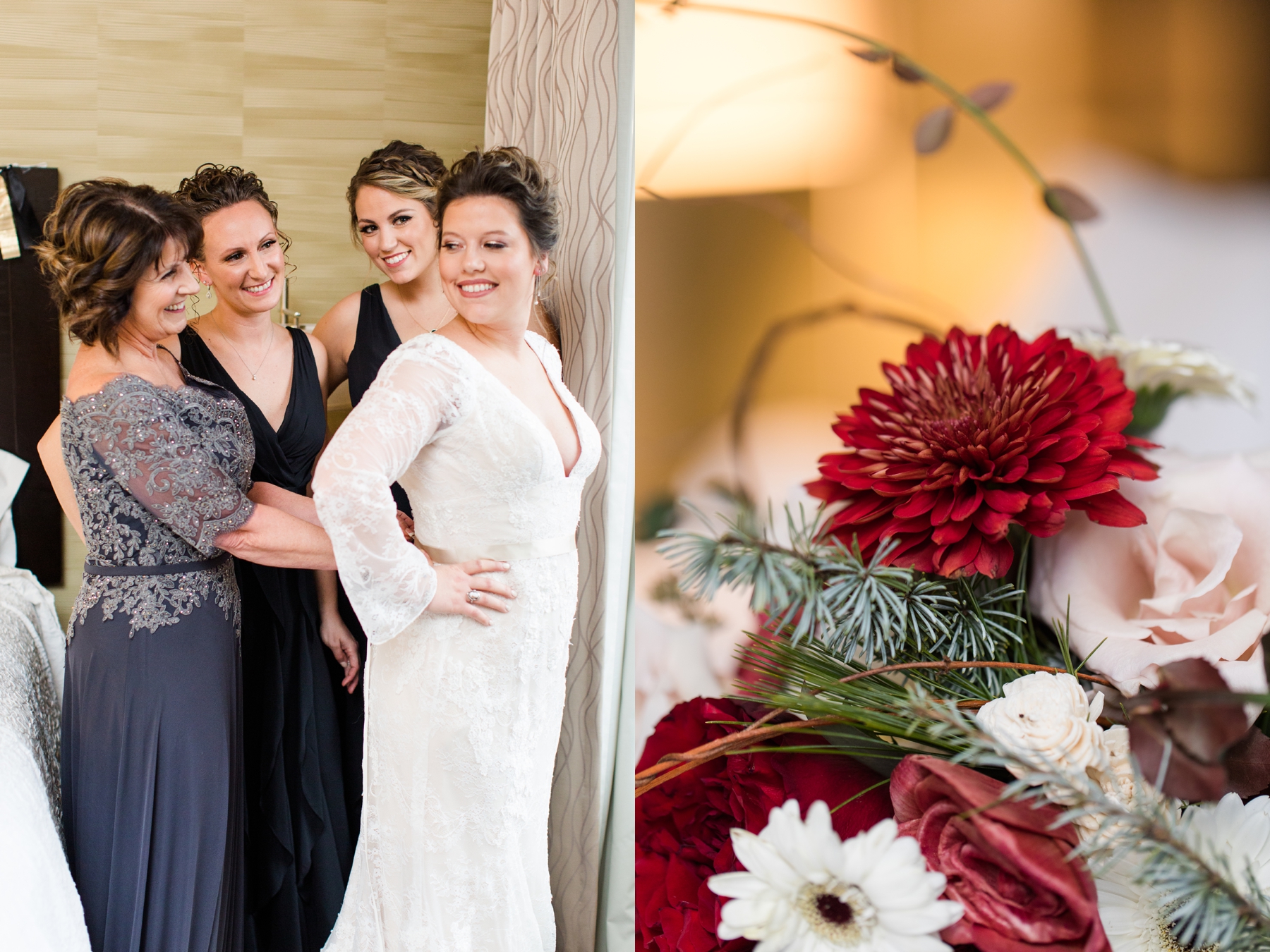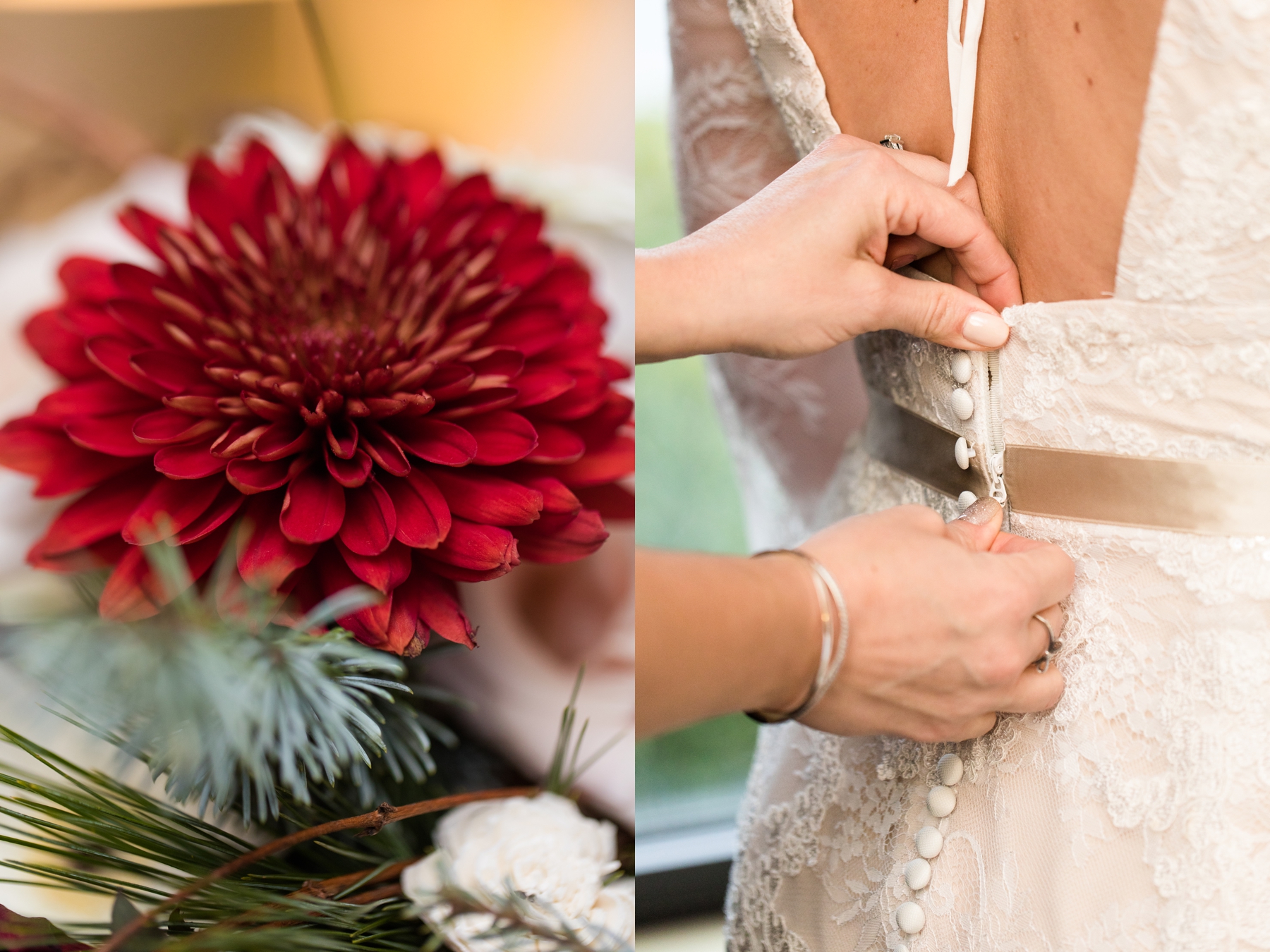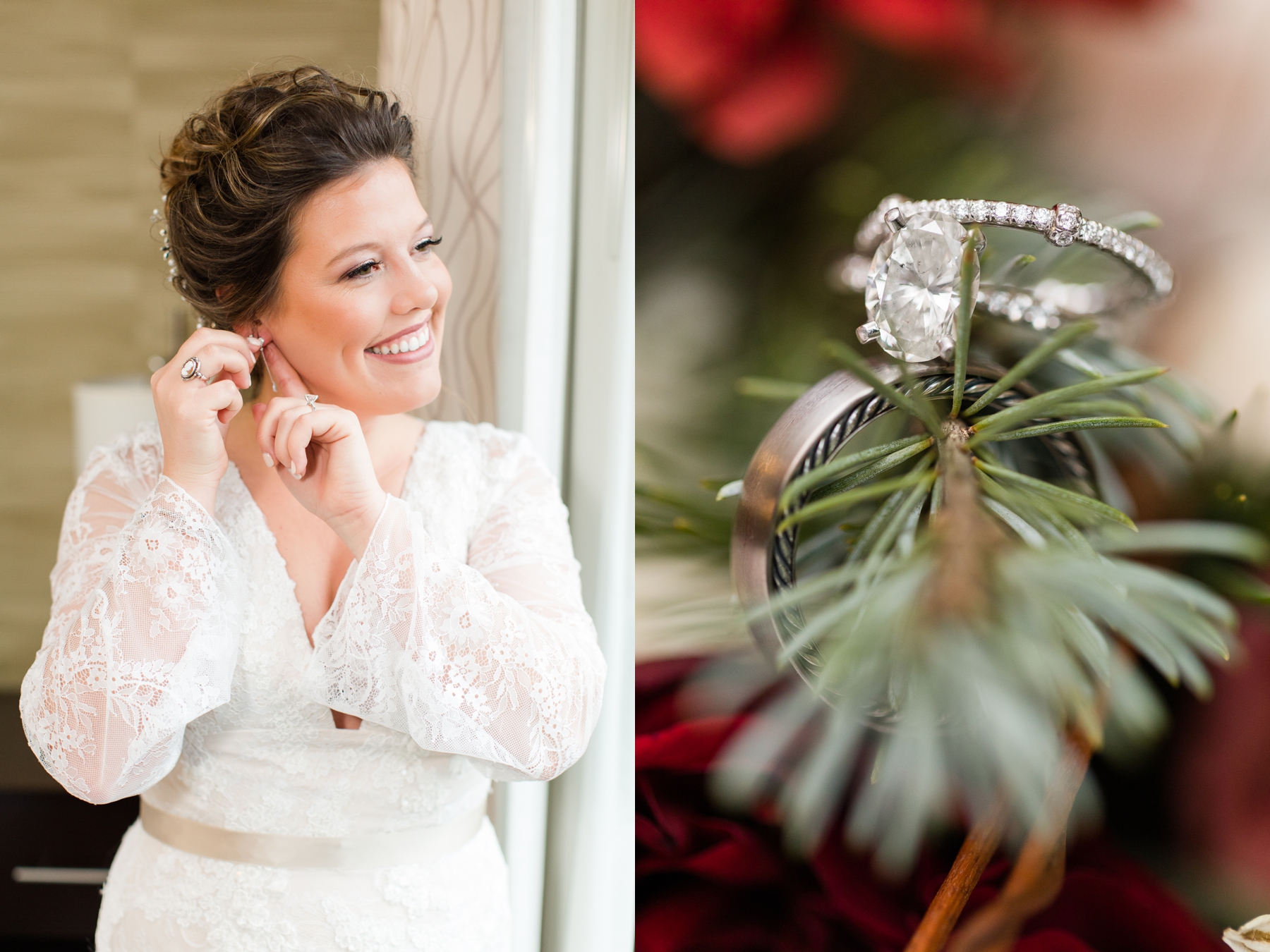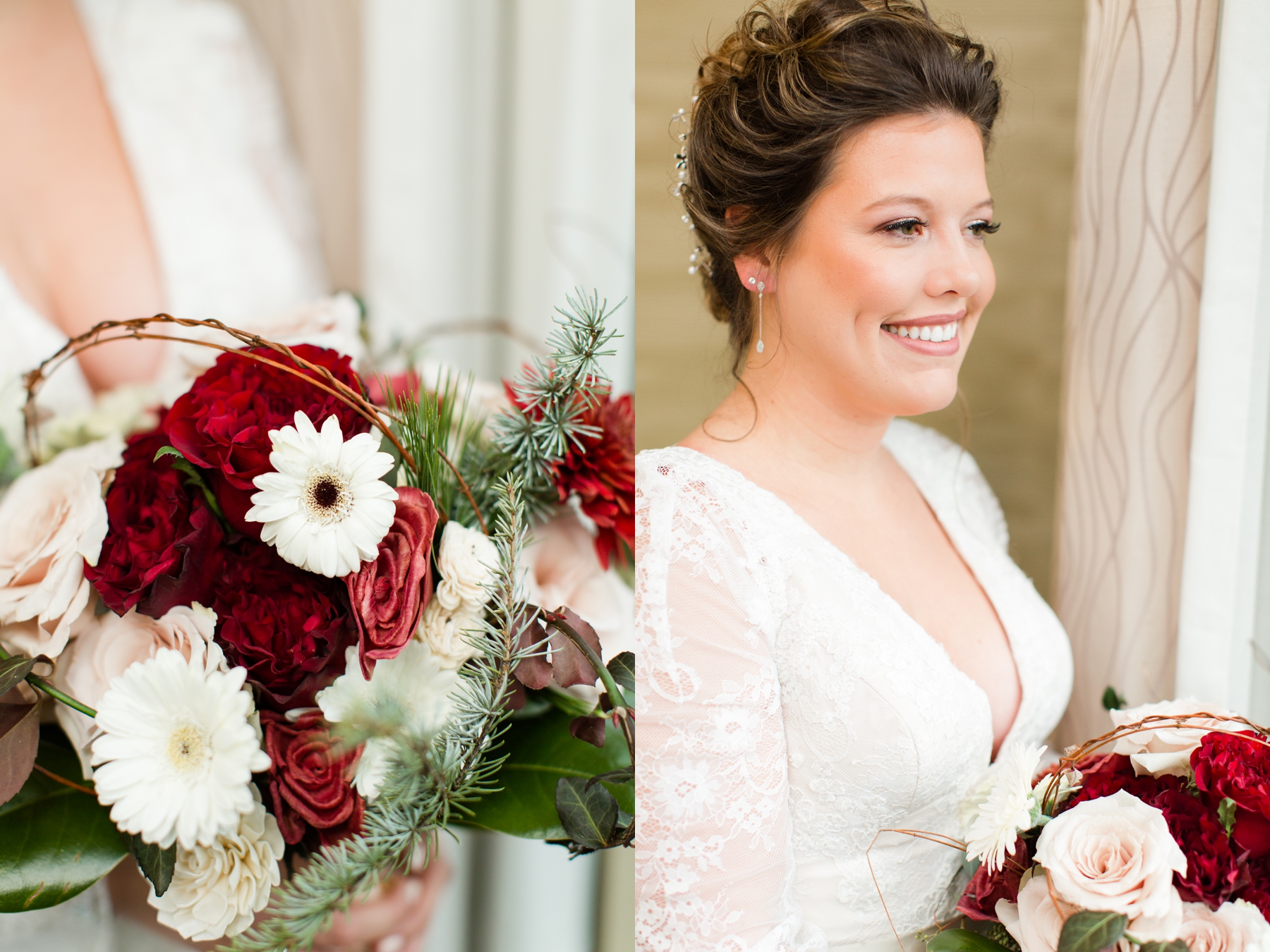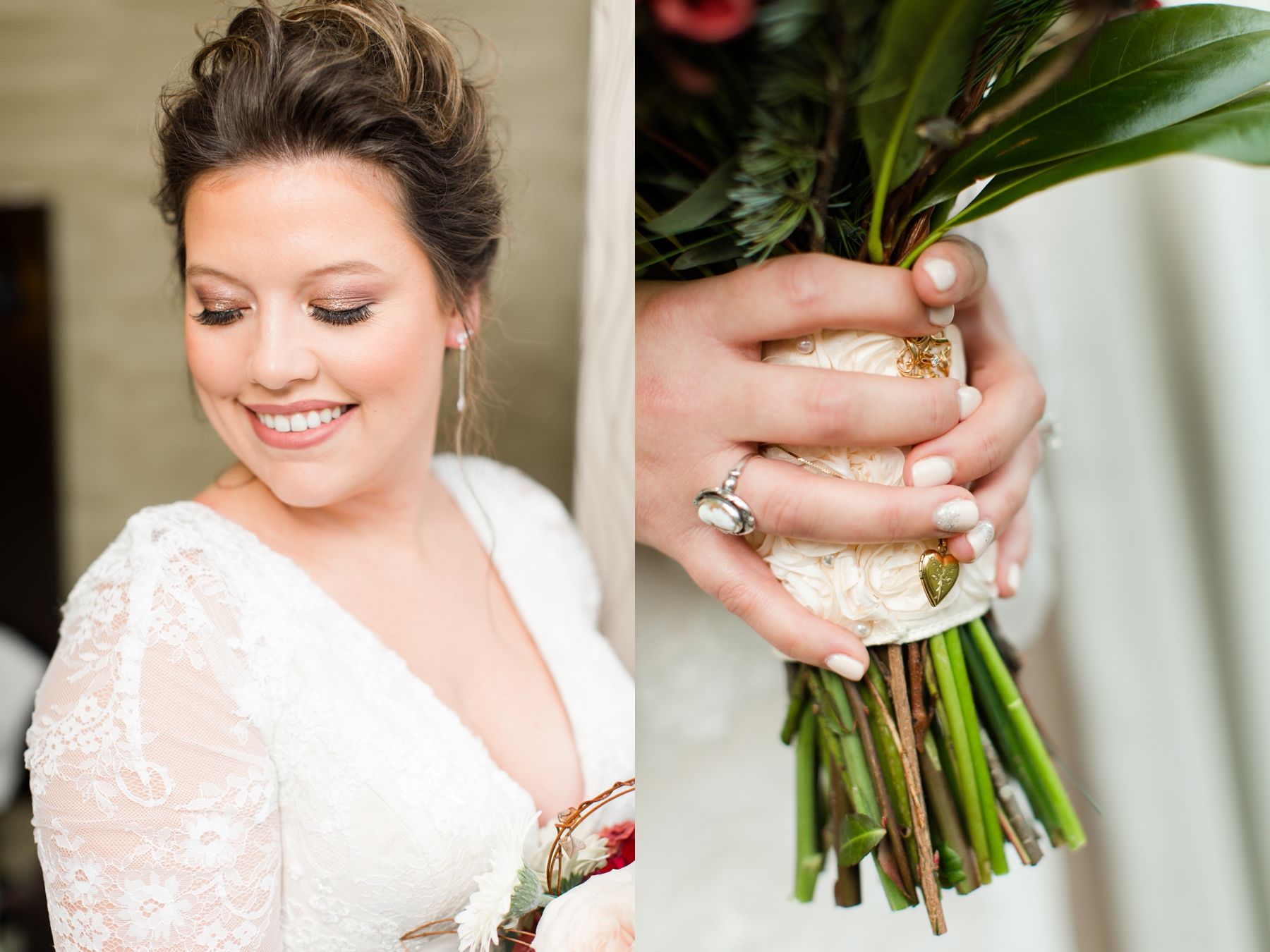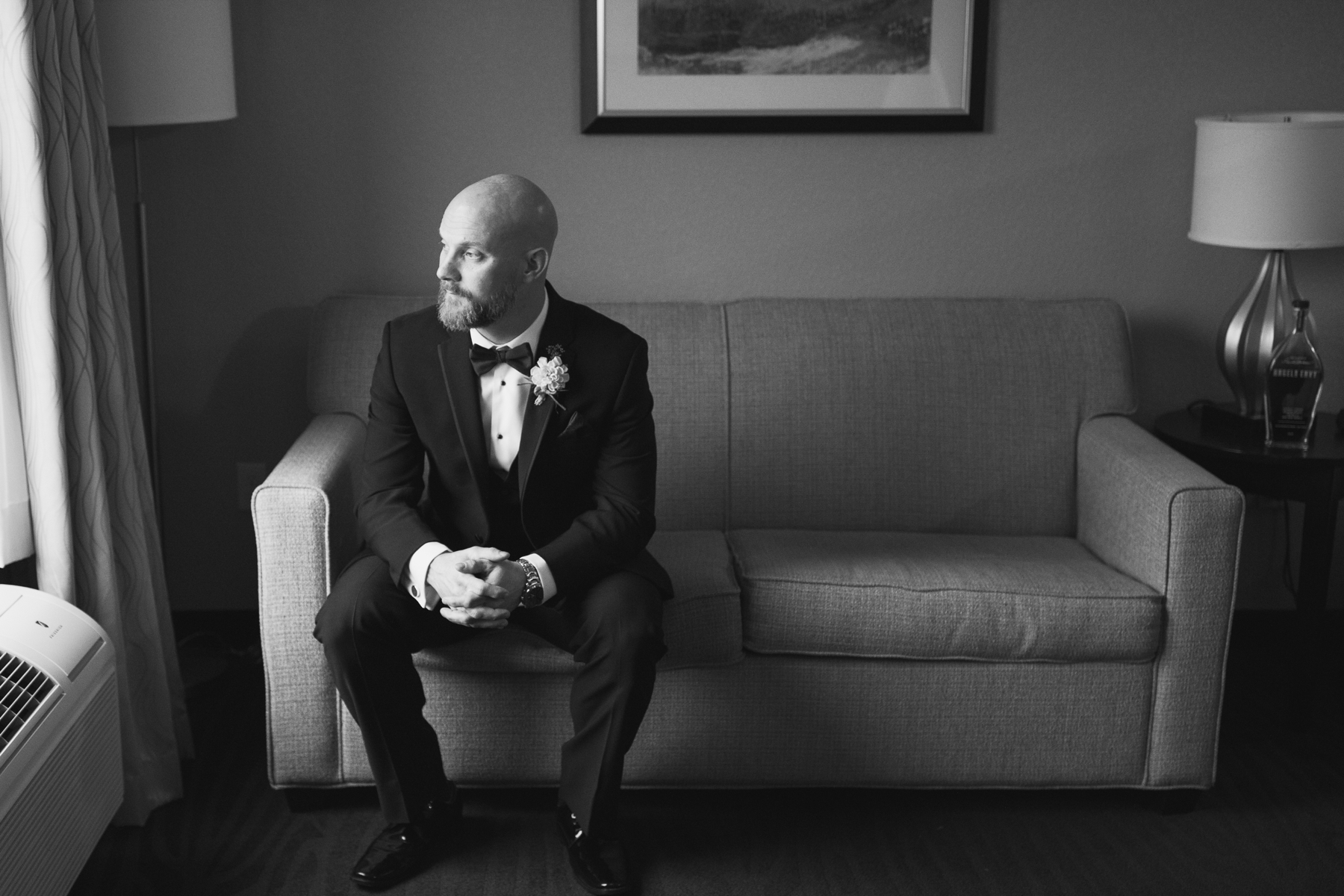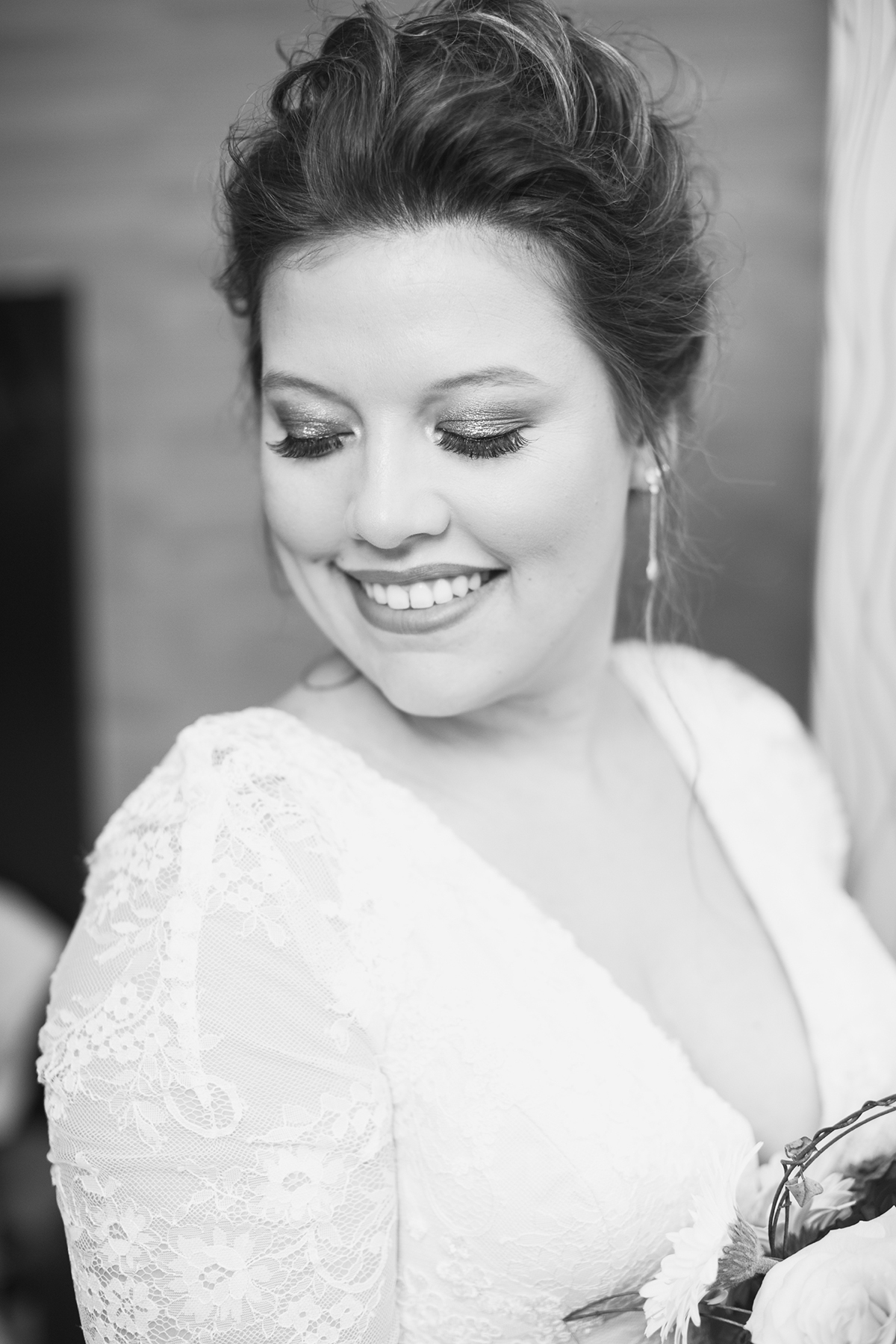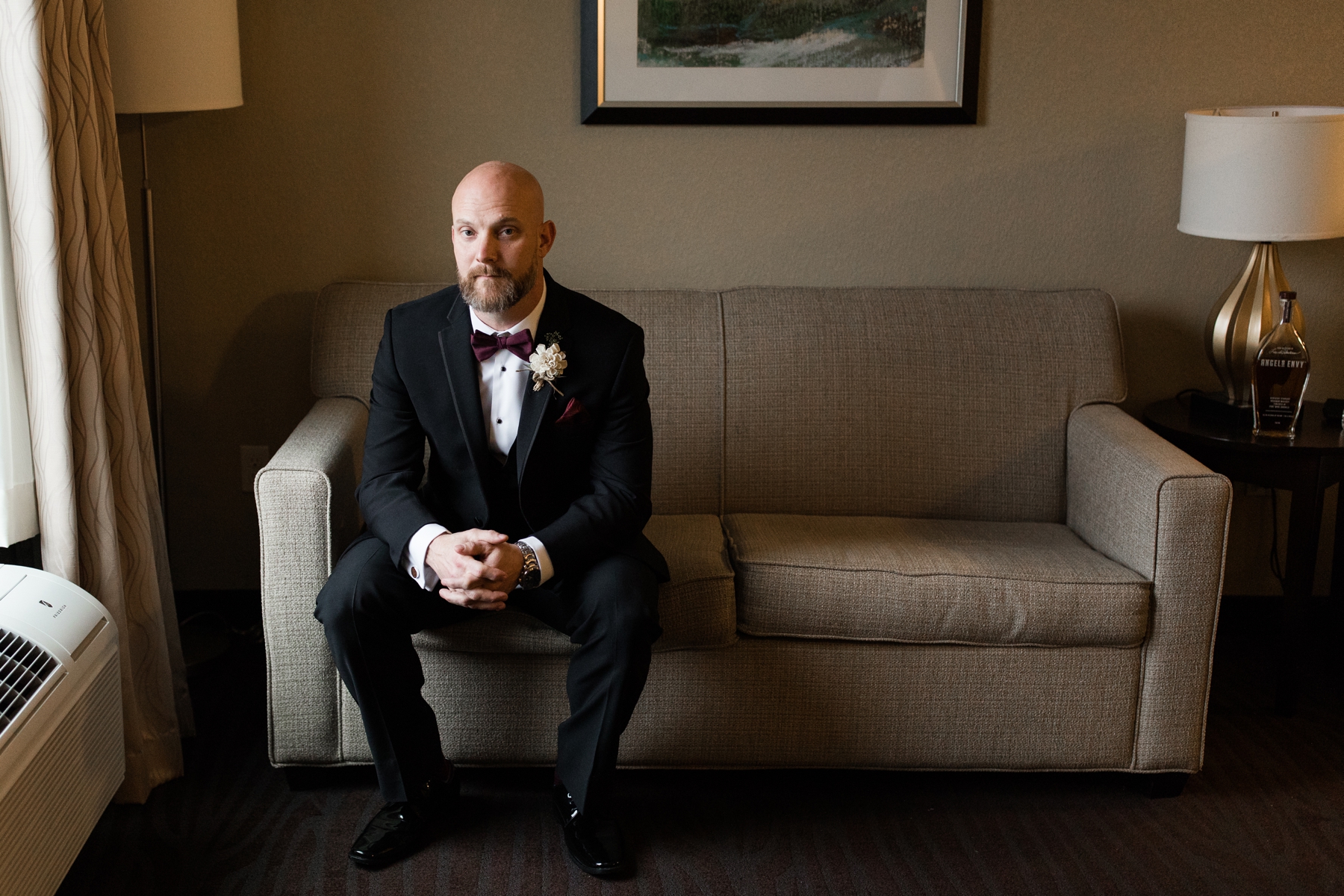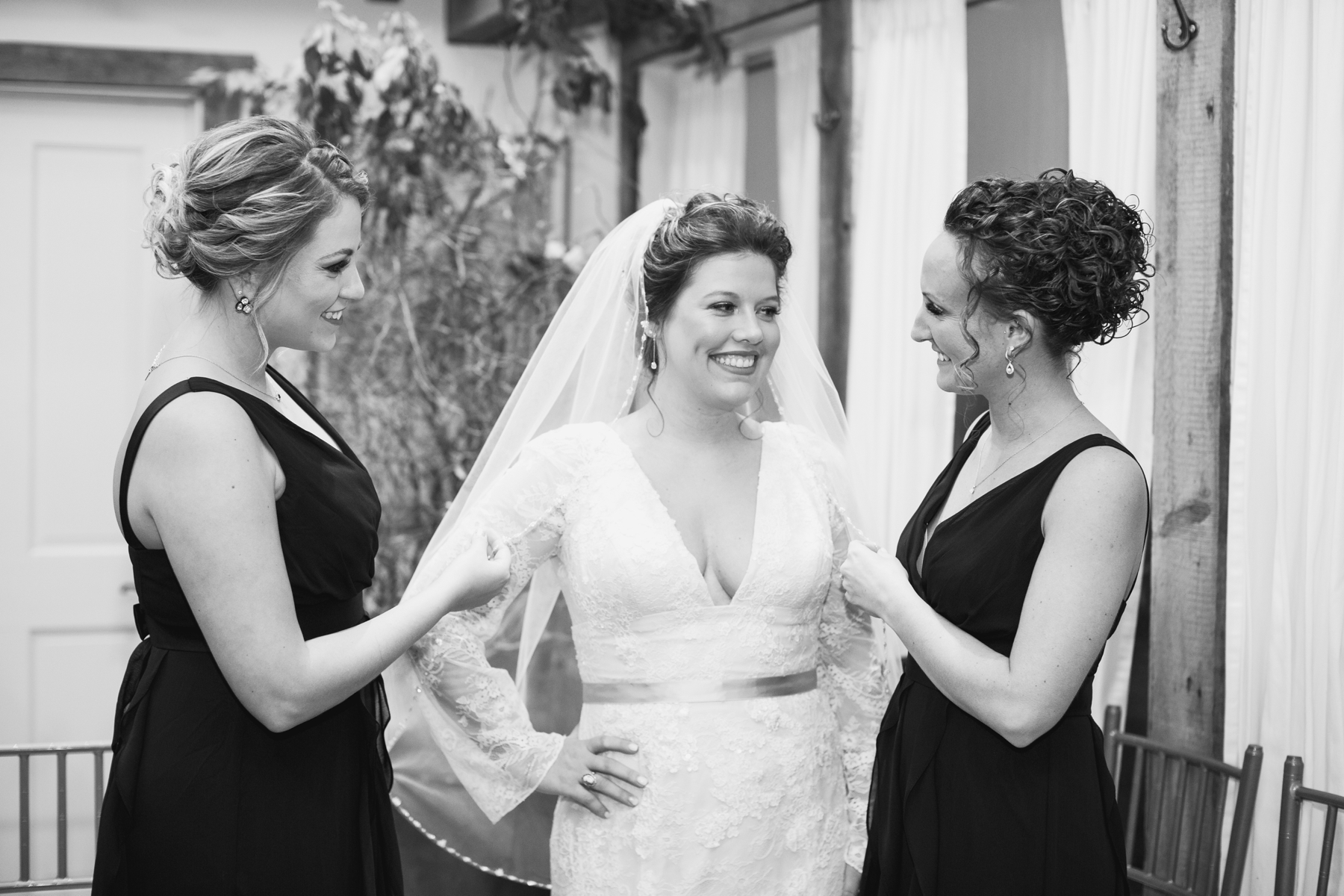 Planning a Wedding?
If you are looking for fun, bright, wedding photos that showcase who YOU are as a couple, Contact Us.
Contact Us Today!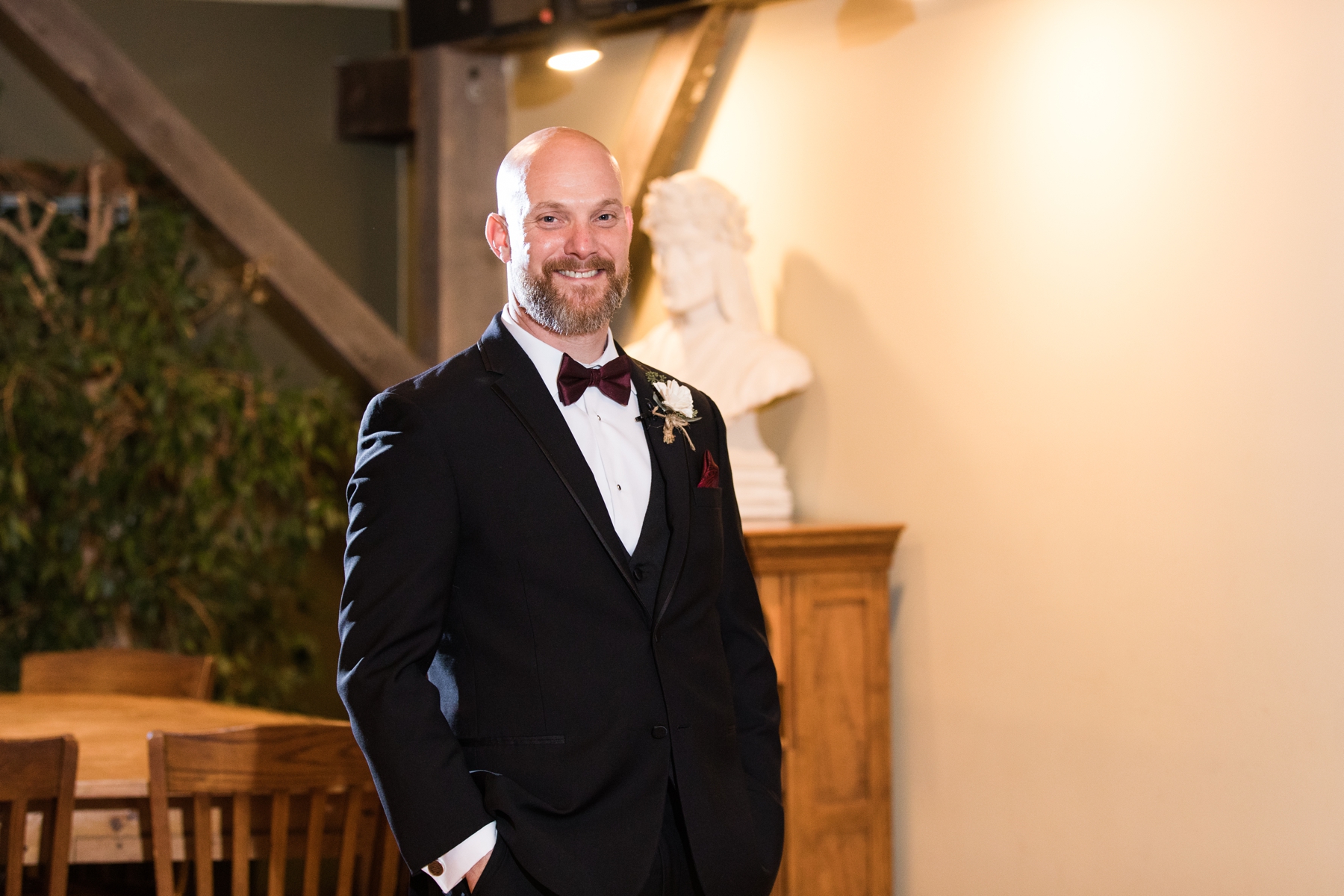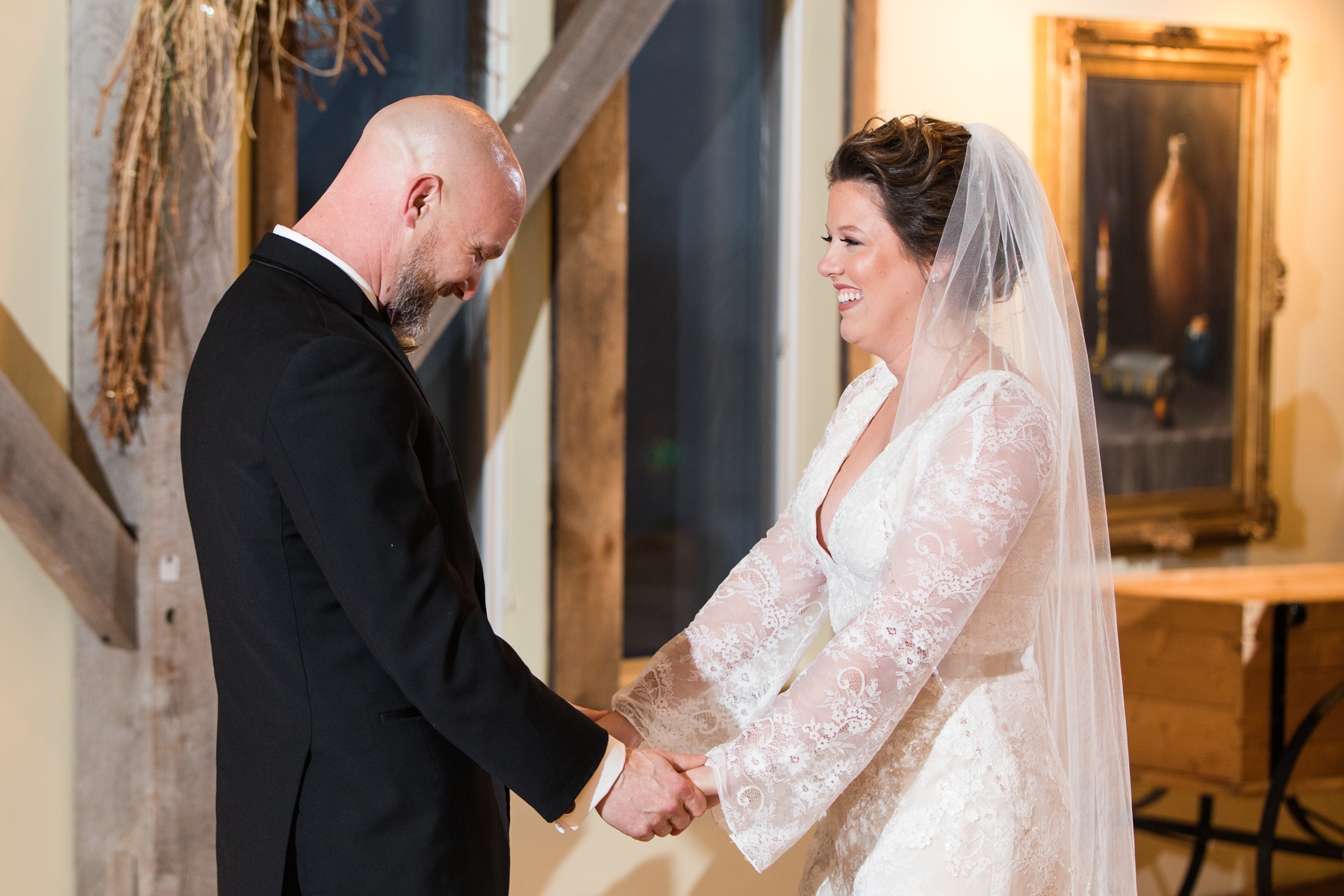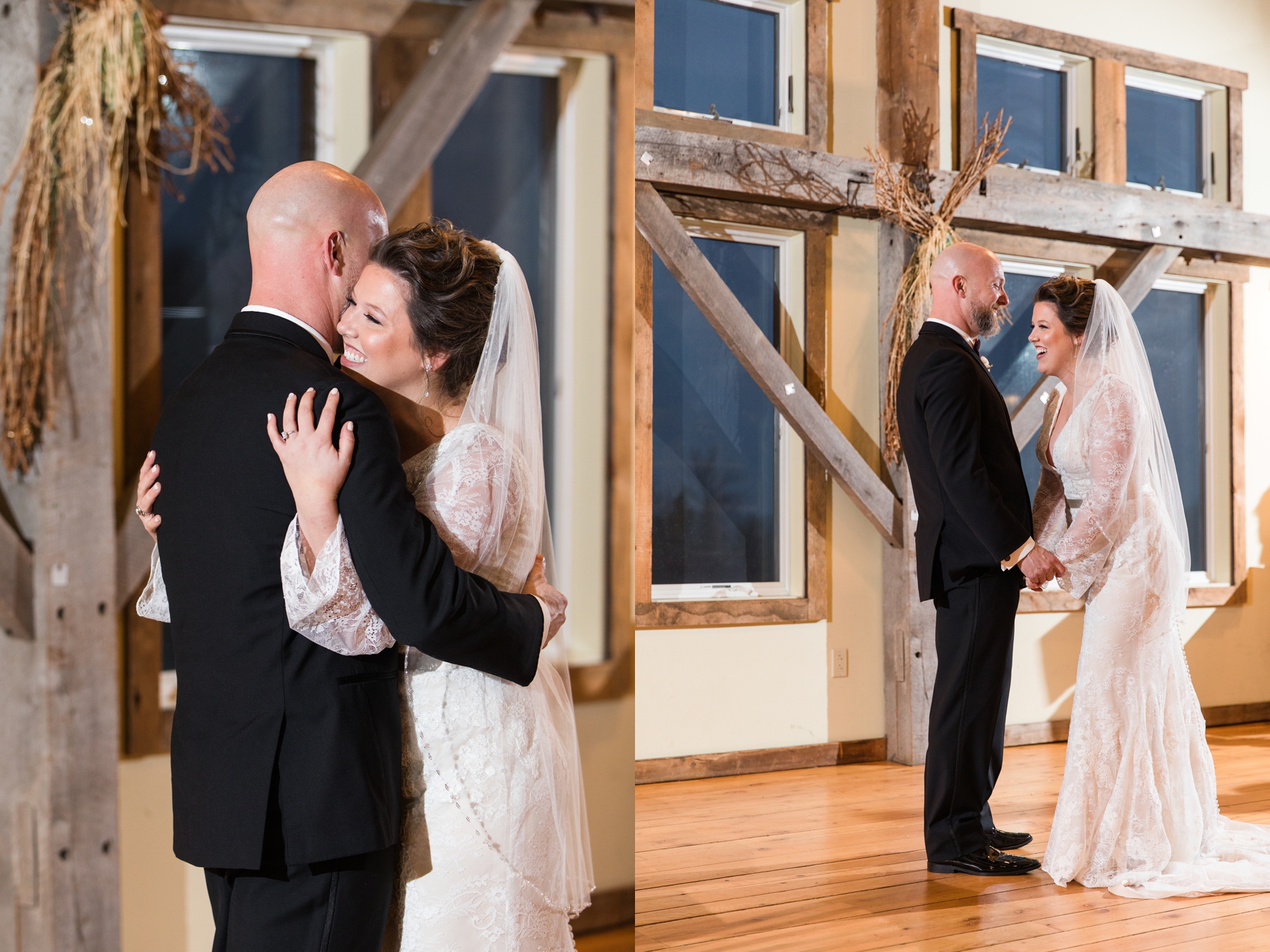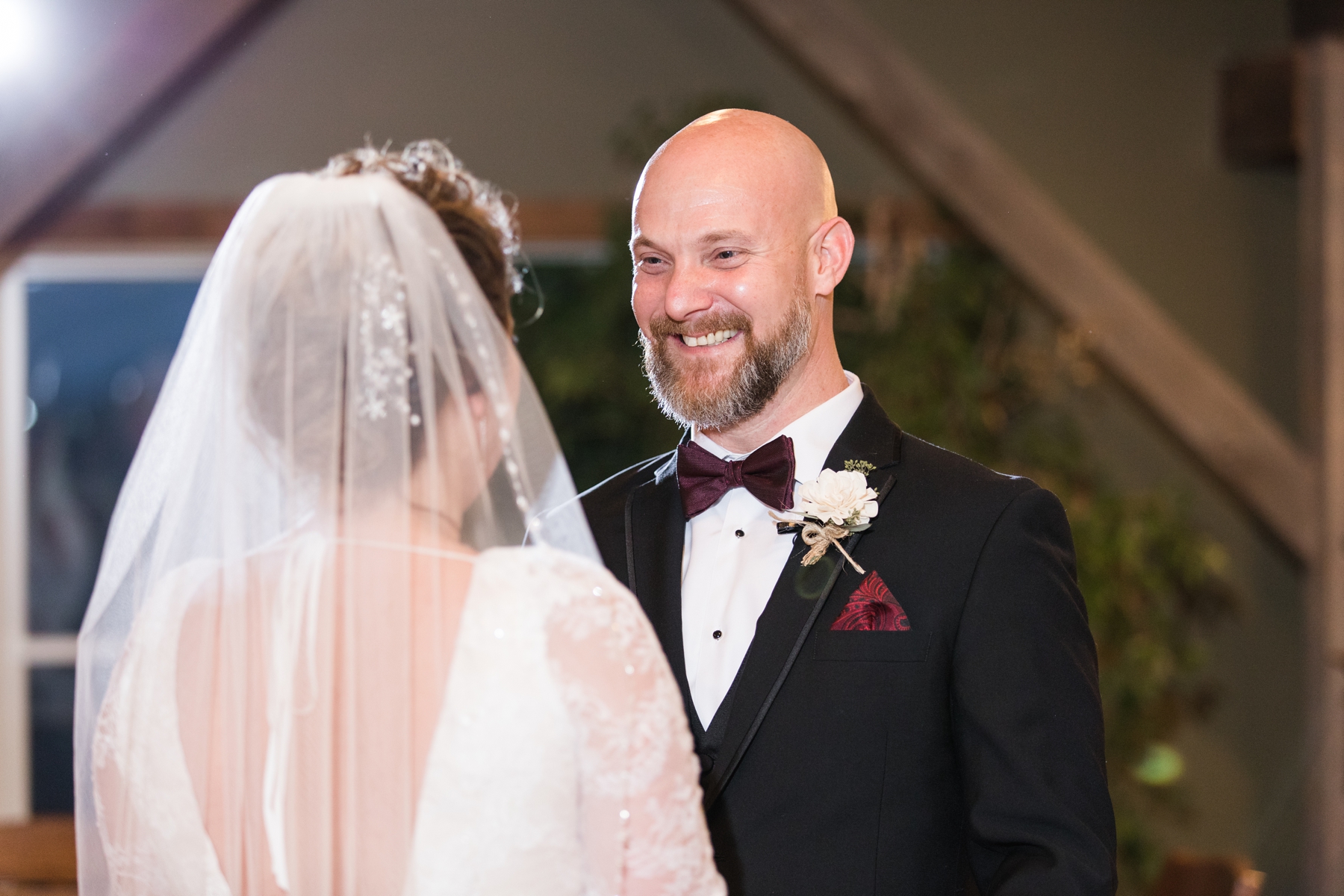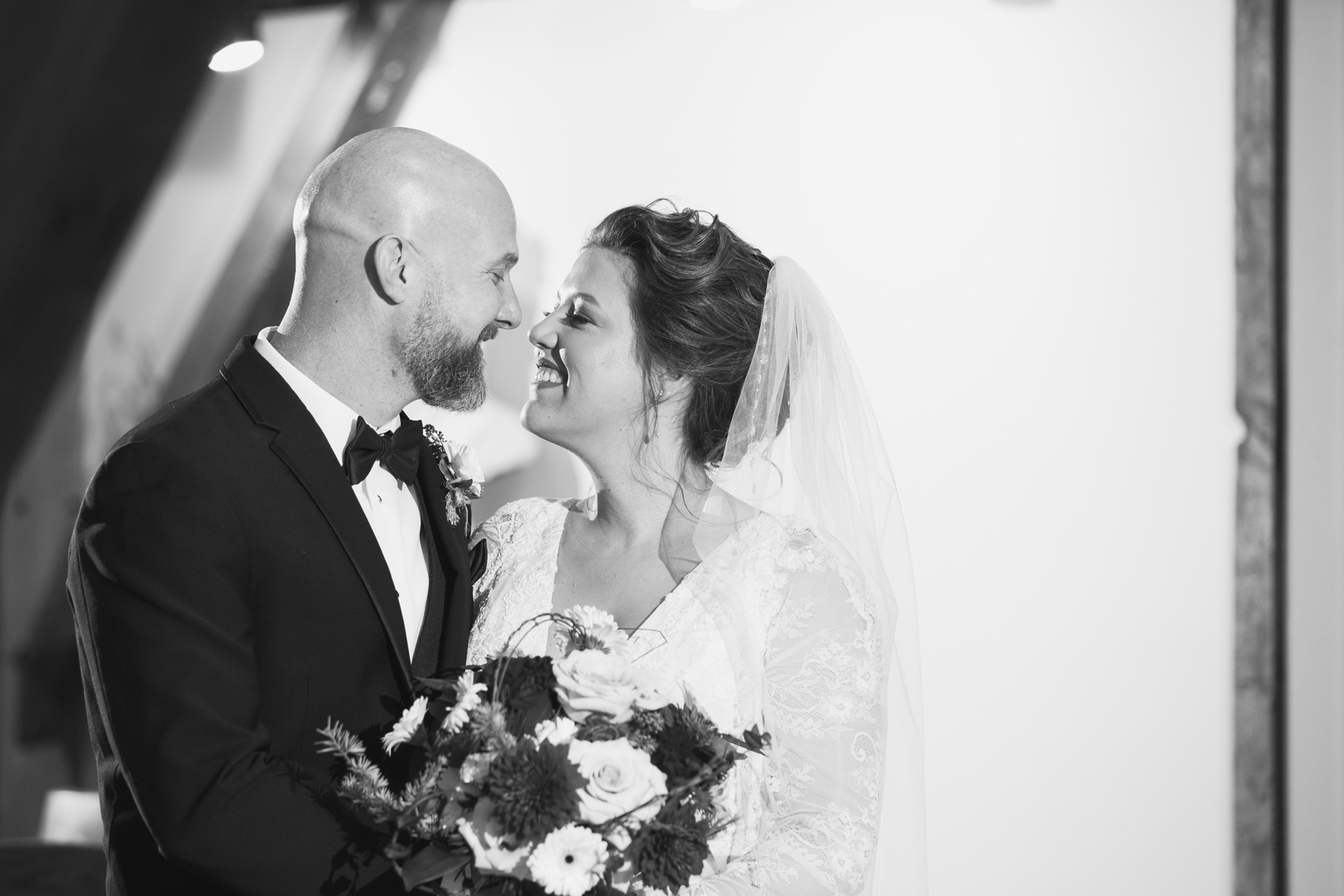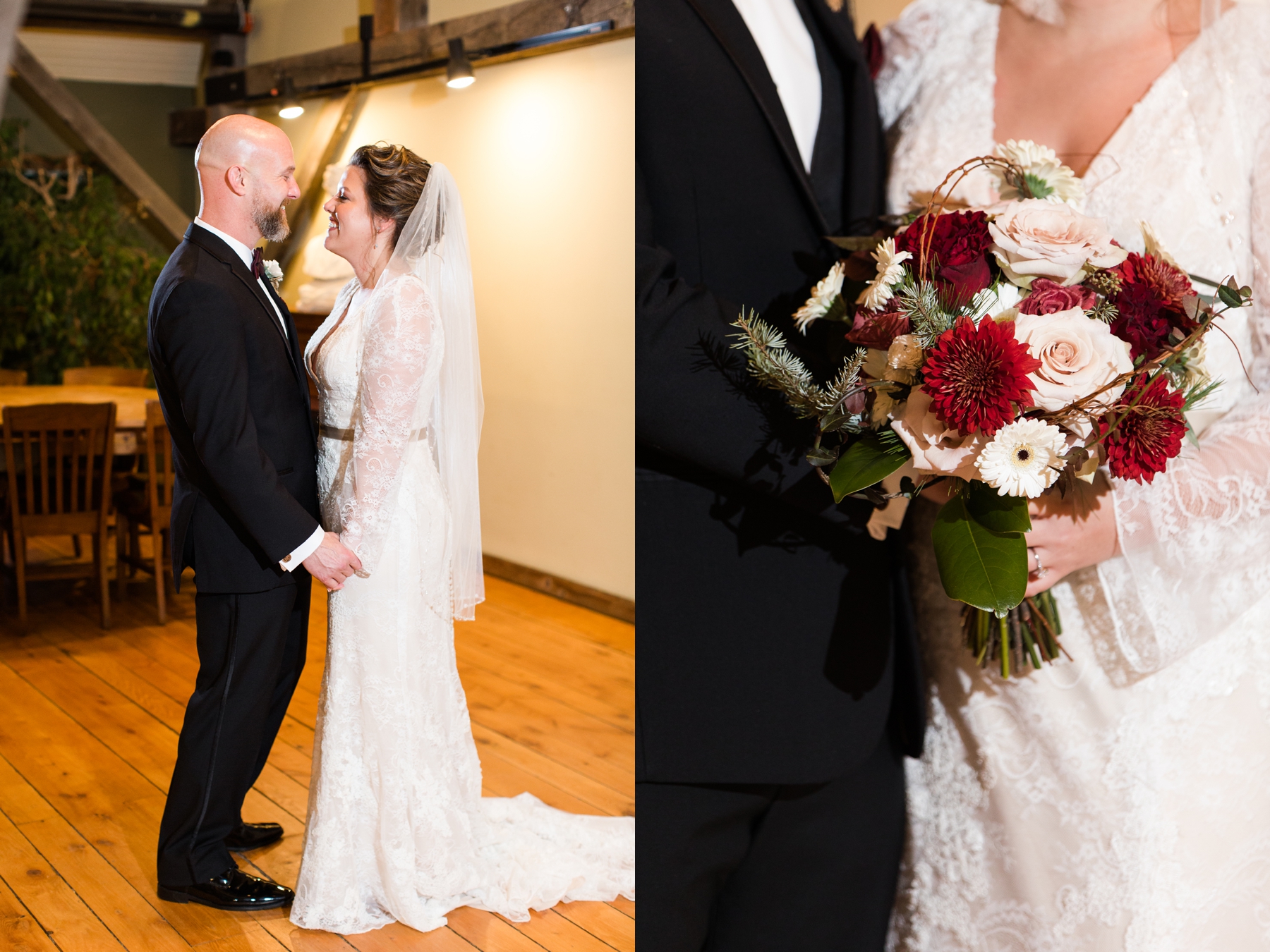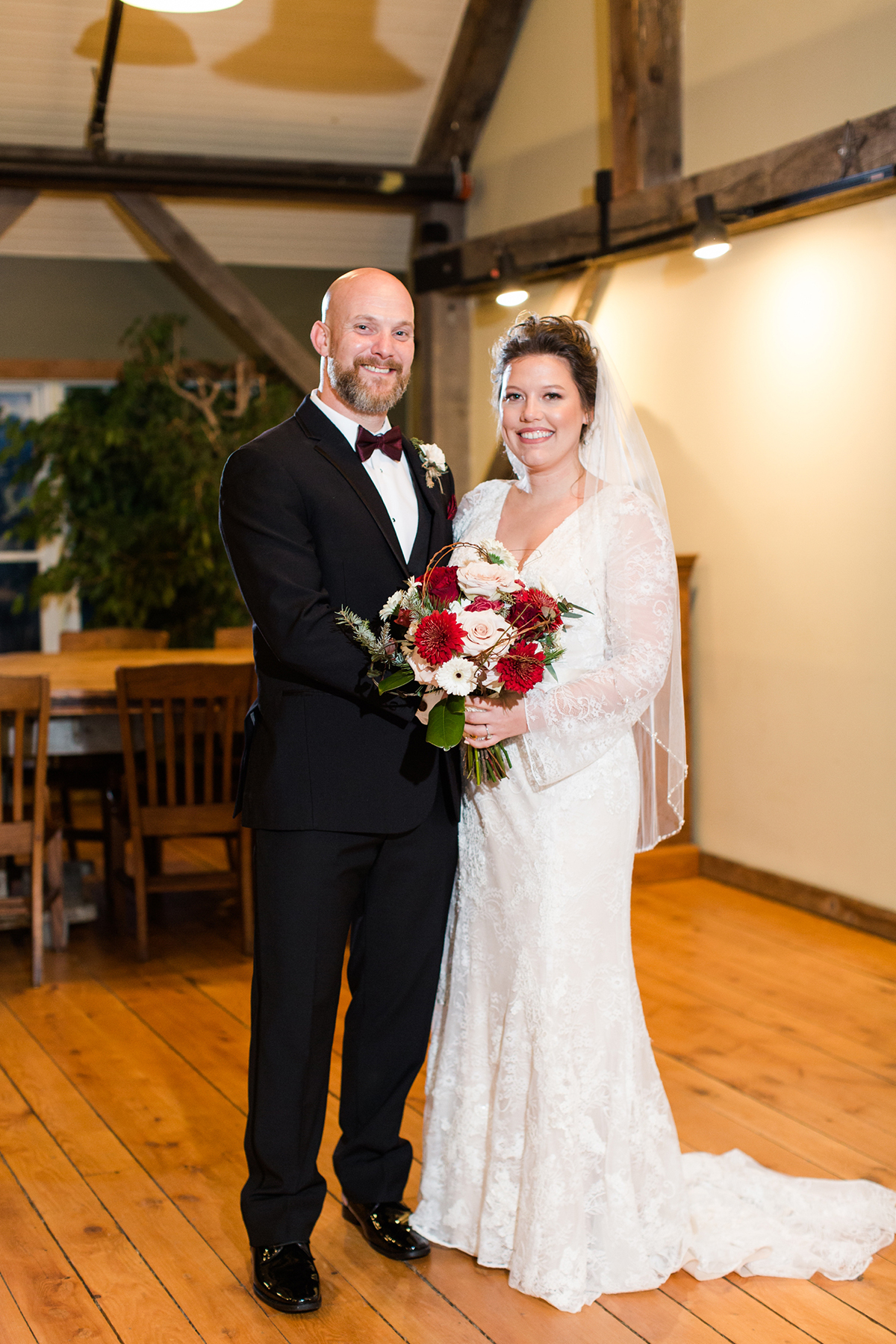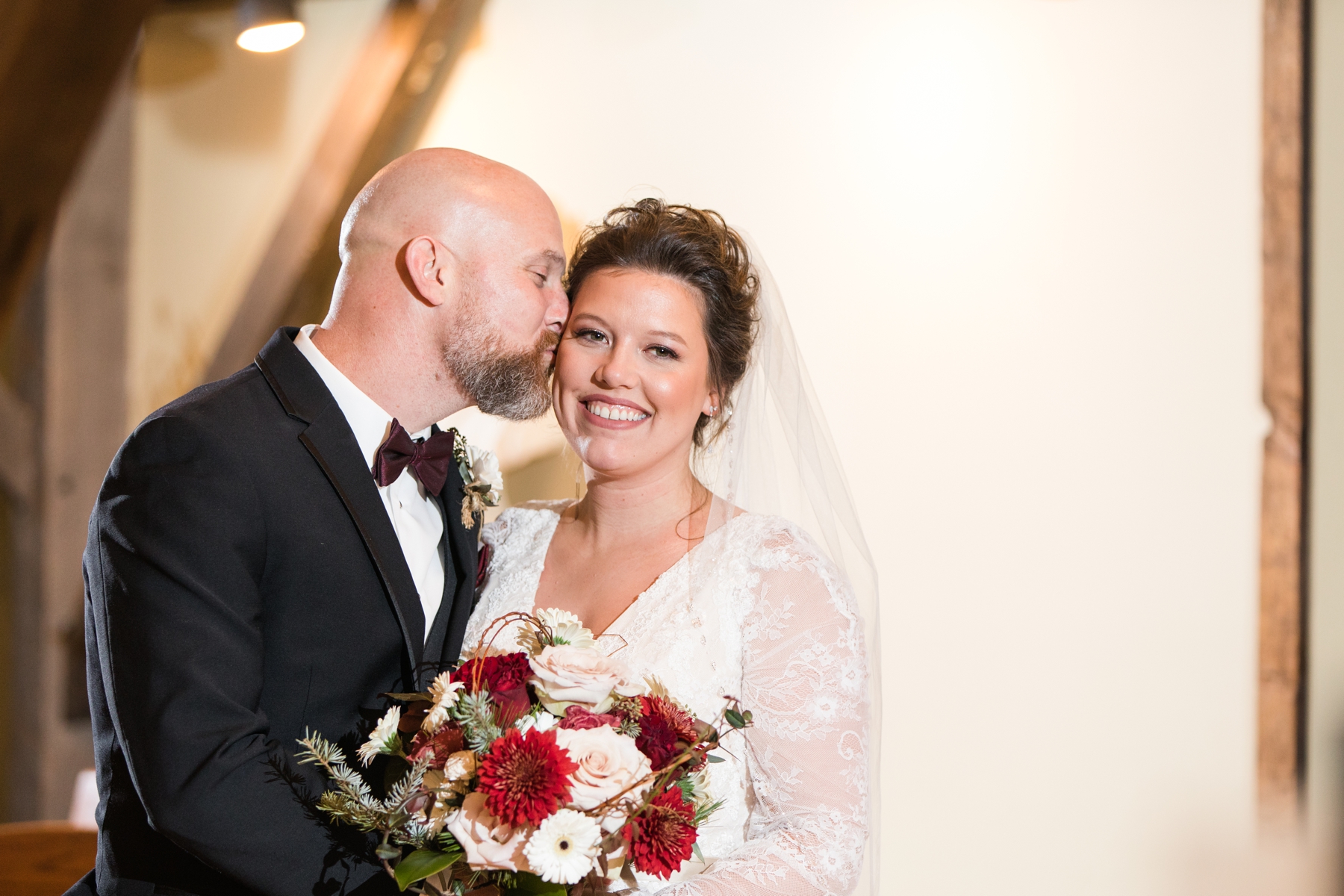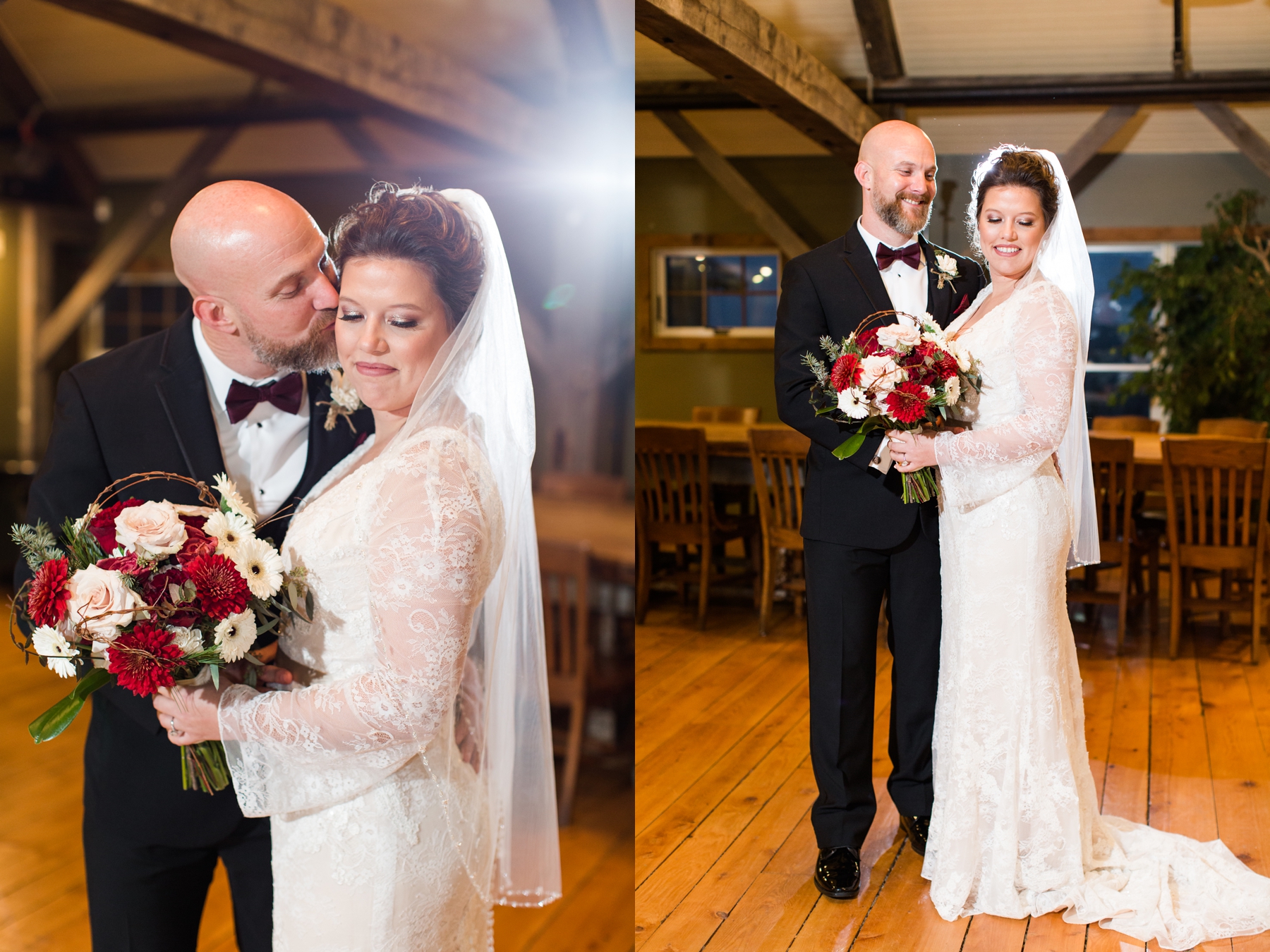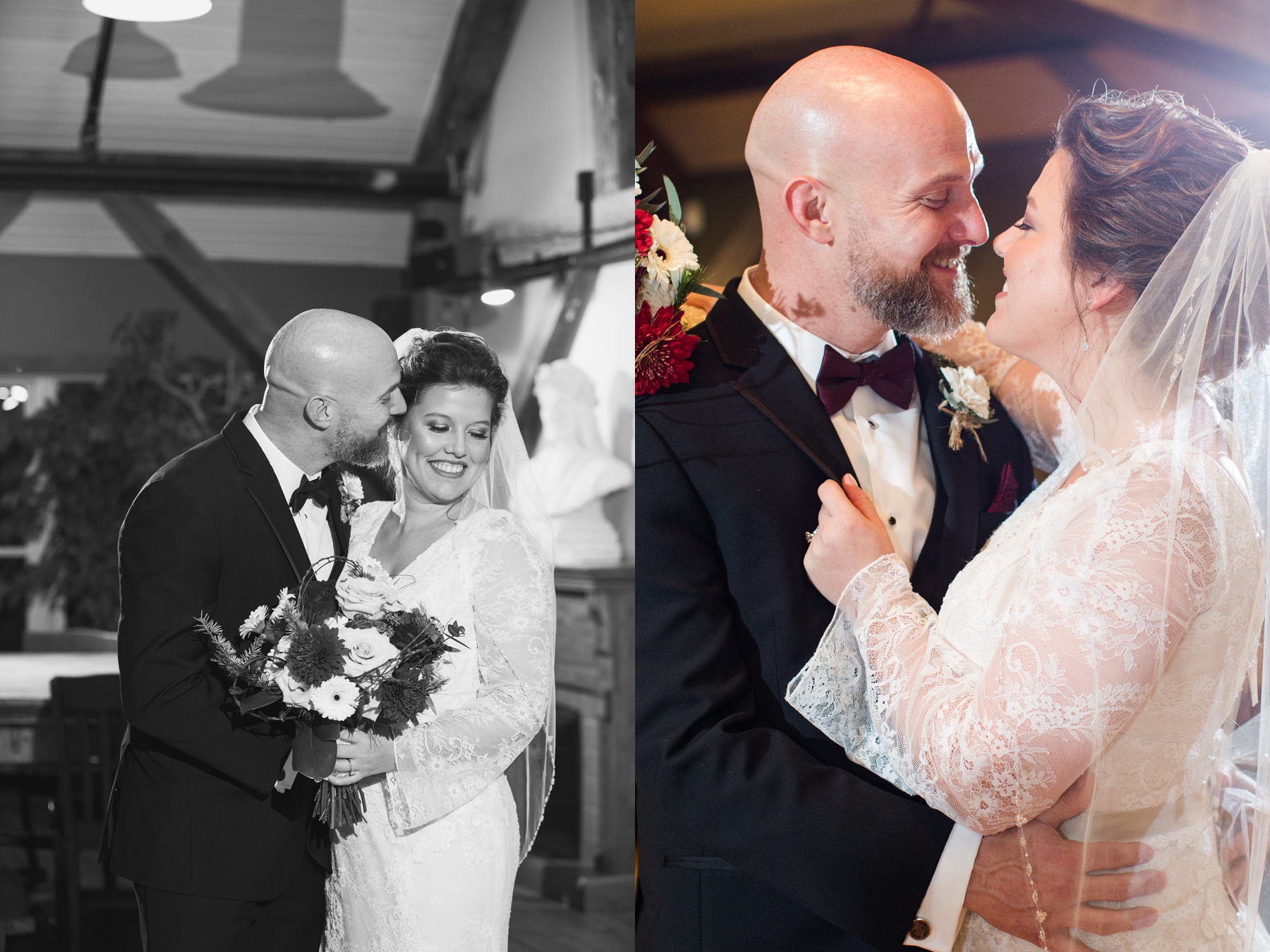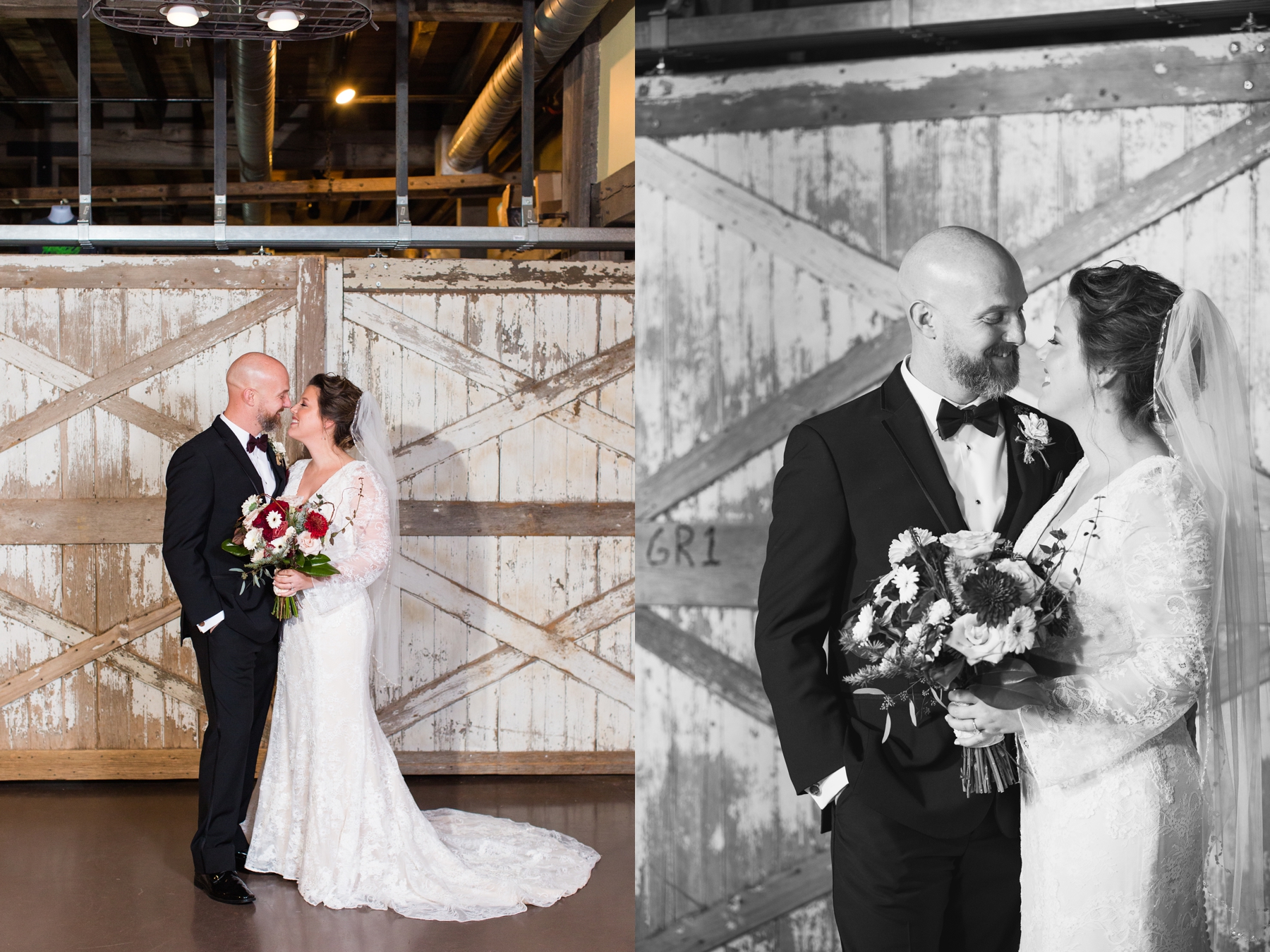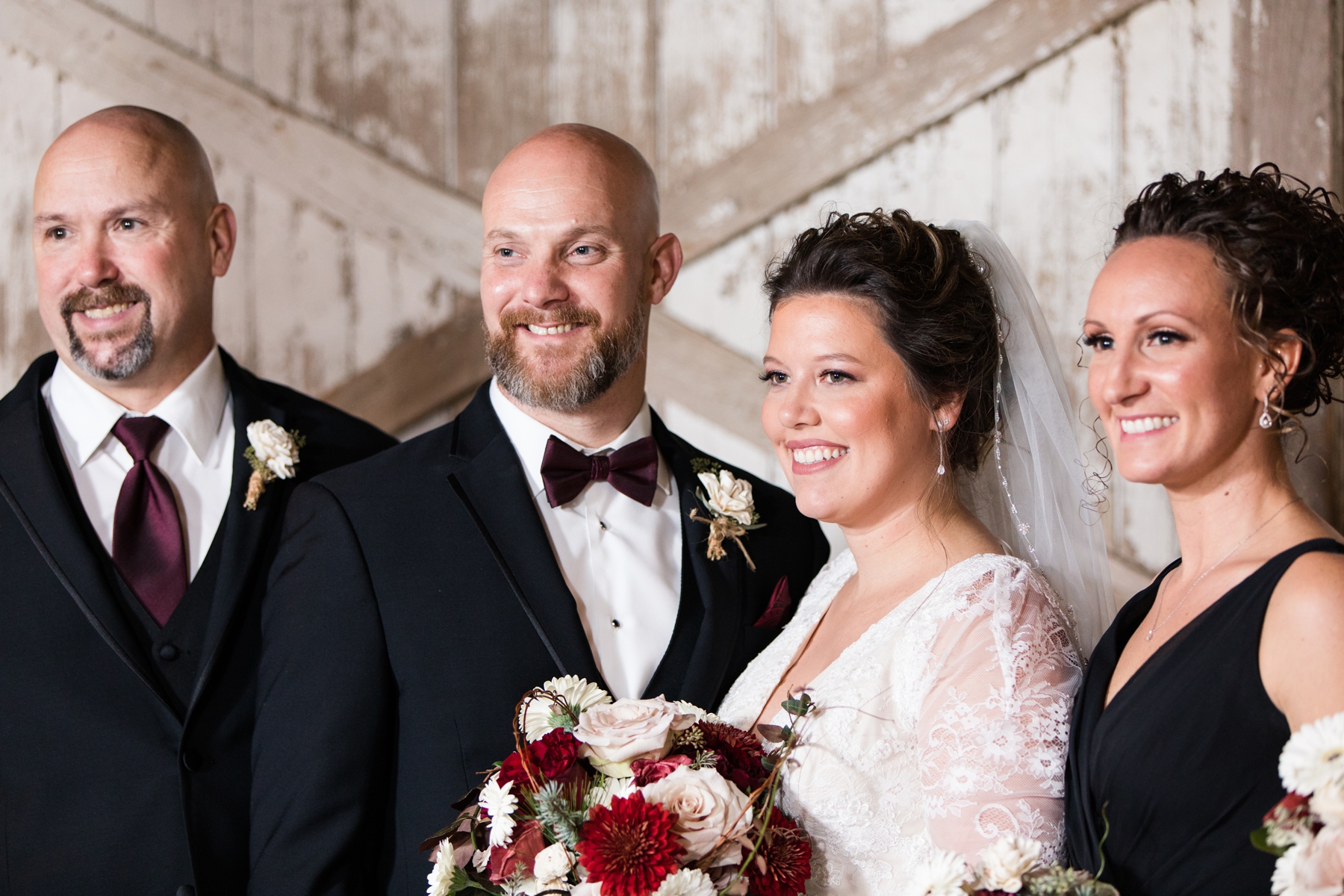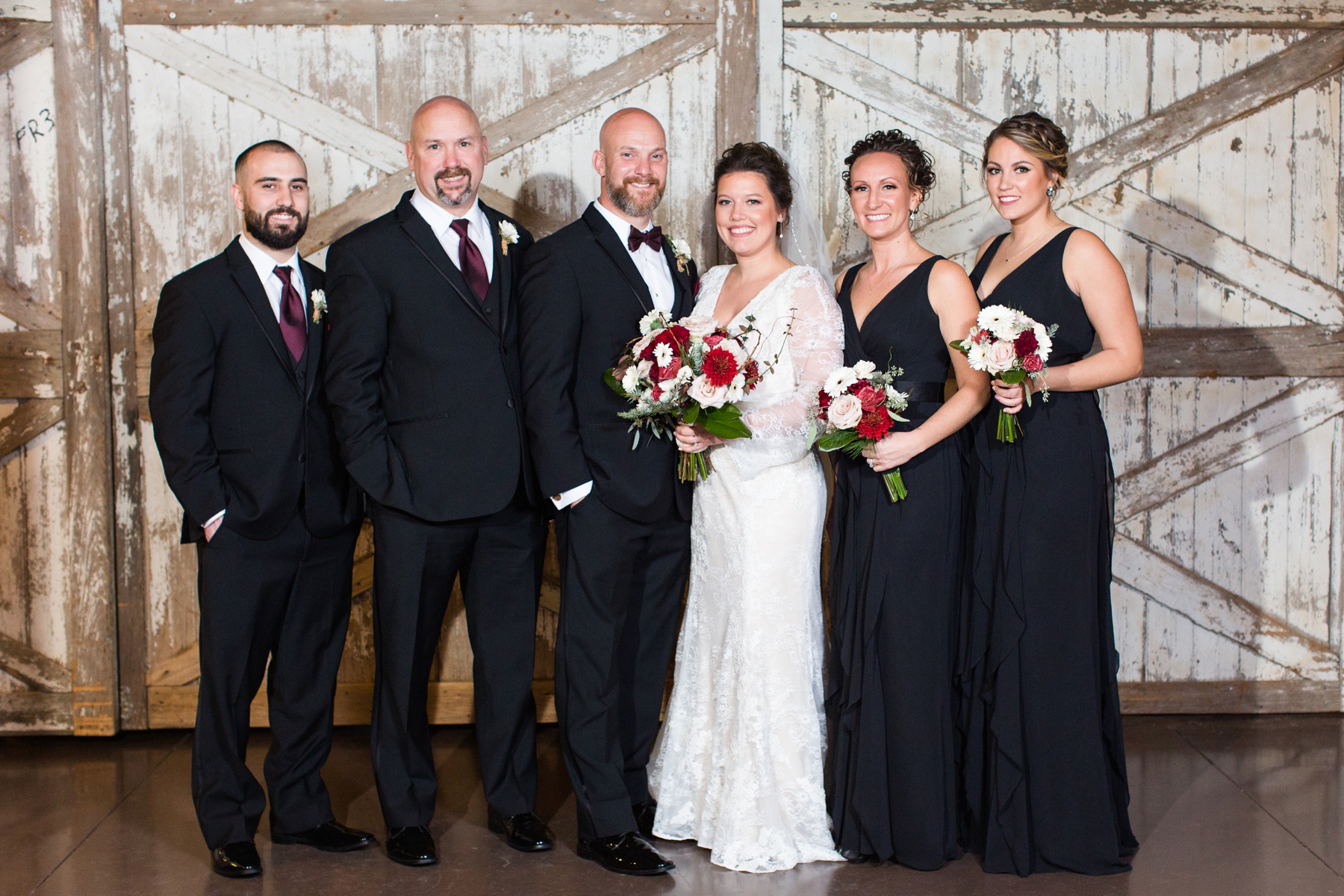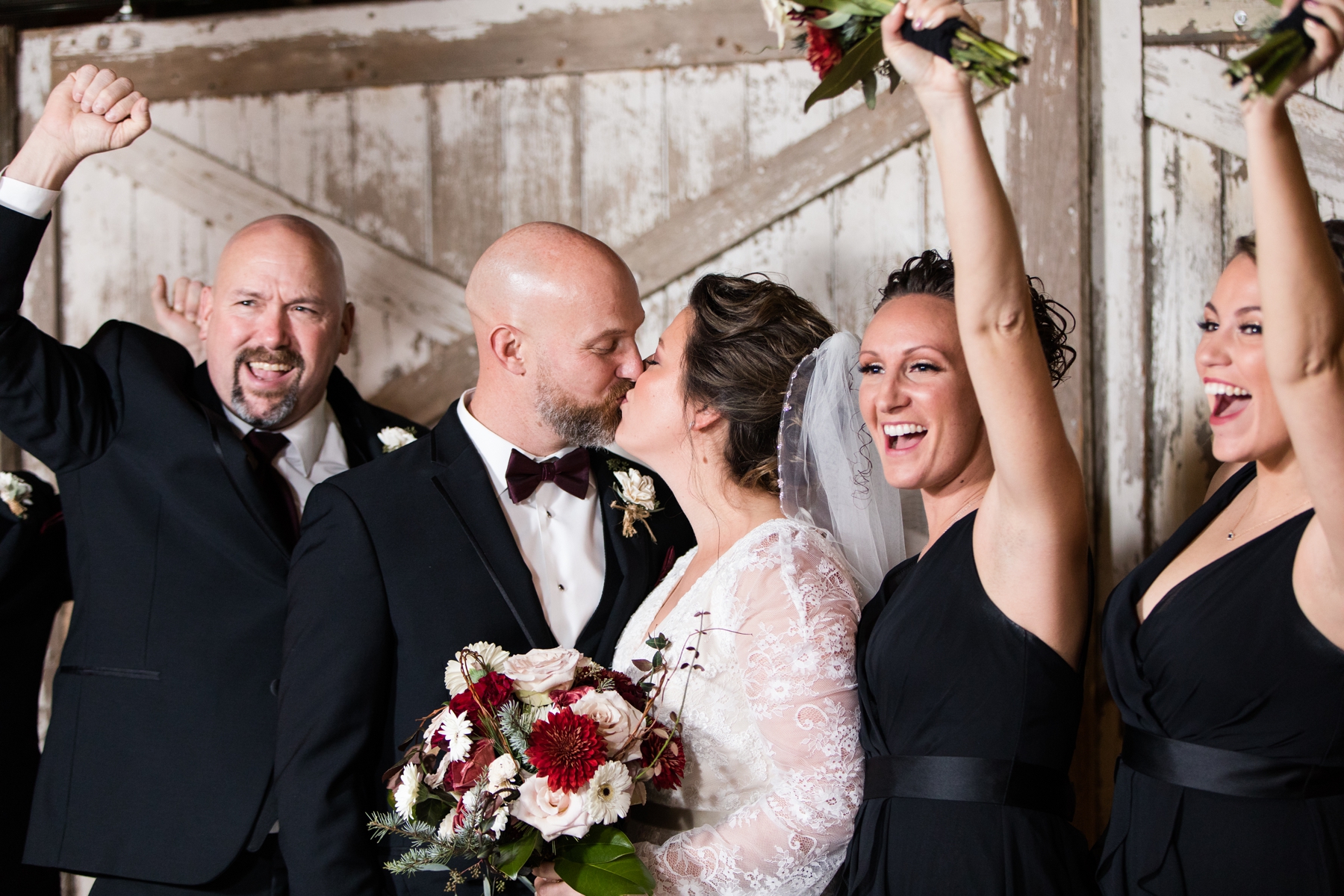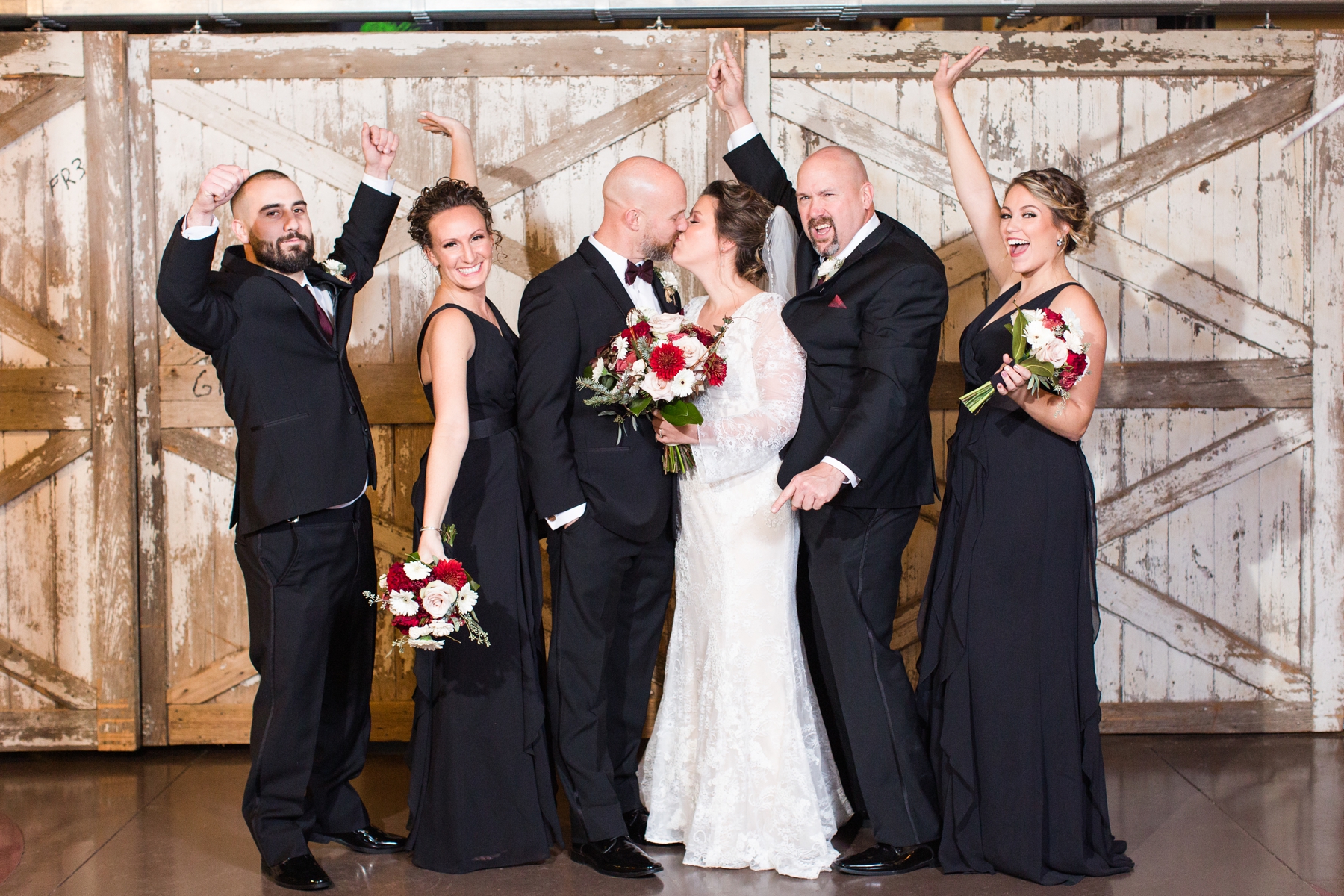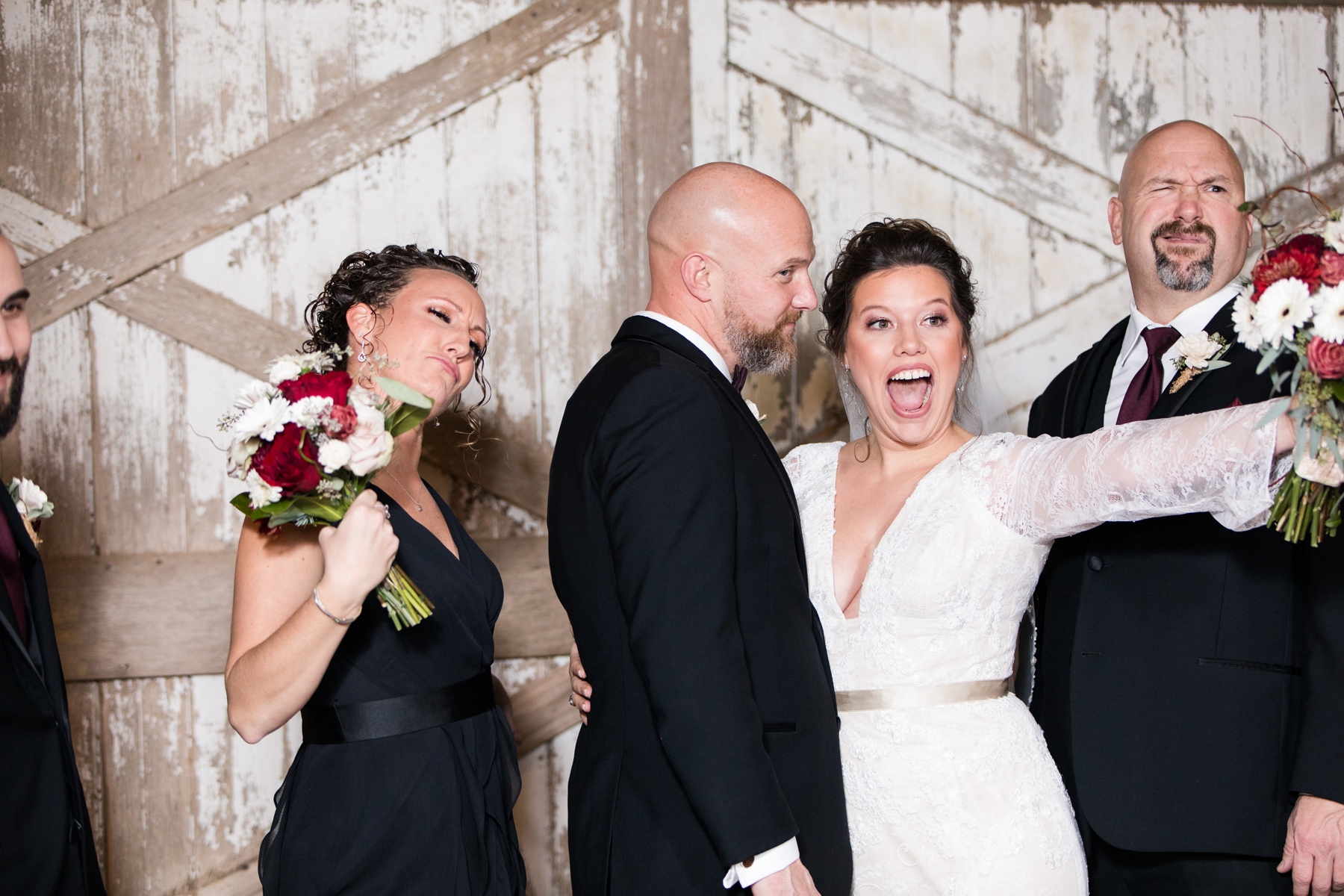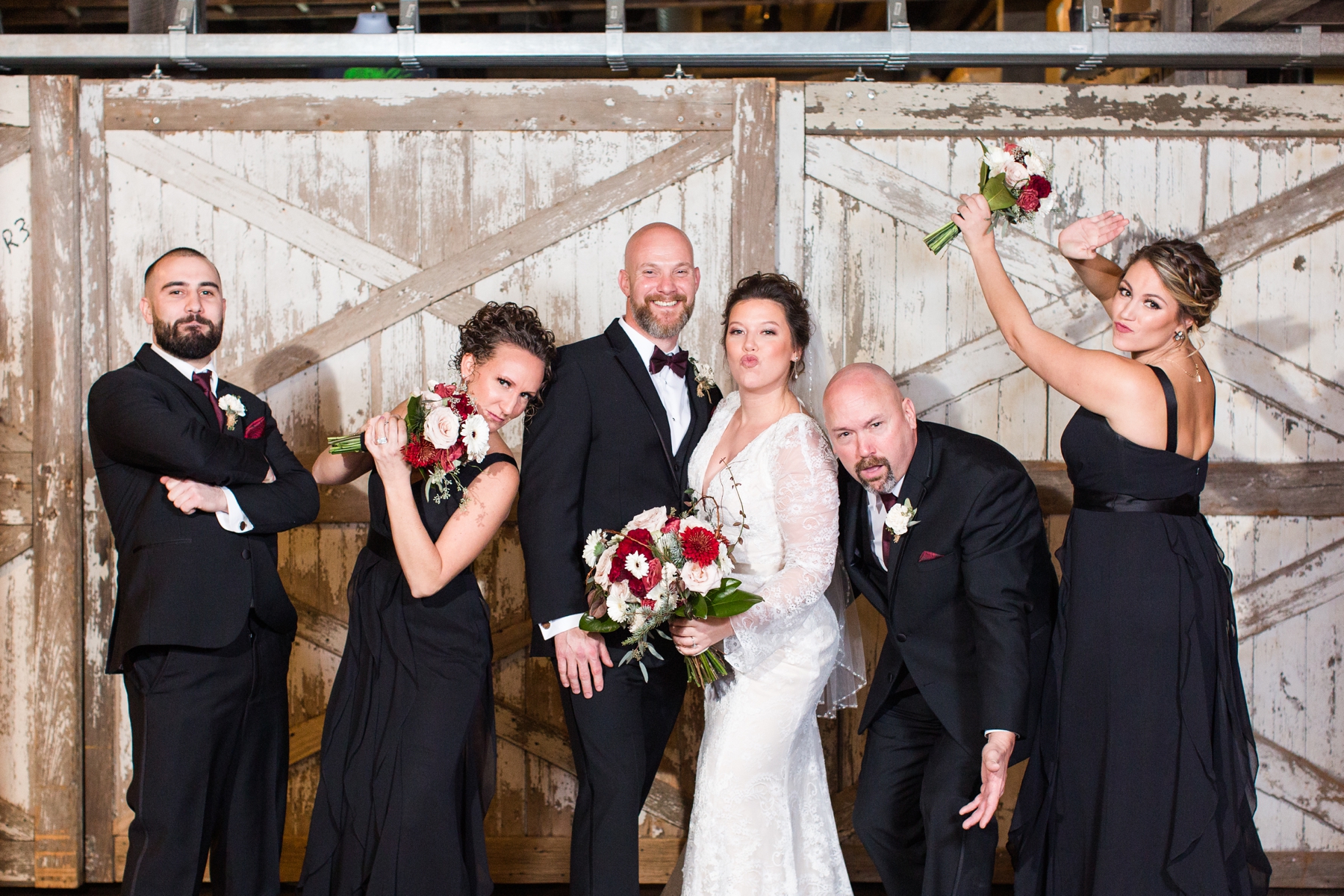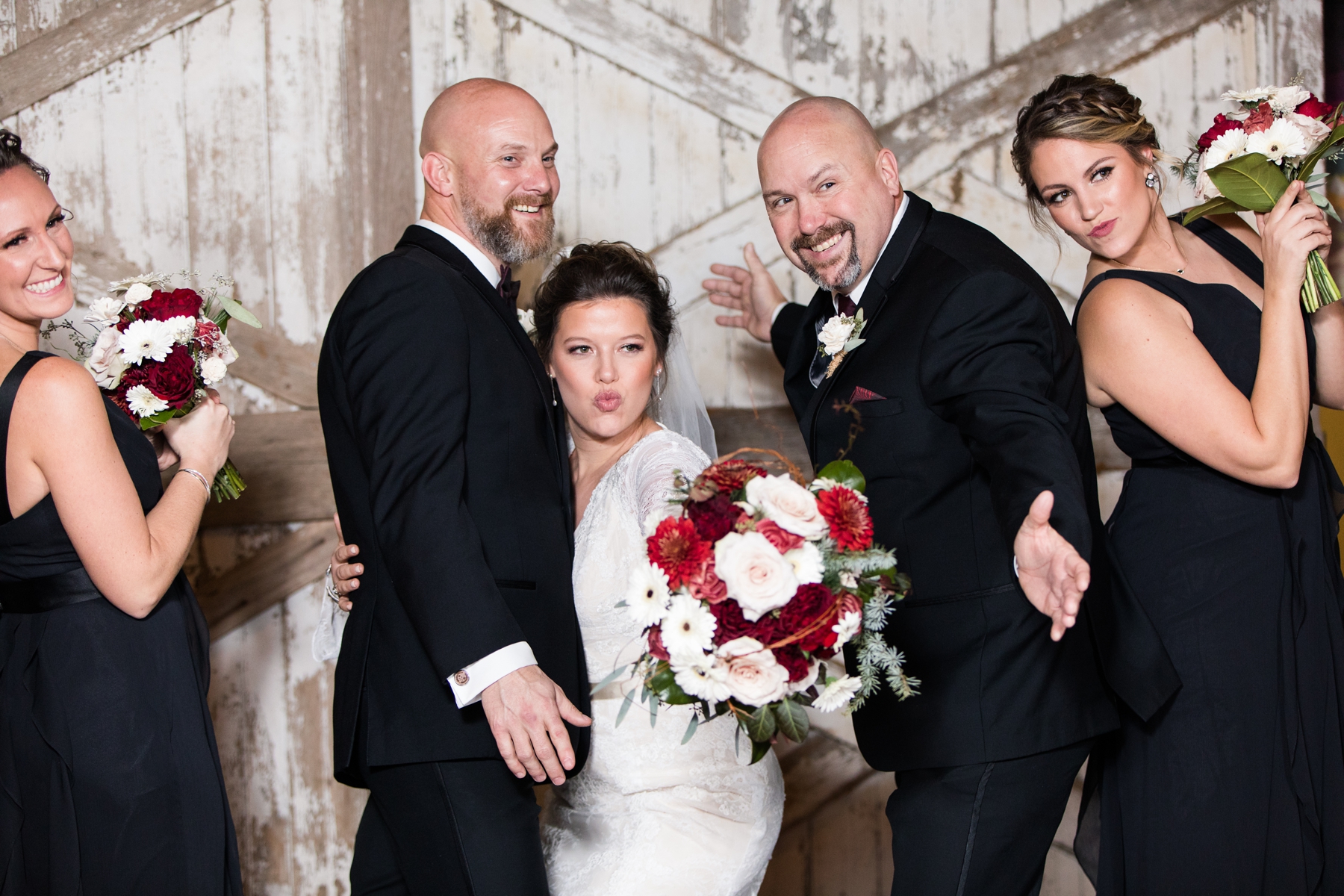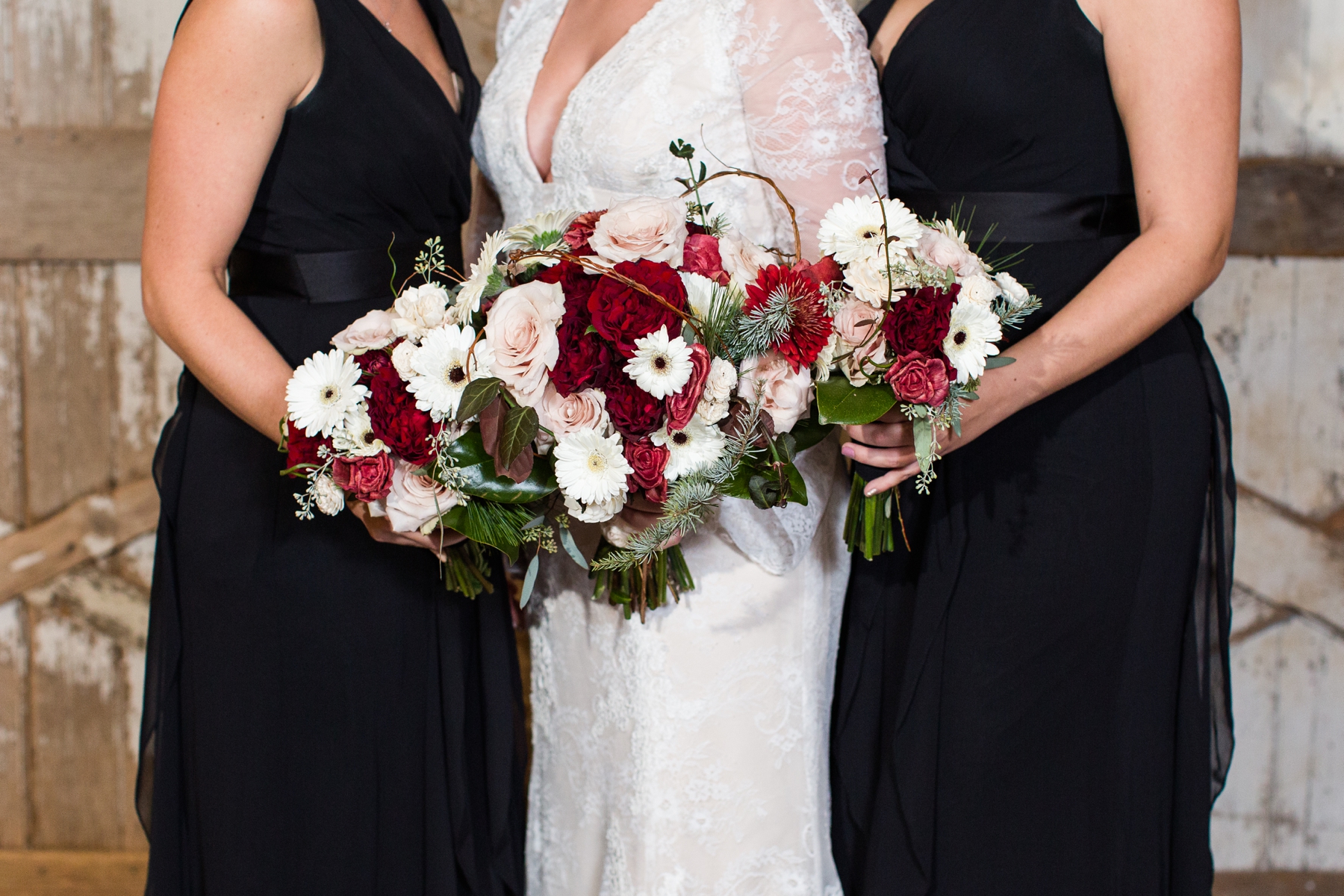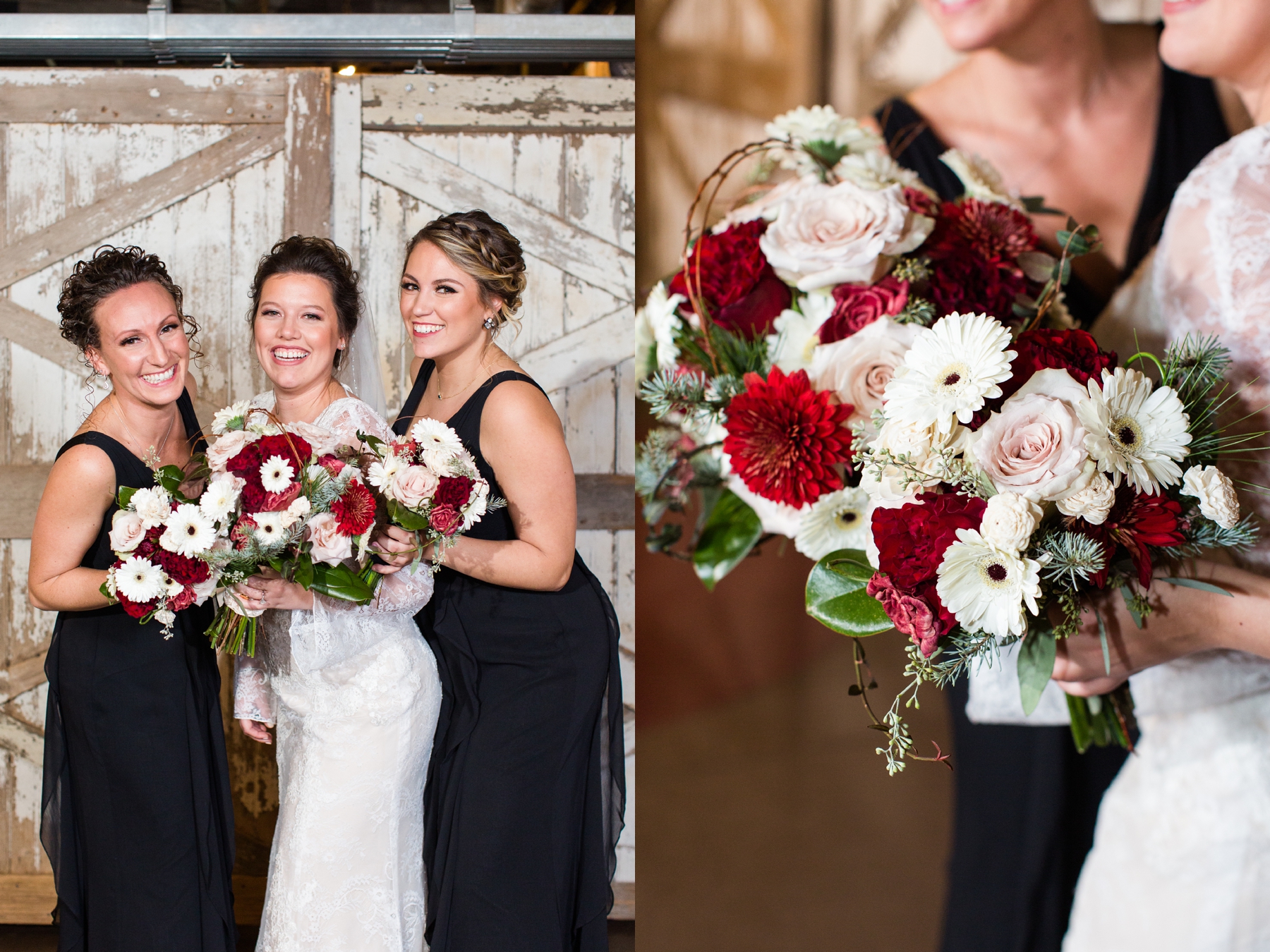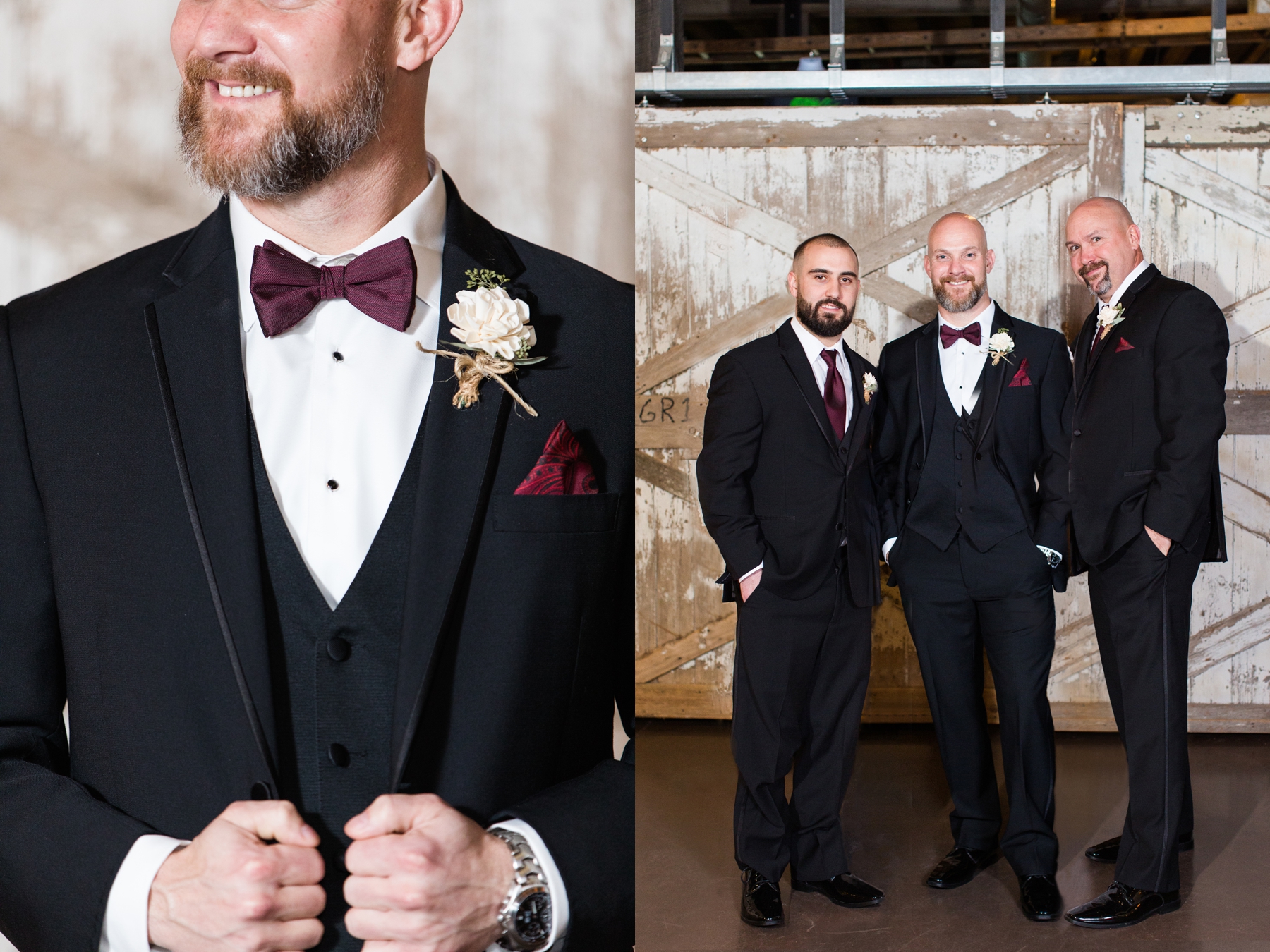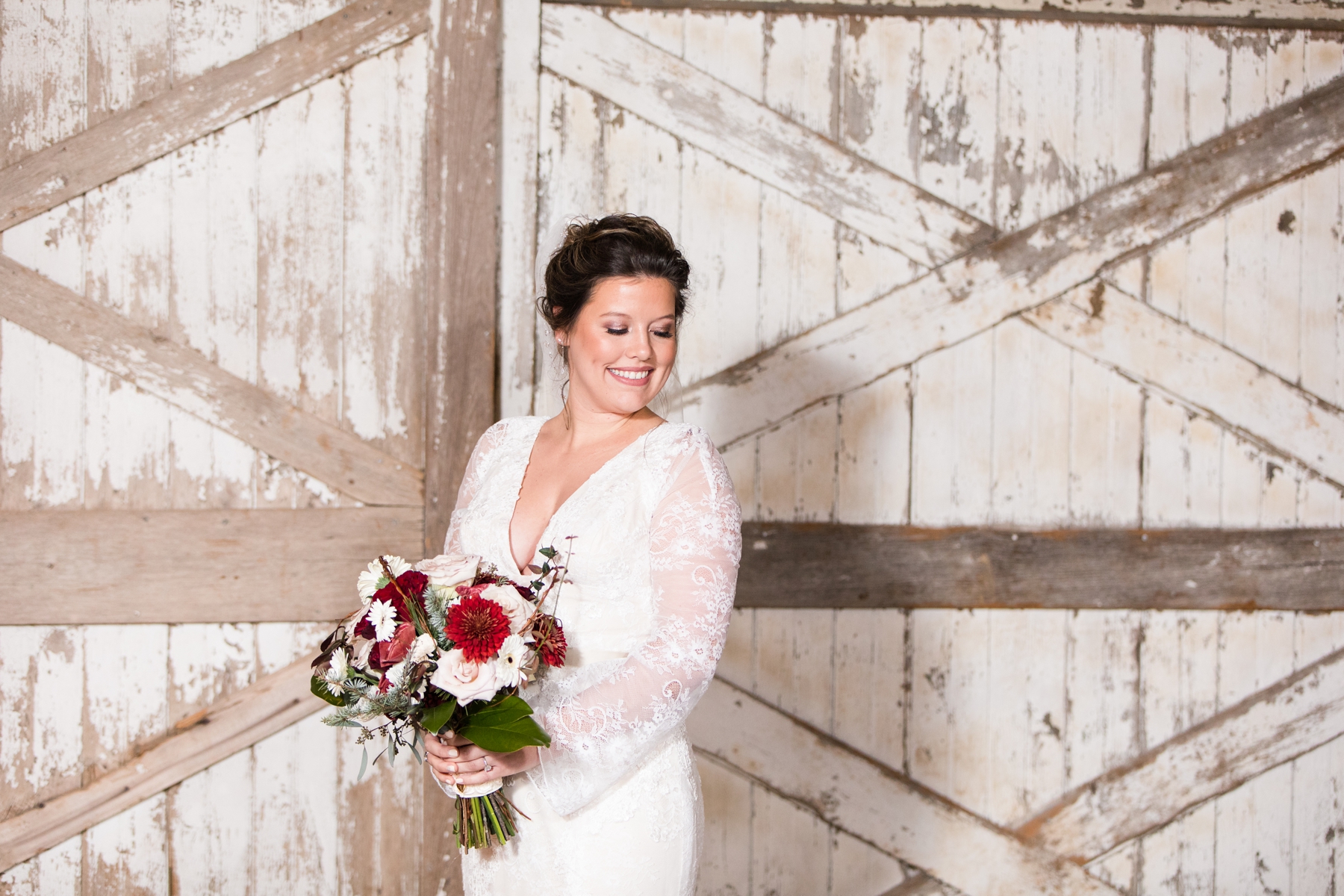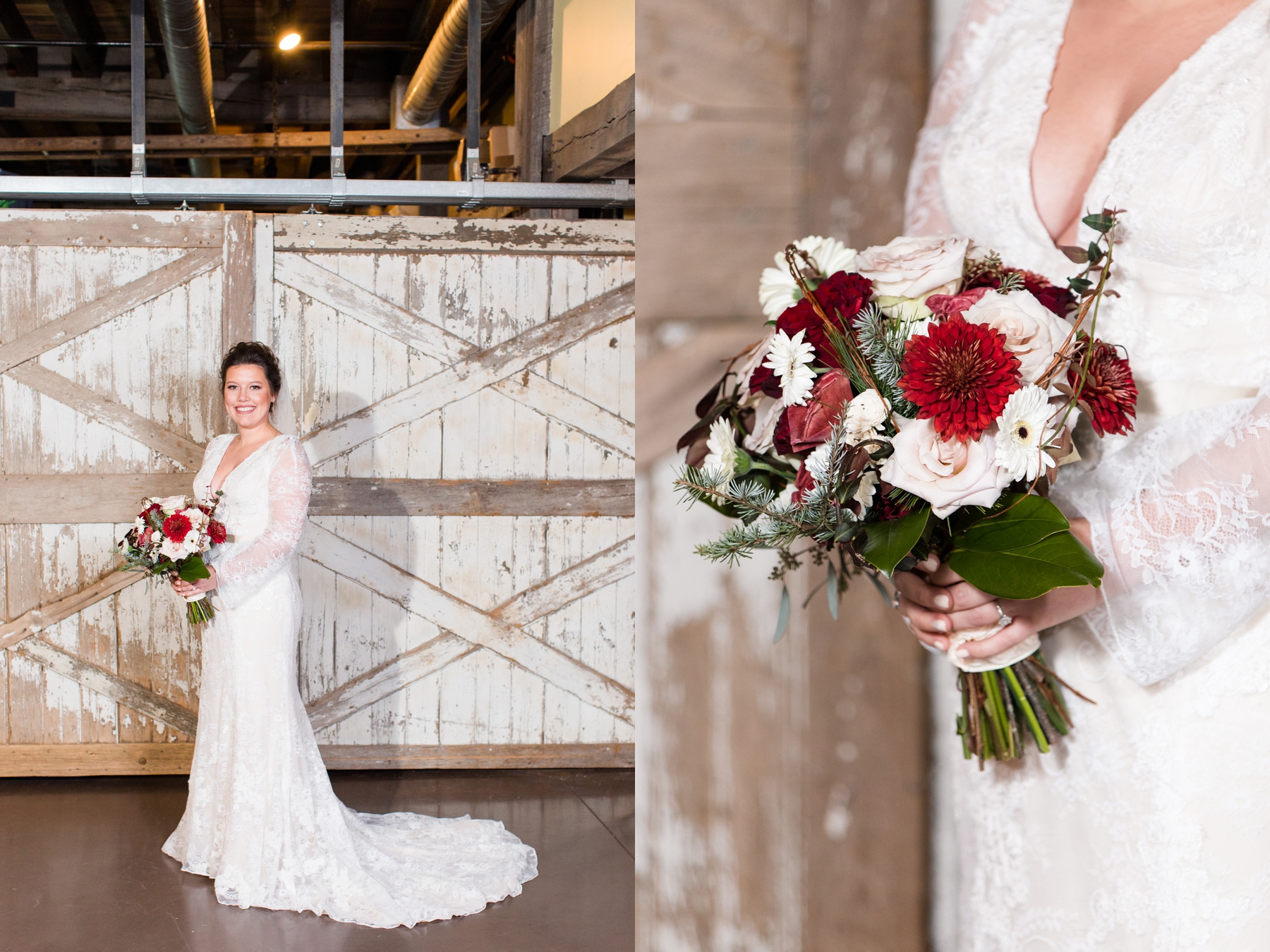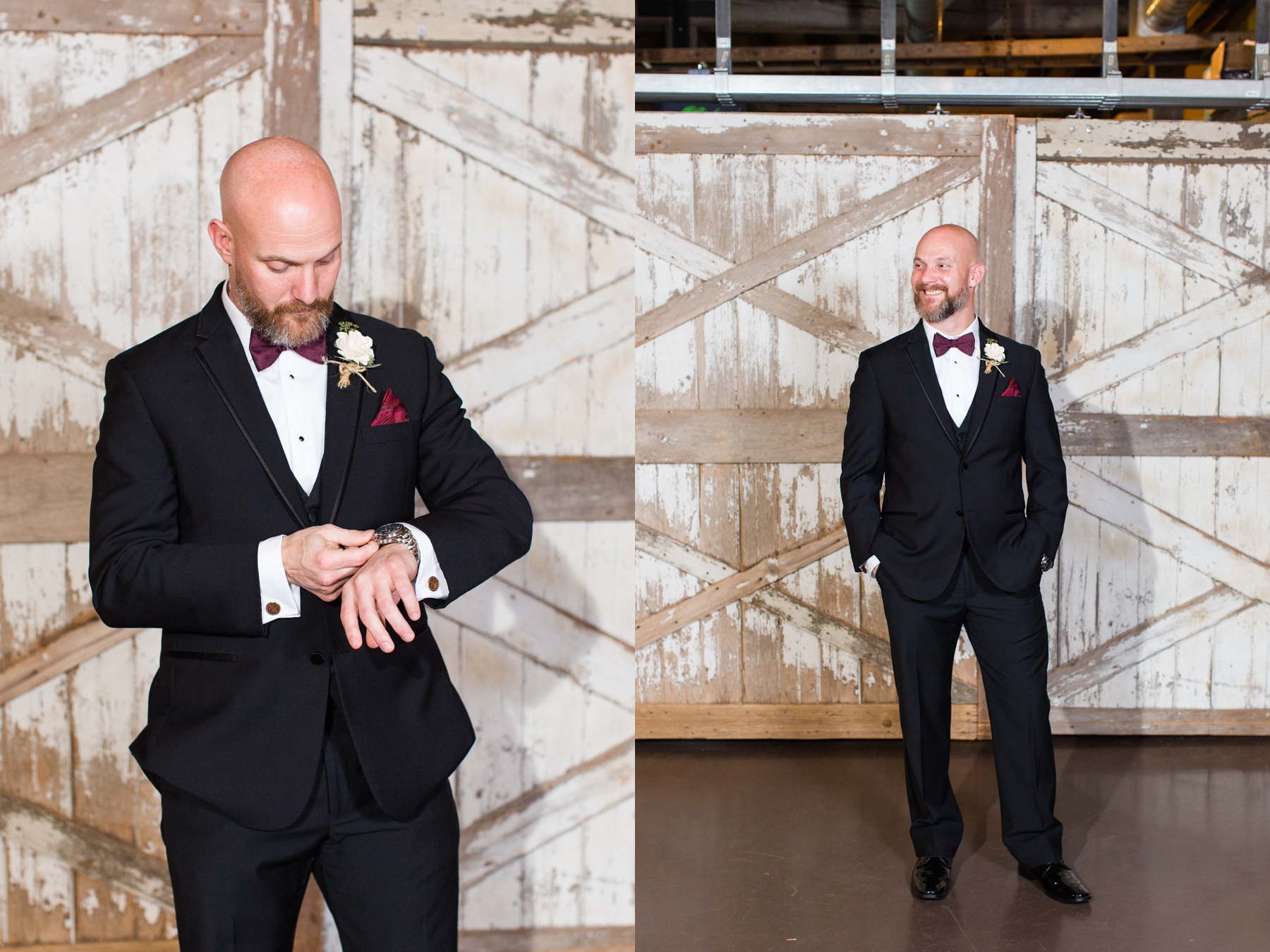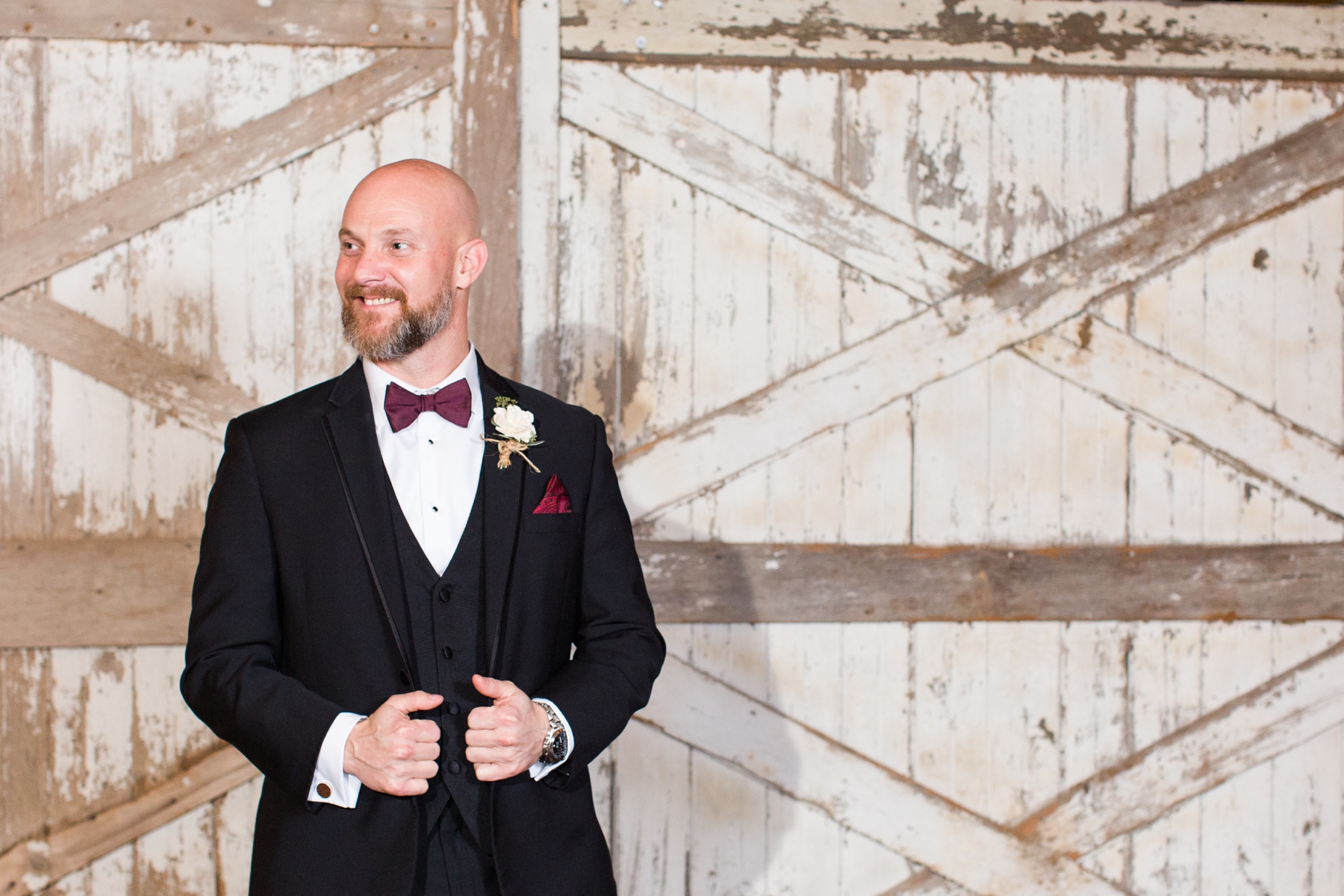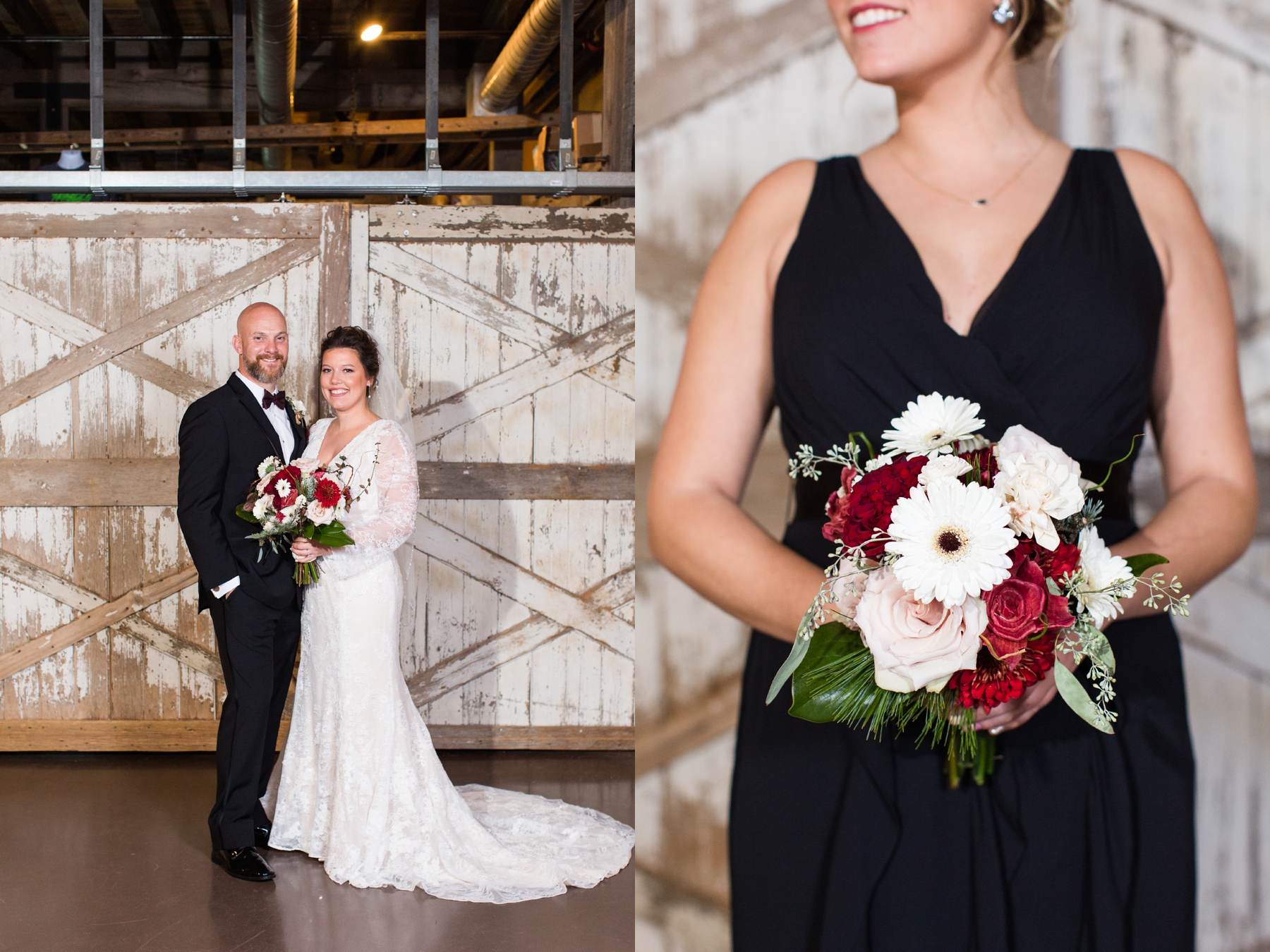 Planning a Wedding?
If you are looking for fun, bright, wedding photos that showcase who YOU are as a couple, Contact Us.
Contact Us Today!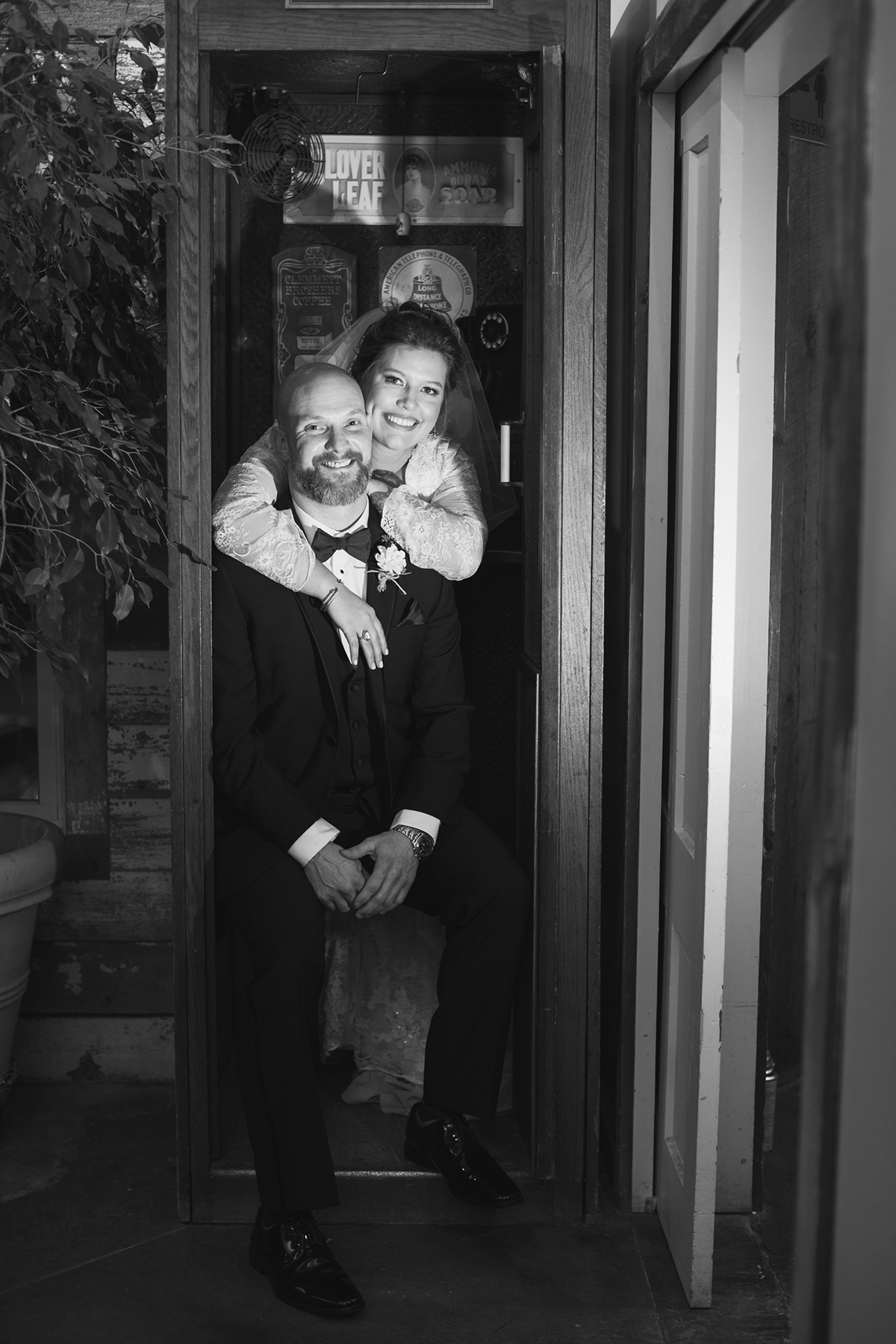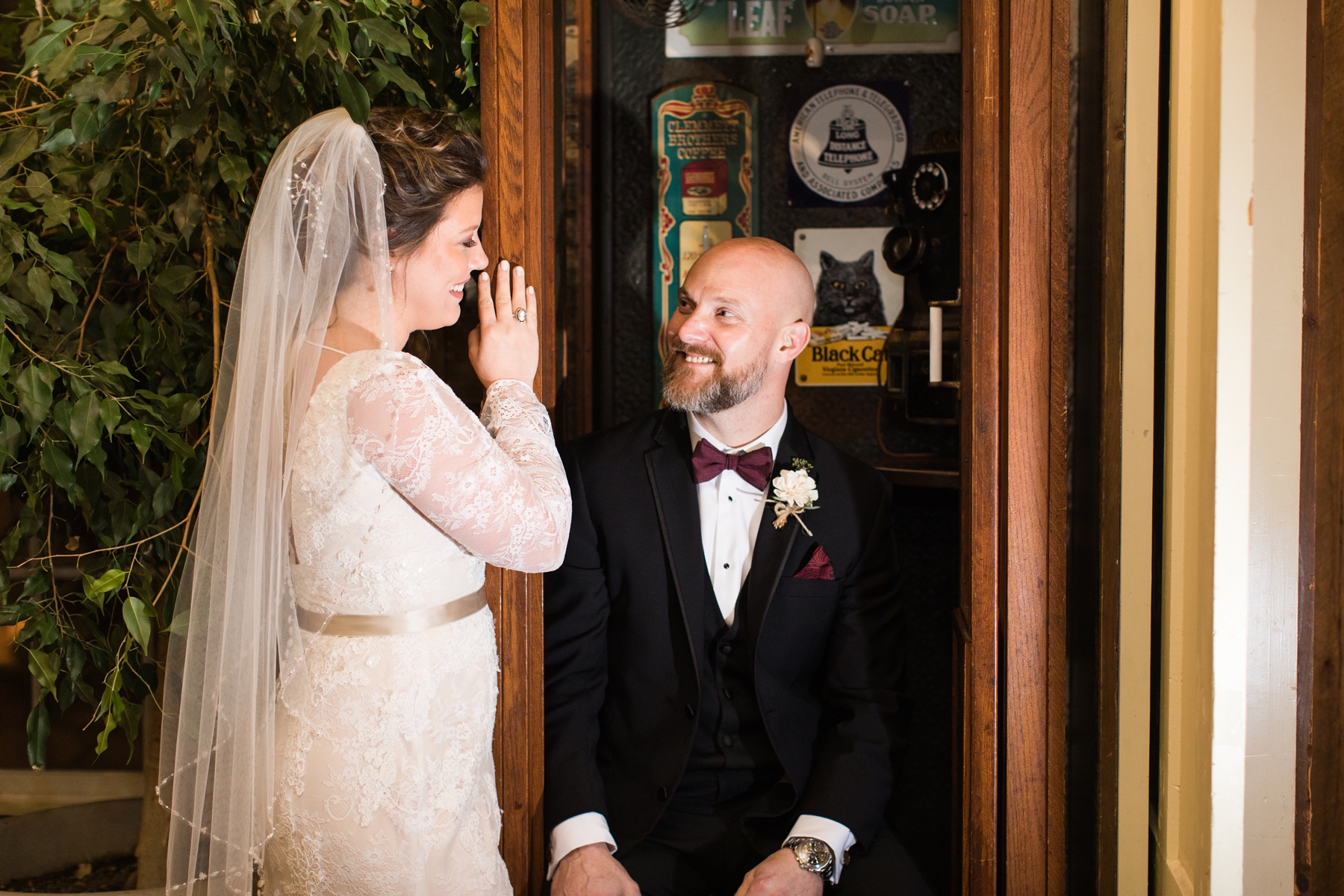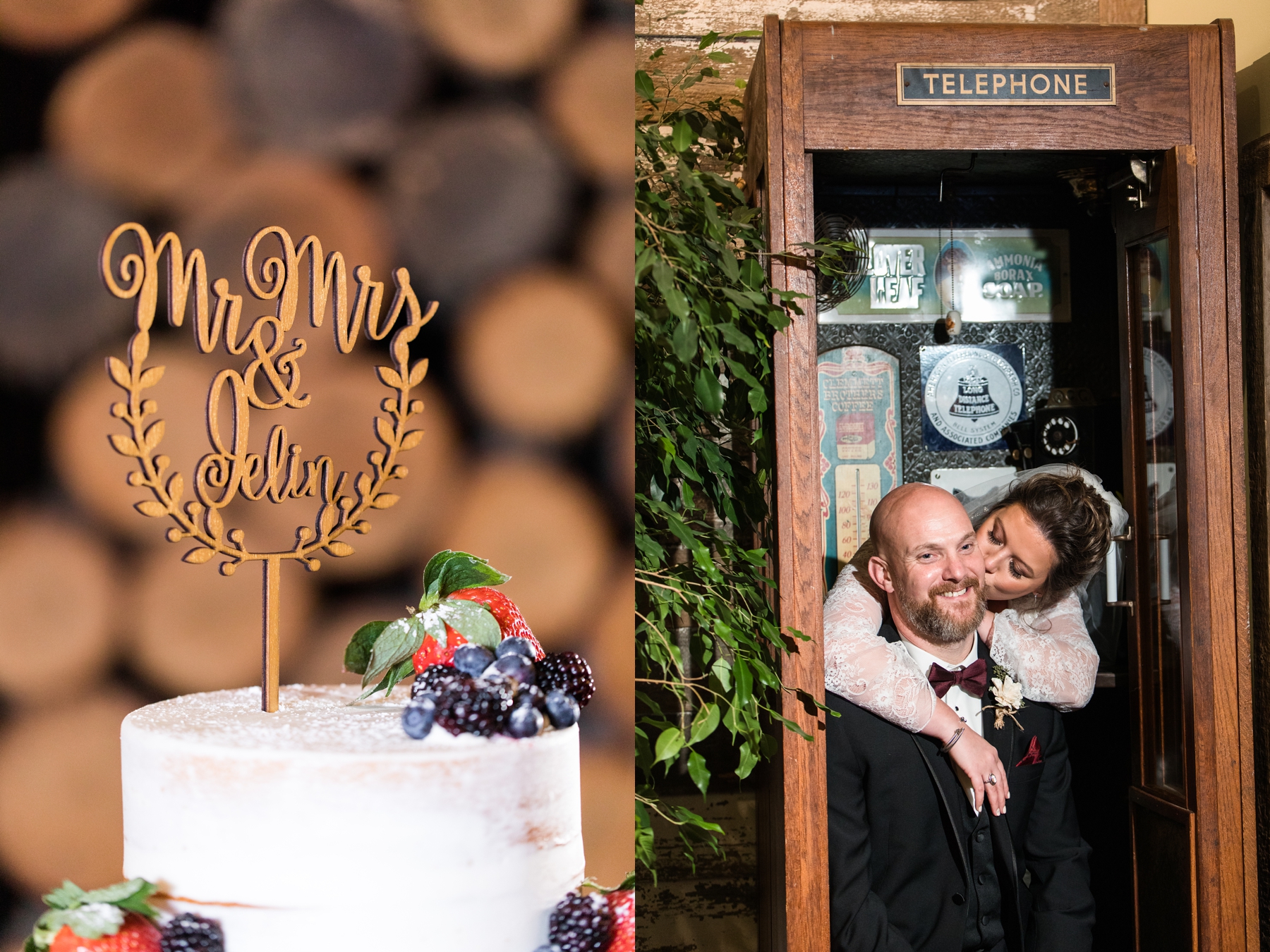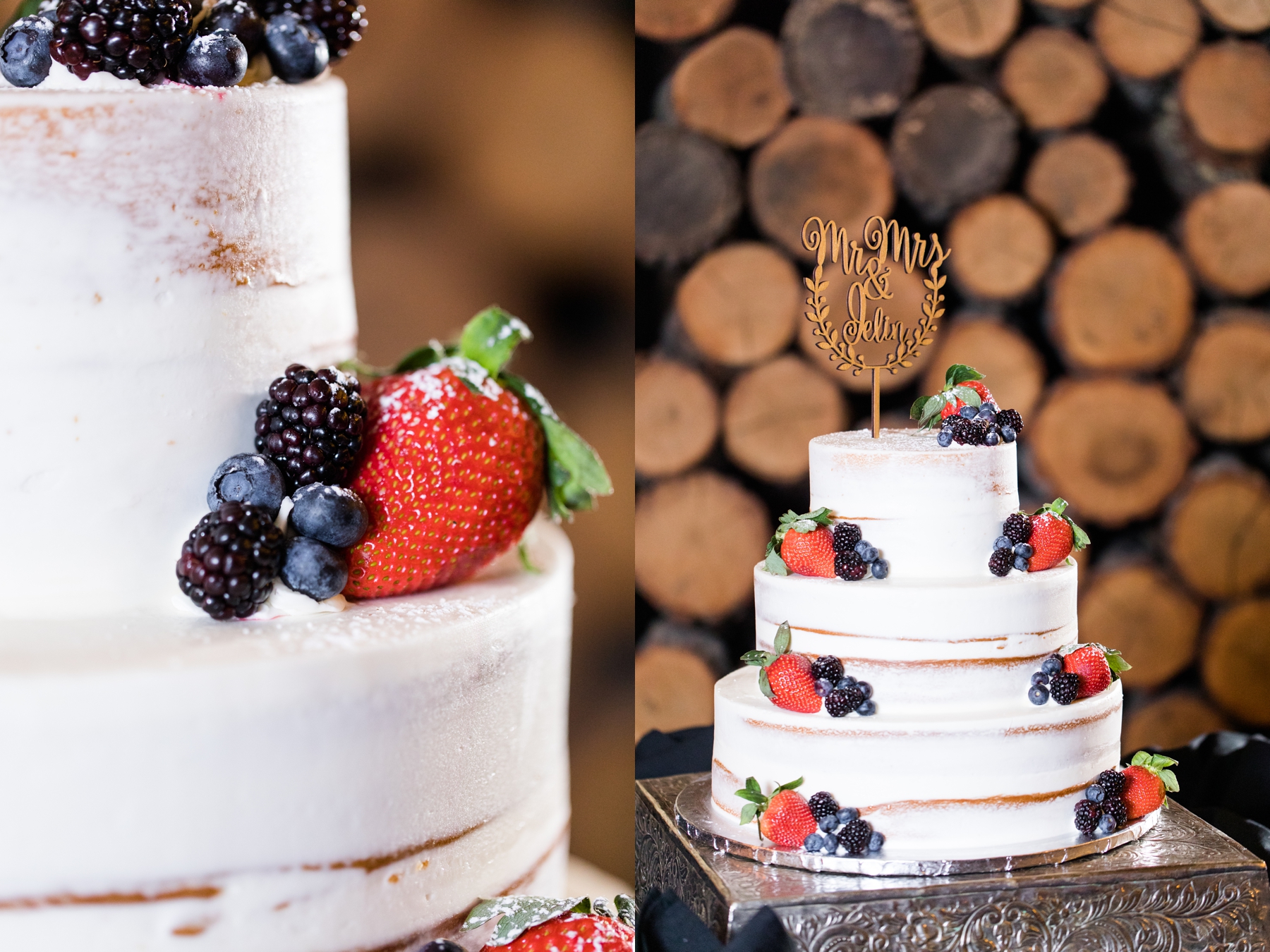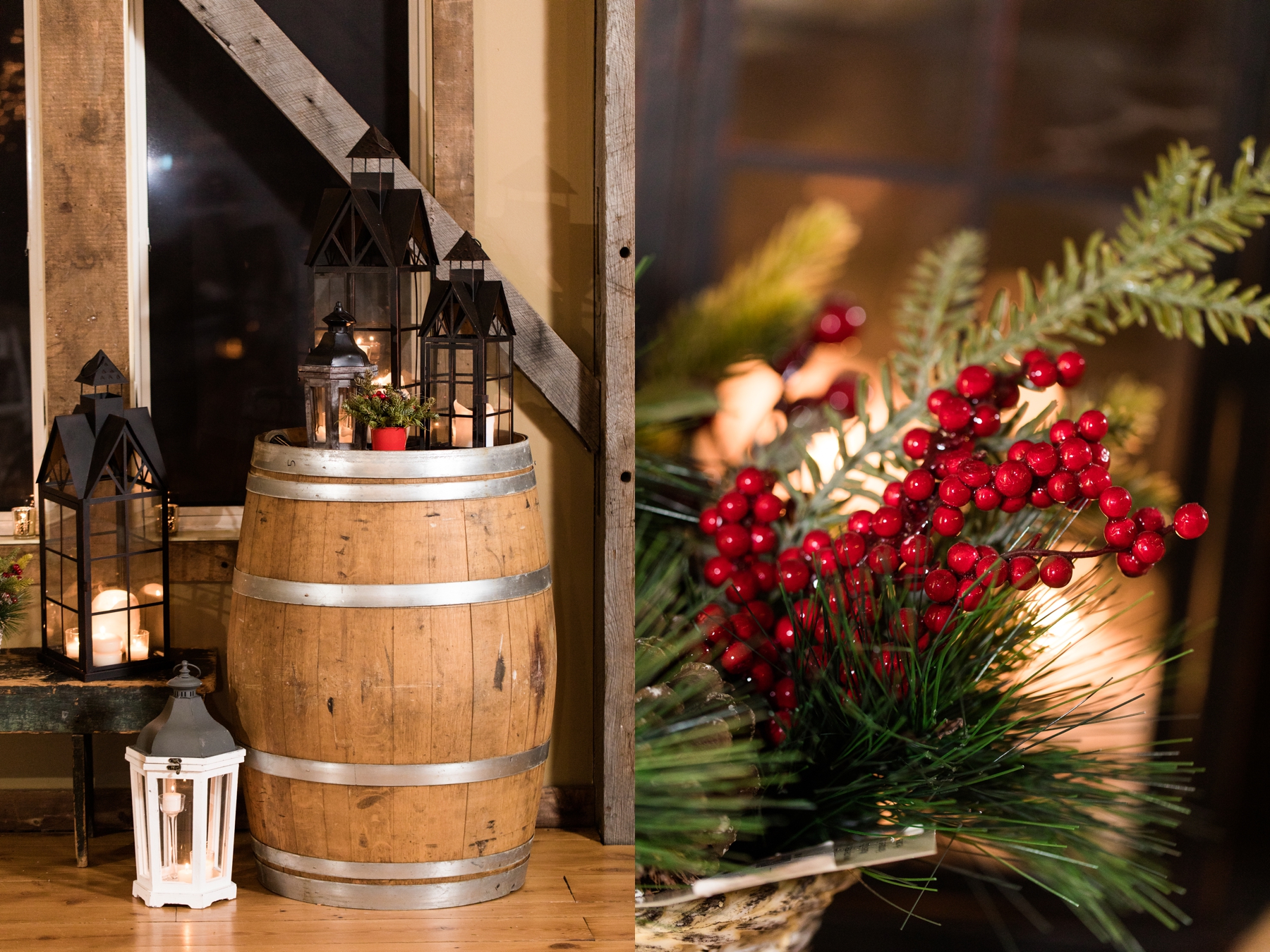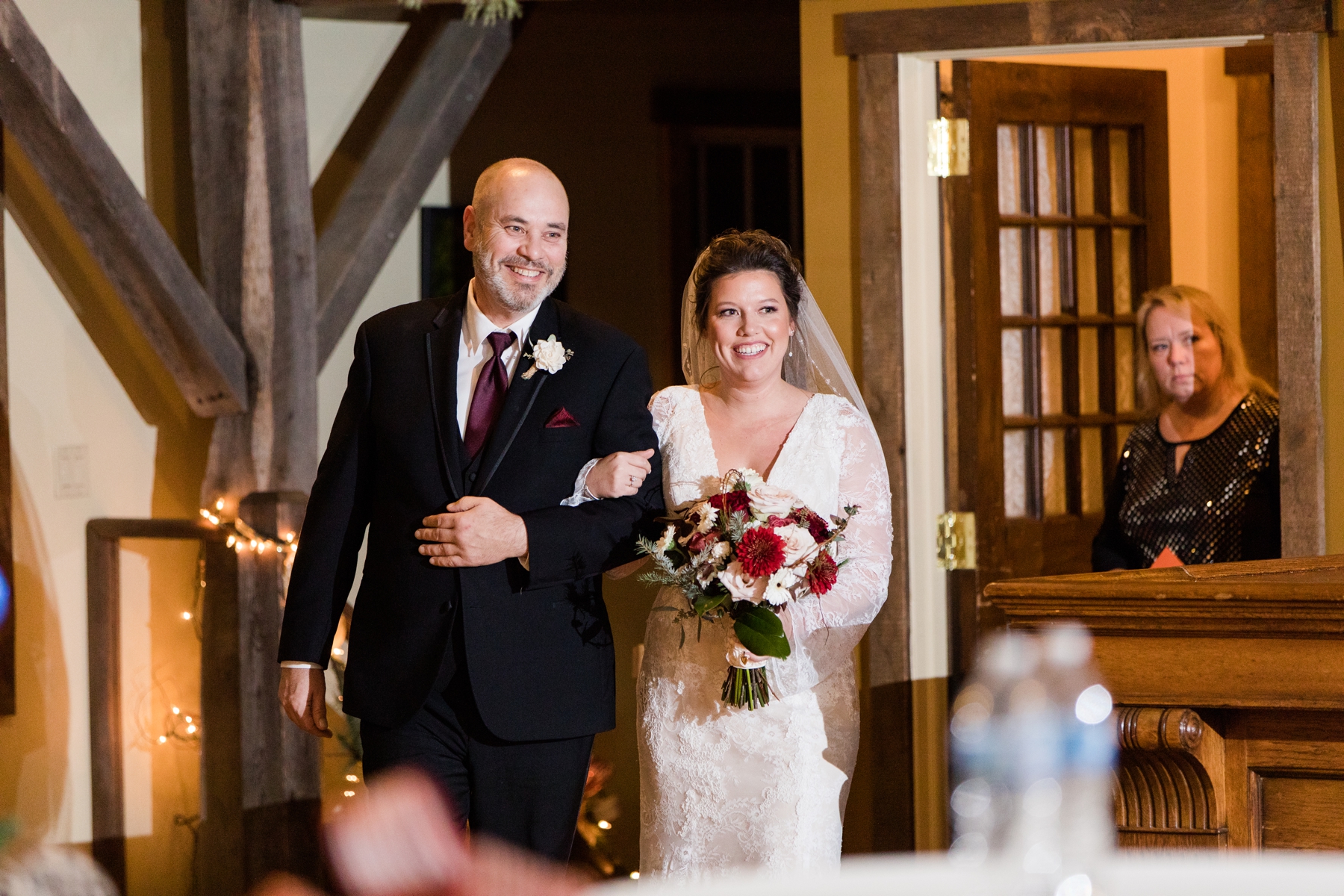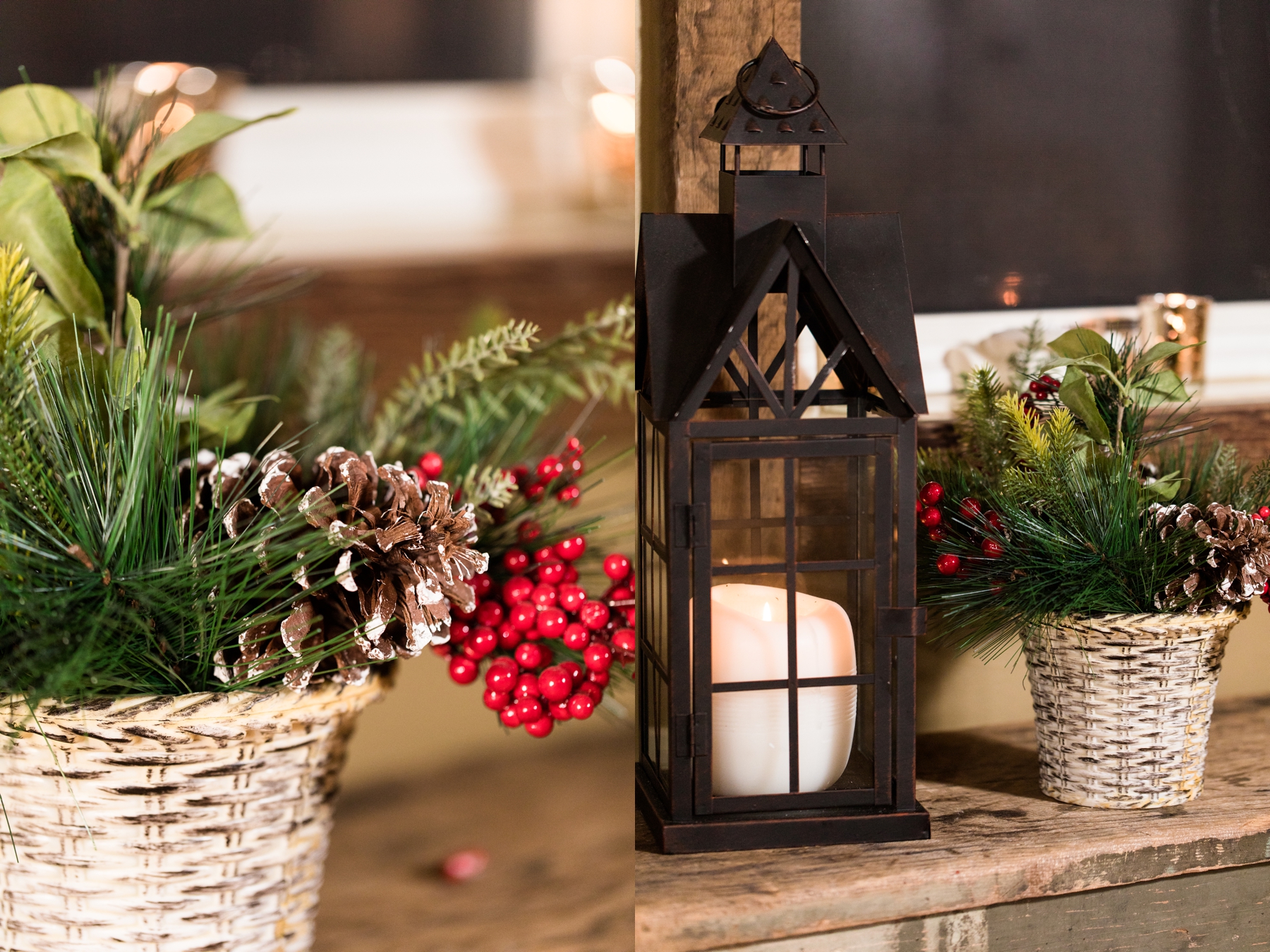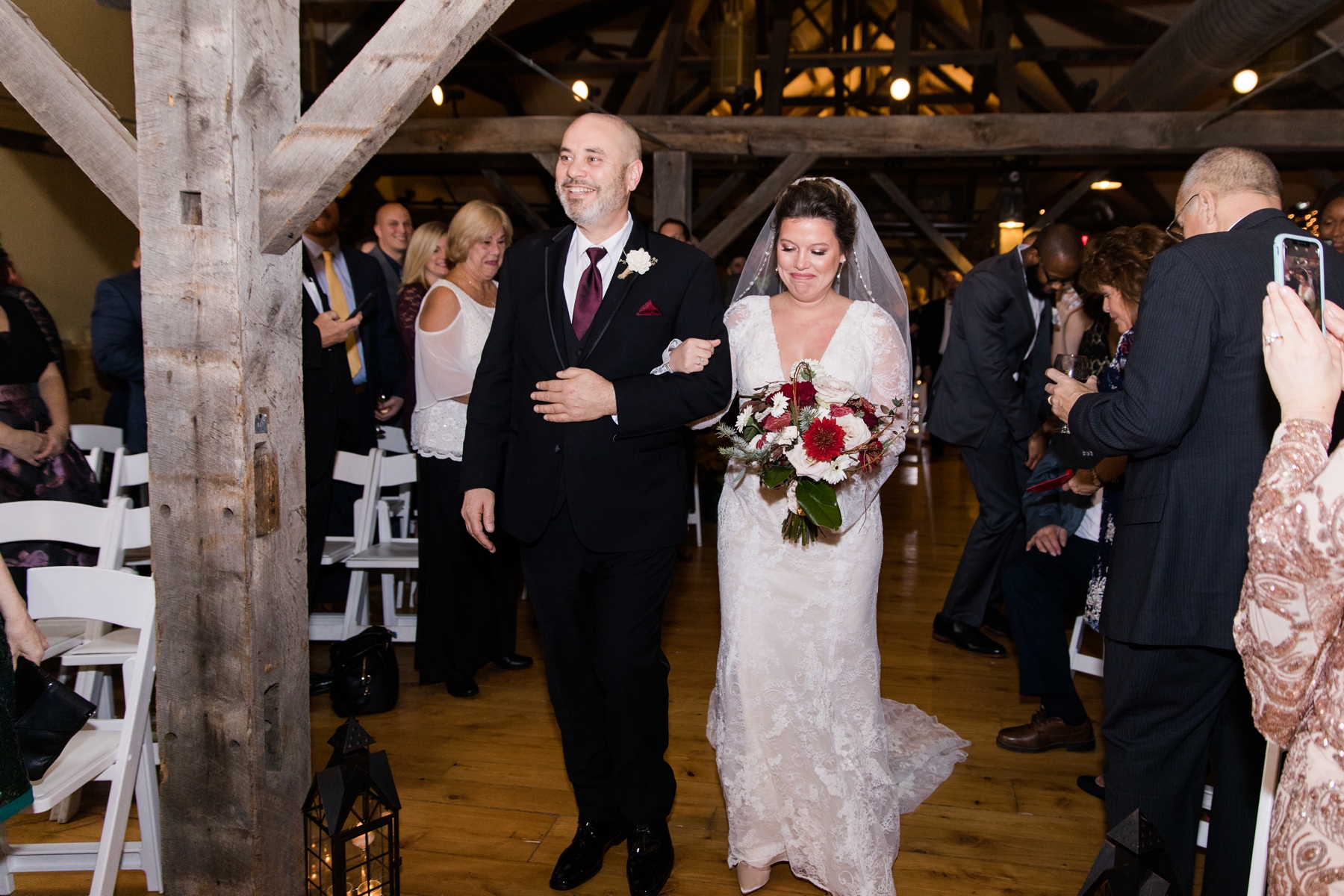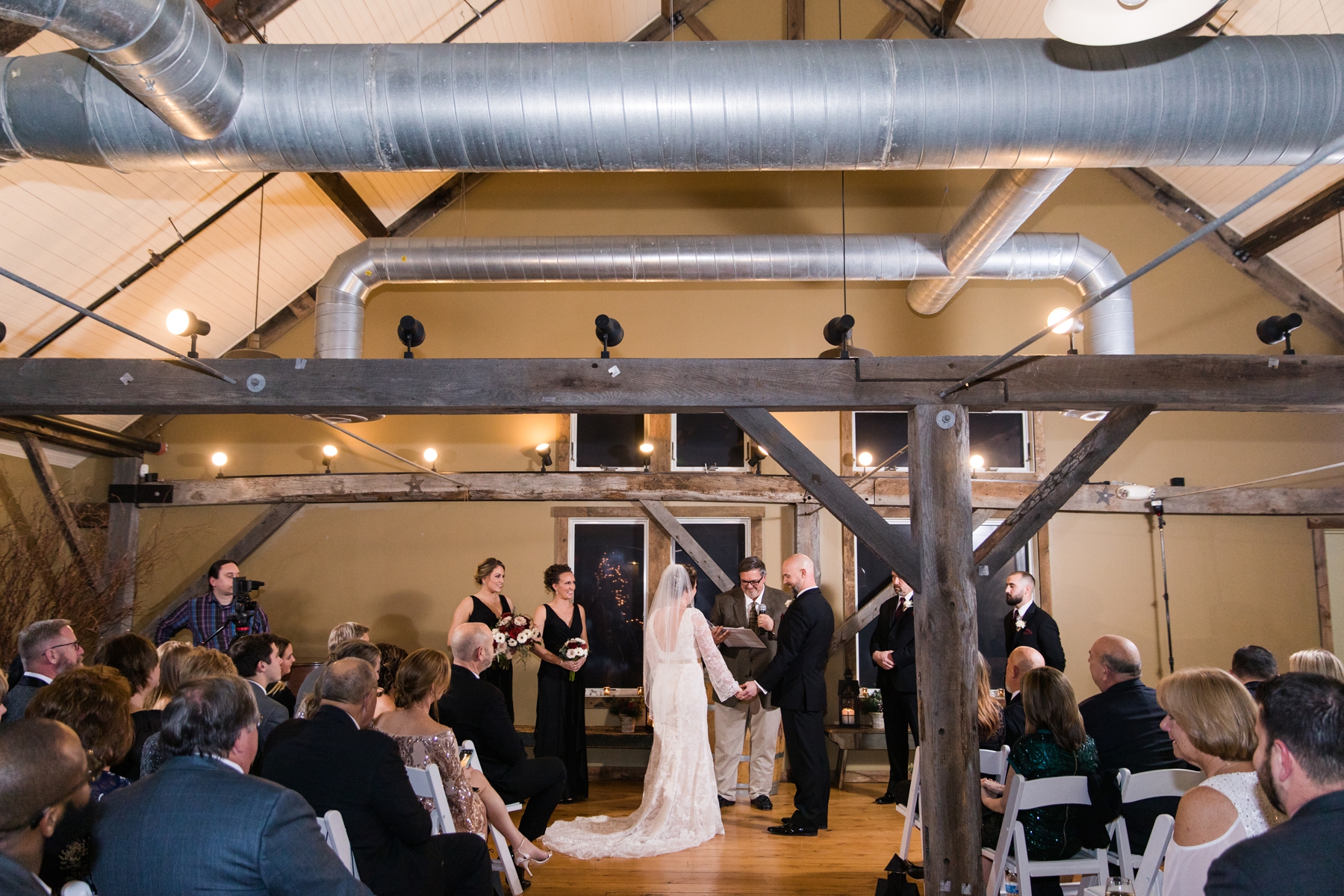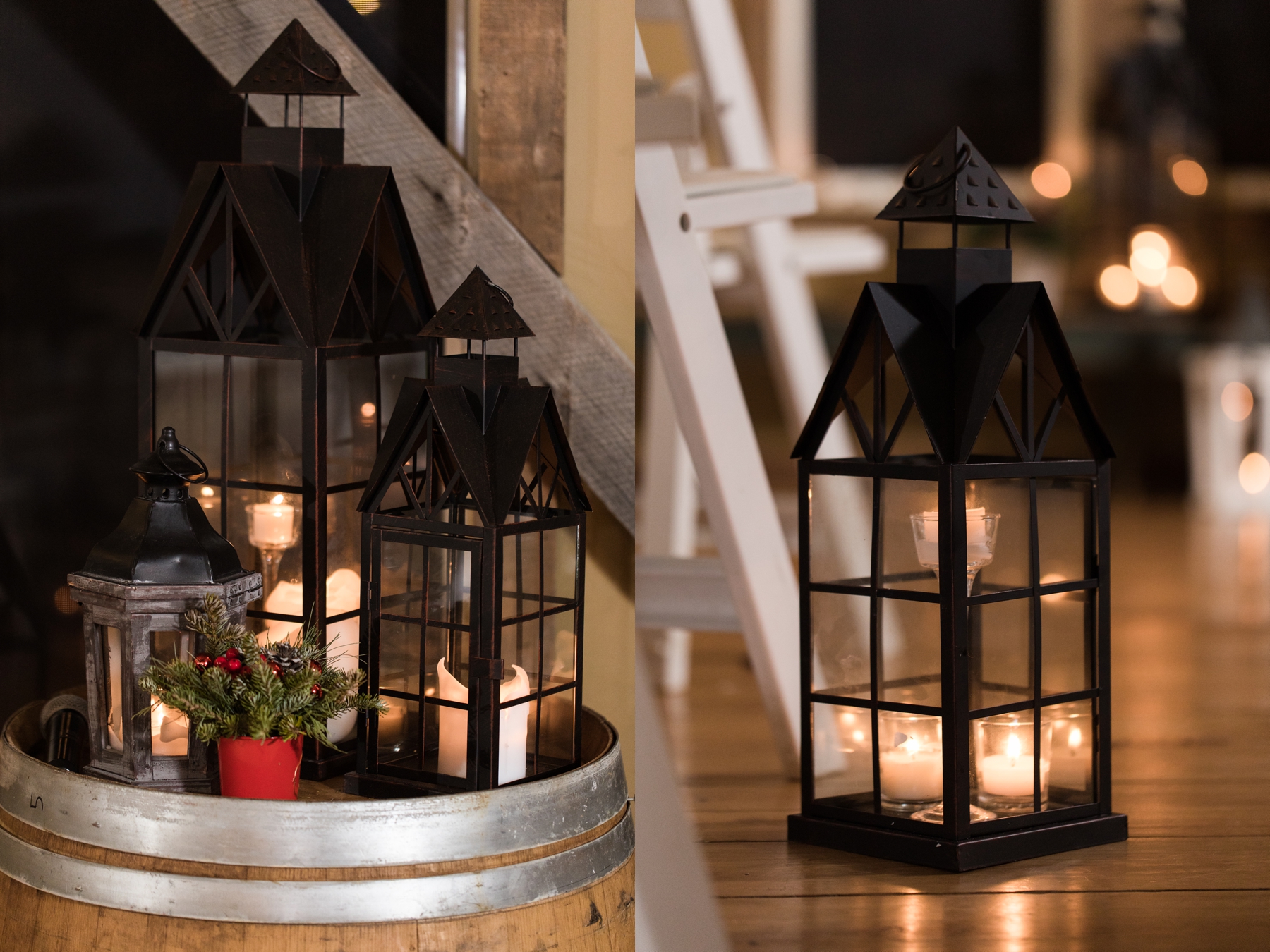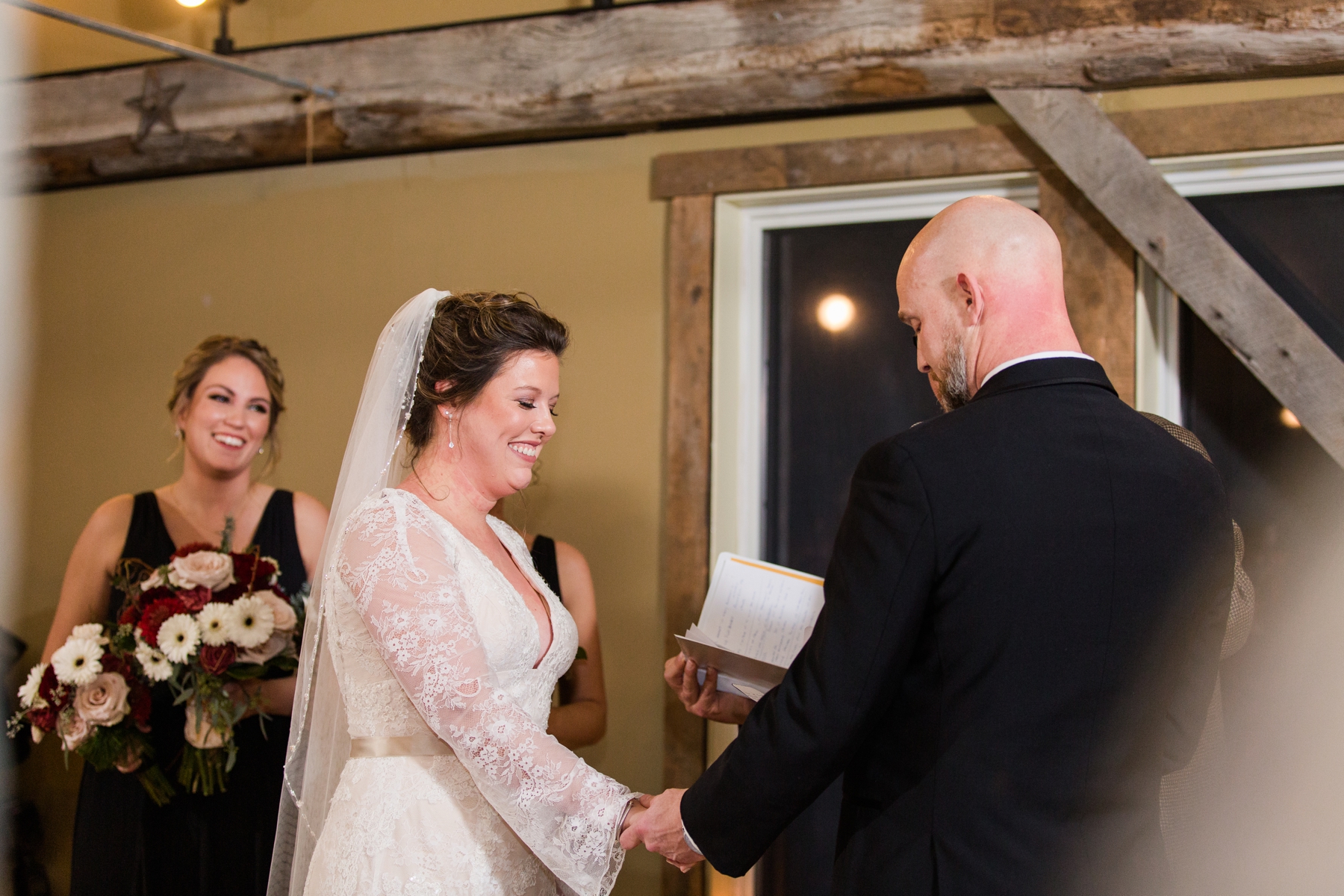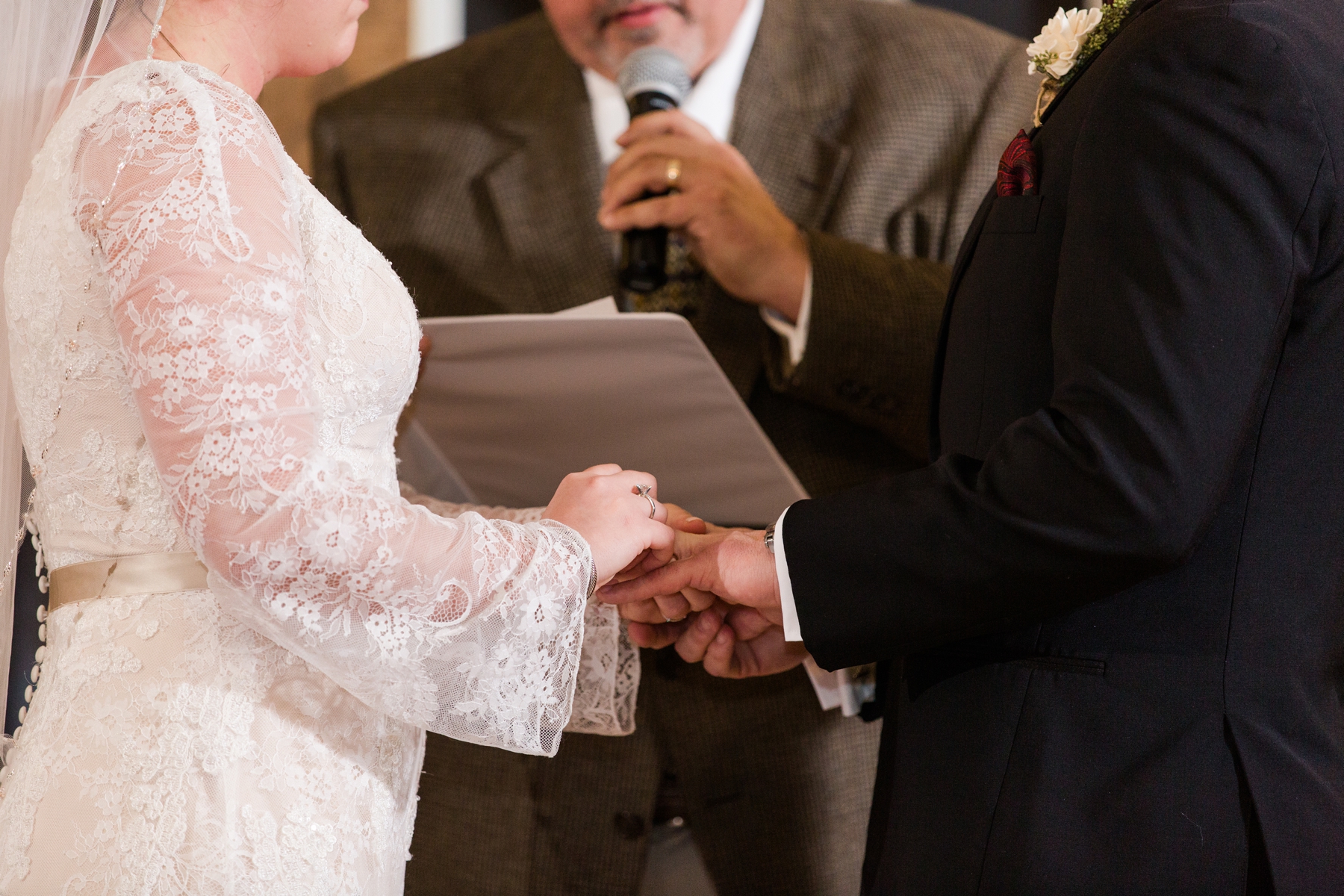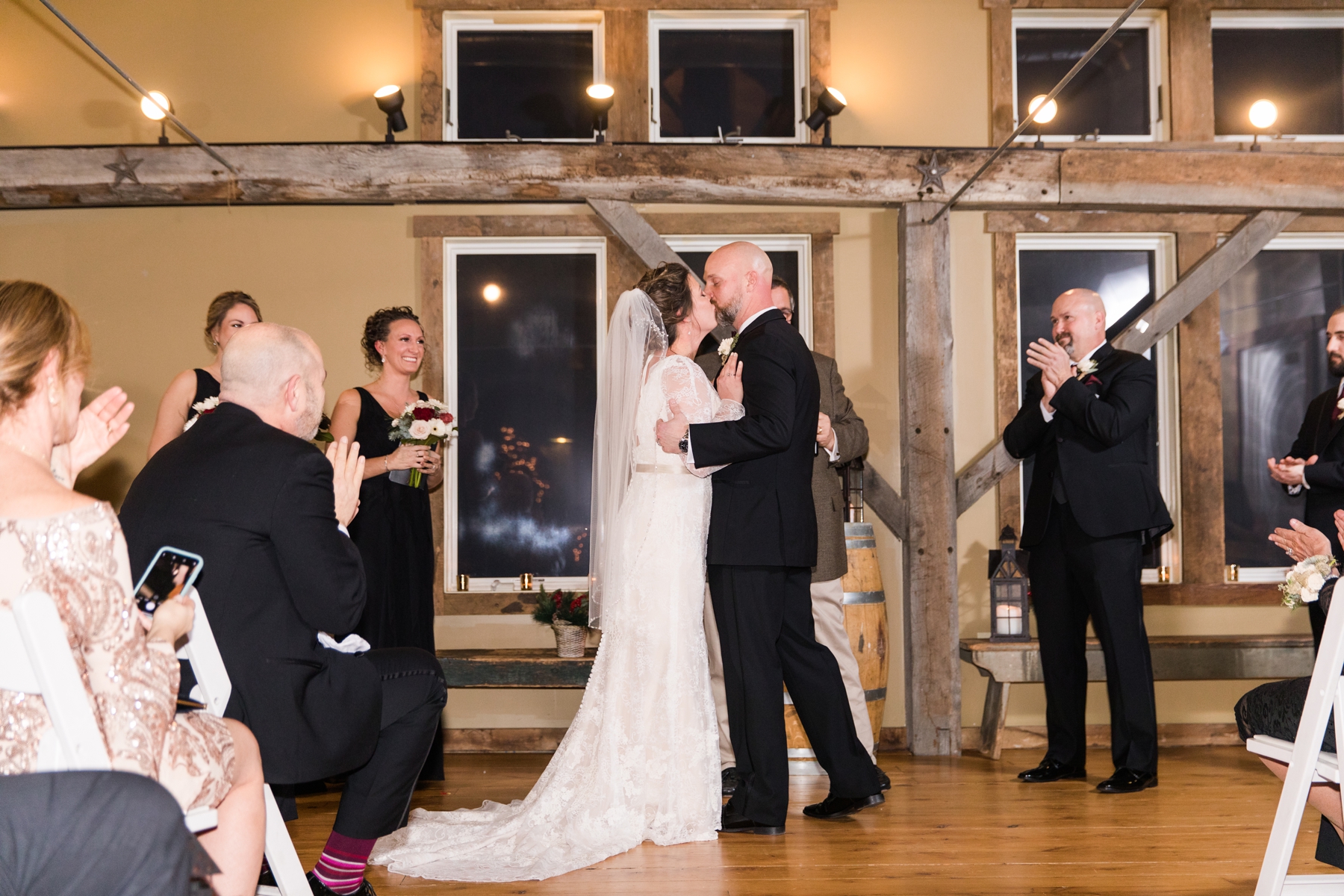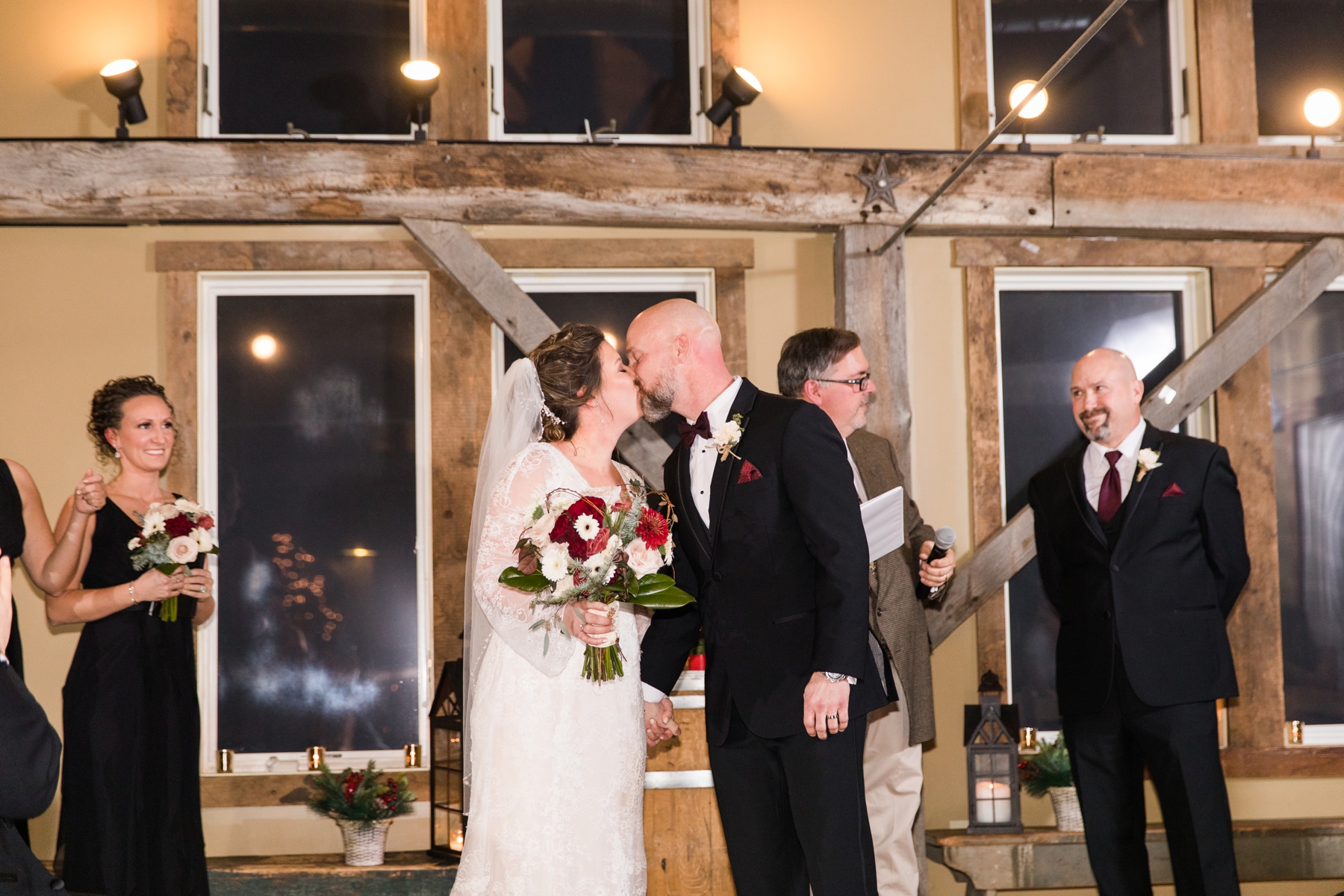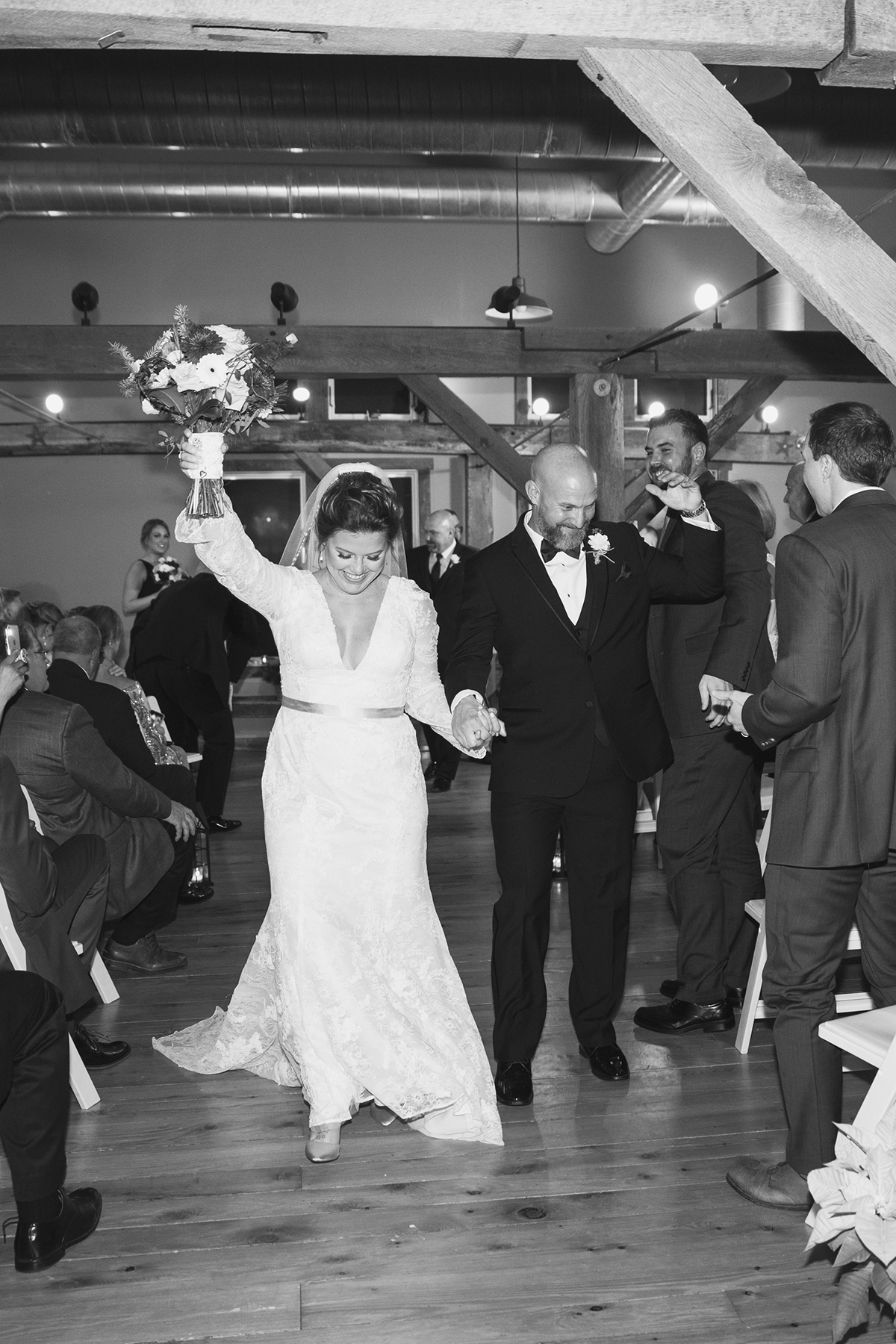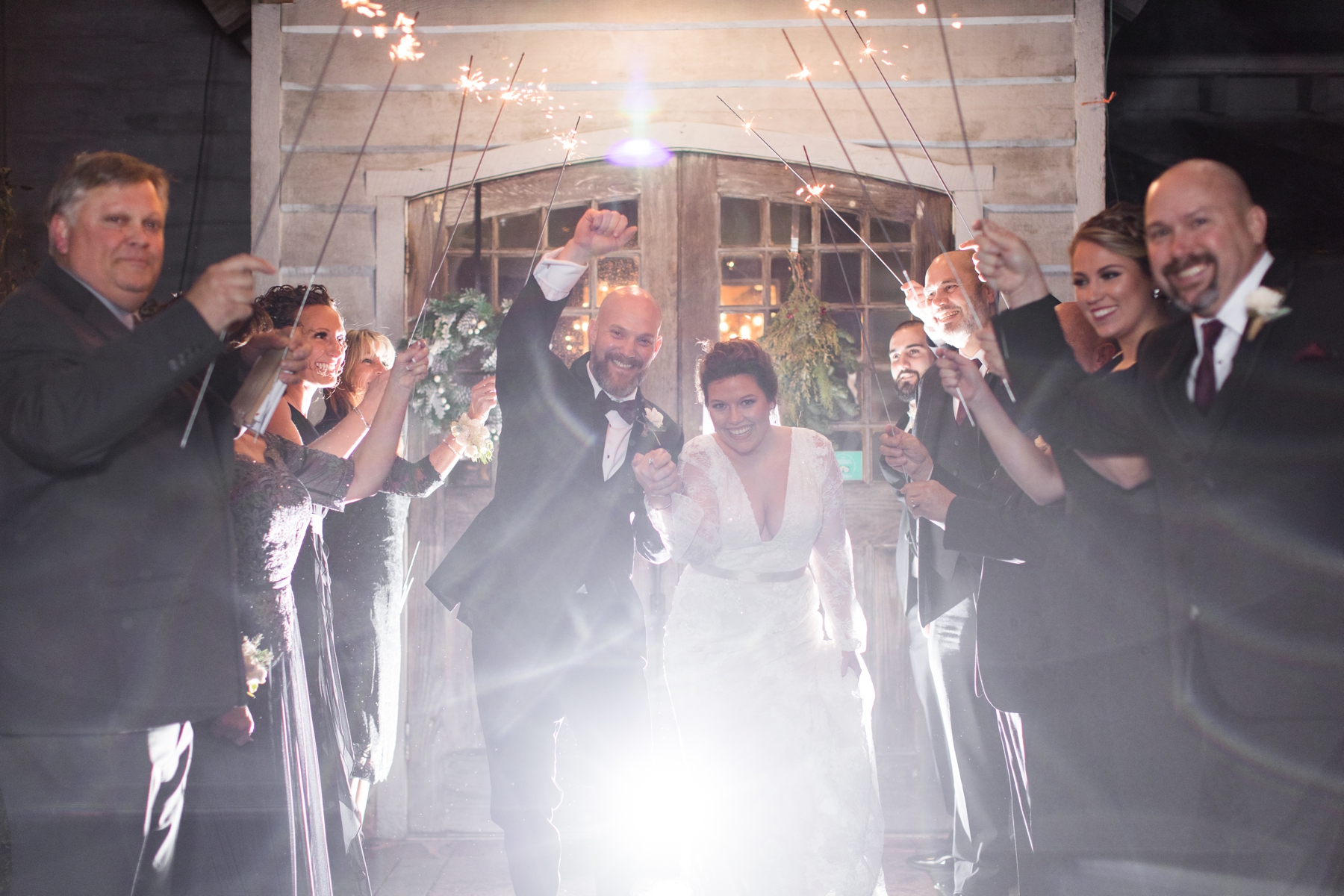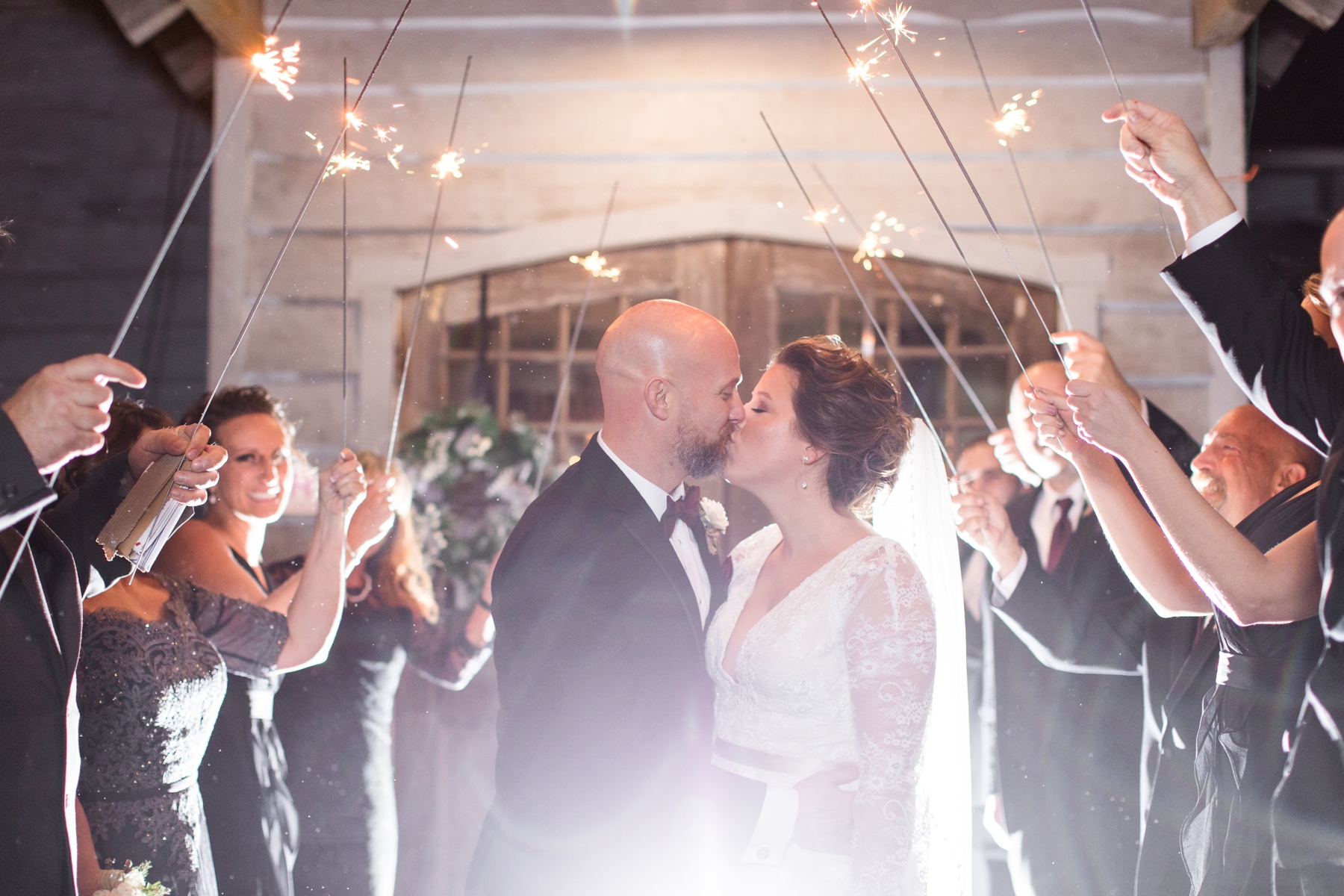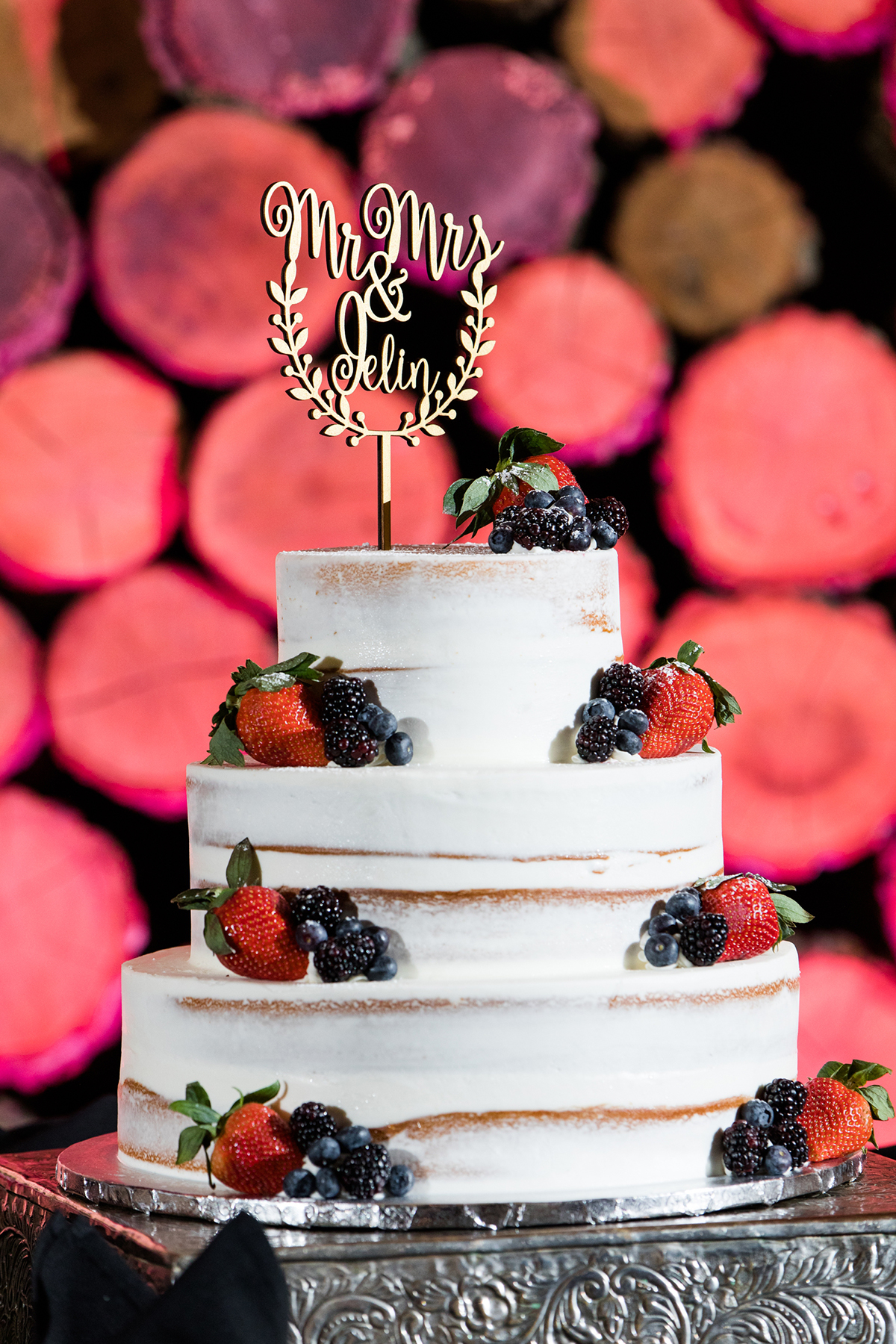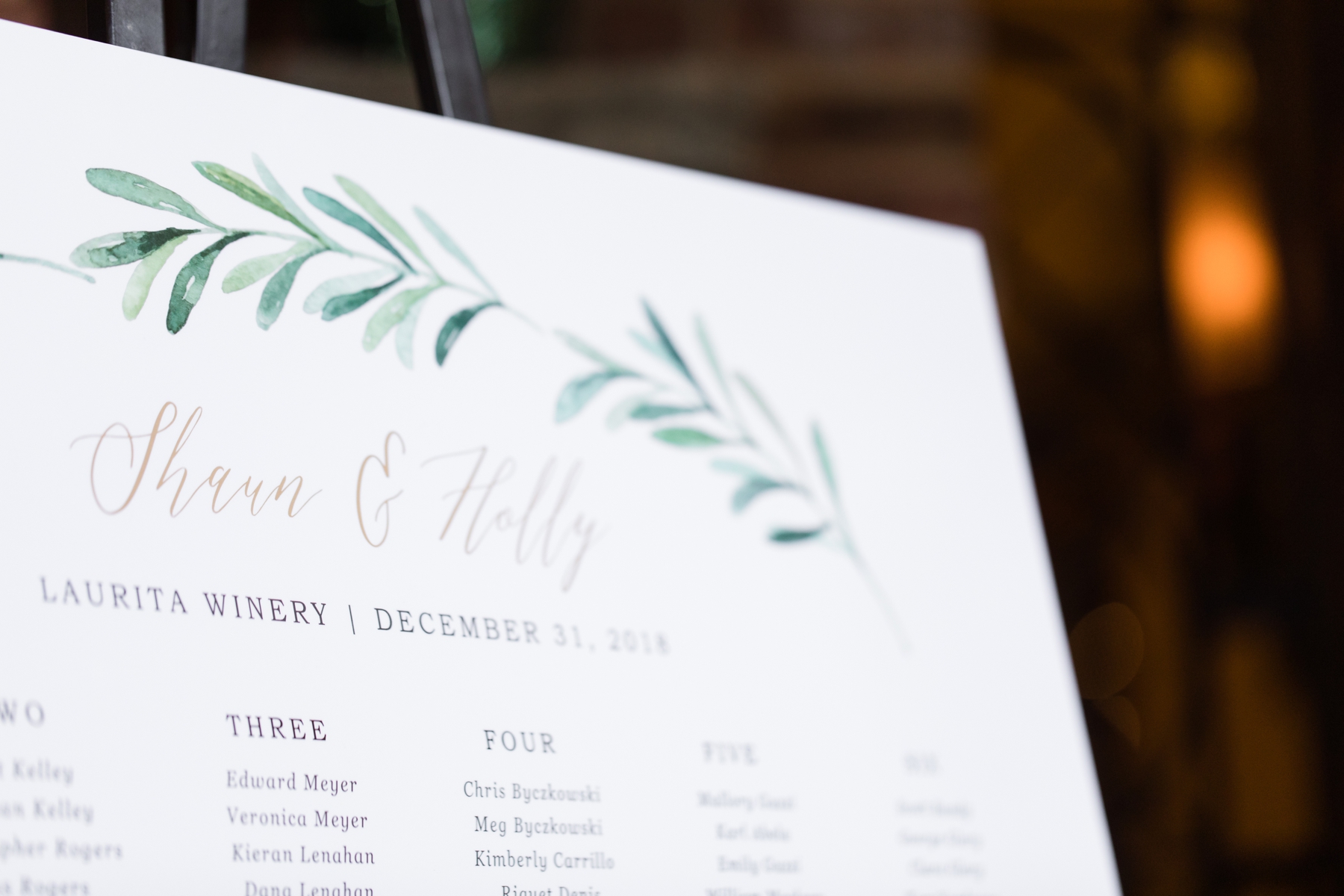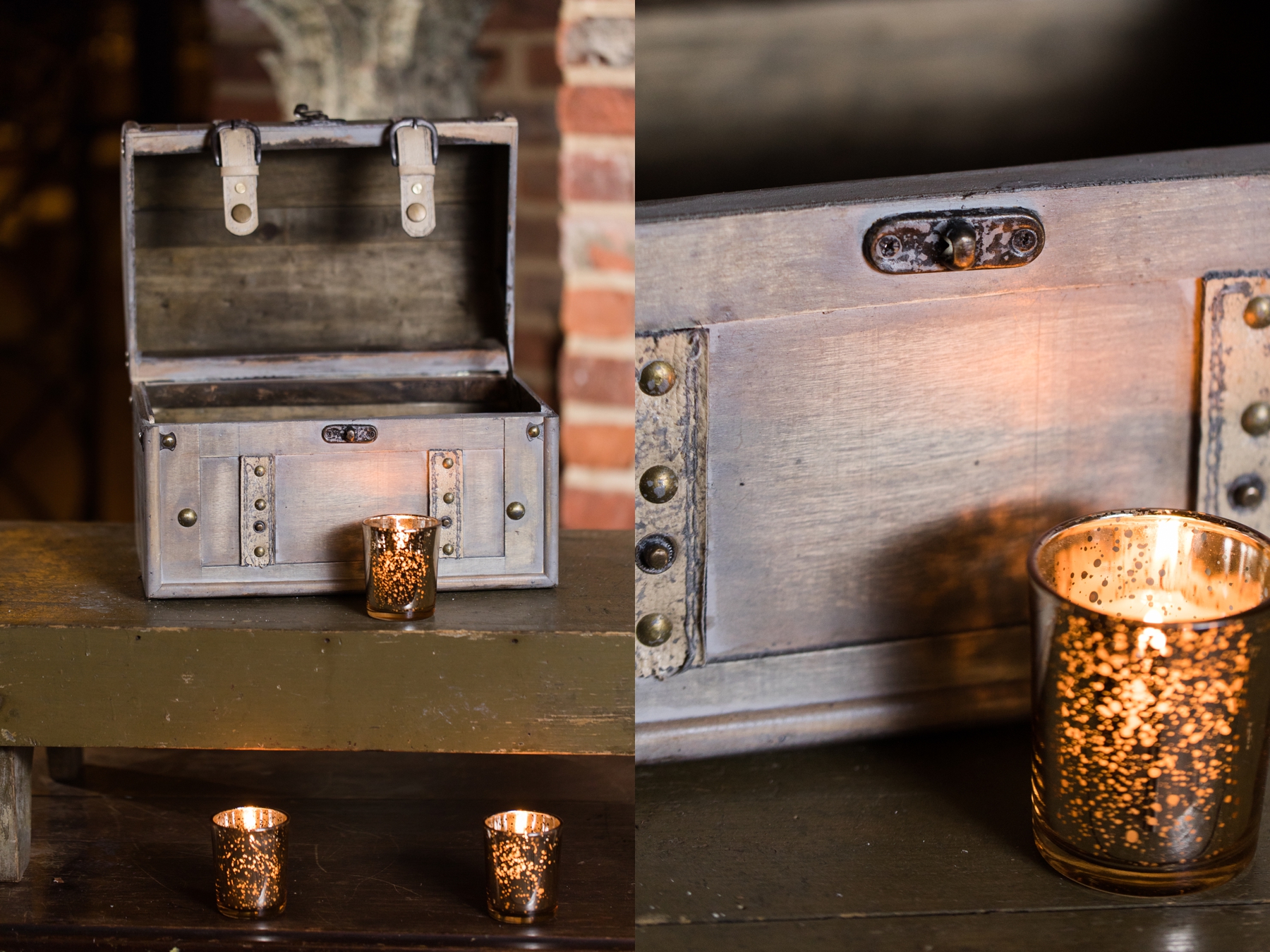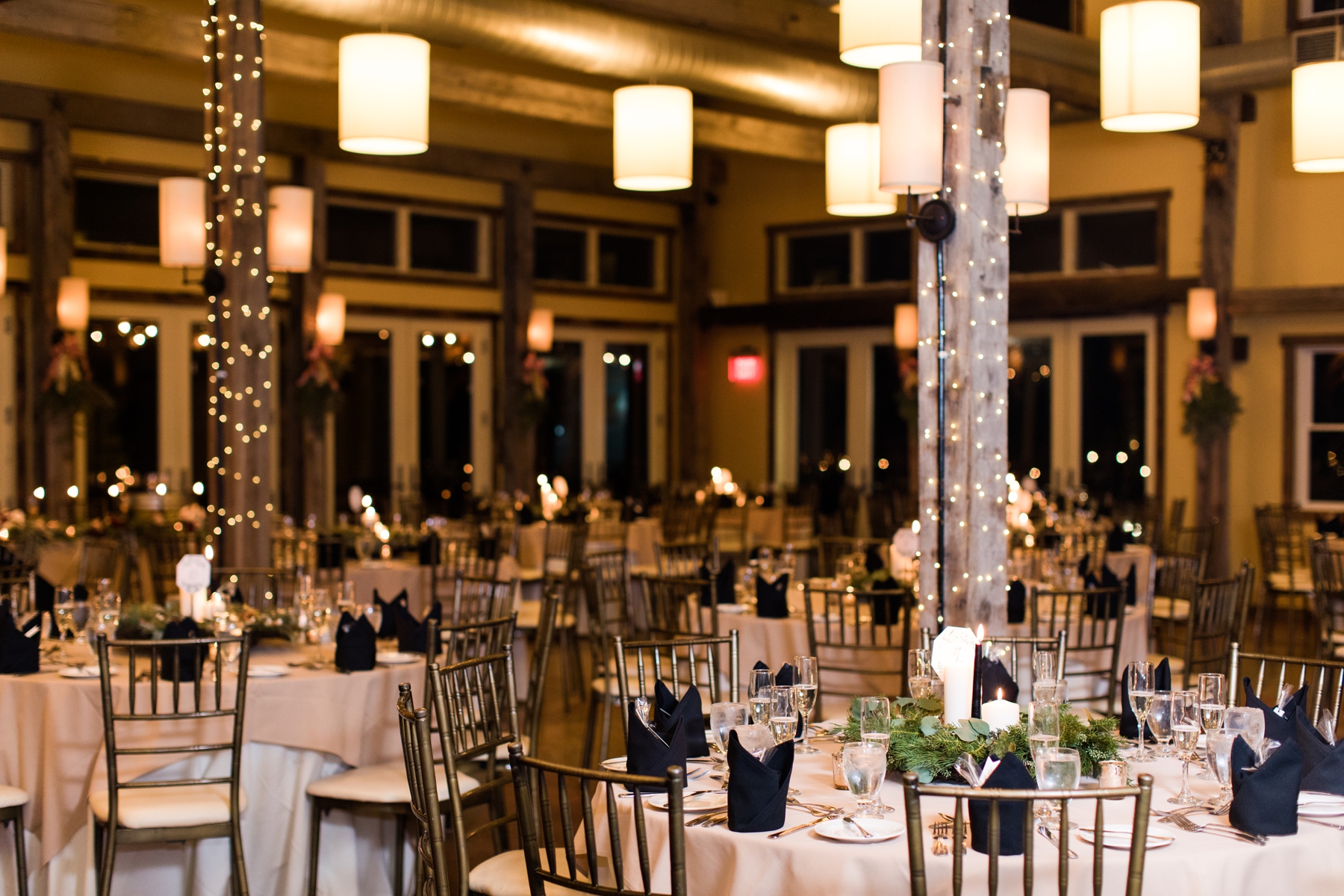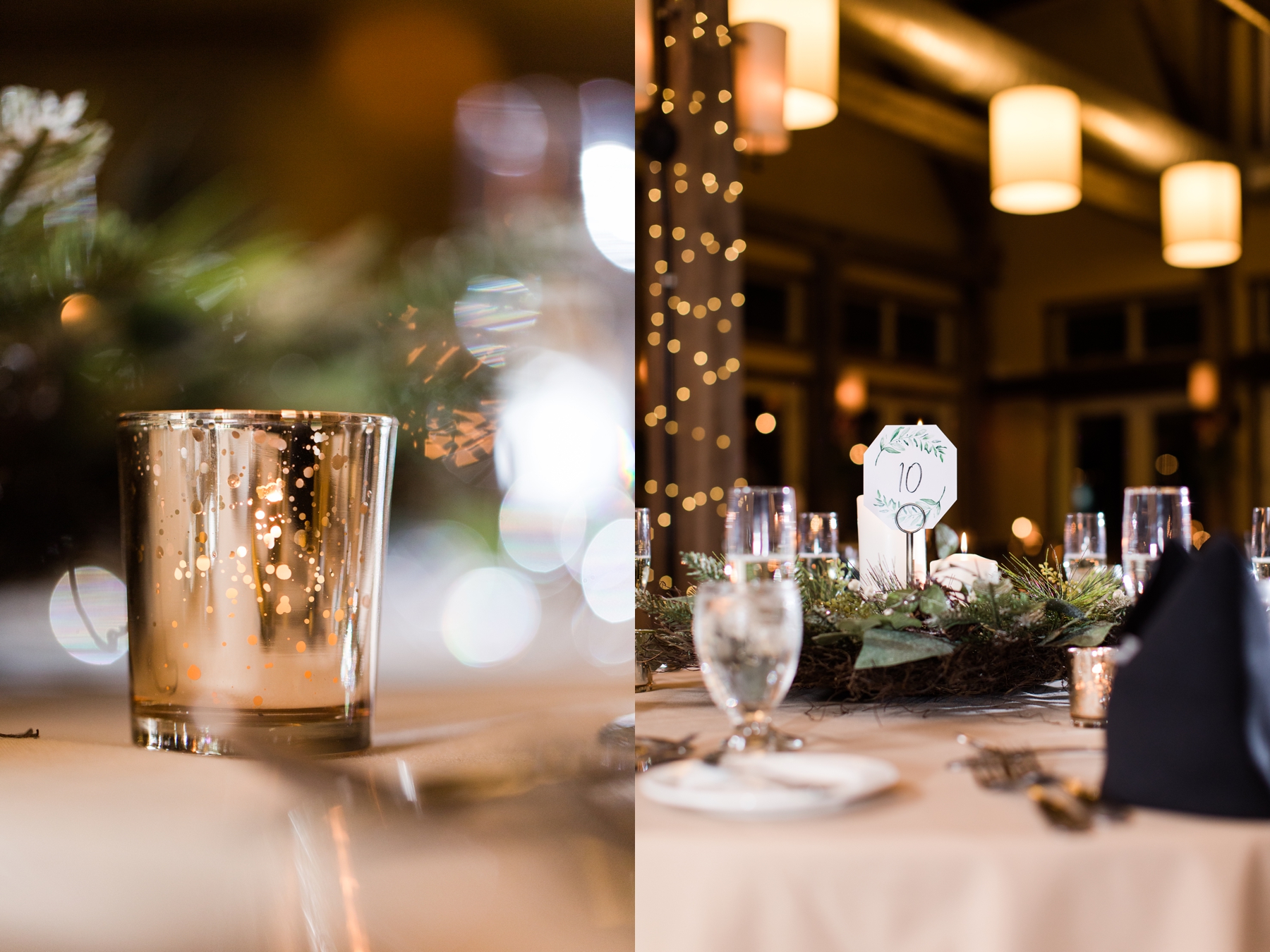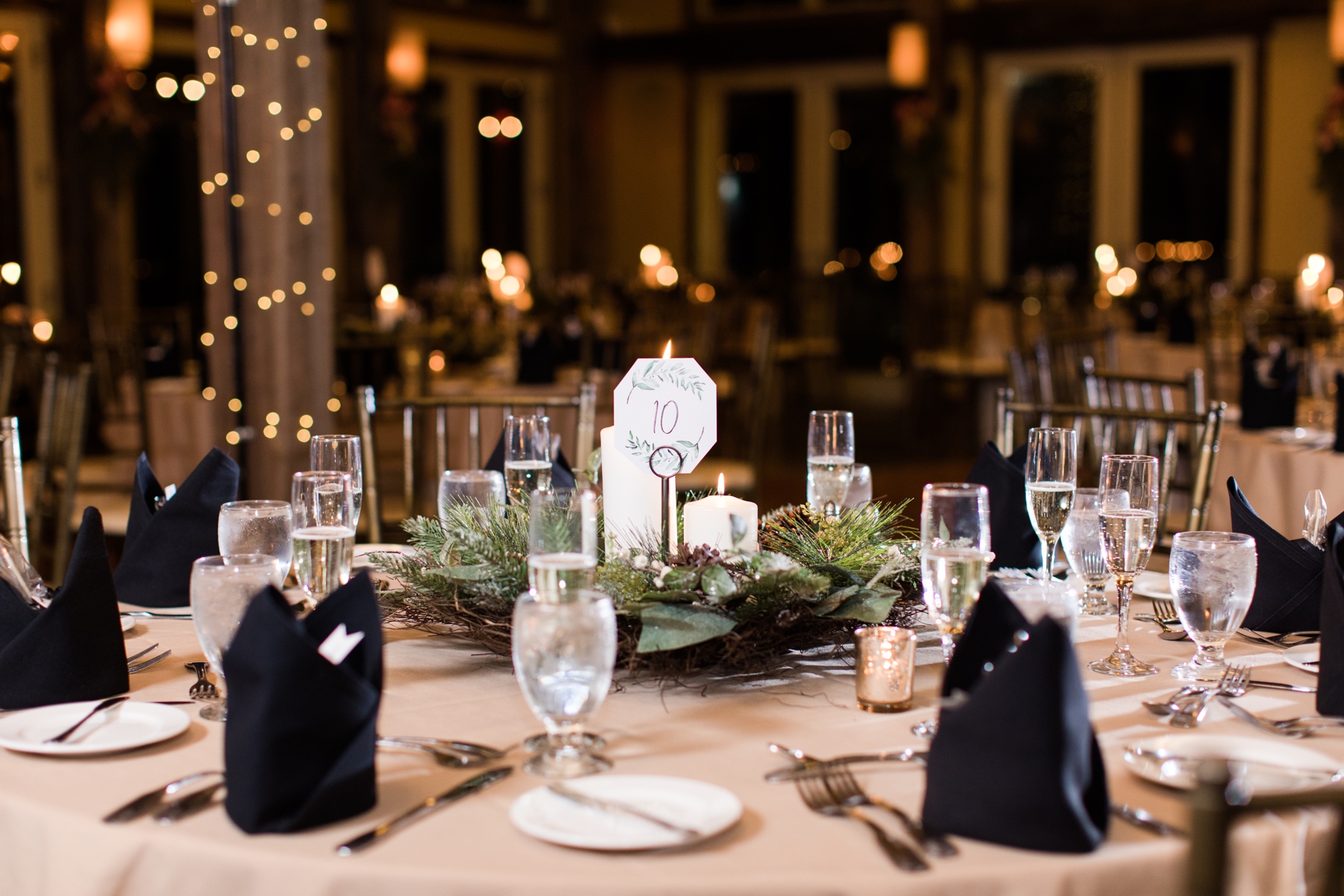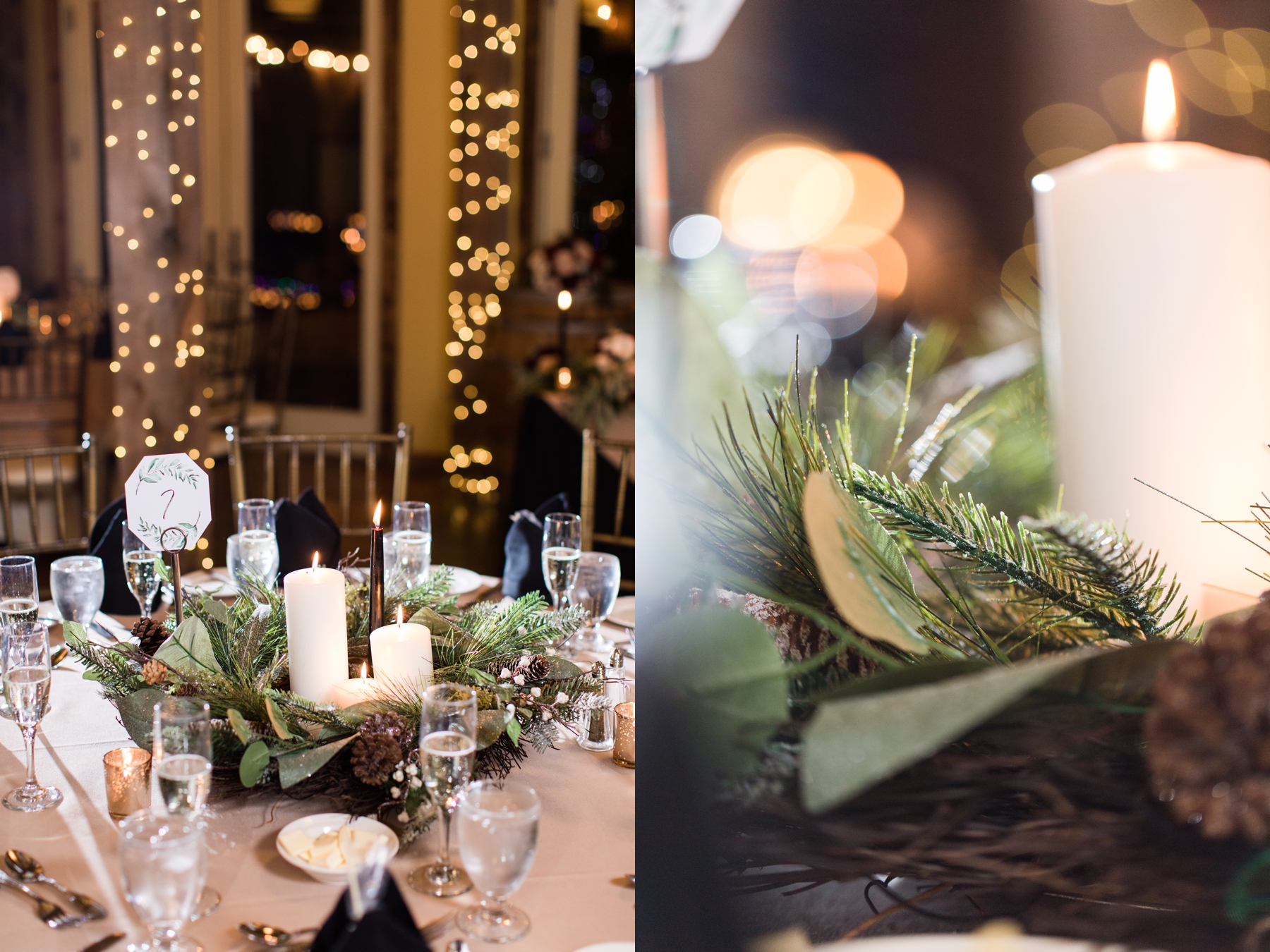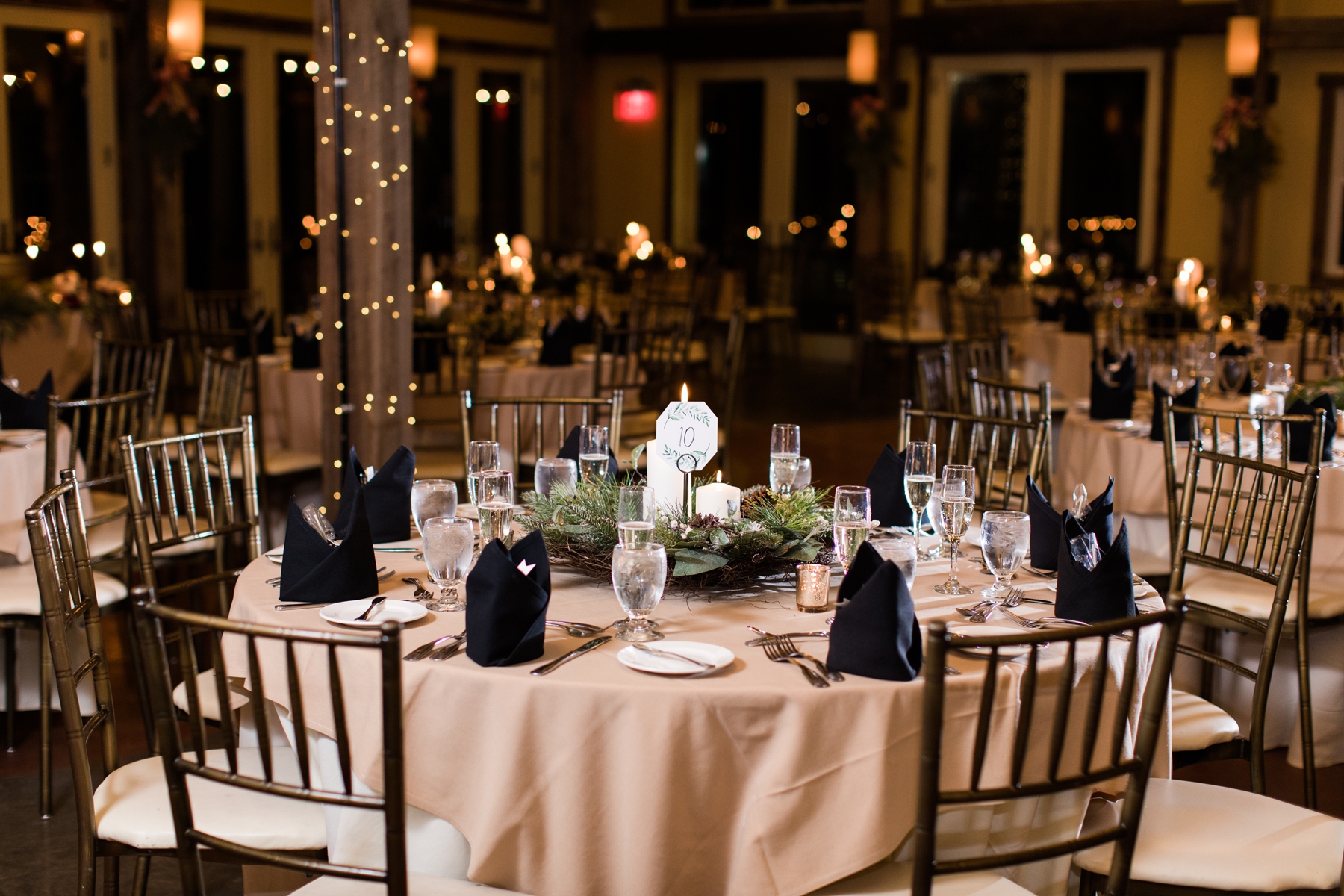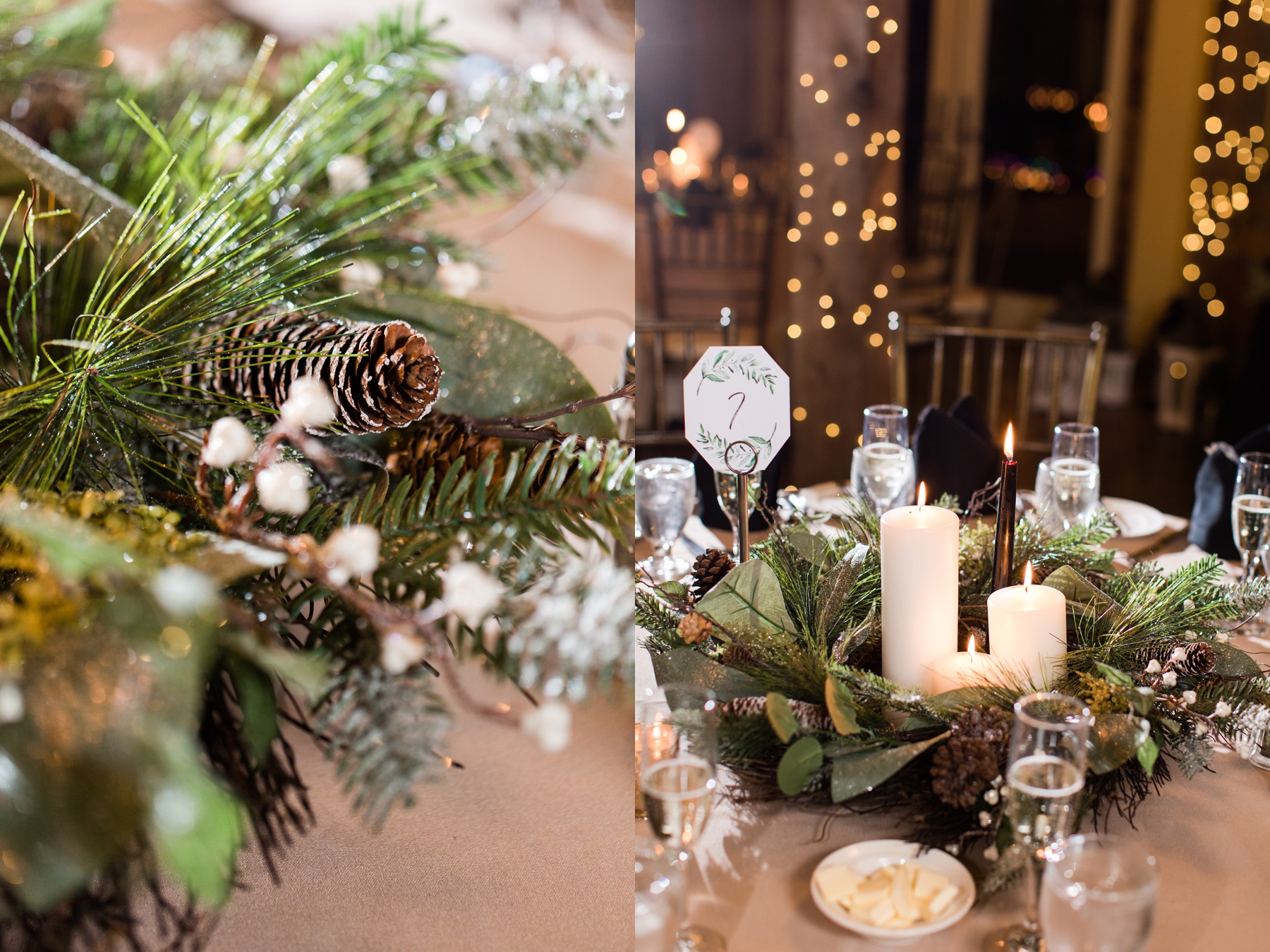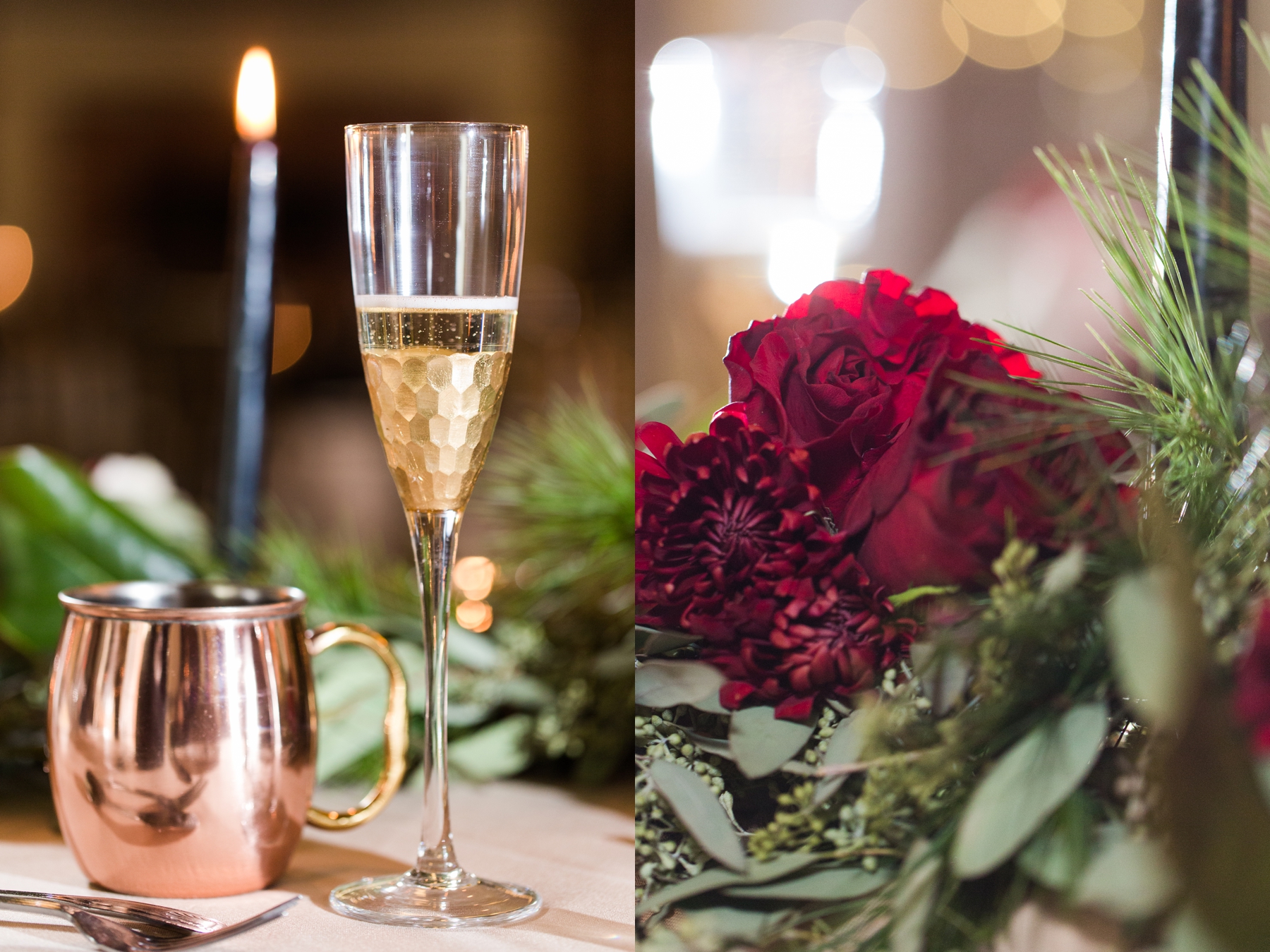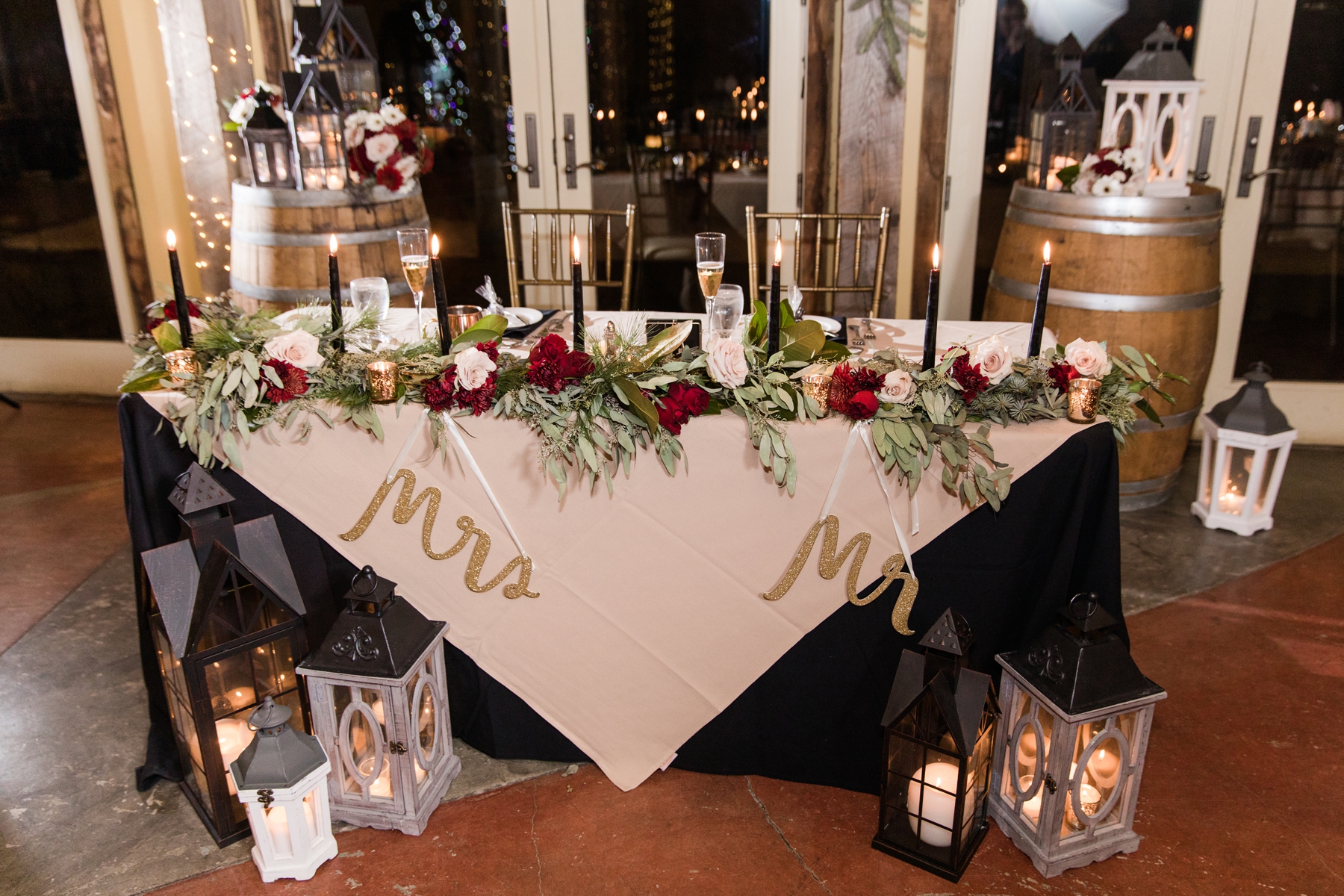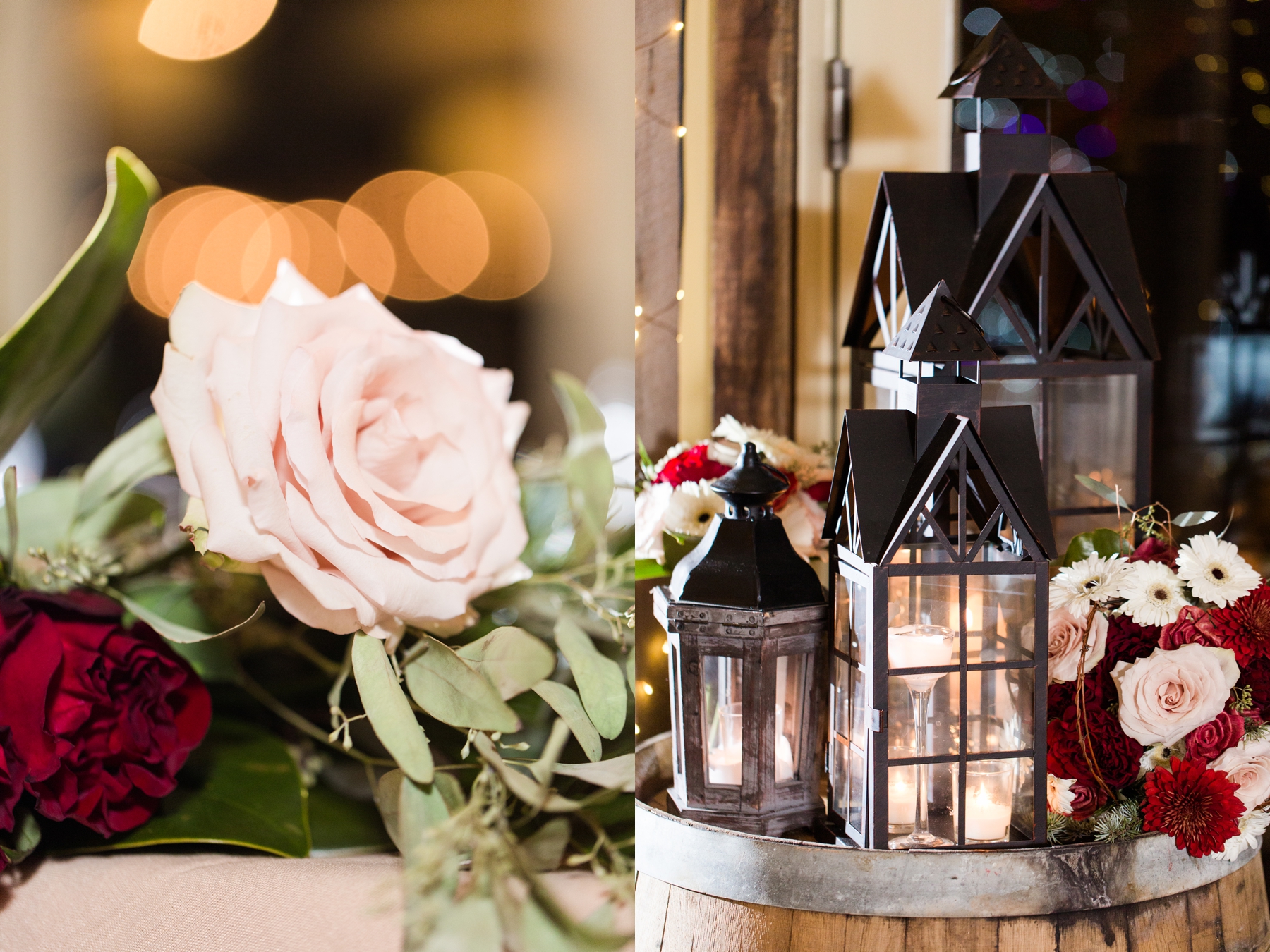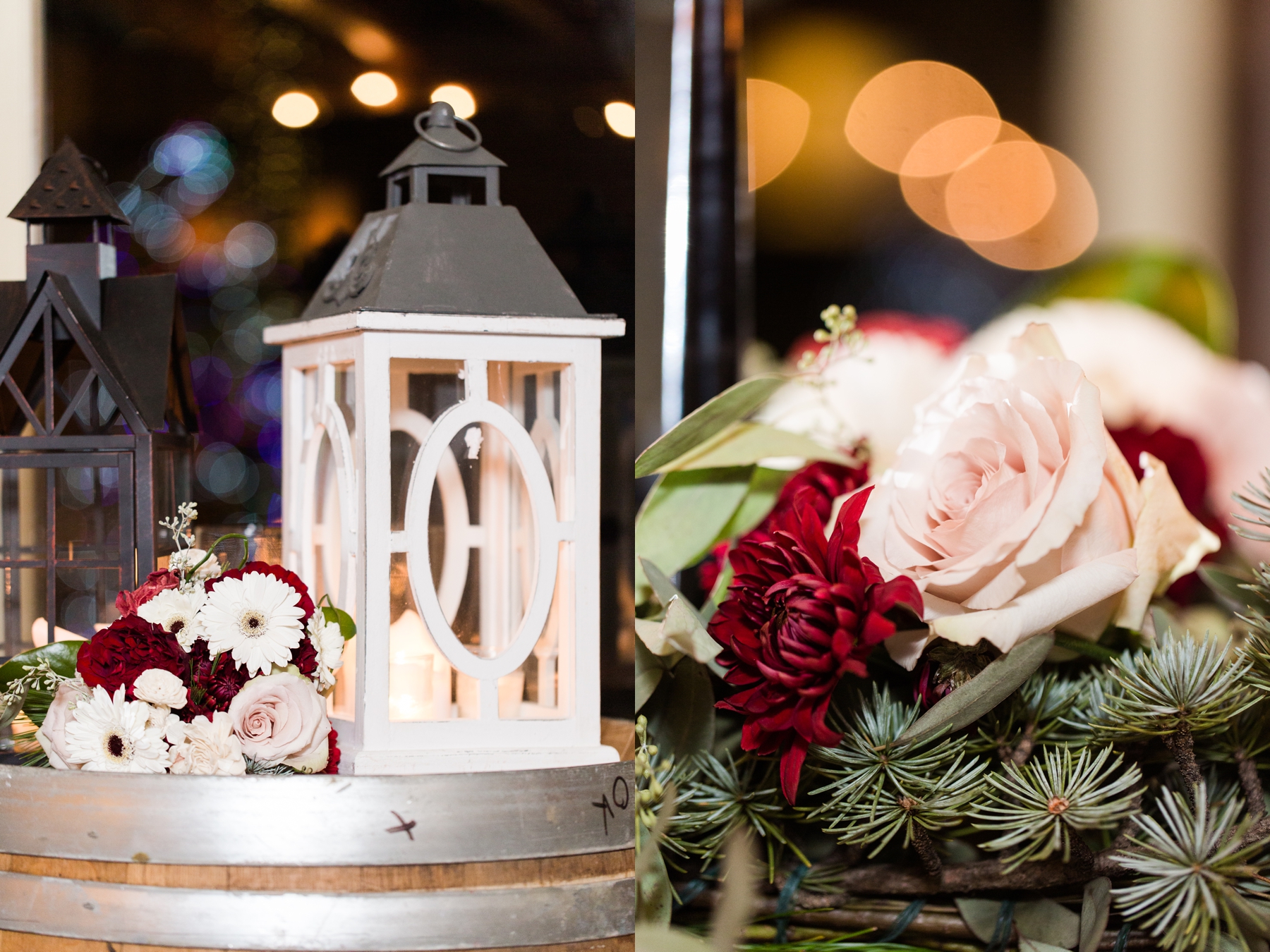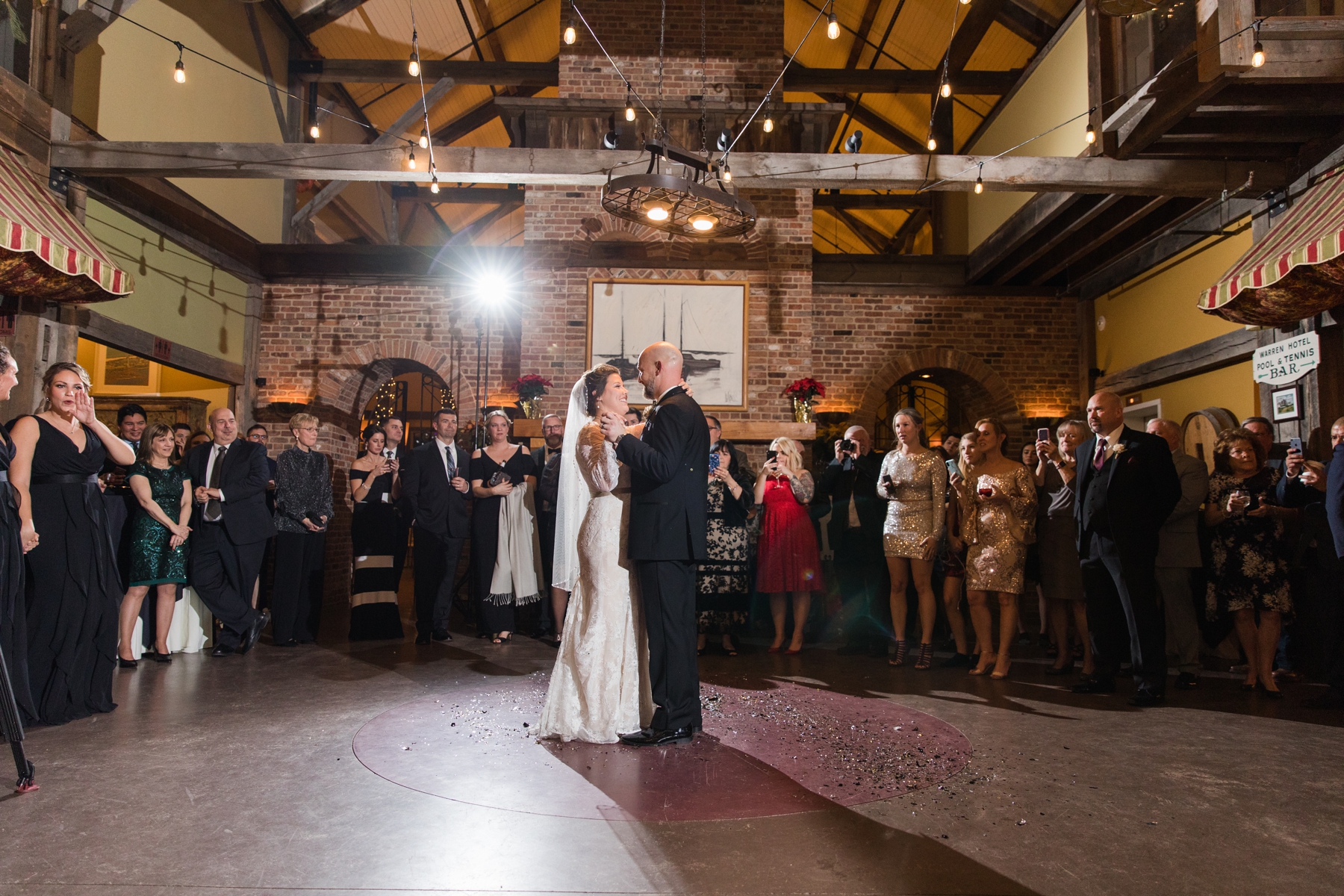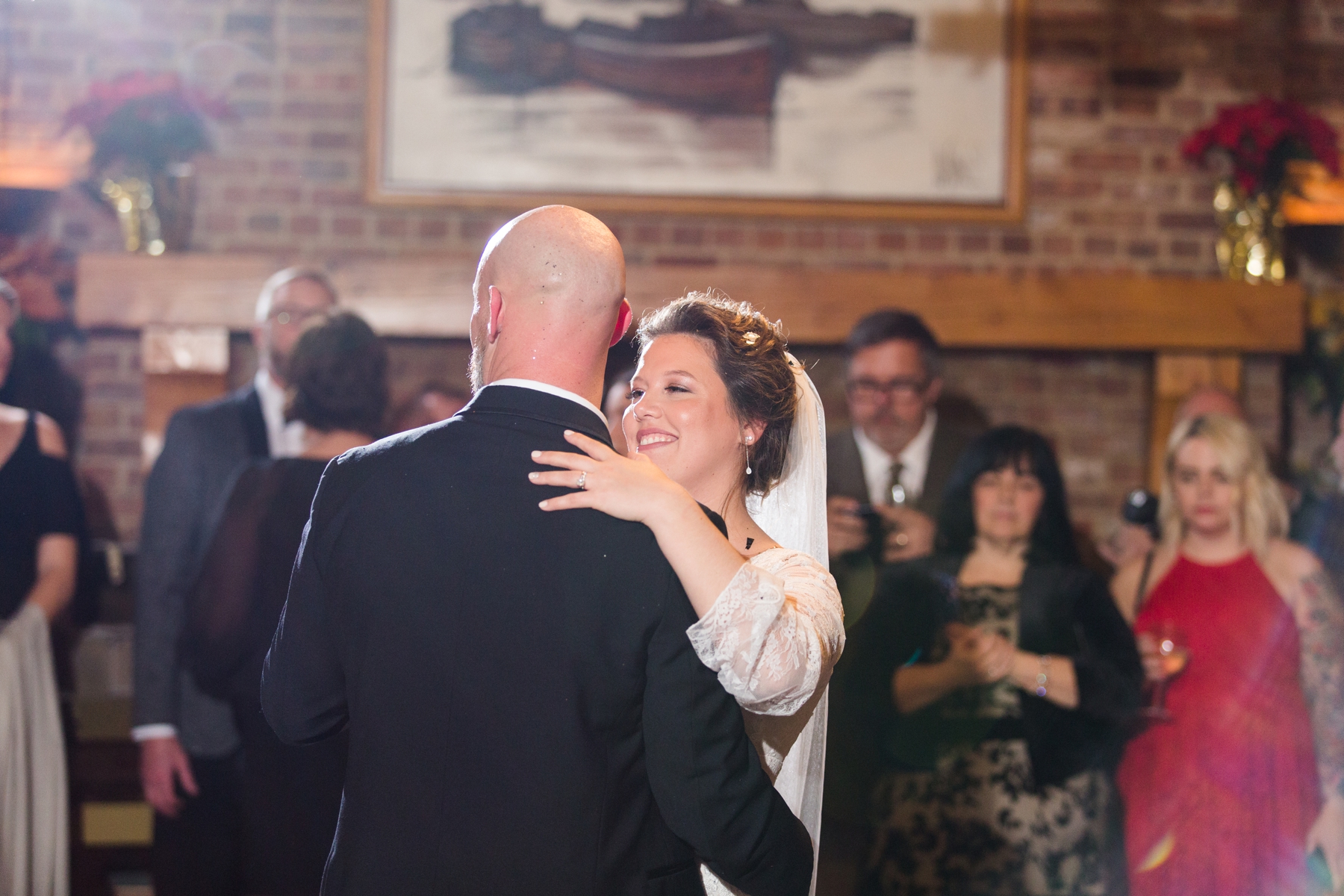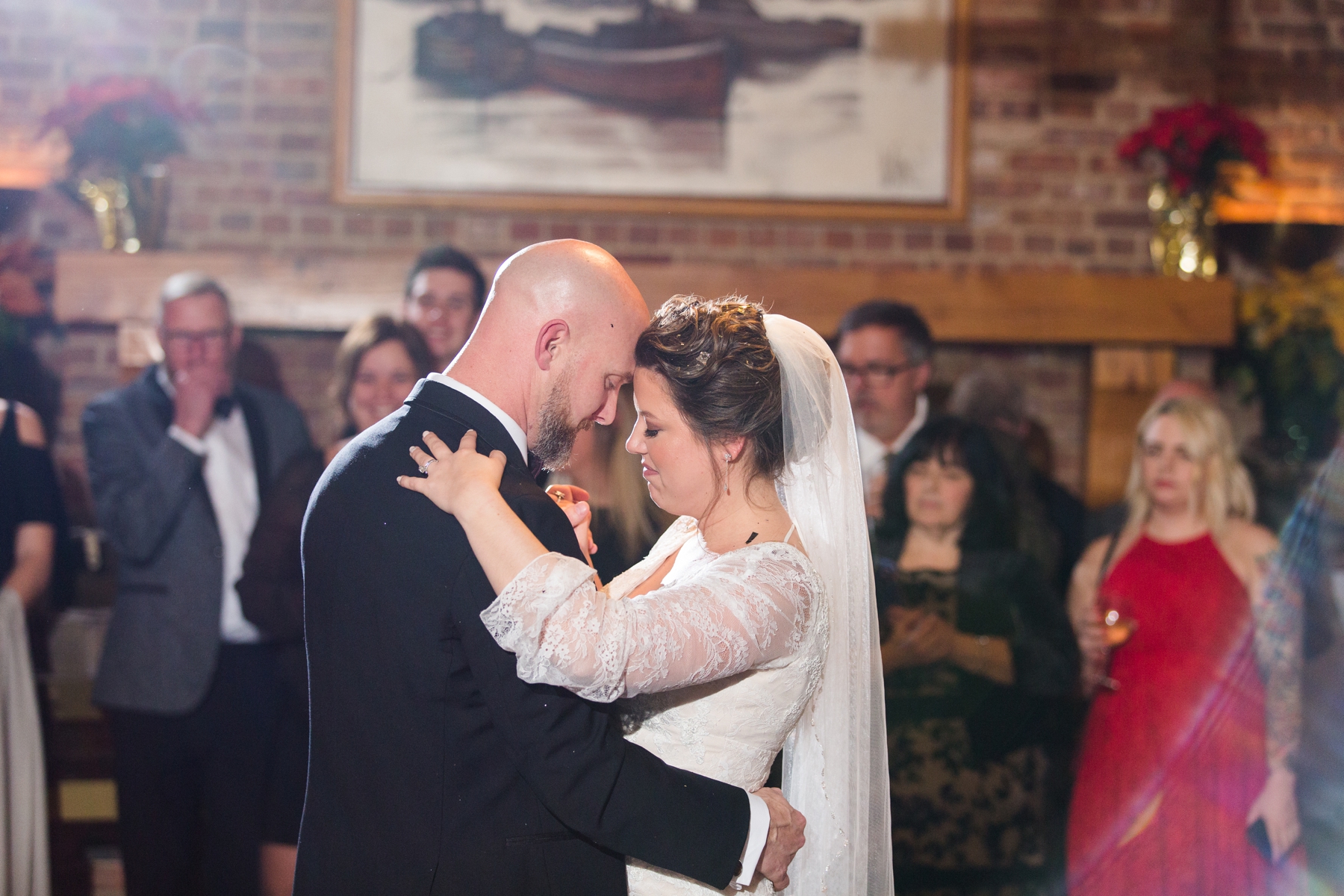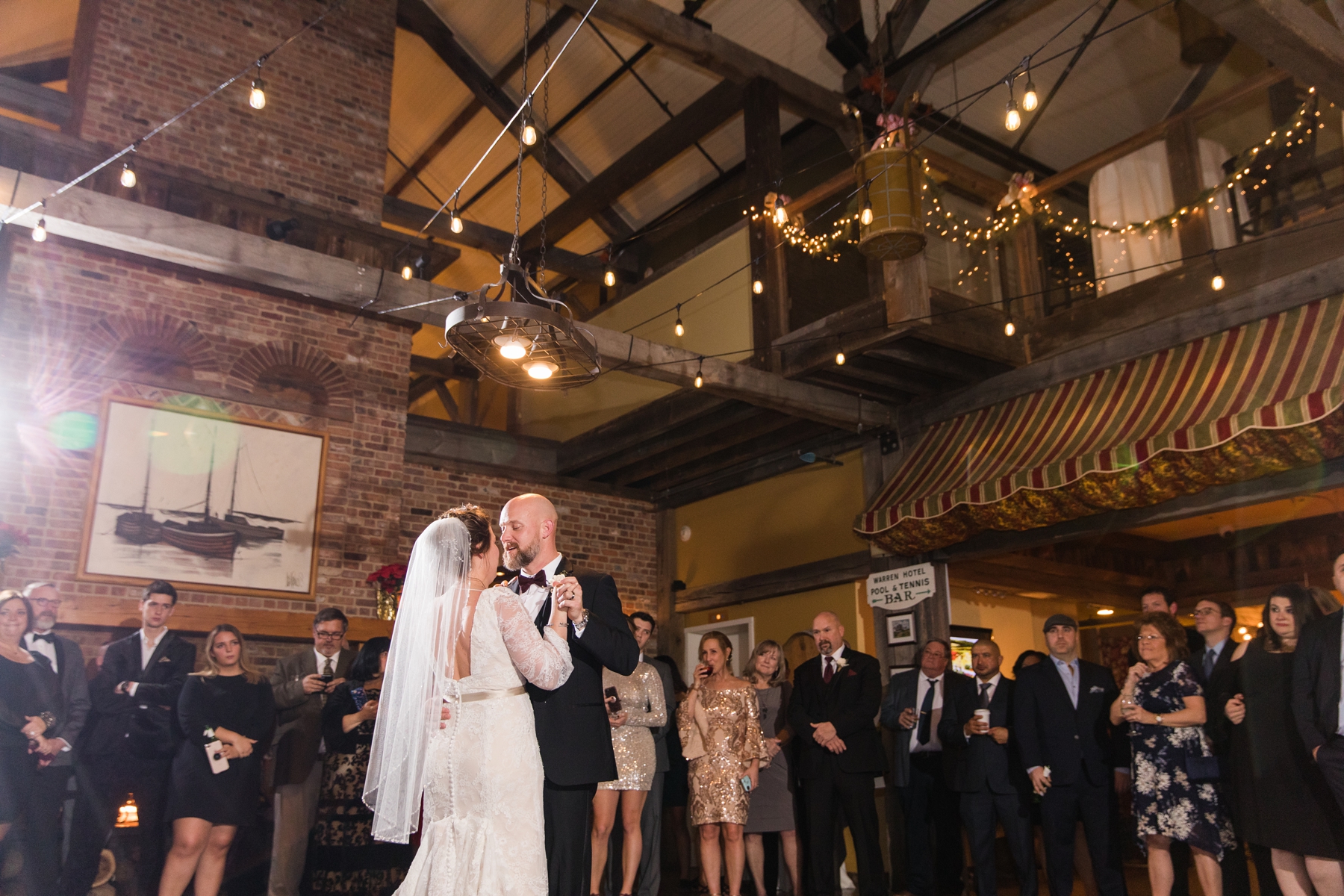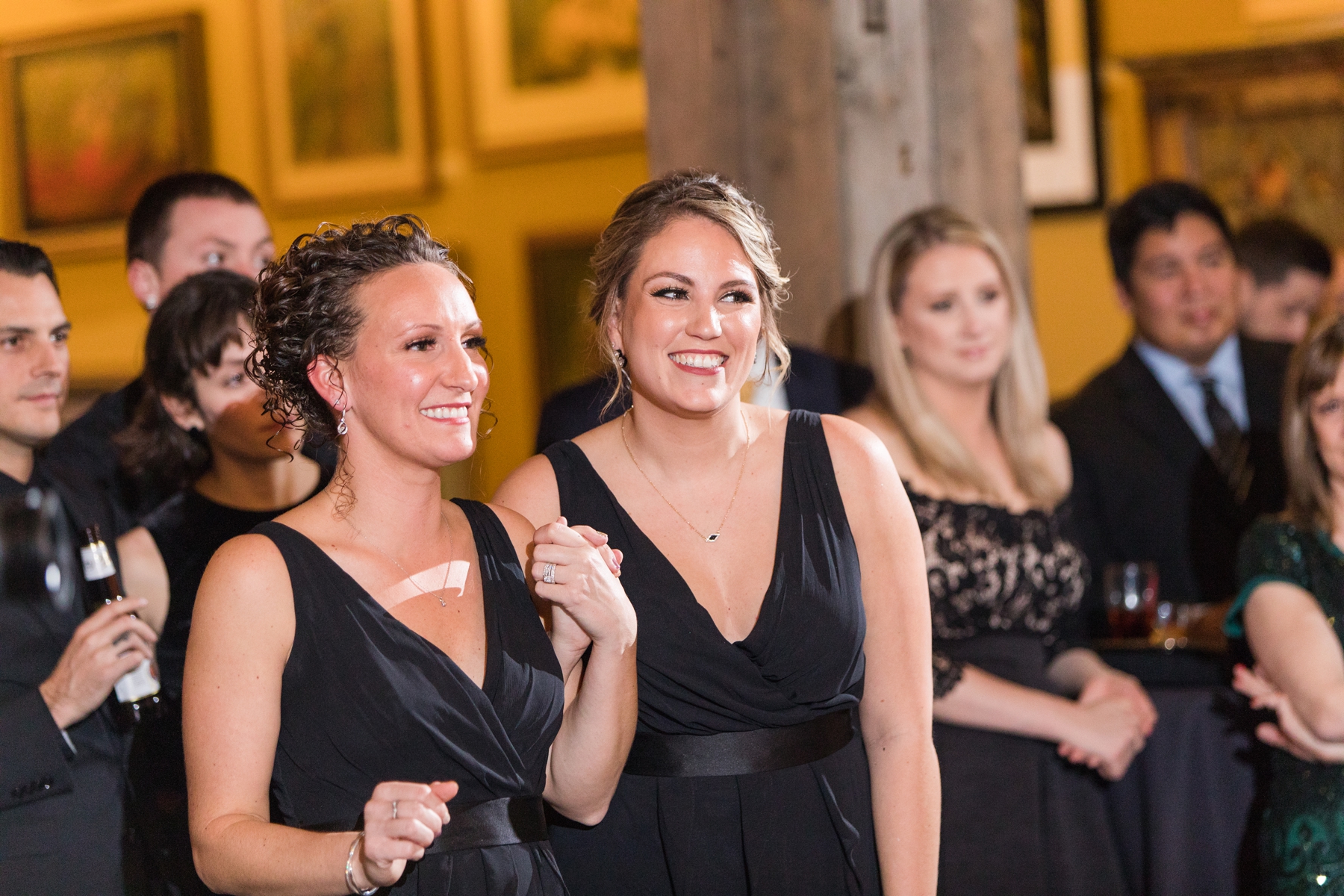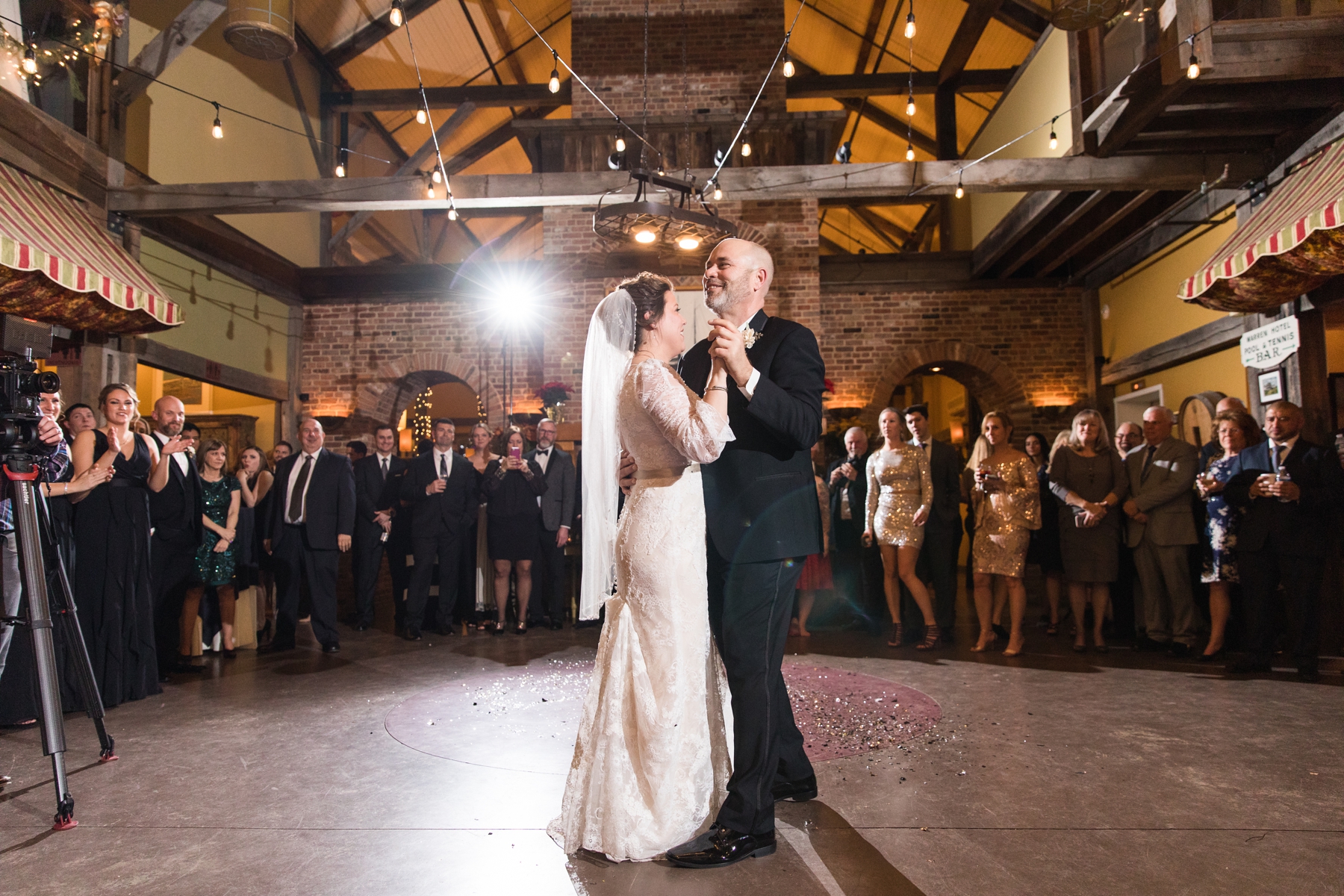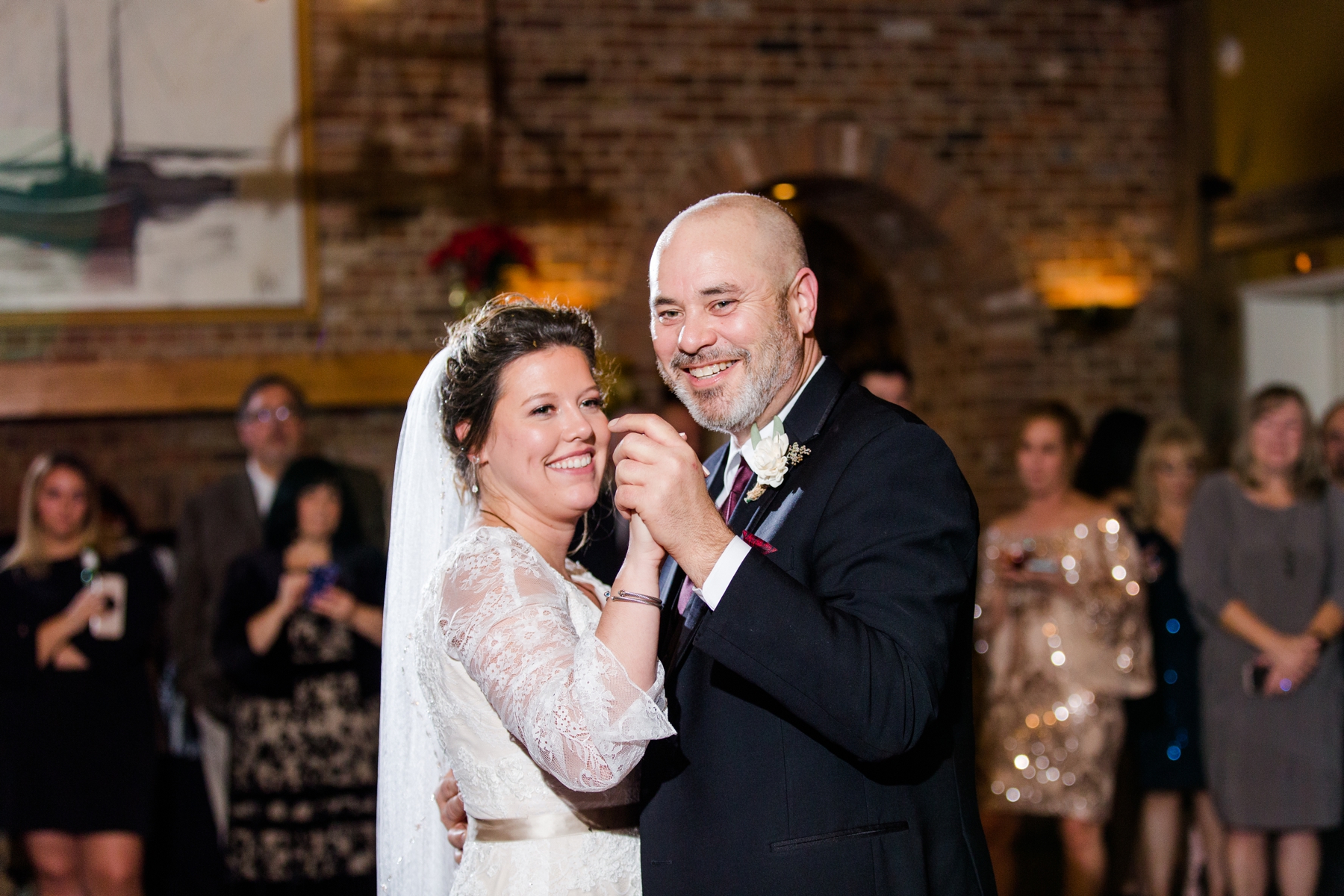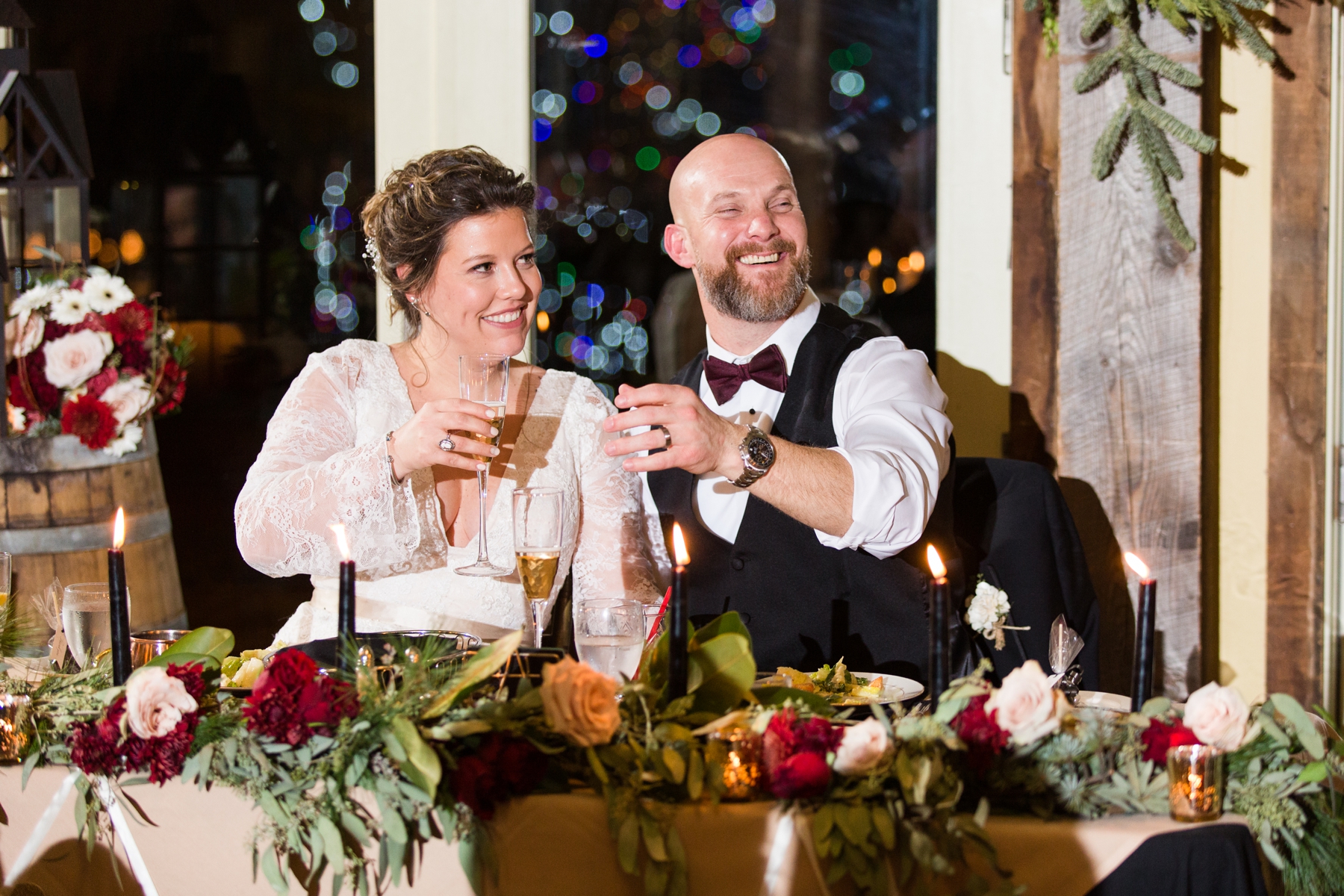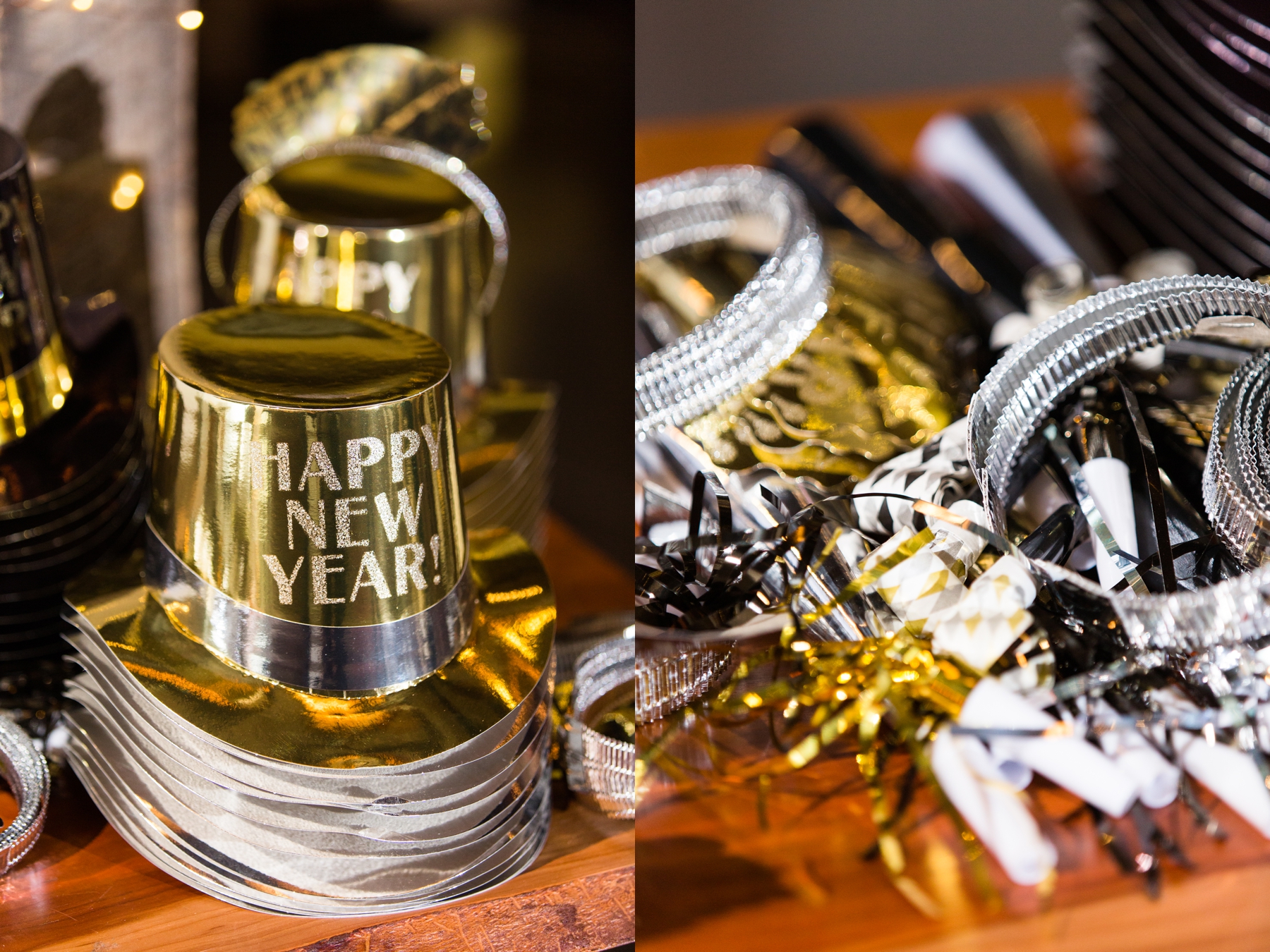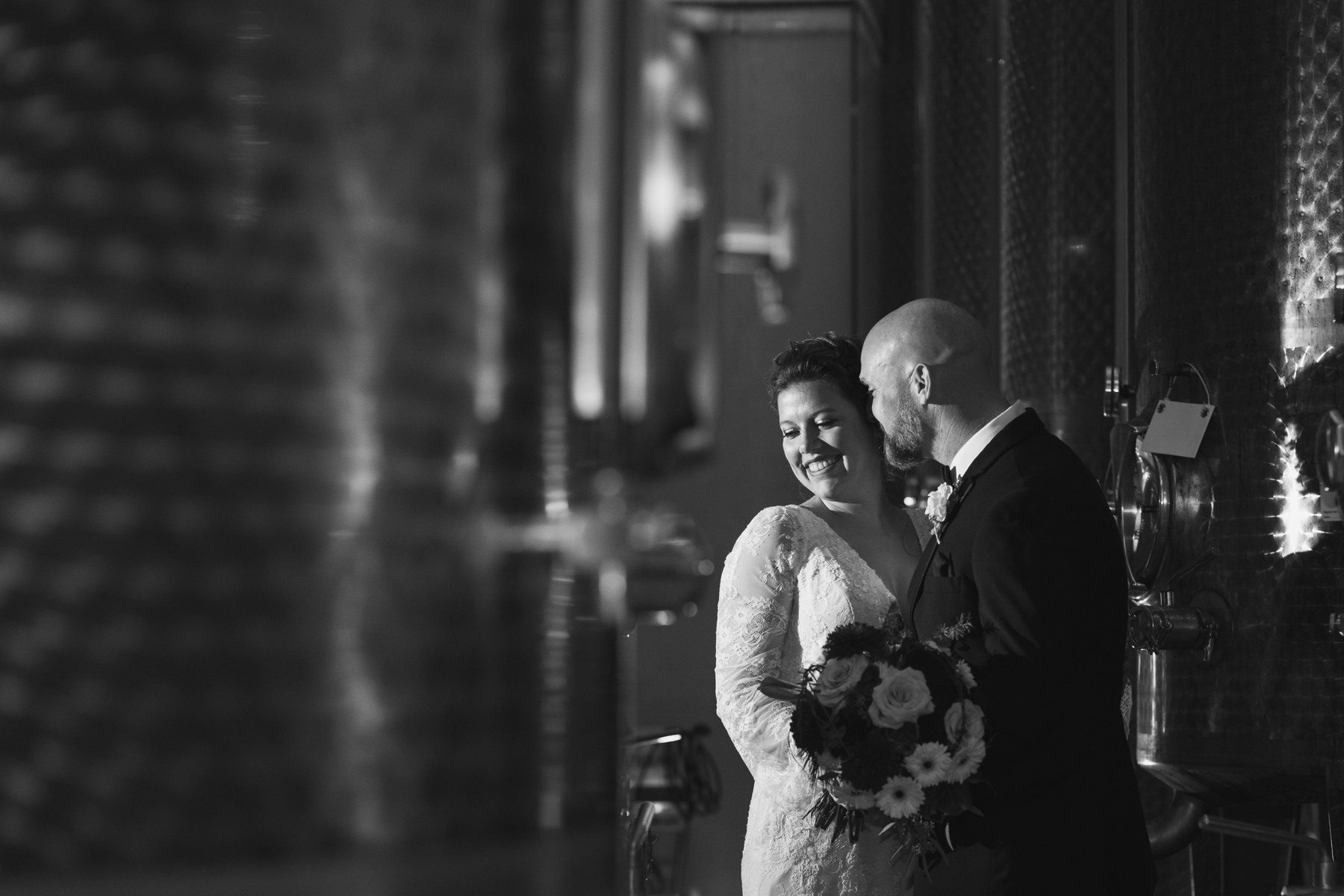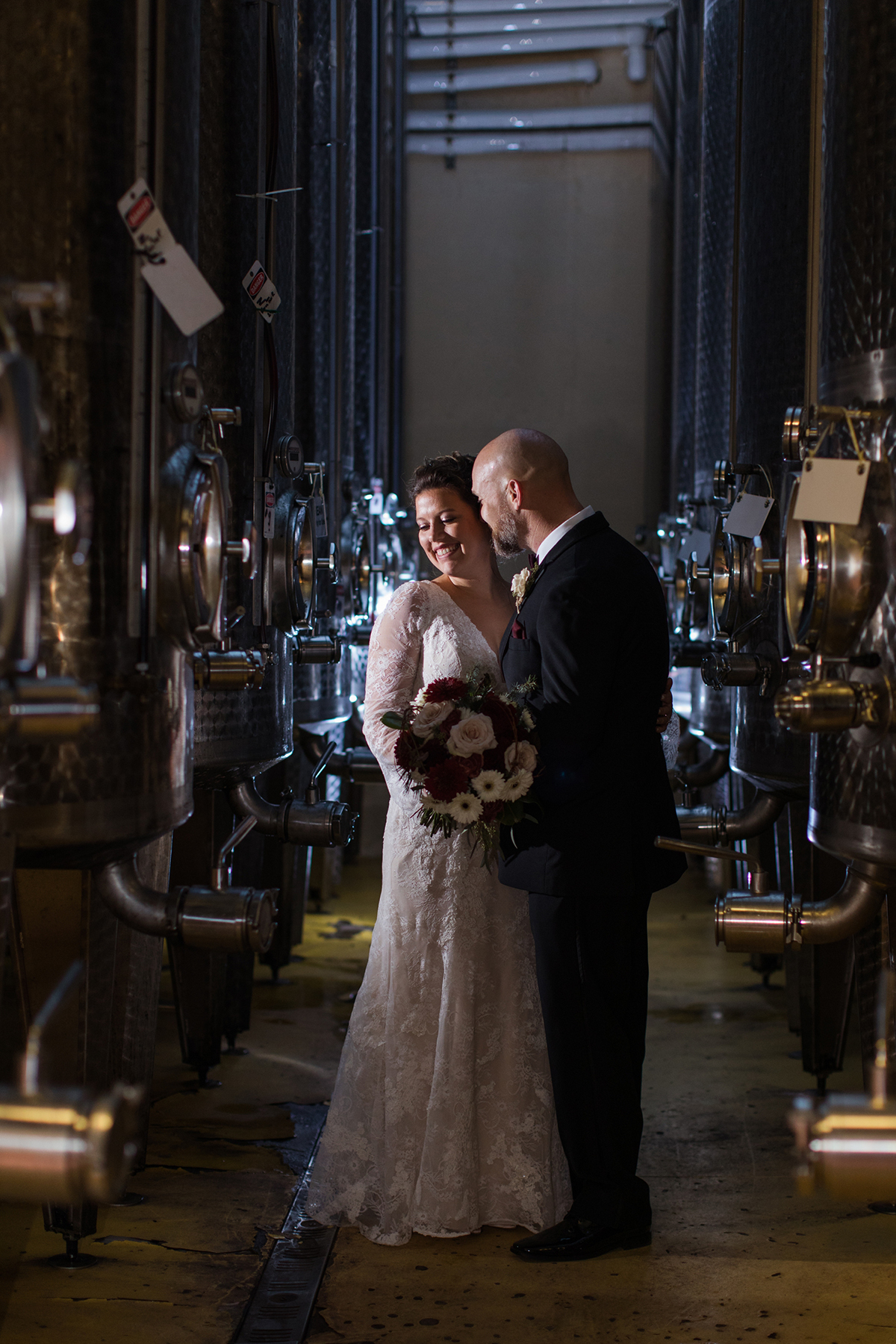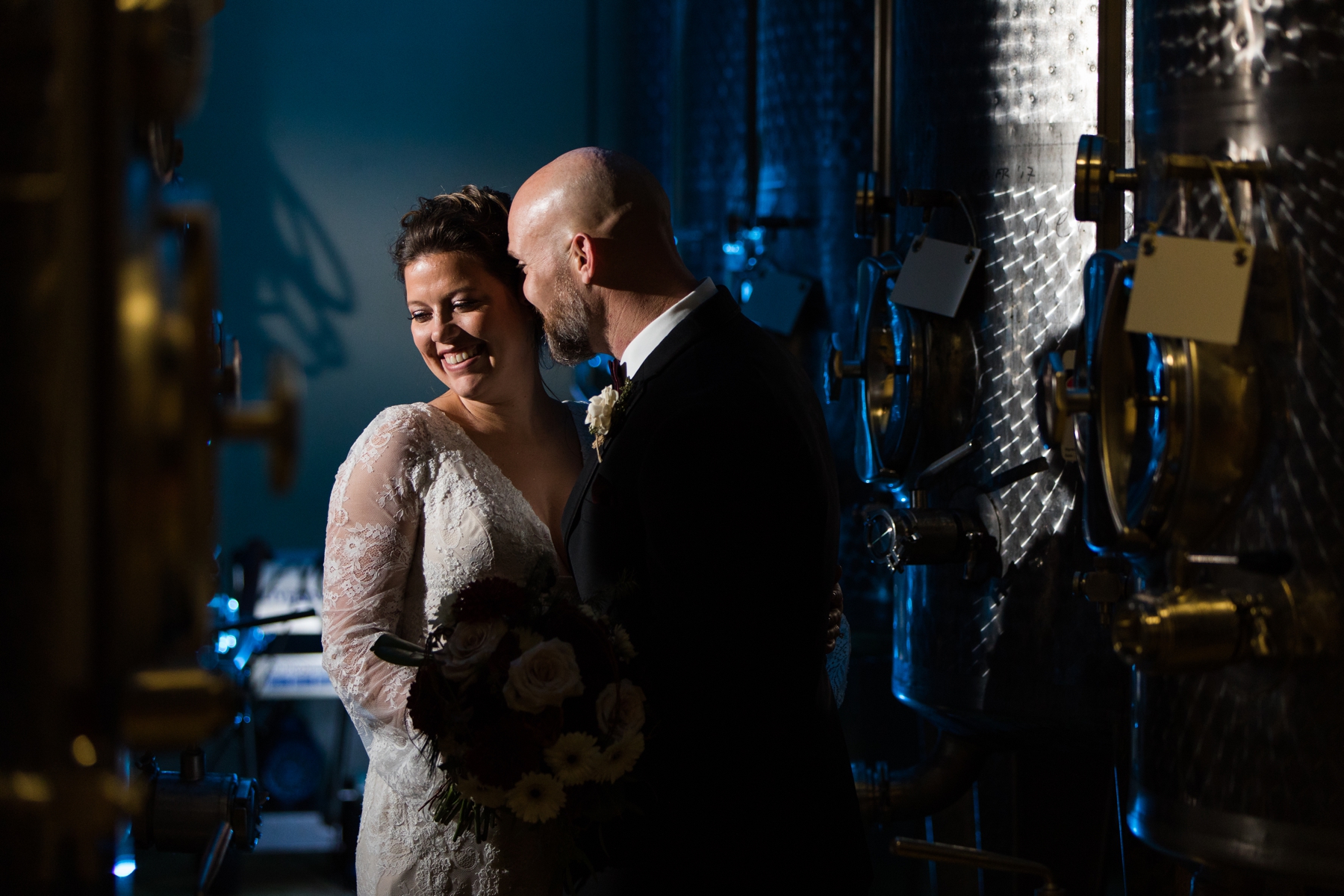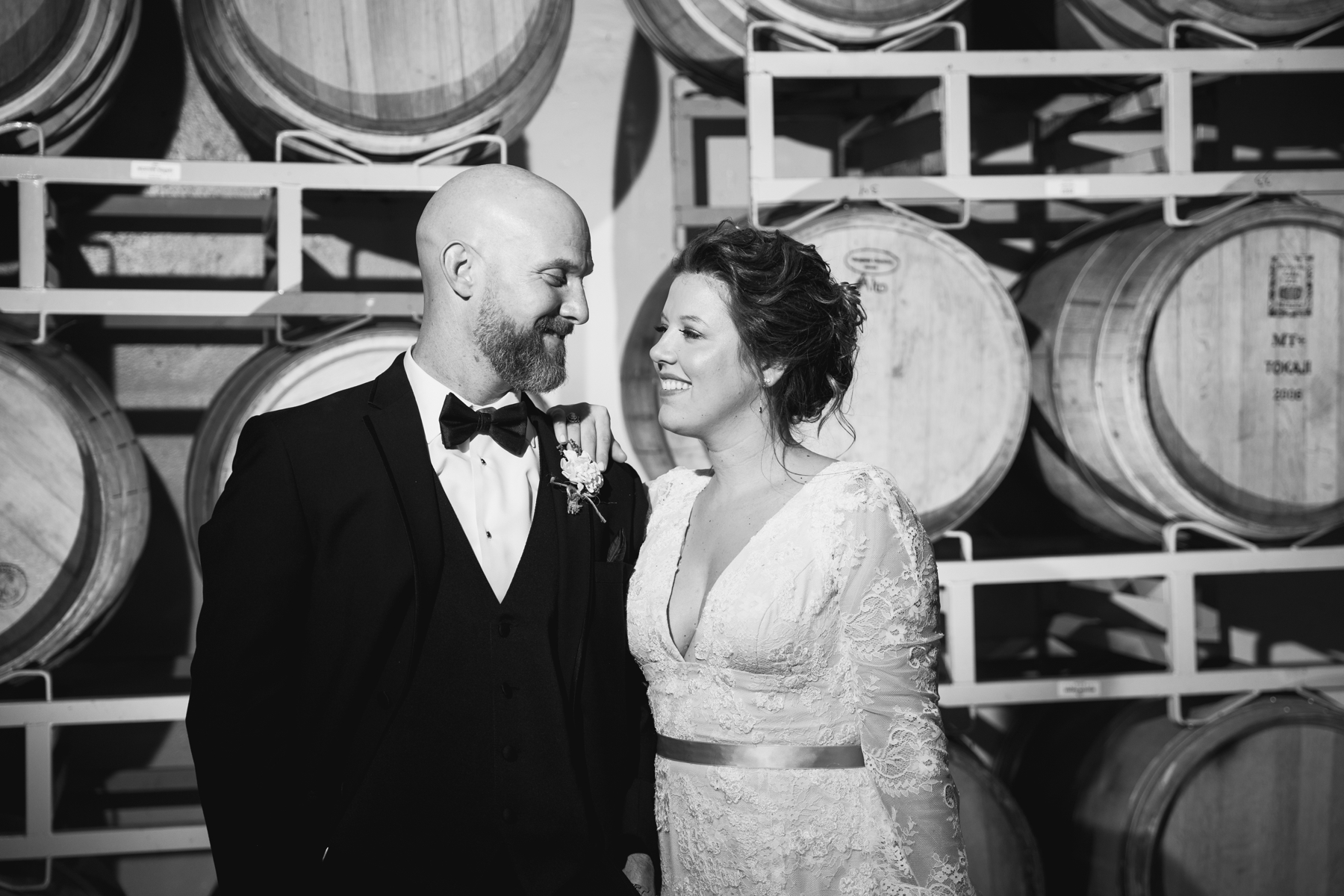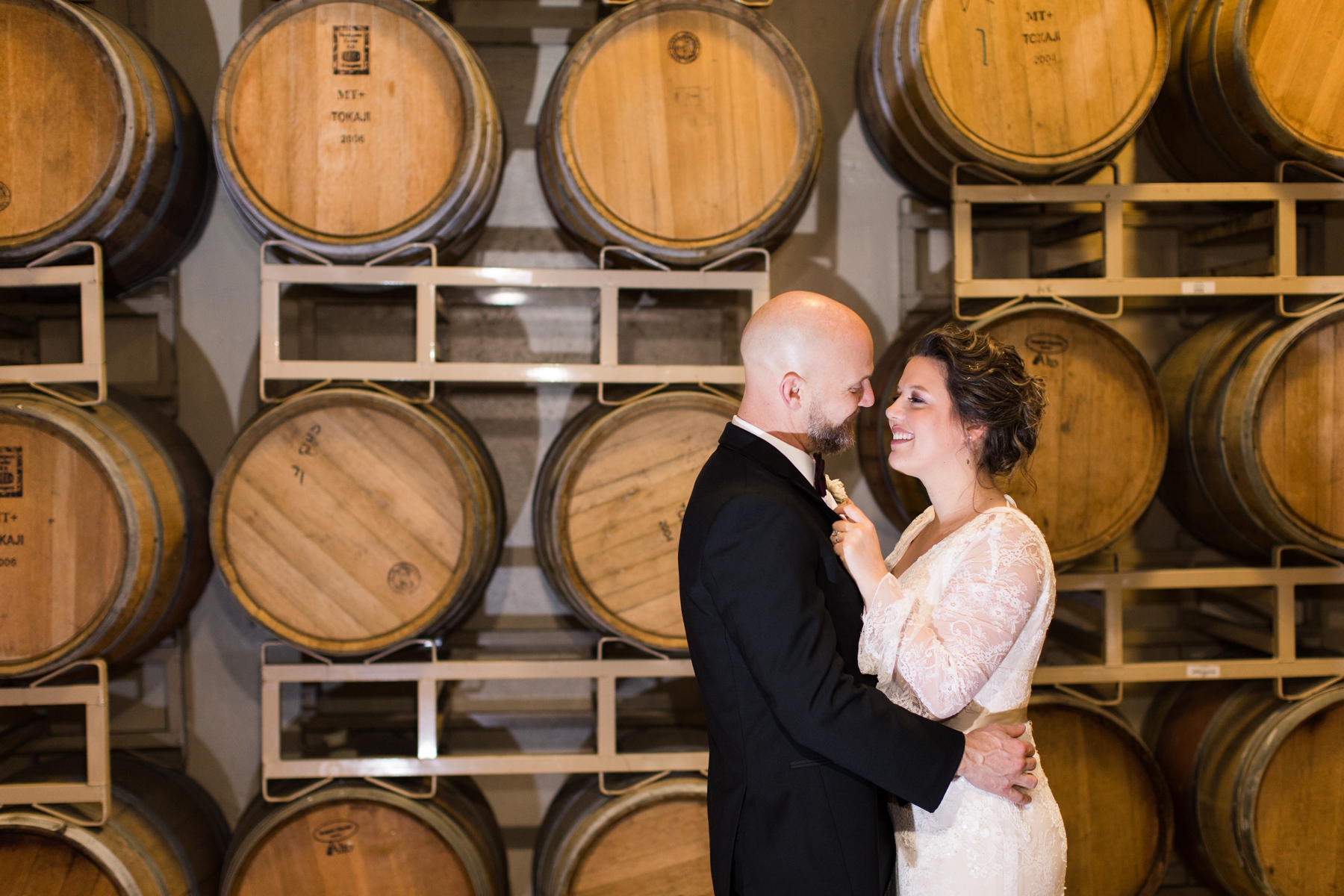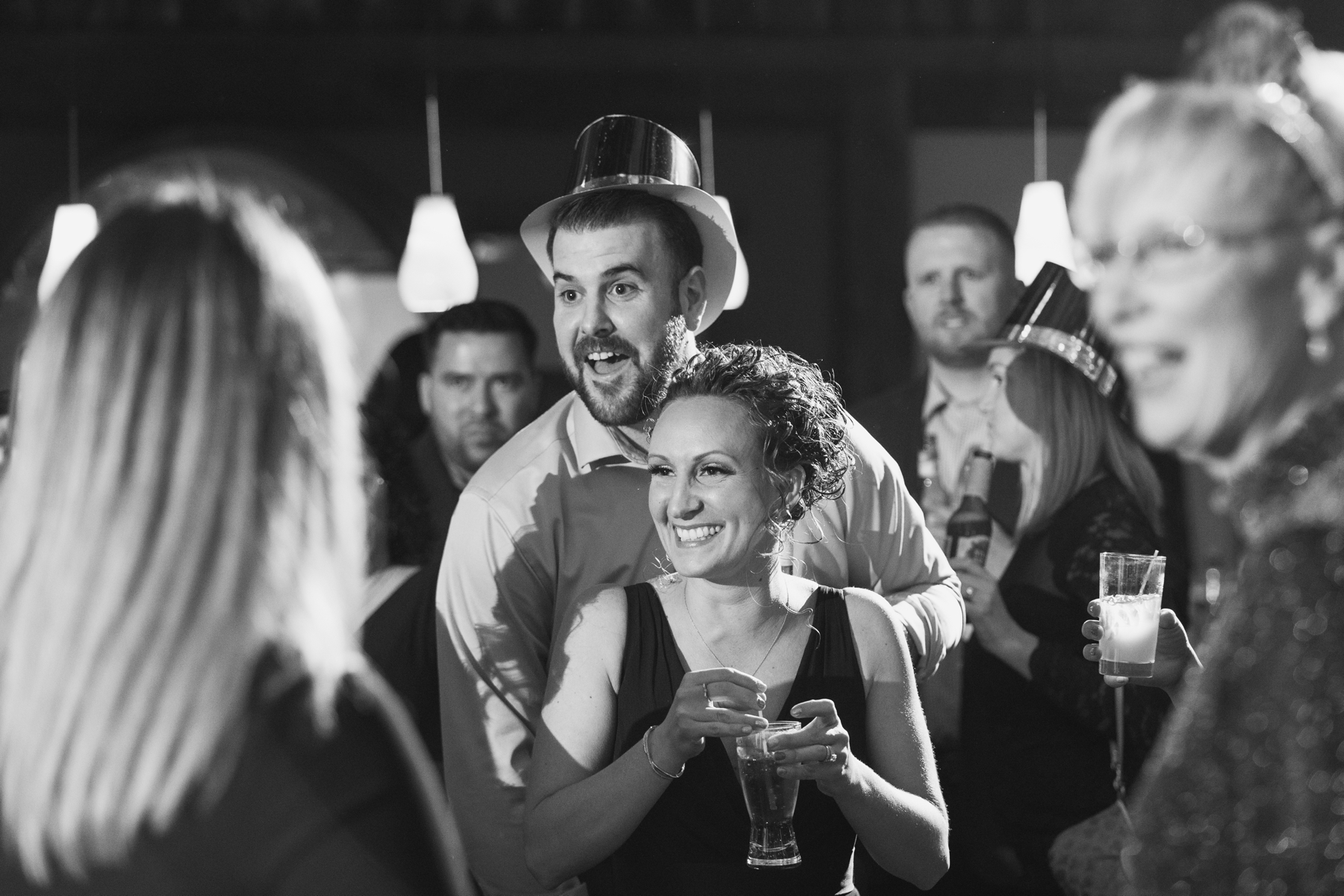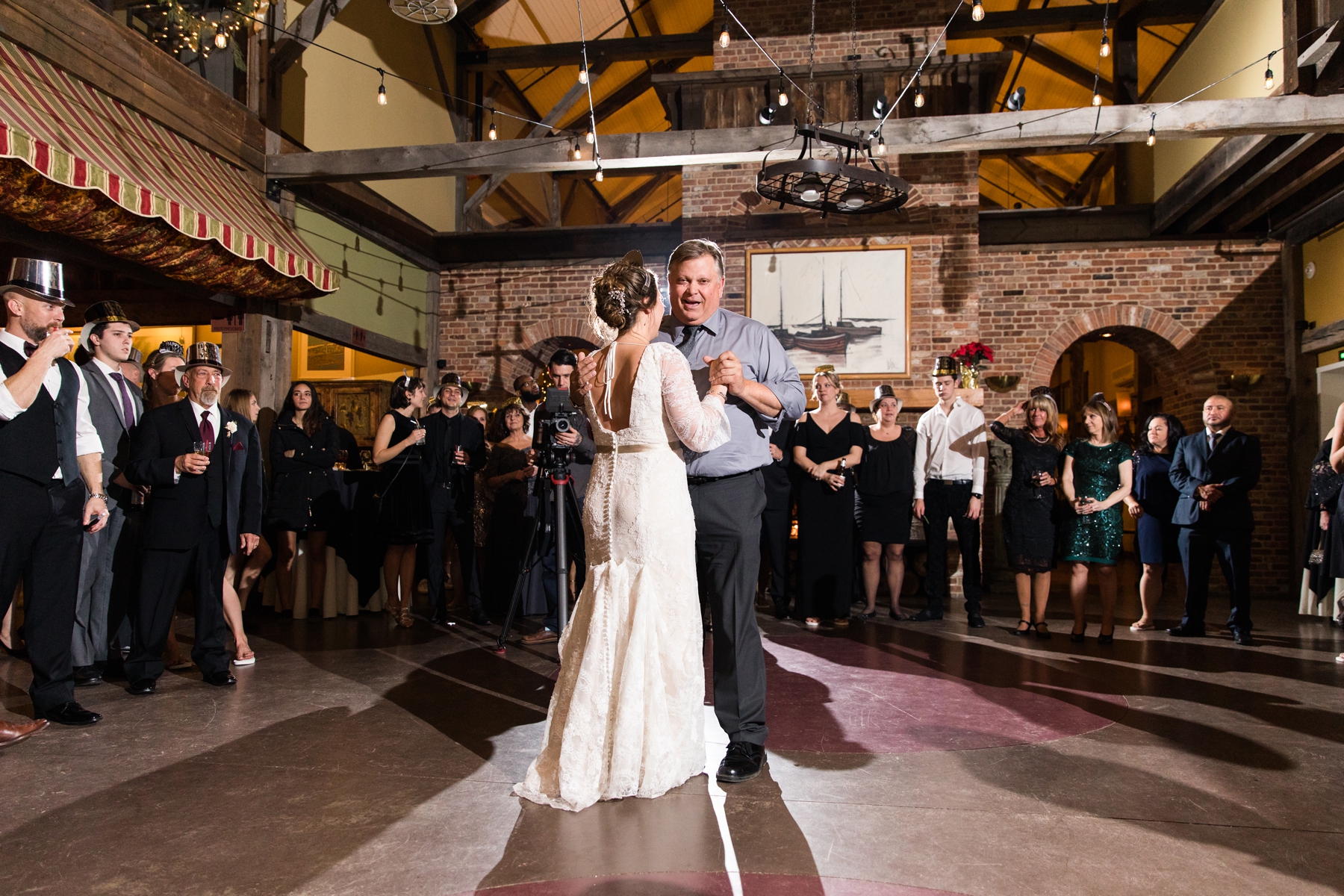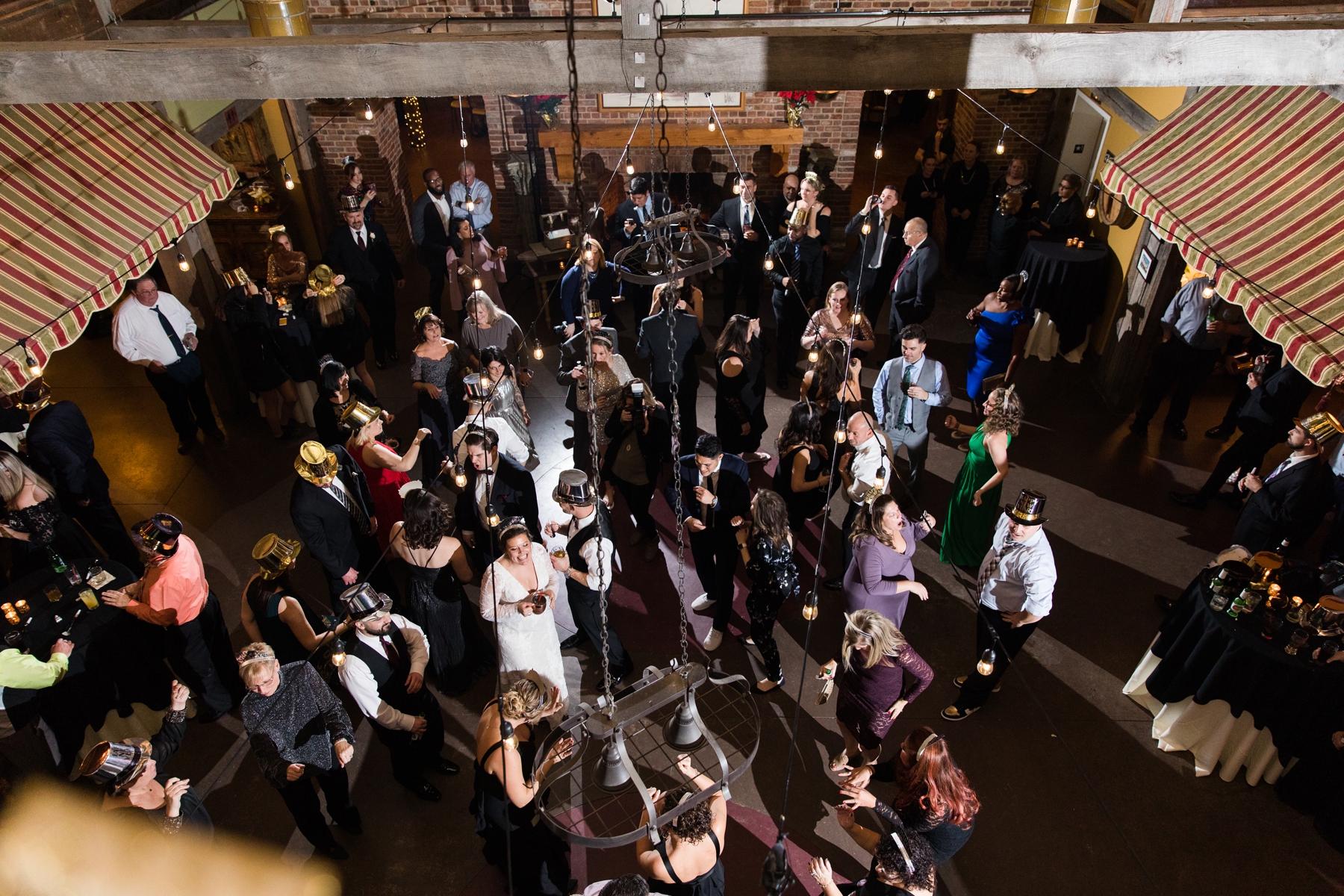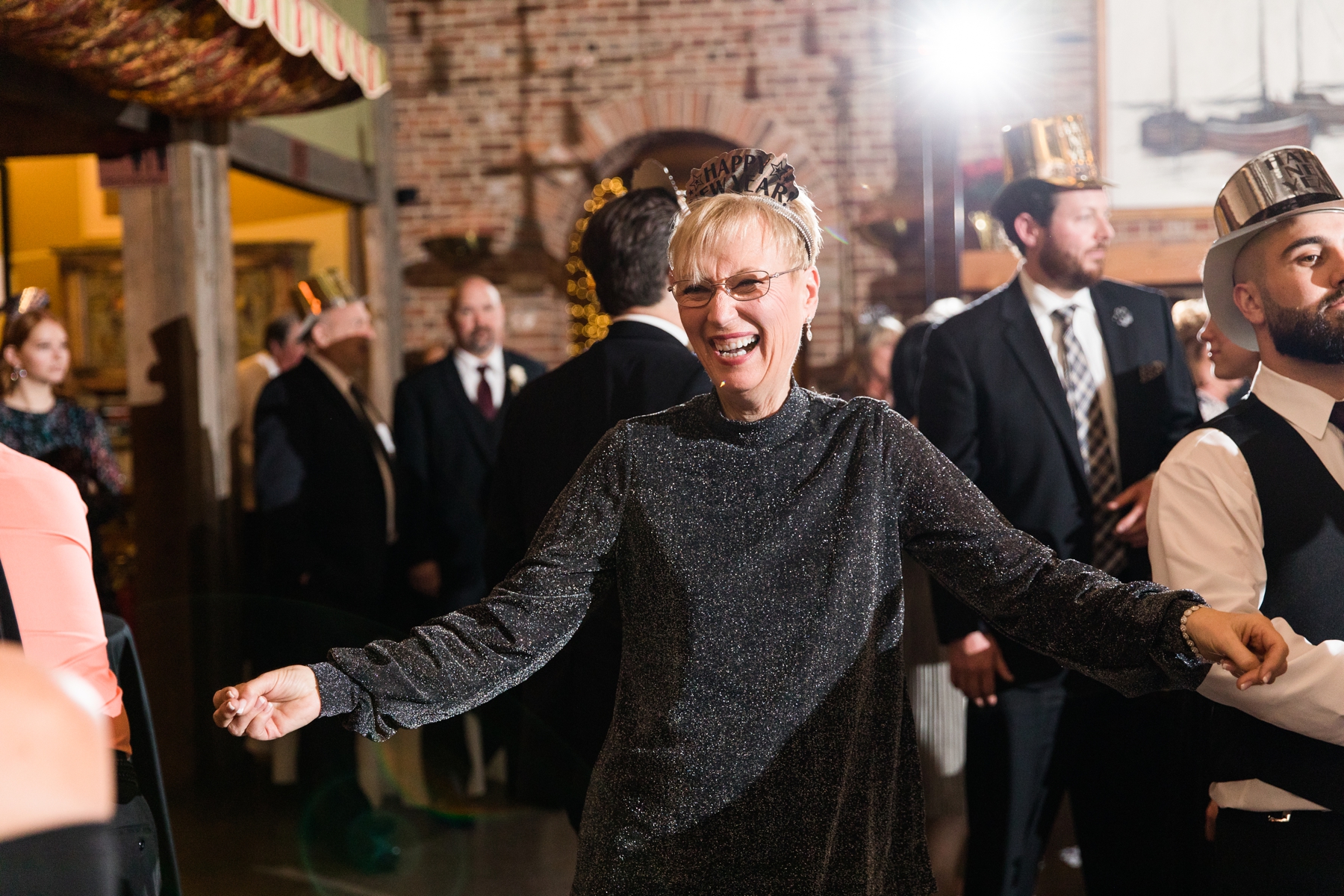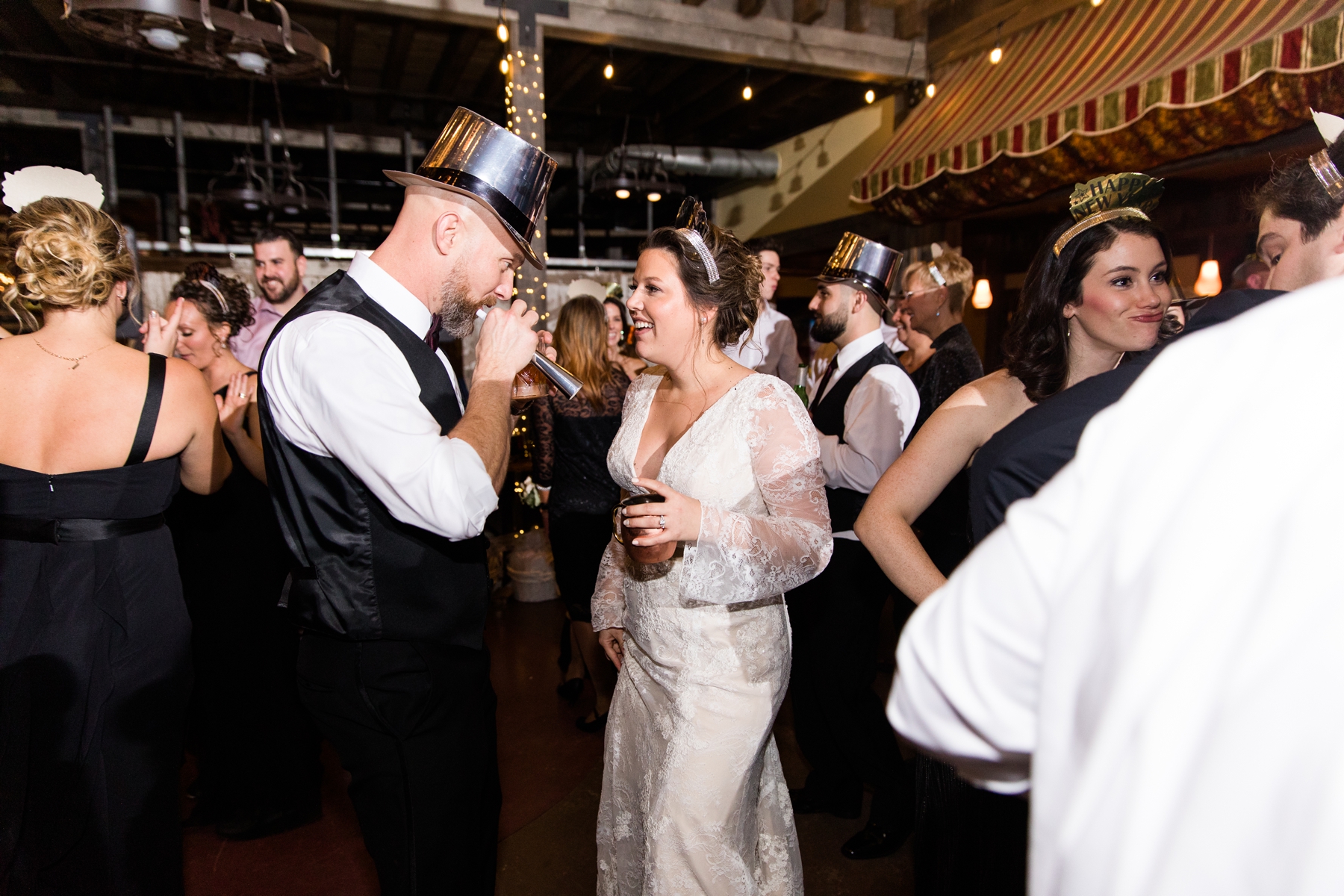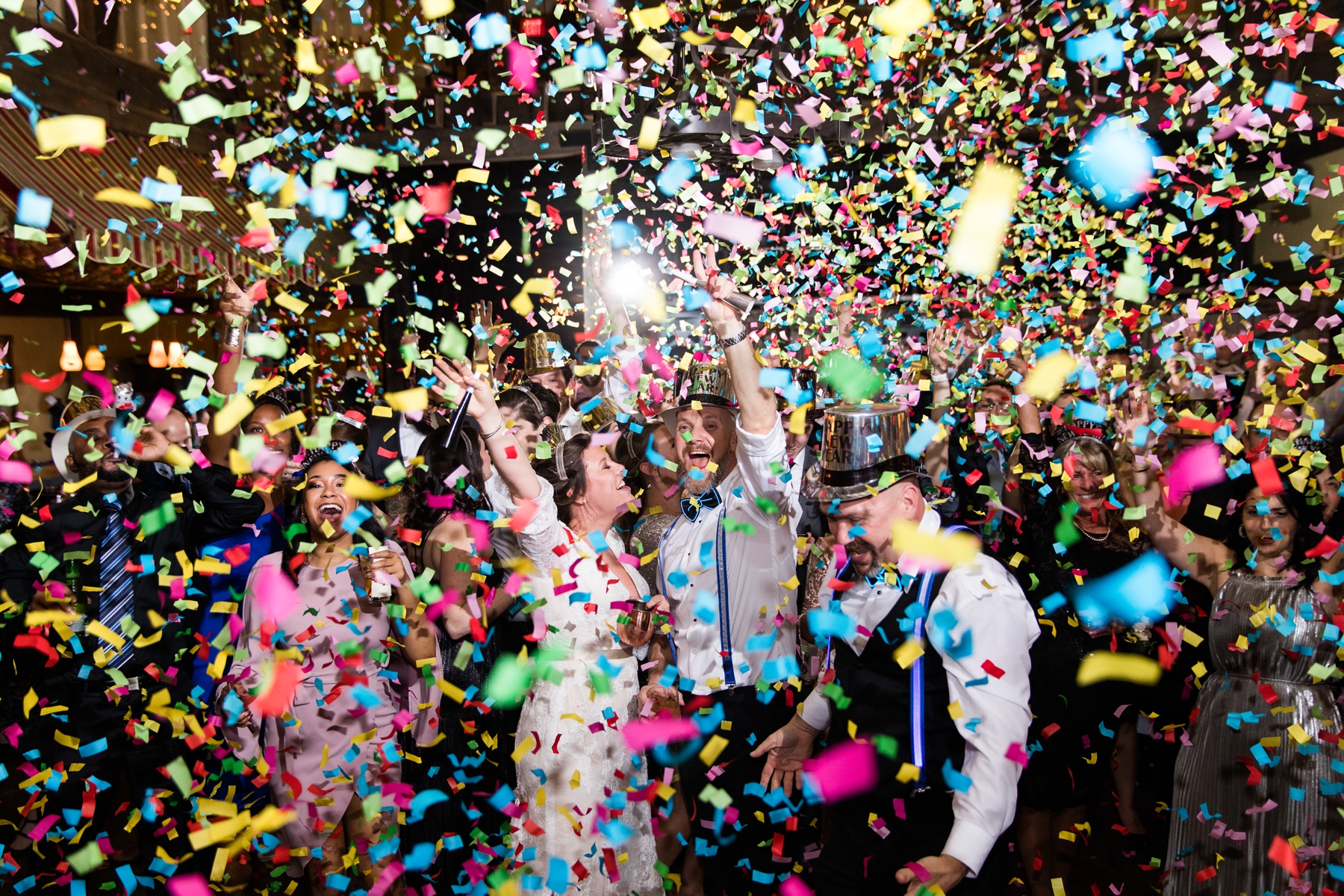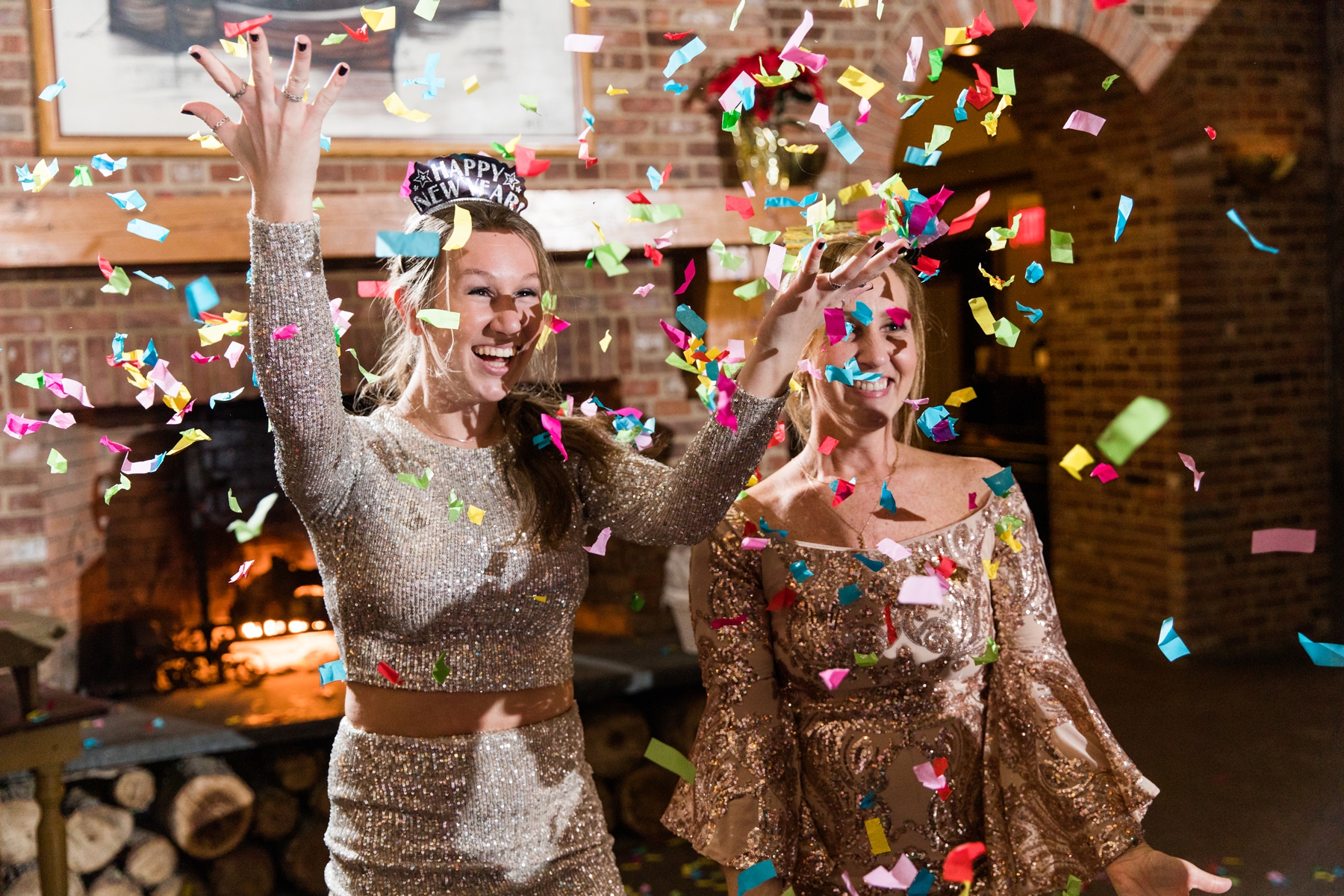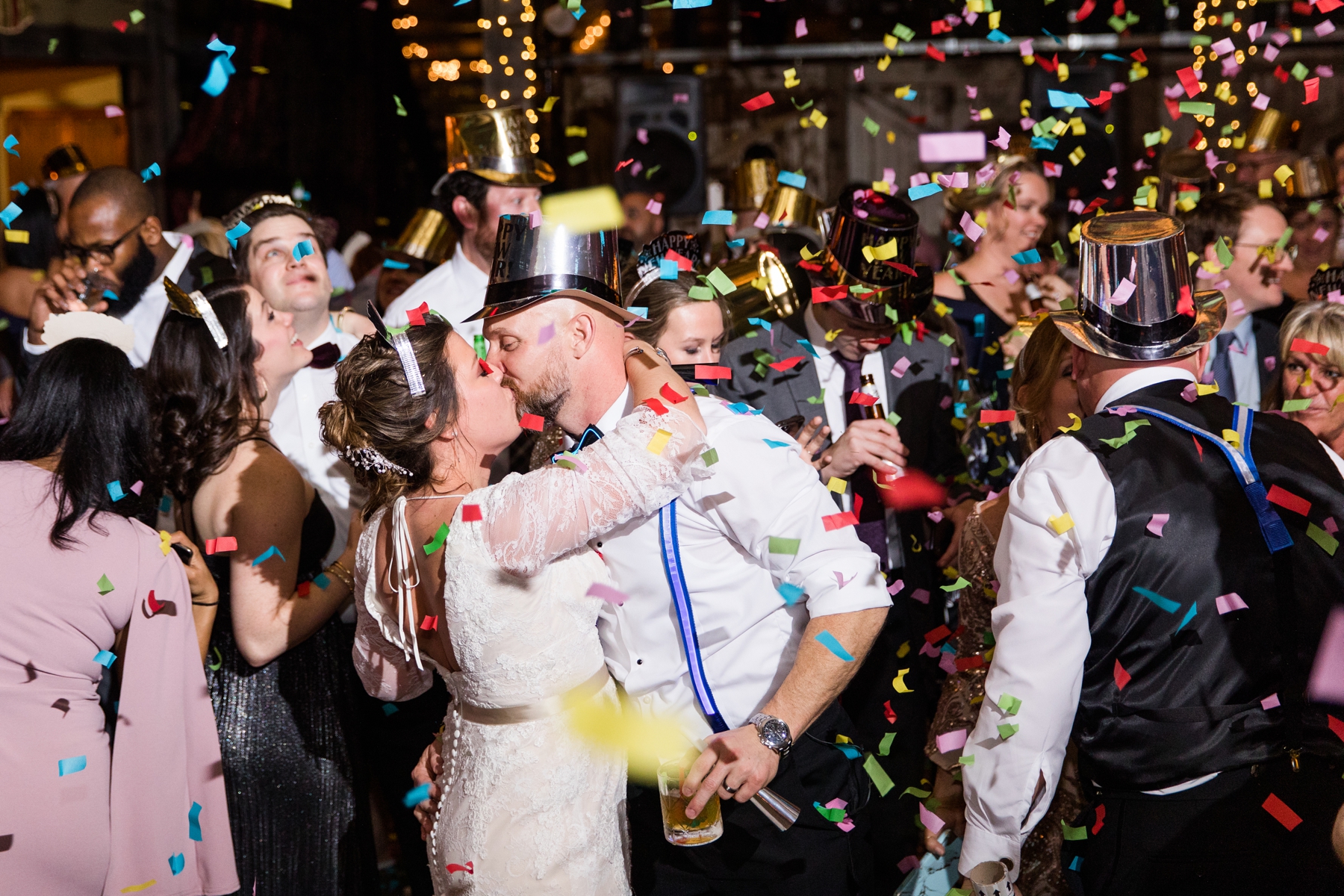 Planning a Wedding?
If you are looking for fun, bright, wedding photos that showcase who YOU are as a couple, Contact Us.
Contact Us Today!