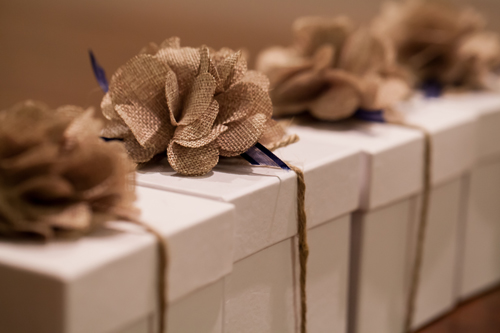 With Pinterest being the inspiration board for so many brides, it is only natural that great bridesmaids gifts are the newest trend in the wedding world. What better way to ask your closest girls to be a part of your big day than with a handmade "Will you be my bridesmaid?" gift.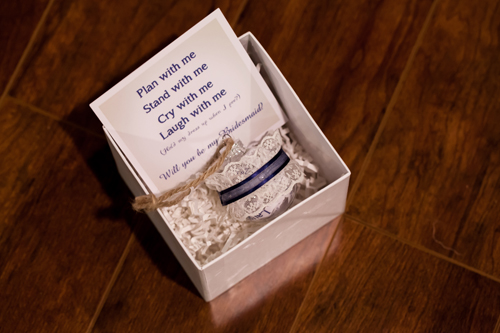 With Chris and Jackie's wedding around the corner, it was time to start putting their wedding party together. Of course, Chris opted for the traditional phone call to ask all his favorite guys to be his groomsmen, however, Jackie went to Pinterest to decide how she would "pop the question."
Since Chris asked Jackie to be his wife on Christmas Eve by hanging the bling (ring) on a Christmas ornament, it felt only natural for Jackie to ask her girls to be her bridemaids in the same fashion, on an ornament!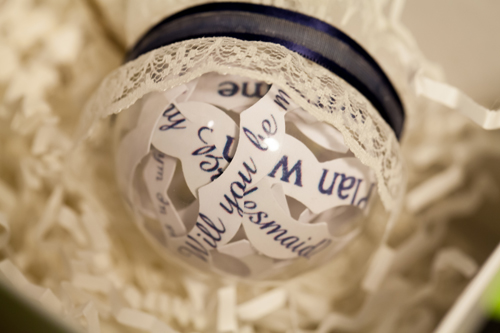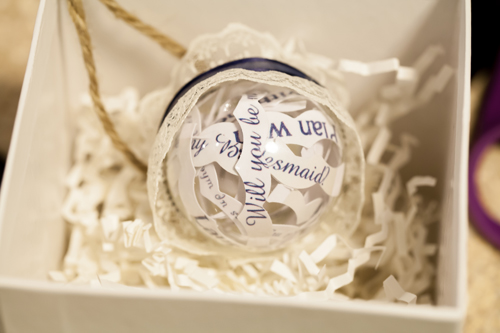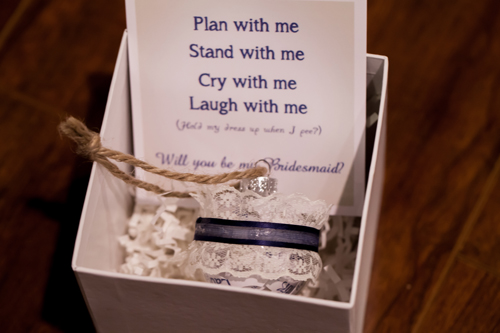 Jackie had handmade cards she made on Photoshop printed and cut them into fun scalloped ribbons. She then fed these ribbons into a clear, glass ornament in which she adorned in lace and navy ribbon and hung with a small piece of twine.
Placed in a white box filled with ivory crinkle confetti, along with the handmade card asking Will you be my bridesmaid?", Jackie closed the box and tied it with twine and topped it with a burlap bow.
Now her bridesmaids will have a keepsake to always remember this time in their lives and every time they dress their Christmas tree can reminisce upon.