Photographer: Jackie Marino of Limelight Entertainment
Photographer: Correy DeWindt of Limelight Entertainment
Photo Location: Sayen Gardens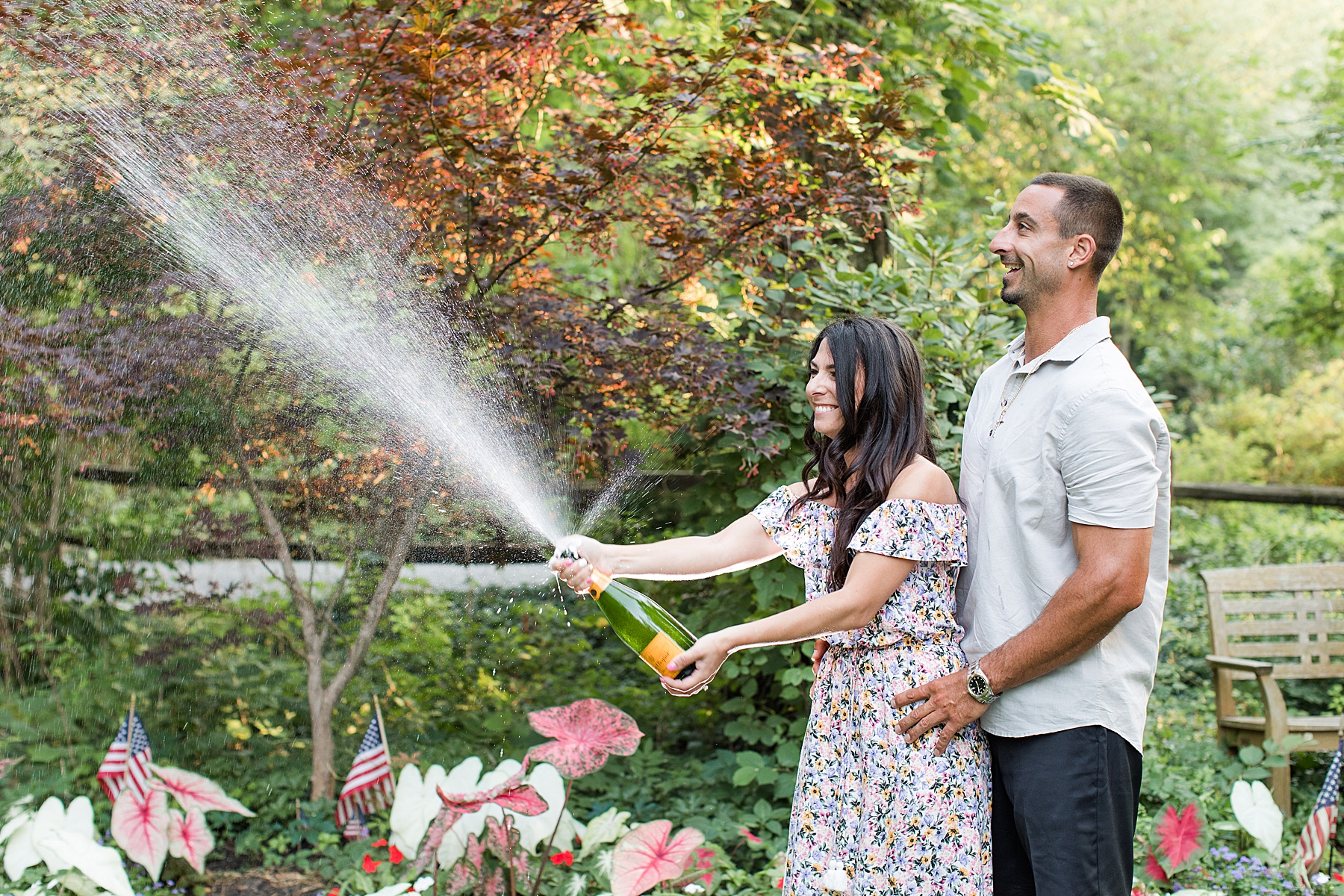 Picnic anyone? We had a lot of fun capturing Meagan and PJ's Sayen Gardens engagement session. They set up a little picnic for their engagement photography. What a great touch! They brought a blanket, picnic basket, tons of fruit, a cheese board, and a colorful flower bouquet. Very cute and classy, Meagan wore a flower-printed dress with cute wedge shoes and her hair down over her shoulders. PJ had on a polo shirt with black khakis. They looked awesome!

What do you like to do together?
"We love going out to local restaurants for food and drinks."
We hit up all the best locations at Sayen Gardens and captured these two in their best light. After a stroll through the park, Meagan and PJ changed outfits. Meagan put on an adorable flowy floral romper, and PJ put on a long-sleeved blue button-down shirt with gray dress pants. They switched their shoes out for beige nude heels and suede brown dress shoes. Very classy and chic!
What is something that the two of you are most excited about for your wedding day?
"We are excited to dance all night long with each other and our family and friends."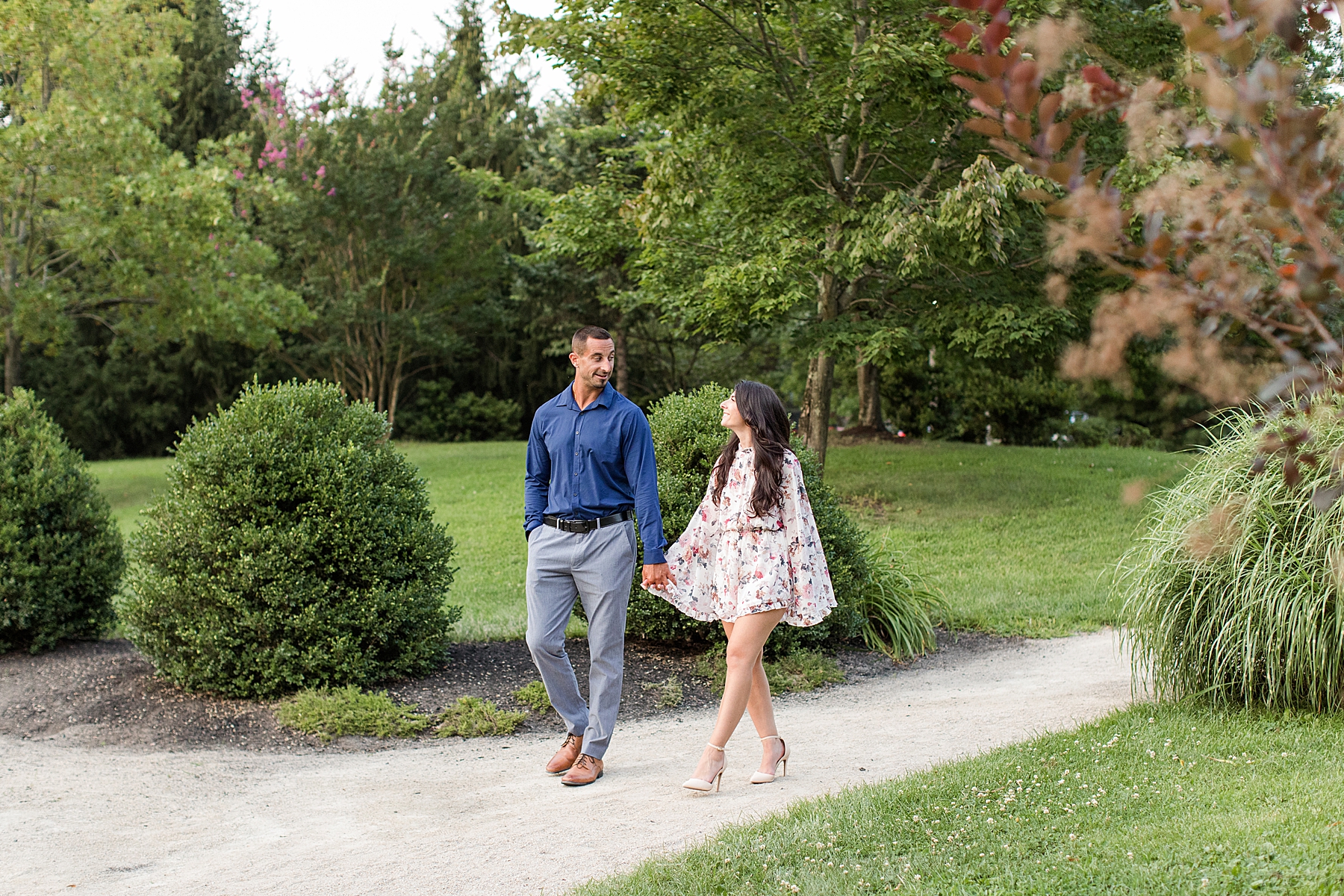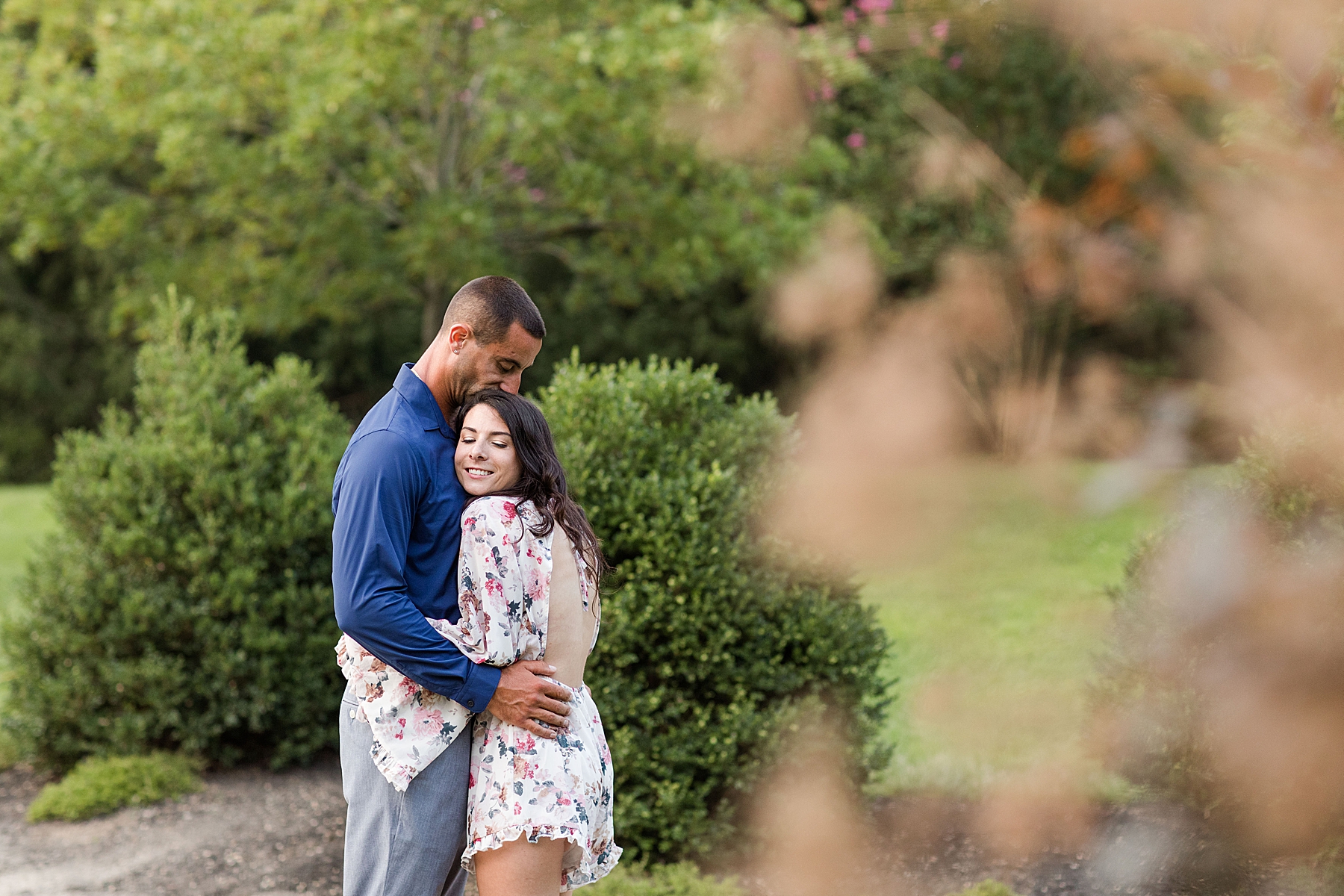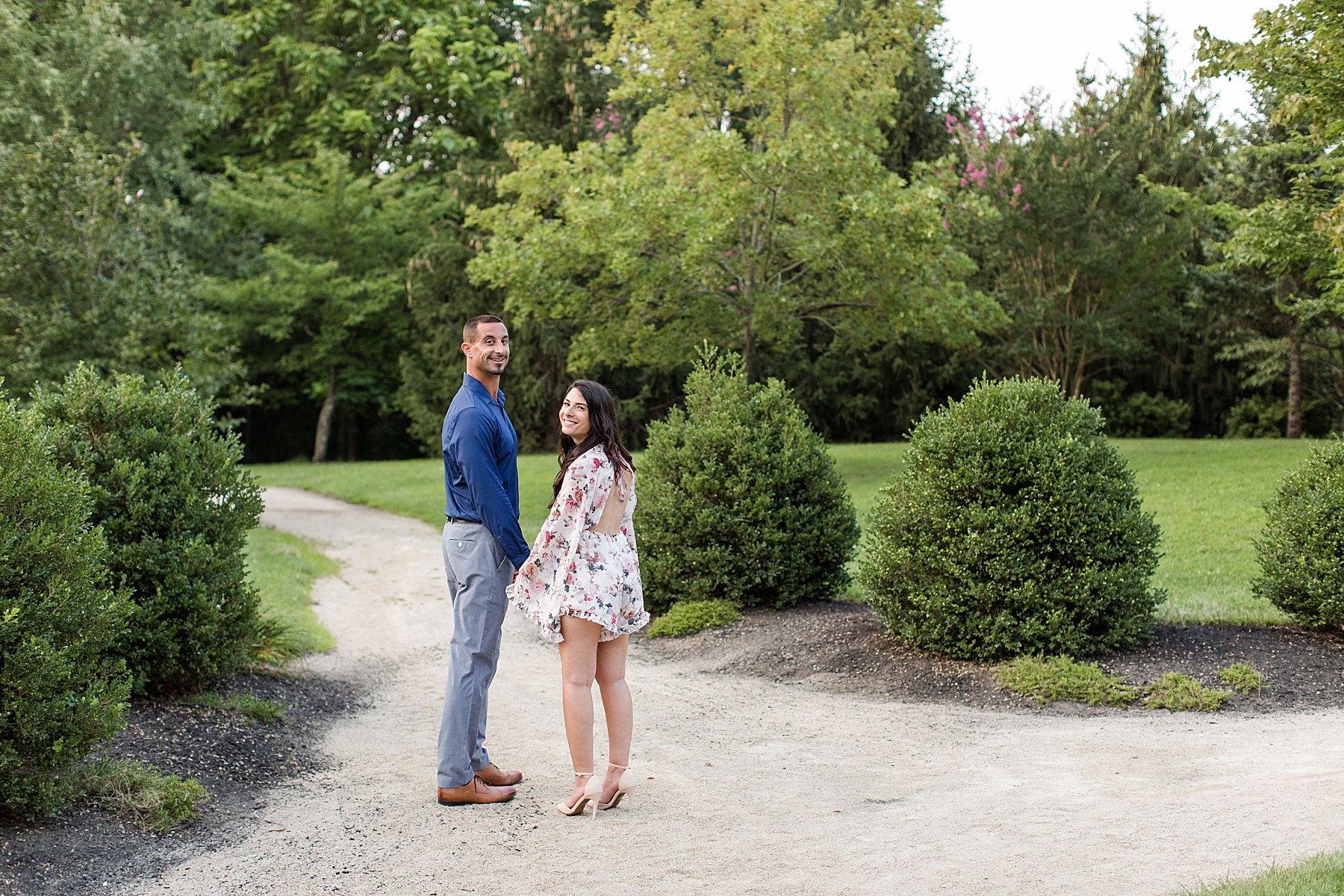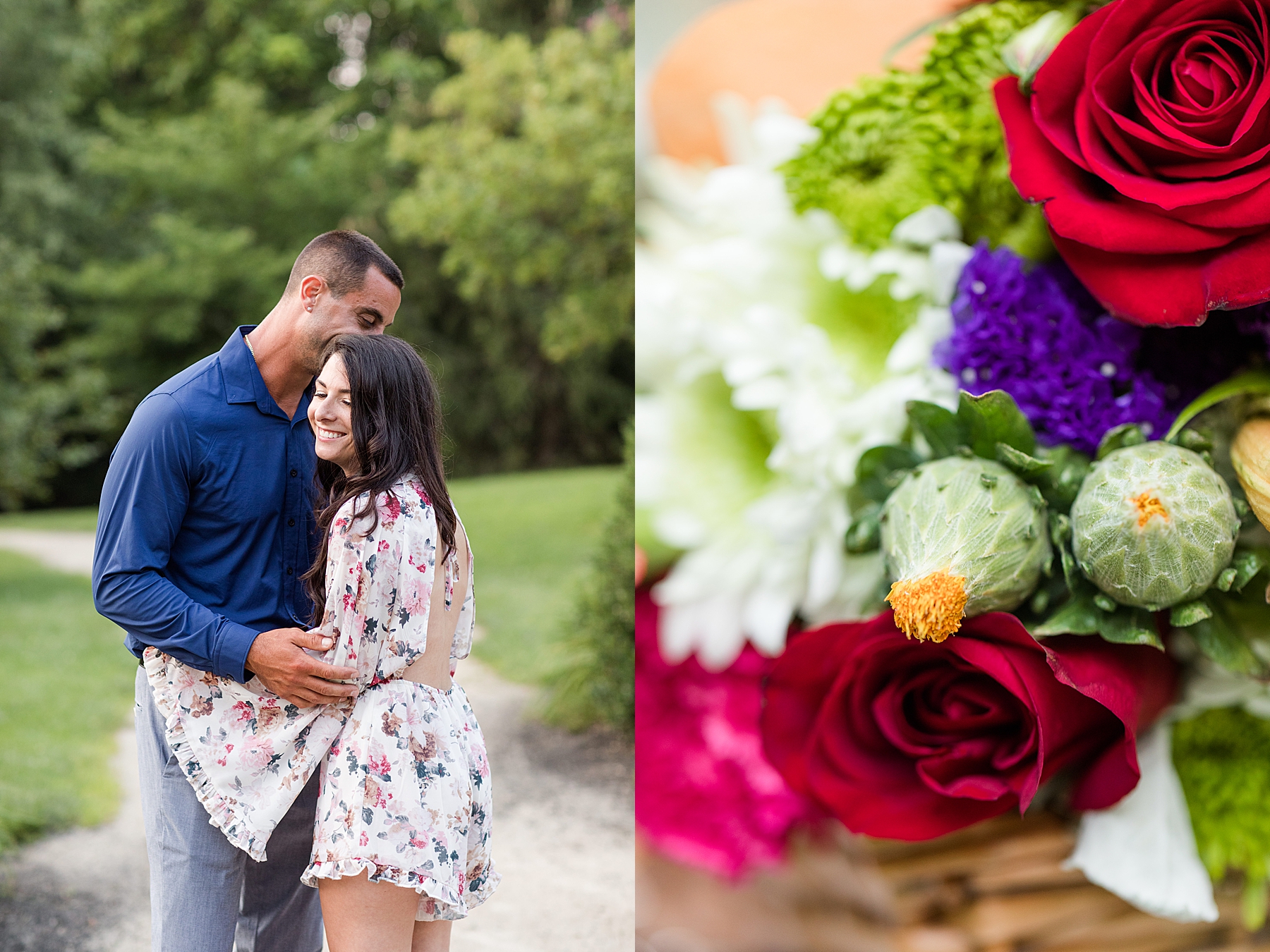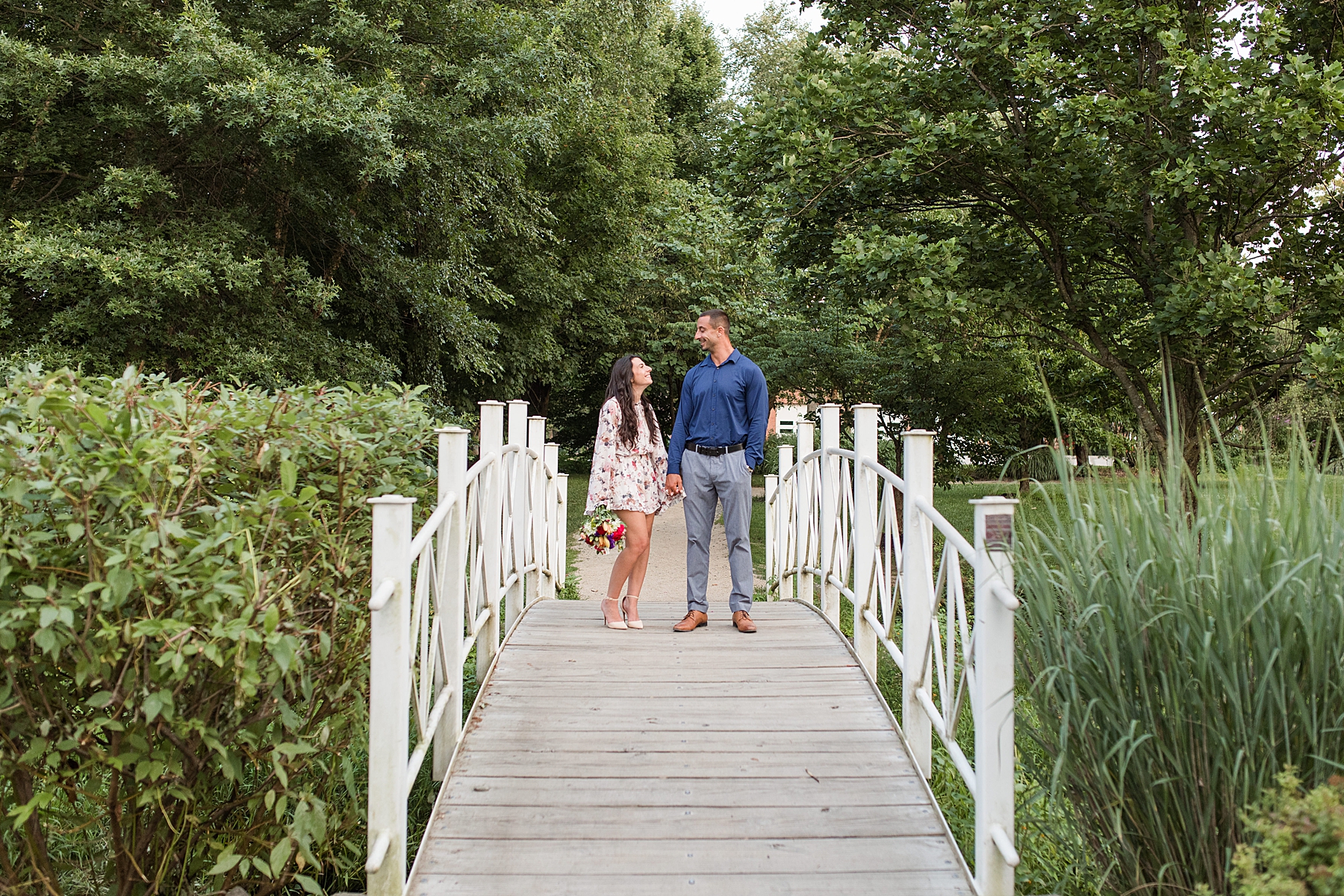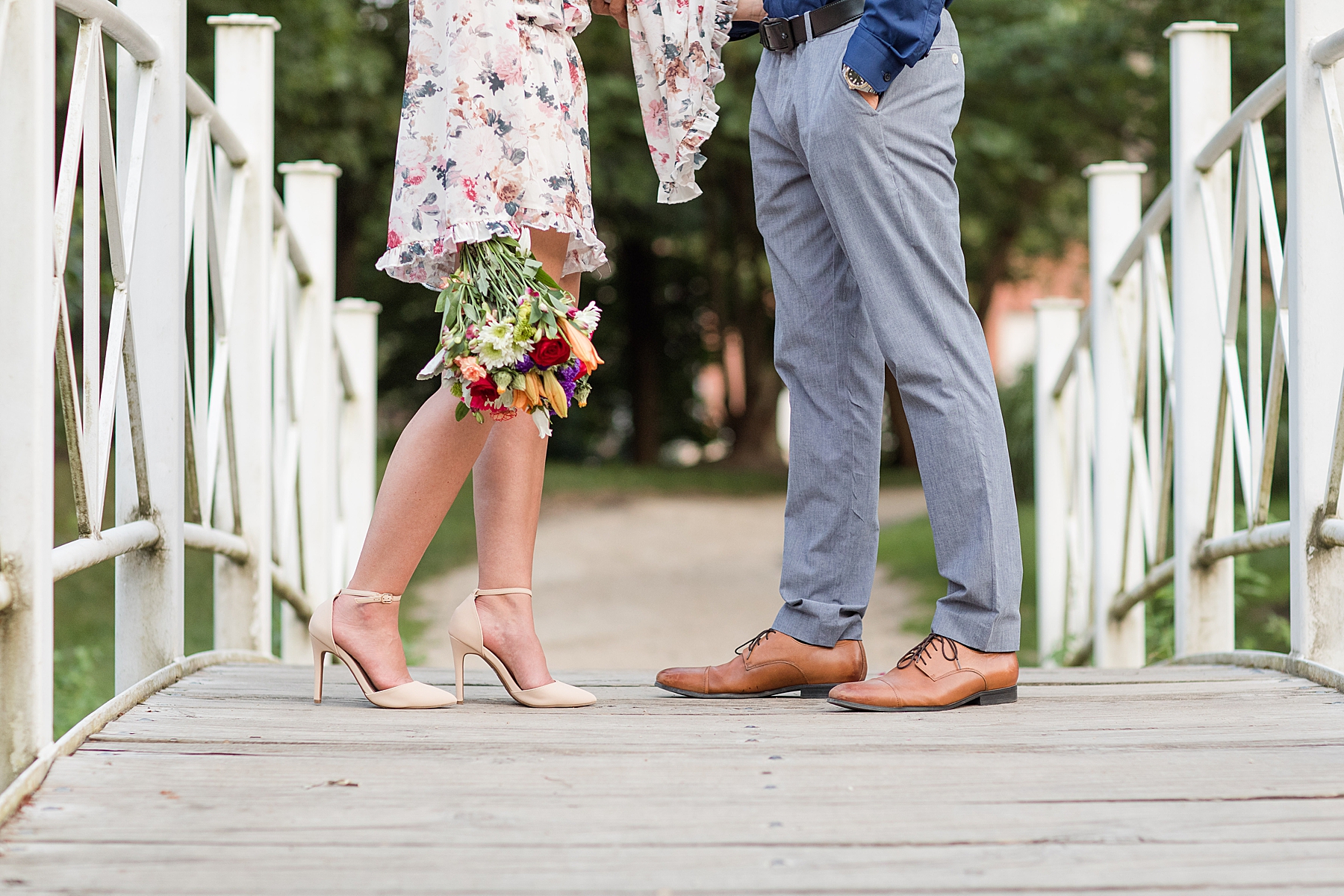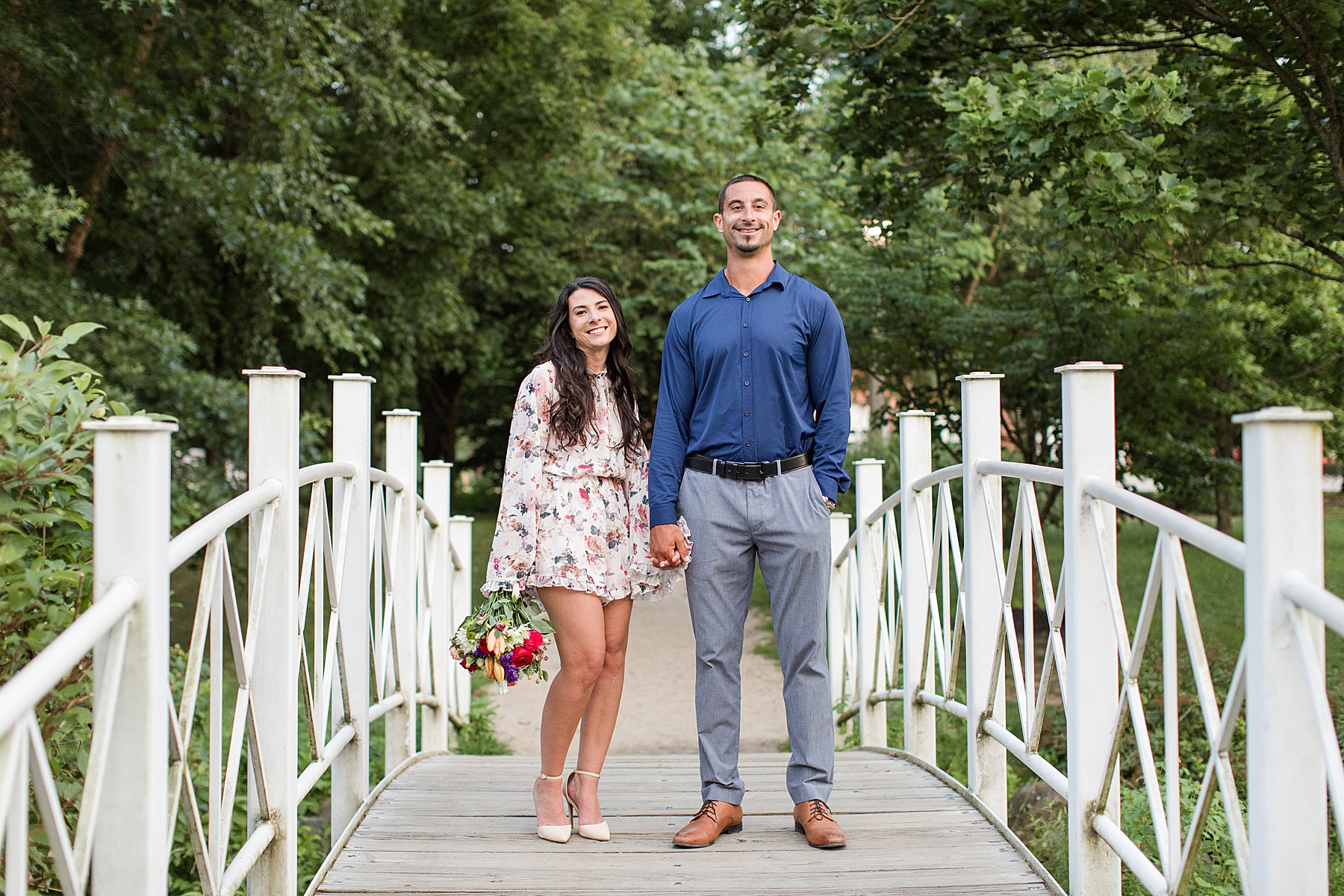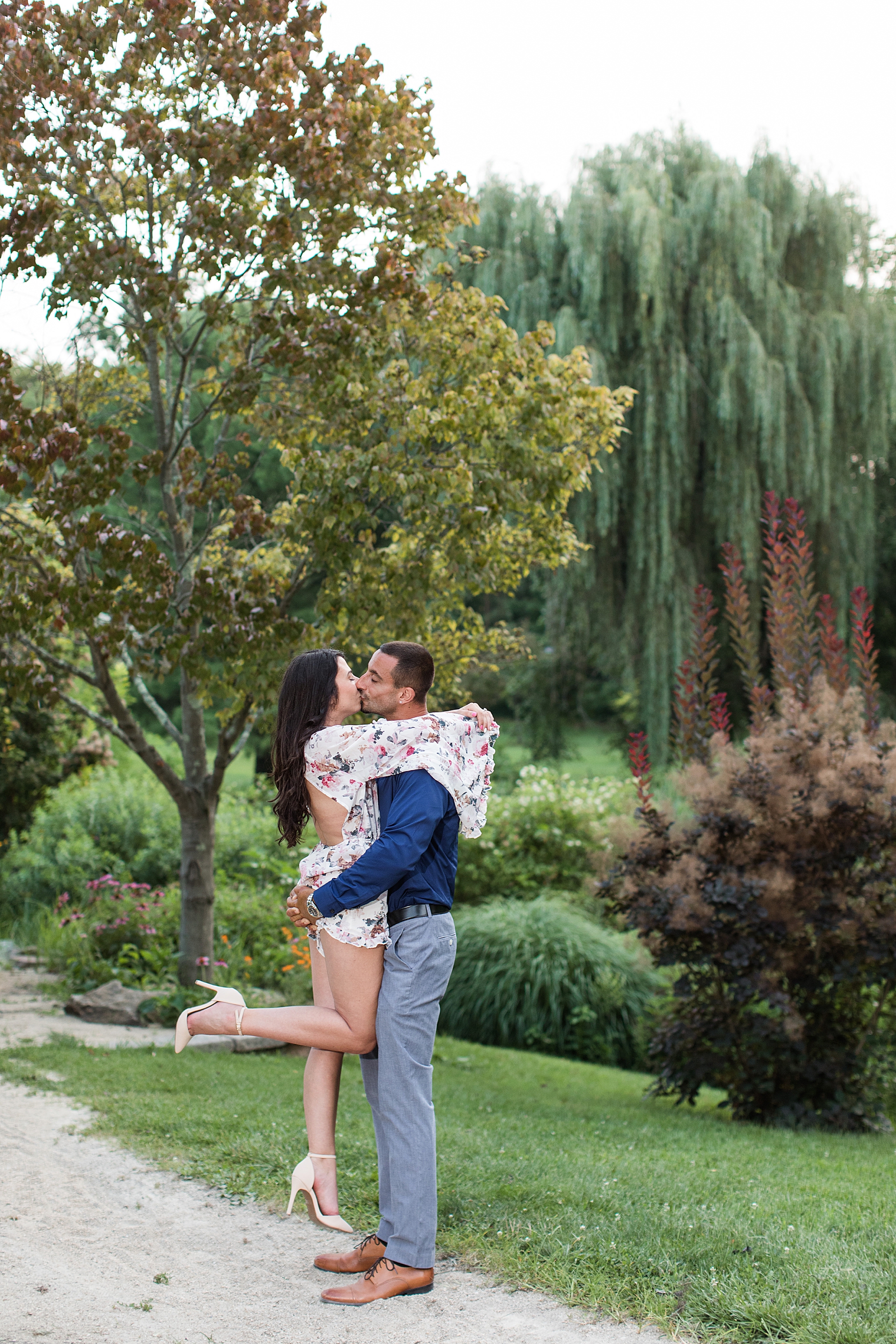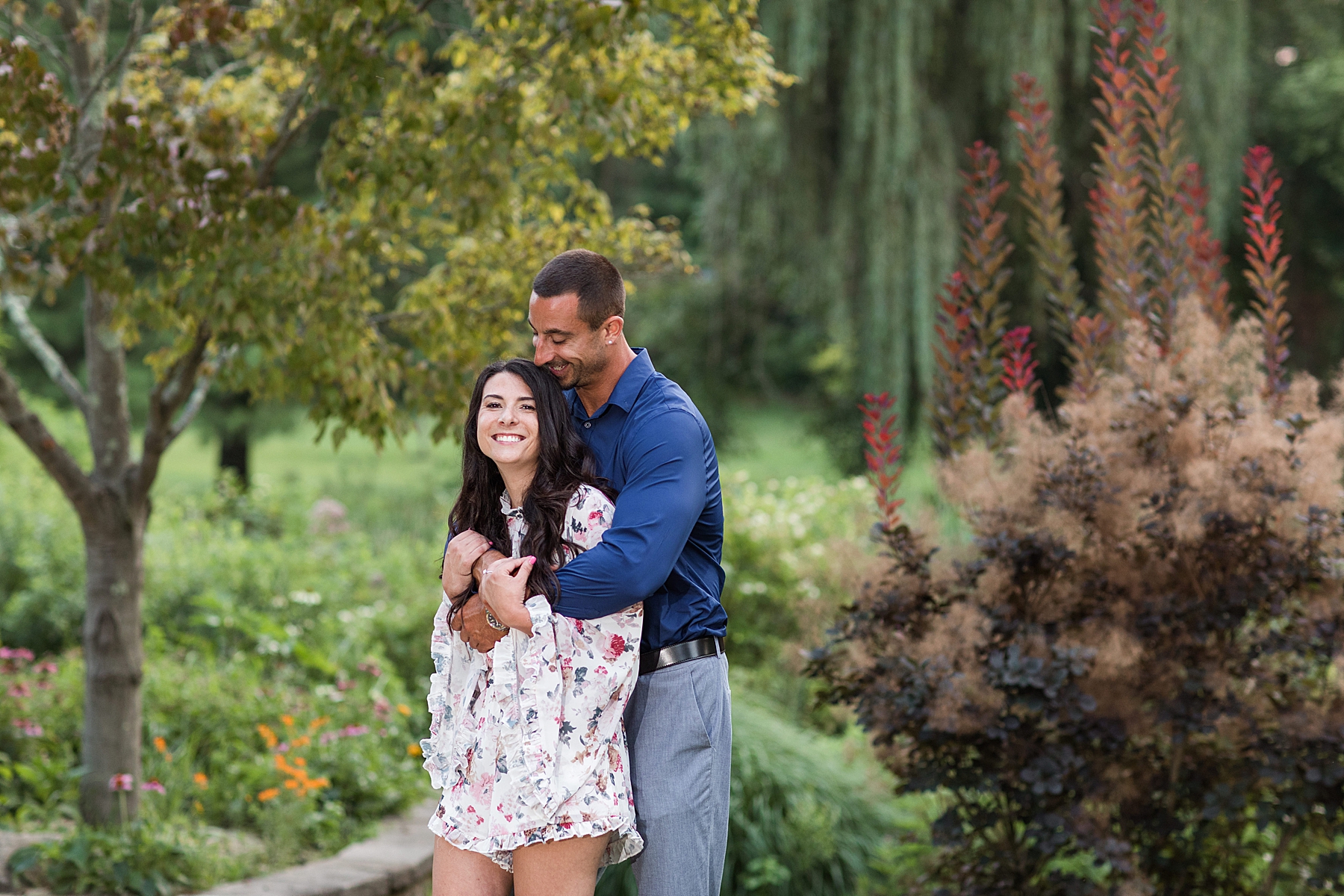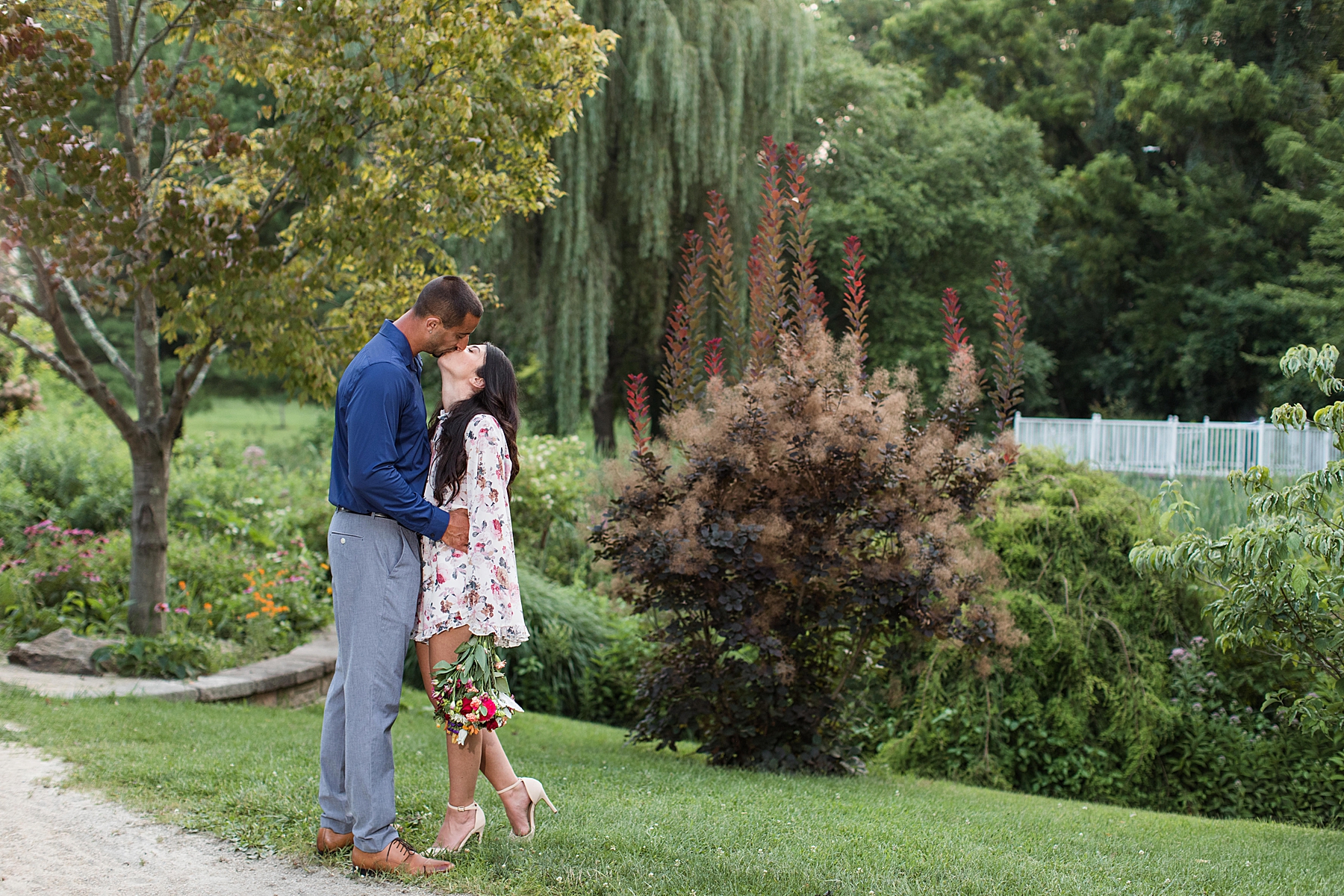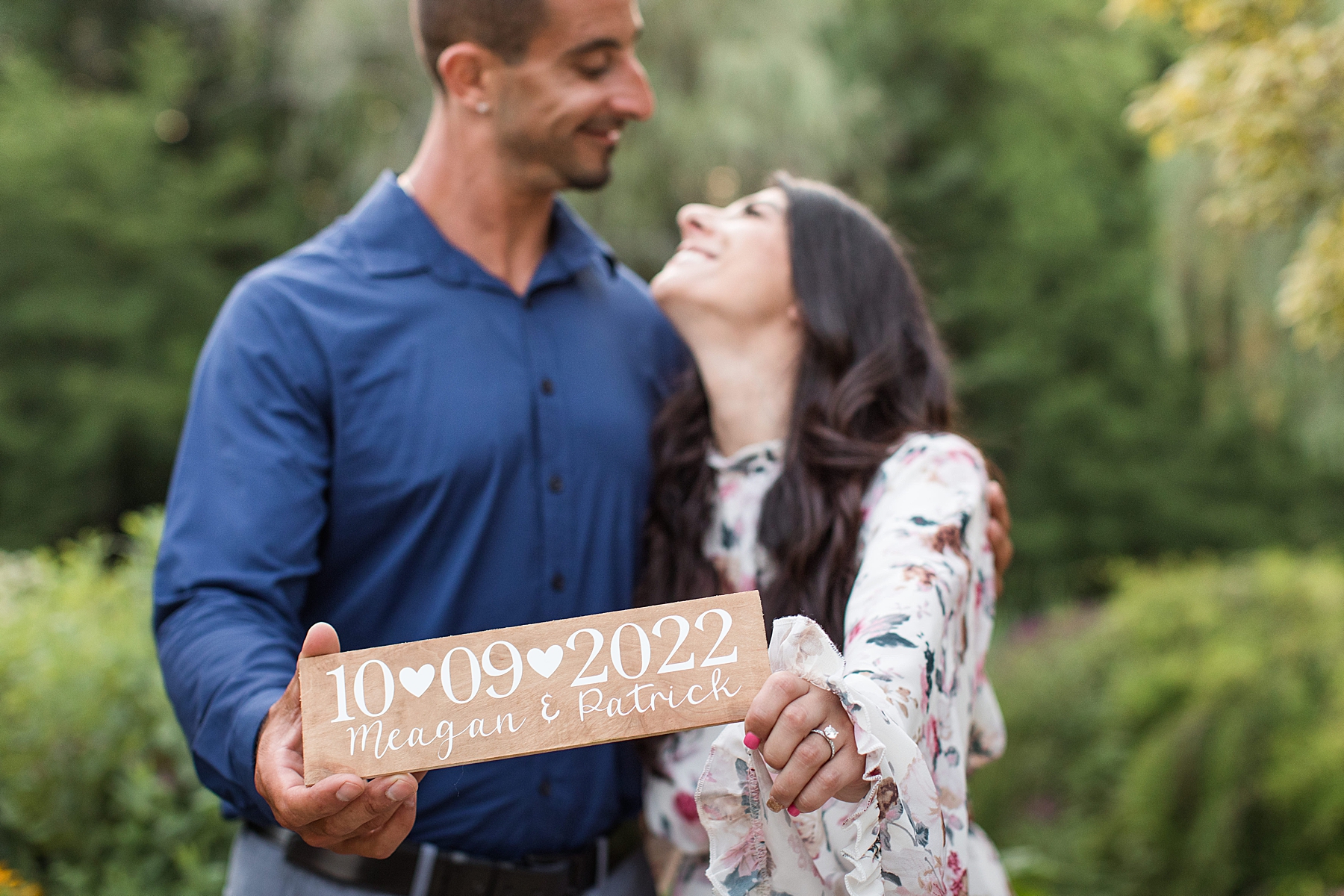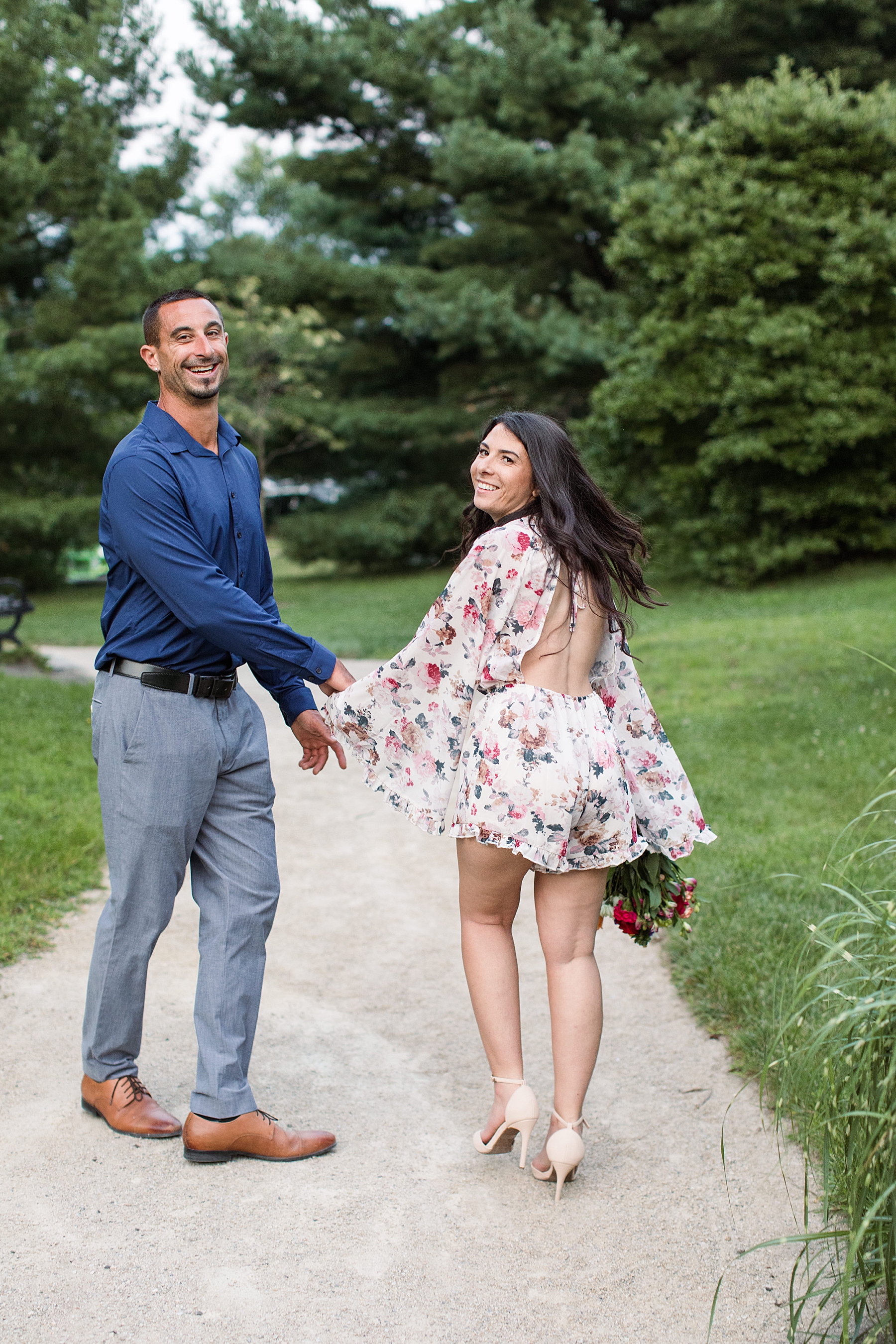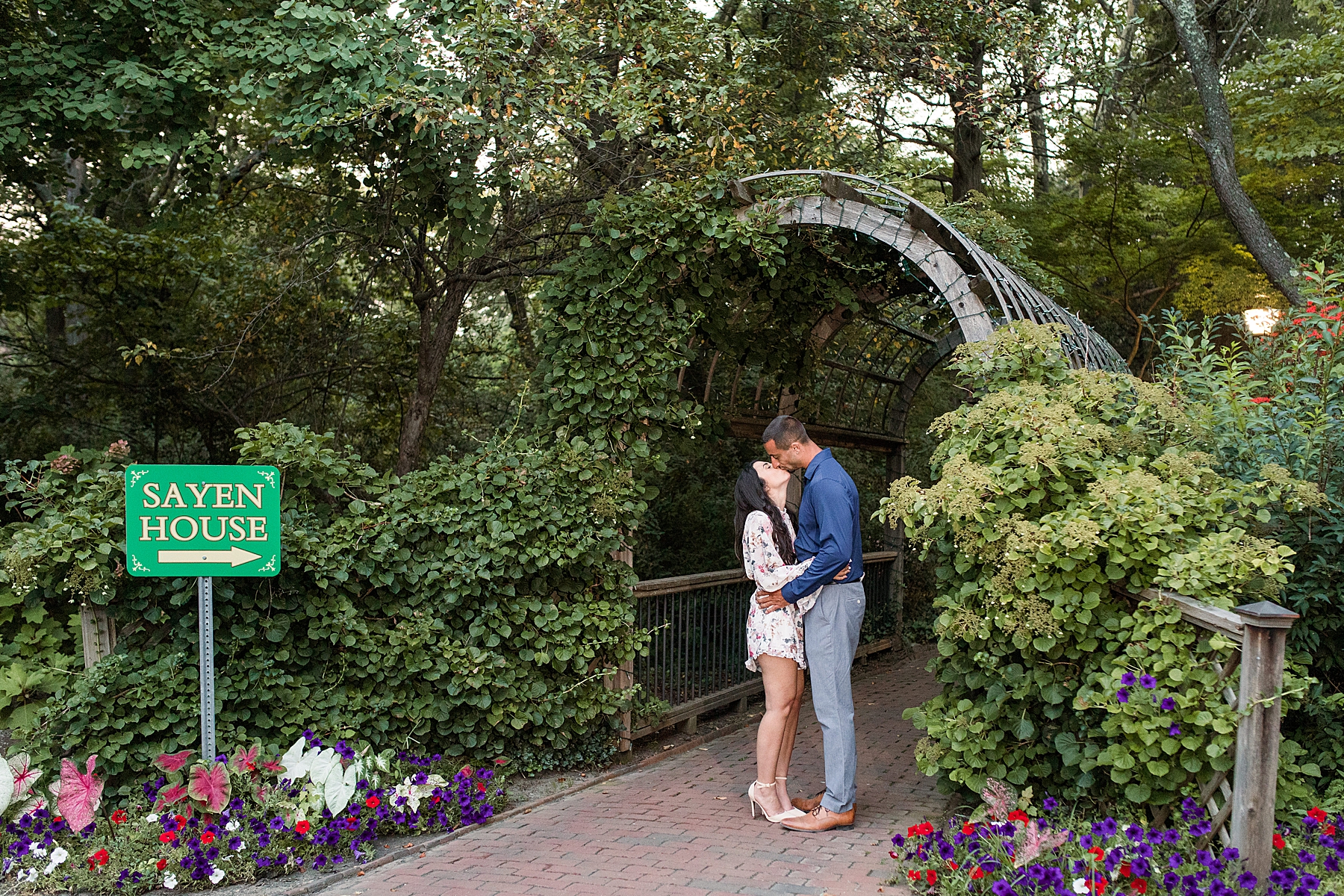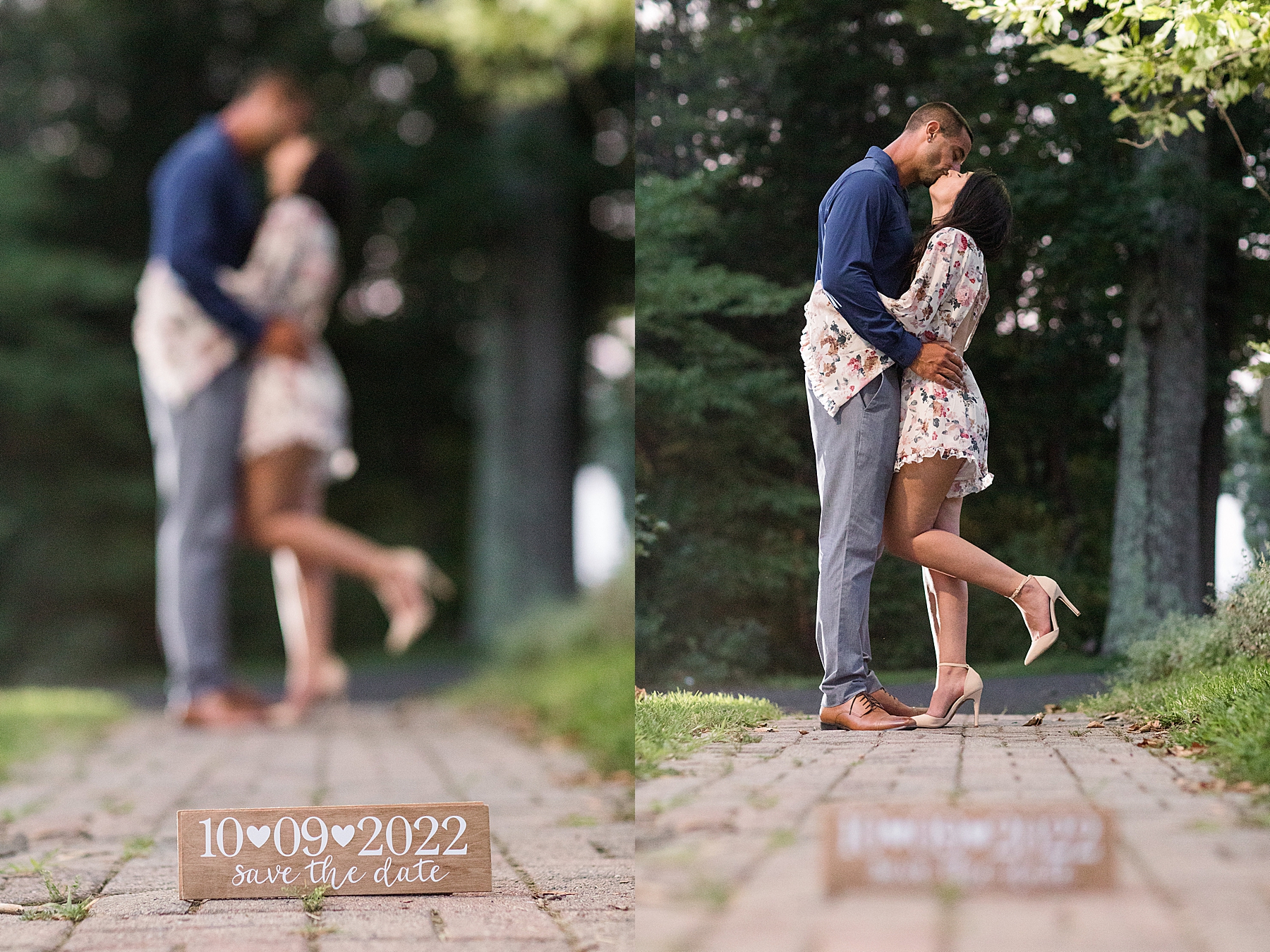 Congrats Meagan and PJ! We are so excited to capture your October 2022 wedding at the Battleground Country Club!