Kaitlyn and Matthew had their LBI wedding at Brant Beach Yacht Club. This beautiful venue allowed our couple and their guests to enjoy the indoor/outdoor feel along with great water views. "We wanted our guests to experience LBI when it is most beautiful – at the end of the day when the sun is setting, there is a cool breeze coming off the water, and your body is warm and relaxed from a day at the shore." – Kaitlyn and Matthew shared. The venue has a neutral palette that was easy for the couple to work with and allowed them to incorporate their color scheme beautifully.
What was the most anticipated moment of your wedding day?
"Every moment of our day was special, but some of the highlights included our first look, reading our vows, finally being introduced as Mr. and Mrs. Richmond, and having the opportunity to dance with all our friends and family after a long year of COVID-19 restrictions."
Kaitlyn wore a white Blush by Hayley Paige wedding dress with a full tulle skirt, fitted beaded bodice, and plunging neckline. The dress was her something new; she wore her mother's bracelet as her something borrowed, a lace handkerchief she bought at an antique store in Red Bank when she was 13 years old was her something old. Her bright turquoise Nina shoes were her something blue. She wore her hair up in a soft updo with curls and a dutch braid in the front. Thanks to Jenn Macrina of Happily Ever After Hair, it looked absolutely stunning and stayed perfectly intact all night. She accessorized her hair with a custom hairpiece of seashells designed by Seashells in Bloom (a mother-daughter team in Rhode Island). Her signature scent was Peony and Blush Suede by Jo Malone. Bold and beautiful, the bride's makeup was bold lashes and rosy cheeks. She looked absolutely stunning!! Monica of Perfect Bridals by Christina did a fantastic job glamming the girls up! Their little furbaby had an adorable dress of her own designed by House of Fur Baby.
Matthew wore a navy suit from The Black Tux, brown shoes, a turquoise wave tie from Knotty Tie Co., and a small silver anchor tie pin. His Original Grain watch was a wedding day gift from the bride made from stainless steel and wood from a whiskey barrel. Inscribed on the back was "It was always you 09-04-06," which is the date the bride and groom officially became a couple in high school. AWWWW!! He wore astronaut novelty socks to represent his job as a "rocket scientist"- an aerospace engineer who helps build the cargo modules sent to the International Space Station! Matthew also had custom cufflinks featuring a picture of his late mother on her wedding day. This way, she was with him on his special day.
The bridesmaid's dresses were inspired by sea glass, continuing the beachy theme. Her bridesmaids wore Occasions by Hayley Paige, and her maid of honor had on a beautiful dress by Jenny Yoo. They all wore different shades of blue, including light blue, aqua, and slate blue. In contrast, the MOH wore a floral print that incorporated all three colors of the bridesmaid's dresses. All the girls wore silver heels with silver bracelets and earrings that were a gift from Kaitlyn. The groomsmen wore light grey suits from The Black Tux with a navy wave tie that matched the groom's turquoise wave tie. Each groomsman wore a different pair of novelty socks to match their interests and hobbies, including soccer, coffee, dogs, and Americana. This added touch with the socks was such a fun detail!
Let's talk about the details!
The bouquets designed by Jacqueline's Florist were made of white hydrangeas, white roses, dusty miller, and silver dollar eucalyptus. Turquoise mason jars of white hydrangeas and eucalyptus were used as centerpieces on the covered deck overlooking the water at Brant Beach Yacht Club. This is where the cocktail hour took place. Both grandmothers were given wrist corsages with black and white photos of their husbands on their wedding days attached. What a sweet little element from Kaitlyn and Matthew. The bride's mother was given a corsage made out of seashells and Swarovski crystals designed to look like hydrangeas that matched the Seashells in Bloom hairpiece worn by Kaitlyn. Single-stemmed white flowers were used sparingly with the bottles in the centerpieces and throughout the reception area space.
"The entire venue was decorated with a variety of glass bottles in different sizes and shades of aqua. Our main goal was to share everything we love about LBI with all the special people in our lives." Kaitlyn and Matthew had such beautiful details! They incorporated sea glass, ocean-colored glass bottles, and various florals to add to their beachy-themed wedding. Their theme was inspired by the beach. The color palette included shades of aqua and blue with accented navy, white, natural wood, and silver. Looking all around the venue, it was filled with sea glass and driftwood colors.
"My mother and I spent months collecting bottles from TJ Maxx, Home Goods, Michaels, and other stores. The largest bottles were clustered together at the end of the aisle to create the altar with the bay as the backdrop. Other bottles were used to decorate the steps, mantle, and tables. Each table had several bottles with a hand-painted glass table number clustered in the center on top of either a dusty blue or aqua cloth napkin. While most bottles were left empty, one or two bottles on each table had a single stem white flower, including hydrangeas, roses, and gerber daisies with sprigs of silver dollar eucalyptus and seagrass."
Each detail was thought out and planned precisely. The mantle was decorated with small glass bottles and framed photos of the bride and groom over the years. The seating cards were beach badges that Kaitlyn made with help from her friends. "We printed the badges on card stock, cut them using a hexagon-shaped hole puncher, and pushed pins in the middle to make them look like authentic Jersey Shore seasonal beach badges. The badges were light blue and white with the guest's name, our initials, an anchor, and a "serial number" on the bottom that was actually the wedding date. The place setting cards were stood up in a wooden tray filled with sand at the welcome table." How clever and unique this idea for the place setting cards were! It indeed added to the theme and made for a unique look in their wedding details.
Kaitlyn and Matthew's sea glass design invitations were printed by Minted. Designed beautifully with shades of blue and white. The design on the invitations looked like sea glass. At each place setting, there were wedding favors of bags with brightly colored saltwater taffy – "A Shore Thing!" Their wedding cake was so unique and fit the vibes well. Jennifer Richard of JenniCakes designed a cream, three-tier cake with sea glass that just looked like it came up by ocean waves.
Congratulations to Kaitlyn and Matthew! Thank you so much for having Limelight Entertainment capture your very special day.
Photographer: Jessica Halas of Limelight Entertainment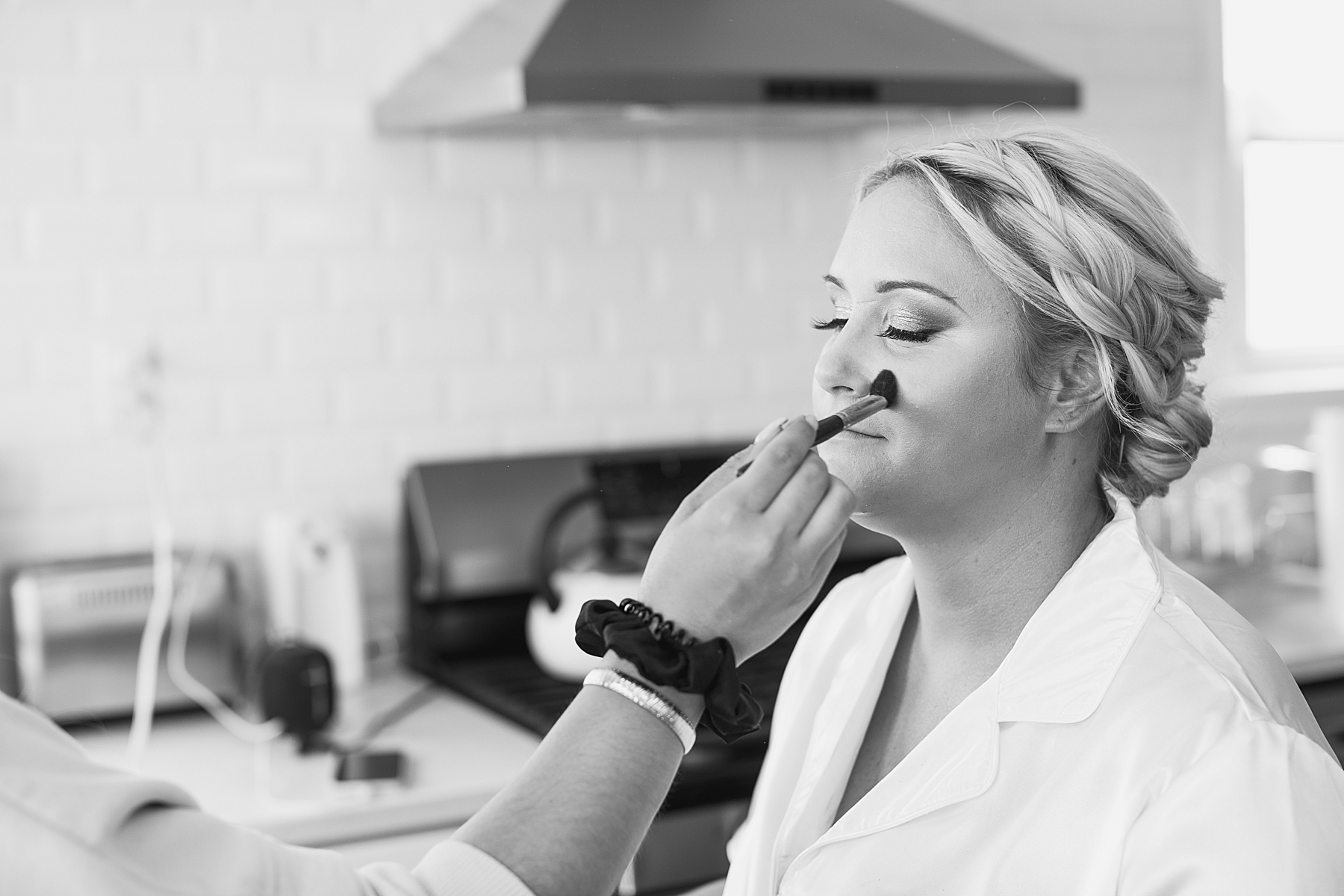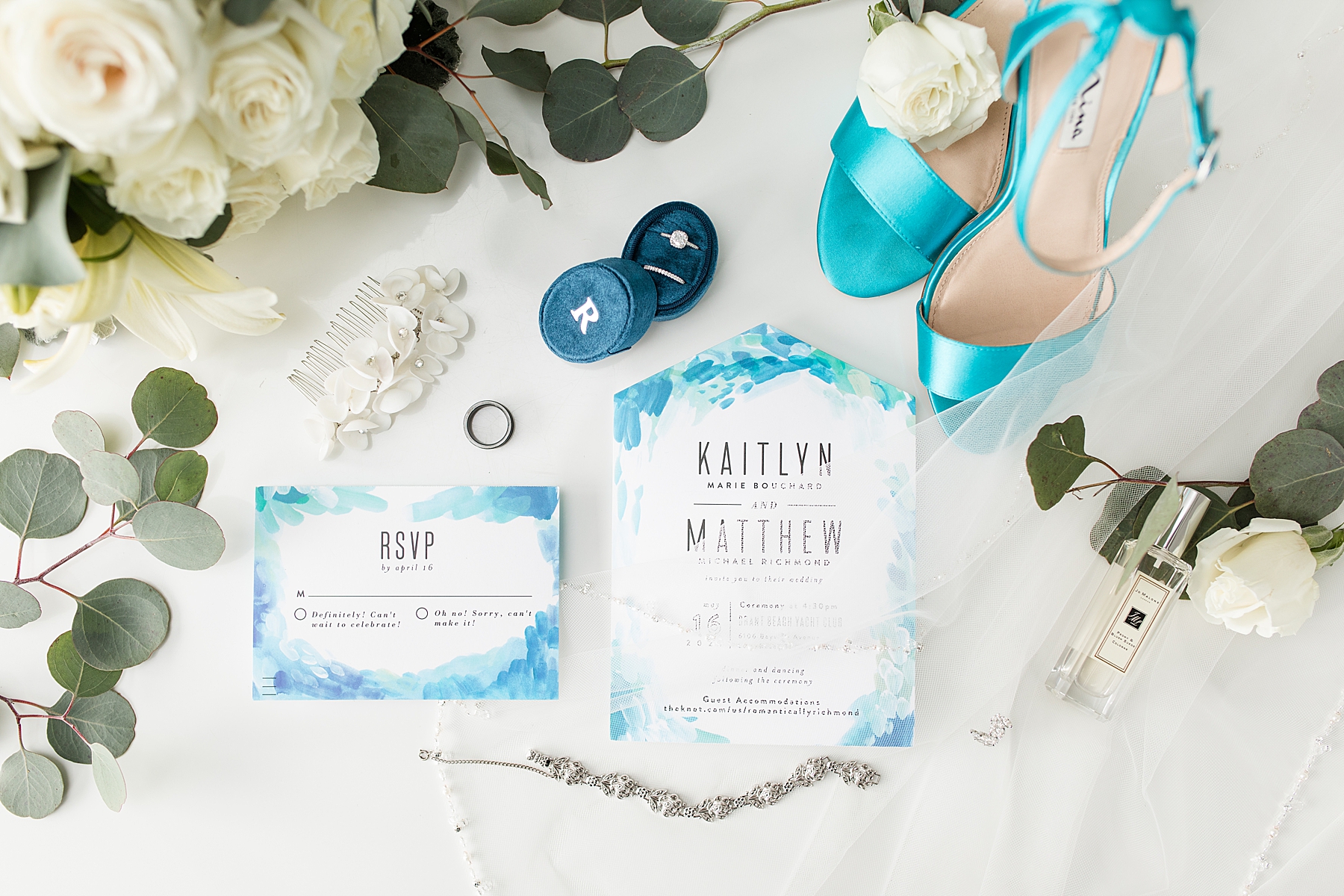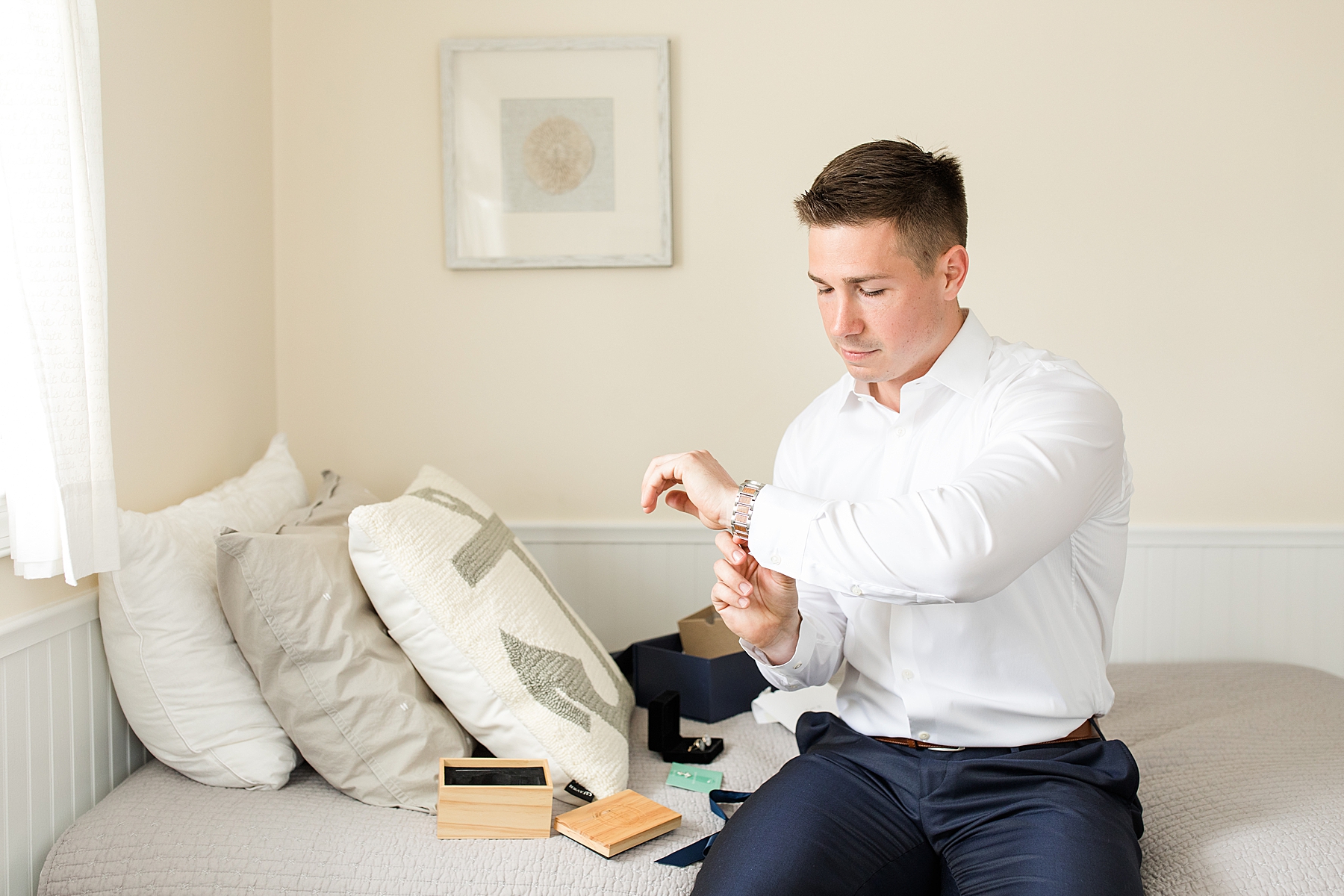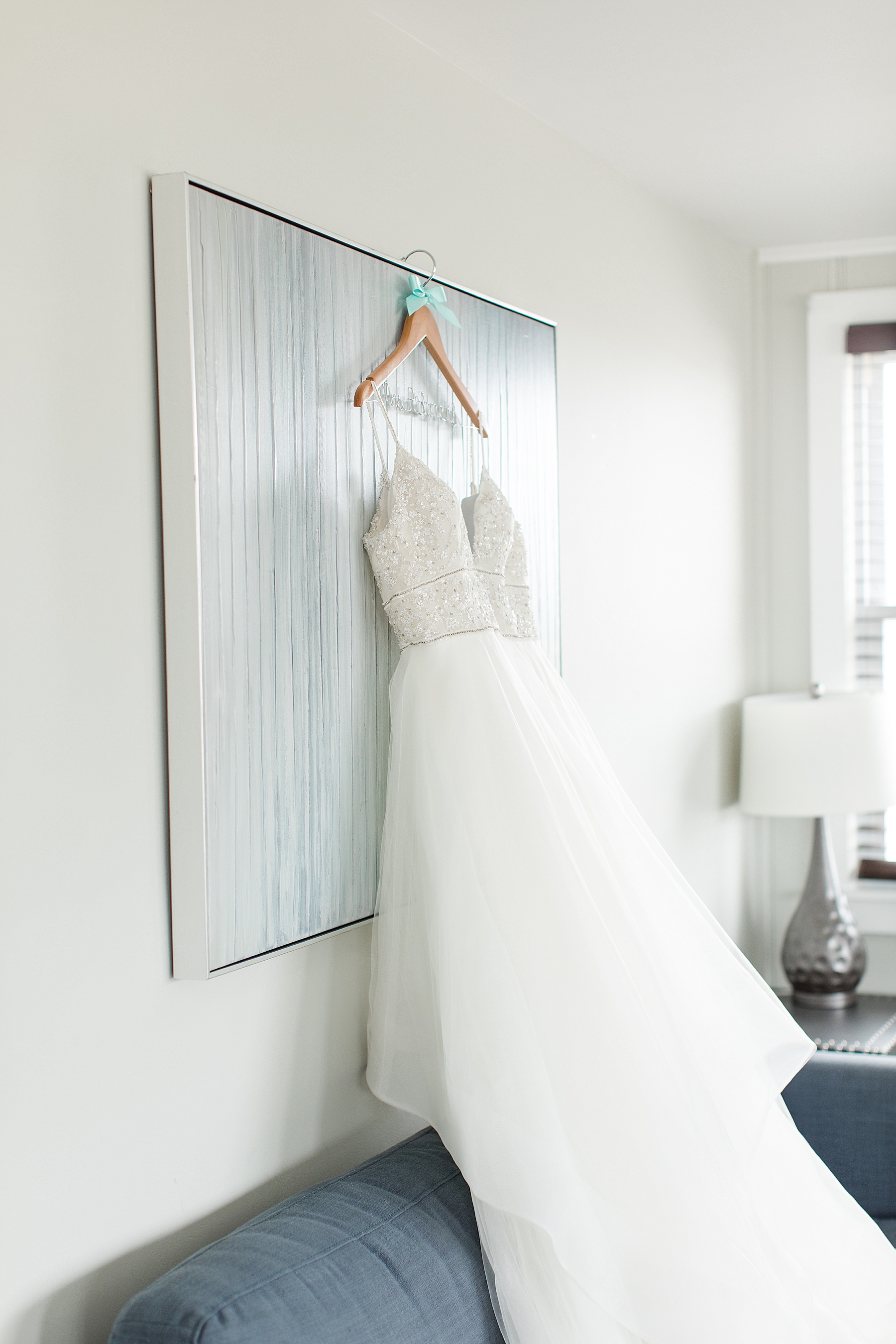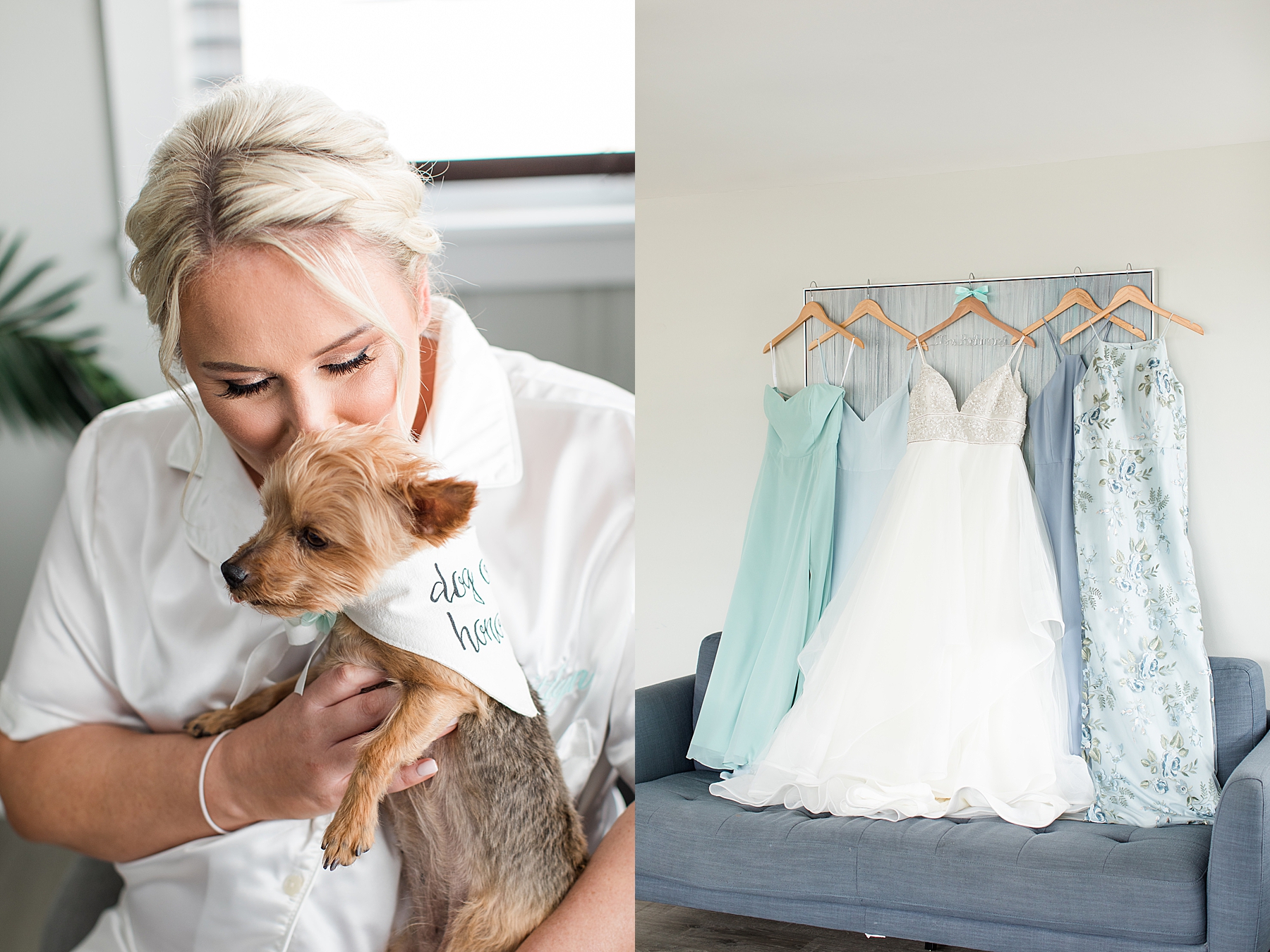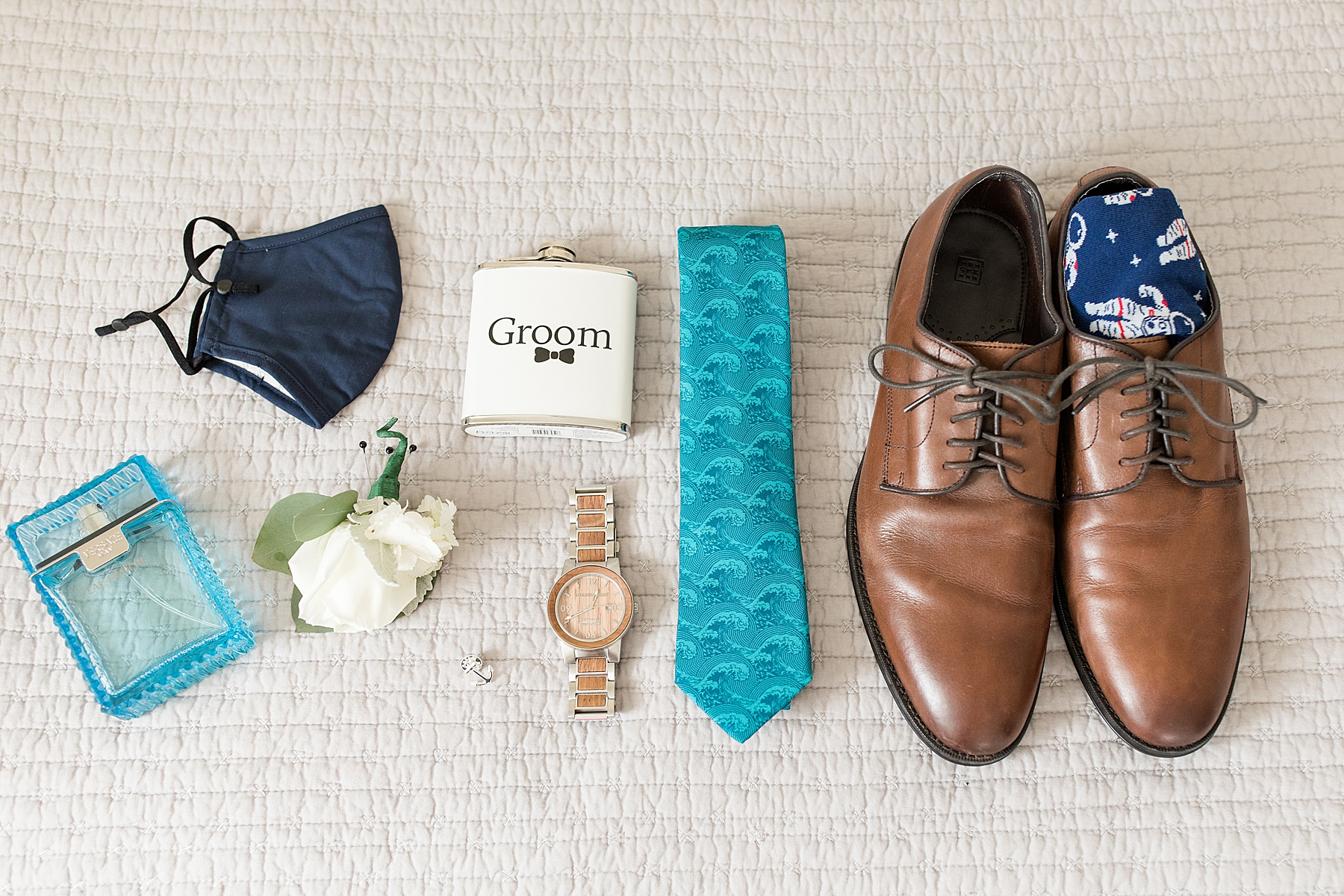 They vacationed every summer in LBI for the last 15 years, it was destiny for them to get married here. "LBI is our happy place!"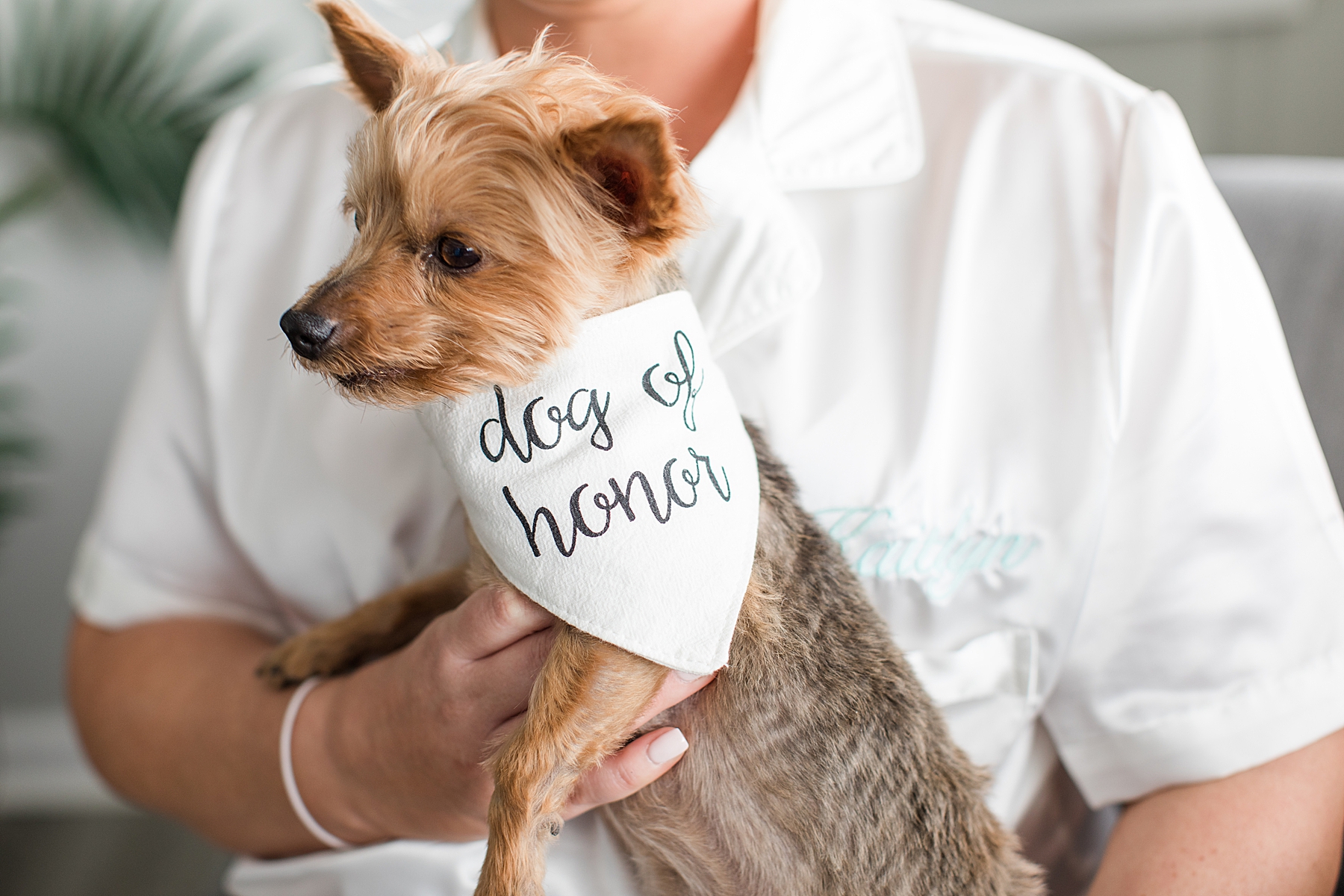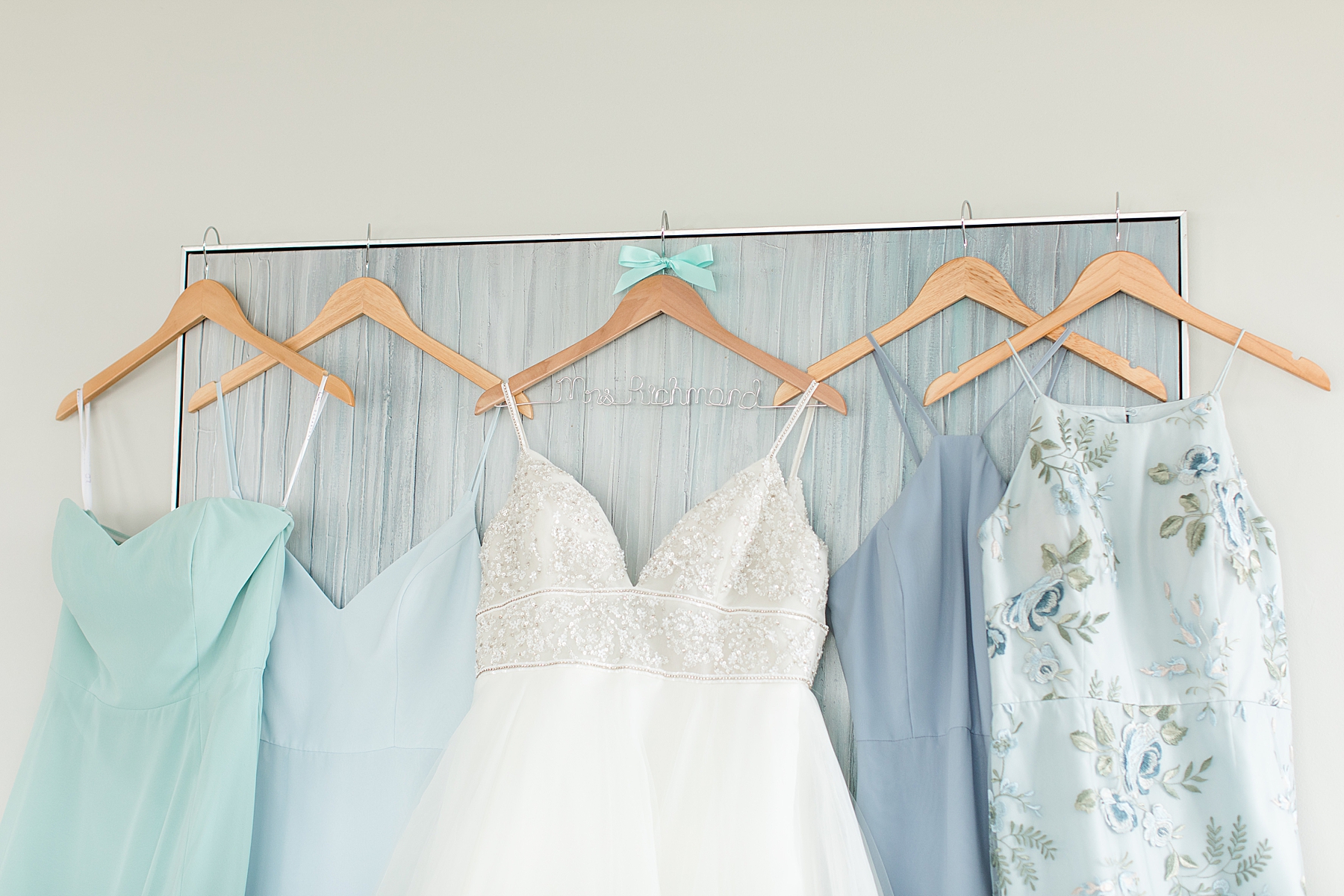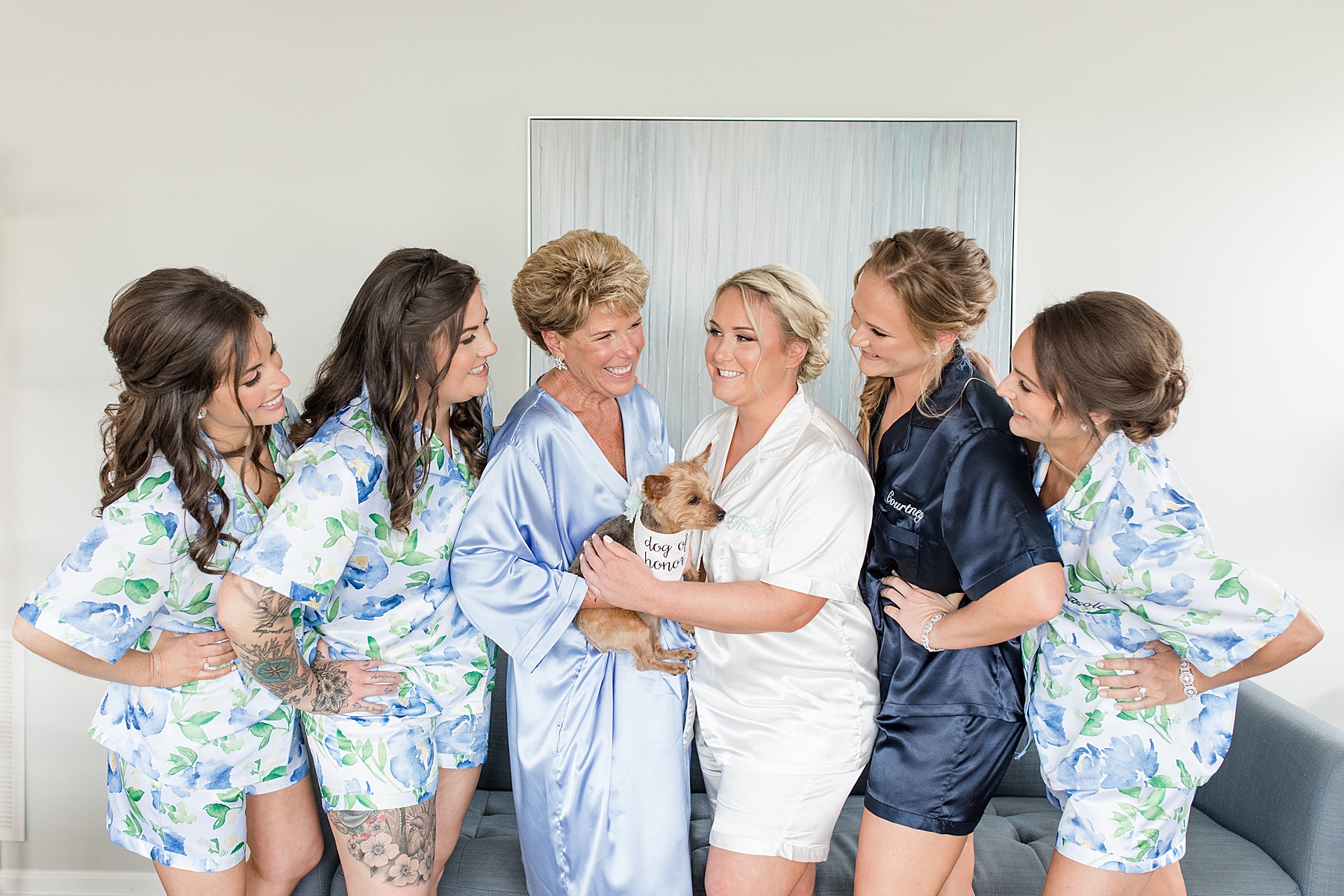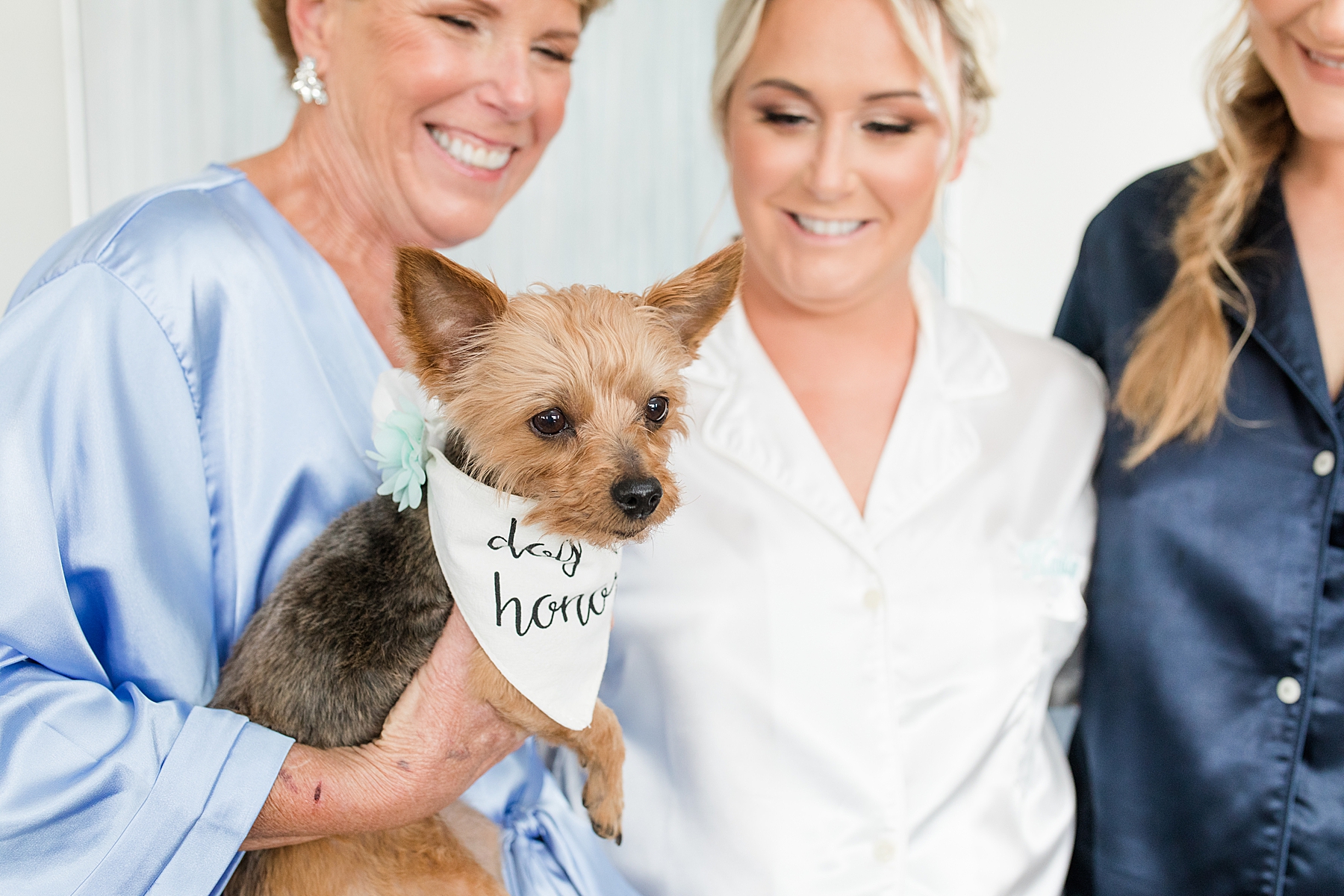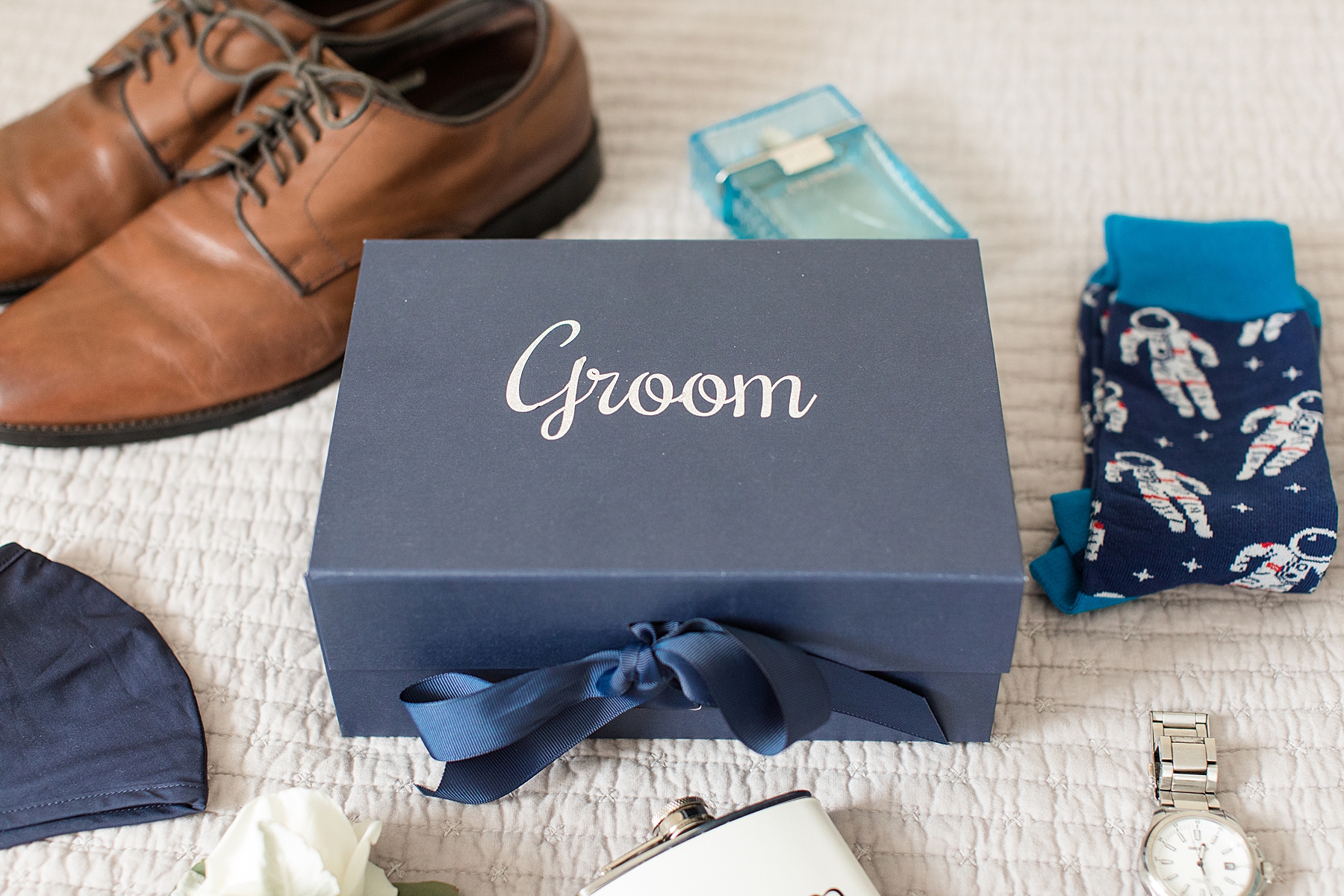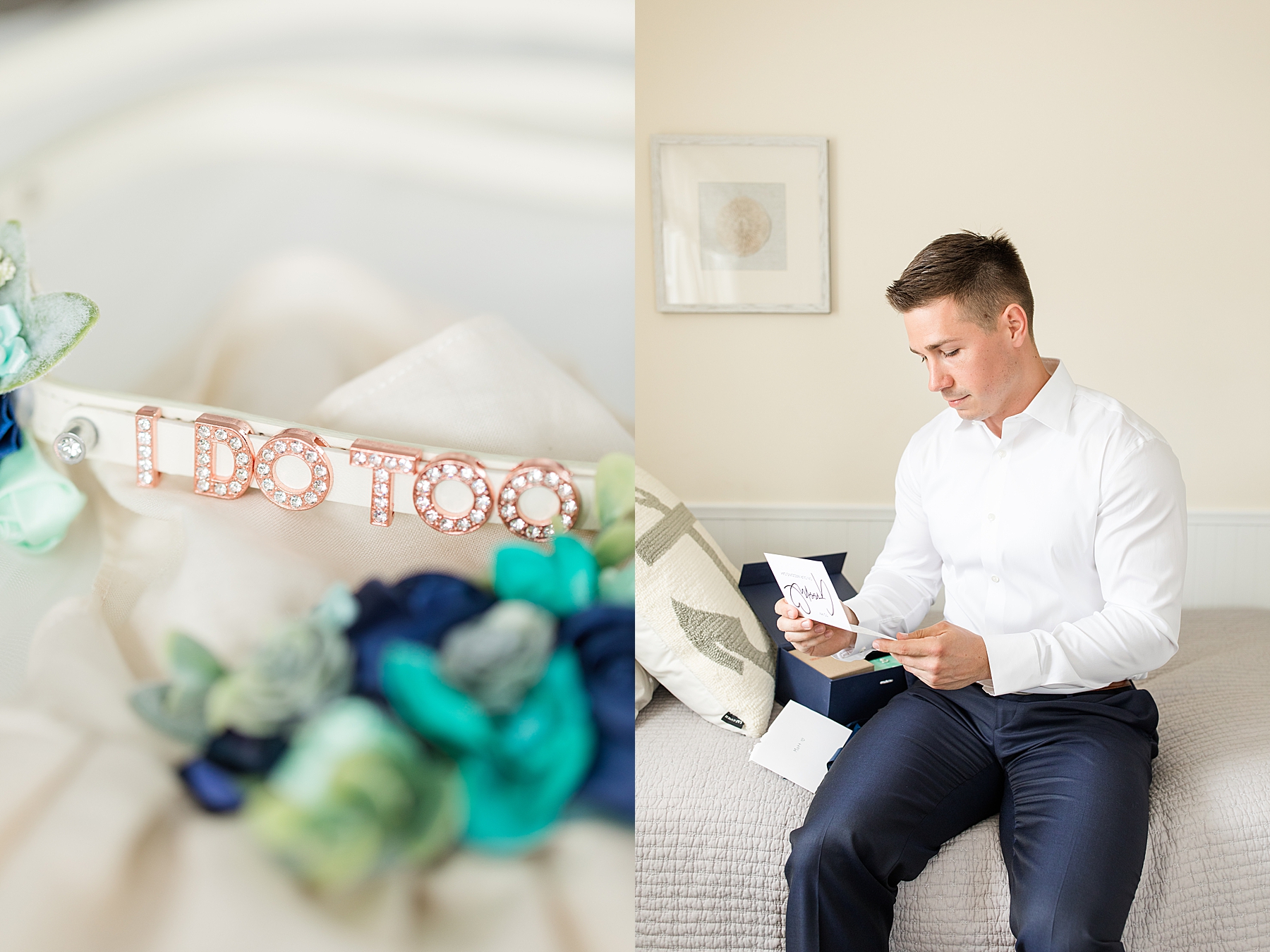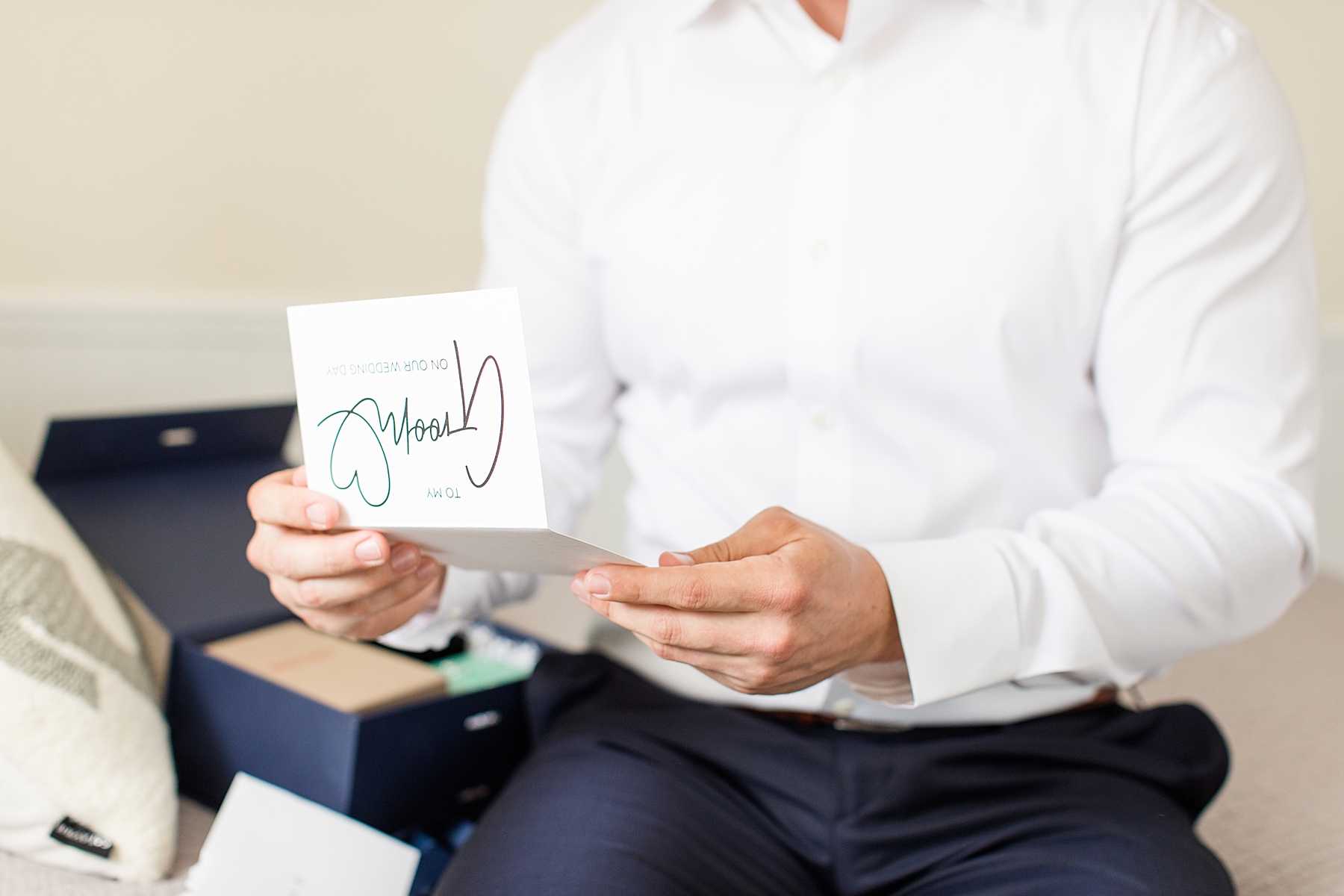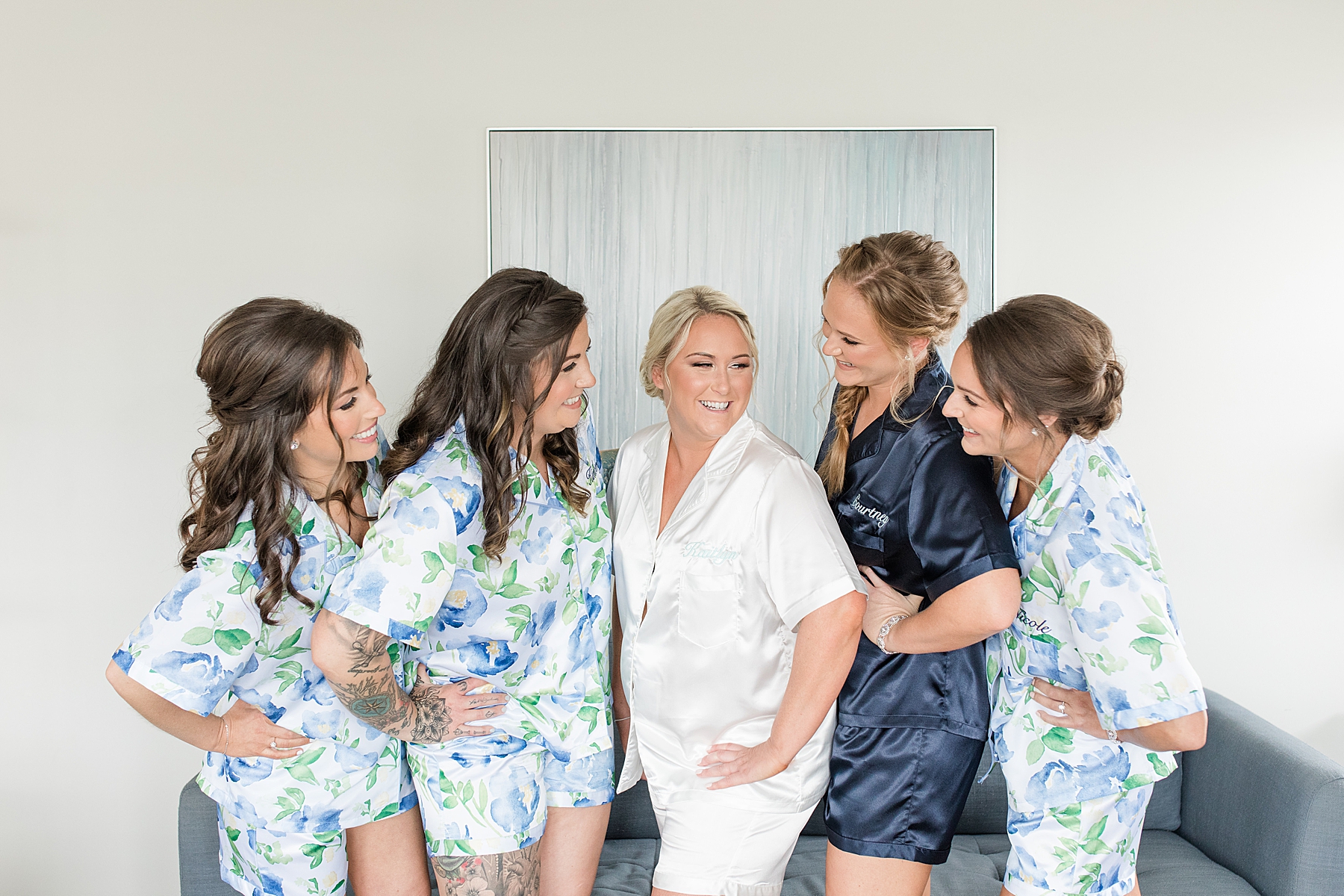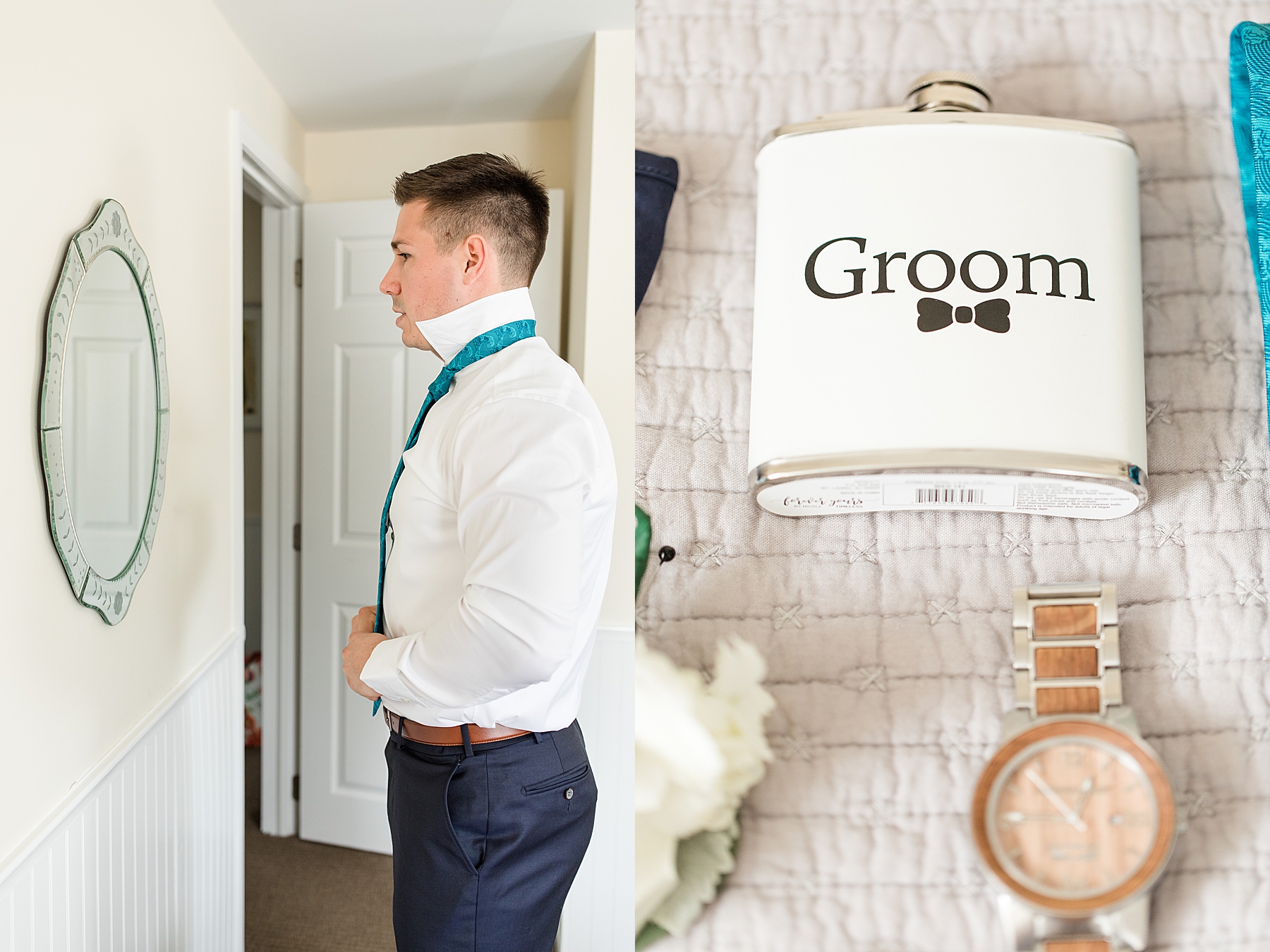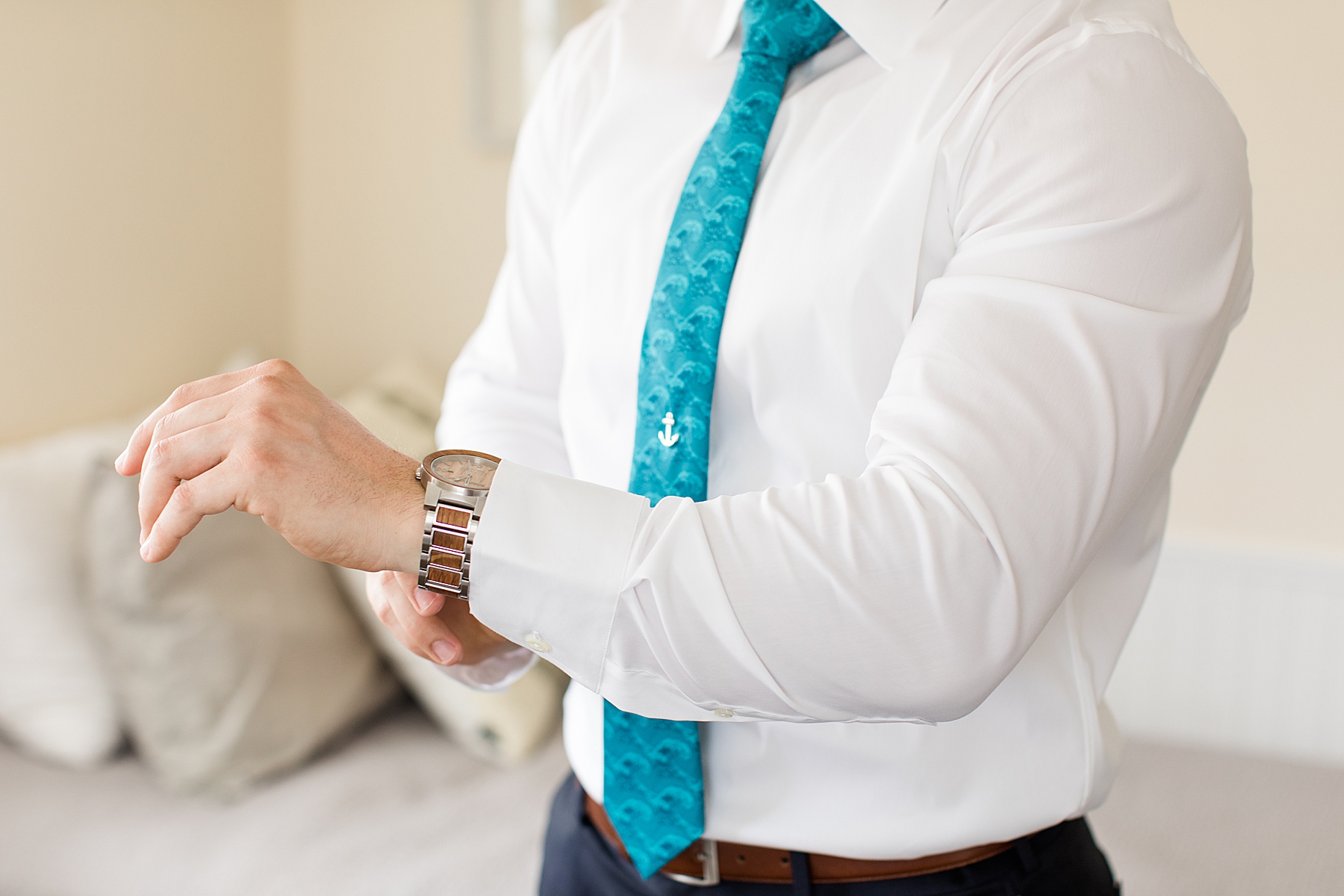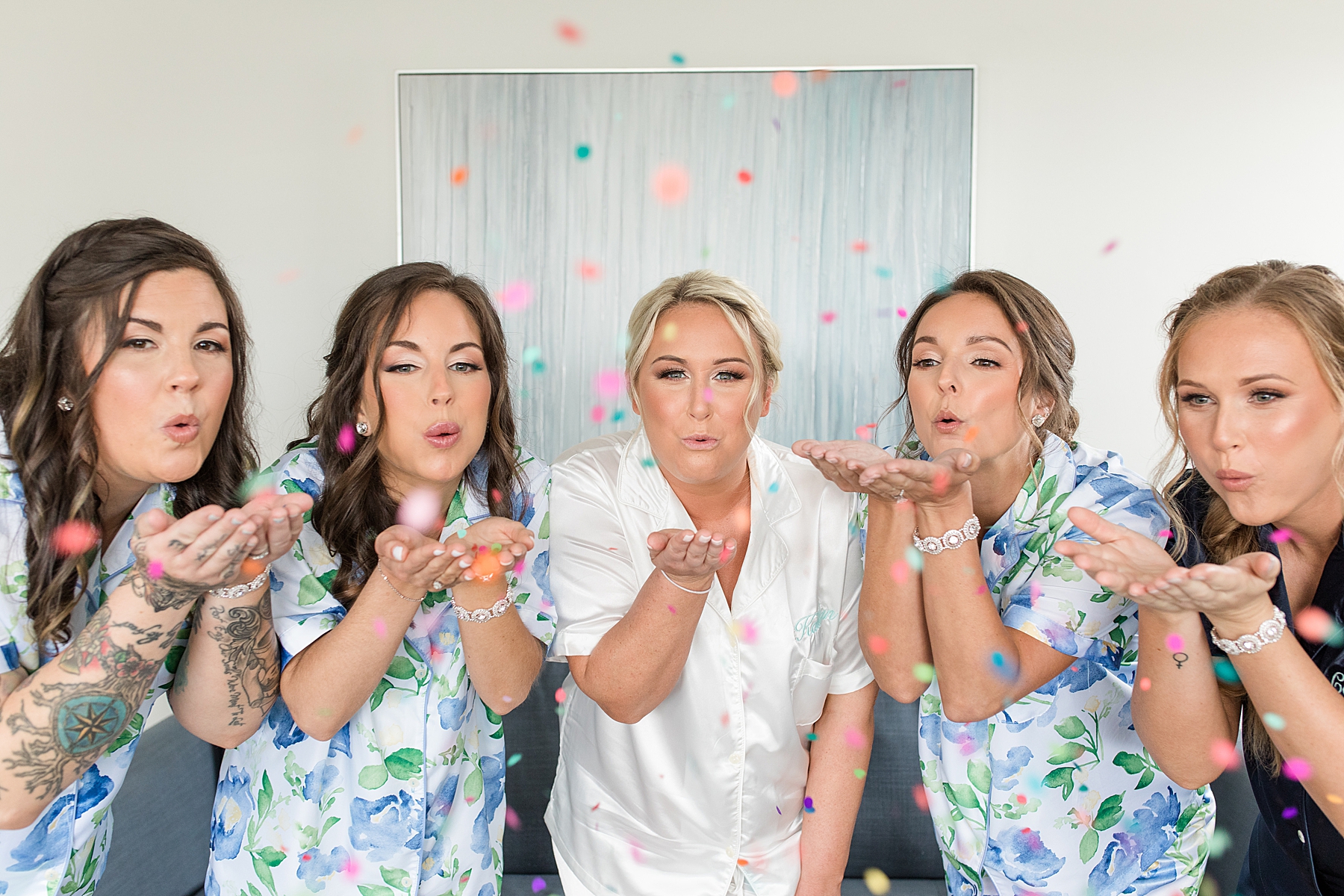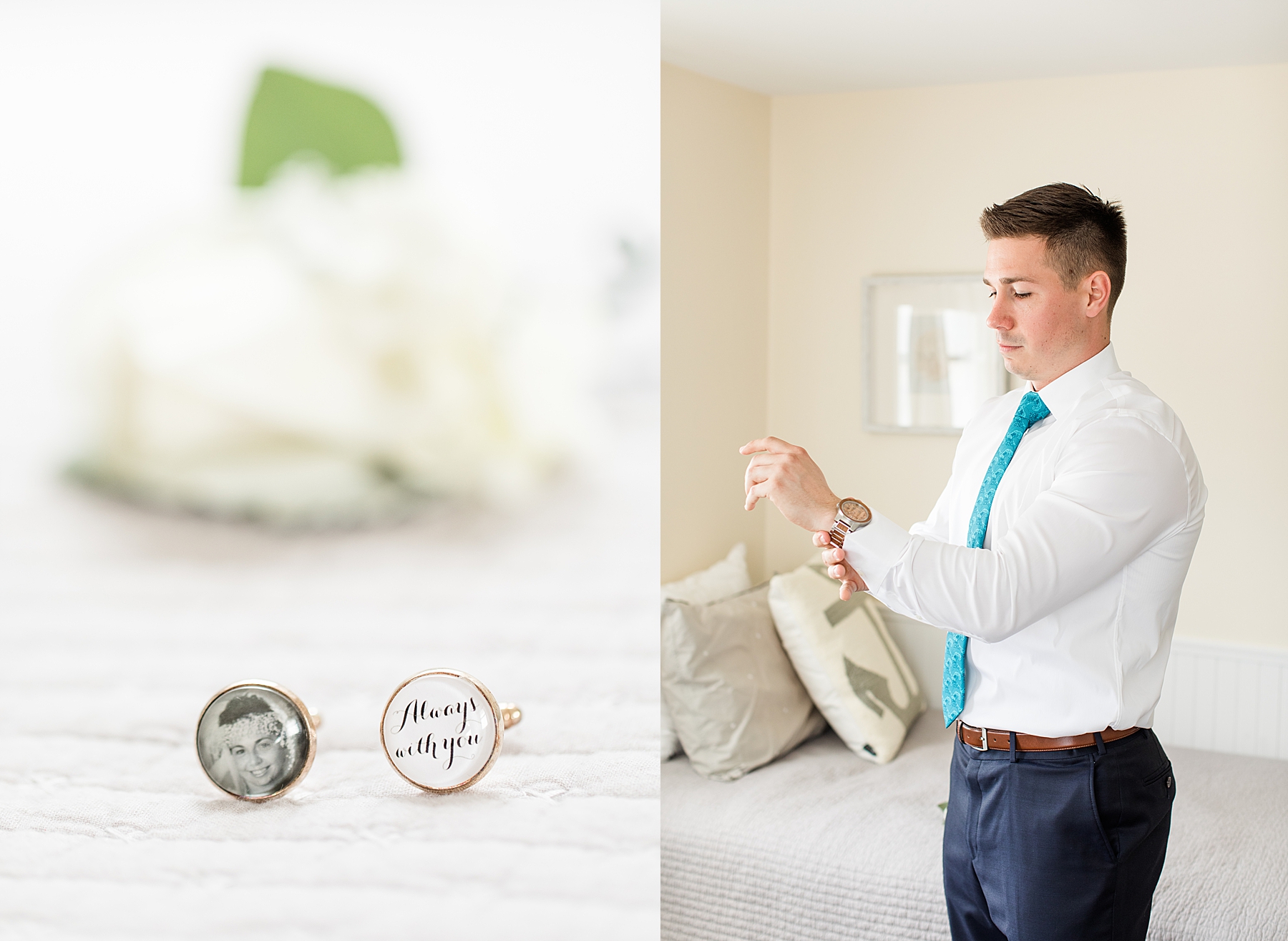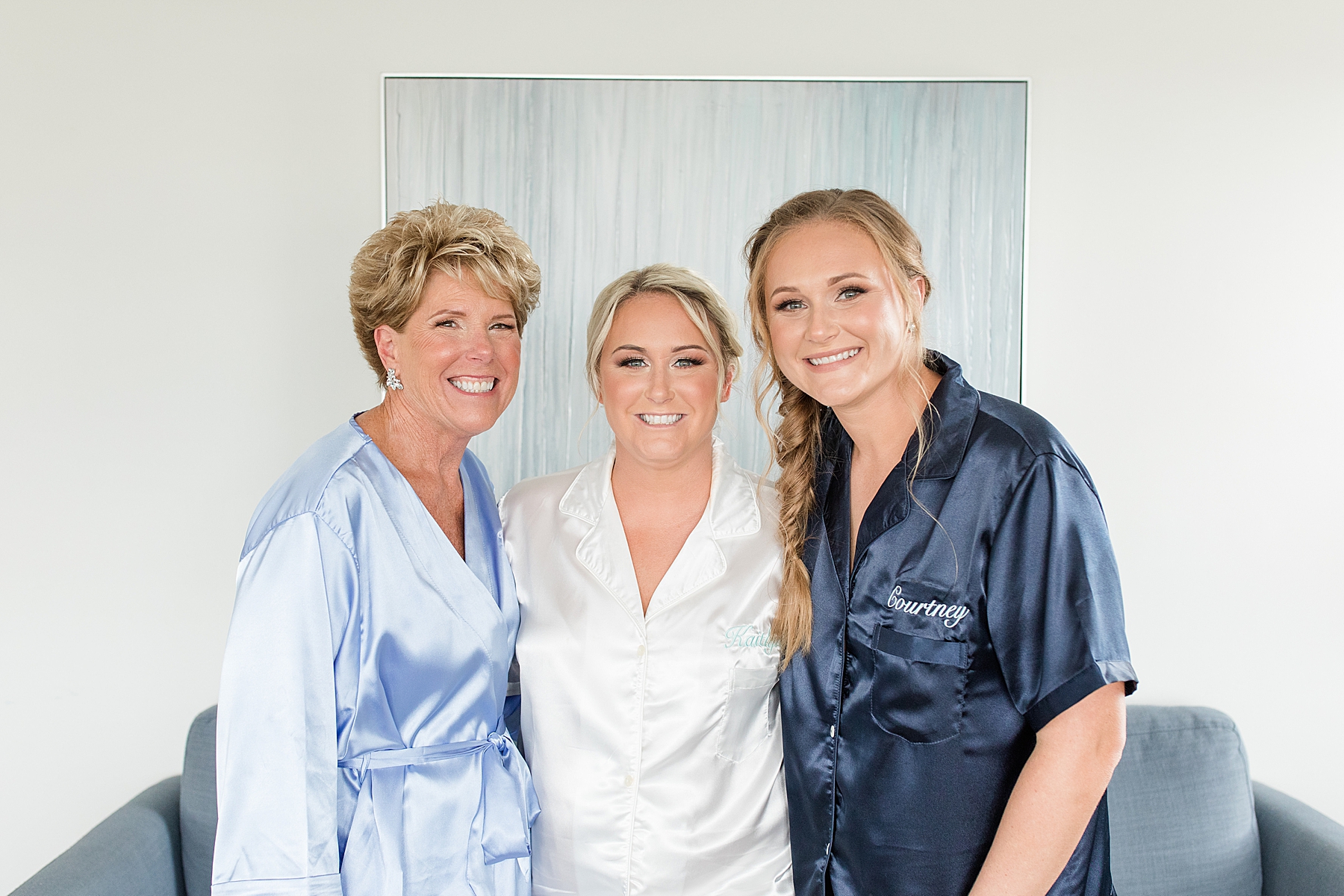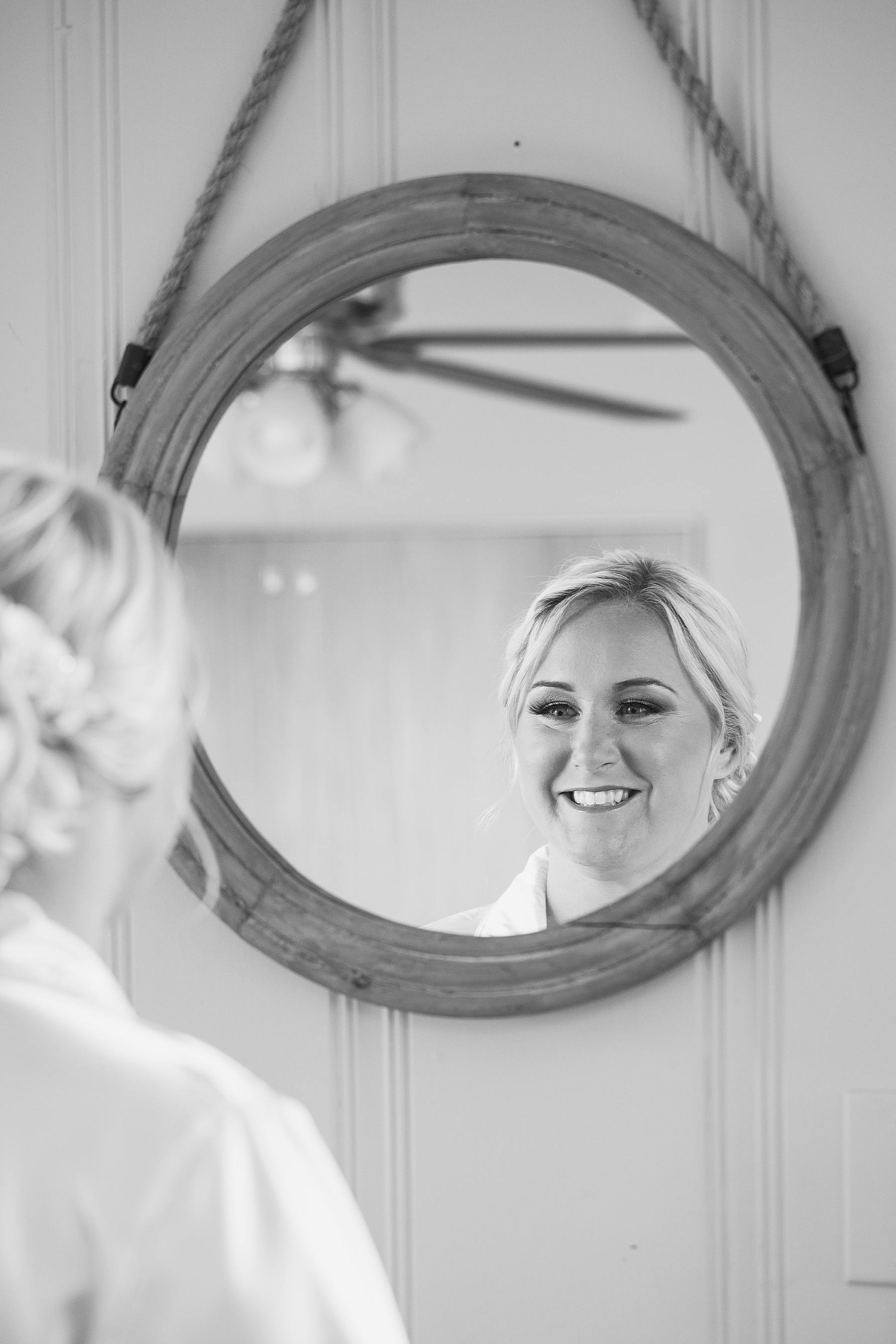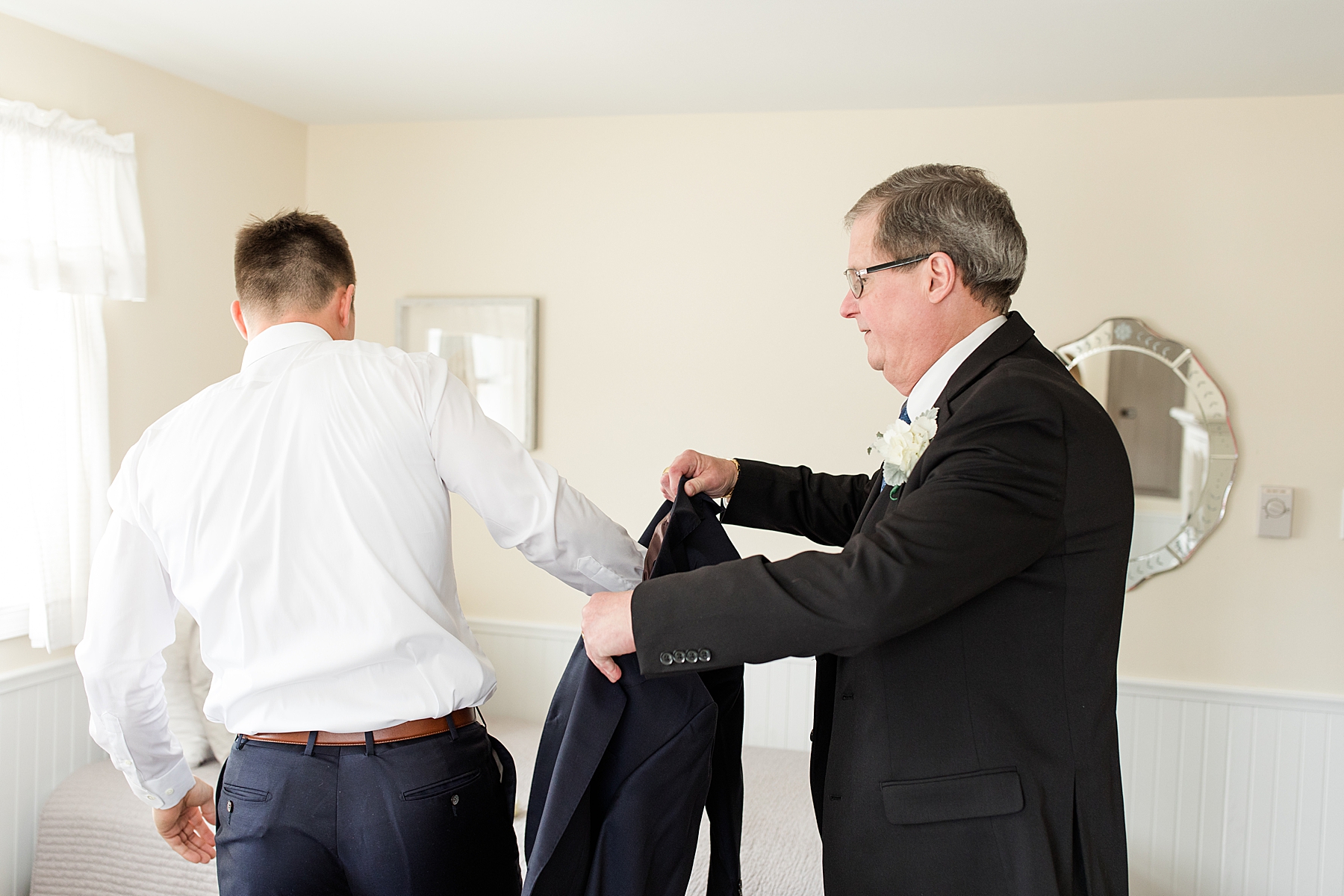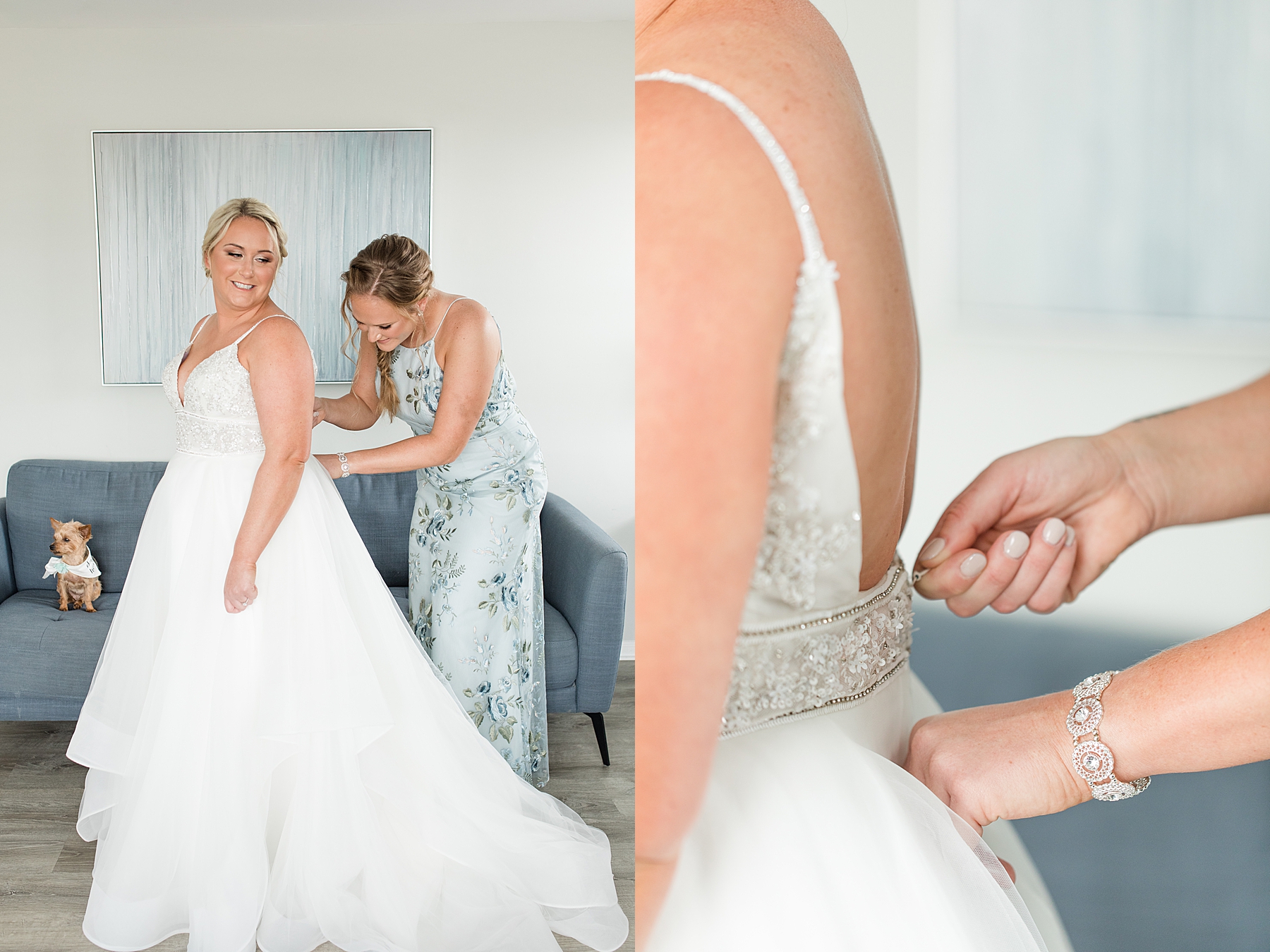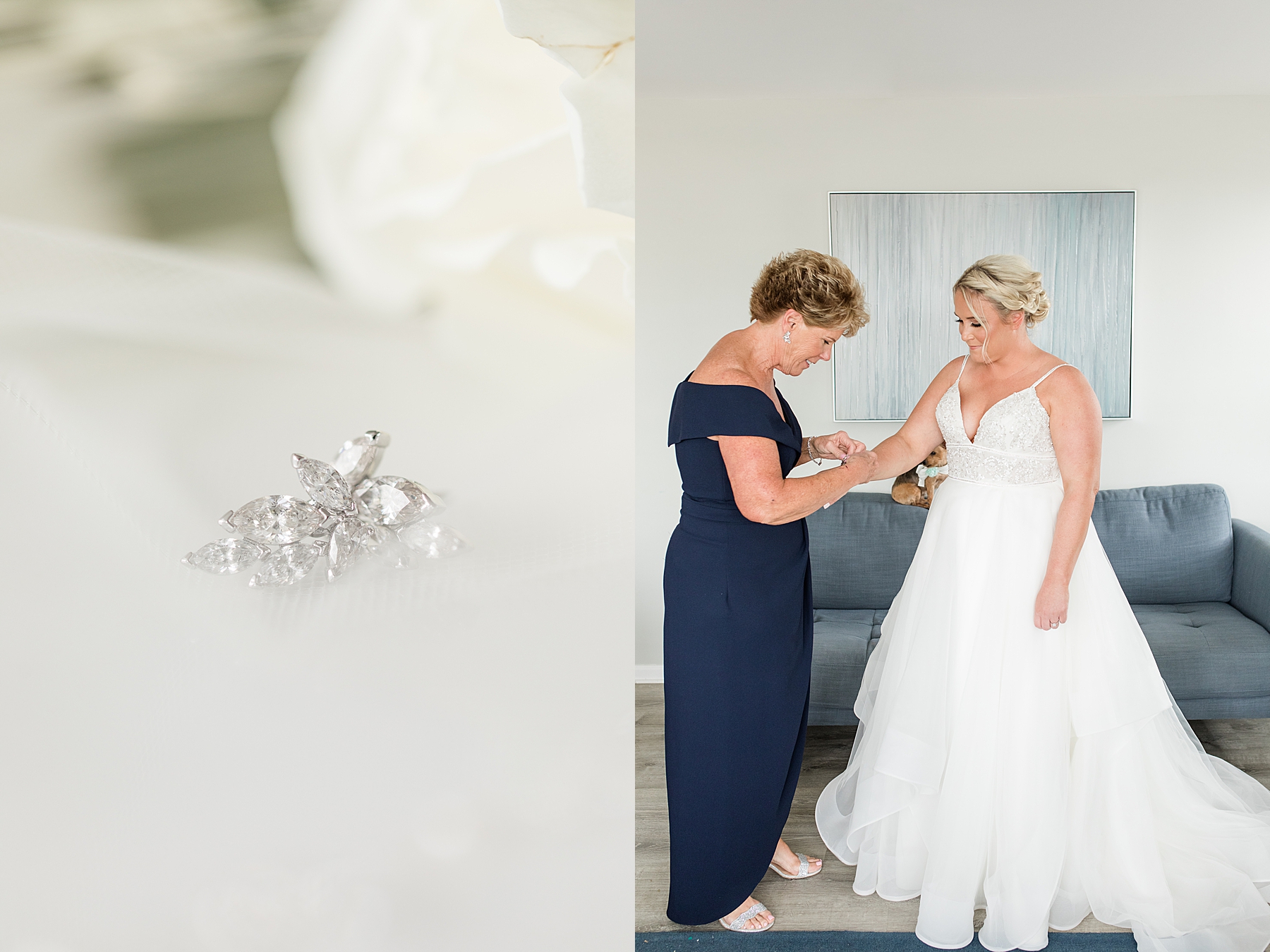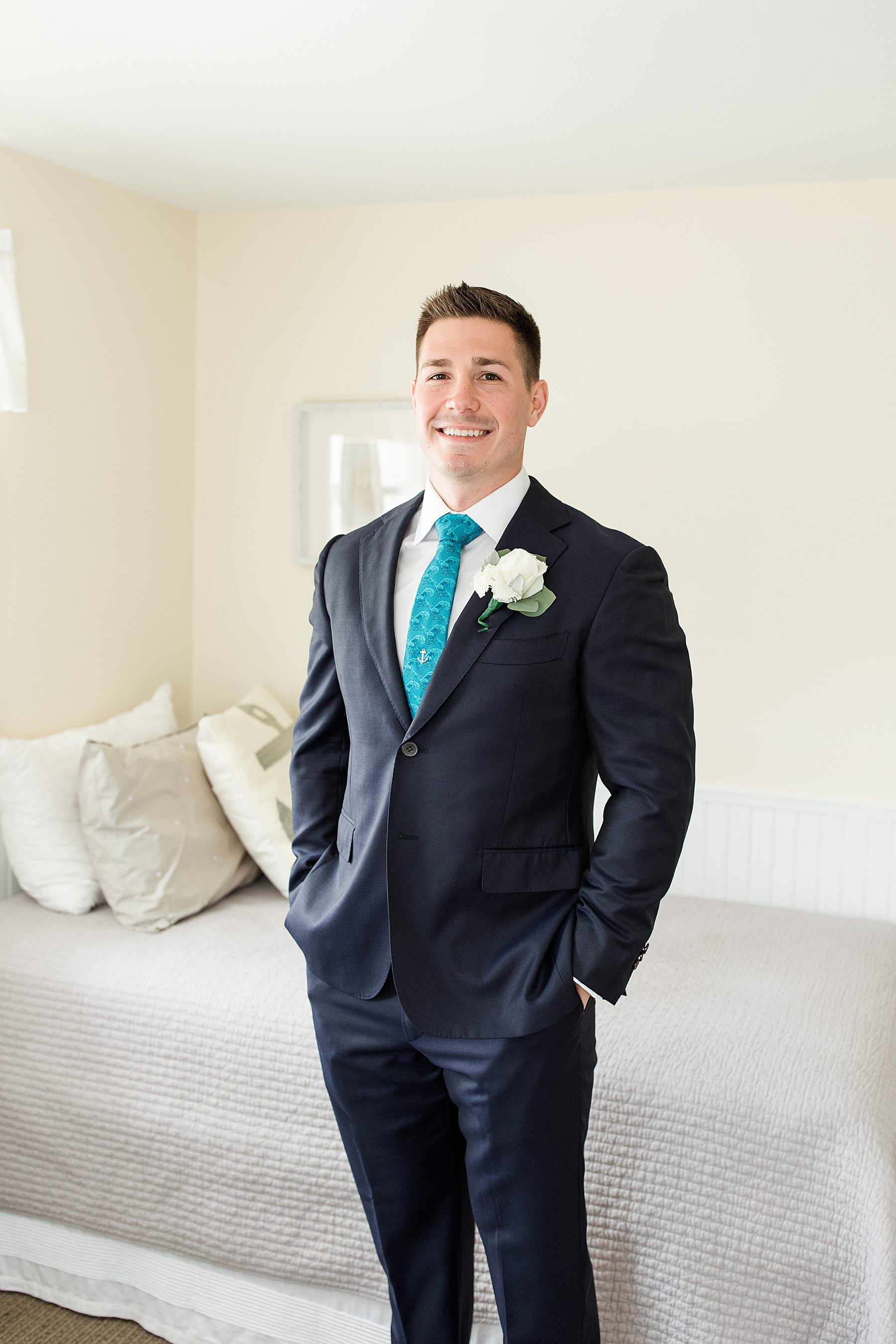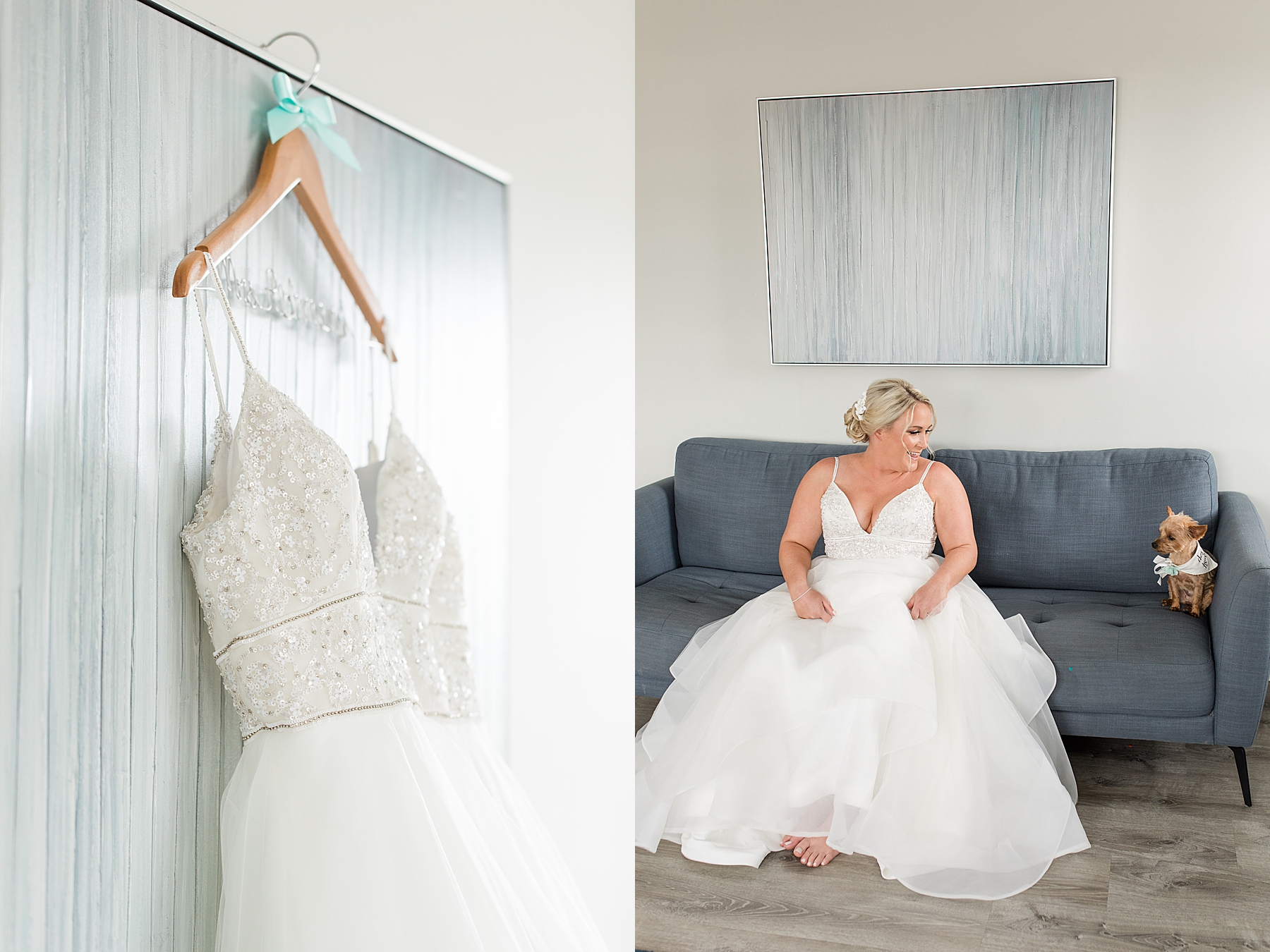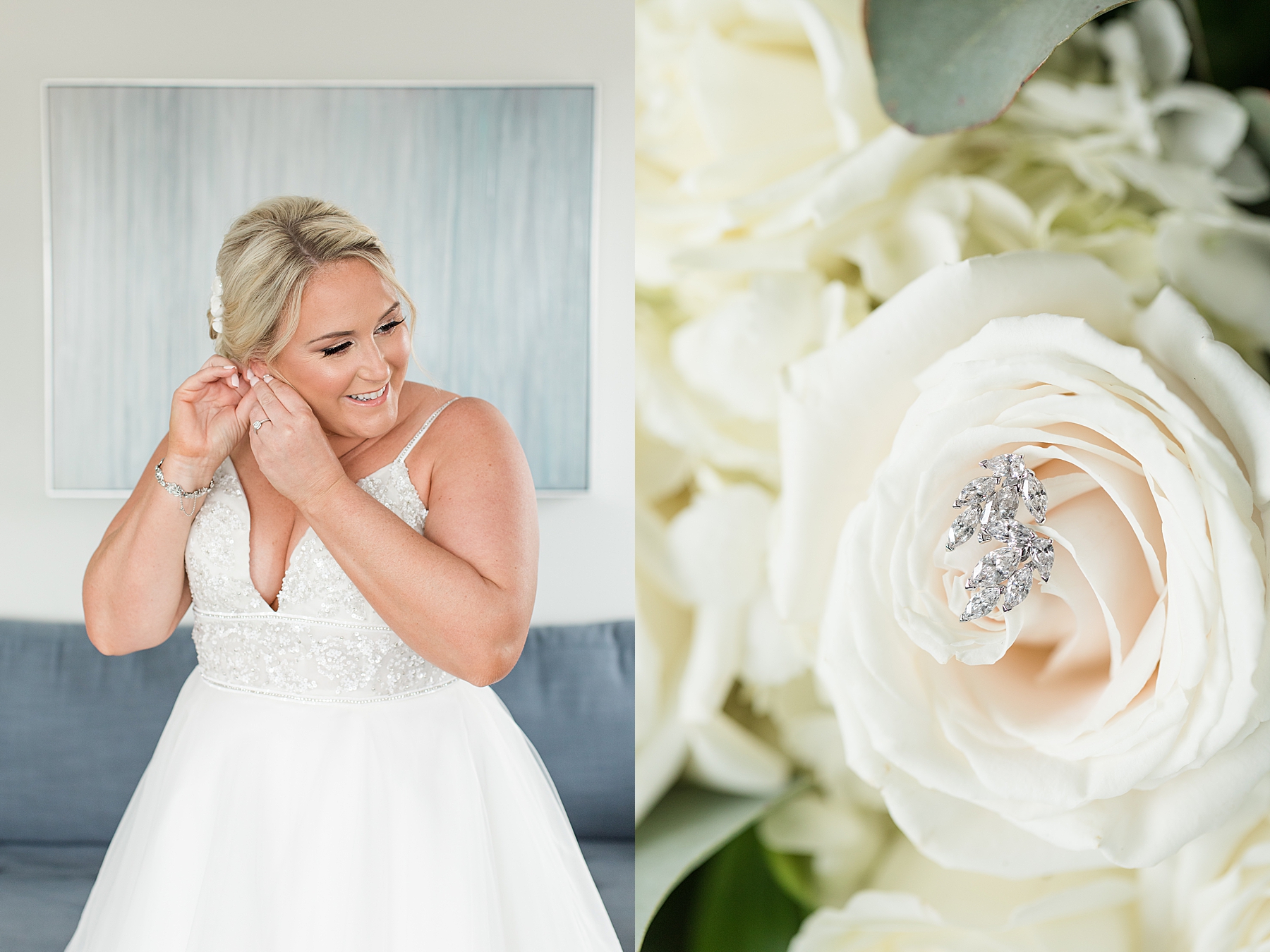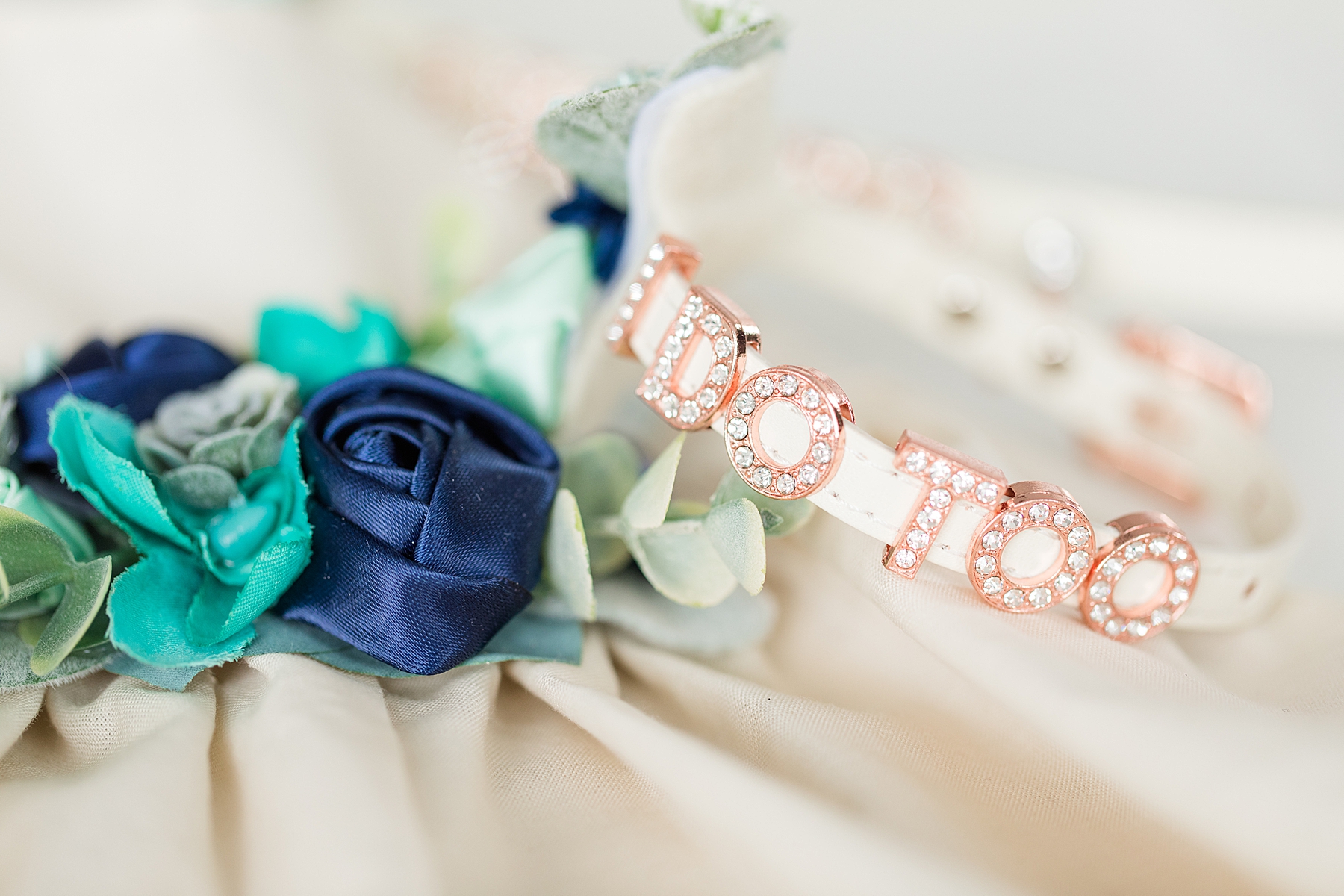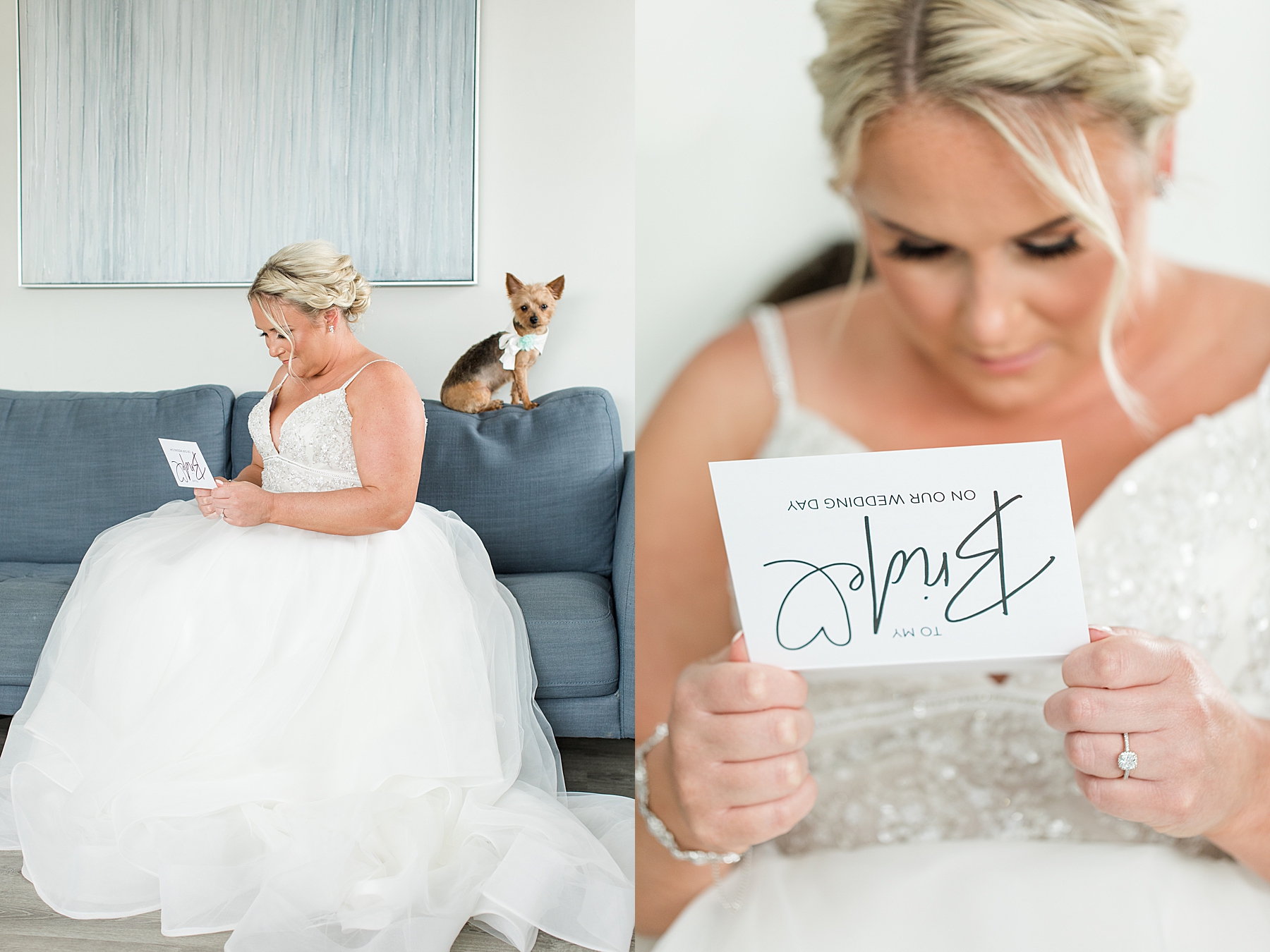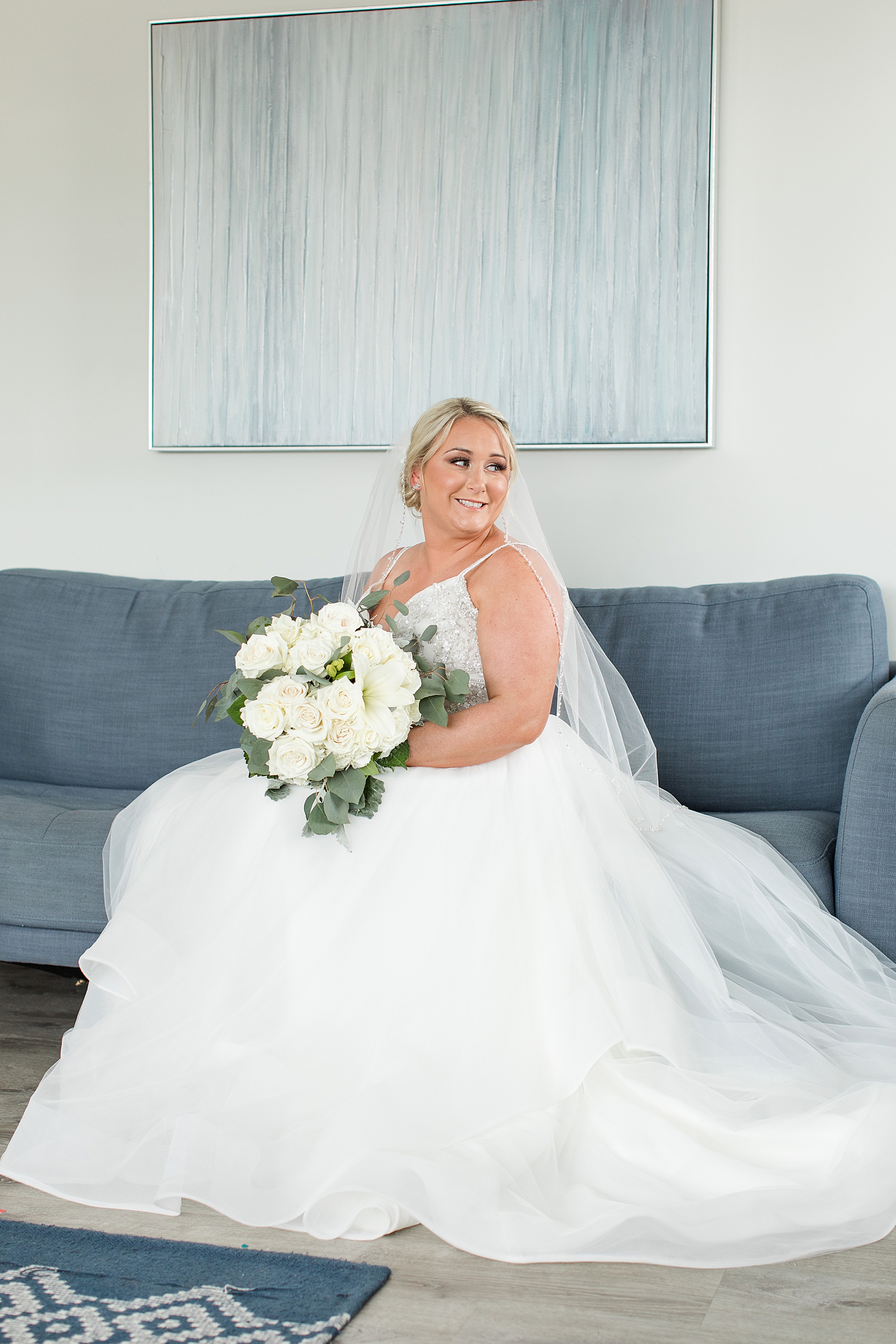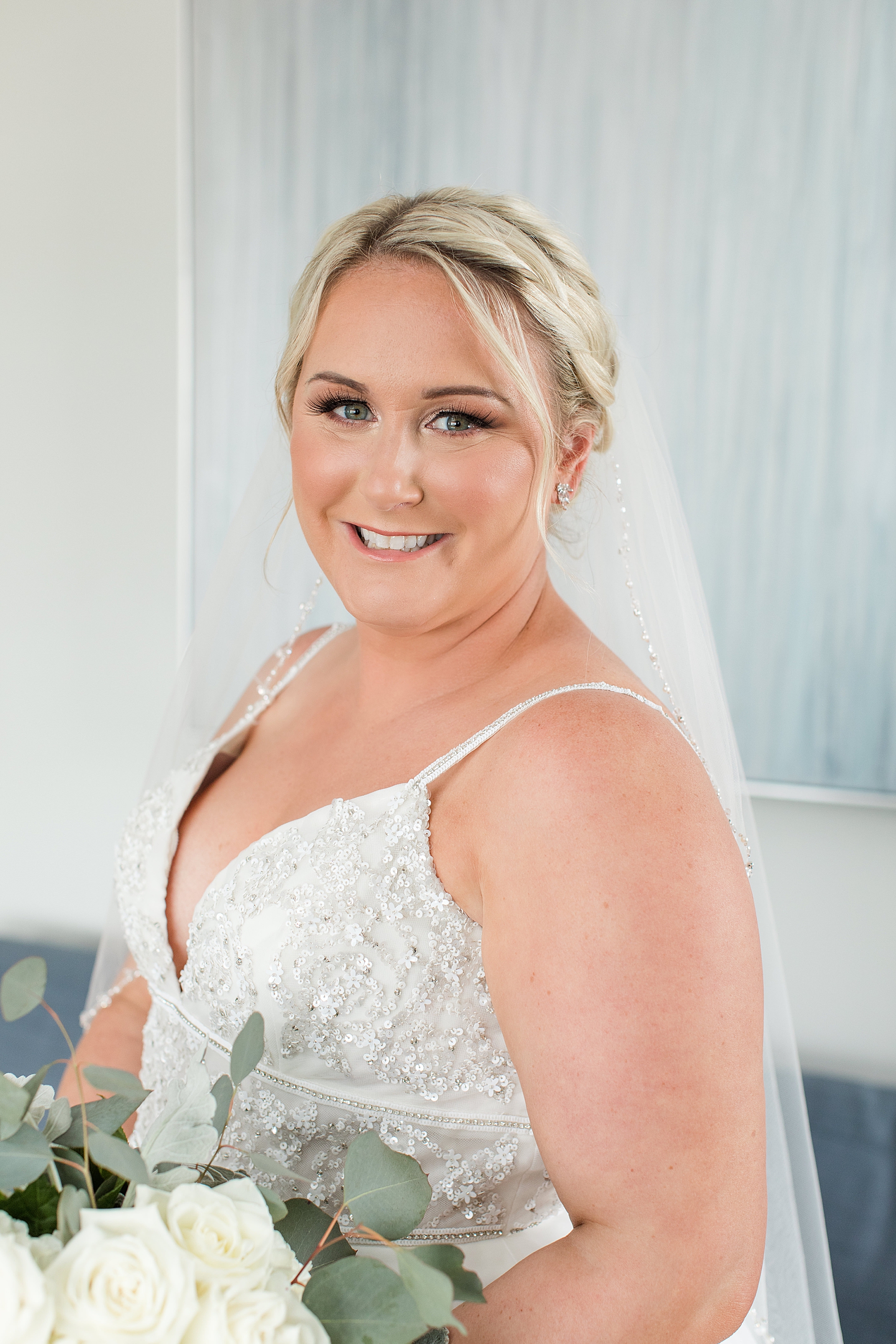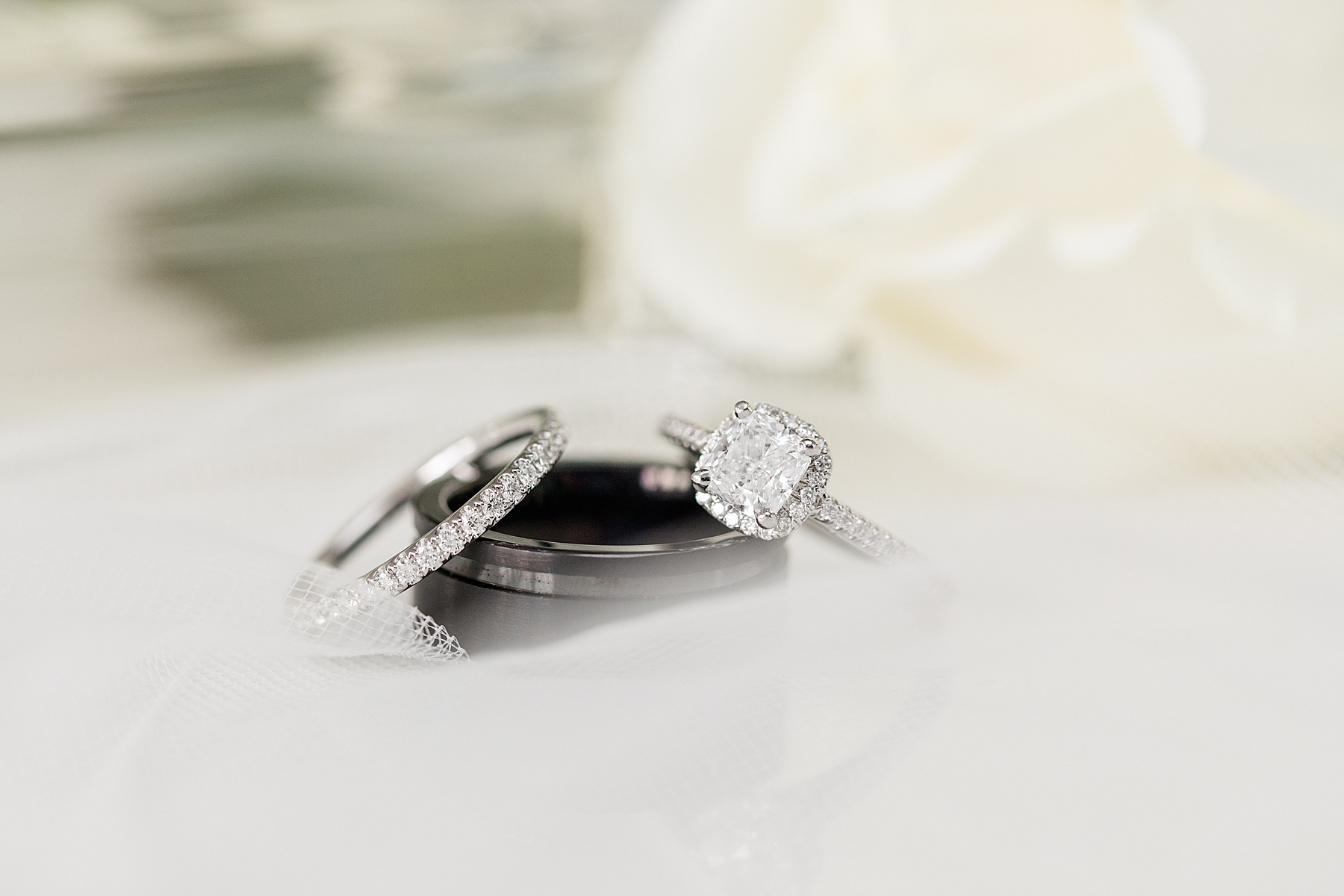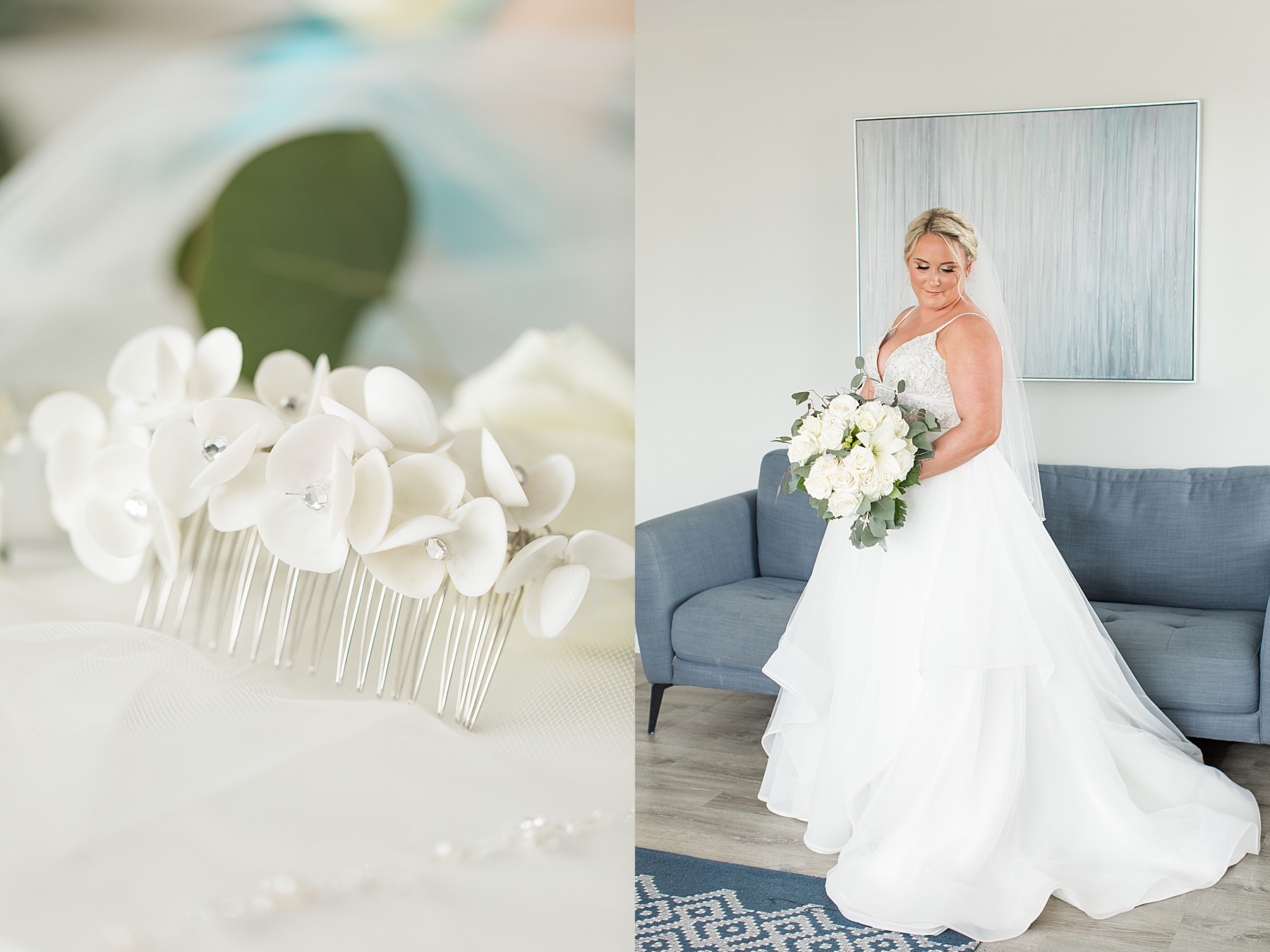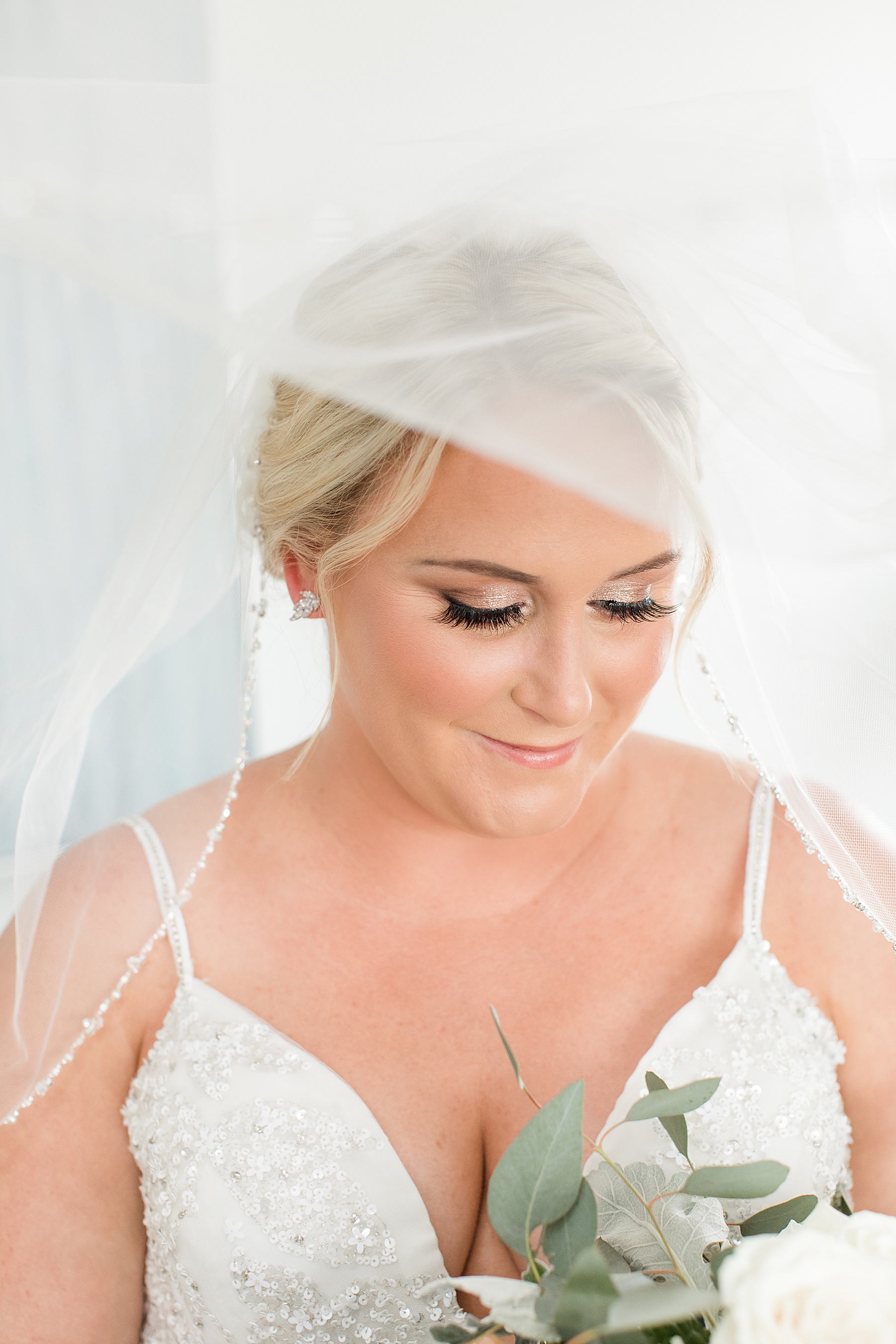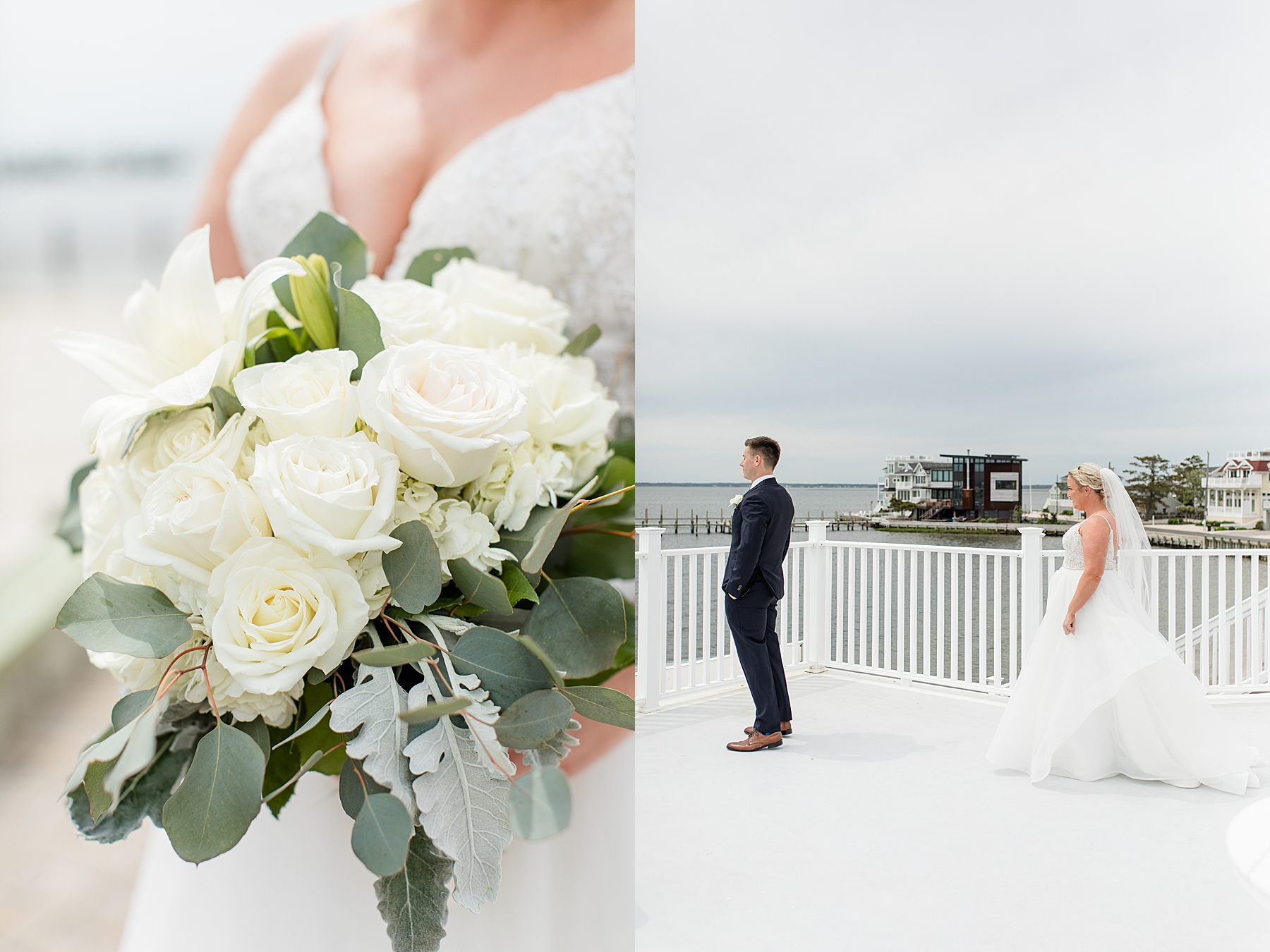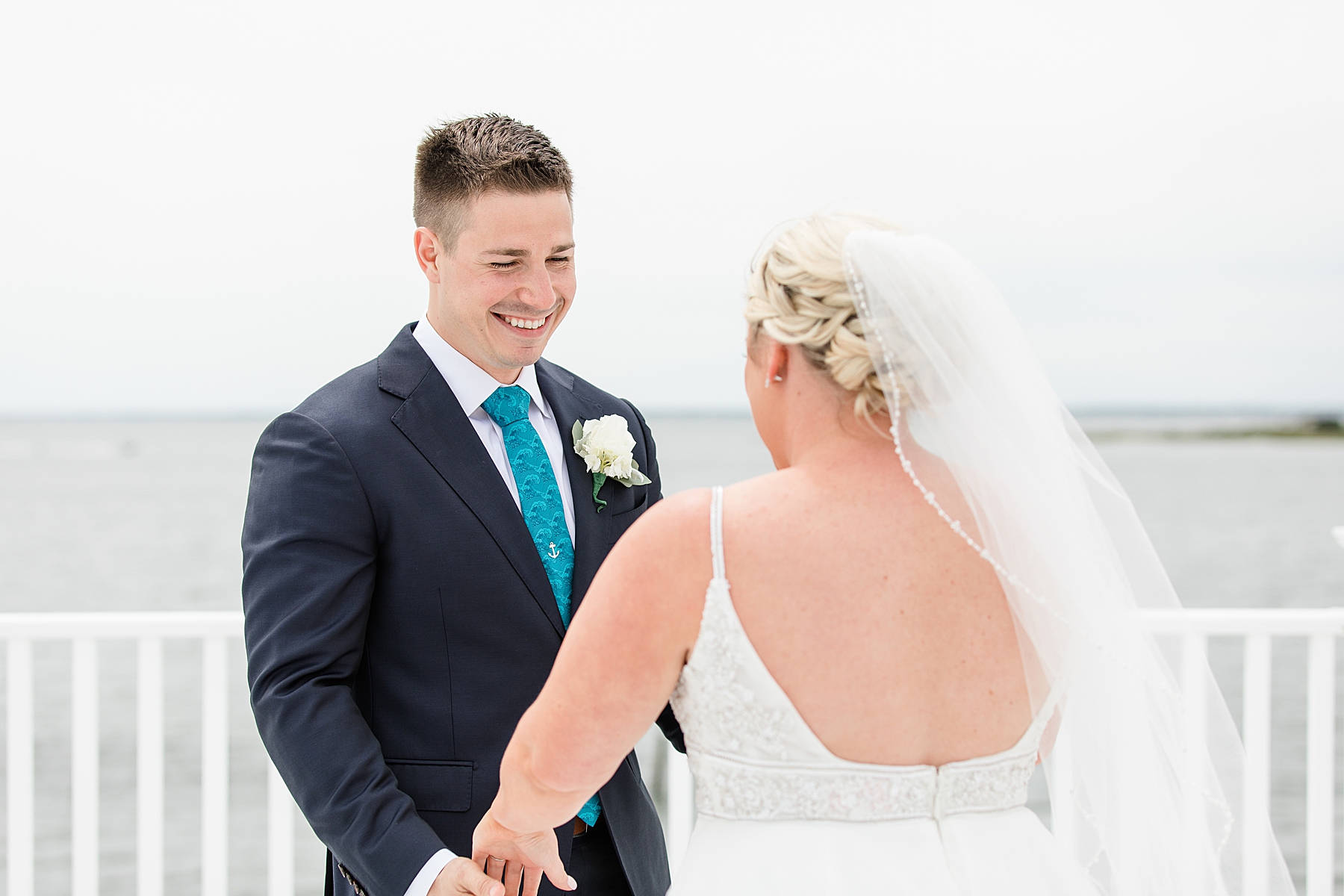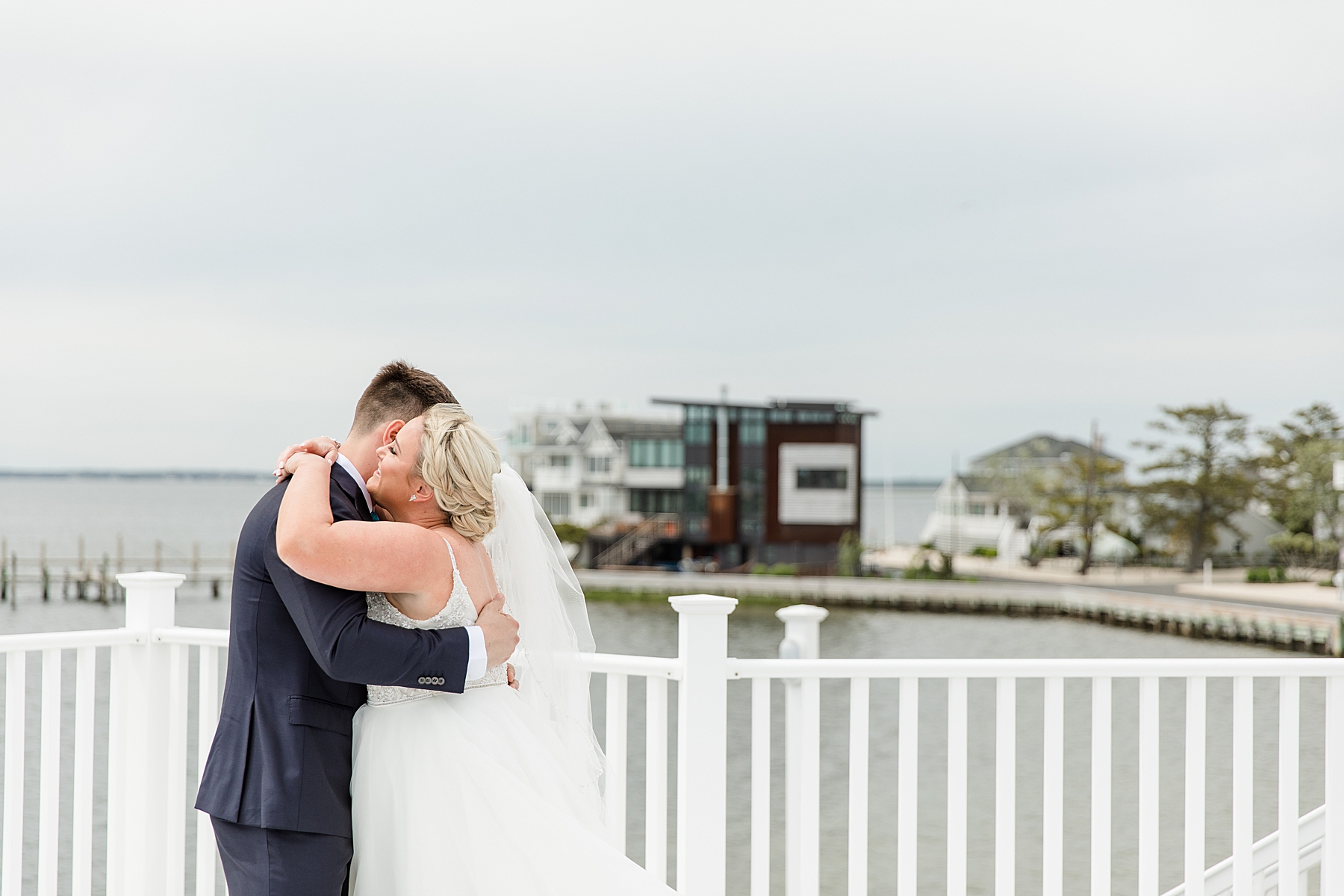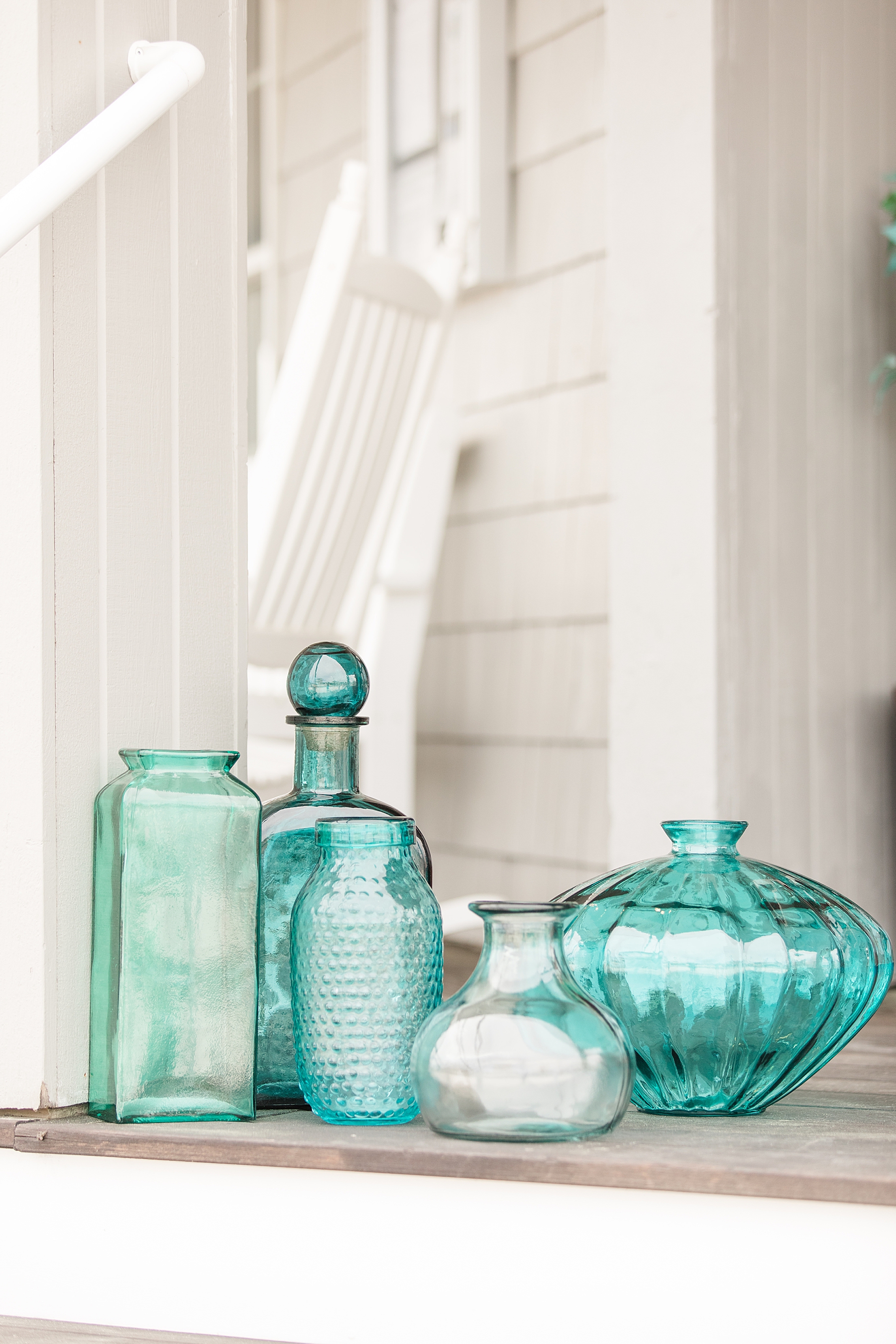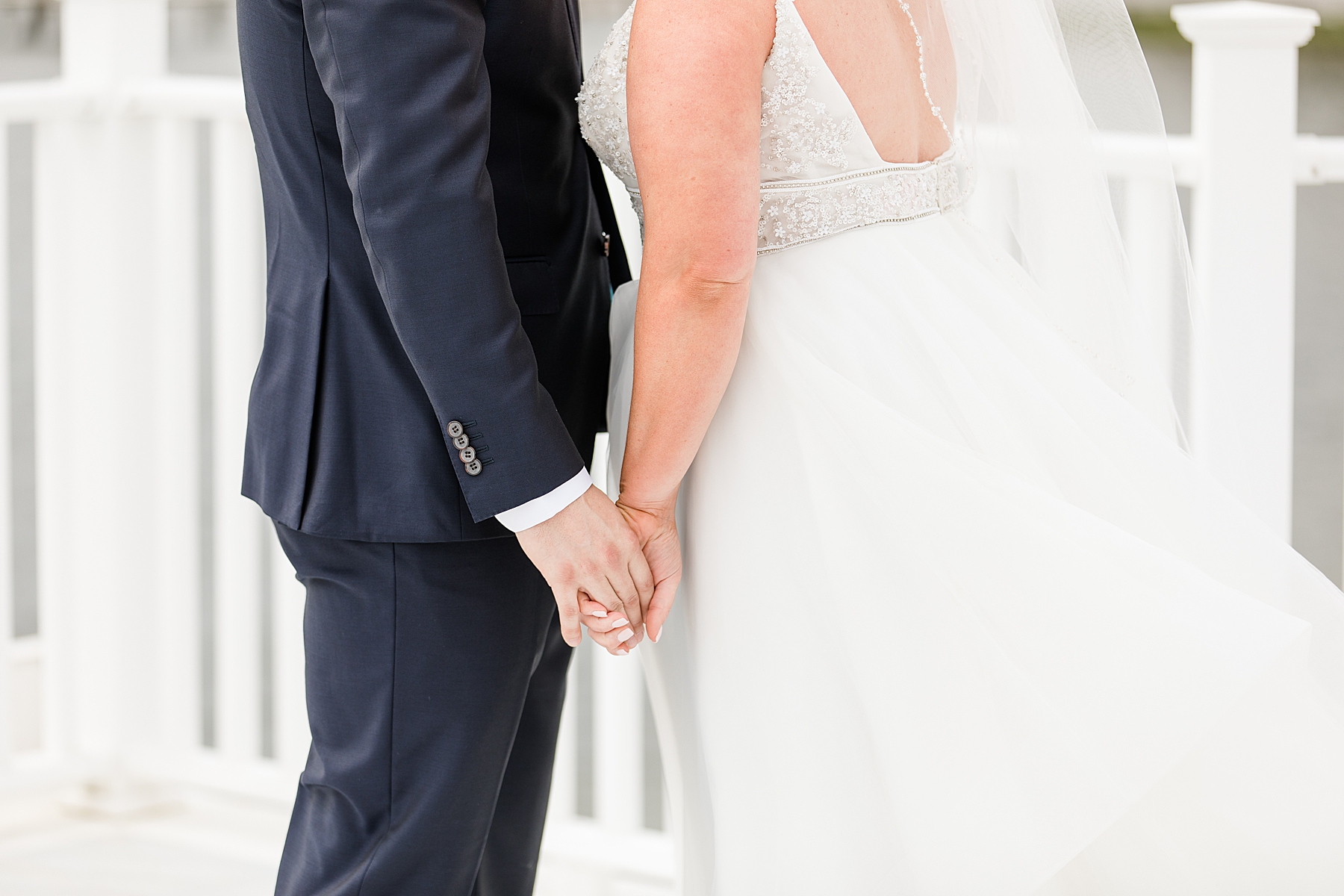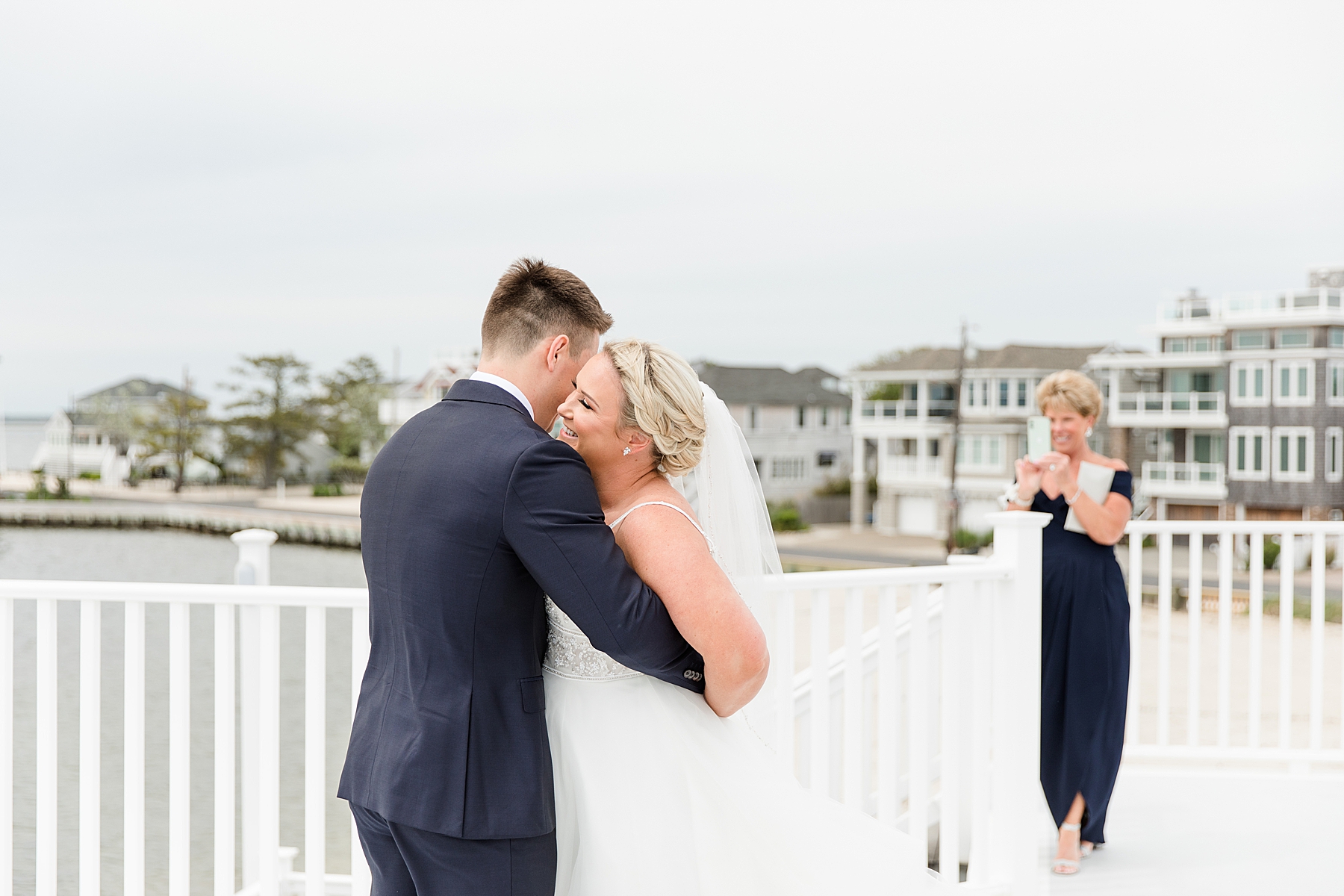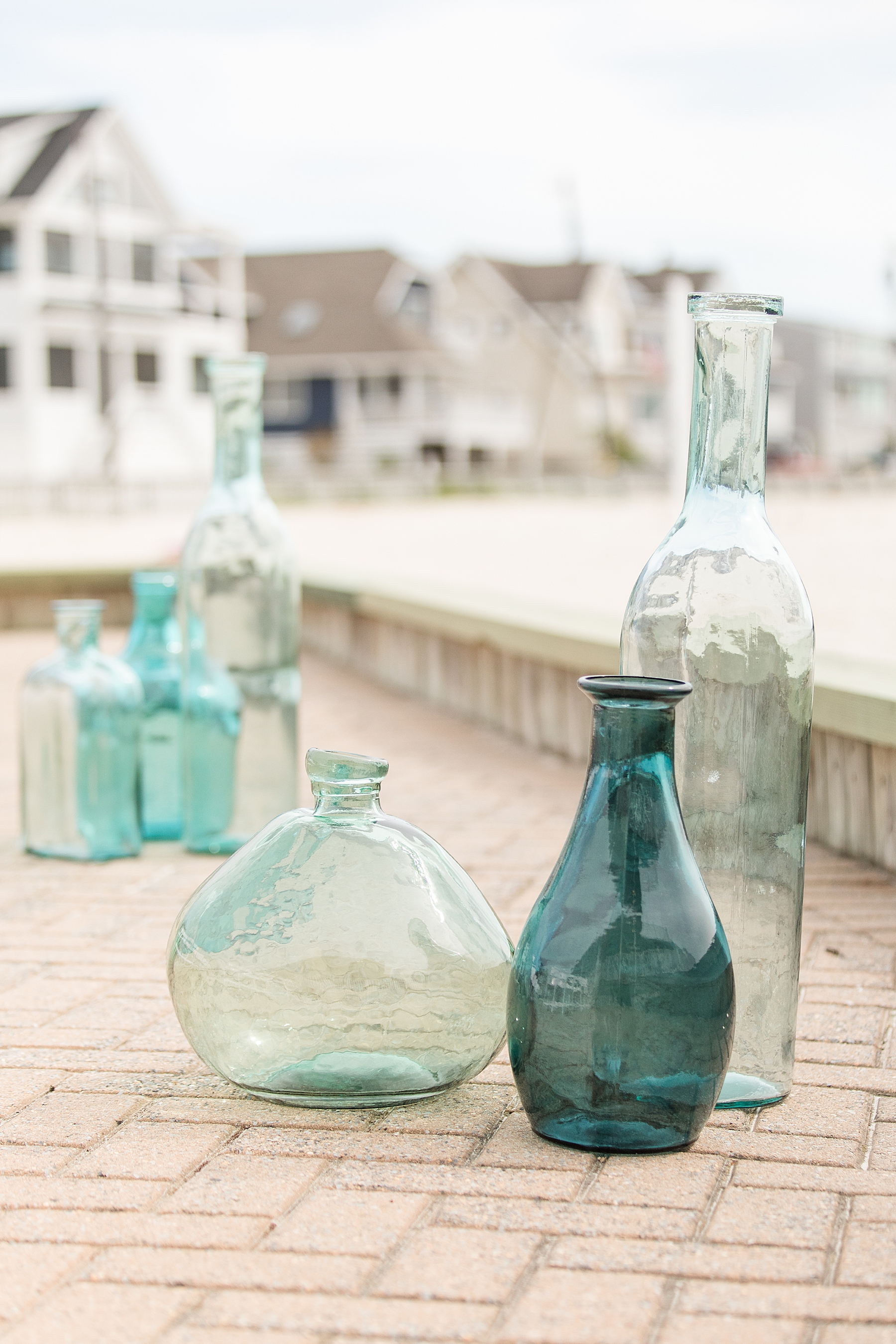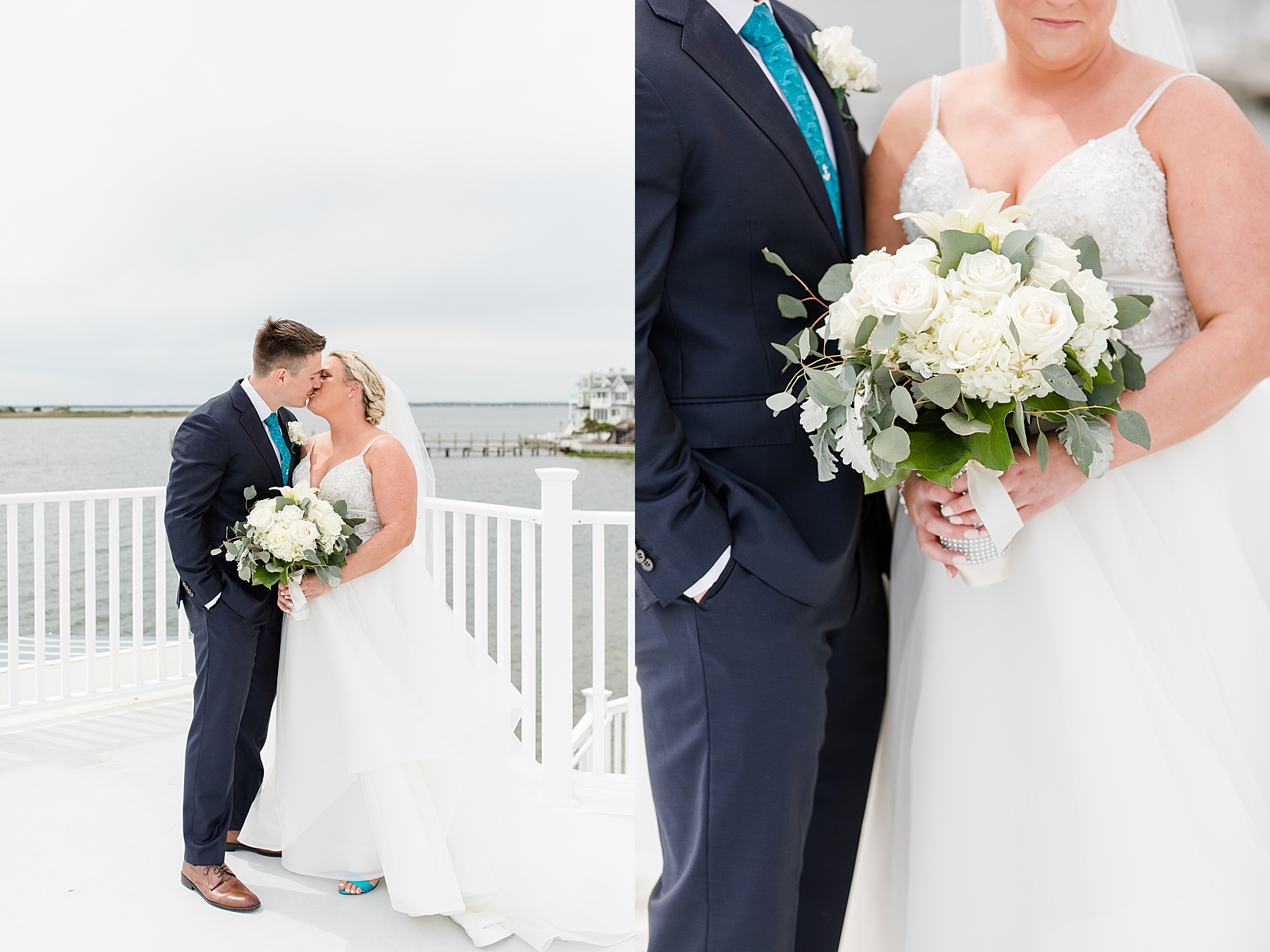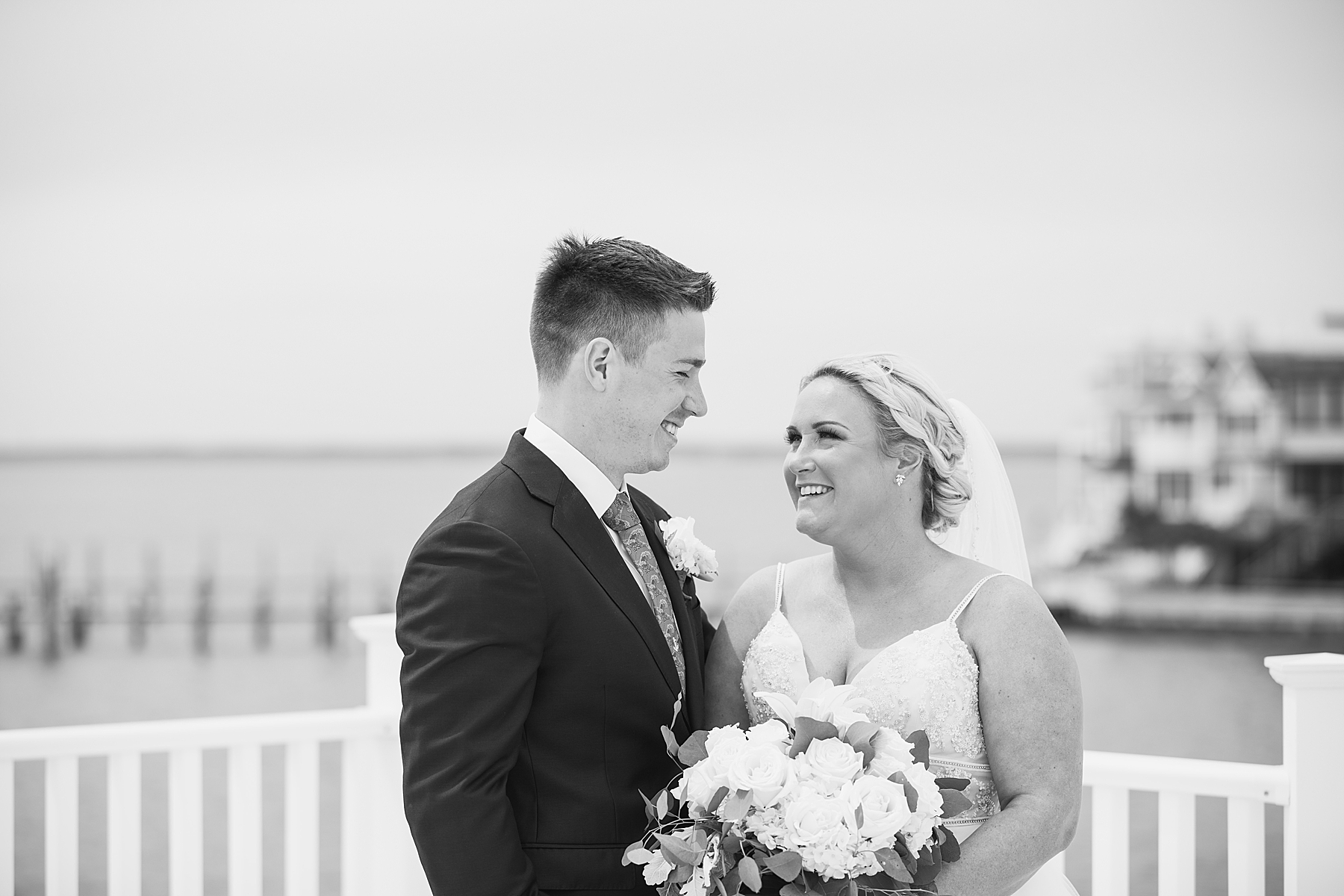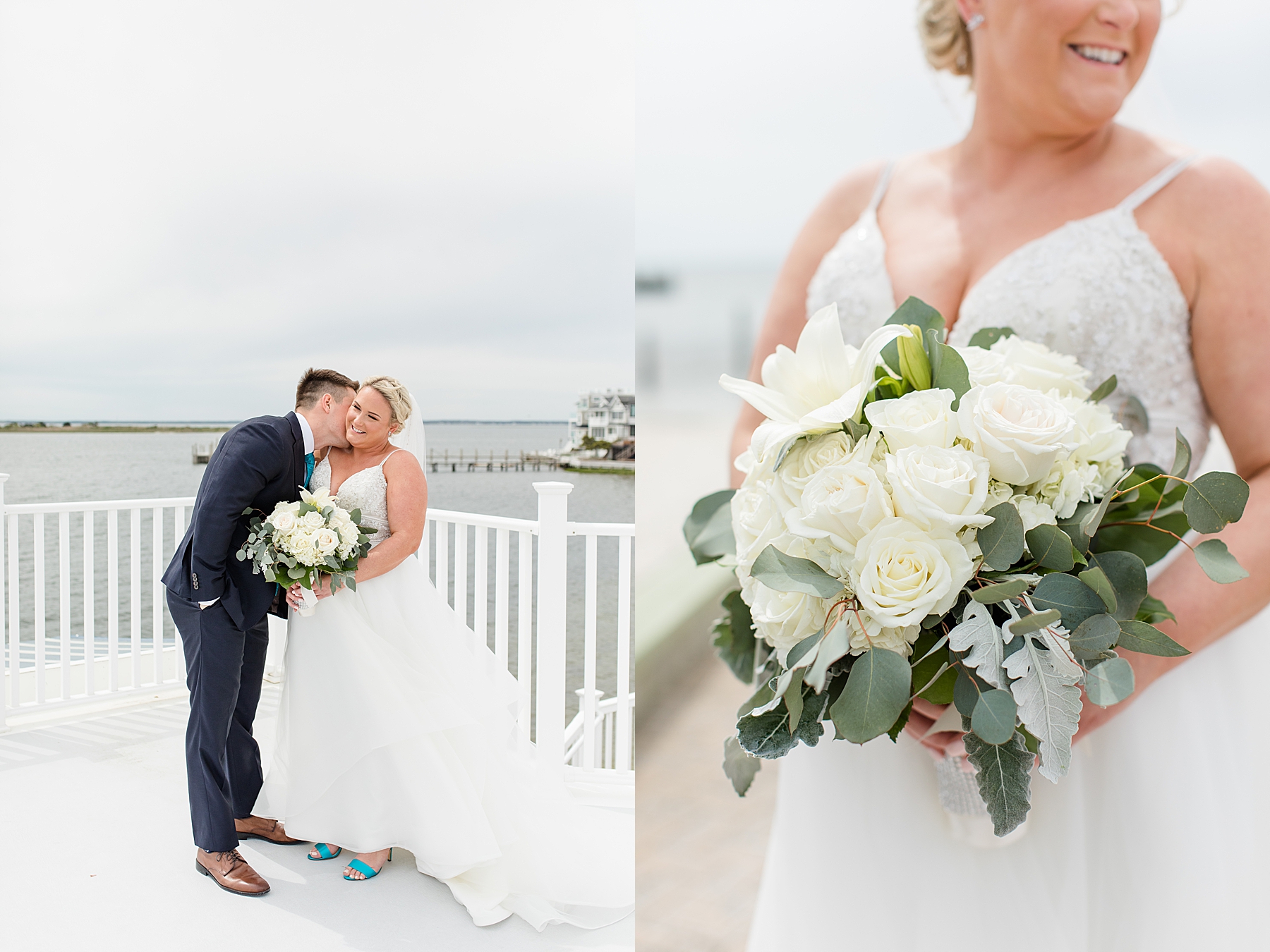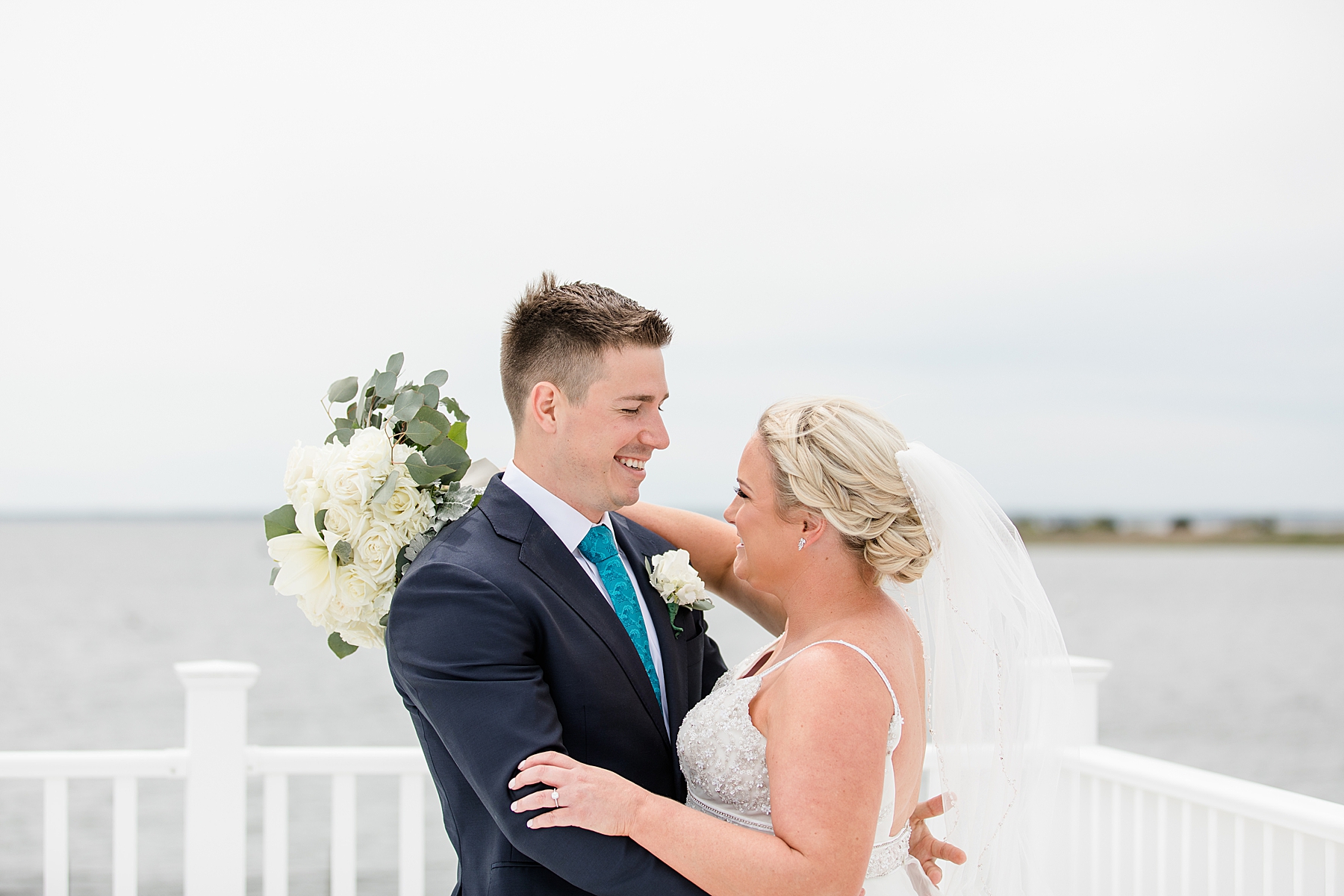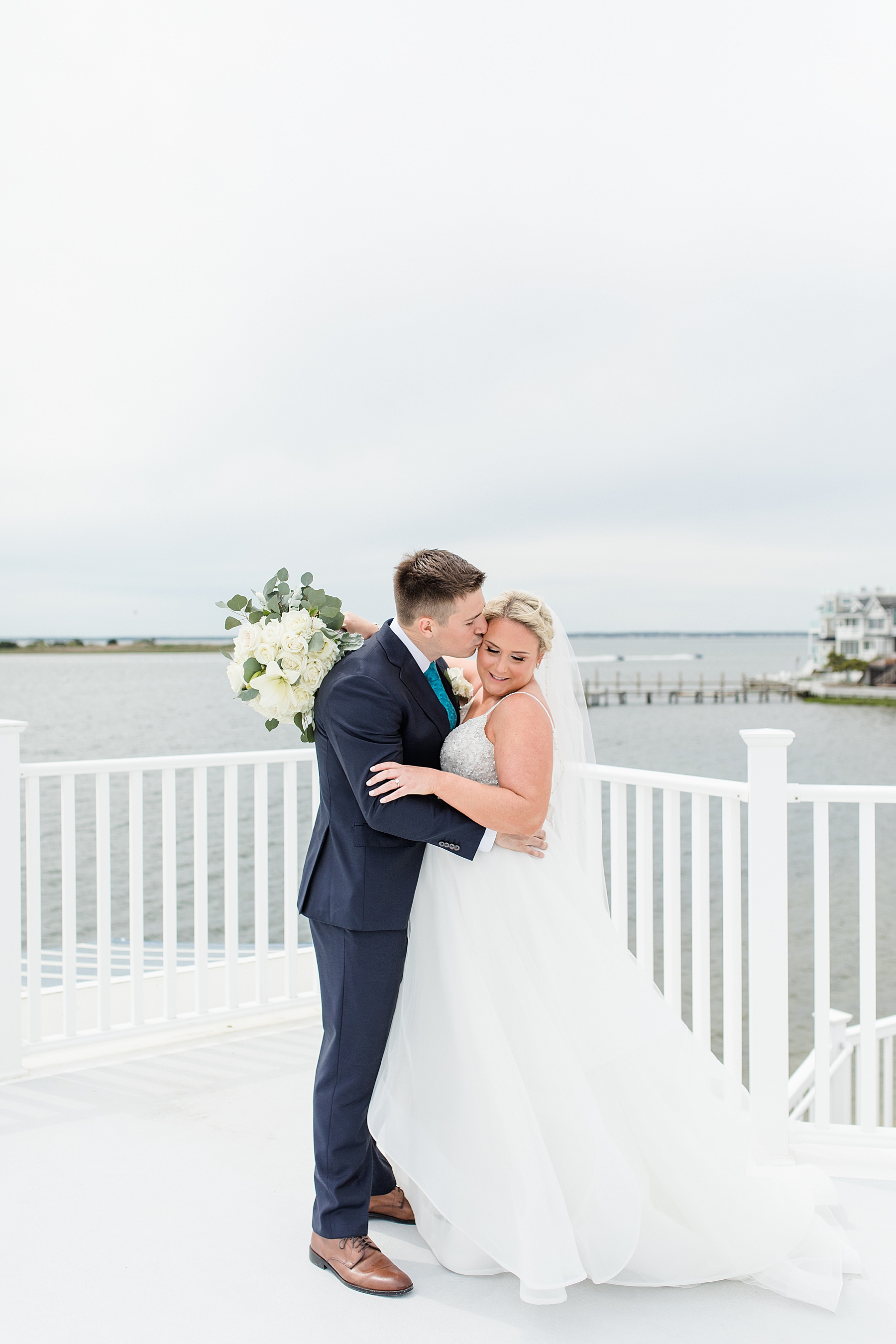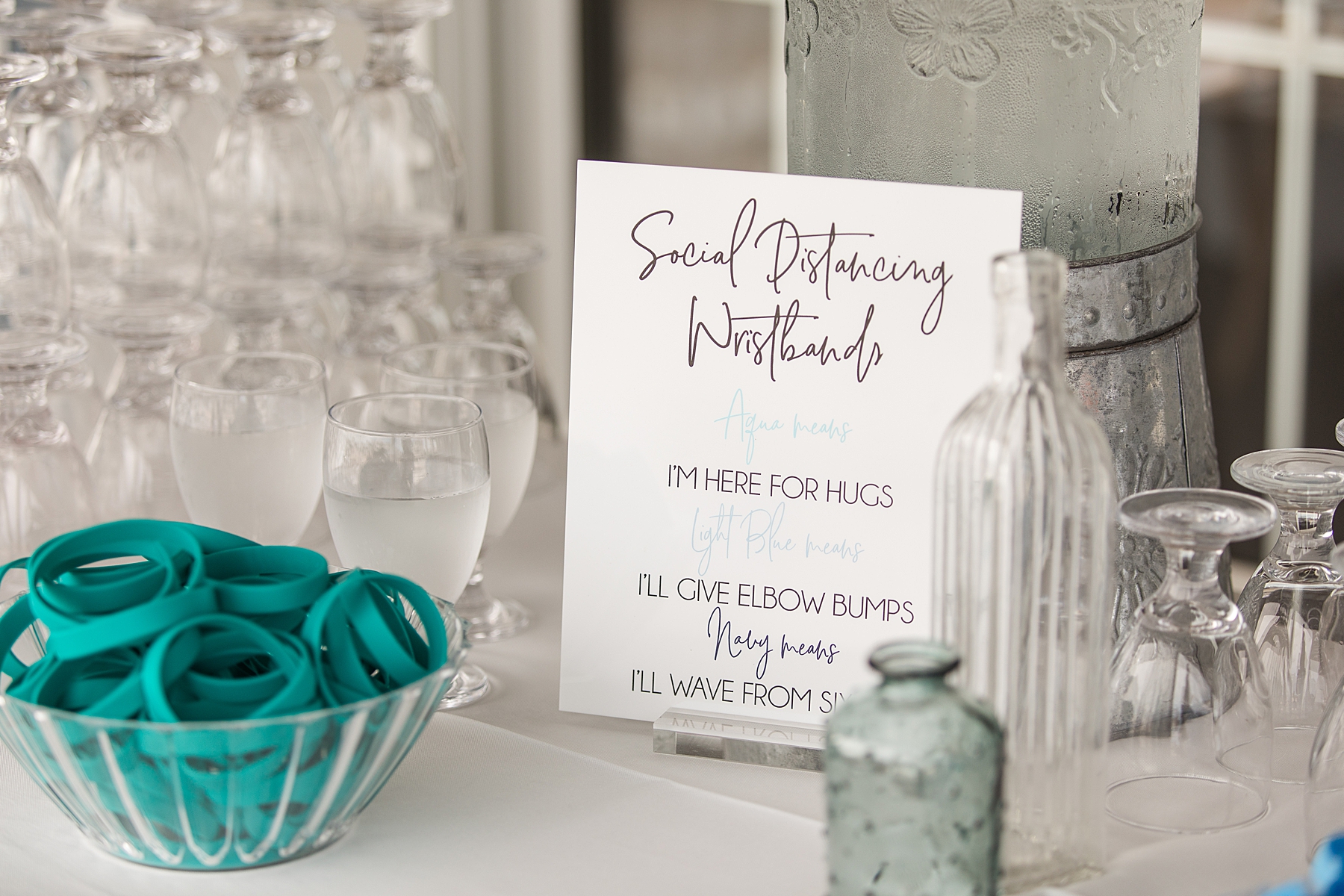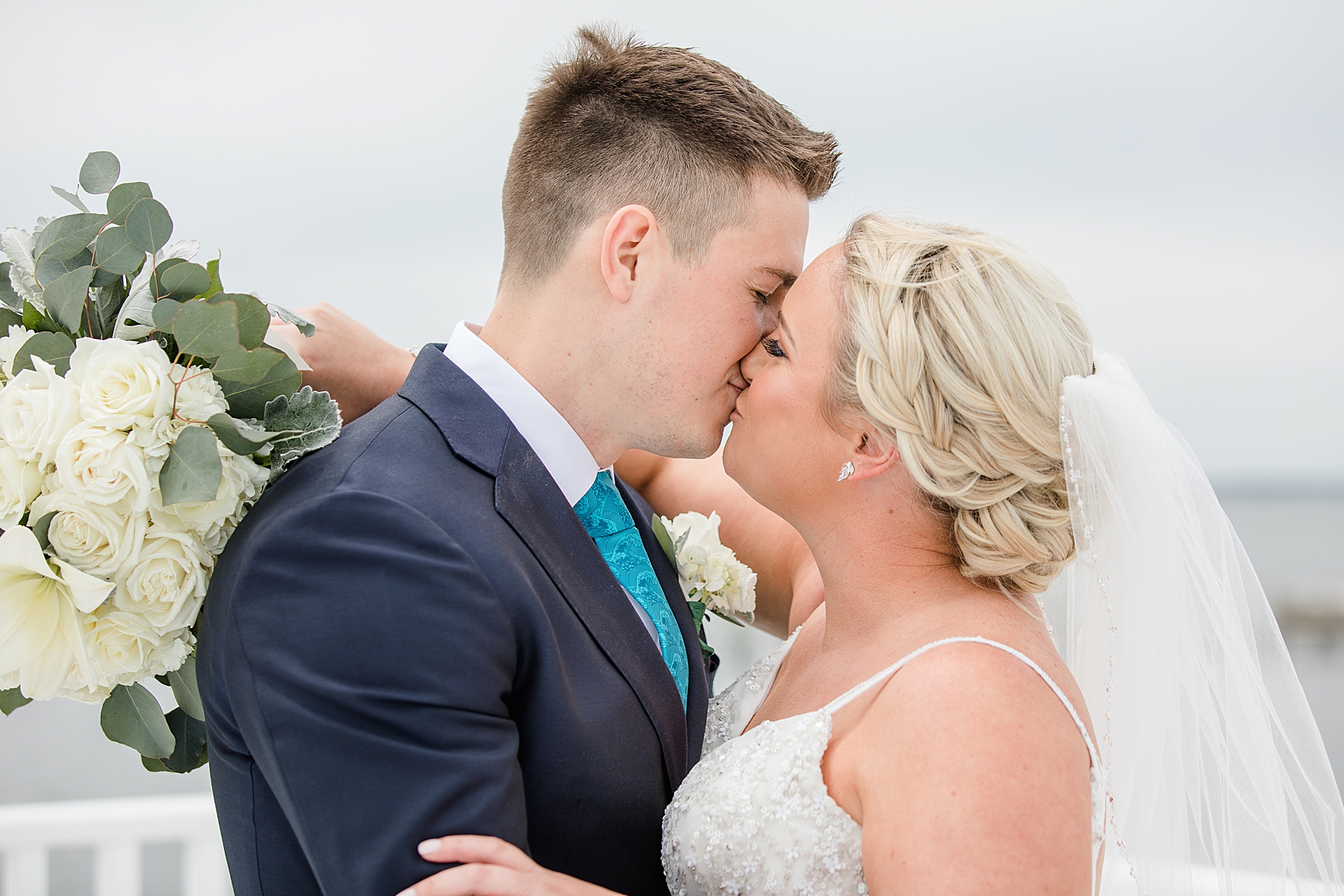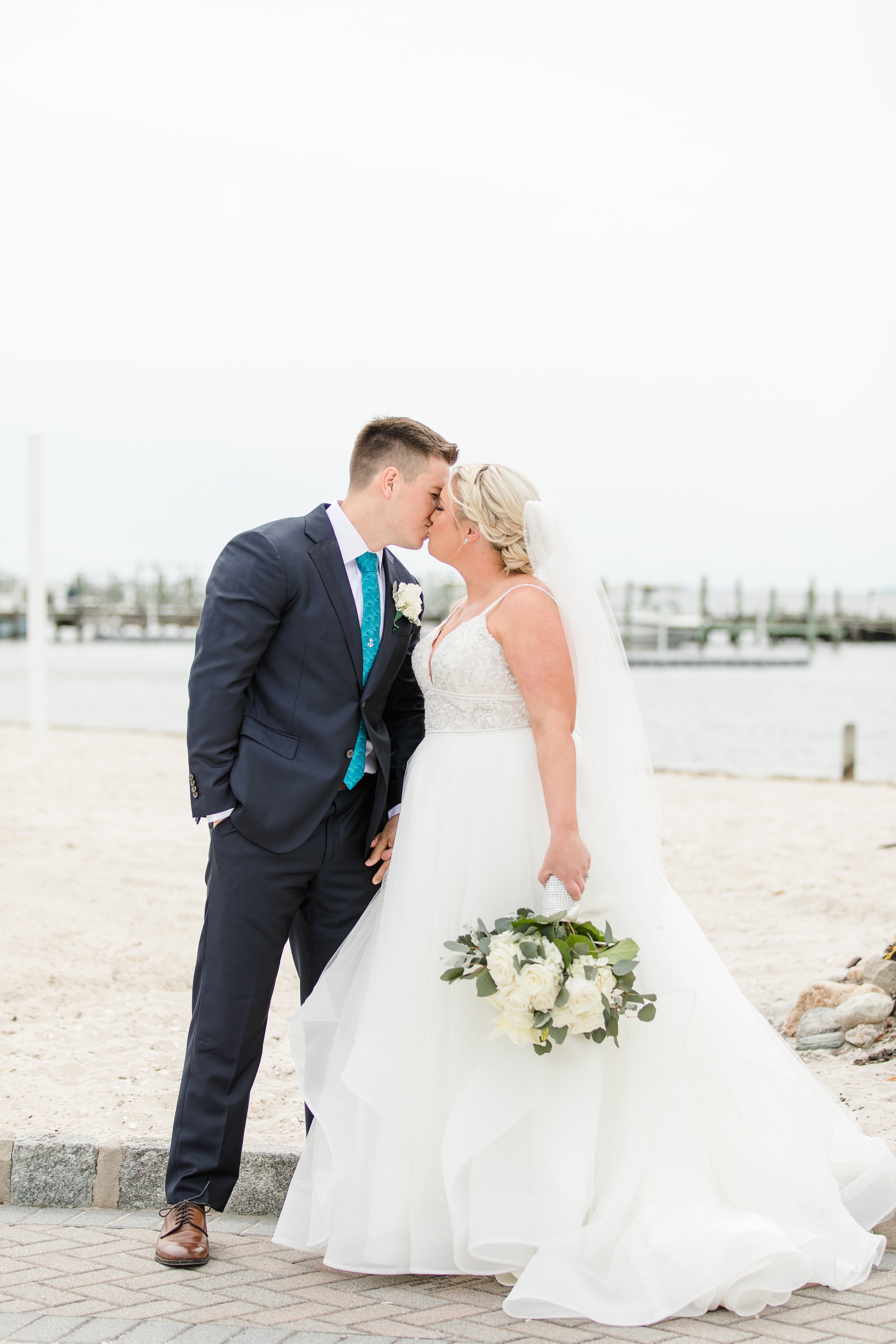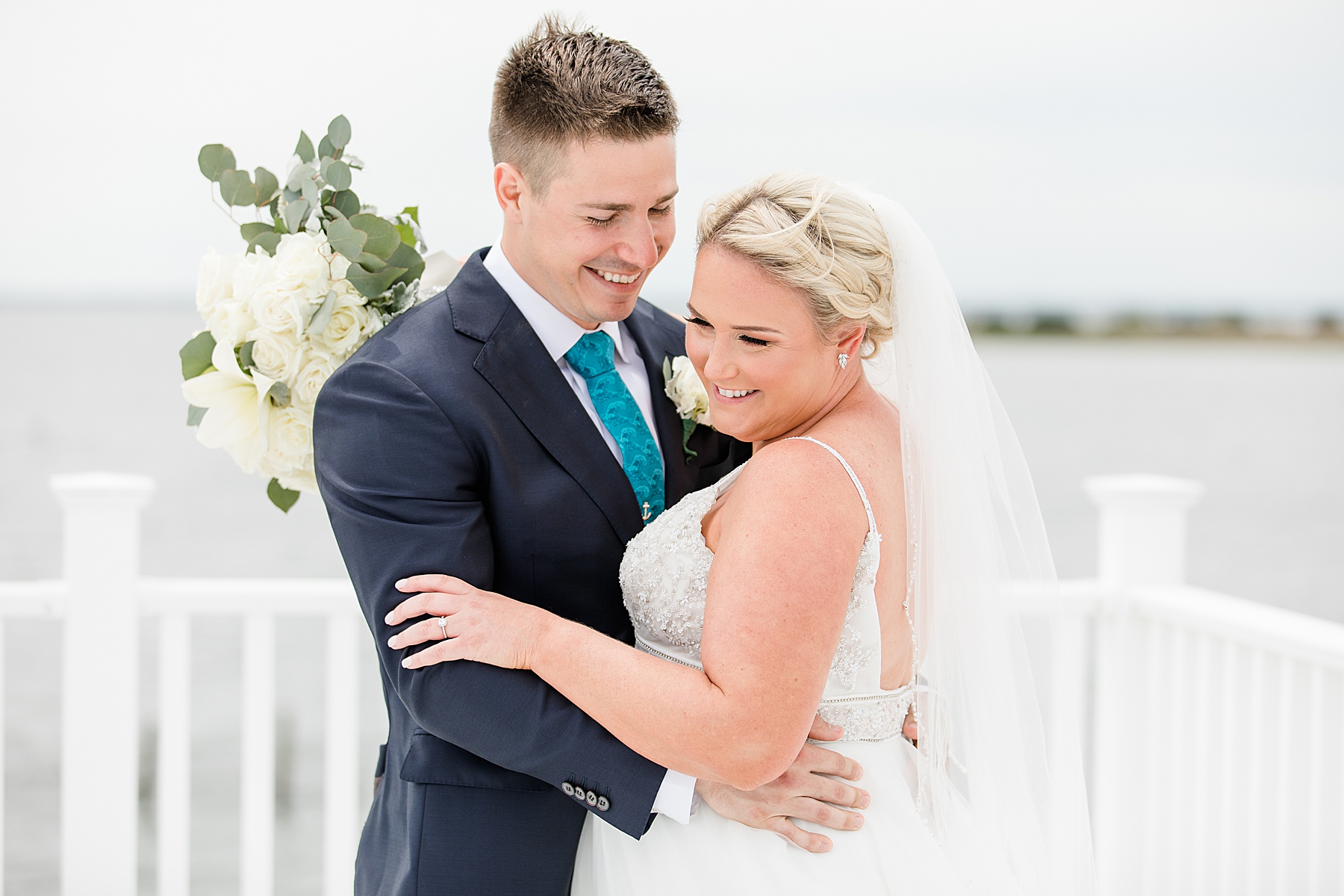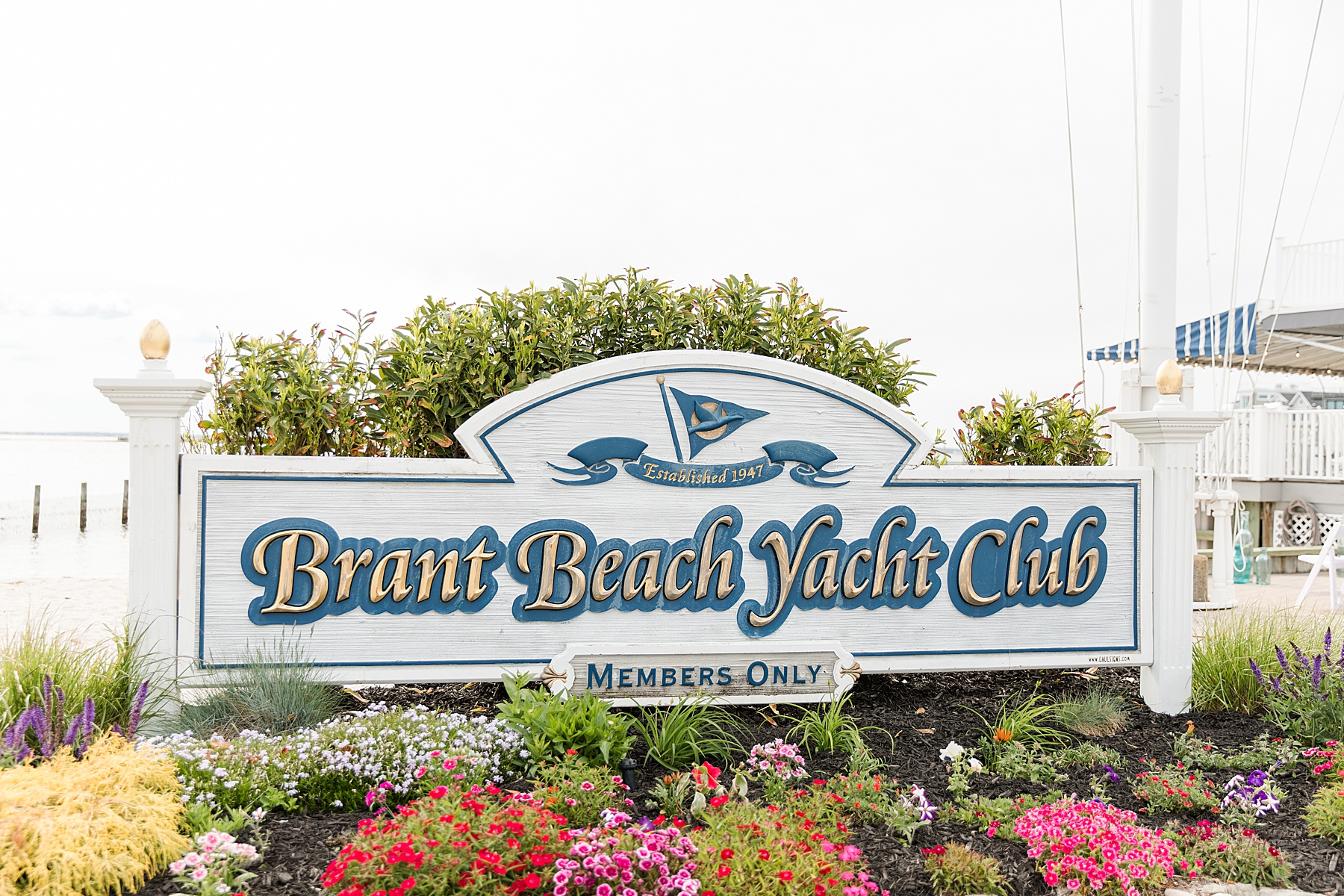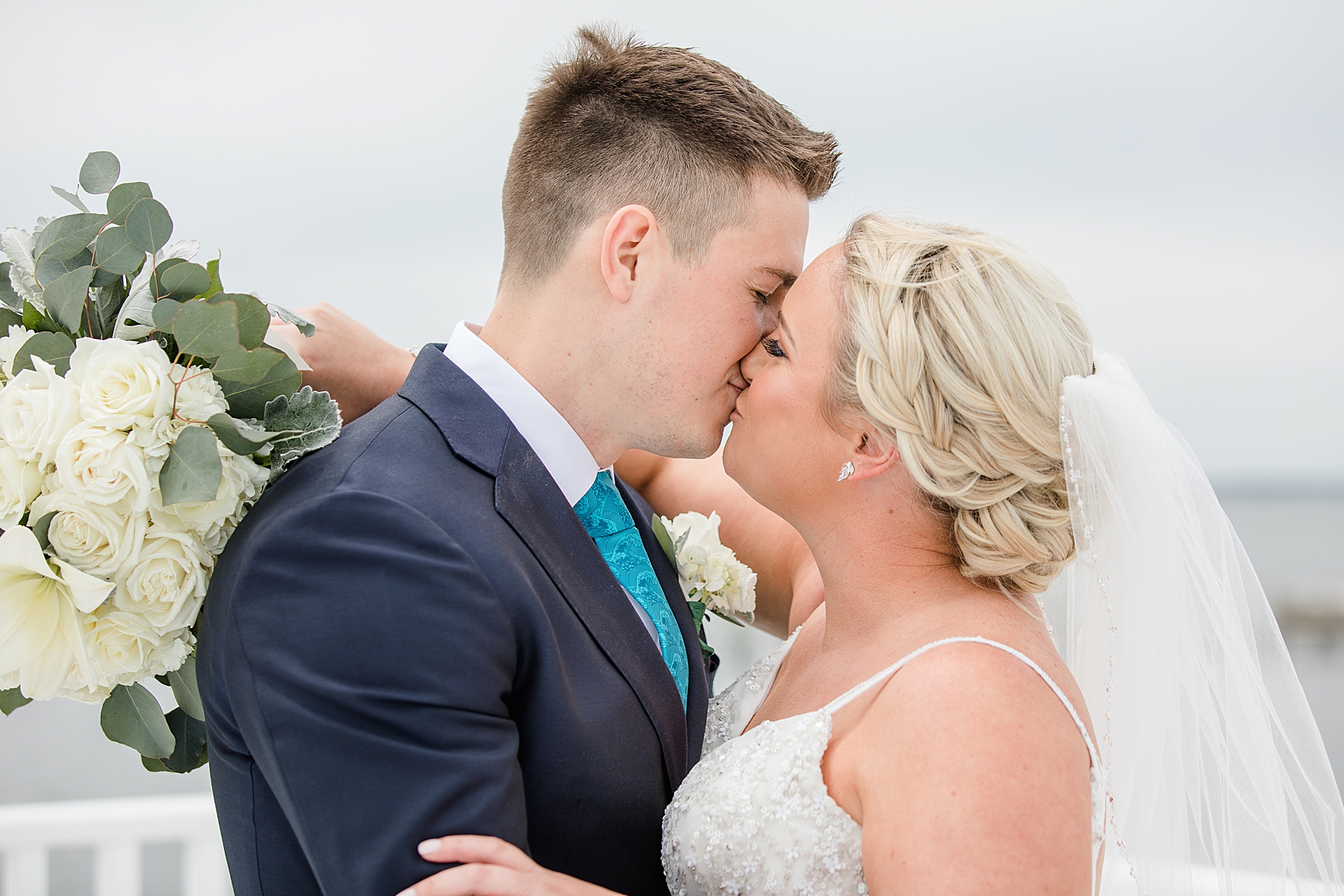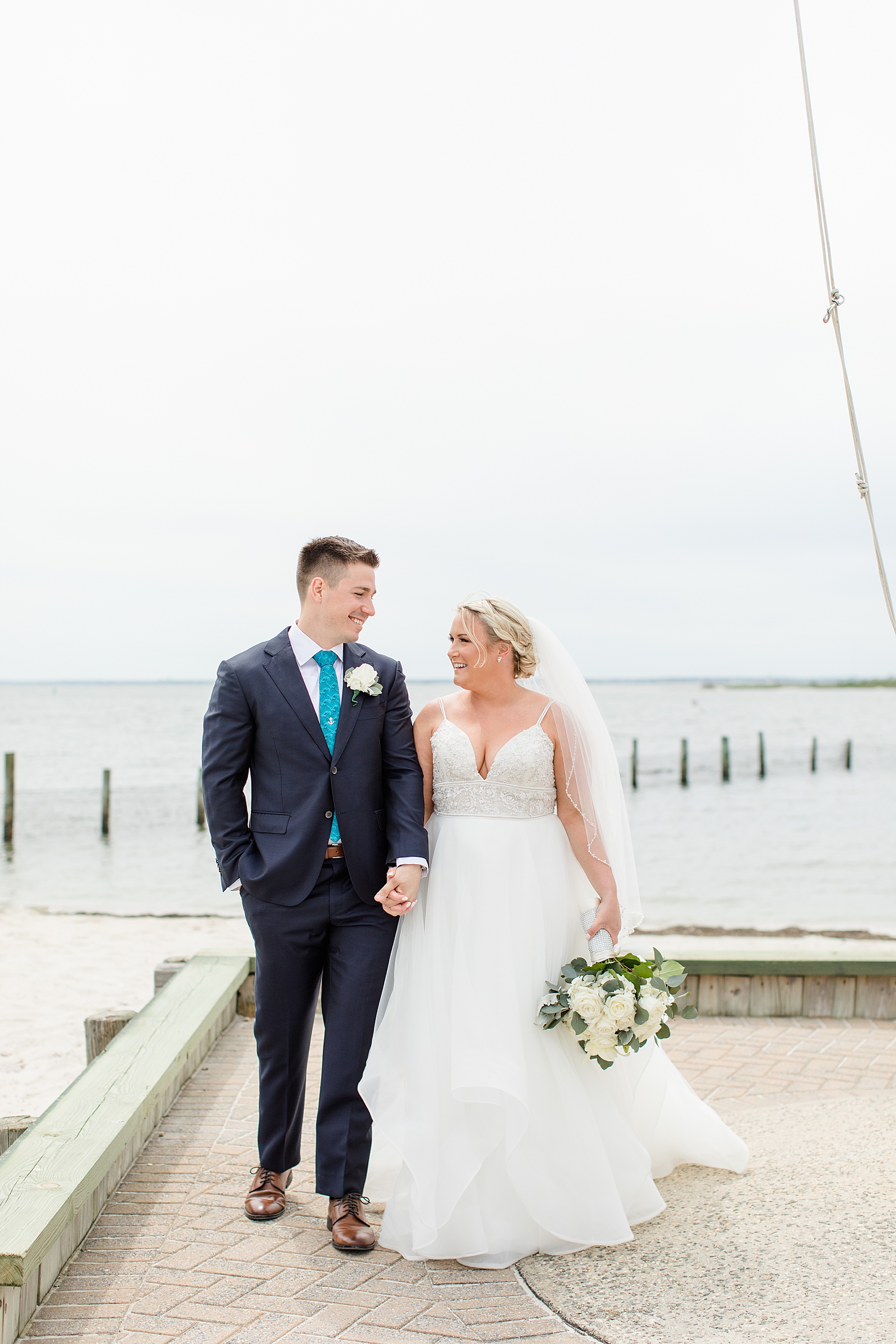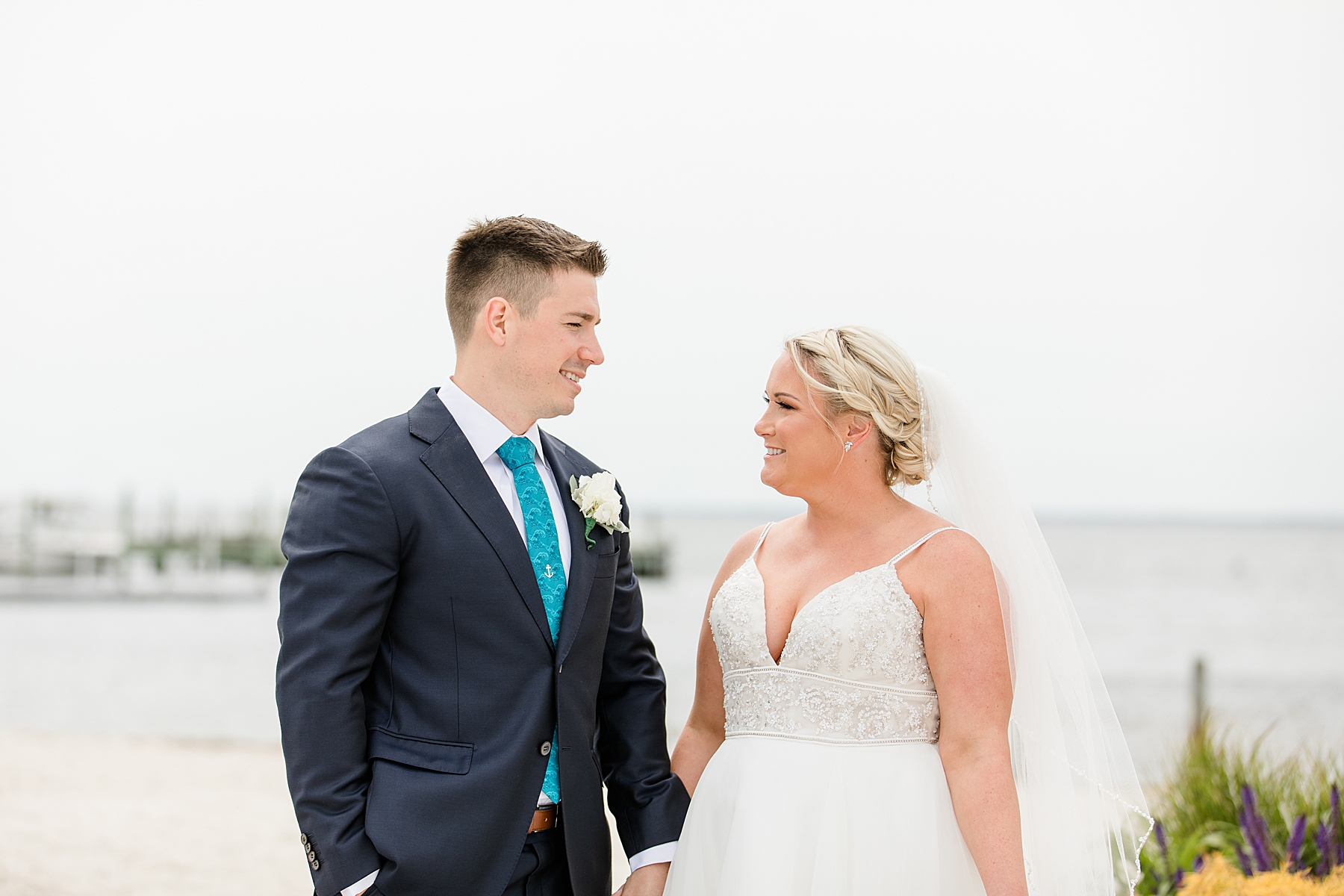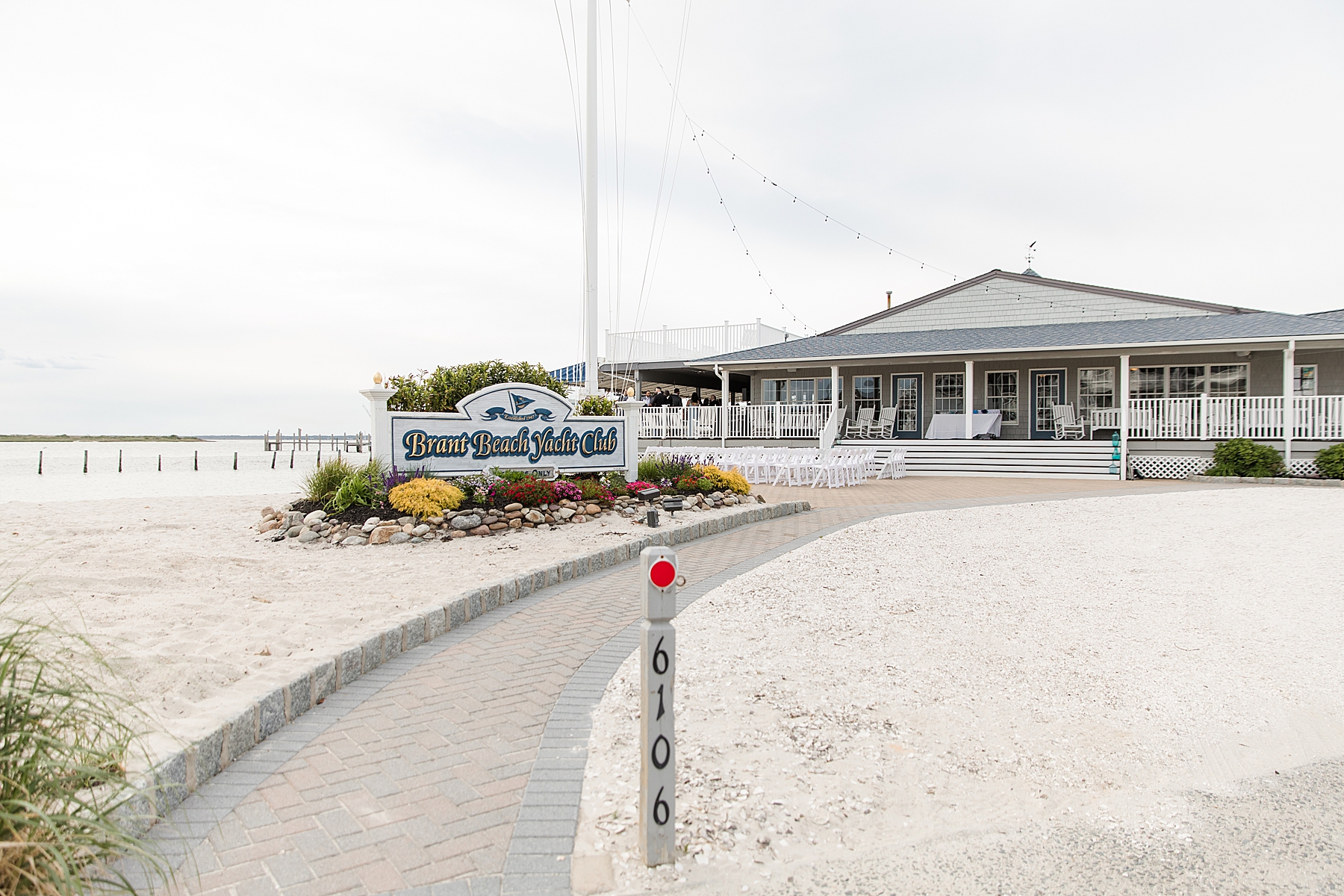 Wedding advice from Kaitlyn and Matthew:
Splurge on your photographer and honeymoon- you won't regret it!

Hire your photographer to do an engagement photo session so you can become comfortable in front of the camera and get to know each other.

Enjoy every minute of planning because it goes by too fast!

Enjoy every minute of your wedding day because it goes by too fast! (I know everyone says that it all goes by fast, but you honestly can't appreciate that advice until you are living it) Stop every once in a while and just look around at the people there, listen to the song playing, take a sip of your drink, etc.- try to soak it all in!

DO A FIRST LOOK!! It makes the day so much more relaxed, and you can actually enjoy all the yummy food at cocktail hour! This also allows you to greet everyone and say hi so you can spend time dancing during your reception.