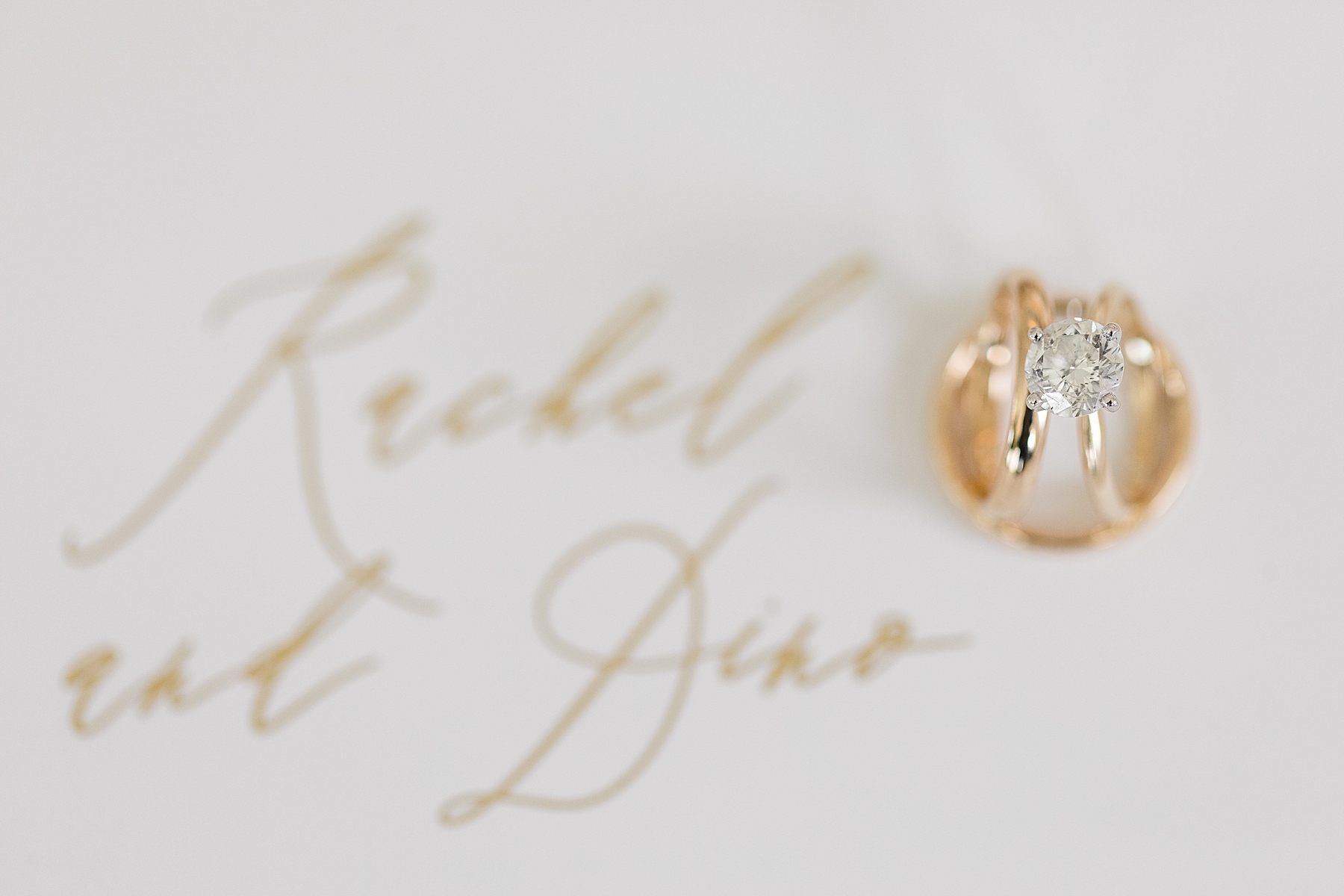 Rachel and Dino had the most beautiful Spring Wedding at The Mill Lakeside Manor. This day in April felt like a fairytale dream for the two lovebirds. Their church ceremony was held at Saint Teresa of Calcutta Parish. This incredible church is vaulted with high ceilings and the most stunning architecture. Rachel looked absolutely gorgeous with the train of her dress just flowing off the stairs of the altar during the ceremony. Dino could not take his eyes off his, then, soon-to-be wife.
The day started with Rachel and her girls getting all pampered up and ready for the big day. They enjoyed themselves and shared a toast of champagne to celebrate Rachel's wedding! Glitz and glamour as Make Me Up Eva highlighted all the girls' natural beautiful features. Our bride went with delicate and classy rosy cheeks, a soft pink lip, and bold eyes. Absolutely beautiful! Her hair was styled in an updo, with a couple pieces falling to frame her face. This classy updo was styled by Renee of Pin It Up Bridal, who did an incredible job!
Rachel's Castle Couture dress was everything. The delicate lace on top really complimented the overall look of the dress… and can we take a moment to just obsess over the long lace sleeves of this dress!? Because this look was definitely a statement. Her four bridesmaids wore floor-length sparkly champagne-colored dresses. Each girl had their hair styled half-up-half-down and had a natural makeup look. WOW! They were stunning. Dino's morning was similar to the girls, sharing drinks with his guys and simply gushing about his future with the Mrs.-to-be. Looking dapper in his Chazzmatazz tuxedo, Dino was ready to get married! 
"You may now kiss the bride!" All standing and applauding, Rachel and Dino walked hand-in-hand before heading outside for their grand exit; they shared one more passionate kiss at the end of the aisle. After a couple of photographs at the church, it was time to head to The Mill Lakeside Manor for their reception. The gardens at The Mill Lakeside Manor were in full bloom for Spring and absolutely breathtaking. We could not resist photographing the newlyweds in the gardens and on the dock overlooking the serene lake. Their just-married portraits came out stunning! They were so blessed with this gorgeous day! 
Their magical day only got better when they got to party friends and family. Chris Marino of Limelight Entertainment rocked the house that night with all the best songs! At this time, Dino did an outfit change and put on this very handsome white tuxedo jacket, which really complimented his overall attire for that evening. We took a couple must-have portraits on the balcony overlooking the lake before Rachel and Dino headed back in to join their guests. The traditional bouquet toss and garter toss were followed by an epic money dance for the newlyweds – this will be a night to remember. 
The very best congratulations to Rachel and Dino!! Thank you so much for choosing Limelight Entertainment for your unforgettable day. We are truly blessed to have captured these lifelong moments for the two of you and your loved ones to share forever.
Photographer: Casey Lebiedziewicz of Limelight Entertainment
Video:
Limelight Entertainment
Ceremony Venue: Saint Teresa of Calcutta Parish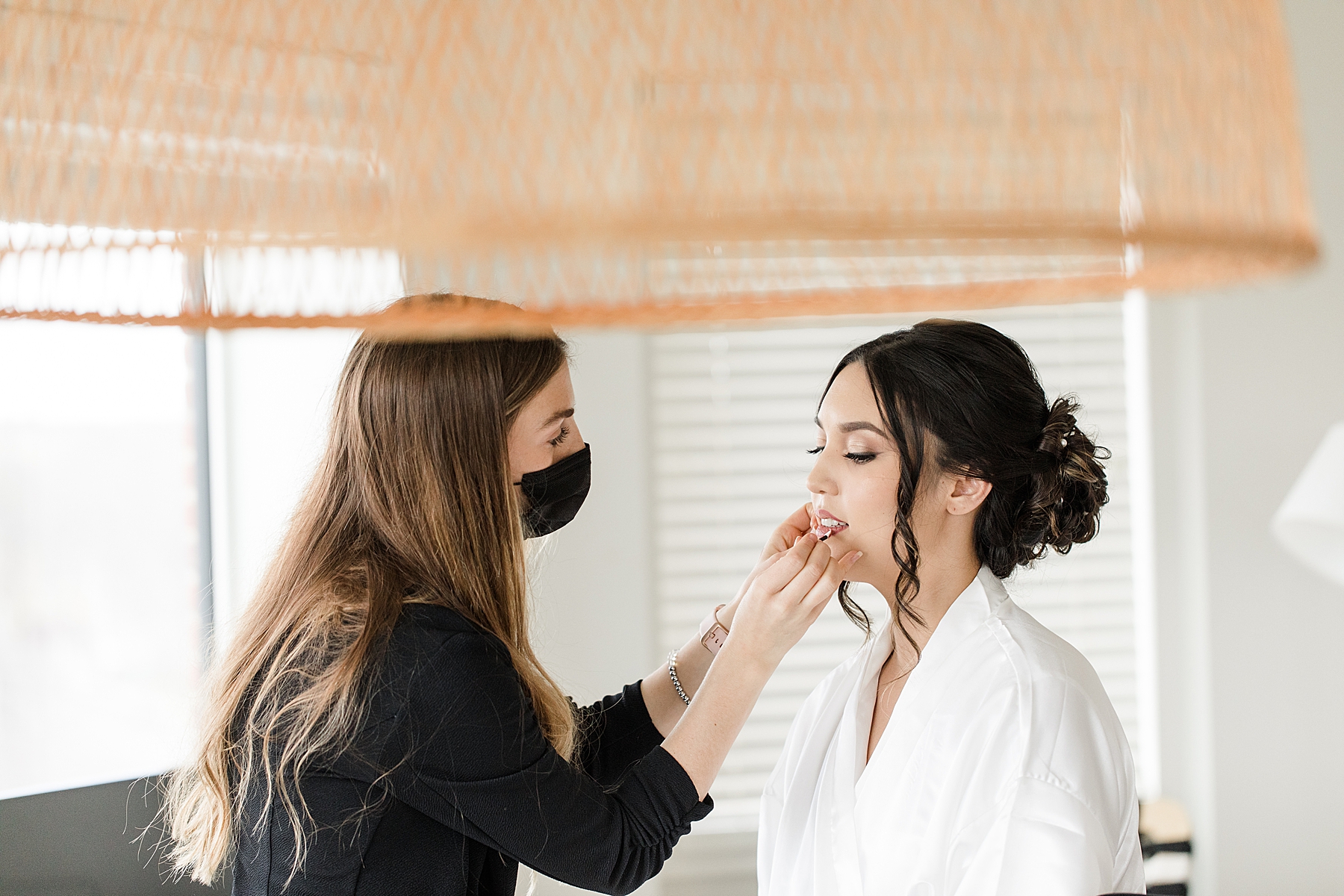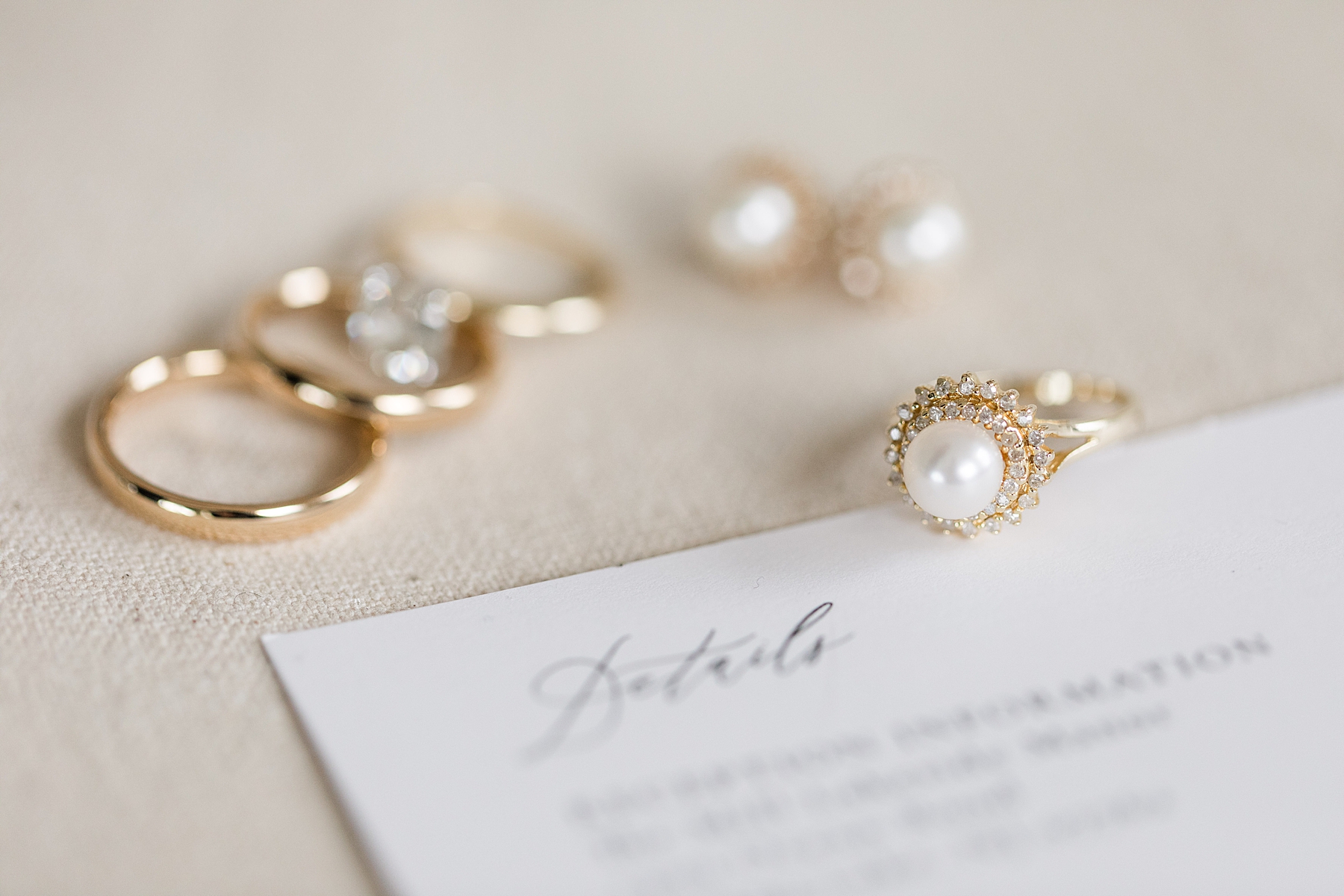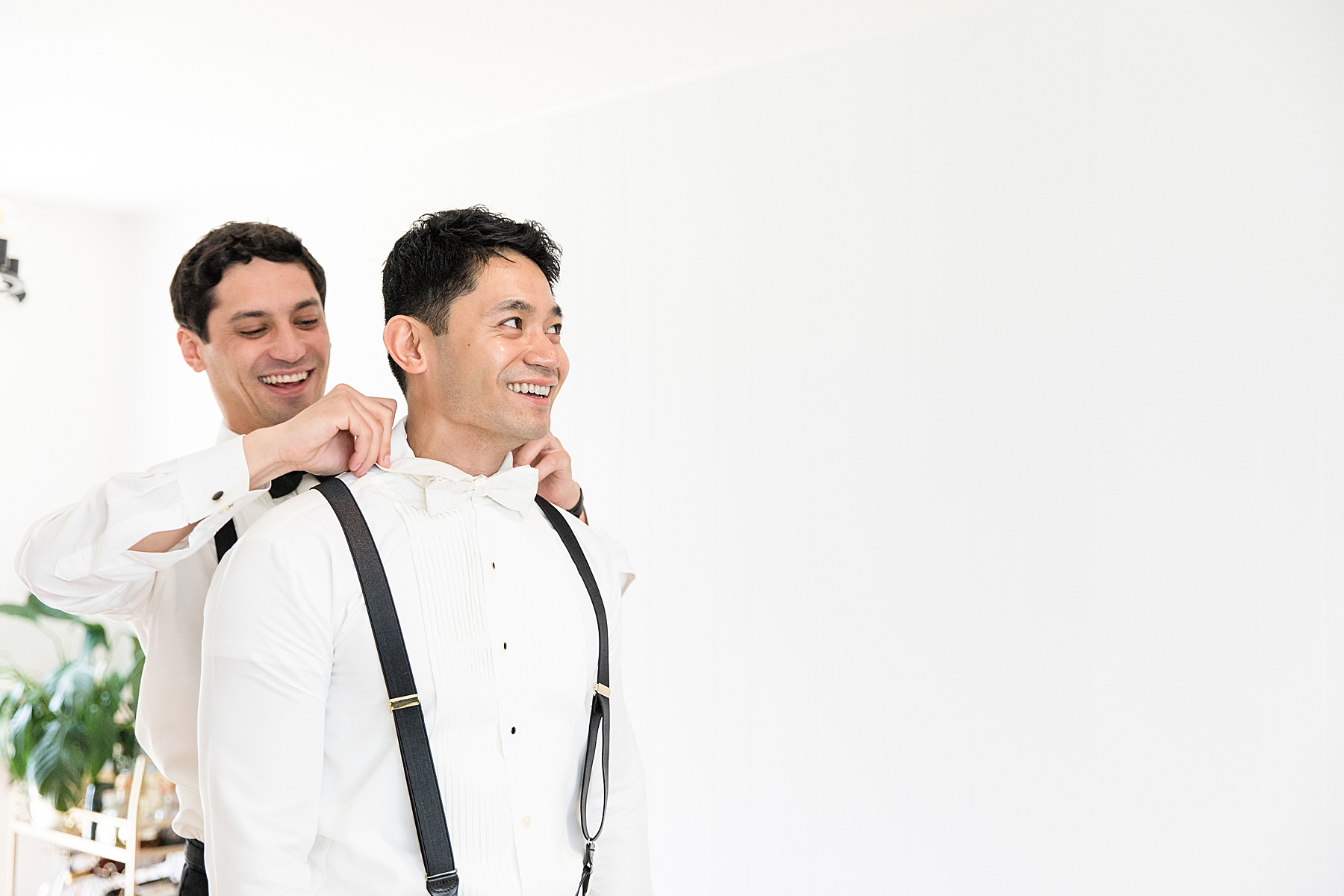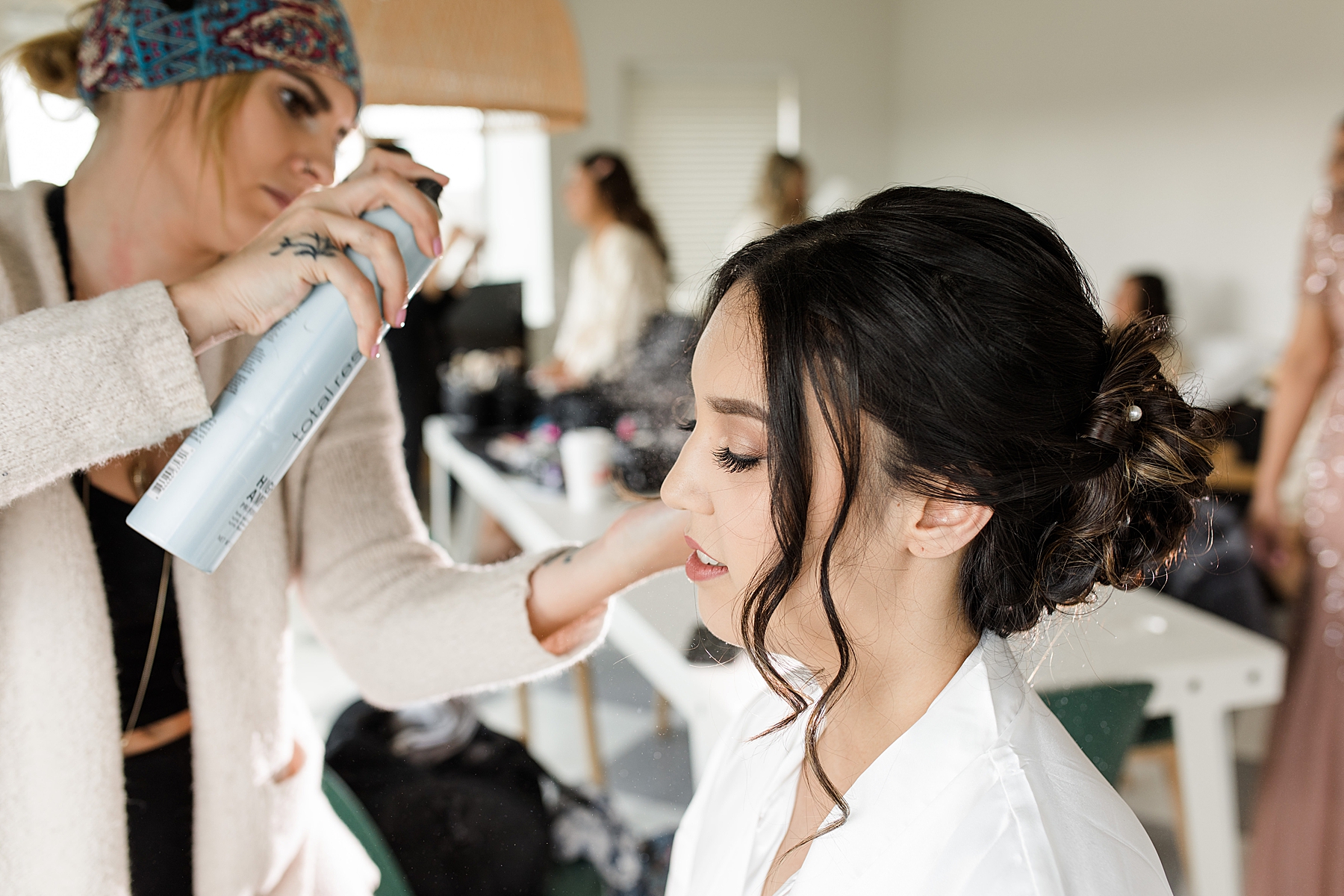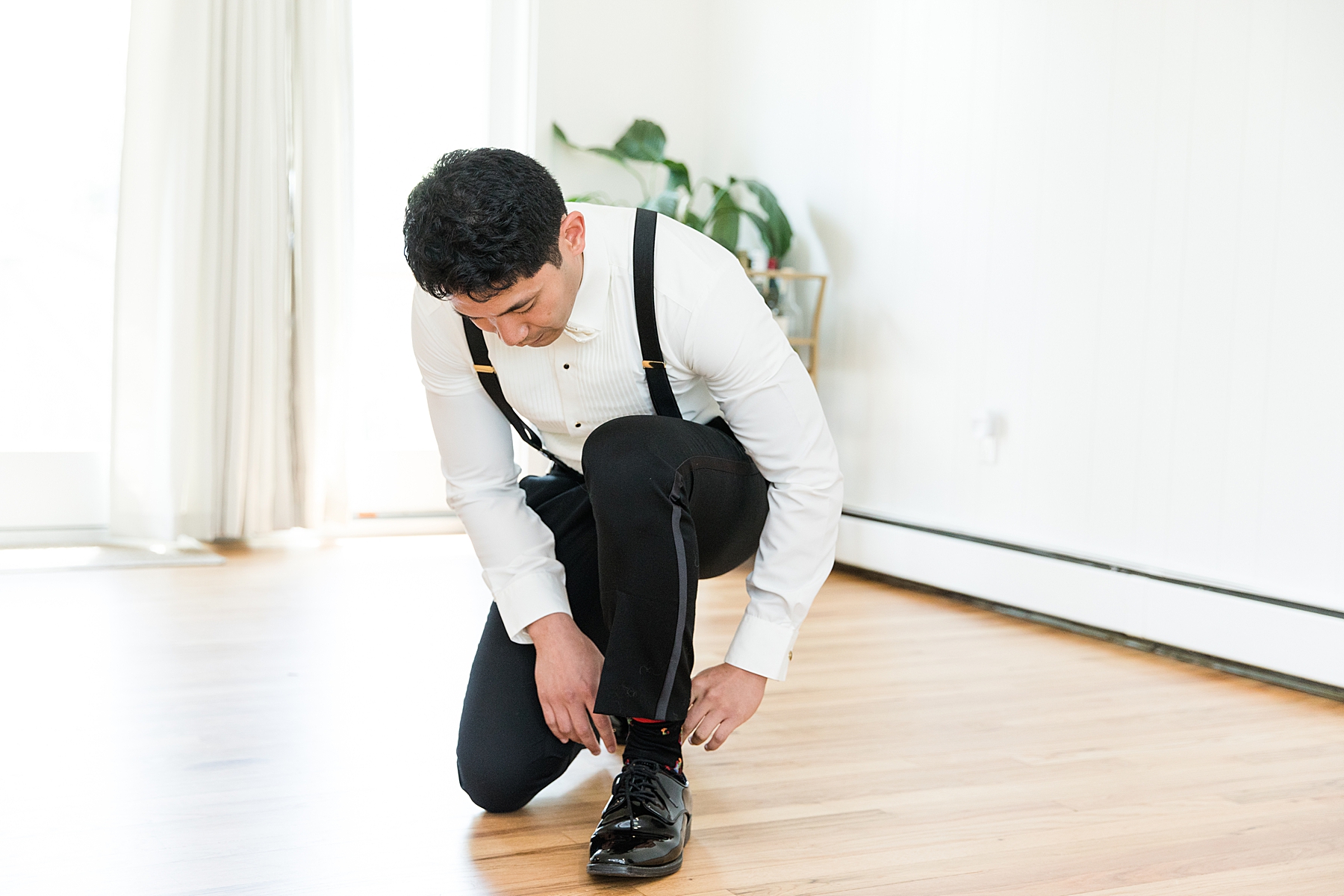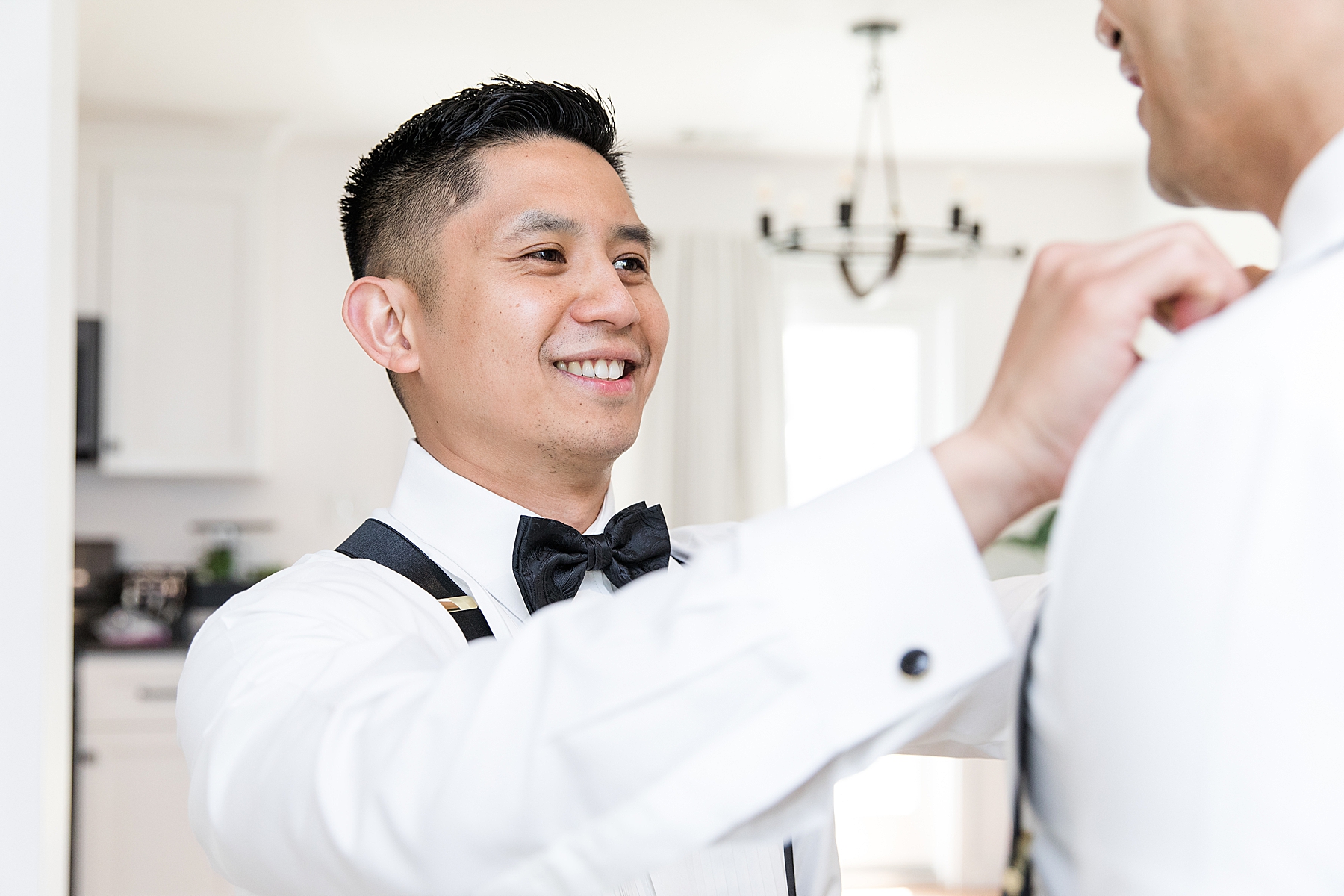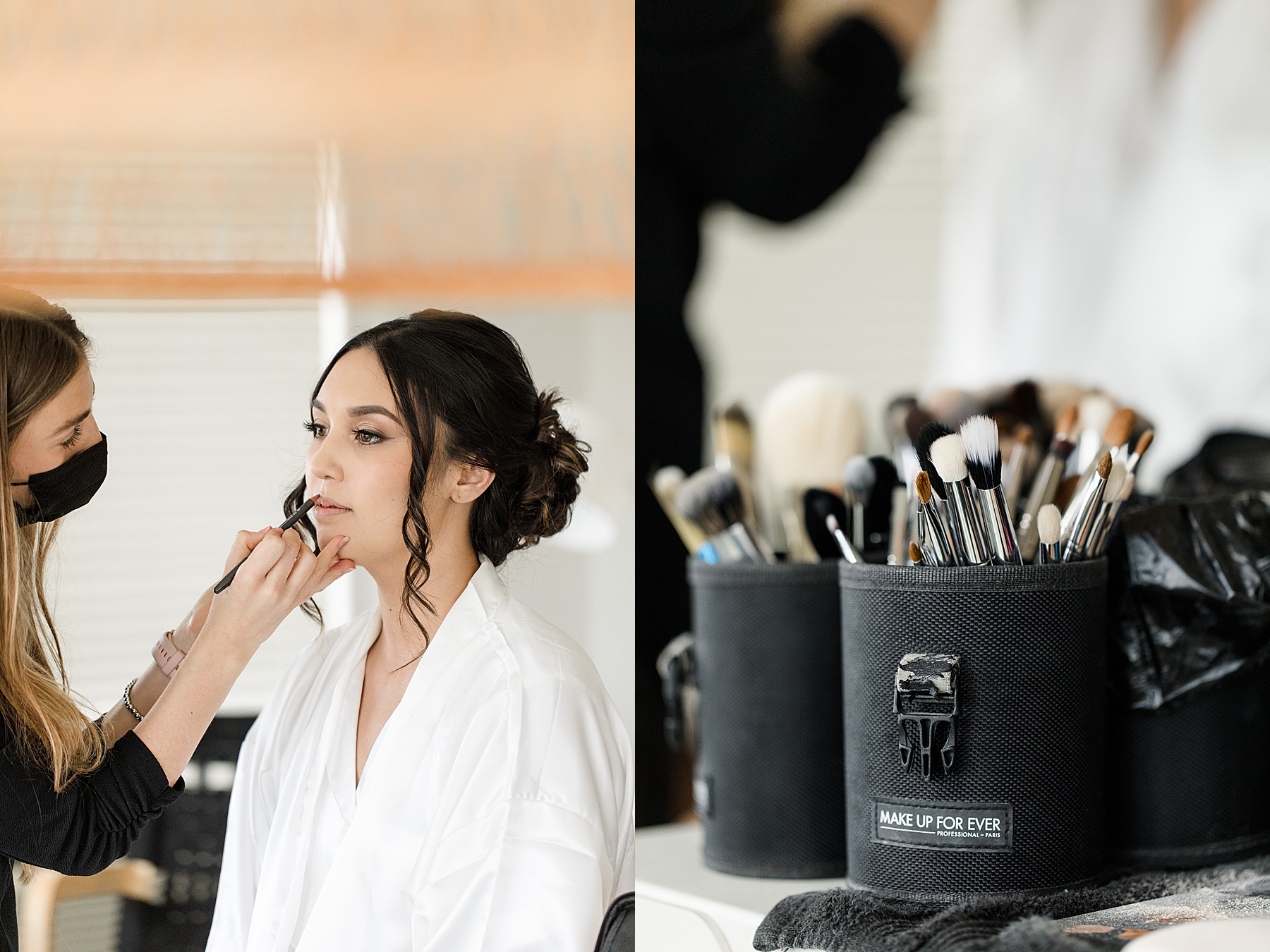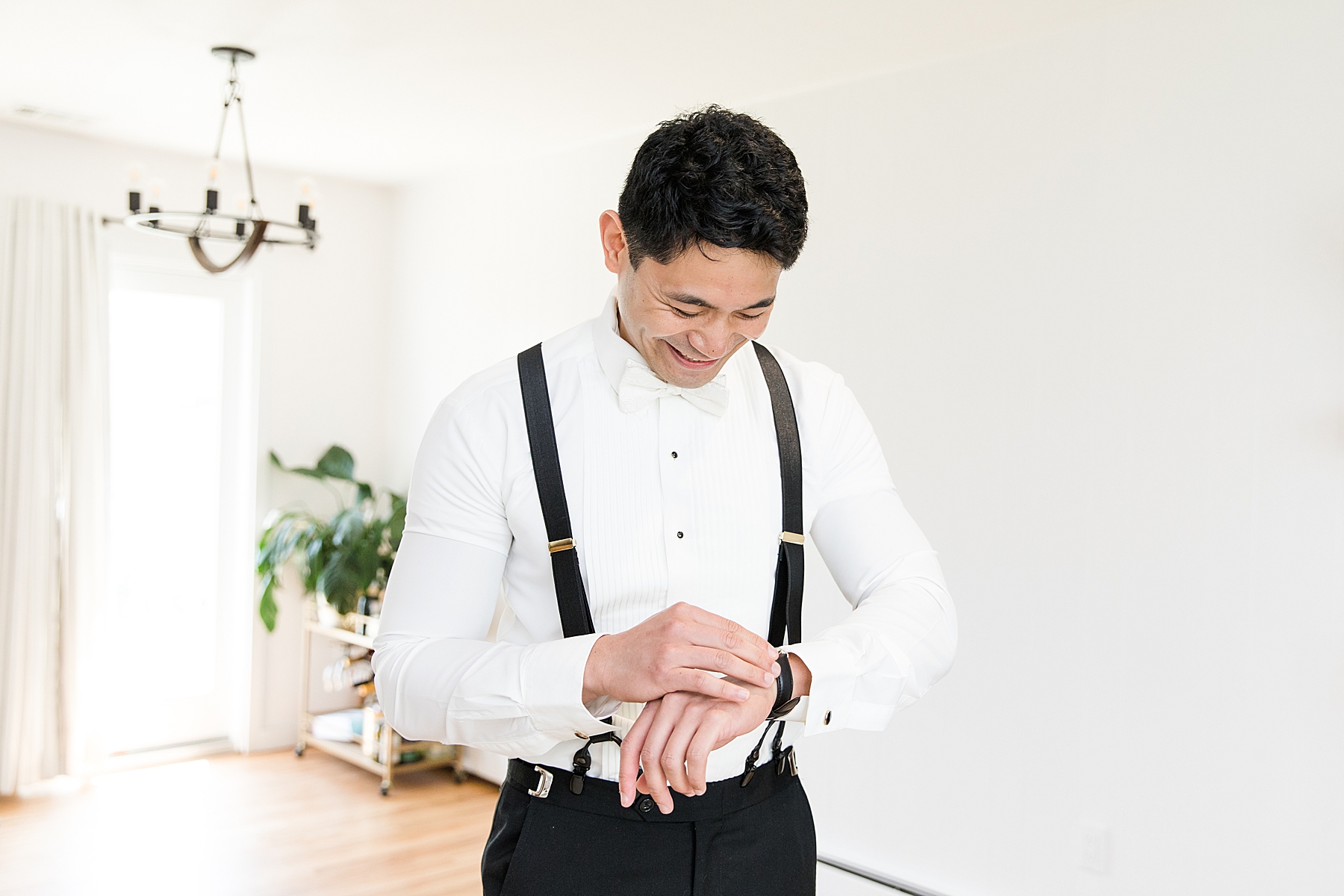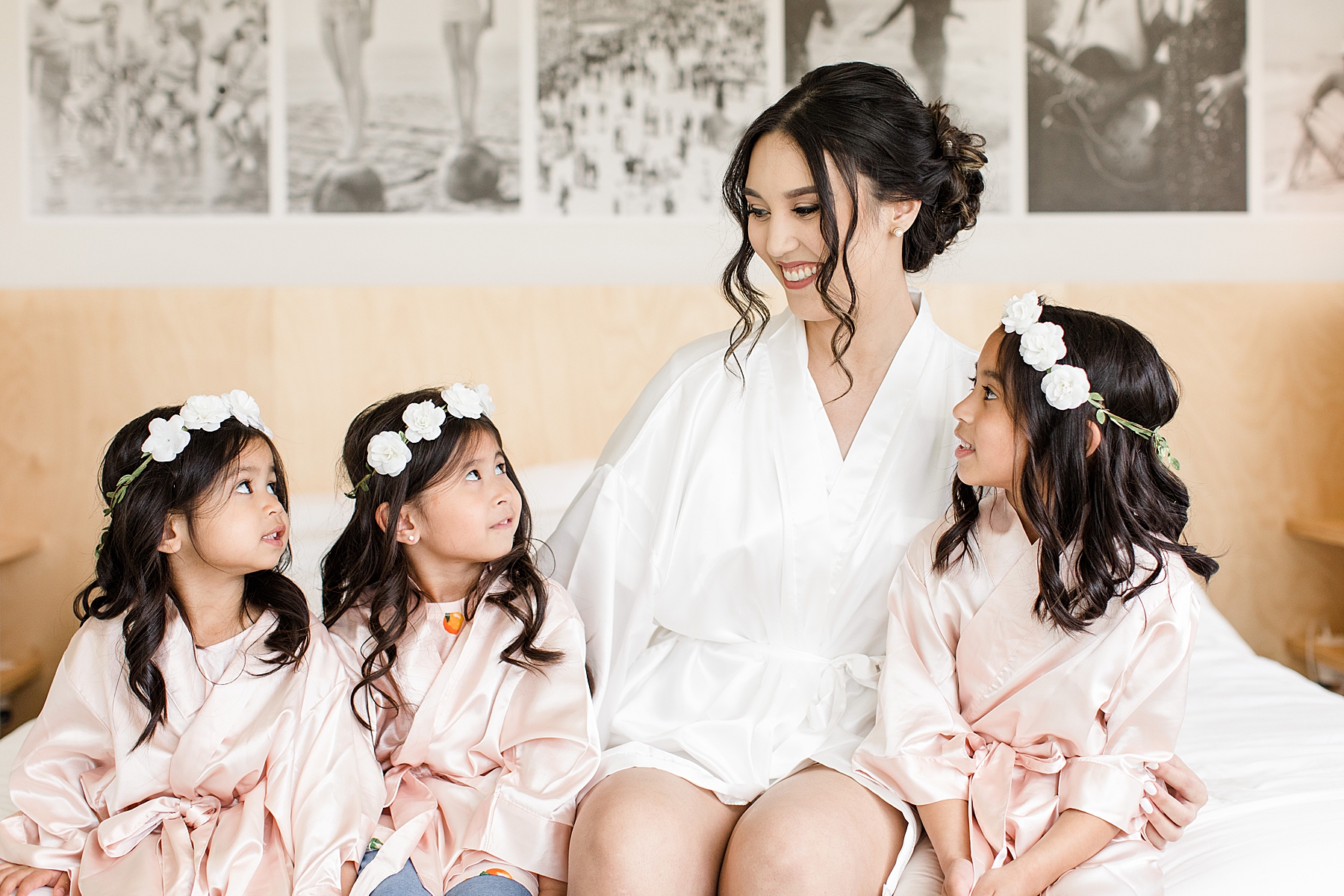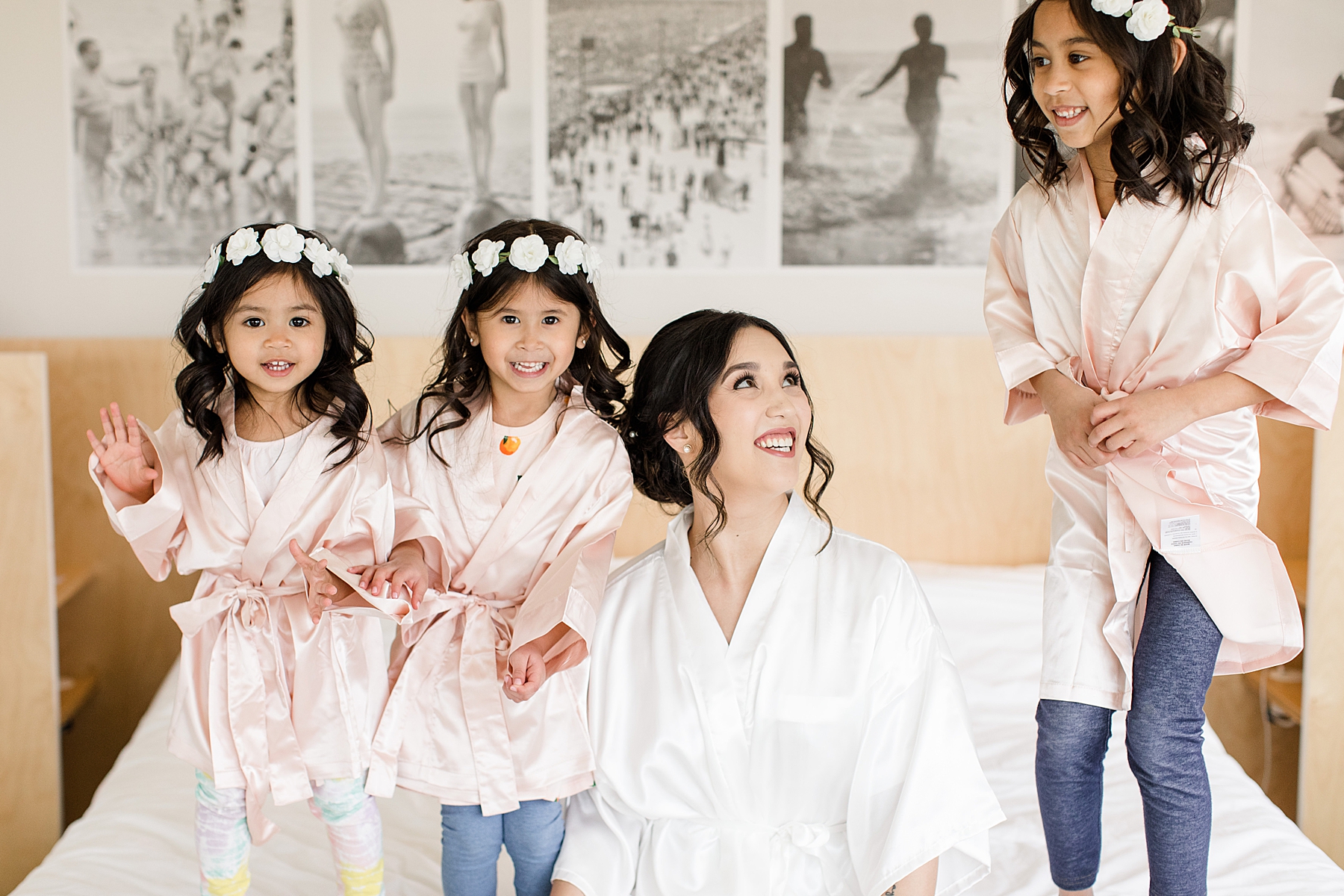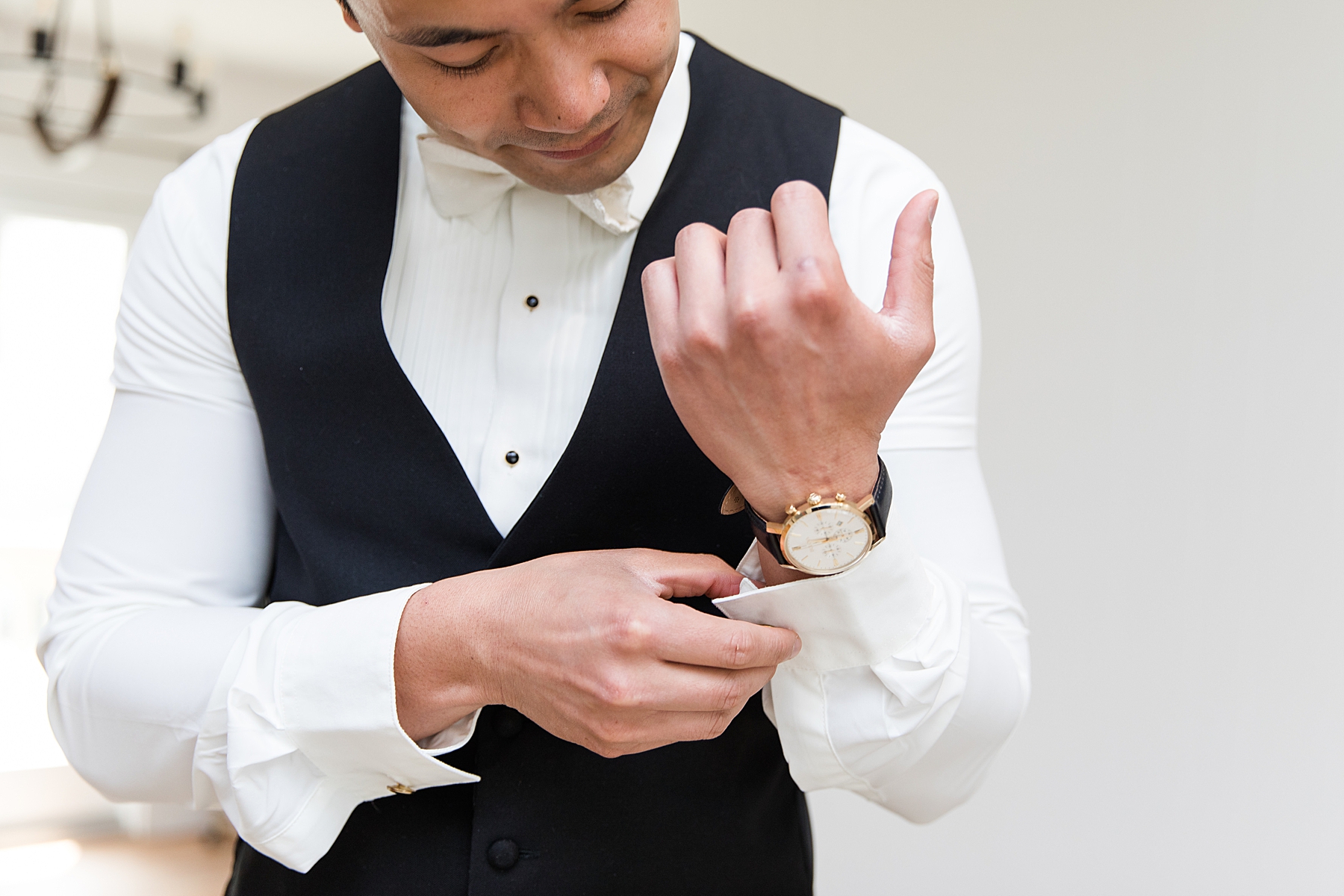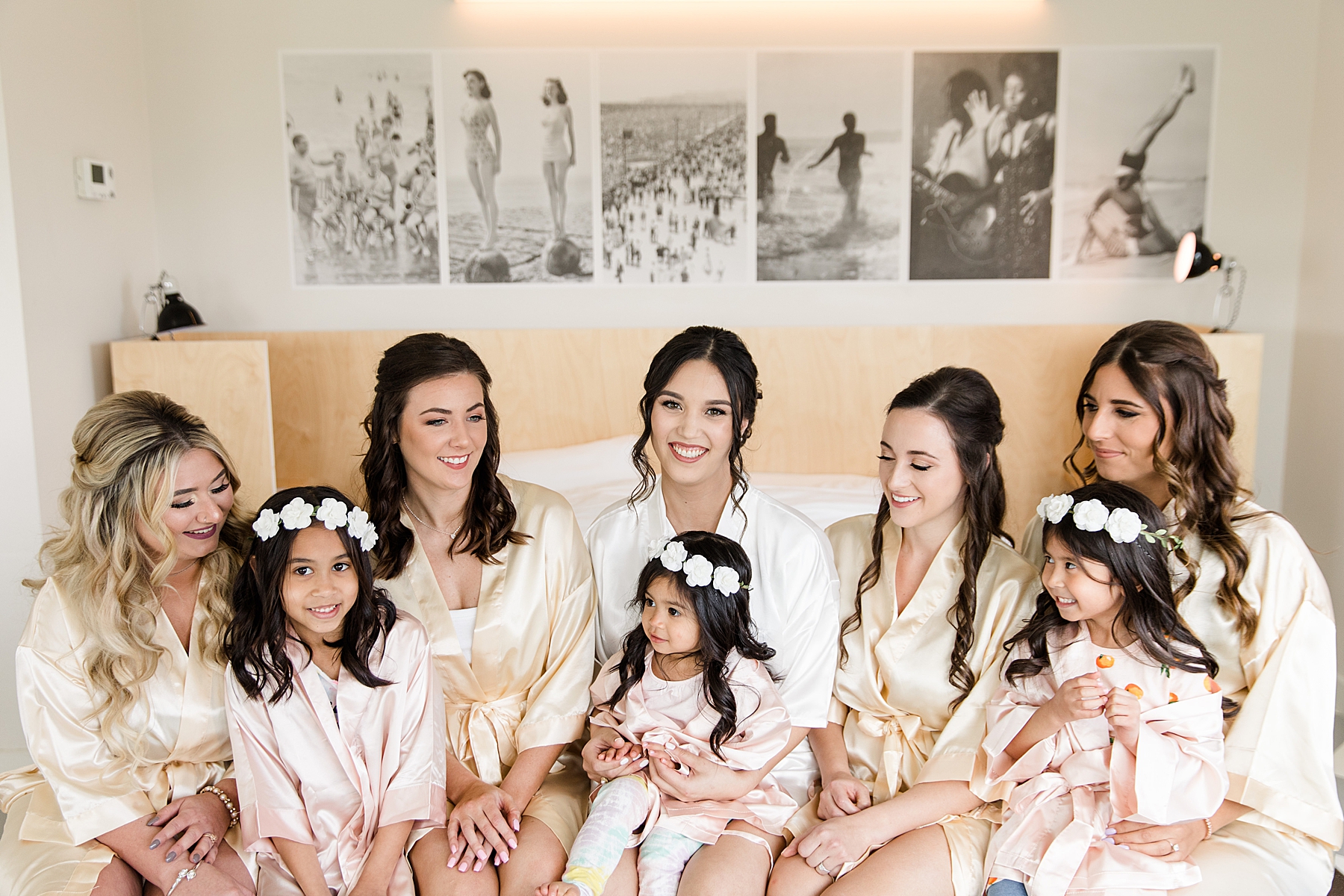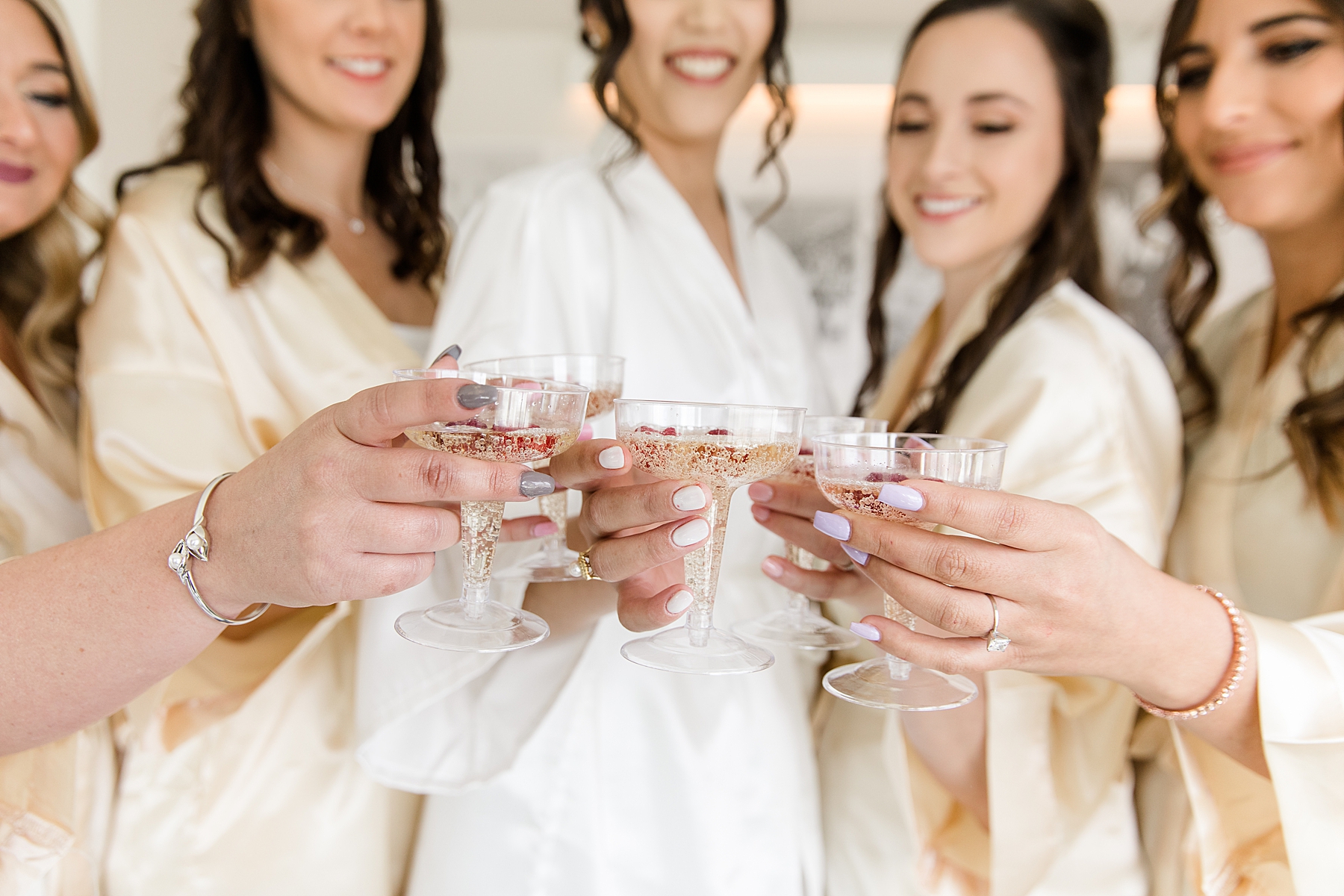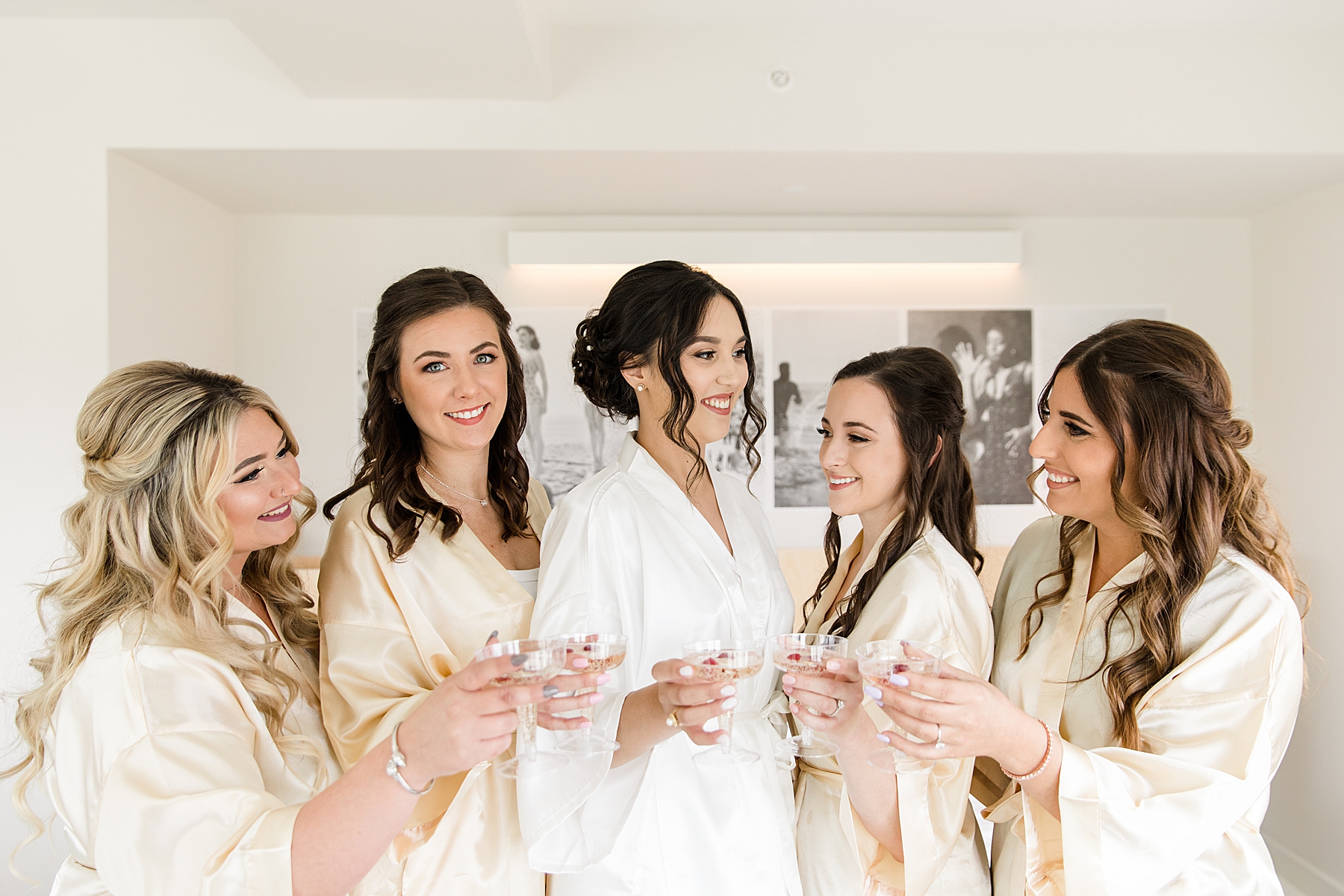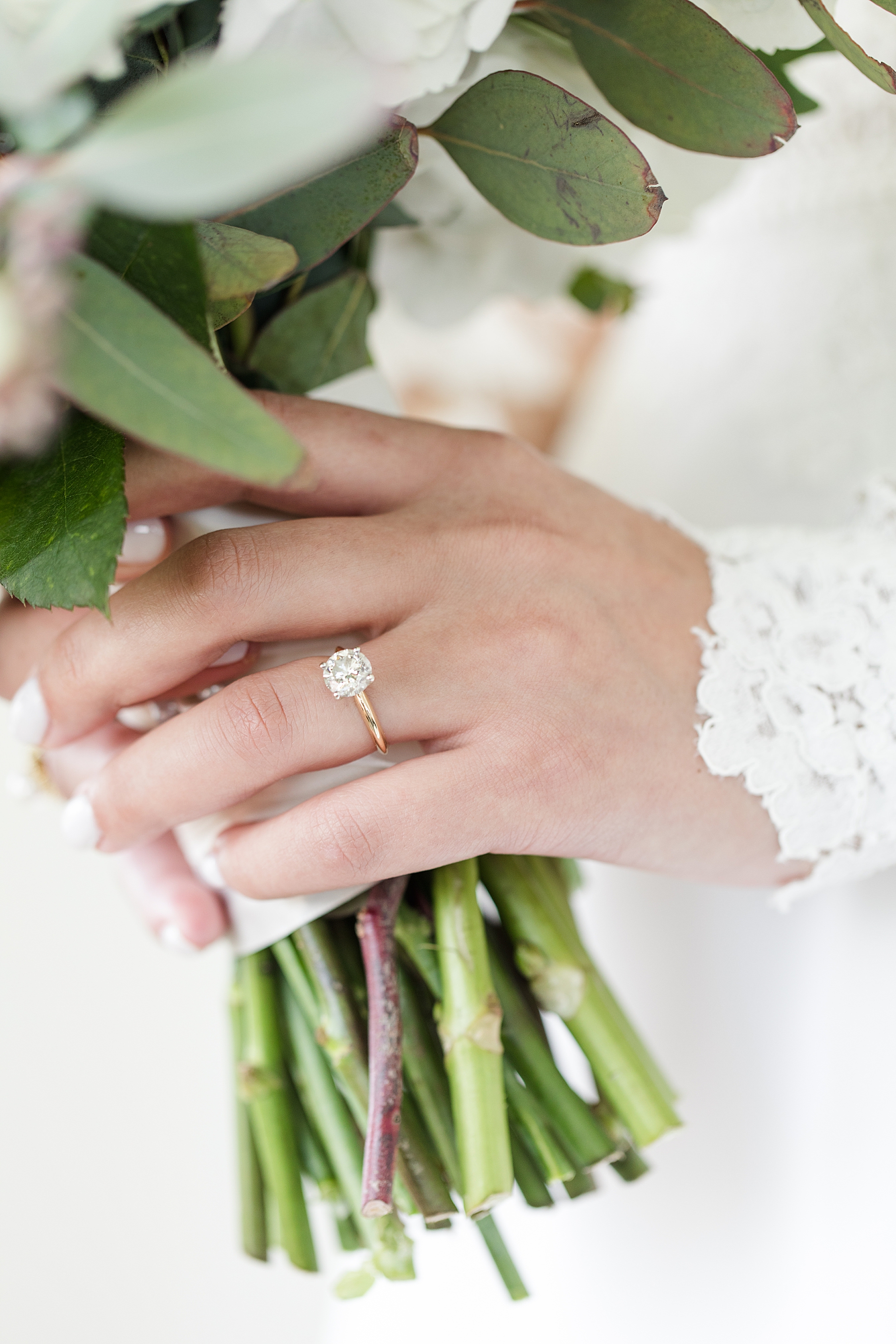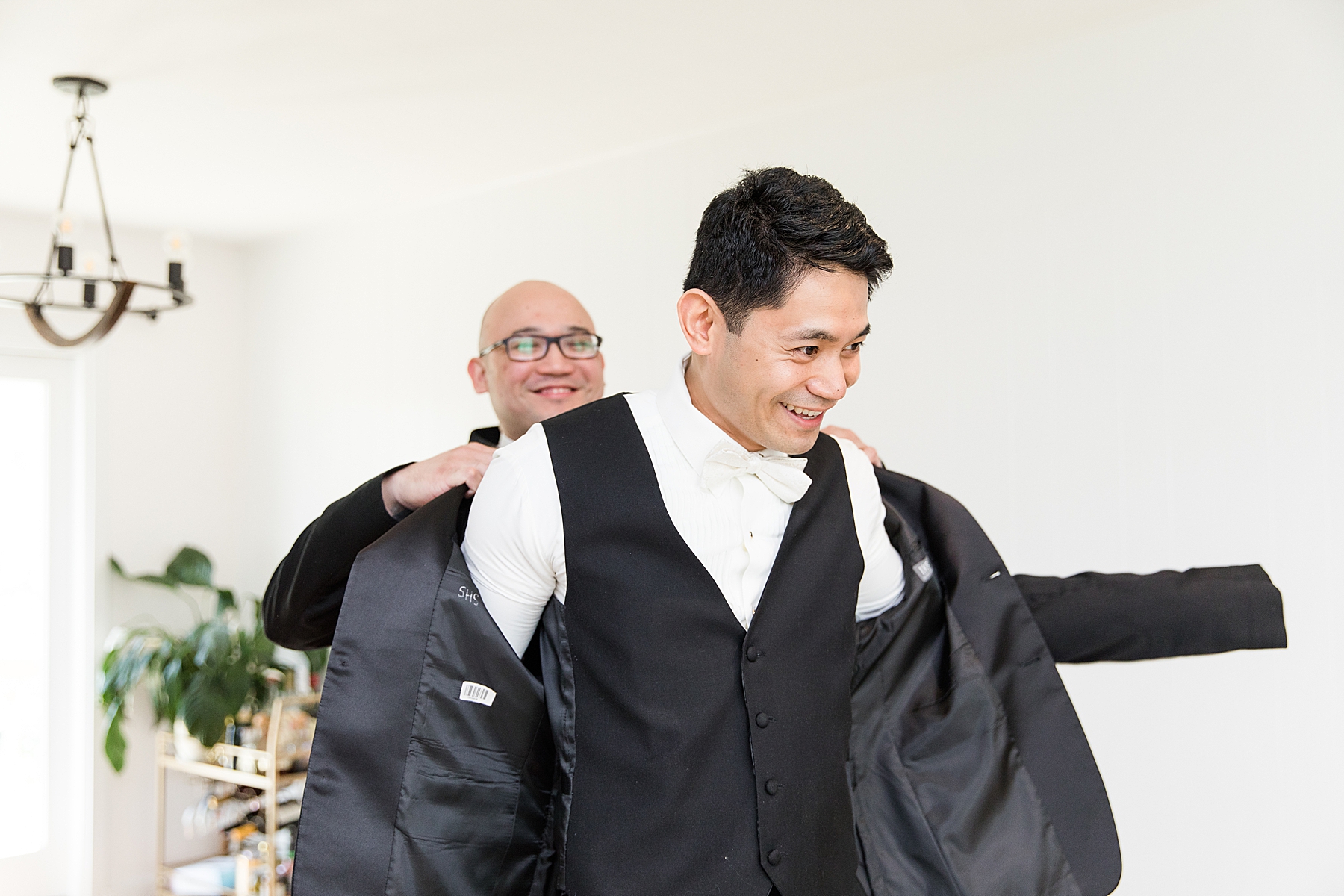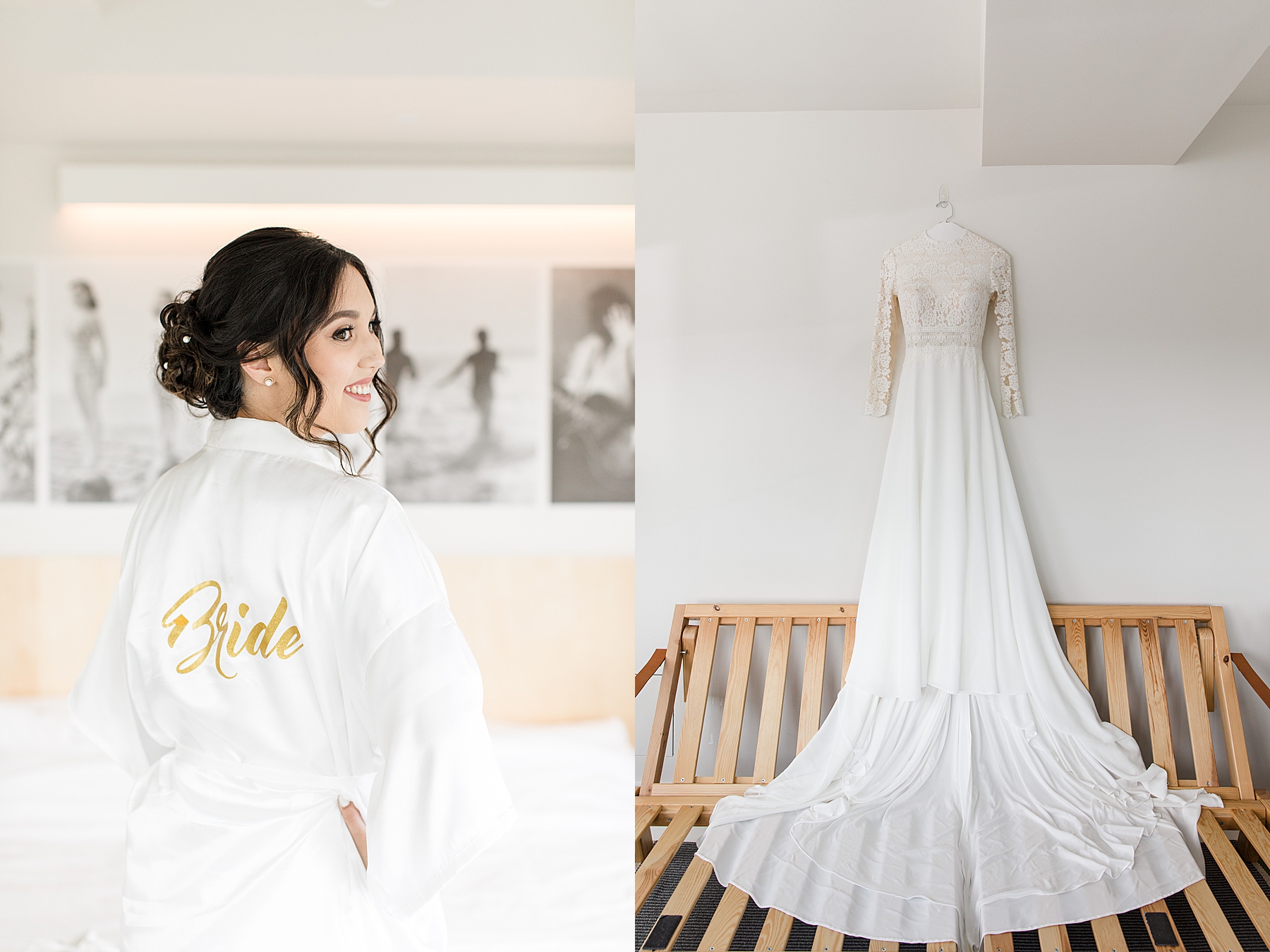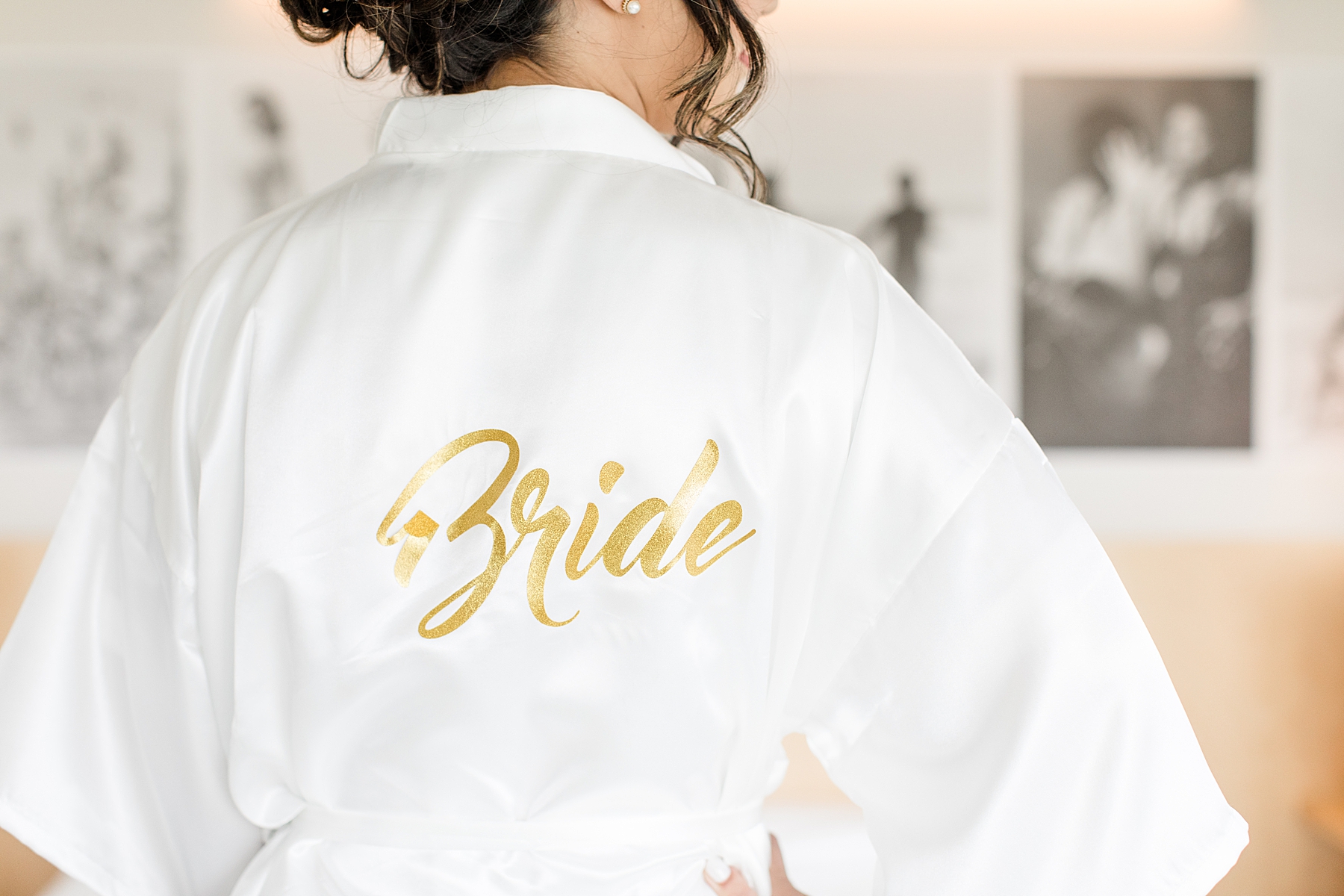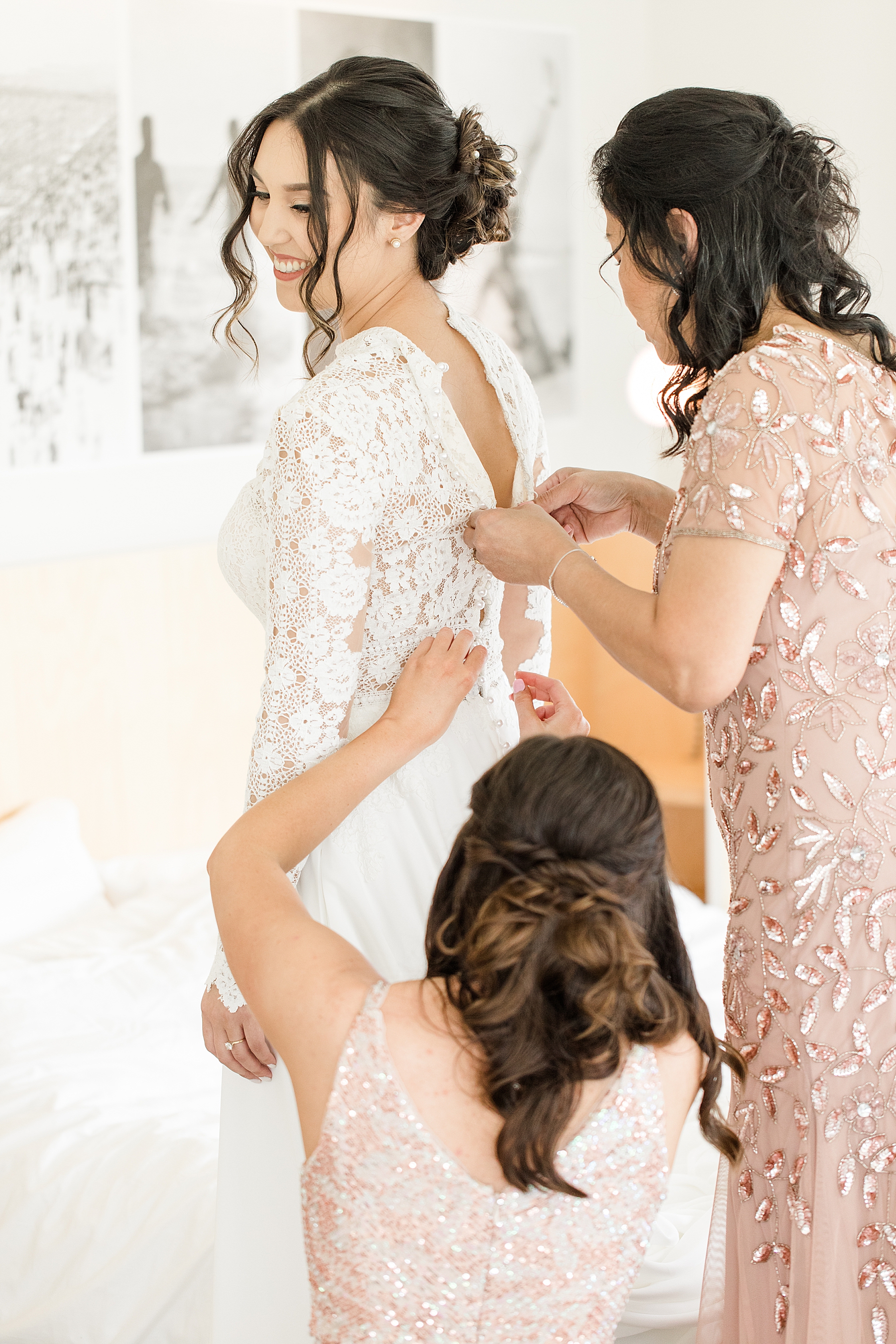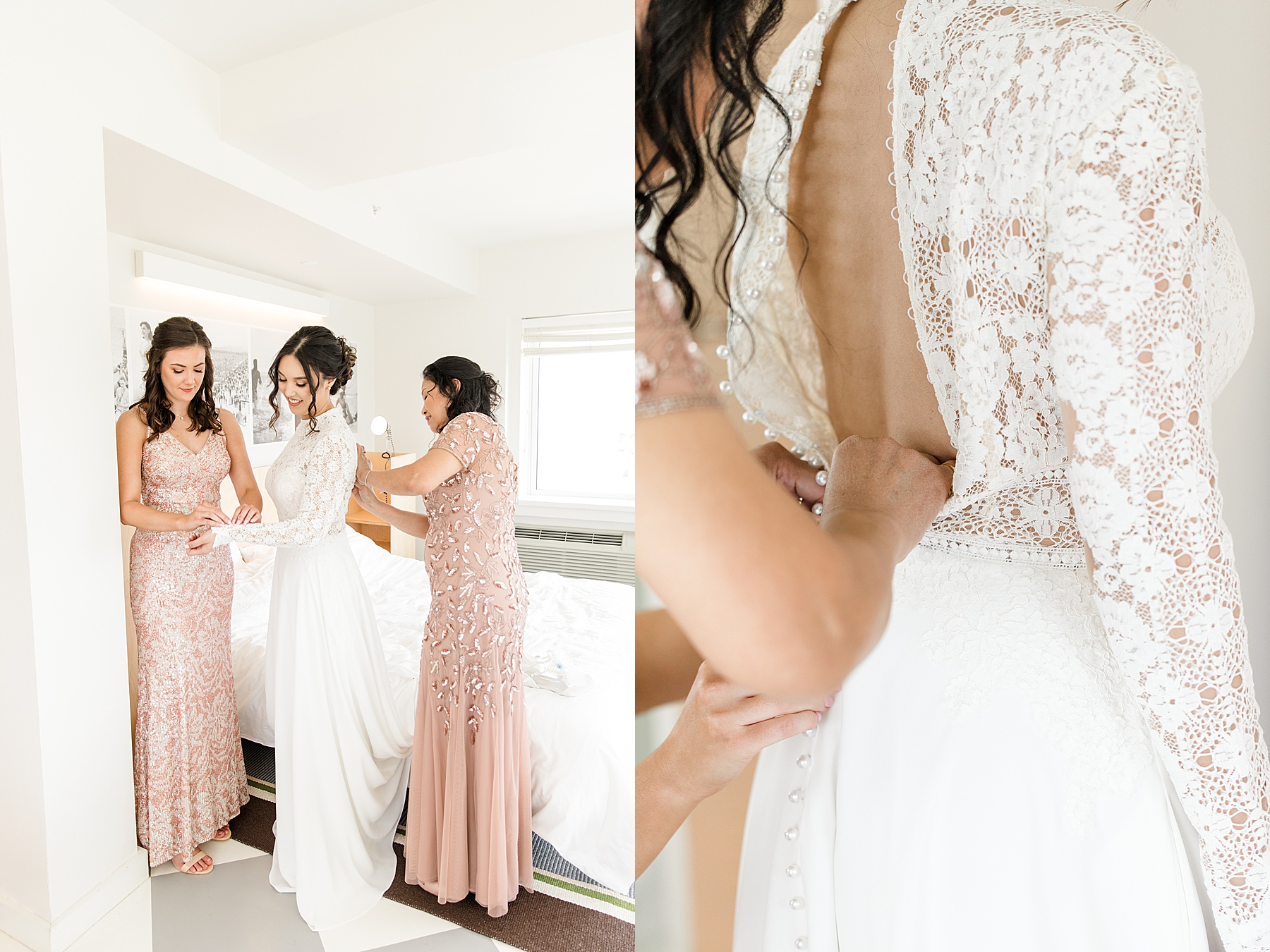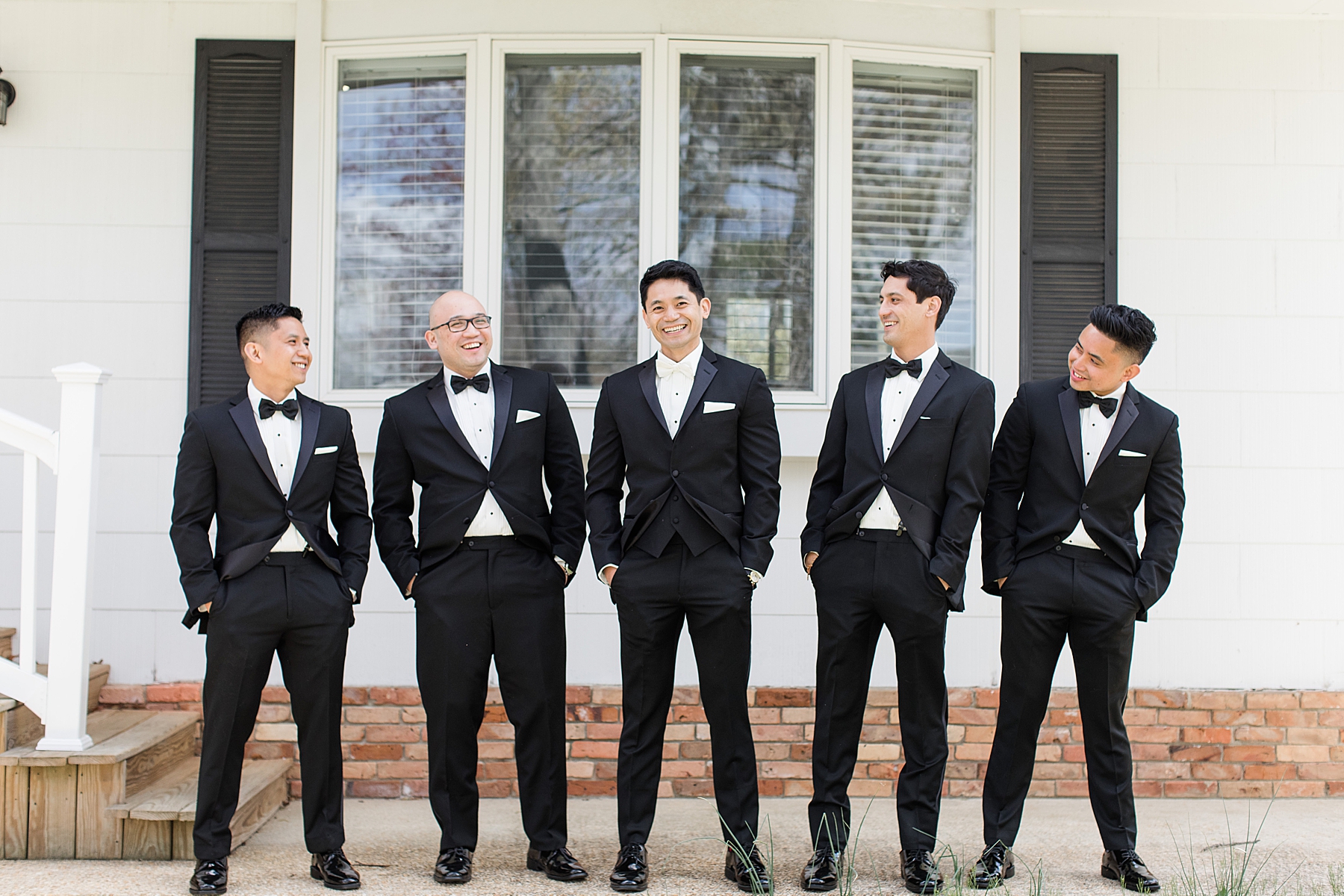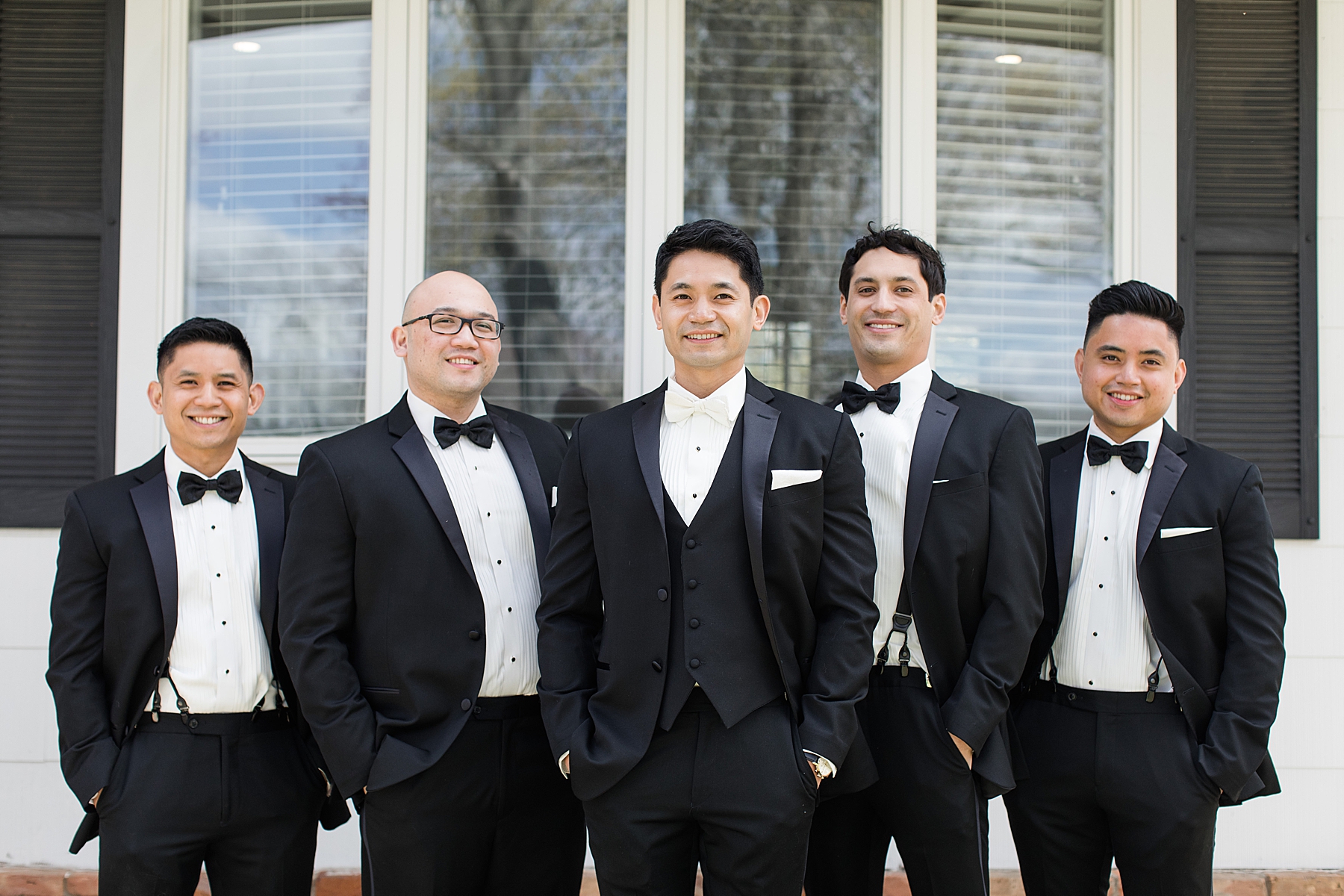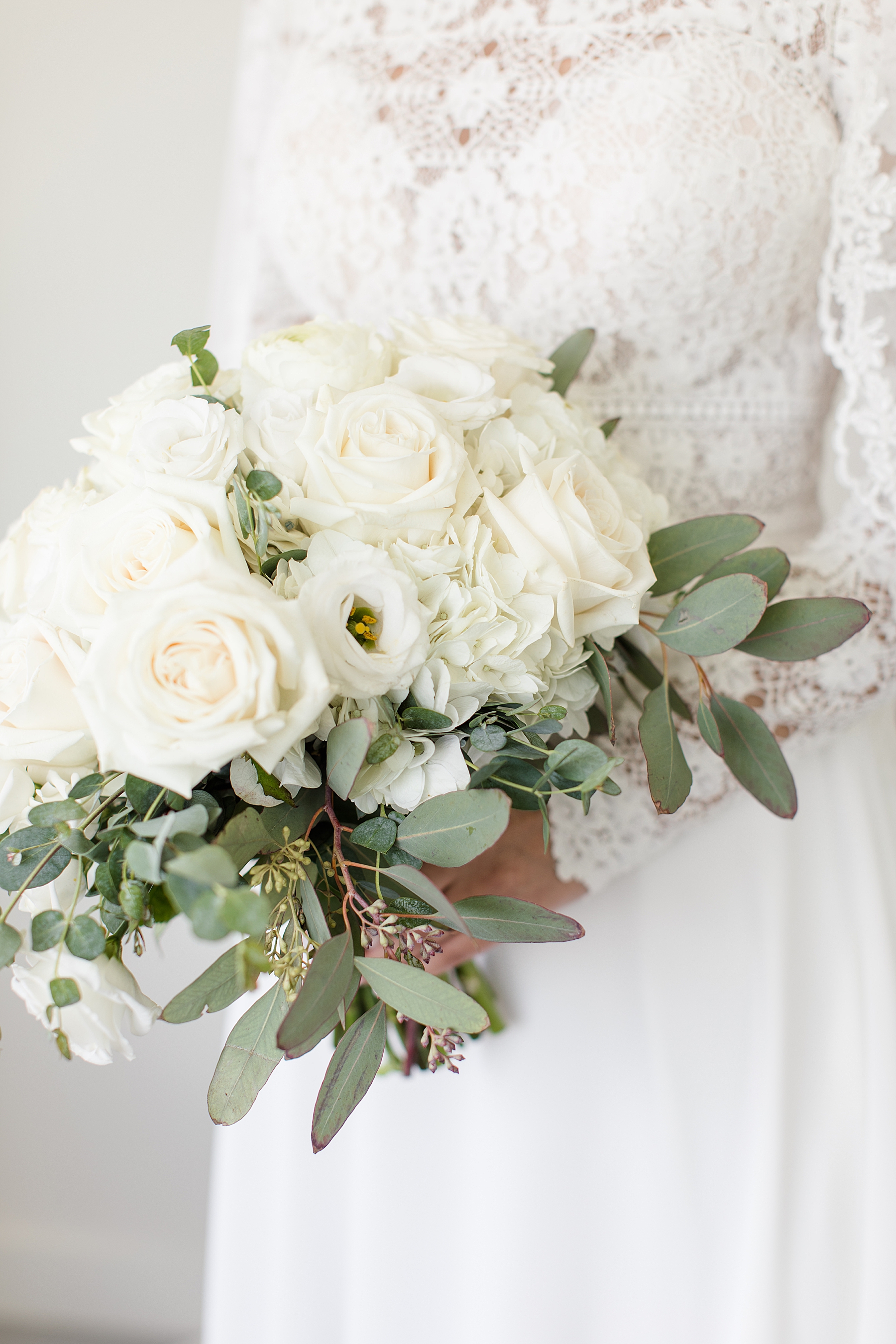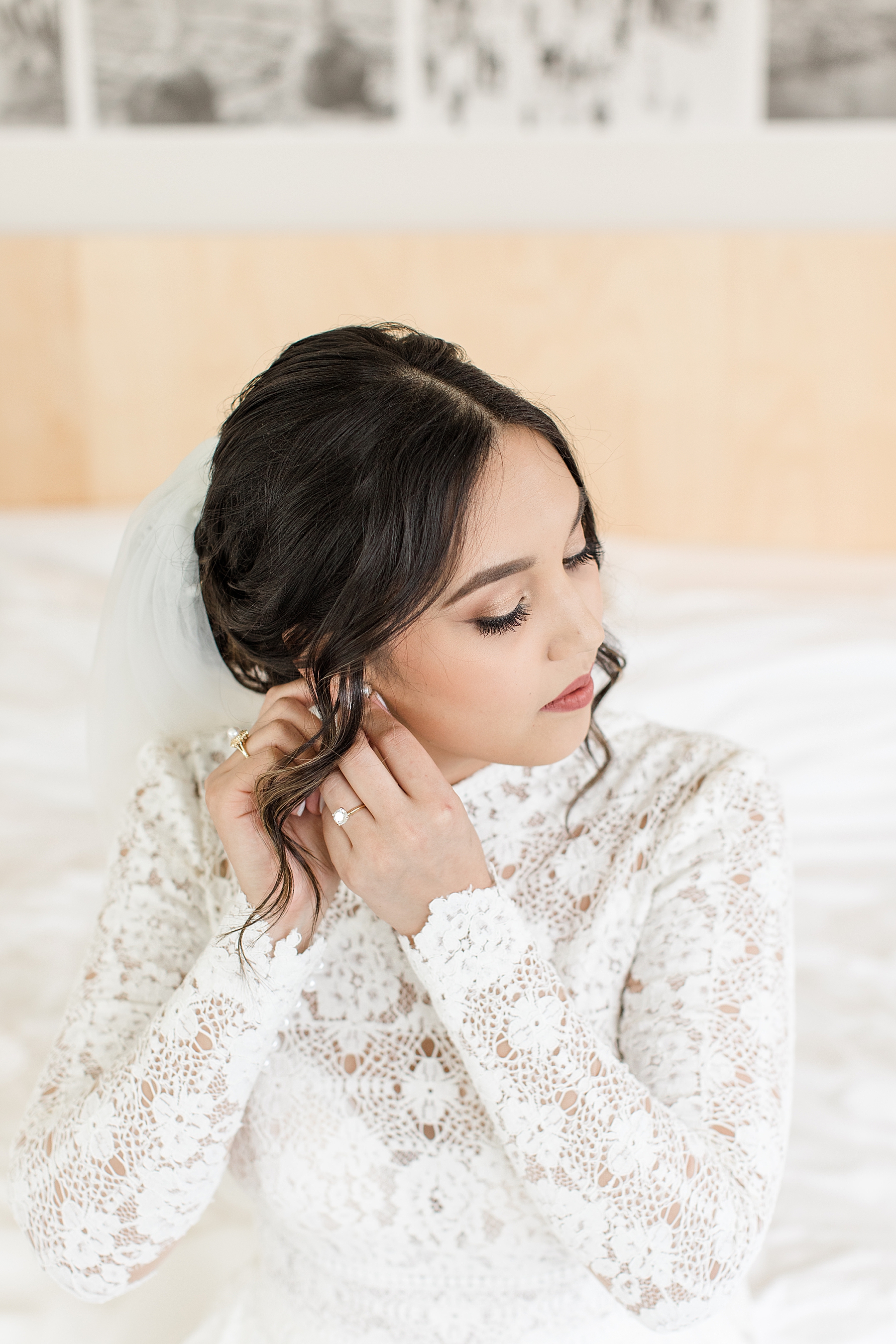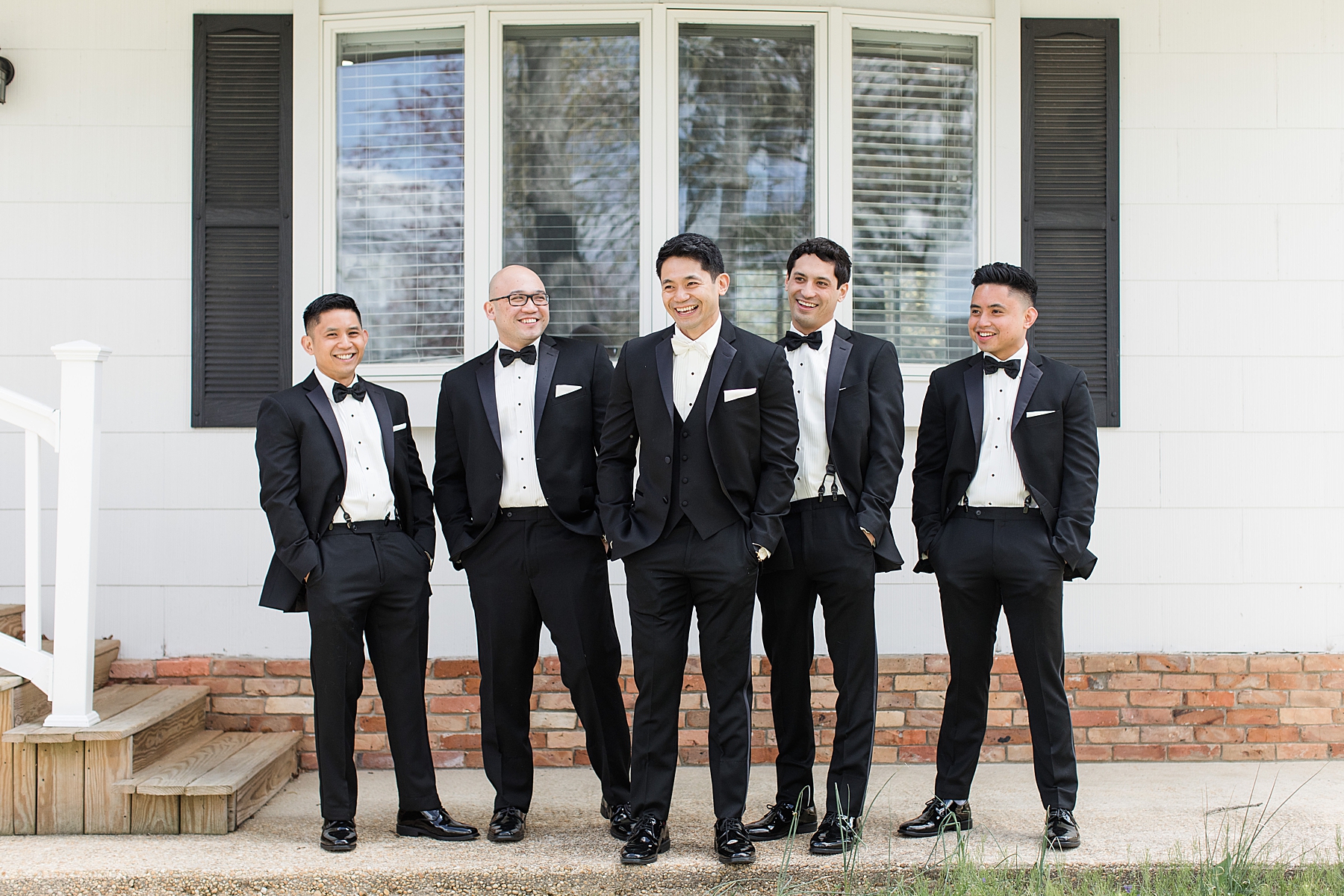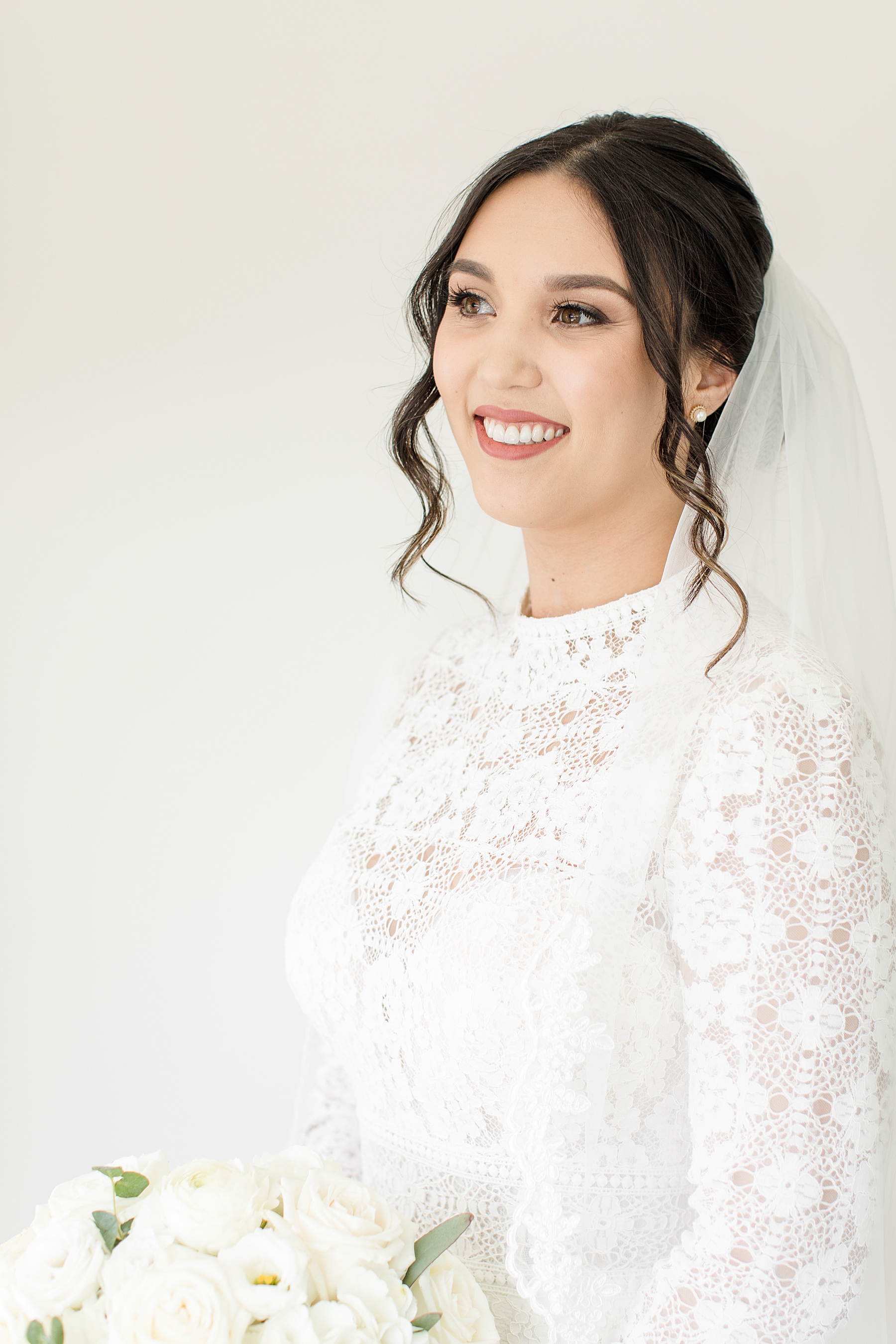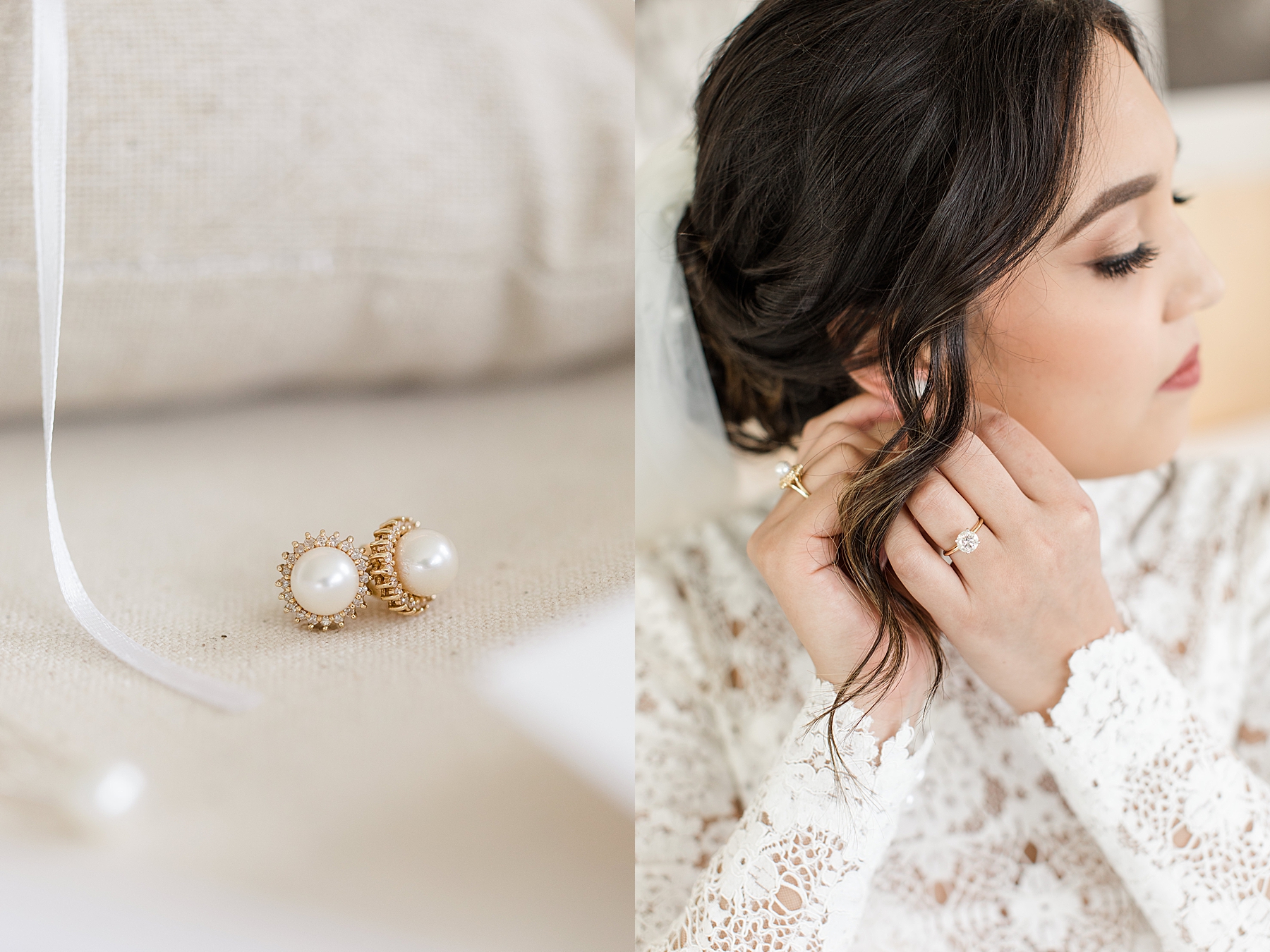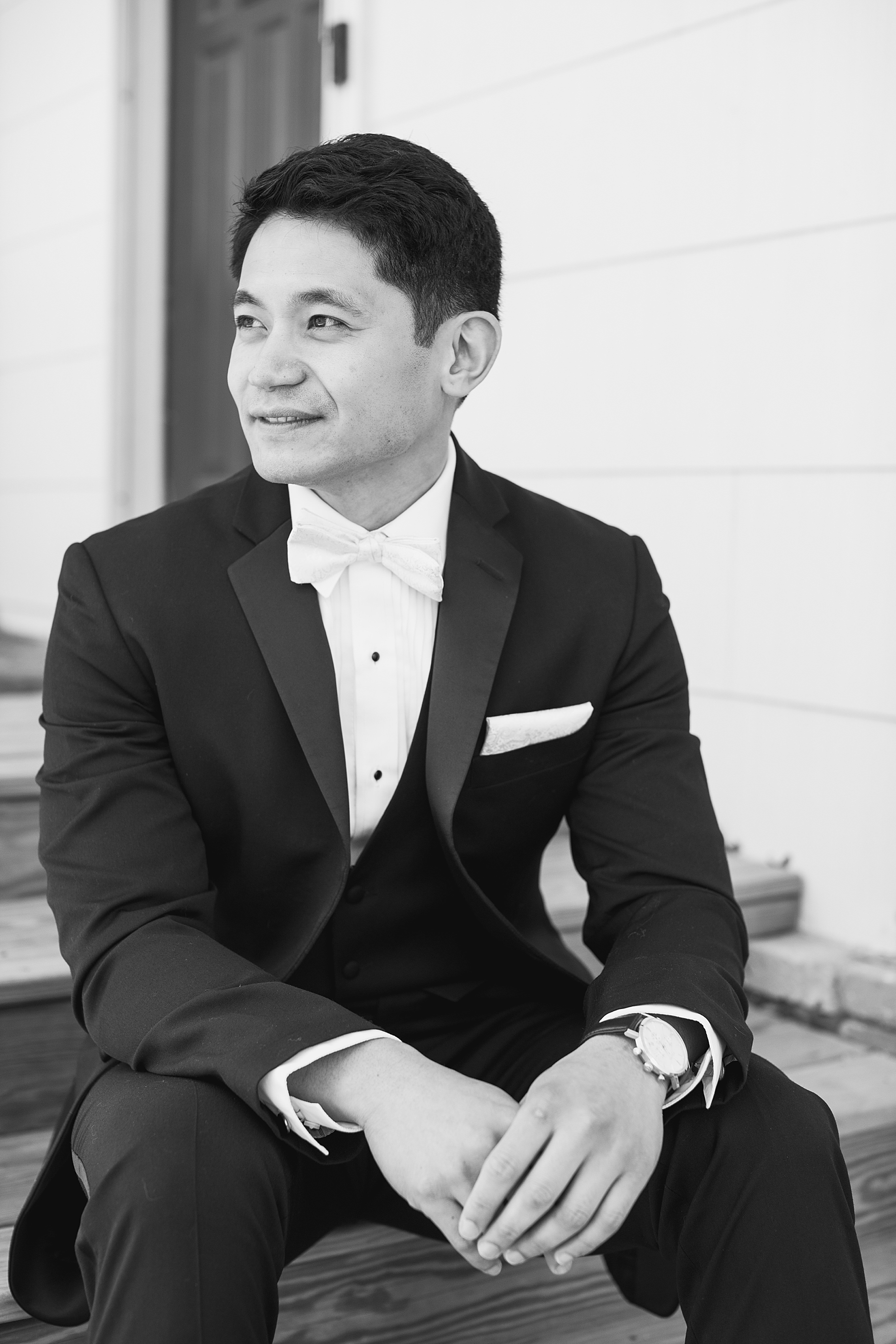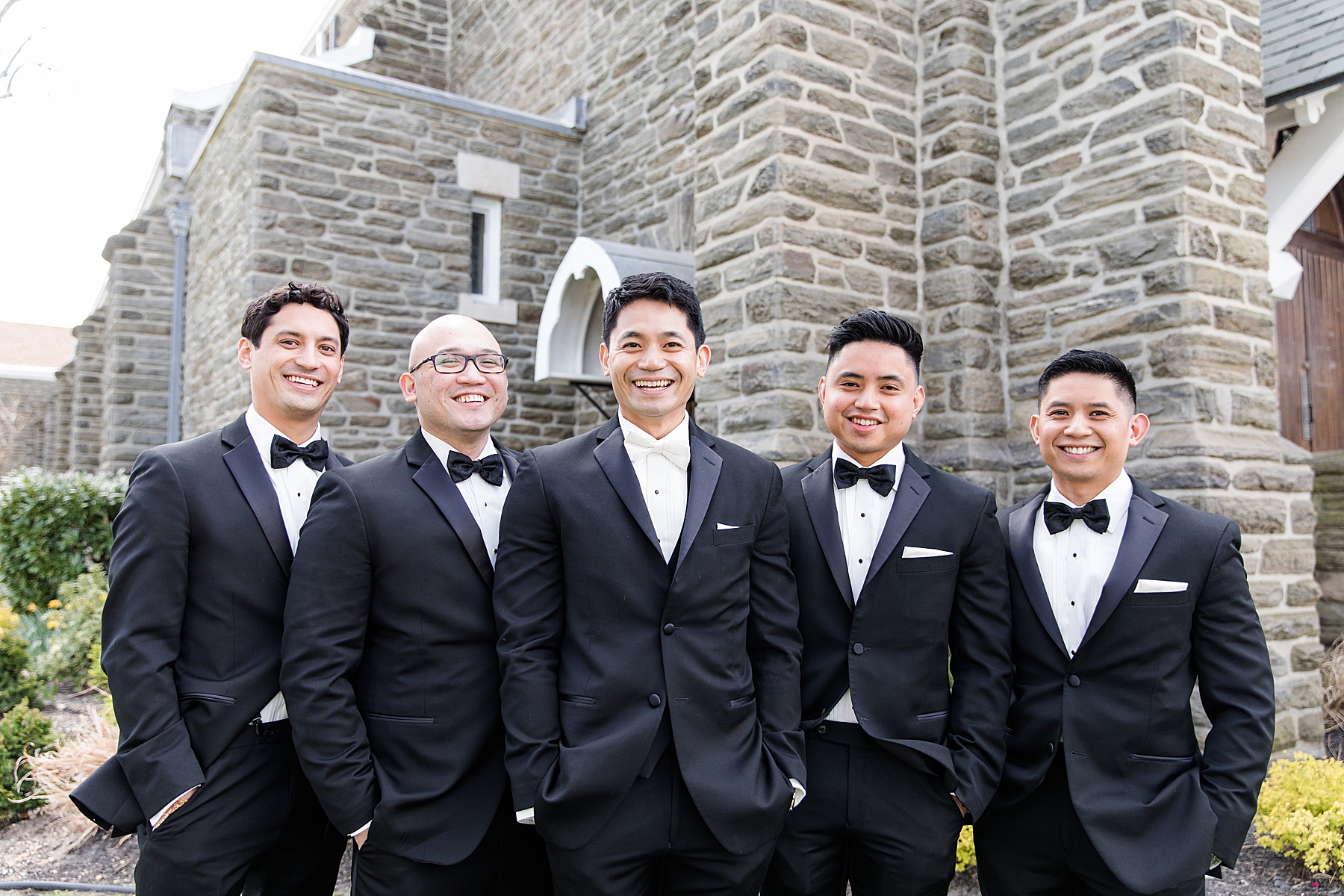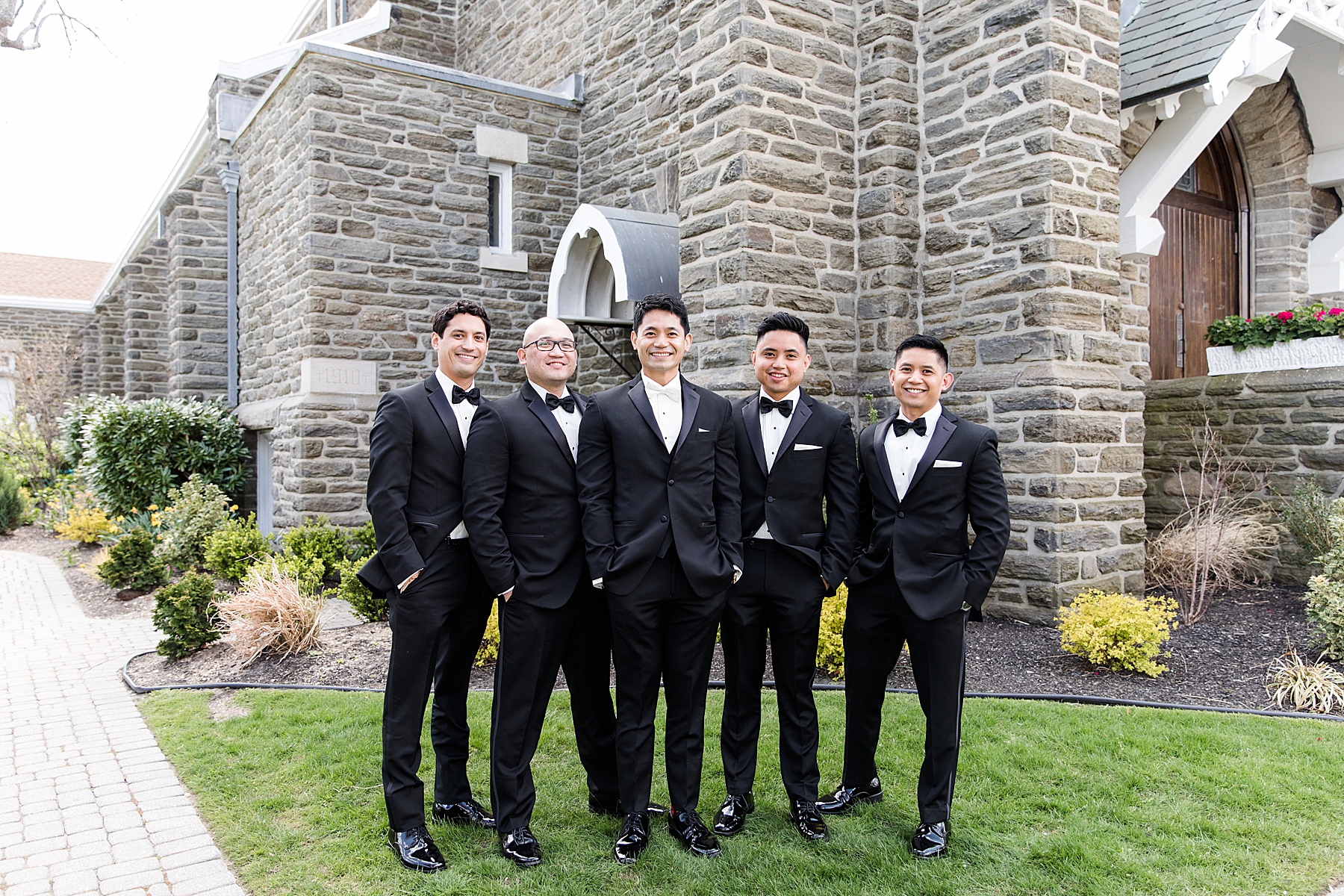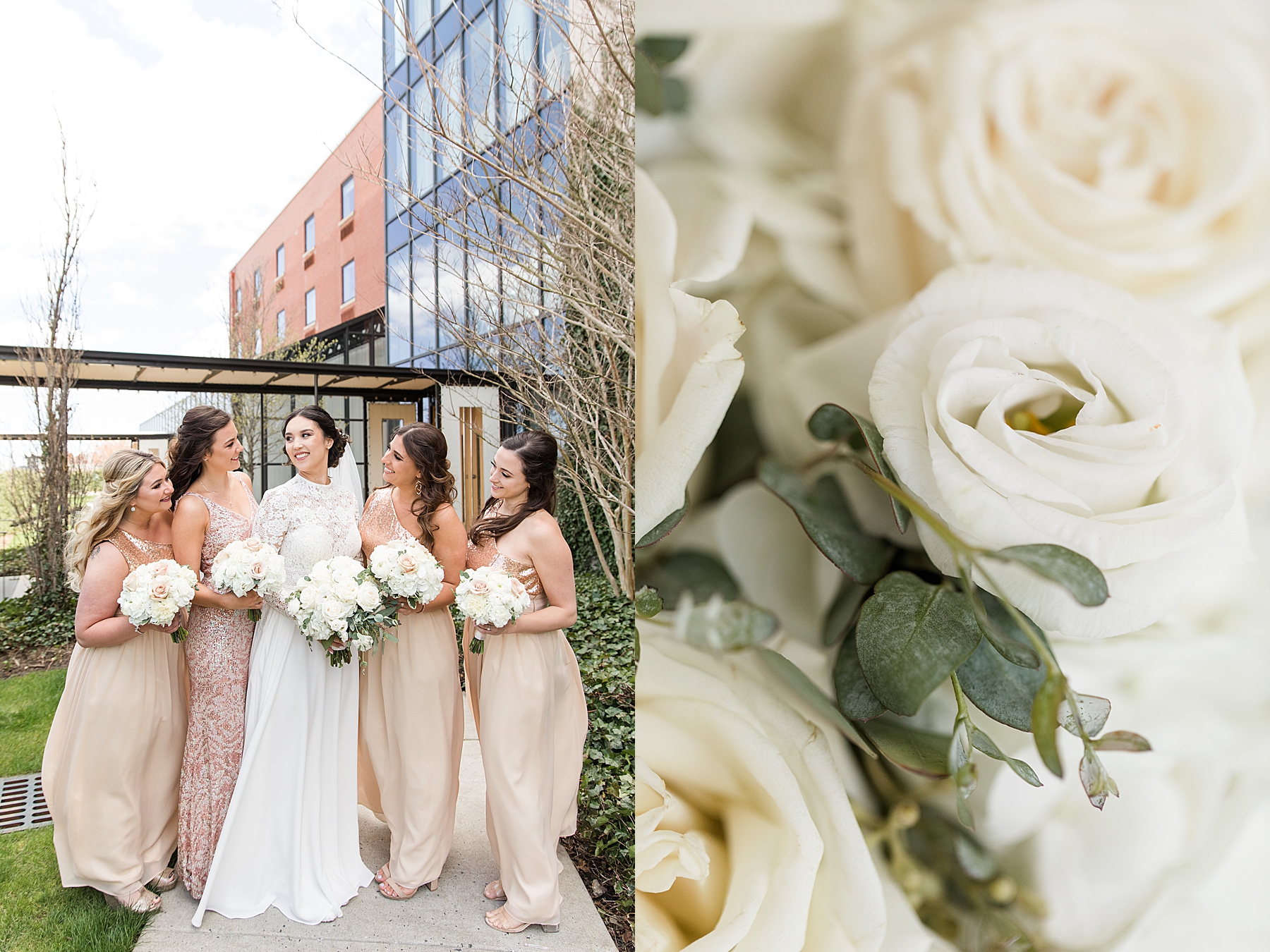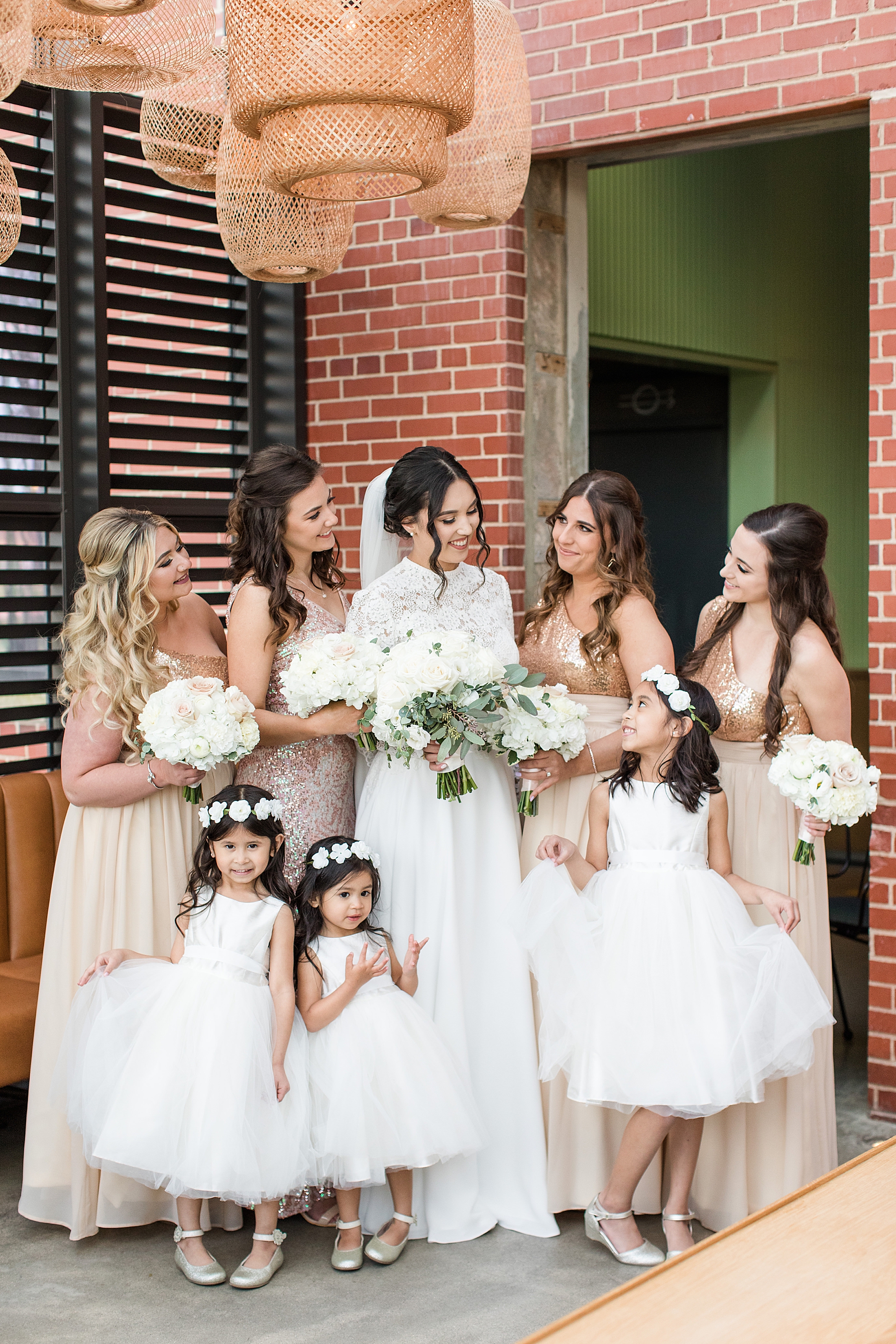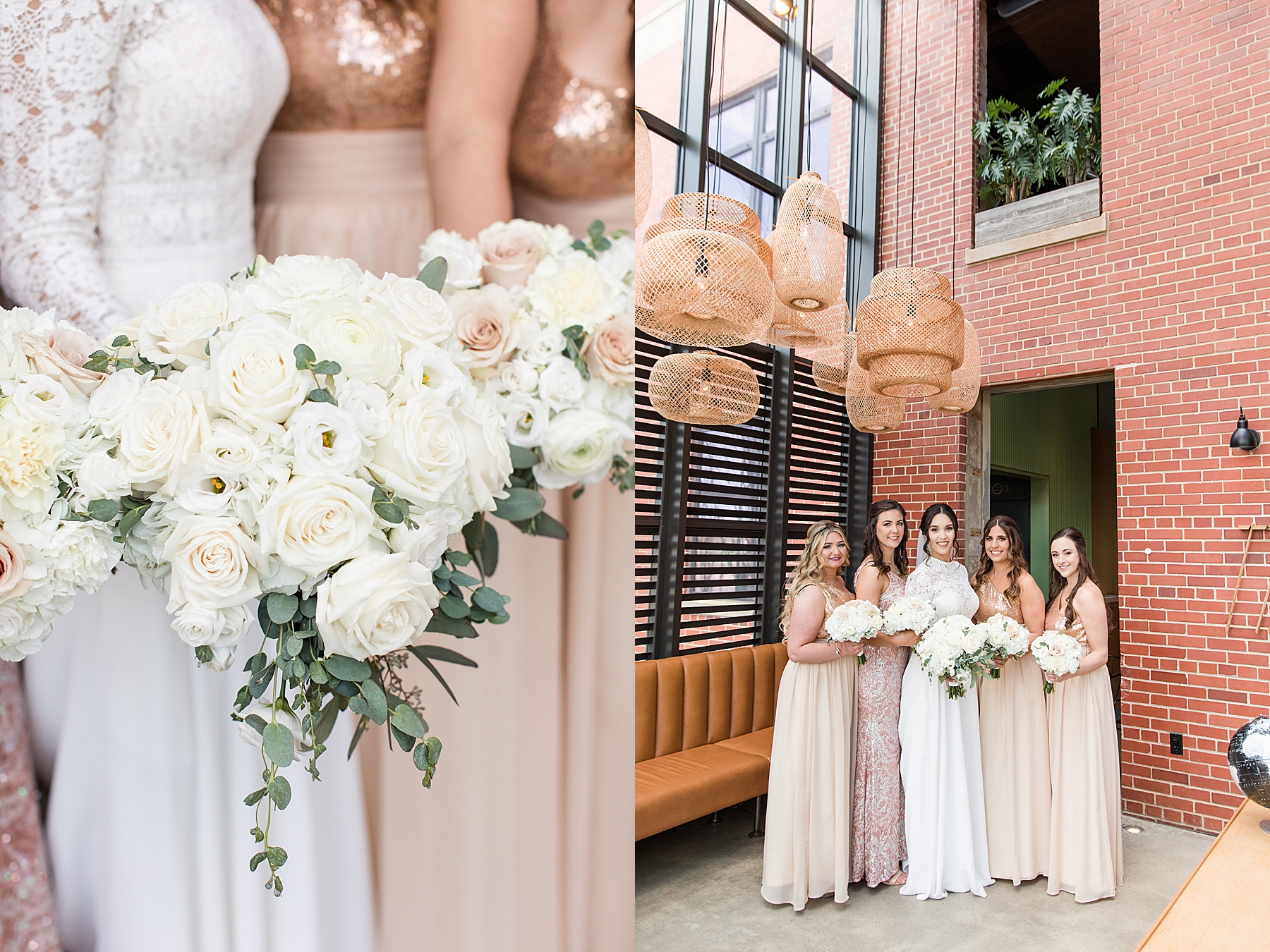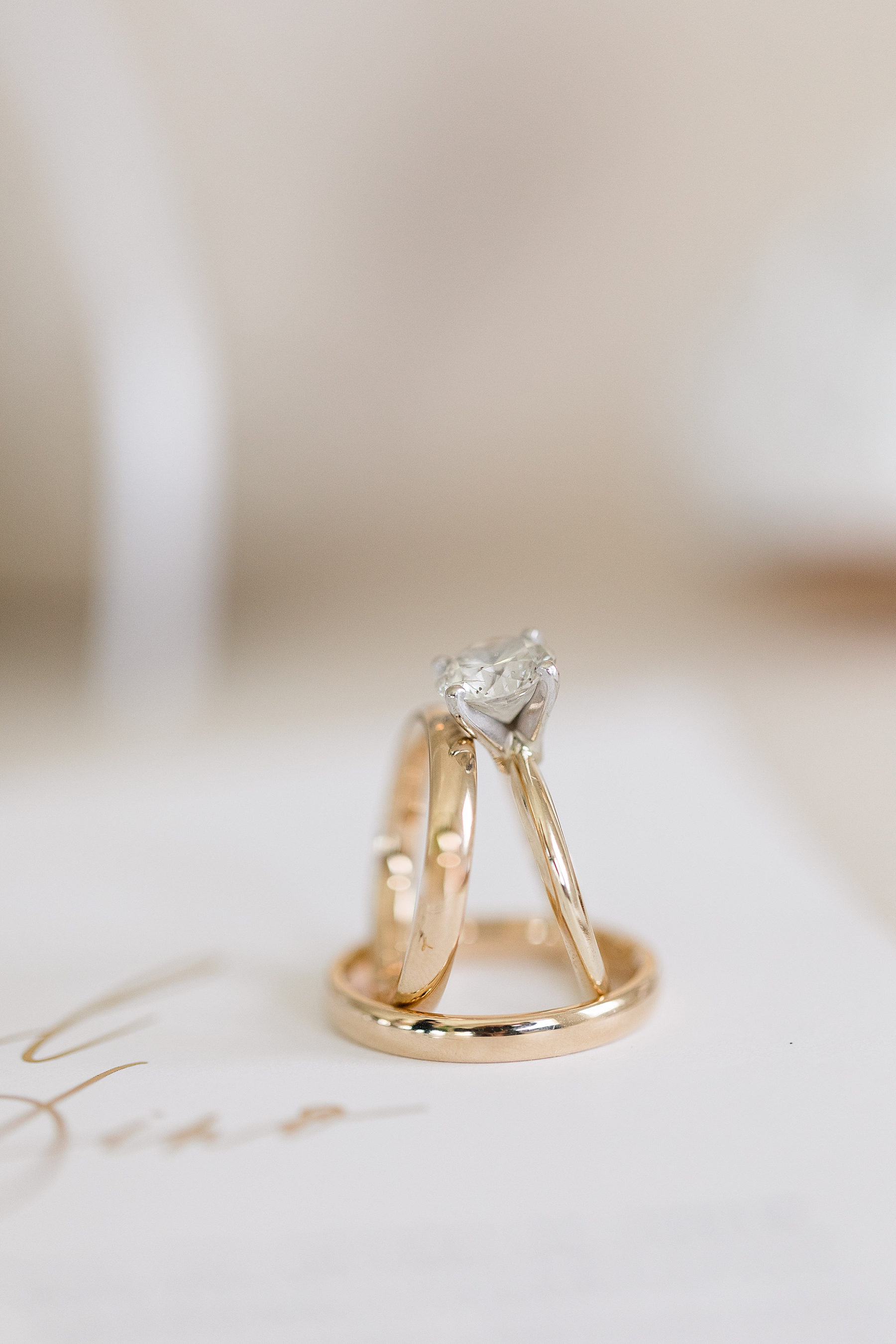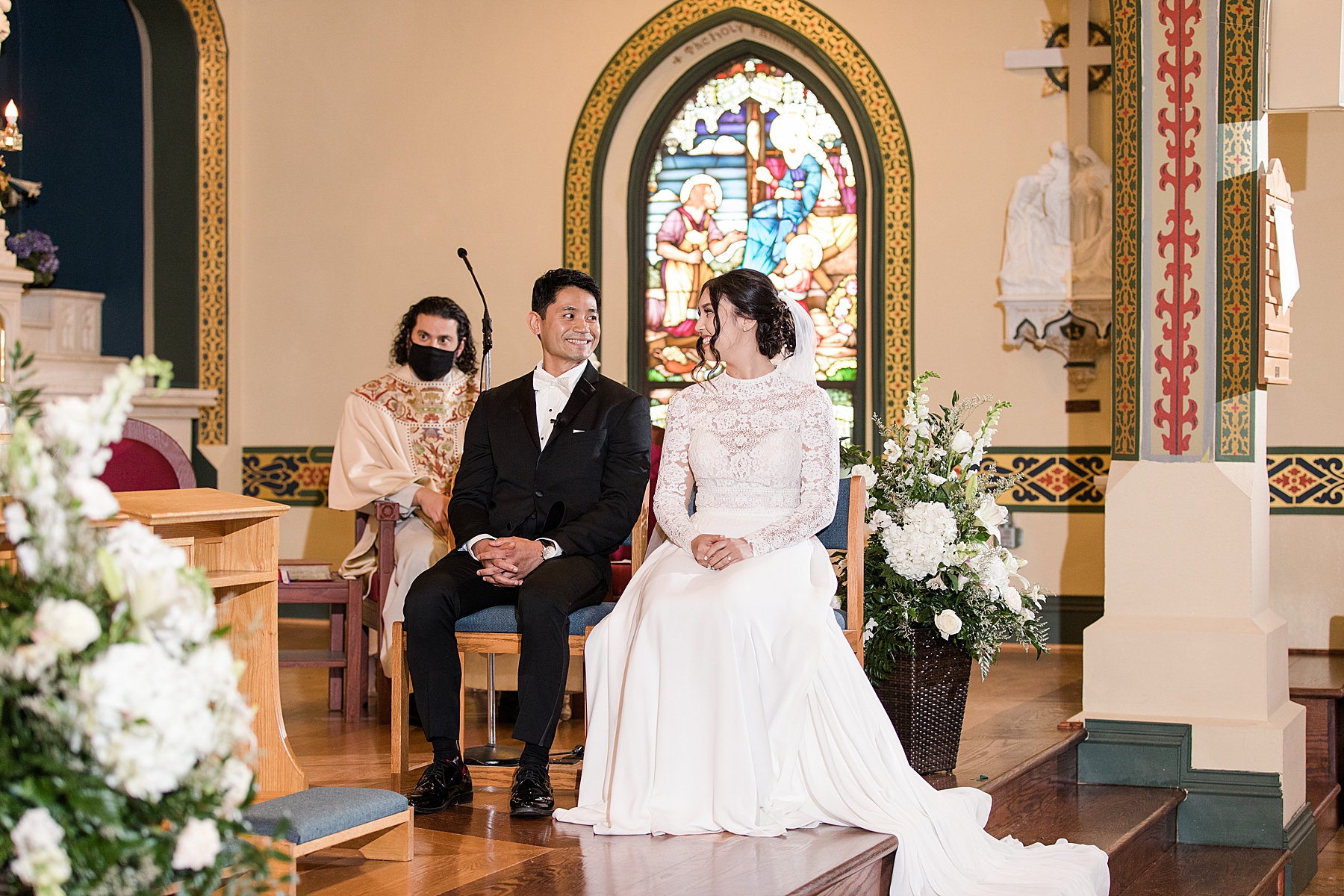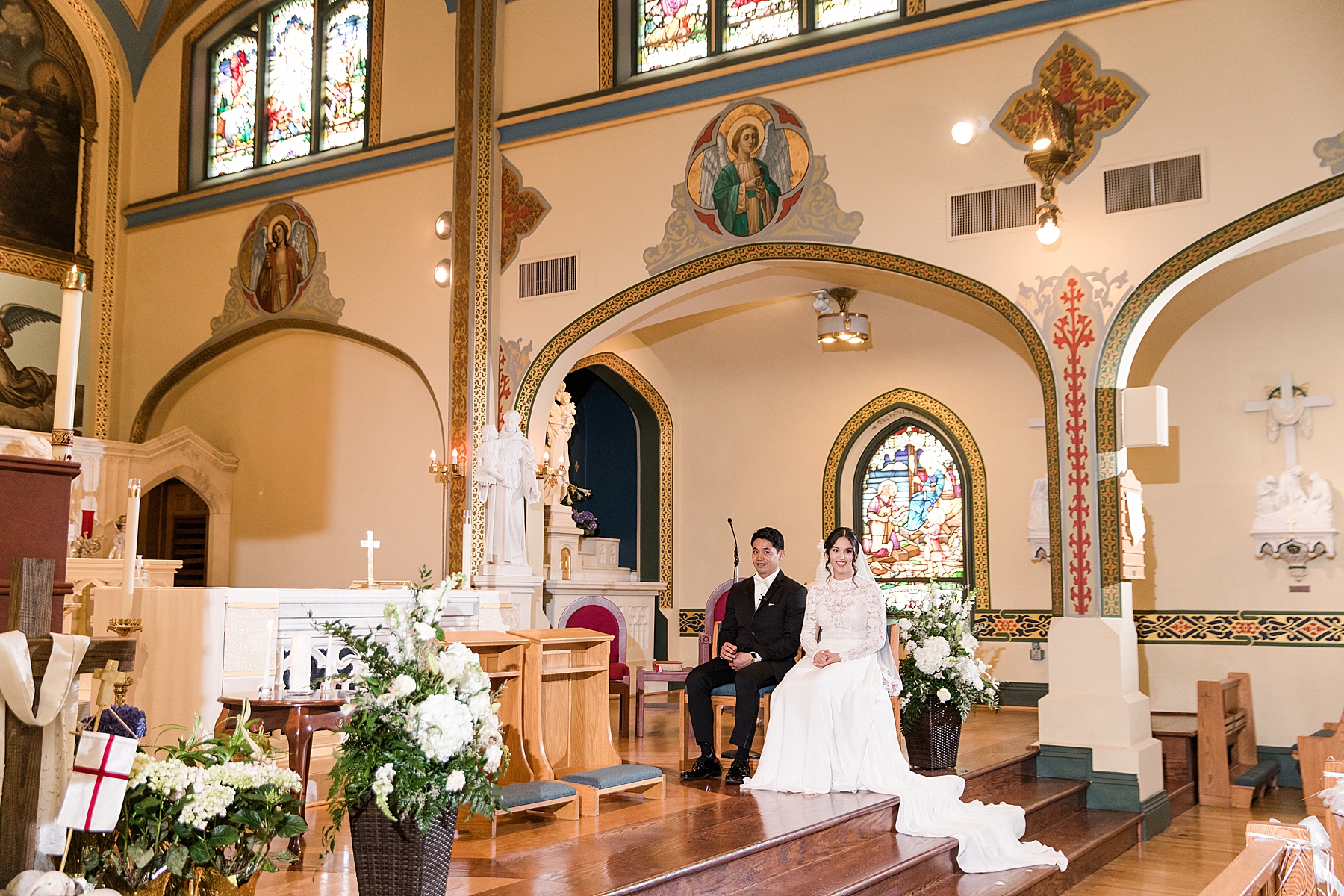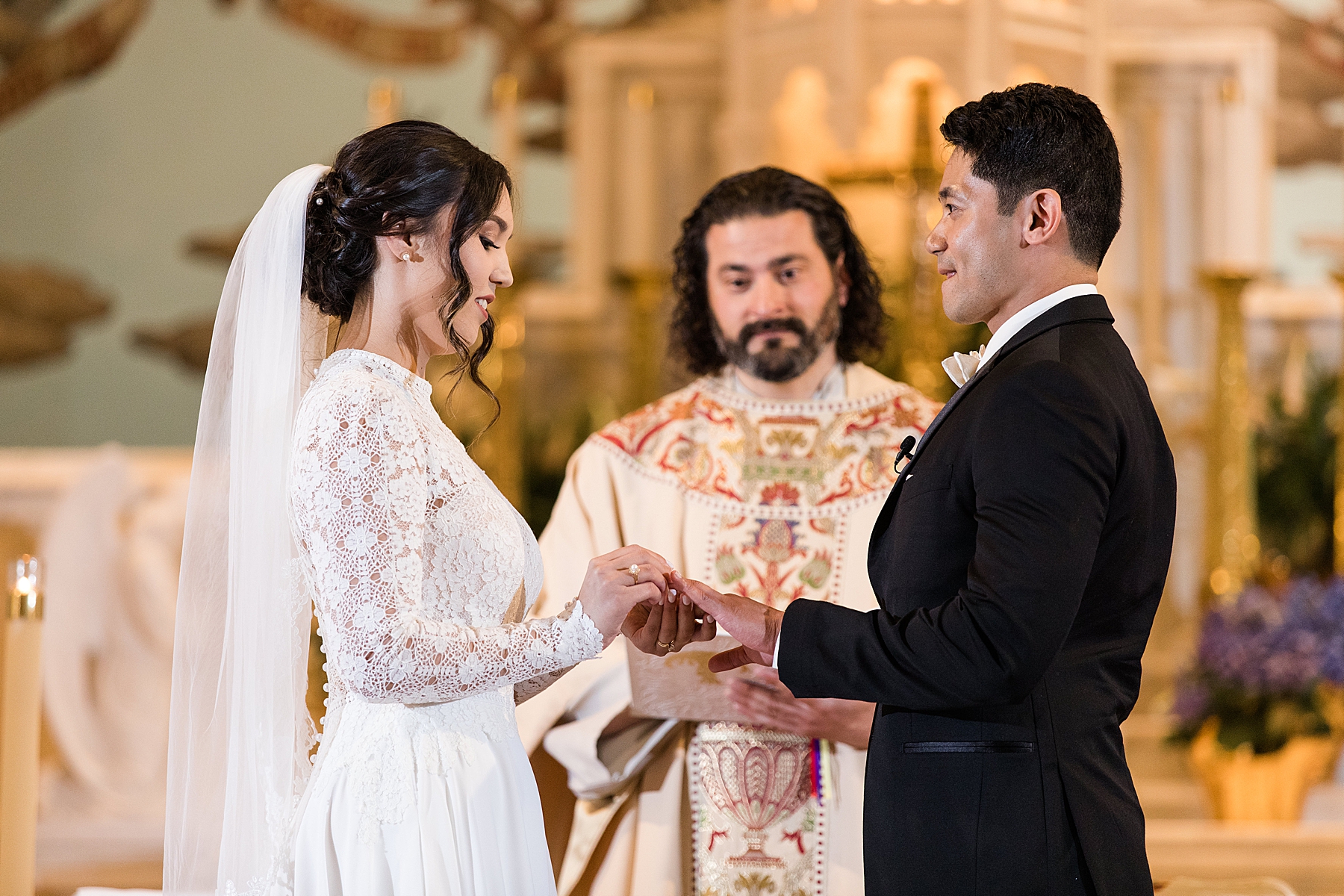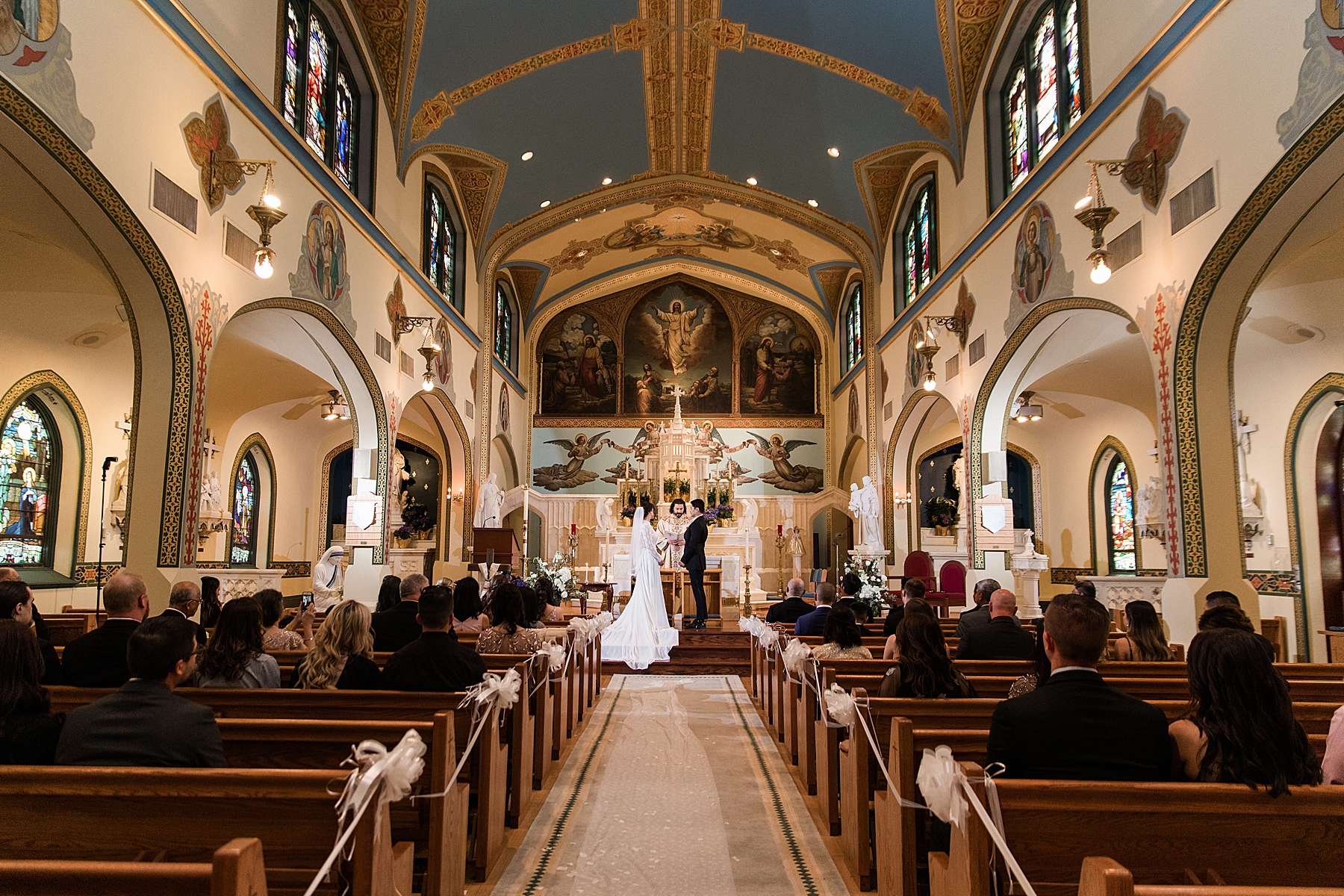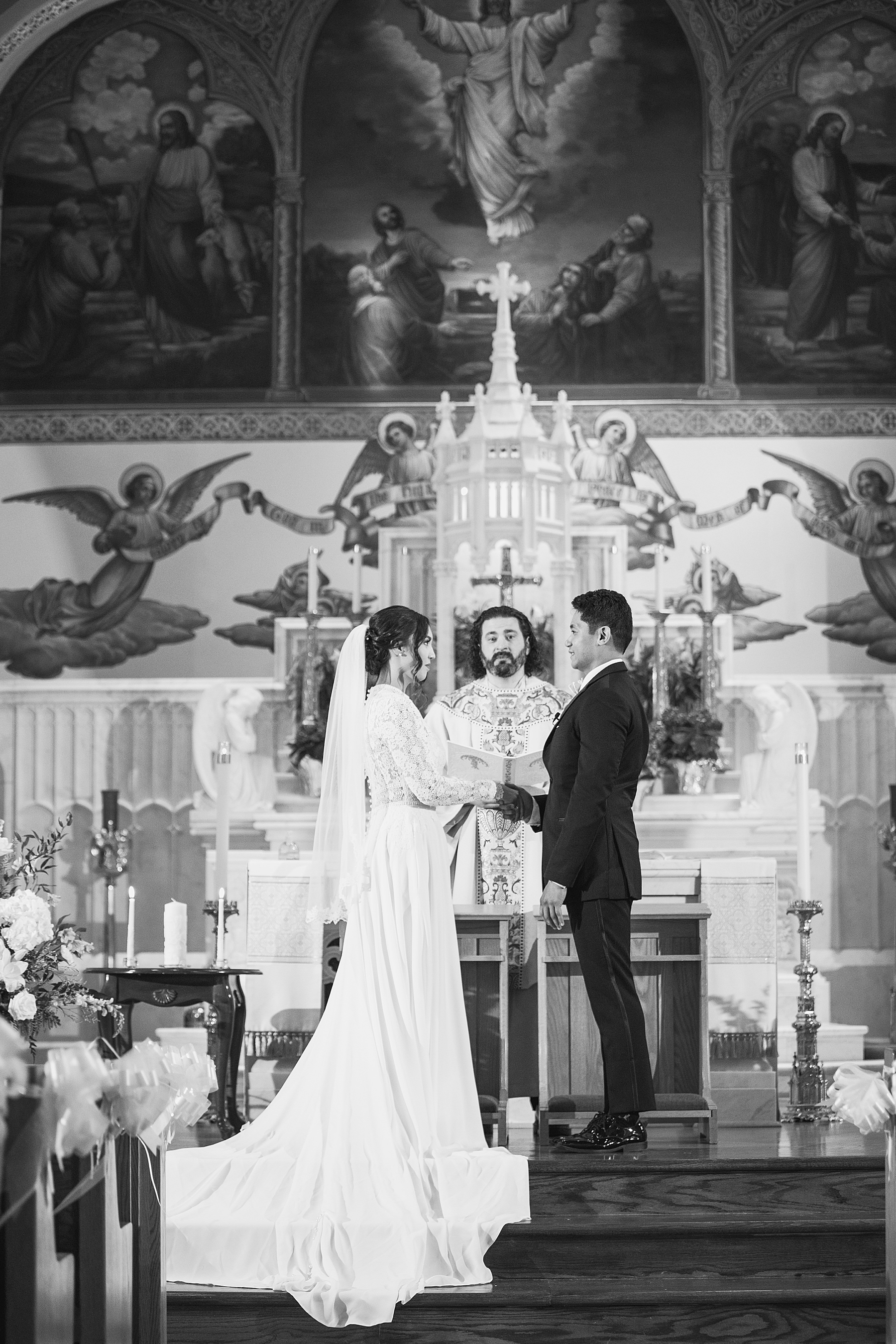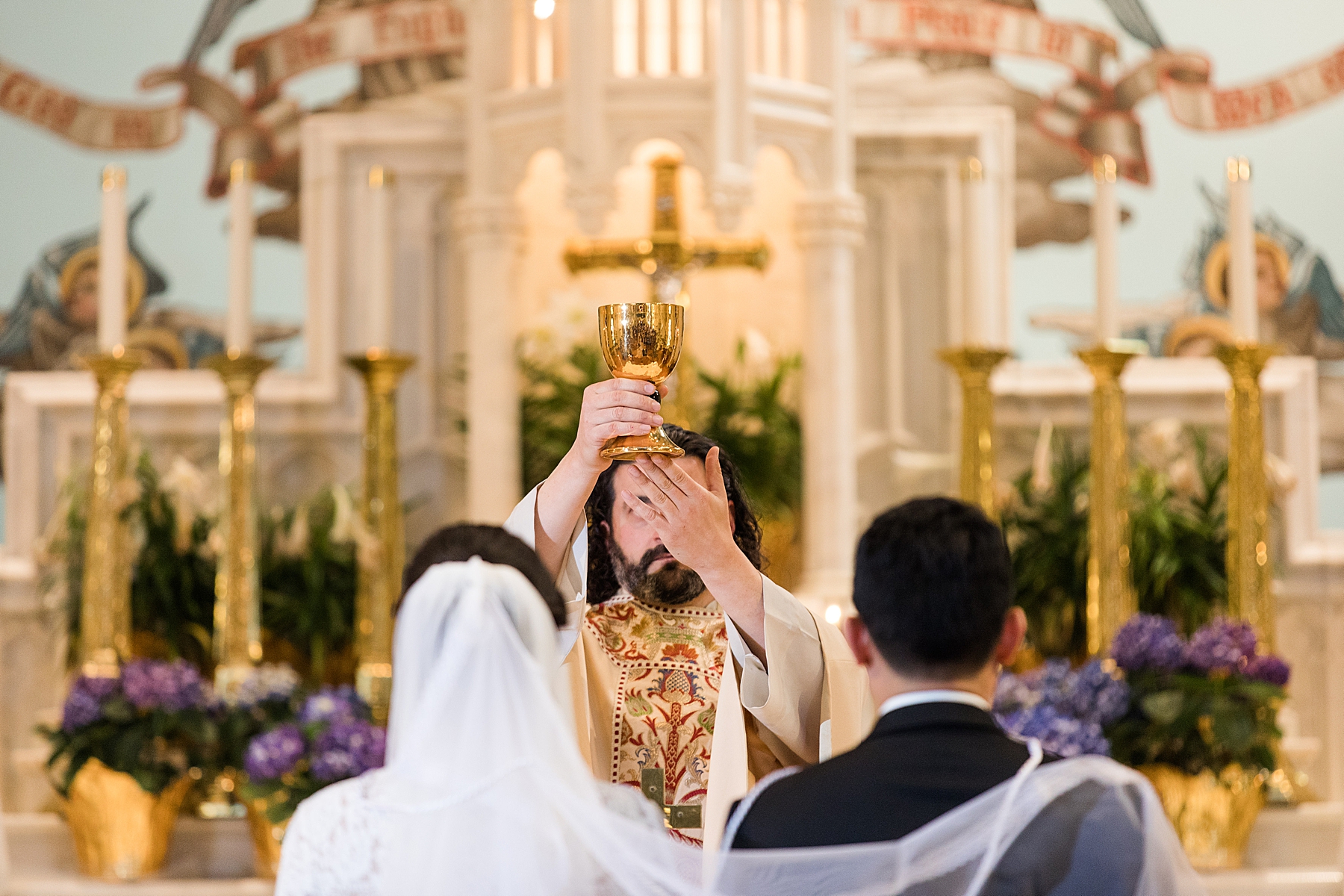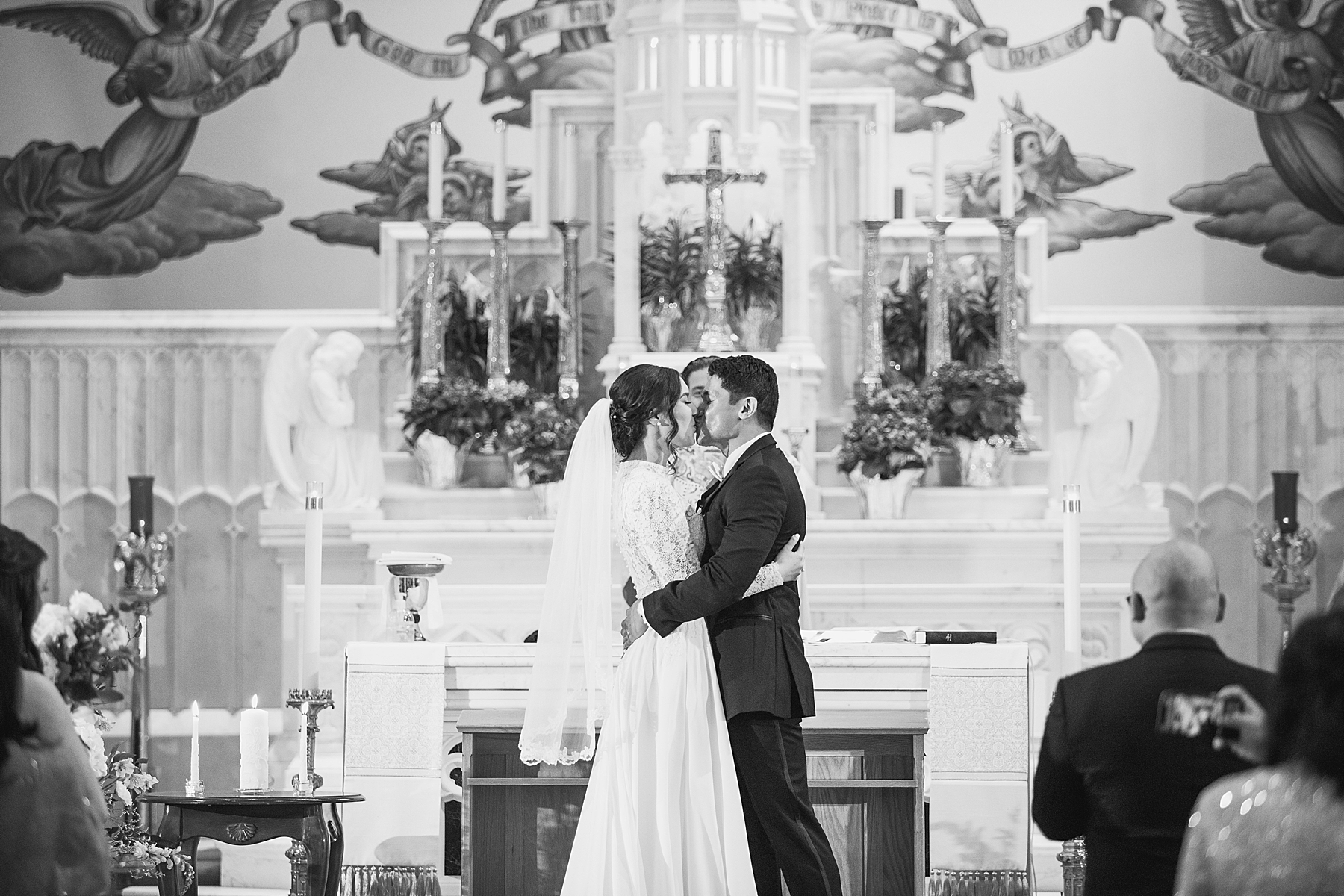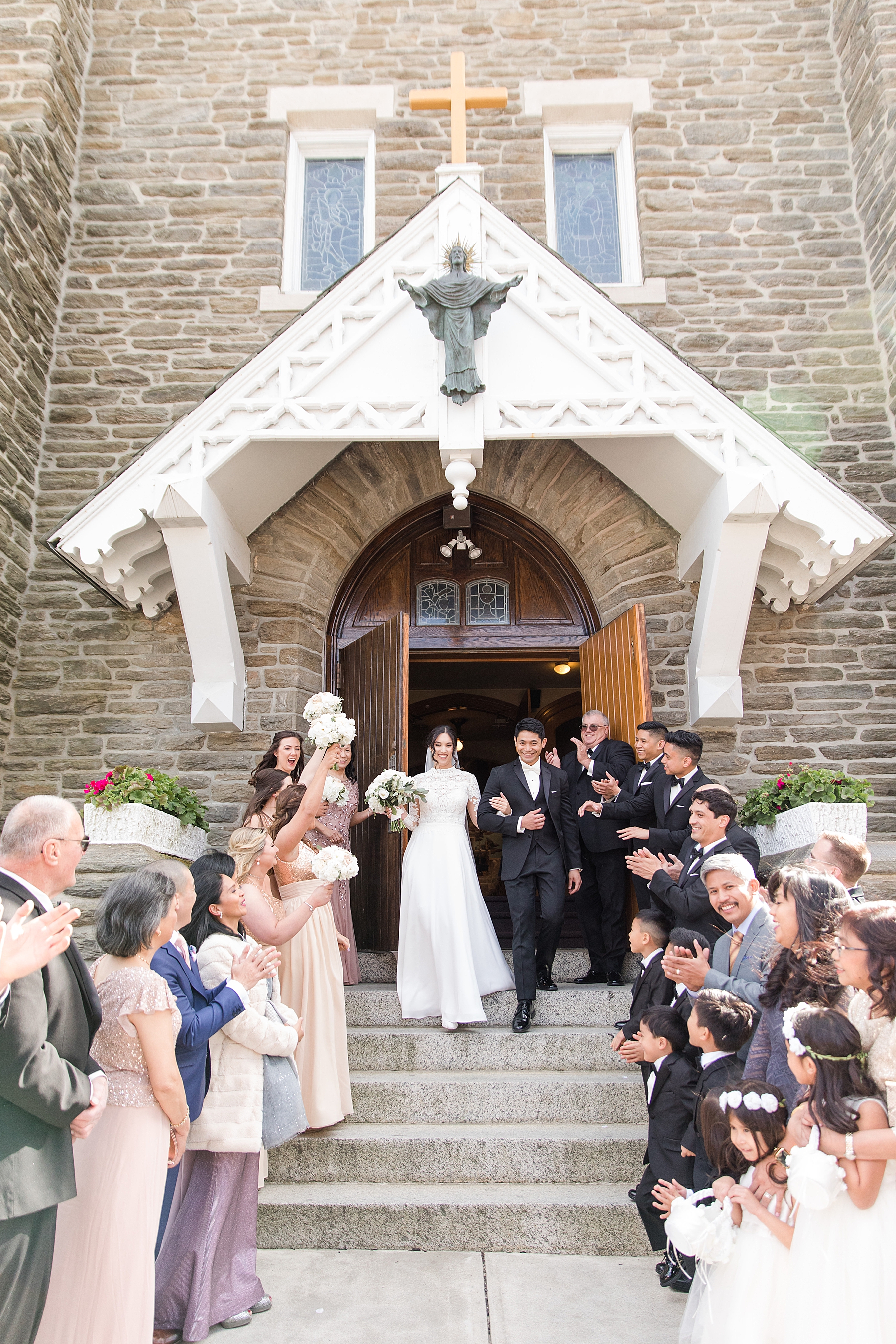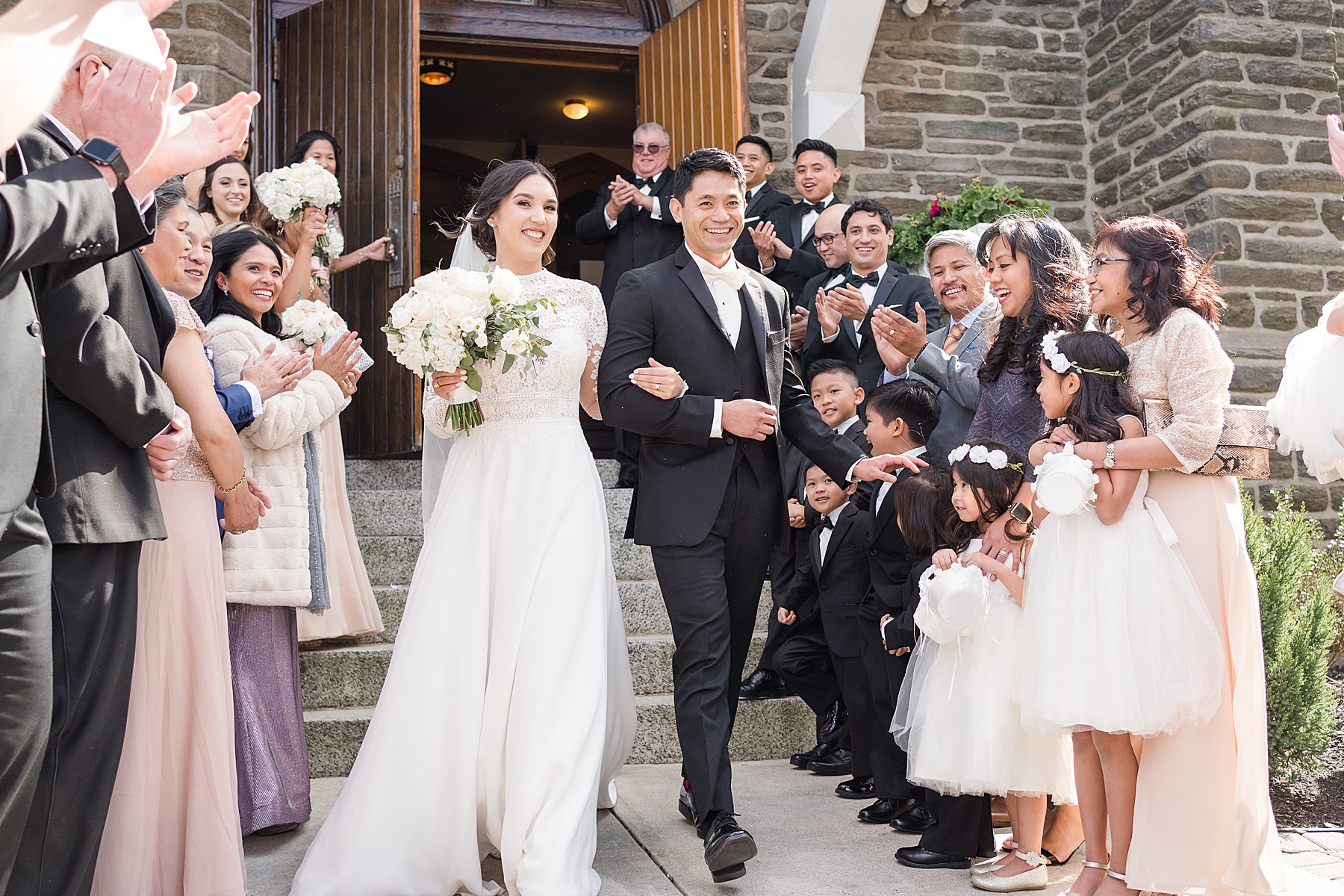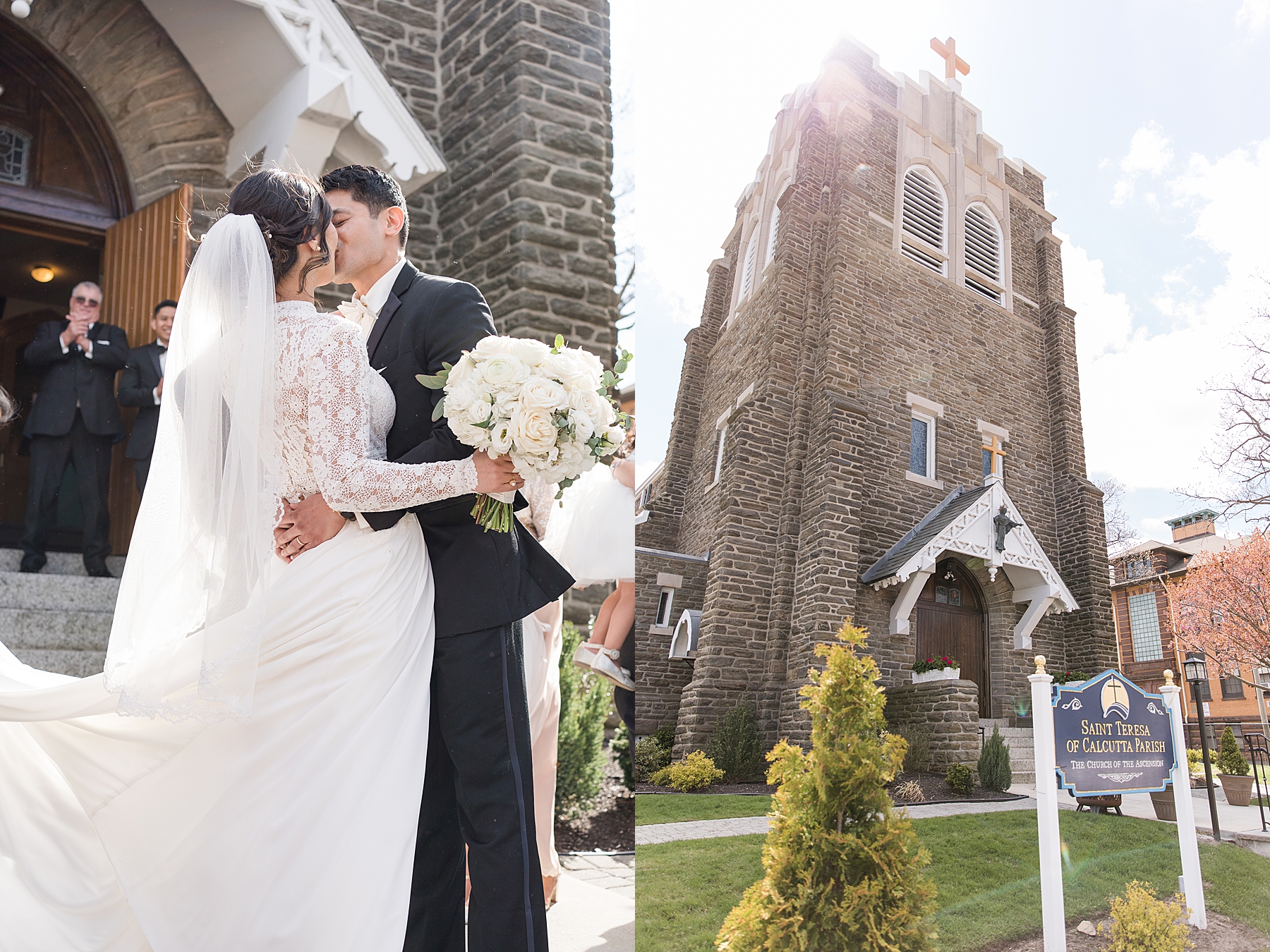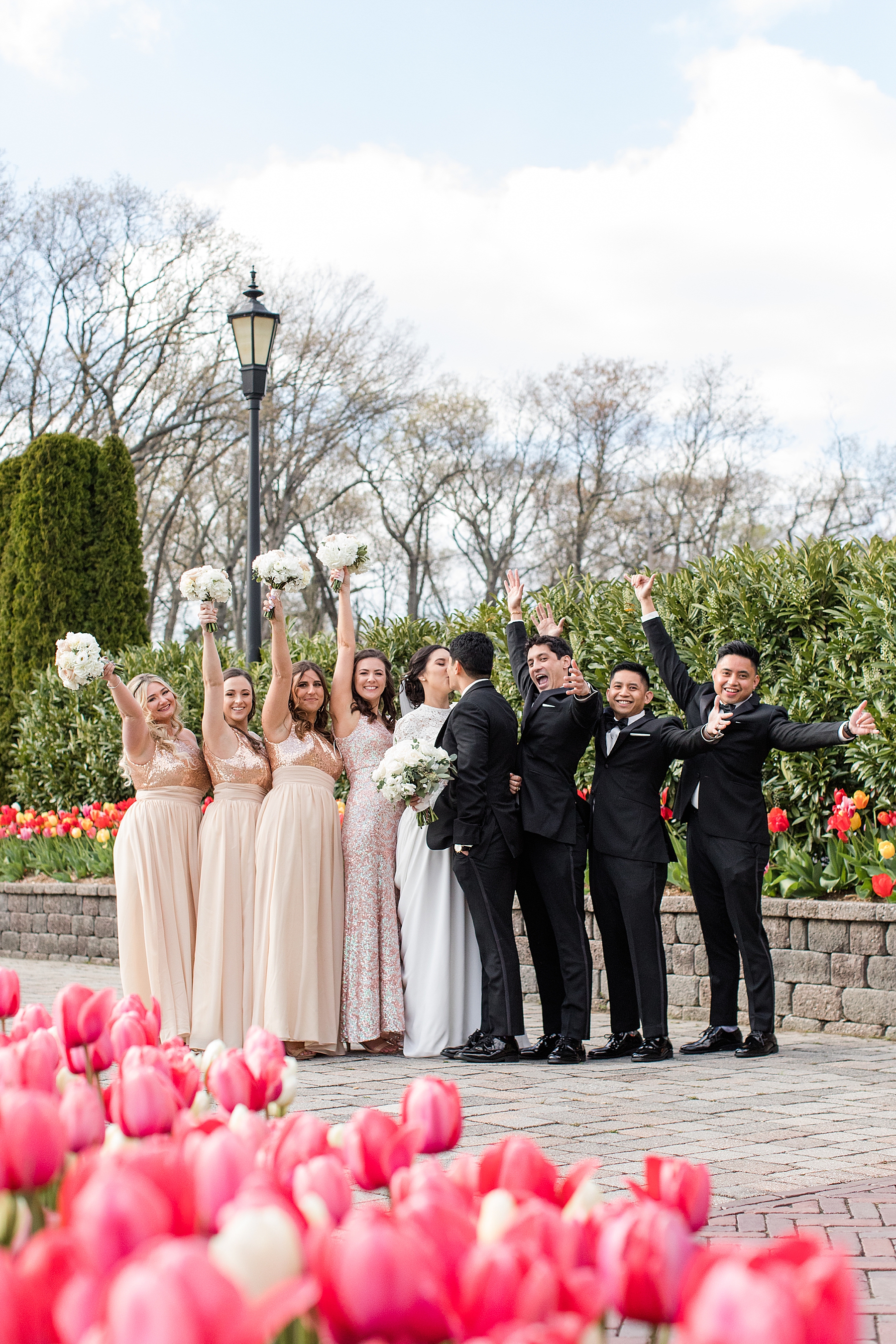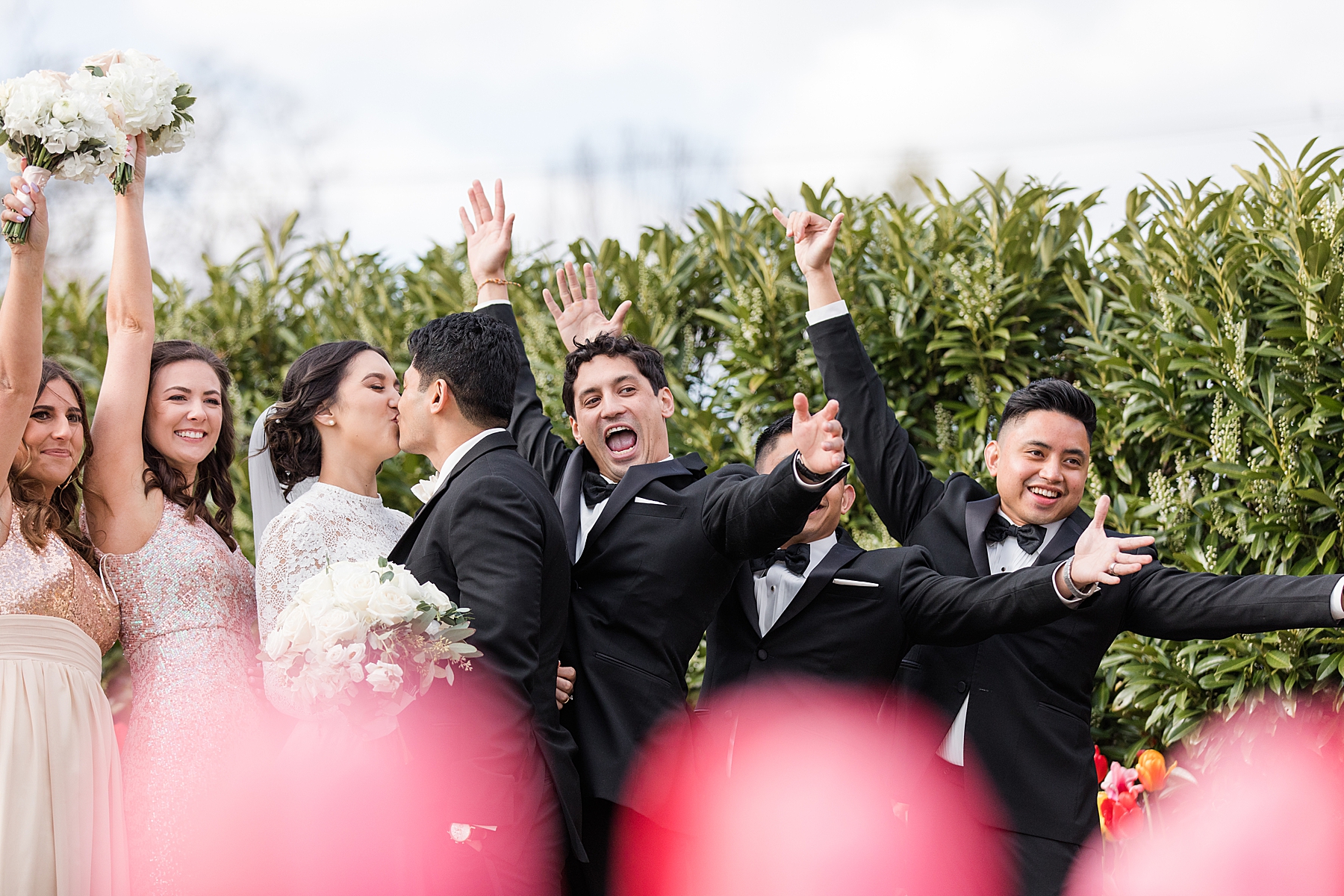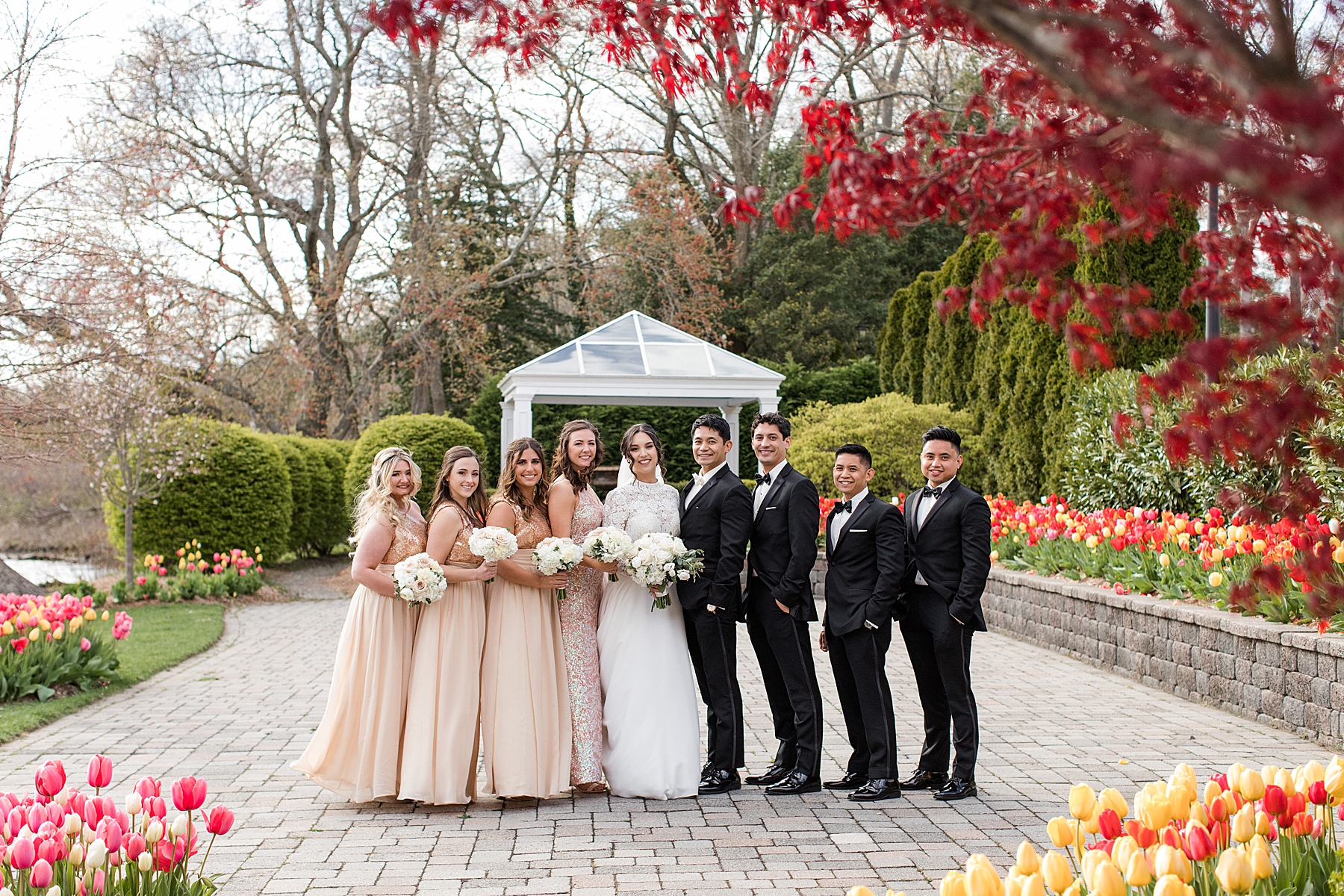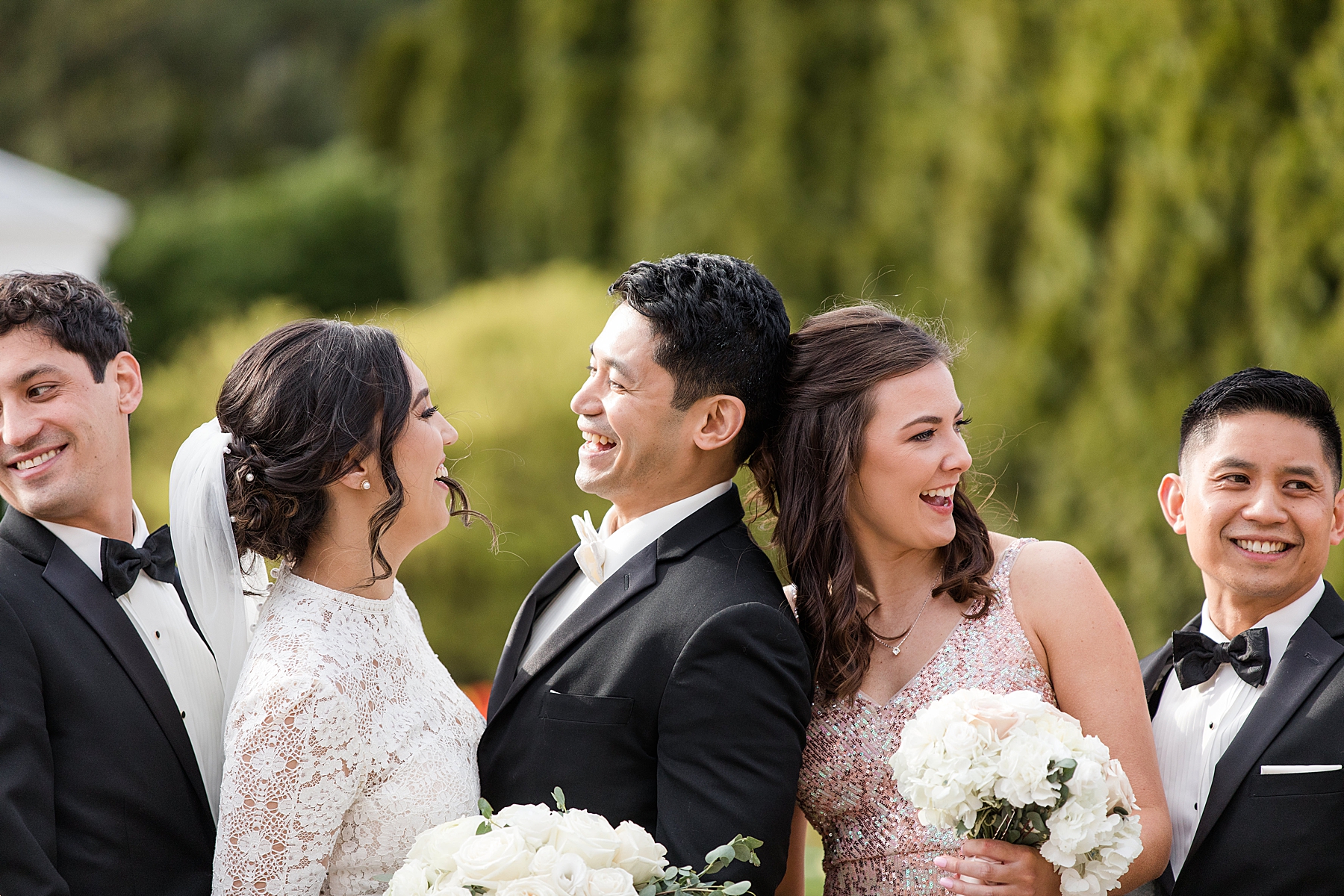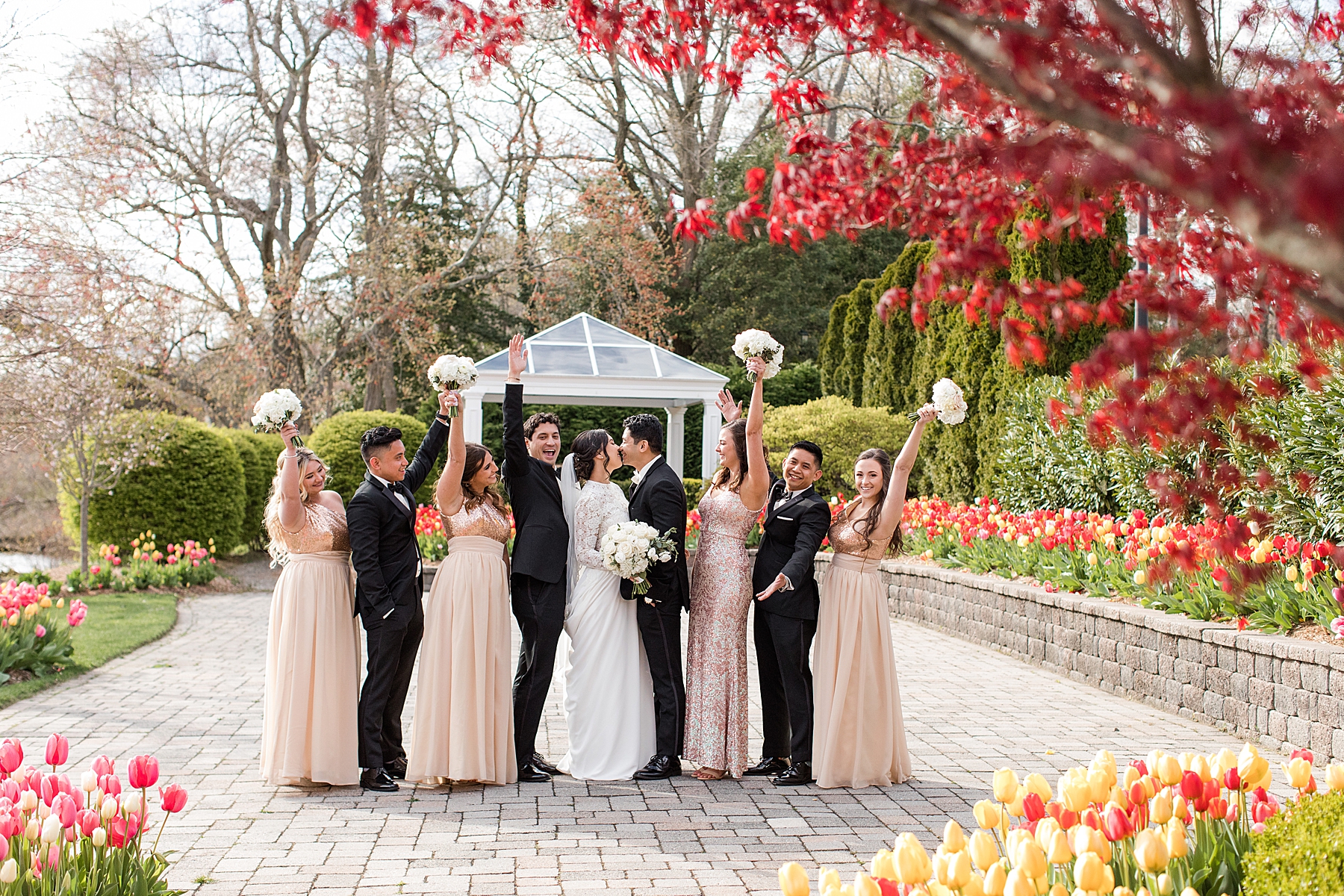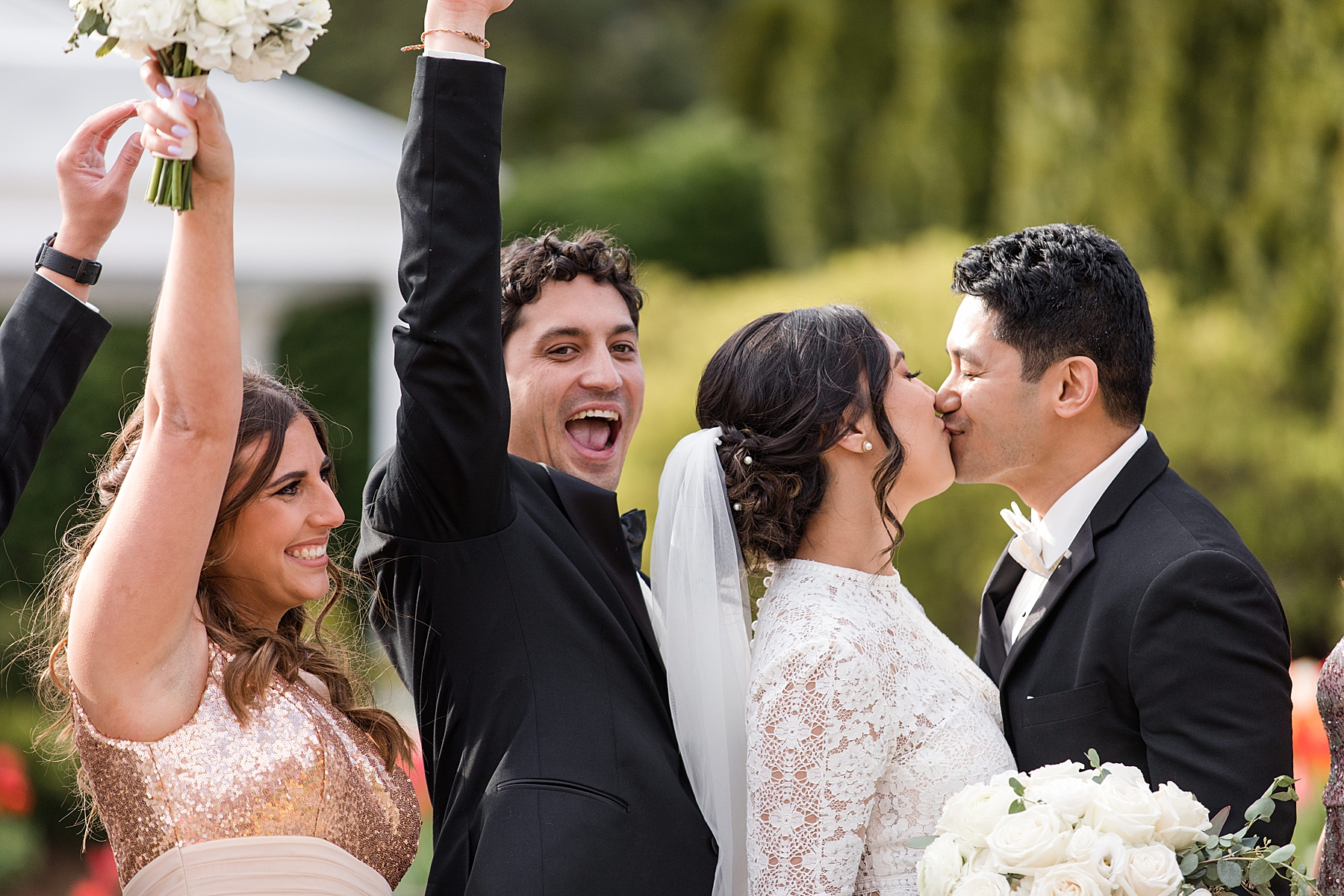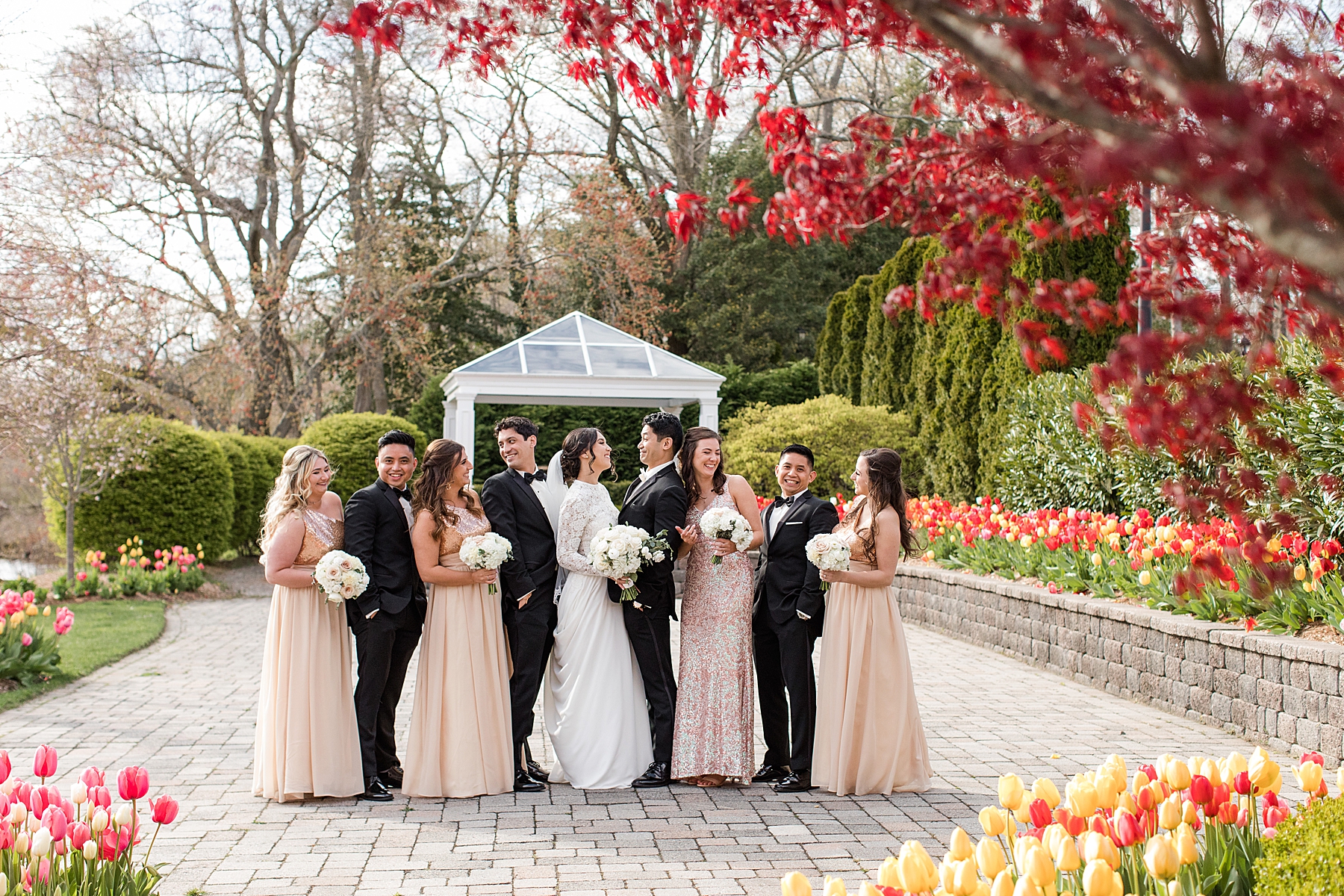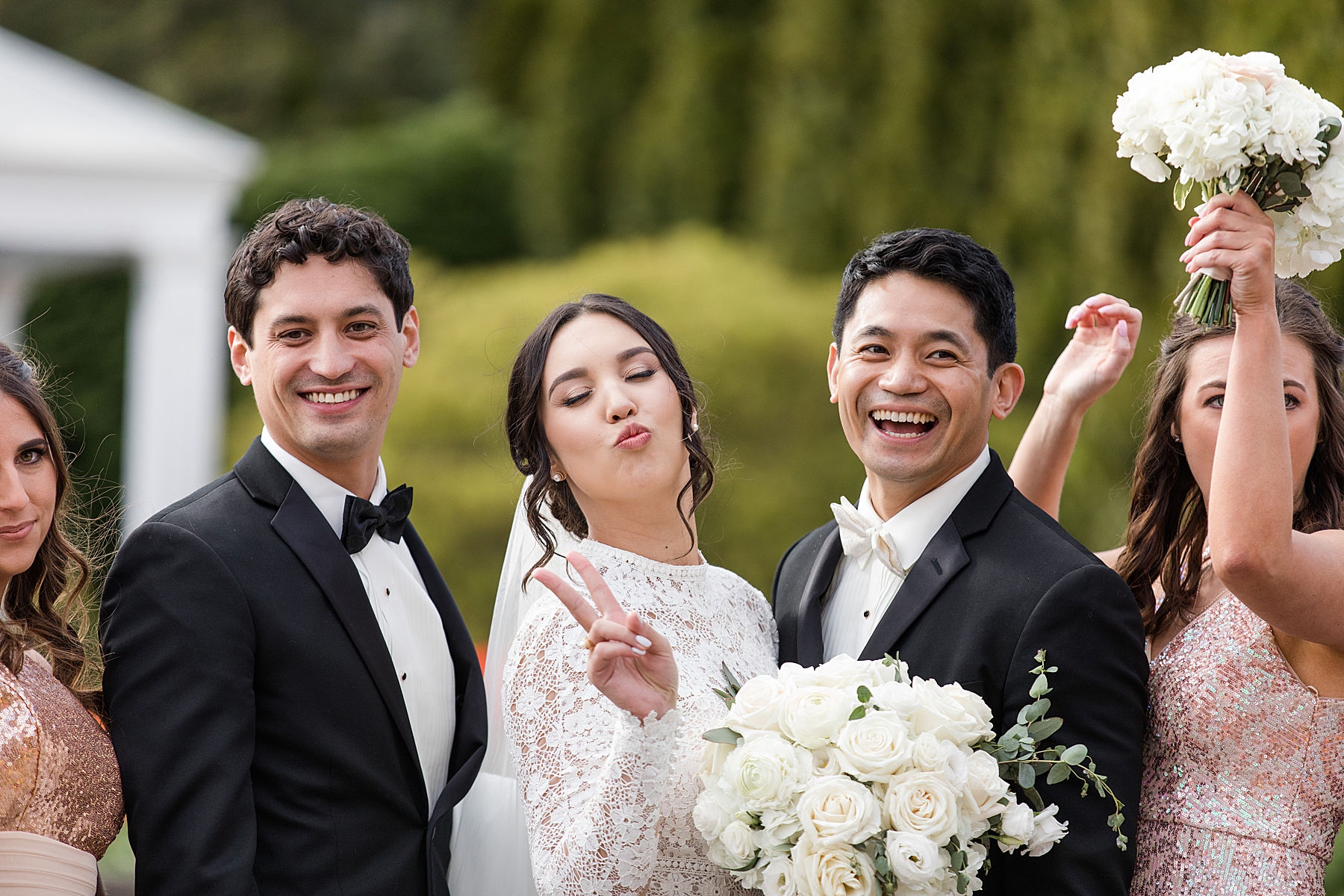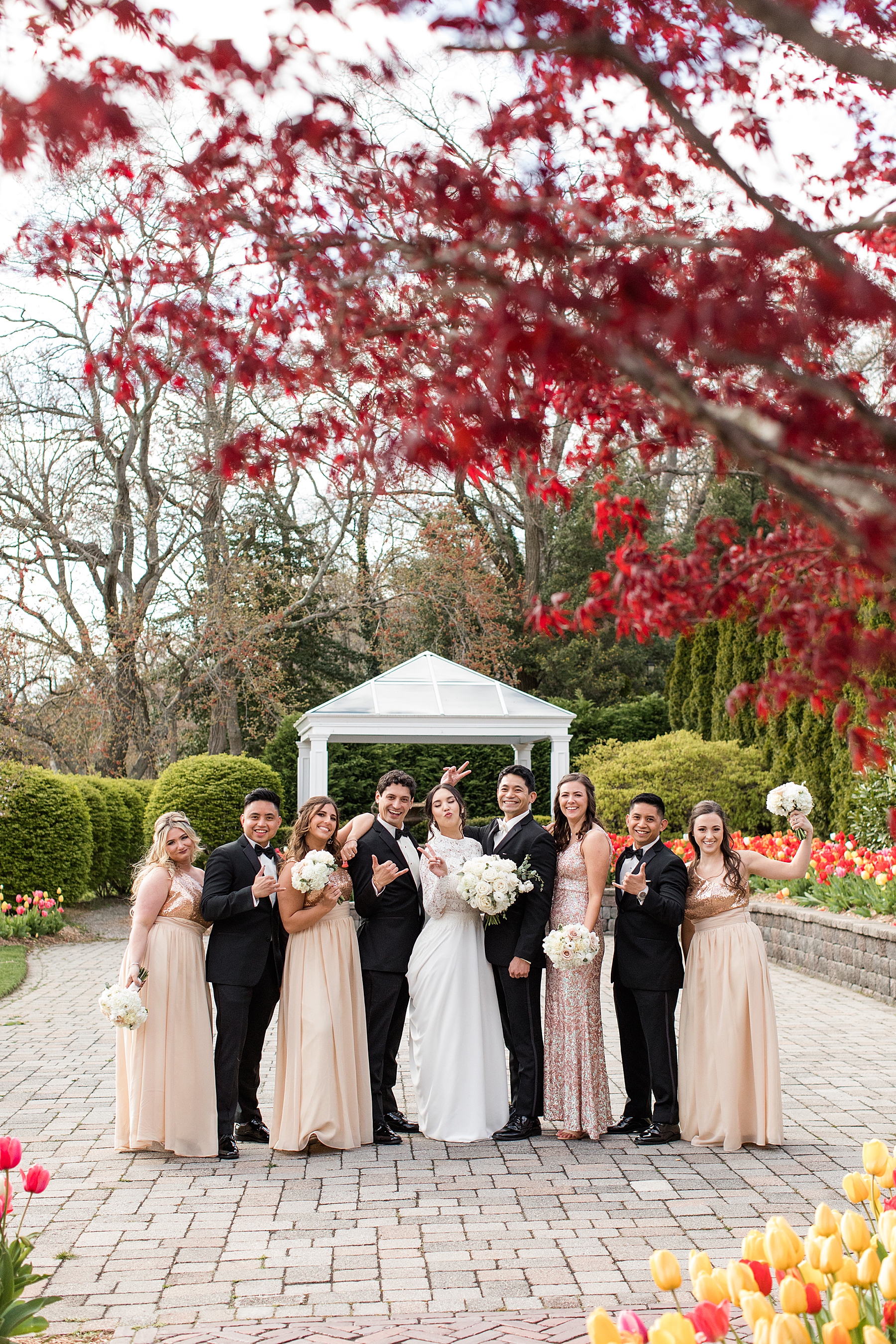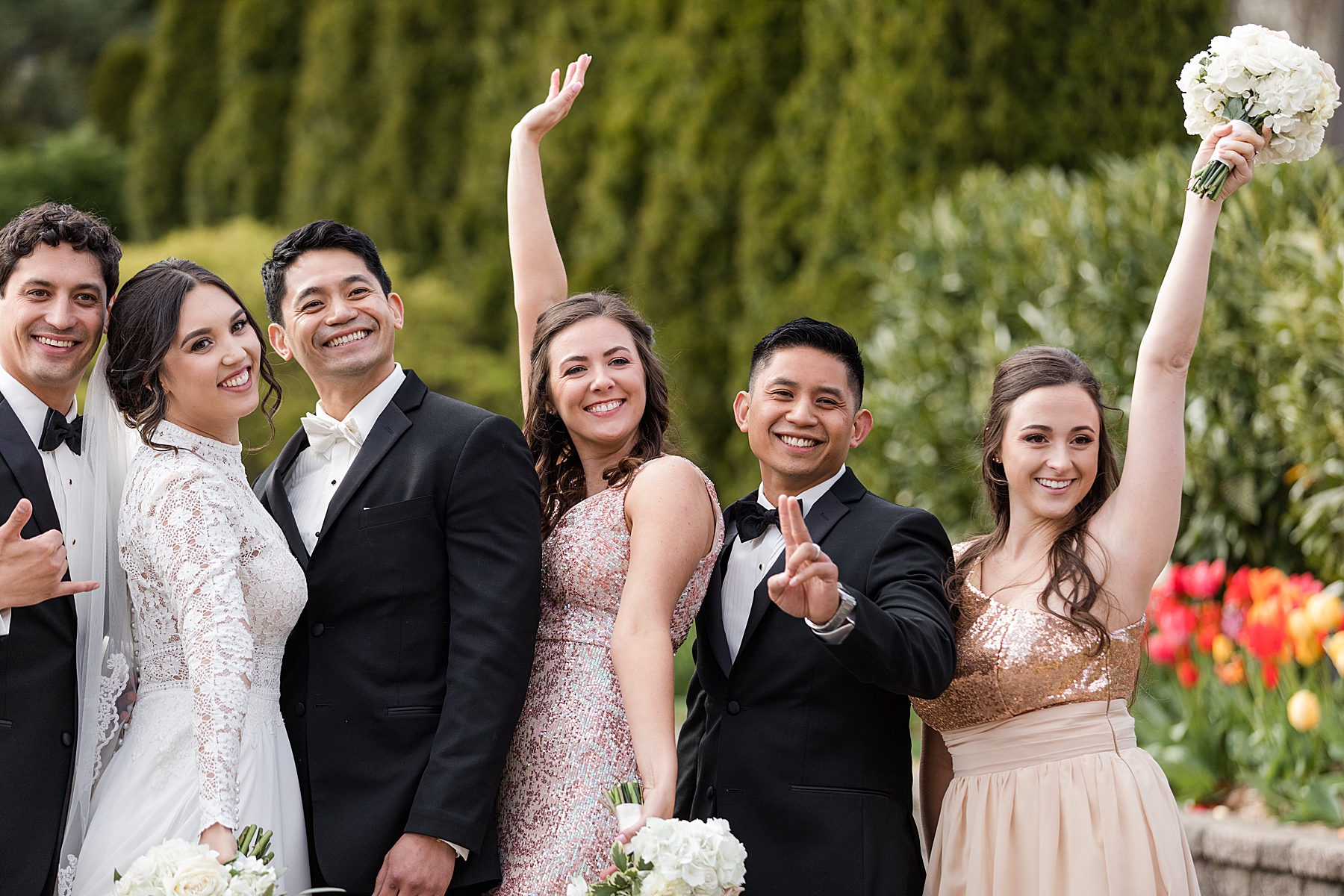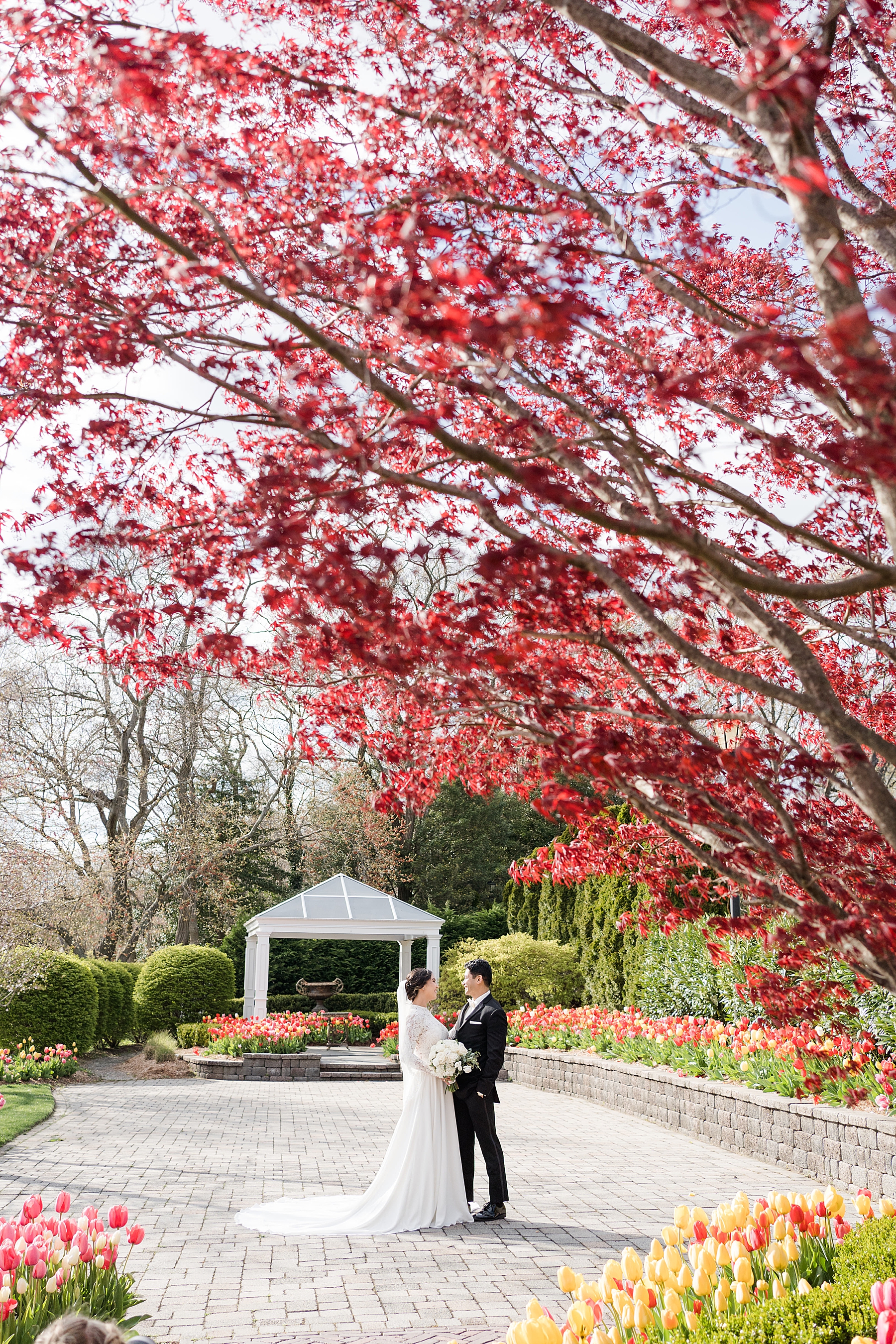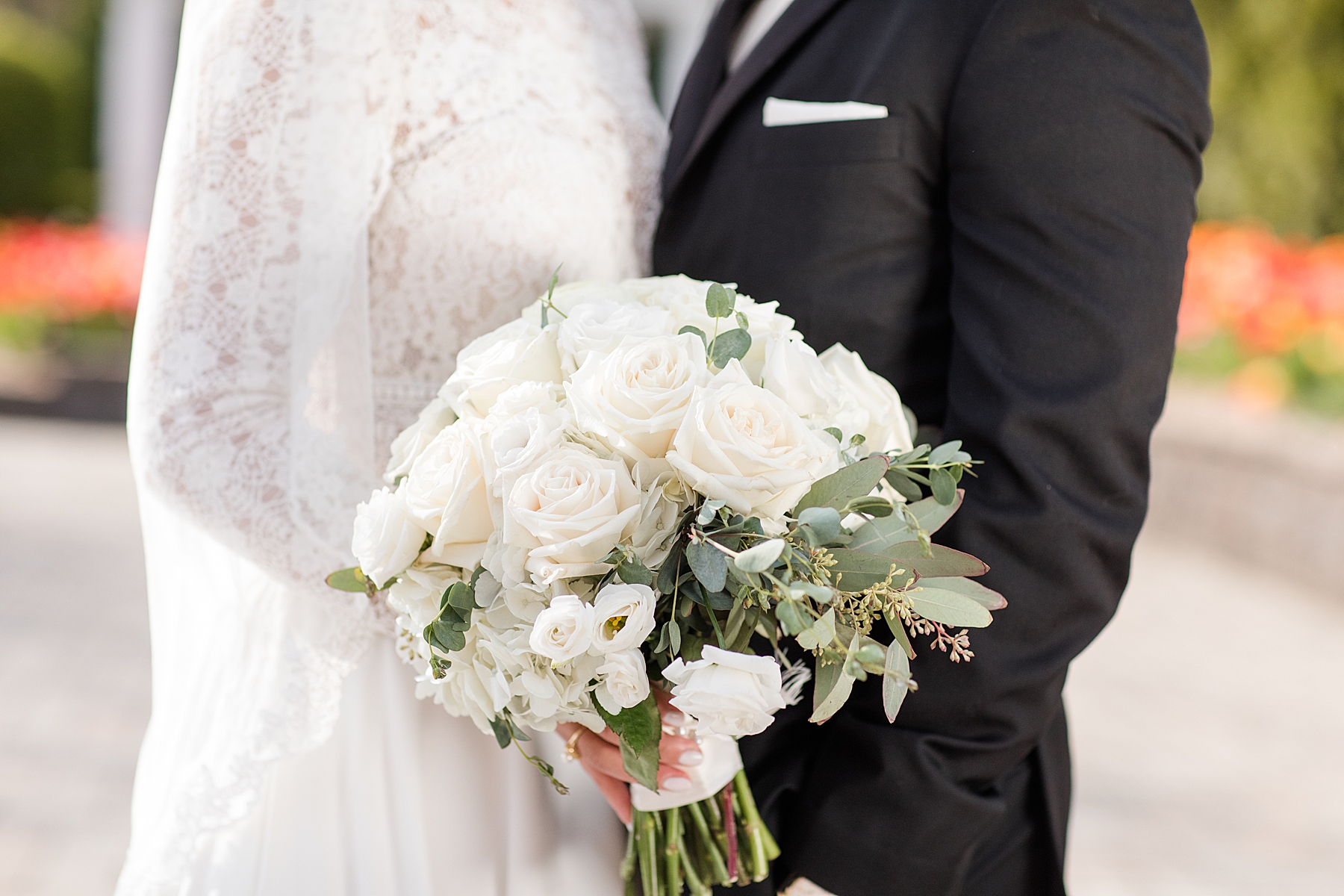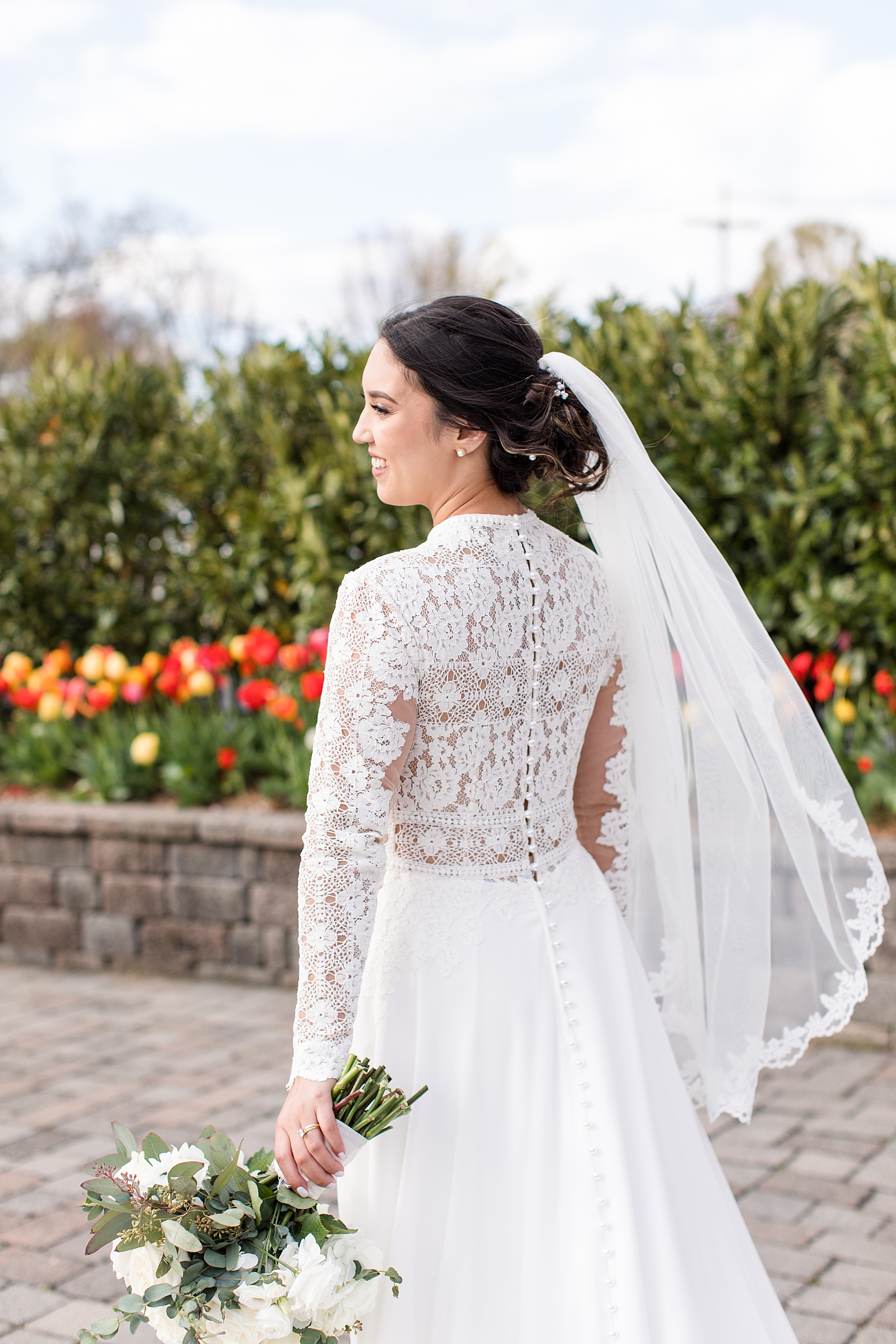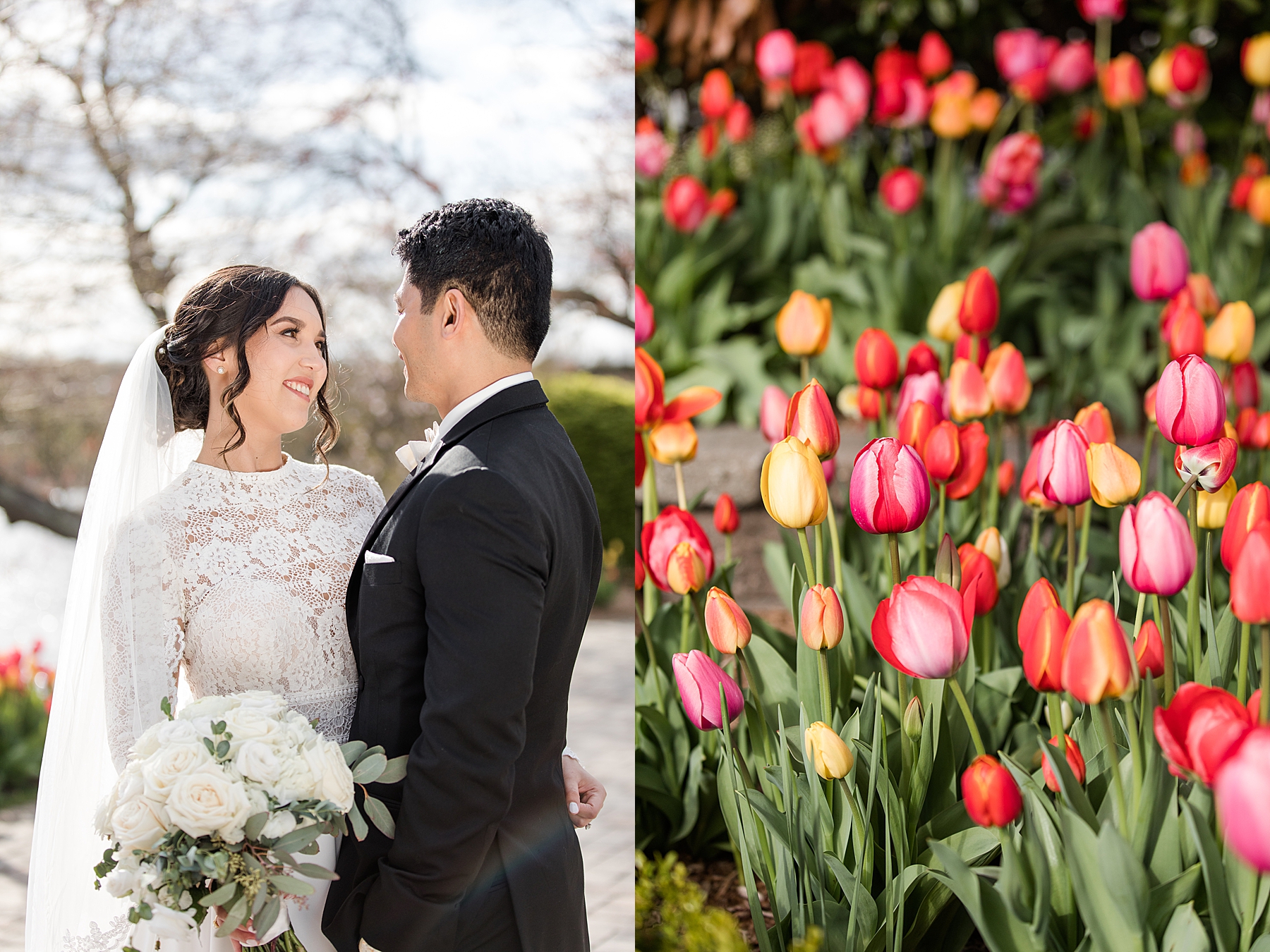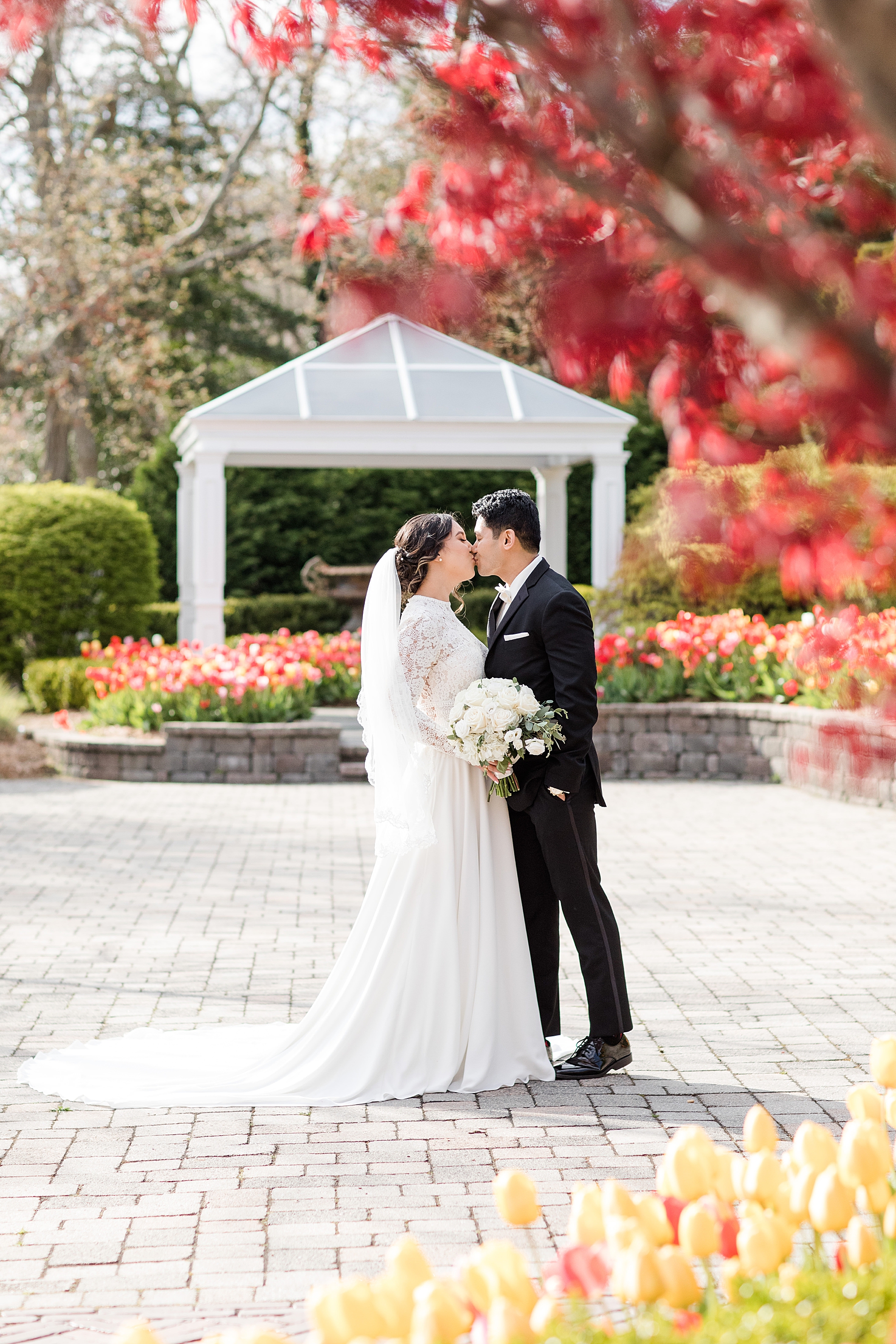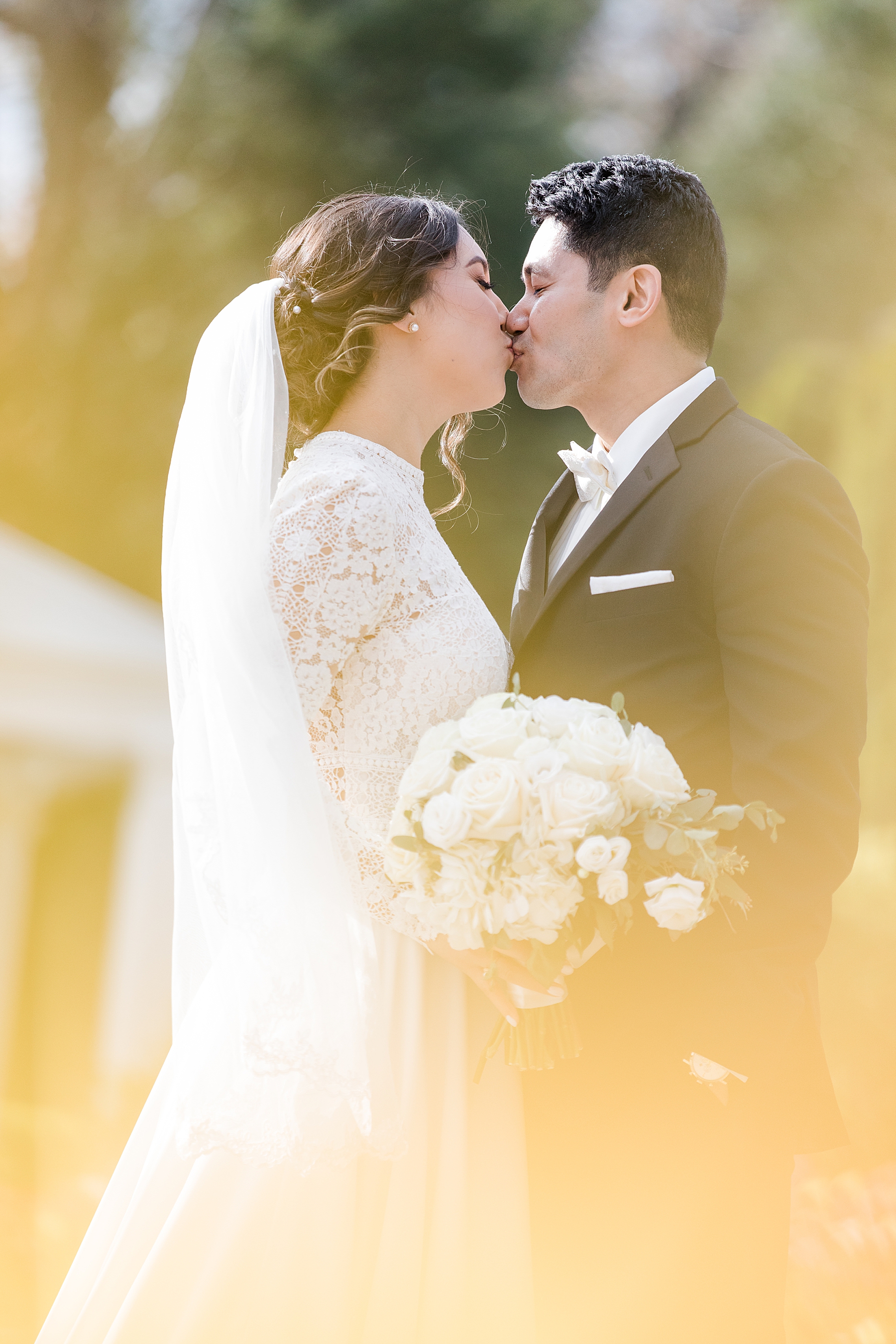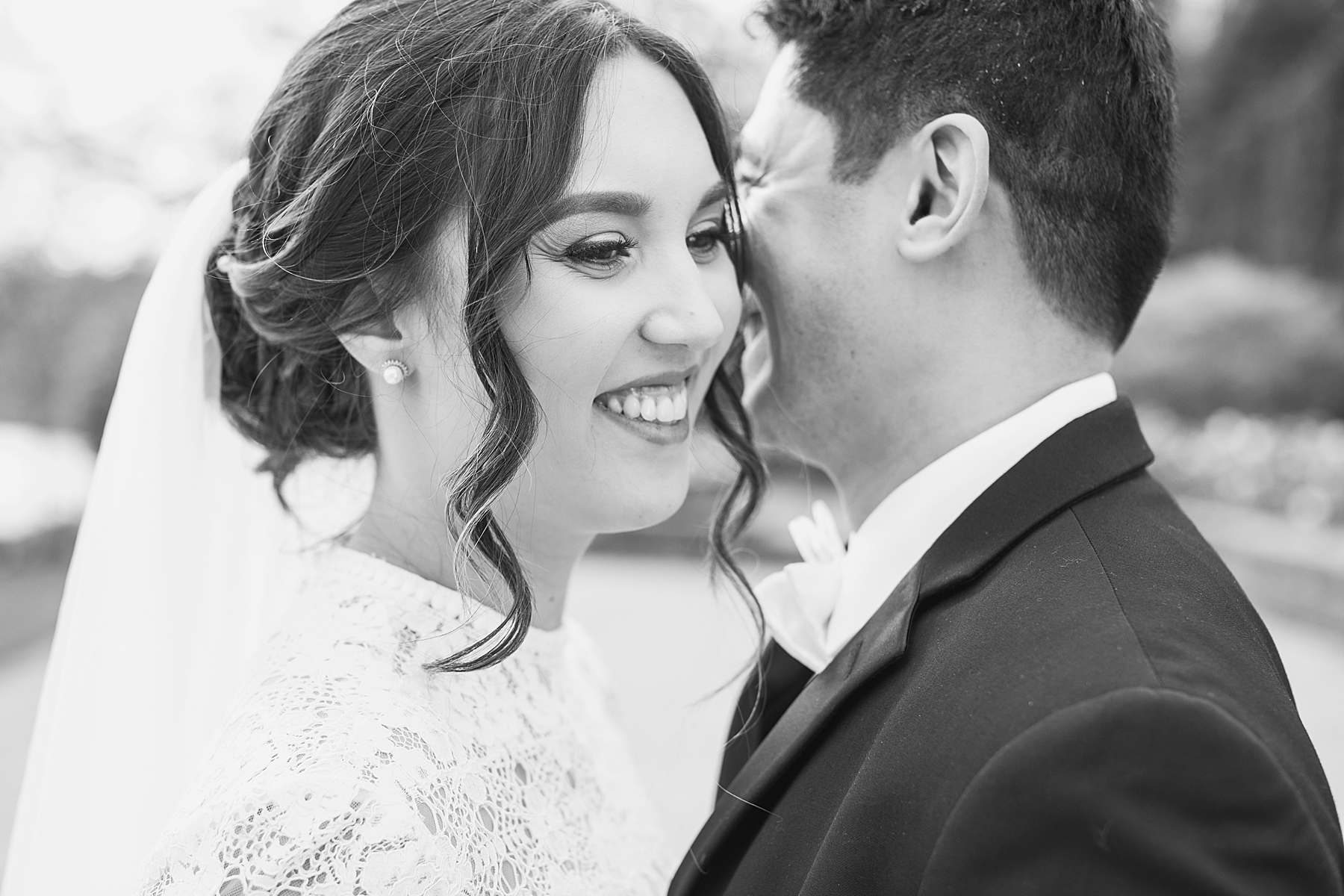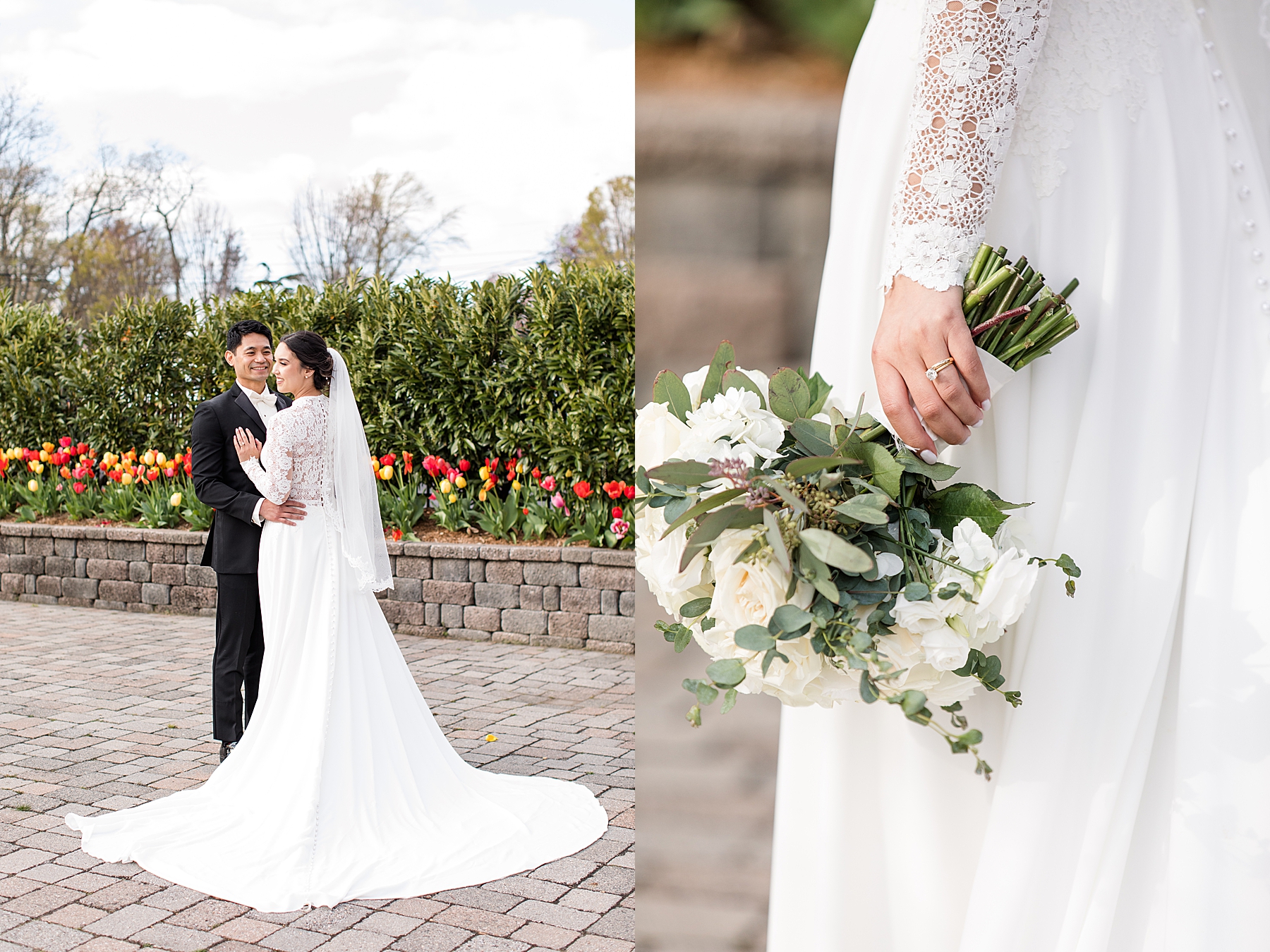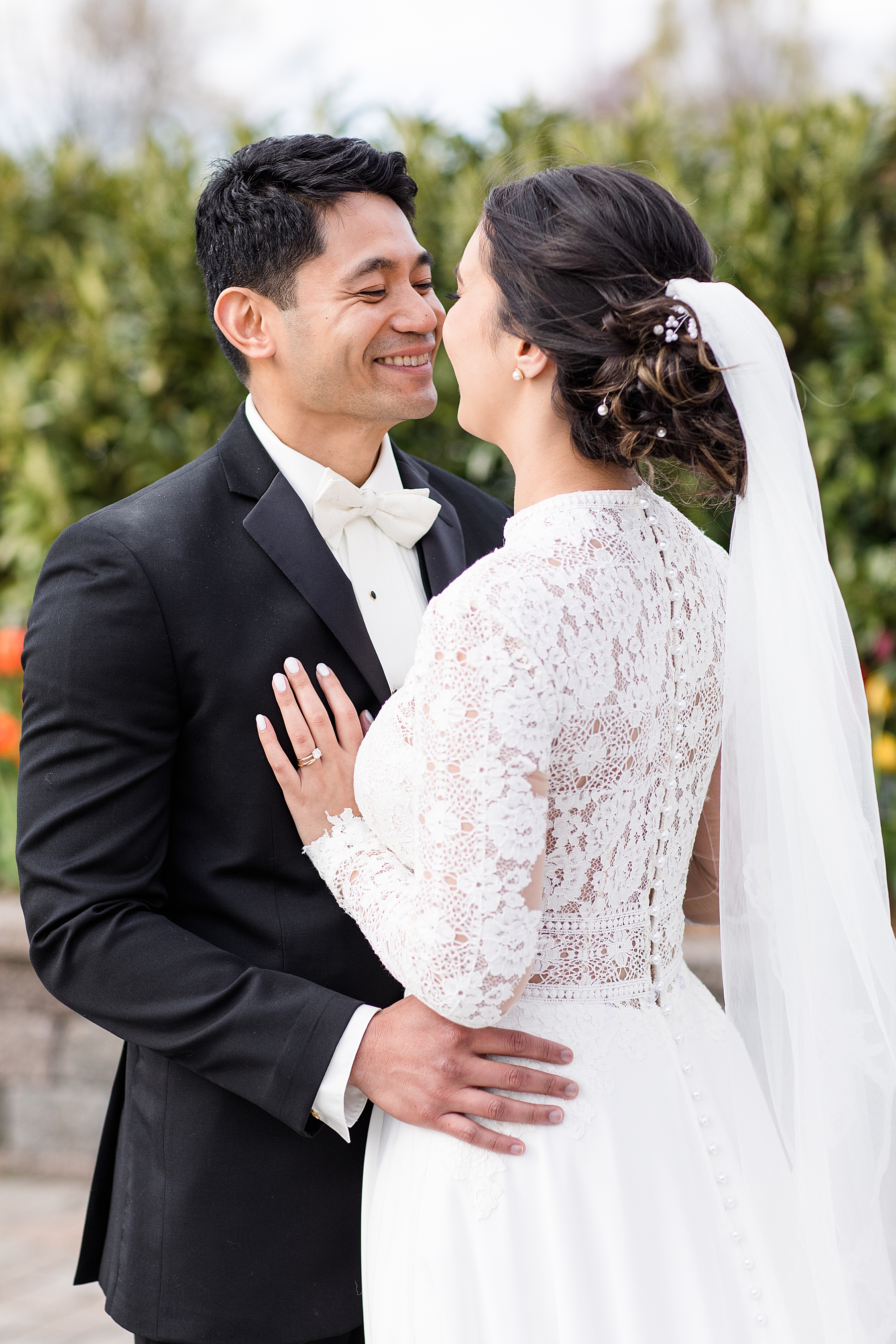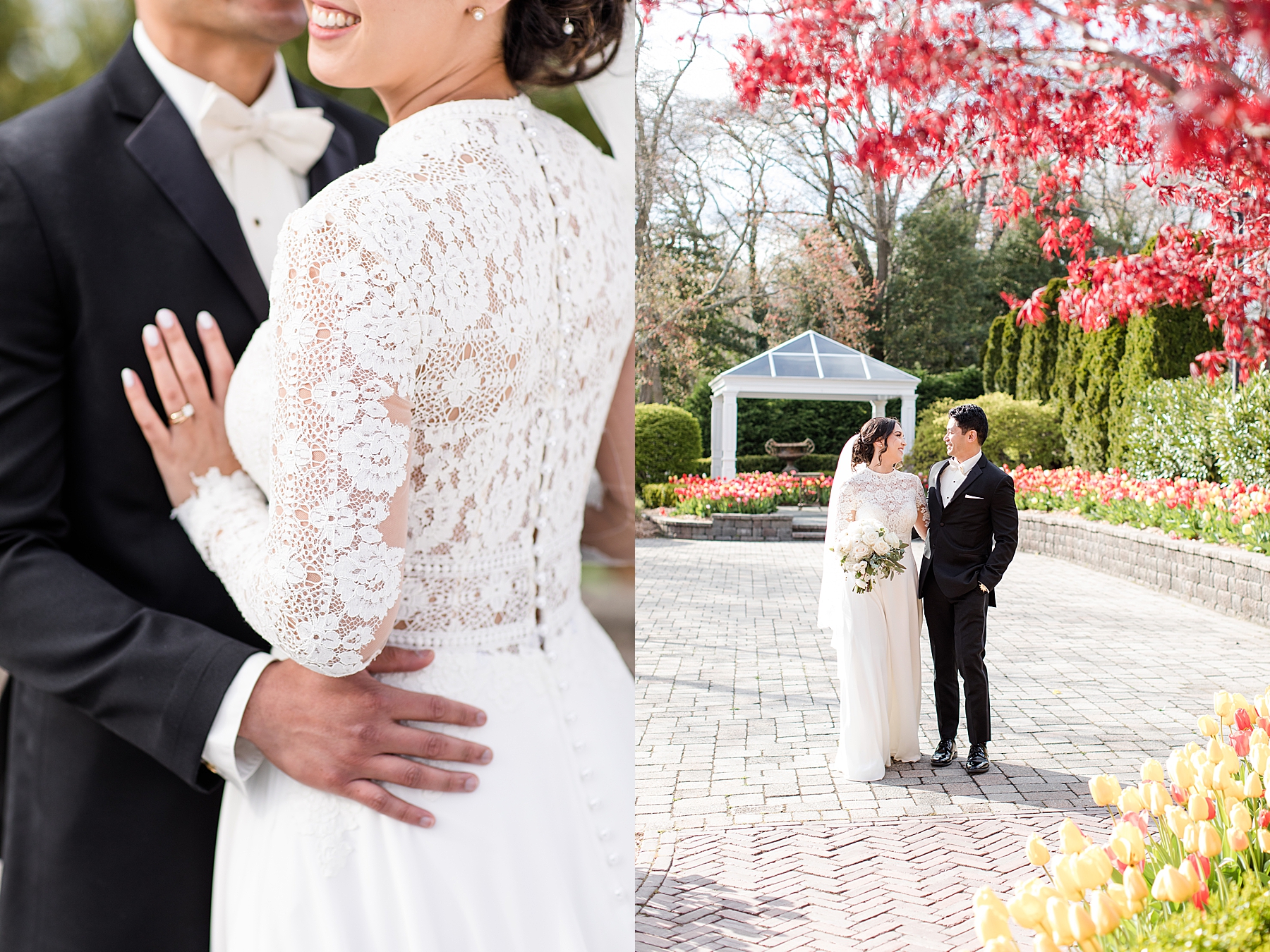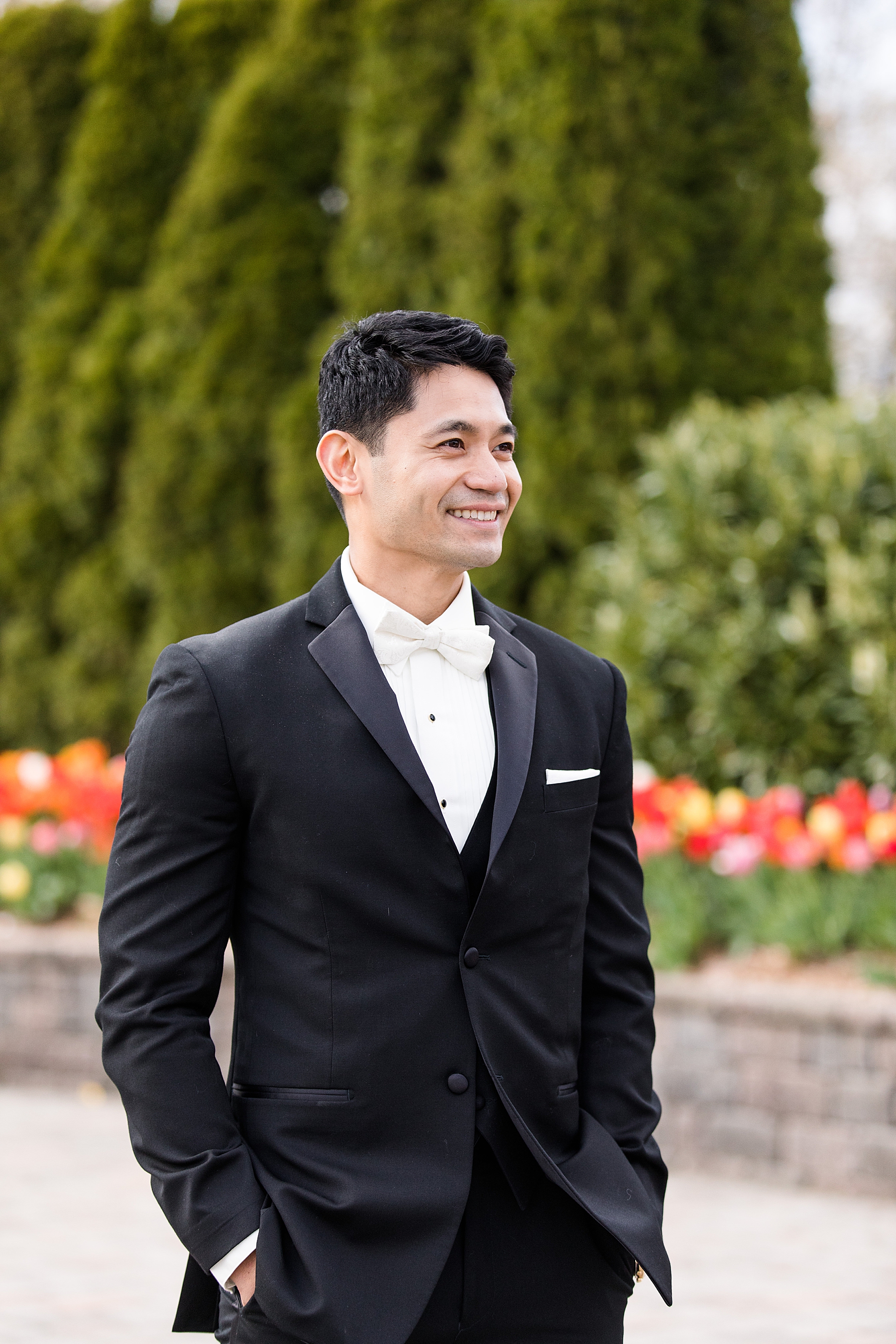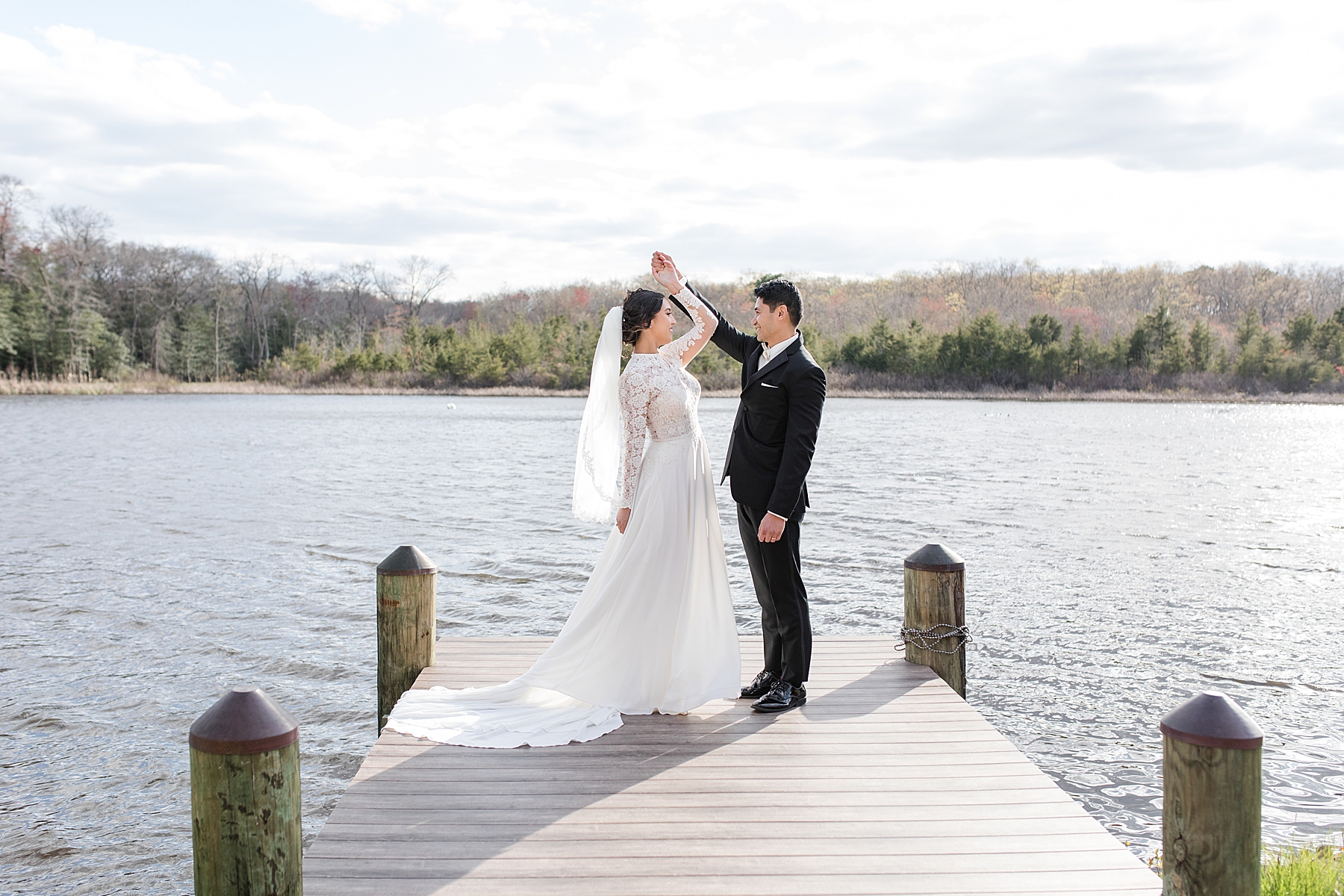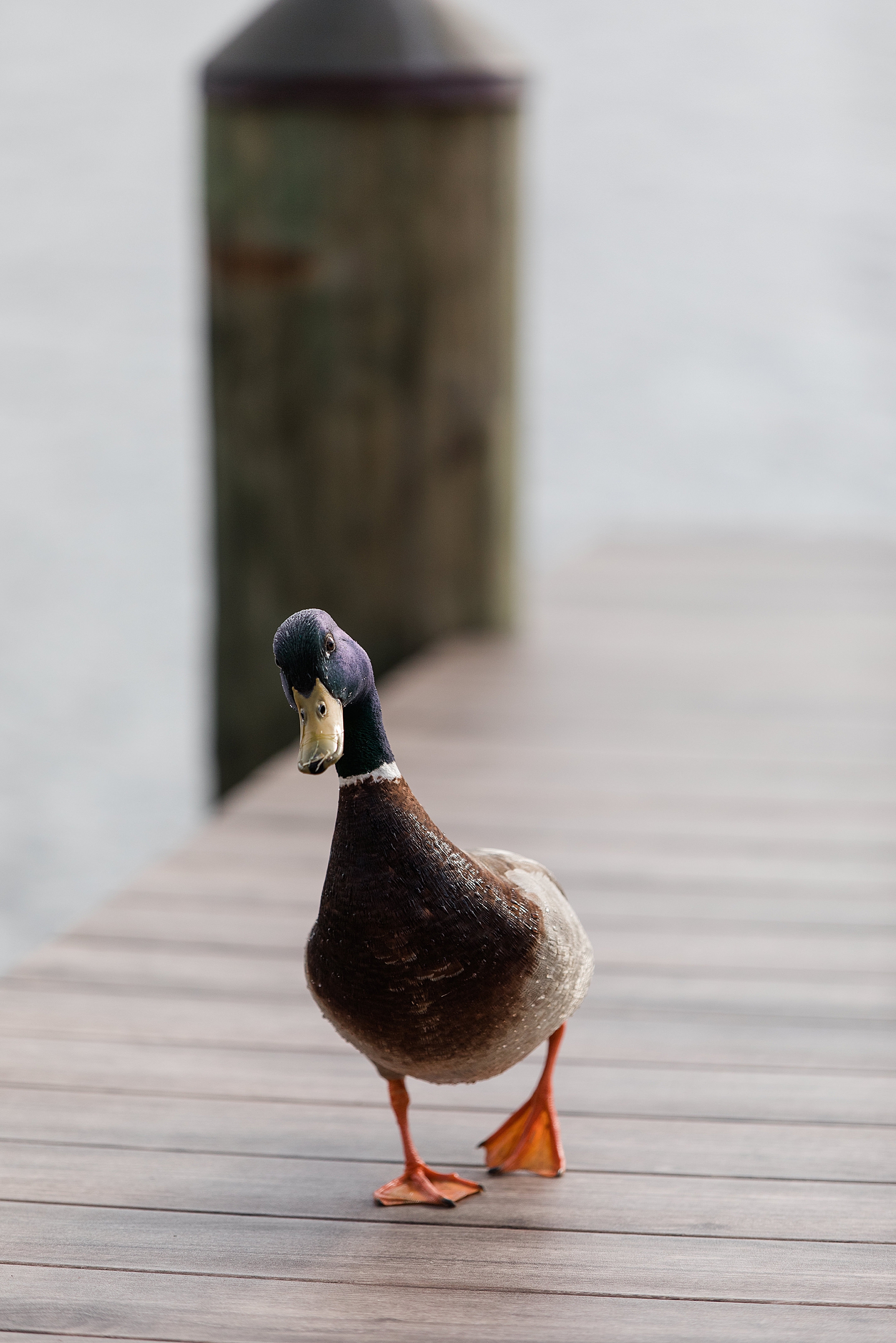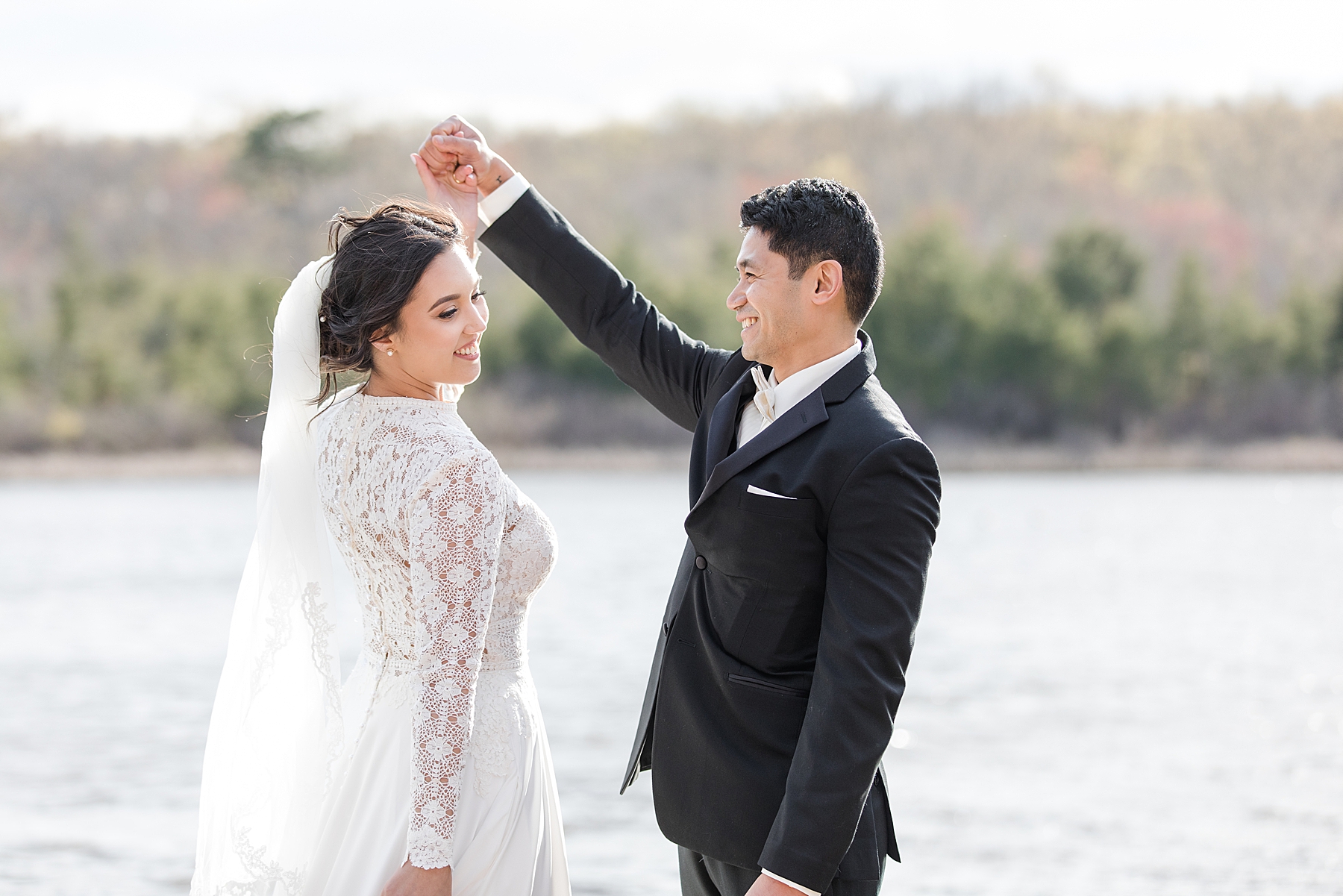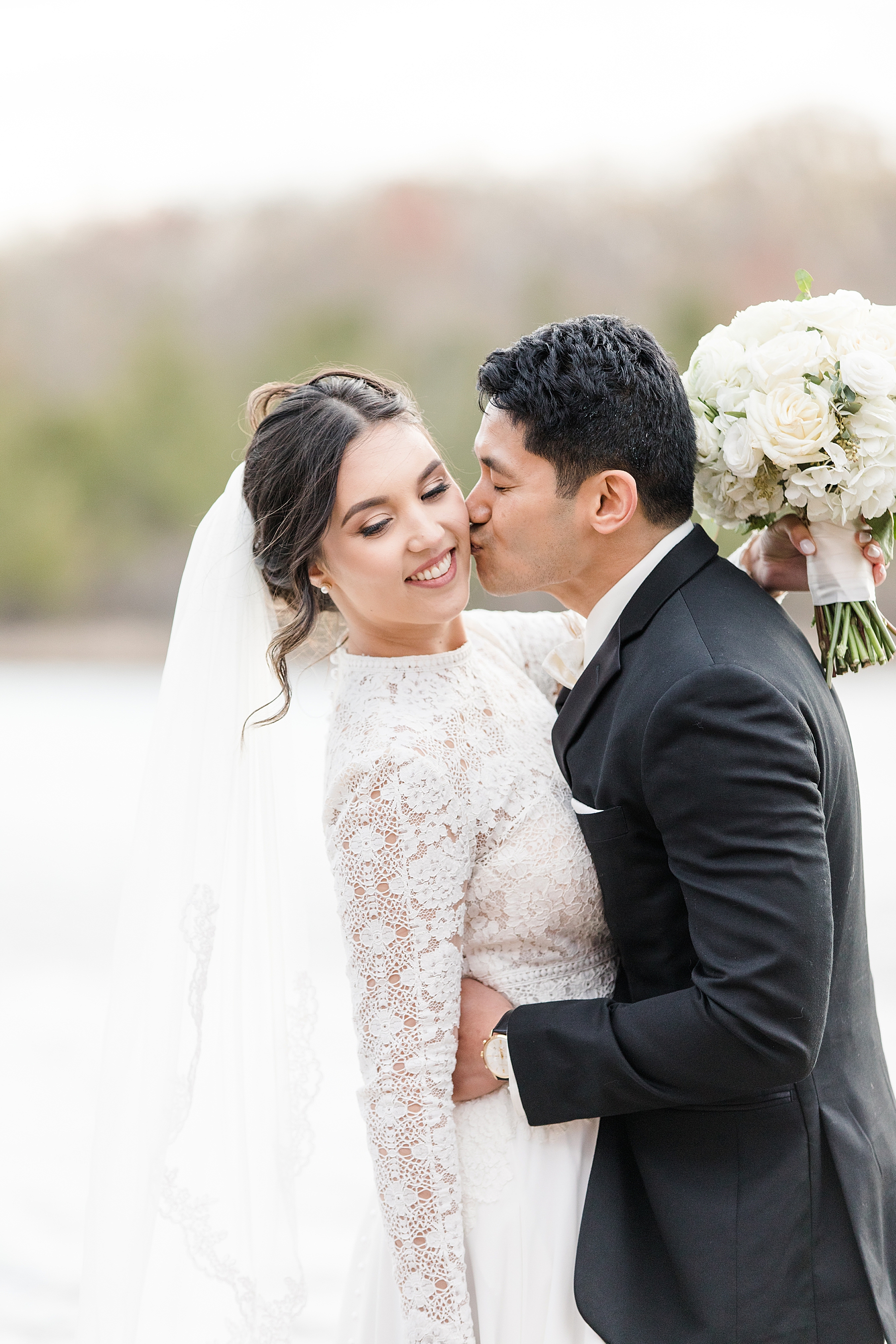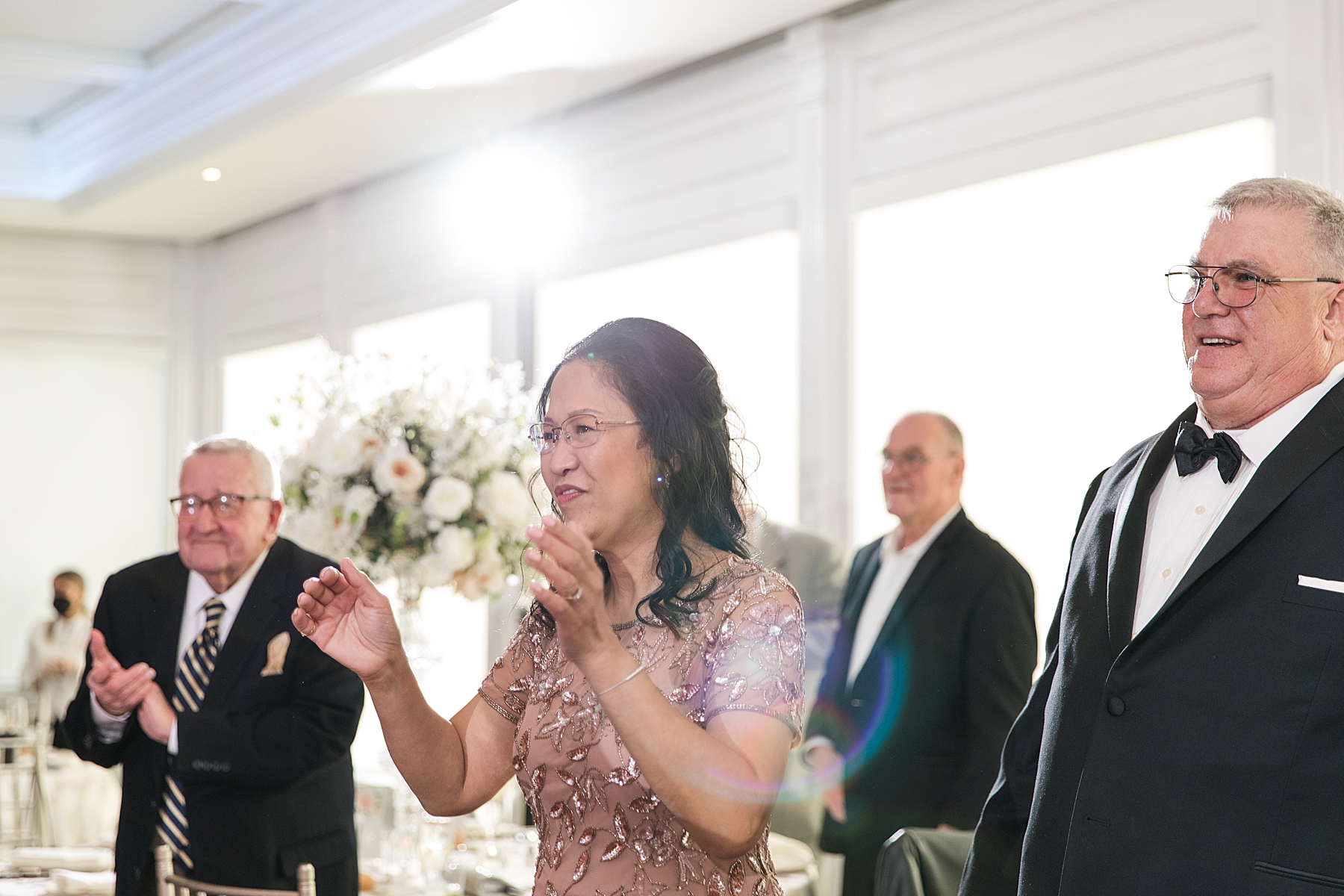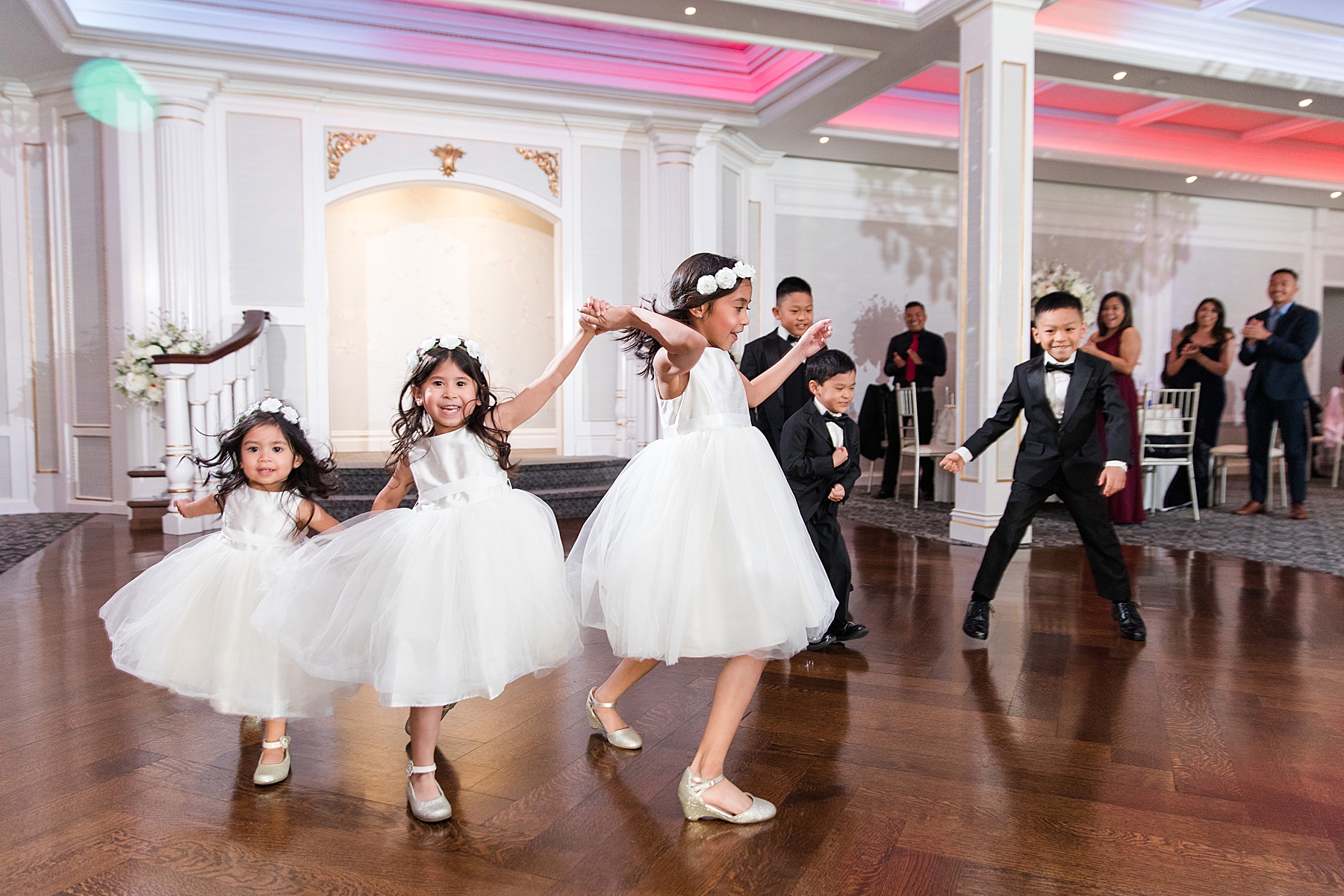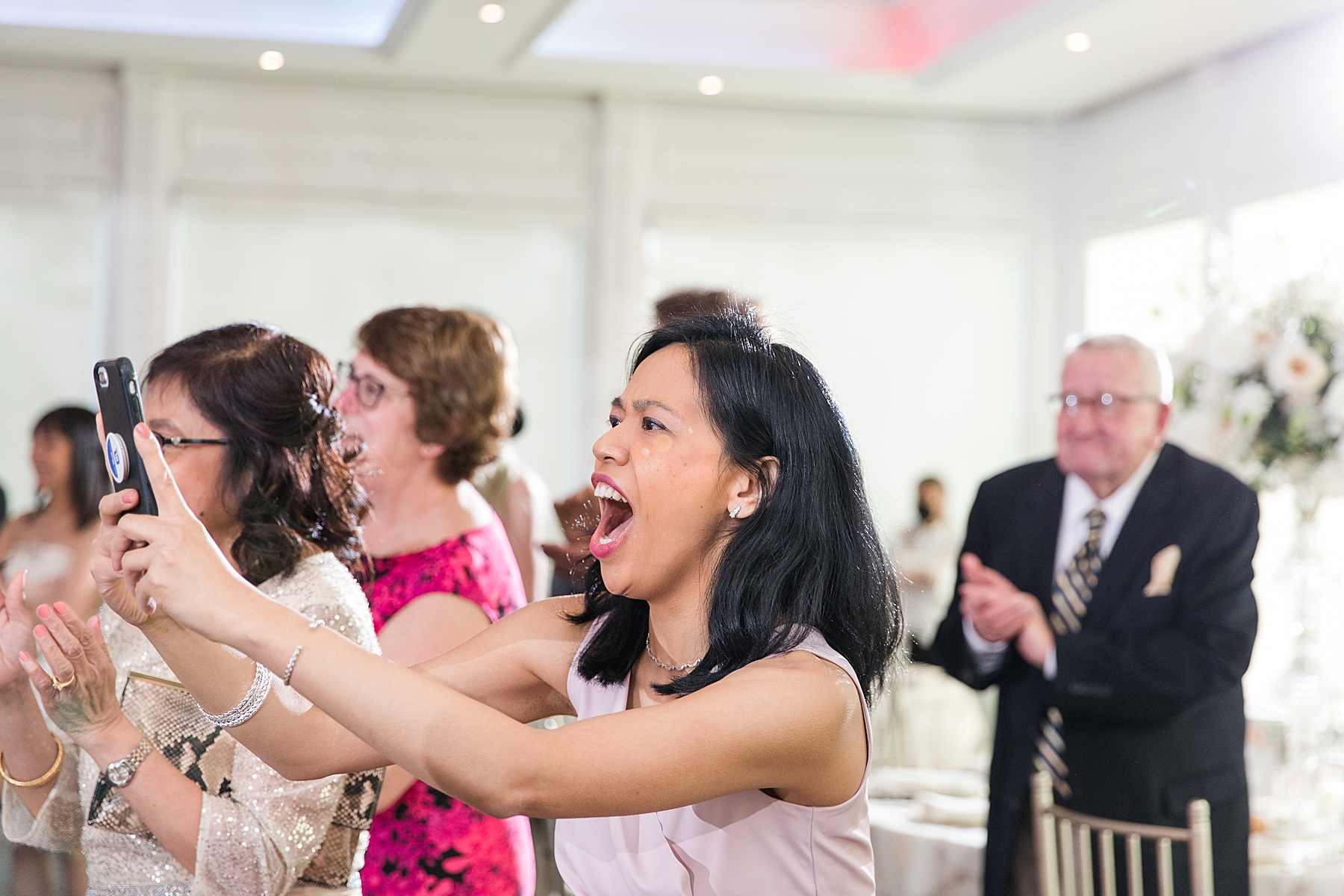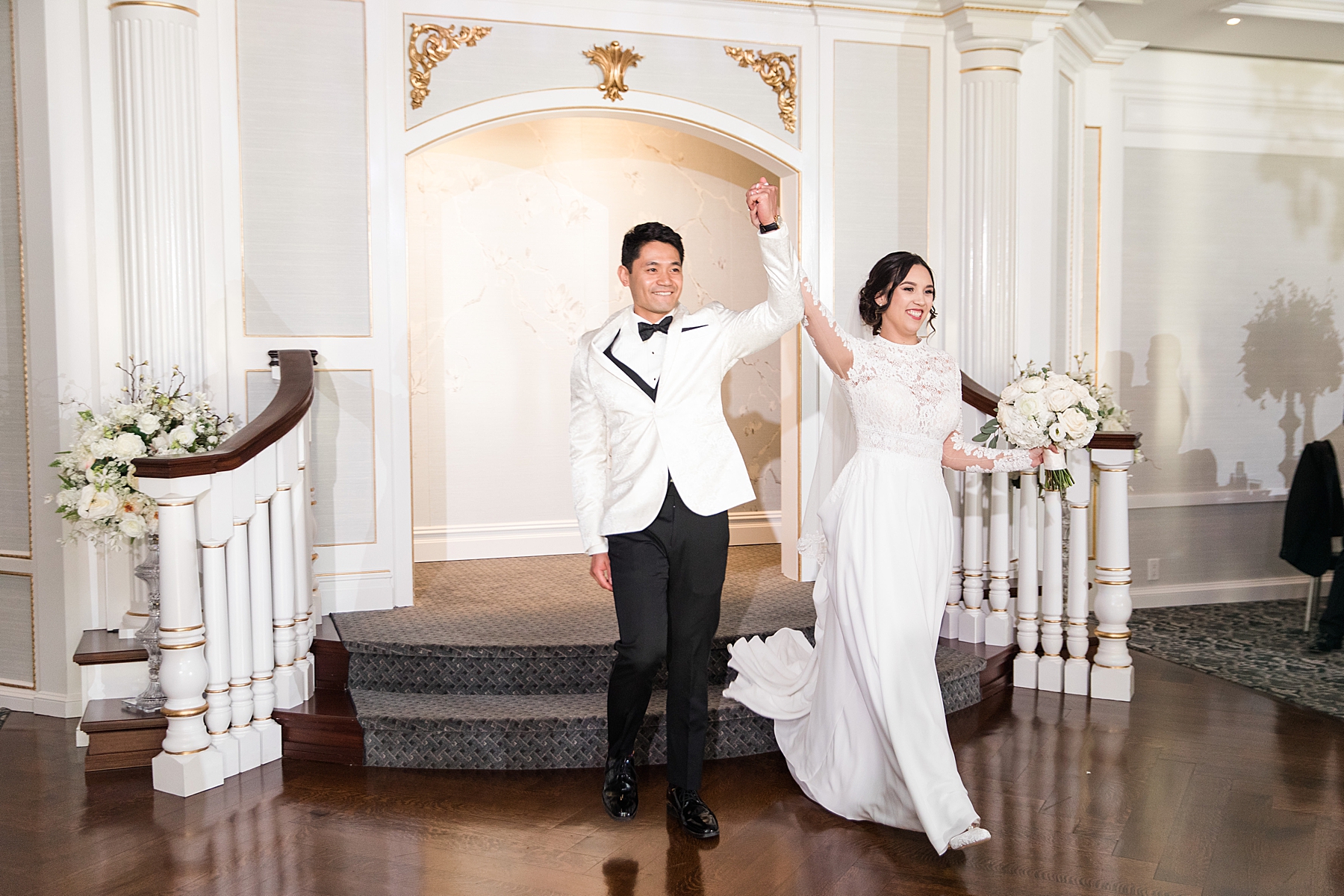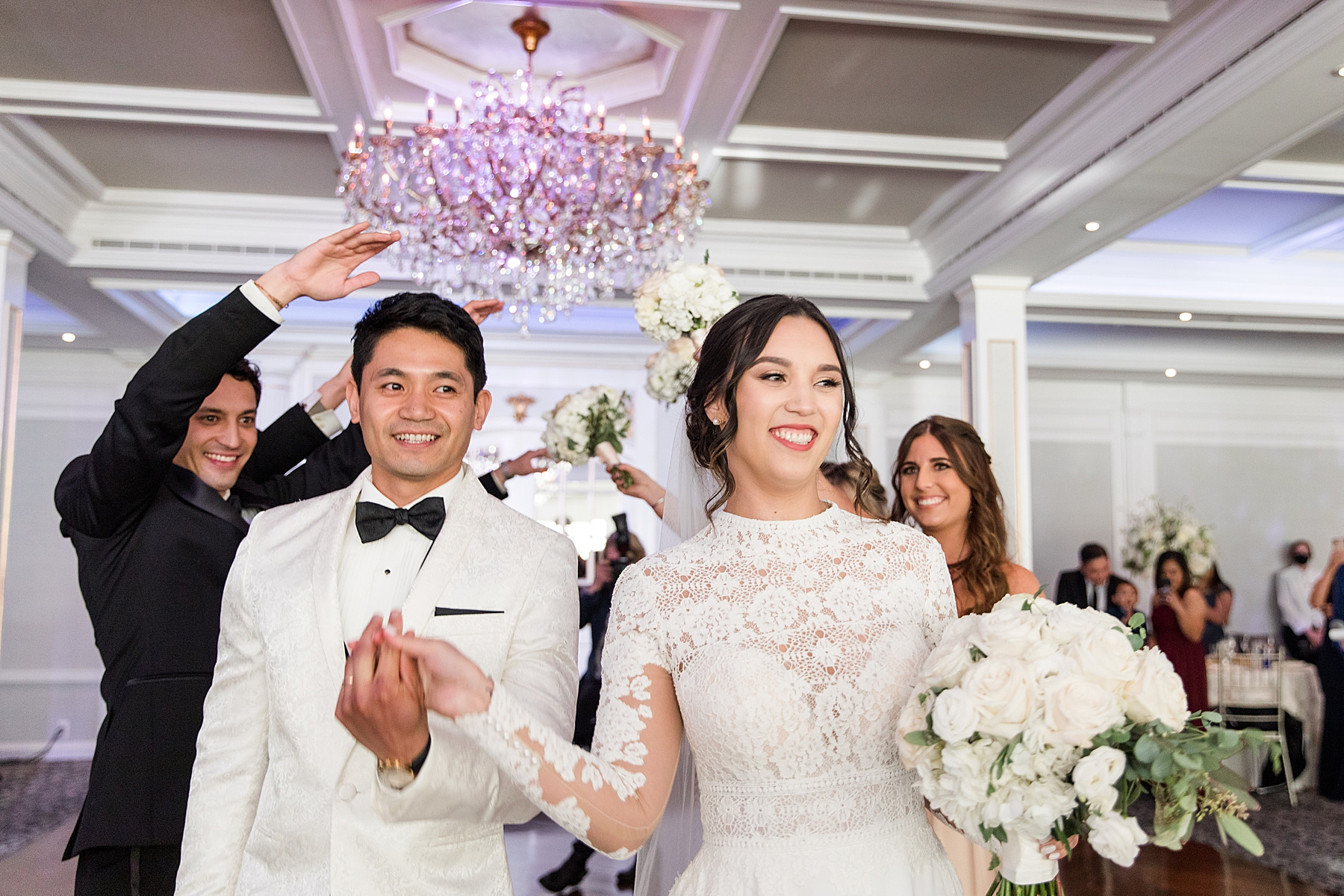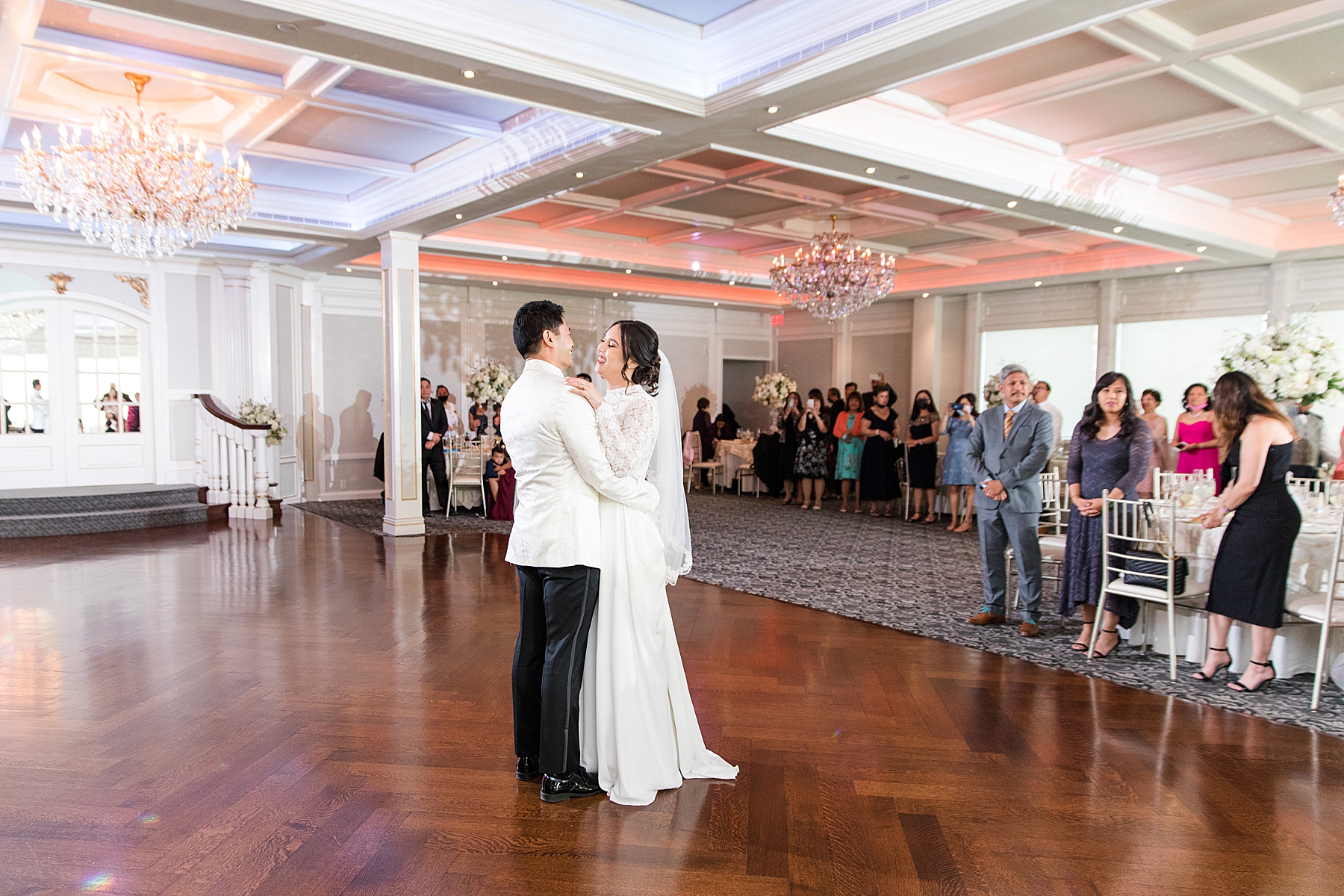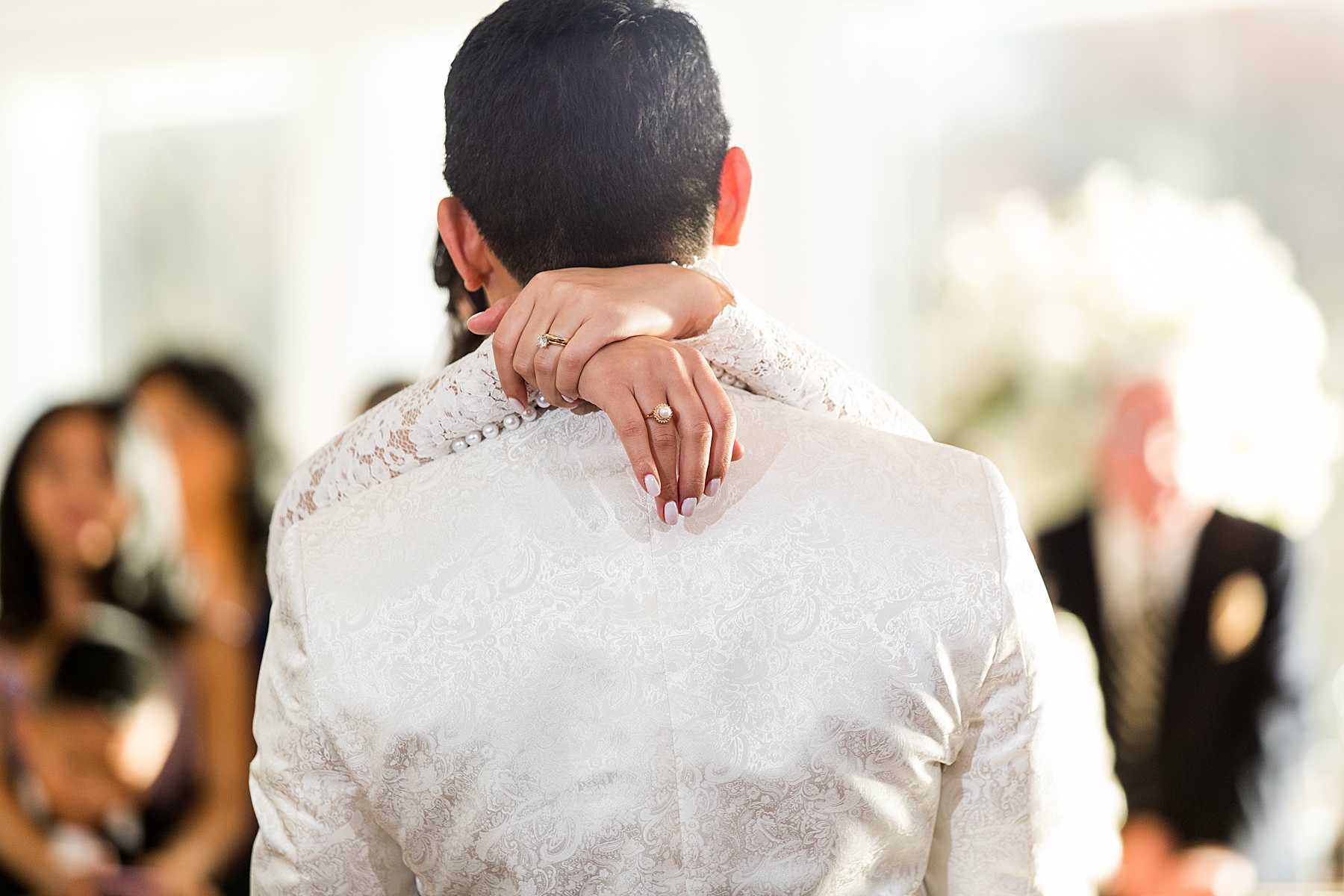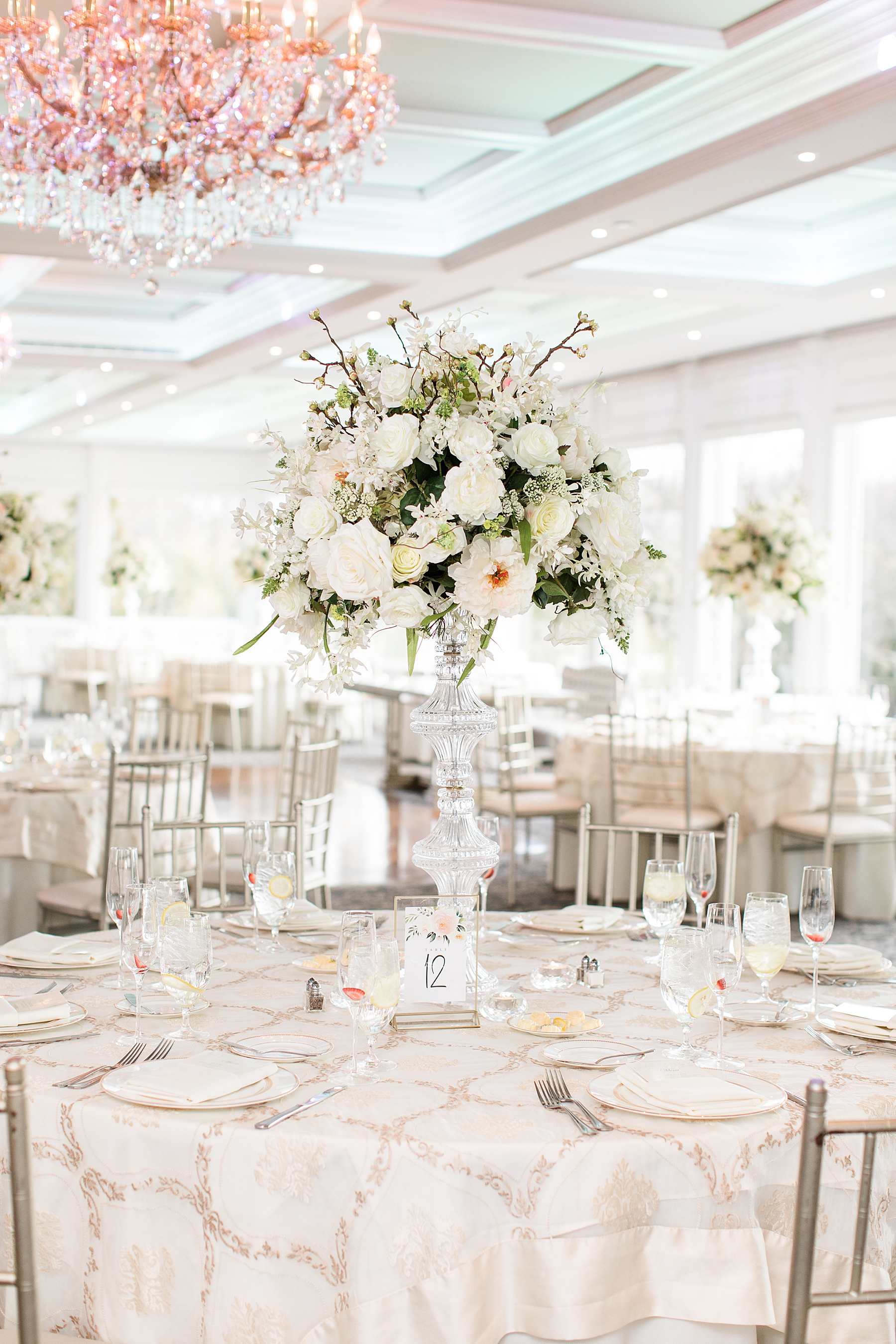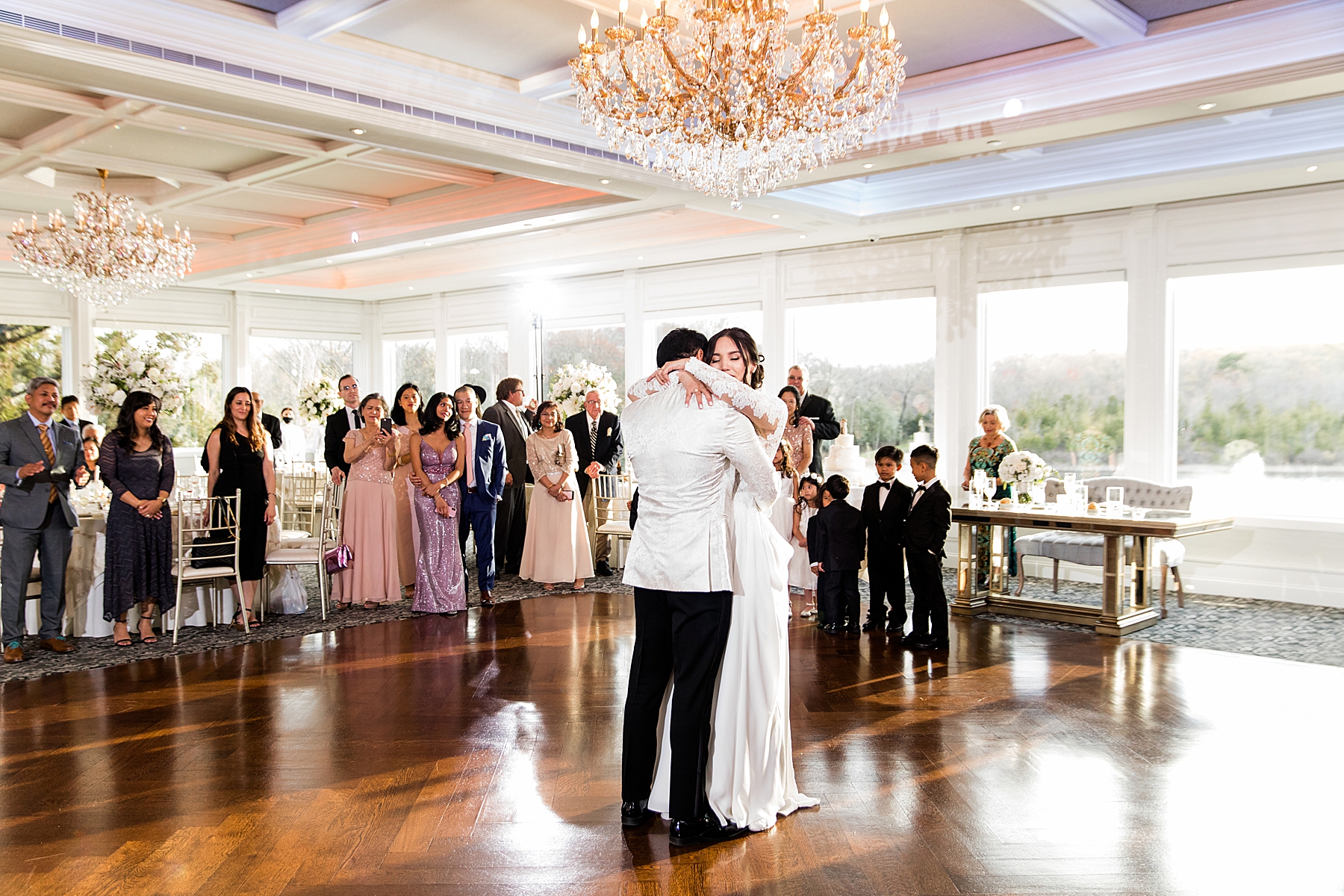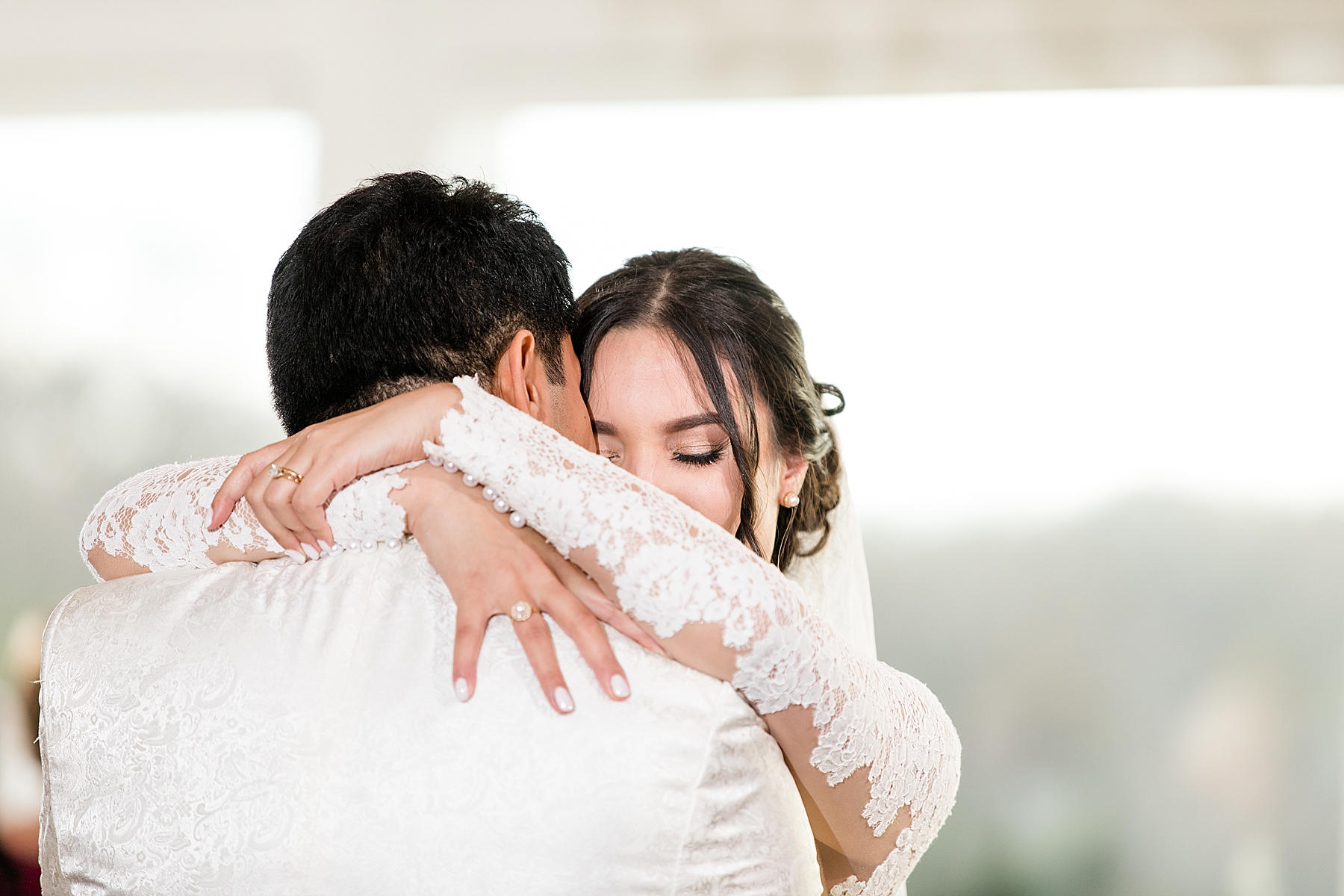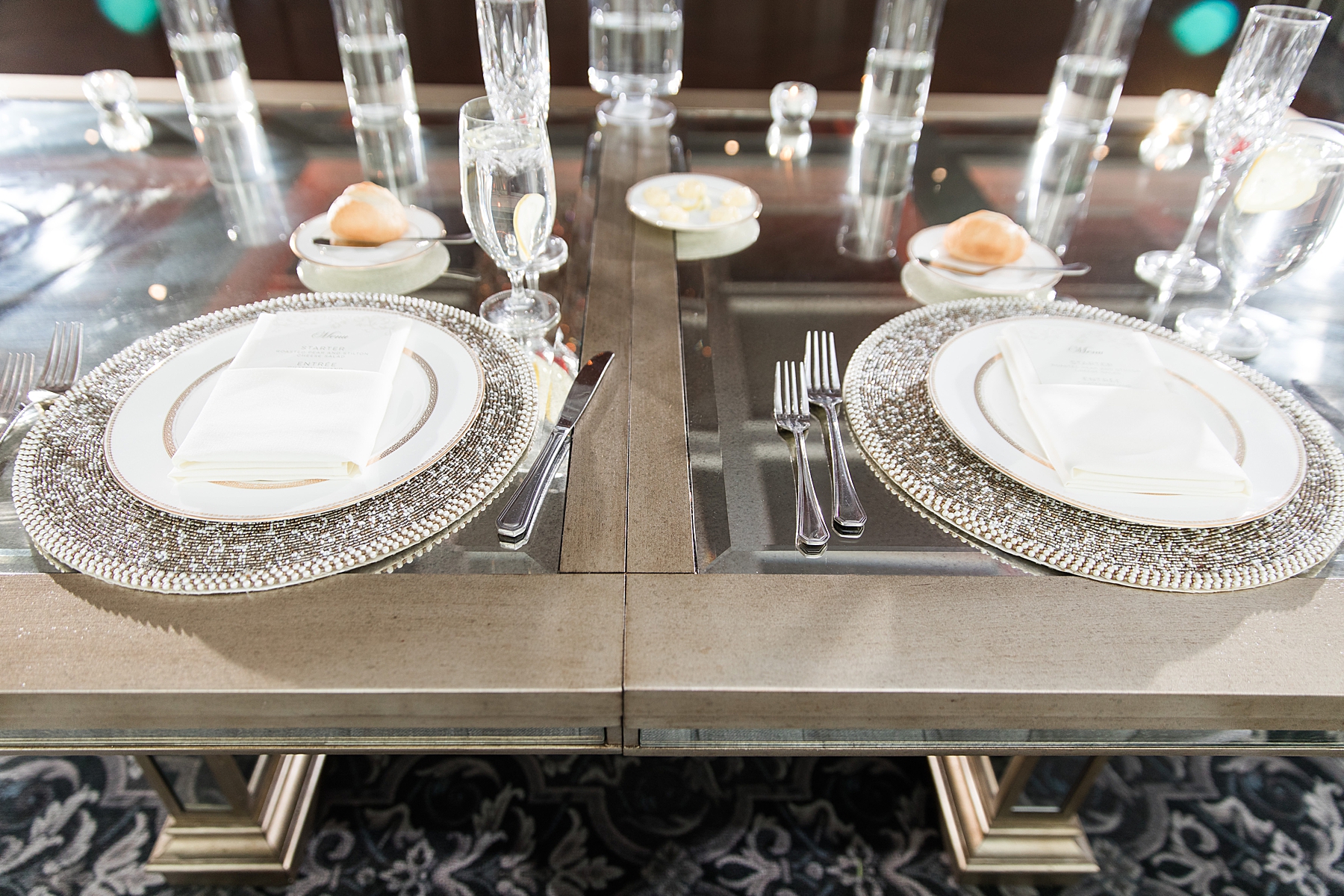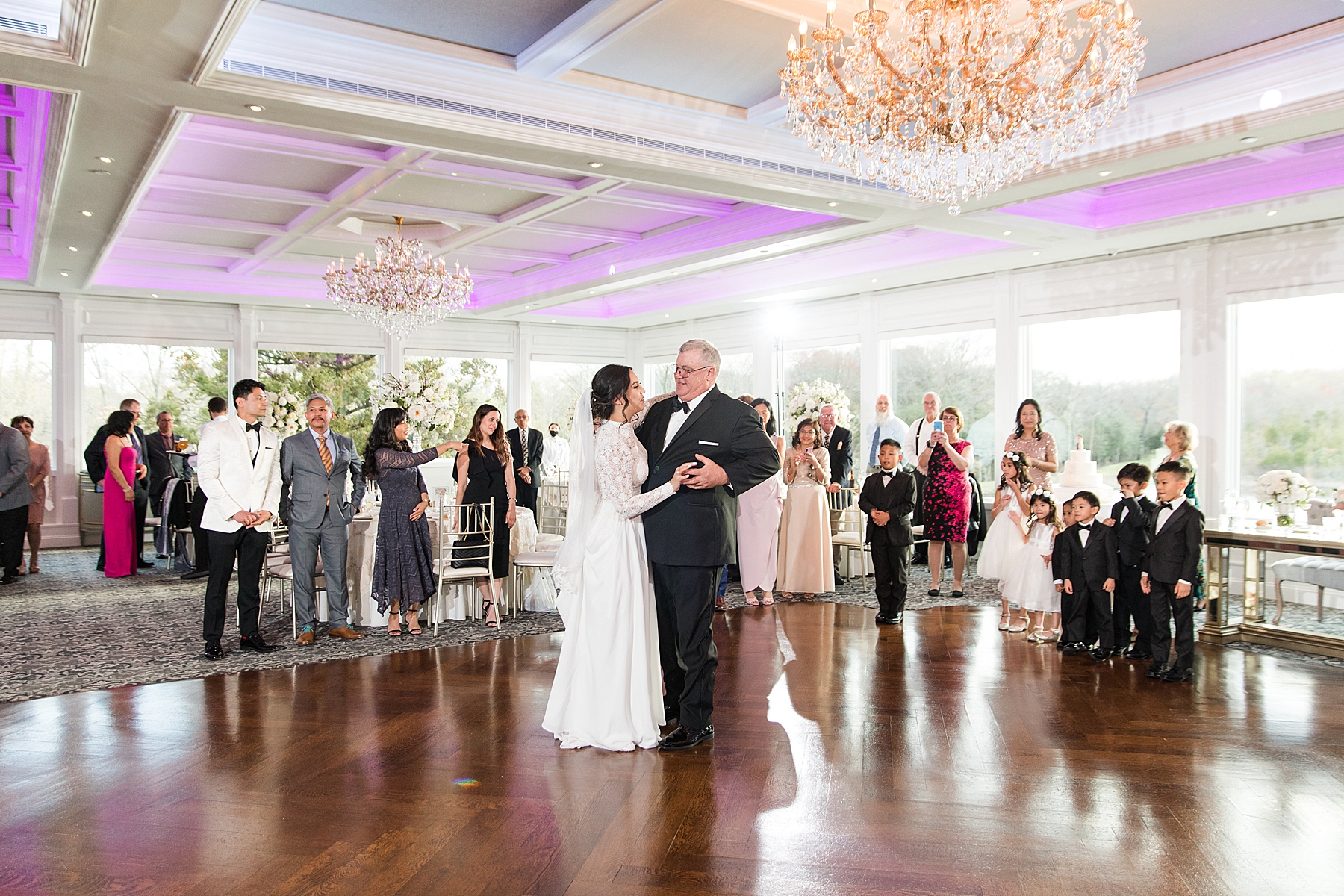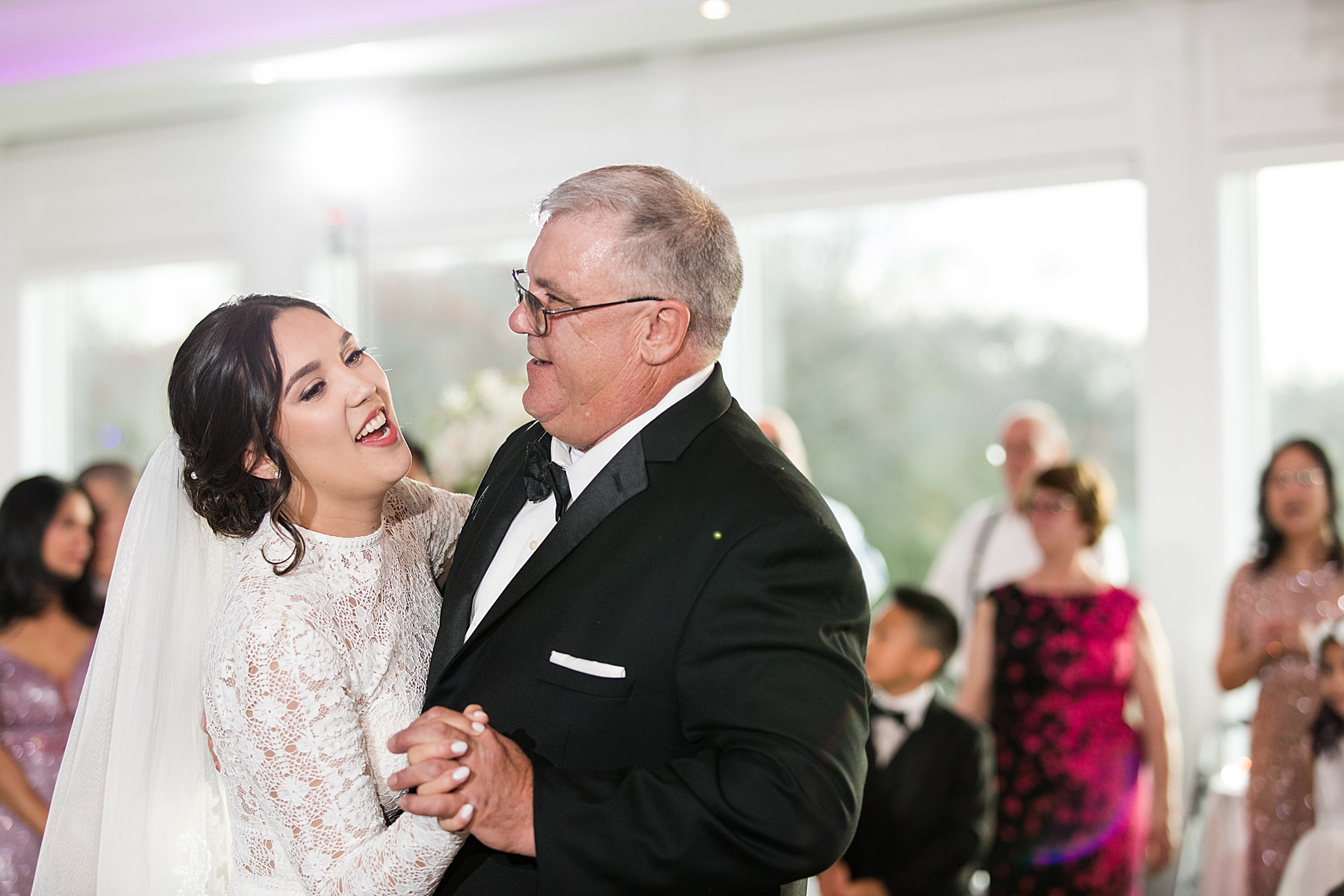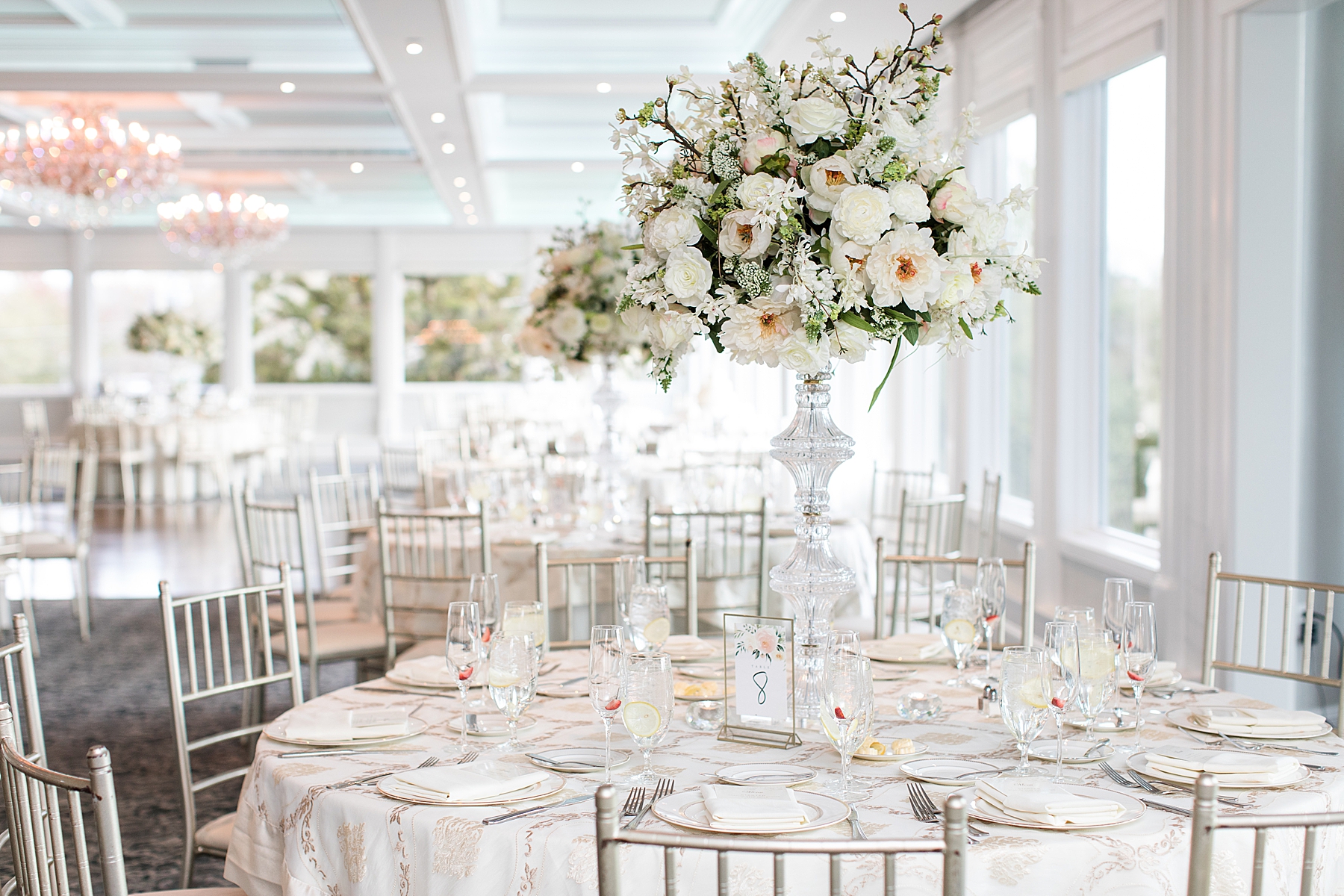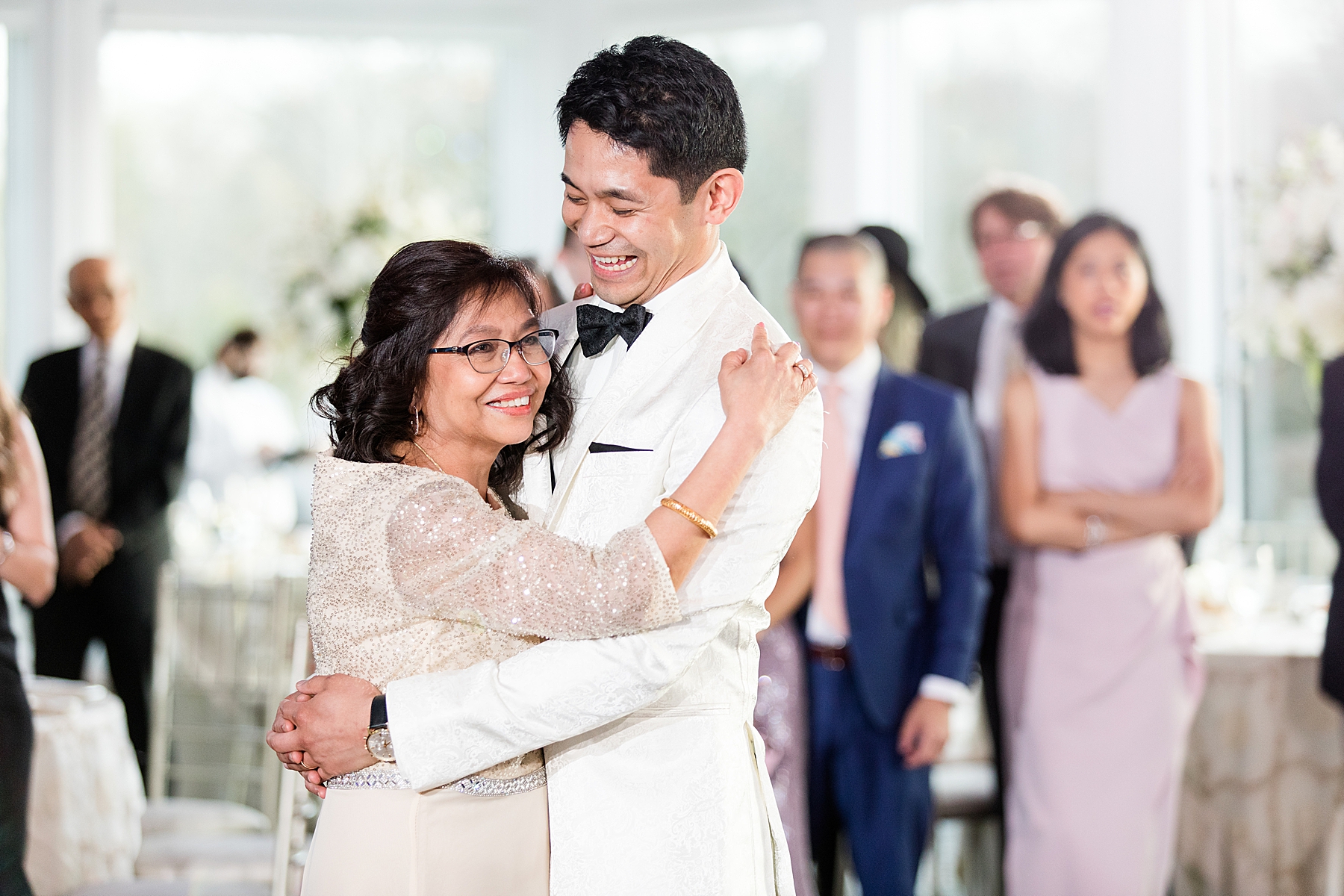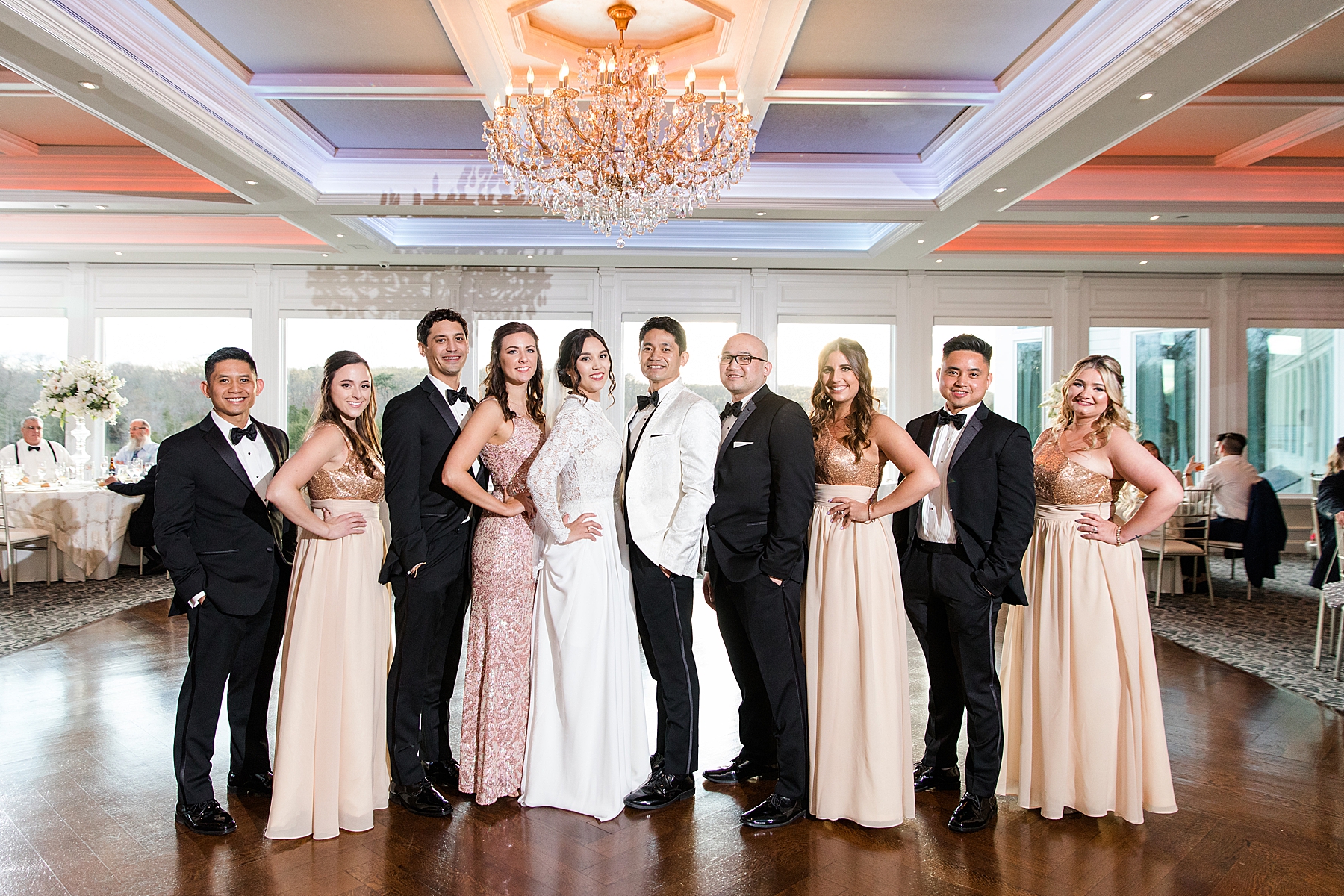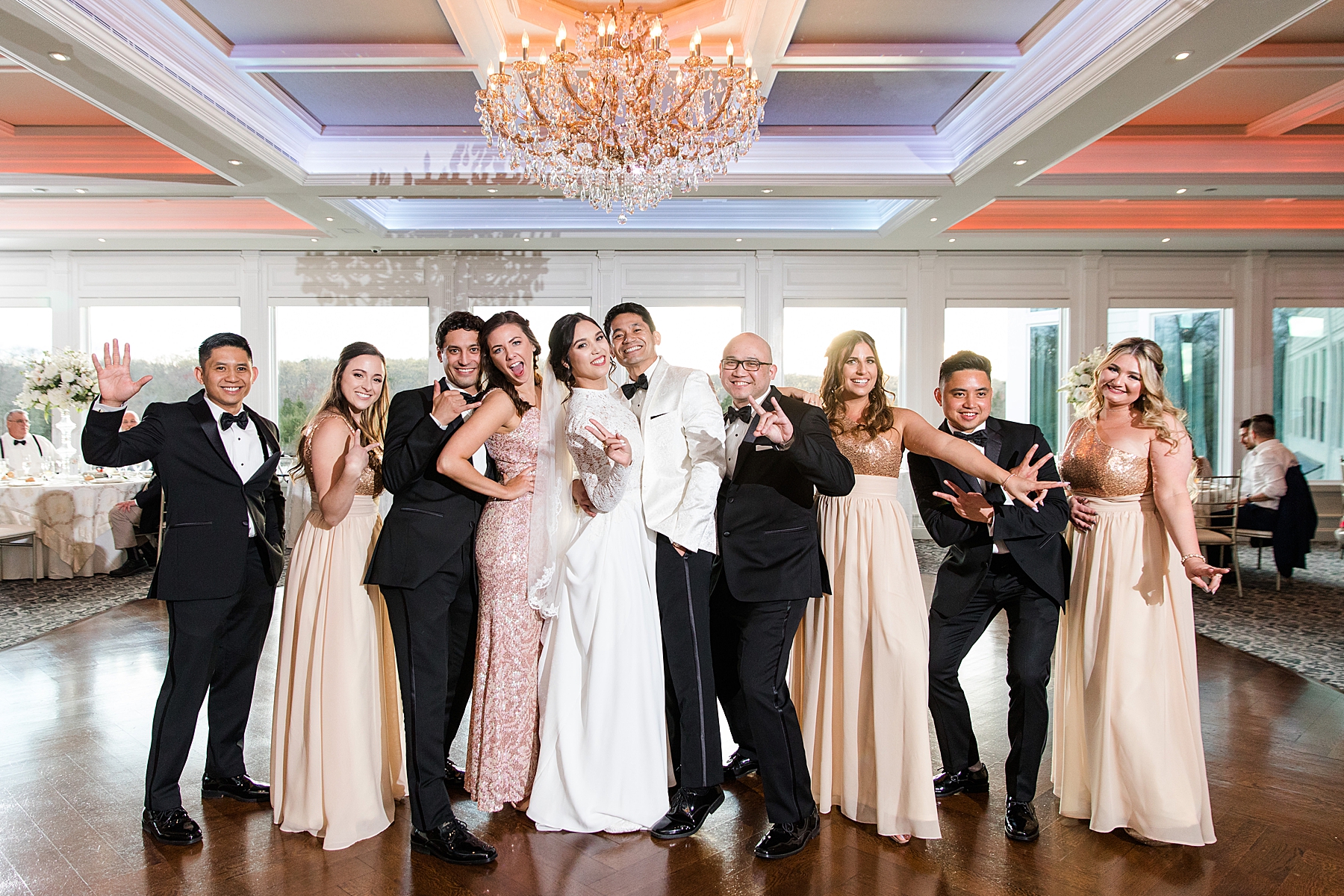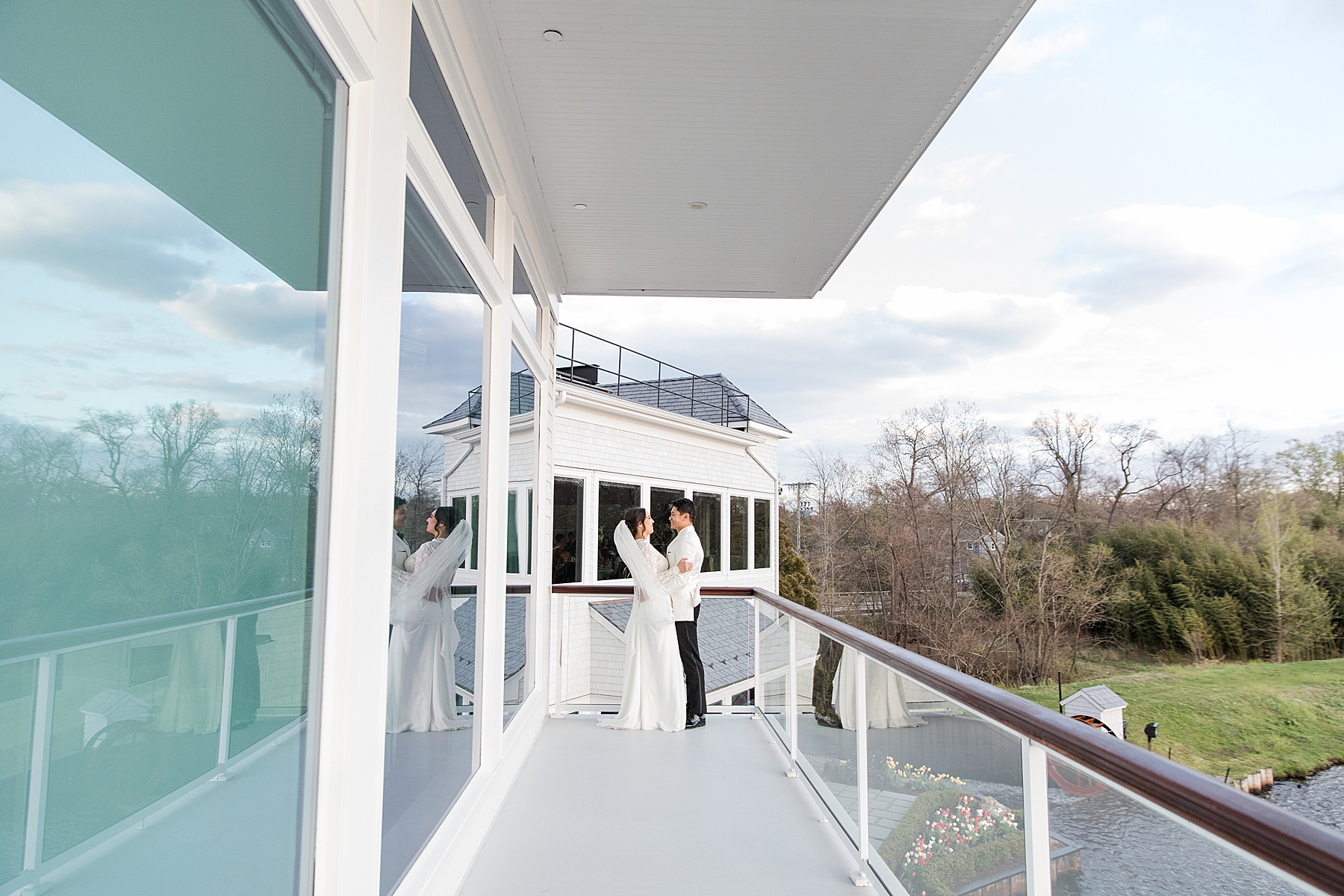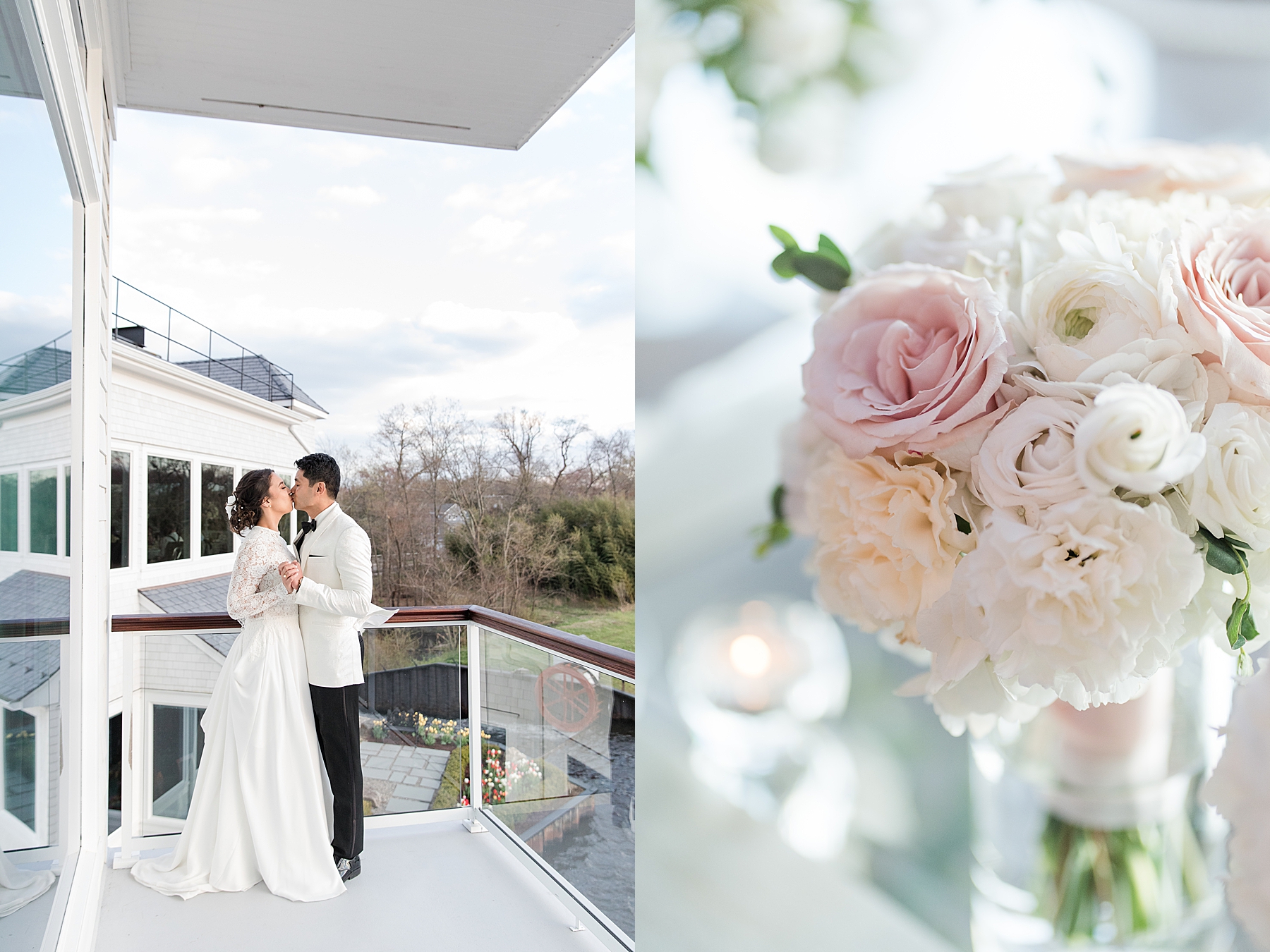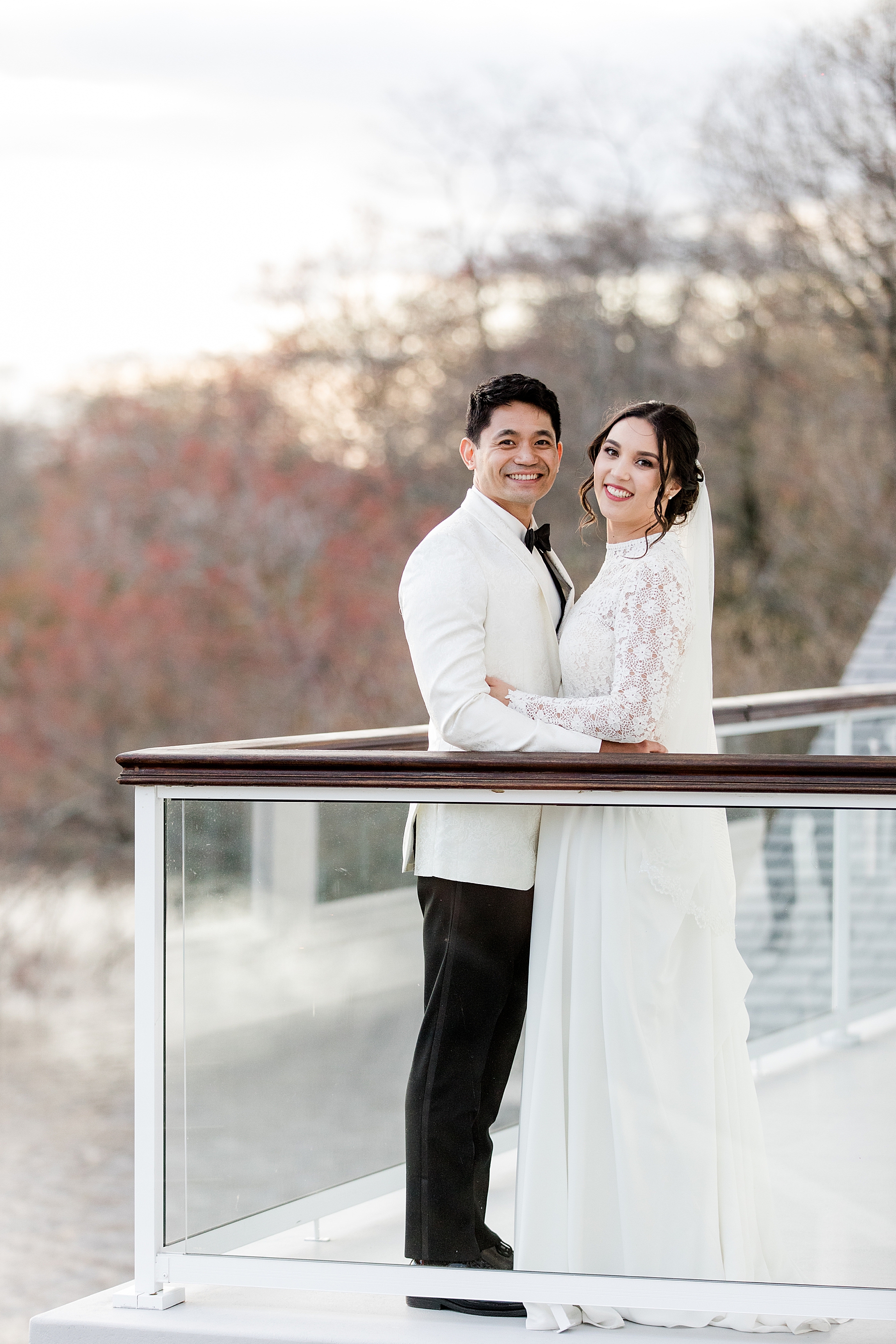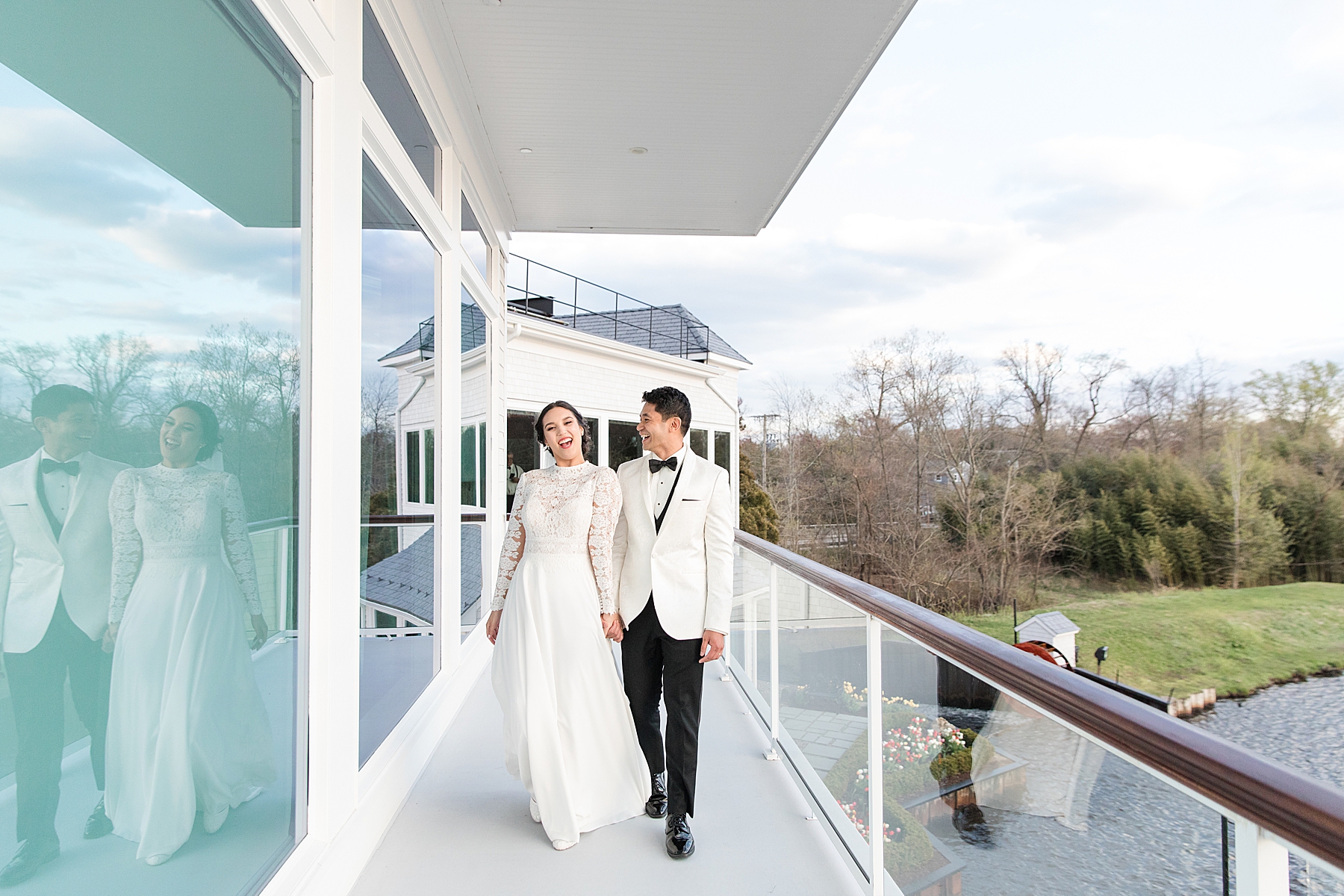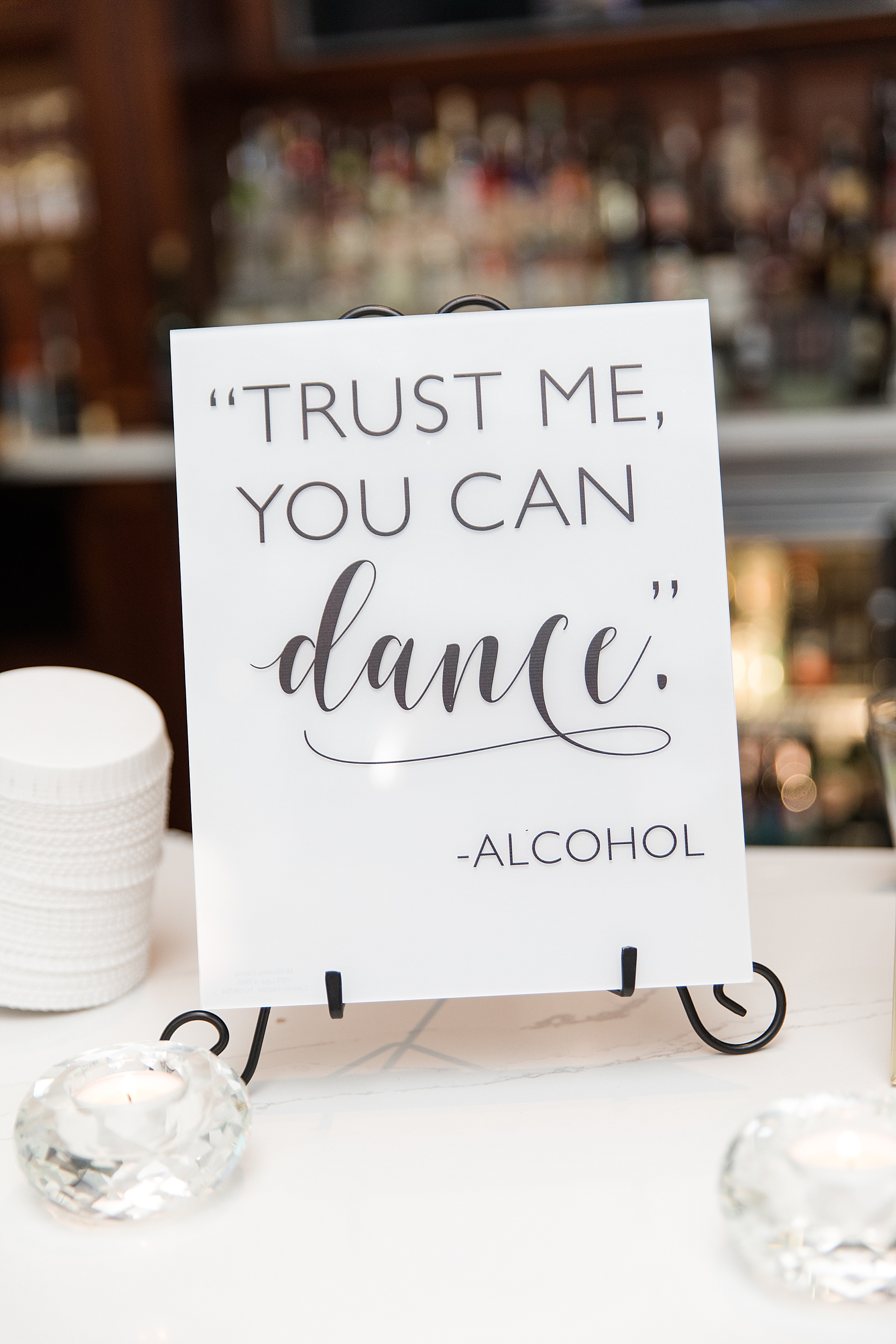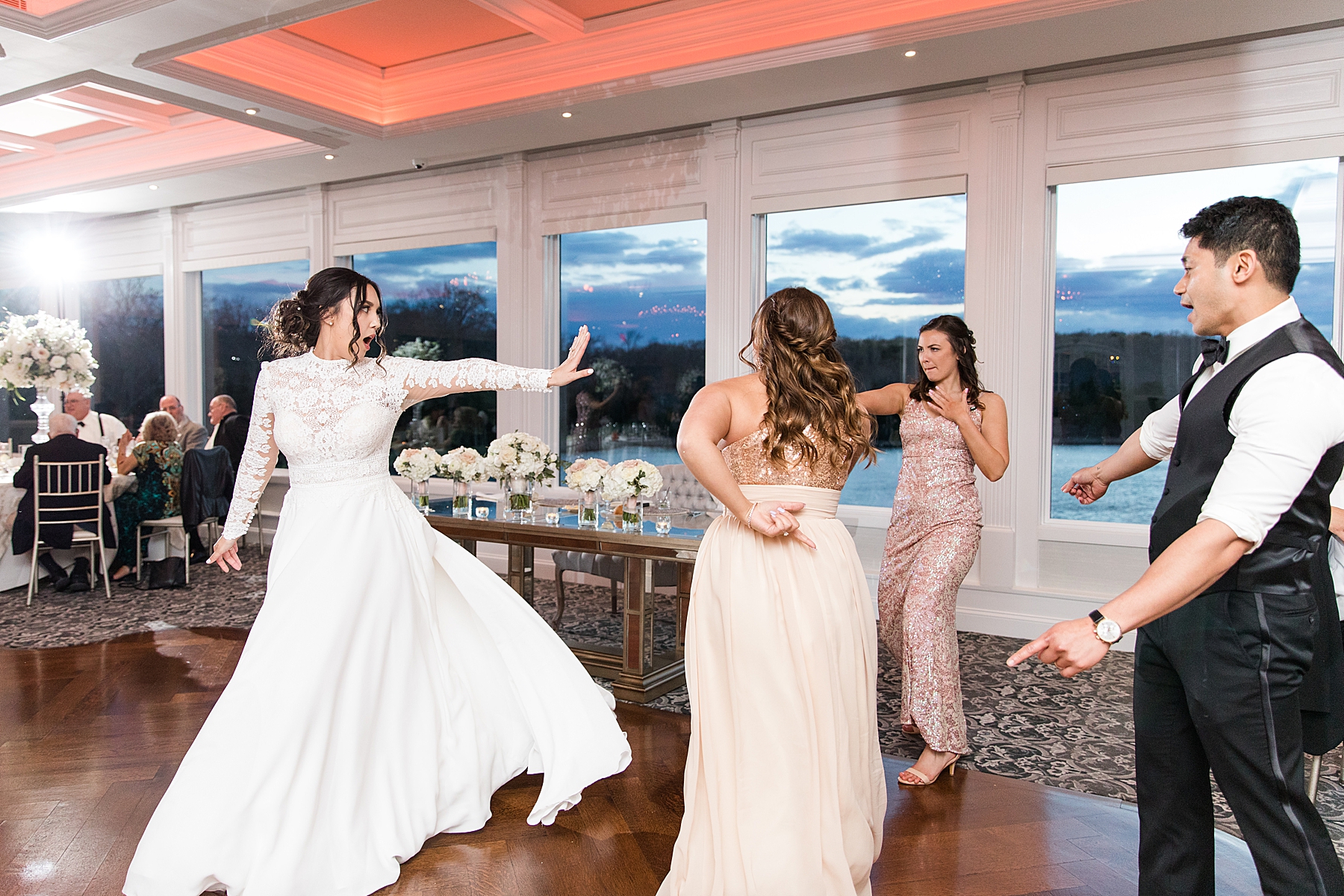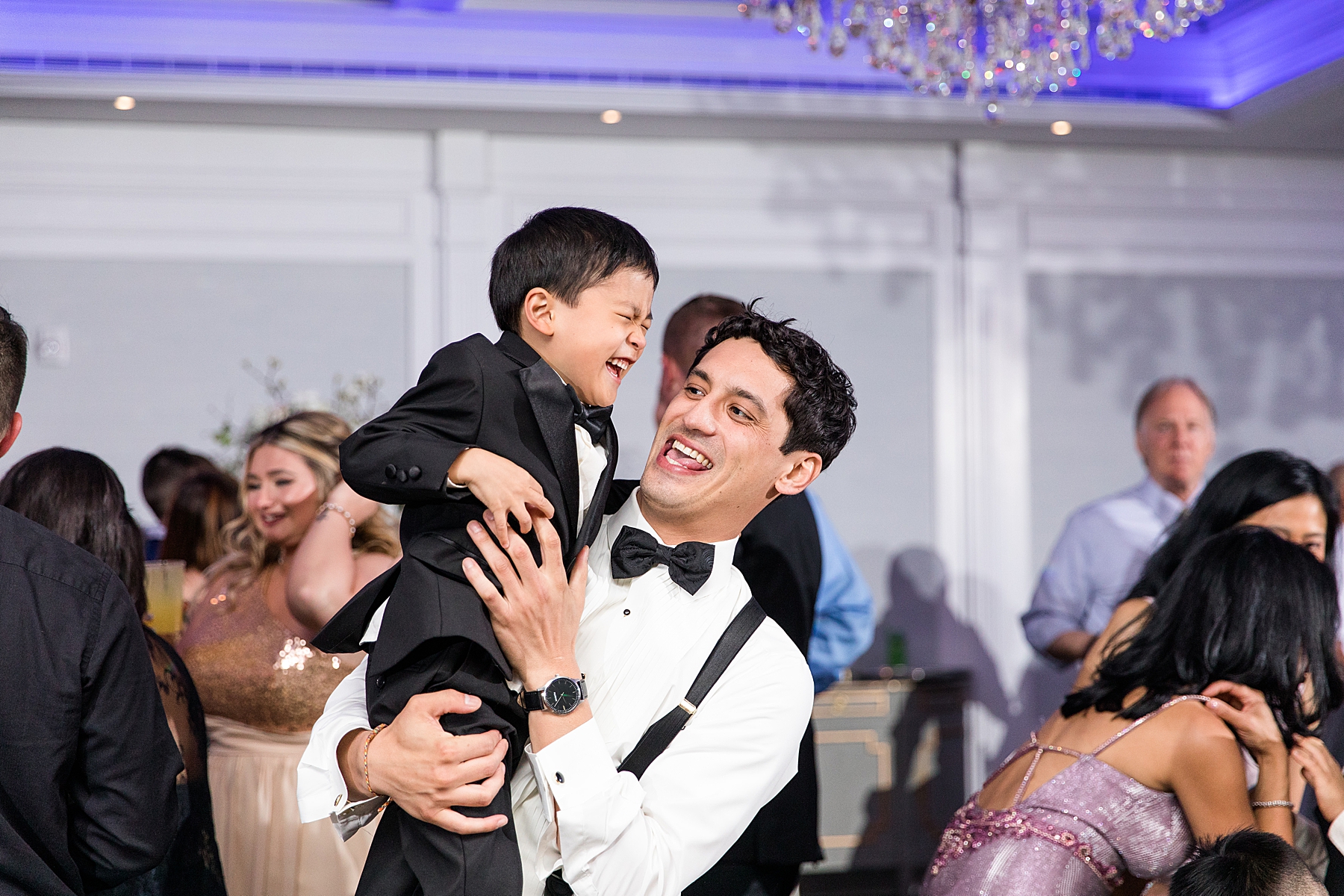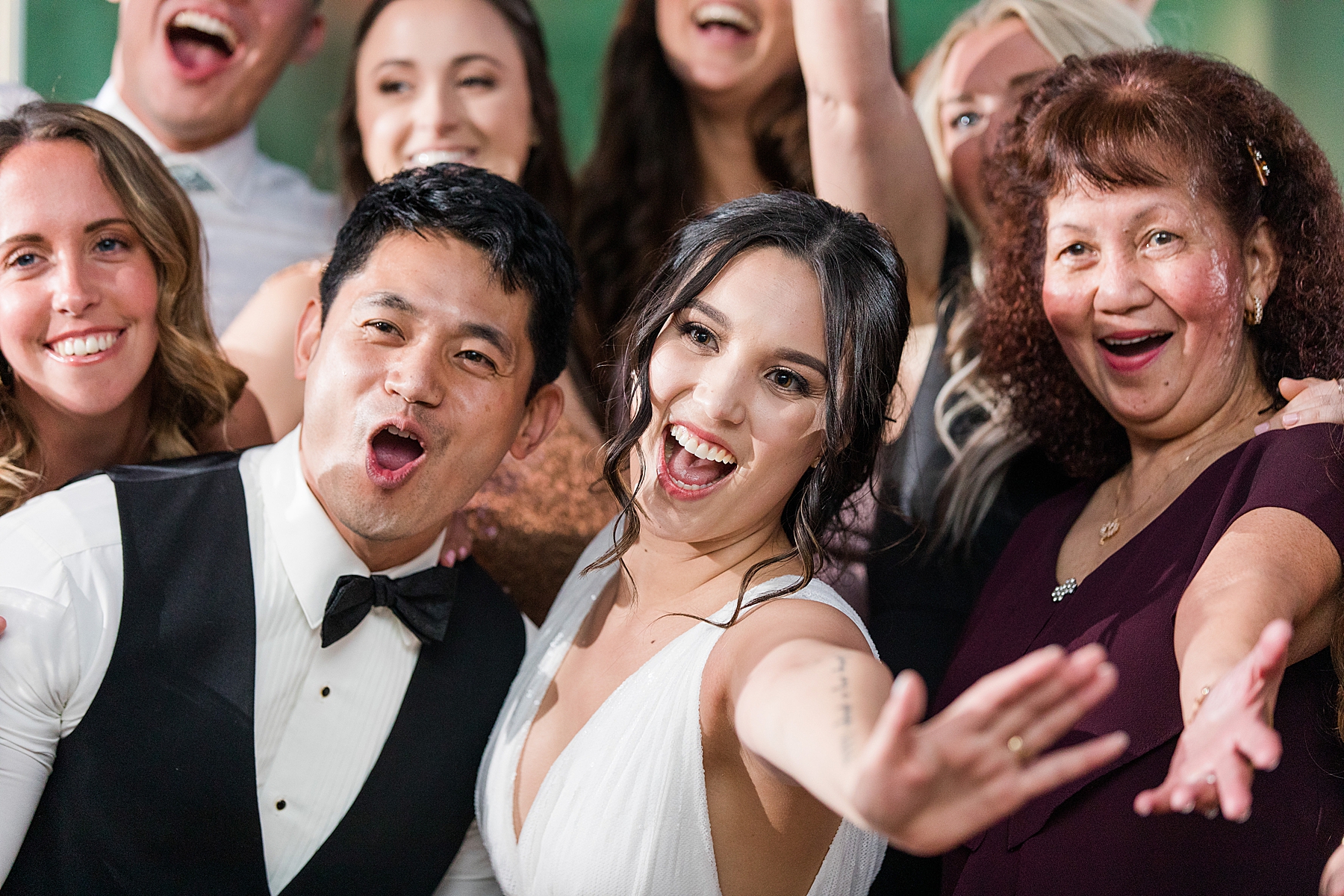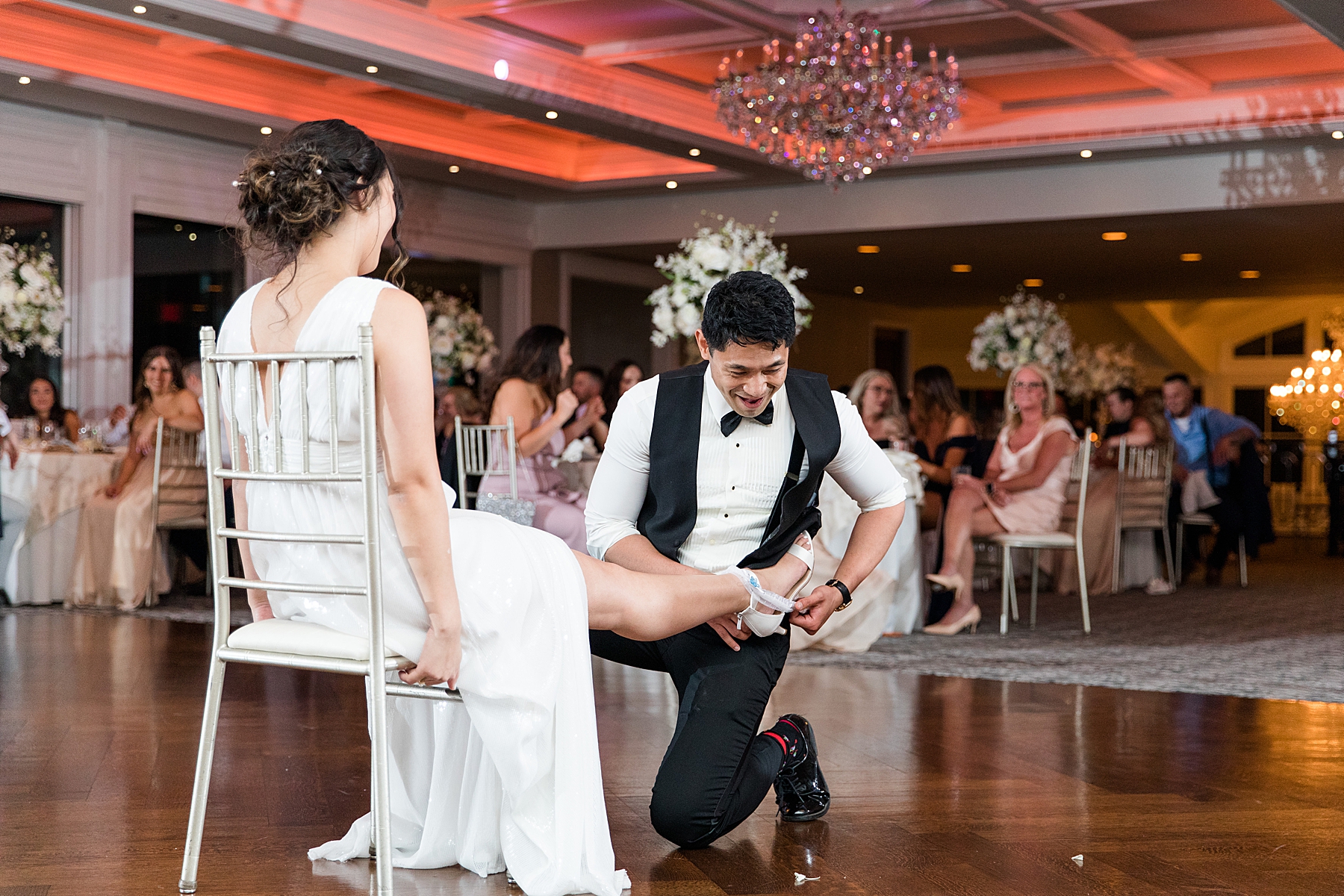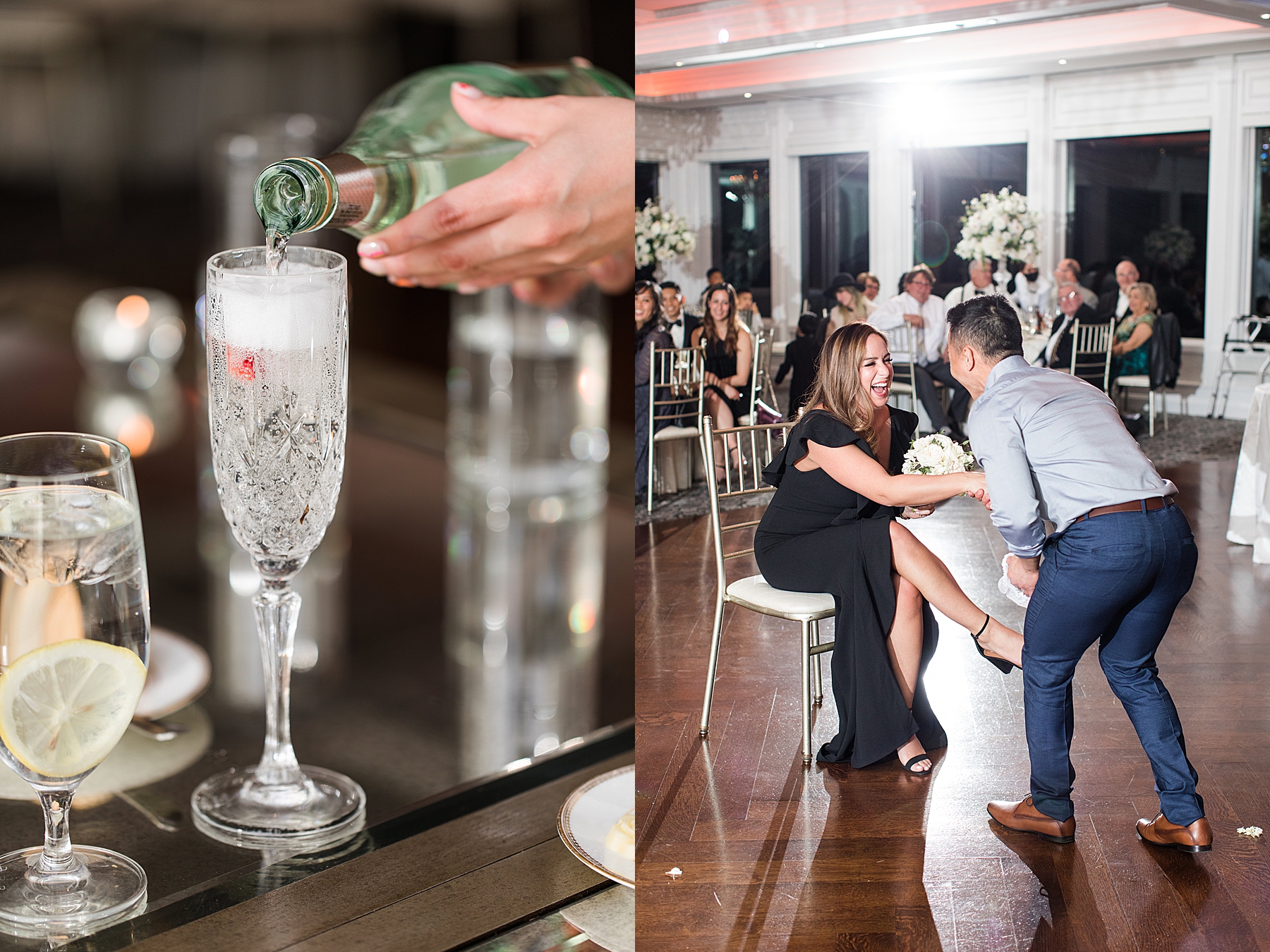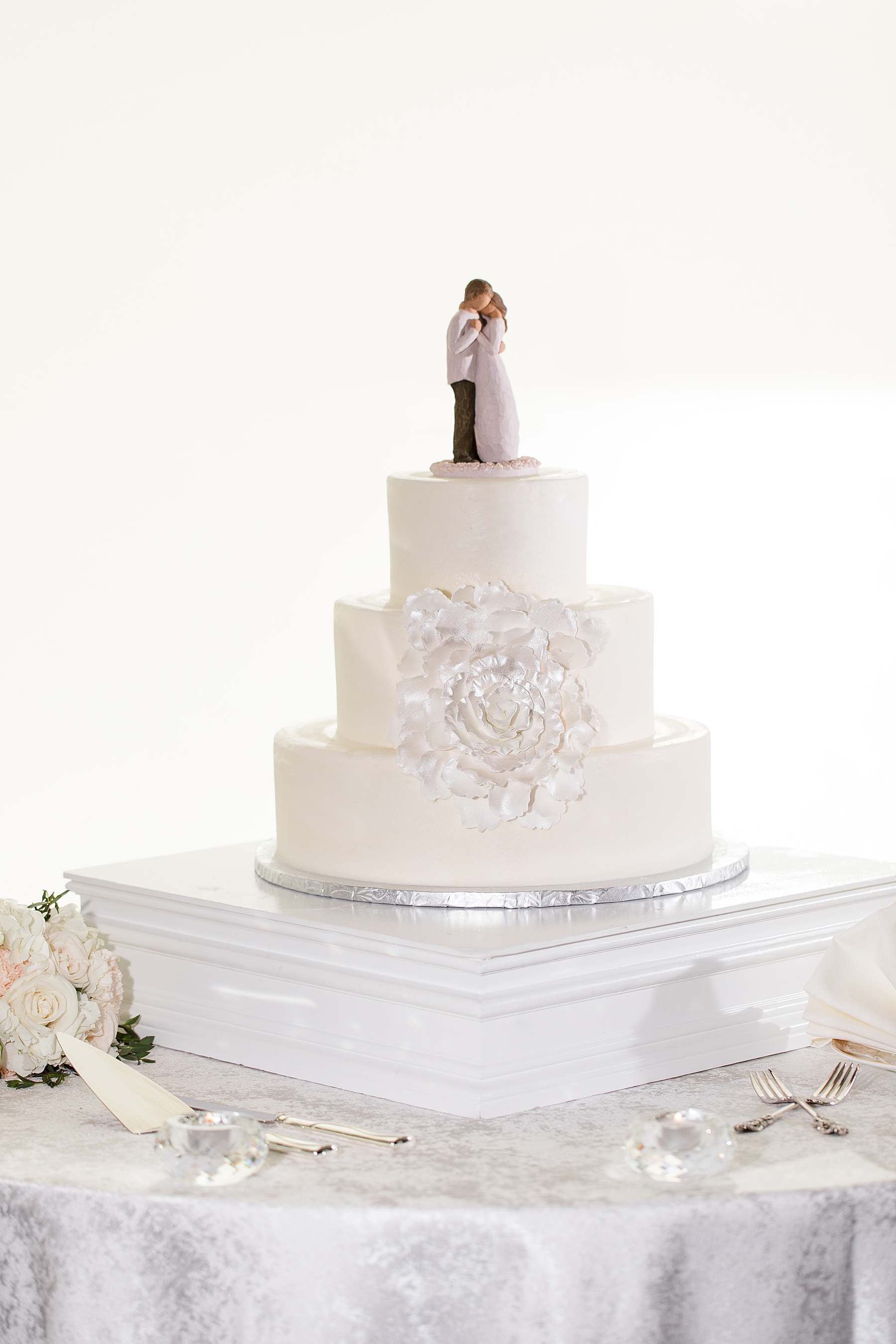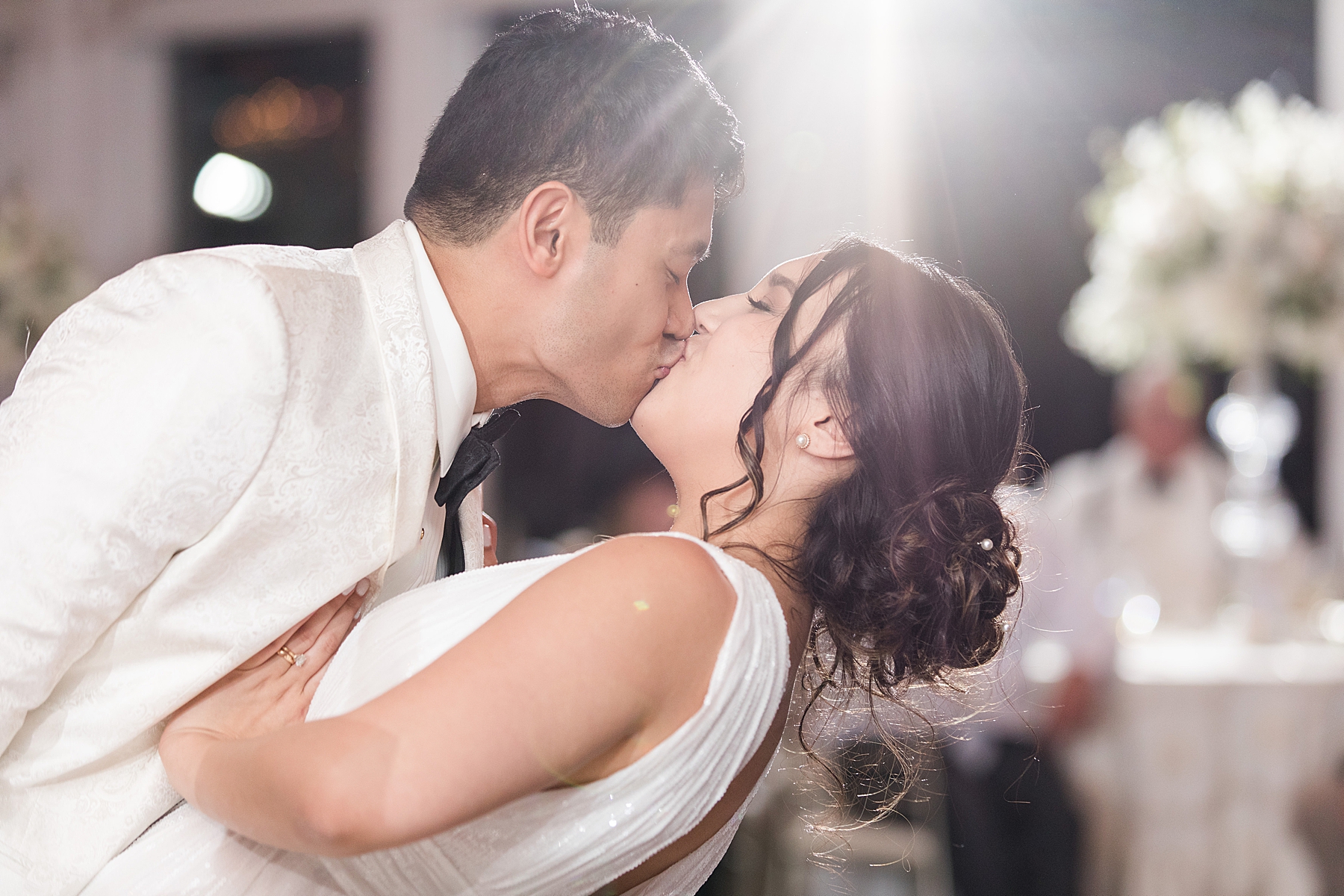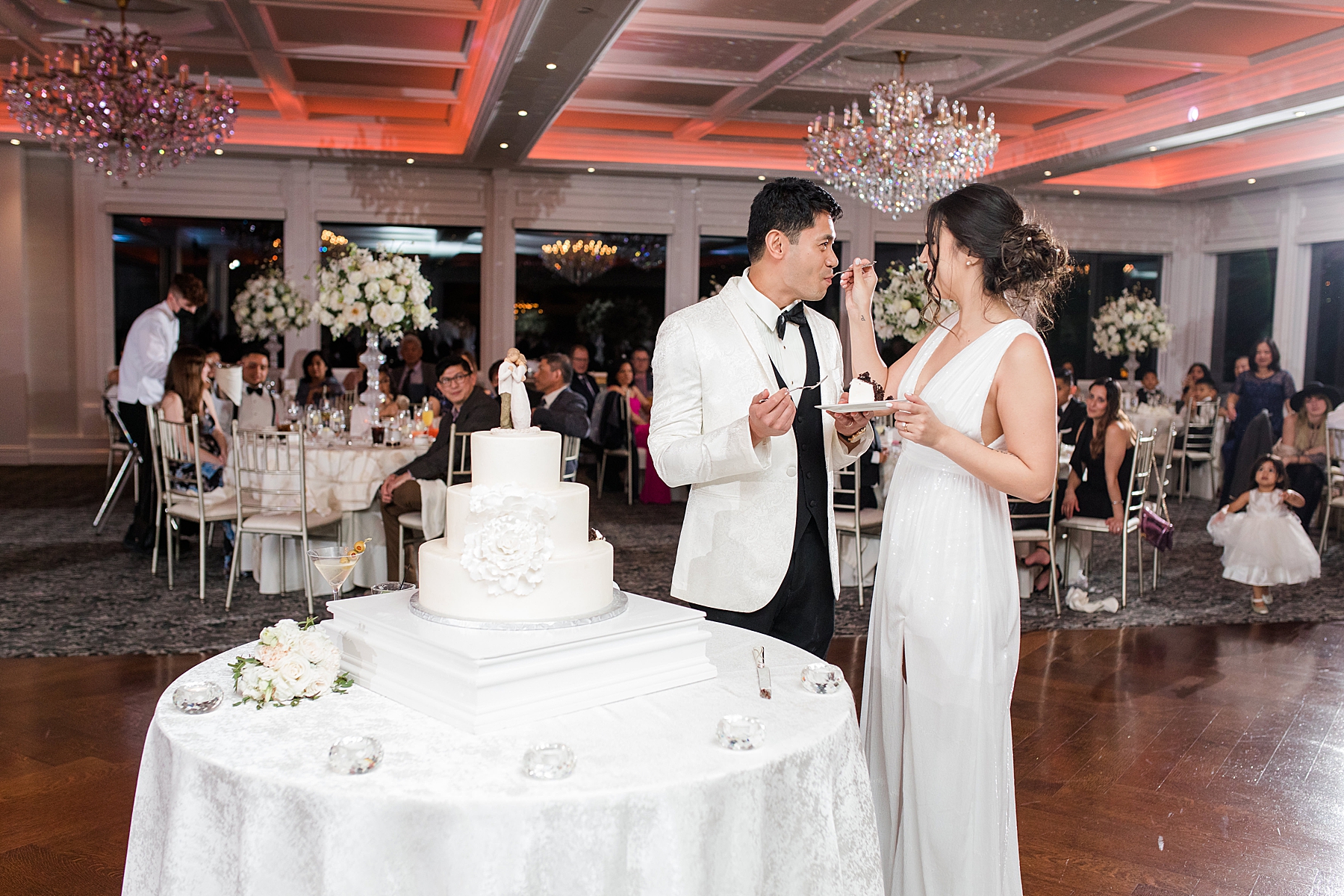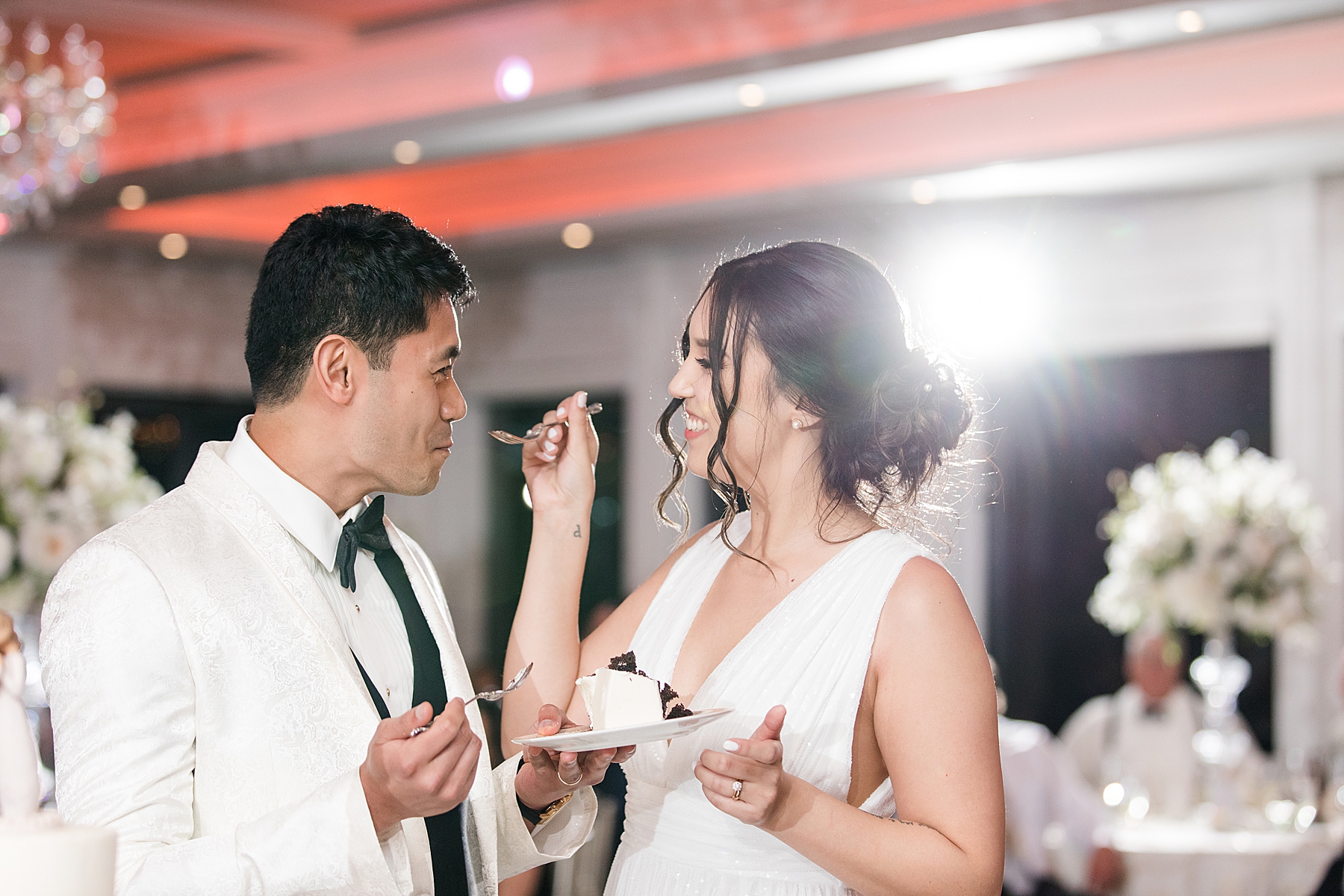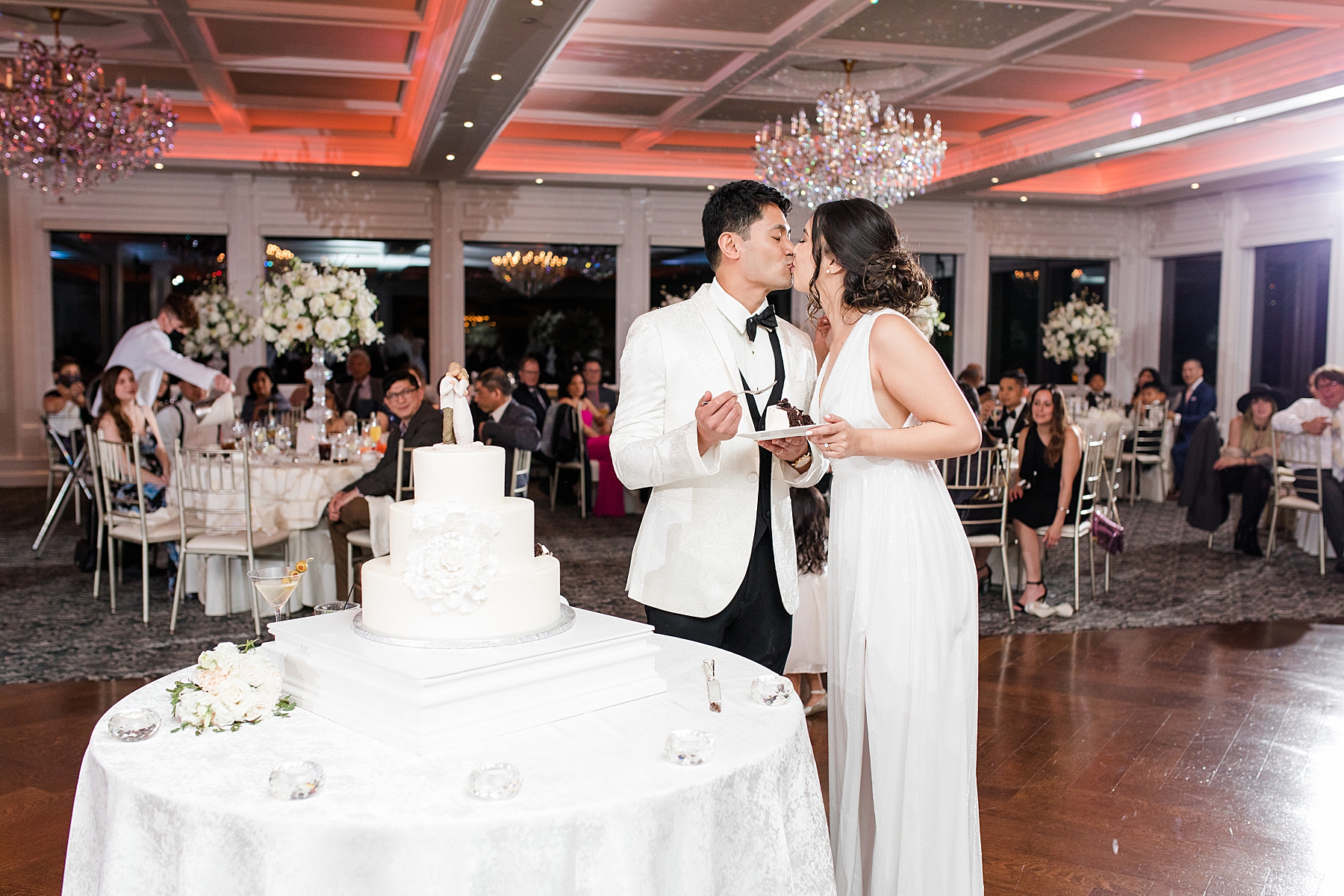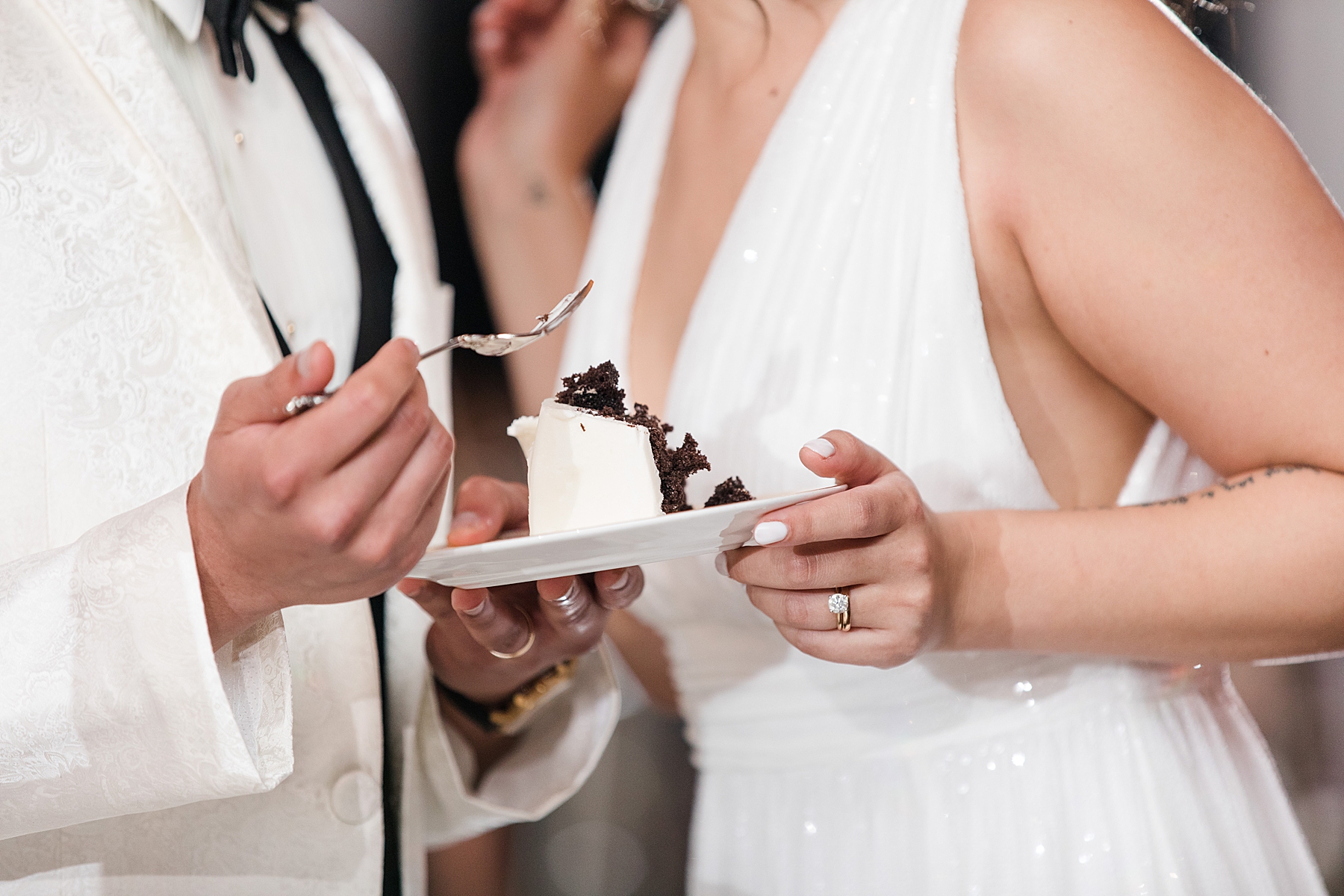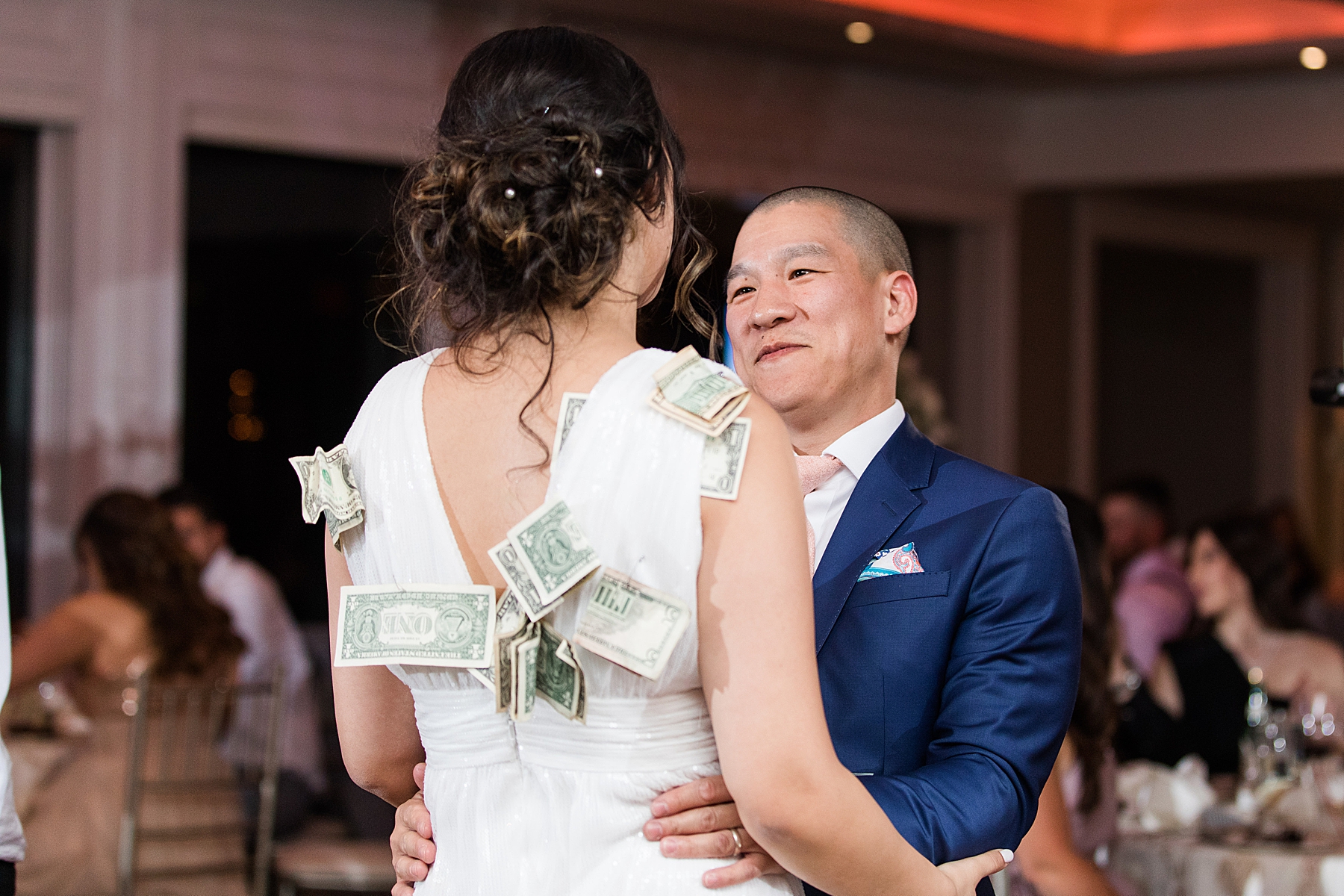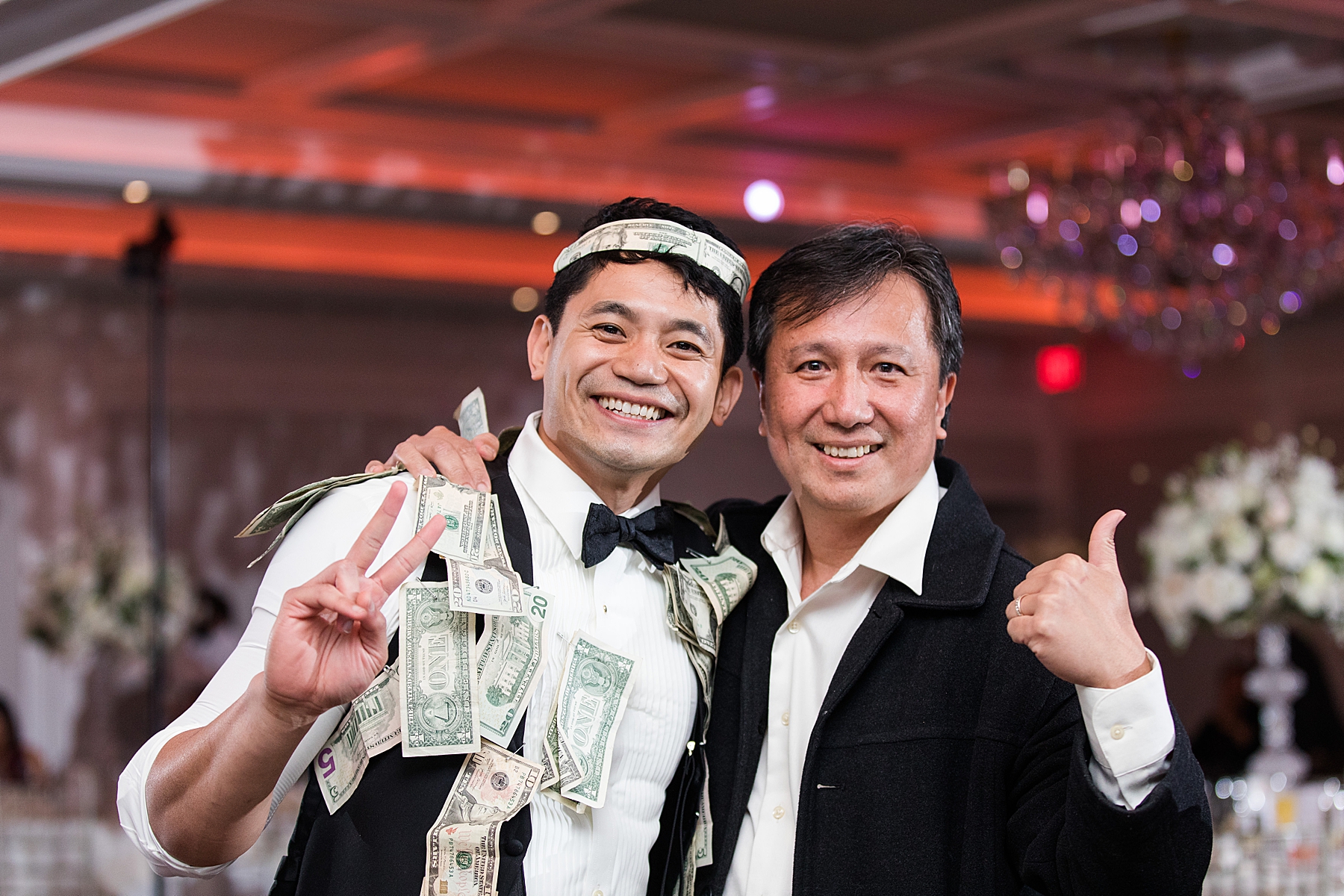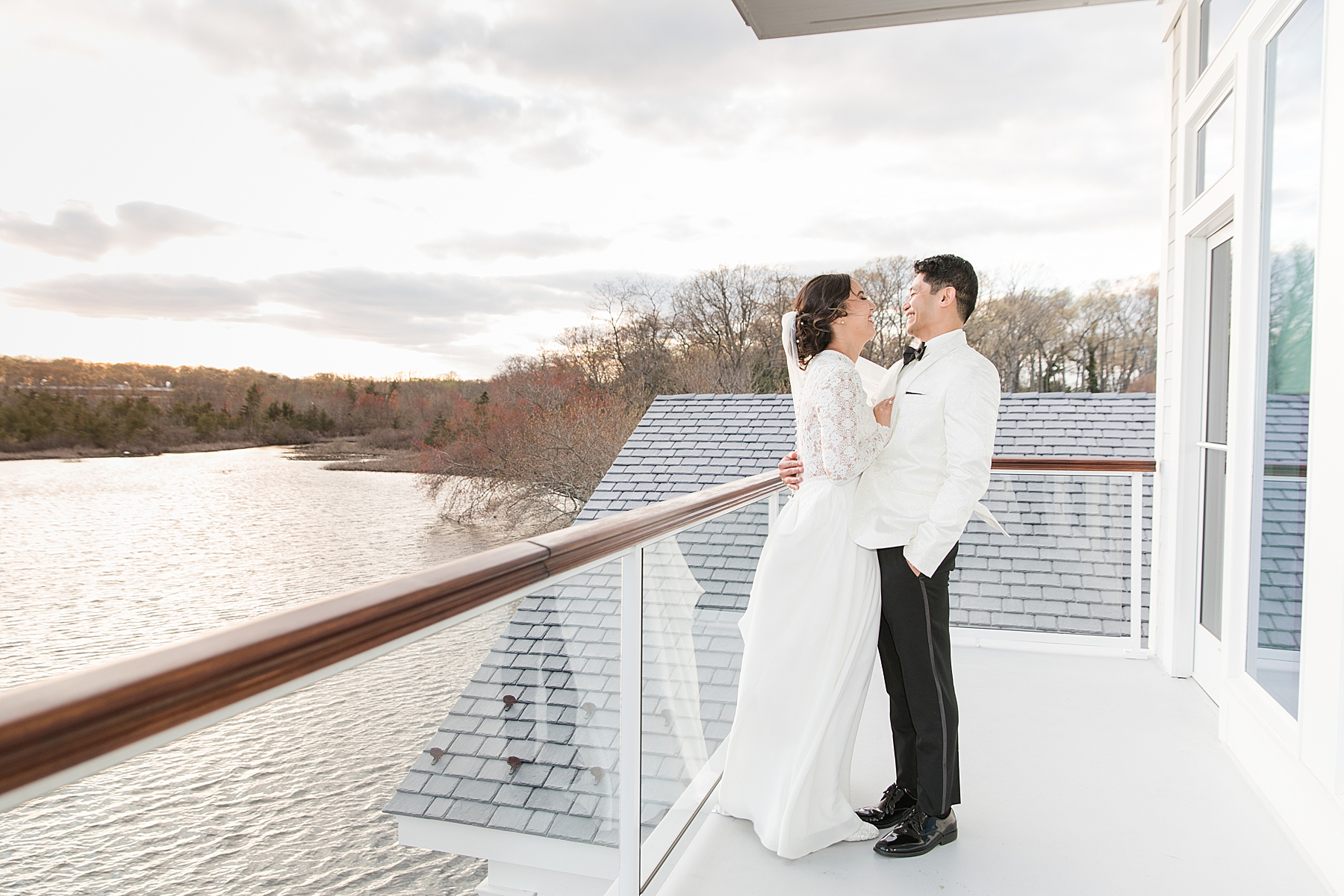 Watch Rachel + Dino's Wedding Film Here