We split the day for Jaime and Chris' engagement photos. We started their engagement session in downtown Princeton at Palmer Square where the two love to grab coffee and just sit and chat. We ended their session with an outfit change and a trip to the beautiful Mercer Meadows nearby. What great locations for engagement photography! Mercer Meadows is a gorgeous scenic park with acres upon acres of meadows, woodlands, and barn structures. And Palmer Square is located in the heart of historic Princeton! Take a look!! 

Their sweet little 2-year-old rescue pup Clifford joined us at the meadows for some cute family portraits.

They looked so good at their engagement session! Jaime wore a flowy flower wrap floor-length dress and short wedged heels. Chris wore tan pants, brown shoes, and a long-sleeved navy button-down dress shirt. When we went to Palmar Square in Princeton, they switched out their fancy wear for a more casual look: T-shirts and jeans.

How did your fiancé propose?
"Every Sunday morning, Chris and I get a cup of coffee, sit on the couch with our dog, and catch up on our bad reality tv shows. One Sunday morning, he asked me to do that forever with him. I said yes!" – gushed Jaime.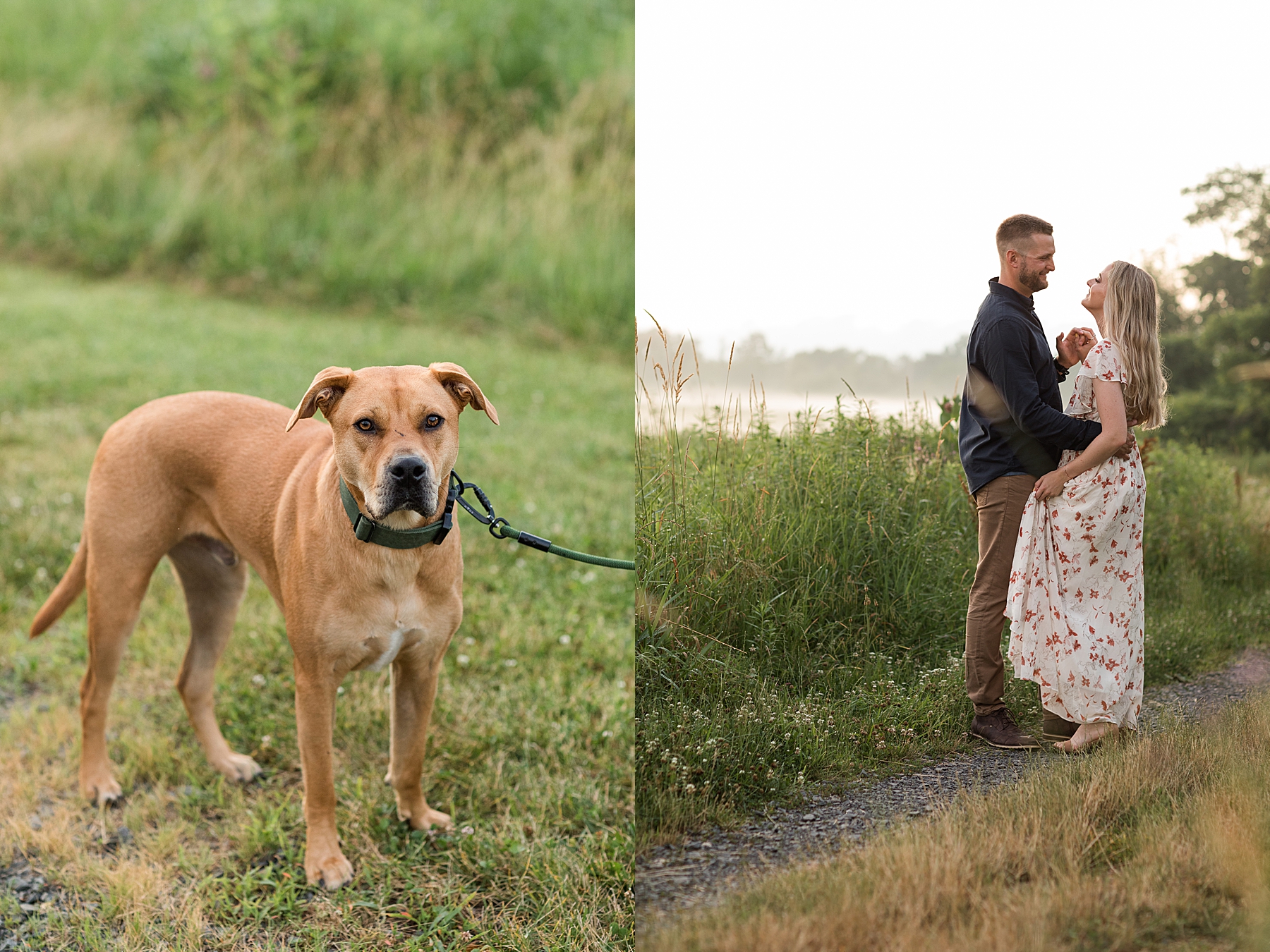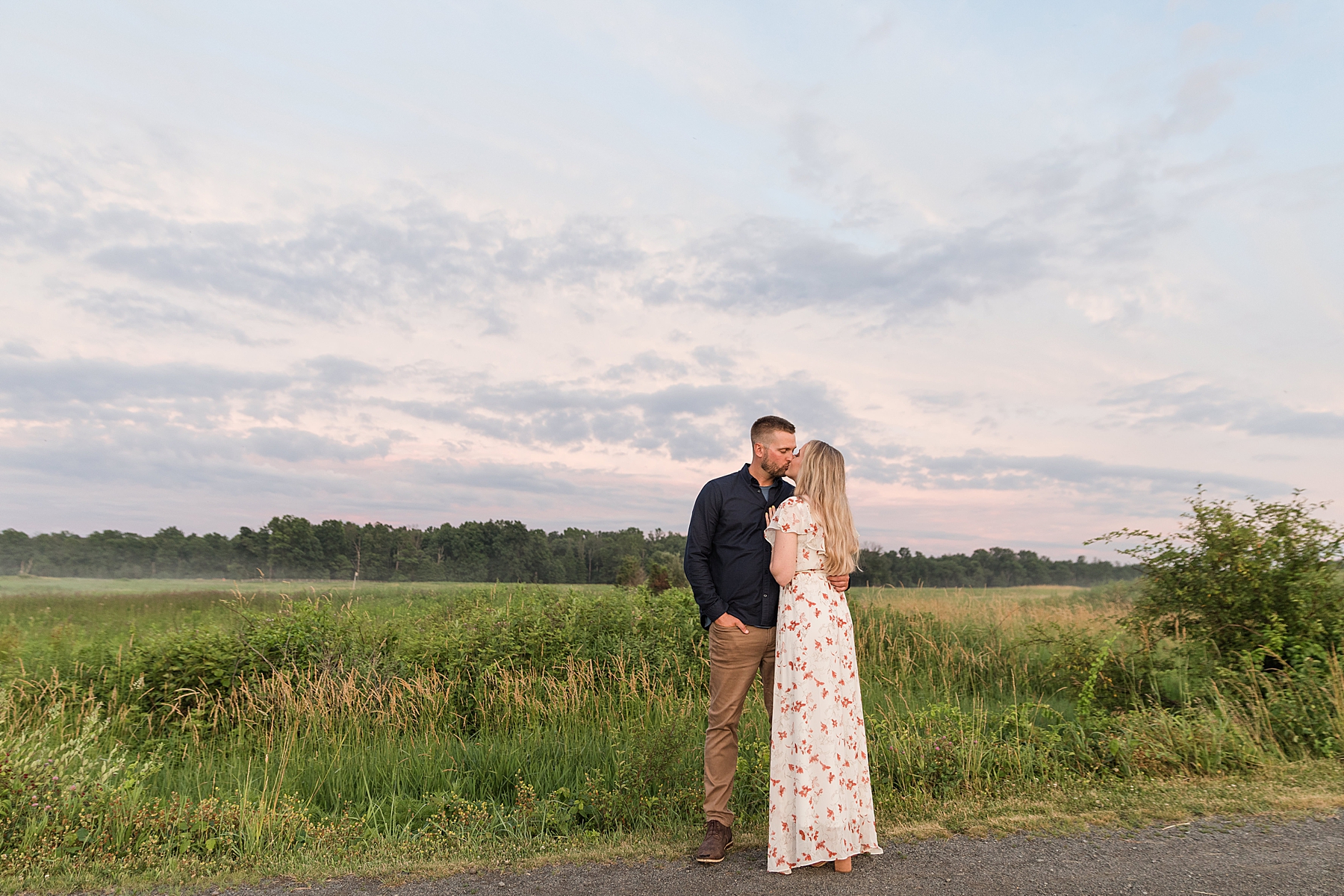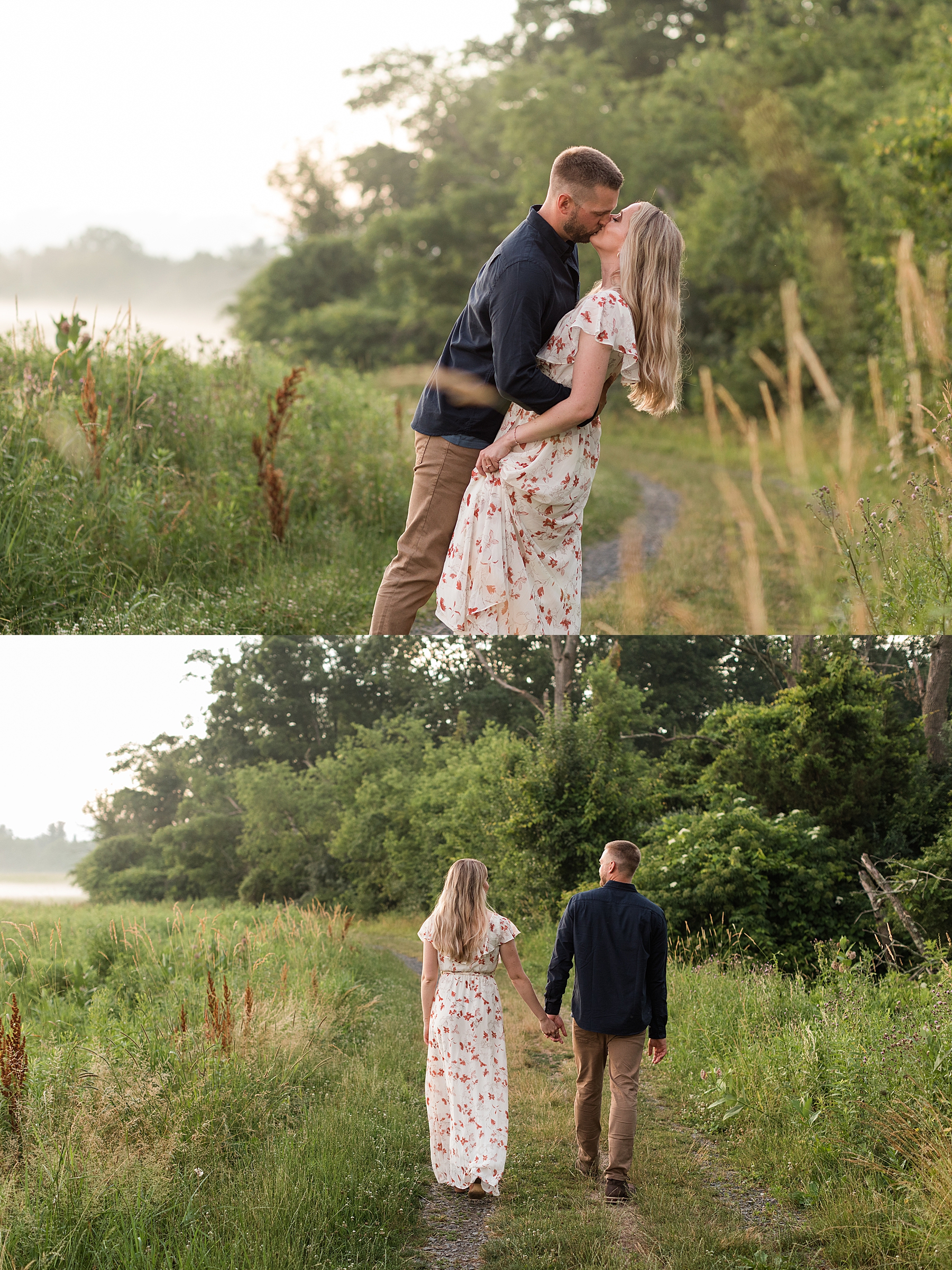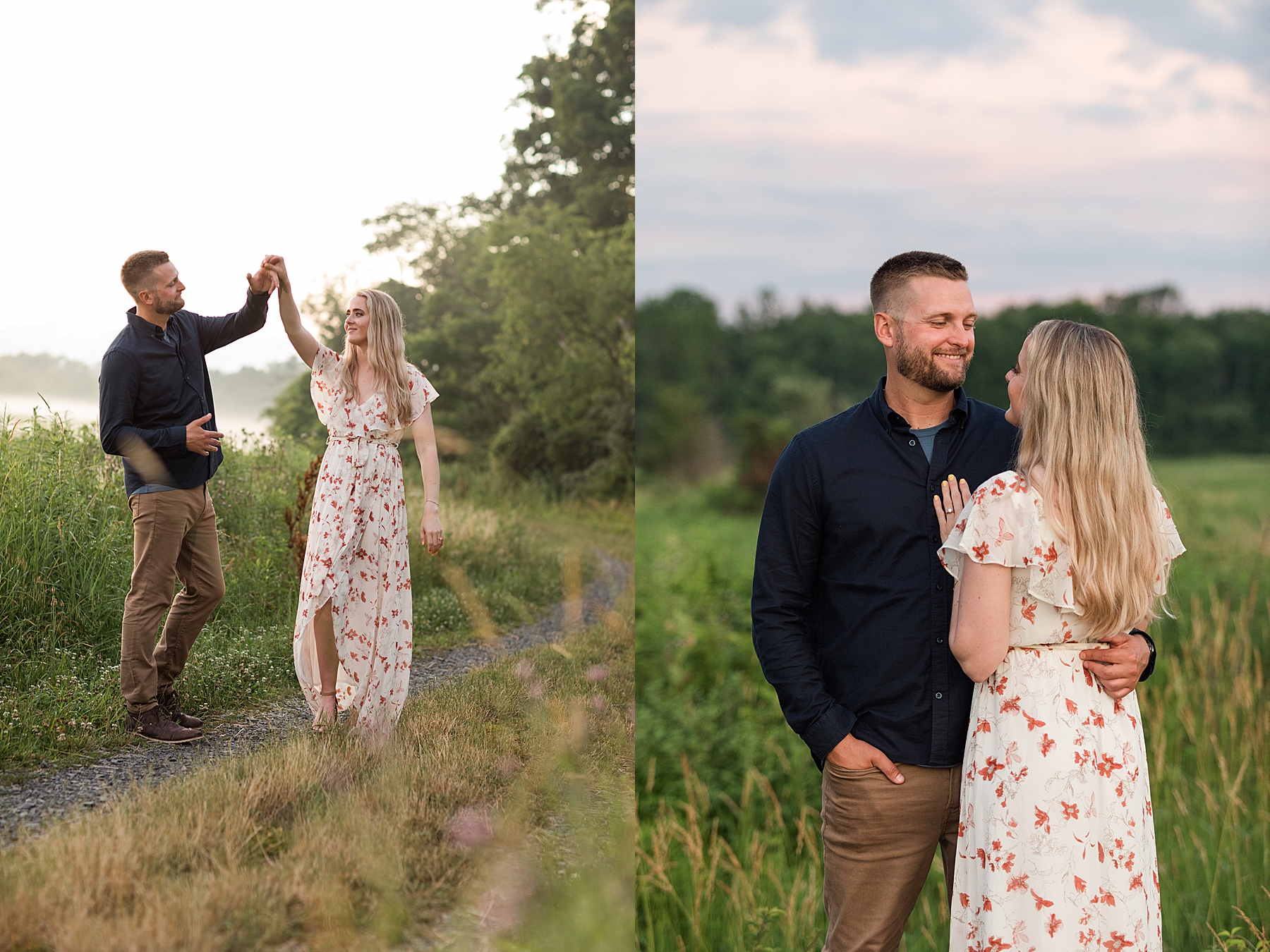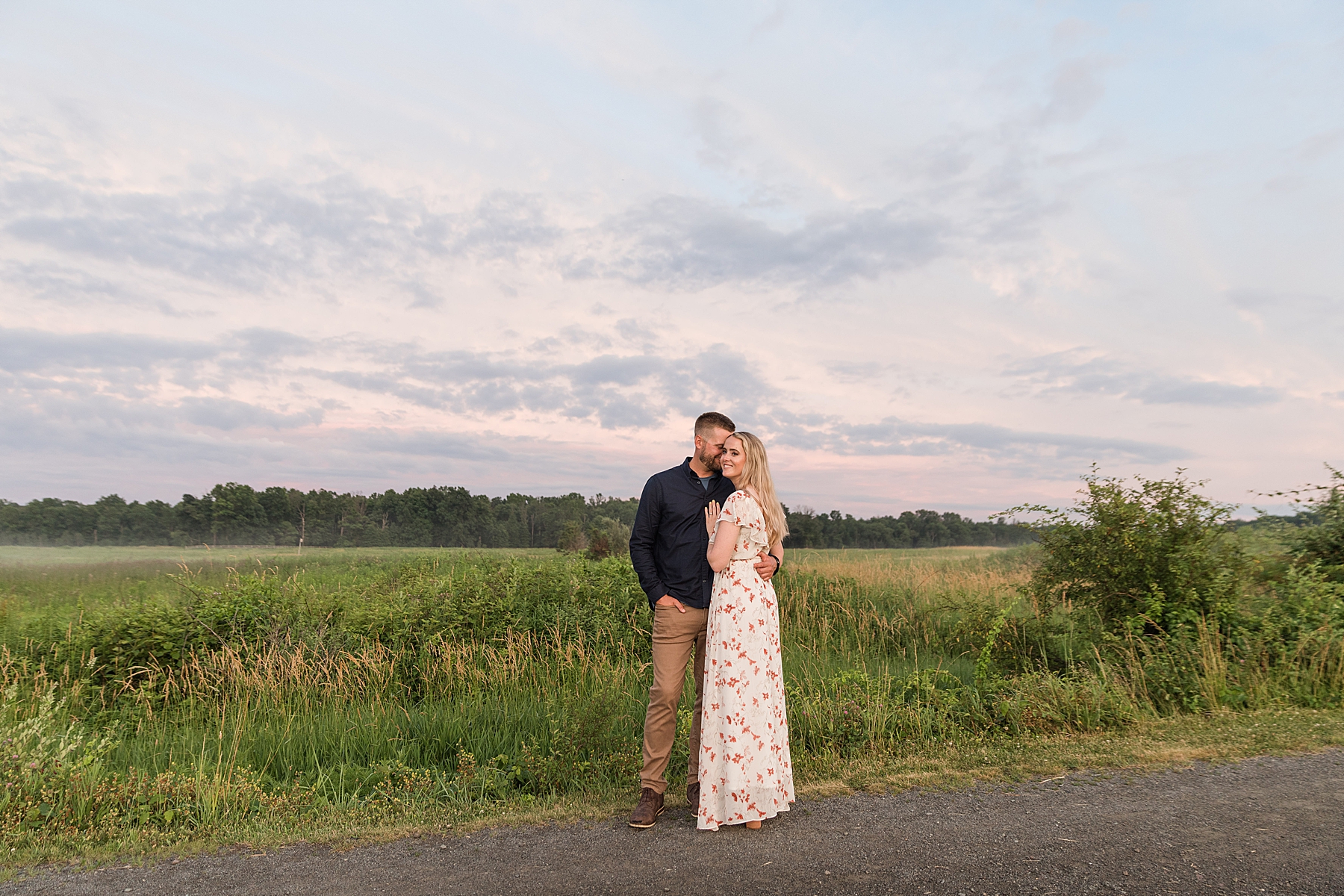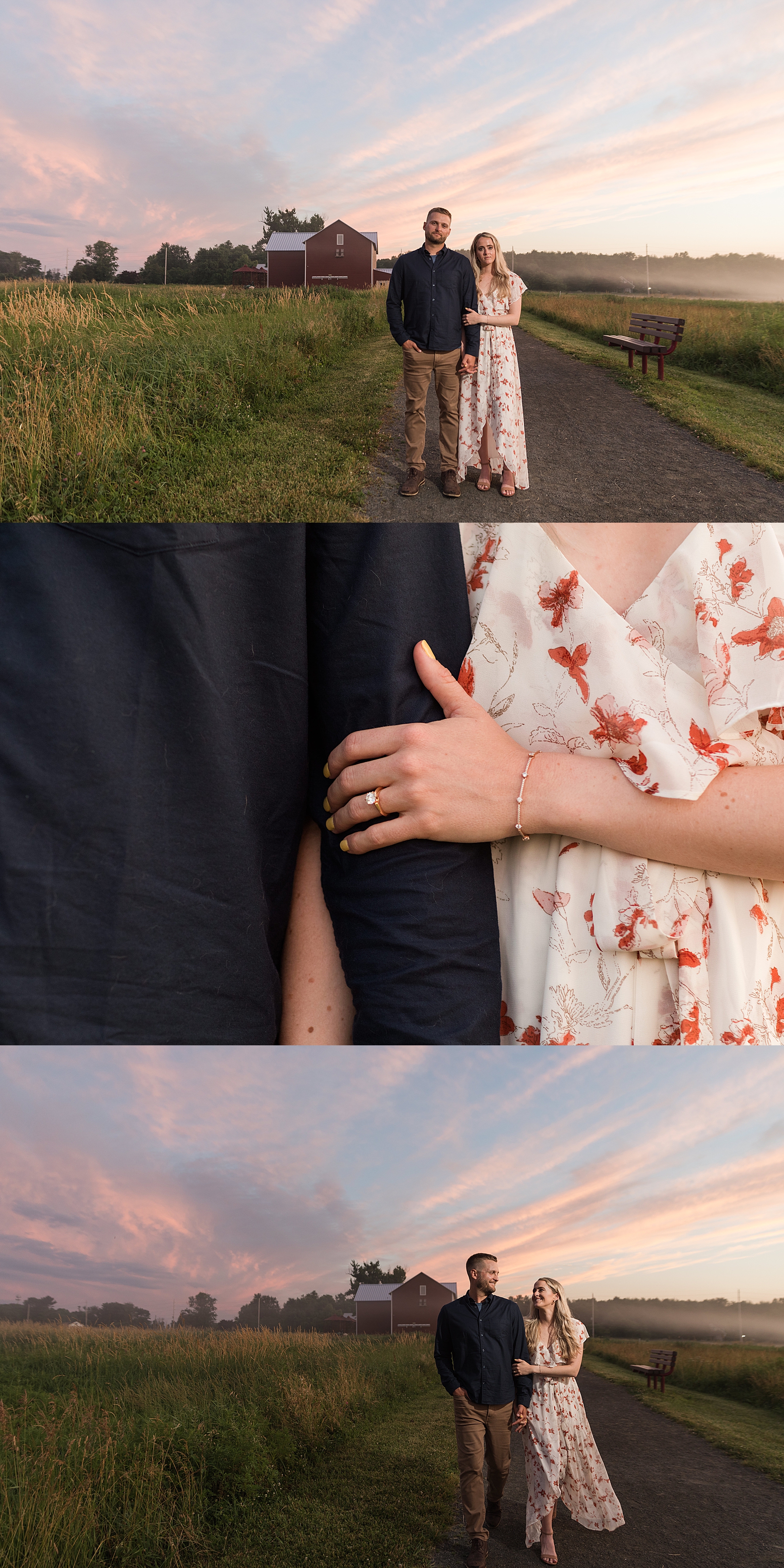 What are the two of you most excited about for your wedding day?
"Chris is excited to see me in my dress, walking down the aisle for the first time! We both can't wait to get down on the dance floor." 
Congratulations, Jamie and Chris! Thank you for choosing Limelight Entertainment to capture your 
engagement photography
in Colonial Park.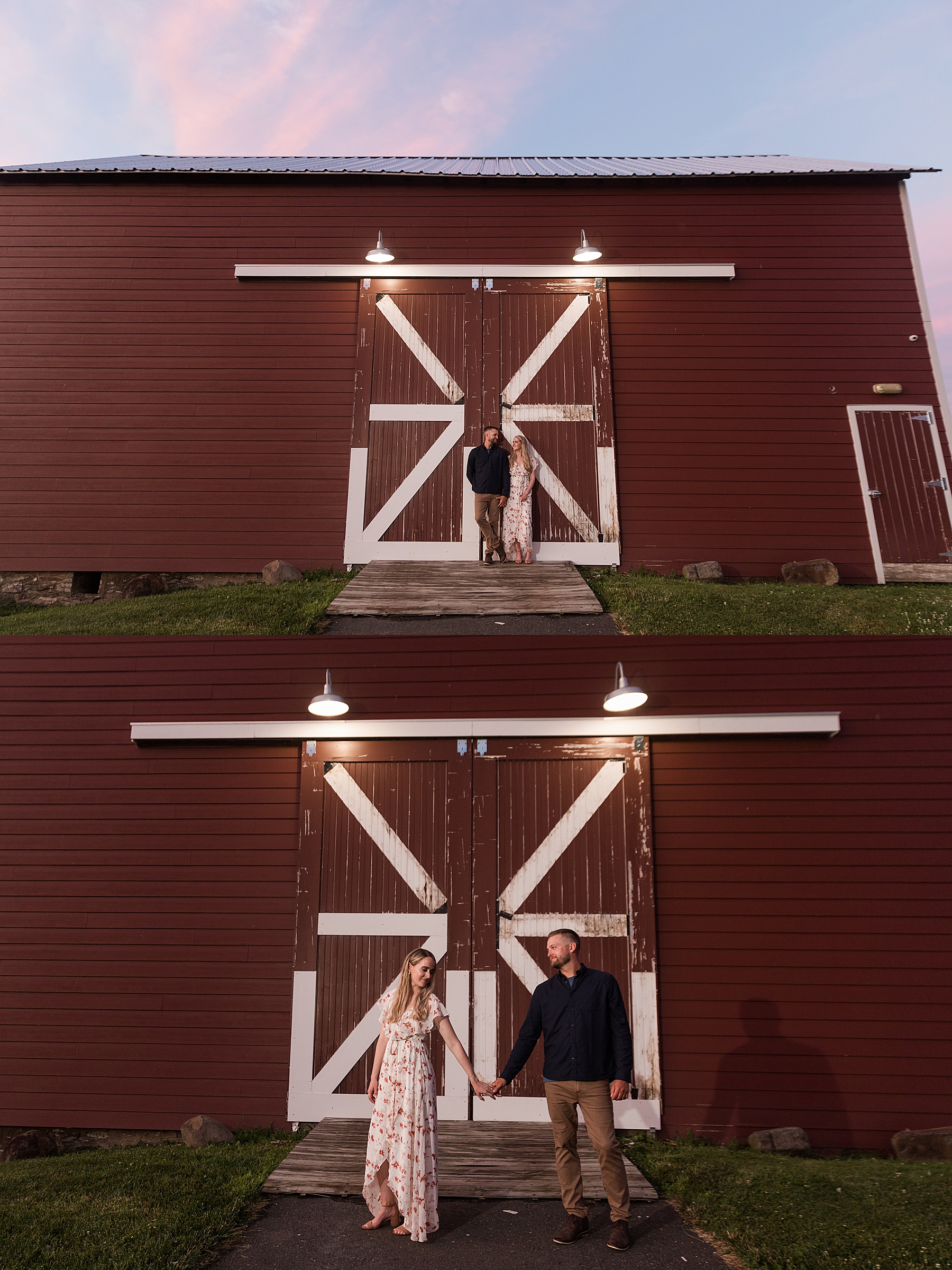 We're looking forward to your wedding day and celebrating you at Updike Farmstead in Princeton.