Tips and Tricks for Beach Photography Sessions
Who doesn't love a good beach session!? The incredibly colorful skies, the crashing waves, the sandy toes… BUT, let's talk about what we really should be talking about: wind, sand, and water. You definitely need to plan ahead when it comes to a beach photo session and consider all of the elements when choosing your outfit, your hair style and so much more.
Think about what you are going to wear: a flowy dress, jeans, dress pants, etc. the option are endless. It's almost always windy on the beach, so consider the weather when choosing your outfits. A flowy dress looks great as it blows in the wind. Dresses are fun, easy to play with, and can make for some epic portraits. Patterns, layers, and flowy material are great for creating texture and movement in your photographs. As a reminder, you will definitely get sandy and potentially wet so you want to pick an outfit you are ok doing this in.
Remember: dress comfortable. If you choose to wear dressy shoes or heels, think about bringing an extra pair of flip flops or flats to walk on the sand in.
Keep in mind colors, textures, or patterns you are planning on wearing. The beach is light in color and texture. Consider playing with contrasting colors or patterns when picking out your outfits. You want to complement the beachy tones.
Helpful Items to Bring:
hairbrush

hair spray

bug spray

change of clothes

baby powder (helps with the sand!)
Considering you spent a lot of time perfecting your look, it's best to bring some extra supplies to keep you looking exactly how you envisioned for the session. Bringing a hairbrush and hair spray is an excellent idea for windier beach days. You may want to consider doing your own hair for the session as well. Many of our brides get their hair done for the engagement session (which we love!) however, at the beach the wind is more than likely going to blow your hairstyle right out. Simple, beach-y waves will be your best bet.
If you are planning on a nice evening dinner/outing after your session, or if you have a long drive home, consider packing an extra outfit or change of clothes. Think about your comfort level at the end of the photography session. You might get wet or a little too sandy for a drive home. It's better to be prepared for a nice car ride home.
Believe it or not, there are bugs on the beach!! Don't forget to pack or spray your legs and arms with bug spray. Trust us, you will thank us later!
Engagement photography at the beach can be romantic and fun. However, if you're thinking of adding variety to your images, maybe choose a beach that can give you just that, VARIETY in your images. Choose a beach with greenery, rocks, flowers, murals, boardwalk, or other points of interest. If you want to add something unique to your session, bring a personal item or prop, heck bring your dog! (Don't forget someone to watch your little furbaby while photographing just the two of you!) Bring a cozy blanket to cuddle on, or even bring a bottle of champagne to pop!
Whatever your vision is, let us make it happen.
Location: Belmar Beach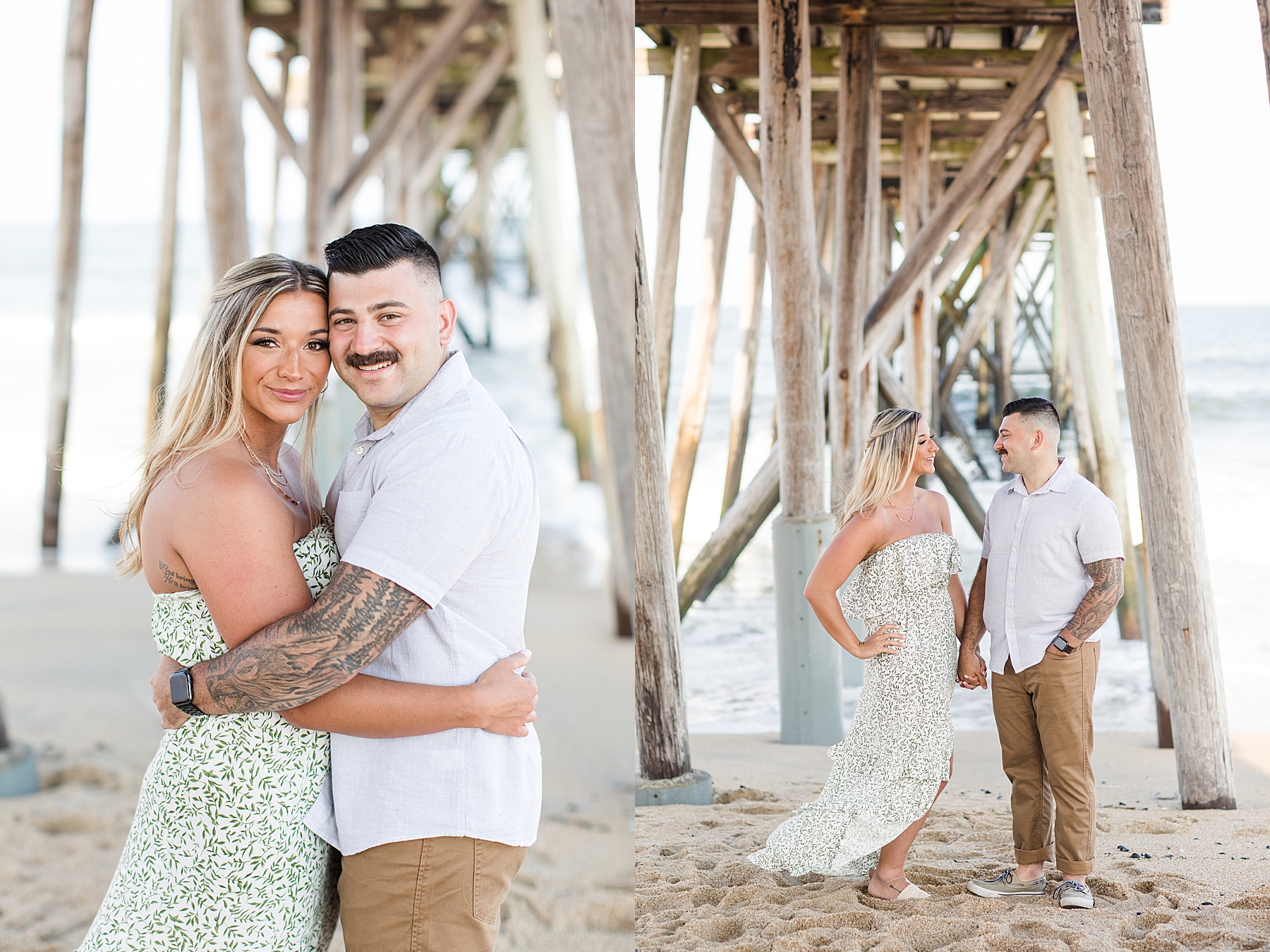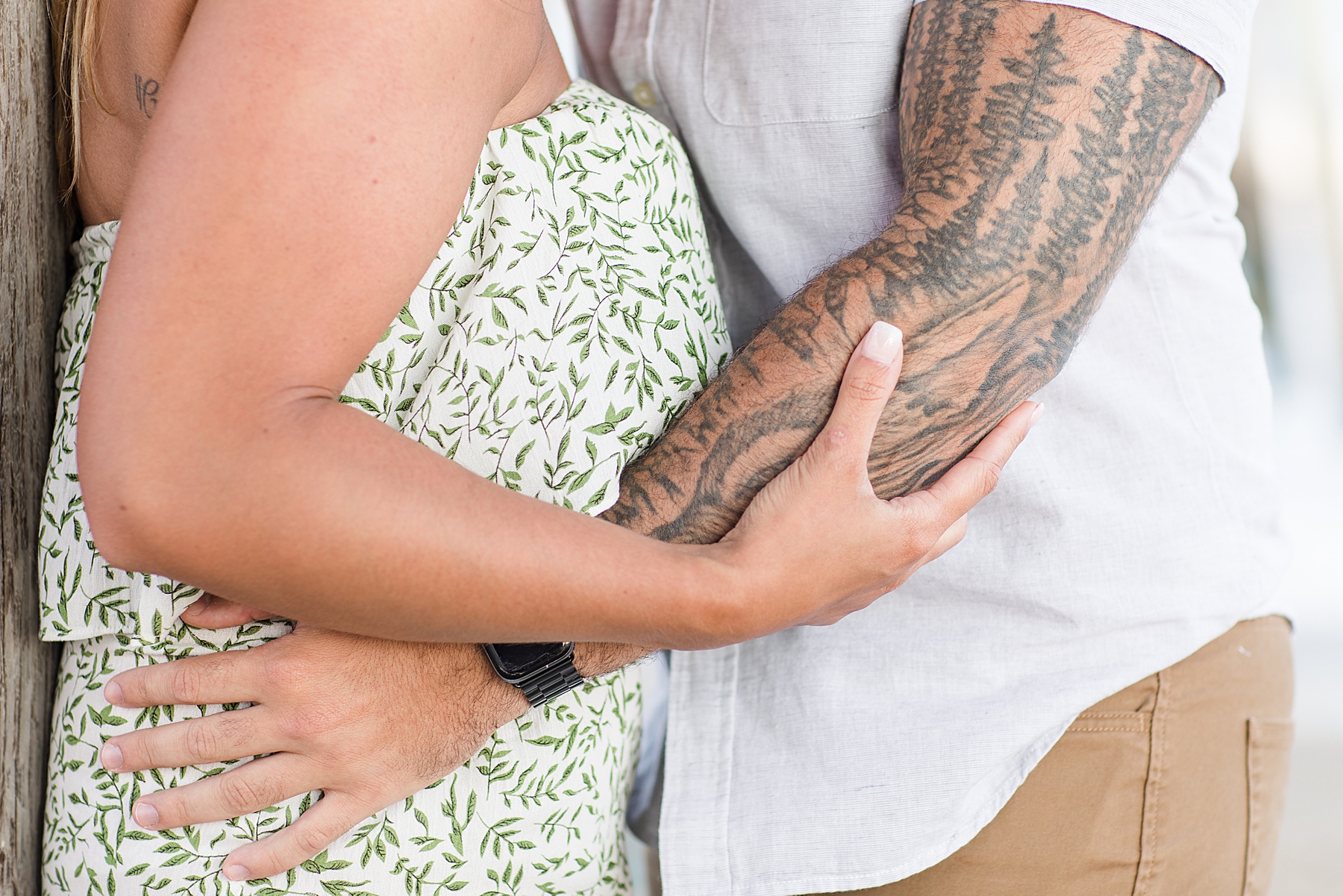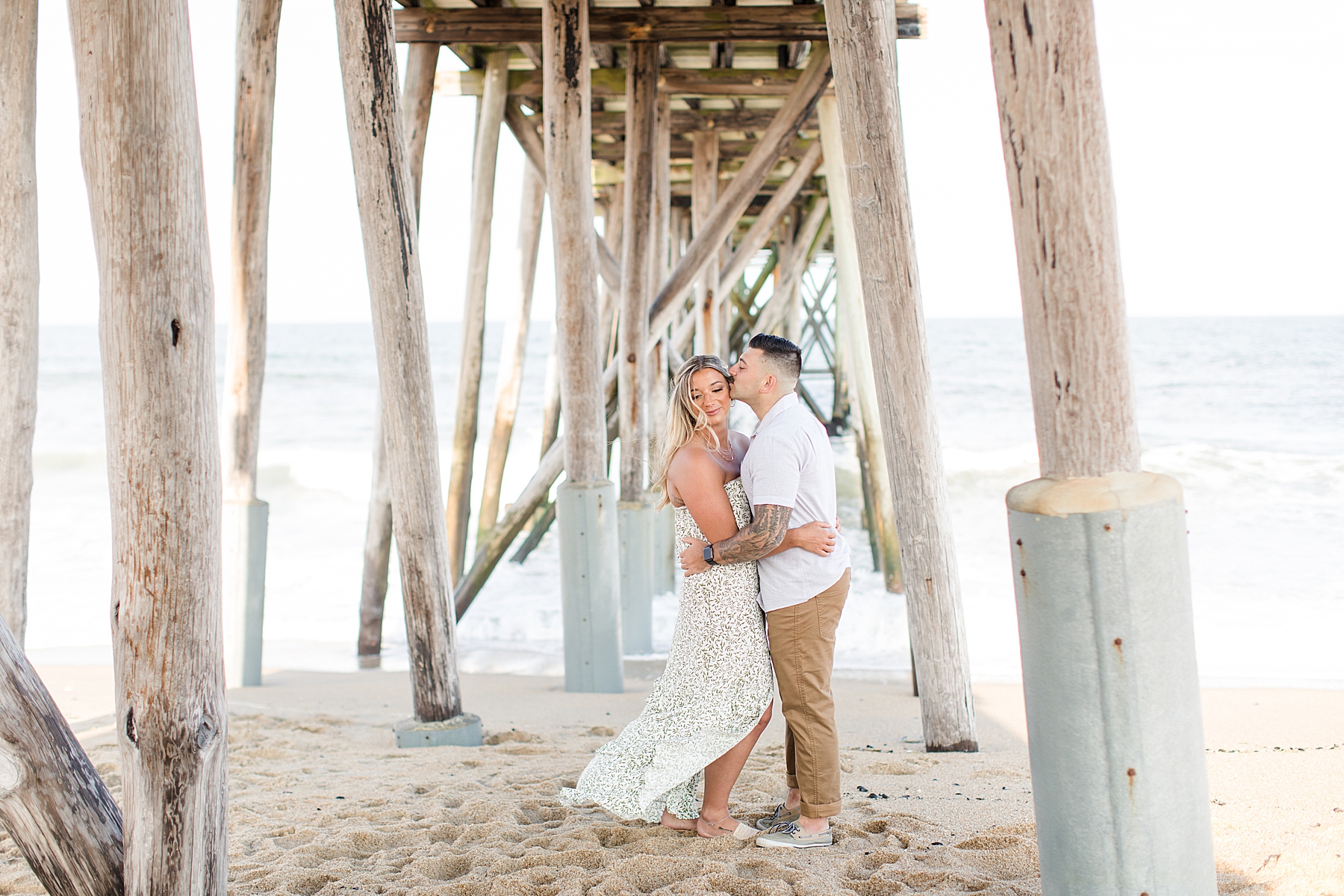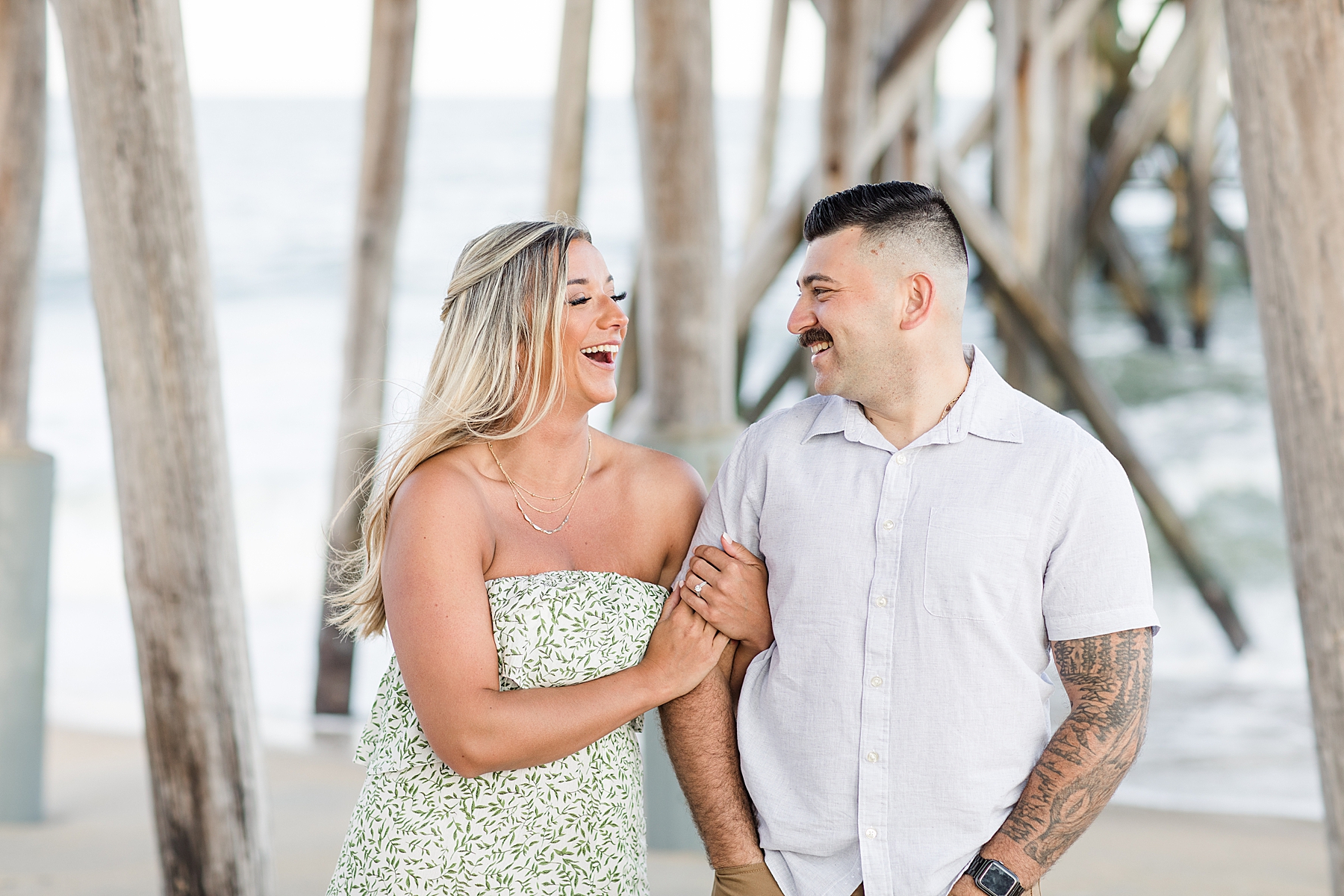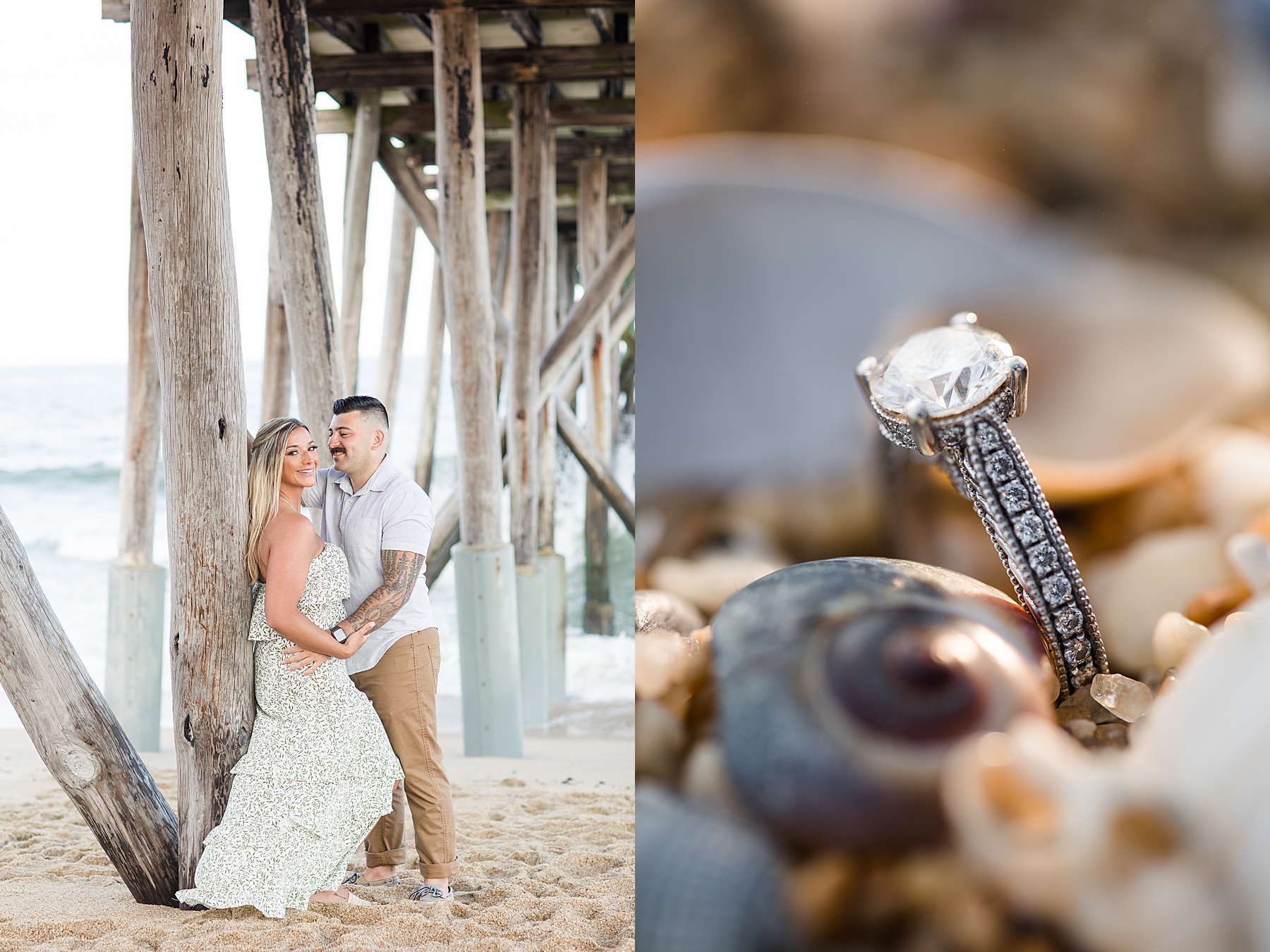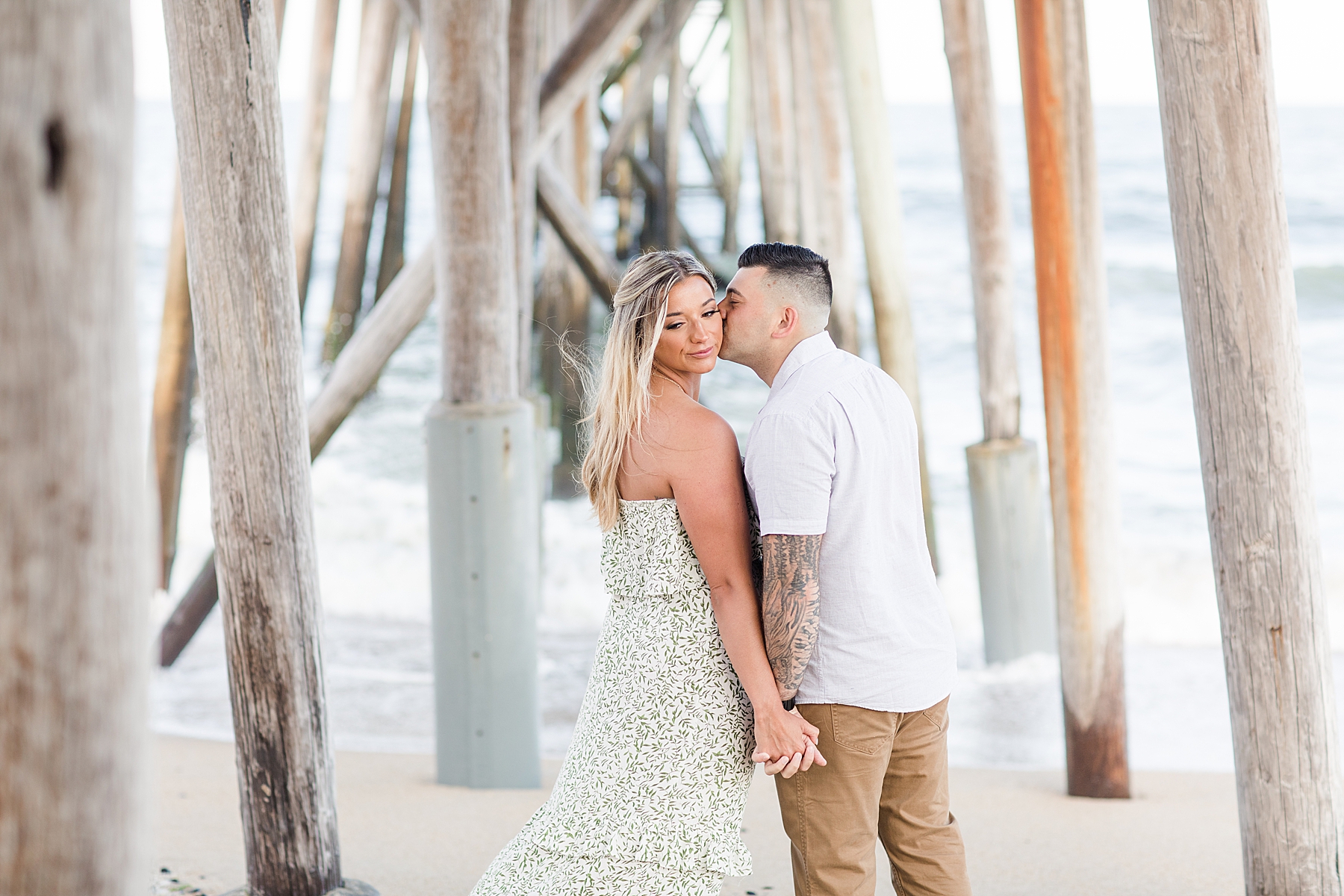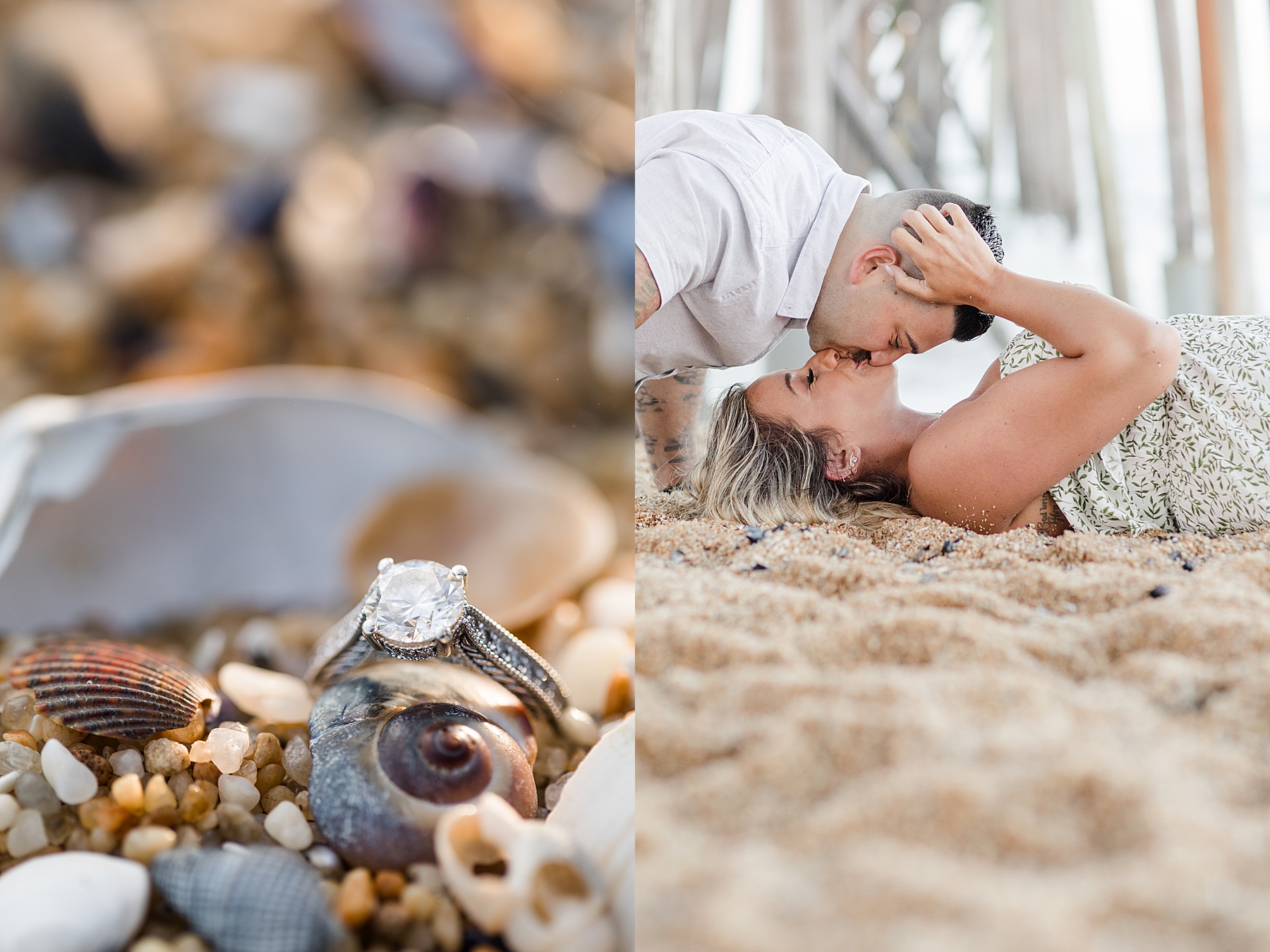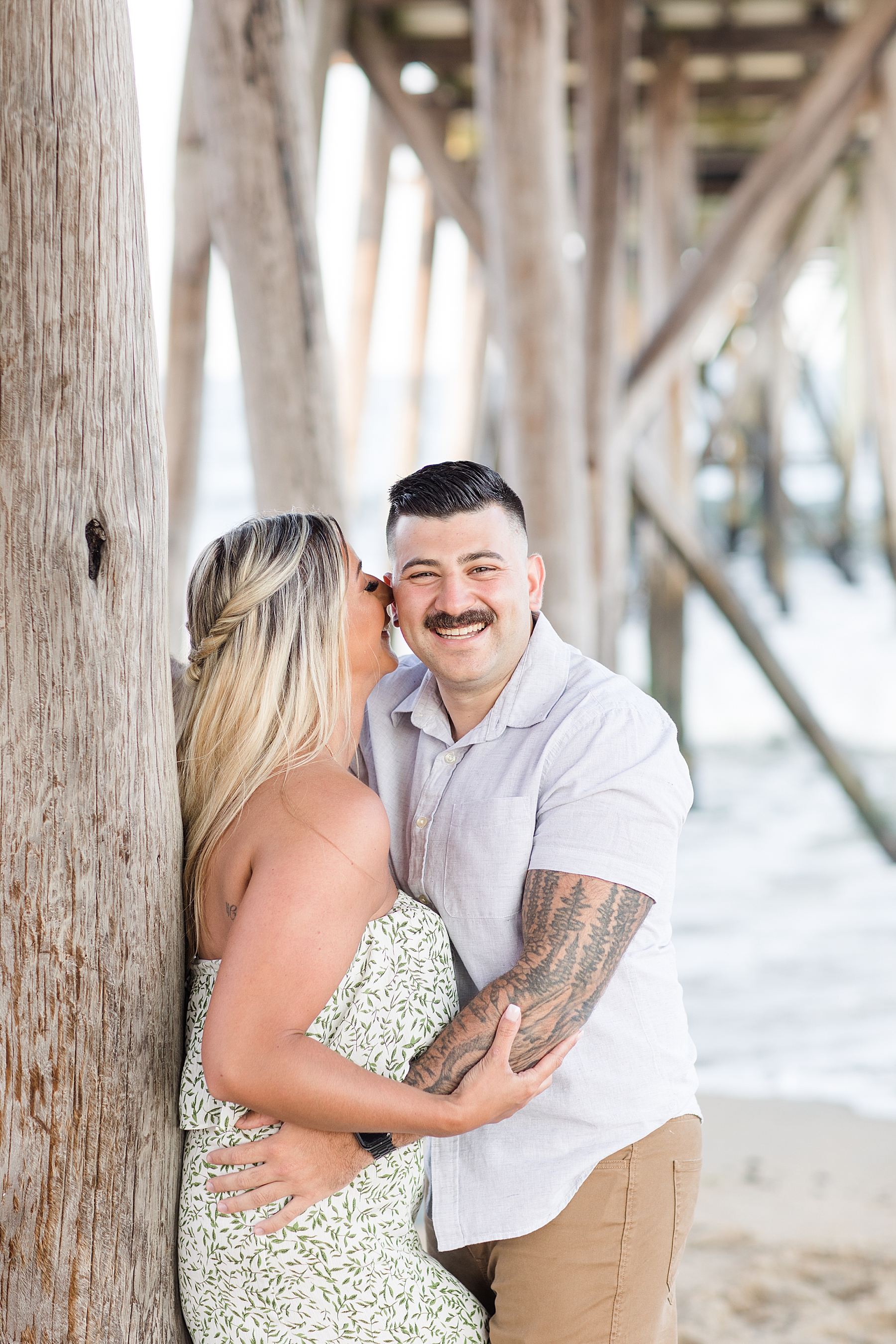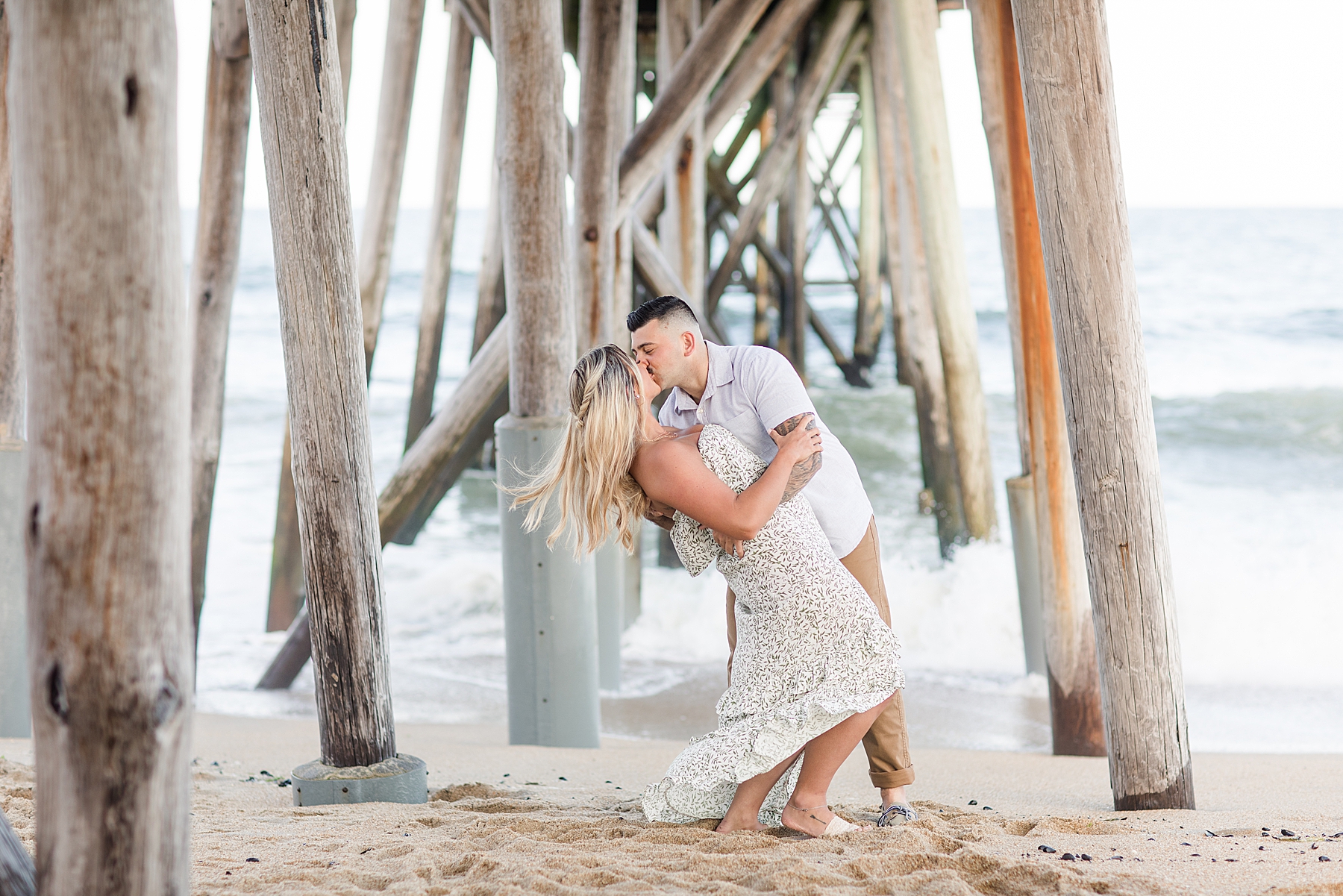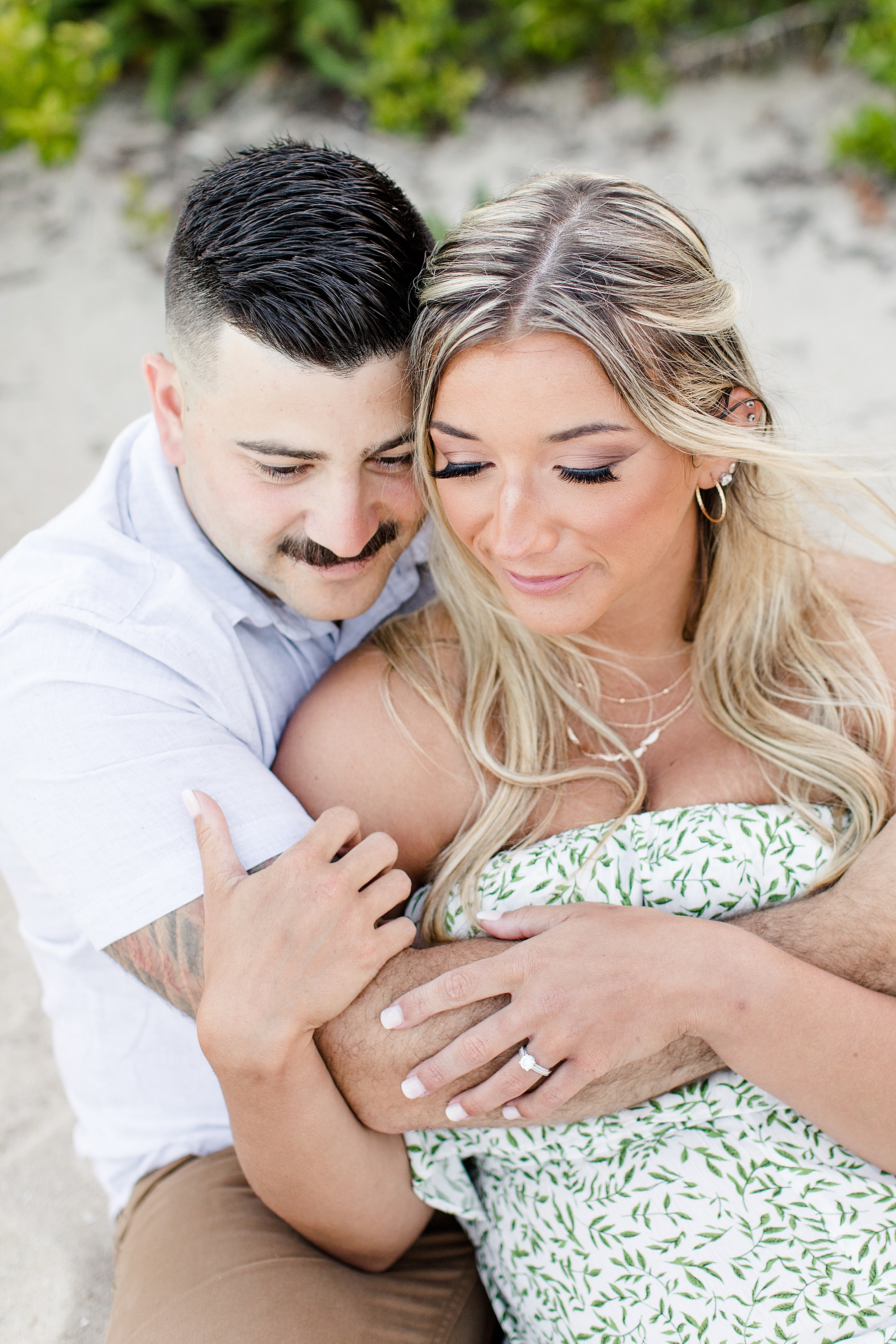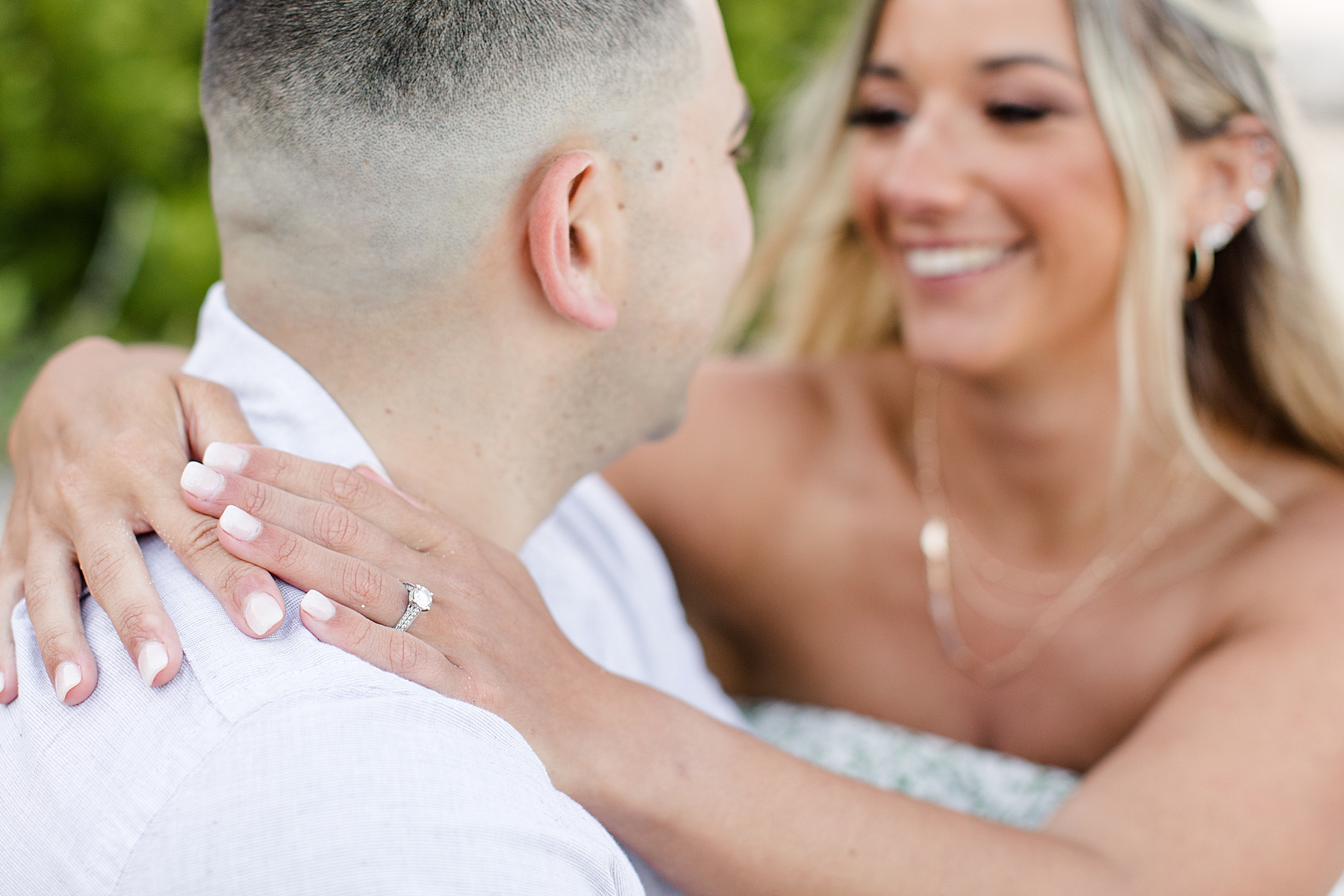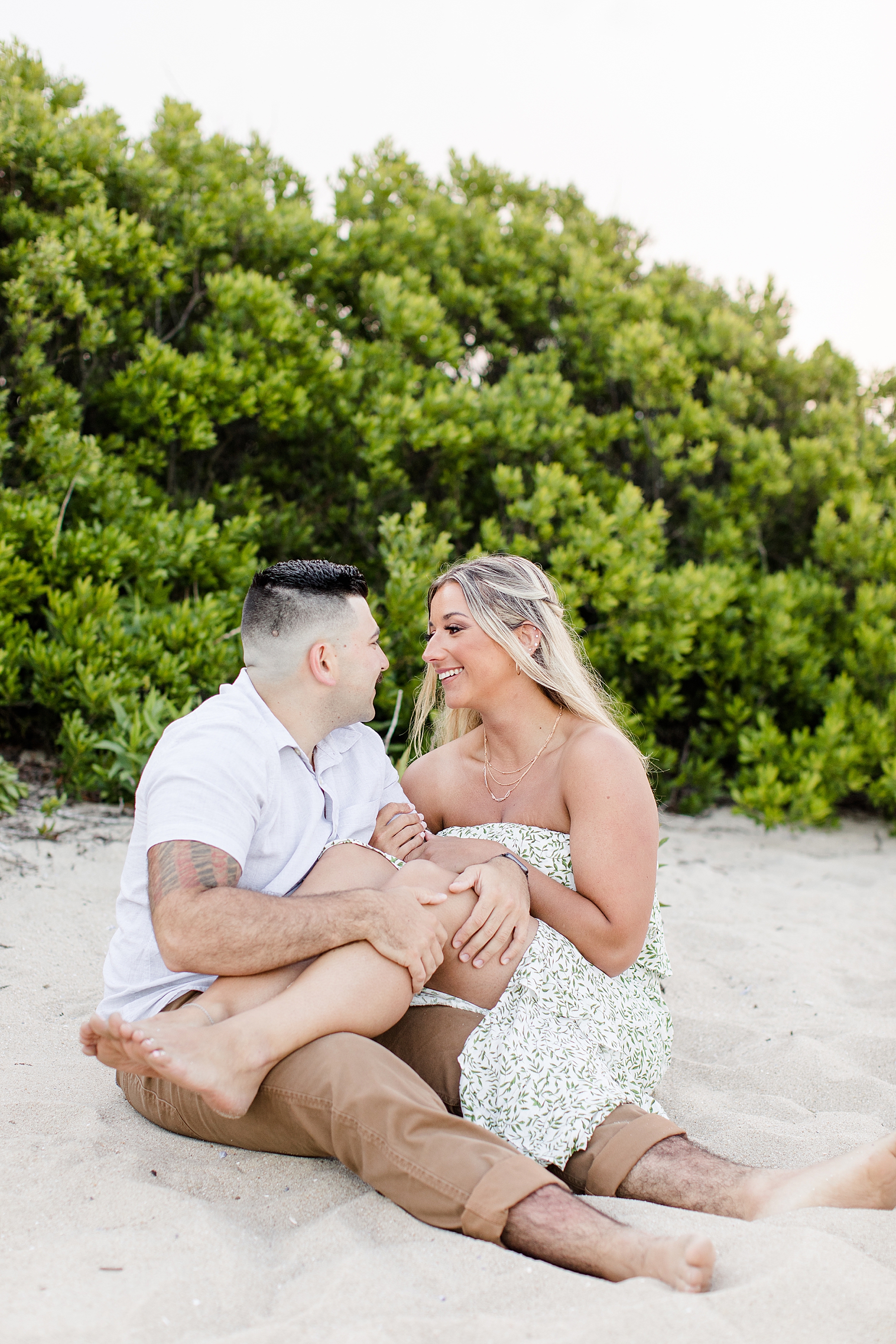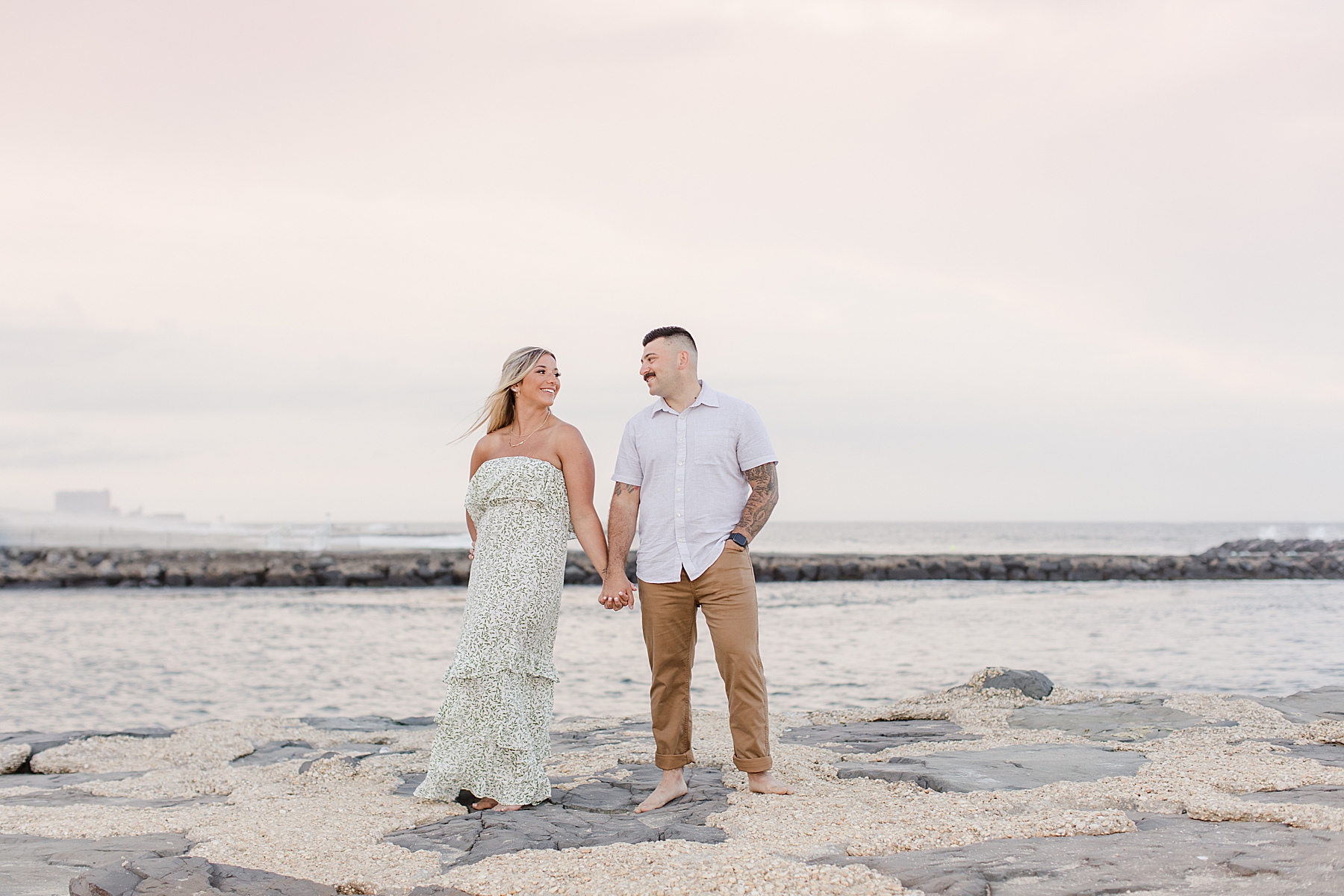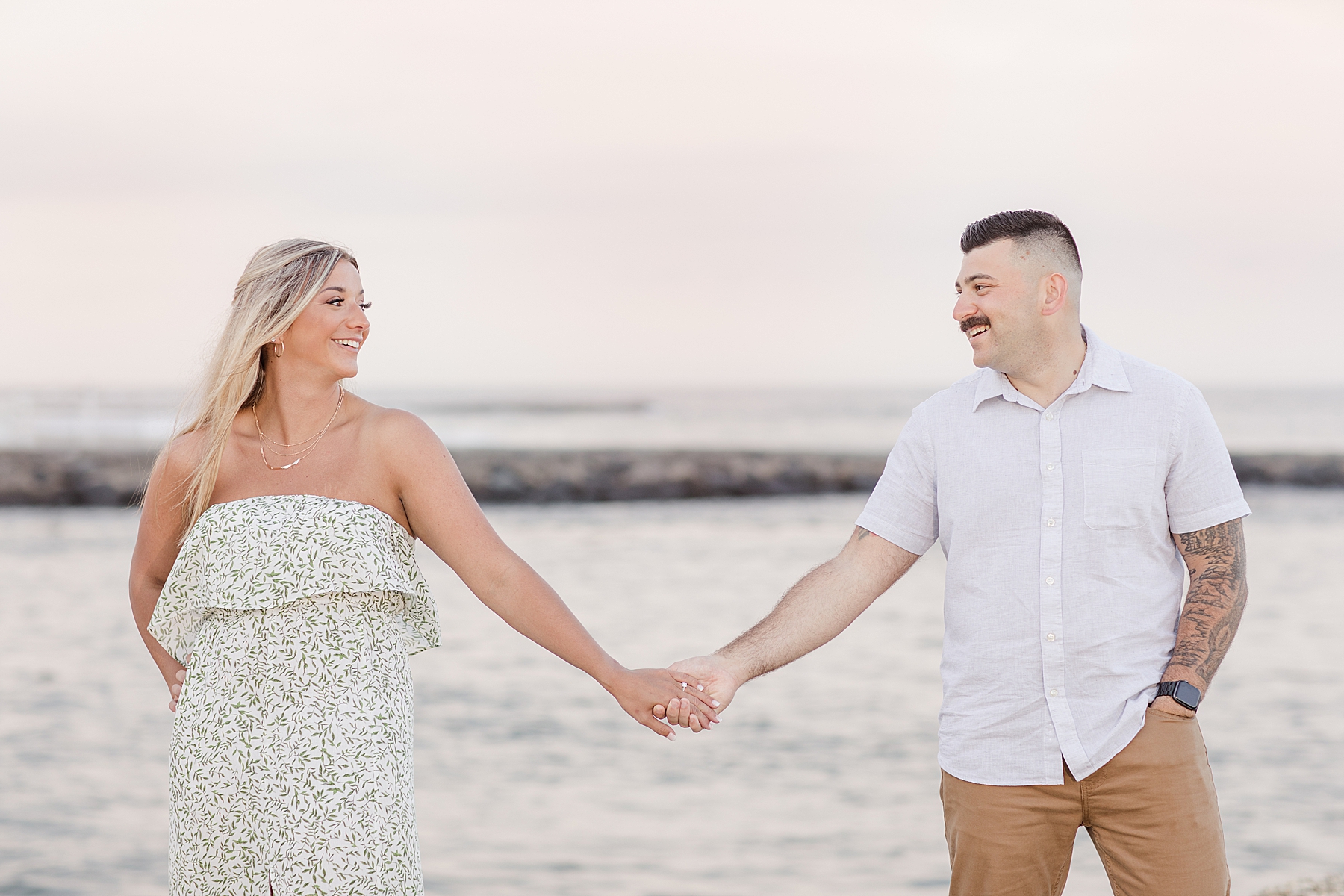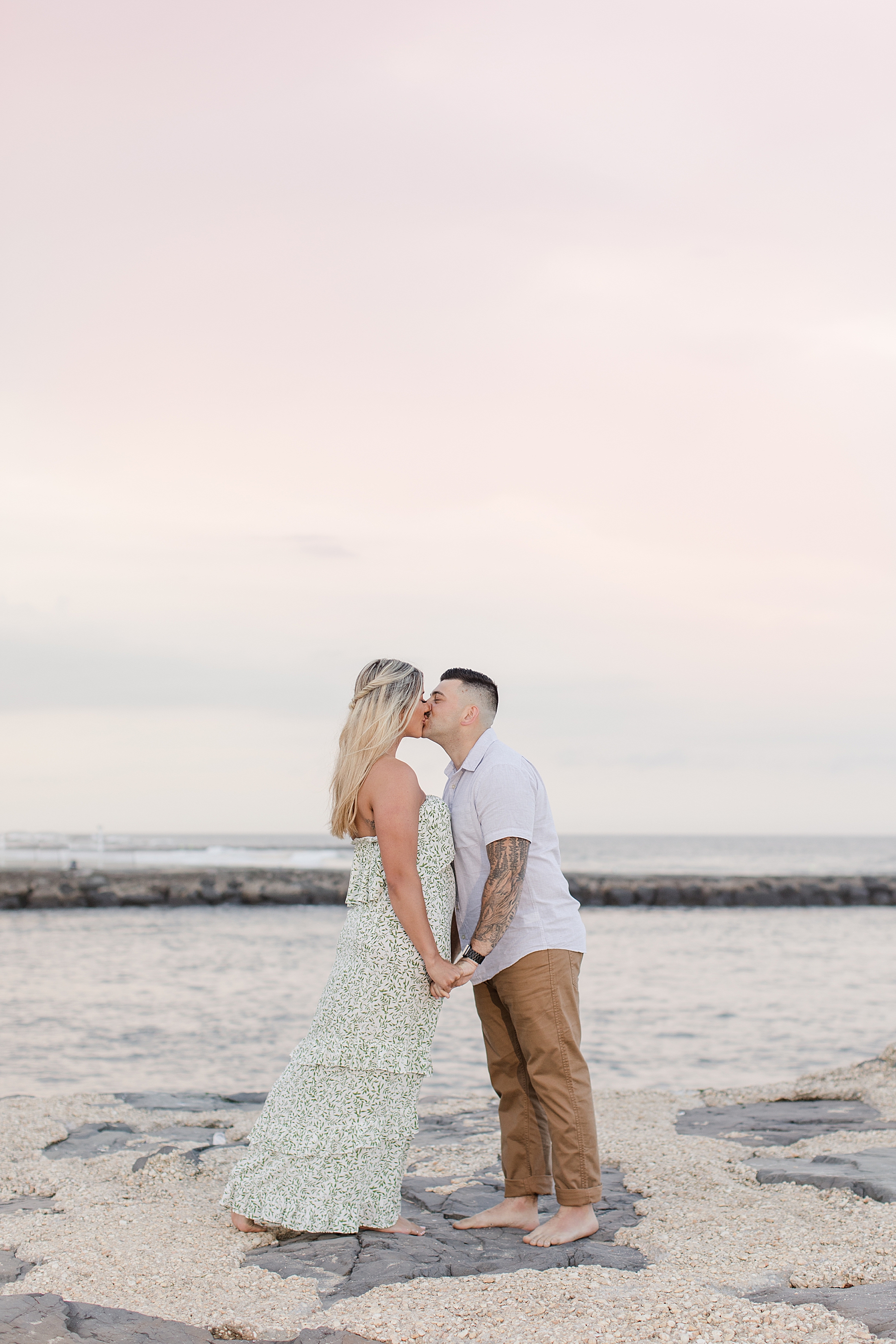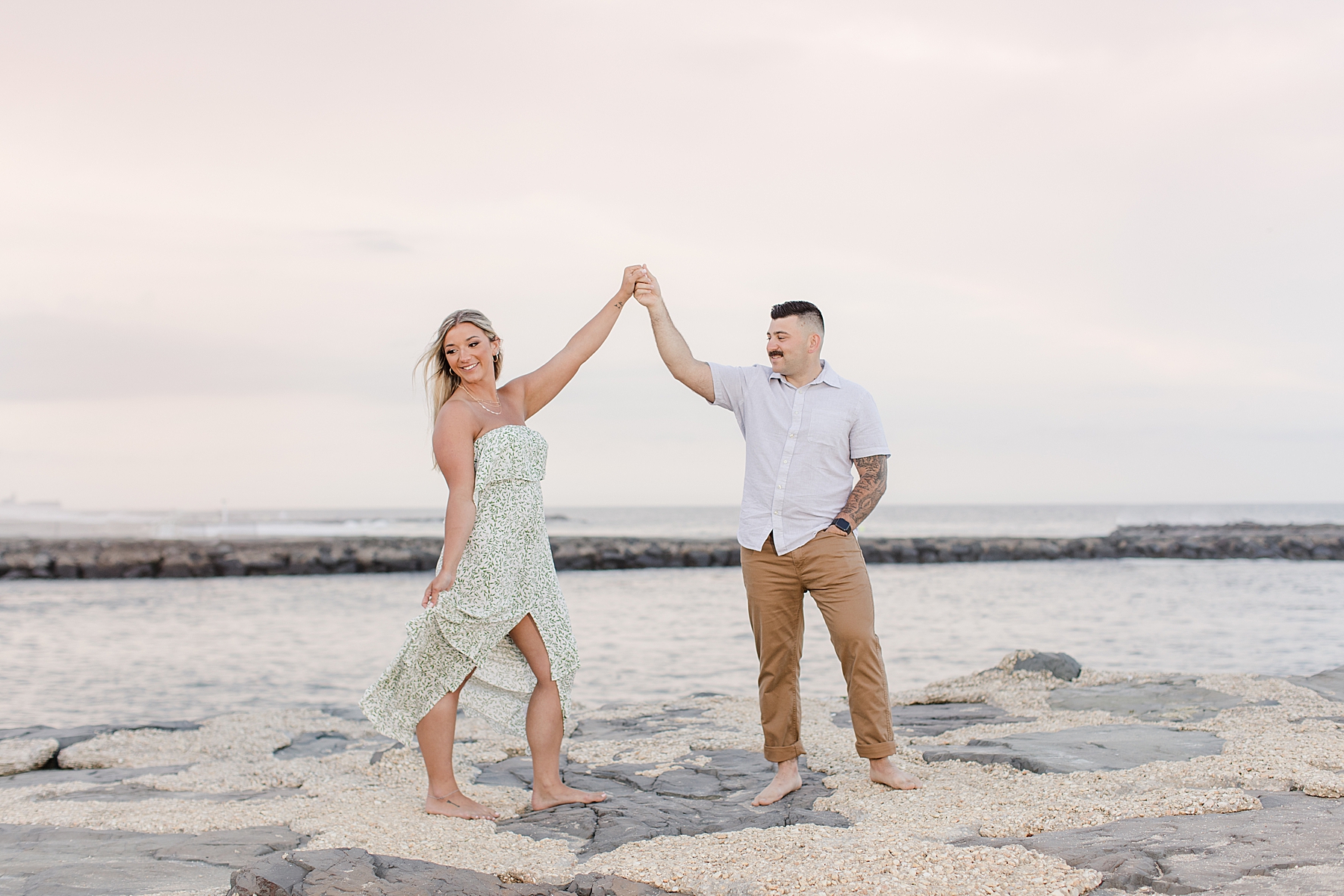 Location: Sea Girt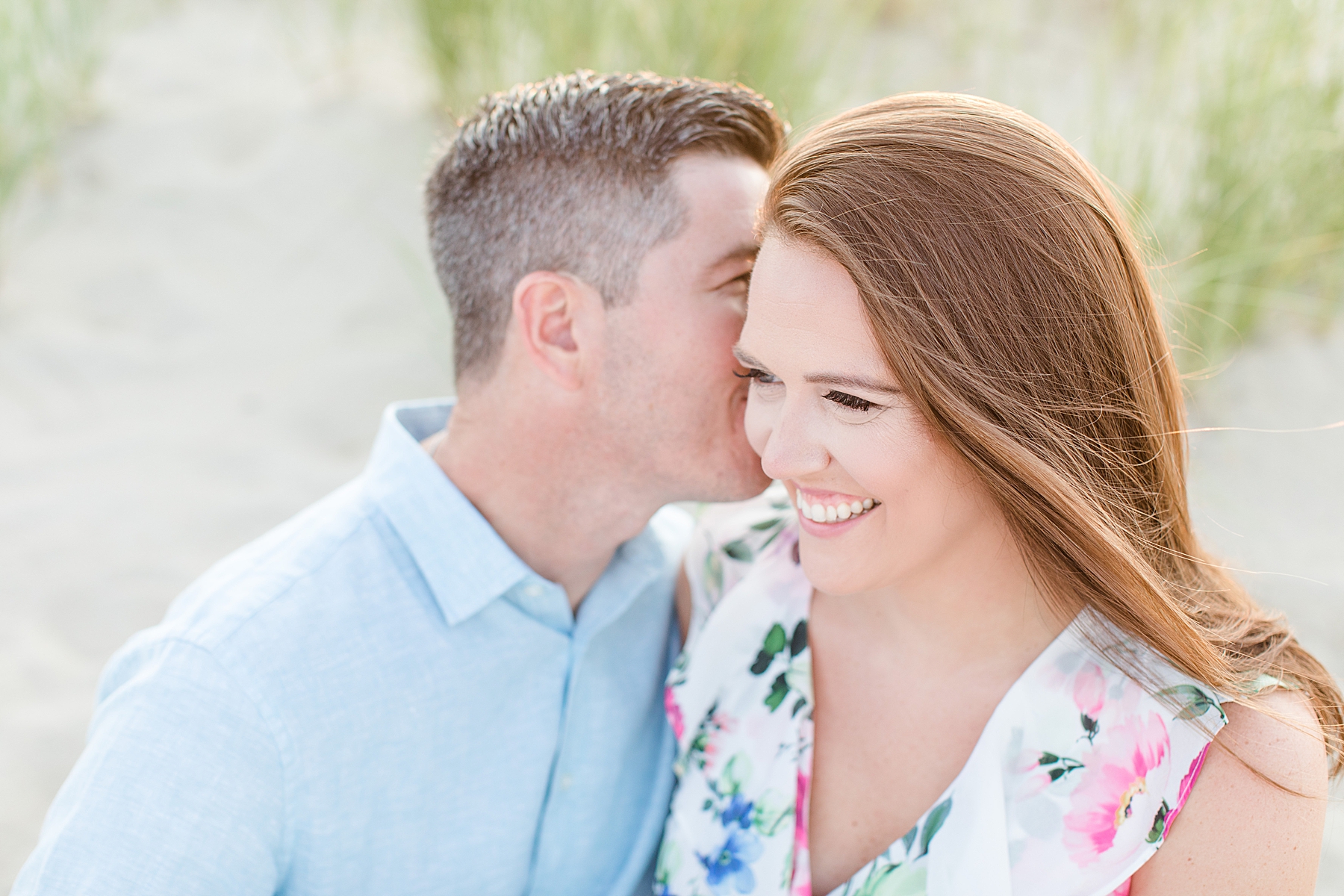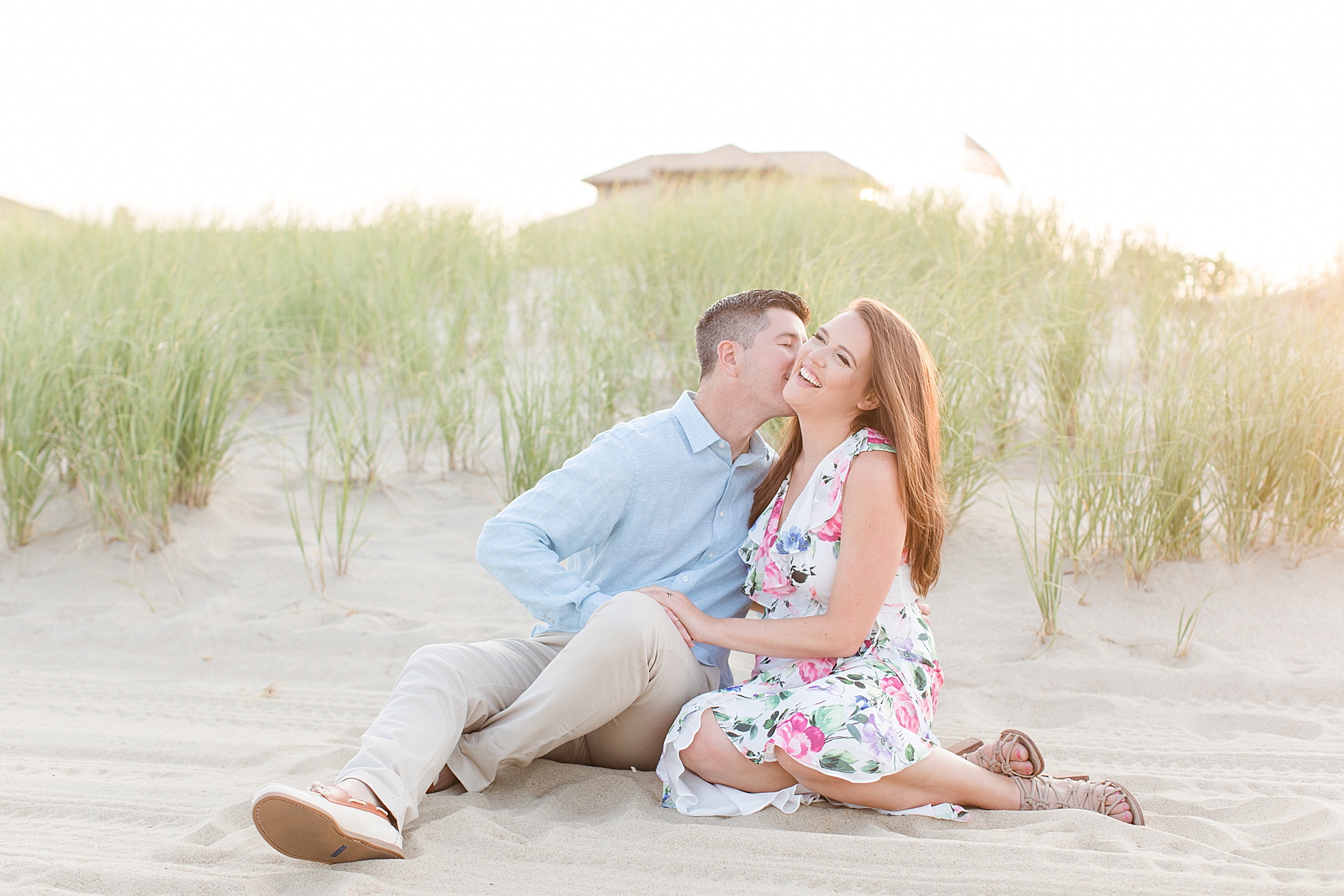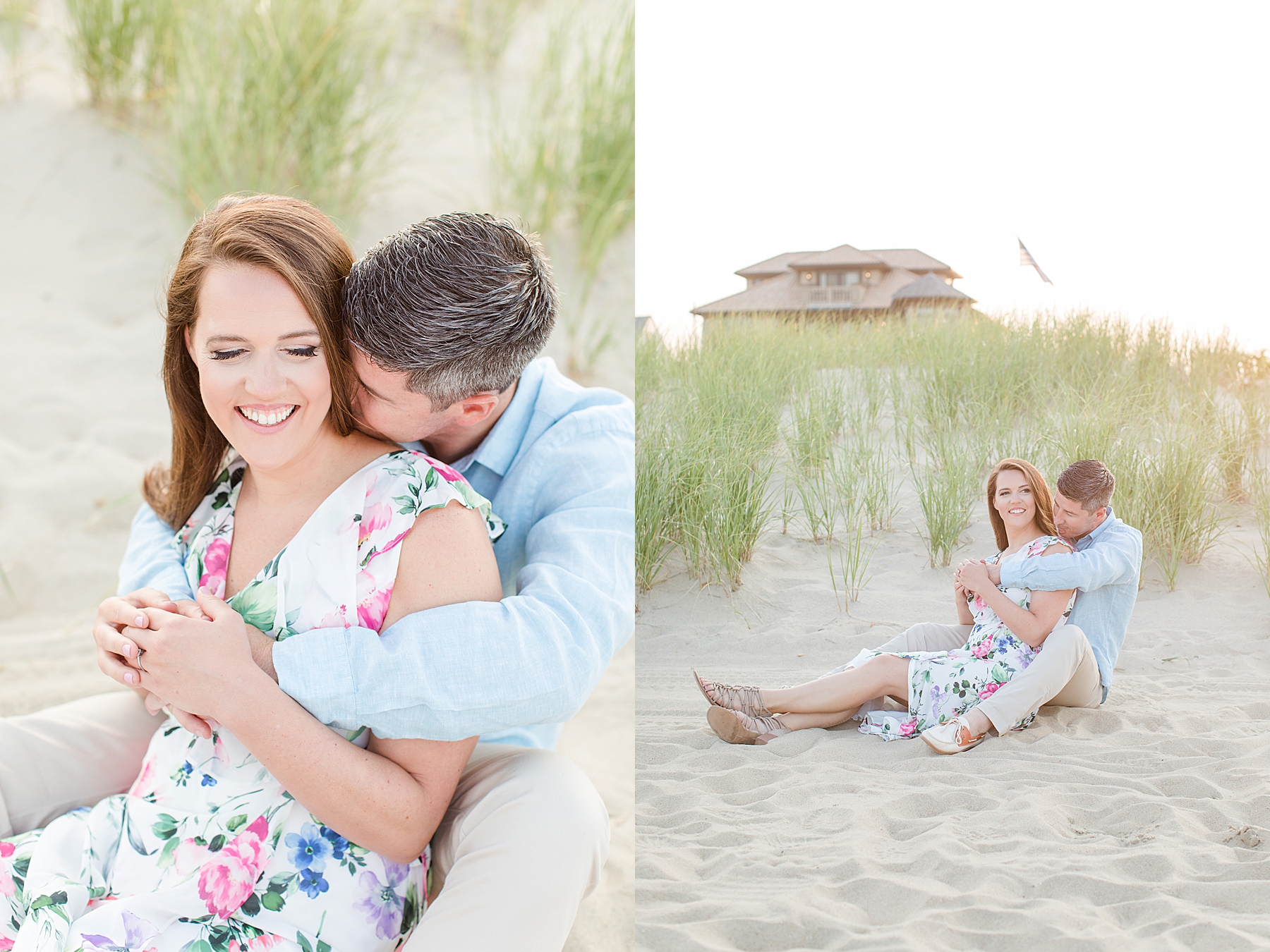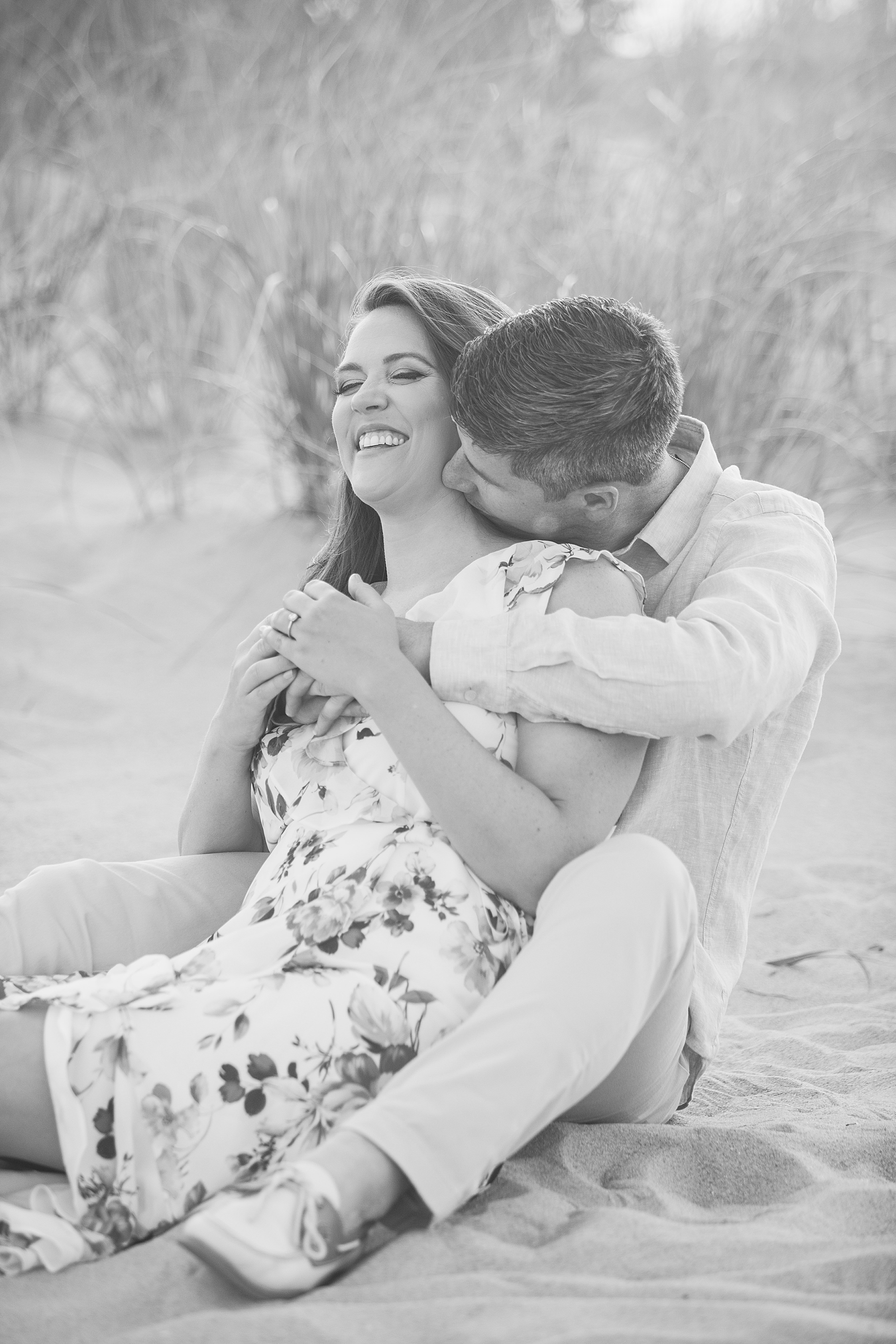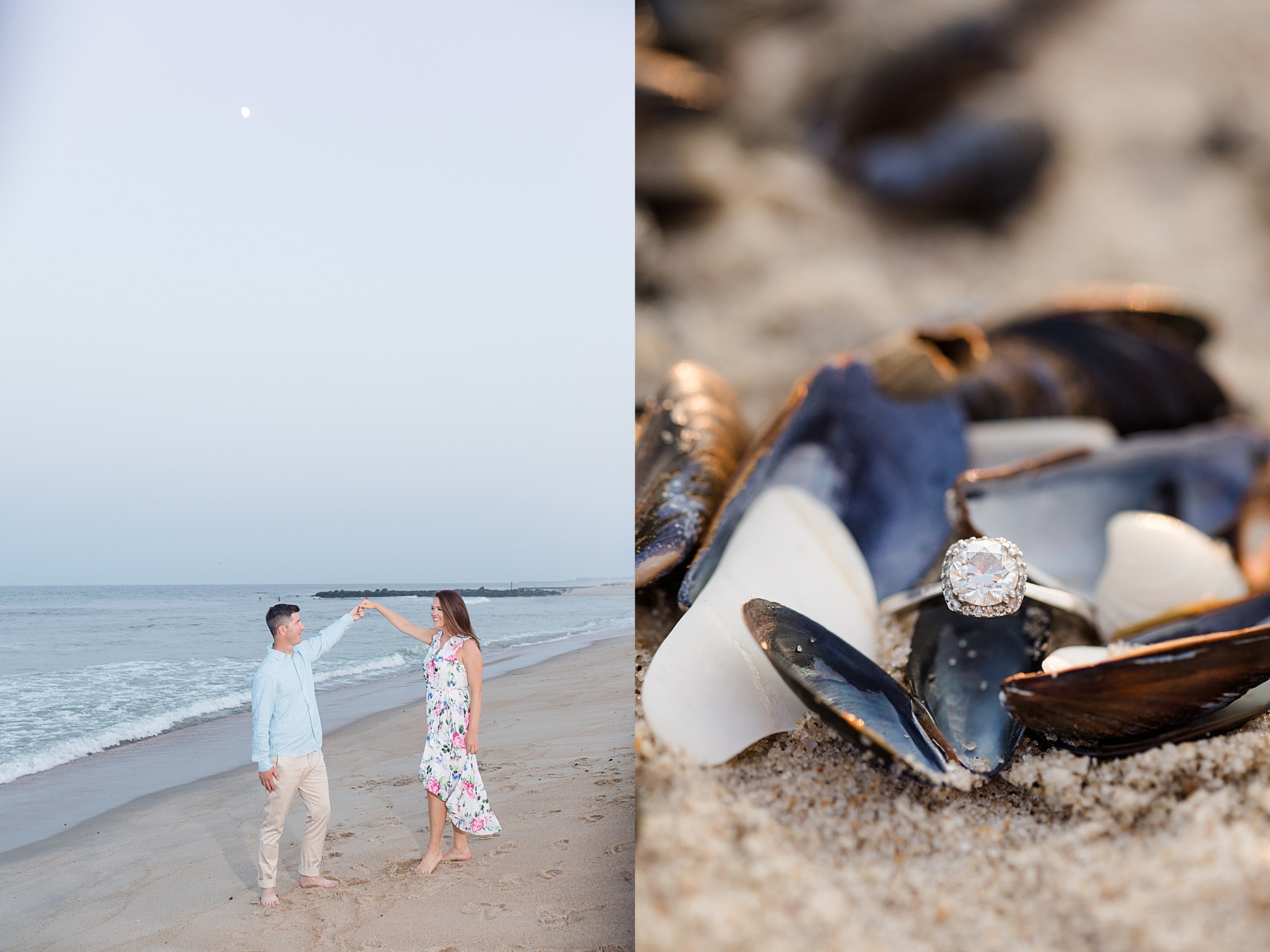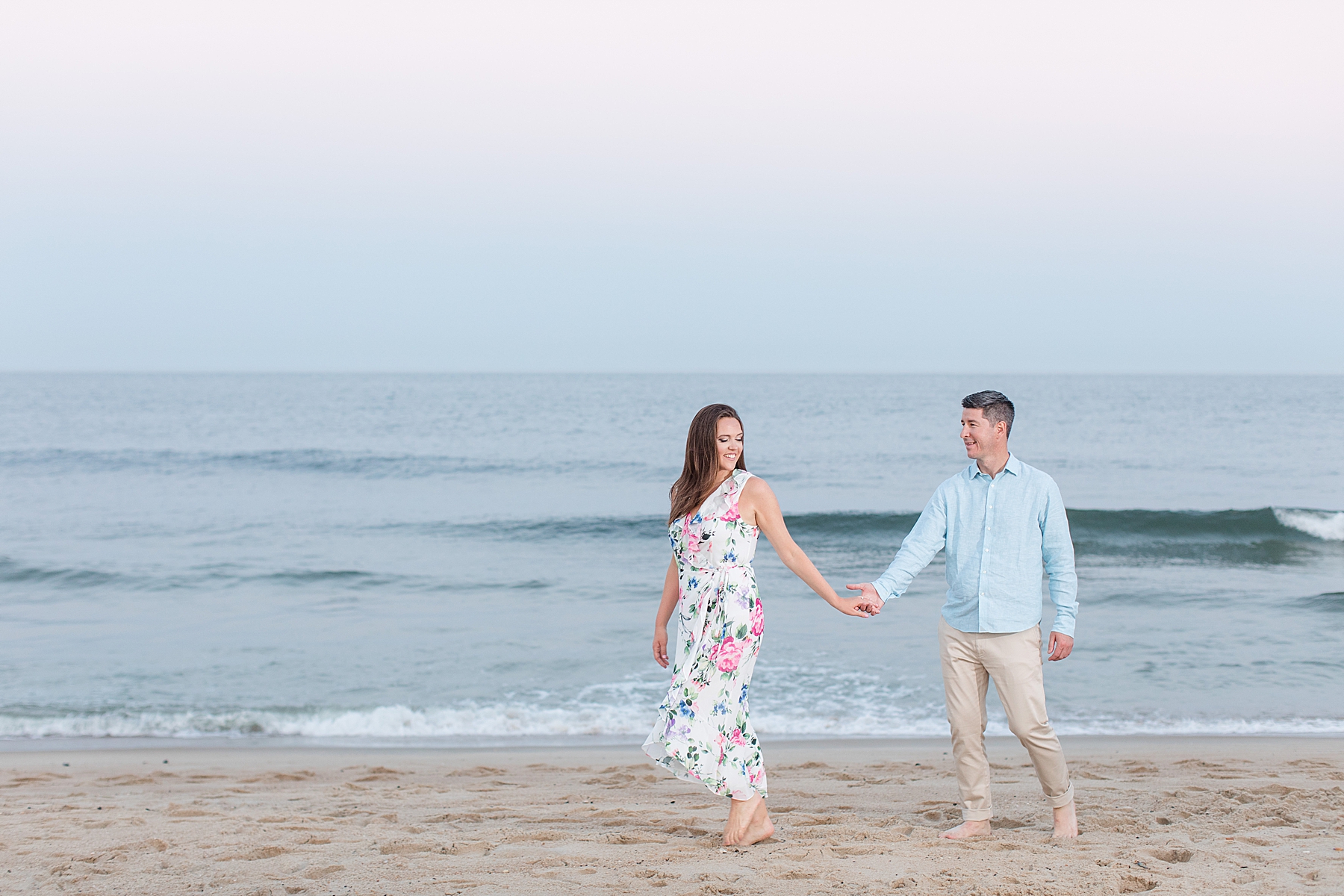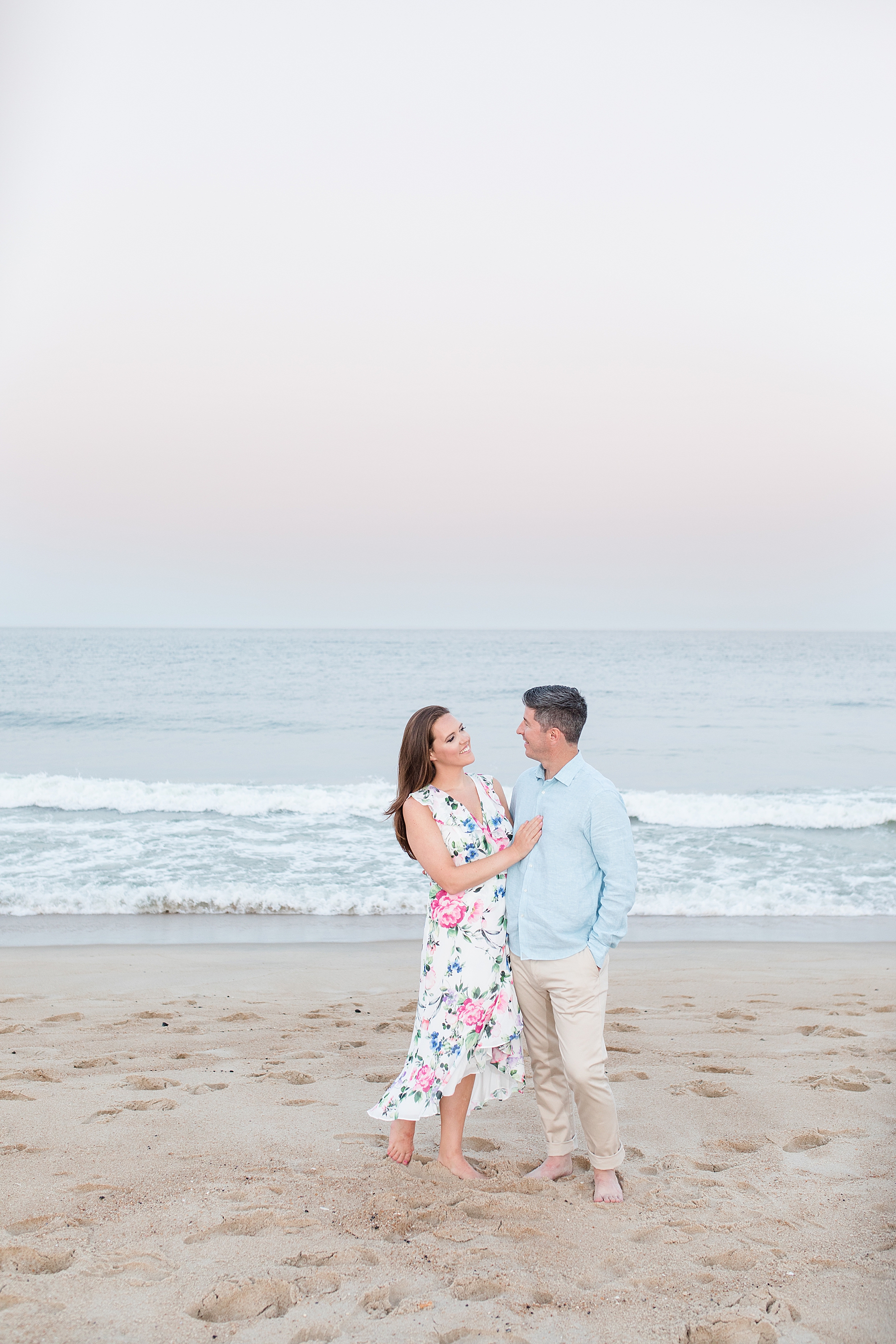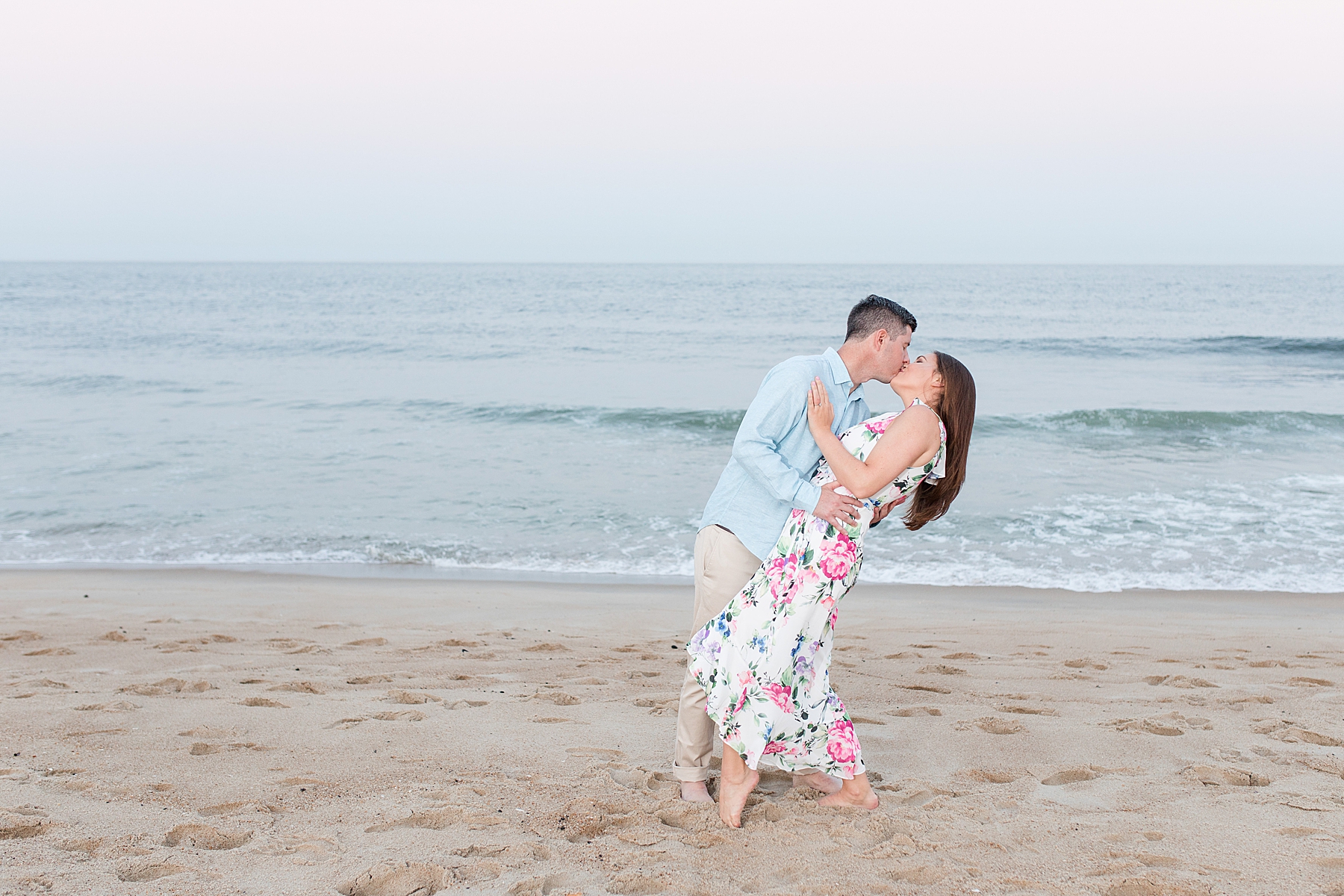 Location: Spring Lake
Photographer: Jessica Halas of Limelight Entertainment

Location: Spring Lake
Photographer: Jessica Halas of Limelight Entertainment