What a gorgeous day for an engagement session! Kim and Jeff took a trip down memory lane to Donovan Catholic High School for their engagement photos, where they met freshman year.
"We became inseparable in high school and always got in trouble for talking during class. To split us up, they'd change the seating to alphabetical order but we would still end up next time each other so it never worked! We dated until junior year in college, where we went our separate ways, but we came back together and chose each other again." – Kim shared.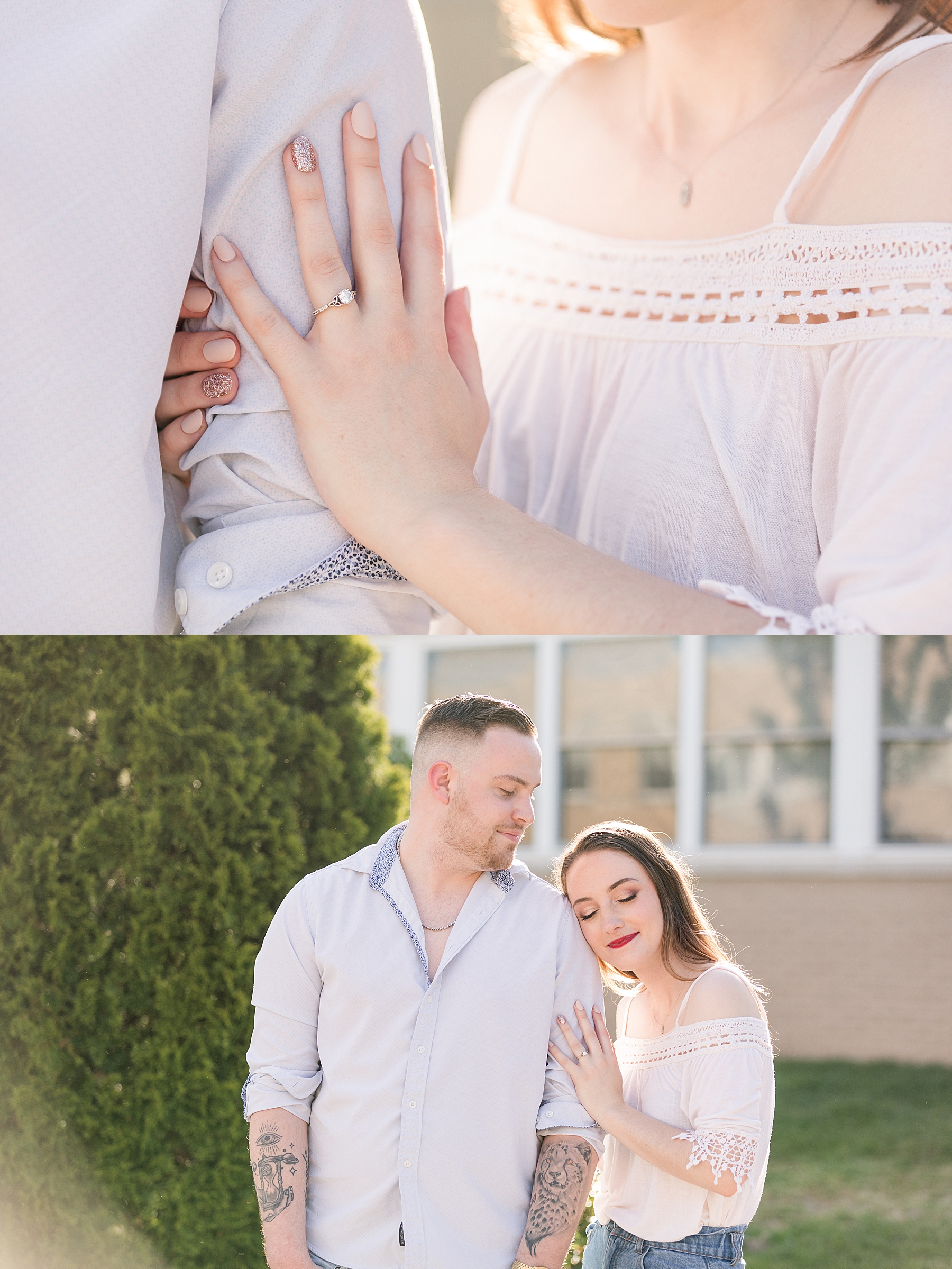 The high school sweethearts looked great in their engagement photos with neutral tones and light clothing. Jeff wore lightwashed blue jeans with a light button-down shirt and cuffed the sleeves. He accessorized with a nice watch and black dress shoes. Kim wore sinched cuffed blue jeans, light brown booties, and a cute white top. She styled her hair over her shoulders and wore red lipstick.

While exploring the halls of their old high school, it took them back to when they first met.
"I hope to capture the fun-loving and easy-going vibe that we have in our relationship. It's hard for us to be too serious. I hope to capture us reminiscing on where our relationship started and that love we have for each other that's lasted for more than a decade." – Kim and Jeff spoke about their engagement photography.

Quick location and wardrobe change and we were at Island Heights looking extra cute!
"We picked island heights because that was always our after school hangout spot. After school, we'd drive my car to Riches, get chocolate milkshakes, and walk around island heights." – Kim shared.
If you're thinking of doing more than one location for your engagement photography, be sure to think about timing with getting from one location to the next, as well as the time of day with traffic and crowds at the location. We recommend a 10 minute drive or less.
If you're thinking of doing an outfit change – we recommend only doing one quick change – from casual to fancy or vice versa.


Proposal Alert!: 
"Jeff surprised me with a cruise to the Bahamas for Christmas. We had bad weather on the boat sadly and couldn't dock until the last day of our cruise. We were on a private beach for the day and he surprised me by proposing. Though the weather wasn't great, we still had so much fun." – Kim gushed.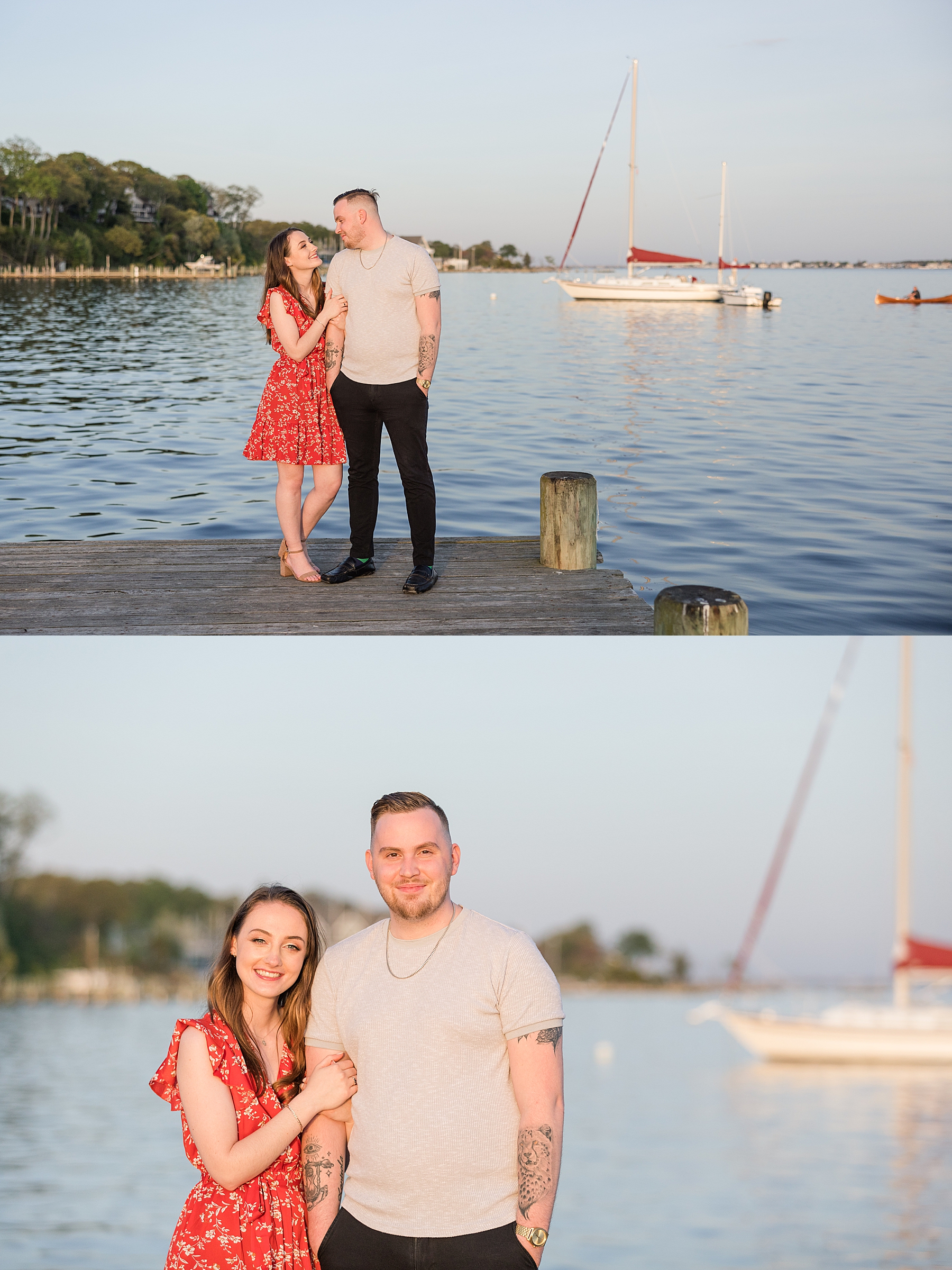 "My favorite thing about Jeff is his humor and outlook on life. He always knows how to make me laugh and put a smile on my face. I can't help but smile when I'm with him. He's the most caring, down-to-earth, and optimistic person, and I'm so blessed to marry him. The happiness he brings to my life is like no other and I can't wait for the rest of our lives together." – Kim spoke about her love for Jeff.

Kim and Jeff were all smiles during their engagement session!!
"We are most excited about bringing both sides of our family together in one place to celebrate becoming one. We both have big extended families that we love so much and are so excited to celebrate our unity with them all by our side." – they shared.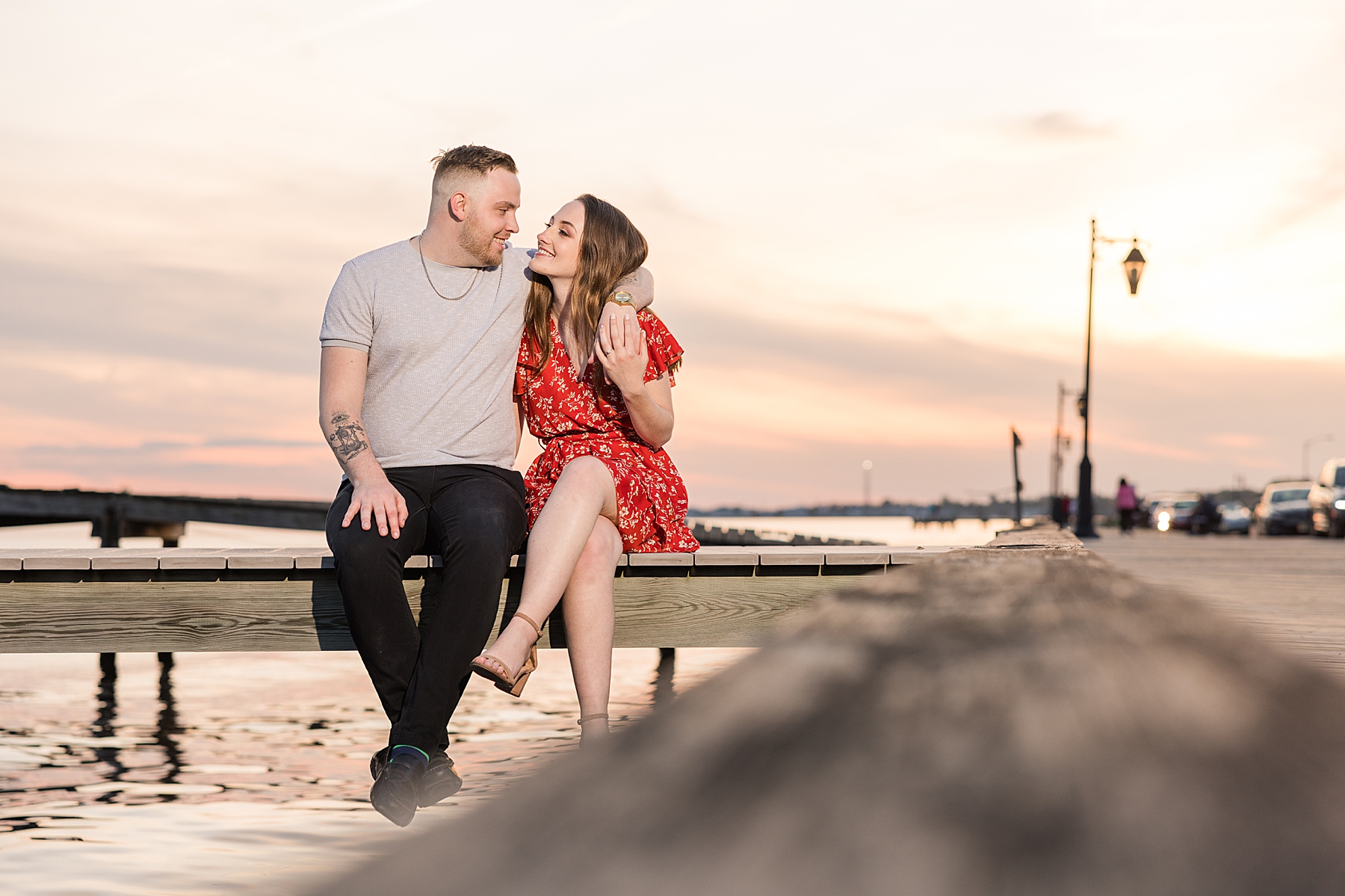 Thank you Kim and Jeff, for choosing Limelight Entertainment to capture your engagement photography. Our photography, videography, and
DJ Entertainment
teams look forward to your wedding day at
The Mill Lakeside Manor
!