Photo Location: Manasquan Beach
Lianna and Shane had the most romantic sunset photo session on Manasquan Beach! For their engagement photography we started at Fishermen's Cove in Manasquan where dogs are always welcomed! Lianna and Shane brought their beautiful pup Luna and we were smitten! 

"Something special to us was having pictures with our new pup, Luna there. We were so excited to have pictures with all three of us because it's not something we get very often. Unfortunately, we won't be able to have Luna in our pictures on our wedding day, so it was a perfect opportunity to include her." – Lianna and Shane shared. What a great way to include your furbaby in your wedding… by including them in your engagement photos!

"We had the best time during our engagement shoot!" – Lianna

Do you have any advice that you'd like to share with others planning a session like yours?
"Don't stress too much about your location. If you choose, Limelight Entertainment, I guarantee they will make your pictures stunning regardless of where you are. They gave us many great options of locations and made the decision easy for us."

"After our shoot, Shane and I drove home to pick up our dog from my mom's house. Although we didn't go out to dinner or take a walk on the beach, we played our favorite songs (including our first dance song) and jammed out on the car ride home. We both had huge smiles on our faces knowing how much fun we had and knowing we definitely made the right choice going with Jackie as our wedding photographer. The shoot got us so excited for our wedding." – Lianna said.

Thank you Lianna and Shane for choosing Limelight Entertainment to capture your engagement photography on Manasquan Beach! We cannot wait for your wedding at Shadowbrook at Shrewsbury.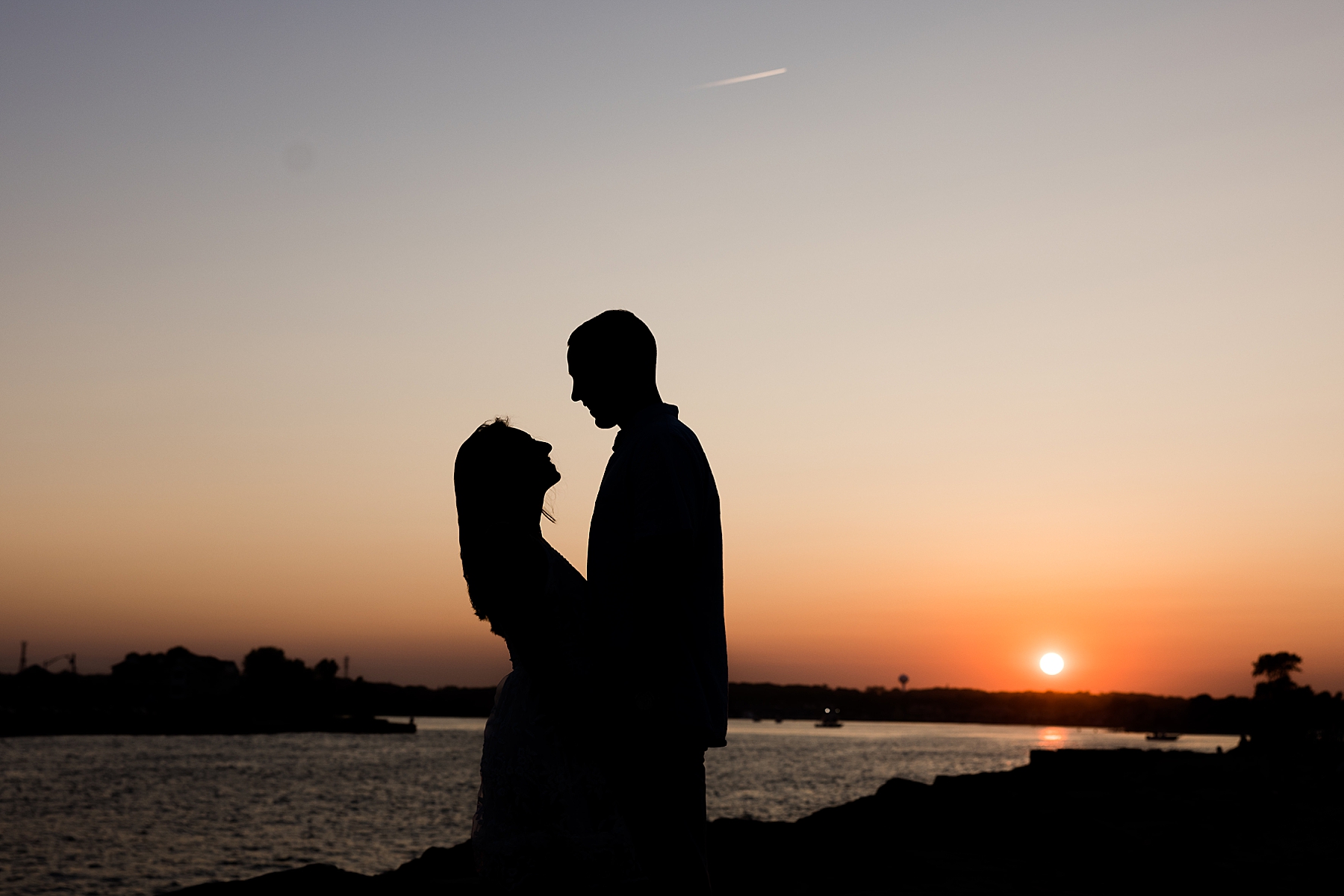 "Our sunset pictures were our favorite part of the shoot. We felt confident that we already had gotten so many amazing pictures, so a lot of the pressure was off and we just had fun. We loosened up and just enjoyed the beautiful sunset together and of course, that's when Jackie got our favorite shot of the entire shoot!"
xoxo