Tell us about your portrait session! What was the inspiration behind taking the photos?
"We recently moved and bought our home. Most of our hobbies are encompassed on our property. At the same time, we're very much home bodies. So it seemed perfect to have our photo shoot in a place we feel the most comfortable." – Sara and Chris shared.
Sara and Chris decided to leave the gender a surprise and went with a gender neutral theme throughout the photo session. They wore colors they felt flattering in and chose a woodsy natural feel for their maternity photography.
"Green is both of our favorite color and felt it was gender neutral. We also decorated our nursery in an adventure theme as we both enjoy backpacking and camping. We're hoping our little girl enjoys it just as much as we do!"
Sara had
Zanya Salon Spa
style her hair and makeup. She went with a natural look that highlighted her glowing features.
"Pick a location that you feel comfortable with. We aren't very comfortable being the center of attention but know we'll look back on photos like this and be happy that we did them. So having photos taken at a location we were already comfortable with made it much easier and so much less awkward! However, wherever you choose, Casey and Jackie do a phenomenal job of keeping things light and comfortable! This is our second time using Limelight Photography and, as expected, we are blown away with our photos." – they shared.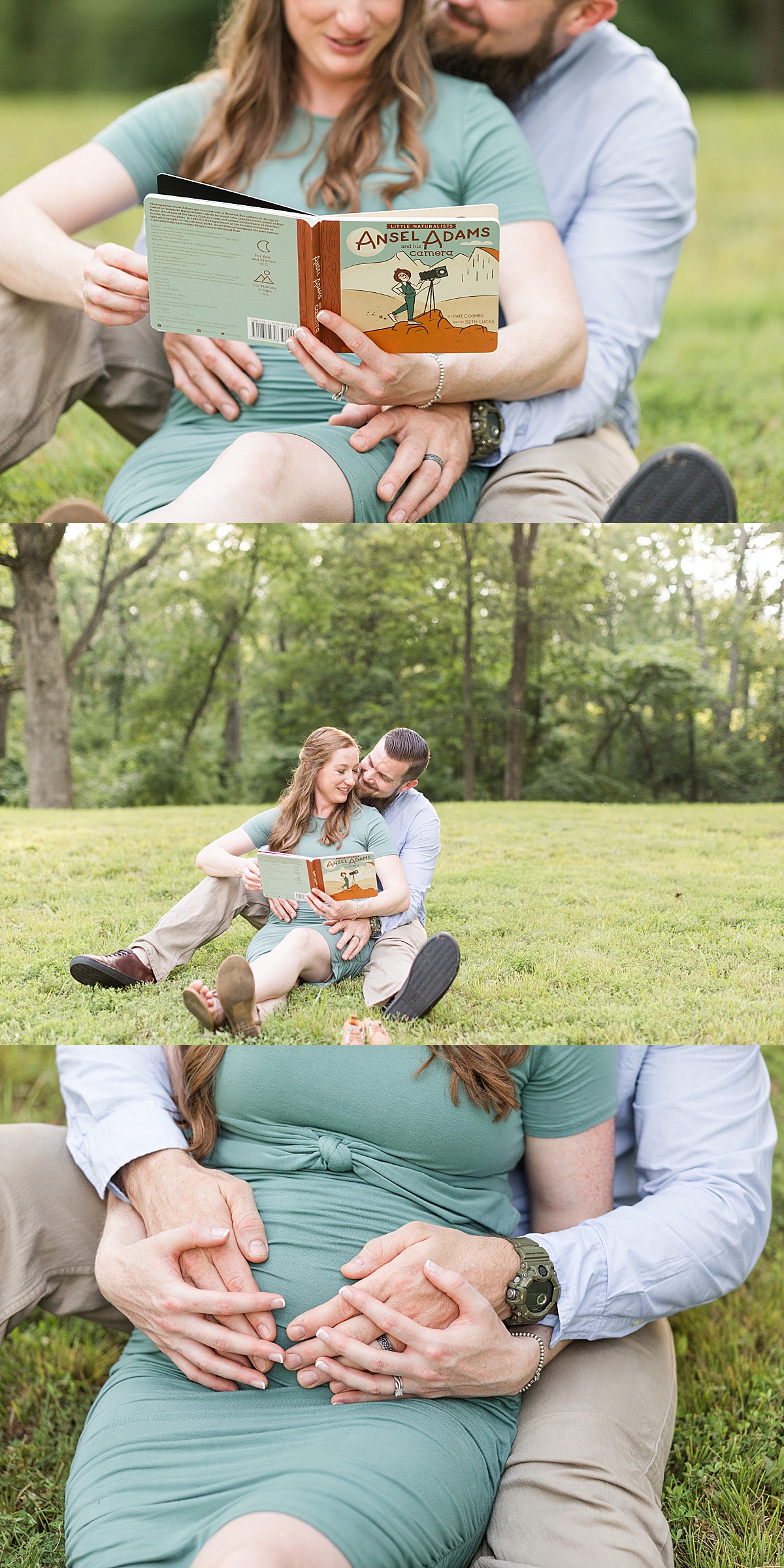 Did you personalize the session in any way (i.e. locations, props, etc.)? What were some of your favorite parts of your session?
"Almost every part of the photoshoot was our favorite! We spend a lot of our time outside, by our fire pit and in the yard so it only seemed fitting to have photos taken there. We also love cars and working In our workshop, so having photos in the shop and sitting on the car lift was great! And lastly, the photos inside our home and admiring our baby girls nursery were top on the list! Casey truly captured everything we wanted!"
Congratulations to Sara and Chris on their little love and continuing to grow their beautiful family. We are so excited for this next chapter in your lives. It is incredible what a journey it has been with the two of you – from engagement session, to your wedding day, and now your maternity photography. We could not be more happy for you and cannot wait to welcome the new little one!