Janine and Stanley had the best sunset skies for their Asbury Park engagement photography. This gorgeous couple dressed the part for their beach session with neutral tones and light clothing. Stanley wore cuffed blue jeans he paired with a dark khaki-colored sweater shirt. He accessorized with a nice watch. Janine had on a simply beautiful mid-length satin cami dress. Her hair was straightened over her shoulders. She looked breathtaking! 
The couple giggled and laughed with one another as we photographed their love on the Asbury Boardwalk and beach. Stanley gave Janine a little twirl and dipped his soon-to-be bride.
*Be prepared to share many kisses with your partner at your engagement session! 
On the boardwalk, Janine wore cute strappy heels to complement her dress. Stanley paired his look with brown suede dress shoes.
They are excited to celebrate their marriage with their family and friends at The Hamilton Manor this September. Janine and Stanley decided to have a first look with their kids after their first look with each other. This will be such a special and intimate moment for the family.
*Having a first look is beneficial if you want to spend your cocktail hour enjoying food and the company of your guests. Let us know if you want a first look! We vote yes! 😉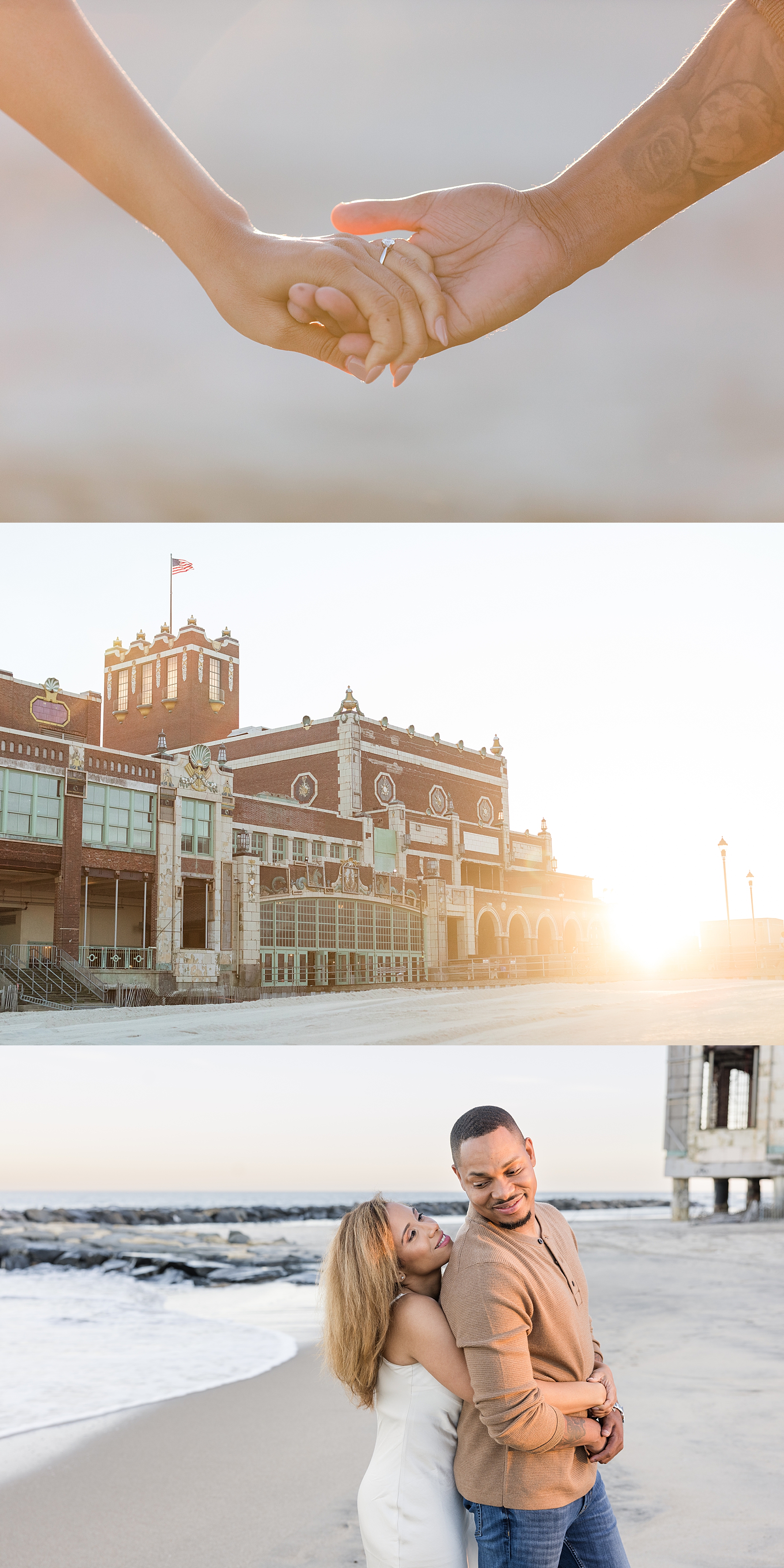 The early evening light felt warm, soft, and glowy on their skin, creating romantic portraits of the two.
Engagement photos at the beach are romantic, casual, and fun. If you choose to do a beach engagement session, be prepared to sit in the sand, run along the shoreline, or jump in the water (if you want to!).
Thank you Janine and Stanley for choosing Limelight Entertainment to photograph your love this day and at your wedding. We look forward to your wedding day at The Hamilton Manor!