Let's talk about the best NJ locations to capture the magic of your engagement session! Your engagement session should be a reflection of what you both enjoy and are comfortable with. A place that speaks to both of you as a whole and individually.
We put together several locations in NJ that are perfect for your engagement photography session:
Manasquan Beach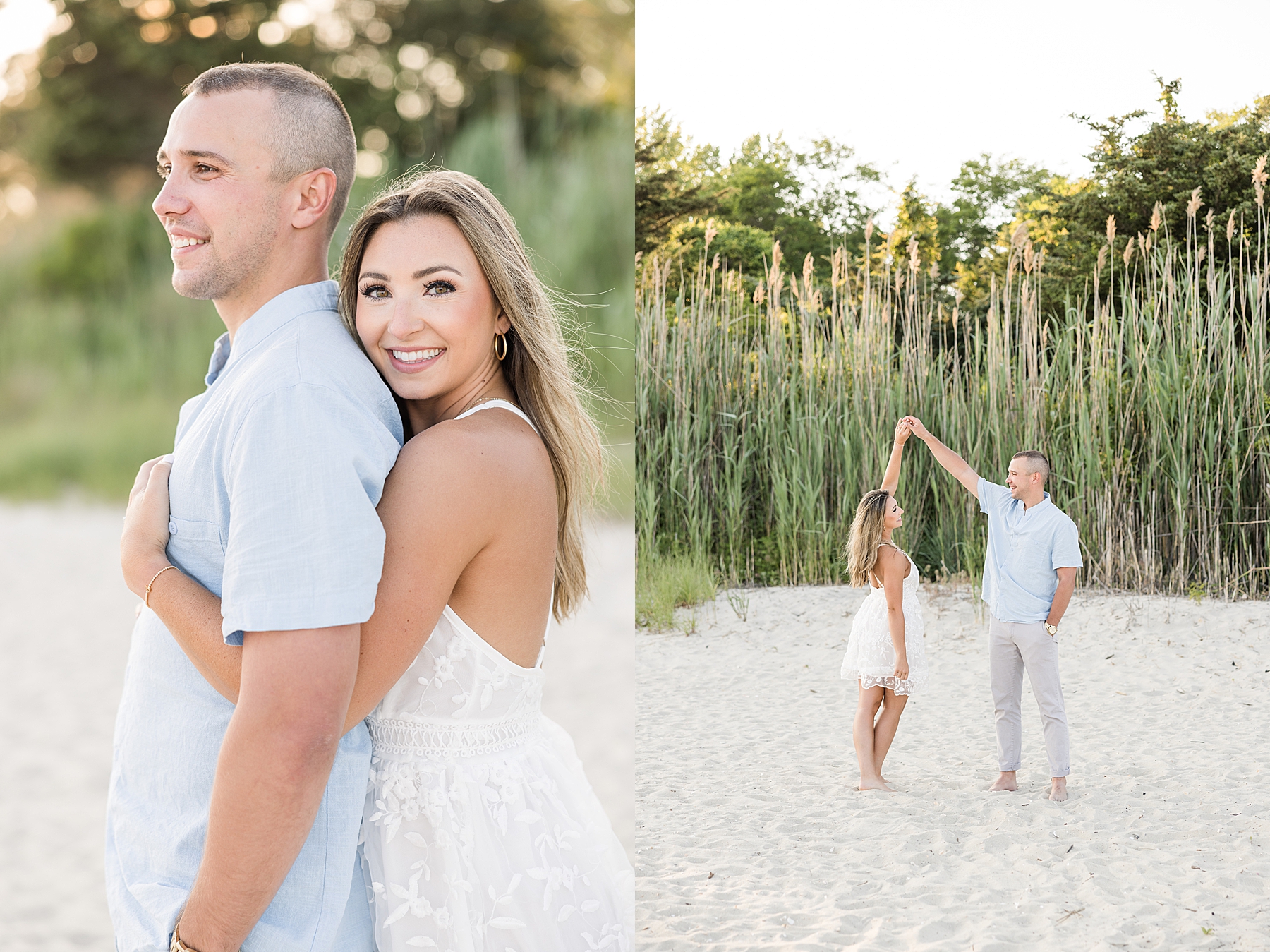 Manasquan Beach is a great location if you're looking for a glowy beach session. Sandy beaches, hidden green brush, and sea rocks to kiss on. This location has a little bit of everything for the coastal-loving couple! Fisherman's Cove is located at Manasquan Beach, where dogs are allowed! So bring your furbabies! This location is great in Spring and Summer.
Sayen House and Gardens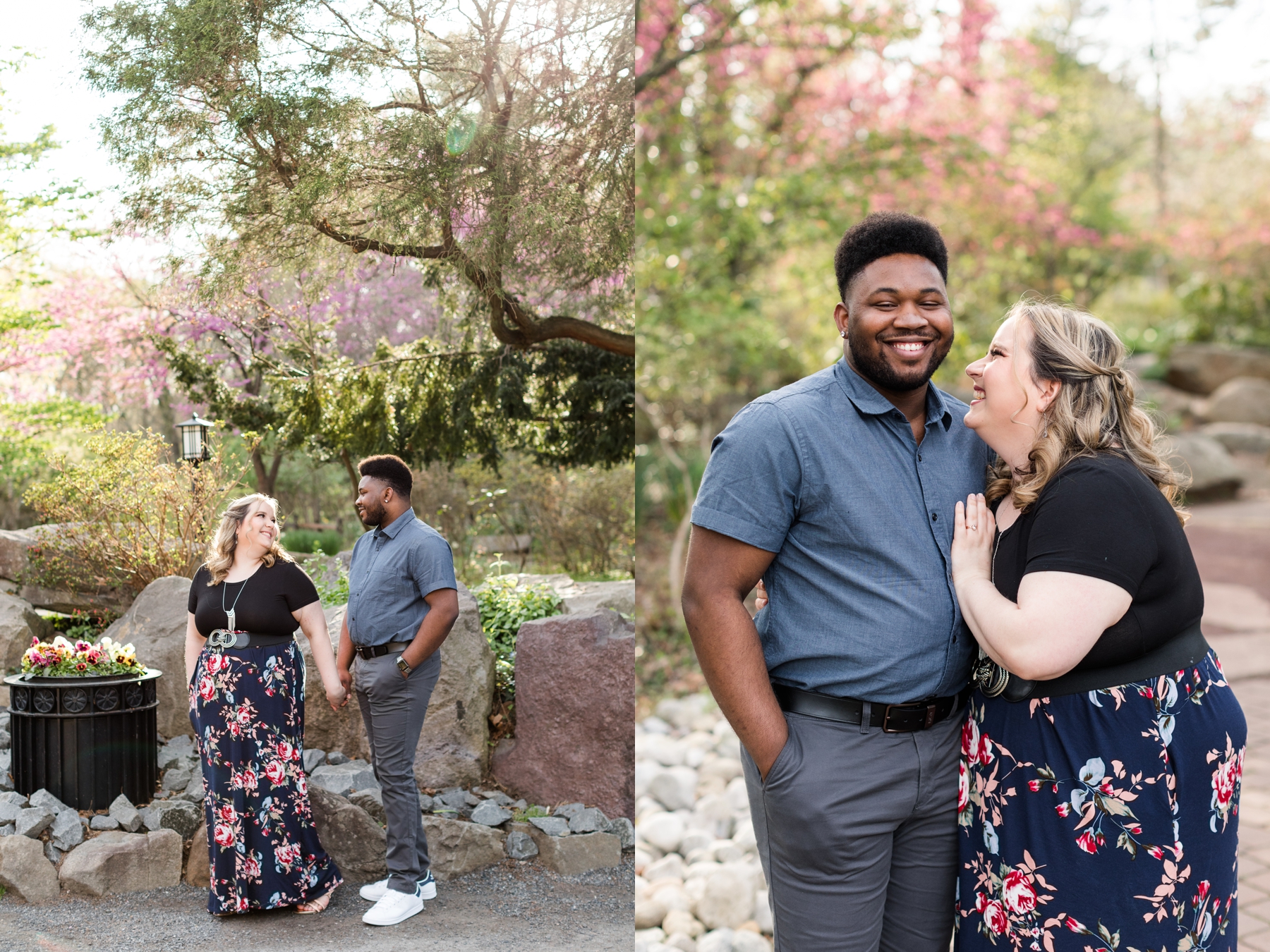 Sayen House and Gardens is a beautiful location if you're looking for a garden dream for your engagement photography. This location is great all year round! This park has a ton of pretty locations for your engagement photography! The trails, wooden picturesque bridges, and all the hidden nooks and crannies throughout the park create that beautiful landscape in your photos.
Colonial Park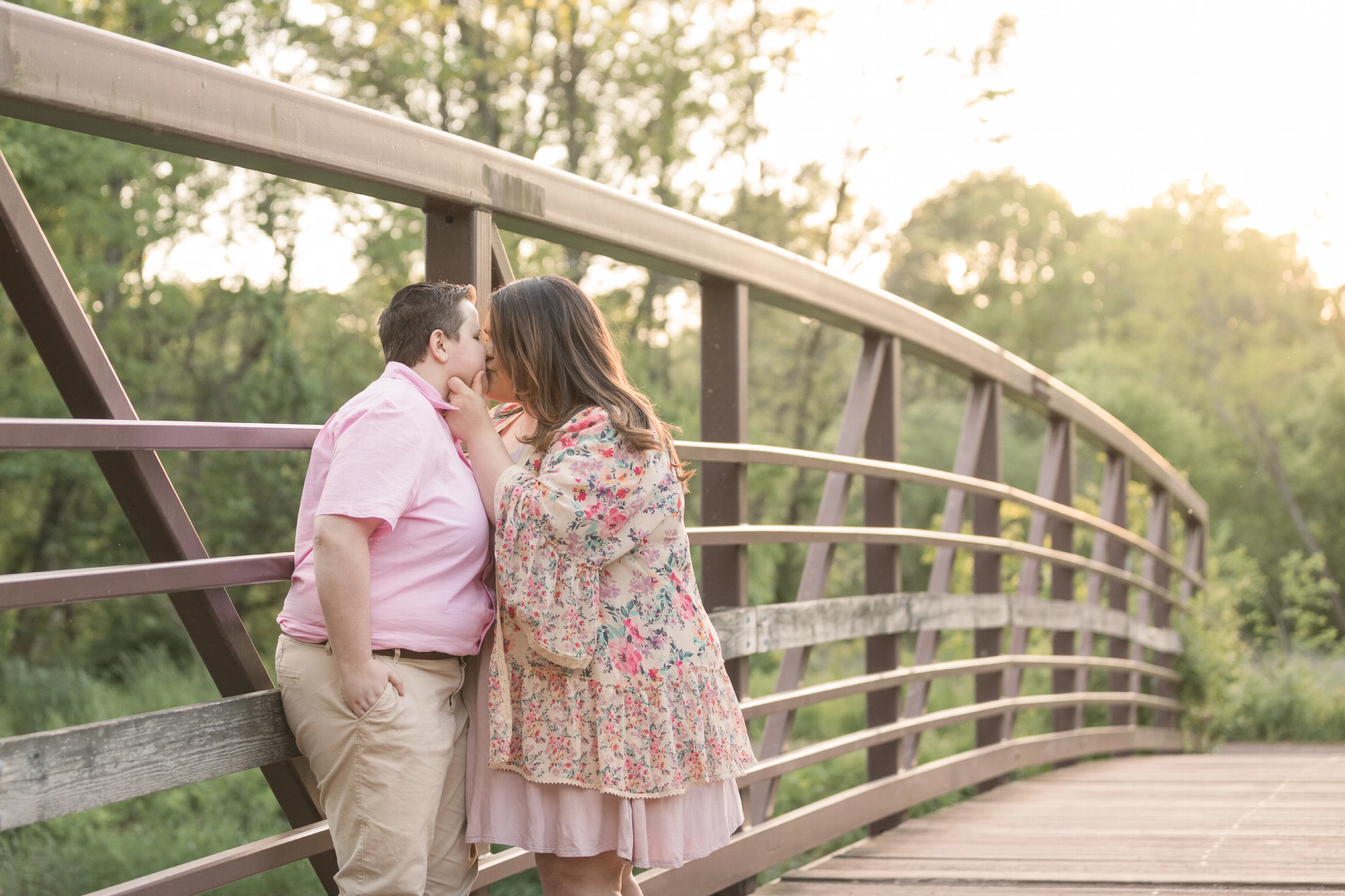 Colonial Park is a flower lover's dream! This ginormous park has beautiful gardens surrounded by manicured lawns. There are prize-winning horticultural displays, gorgeous natural brush areas, and funky structures that can elevate your engagement photography to the next level!
Alpaca Farms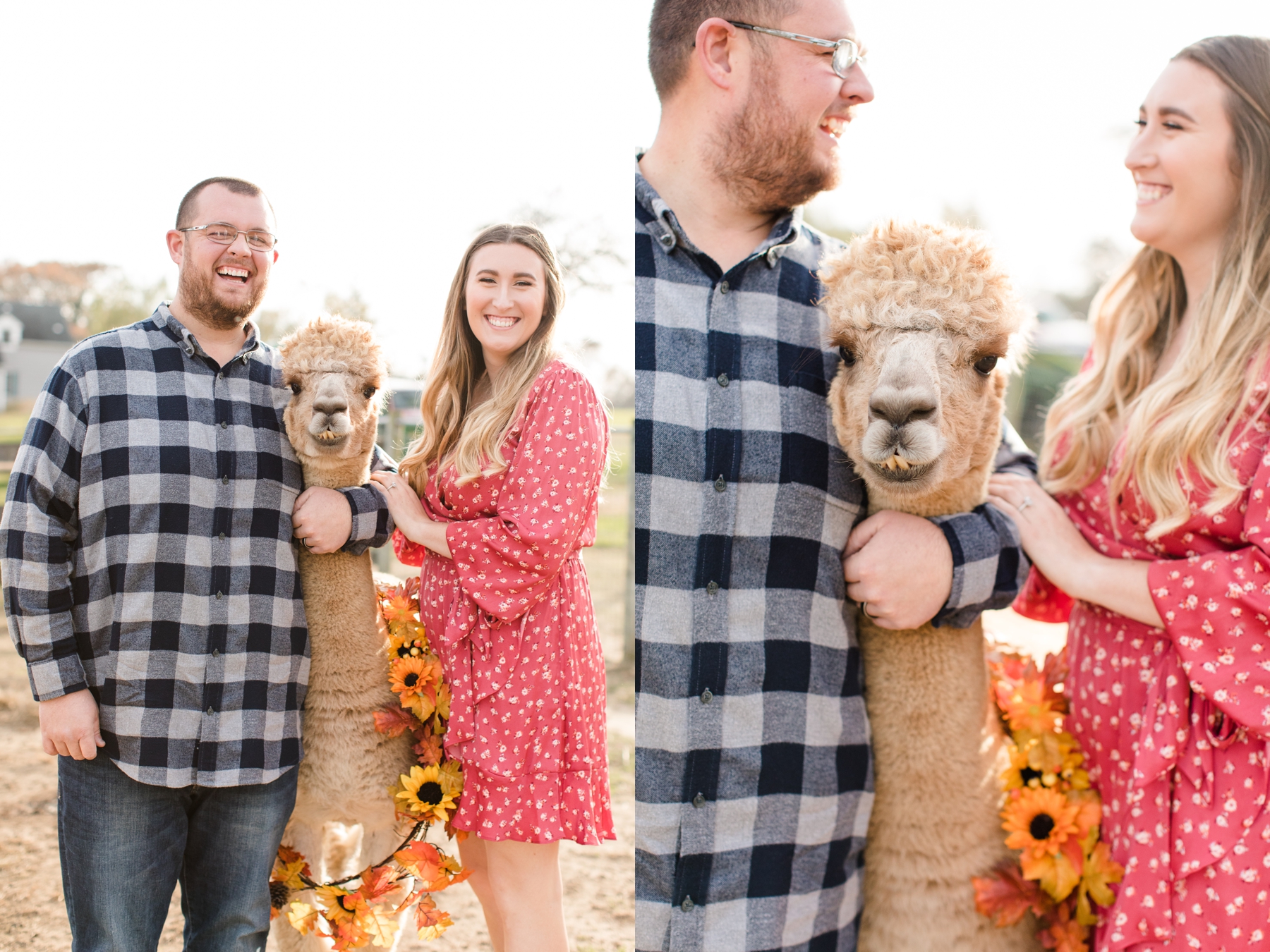 Alpaca Farms are a fun way to include an animal or farm backdrop in your photos. If you two are animal lovers going to a farm could be super cute and fit well with your personalities!
Sea Girt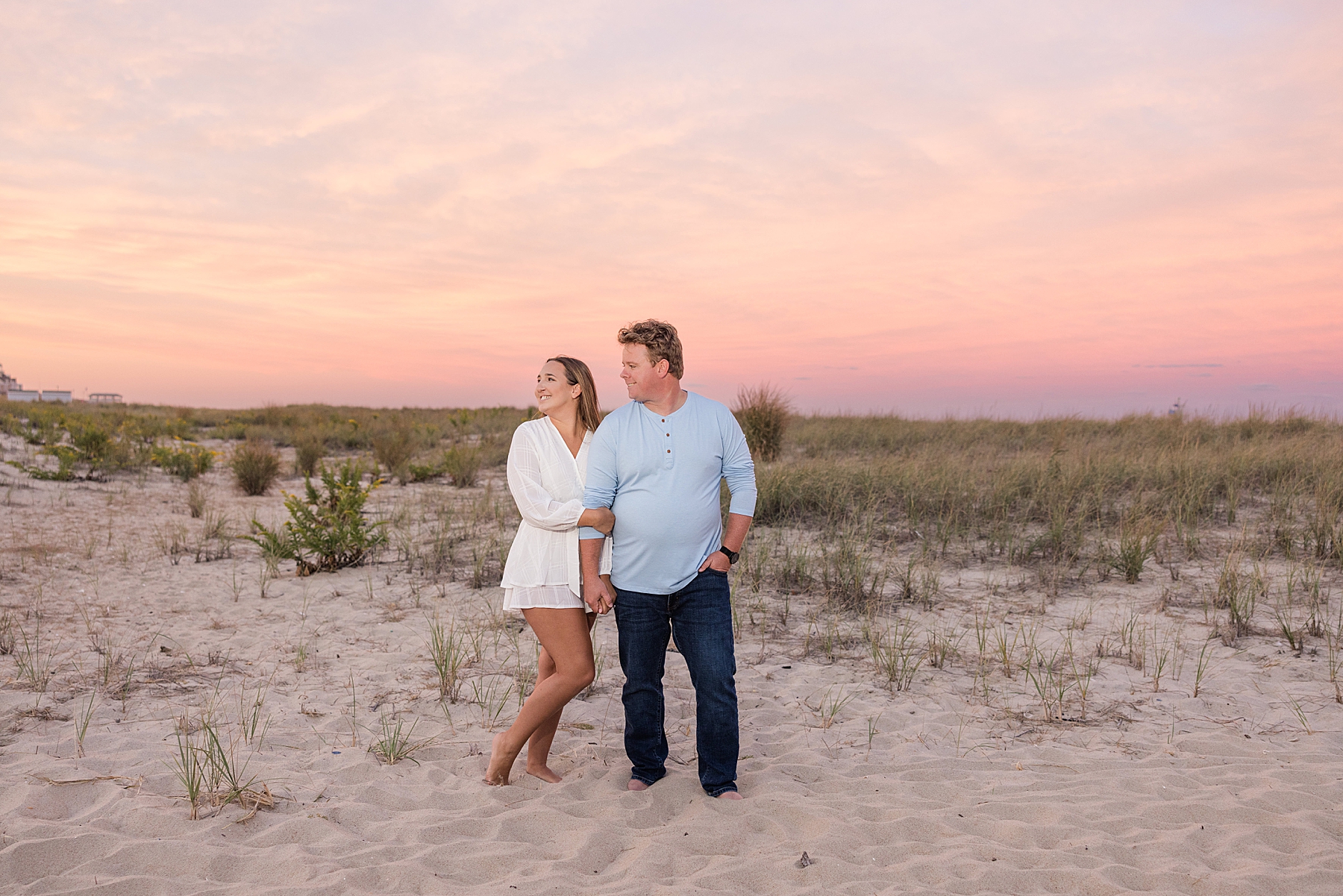 Sea Girt is one of the most beautiful locations in NJ if you want sandy trails and dunes with some grassy green for your engagement session. Lots of tiny seashells can be found along the shoreline on the beaches. you'll even get a view of the Sea girt Lighthouse from the trail. We love this spot as the sun is about to set!
Mercer Meadows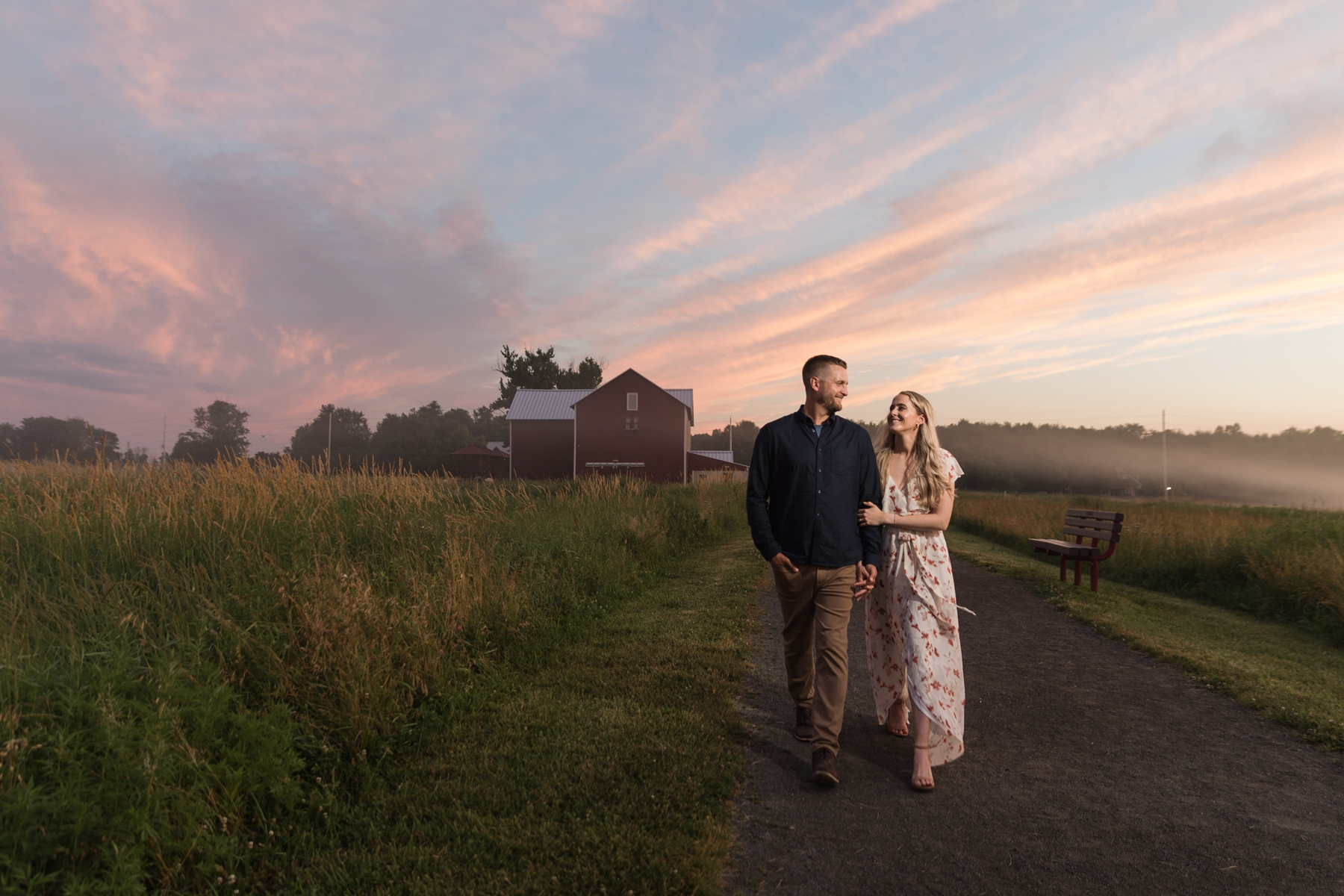 Mercer Meadows is a gorgeous scenic park with meadows, woodlands, and barn structures. With a more rustic vibe, this is an ideal location for that nature-lover. This is the perfect location for Spring and Summer sessions. It's even a short drive from downtown Princeton so you could always book an extended session and go to both locations.
Asbury Park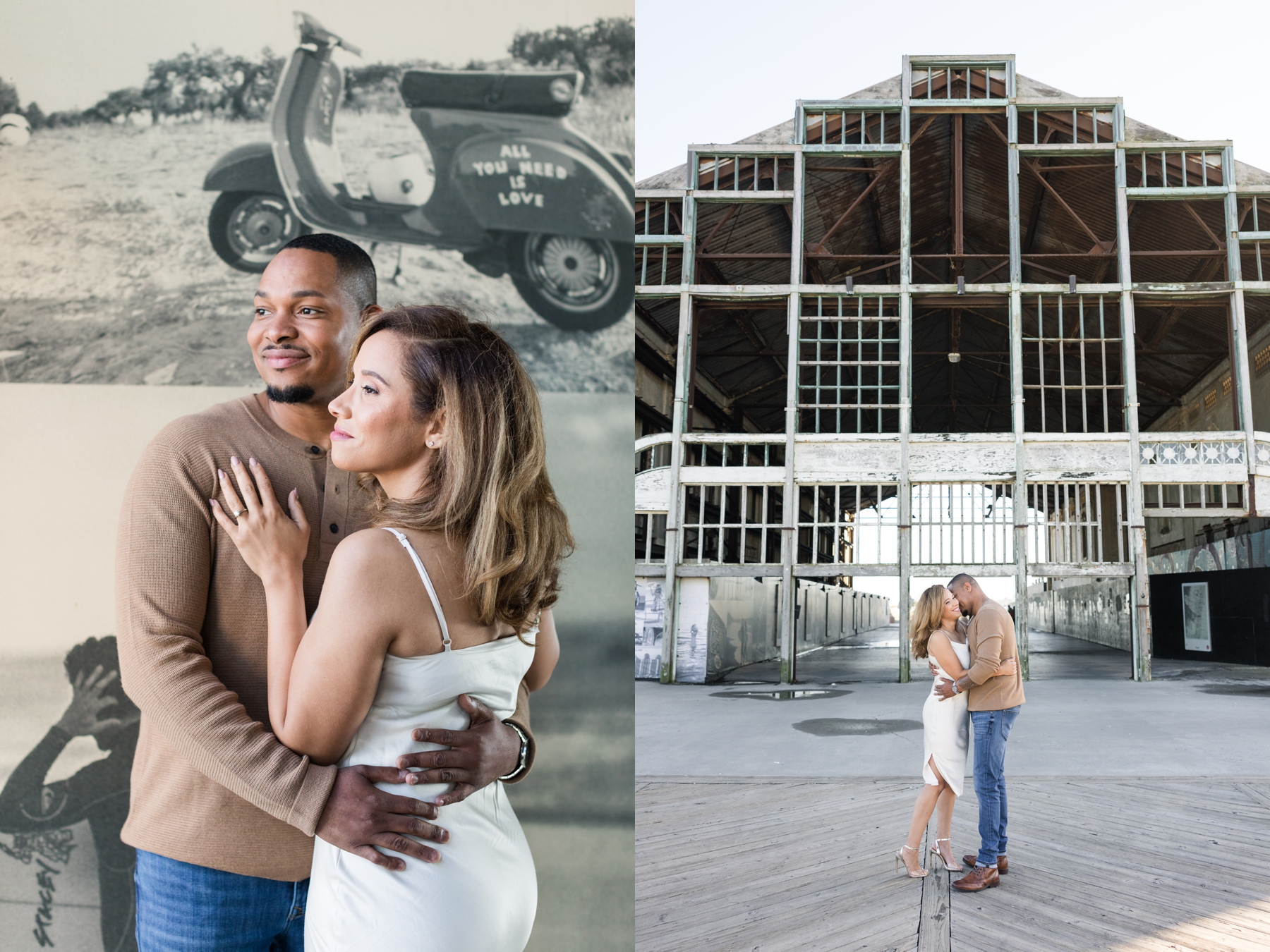 Asbury Park is super cute if you are looking for beachy and structural backdrops for your engagement session. The boardwalk has a ton of unique murals from local artists. So much visual interest is located in this area: the boardwalk, the jetty on the beach, Stone Pony, and even some tall green grass headed into the town.
A Winery (Renault, Laurita)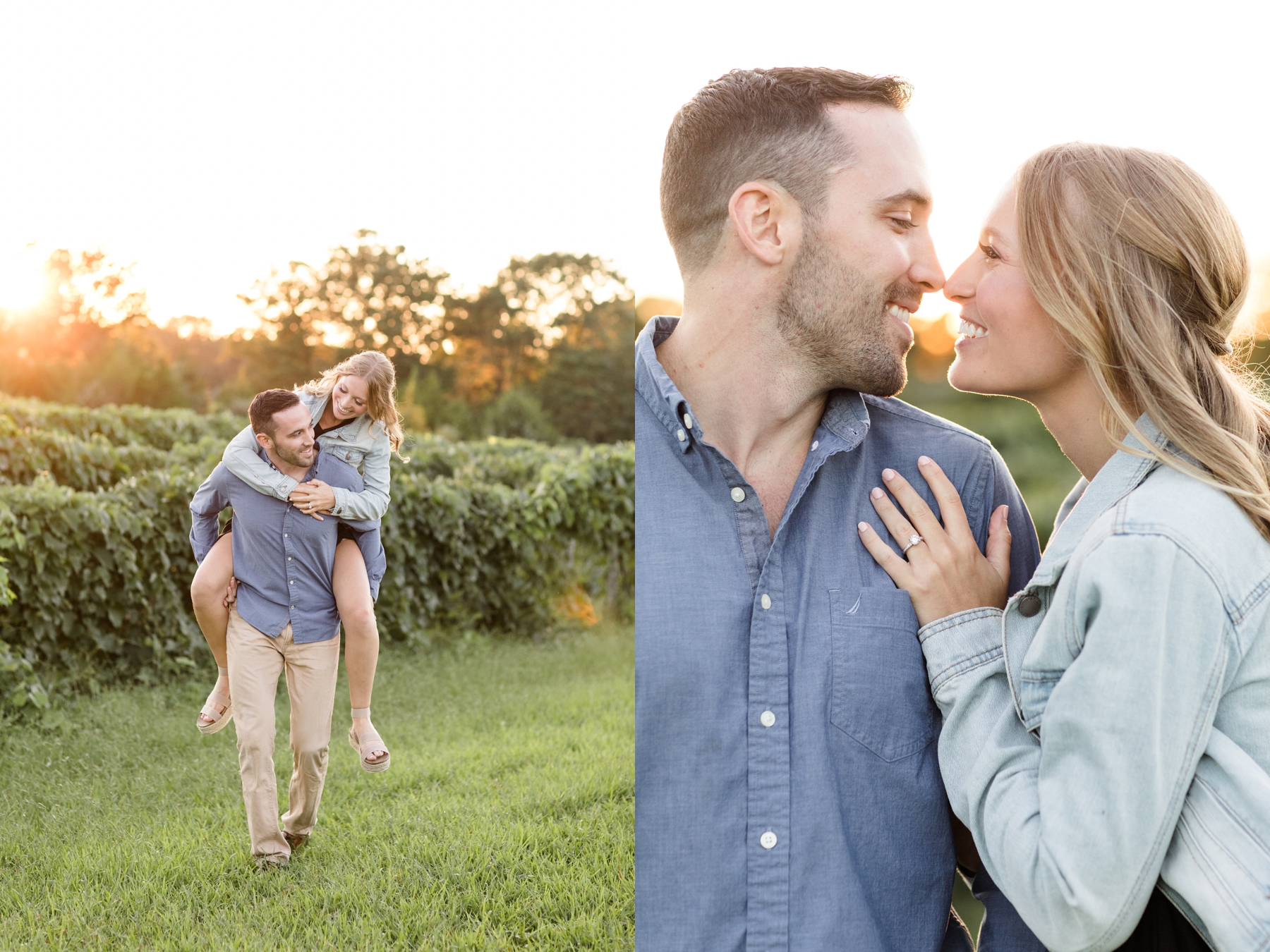 A Winery (Renault, Laurita) is a glamorous location for engagement photography. Depending on the winery, you may have access to the vineyards, wine cellars, and any location on the property. Wineries are perfect for the couples that love to sip and taste wine together.  Maybe a picnic or a piggyback ride through the vines?
Barnegat Lighthouse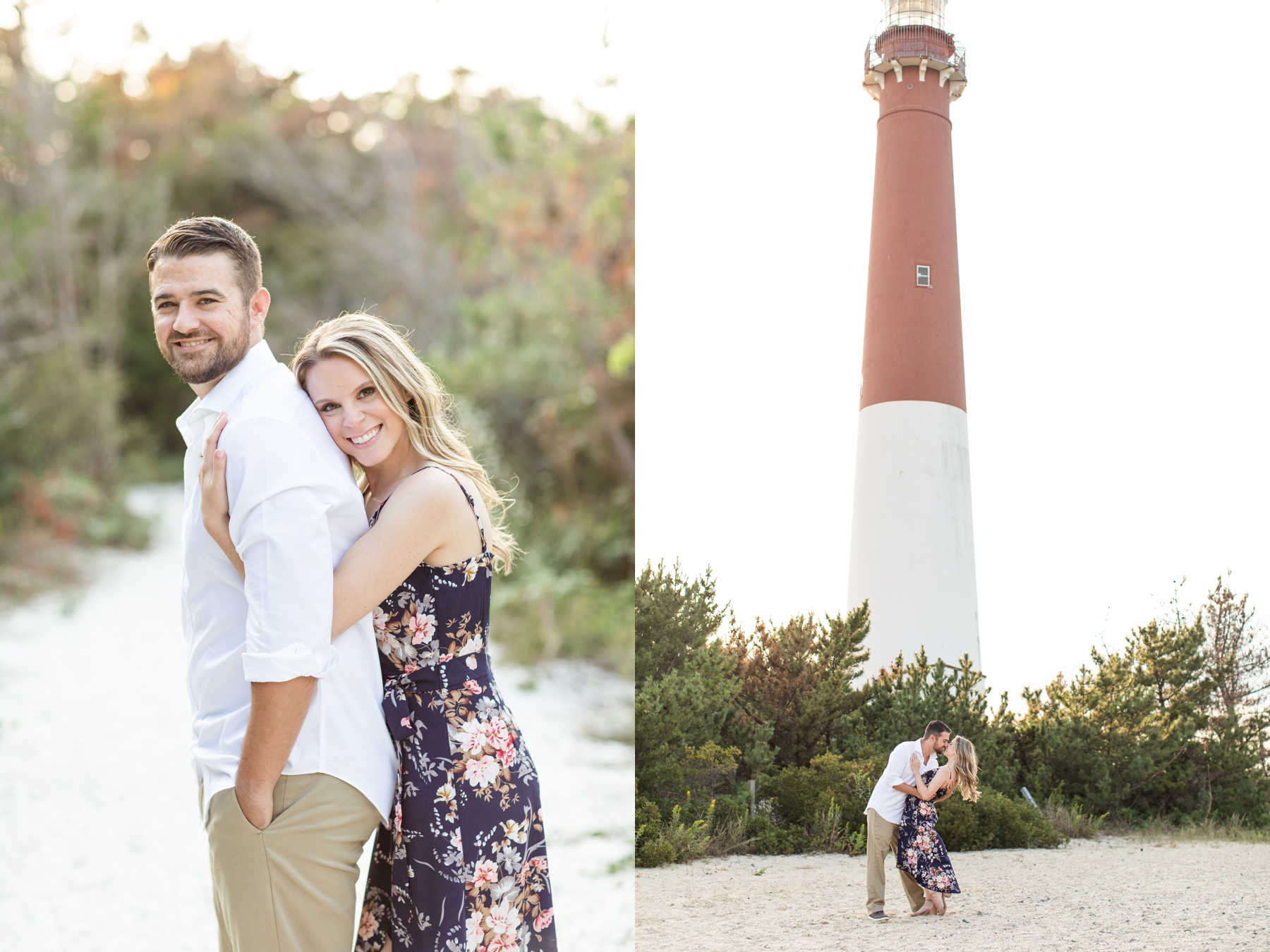 Barnegat Lighthouse is a gorgeous location for the coastal couple who love a good lighthouse moment! There are different trails and little nooks around the Barnegat Lighthouse that are perfect for stopping for portraits. Some trails are lined with white shells that reflect the most gorgeous light! Greenery, brush, and nooks create a captivating oasis for your engagement photography.
Sandy Hook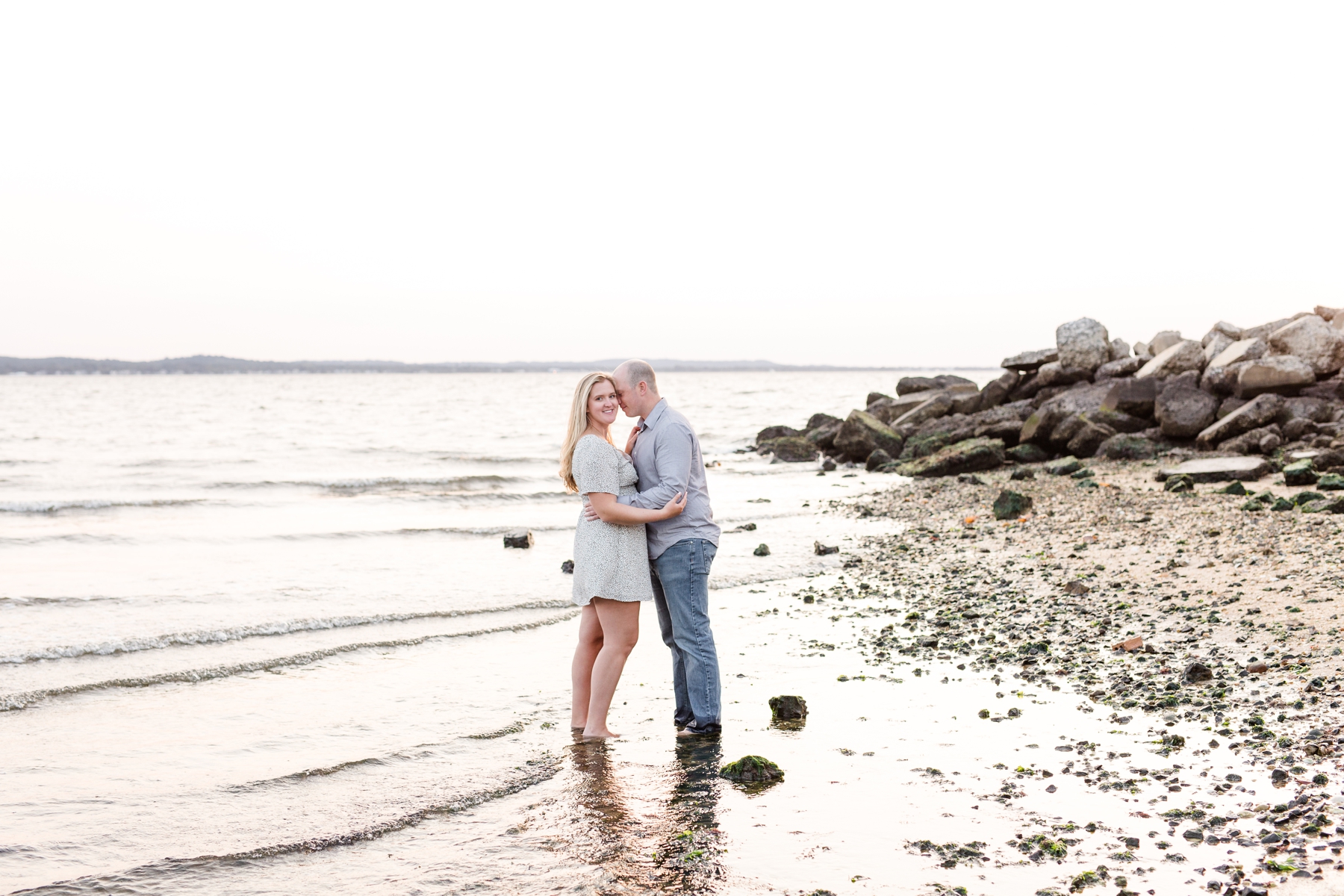 Sandy Hook is a gorgeous beach location for your engagement photos. This location offers trails, a lighthouse, the famous row houses and a pebble lined beach. But keep in mind, you'll need low tide to access the pebble beach! Regardless, we know you'll love finding all there is to see on Sandy Hook!
Allaire State Park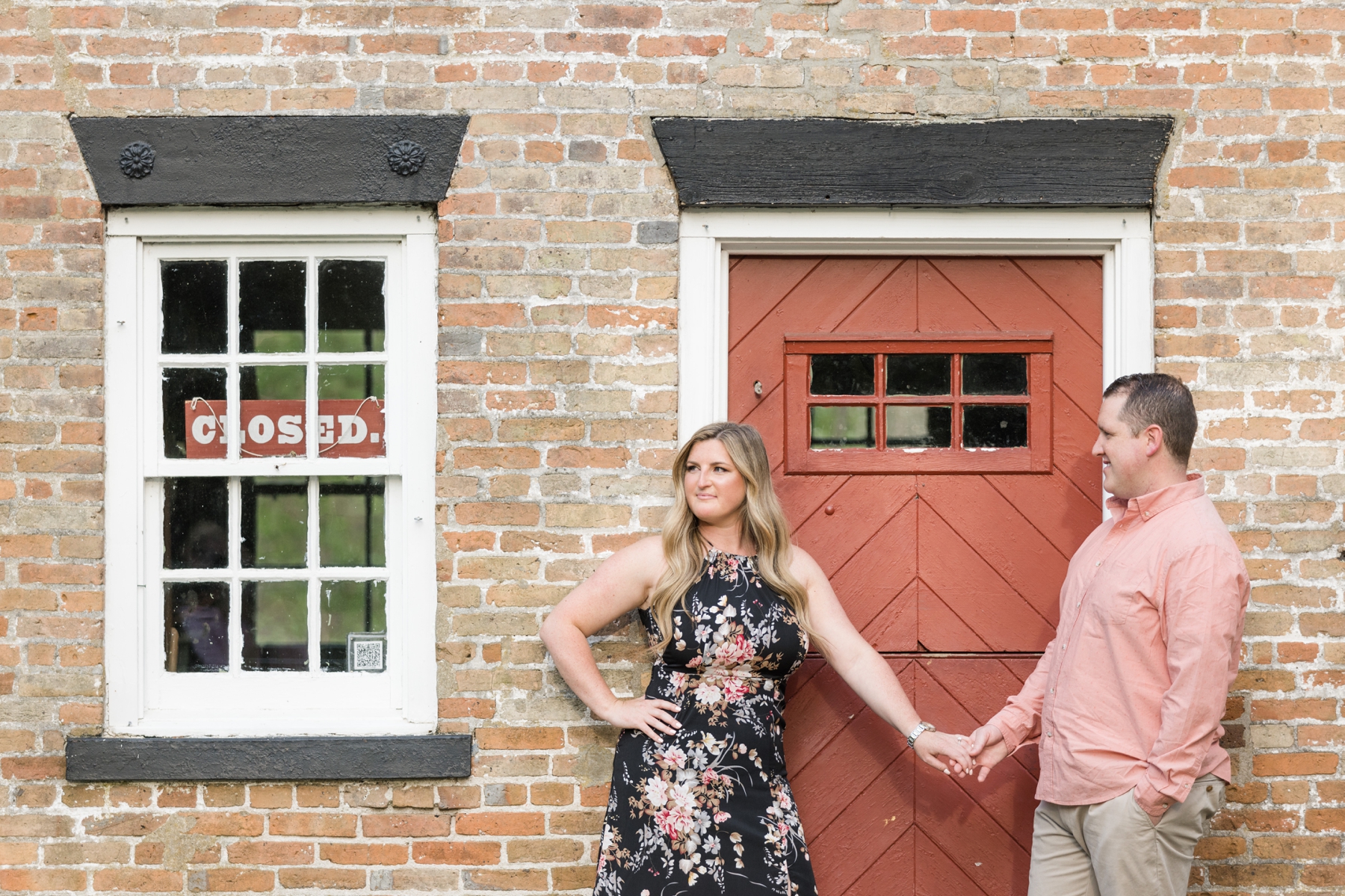 Allaire State Park is perfect for those interested in nature, hiking trails, and a rustic/historical feel. This historical park has brick buildings that make for great backdrops. The array of buildings will add dimension and texture to your photography.
Belmar Beach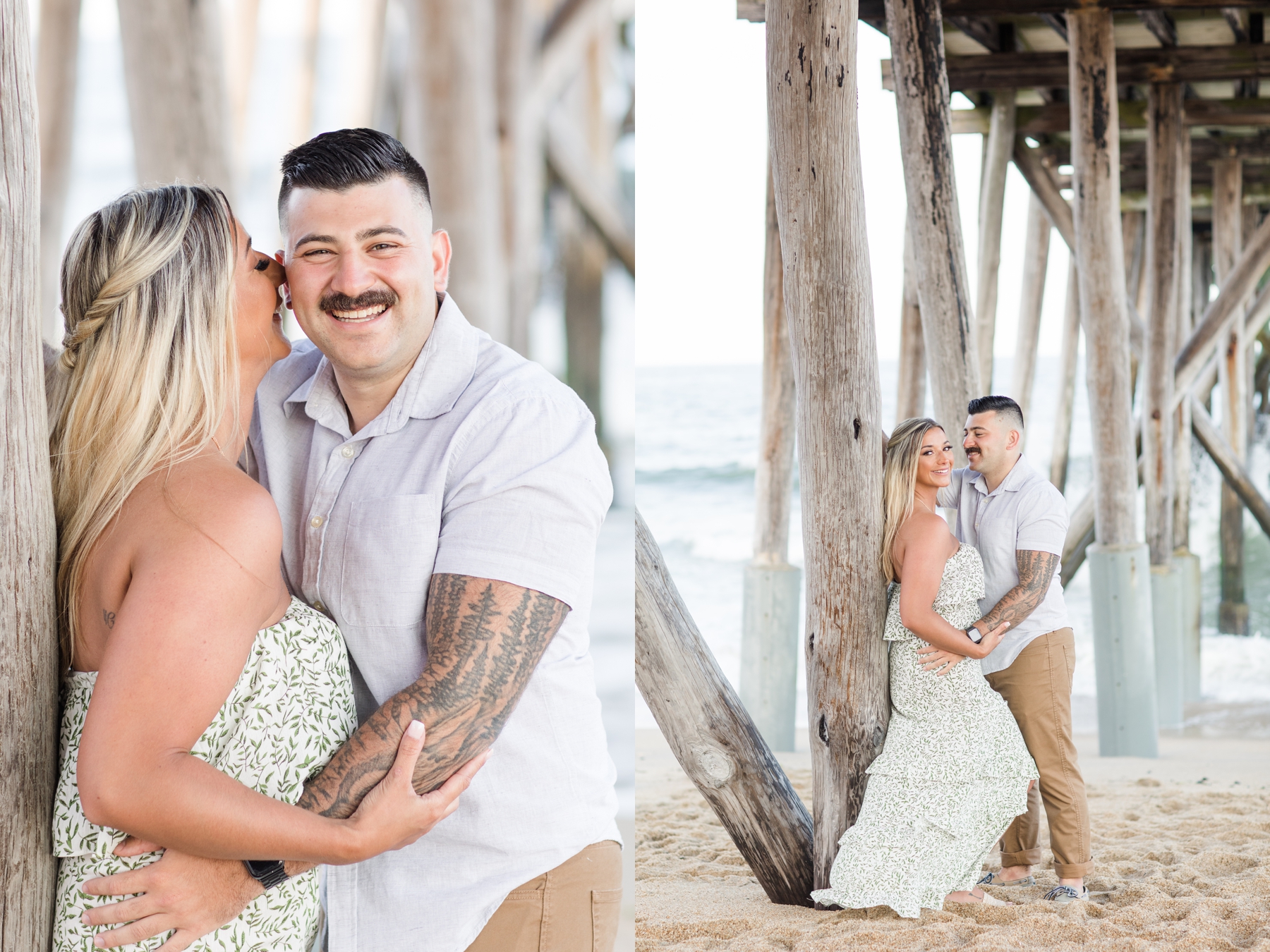 Belmar Beach is a favorite for beach engagement photos. Lucious sandy shores, huge rocks by the coast, and a fishing pier are just a few of the great spots for your photos. For coastal lovers, this location is perfection. Belmar Beach is also a great place if you're looking for that romantic sunset during golden hour. Finish off your session with ice cream or pizza!
Deep Cut Gardens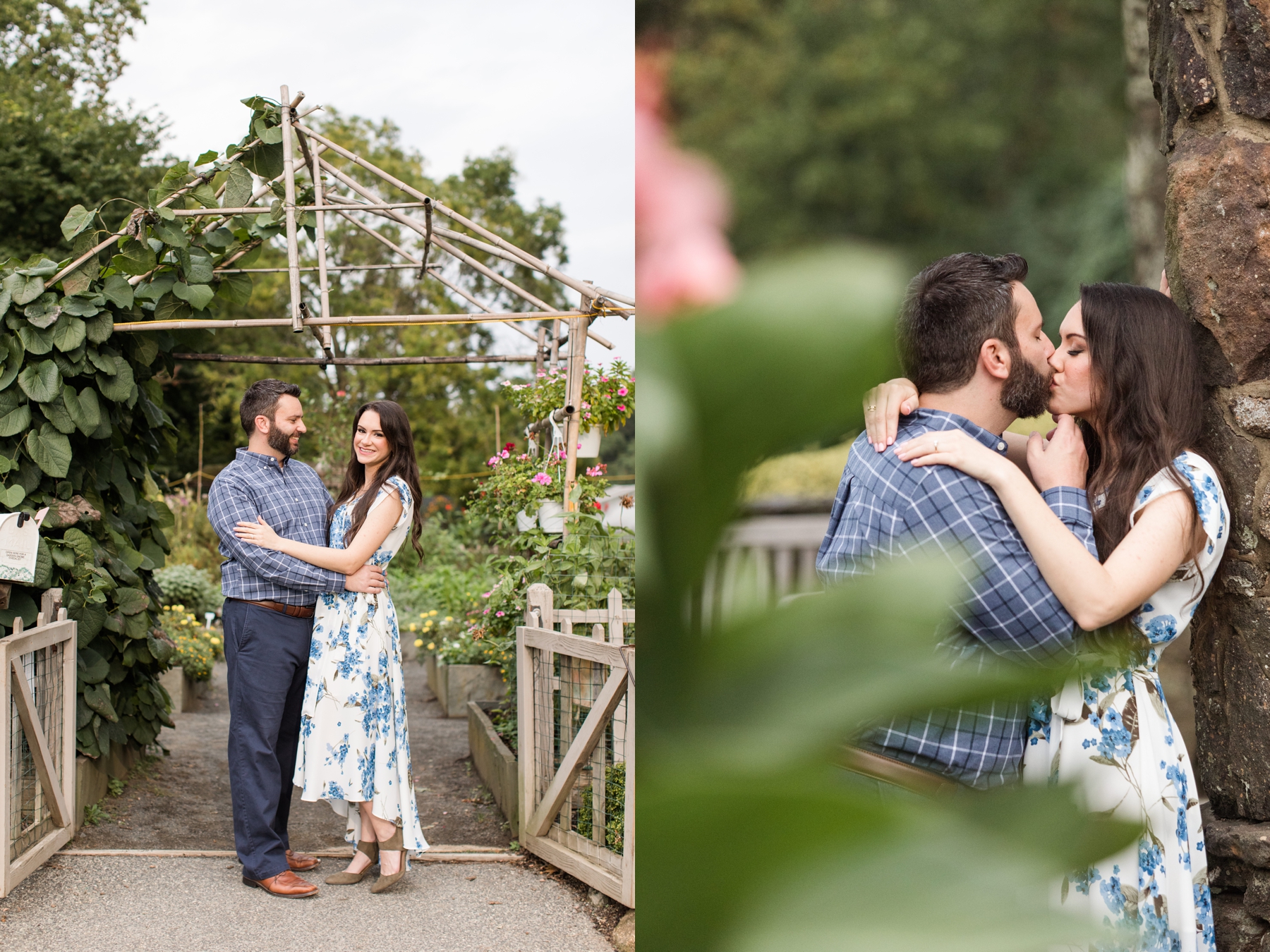 Deep Cut Gardens is a glamorous well-manicured garden-like park. The gardens are beautiful, the trails are so mysterious and picturesque, and the greenhouse adds a little structural moment to your engagement photography. This location is great all year round! Keep in mind this location requires a permit, so make sure you check on availability.
Bradley Beach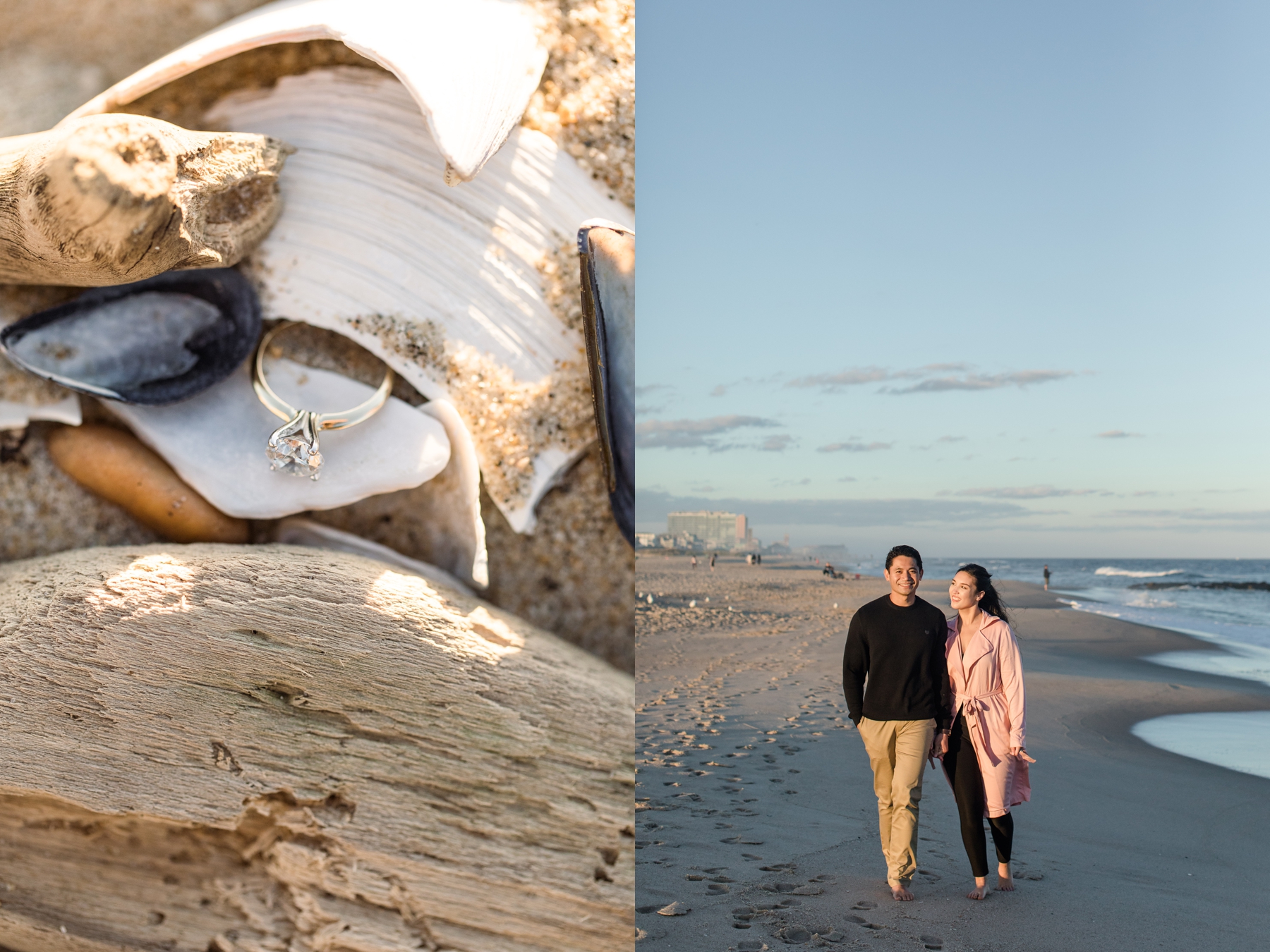 Bradley Beach is a beachy scene with a neighborhood walk around town. It's a great location for beach photos and offers a boardwalk with a mini golf place. What a perfect date night!
Hoboken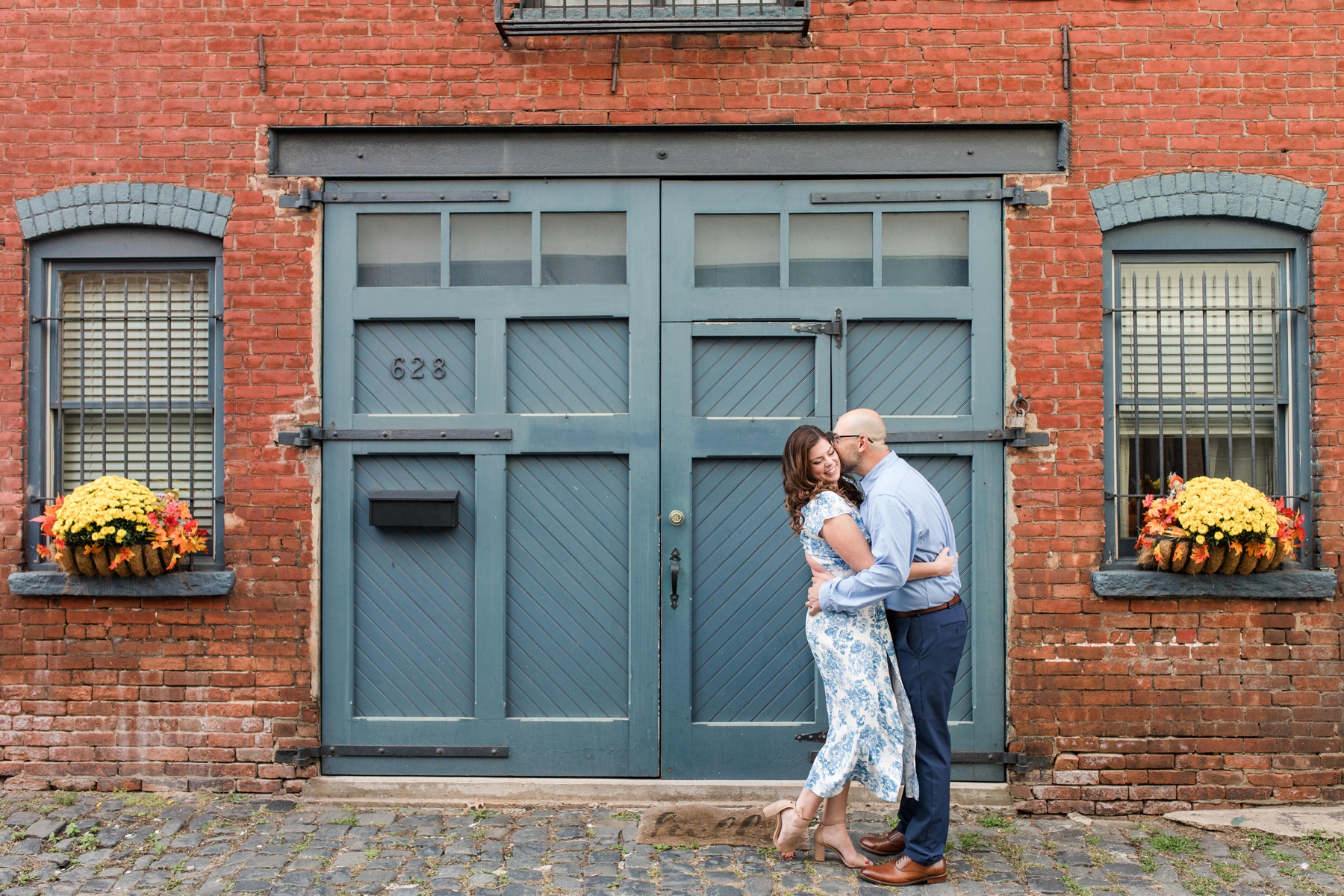 Hoboken is the perfect place if you want a cute neighborhood overlooking the waterfront to the New York City skyline in the distance. There are plenty of structures, painted murals, cozy alleyways, brownstone steps, and nature that can be used as backdrops to your engagement photography.