Stacy and Jake had their floral-filled engagement session at Sayen House and Gardens. This location is ideal for the garden-loving couple. There are so many pretty locations for your engagement photography! The trails, wooden bridges, and all the nooks and crannies throughout this park create that beautiful landscape in your photos.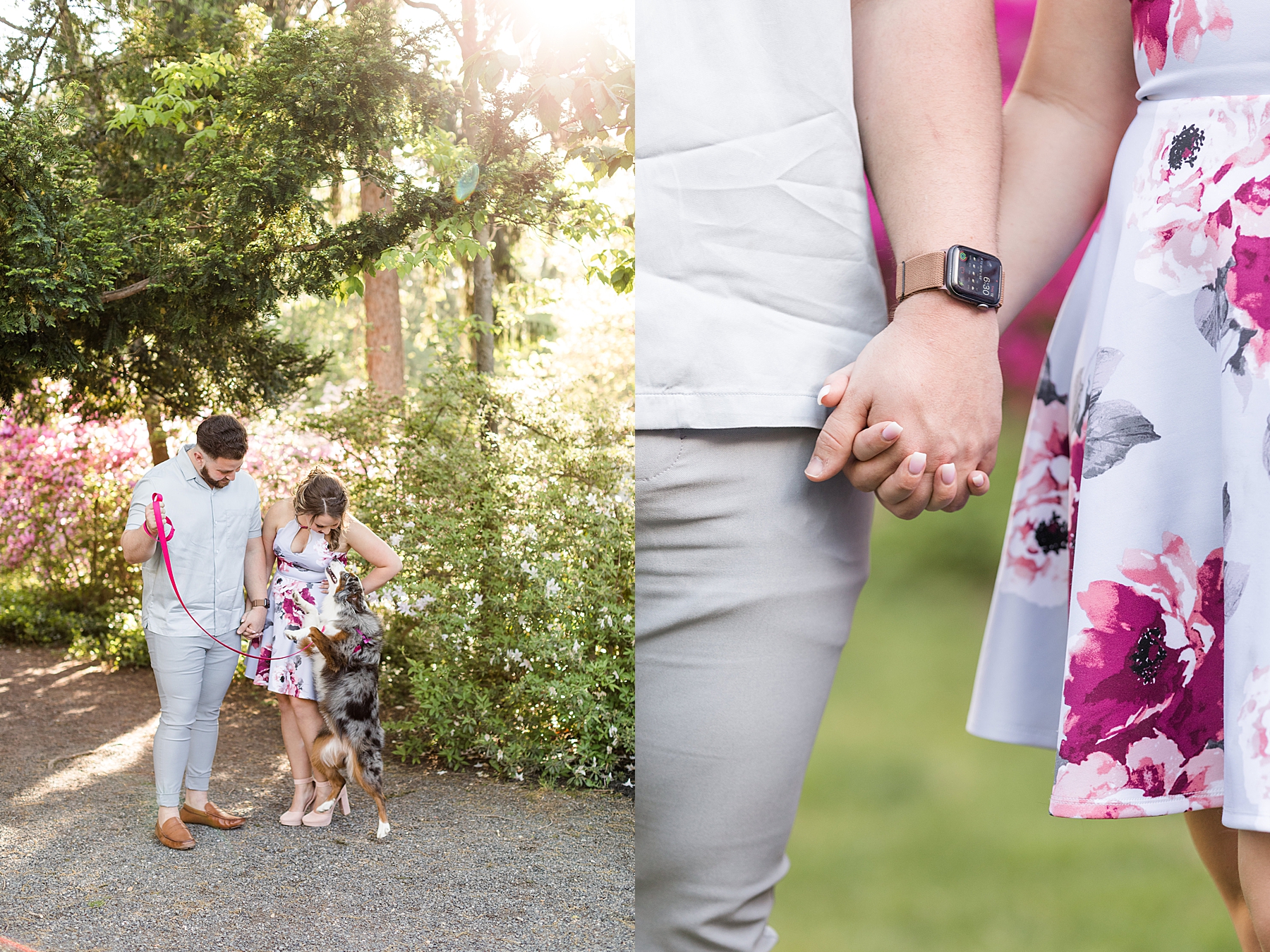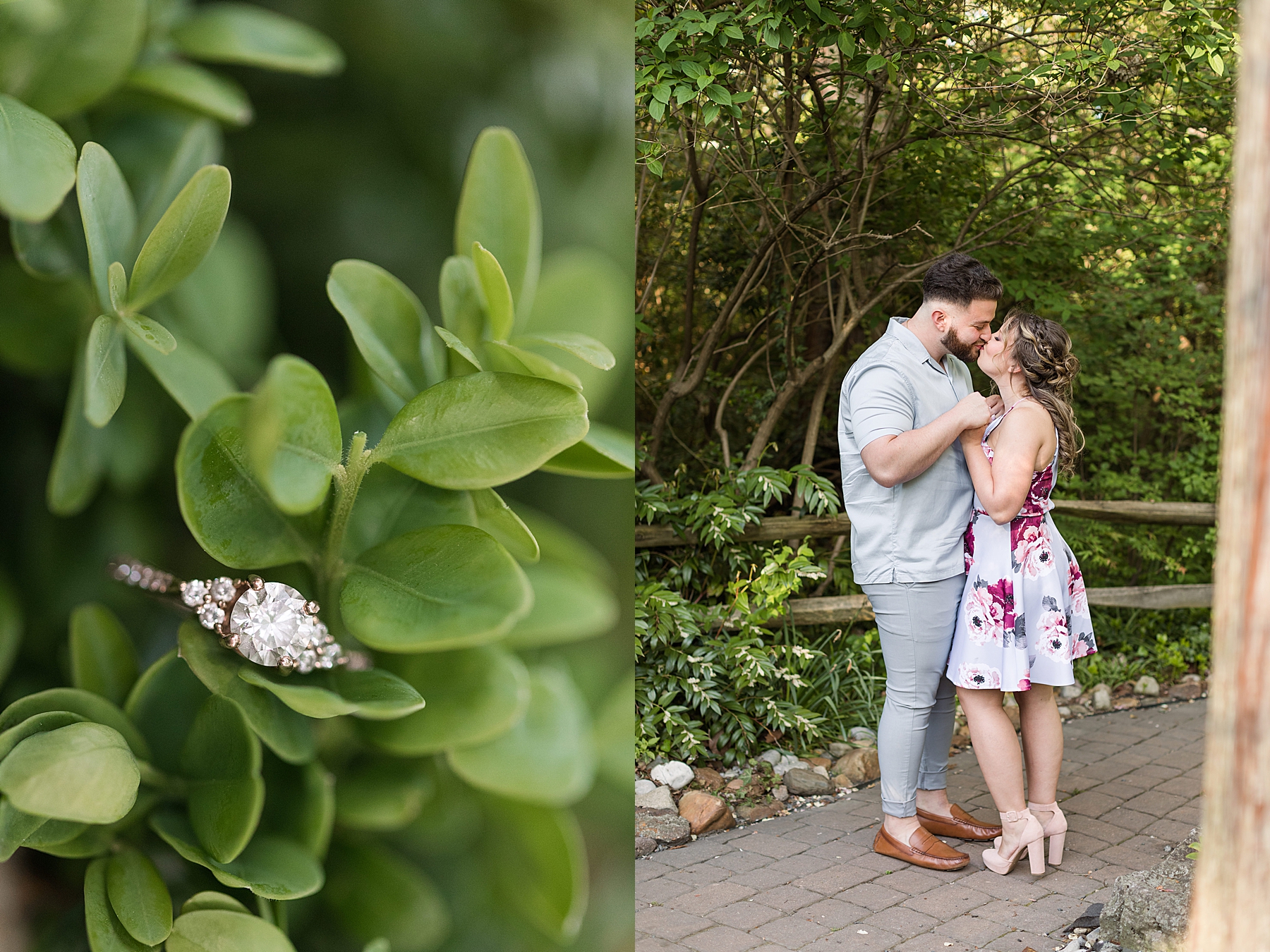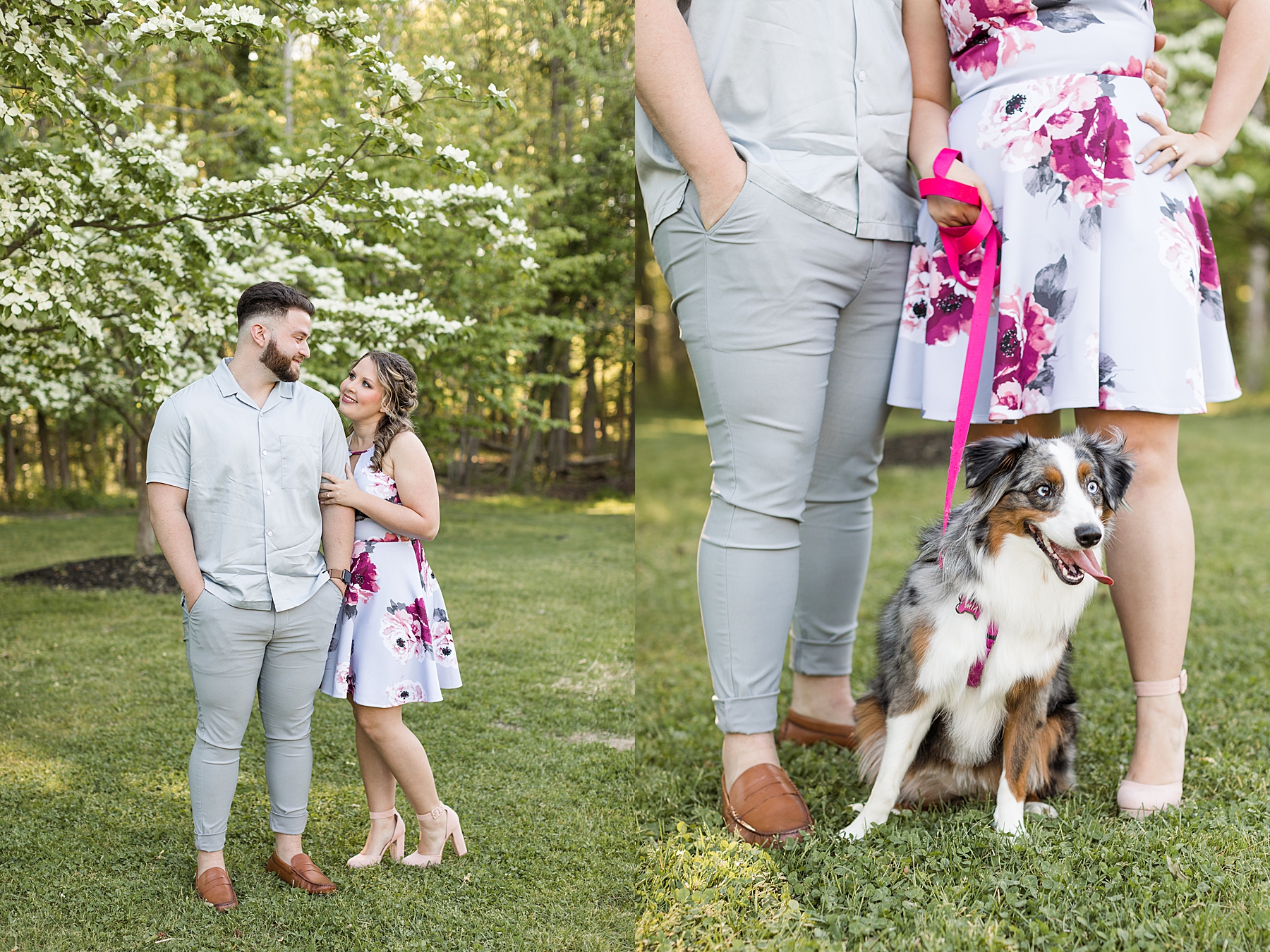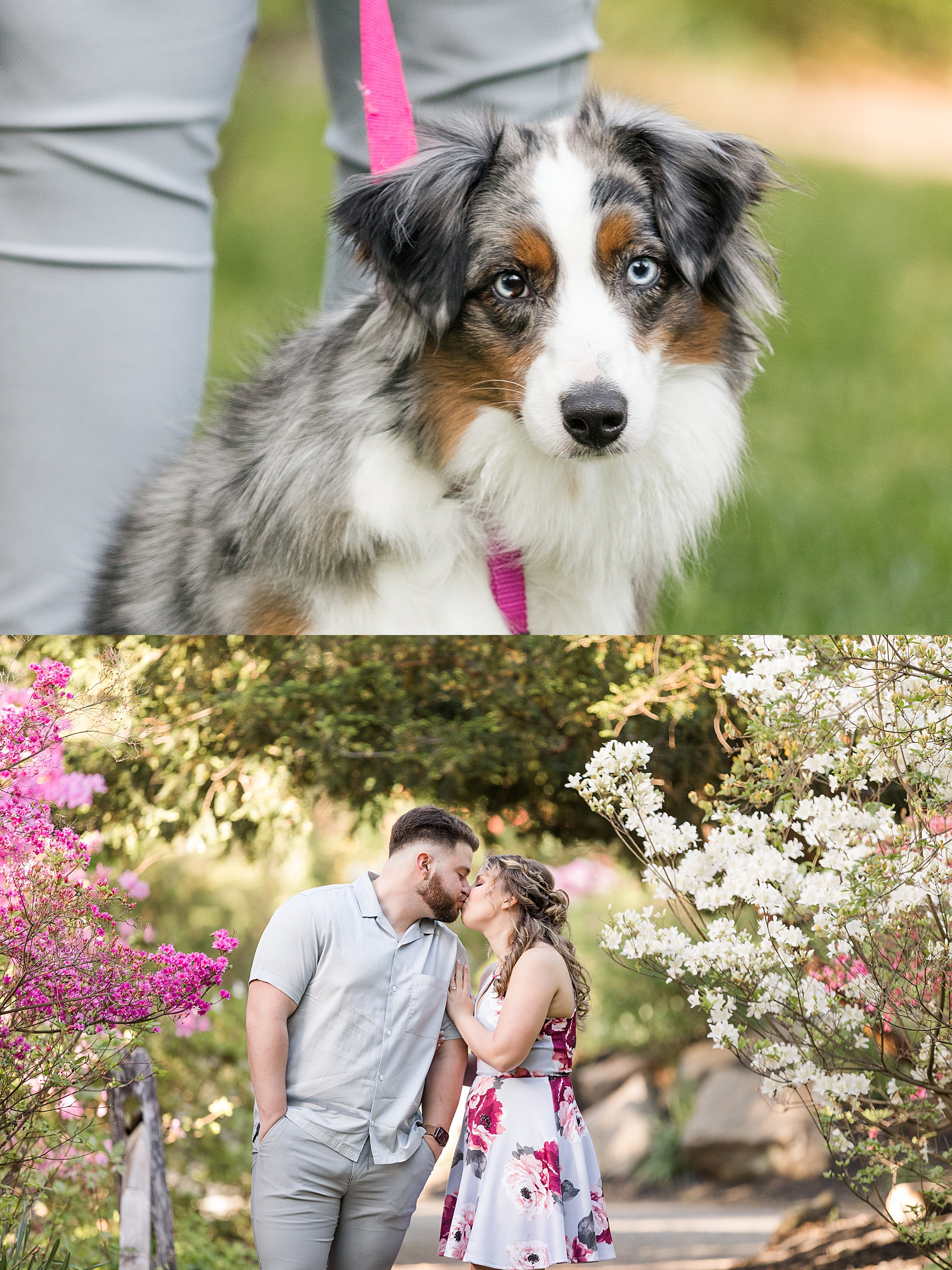 Stacy was a senior, and Jake was a freshman when they met in high school. A mutual friend introduced the duo, and they instantly developed a connection. Stacy's favorite thing about Jake is his personality. He is always caring, thinks about others, and makes her laugh without even trying. Jake's favorite thing about Stacy is how unique she is. She's the only person he knows this is the way she is: goofy, hardworking, and as Jake described beautiful!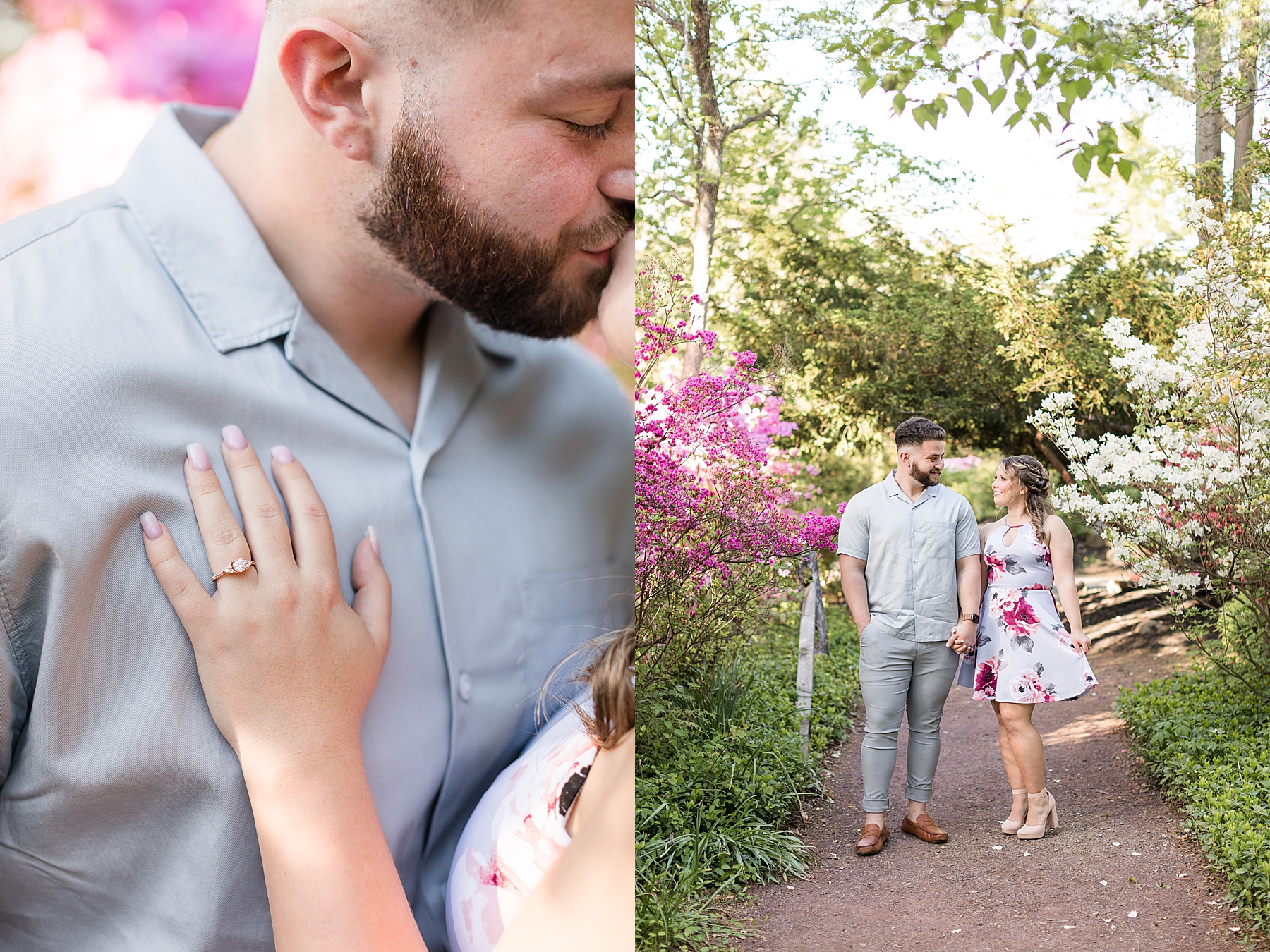 Their gorgeous 1 ½-year-old Miniature Australian Shepard named Mia joined them for their engagement session. She was extremely friendly and very excited for her mom and dad.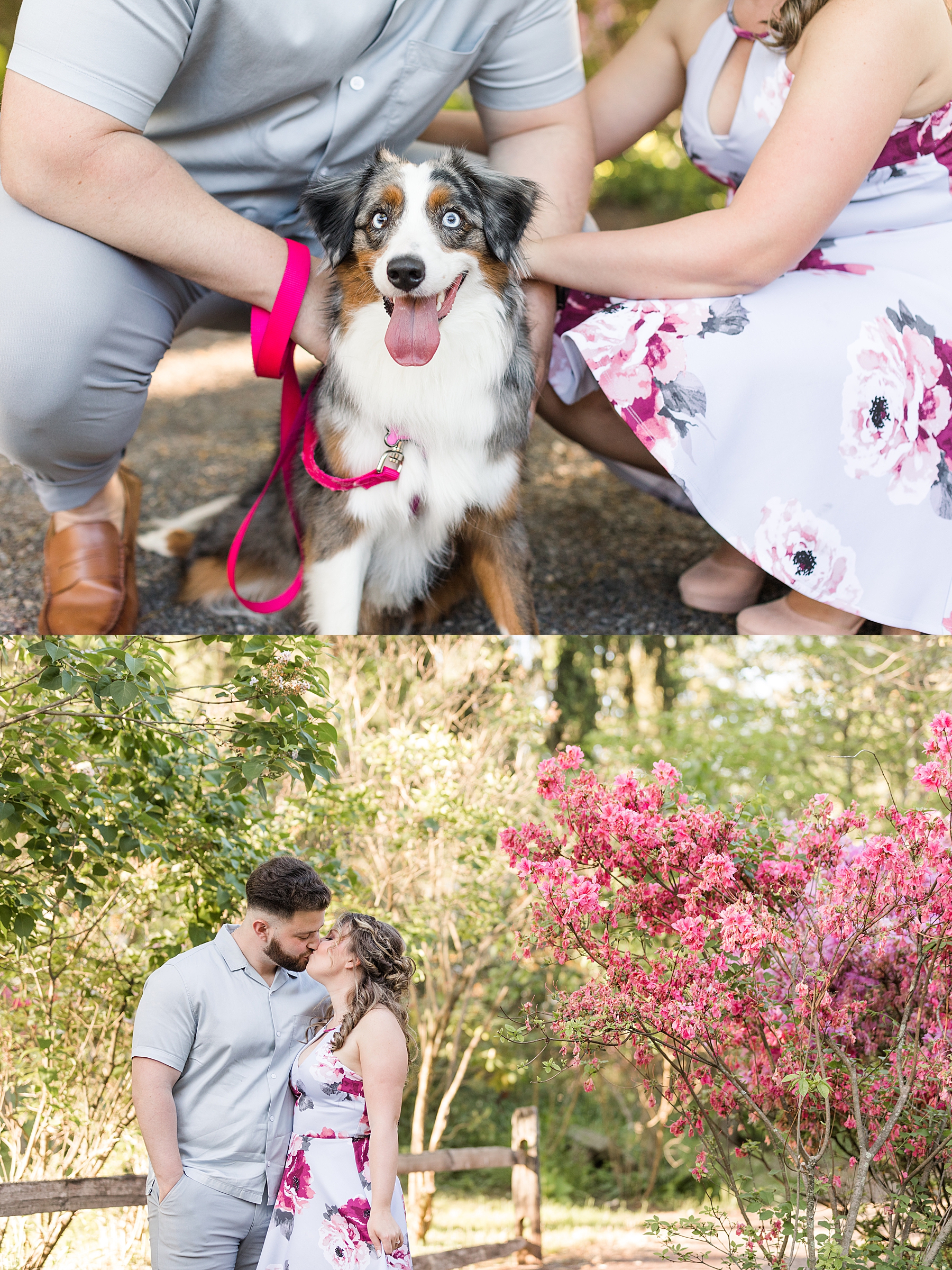 Their perfect evening together: "Honestly, if we could describe our perfect date night, it would include takeout, a movie, and cuddles on the couch with our dog, Mia." – Stacy gushed.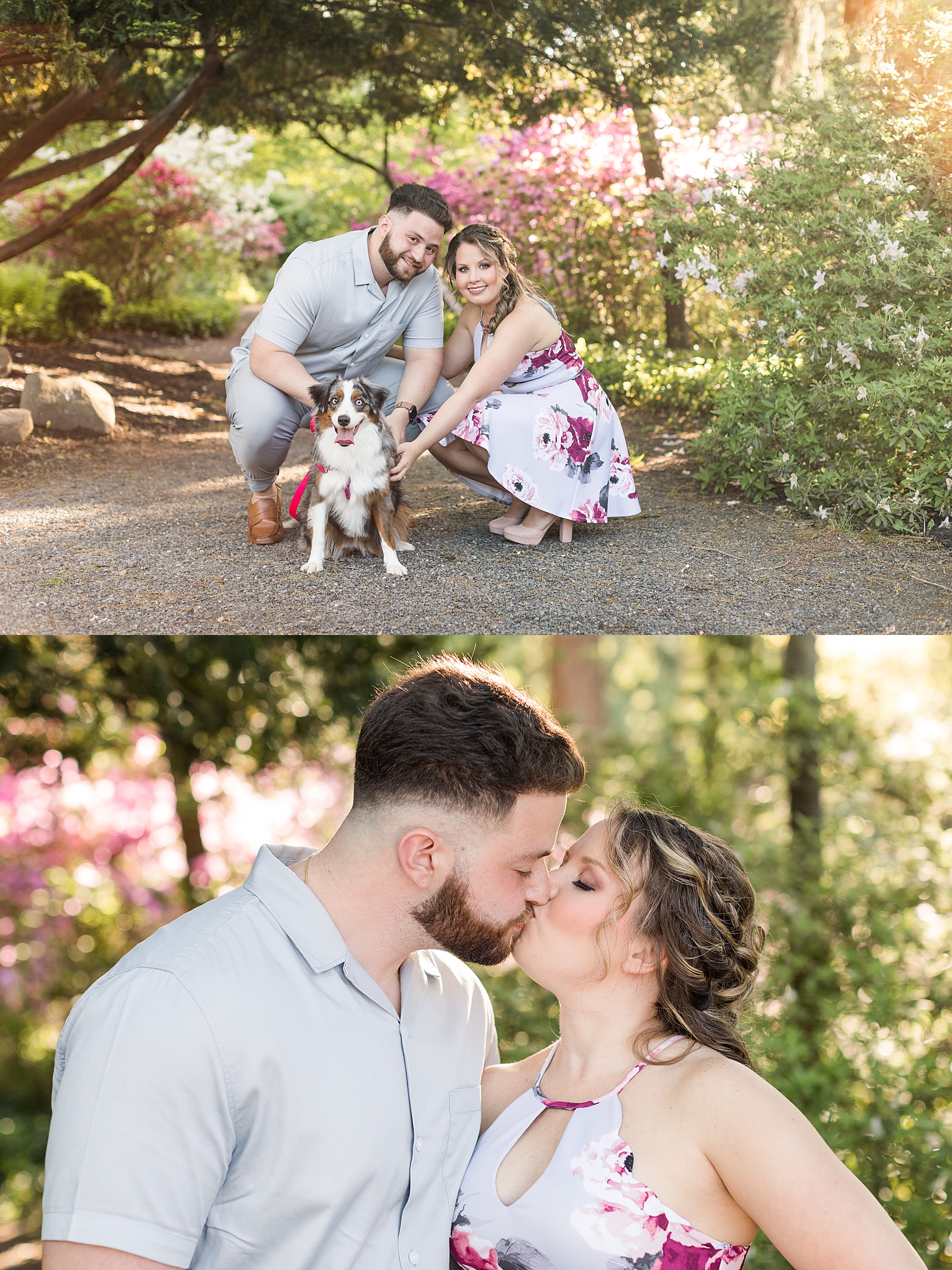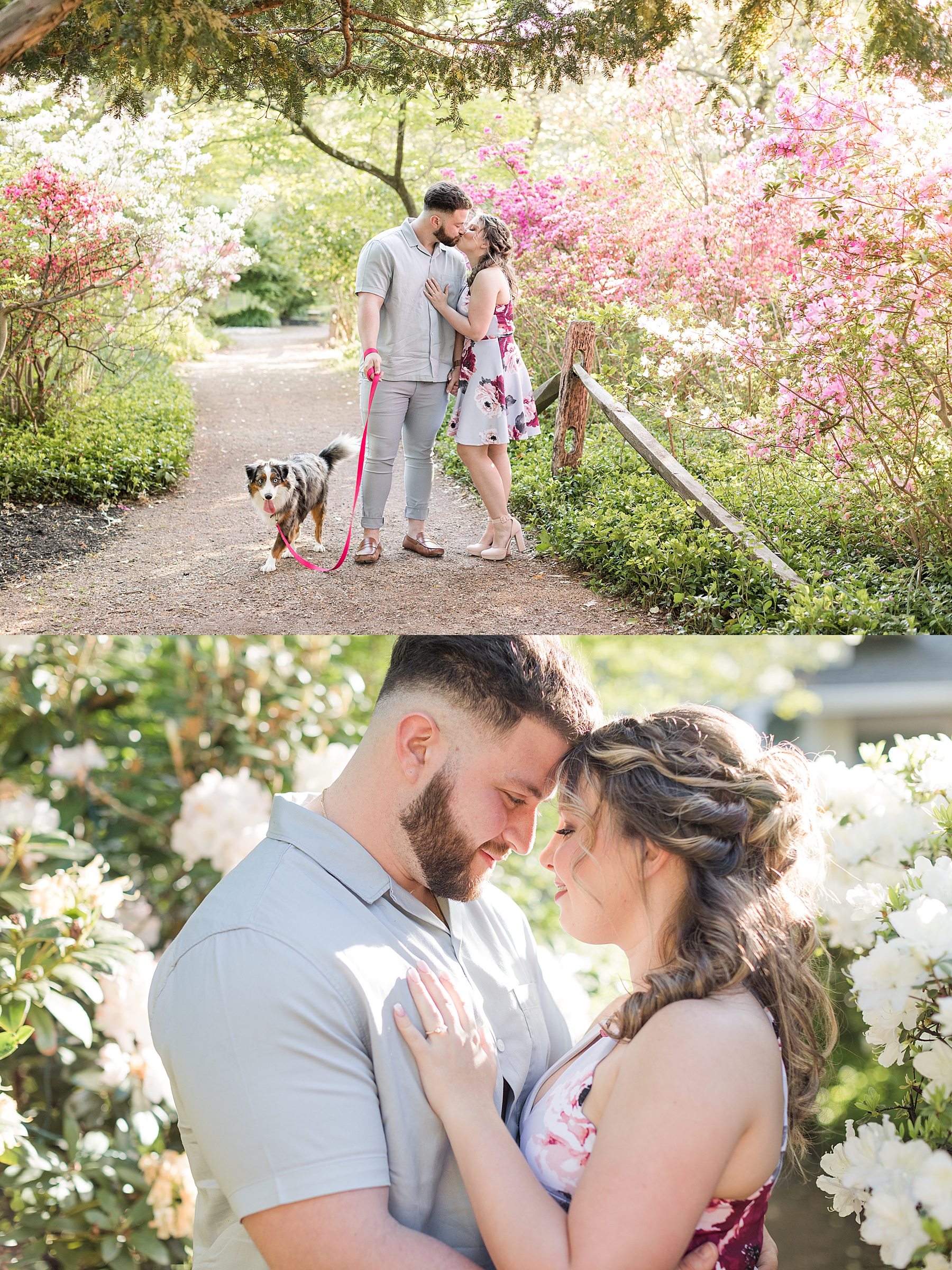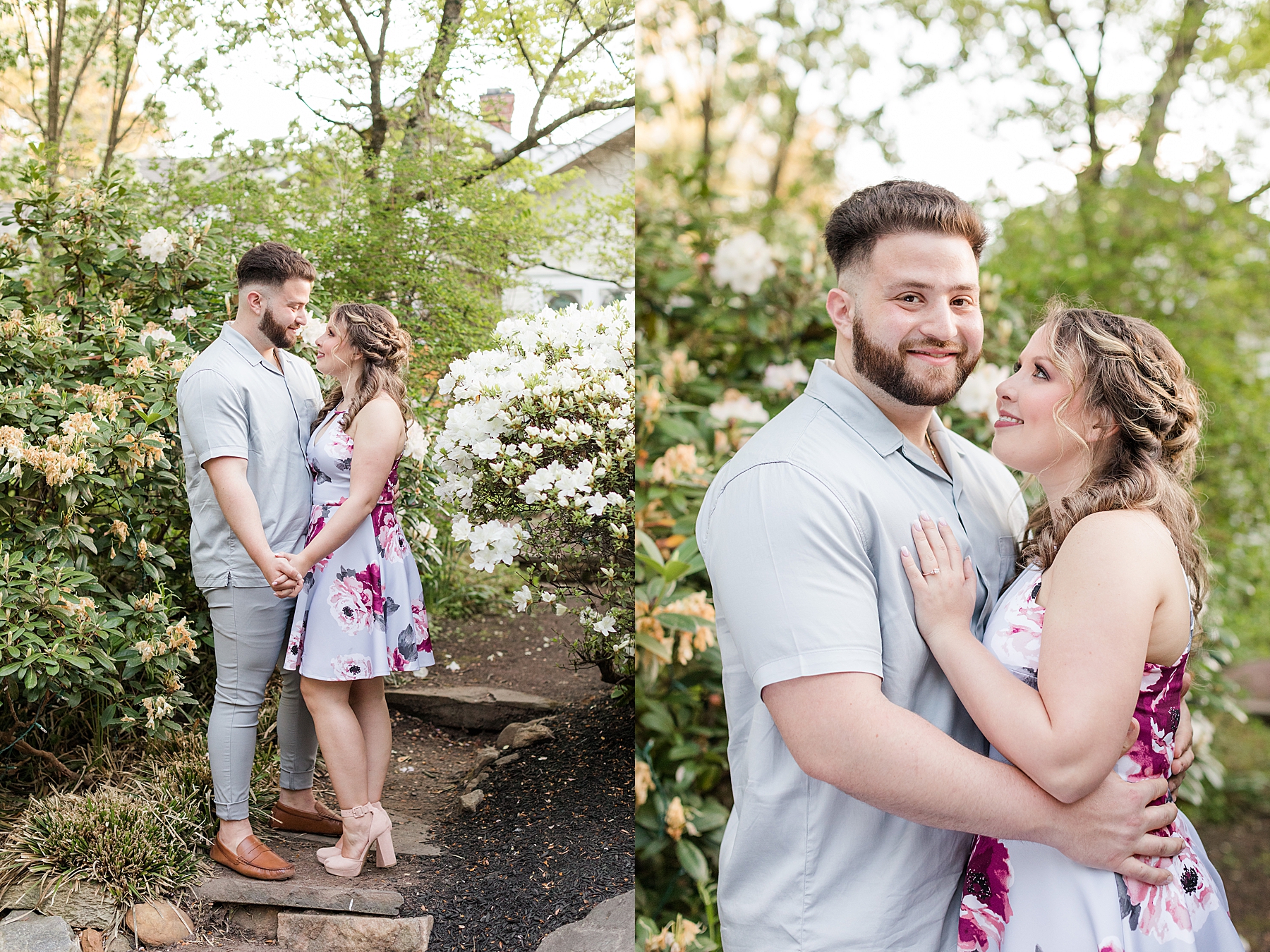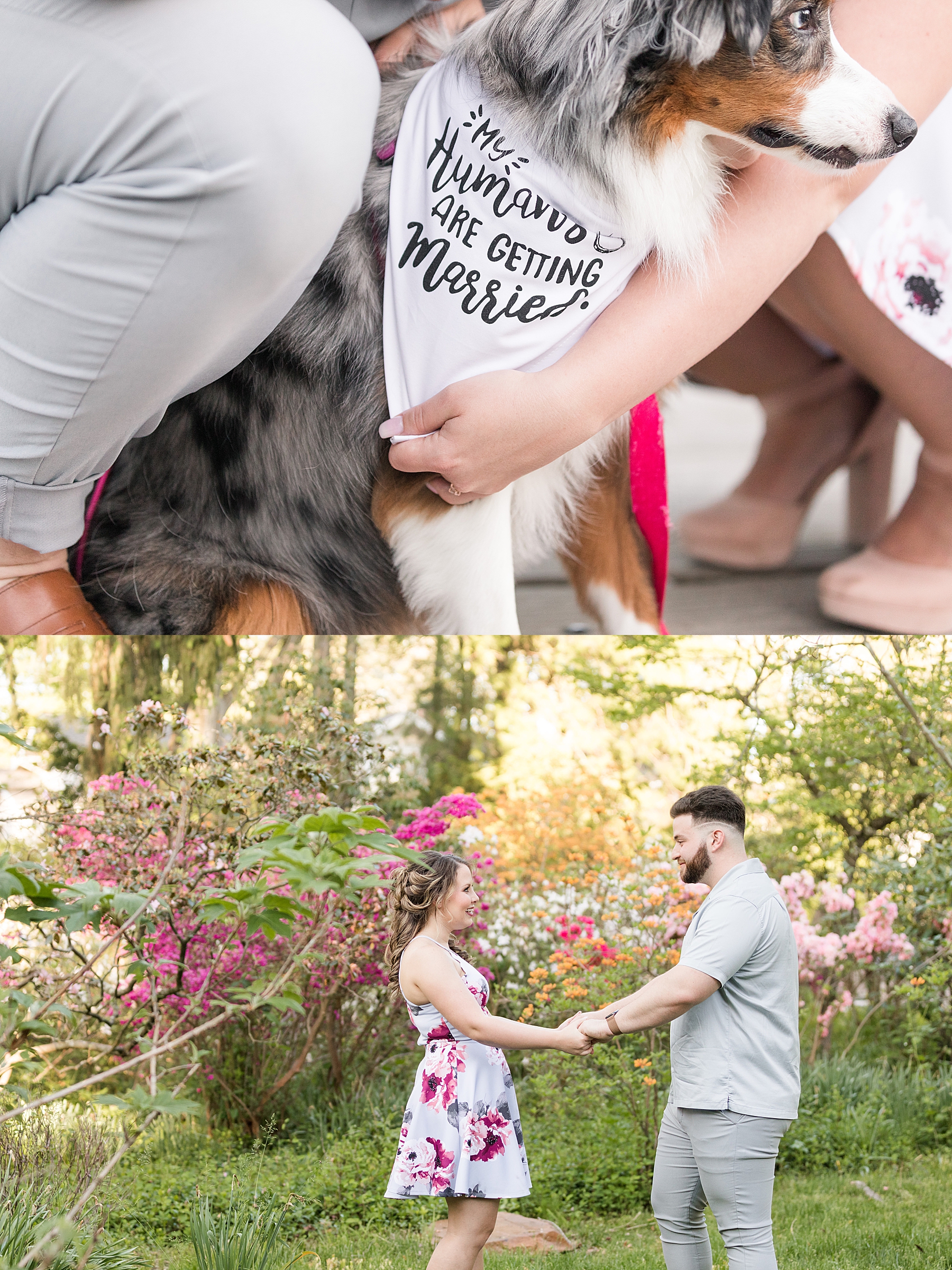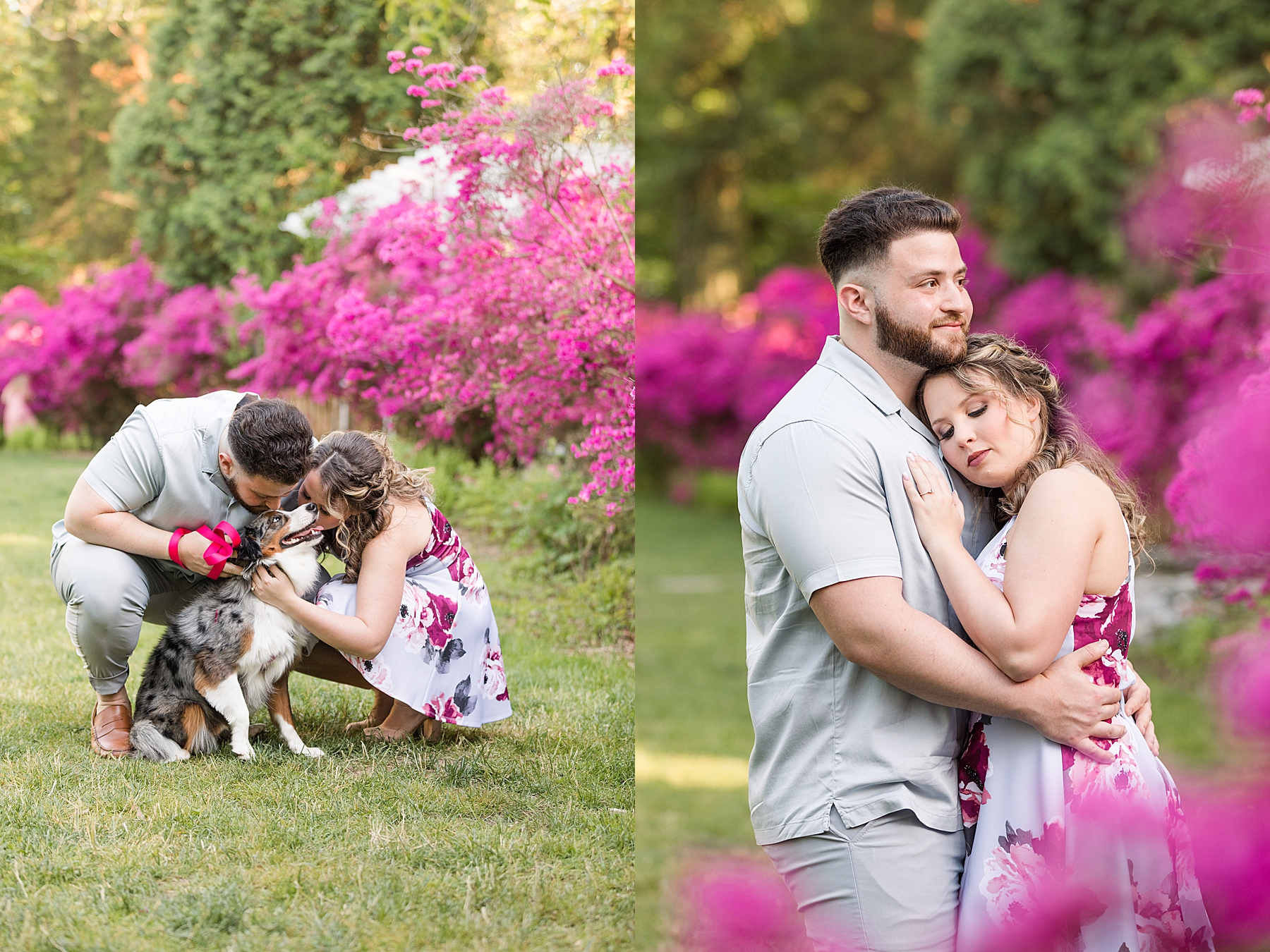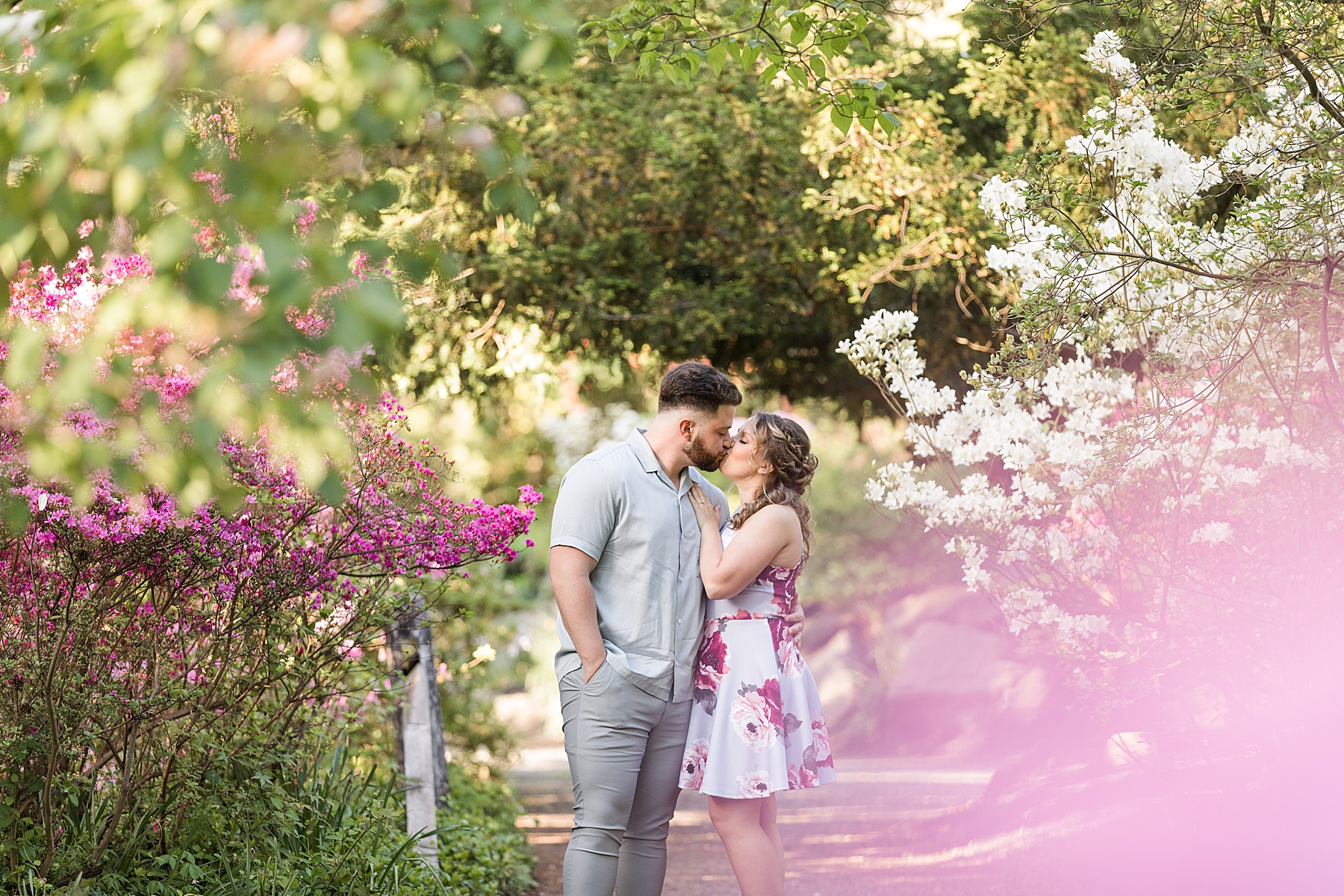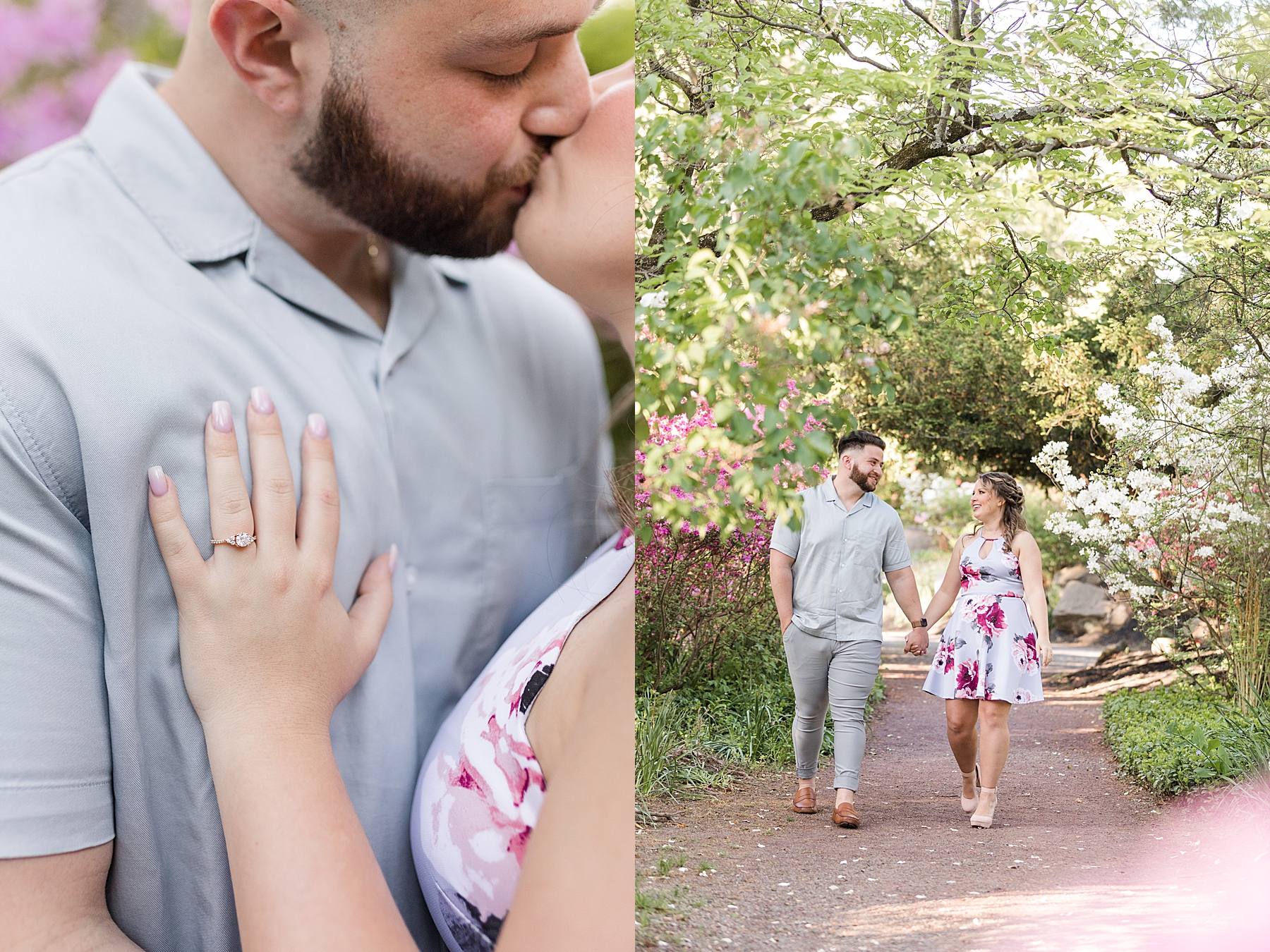 What are the two of you most excited about for your wedding day?
"We are most excited to be able to start our new chapter surrounded by the people we love the most."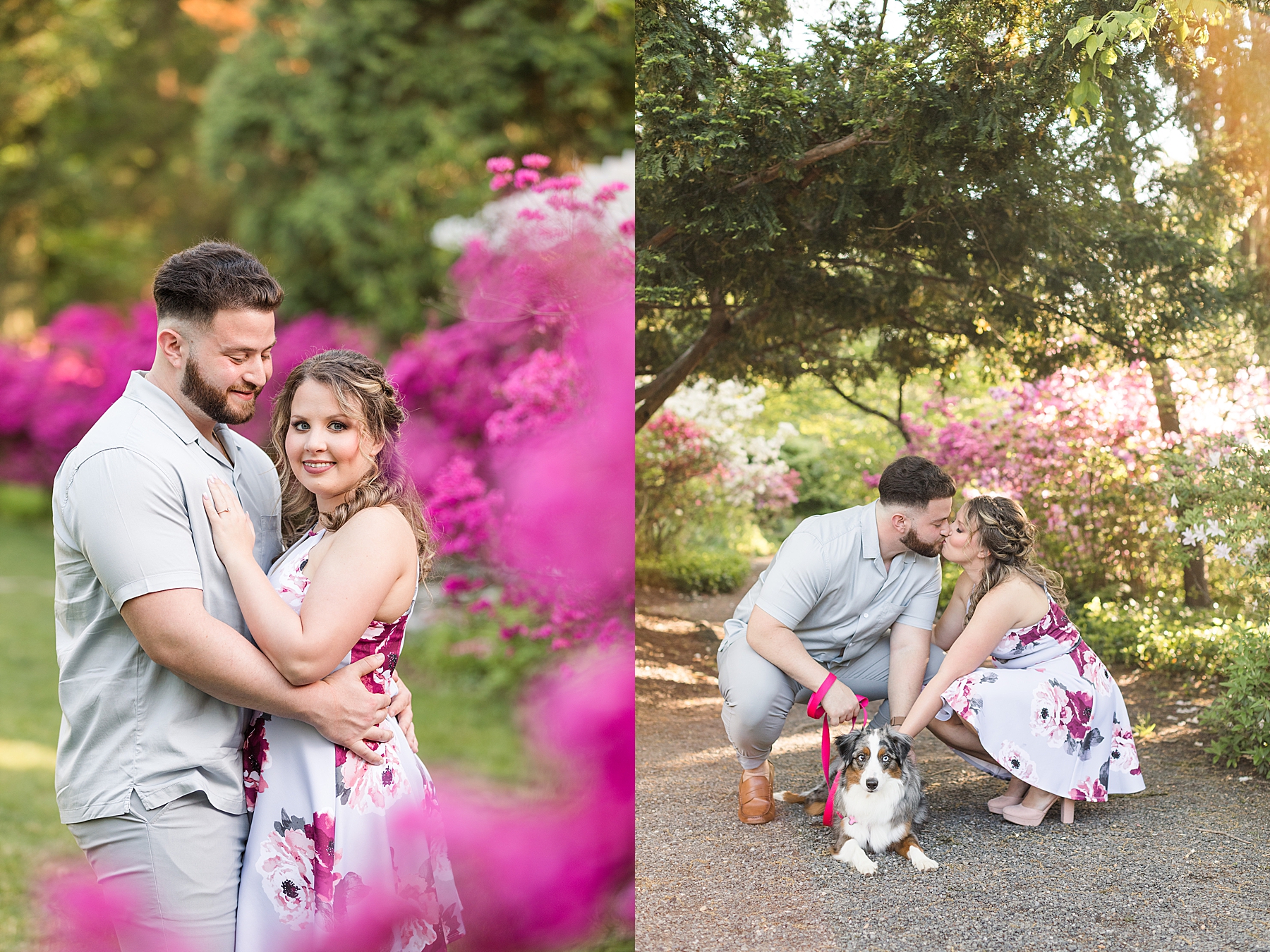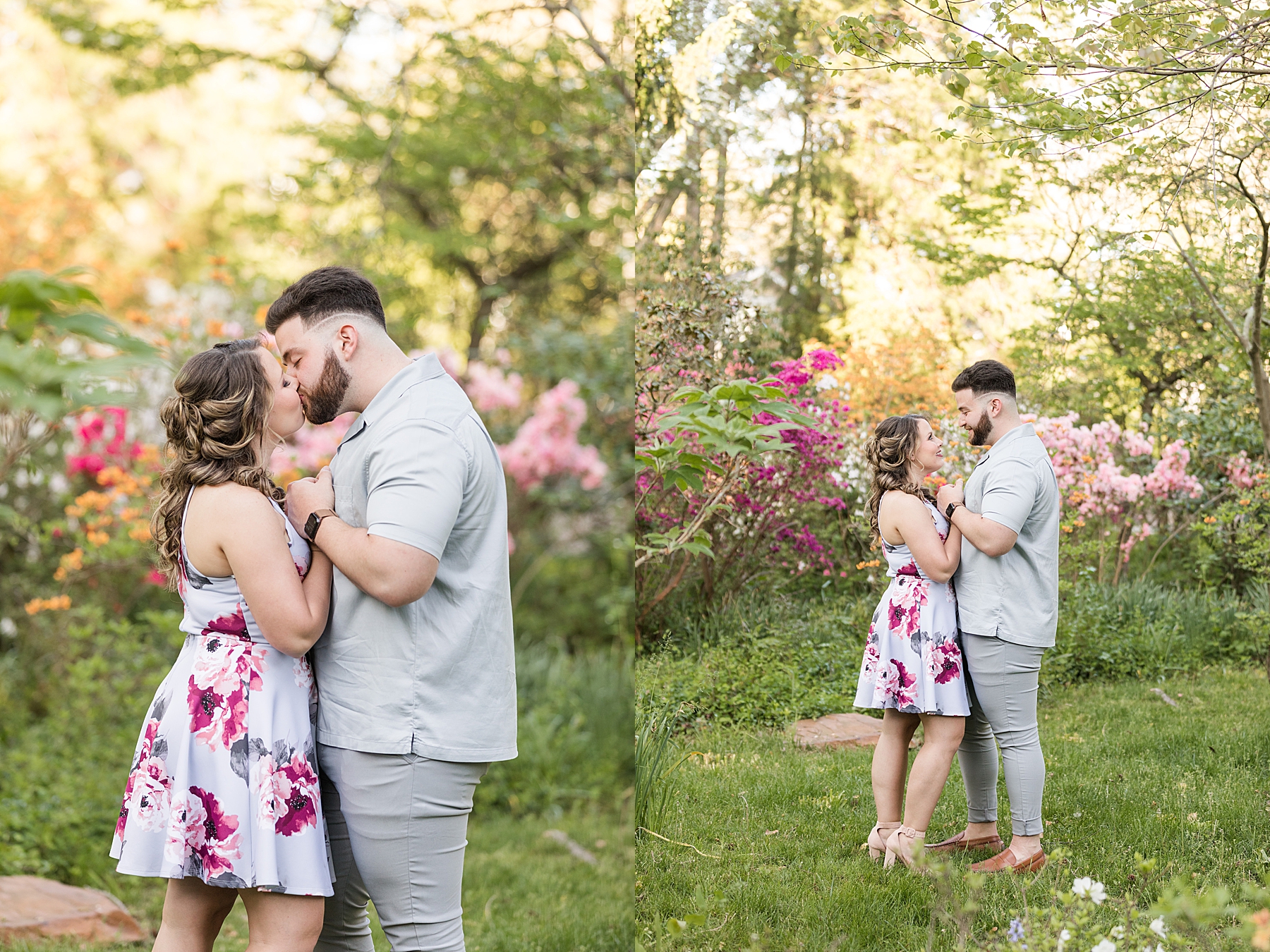 Proposal Story Alert:
They took a trip to visit a friend in Tampa, FL and rented an AirBnB with some other friends. They all flew down together to spend this trip as our "end of summer" vacation. Little did Stacy know the real purpose of the trip. Everybody being in on it made the execution of the proposal very smooth! They all went to dinner in St. Petersburg, FL, and walked across the street to take sunset photos on the beach. When Stacy wasn't looking, Jake took the opportunity to drop to a knee and make the best decision he's ever made. She said yes!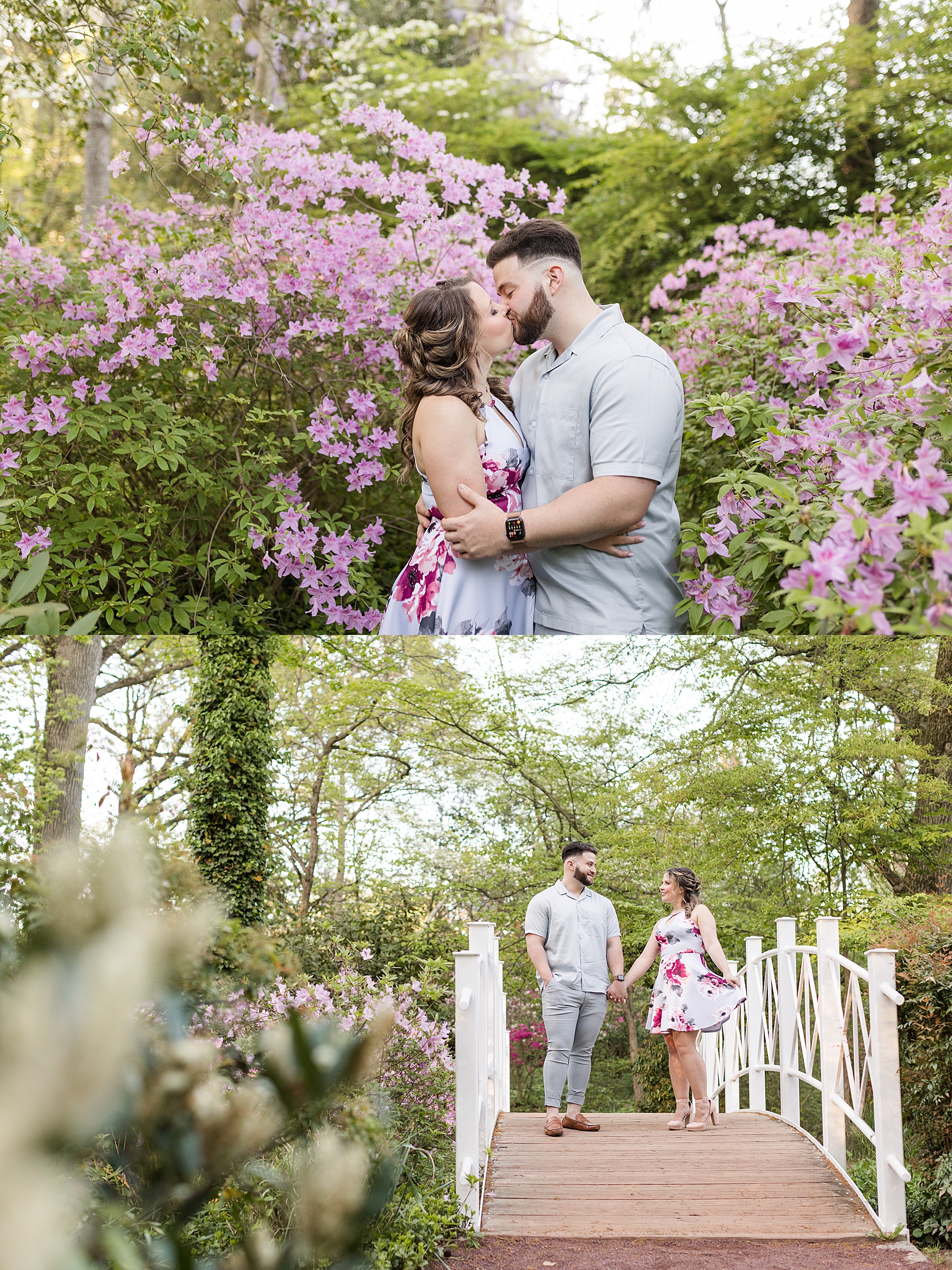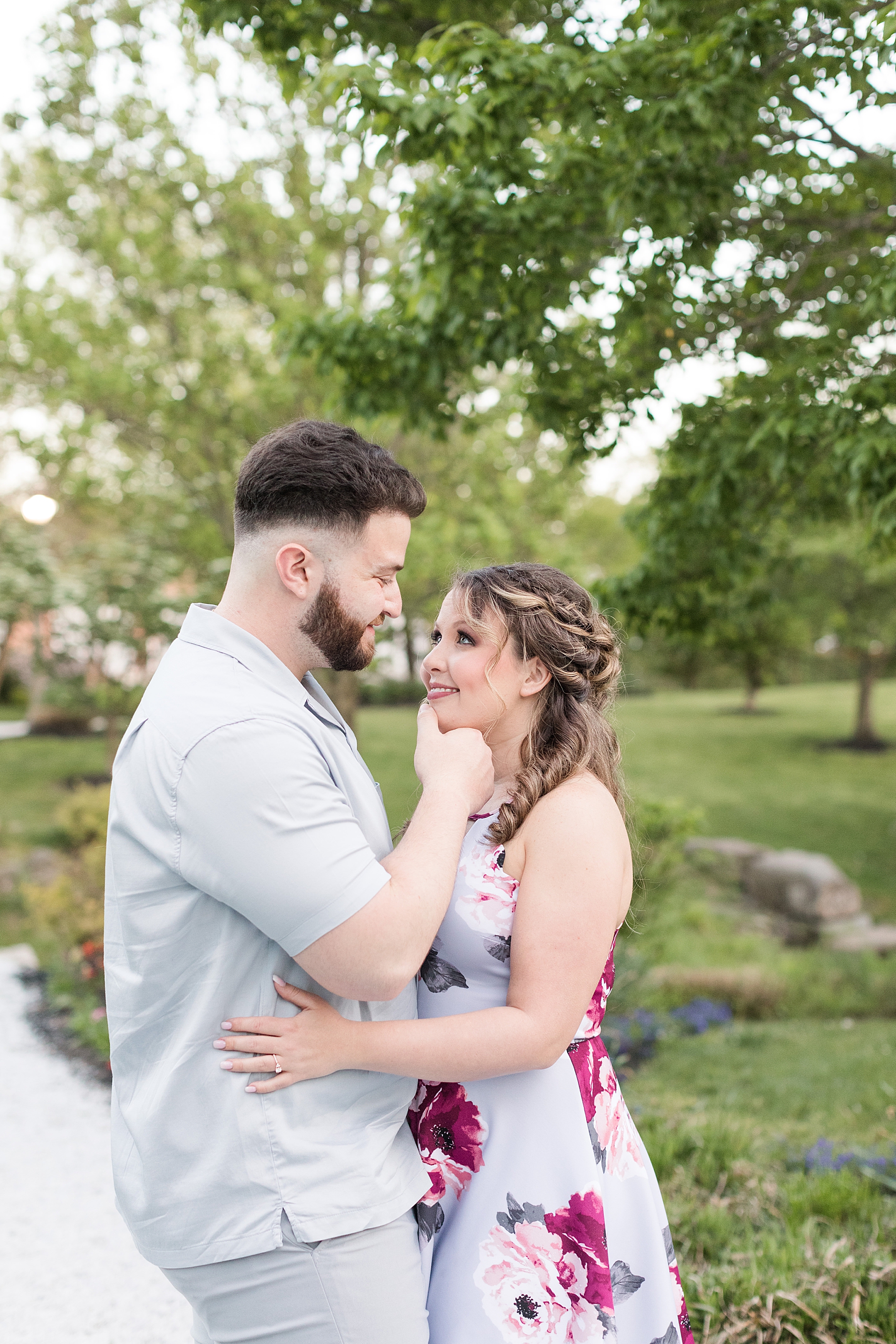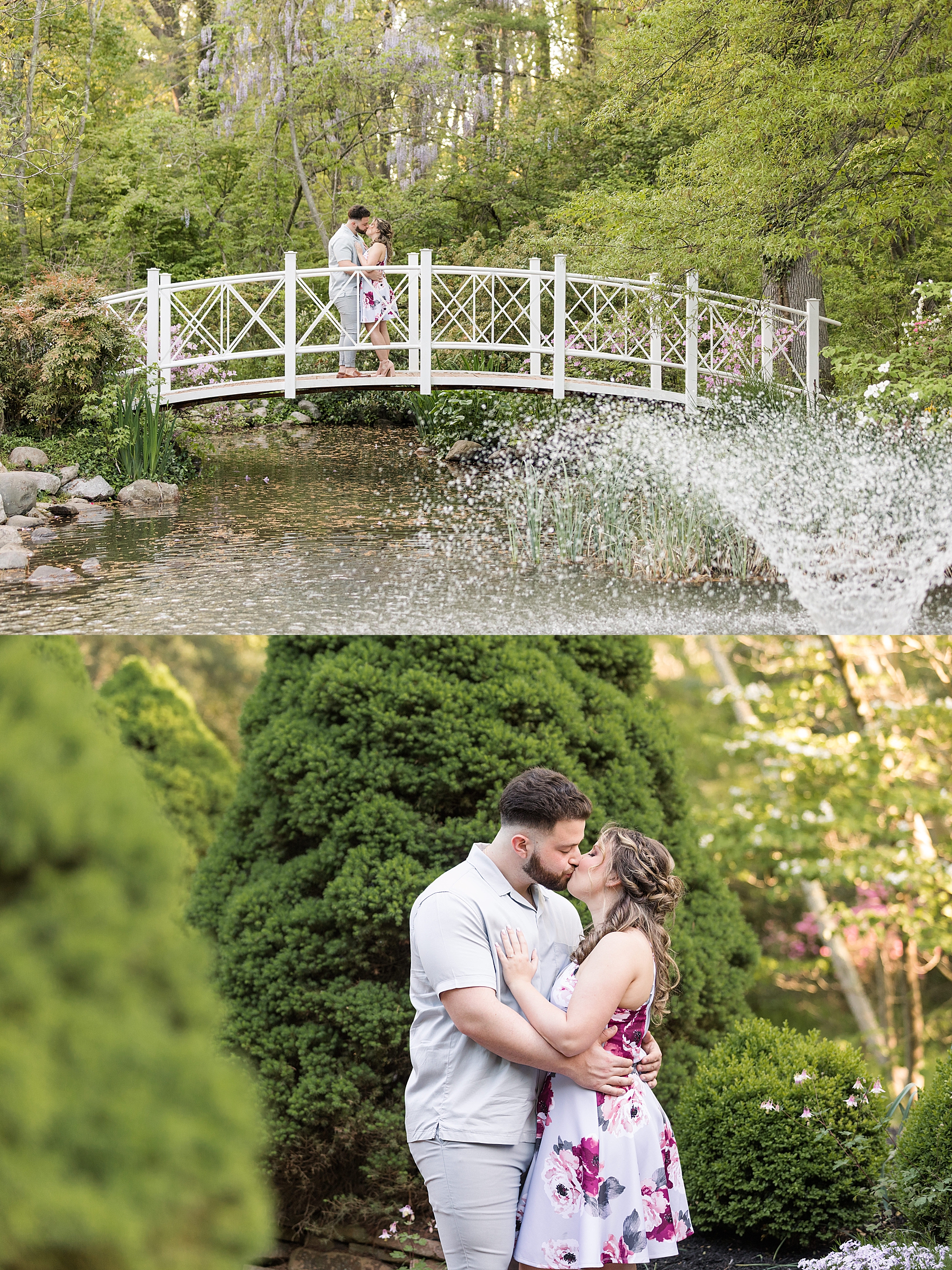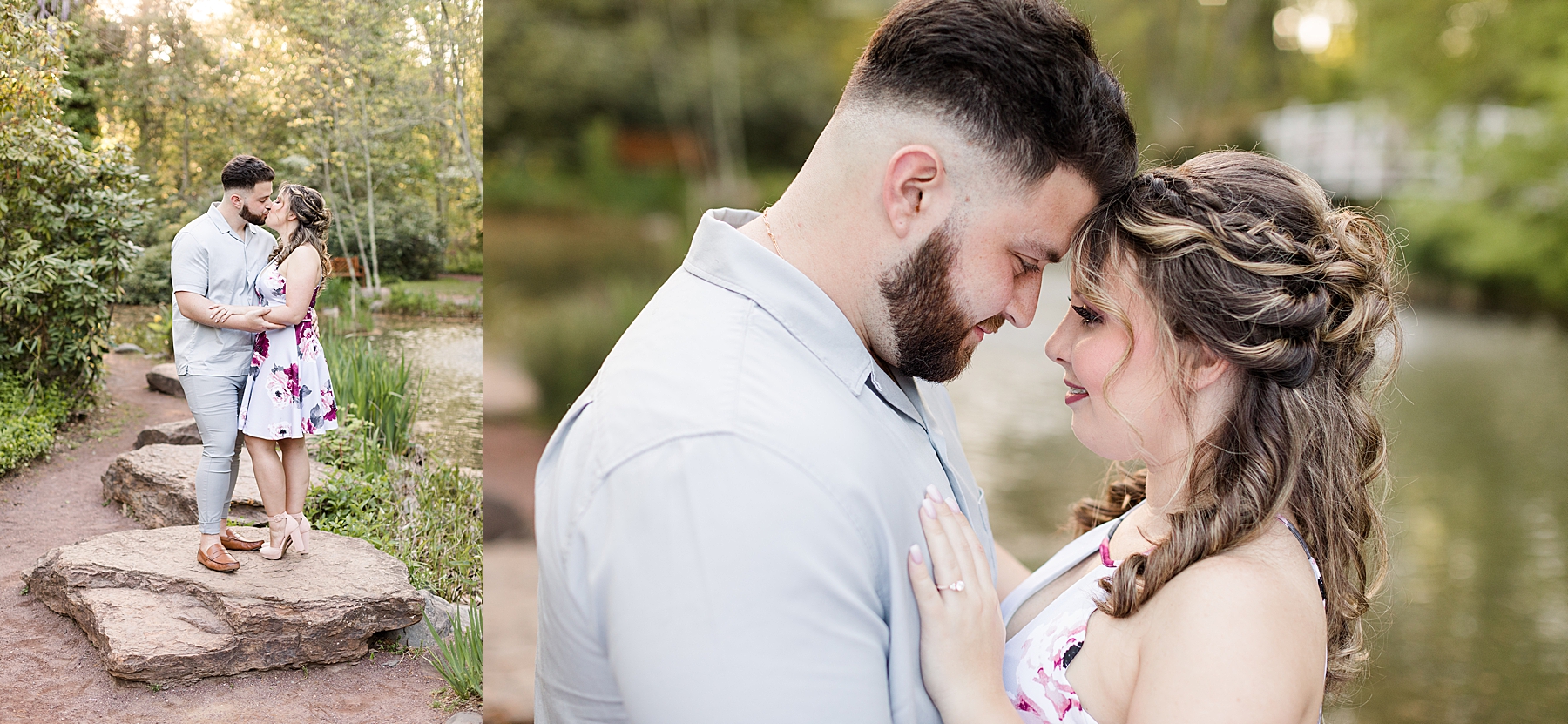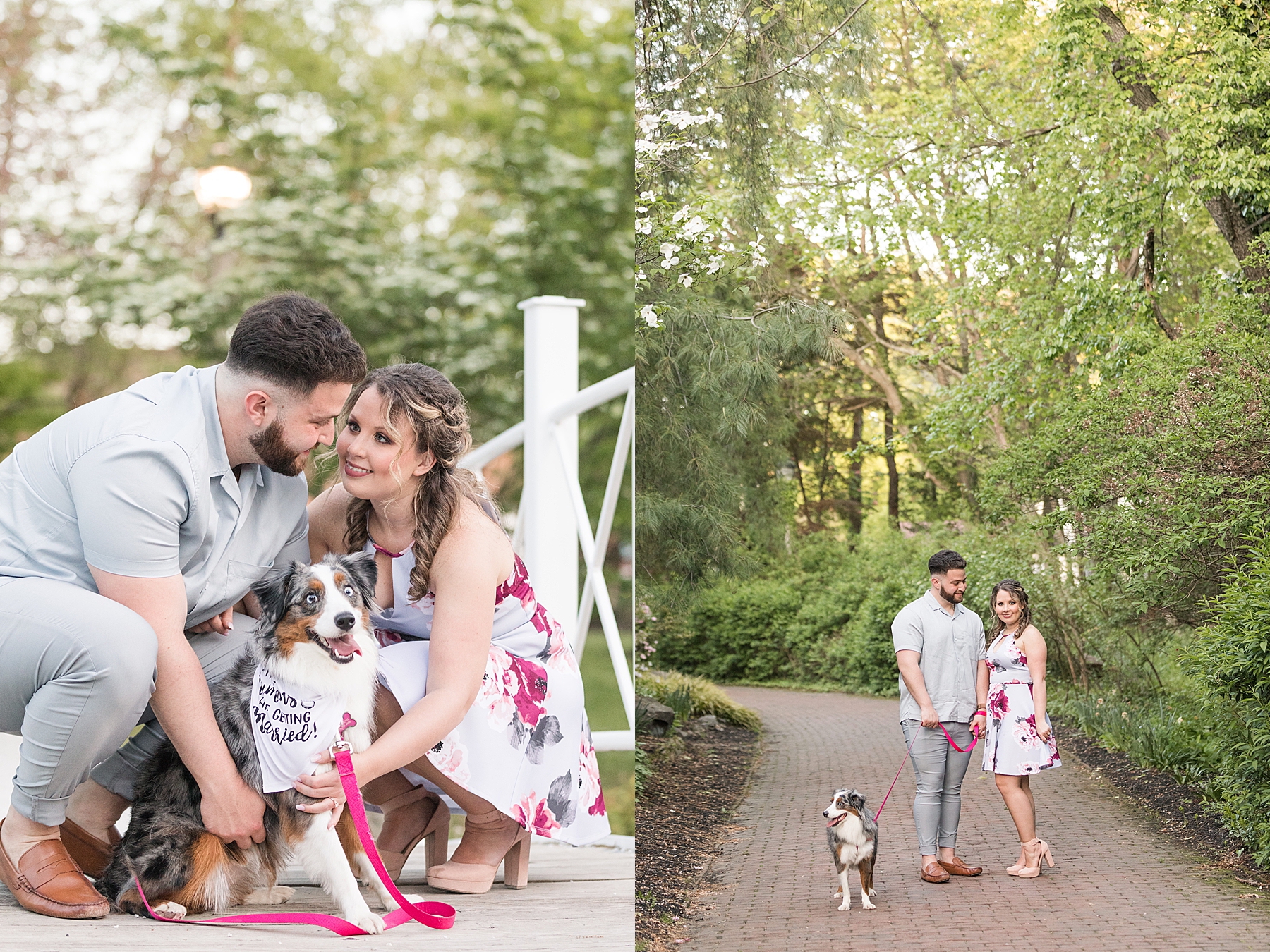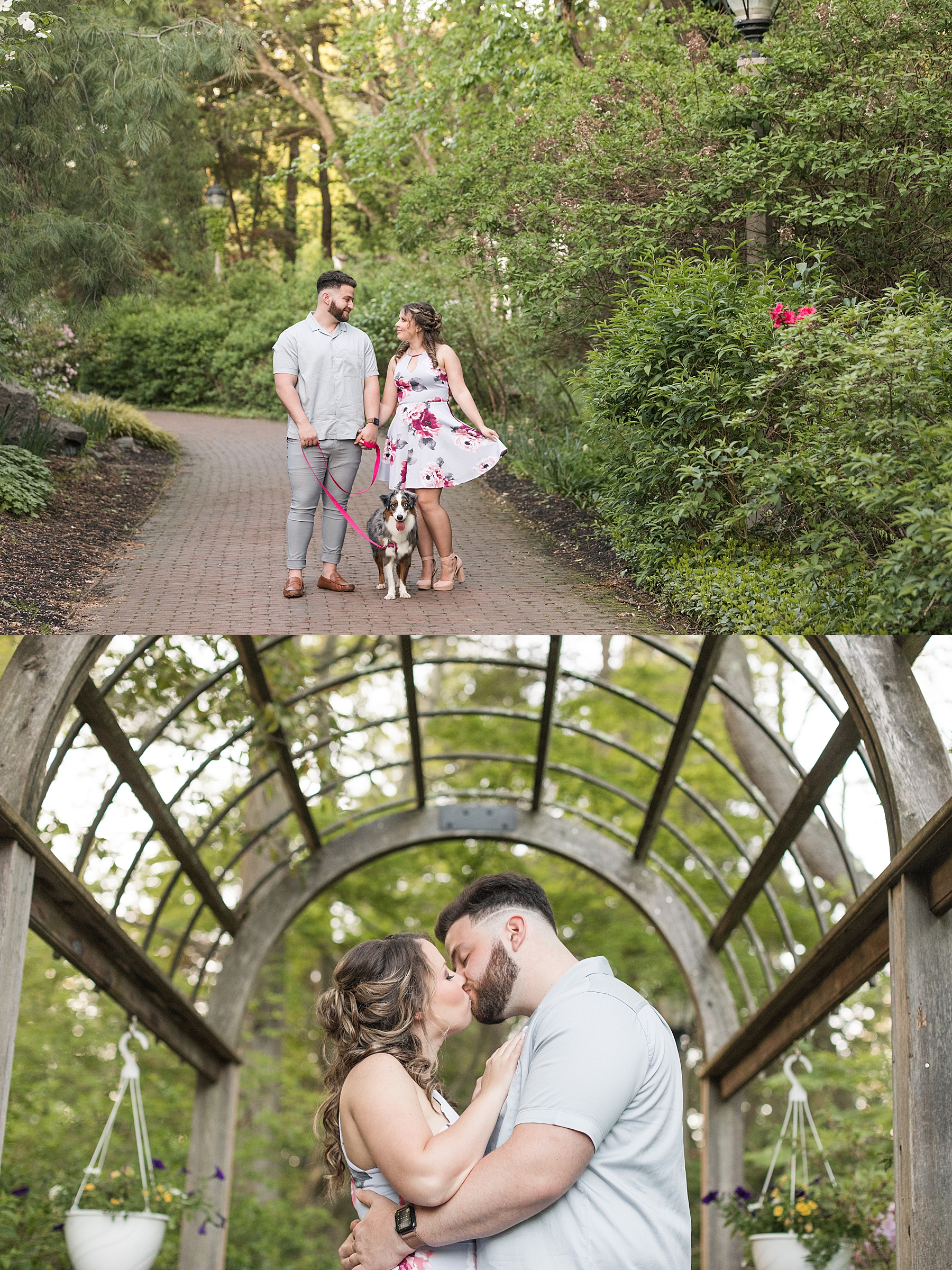 Congratulations to Stacy and Jake! Thank you for choosing Limelight Entertainment to capture your engagement photography at Sayen House and Gardens. We are excited to join you again and capture your wedding day at The Hamilton Manor.