Wedding Venues Near Atlantic City
Bogeys
The Reeds at Shelter Haven
DJ Services in Atlantic City, NJ
You know just how powerful music can be when you are a music lover. Music evokes memories, creates moods, and inspires feelings in people. Even if you do not think of yourself as a music person, you probably have a song that takes you back to a favorite moment. Our job as DJs is to use the power of music to curate a playlist that matches the vibe you want for your event. Joyful, serious, playful, or even somber, we provide an essential backdrop for any occasion.
Wedding DJ Services in Atlantic City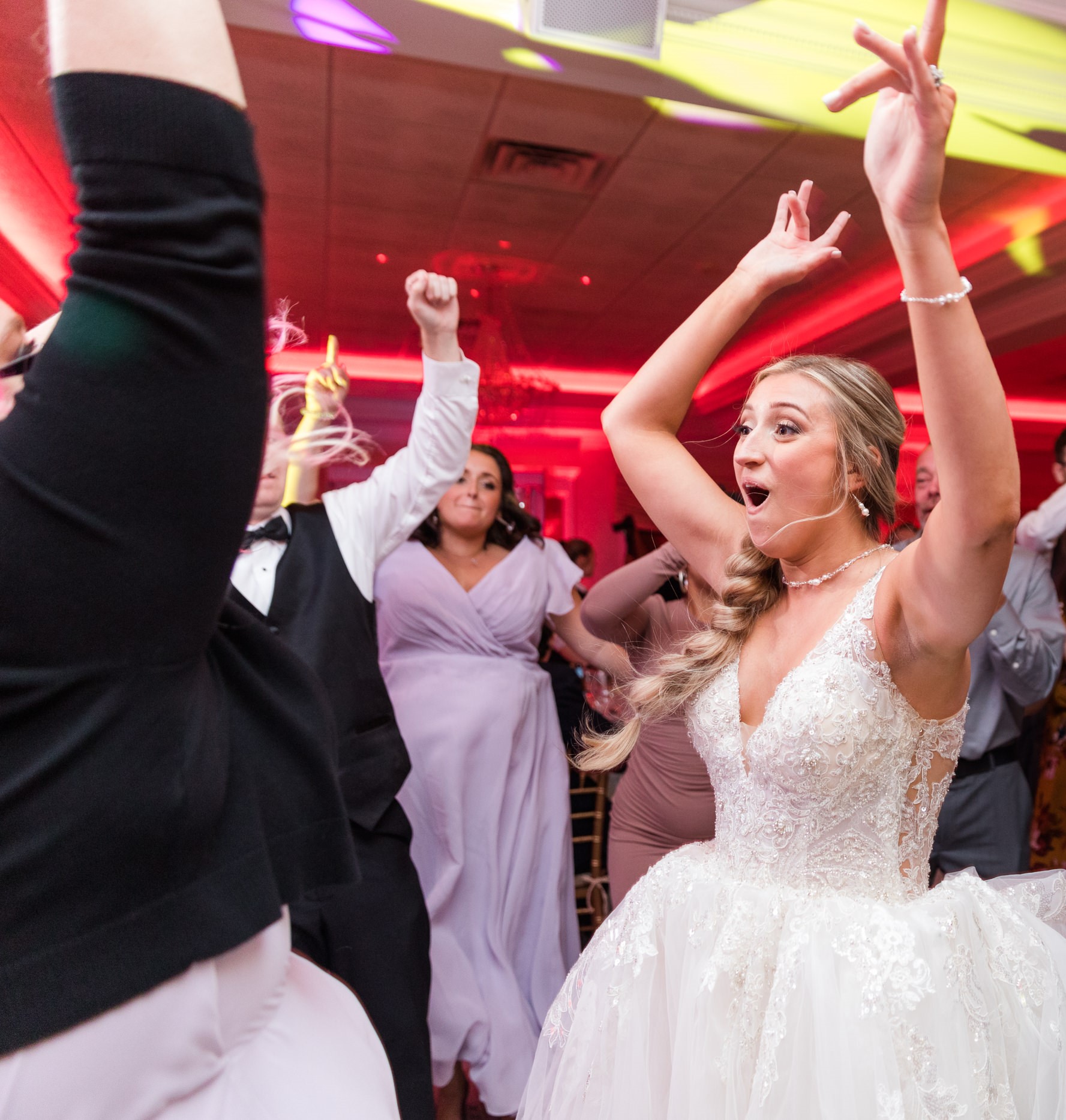 Think about the last wedding you really enjoyed. It was not really the wedding, was it? It was the reception. The wedding DJ probably played a critical role in helping you enjoy that party. From helping the bride and groom select the perfect song for a first dance to the family-joining elements of the father-daughter or mother-son dances and the joyful group celebration in popular line dances, DJs direct and encourage your guests to enjoy themselves. With our musical selections, we help schedule the flow of the party. Subtle, more subdued music while guests mingle and dine, older favorites to get your older relatives out on the dance floor, and popular party music to round out the night once people are loose and ready to party.
As wedding DJs, we also help with timing and crowd control. We get your guests' attention to announce you as a married couple, for cutting the cake, and for other wedding events. A good DJ does all this seamlessly, bringing humor and love to their services without ever upstaging the wedding party.
Engagement Photography in Atlantic City, NJ
Sure, you could use your favorite snapshot in your engagement announcements. Still, once you start talking to your beloved, you may disagree about which is your favorite. We all have a natural bias to gravitate towards photos where we look our best. However, engagement photos are not about who looks the best but about letting your love for each other define the picture. Our Limelight engagement photographers are experts at helping you be comfortable in front of the camera. They work with you to bring out your personality so that they can get images that show more than how you look; they show how you feel about one another.
Photo Booths in Atlantic City, NJ
Even as professional photographers, we have to admit that some of our favorite photos come from photo booths. No matter how skilled a photographer is, some people refuse to loosen up and let their personalities shine through in photos. They may think they are unattractive or hesitate to look relaxed and comfortable. A photo booth at your Atlantic City party can change all of that. With our props and backgrounds, photo booths give guests an activity and permission to act silly, young, and playful. Combine that with some free-flowing drinks, and you may end up with your favorite photos from that night.
Wedding Photography Services in Atlantic City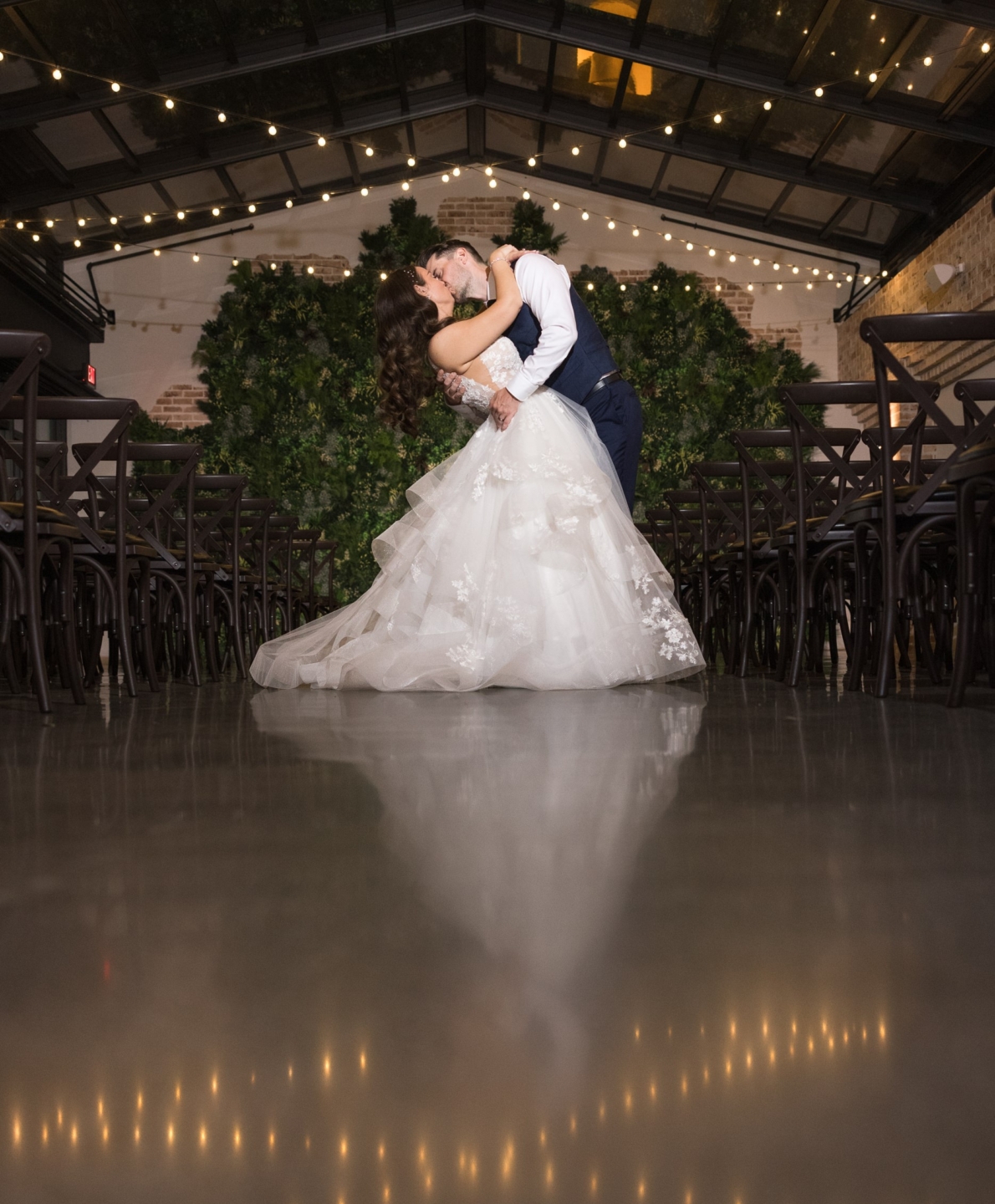 It is not that difficult to take a beautiful wedding photo. After all, people are dressed and groomed immaculately for that day. So, even someone with a camera phone can capture a good-looking picture. However, professional wedding photographers in Atlantic City do more than document a great dress or killer makeup. They tell your love story through images.
Our wedding photographers are great at helping you and your guests relax so they can capture the emotions and moments that come together to make up your wedding day. Romantics, ourselves, all of our wedding photographers genuinely believe in the beauty and transformative power of love. So, they keep a keen eye out for those moments that prove that romance, love, and happily ever after all exist. Then, they capture them for you for the rest of your lives.
Wedding Vendor in Atlantic City, NJ
Since Atlantic City is a big event destination, we have many local vendors specializing in significant events. How do you pick the right one? You want to examine reviews and whether they have unresolved complaints with the Better Business Bureau. You should also ask local friends and family for recommendations. Limelight Entertainment has an excellent reputation for providing top-quality DJ and photo services for weddings and other special occasions. We are committed to making your day exceptional and preserving those memories forever.
Welcome to Atlantic City
Everyone recognizes Atlantic City, but few people really know it. Some think of it as a little Las Vegas, and casinos play a critical role in the city. They can also make great venues for your wedding or other party. However, there is more to Atlantic City than the glitz and glamour of the casinos. Atlantic City is home to one of the most iconic boardwalks in the United States. It is an excellent location for engagement, graduation, and wedding photos. Atlantic City also has a stunning beachfront. Capturing the Atlantic Ocean in the background of your photos adds the majesty and tremendous power of nature. The ocean also means fantastic sunsets and sunrises, which can add beauty, romance, and whimsy to your photos.
Contact and Booking Information
We are happy to talk to you whether you are ready to book or have questions. Give us a call or contact us on our website.
Check Out Our Wedding Venue Blogs
---

Jordana and Brendan celebrated their wedding at Renault Winery with their closest friends and family. "We wanted our wedding...