Wedding Venues Near Millville
Bogeys
The Reeds at Shelter Haven
DJ Services in Millville
Do you have a favorite song? If so, what do you love about it? Does it take you back to a cherished moment, make you feel a certain way, or want to dance?
Every song has the power to inspire big emotions in people. Music is a time-honored way to create mood, define the atmosphere, and inspire movement and joy. As DJs, we tap into this tradition and use music to help you shape and make your event. We help you curate the perfect playlist. It features your favorite songs, helps control the party's flow, and sets the mood for the occasion.
Wedding DJ Services in Millville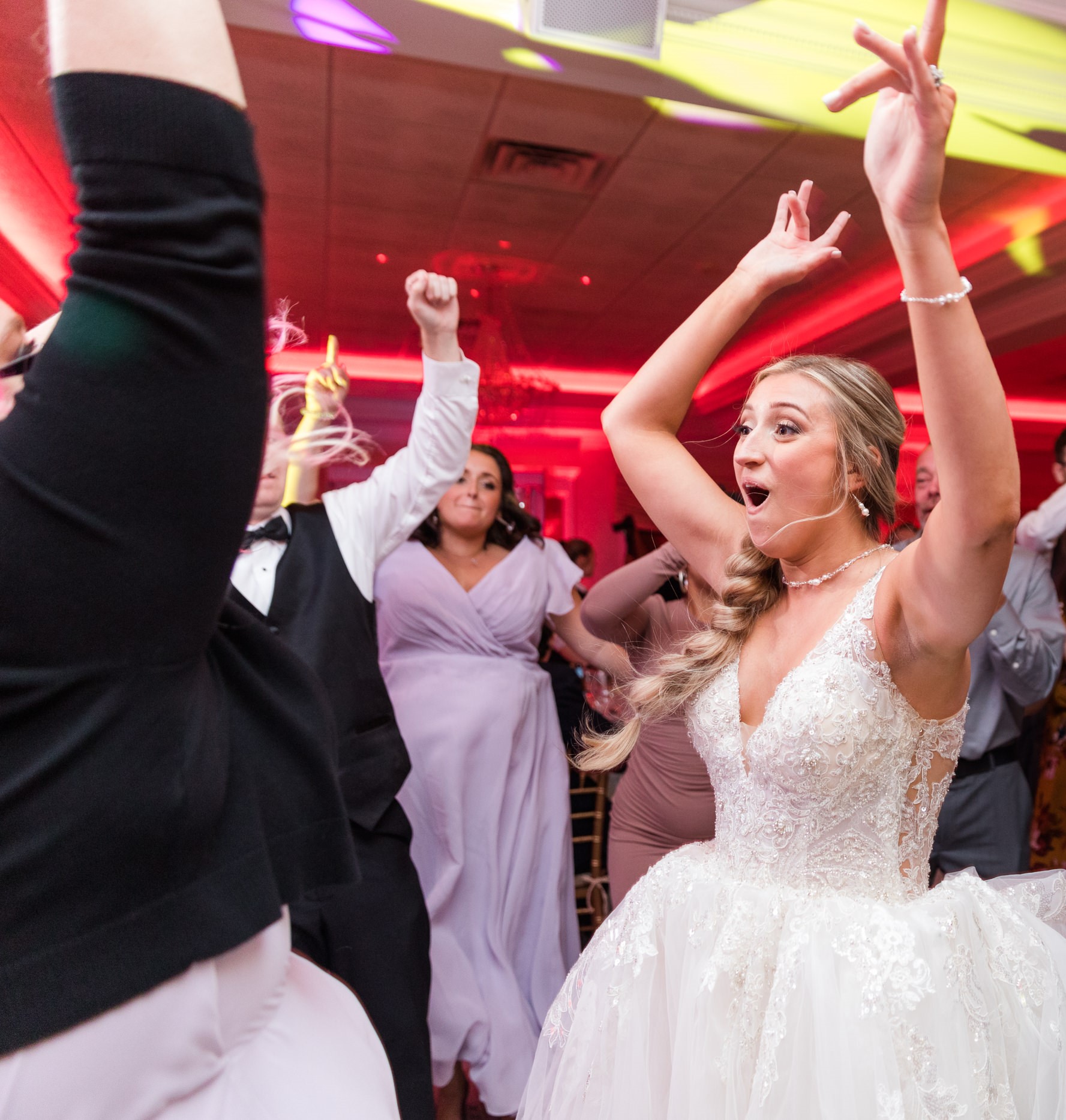 While DJs can enhance any gathering, we really shine at weddings. Weddings are all about emotion. However, they are not about a single feeling. Sure, you want to capture love and romance in your wedding ceremony. However, the reception is not just about the bride and groom. It is about bringing together friends and family from both sides and combining them into one group of people who love and cherish the happy couple. For a Millville, NJ, wedding DJ, we need to help you pick a beautiful song for your first dance as a couple. You also need a banger to get Aunt Mildred out on the dancefloor with Grandma, laughing and having a good time.
DJs do more than bring the music. We also act as emcees. You may not realize that we do not stand out because a good wedding DJ is such a natural part of the reception. However, the DJ introduces the couple and announces special dances, toasts, and more. Through words and music, wedding DJs direct your guests toward activities and encourage them to transition from one activity to another.
Engagement Photography in Millville
What makes a great engagement photo? That question has thousands of different answers because every couple is different. A great Millville engagement photographer will take the time to get to know you as a couple while planning your engagement photo shoot. Sure, a beachside photo shoot is iconic, but not if the two of you are indoor people who hate sandy locations. You need a place where you feel comfortable, look natural, and can have a good time. Our job as photographers is to help you choose the right spot and then get you to act naturally and show your love for one another. So, whether we get a picture of the two of you battling it out on your favorite video game or hiking up a mountain, the image provides a snapshot of the two of you at that moment: in love, enjoying each other, and embarking on a lifetime of adventure together.
Photo Booths in Millville
How do you get your guests to loosen up and take great photos? Even the most skilled photographer may not get a shy or sullen guest to crack a smile. However, if you add a photo booth with props and backgrounds, you may be surprised at how fun and silly your guests can be. Photo booths are a great addition to any party. We especially love them at event parties, such as bar mitzvahs, bat mitzvahs, and weddings. They give guests an activity to do while the celebrants are transitioning from formal events to the party.
Wedding Photography Services in Millville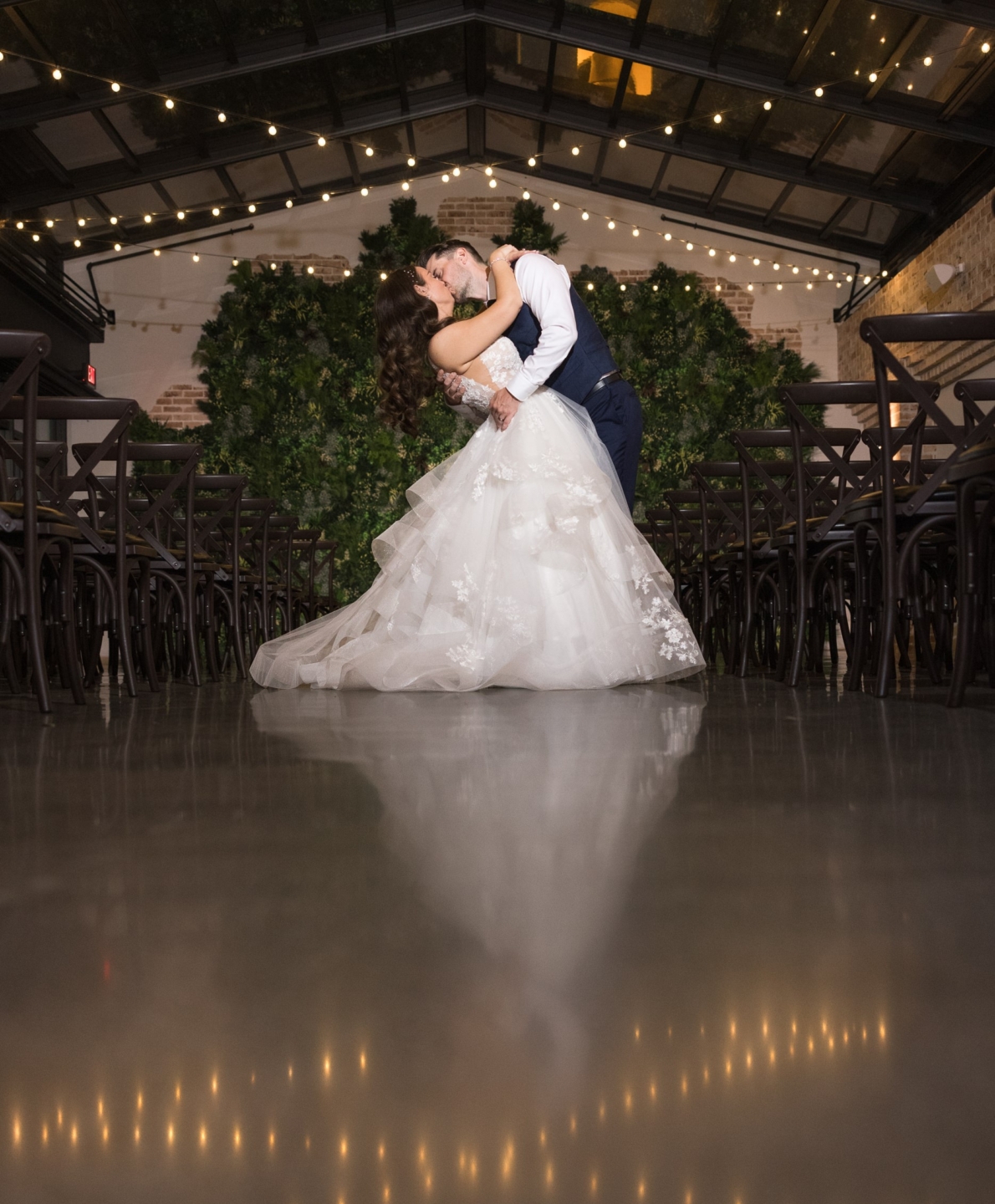 What do you want from your wedding photos? If they are honest, most brides will tell you they want stunning photographs of them. After all, they are usually in an expensive dress with elaborate hair and makeup. Of course, they want to capture that. However, a great wedding picture is not just about looking beautiful. It is about capturing the love between the bride and the groom.
That is why having a professional Millville wedding photographer is critical for your big day. At Limelight, our photographers do more than take pictures. They tell a story. They capture tender moments between the bride and groom, reminding you of your love story for years. They bring that same keen eye for detail to their pictures of your guests and your wedding party, helping you see moments and emotions you will cherish.
Wedding Vendor in Millville
How do you pick a wedding vendor? The process can be intimidating. After all, the wrong vendor can ruin your event. We suggest that you look at the reviews. Talk to friends and family. Do you have a vendor you trust, such as a caterer? If so, ask them which vendors they recommend. The venue may have a list of preferred vendors as well. At Limelight Entertainment, we have built a sterling reputation as one of the top wedding vendors in the Millville area. We are happy to work with you and your other vendors to create the event of your dreams.
Welcome to Millville
Historic Millville, New Jersey, has many unique venues that create great spaces for weddings and other parties. It also features impressive backdrops for all types of photography. The Glasstown Arts District is a public art center with studios and galleries featuring some of the best glassworks in the country. Wheaton Arts and the Creative Glass Center of America showcase historic and modern glass. Plus, the natural outdoor beauty of nearby woods and rivers and landmark buildings offer great places for photographs. Consider Millville if you are looking for a venue in Cumberland County or the greater Philadelphia area. Its beauty and charm might surprise you.
Contact and Booking Information
Have questions? Ready to book? Give us a call or contact us on our website.
Check Out Our Wedding Venue Blogs
---

Jordana and Brendan celebrated their wedding at Renault Winery with their closest friends and family. "We wanted our wedding...