At Crystal Point Yacht Club, you'll be amazed by the breathtaking views that will make your wedding photos truly unforgettable. With a variety of stunning locations to choose from, capturing your special moments will be an absolute dream come true.
This extraordinary venue is a haven for both couples and photographers. With its elegant ambiance and a panoramic landscape, preserving your precious moments here will be a truly memorable experience.
Molly and Michael said their I DOs at the Crystal Point Yacht Club. "Our theme was trying to recreate the magic of how we fell in love down the shore! We wanted our night to be just another evening of summer fun – live music, perfect weather, great food, and amazing people to celebrate with." – Molly shared. With a beachy vibe, the atmosphere was incredible; being right on the water helped fit their theme perfectly!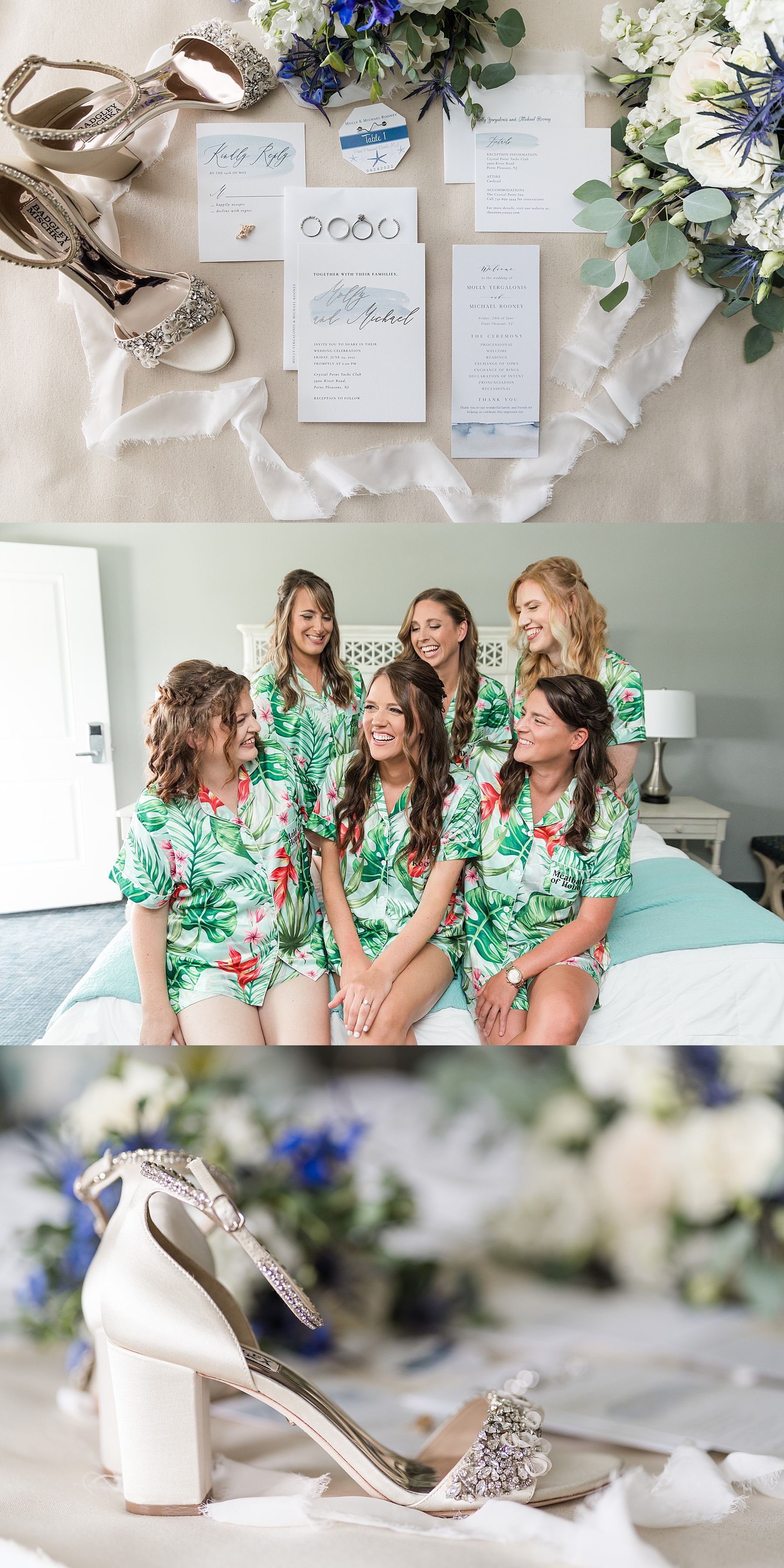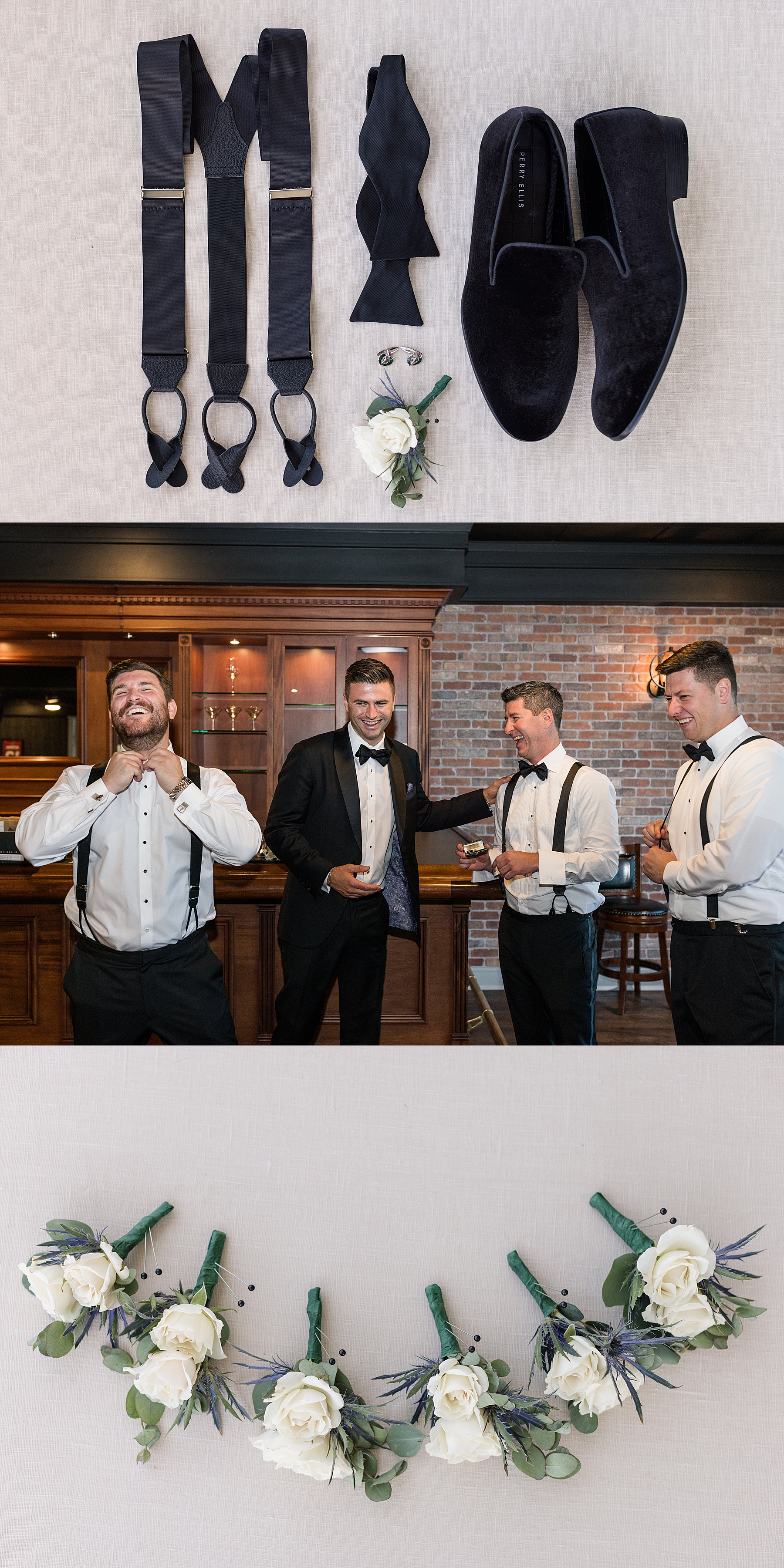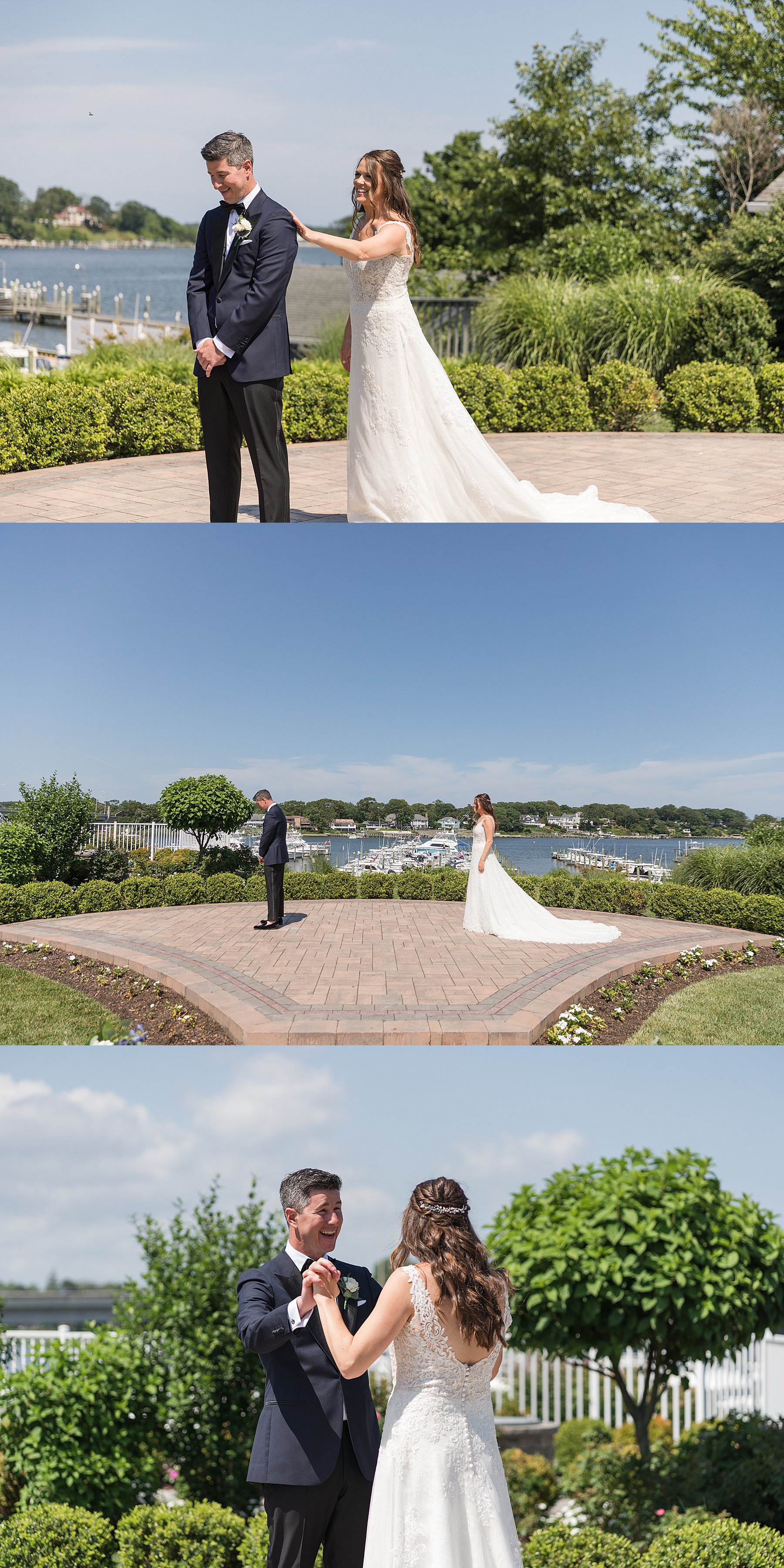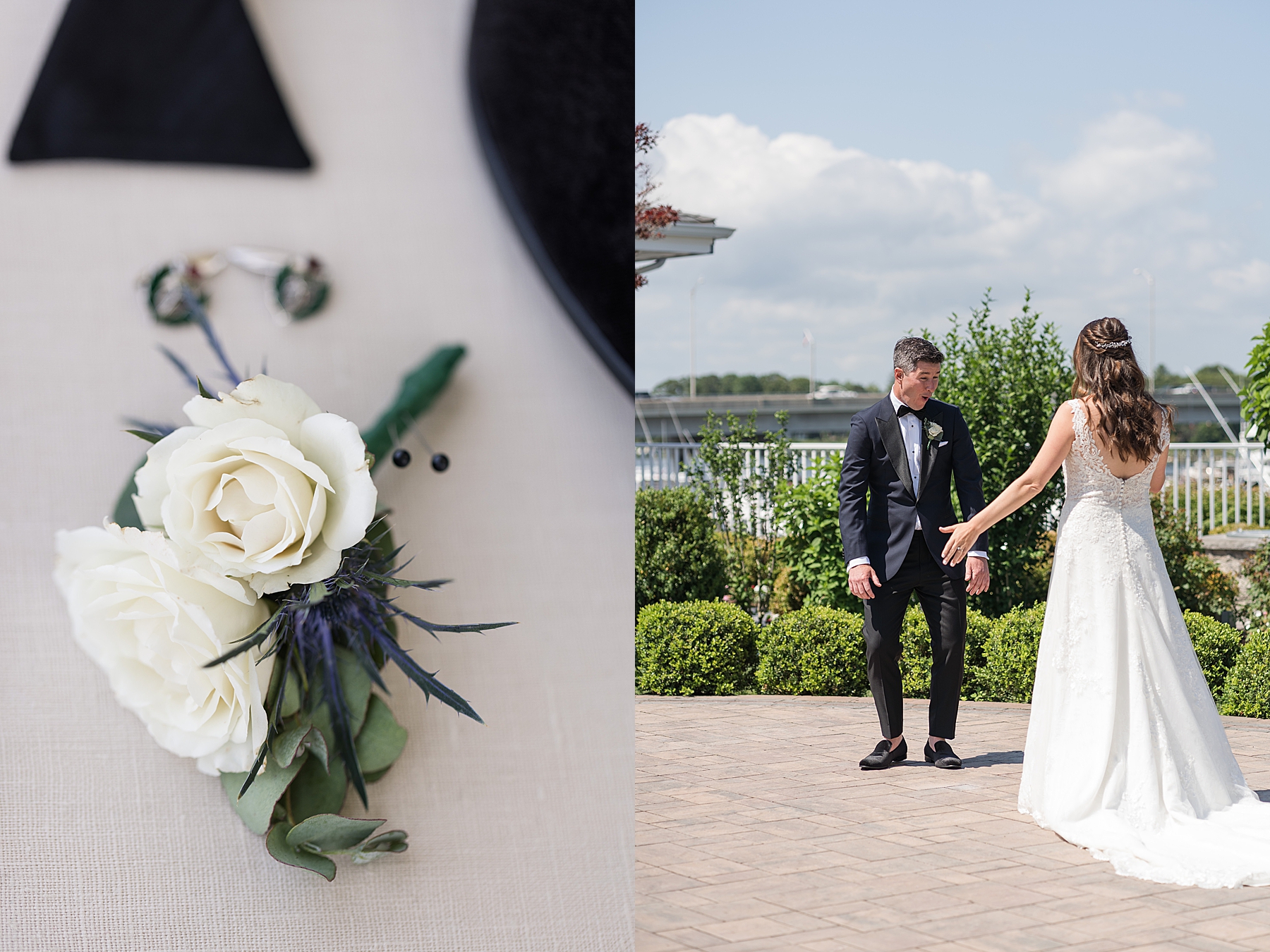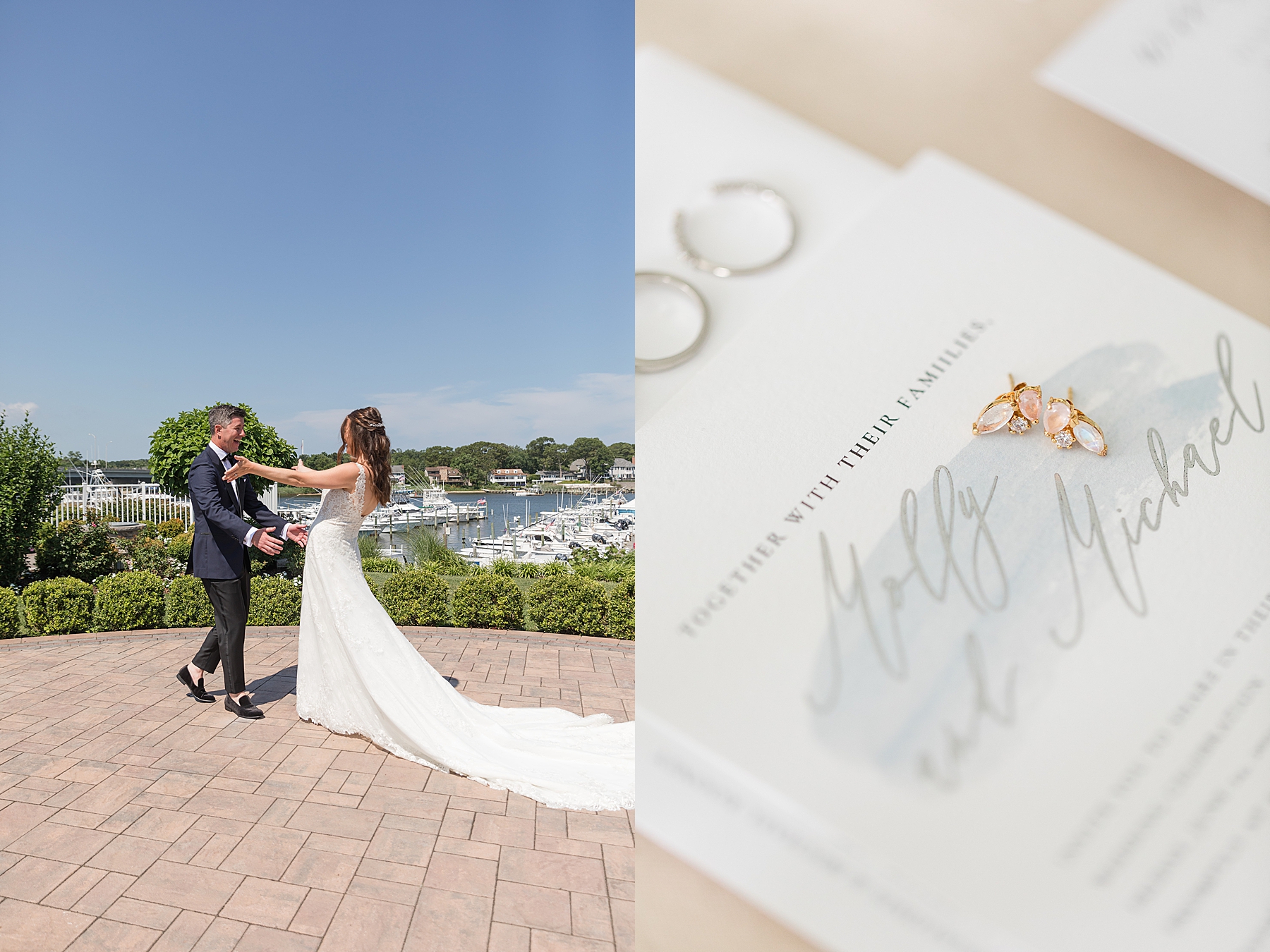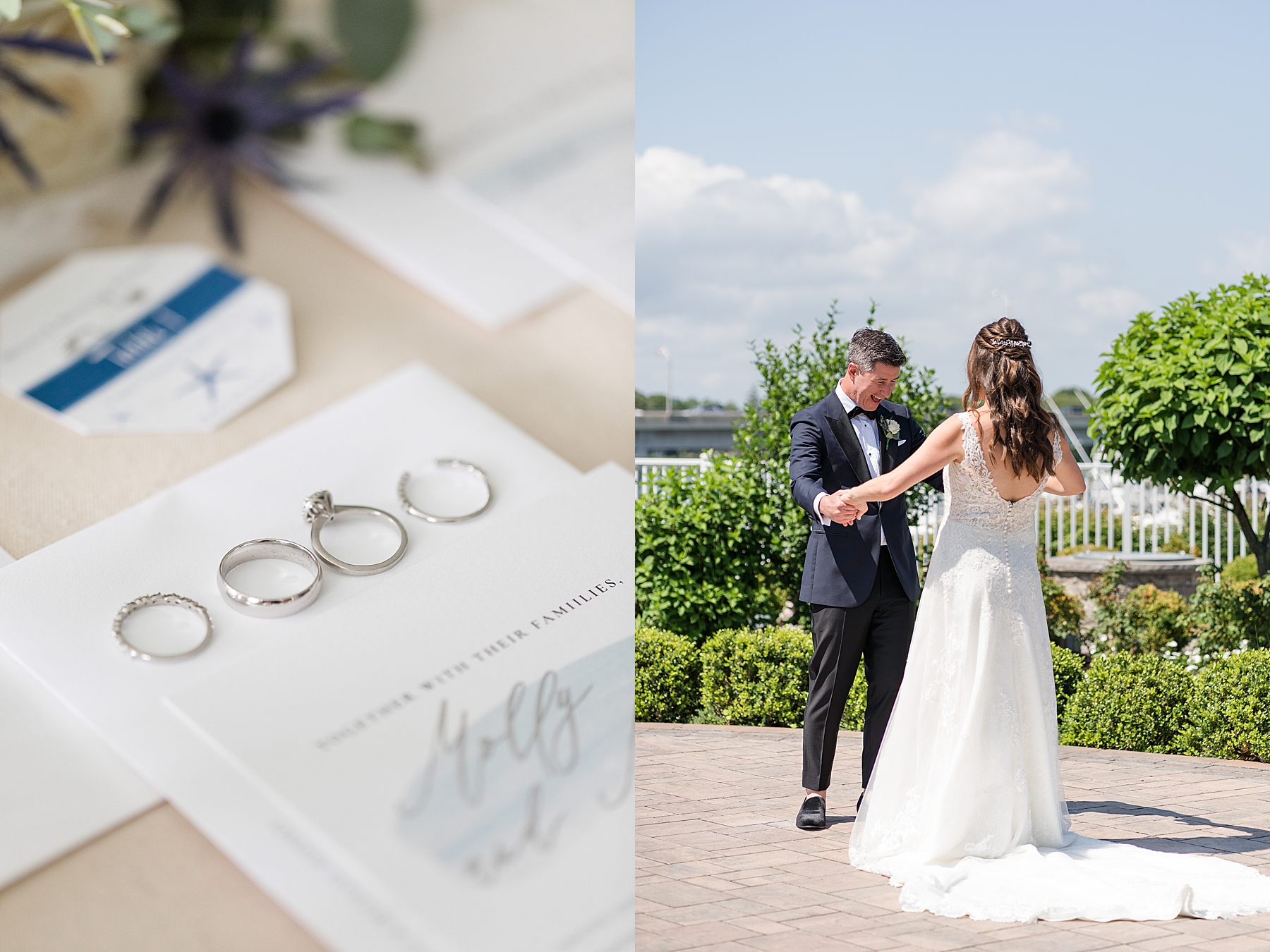 Molly and Michael had chosen to do a first look for their wedding day. With the river and the boats in the background we felt the perfect spot for this moment was the scenic ceremony space at the Crystal Point Yacht Club. What beautiful waterfront views! This location created epic moments for their first look photos!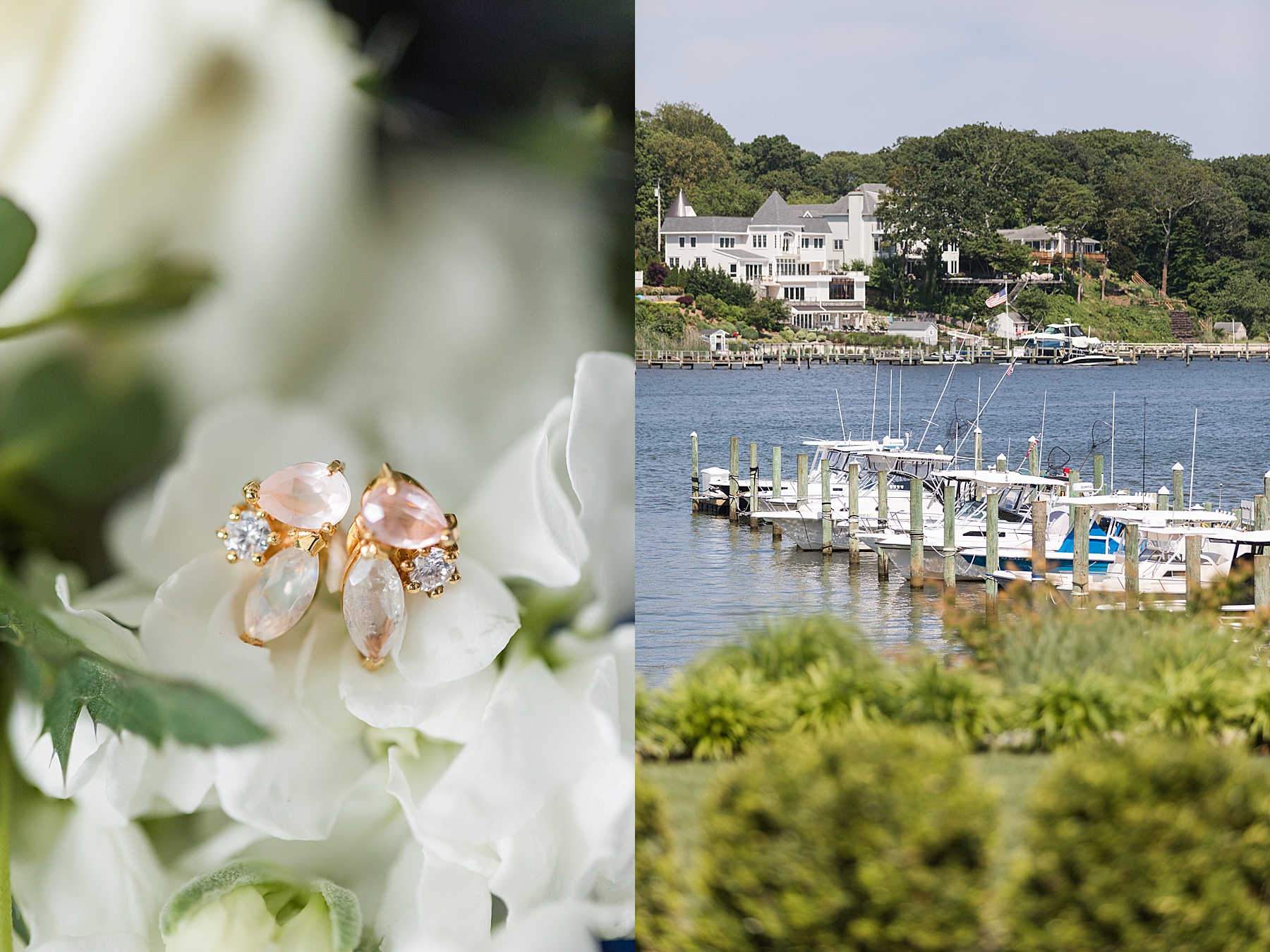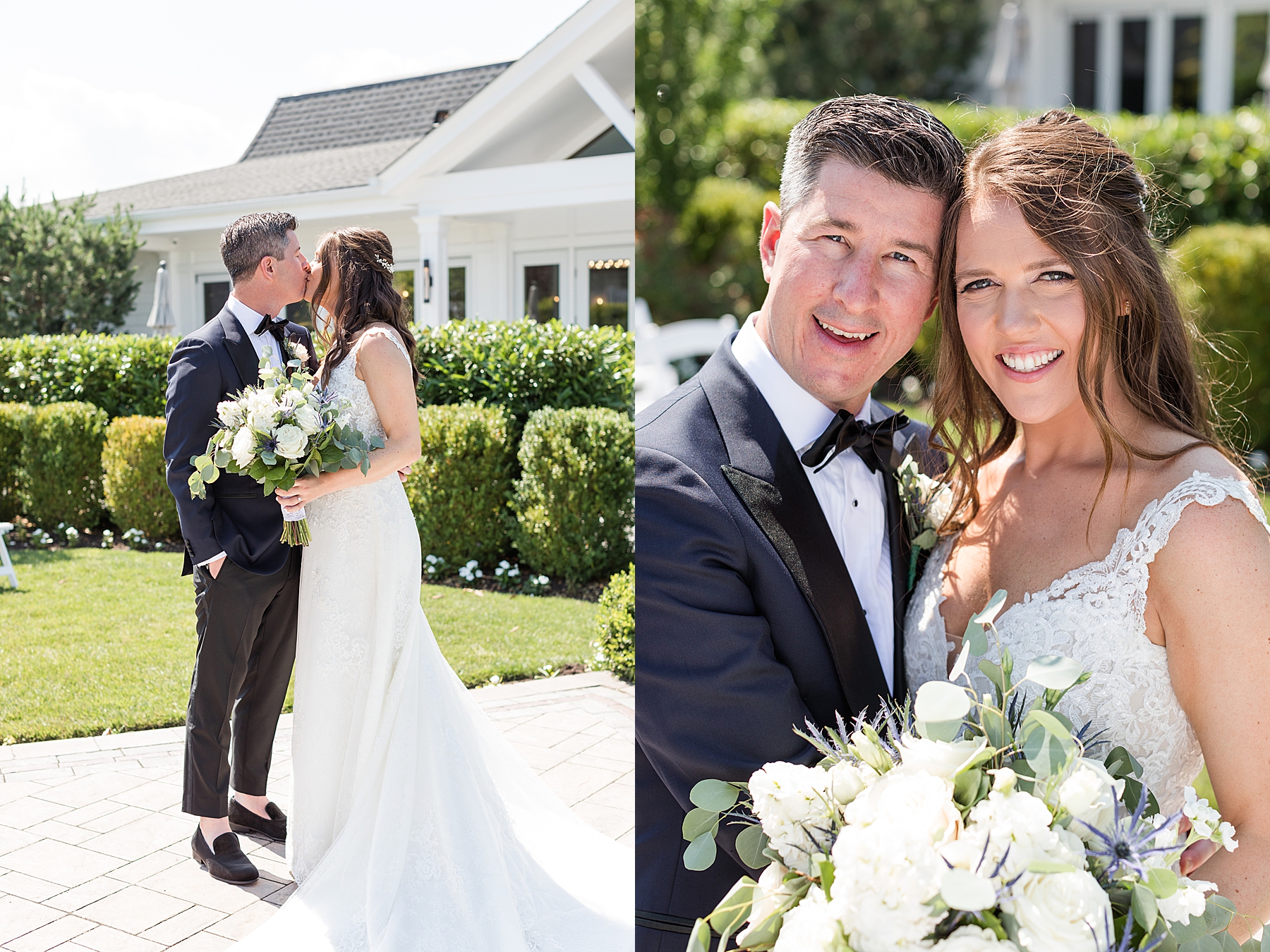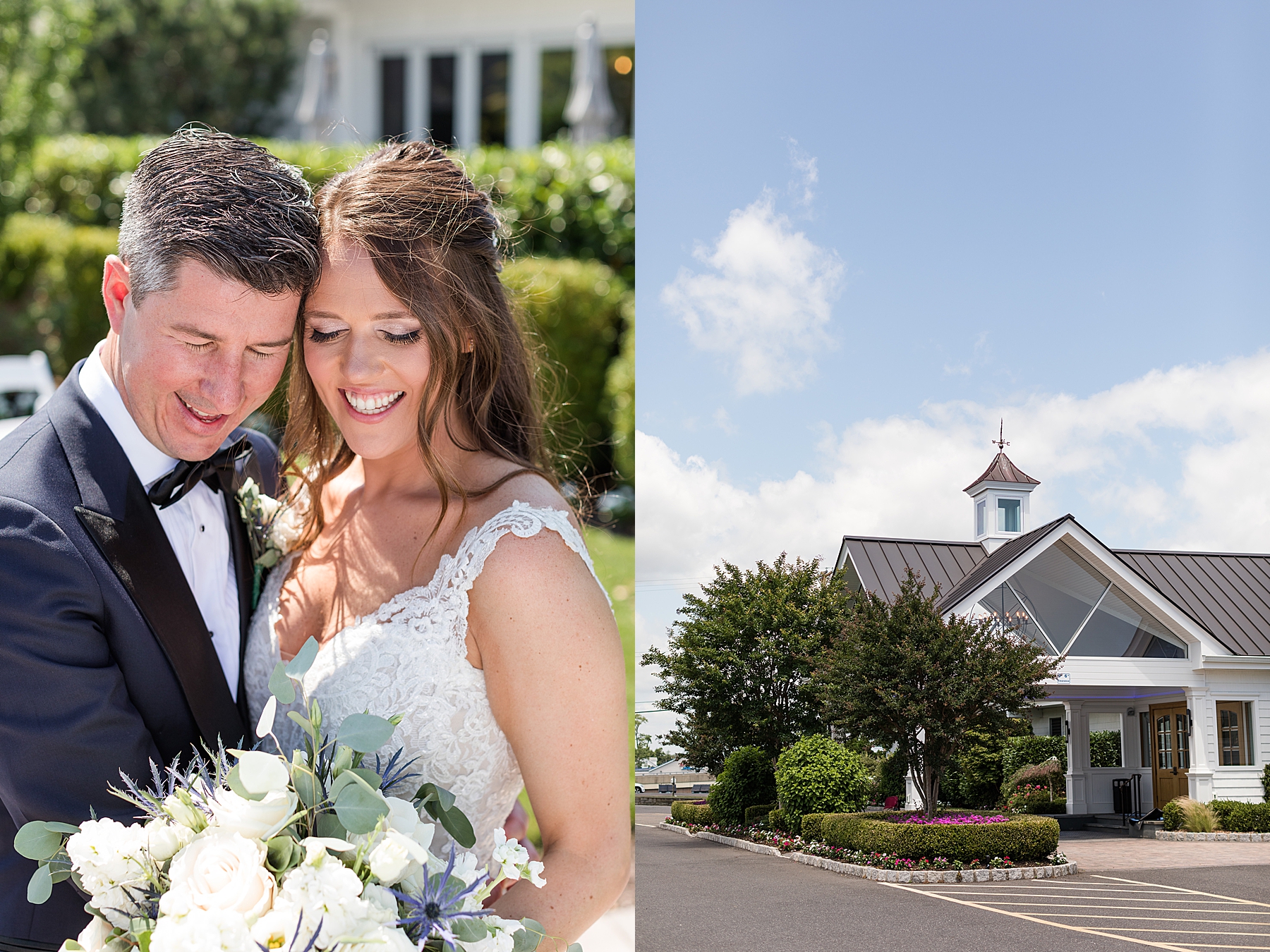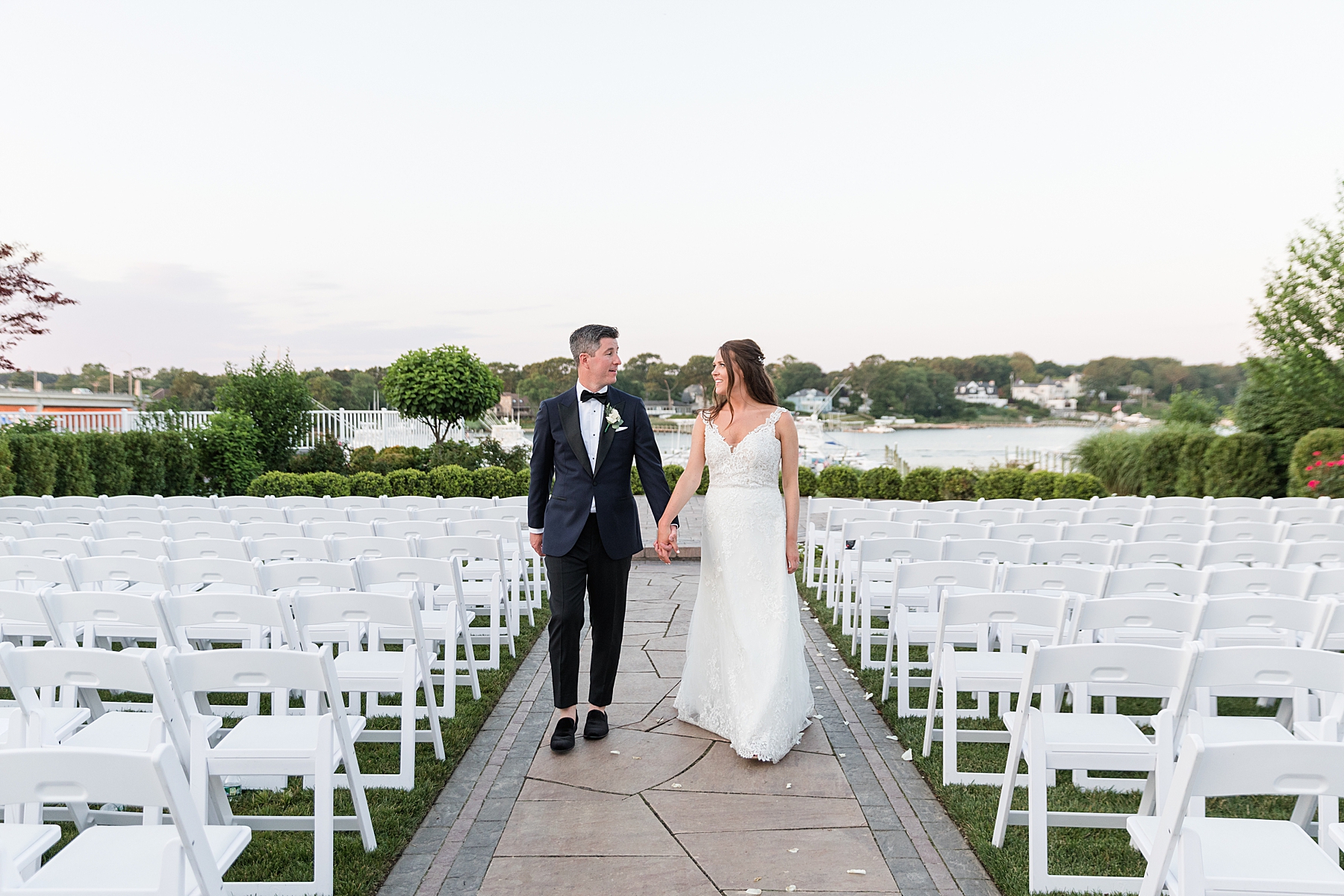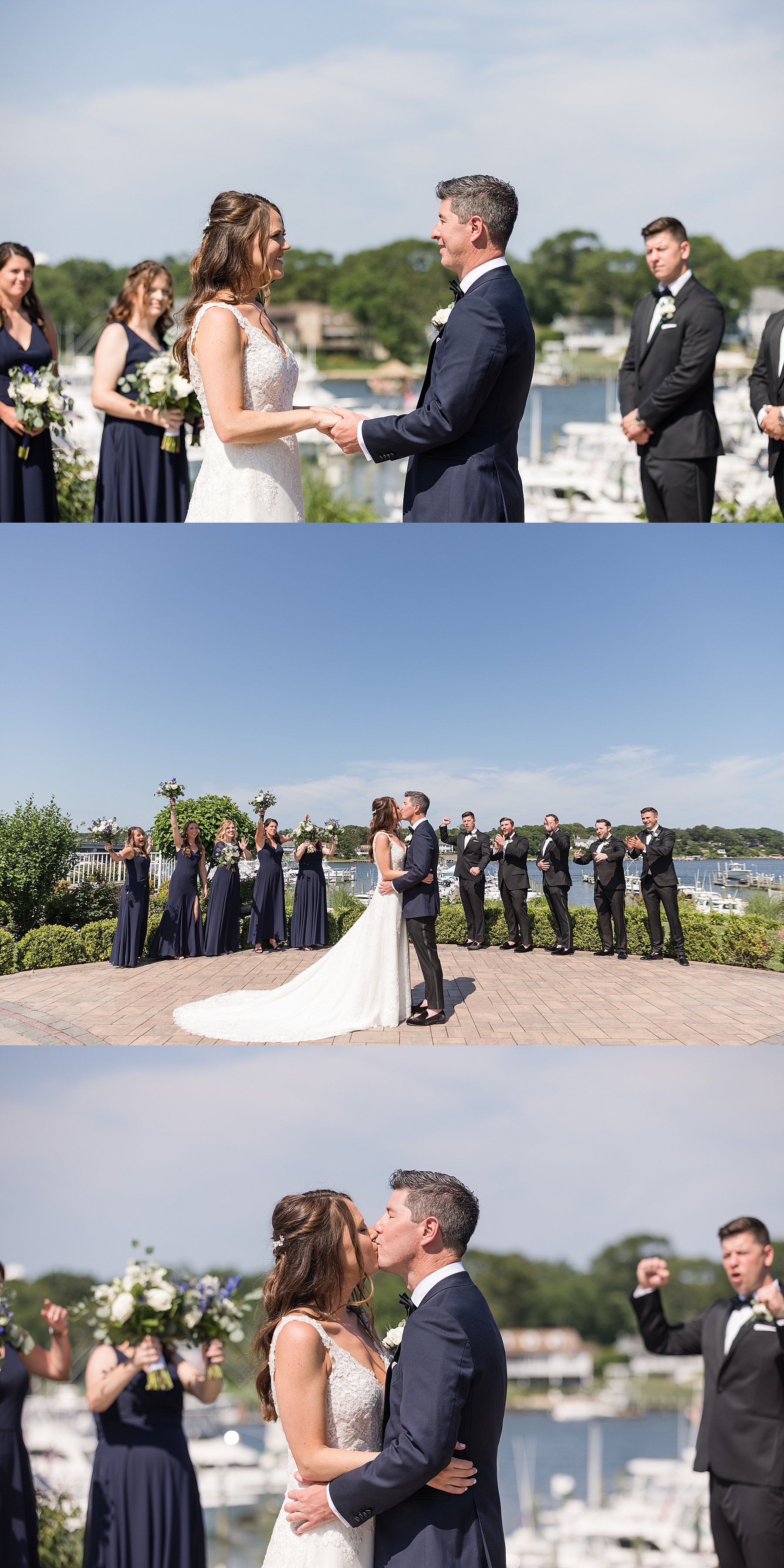 Wedding Party photos were a breeze in the Crystal Point Garden area. One of the many reasons why we adore this photo location is its ability to create a soft, shadowless glow on everyone, even on the sunniest of days. The natural lighting in this area works like magic!
The lush gardens and vibrant foliage provide the perfect backdrop for your wedding portraits, adding depth and richness to every photo.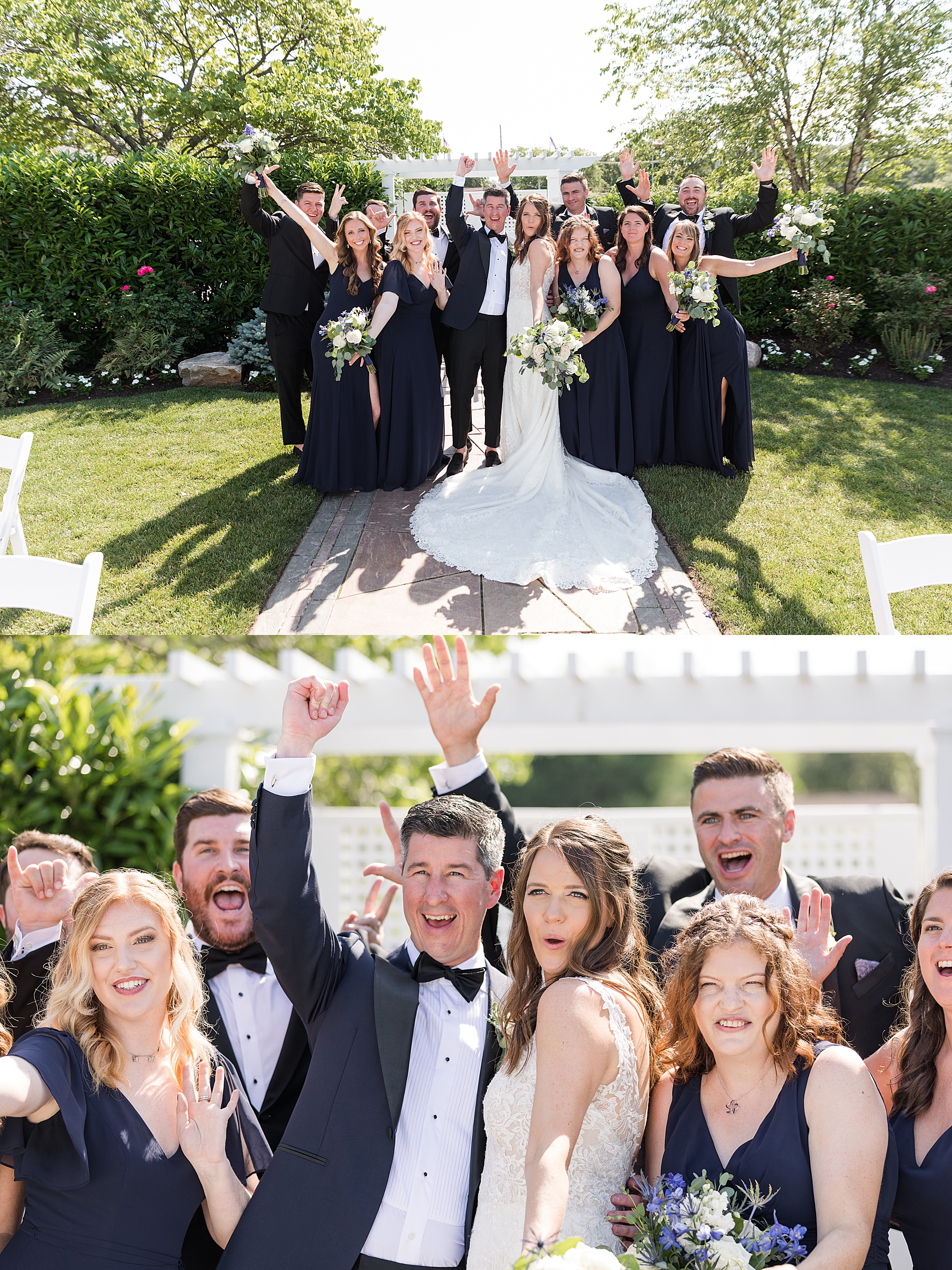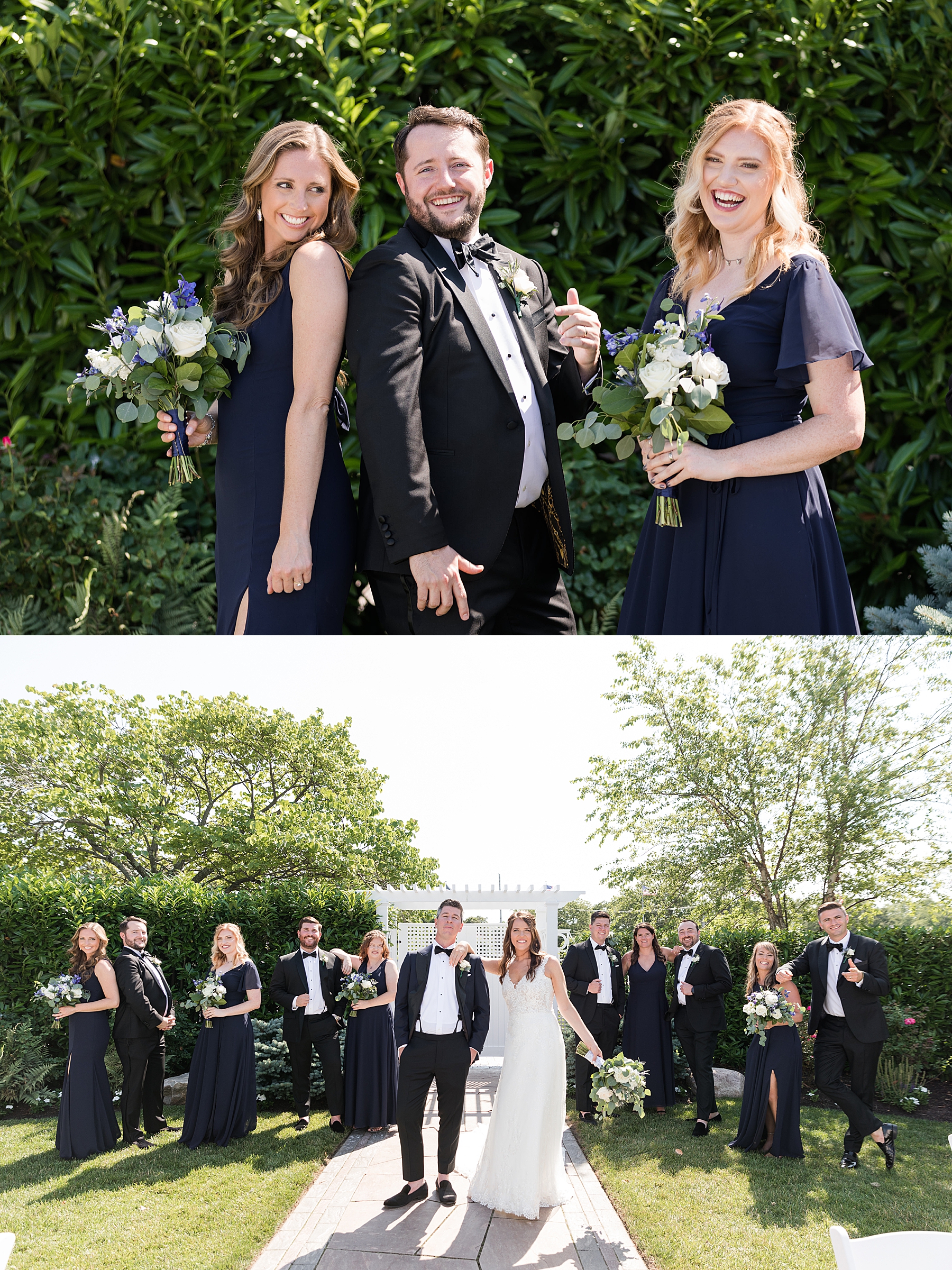 "My goal was trying to be as natural and relaxed as possible! Michael wanted to look dapper – and I think he did!" – Molly gushed.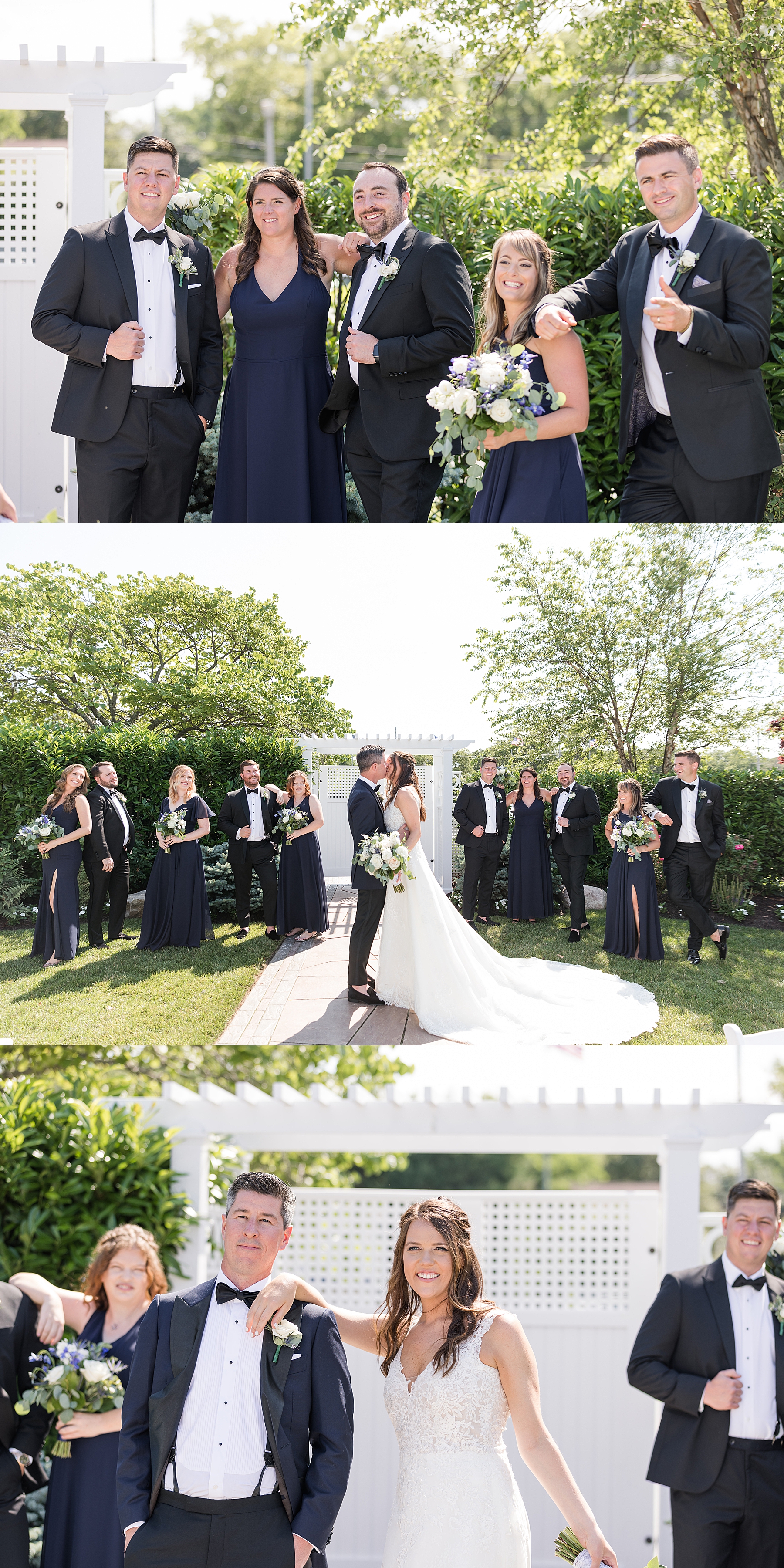 A favorite stop for photos is the main entrance to Crystal Point Yacht Club. Imagine stepping up to their inviting front doors, finding shade from the scorching summer heat or taking shelter from an unexpected drizzle. And not only that, these nautical wooden doors add a touch of elegance and create the perfect backdrop for your unforgettable wedding photography.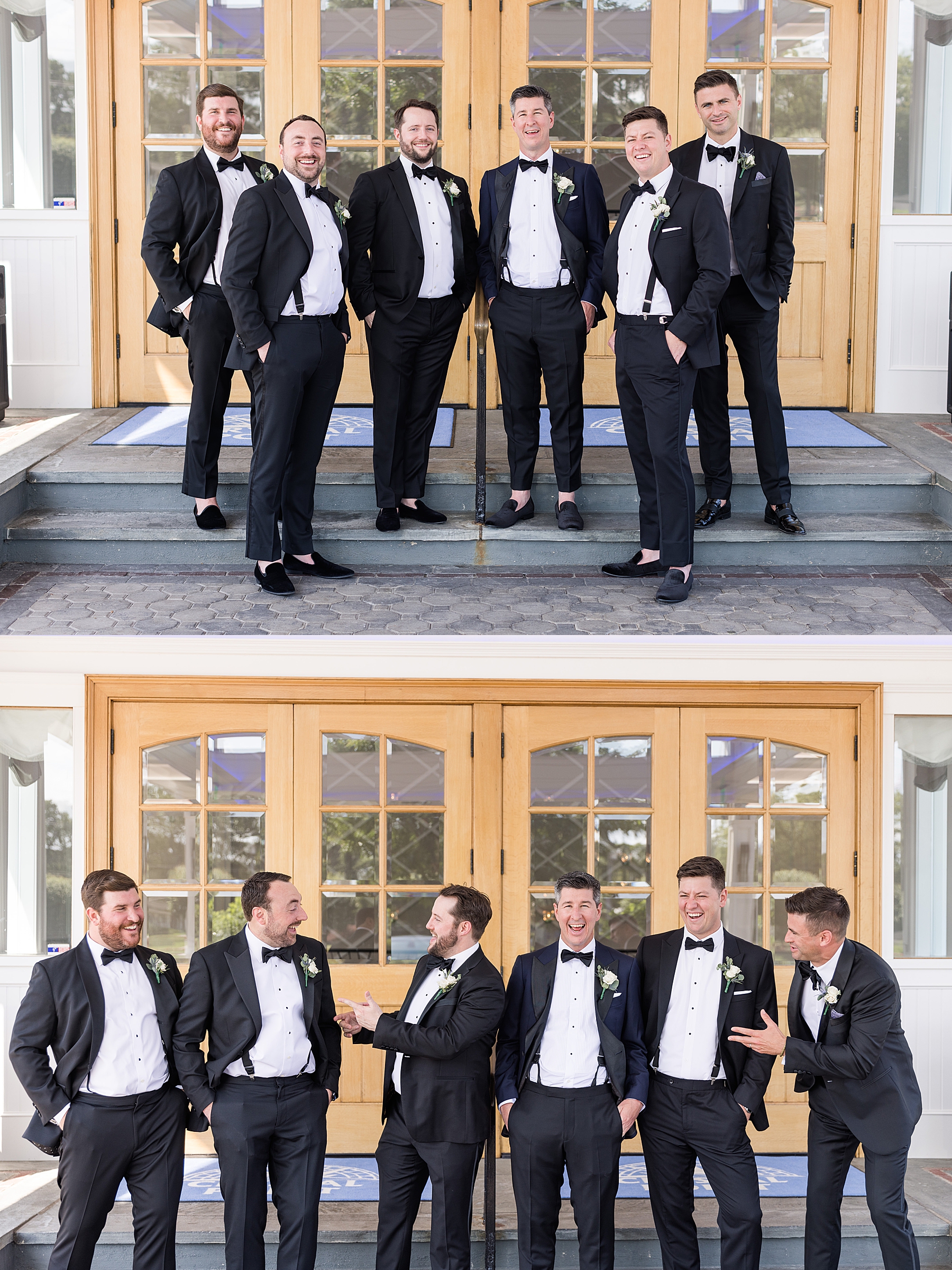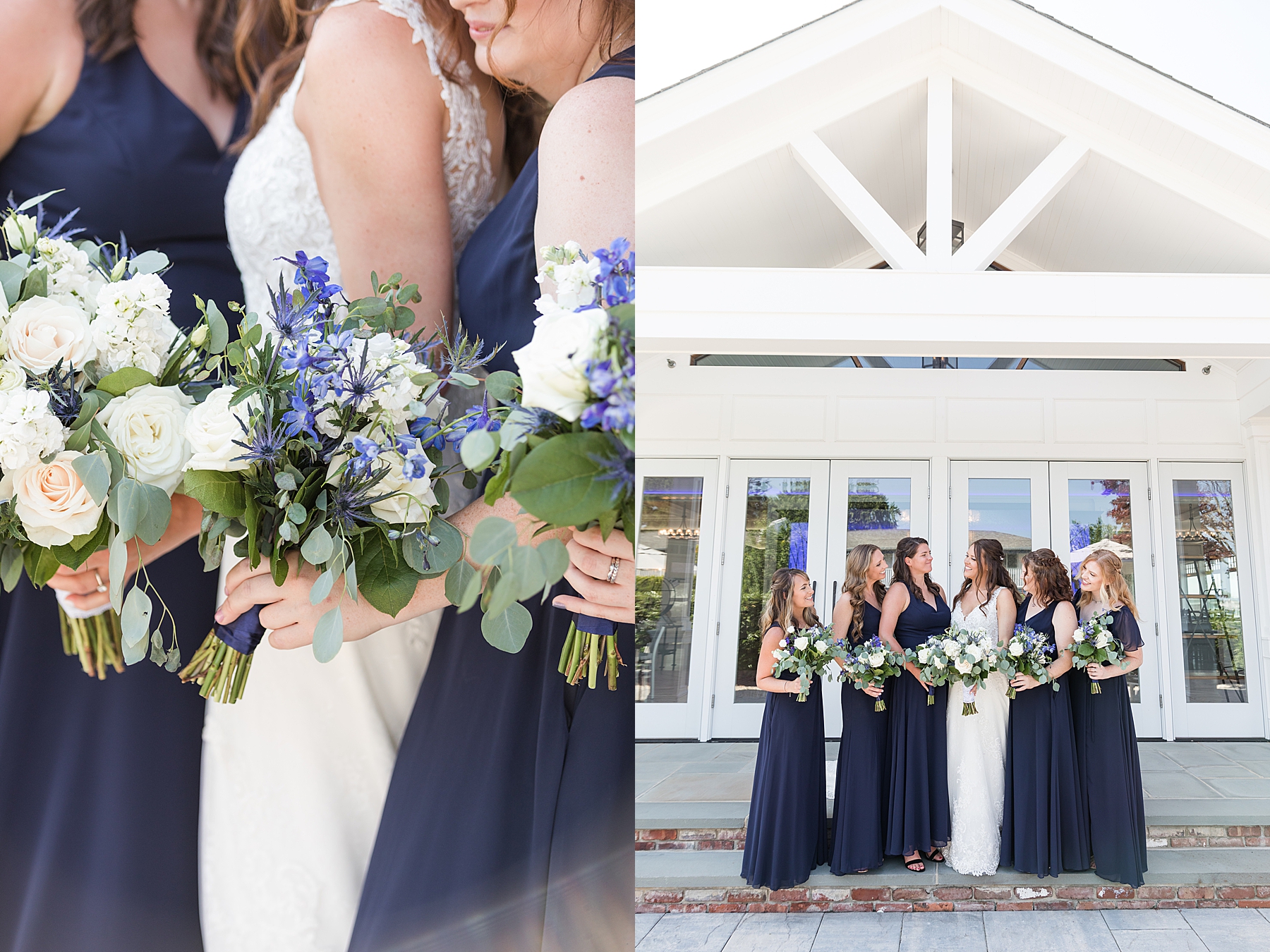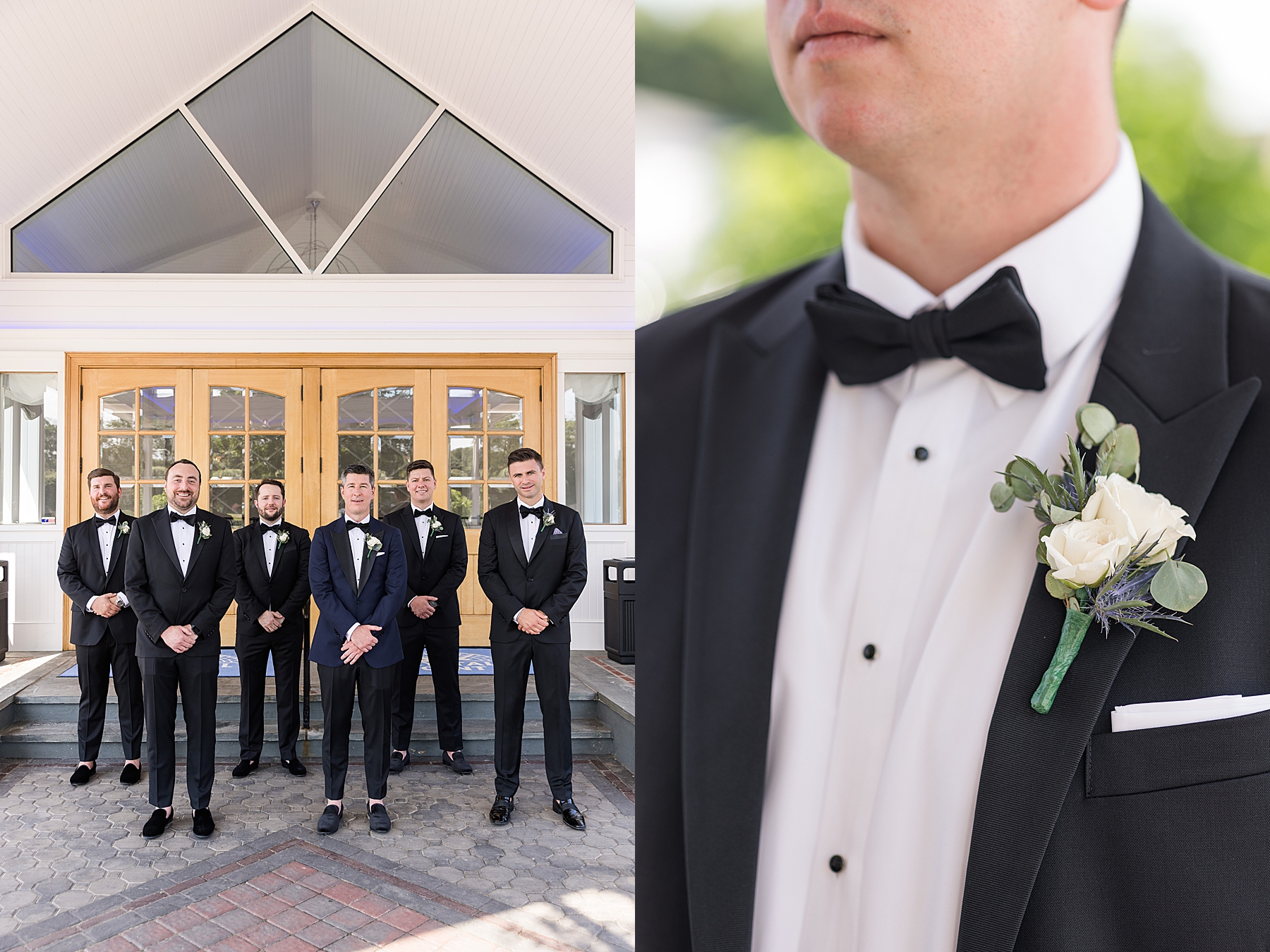 "Our florals by Purple Iris Flower Shop were a simple white and navy – we loved how all the colors tied into our day. We also added the thistle to the bouquets – which was a way we decided to incorporate Michael's Scottish heritage." – Molly shared.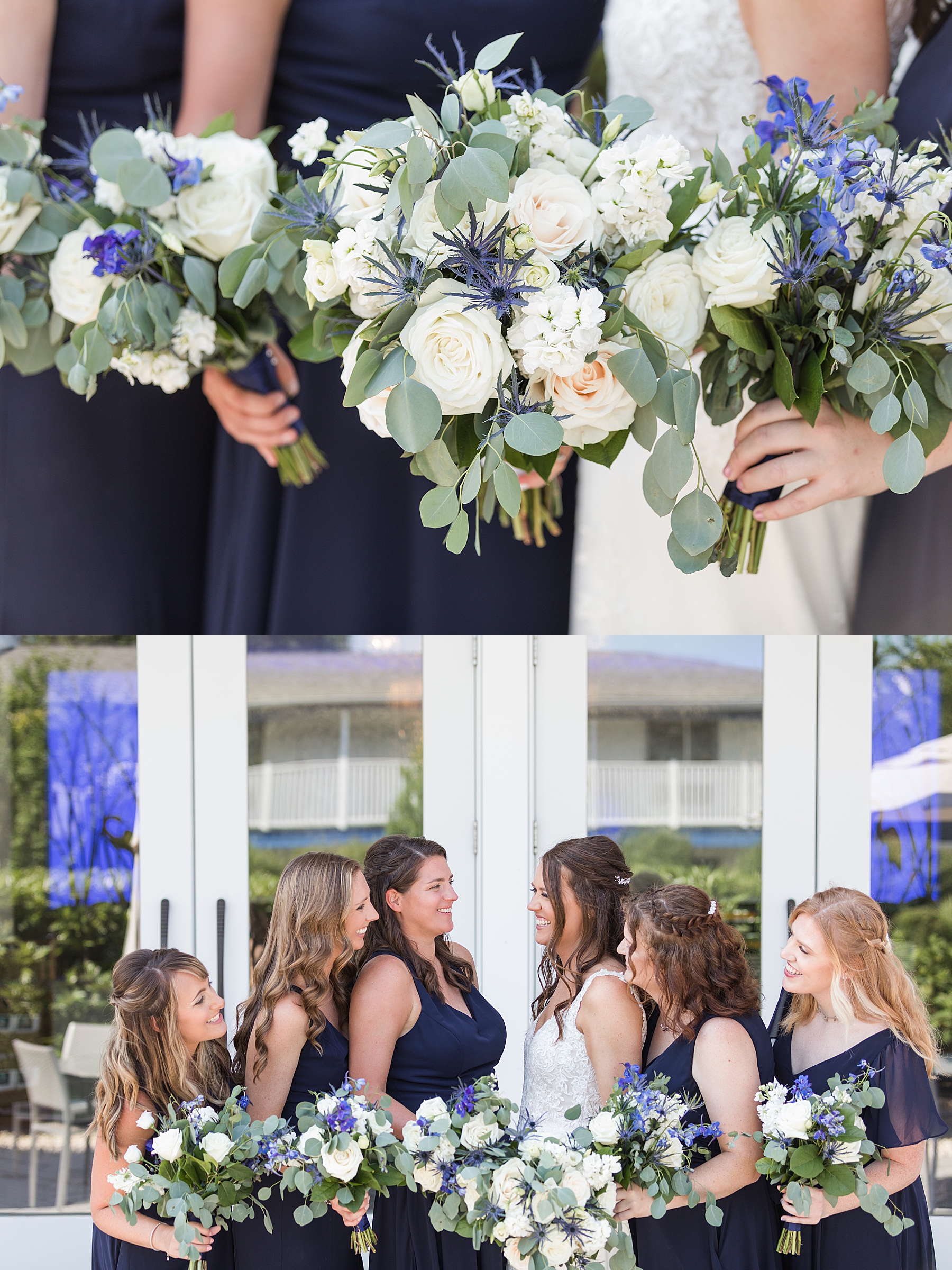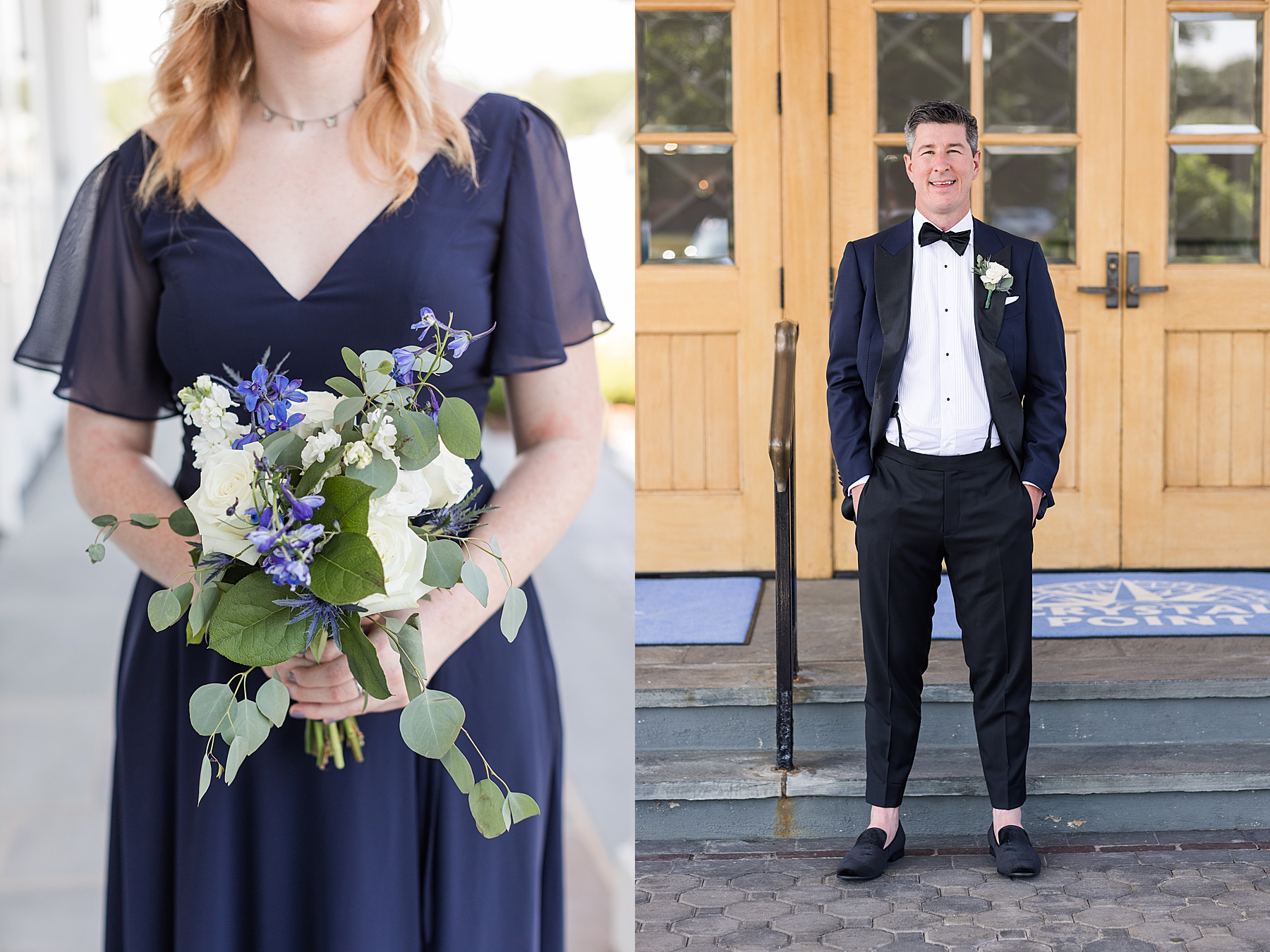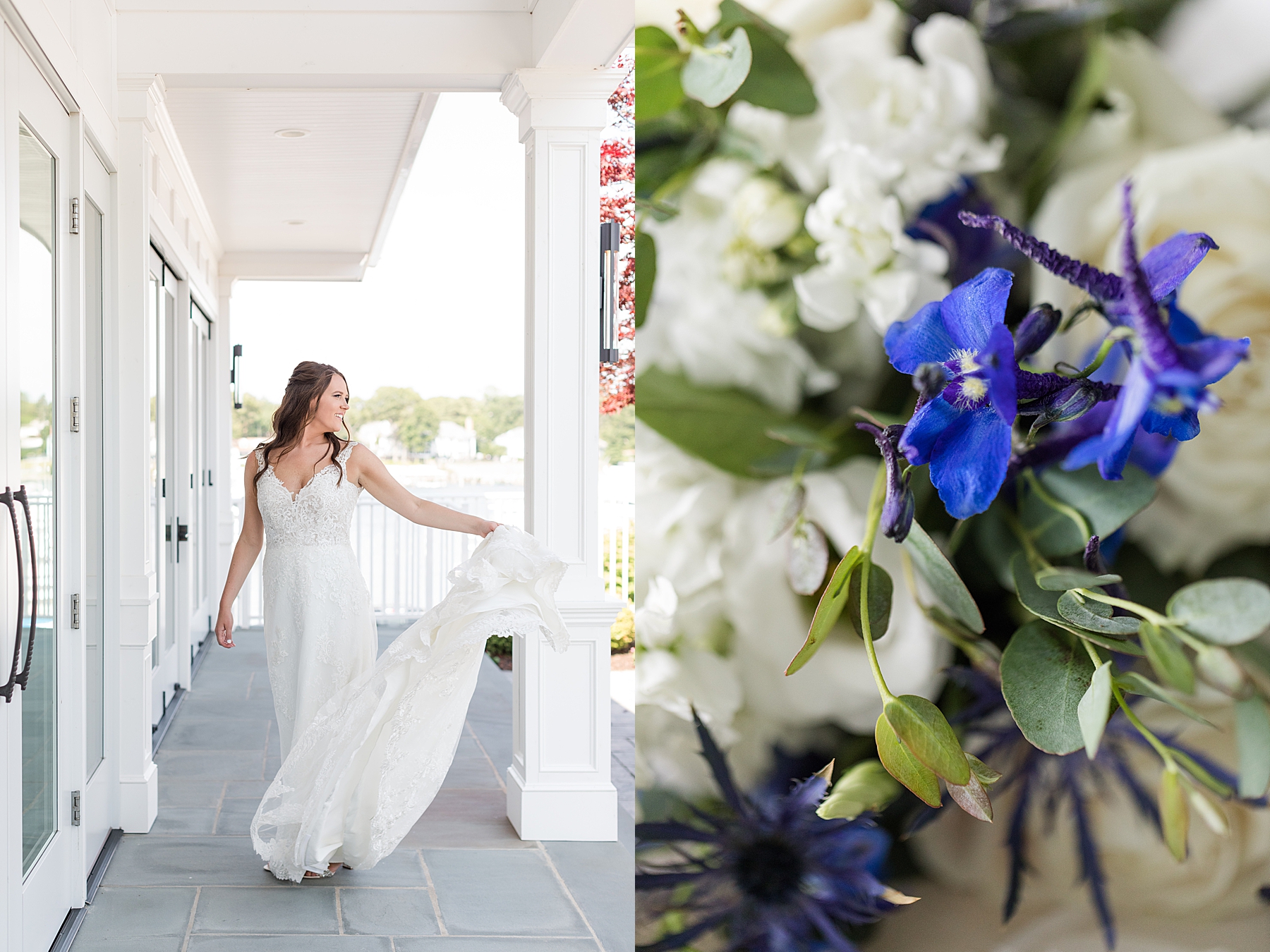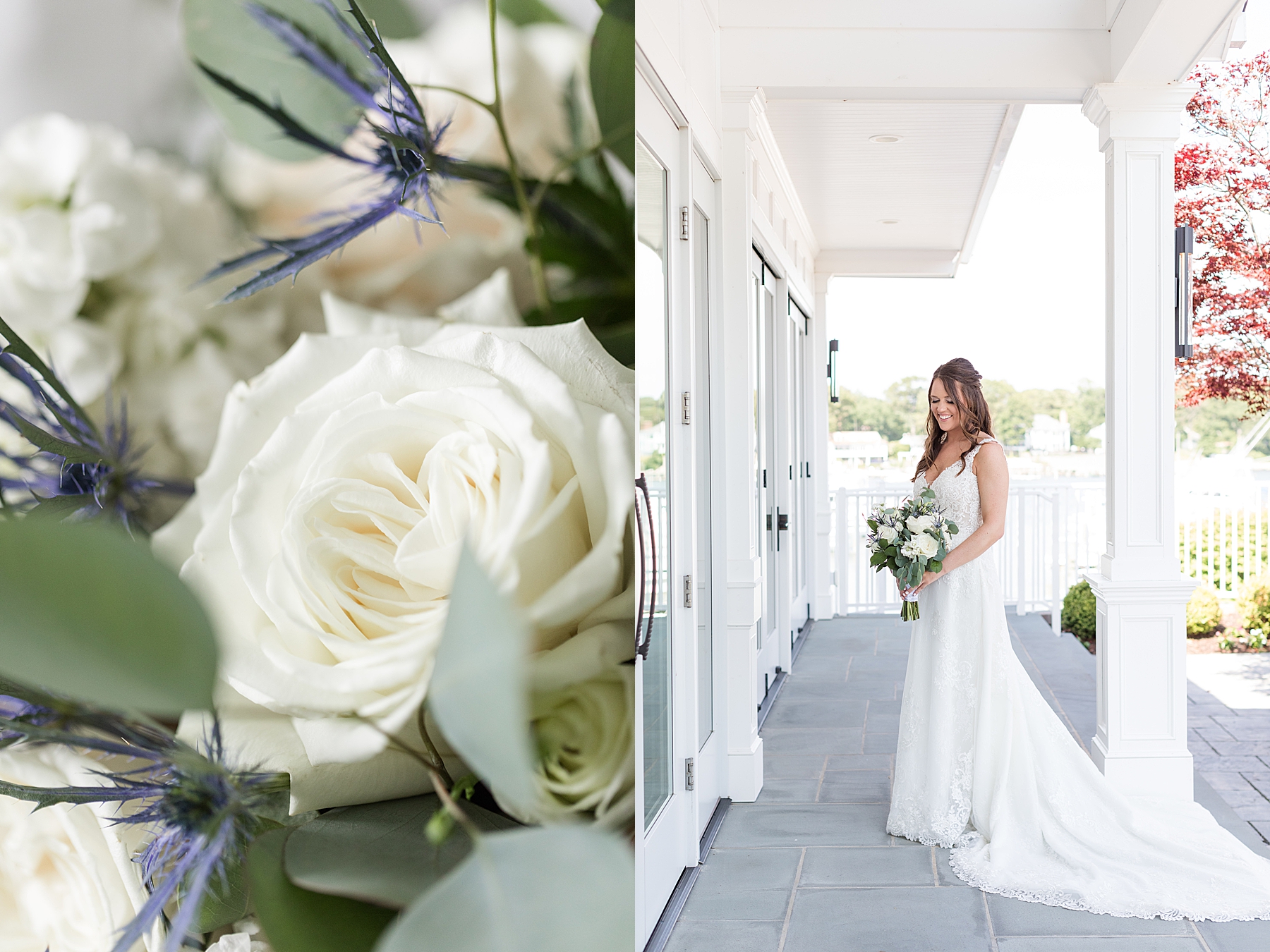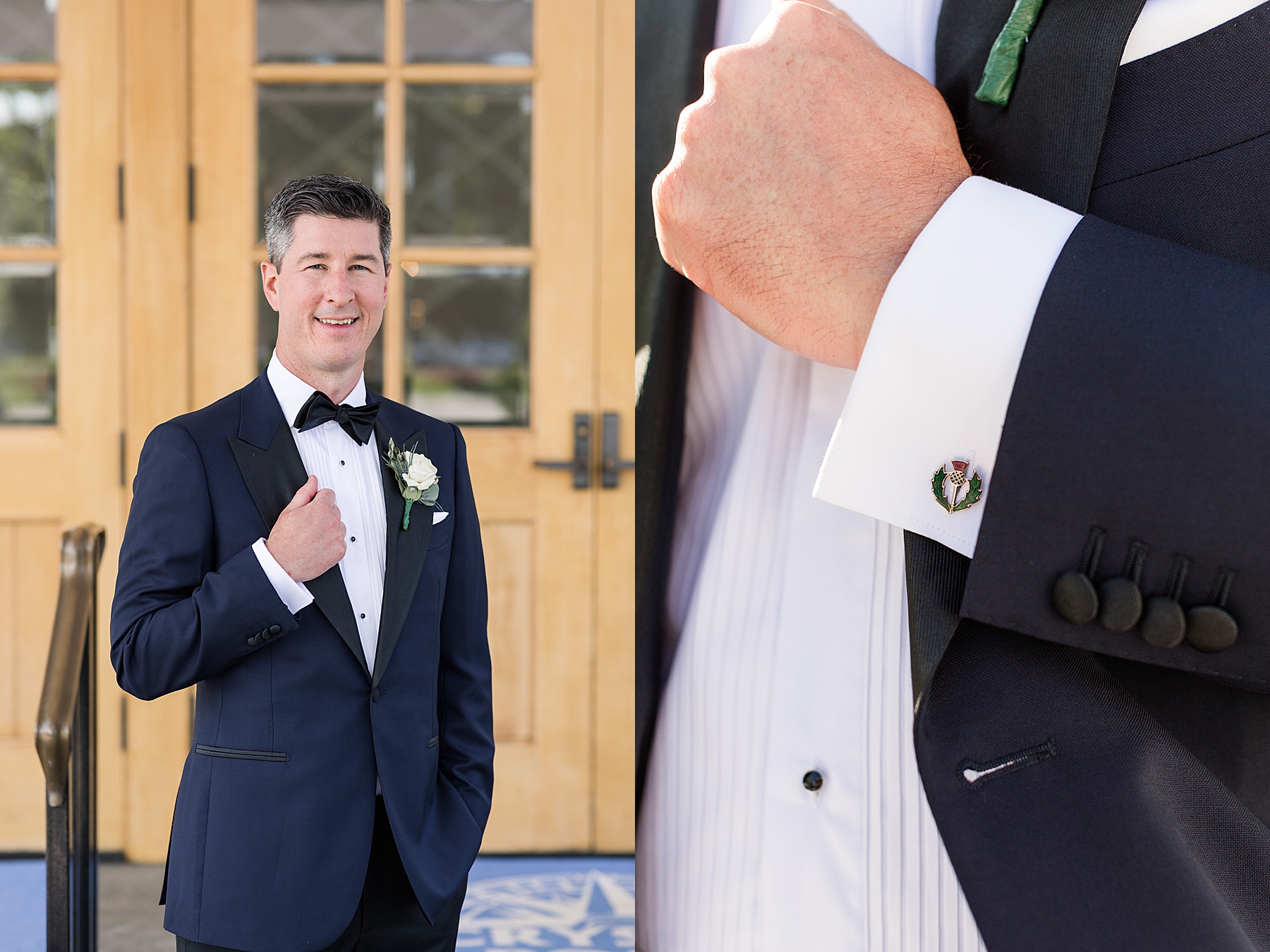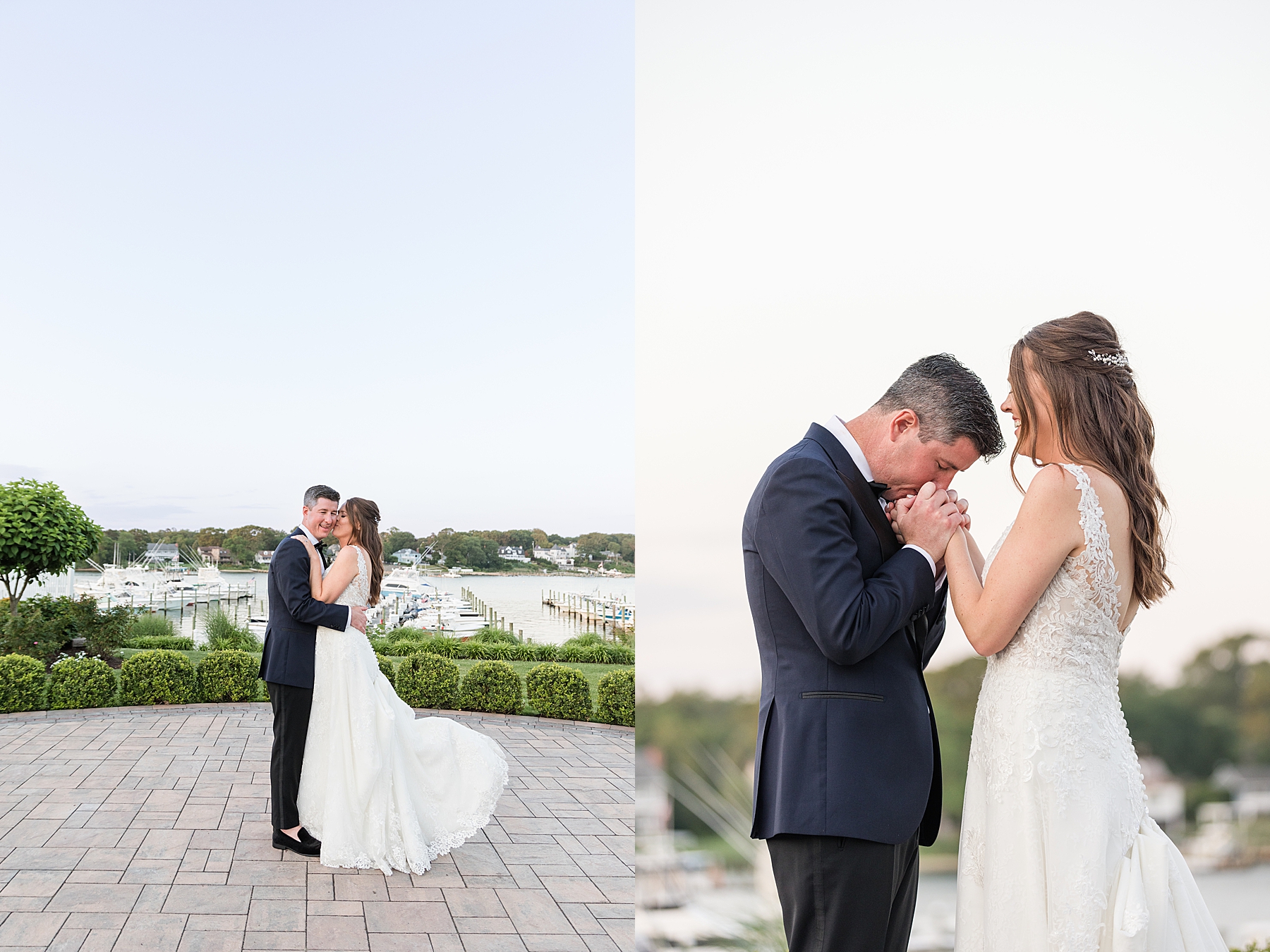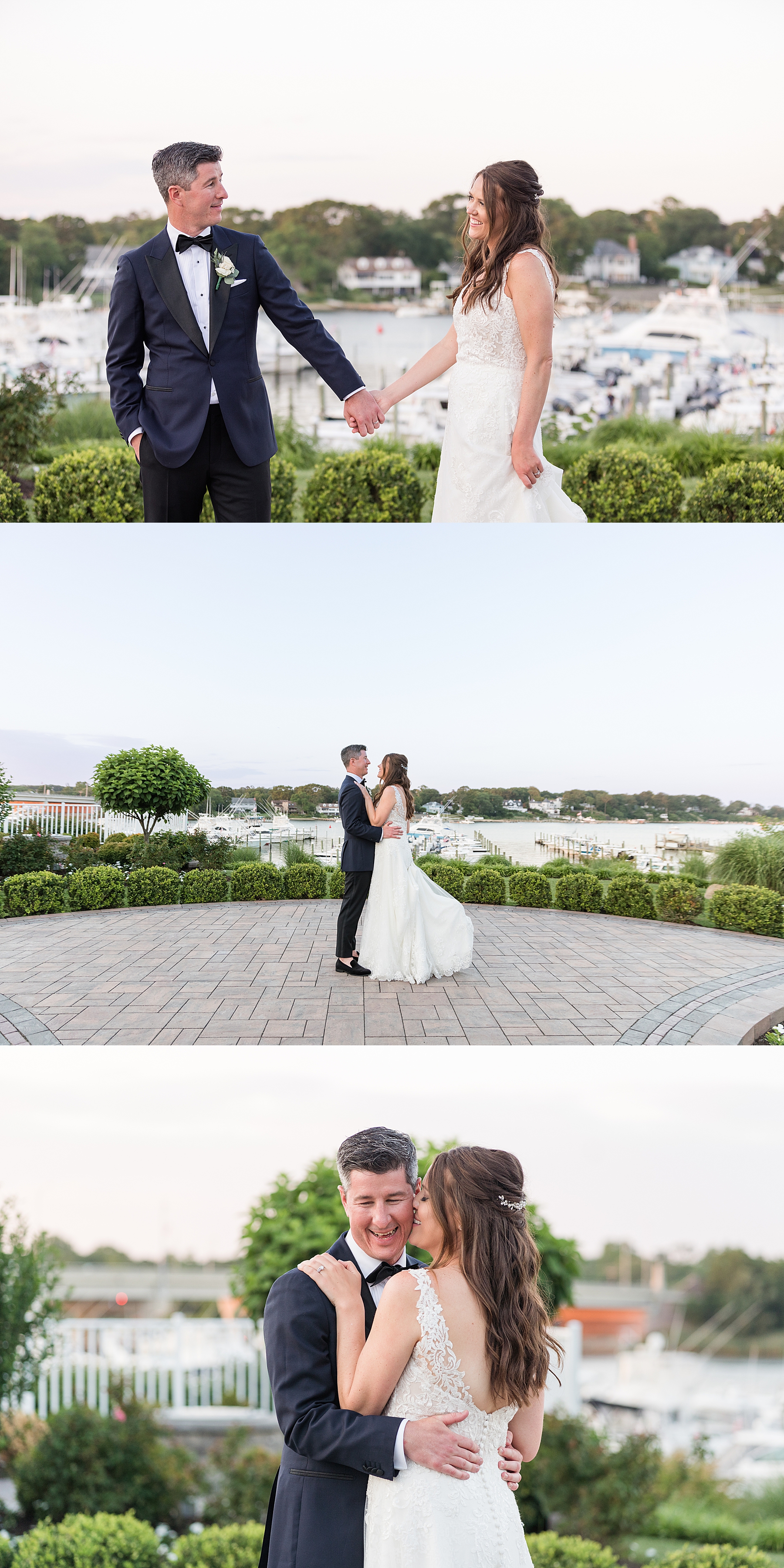 Crystal Point Yacht Club's side porch offers stunning photo opportunities. It's a favorite among many, including ourselves! This picturesque setting offers the perfect backdrop for capturing truly memorable moments. It is white, bright, and airy while reflecting light and creating an ethereal glow to your wedding photos. This location is simply elegant and perfect for capturing beautiful moments. From romantic portraits to wedding party photos and family formal portraits, it offers a look that will make your photographs truly memorable.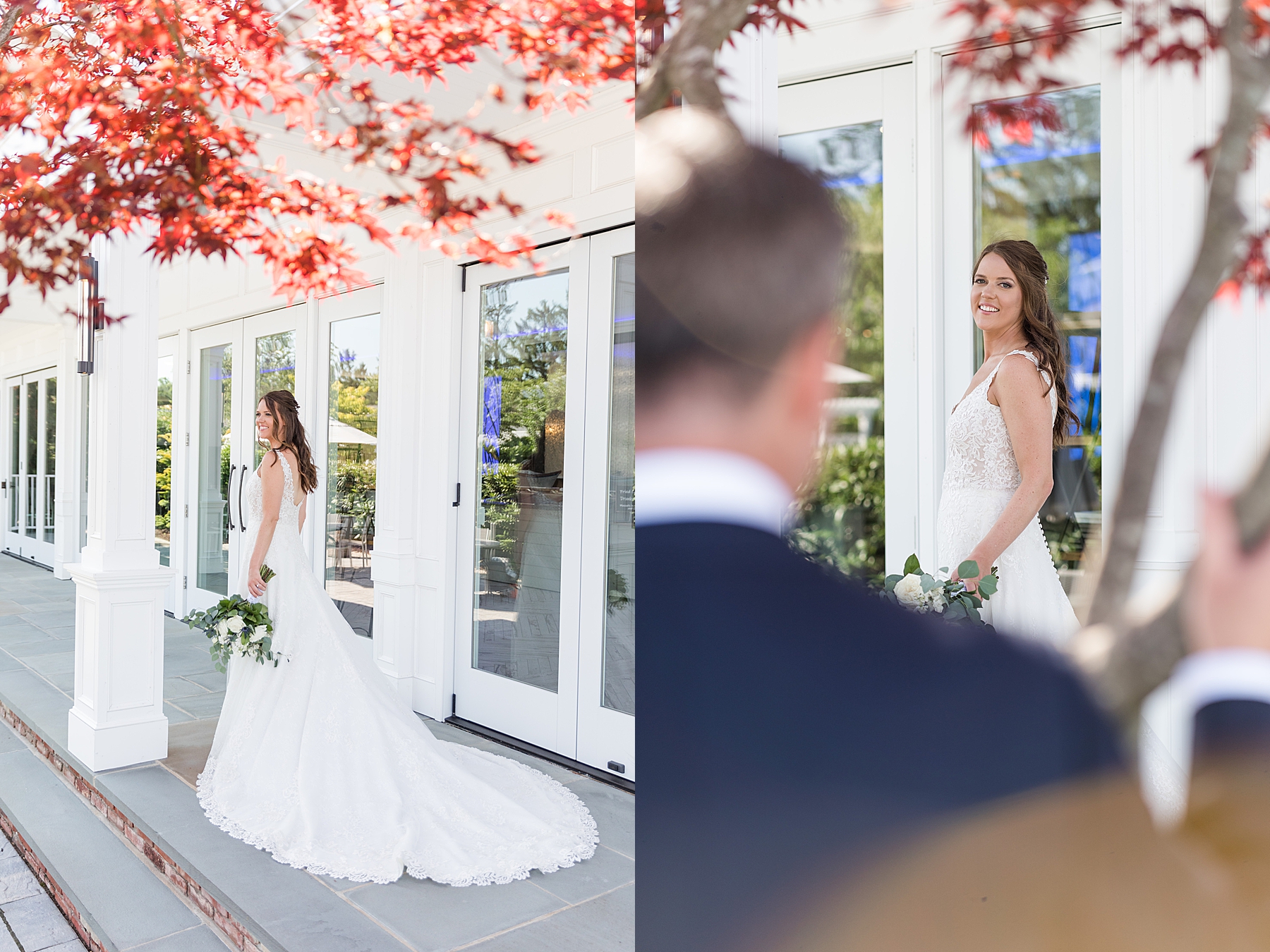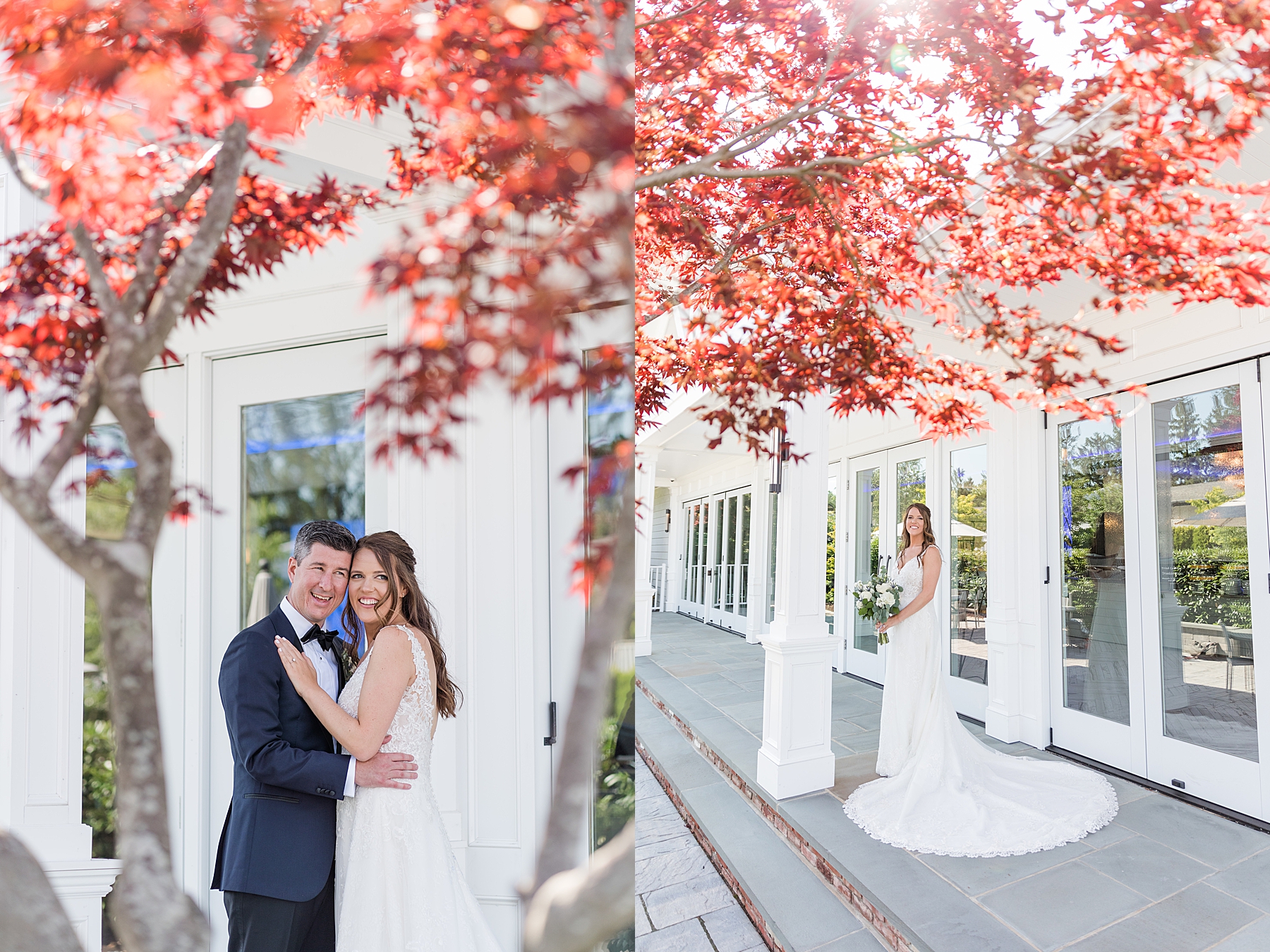 "One of our favorite portrait and formal locations at this venue is the overhead patio right next to the garden. This space is open and bright, very romantic and picturesque." – Molly

The Dock!!
Whether you're a beach enthusiast or have a passion for all things nautical, these romantic portraits on the dock are an absolute must-have for anyone getting married at Crystal Point Yacht Club. PLUS it's impossible to resist the charm of photos taken amidst elegant boats on the dock.

What was the most anticipated or special moment of your wedding day?
"This particular moment wasn't anticipated, but one of the most special parts of our day was right after the ceremony. We got to spend 10 minutes alone together before rejoining the cocktail hour. That was special to have us two together in an "Omg! We just got married" feeling." – Molly and Michael

Did you personalize the day in any way?
"Definitely the Irish Dance routine! We crushed it! I have been doing Irish Dancing since I was eight and have made the best friends and memories through it. To be able to perform that routine at our wedding was truly special.  – Molly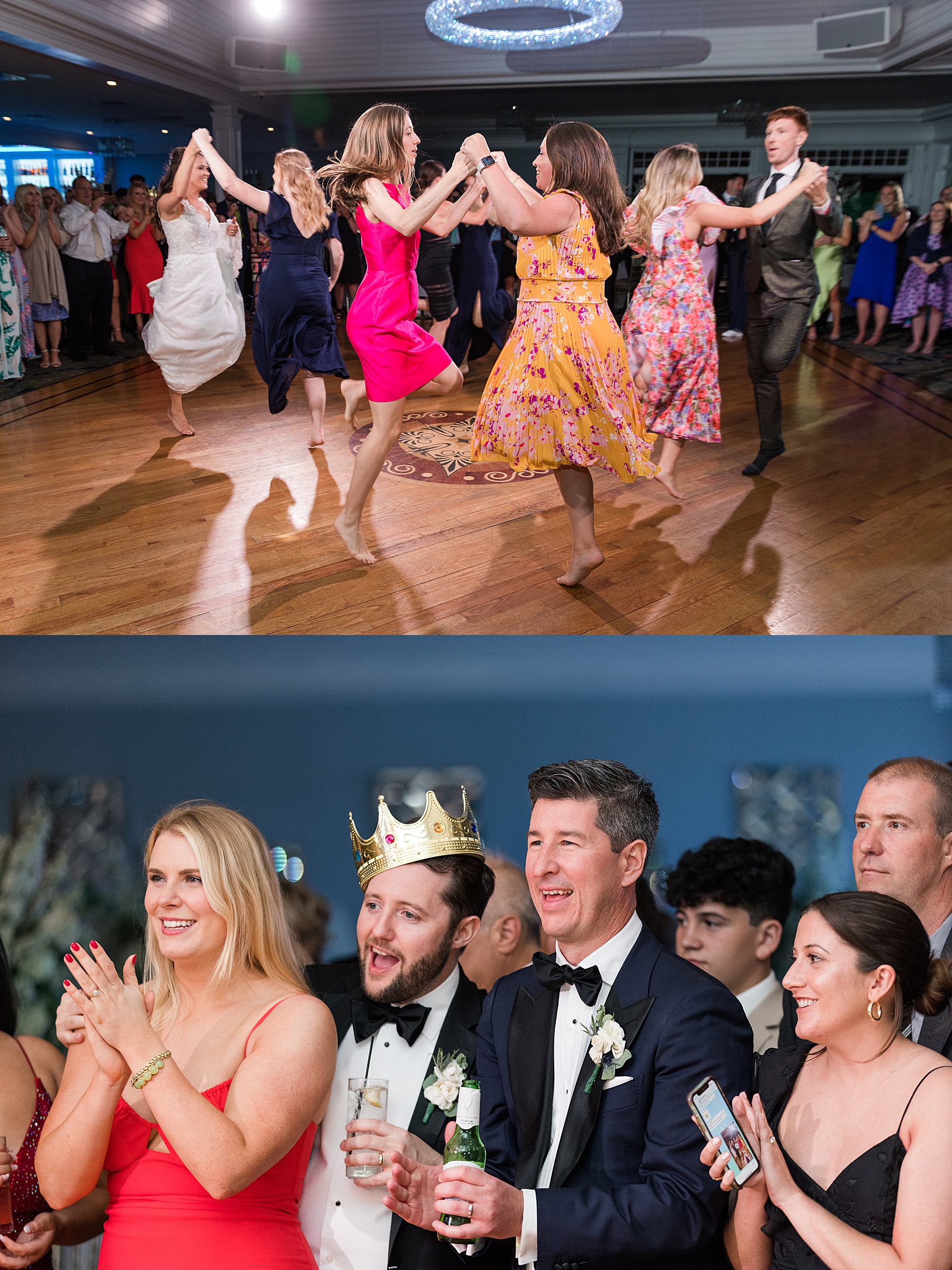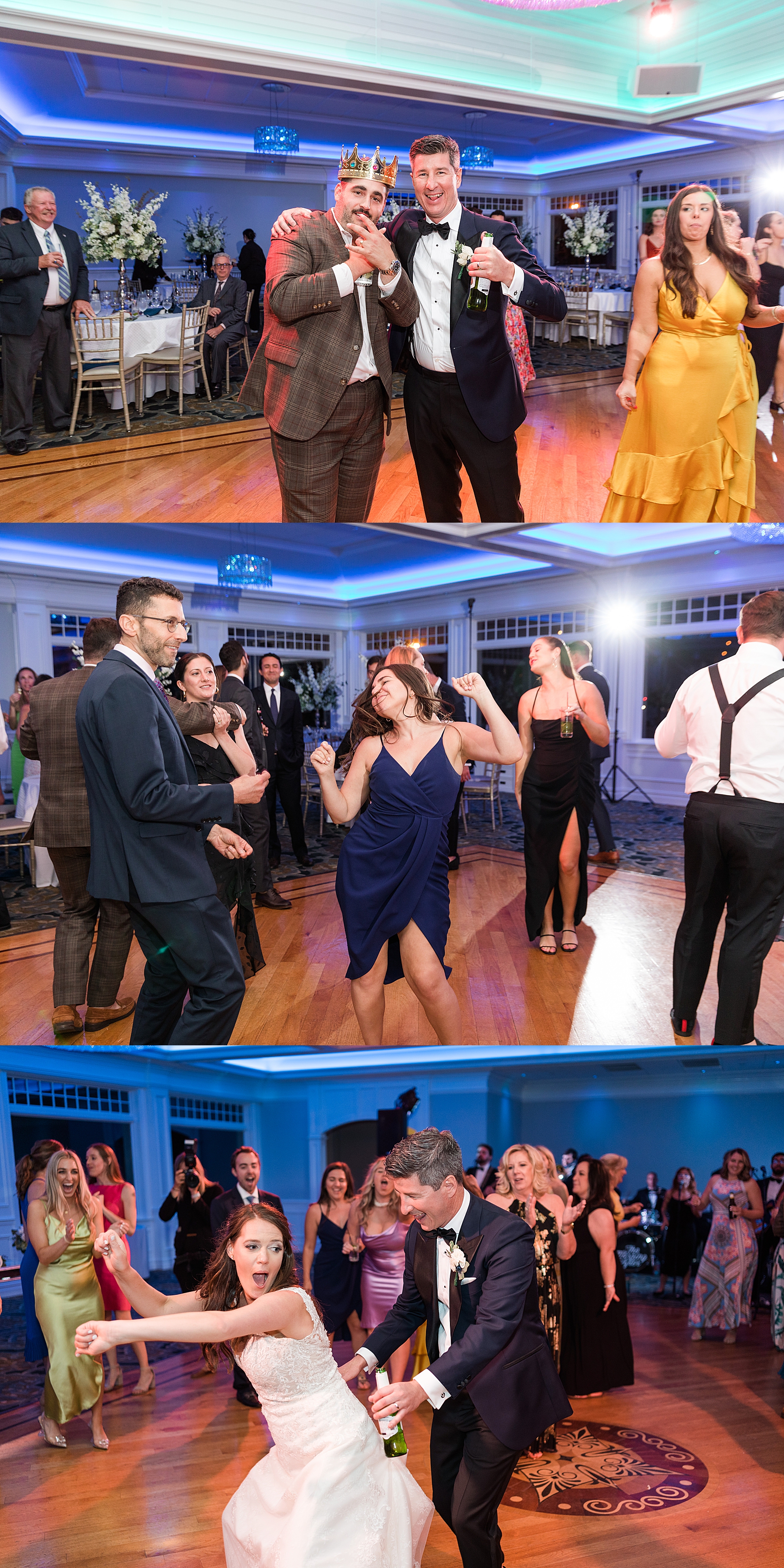 Congratulations on your happily ever after, Molly and Michael!! Thank you for choosing Limelight Entertainment to photograph your beautiful wedding day. We had so much fun!