NJ Intelligent Up-lighting and Spotlighting.
NJ Tented Wedding. The Chauncey Conference Center, Princeton, NJ.
Limelight Entertainment's NJ DJs rocked the party at Sabrina and Jeff's wedding event on June 9th, 2013. We had the amazing opportunity to entertain for all of Sabrina and Jeff's friends and family under a beautiful tented venue at the Chanuncey Conference Center in Princeton, NJ. Limelight's NJ event lighting included Intelligent (wireless) Uplighting and Spotlighting that gave this wedding romantic flair during dinner and slow dances and provided intensity while the party got down on the dance floor!!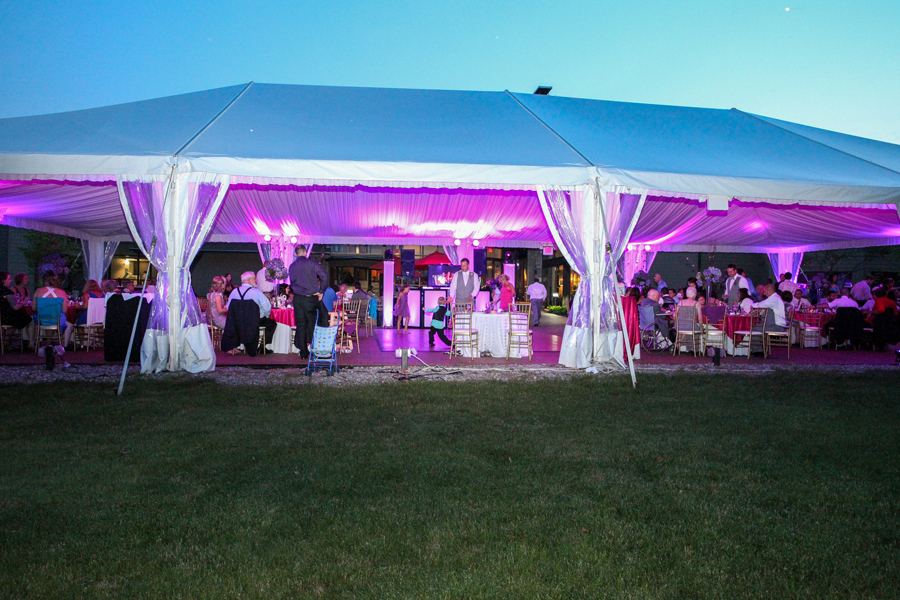 With wireless uplighting beaming into the tent slow dances were accented with romantic pinks, purples, and cyans. And while everybody danced the night away, the wireless lighting allowed for multicolor strobe which was a huge hit on the dance floor!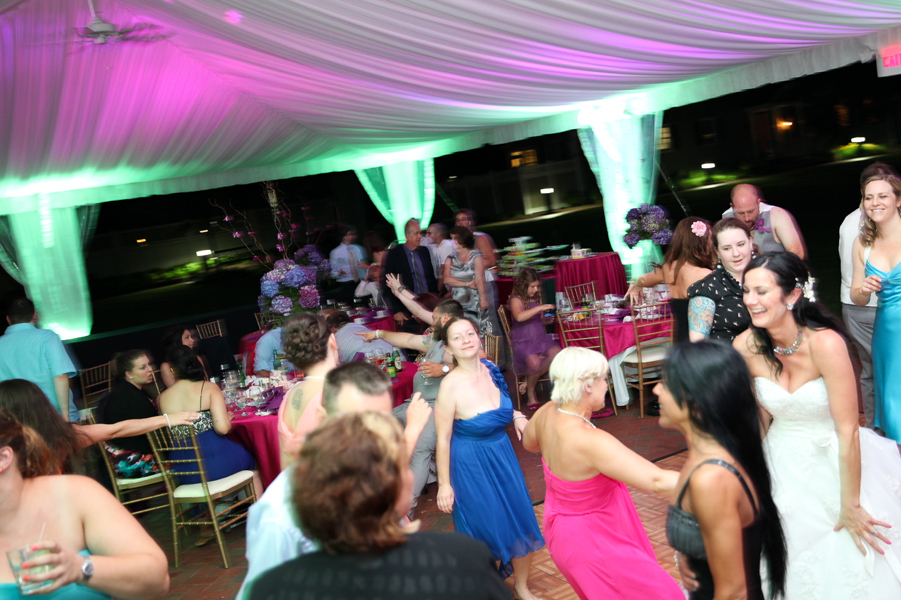 Intelligent lighting (moving intelheads) were used to spotlight entrances, introductions, dances, and speeches. Intelligent Lighting also projected fun images on the dance floor and the tented ceiling which made for a great atmosphere at this NJ tented wedding.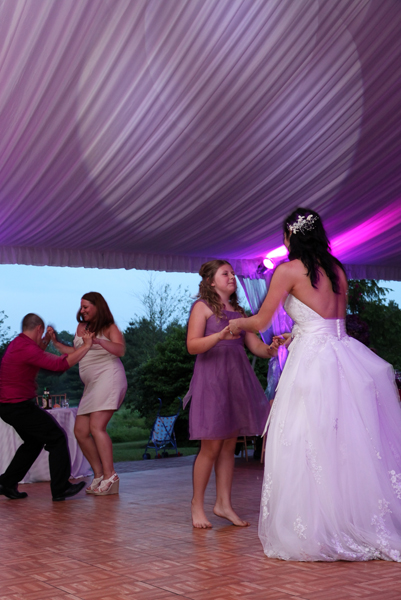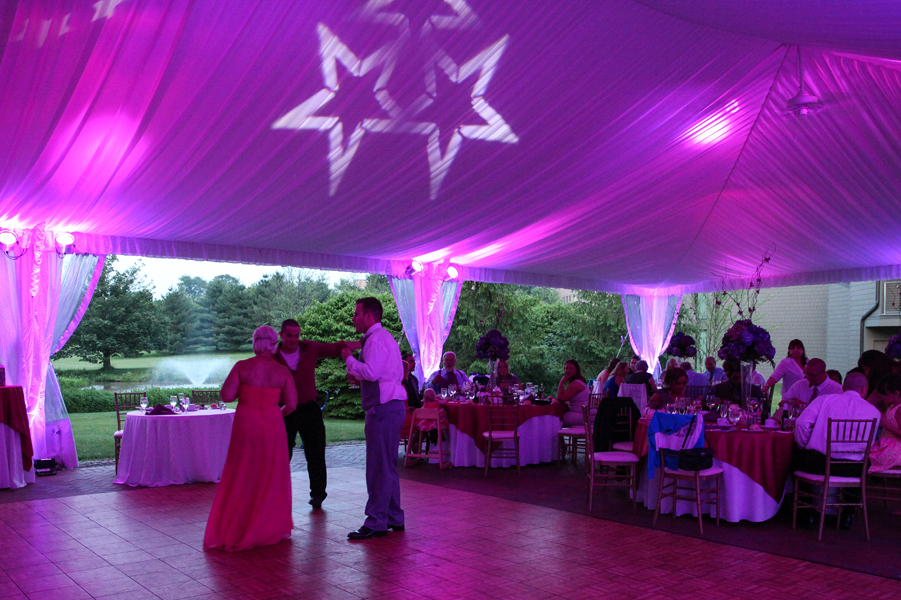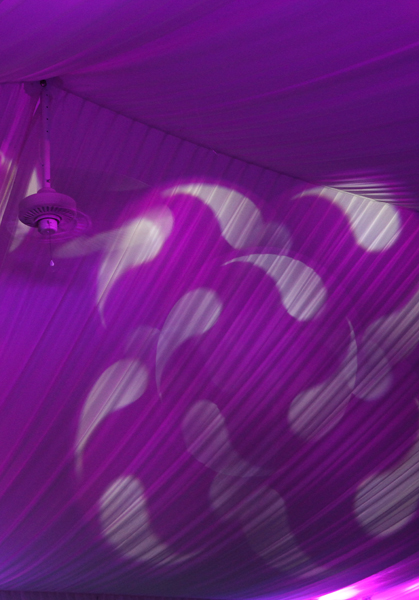 The couple also added to the setup by choosing the 50 inch plasma TV option where they used the TV to display home videos and pictures to their friends and family.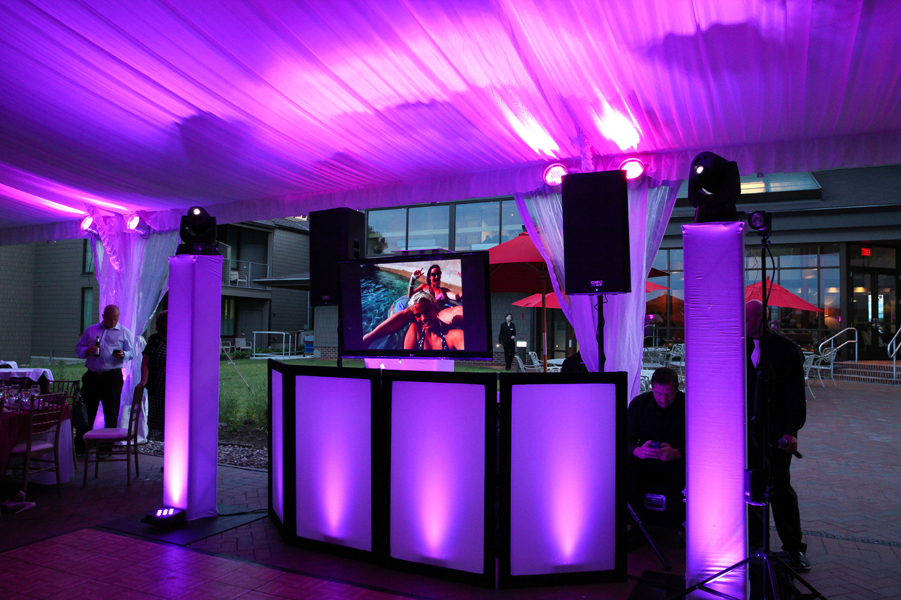 As the night was coming to an end, Jeff's father approached us to tell us how much fun he had. Him being a musician he was skeptical of a DJ and wanted to tell us that he was impressed! Changed his mind!
Limelight Entertainment had a great time entertaining for Sabrina and Jeff's incredibly fun day! We really loved and enjoyed making their day unique and so very special. Congrats to a very fun, full of life couple!