Wow!! From start to finish this wedding was perfection. The bride looked stunning, the ceremony was beautiful, the food was amazing, and the dancing never stopped!! At a gorgeous venue, in the presidential ballroom of the Stockton Seaview Hotel and Golf Club, Ellie and Peter, an energetic and fun couple, celebrated with their friends and family. Their wedding was so much fun!!
Limelight Entertainment's Premiere Wedding Djs were there to supply the music for their beautiful ceremony on the Oval Lawn and during cocktail hour while guests sipped and dipped.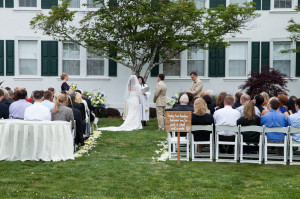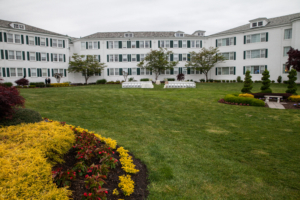 Ellie and Peter opted to bring Plasma TV's onto their dance floor!!! With two 50 inch plasma tv's and a facade to compliment their wedding colors, Limelight Entertainment's Premiere Wedding DJ,Chris Marino, introduced the beaming couple and their VIPS.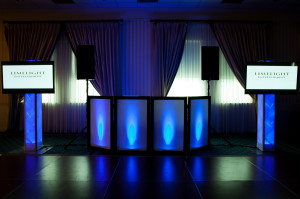 The couple also requested a Zap Photographer to take snapshots of the tables and guests enjoying this special day. These photos of their guests were printed with a sentiment that read: "Ellie & Peter 5-18-2013" and were given to their guests as favors for attending their wedding.
These photos were also put up on the 50 inch plasma TV's for the guests' viewing with a live feed of photos from the night on display!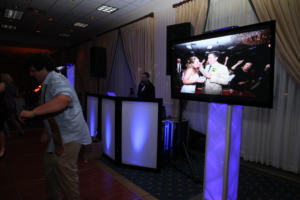 Ellie and Peter we can't thank you enough for allowing us to be the entertainment on your big day!! Congrats!!